Virgin Australia is taking its relationship with Link Airways to the next level, with travellers now able to earn Velocity Points on Link Airways flights. Eligible Link Airways customers can also now access Virgin Australia's airport lounges.
While the rewards and benefits aren't as generous as when travelling on Virgin Australia itself, here's what to expect if you're flying on Velocity's newest regional partner.
Be rewarded with Velocity Points on Link Airways
When you travel with Link Airways from 22 August 2022, you can earn Velocity Points based on the price of your flight.
Interestingly, the higher-priced fares don't just earn more points by way of being more expensive. They also accrue points at a higher rate per dollar spent, supercharging your haul. Here's what that looks like across the carrier's range of fare types:
| | | | | |
| --- | --- | --- | --- | --- |
| Fare brand | Fare class | Velocity Points earned | Example fare | Rewards earned |
| Deal | N, S, V | 2 Velocity Points per $1 | $162 | 324 Velocity Points |
| Standard | L, M | 2 Velocity Points per $1 | $232 | 464 Velocity Points |
| Freedom | H, K | 5 Velocity Points per $1 | $312 | 1,560 Velocity Points |
| Flexible | Y, B | 5 Velocity Points per $1 | $412 | 2,060 Velocity Points |
The fares above come from a price sample on the Canberra to Newcastle route. As you can see, the biggest step change comes between the Standard and Freedom fares. In return for spending around 35% more on the fare itself, those booking Freedom compared to Standard pocket more than three times as many Velocity Points.
Still, an extra 1,100-odd Velocity Points isn't worth spending an extra $80 for on its own. But those higher-tier Freedom and Flexible fares also include extra perks, which may provide better overall value, as we'll get into below.
Regardless of which Link Airways fare you book though, Status Credits aren't part of the package. The usual Velocity 'Status Bonus' for tiered members also doesn't apply. It's not possible to redeem Velocity Points on Link Airways flights either, as this is a simple 'earn points' proposition.
Ad – Scroll down to continue reading.Minimum spend, terms & conditions apply.
Virgin Australia Lounge access with Link Airways
As well as earning Velocity Points, eligible Link Airways passengers can also now visit the Virgin Australia Lounge before their flight. This applies to travellers booked on those higher-priced Freedom and Flexible fare categories.
Access is included with the ticket at airports where Link Airways' network and Virgin Australia's domestic lounges overlap. When flying with Link, you could enjoy a pre-flight visit to Virgin Australia's lounges in Sydney, Brisbane or Canberra.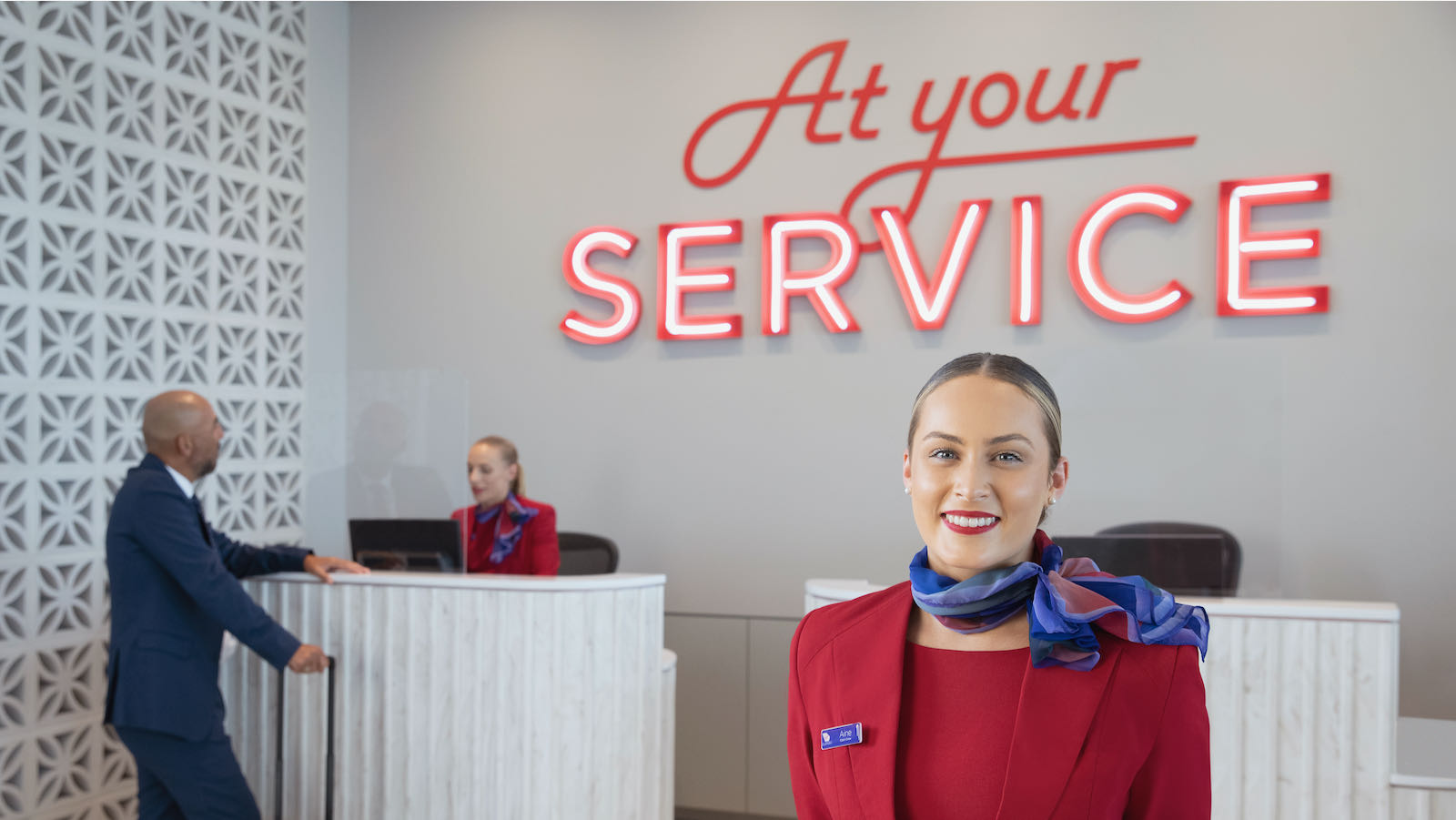 While Link Airways also serves Melbourne, it flies from the city's smaller Essendon Airport. The Virgin Australia Lounge is instead found at Tullamarine Airport, putting it out of reach for these flights.
Access to the Virgin Australia Lounge isn't included with those lower-priced Deal and Standard fares. Unfortunately, on Link Airways, you won't be able to gain lounge access by way of elite Velocity status or paid lounge membership.
Virgin Australia typically charges $65 for a one-off lounge visit, paying $80 more to book a Flexible fare with Link is more appealing in these situations. Not only are you buying lounge access and unlocking that higher earn rate for Velocity Points, but you'll also get a higher checked baggage allowance.
Of course, if you're connecting from a Virgin Australia flight onto a Link Airways Standard or Deal ticket, you may qualify for Virgin Australia Lounge access courtesy of your arriving flight. Just note that you won't be able to tag your bags through. You'll need to collect and re-check them at that transit point.
These lounge access arrangements also mirror Virgin Australia's partnership with FlyPelican.
Sydney-Canberra flights are the exception with Link Airways
The information above applies when travelling as a regular Link Airways passenger. That is, booking directly on a Link Airways-operated flight with an 'FC' flight number.
(For a spot of trivia, Link Airways was previously known as Fly Corporate. But its IATA code remains 'FC', in a nod to its history).
However, flights between Sydney and Canberra are the exception to the rules above. On this specific route, Virgin Australia relies on Link Airways to do the flying on its behalf.
Passengers book their trip directly with Virgin Australia. They check-in with Virgin Australia, have a VA flight number on their ticket and enjoy all their usual status benefits. It as though they were flying with Virgin Australia itself.
In fact, these Sydney-Canberra flights can't be booked directly with Link Airways itself. That's because they're only operated 'on behalf of Virgin Australia'. That's different to how many other typical airline codeshare agreements might work.
The rules explained: Virgin Australia relaunches Sydney-Canberra with Link Airways
Summing up
Given Link Airways doesn't have its own frequent flyer program, the ability to now earn Velocity Points on these flights is a nice addition.
While it's a shame that travellers can't also earn Status Credits on those FC-coded flights, a serve of frequent flyer points is still better than none at all. Booking an Economy Class fare that also includes lounge access will be welcome for those travelling from eligible airports, too.
Just keep an eye on your Velocity account after you travel. With Link Airways, Velocity Points will normally be awarded within 14 days of travel. If your Velocity Points haven't landed by then, you can submit a claim directly via the Link Airways website. That also needs to happen within 30 days of travel, or you'll miss out.
---
Stay up to date with the latest news, reviews and guides by subscribing to Point Hacks' email newsletter.
You can now earn Velocity Points on Link Airways
was last modified:
September 8th, 2022
by