The Sheraton Vancouver Wall Centre is in the centre of downtown Vancouver. It occupies the entire block and is made up of two hotel towers and a residential tower.
Research & Booking
The hotel is ranked #31 out of 92 properties in the area on TripAdvisor.
At the time of writing this review, this property was classified as an SPG Category 5 property, costing 12,000 Starpoints per night.
Due to the merger of SPG into Marriott Rewards, this is now a Marriott Category 6 property, costing 40,000/50,000/60,000 Marriott Rewards points per night (off-peak/standard/peak).
Otherwise, a Traditional Guest Room averages $300 CAD including all taxes.
At check-in, the lovely Rachel provided a double upgrade to a Club Level One Bedroom Suite, which averages $700 CADper night, more than double what we paid.
I opted for the Starpoints welcome bonus considering that breakfast was already included for free in the Club Lounge.
The room: One-Bedroom Suite
The newly renovated Club One Bedroom Suites feature a king-sized bed in a bedroom: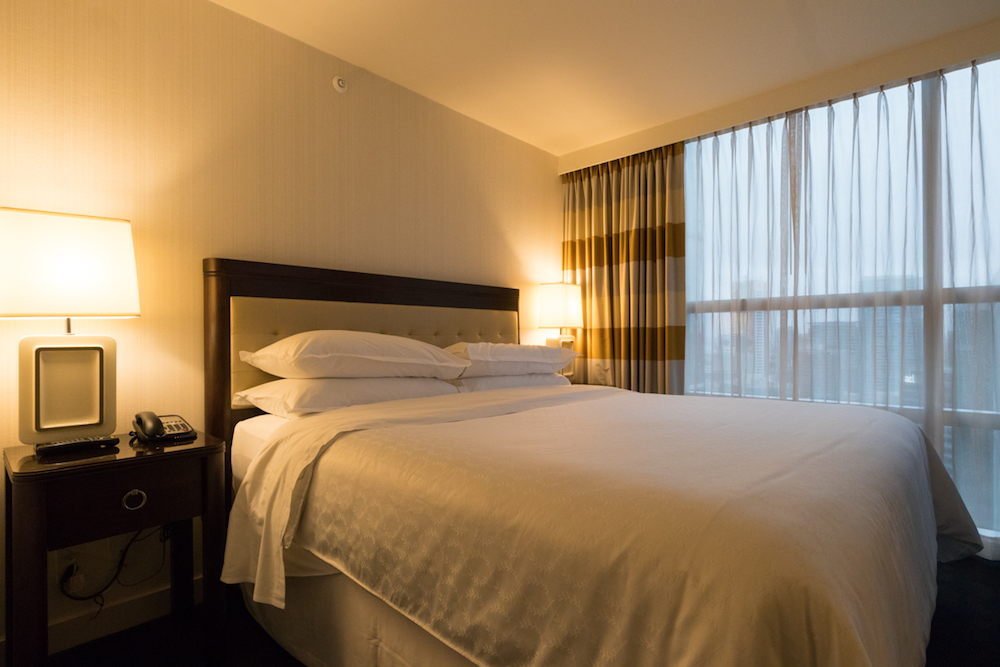 and a separate living room area.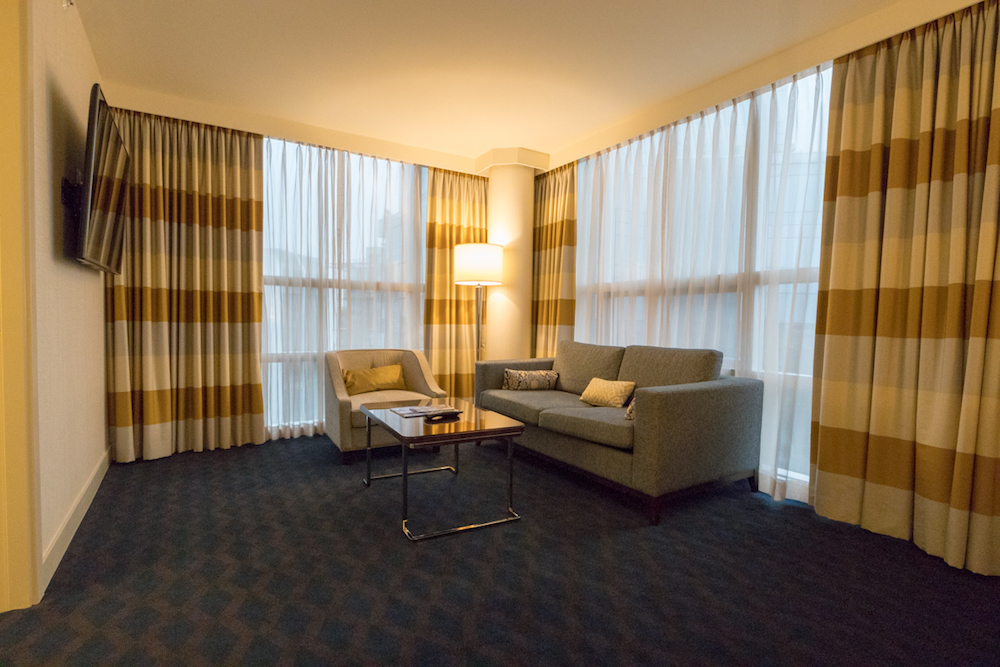 The living room features a 55-inch flatscreen TV, lounges, a coffee table, work desk and another bench for the tea- and coffee-making facilities.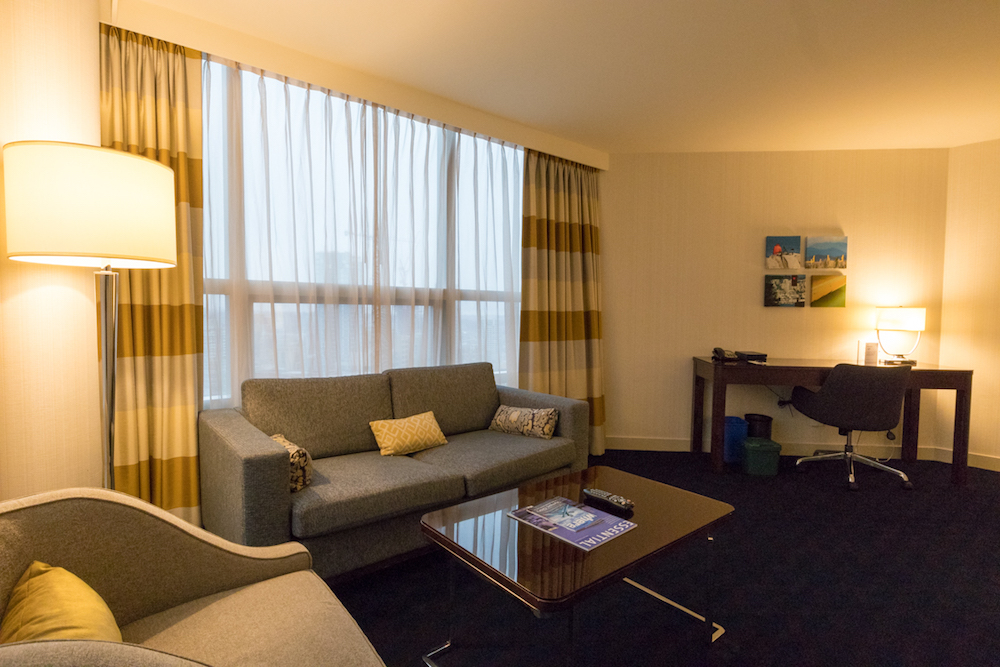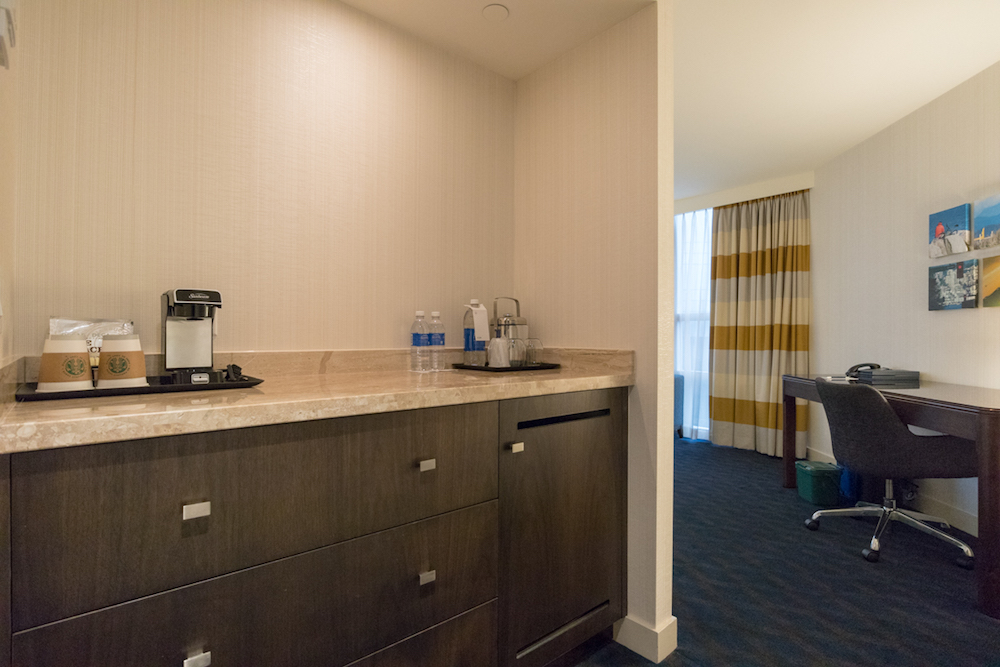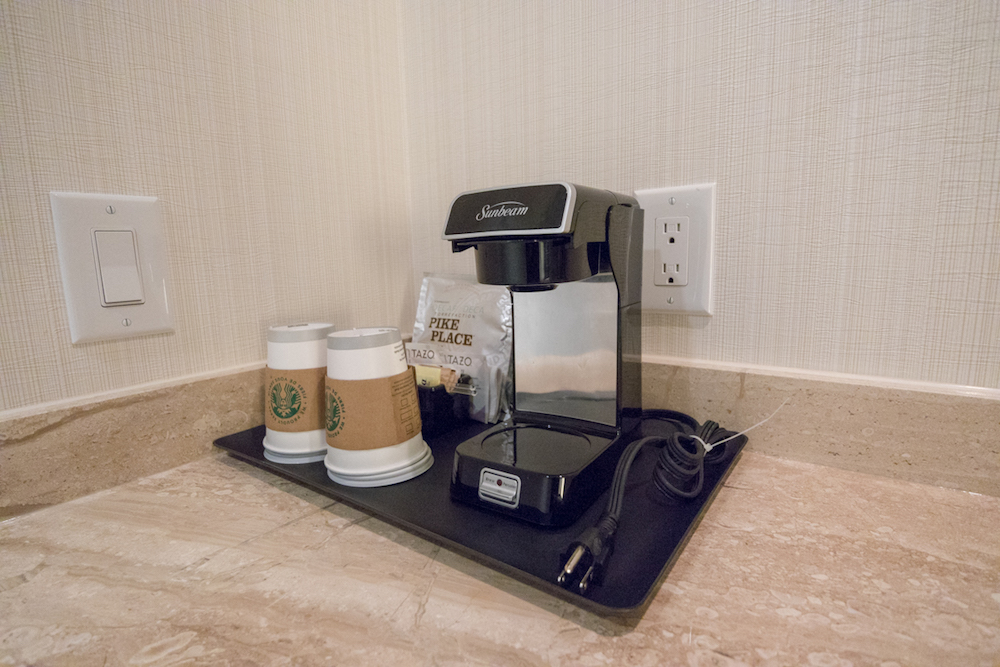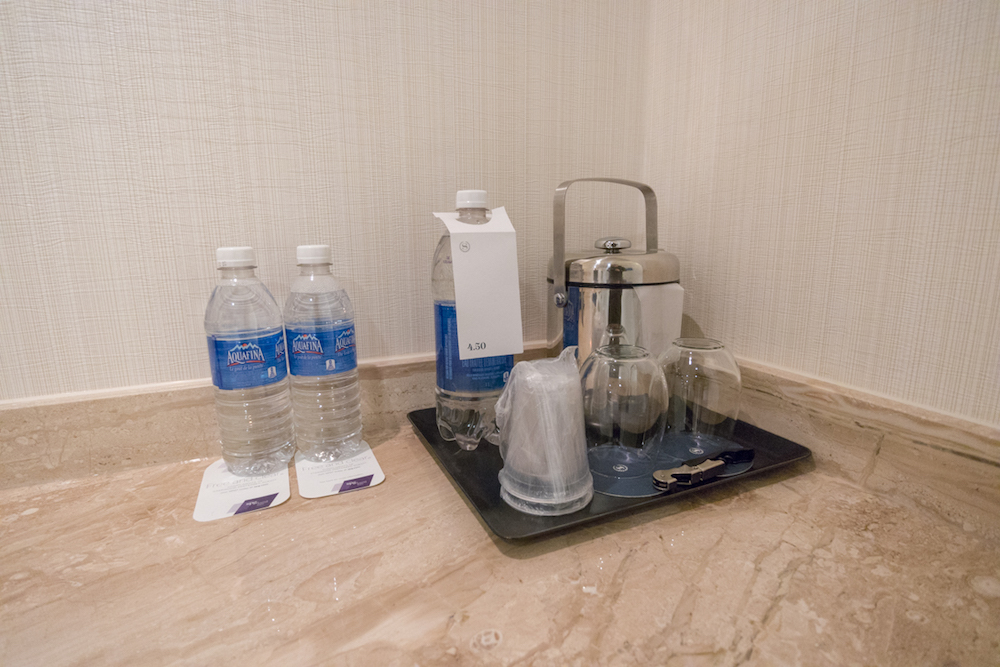 The bedroom is compact, with only enough room for the king bed and a 43-inch flatscreen TV. Thankfully, the living room is large enough to store suitcases.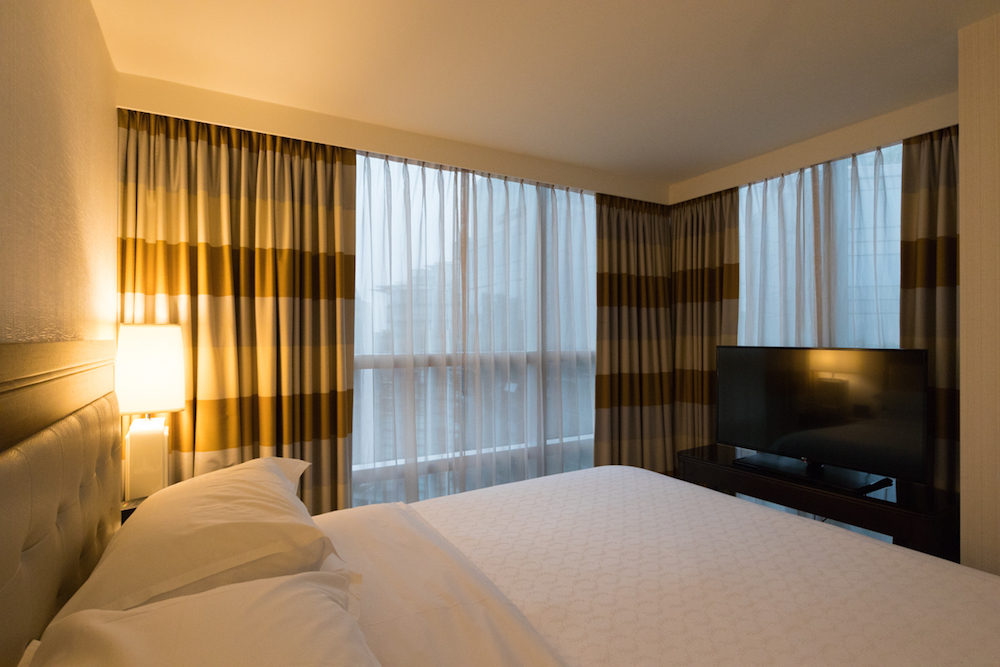 The bedside tables have built-in USB and power adapters.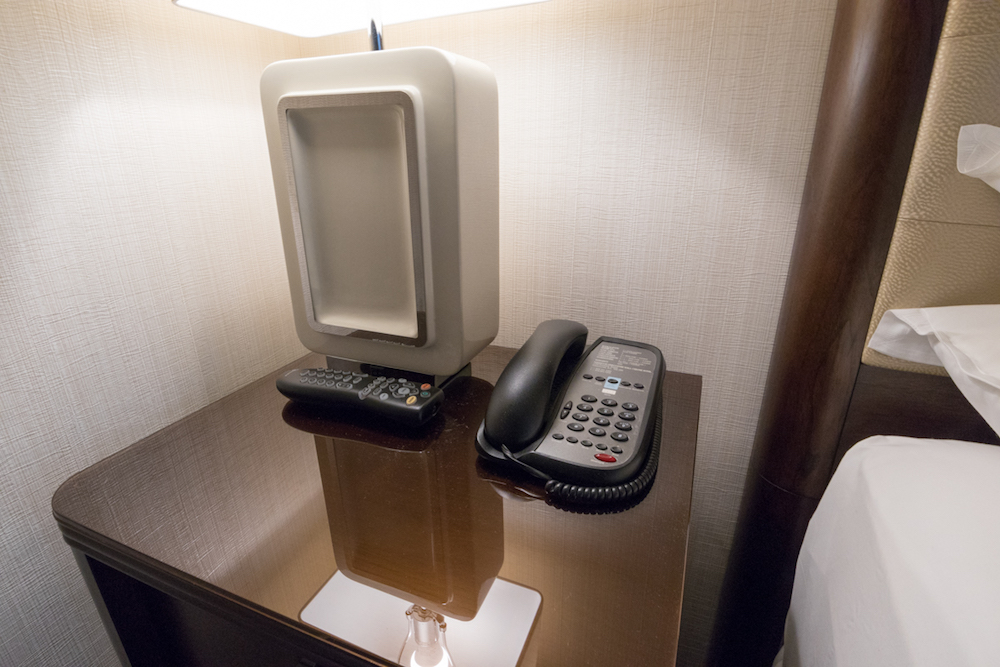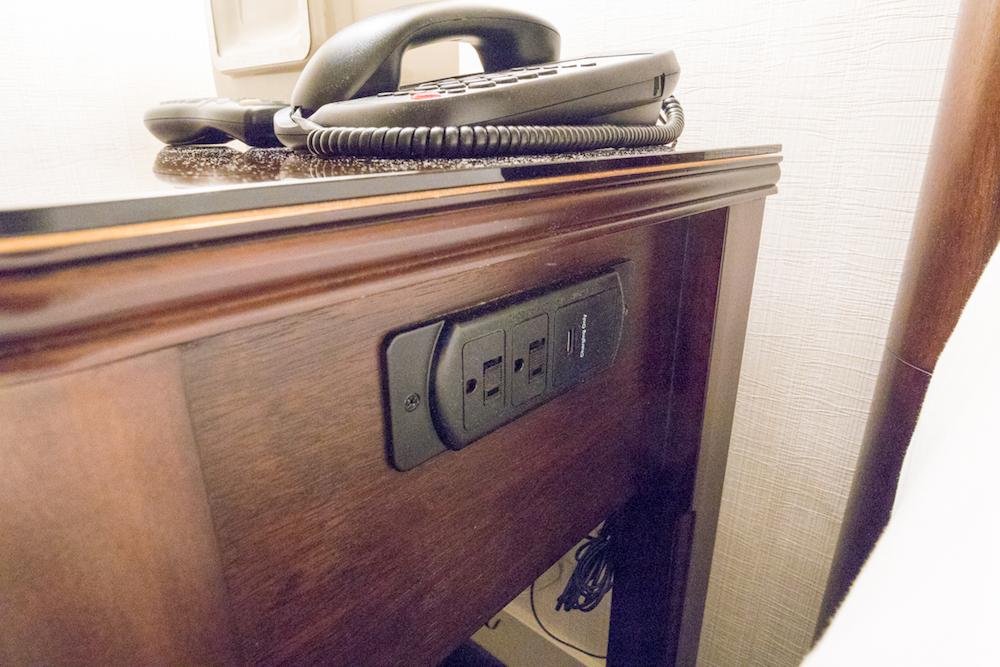 As we only stayed two nights, we decided to forgo the one-day room clean and received 500 Starpoints instead—I would recommend this.
The bathroom features a walk-in shower but, unfortunately, the water pressure was awful.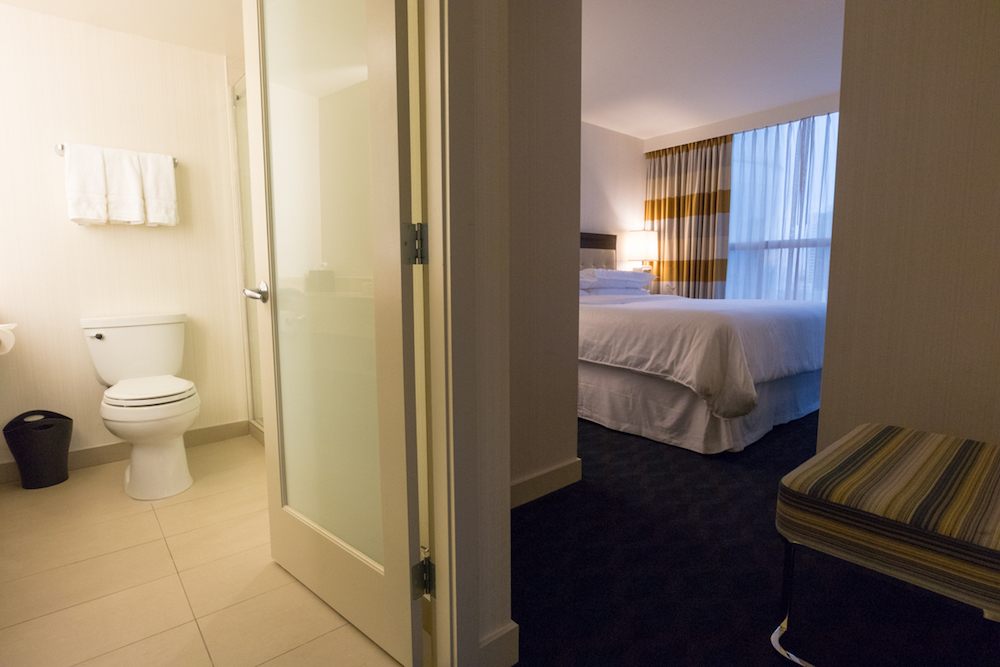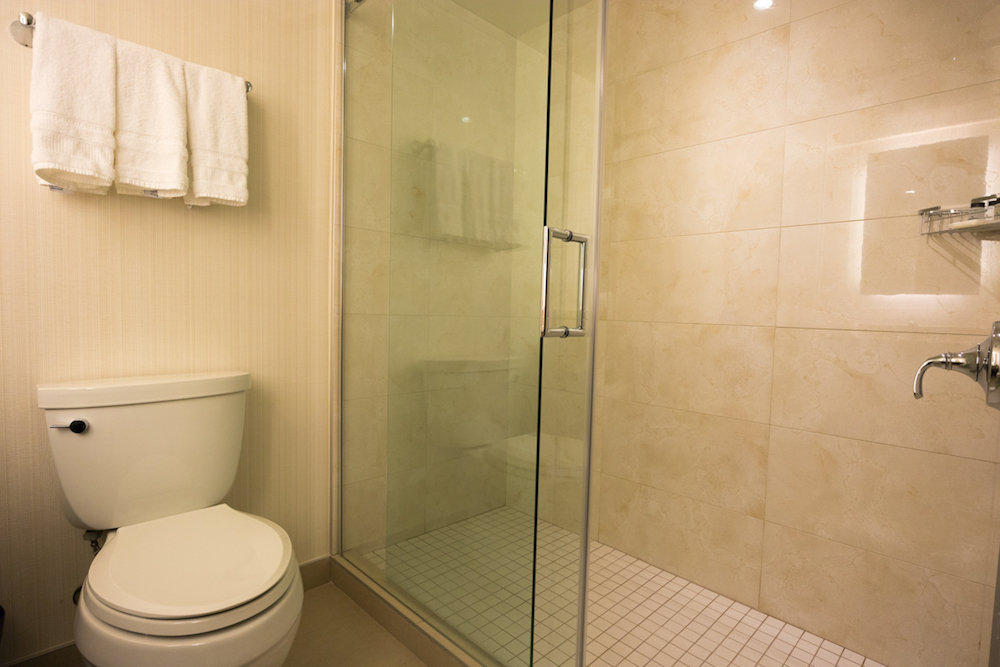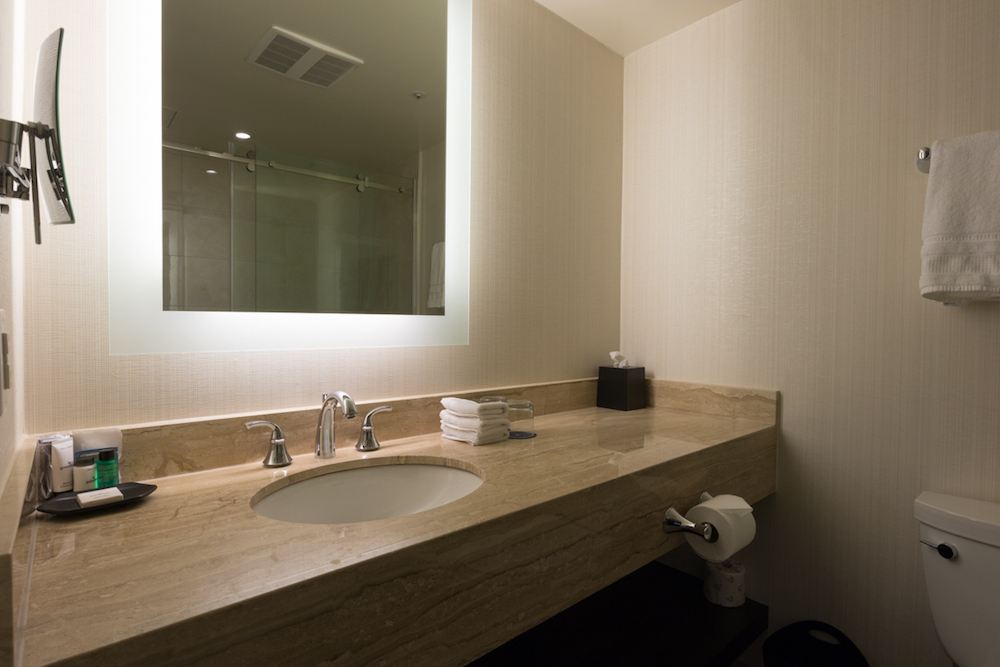 Le Grand Bain toiletries are included.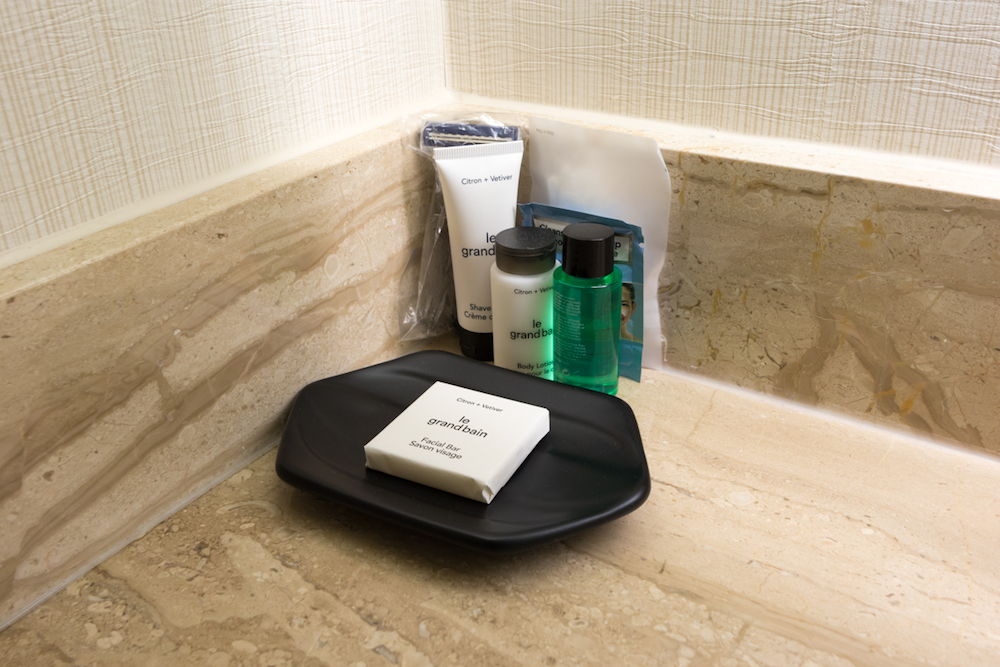 The hotel
The double-height lobby has a separate concierge and reception counters.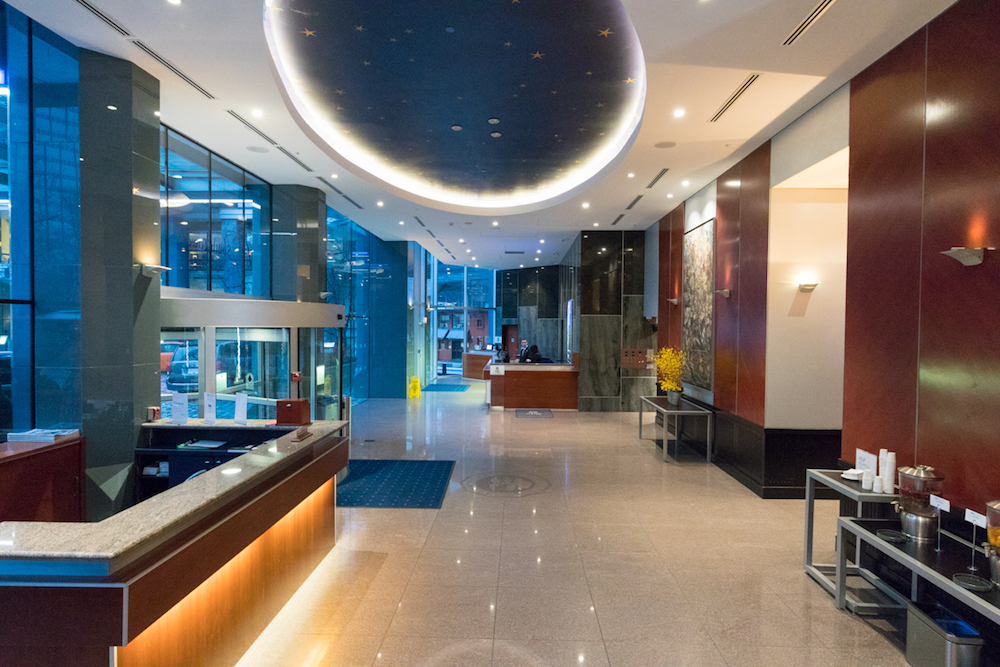 It rained for the 48 hours we were in Vancouver but, thankfully, umbrellas are available to borrow from the concierge.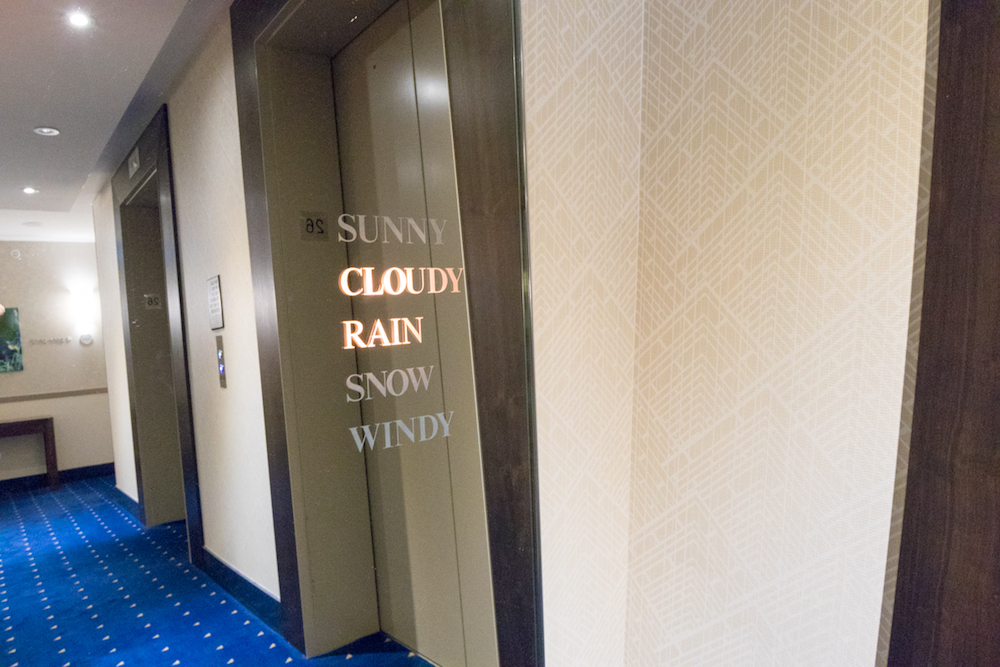 The hotel has an excellent, recently-renovated two-story Club Lounge with table and chairs downstairs, lounges upstairs and a spiral staircase to connect the two levels. Unfortunately, there is no complimentary wine nor hot breakfast options.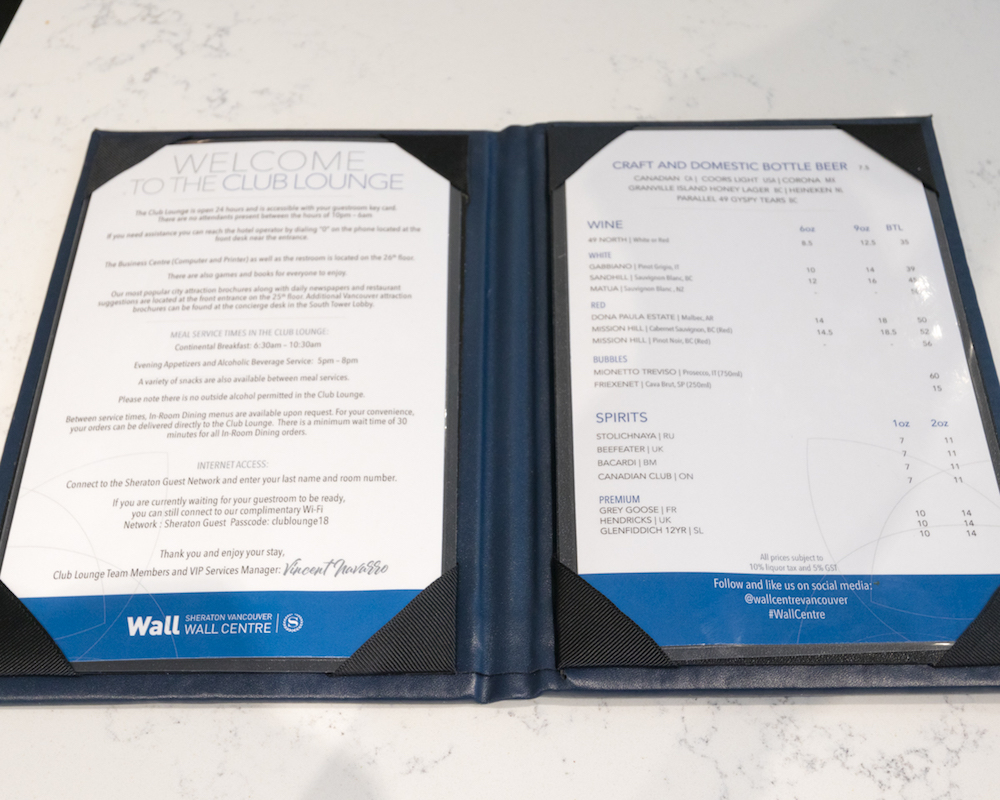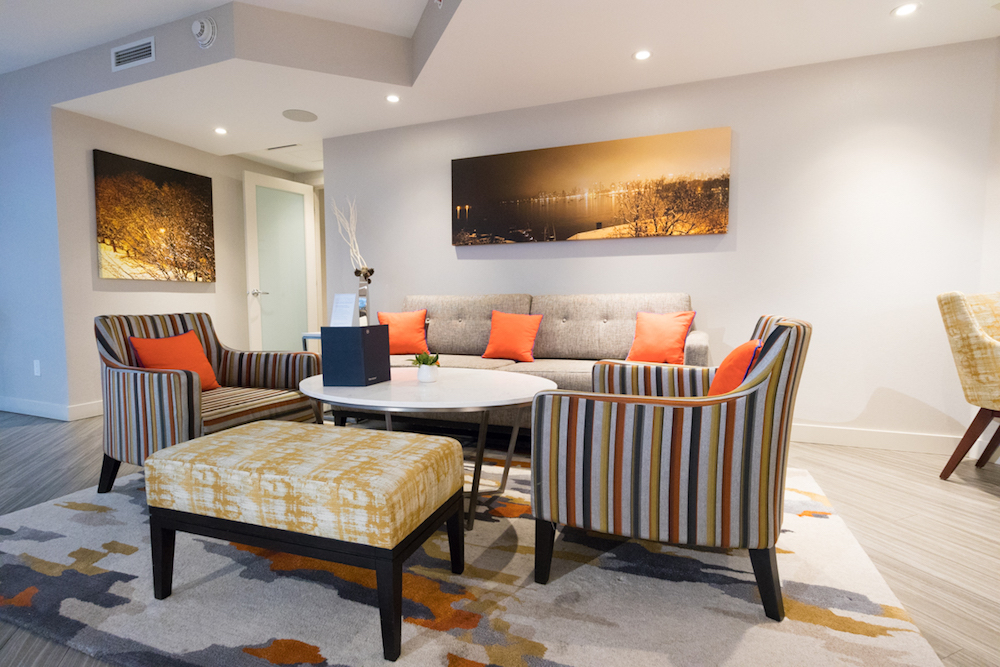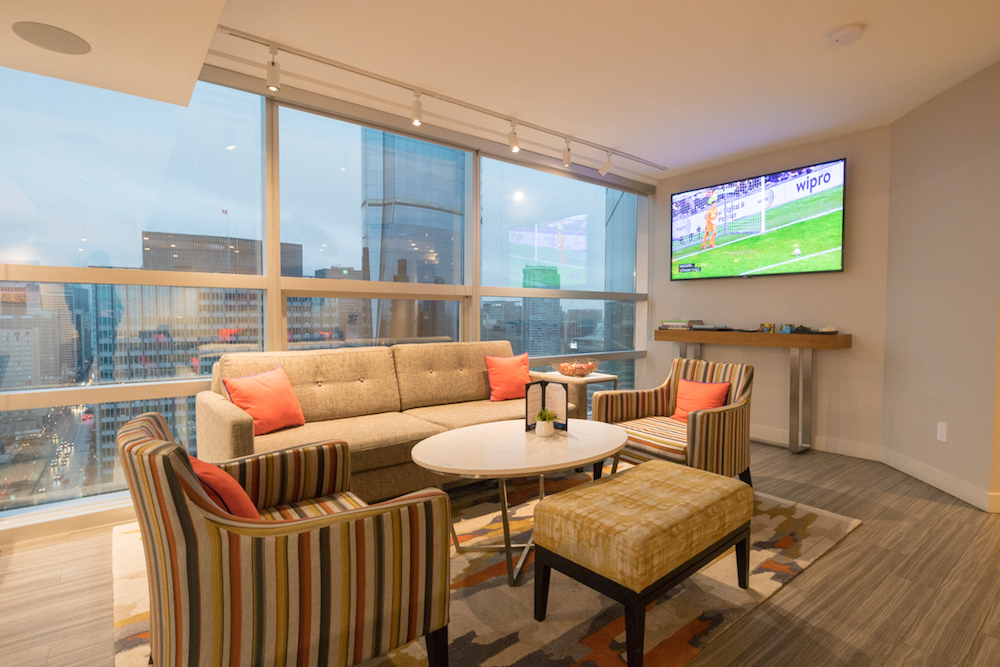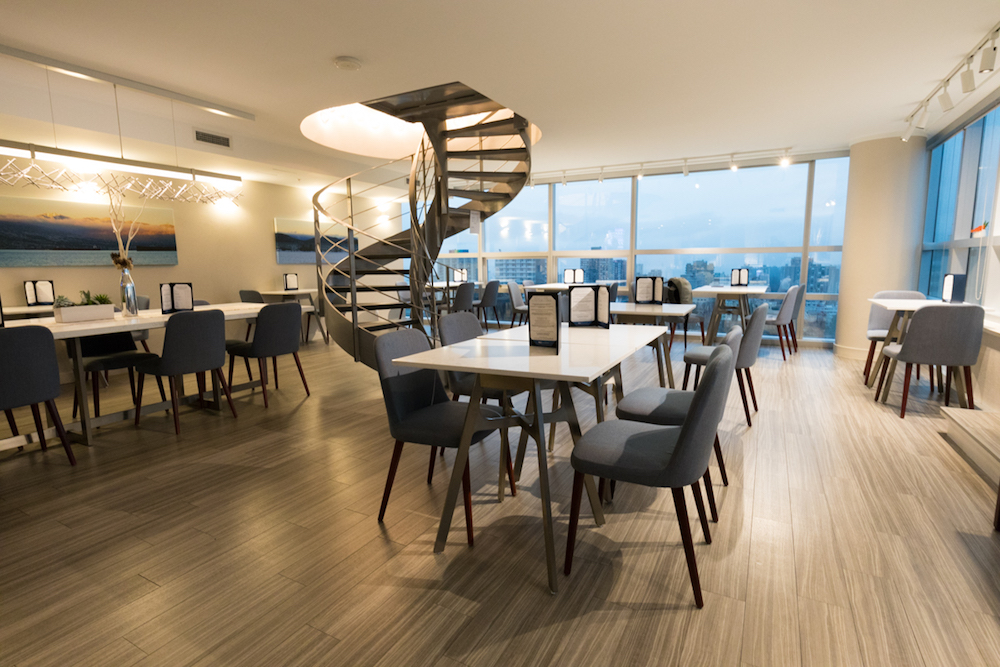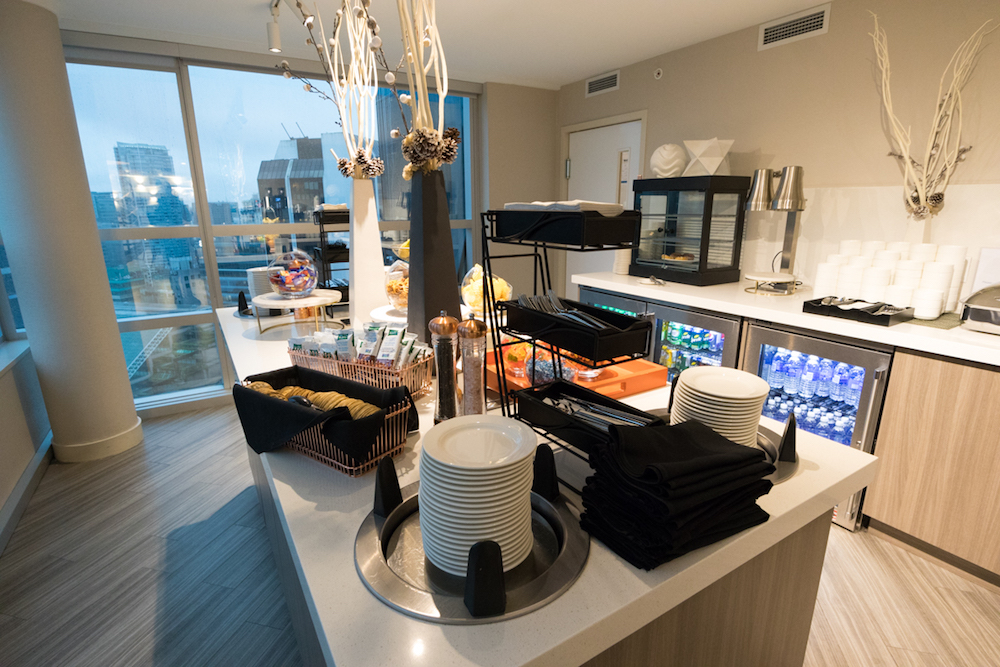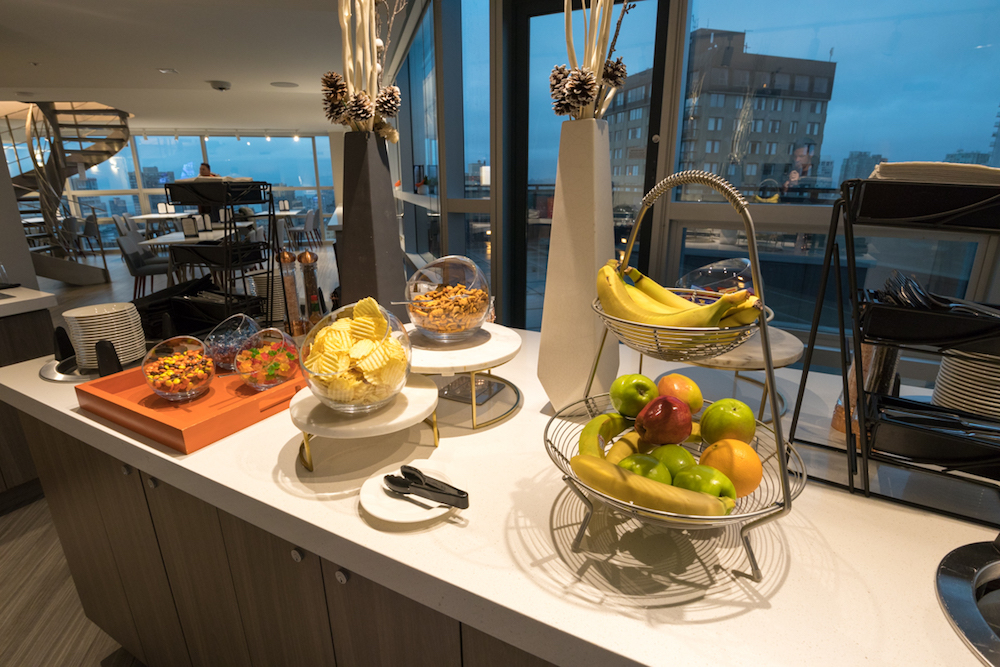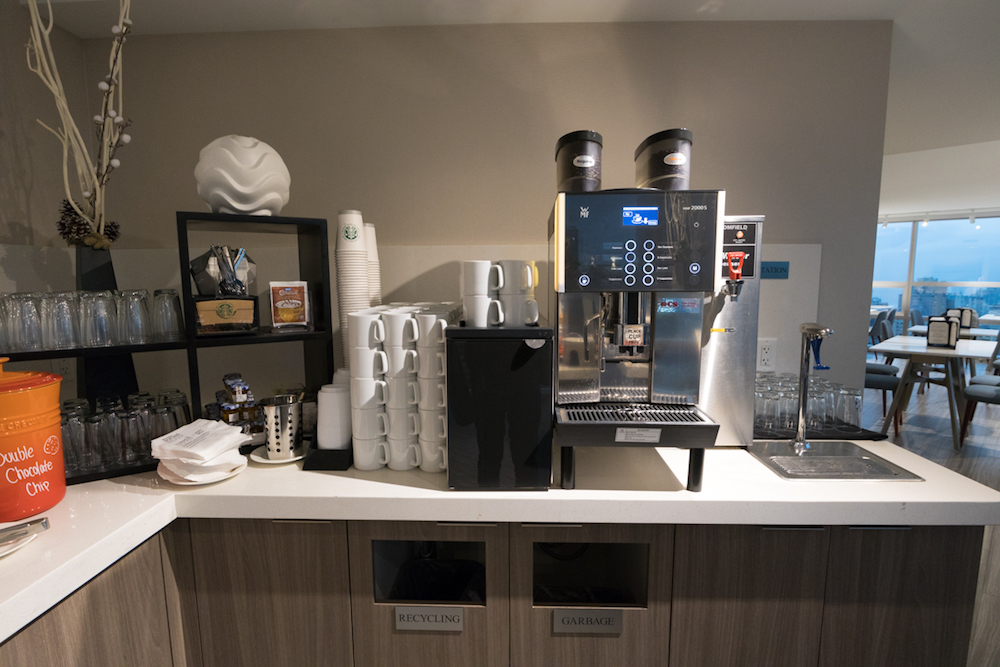 The wifi coverage was excellent however the speed was average.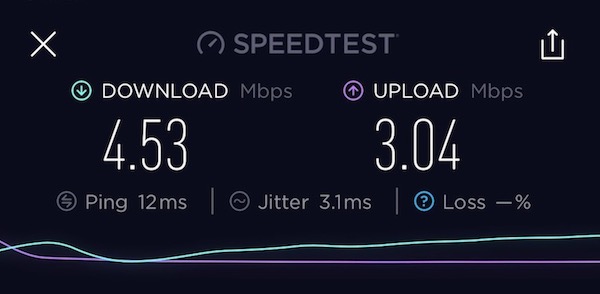 Facilities
The hotel has a large, indoor heated swimming pool, sauna, hot tub and extensive fitness facility. A business centre is also available, featuring multiple free PC workstations and printers.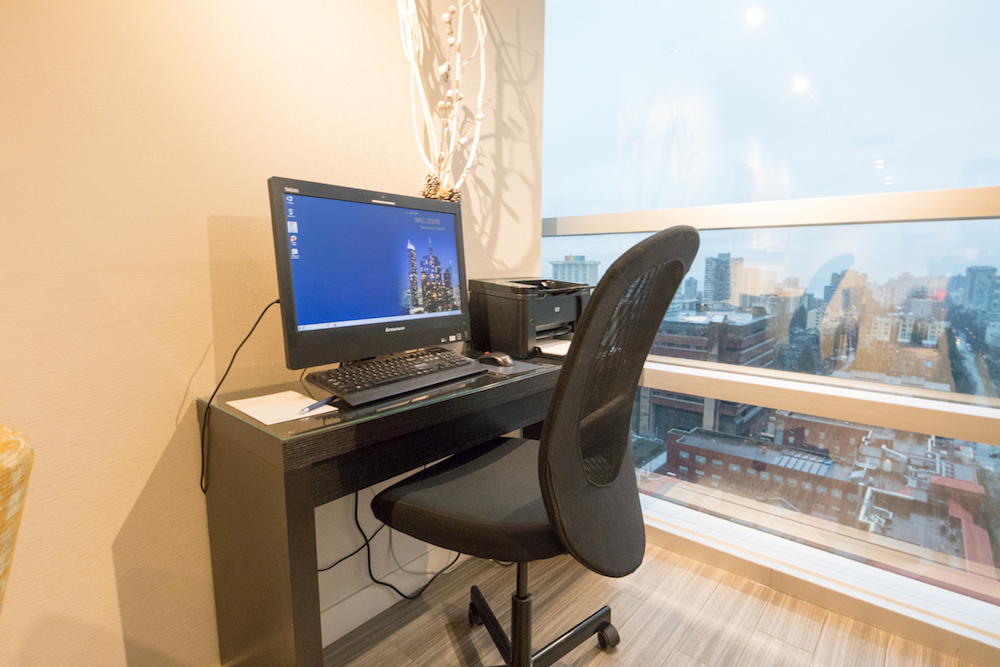 The Wall Centre also has a bar, café, restaurant, Starbucks, florist, hairdresser and bottle shop.
Around the hotel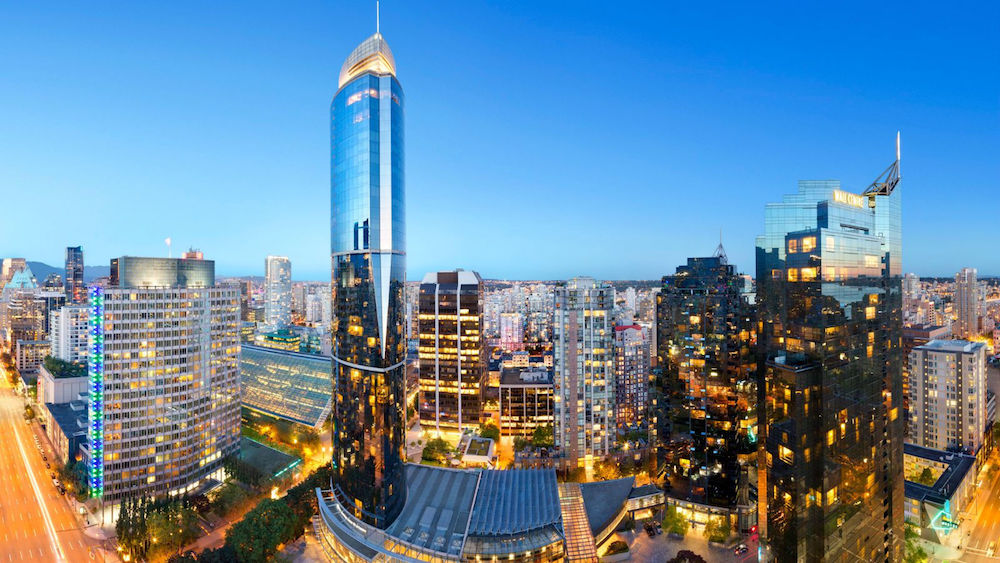 Other Sheraton reviews
Summing up
The Sheraton Vancouver Wall Centre is in an excellent central downtown position, with a large renovated Club Lounge, extensive fitness facilities and newly renovated rooms.
Supplementary image courtesy Sheraton Wall Centre Vancouver.
Sheraton Vancouver Wall Centre One Bedroom Suite – Picture Review
was last modified:
March 23rd, 2022
by