Whether it's a night away or a relaxing business trip, the QT Melbourne is, in a word, unconventional.
It's a broad step away from business chains like Hilton and Hyatt. But in fact, QT Hotels is the luxury sister of Rydges. With a boutique feel spread across a larger hotel footprint, here's how QT Melbourne tempts travellers.
Hotel location and first impressions
You'll find QT Melbourne situated on Russell Street, between Bourke and Little Collins. That's towards the eastern end of the CBD.
It's a decent spot for shopping at Bourke Street Mall, or seeing a show at the Regent Theatre (currently home to Moulin Rouge! The Musical). You're also within Melbourne's Free Tram Zone, making it easy to get around.
This stay coincided with New Year's Eve, making the hotel – and its staff – busier than usual. Unfortunately, this meant nobody being on-hand to help with baggage at the door, as you'd normally expect of a five-star hotel.
During check-in, the staff apologised for the shortage, explaining that many of their team members were stuck isolating due to COVID-19. Pleasingly though, the room was available straight away, even though I'd arrived two hours before the published check-in time.
Given a choice between help with bags or early check-in, I'd always choose the latter. It's great to see that the hotel set the same priorities with the available staff – and before long, I'm upstairs and settling in.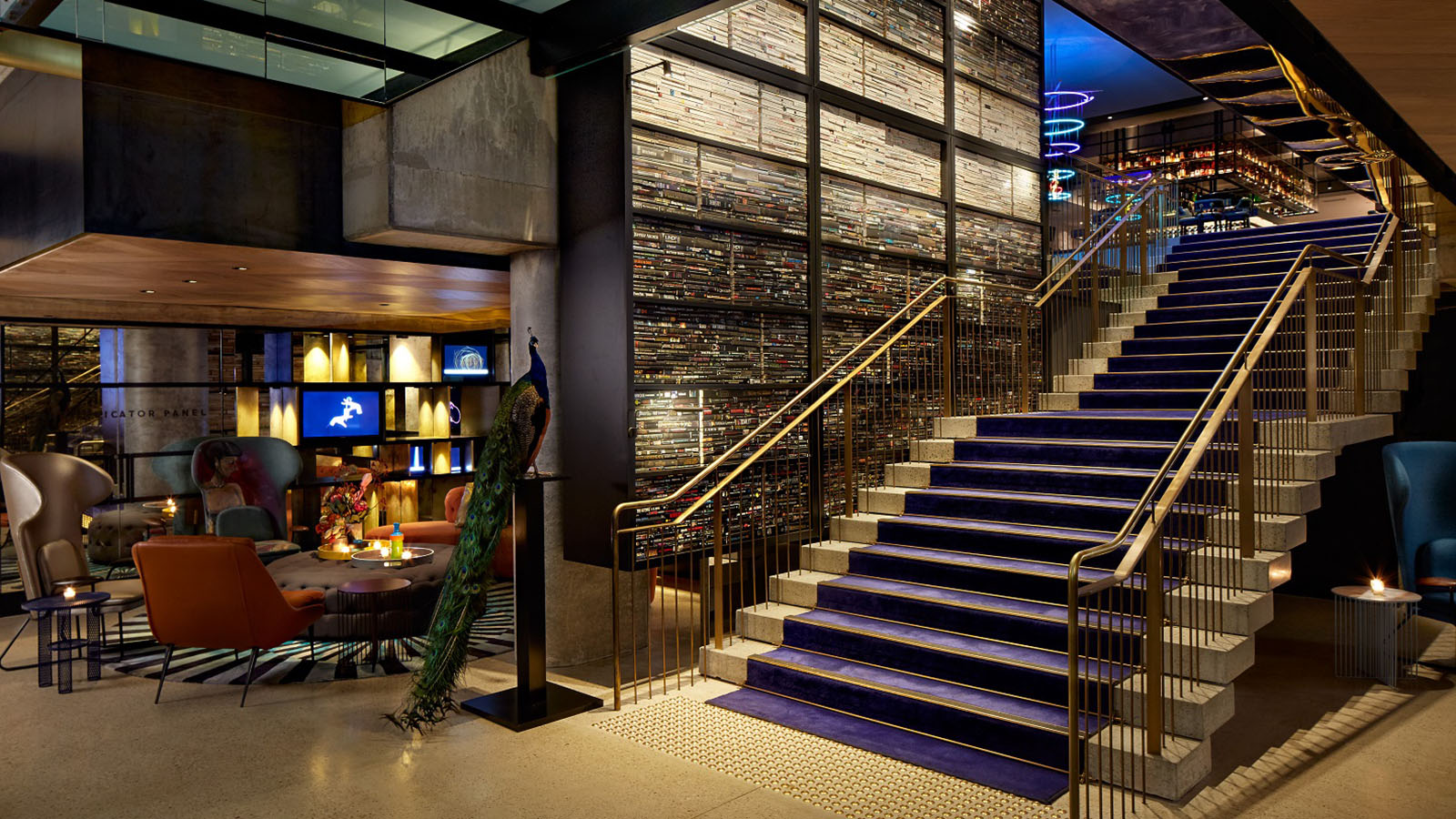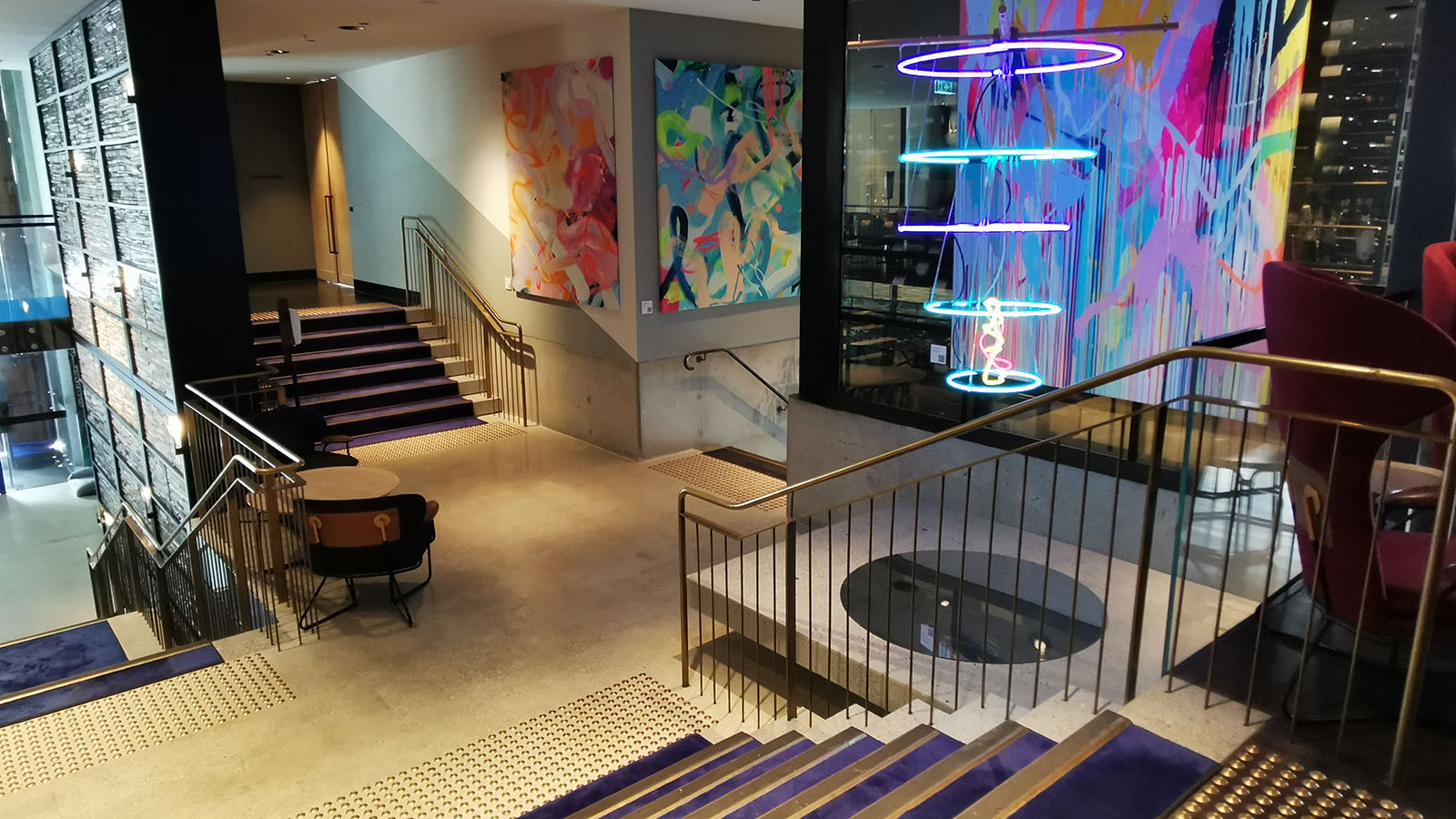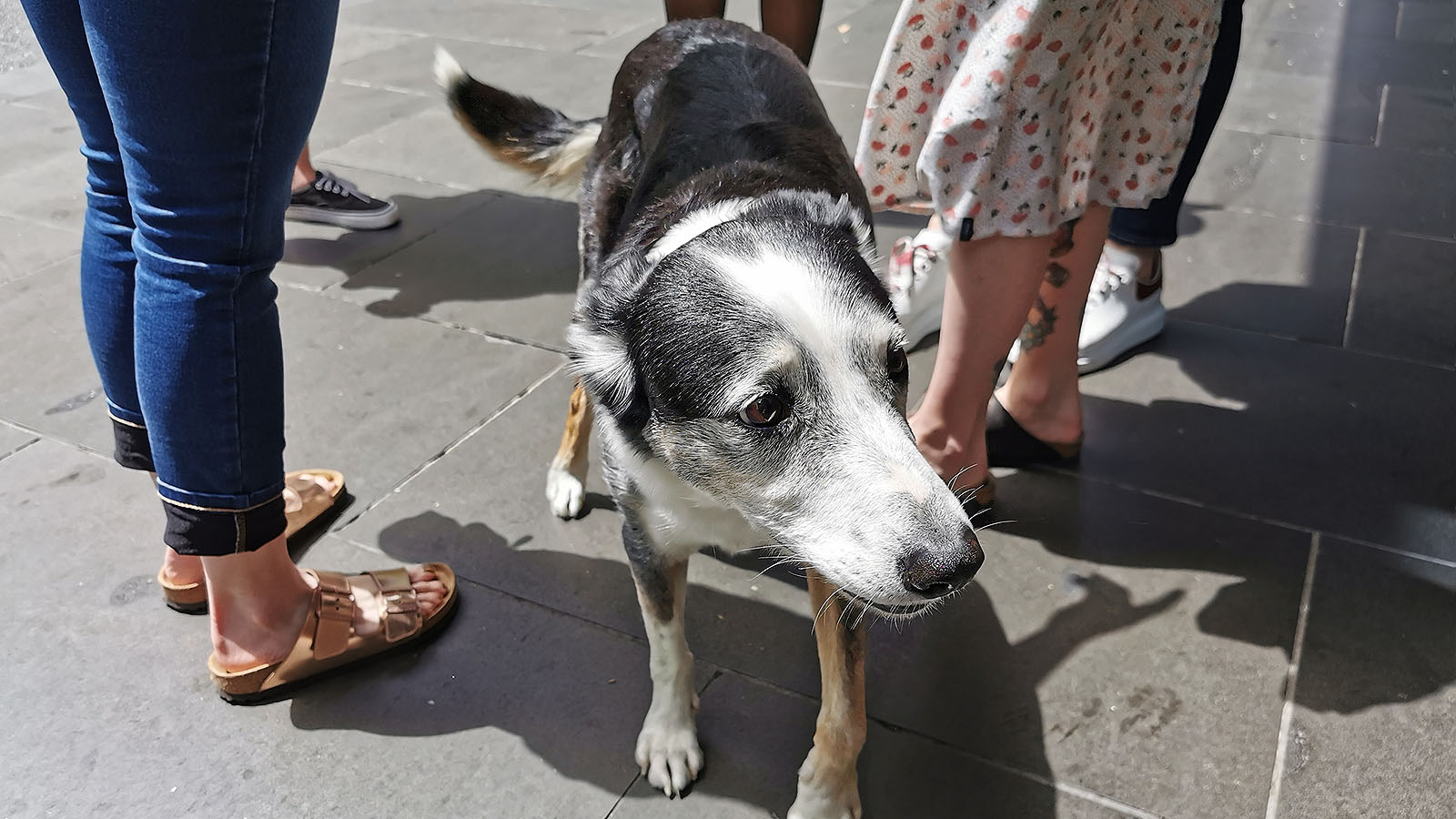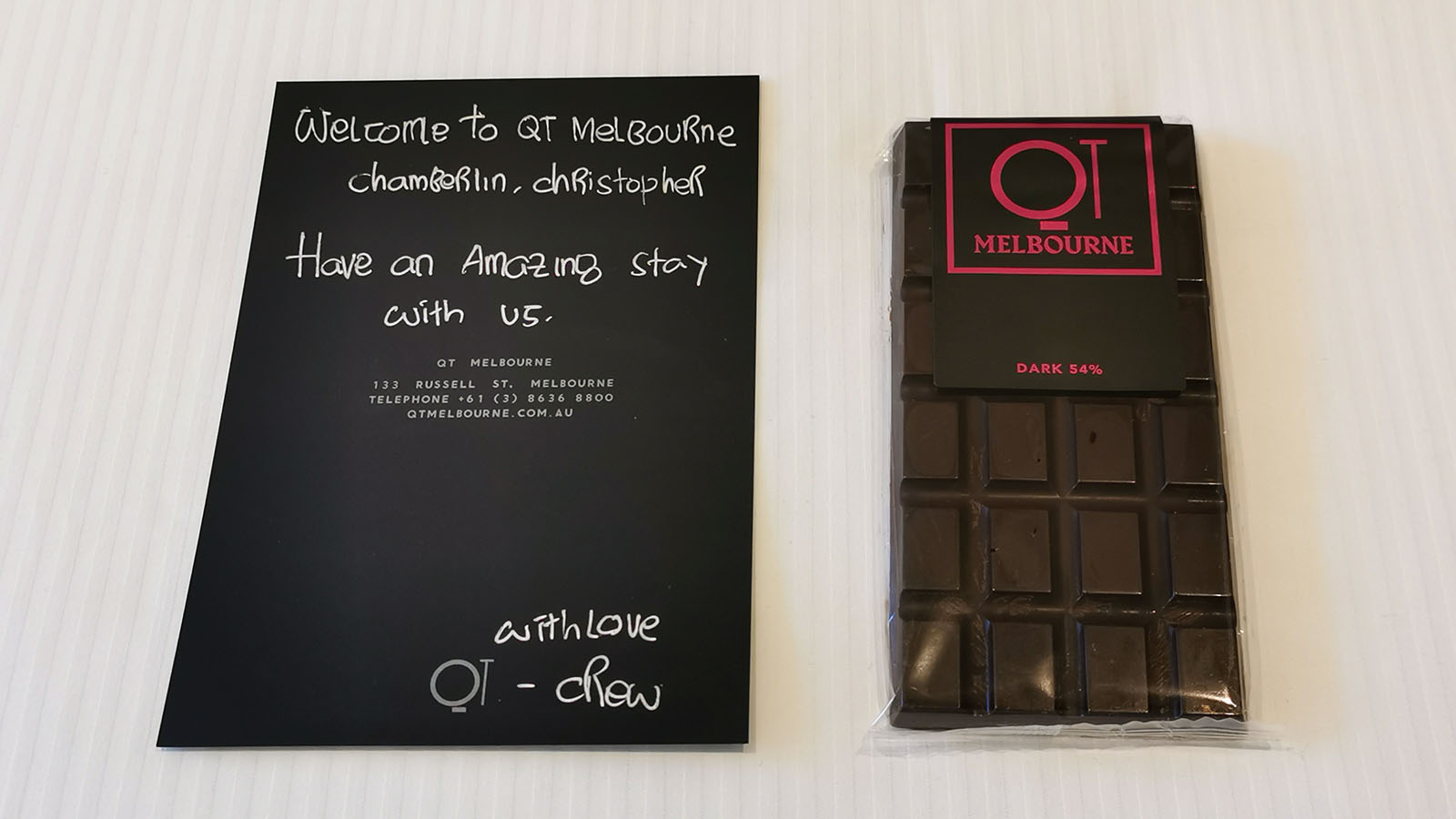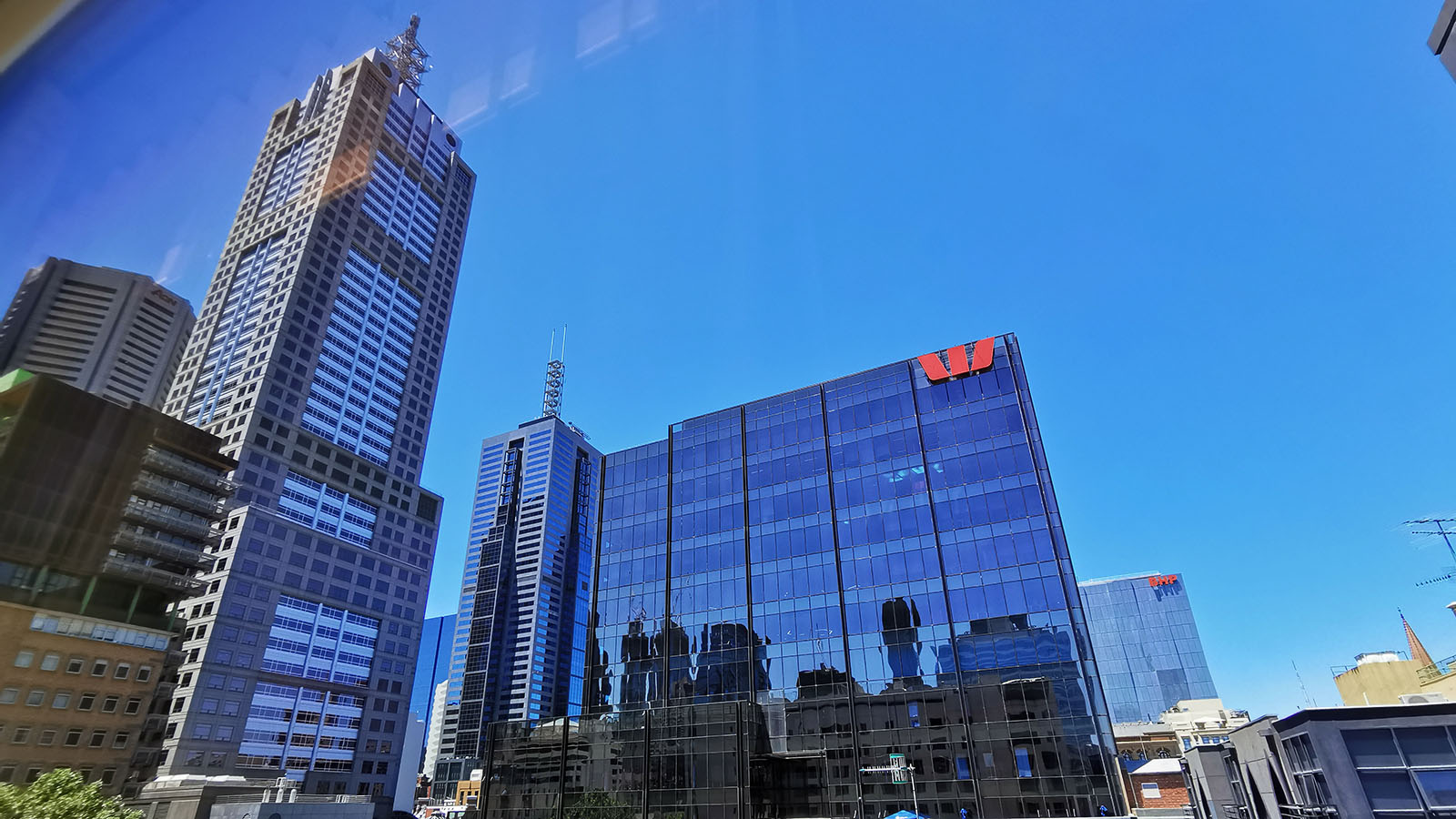 I'm delighted to find a welcome gift in the room, being a tasty block of chocolate. It's a nice touch, particularly as I don't currently have elite status in the hotel's Priority Guest Rewards program.
Countering that with a little frustration, of the two room keys provided at check-in, only one worked. Visiting reception to get the faulty key recoded found the same problem once again – requiring a second visit before things were sorted.
On the plus side, these detours gave extra chances to pet the hotel's cute lobby dog, Dexter. Holiday's back on track!
QT Melbourne's QT King room
QT Melbourne's design approach blends modern and funky with some industrial and nautical touches. There's also a hint of Melbourne itself through the style and dressings.
Depending on where you look, this QT King room shifts from one style to the next, but pulls everything together well.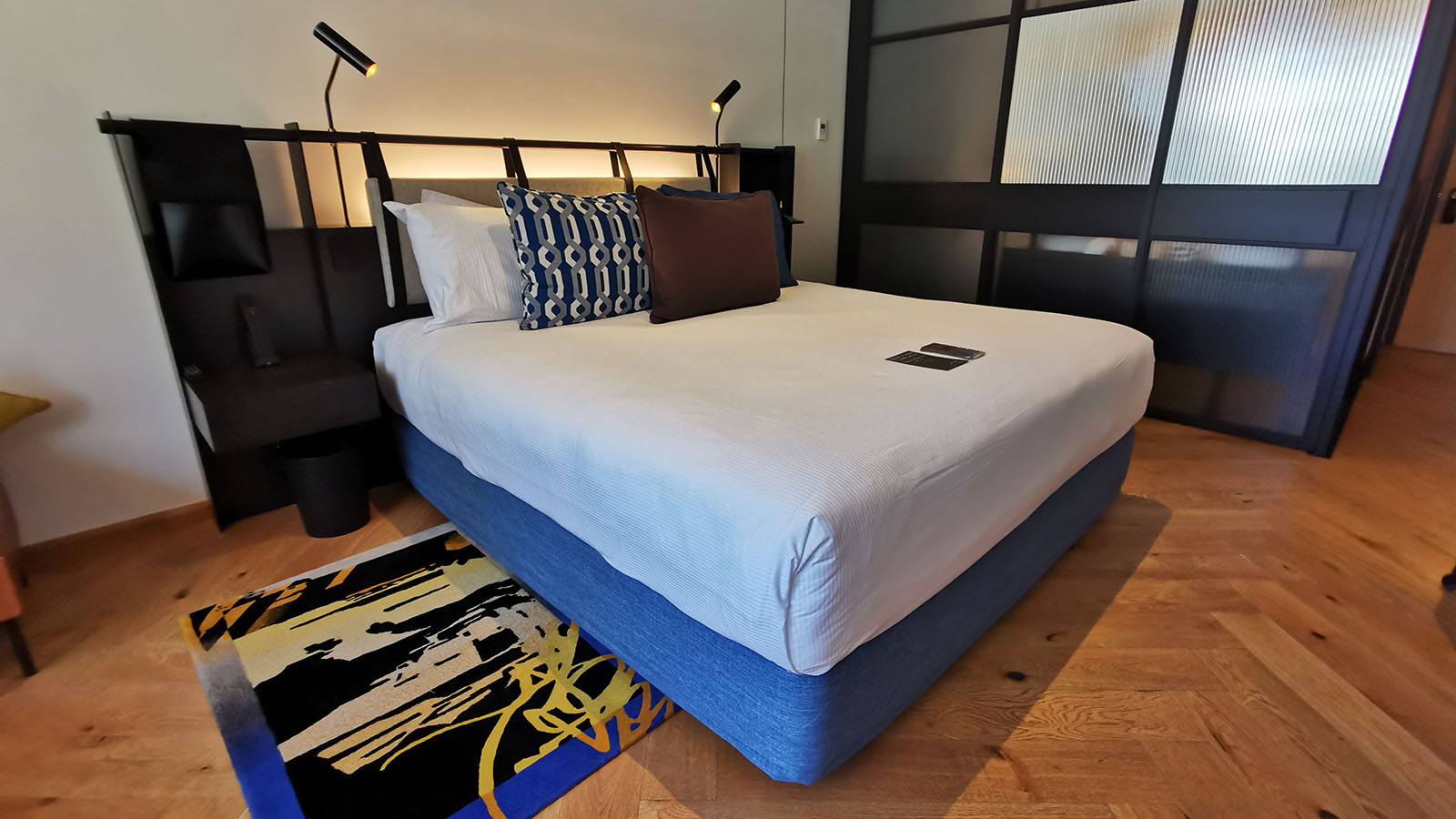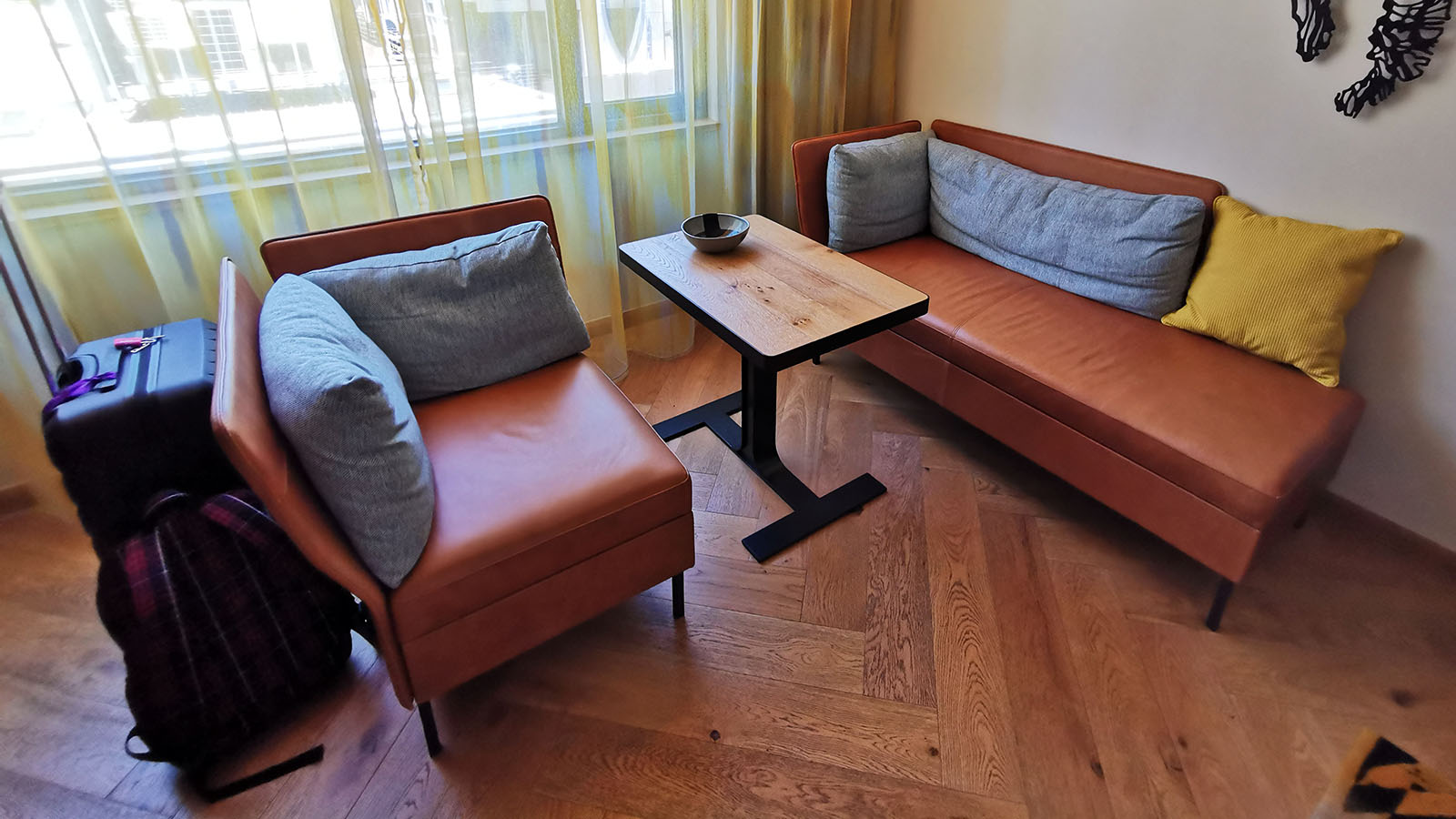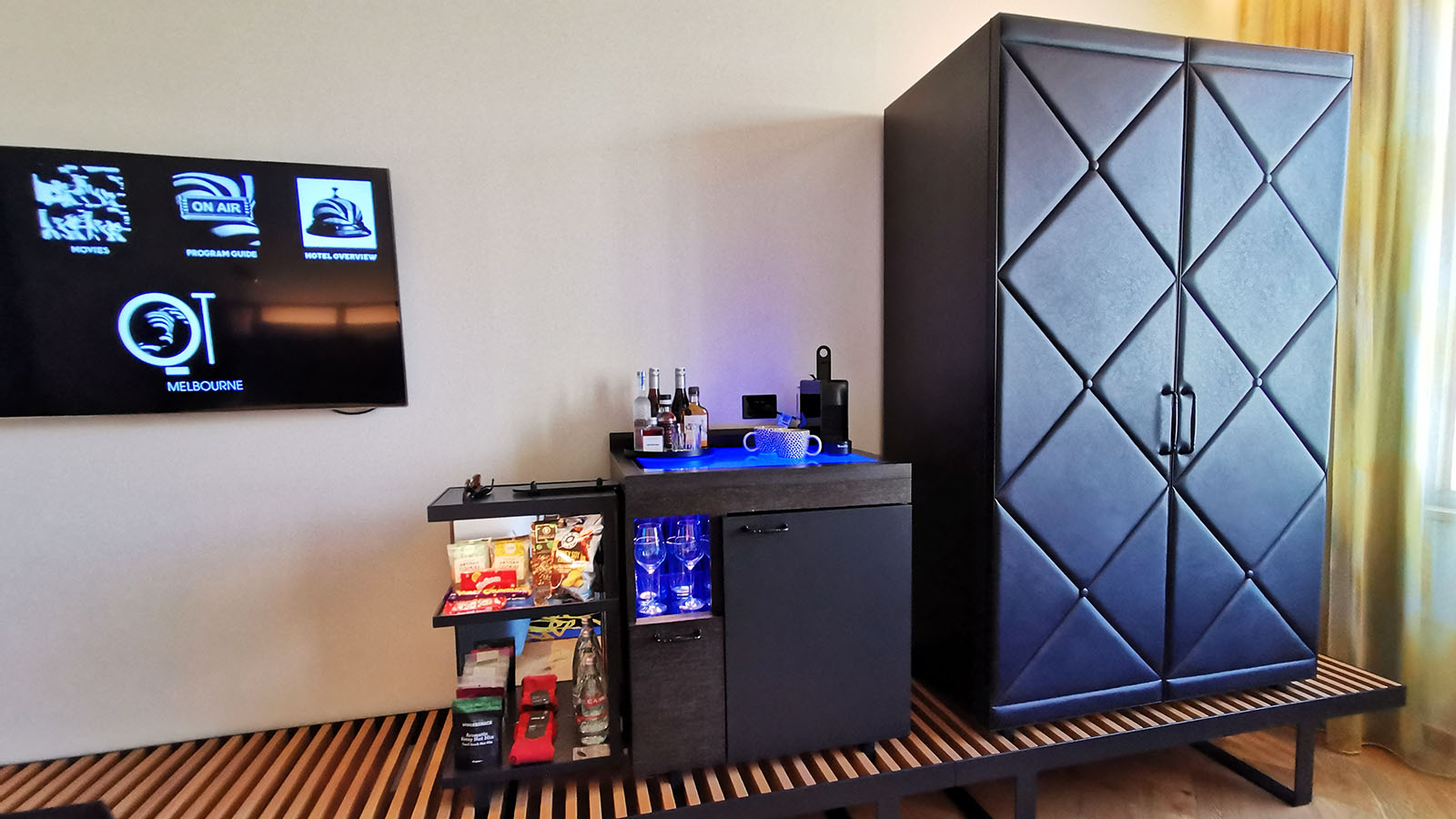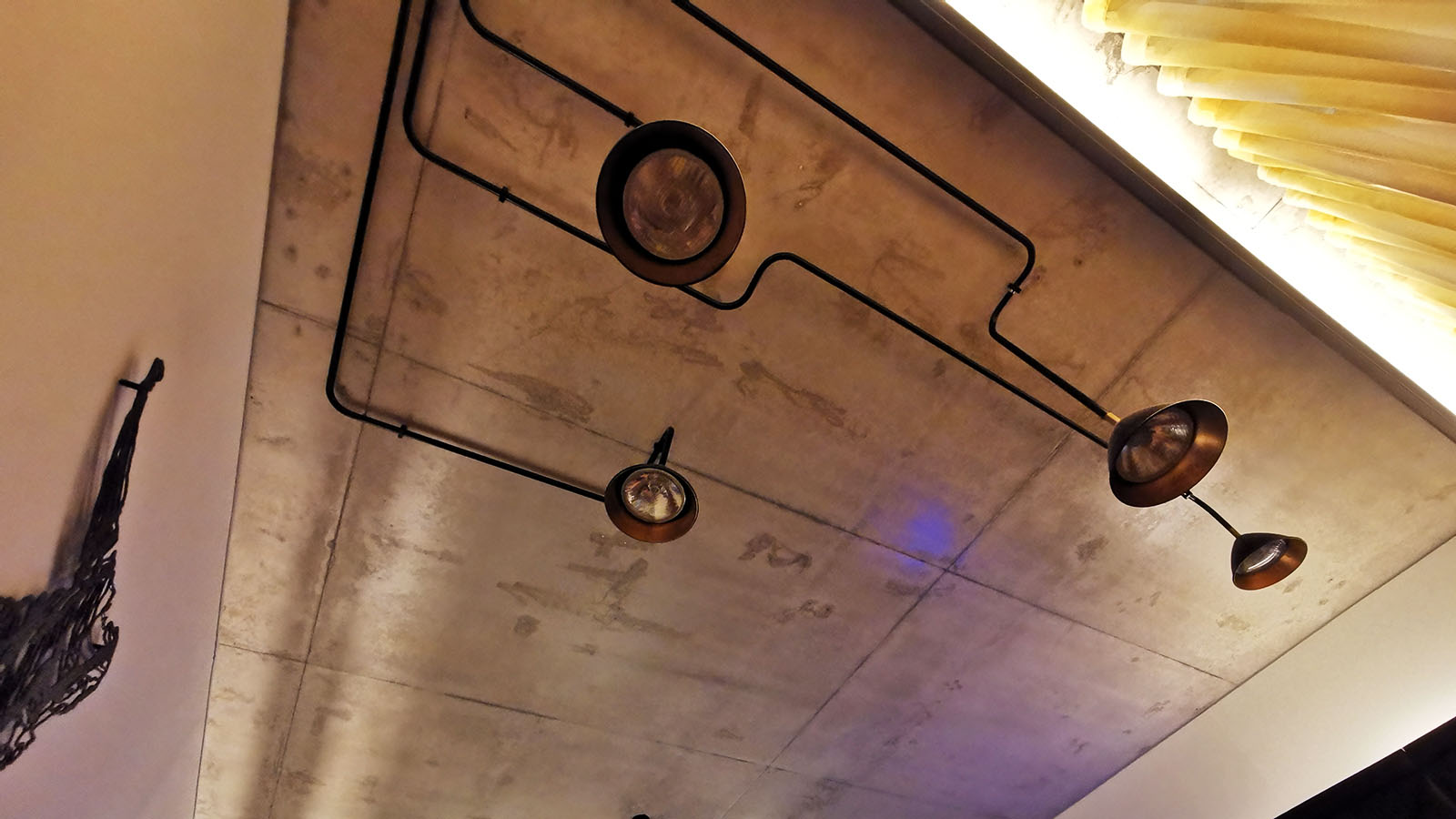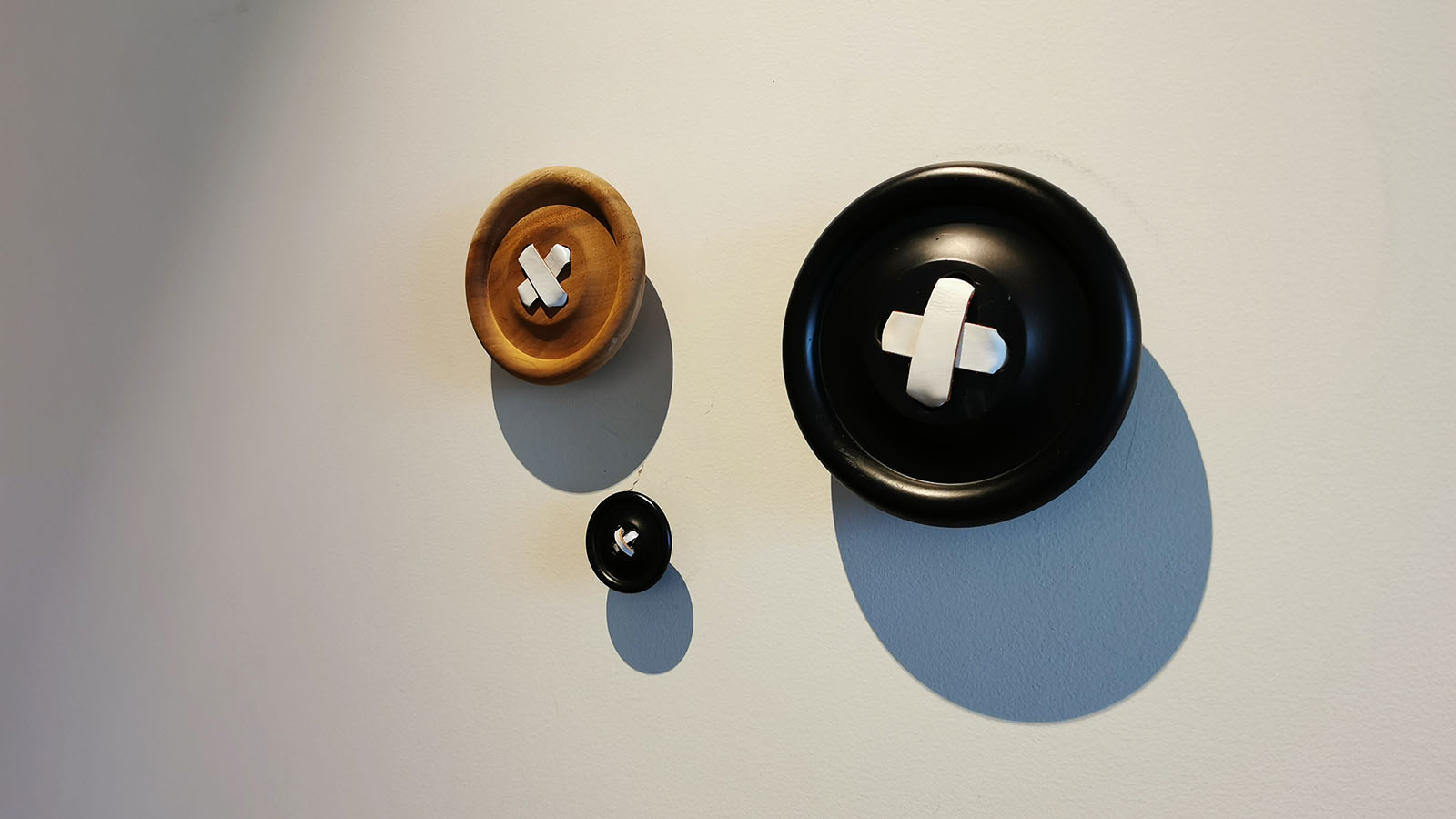 Near the wardrobe sits a minibar that's incredibly well-stocked. In here, you'll find not just typical 'hotel fridge' goodies. There's also a sea of snacks, a pair of socks, and bottles of spirits that give far more than a single nip.
Separate from these paid items, T2 Tea and Nespresso coffee come complimentary. With six pods to choose from, I make a strong Roma coffee for a good caffeine fix.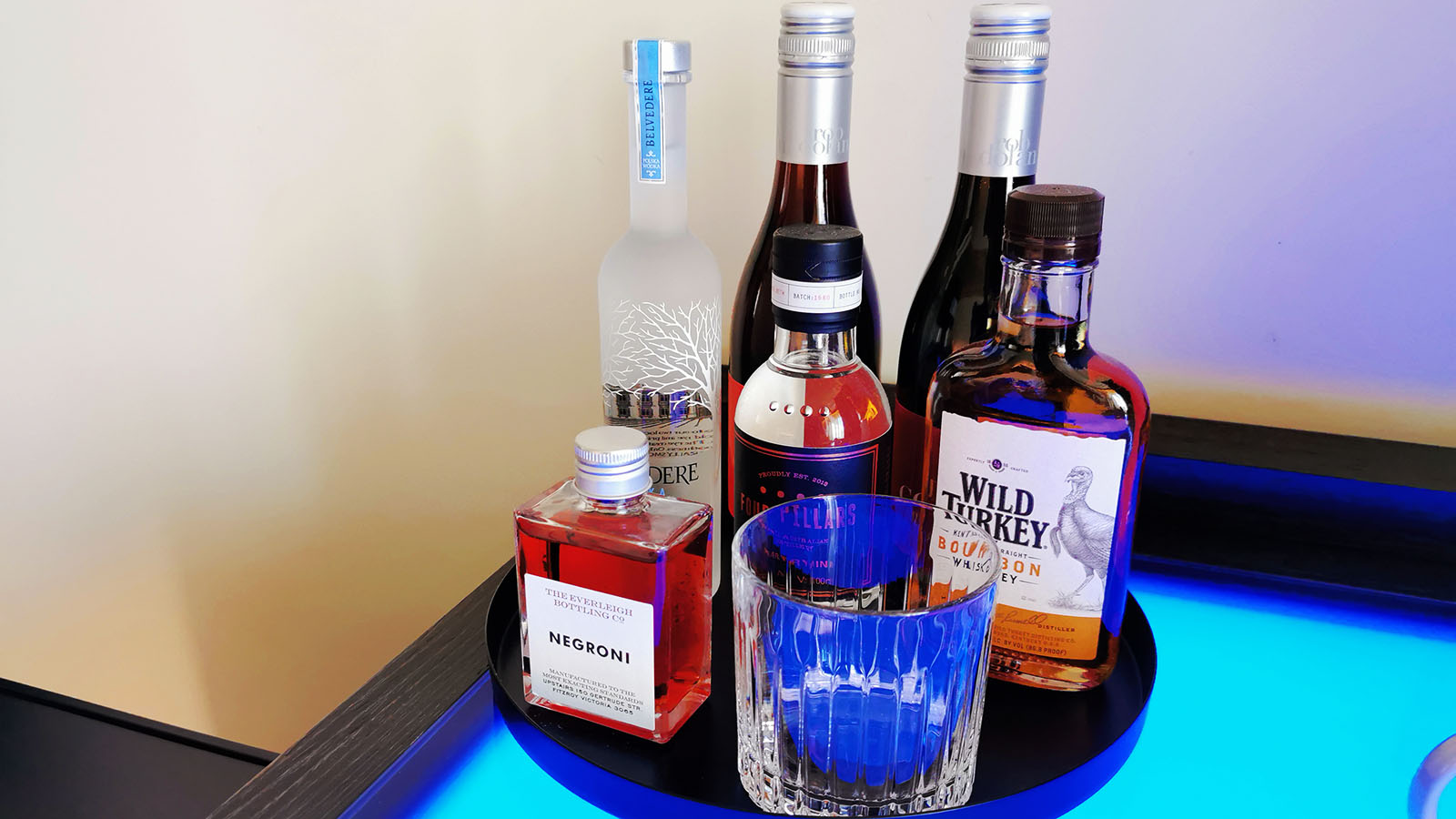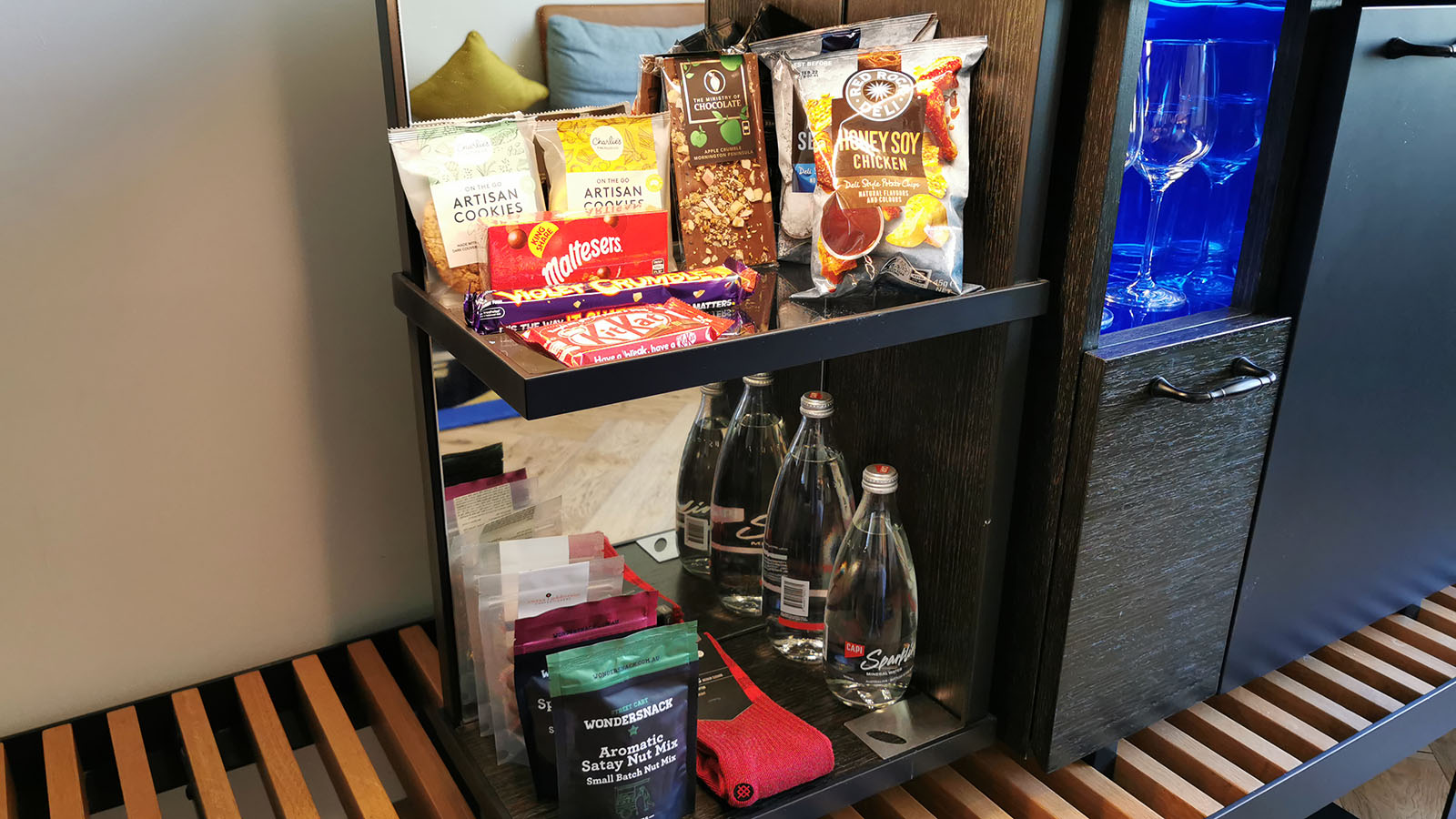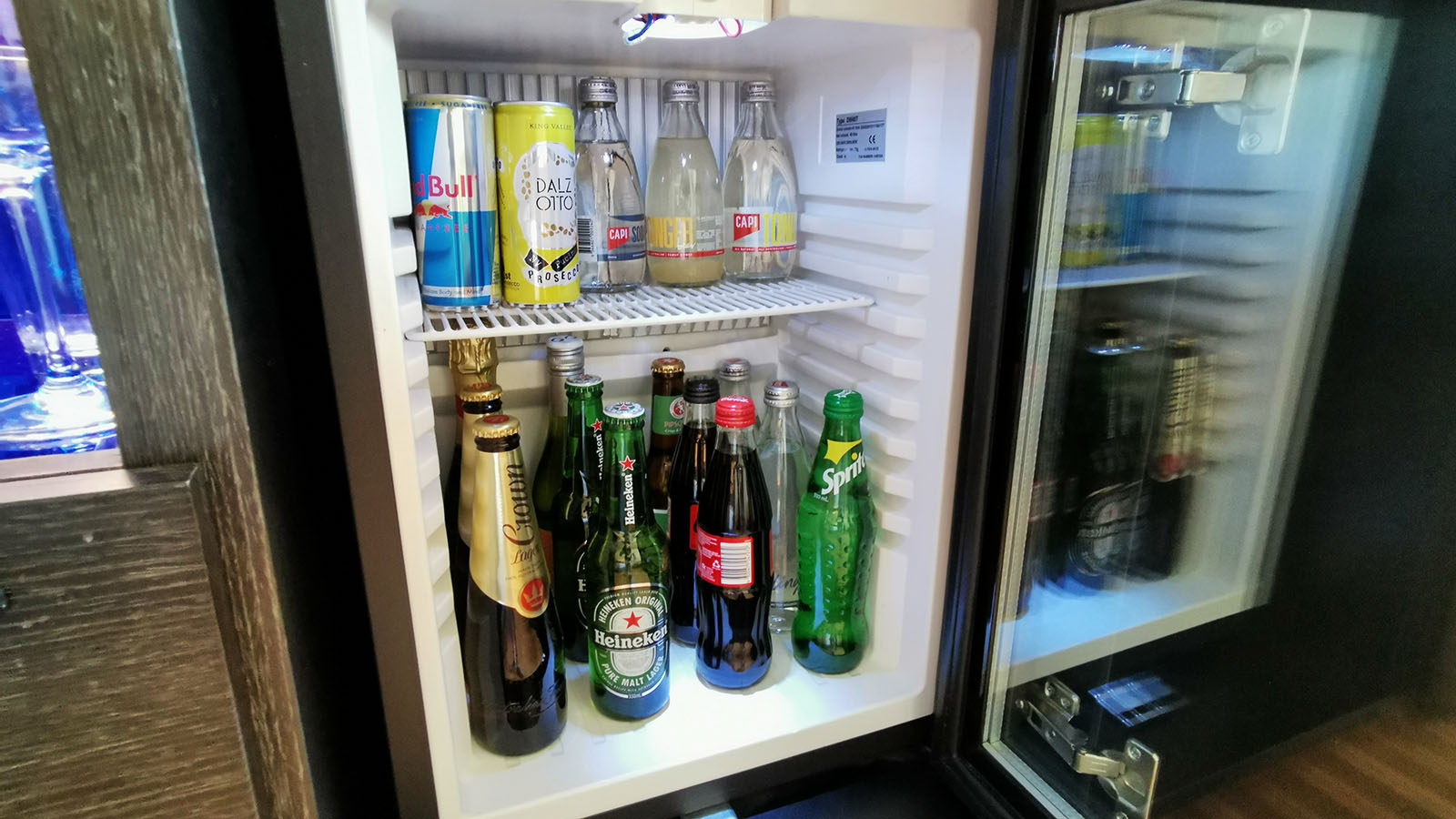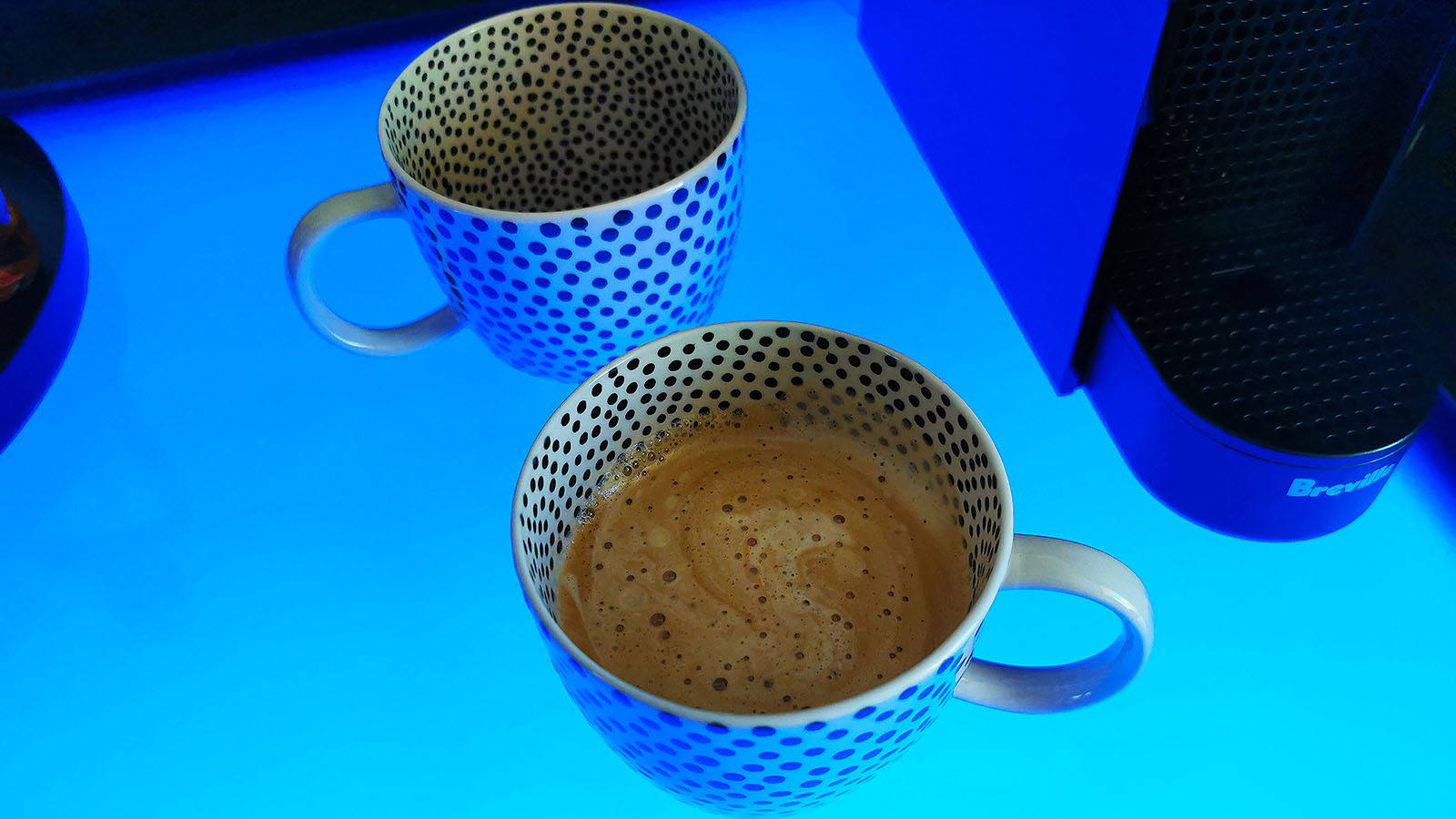 The bathroom follows that modern style, but with a twist. You can slide open two frosted glass doors, removing the separation from the bedroom. It's an interesting touch but isn't wholly practical.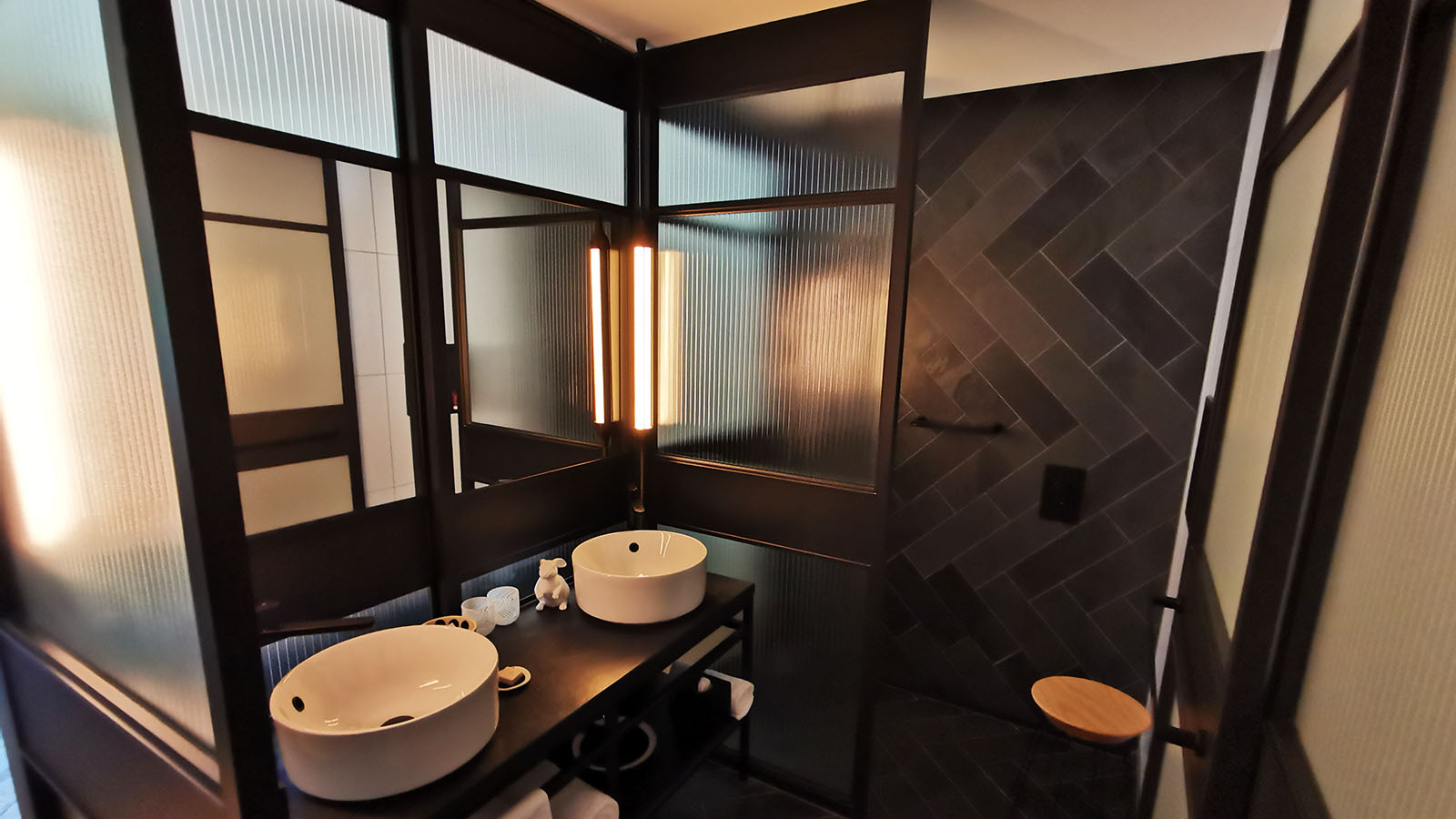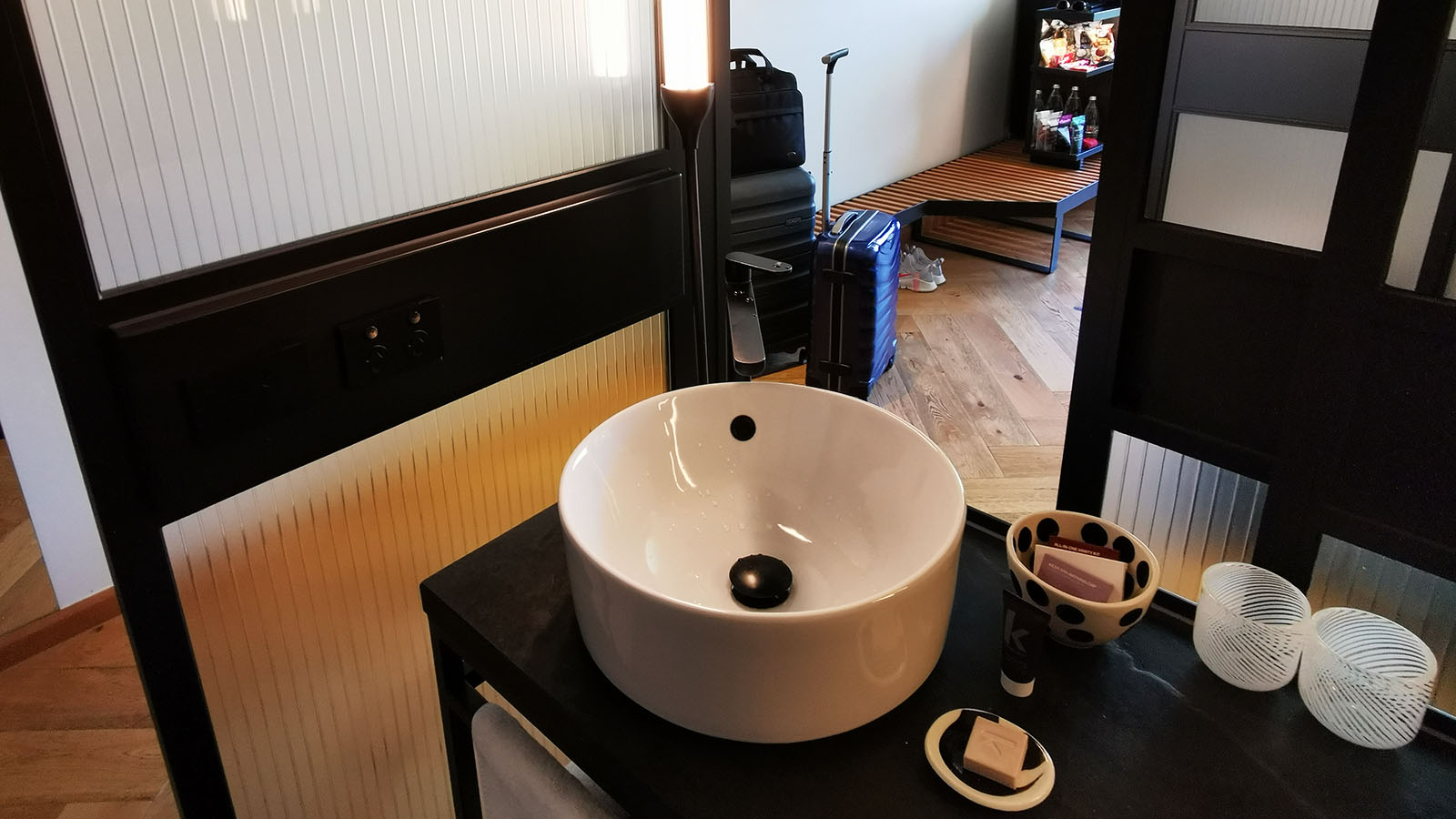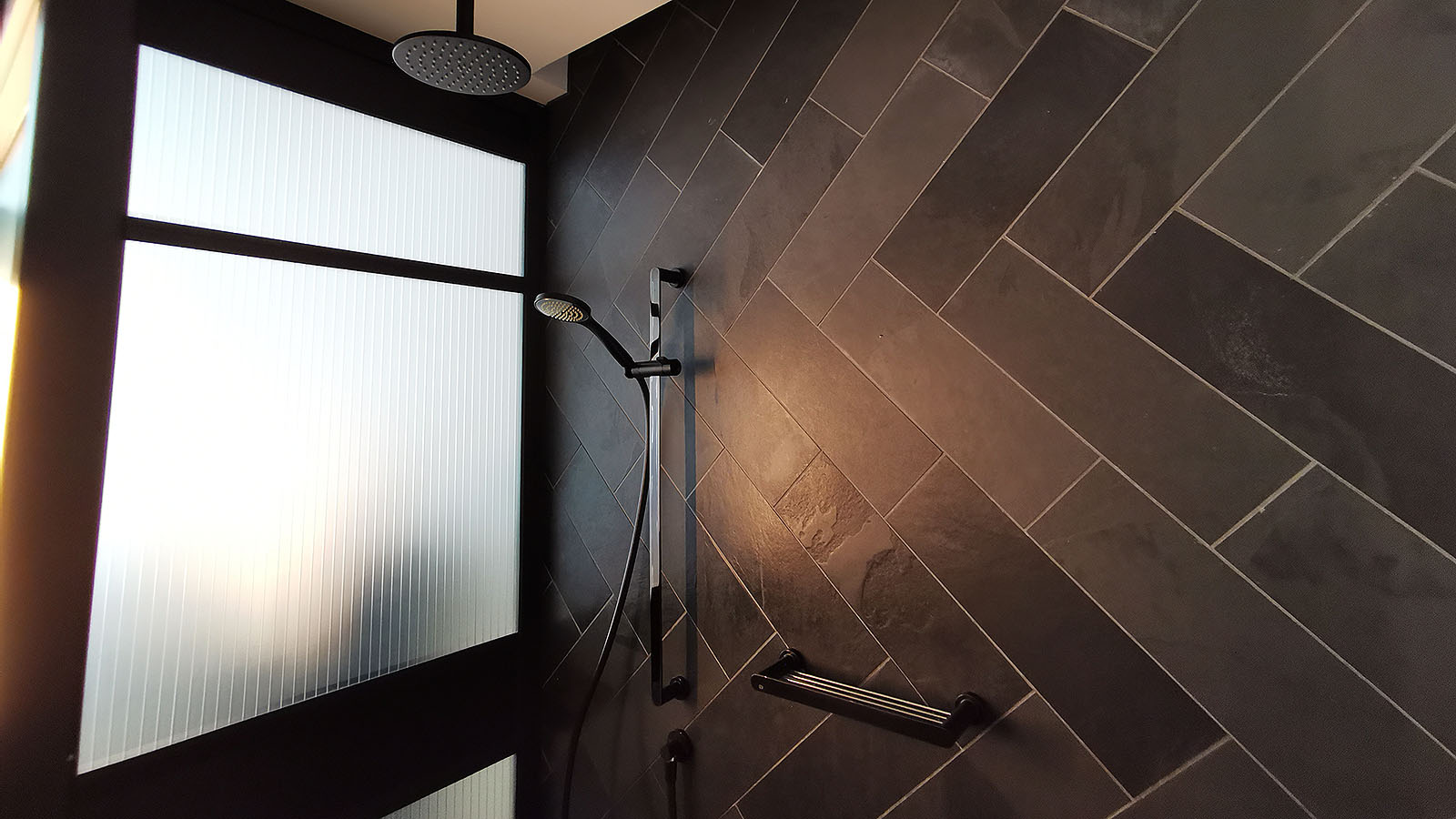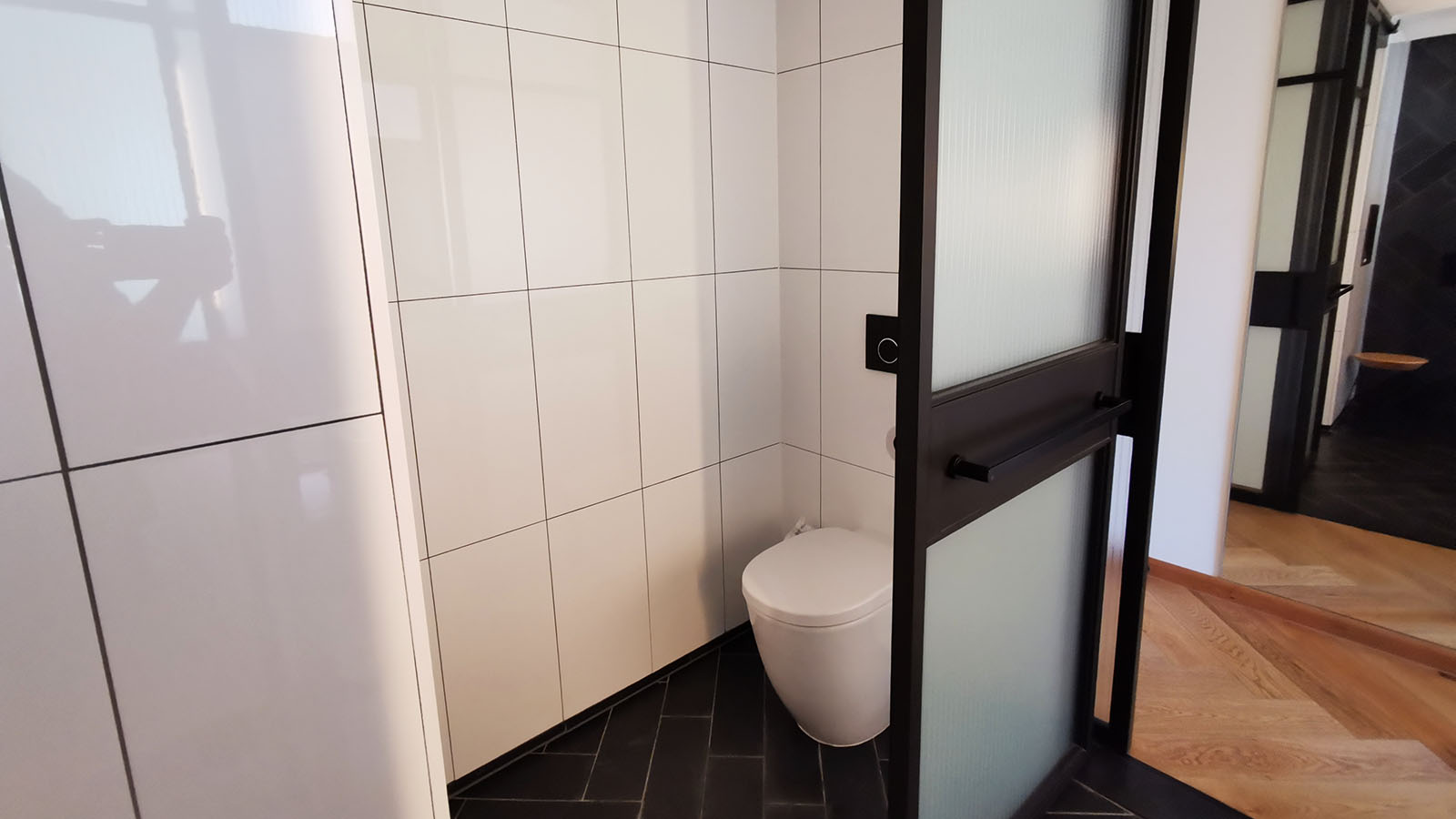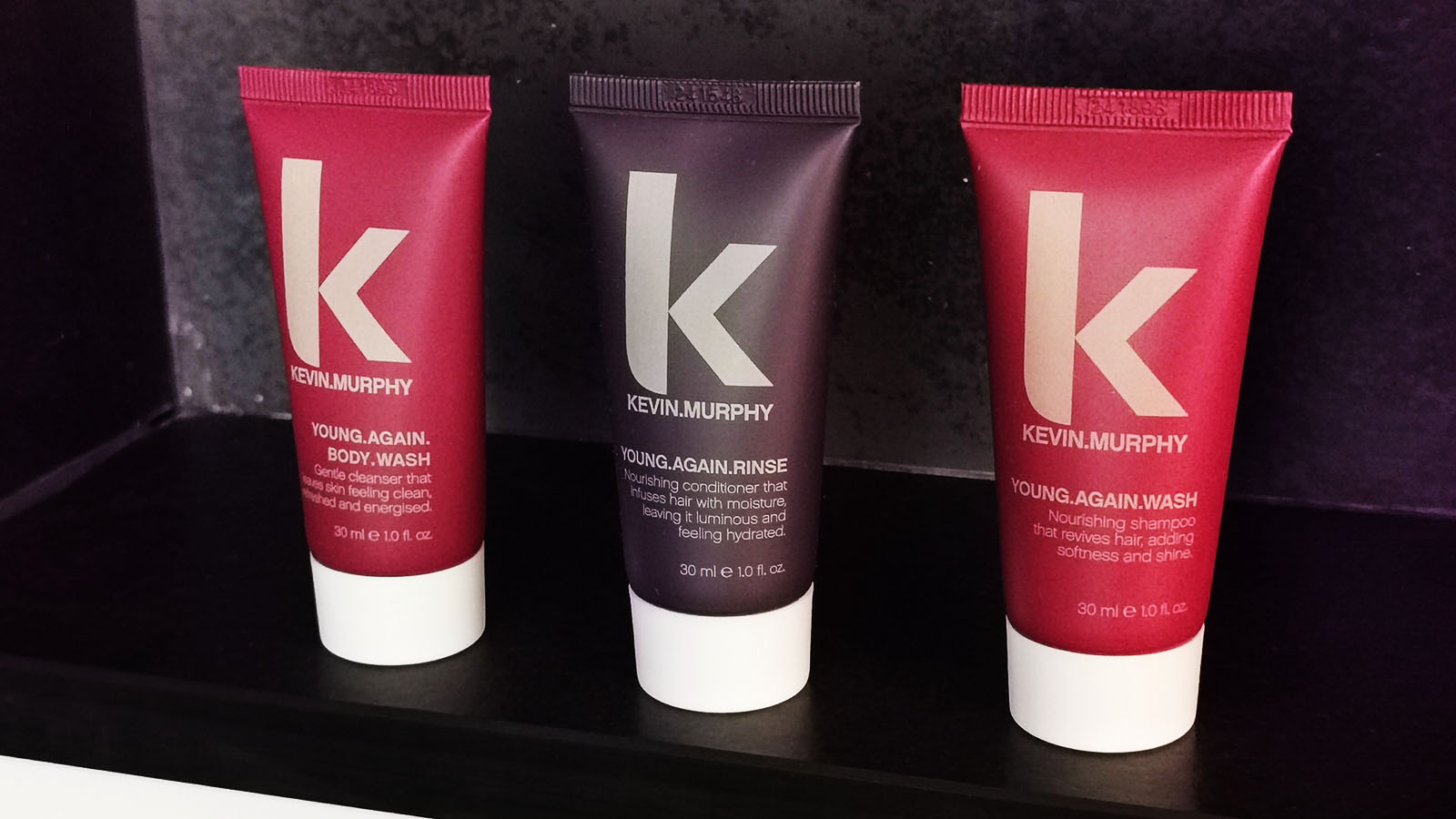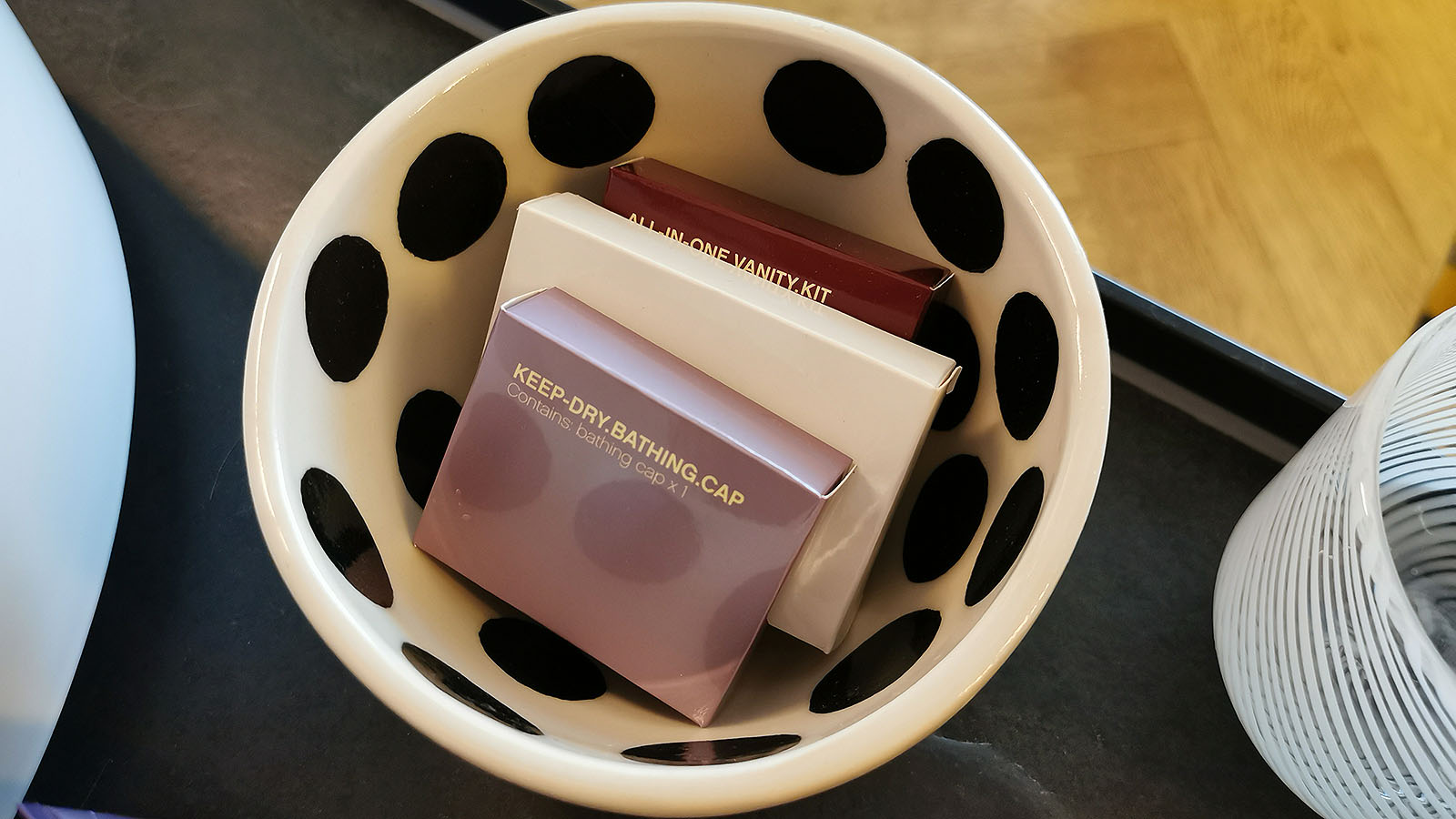 On the one hand, if you need a mirror, the doors need to be closed, as the mirrors are part of that. Even then, the bathroom lighting isn't great for shaving – or for make-up, I'm reliably informed.
As well, leaving any of the doors open, even just slightly, allows hot steam from the shower to escape into the room. As I quickly discover, this triggers the building's fire alarm! A quick call down to reception – and a prompt inspection of the room by staff – fortunately, avoids an evacuation.
Bedroom? Big tick. Bathroom? Points for trying, but taken away for the execution.
Dining at QT Melbourne
You won't go hungry at QT Melbourne, thanks to a number of on-site food and beverage venues.
This visit gave me a chance to try breakfast at Pascale Bar & Grill. With a very reasonably-priced menu, the smoked ocean trout bagel was a great way to start the day, with potato rosti on the side. A skim latte also comes as a nice upgrade to the in-room Nespresso.
Early check-in on the day of arrival also makes room service lunch an easy choice. With no tray charge for delivery, the price you see is the price you pay. My QT Cheeseburger arrives promptly, being cooked to perfection and with a generous serve of fries.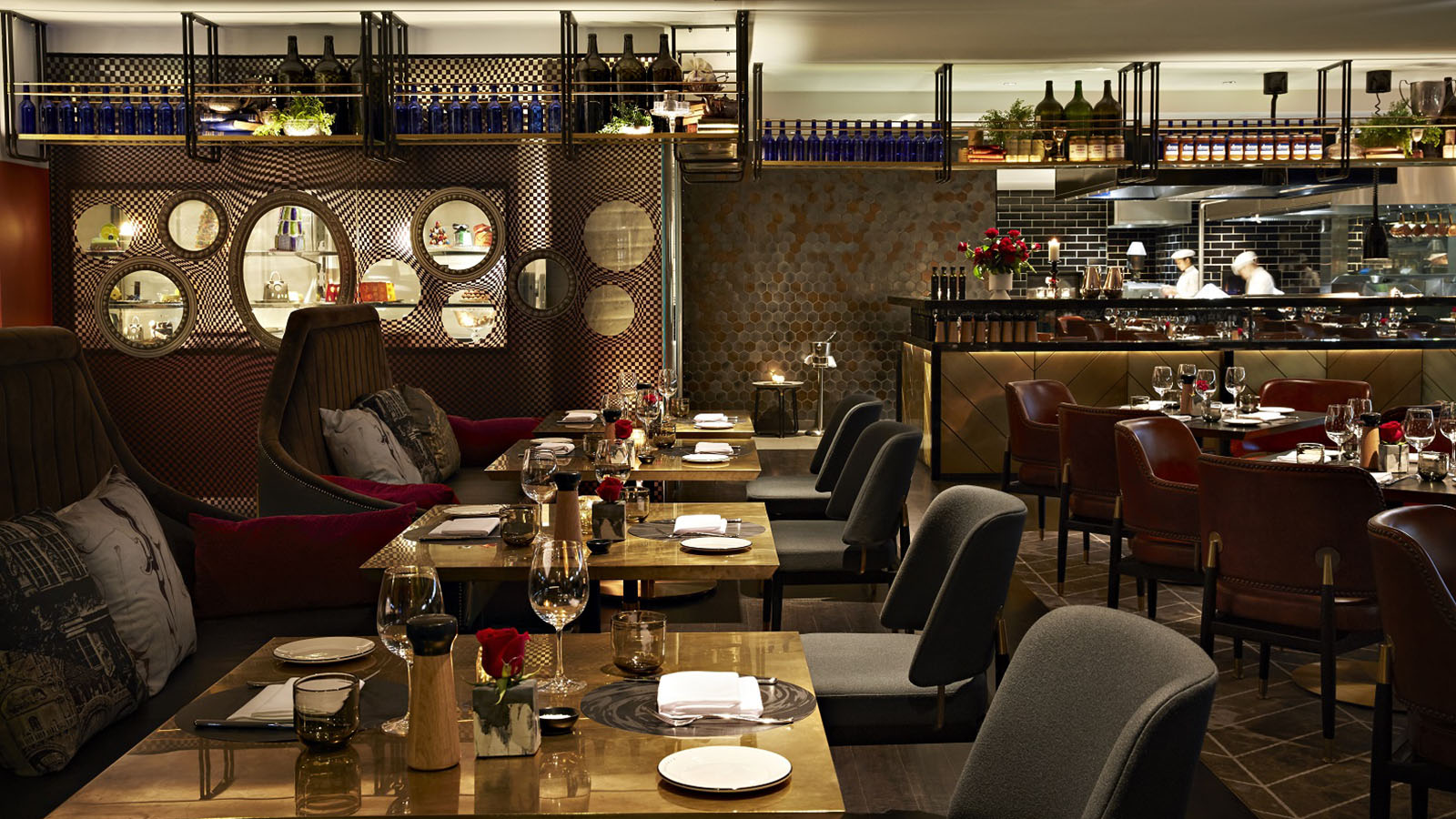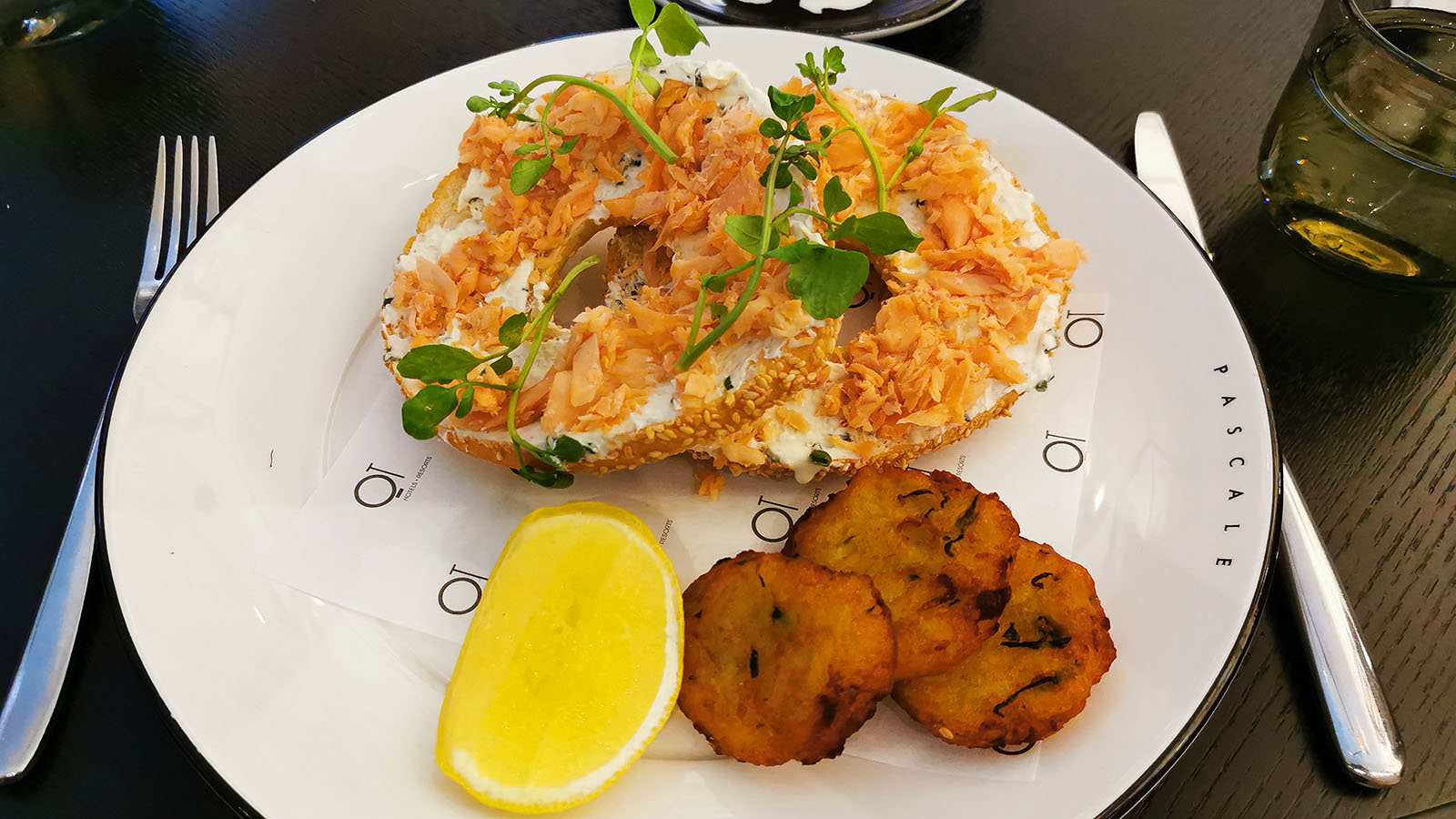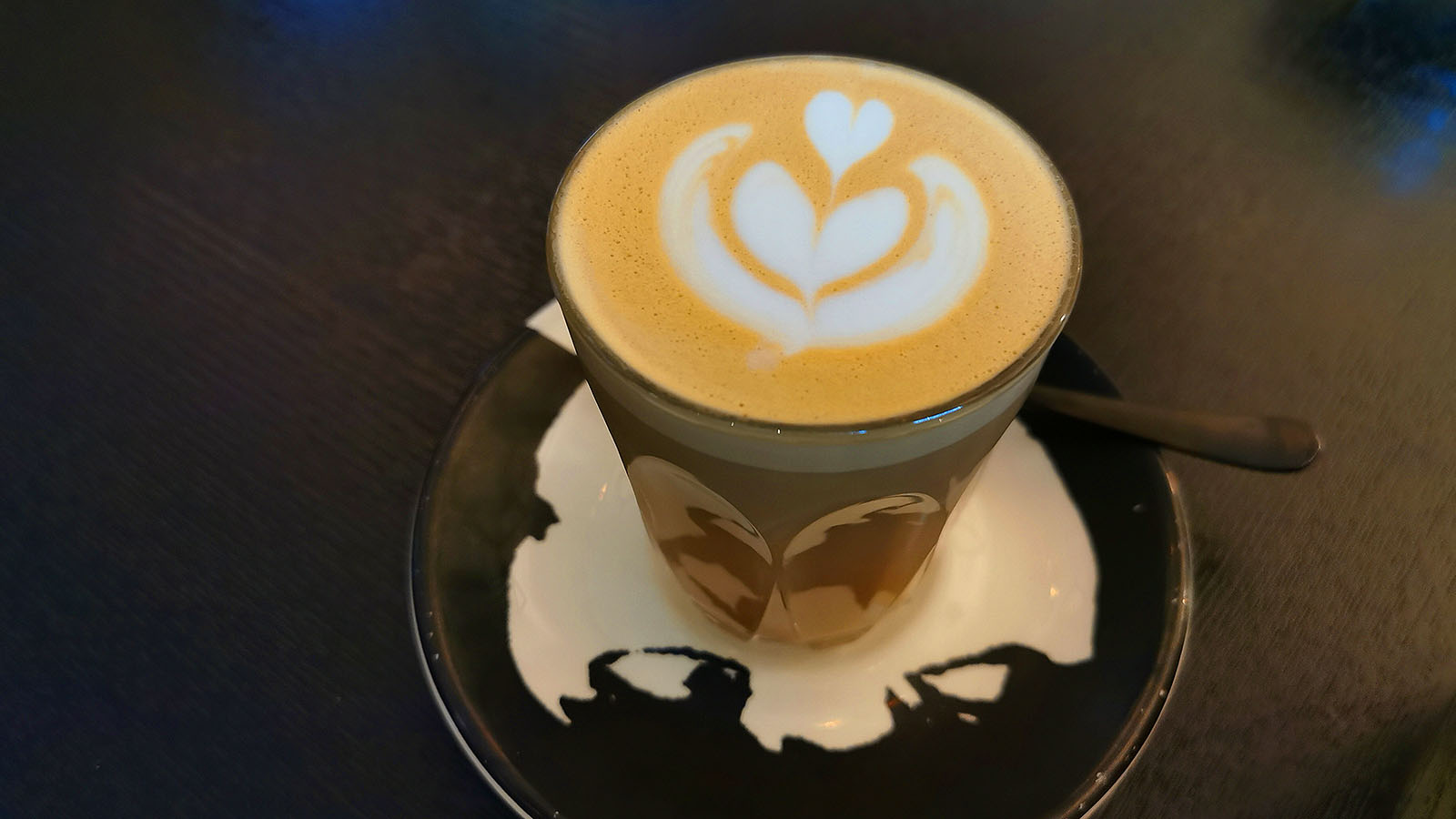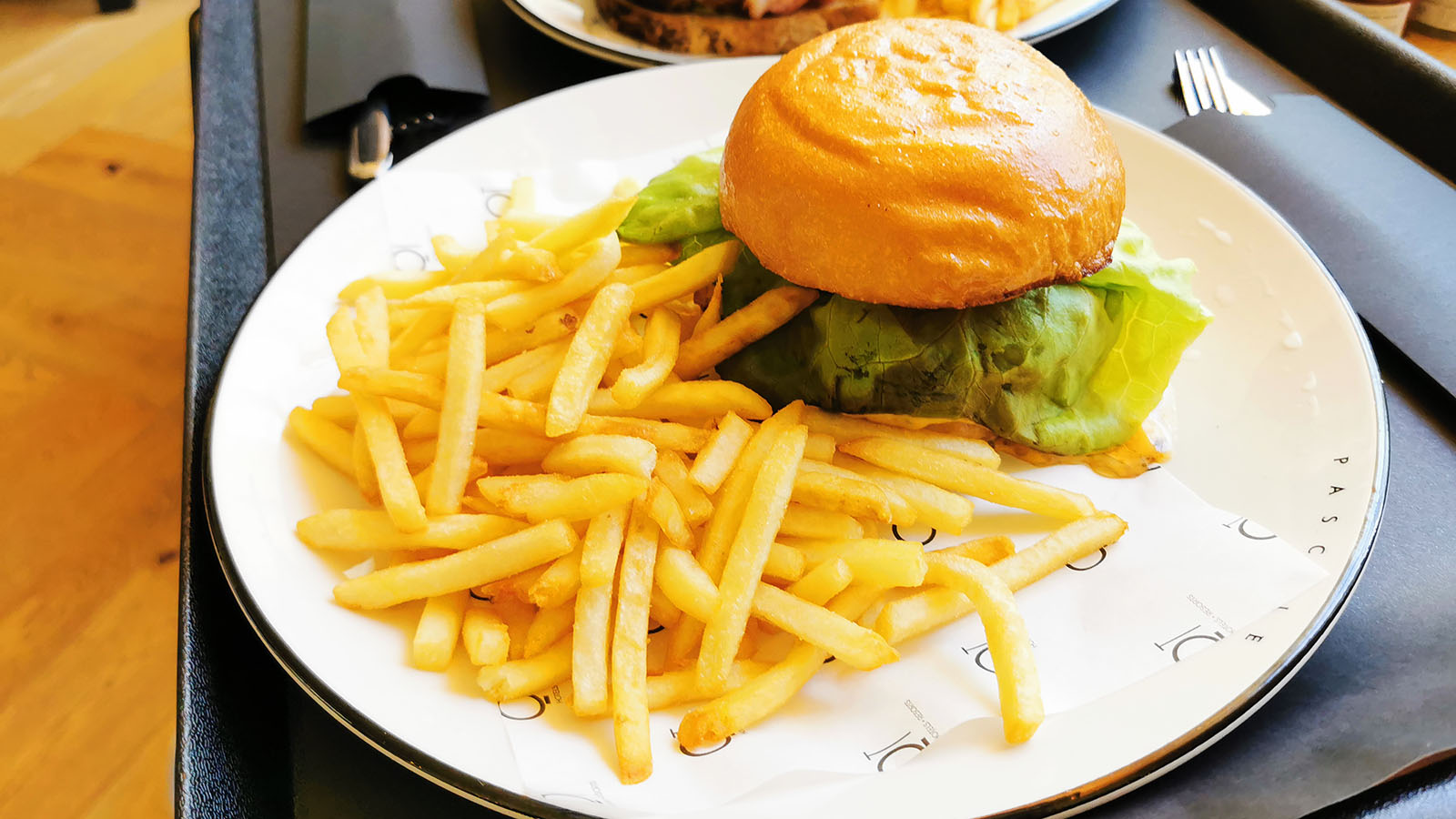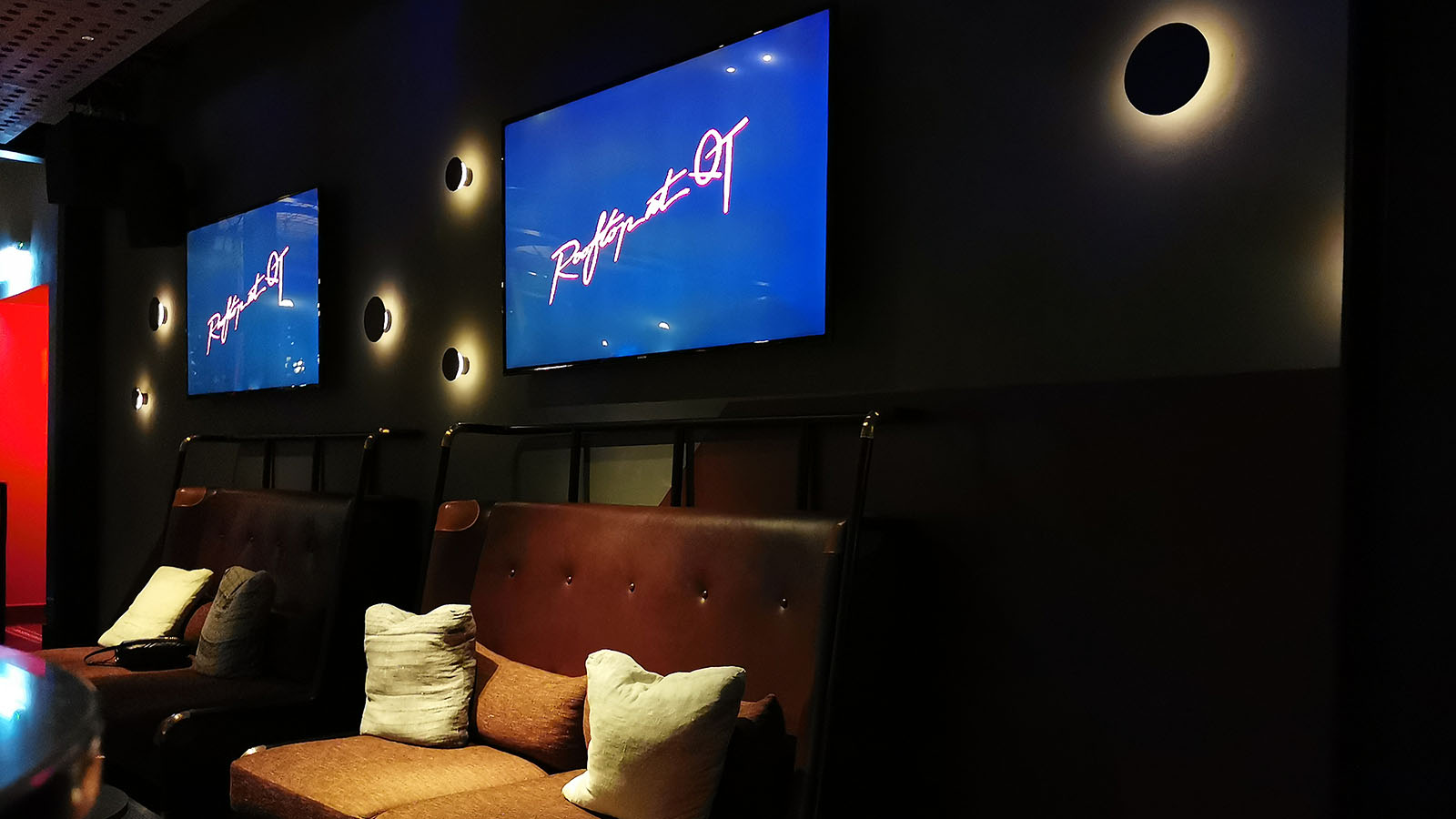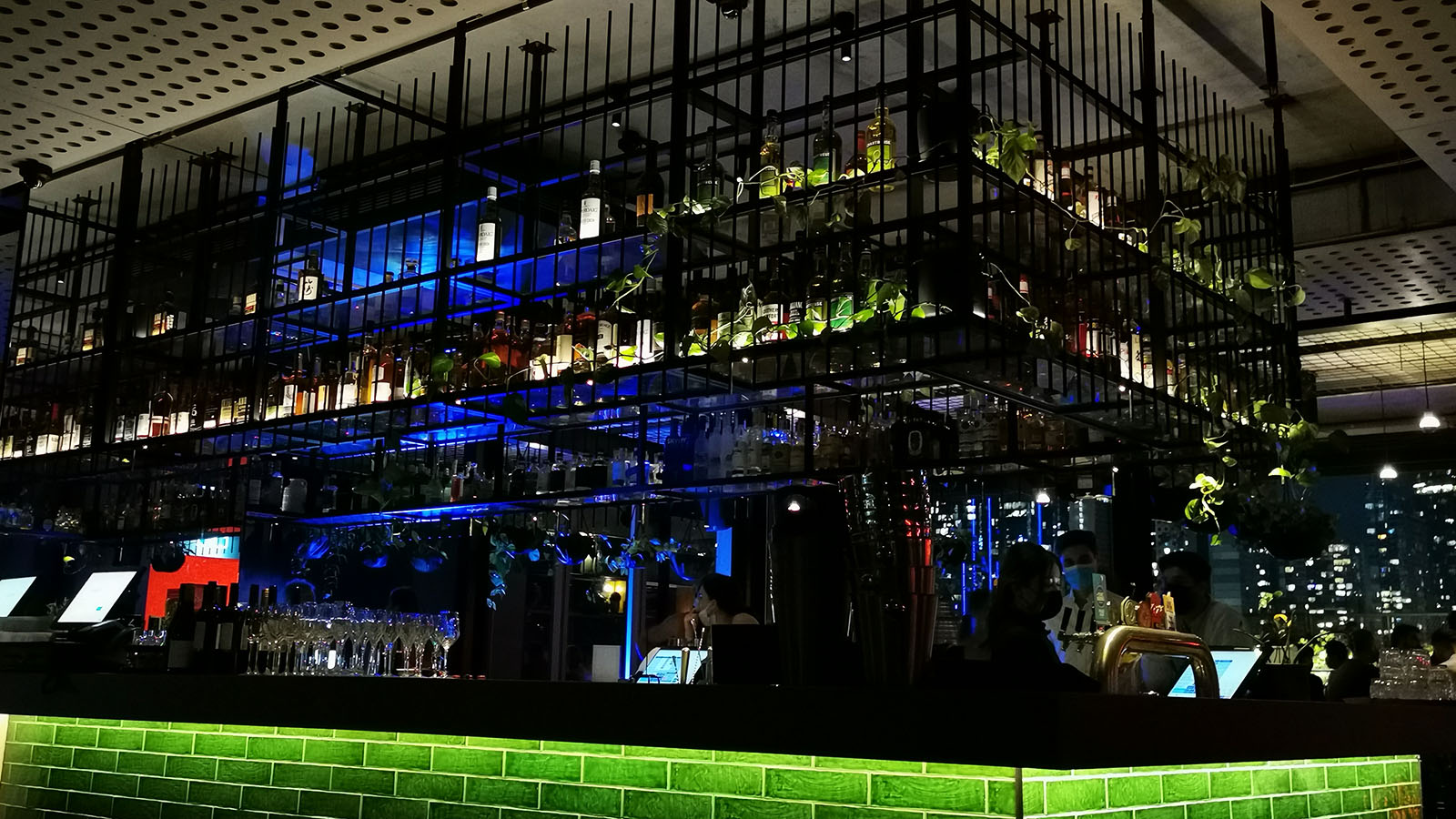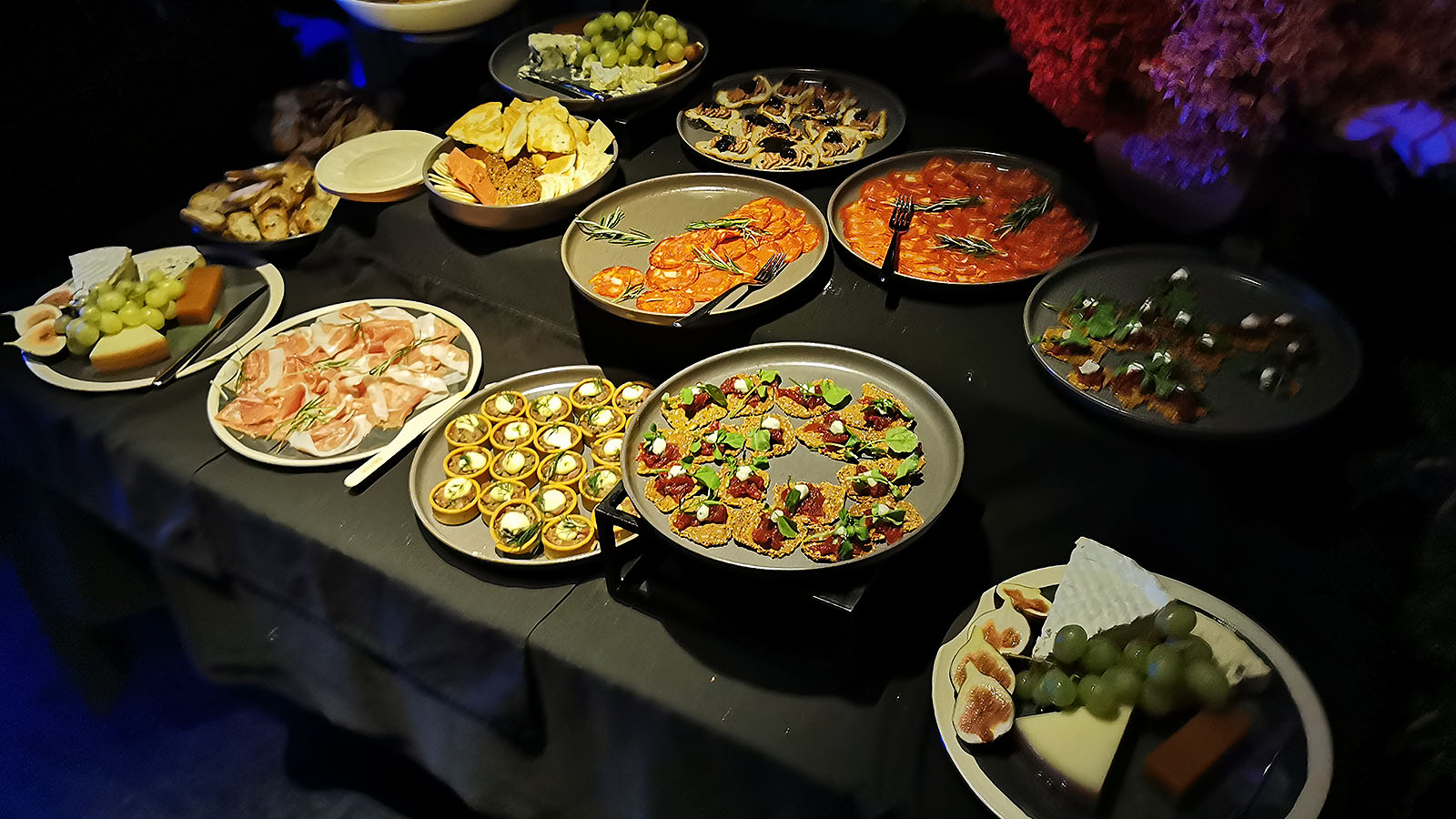 You can also dine upon much the same menu at the hotel's rooftop bar. It's open every night, with great views of the city. Visiting for a New Year's Eve function finds the usual mains swapped for more bite-sized items, where it was great to try a little of everything.
Other venues – including The Champagne Bar – are unfortunately closed during this visit. With an affinity for bubbles, I certainly look forward to stopping by for a flute when it's back in action.
Facilities at QT Melbourne
For fitness fiends, QT Melbourne features an on-site gym. It's an amenity I'd normally appreciate but gave it a pass being New Year.
This turns out well, as I discover there are free on-demand movies available in the room. With plenty of new release titles at my fingertips, I can't help but be drawn in by an old Melbourne favourite: The Castle.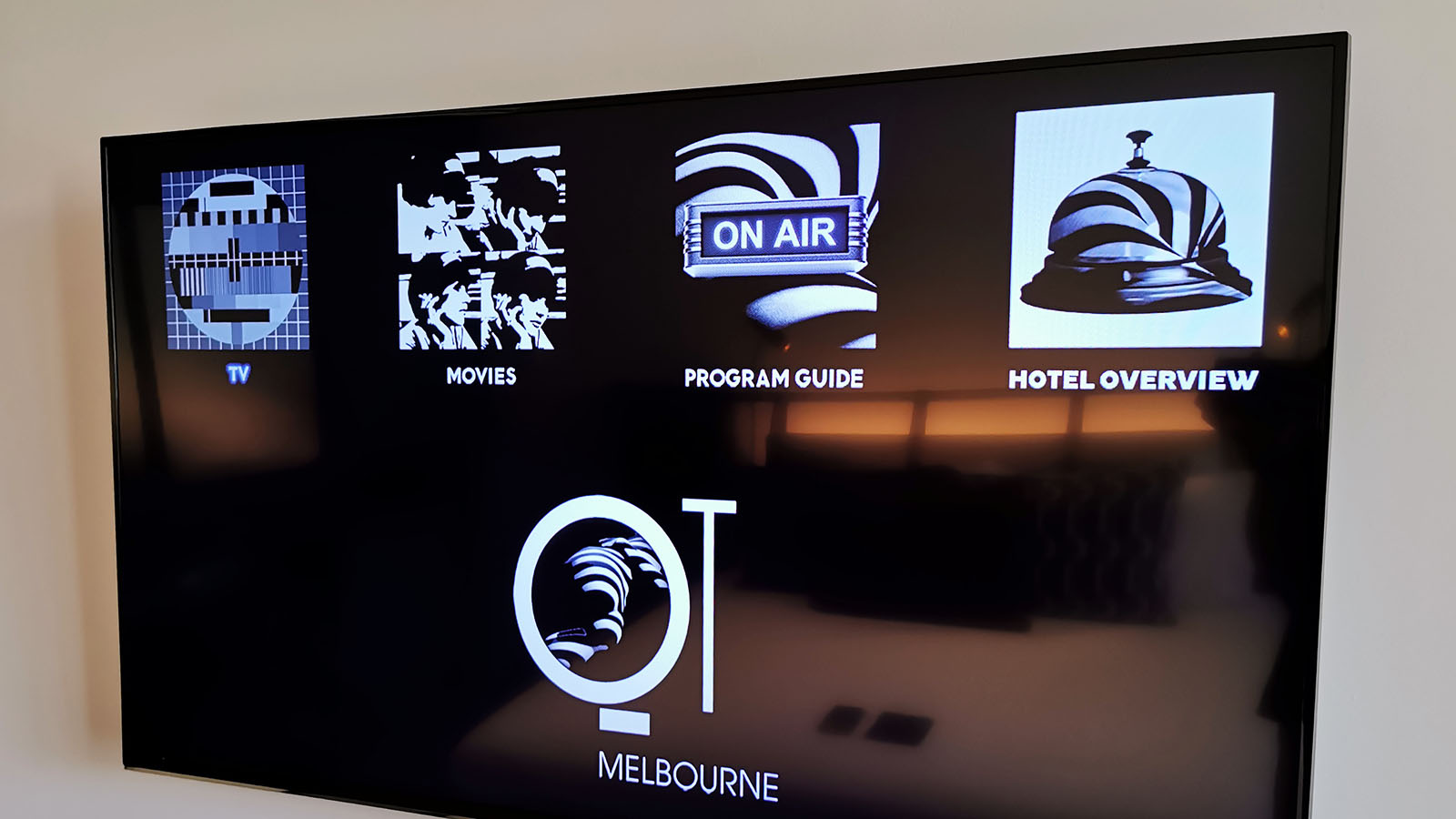 If you'd rather stream through your own device, Wi-Fi speeds are zippy. During this stay, both uploads and downloads exceed 92Mbps. It's rare that a hotel guest would need more speed than that!
So what's missing? An on-site pool, which many travellers expect of a hotel badged as five-star. With a scorching 37.1°C day in the middle of this visit, a dip would have been great!
Booking the QT Melbourne hotel with points
QT Melbourne participates in Priority Guest Rewards (PGR), alongside brands like Rydges and Atura.
When booking direct, PGR members earn points that can unlock free overnight stays. The number of points you'll pocket depends on your elite status. Here's how that shakes out:
| | | | |
| --- | --- | --- | --- |
| Priority Guest Rewards | Points earned per paid night | Points to redeem overnight stay | Paid nights to earn one free night |
| PGR Gold (base member) | 10 points | 300 points | Stay 30 nights, get one free |
| PGR Platinum | 15 points | 300 points | Stay 20 nights, get one free |
| PGR Black | 20 points | 300 points | Stay 15 nights, get one free |
In a nutshell, the more often you stay with PGR hotels, the more points you'll earn – and the quicker you can redeem them.
It's worth noting that while QT hotels cost 300 points per night, Rydges hotels only cost 150 points per night. This means for every one complimentary night you could enjoy in a QT, you could instead stay for two nights at a Rydges. Which suits best will vary from one traveller to the next, of course!
Booking QT Melbourne through other websites
If you're not fussed about earning points with PGR, you'll also find QT Melbourne listed on Qantas Hotels. That's your ticket to earning three Qantas Points per $1 spent instead – or even more for Qantas Business Rewards members.
While you can choose to spend Qantas Points on your QT Melbourne booking, the value isn't great.
On a $599 reservation we quoted, the cost to pay in points was a hefty 98,666 Qantas Points. That's barely 0.6 cents of value per point spent – considerably lower than the value we place on each Qantas Point, being 1.80 cents. The takeaway? Qantas Hotels is great for earning points, but don't spend them here.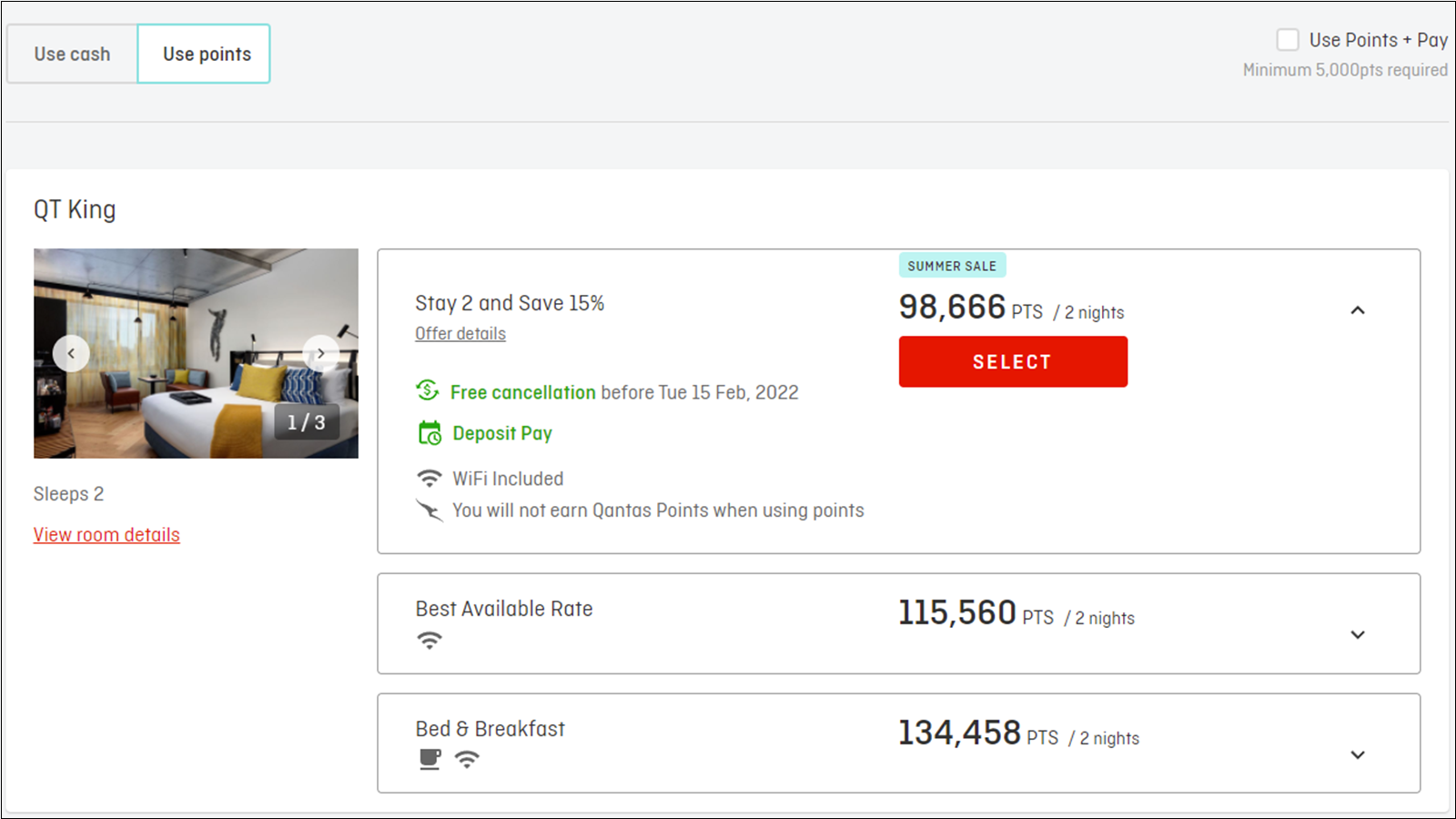 Stays at QT Melbourne can also be booked through American Express Travel. This can be a great way to spend Travel Credits from cards like Amex Explorer, Amex Platinum or Amex Platinum Edge.
In my case, I was able to double-dip. Using a Travel Credit towards the cost, I charged the balance to my card – which then qualified for $100 in further cashback through a well-timed Amex Offer. It certainly pays to keep an eye on the 'Offers' tab in your Amex app!
Summing up
QT Melbourne finds itself in a great location for most leisure travellers. Its CBD position will also be ideal for many business visitors – particularly those looking for something beyond a typical 'business hotel'.
On the one hand, it's certainly nice to find a hotel doing things differently than the norm.
On the other, execution is critical when tweaking with the basics that most travellers simply expect. Using the bathroom as intended shouldn't trigger alarms – and checking-in shouldn't require three visits to reception.
Whether I'd stay again at QT Melbourne would hinge heavily on price. Before Amex credits and discounts kicked in, my nightly room rate was a hefty $721.80 for a standard room – and still about half that after New Year's. For that price, you expect a smooth stay from arrival to departure.
Having said that, I appreciated the efforts of the staff who were able to work, when so many others were isolating. Even with open borders, the travel and hospitality industries are still doing it tough – cutting them some slack here is only fair.
Photography by Chris Chamberlin, who travelled and stayed at his own expense.
QT Hotel Melbourne
was last modified:
June 20th, 2023
by