Priority Guest Rewards (PGR) is a small loyalty program tied to the mid-scale QT, Rydges and Atura hotel brands. It offers some useful perks even with entry-level membership, so it's definitely worth signing up if you're going to stay at any of those properties.
Here is a snapshot of the PGR program, including all the changes you need to know with the basics of earning and redeeming points and status tiers.
How do I join Priority Guest Rewards?
The quickest way to join PGR is to do it online. It's easy and free to join the program.
Go to the 'Become a member' page on the PGR website.
Fill in your personal details, and make sure to agree to the two T&C boxes at the bottom.
Click 'Join Now'. Your membership details will be sent to your email.
What Priority Guest Reward brands are there?
Within Australia, PGR hotel brands are QT, Rydges and Atura Hotels, plus some 'Independent Collection' hotels such as The Victoria Hotel, Yarra Valley Lodge, and the Pensione Hotel Perth.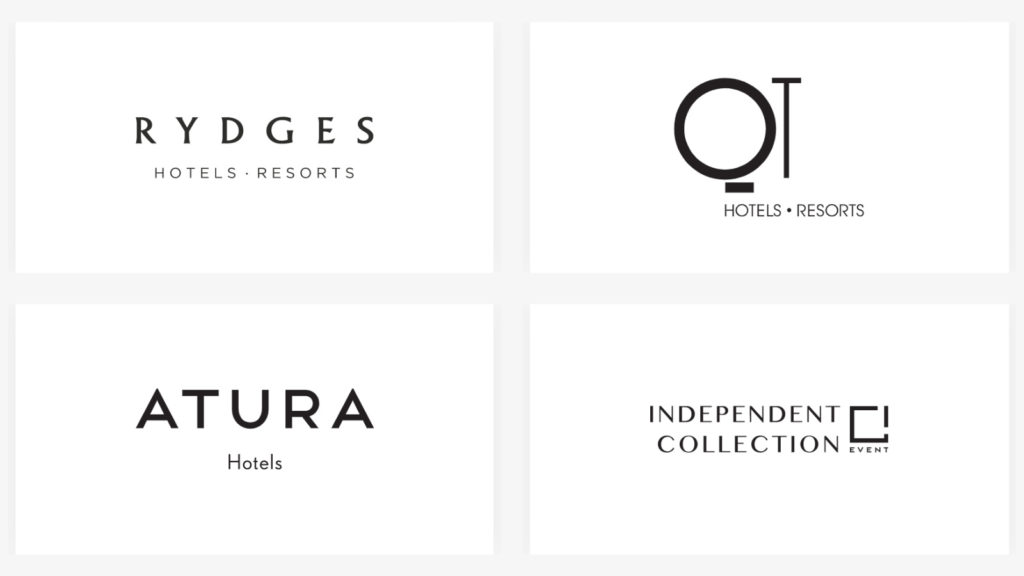 Worldwide, your PGR membership is also recognised at more than 550 properties within the Global Hotel Alliance, through the broader Discovery loyalty program.
What are the Priority Guest Reward status levels?
There are three status tiers, starting from the base-level Gold, then Platinum and Black.
PGR Gold
Requirement: just enrolment in the program
Earns 10 points per night
1pm late check-out
Room upgrade on availability [QT only when booking direct]
20% discount on dining and drinks
10% discount on best rates online
Complimentary welcome drink
QT only: 9am check-in and 'On the QT Secret Treats'
Discovery: 10% discount on rates, free bottled water and newspaper
PGR Platinum
Requirement: Stay 5 times or 10 nights in a calendar year
In addition to Gold benefits, you get:
Earns 15 points per night
3pm late check-out
15% discount on best rates online
QT only: 9am check-in and 'On the QT Secret Treats'
Discovery: Complimentary local experiences (after meeting certain criteria), 3pm late check-out, single room upgrade, 48 hrs guaranteed availability
PGR Black
Requirement: Stay 10 times or 30 nights in a calendar year
In addition to Gold and Platinum benefits, you get:
Earn 20 points per night
50% discount on dining and drinks
6pm late checkout
Discovery: 6pm late check-out, 9am early check-in, double room upgrade, 24 hrs guaranteed availability
Ad – Scroll down to continue reading.Minimum spend, terms & conditions apply.
How do I earn PGR points?
Staying at participating QT, Rydges and Atura properties is the main way to earn PGR points. As a baseline, you need 150 points to redeem for a reward night. Based on the status tiers above:
Gold members earn 10 points per night stayed
Platinum members earn 15 points per night stayed
Black members earn 20 points per night stayed
Note that PGR points usually expire after 18 months of inactivity, so make sure you get some regular stays in. Furthermore, points also have an expiry of 36 months after being earned, so you've got three years to use them.
These PGR points are earned when booking through Rydges, Atura, QT Hotels and the Priority Guest Rewards websites, or when calling the hotel reservations team directly. Make sure your membership number is included in the booking.
How do I redeem PGR points?
There are six main ways to spend your PGR points:
Free Night Stay: from 150 points per night at most properties. It's 300 for QT Sydney, QT Bondi, QT Melbourne, QT Wellington and QT Auckland
Gift cards: from 80 points for a $50 Rydges gift card
Free meal at a restaurant: from 40 points for the main meal
Free bottle of wine: from 40 points
Free breakfast: from 30 points
Free drinks at the bar: from 20 points for two drinks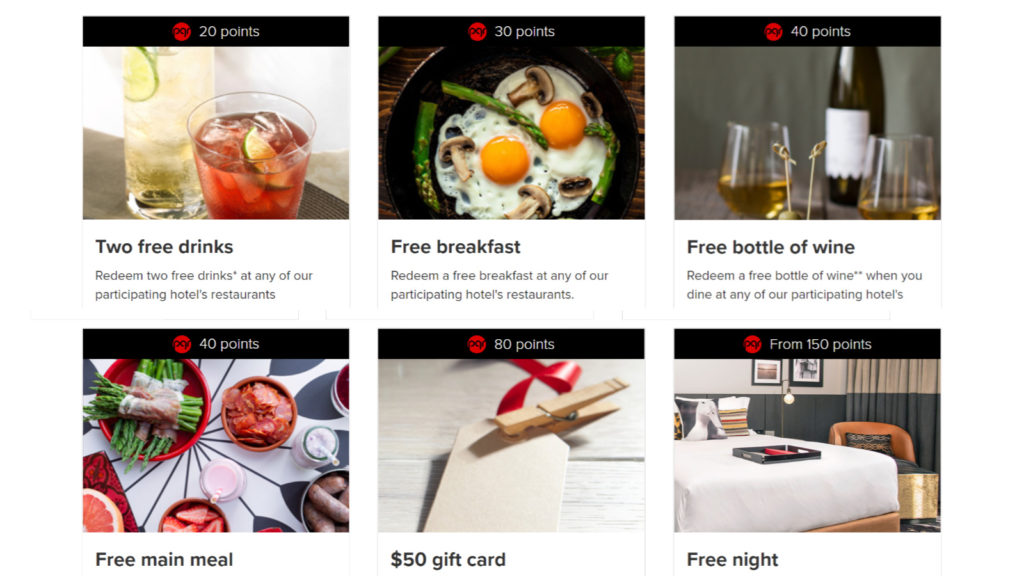 While the points are fairly easy to spend, we've noted a number of caveats with certain rewards that are worth highlighting.
Many hotels don't offer drinks, breakfast or bottle of wine rewards, including

QT Bondi, QT Gold Coast, Rydges Darwin Central, Rydges Gladstone, Pensione Hotel Perth & The Ultimo Hotel.

In addition, the free main meal is not offered by the properties above and also

QT Sydney, QT Melbourne, QT Wellington, QT Perth,

plus

QT Falls Creek.

The Free Room Night is not available at

QT Falls Creek

or

Rydges Horizons Snowy

during ski season (1 June to 30 Sept).
Reward night bookings are subject to availability and are also non-refundable, unlike most other hotel chain reward bookings (this is temporarily waived due to COVID-19).
What effect does COVID-19 have on Priority Guest Rewards?
PGR is helping members with various extensions during the COVID-19 period of restrictions and reduced travel. As of July 2021, these temporary perks are in effect:
Status tier renewal is on hold until 2022
All direct bookings, including reward nights, have flexible booking conditions
How do I contact Priority Guest Rewards?
Have a question? The easiest way to get in touch is via the web form. The rewards program doesn't have a direct phone number to call, though, for urgent stay enquiries, you could contact the hotel directly.
Summing up
Priority Guest Rewards is a rather niche program for guests who primarily stay at the mid-scale QT, Rydges or Atura properties around Australia. The 'earn and burn' model is fairly simple, with points being earned per stay and six easy reward options.
Infrequent guests might have enough points to get free breakfast or a few drinks at the bar, while busier road warriors might earn enough to enjoy a free night's stay at their favourite hotel.
New to the Priority Guest Rewards Program? Start here!
was last modified:
February 6th, 2023
by