Do you need to travel in First Class on a flight that's not even an hour long? No, of course not. But when you're flying with Hawaiian Airlines on the Boeing 717, should you fly First Class? In my view, you'd be silly not to.
On the one hand, Hawaiian's First Class tickets are surprisingly affordable from the get-go. But given that extras like checked bags and alcoholic drinks are chargeable in Economy, the pricing gap can become very narrow. In some cases, First Class can cost just US$24 more than Economy, once you've paid for all those extras.
Add to that, a First Class ticket gets you into the fast lanes at the airport, and into the lounge. When crediting flights to Velocity Frequent Flyer, you'll also earn four times as many Status Credits from each hop. Again, for barely more than you'd pay to sit down the back.
This revelation clearly called for somebody to jet off to Maui in First Class and see how the experience measures up. It's a hard life, that's for sure…
Check-in, lounge and boarding
From prior travels, I know that Honolulu Airport can be busy. But at the same time, I'm flying Hawaiian Airlines in Boeing 717 First Class, so at least I know there'll be a priority check-in line. Usually, this means I'd arrive at the airport a little closer to departure. But those memories of long queues linger – and I'm flying on a weekend too – so I decide to allow some extra time.
Well, I'm very glad I did! The queue even for First Class begins back near the security checkpoint. And for that matter, domestic and international travellers mingle in the same check-in lines. As do Hawaiian Airlines' elite frequent flyers and even those with a Premier Club lounge subscription.
In short, it takes about 25 minutes to check-in for my 49-minute flight. Plus another 10 minutes spent at security – where at least the First Class queue moves quickly. It seems flying on a weekend most definitely means 'arrive early'.
Funnily enough, it takes me only minutes to check-in for an international Economy Class flight here later the same week. But that's on a weekday, rather than a busy weekend. Again, allow plenty of time.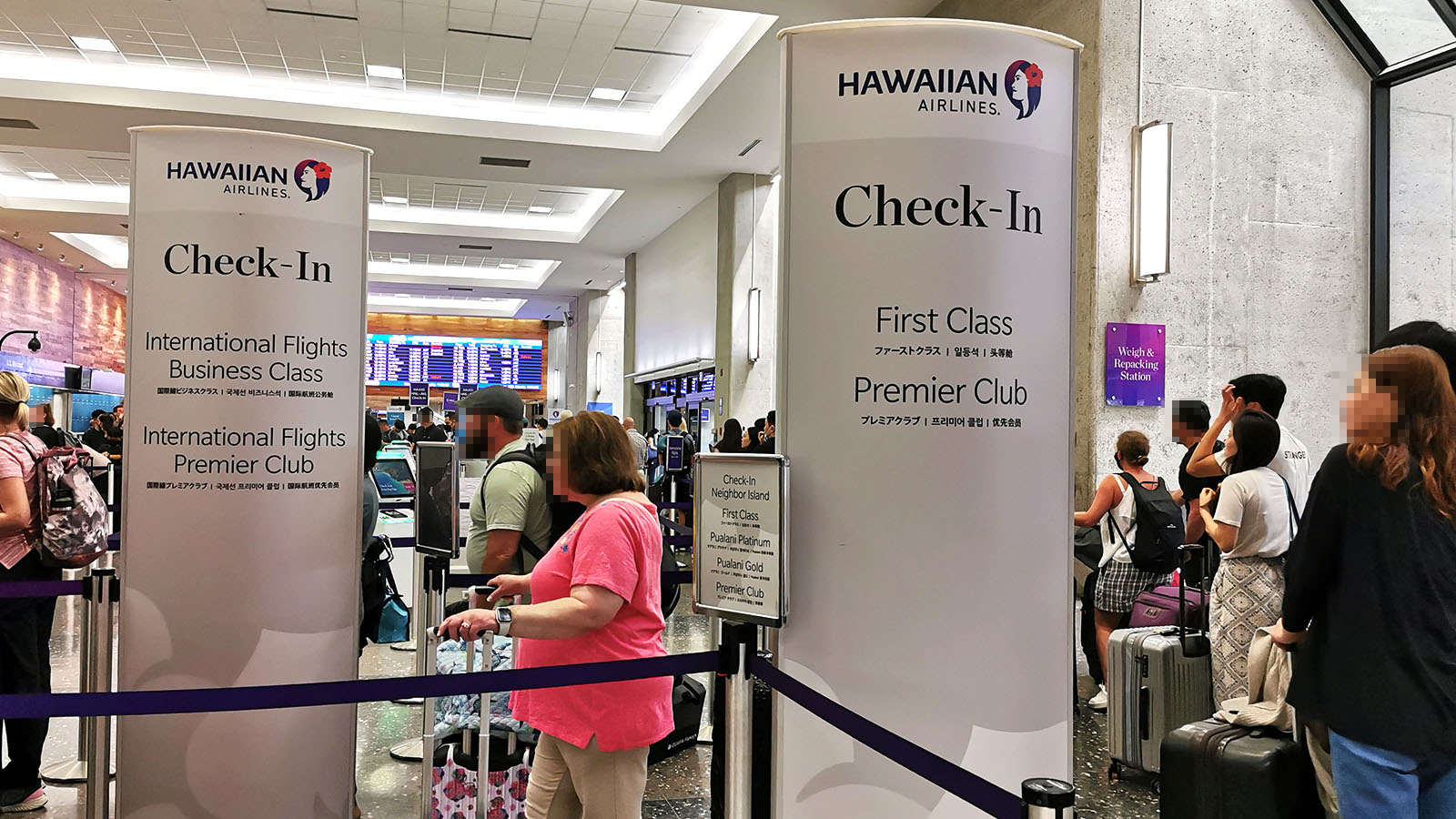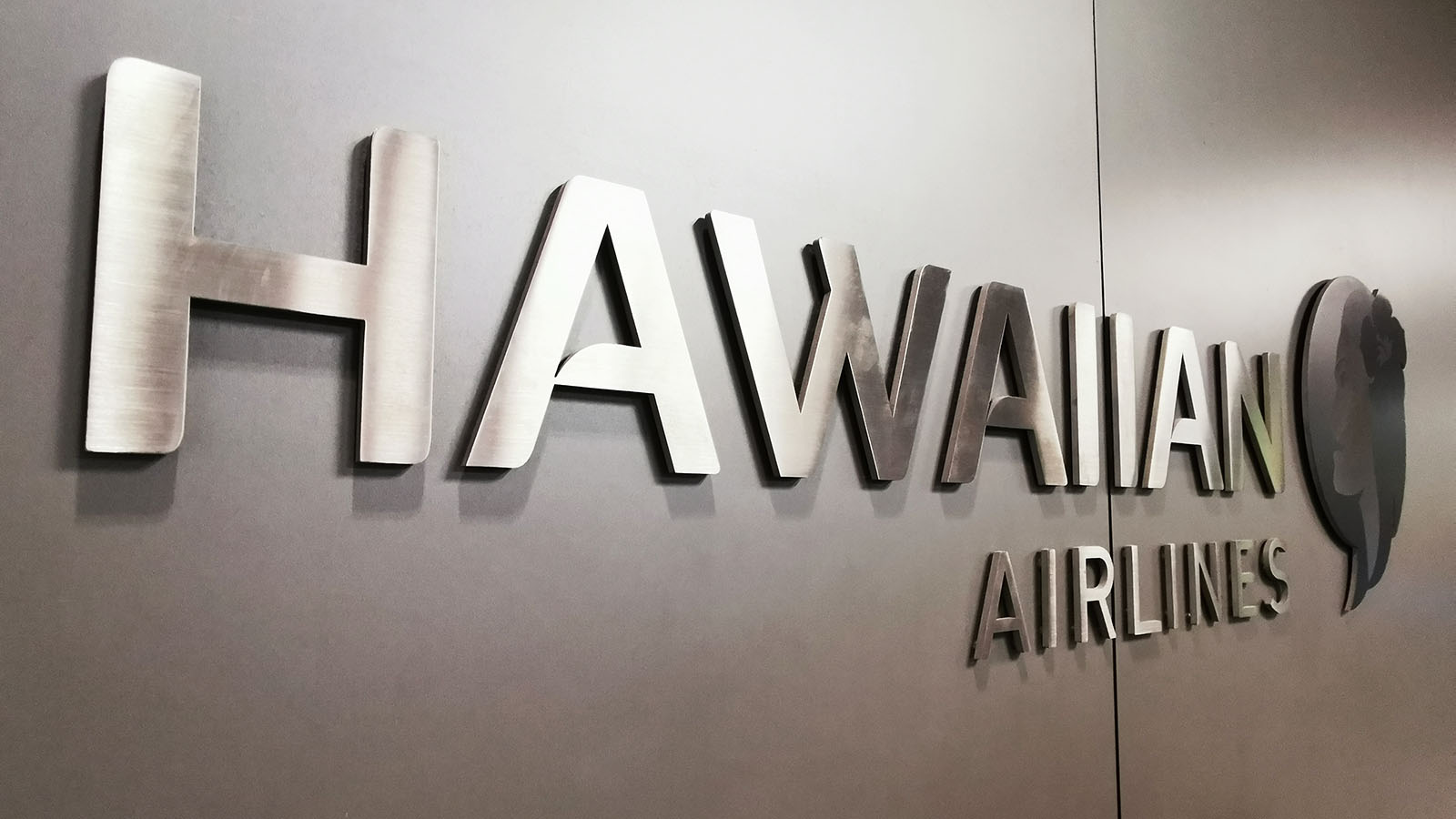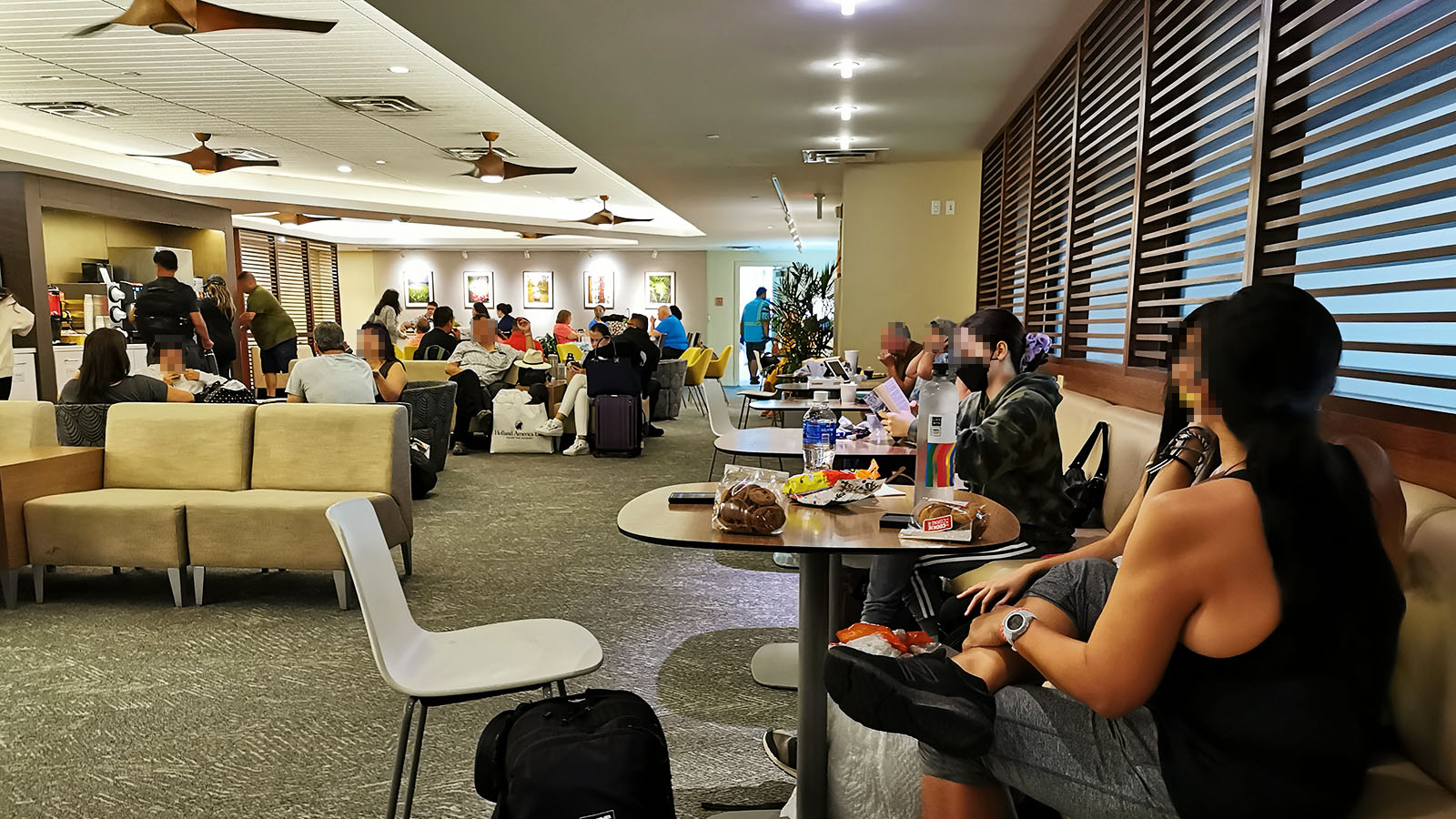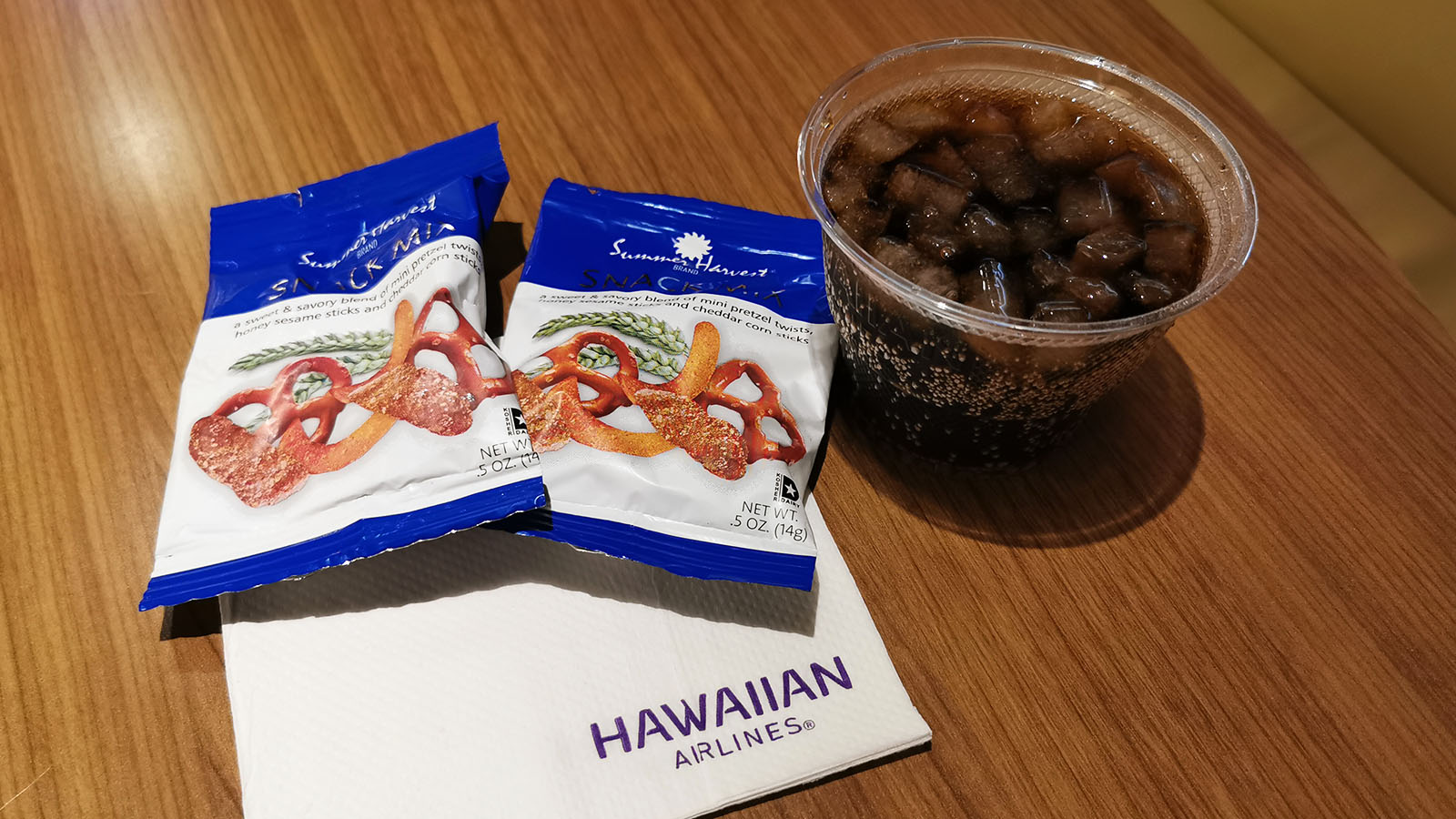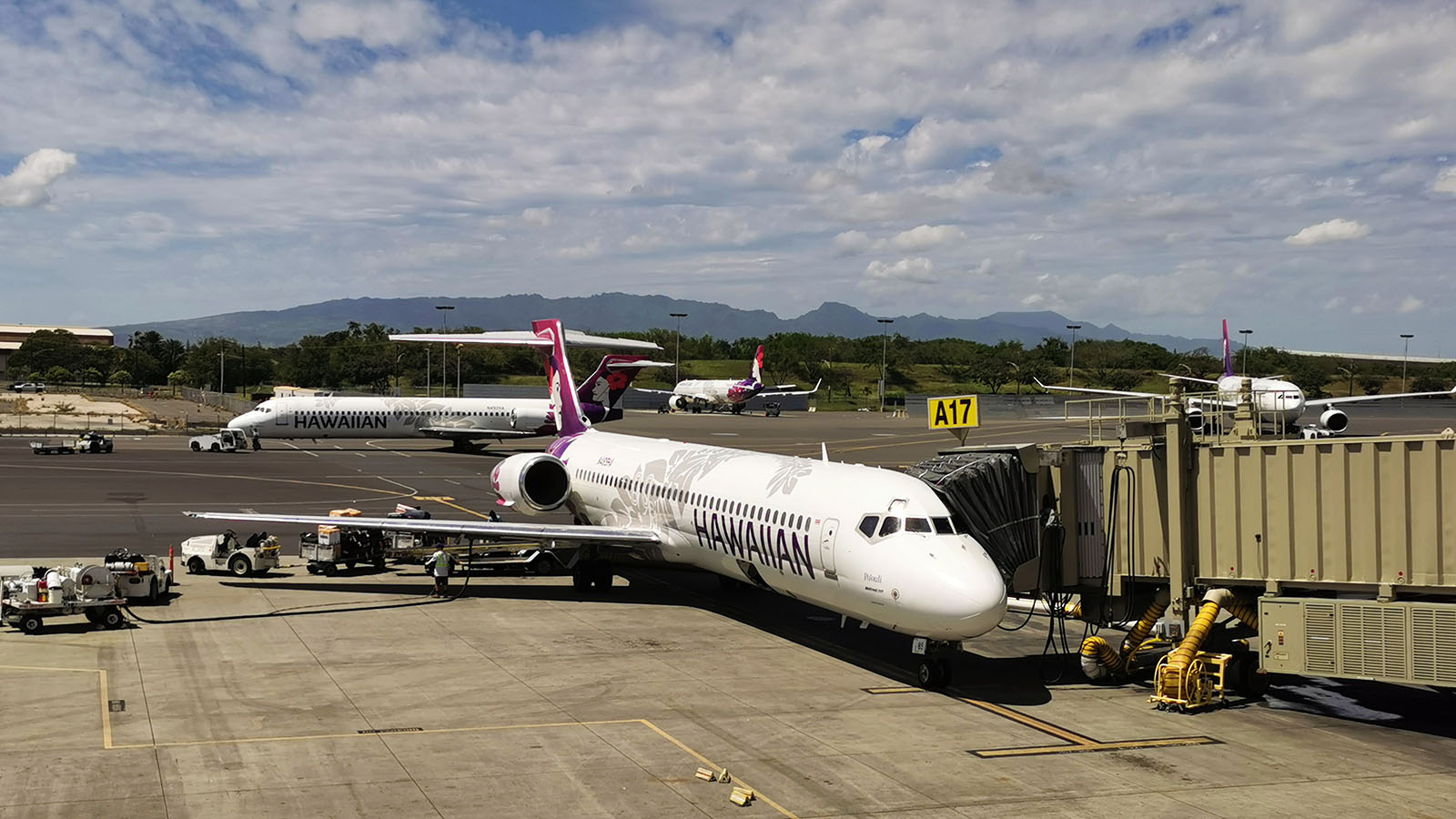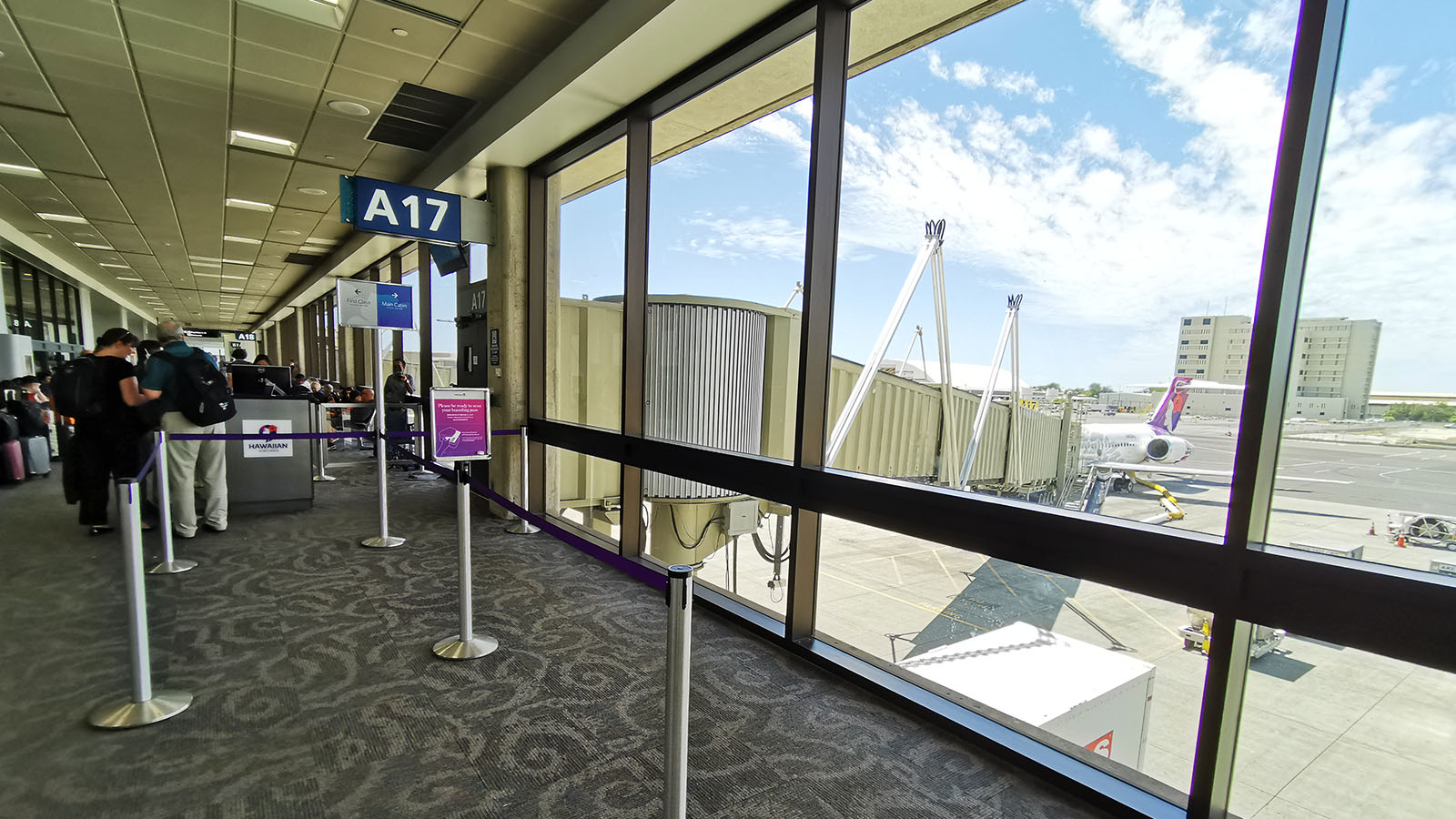 With a First Class ticket, I have access to Hawaiian Airlines' Premier Club here in Honolulu. I make a pit stop for a refreshment, but there isn't much in the way of food. Don't expect more than a few small packets of pretzels. But then again, the lounge is designed for those taking very quick regional flights – not those settling in hours ahead of time.
Before long, I make my way to the gate. There's a dedicated queue for First Class, which zips me to the front.
Hawaiian Airlines Boeing 717 First Class seating
First Class is a cosy eight-seat cabin aboard Hawaiian Airlines' Boeing 717 jets. Now, when you hear the term 'First Class', you might be conjuring up thoughts of private suites, closing doors and caviar service.
That's often what you can expect in First Class on long, international flights. But in the United States, an aircraft's premium cabin is often called First Class on short domestic hops too. Yes, in Australia, we'd call this Business Class. But this is a US carrier, and a US domestic flight… plus, 'First Class to Maui' has a nice ring to it, don't you think?
Hawaiian Airlines' Boeing 717 First Class experience finds two rows of recliners in a 2-2 layout. At least, that's one aspect of First Class that's universal – there's no dreaded middle seat.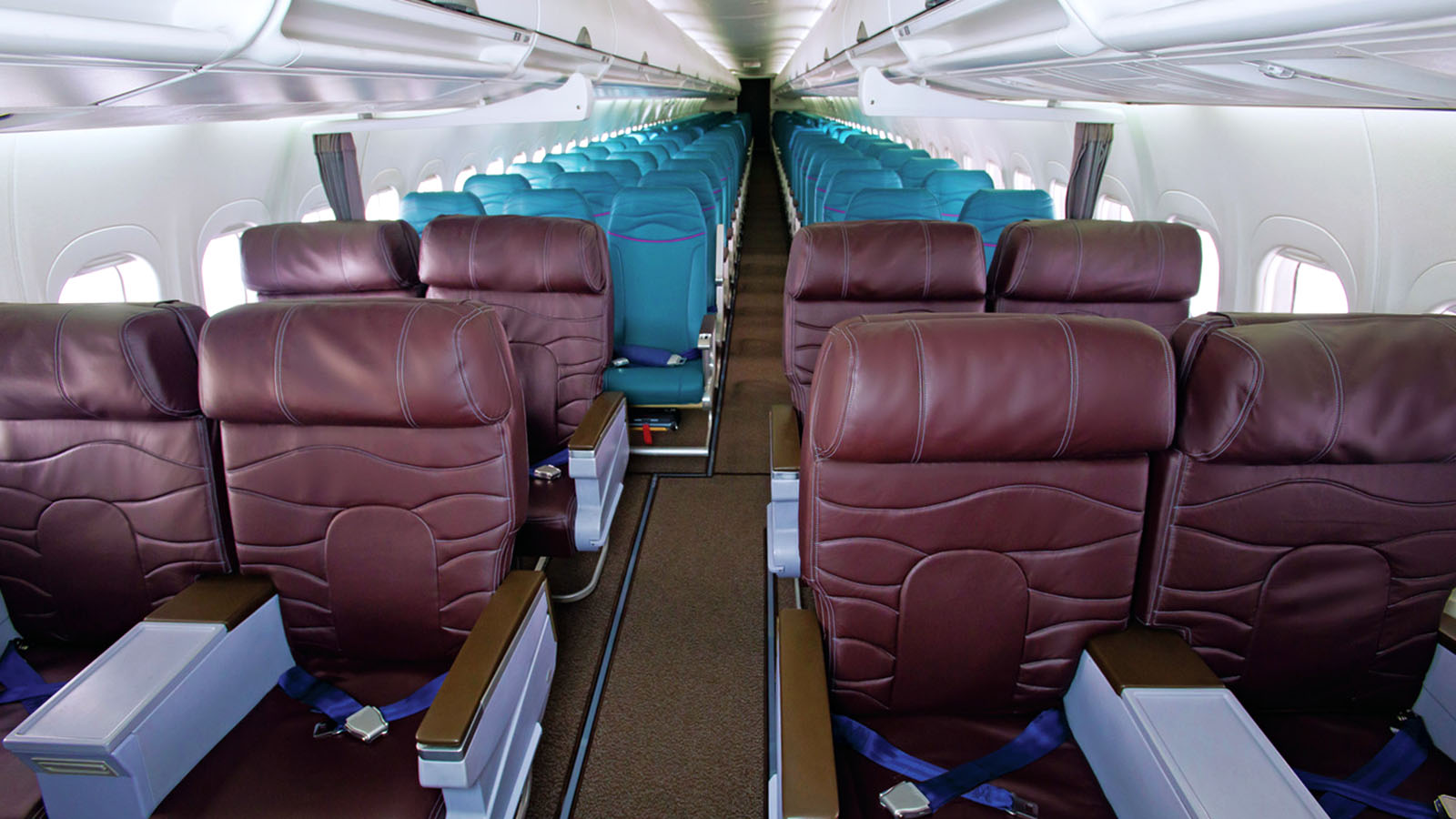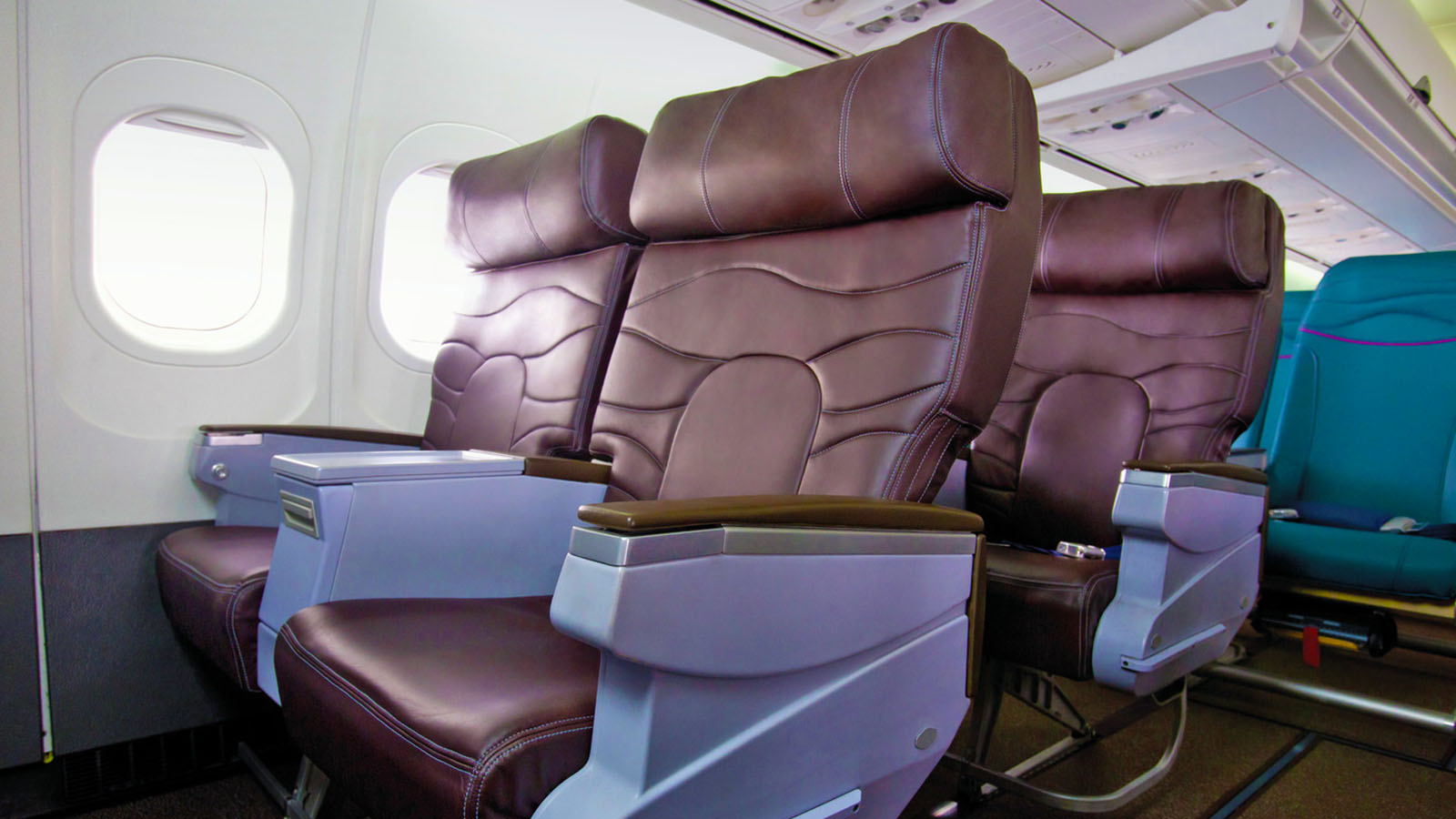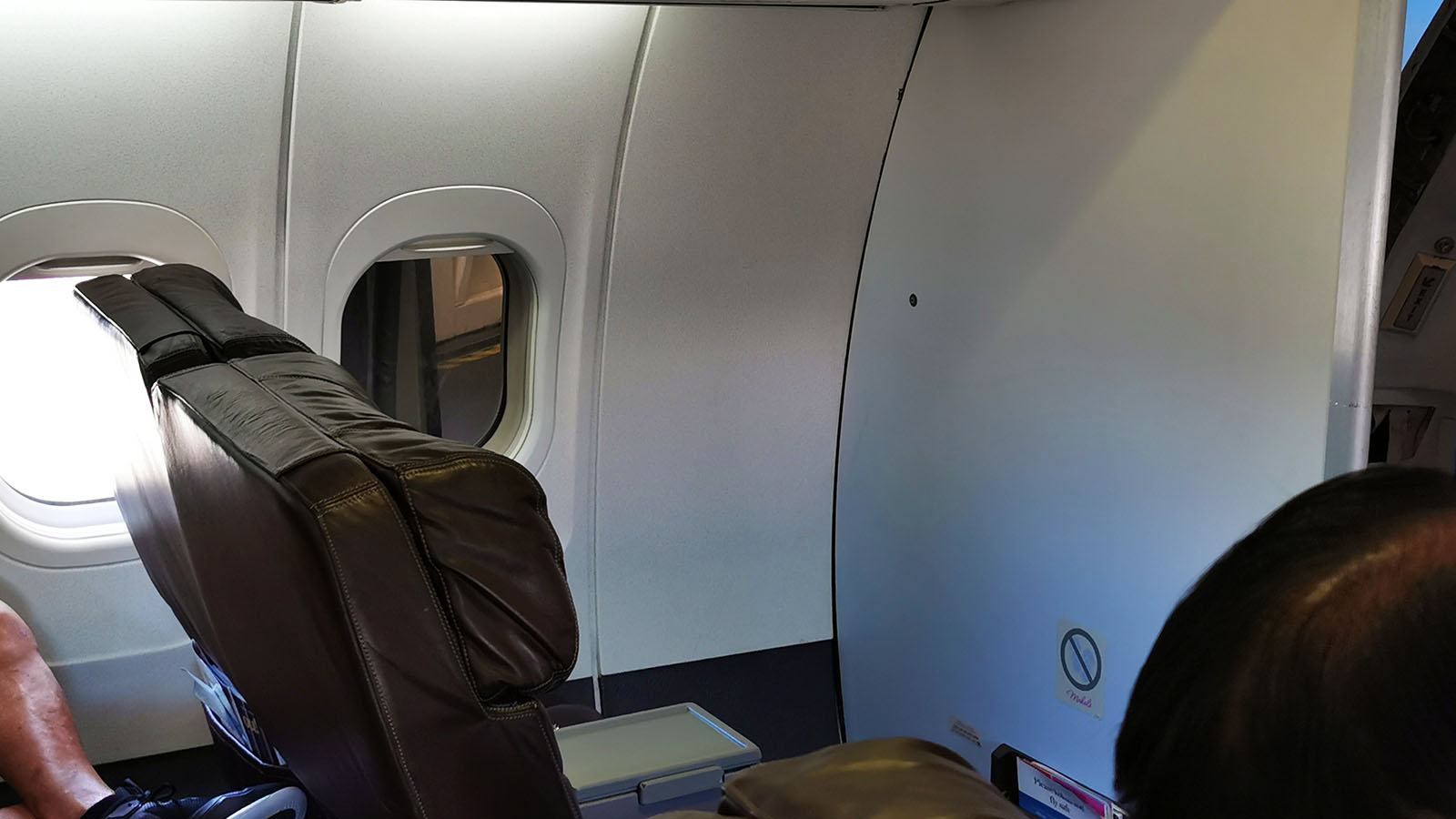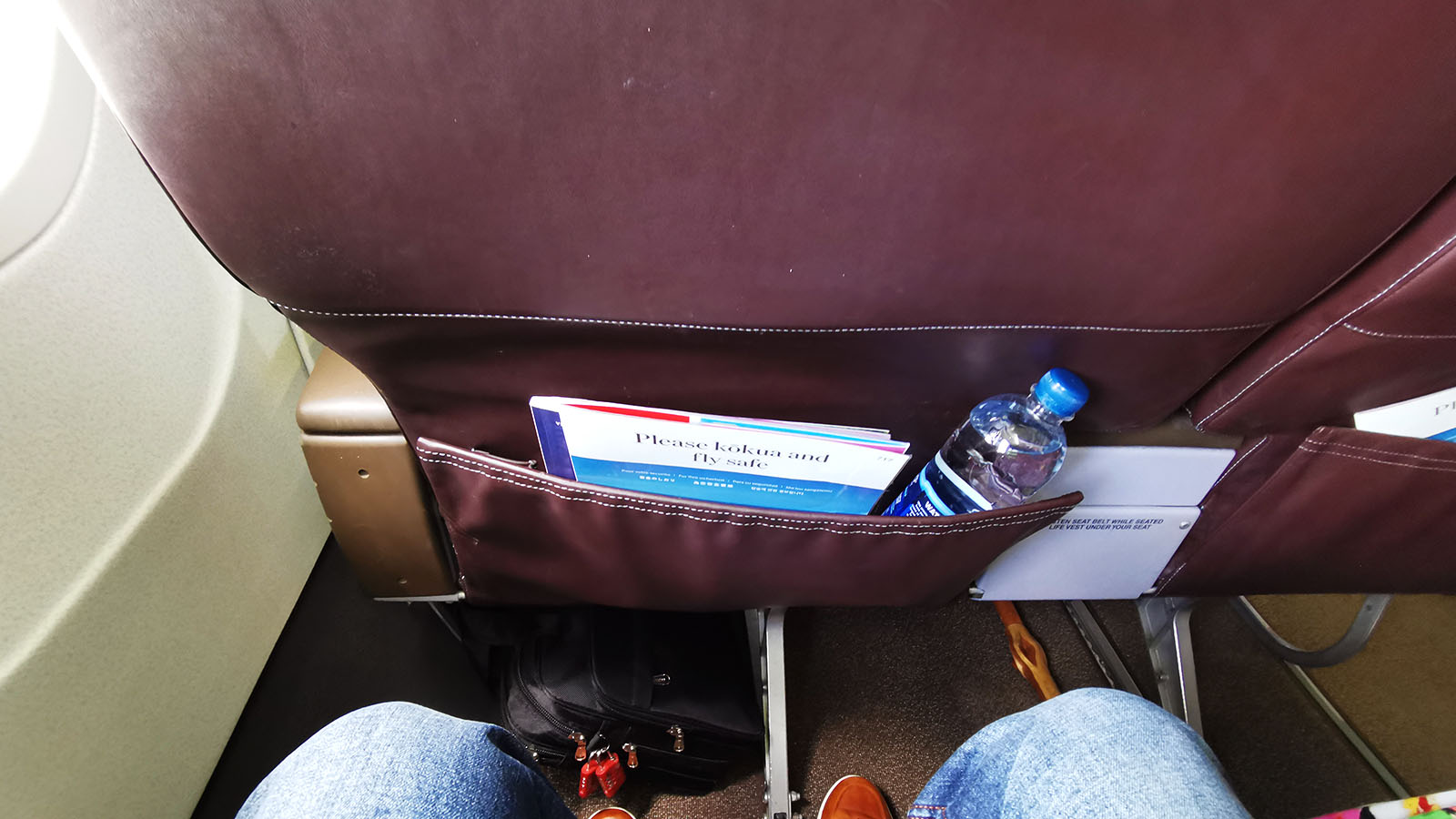 Chairs in pairs… it's a perfect approach for flights that serve more leisure passengers than business travellers. When jetting off on your Hawaiian holiday, it means being able to enjoy the experience with your companion. One gets a window seat, the other gets the aisle – everybody's happy.
As to the seat itself, it has a recline function, sure. But at just 49 minutes from gate to gate, I don't feel the need to even experiment with it – the seat is comfortable as it is. A centre cocktail table keeps drinks and snacks handy, and there's a tray table retrievable from within the armrest. It's perfect for a good five minutes of laptop work, before it's time to prepare for landing.
One noticeable absence though is AC and USB power. If you've been on the go all day and couldn't snag a seat by a power point in the lounge, a brief inflight top-up would be very handy.
Hawaiian Airlines Boeing 717 First Class food and beverage
As with the Premier Club, don't expect a meal in Hawaiian Airlines' Boeing 717 First Class. Naturally, these flights are too short for a proper bite anyway. But Hawaiian does make time for snacks. Oh, and cocktails, too.
After take-off, a flight attendant pops by with a basket of nibbles. There's a choice between Biscoff biscuits and pretzel packets – the same as found in the lounge. There's plenty to go around, so I enjoy one of each.
On the beverage front, the choices are much more exciting.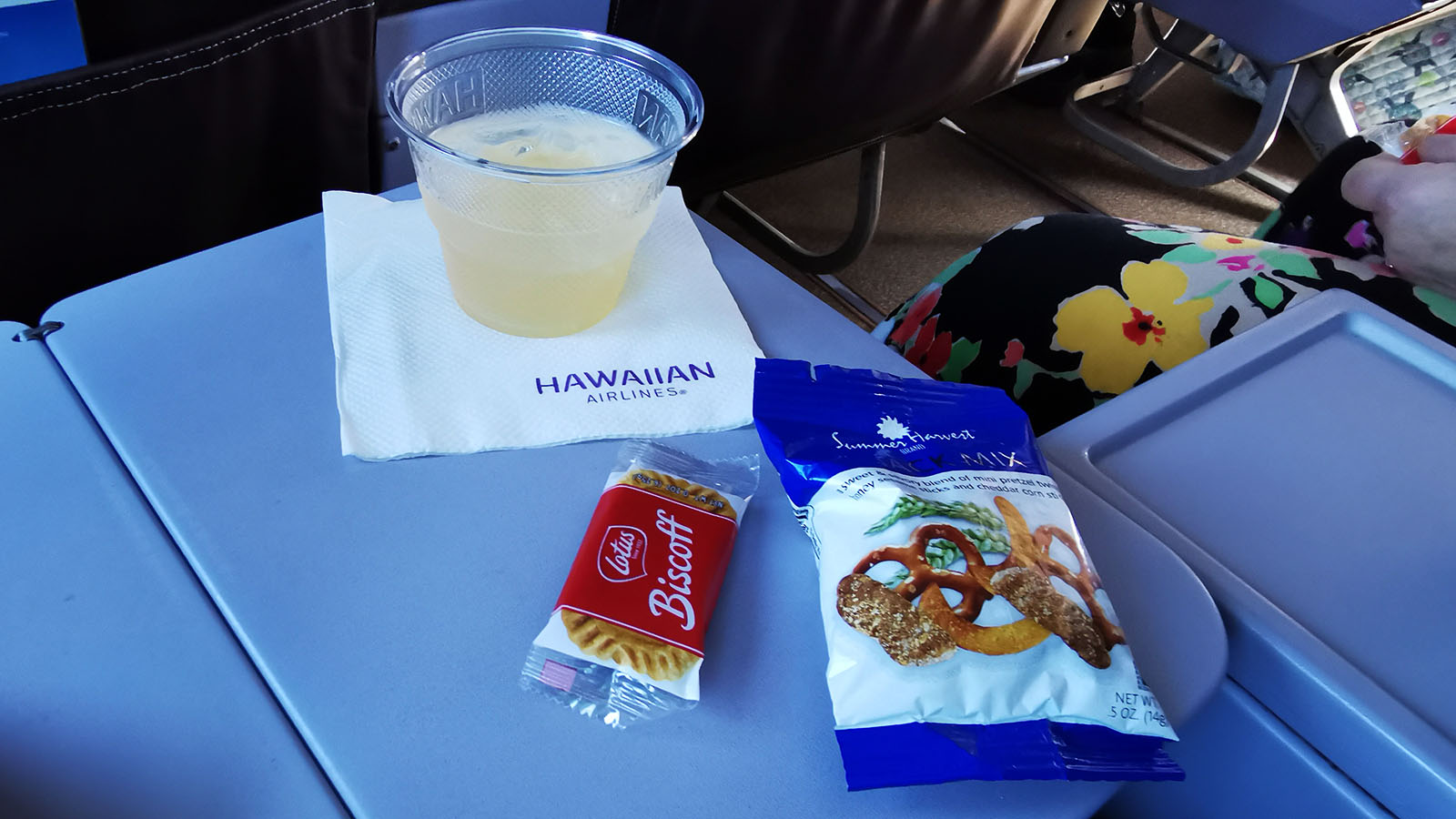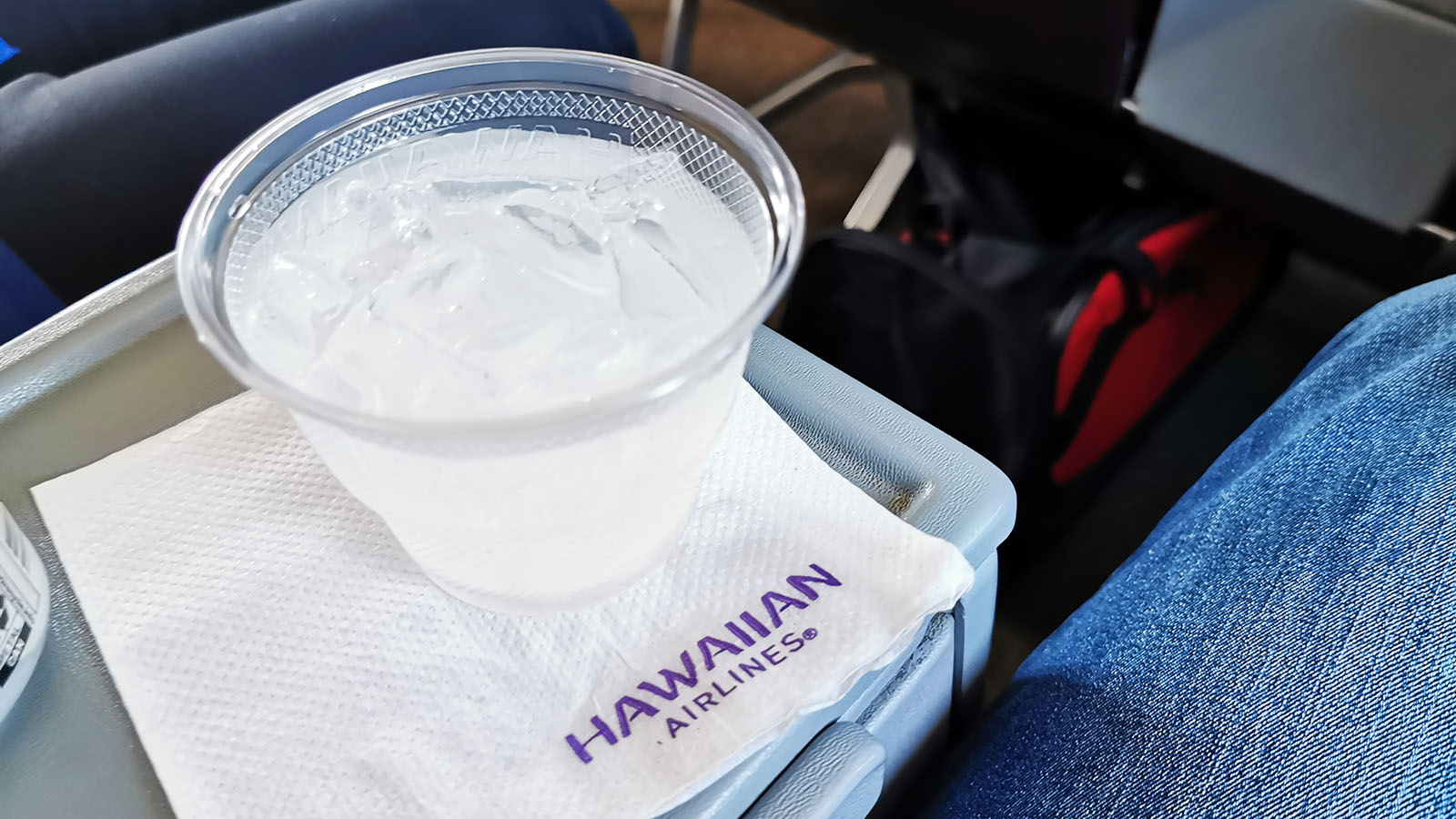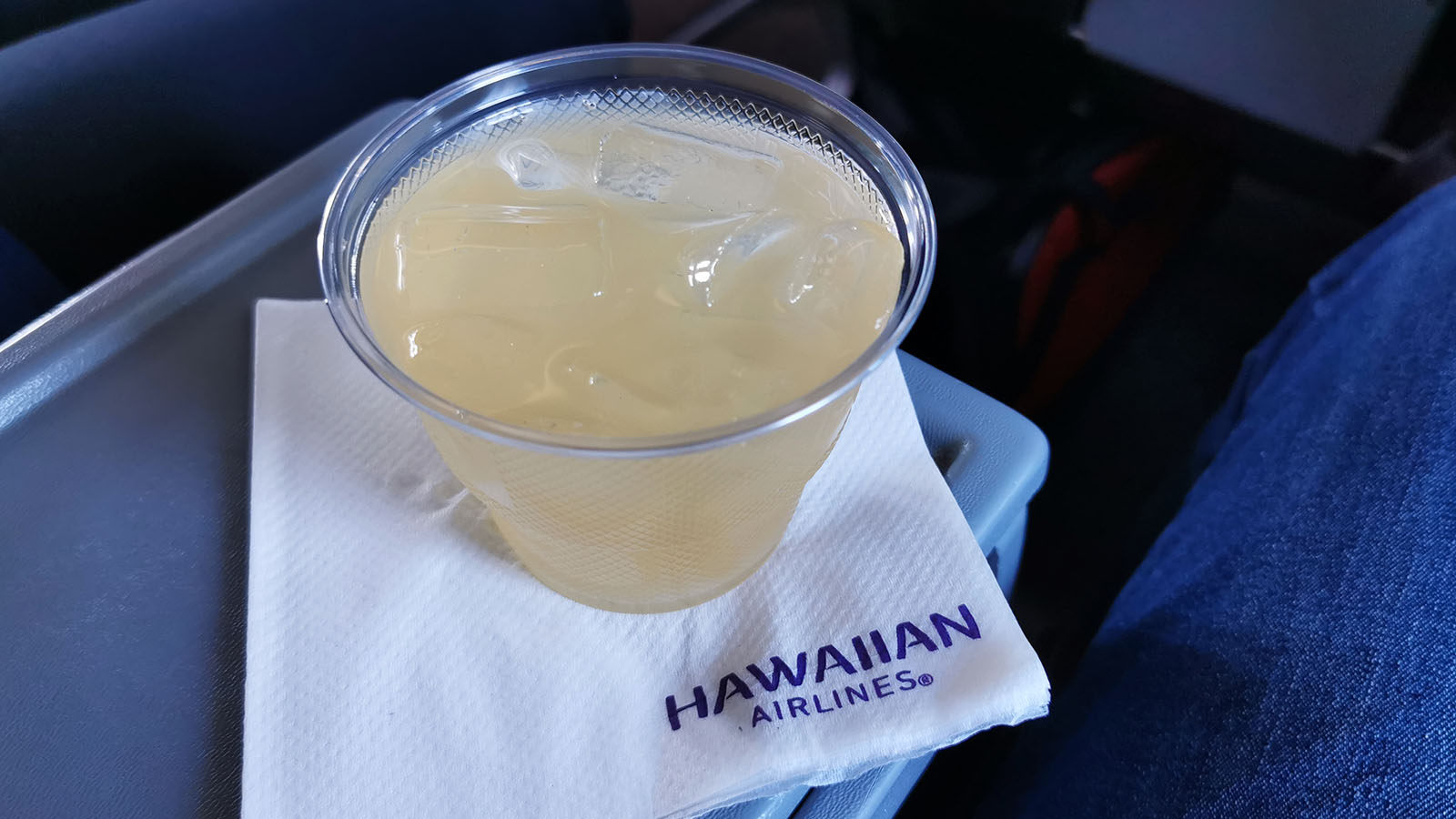 I've booked First Class both ways between Honolulu and Maui, which gives me the chance to try a few things. On the way over, it's hard to resist a (rum-based) mai tai. Returning to Honolulu, I start with a moloka'i mule. It's another rum-based cocktail, but a little more bitter than a mai tai with a stronger kick of ginger.
We're almost ready to land but the drinks are still flowing, so I take a chance to try the 'tropical landing' cocktail as well. This one's gin-centric (hello!), refreshingly mixed with violet, guava, coconut and citrus.
Hawaiian doesn't use glassware on these flights, but the recyclable plastic cup means I get to enjoy my last sip mere seconds before the wheels touch the runway.
Hawaiian Airlines Boeing 717 First Class service and entertainment
There isn't much in the way of entertainment on Hawaiian Airlines' Boeing 717s. There's a magazine in the seatback – and to be honest, on short hops like this, it's all you really need. Don't expect video screens, streaming entertainment or inflight Wi-Fi, though: all are absent.
But actually, this is Hawaii. Watching a screen would be a real waste when you could just look out the window. In fact, if there are only aisle seats left on a flight, I'd recommend booking a different departure to get the window. Particularly if this is your first time visiting Hawaii, you won't want to miss these vistas.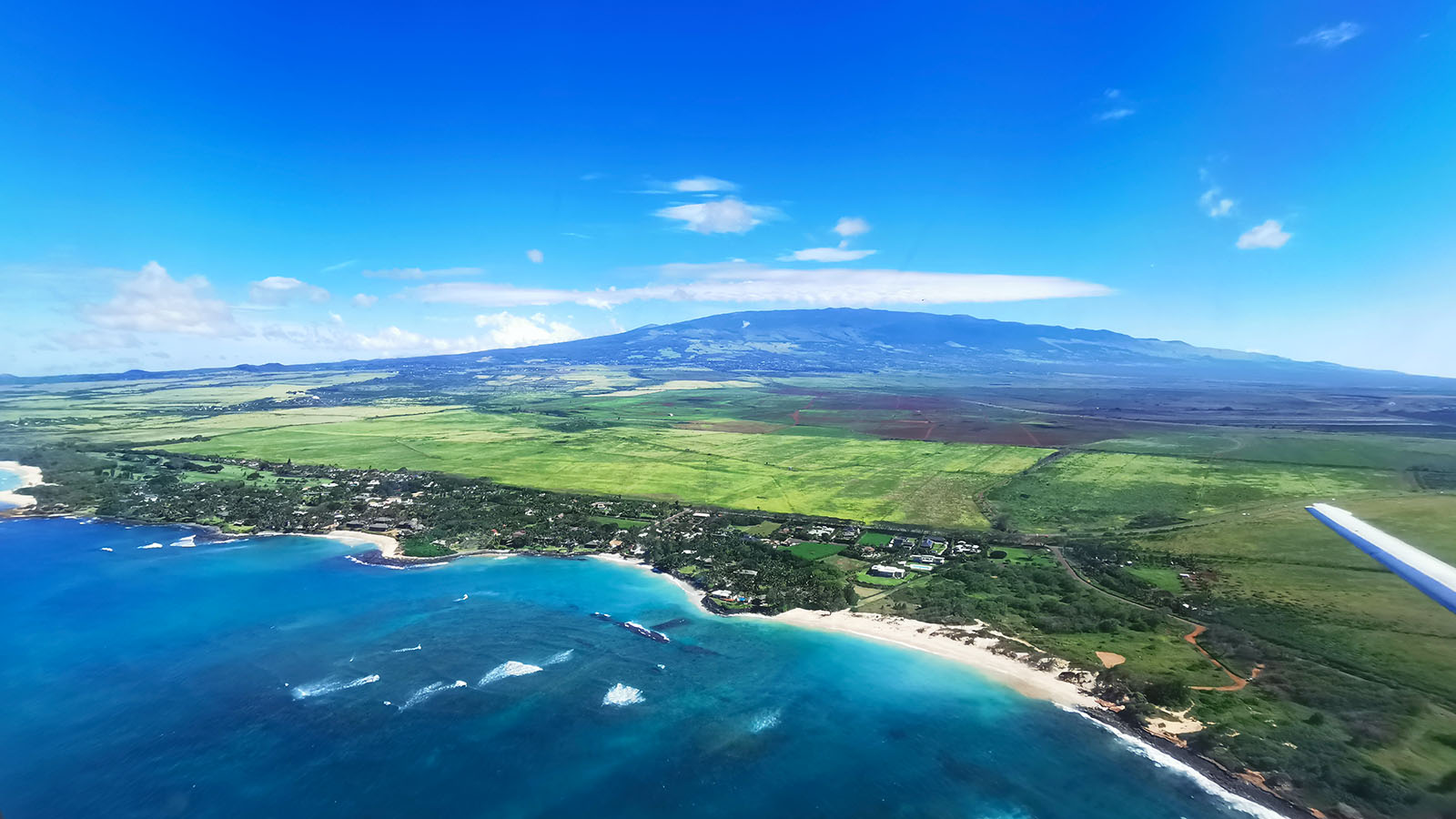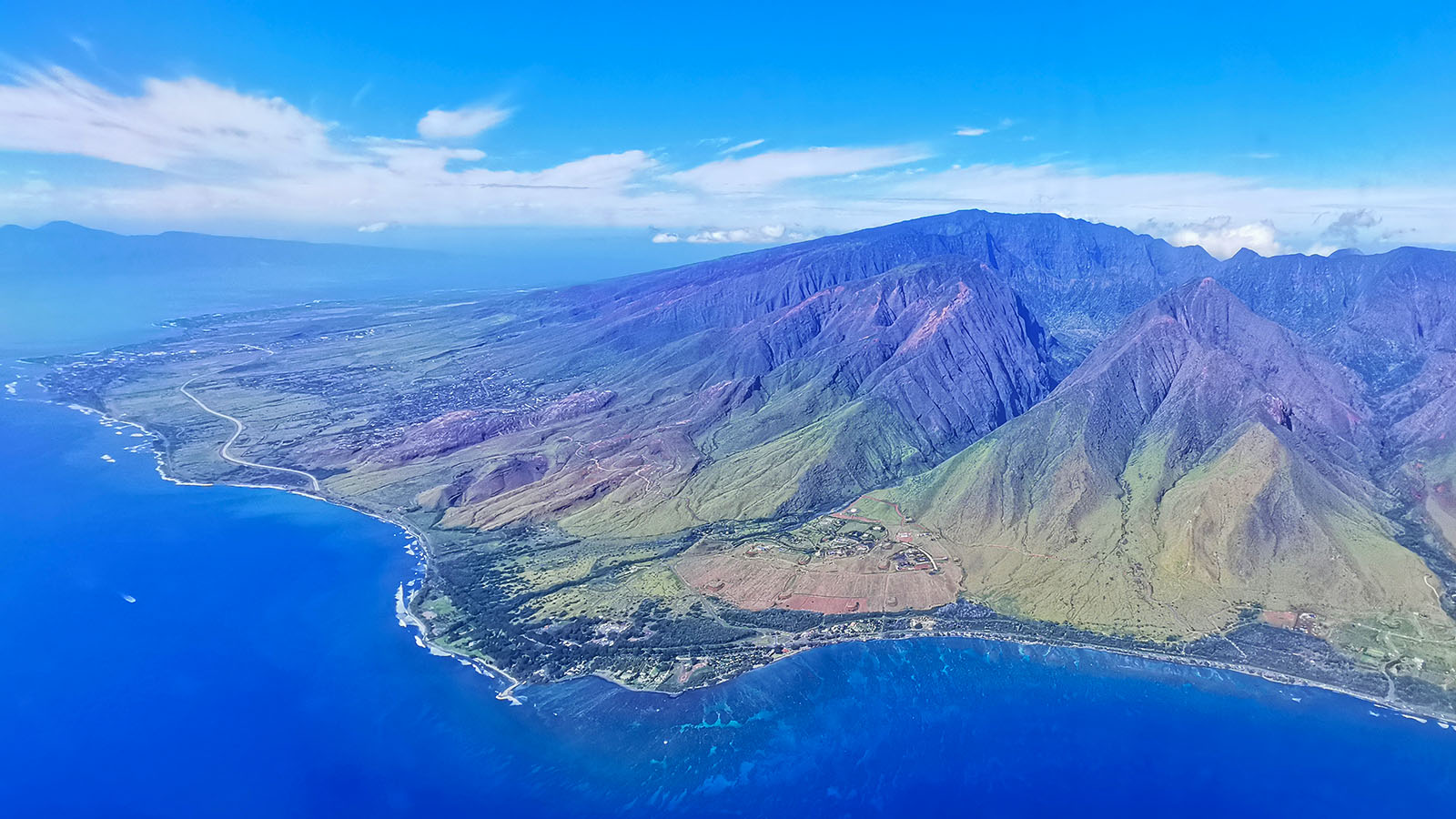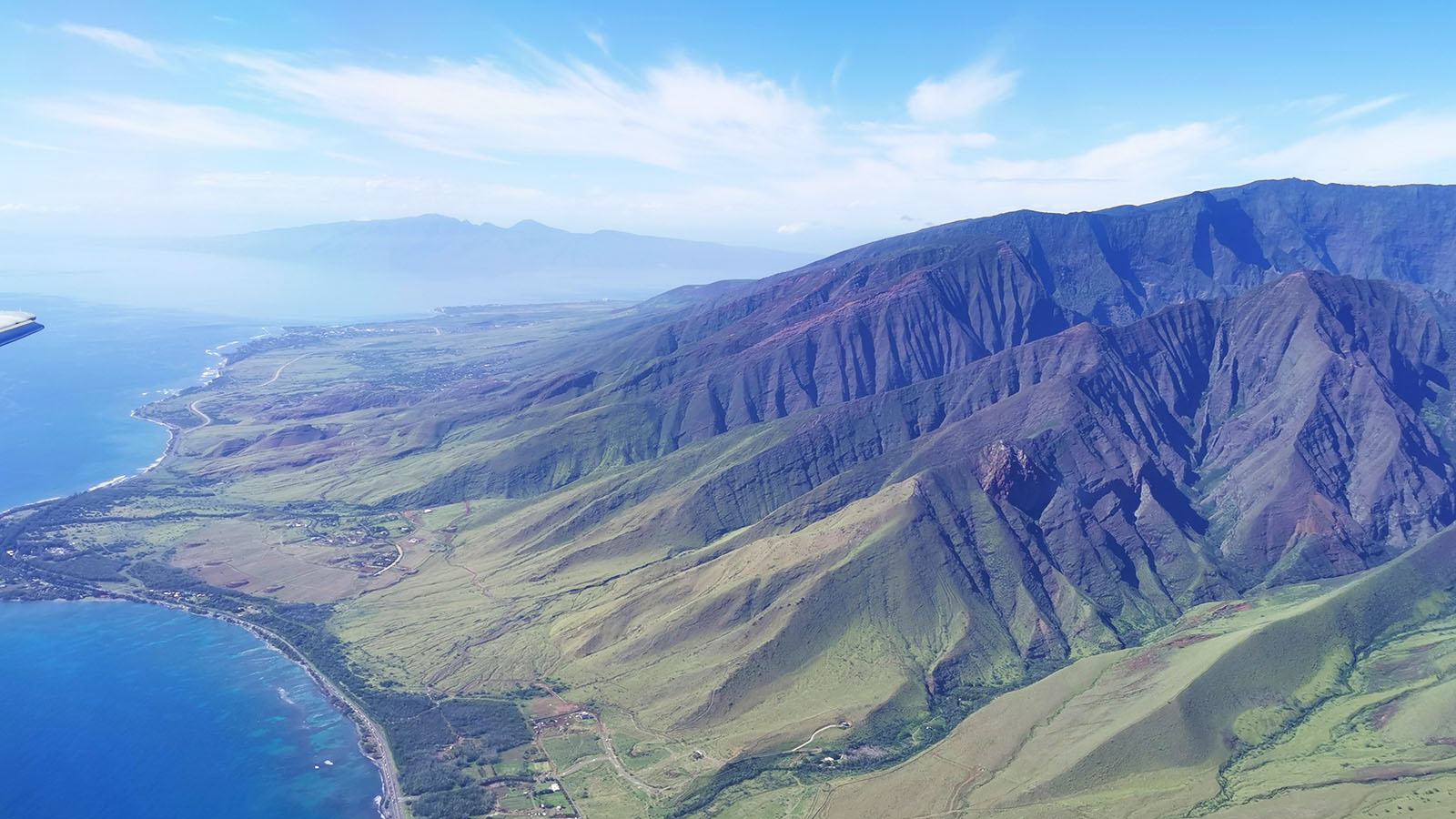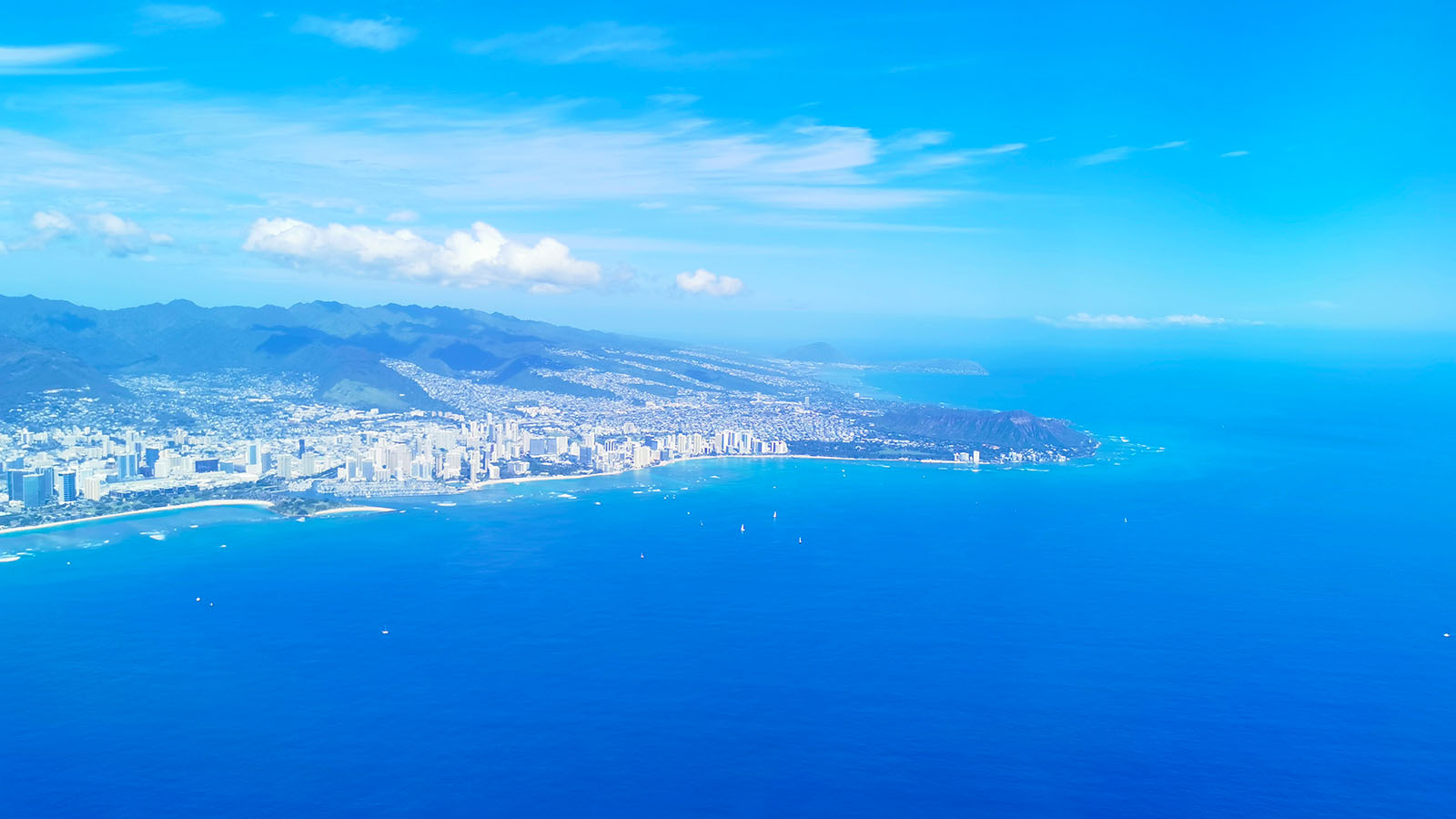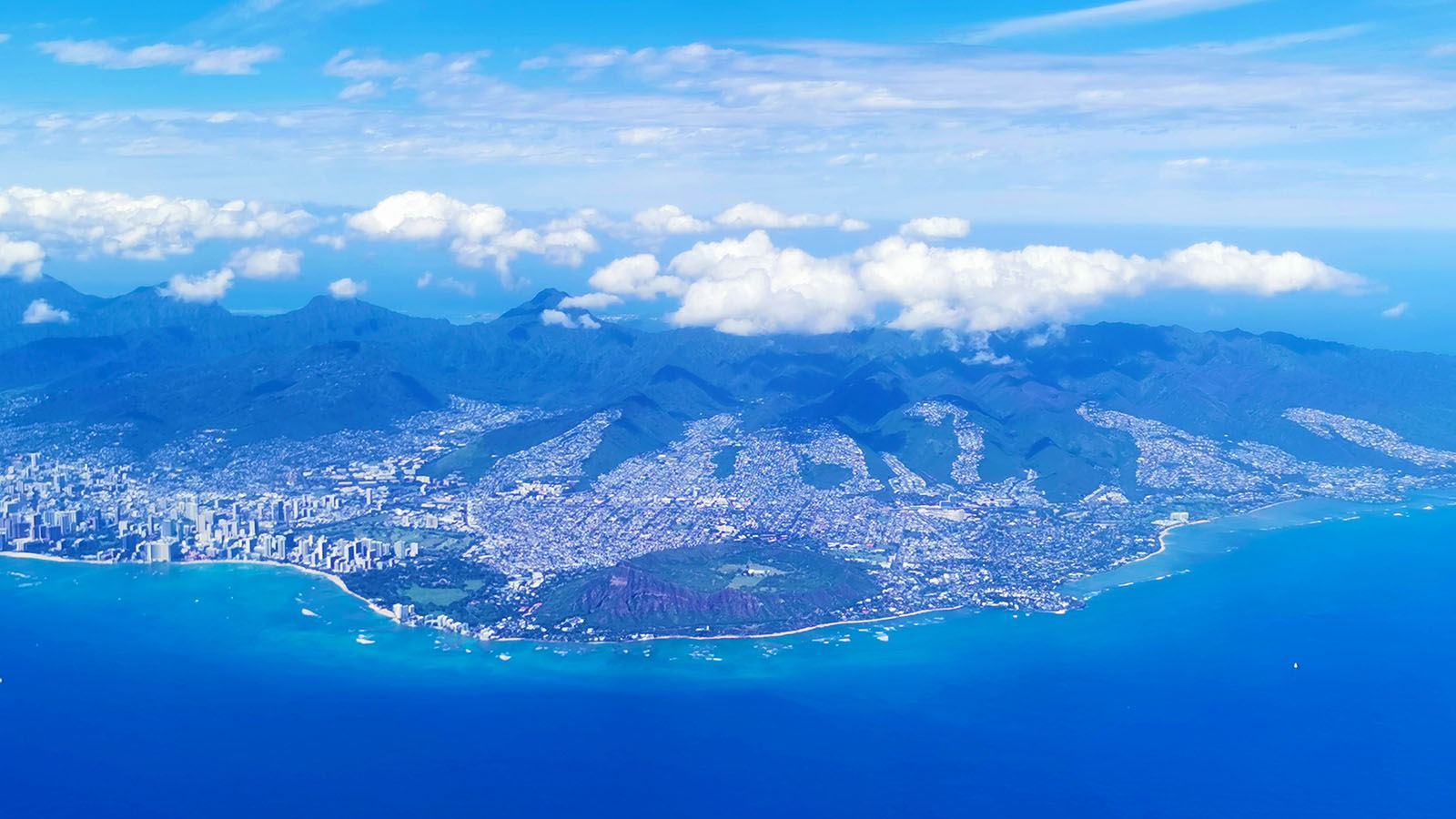 Service-wise, cabin crew are friendly on my return trip. There isn't a great deal of time where the seatbelt sign is off, which makes any sort of personalised interaction quite difficult. But the crew do a great job at swift service – making sure everybody is taken care of.
Summing up
This is a very quick journey, and it's fair to say, you don't need to fly First Class on a 49-minute flight. But compared to flying 'coach', First Class does have a few key advantages. In fact, once you consider the entire experience, I daresay it's better value than Economy.
Let's start with cost. In Economy, Hawaiian Airlines charges checked baggage fees on these inter-island flights. When booked as a standalone ticket, these fees can be up to US$60 for two checked bags. But in First Class, you get two checked bags for free. Want to enjoy a couple of cocktails in the sky? That'd be another US$16 in Economy, but no extra charge in First Class.
Already, that's US$76 in extra charges – just for bags and drinks. But when you book flights ahead of time, First Class can sell for just US$100 more than Economy.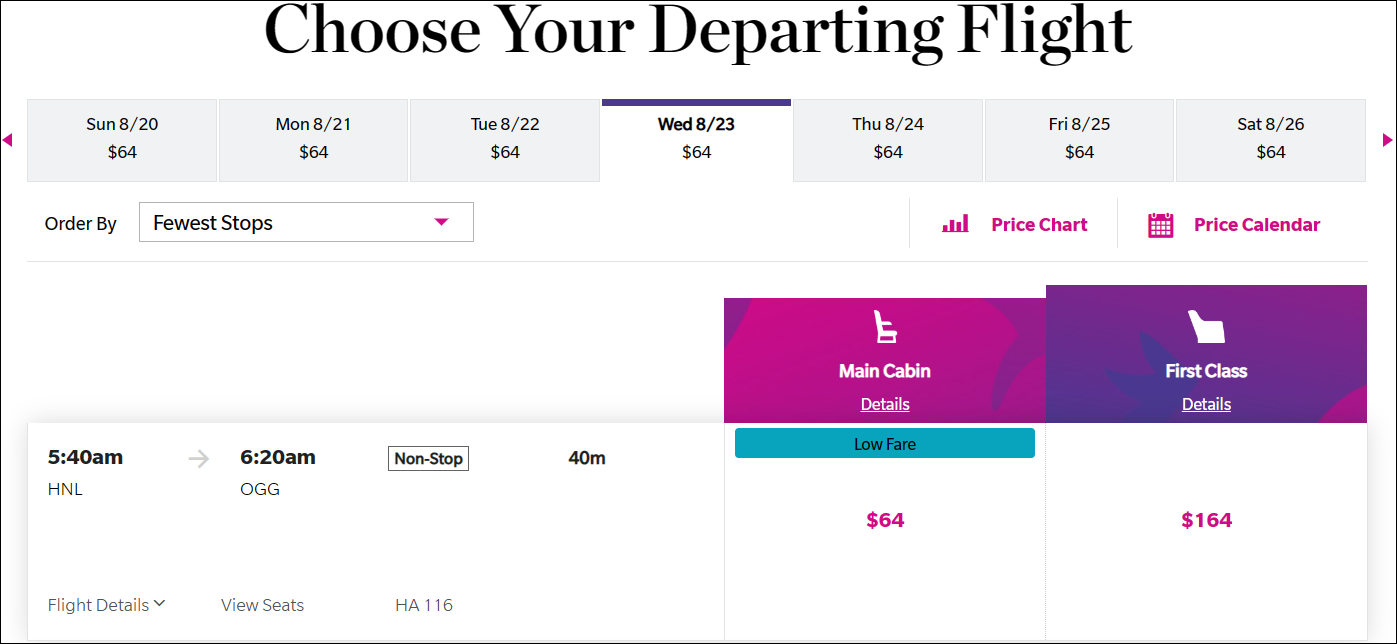 Of course, as a First Class passenger, you also get access to priority check-in, priority security screening and priority boarding, saving you time. Checked bags are tagged 'priority' too, and of course, access to the Premier Club lounge is included as well.
All that for, potentially, just US$24 more than you might otherwise pay to fly in Economy.
Oh, and there's one more perk of flying in Hawaiian Airlines' Boeing 717 First Class cabin. When crediting a paid flight to Velocity Frequent Flyer, you can earn 40 Status Credits on one-way sectors like Honolulu-Maui. That's 80 Status Credits round-trip – 20% of the way to retaining Velocity Gold.
Take the journey with a partner and two children, use Velocity family pooling, and that's 320 Status Credits just from Honolulu-Maui and back. Just imagine what you could earn from Sydney-Honolulu by doing the same!
Also reviewed: Hawaiian Airlines Airbus A330 Business Class (Sydney – Honolulu)
Photography by Chris Chamberlin, who travelled using HawaiianMiles provided courtesy of Hawaiian Airlines.
---
Stay up to date with the latest news, reviews and guides by subscribing to Point Hacks' email newsletter.
Hawaiian Airlines Boeing 717 First Class (Honolulu – Kahului/Maui)
was last modified:
April 18th, 2023
by