There are two Hong Kong Airlines lounges at Hong Kong International Airport. The Club Autus Lounge, located on the Midfield Concourse, is the best option for Virgin Australia Business Class guests departing to Melbourne and Sydney (services cut from 9 February and 2 March 2020, respectively).
This lounge is also accessible by Velocity Gold and Platinum members travelling on Virgin Australia or Hong Kong Airlines flights in economy, as well as through Dragonpass prior to any flight on any airline.
Lounge Location and Details
Built in 2017, the Club Autus Lounge is located in the new Midfield Concourse, which is a short train ride from the main Terminal 1 that you might be used to departing from.
Once you are in the terminal after alighting the train, look right and find the escalators going up. There is clear signage of the lounge and it is hard to miss.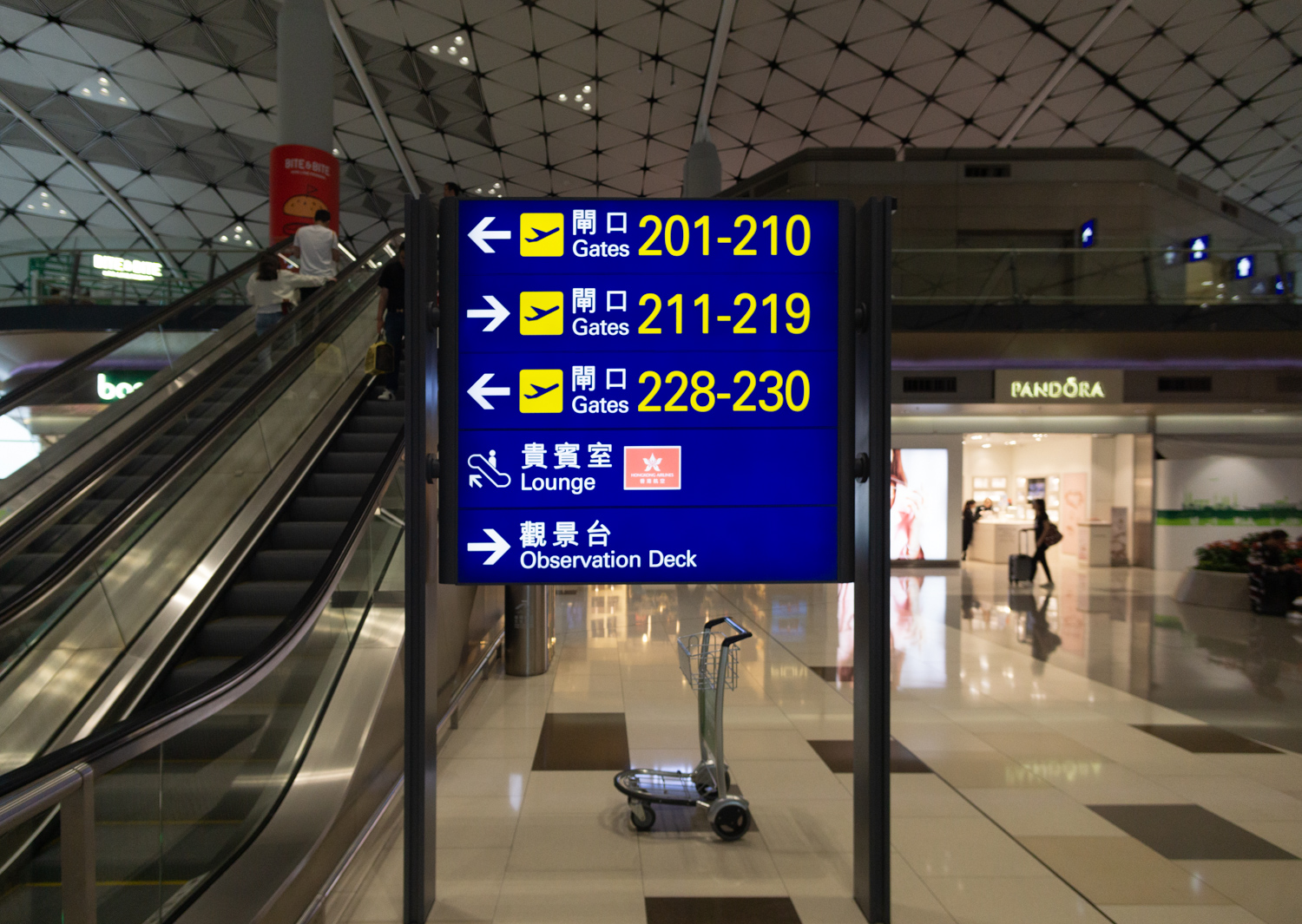 Hand over your boarding pass at reception and enter through the frosted doors.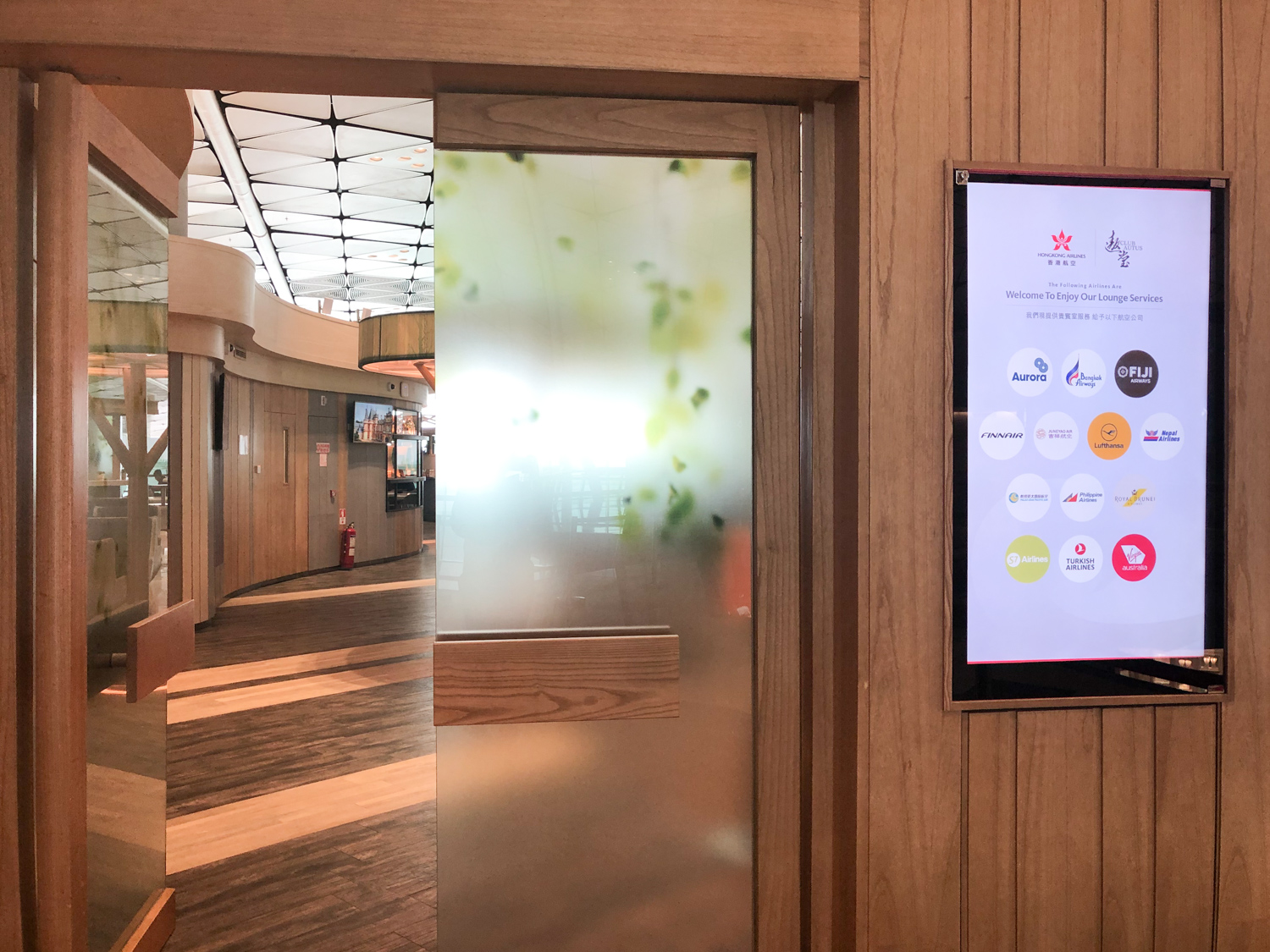 Lounge layout and seating
Hong Kong Airline's Club Autus lounge has a great open feel to it, thanks to the expansive terminal ceilings. The bathrooms are immediately to your left after entering the lounge.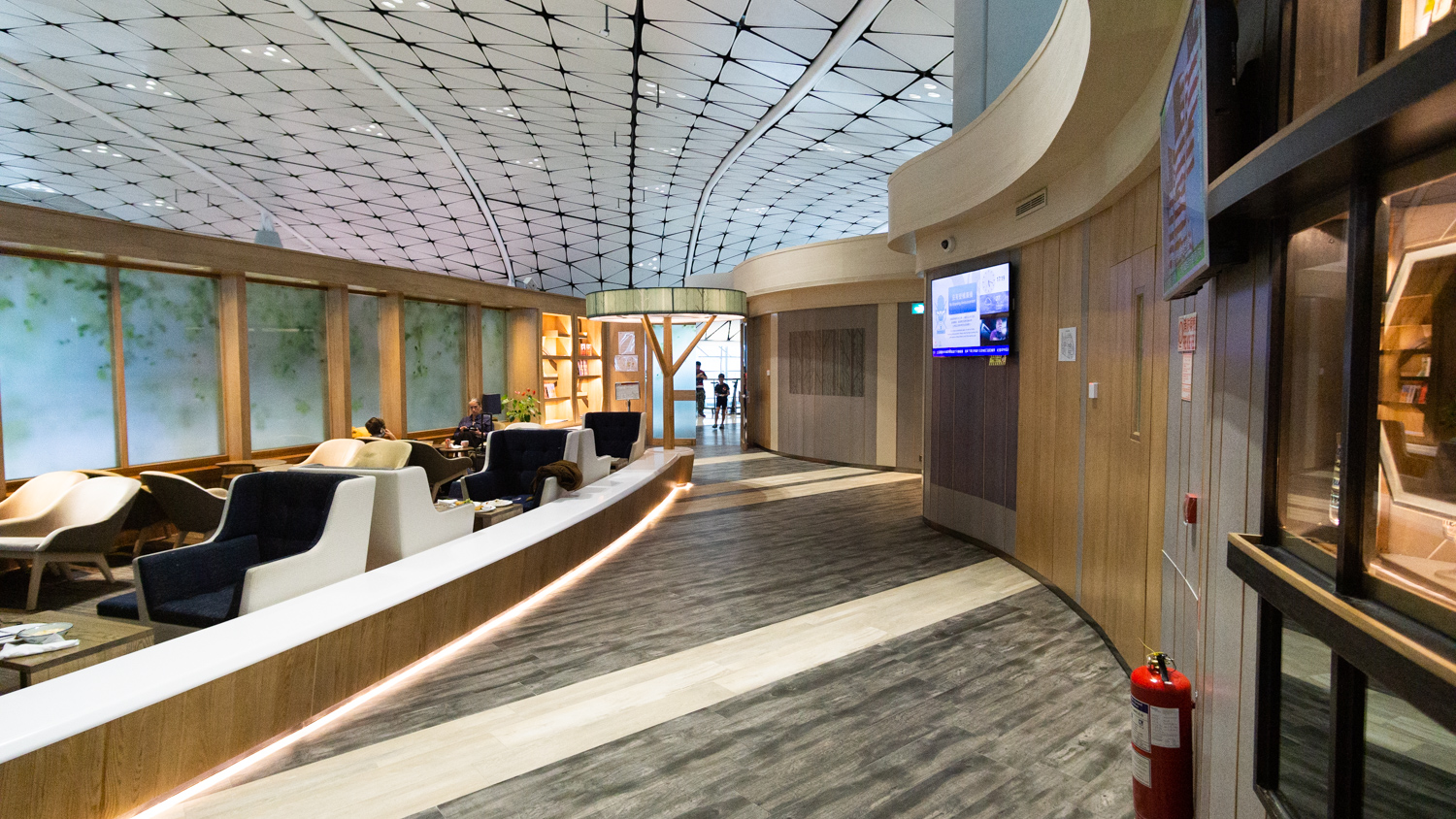 As you walk in, there are plenty of seating options by the side.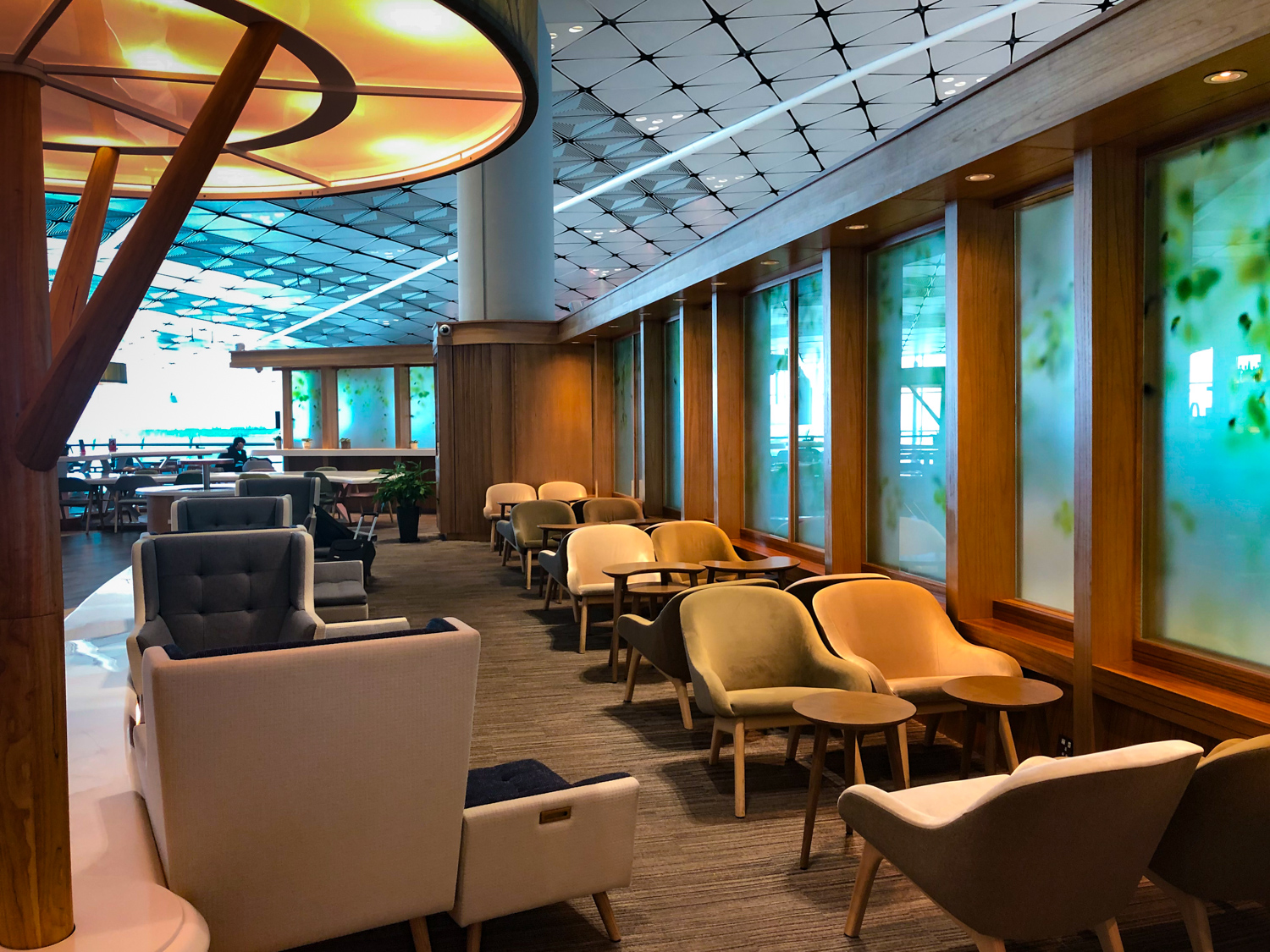 The main corridor leads to the tended bar and dining area.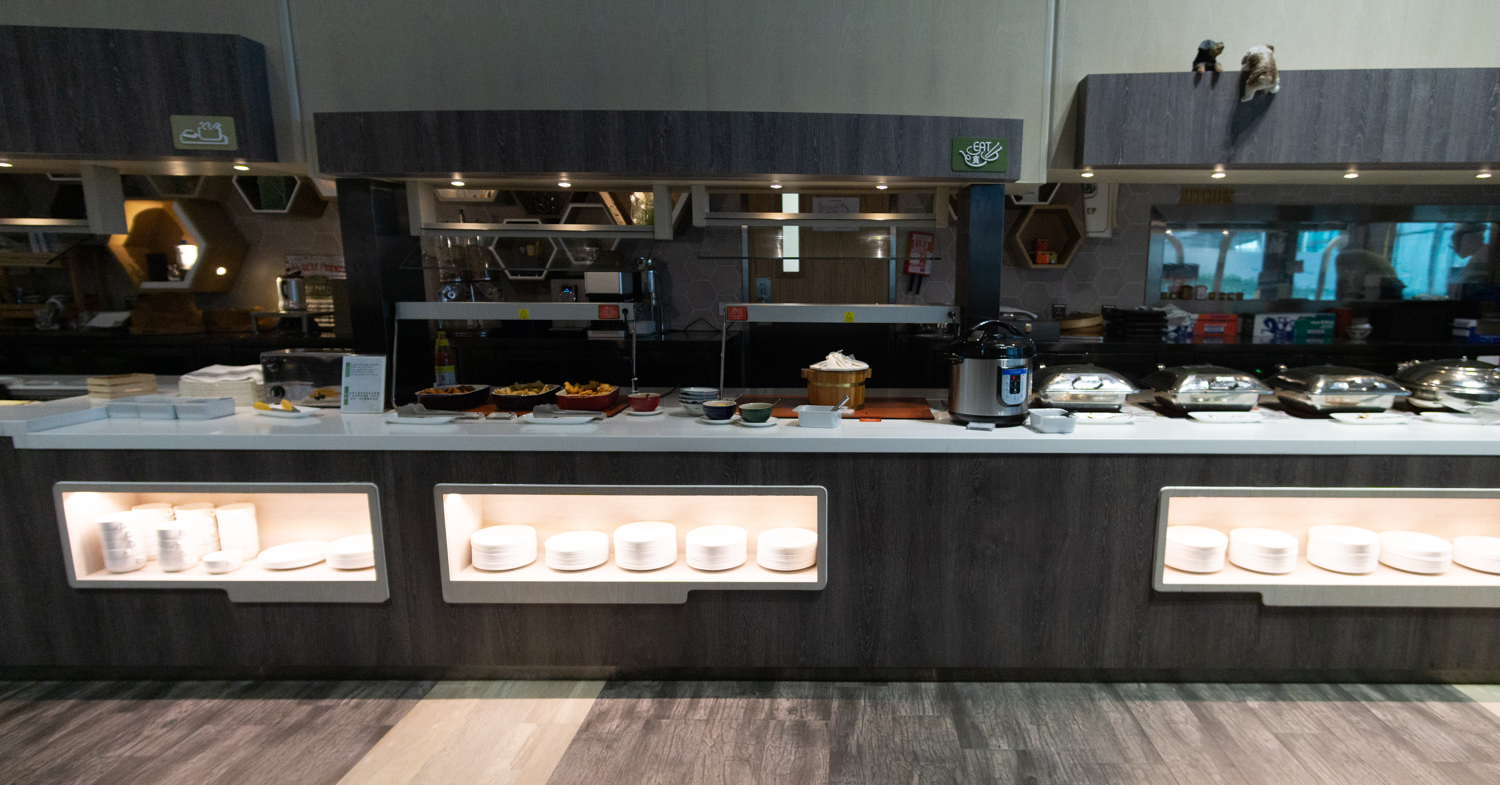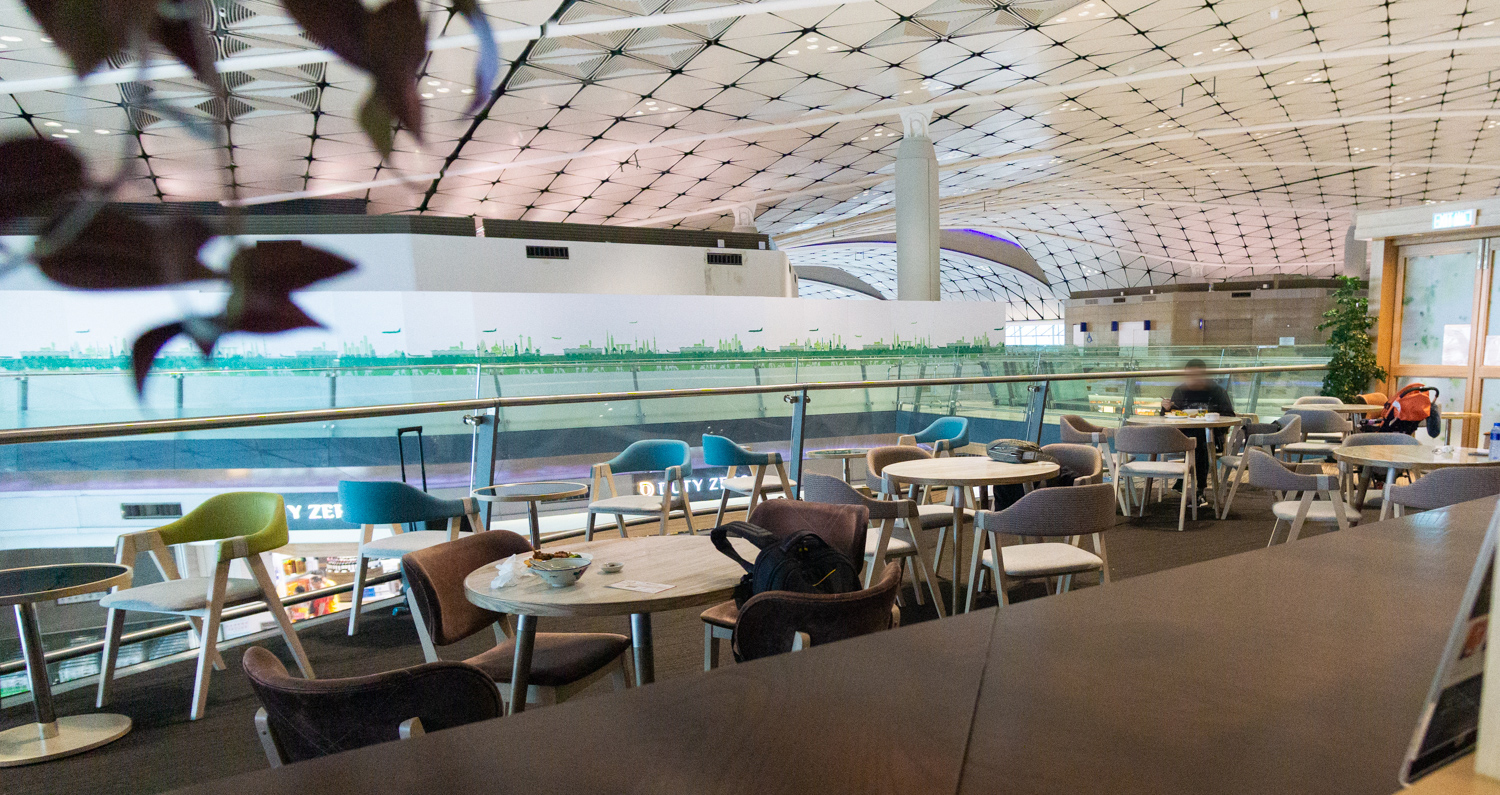 Seats with great tarmac views suitable for lounging or working can be found on the far end of the lounge.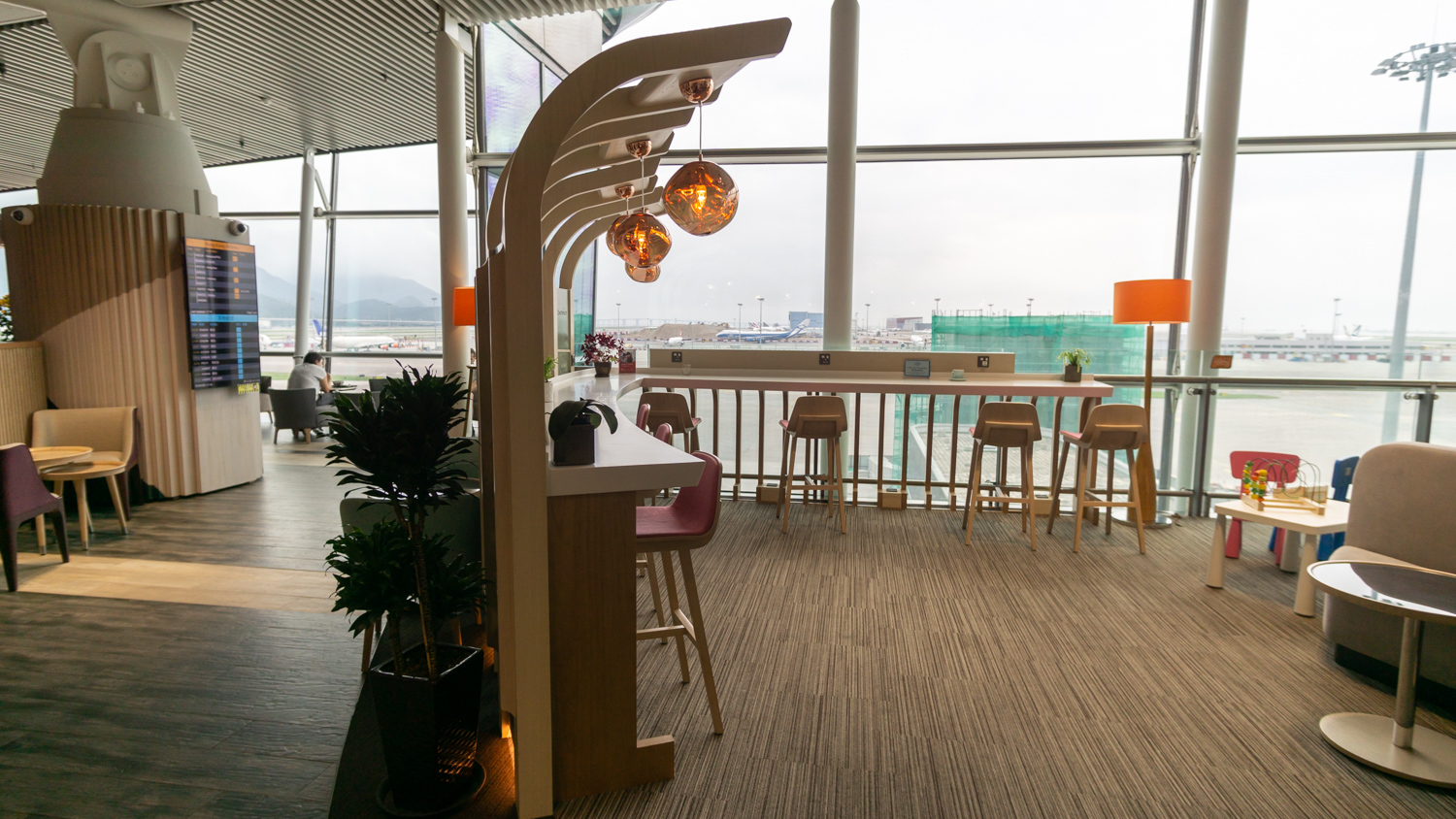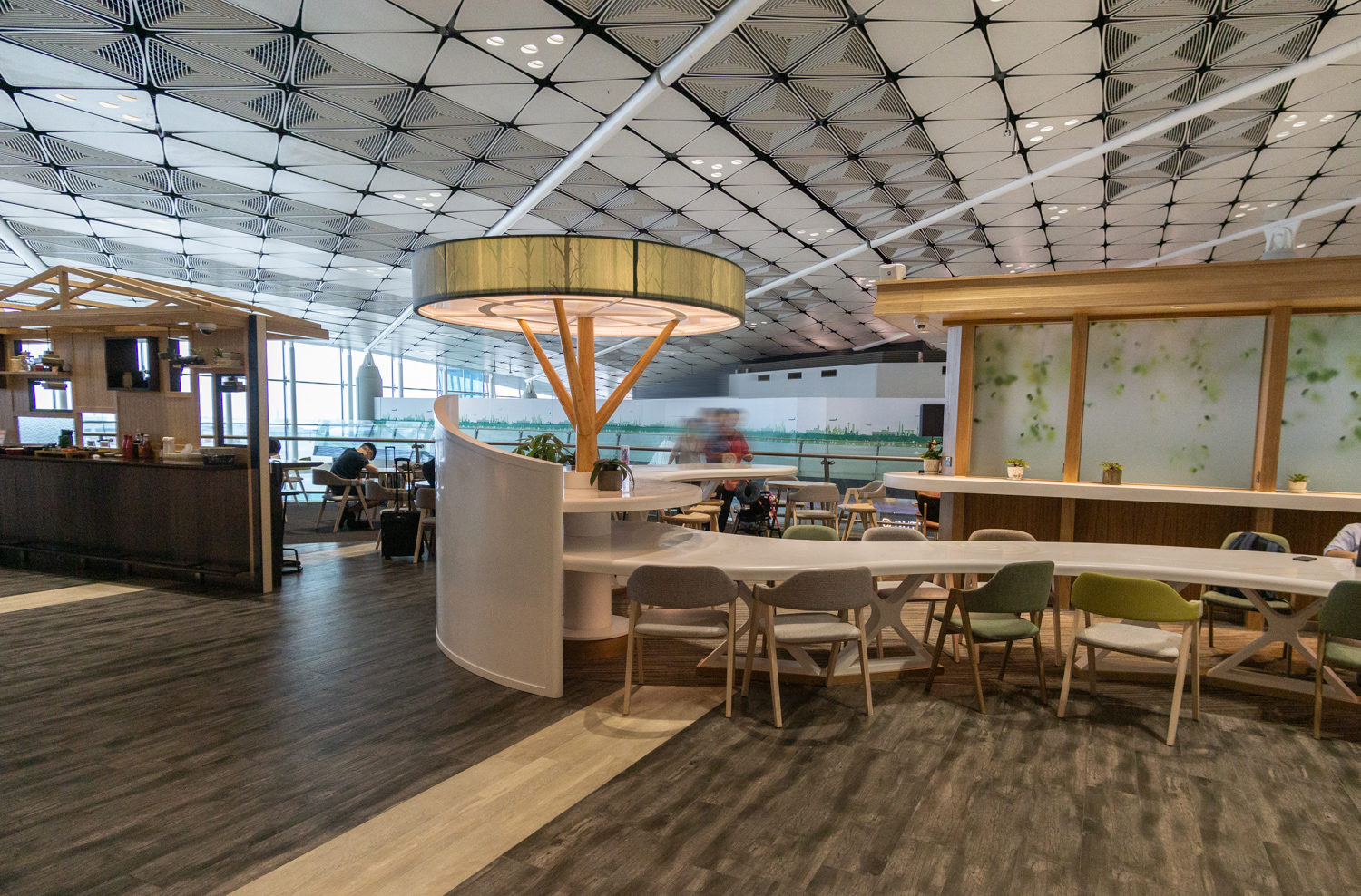 Beyond this area is a 'relaxation space', with a number of day beds and a very comfortable massage chair. Make sure you get in early because these do fill up quickly.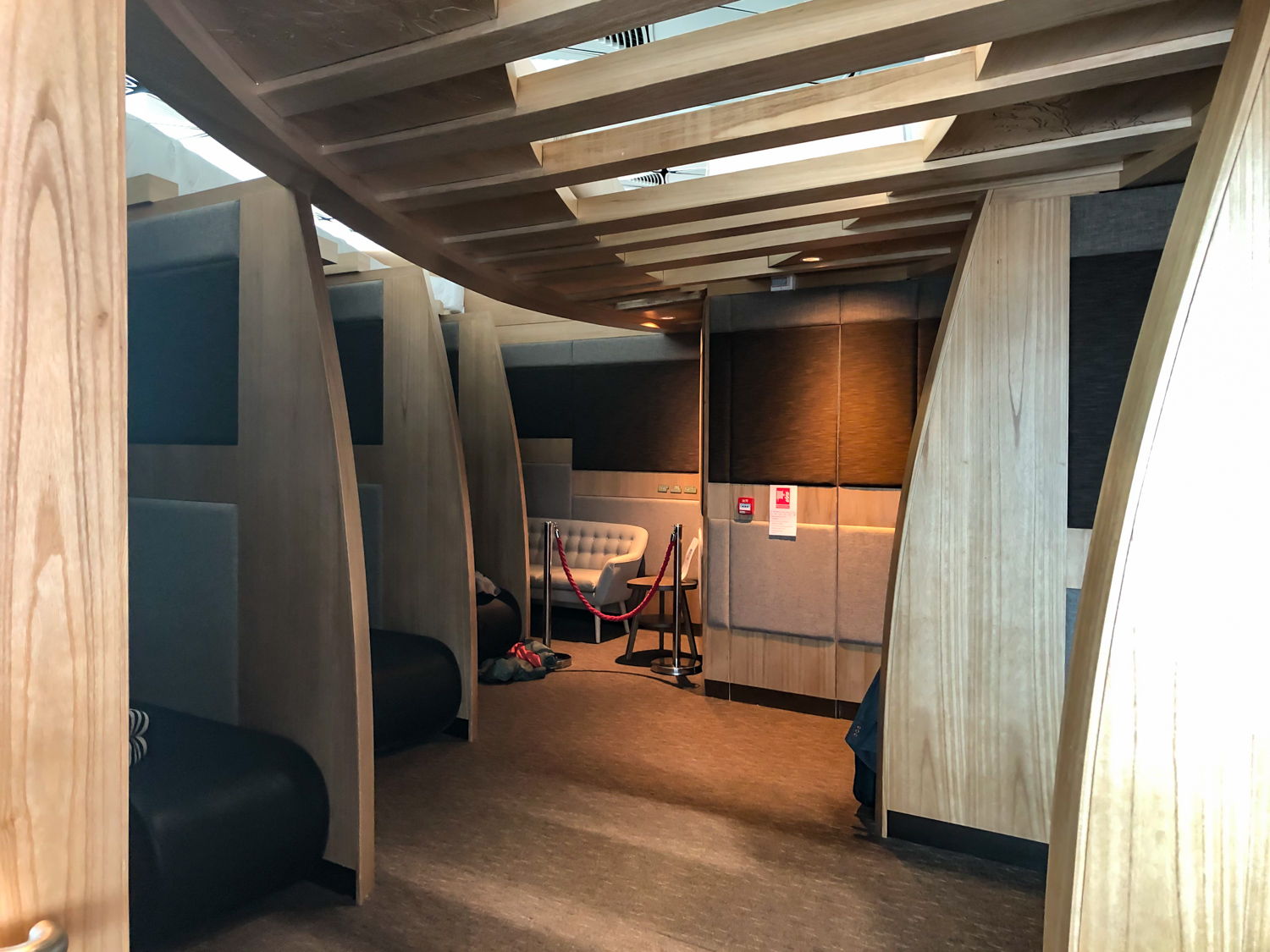 In this small nook, there is also some more private seating, away from the louder dining area.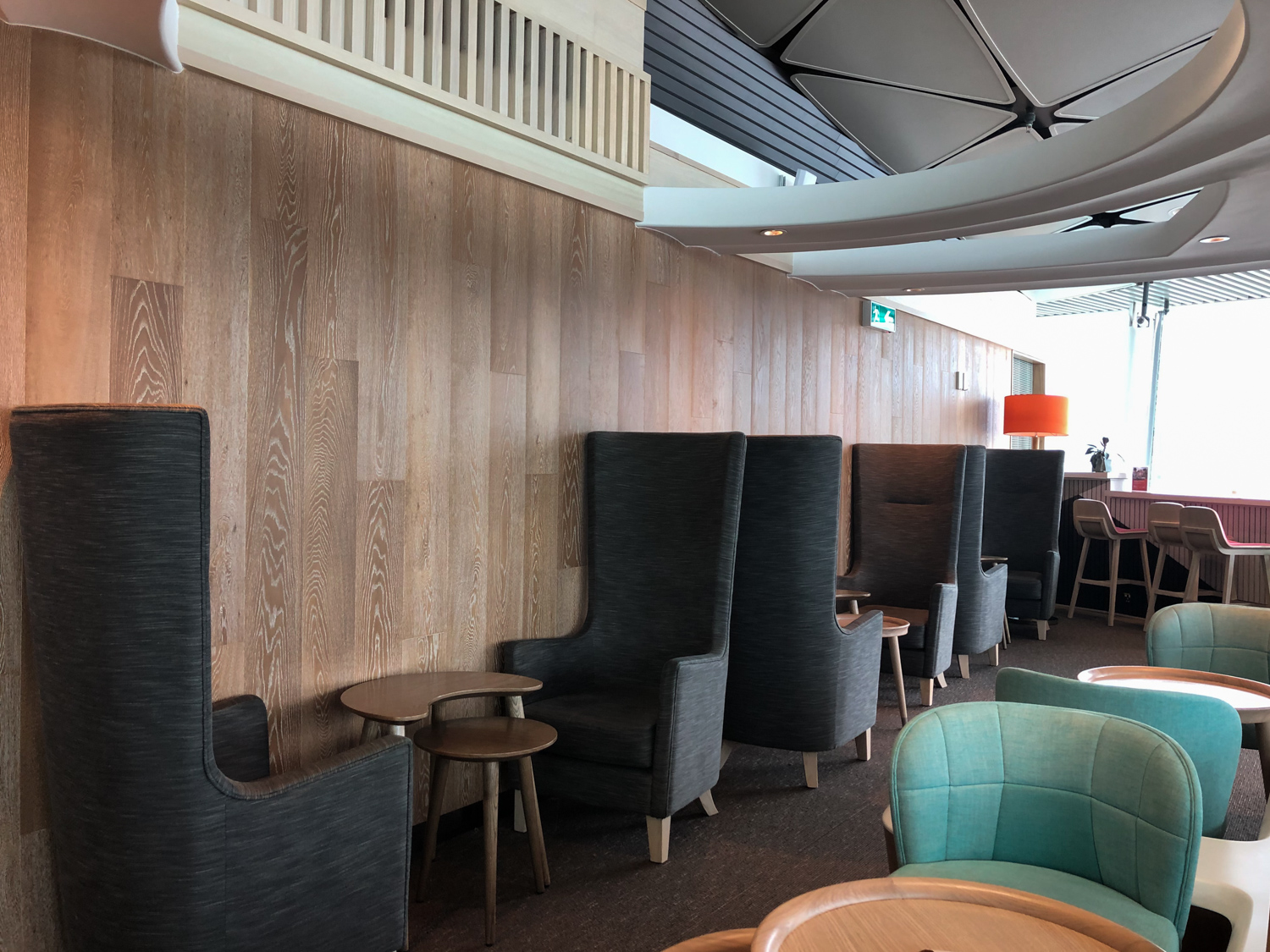 Food and Drink
You won't go hungry here! There is the usual cold salad dishes and sandwiches, plus a few hot dishes such as braised chicken, braised vegetables and baked potatoes.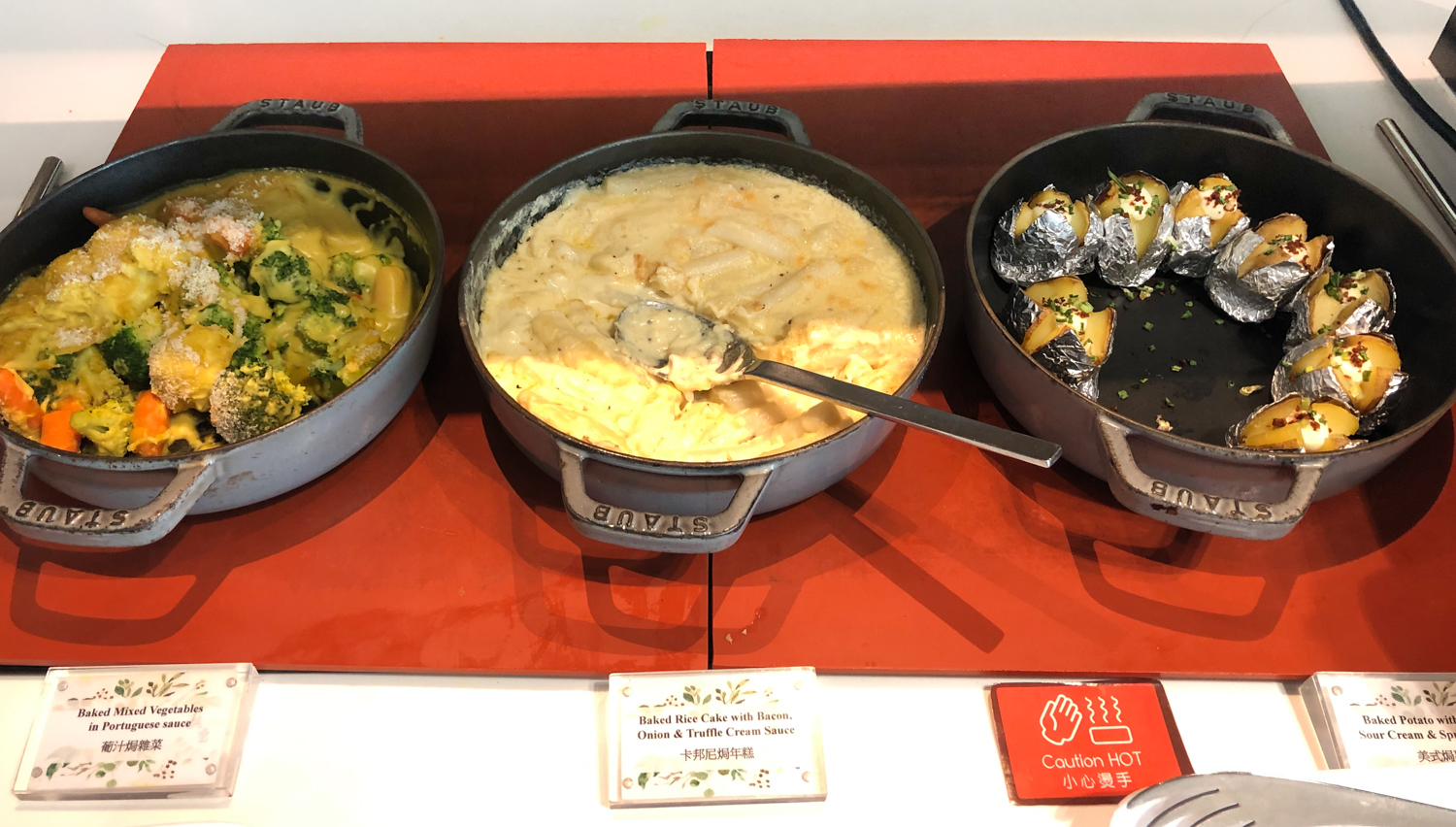 For something different, head to the made-to-order noodle bar which offers five different dishes to choose from, plus freshly-made egg puffs.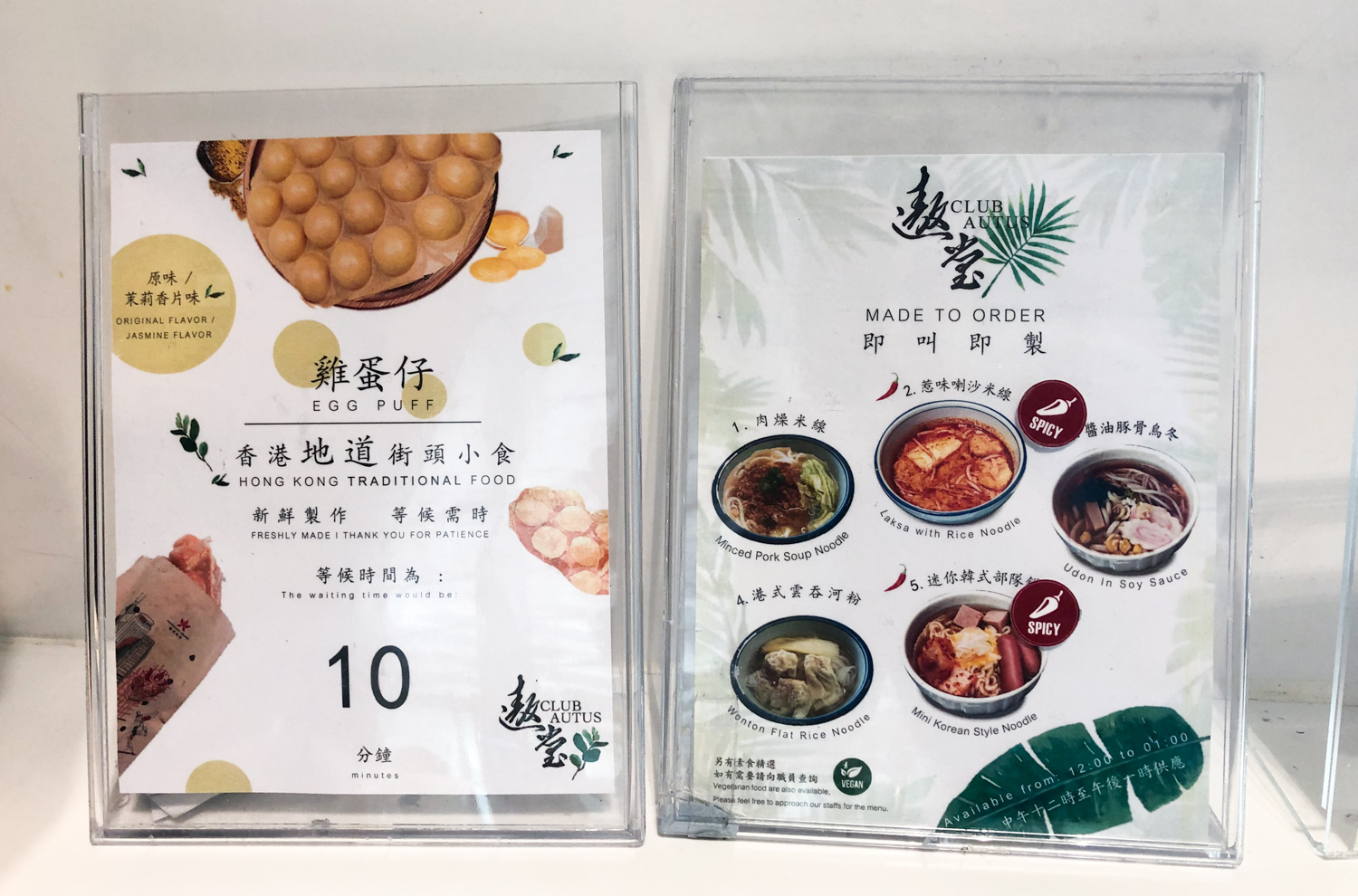 I chose the wonton noodle soup along with a Mai Tai from the bar. While it is an exotic and unusual mix, I really enjoyed the simple flavoursome food here.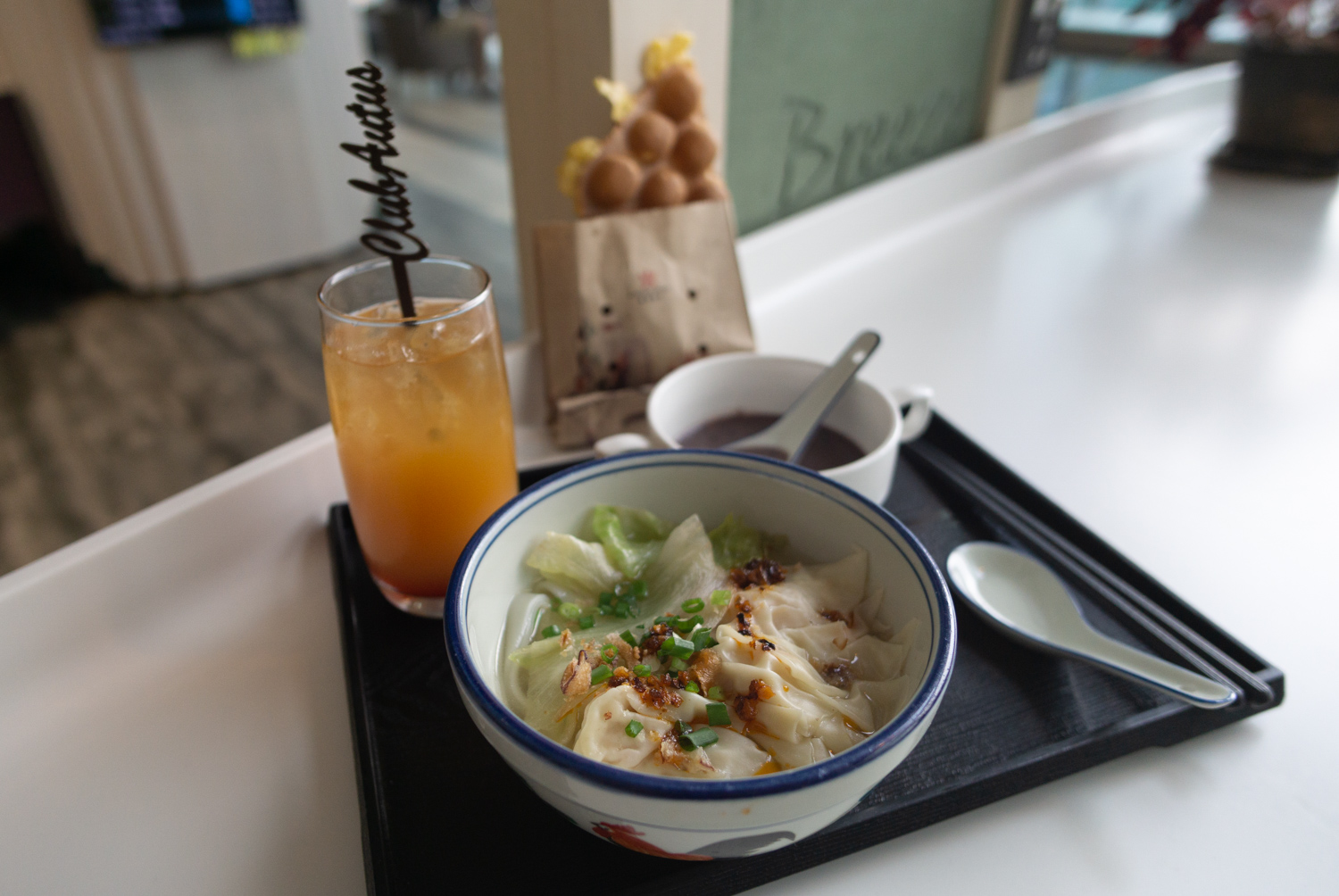 Extra spices and condiments to your noodles are found opposite the buffet area.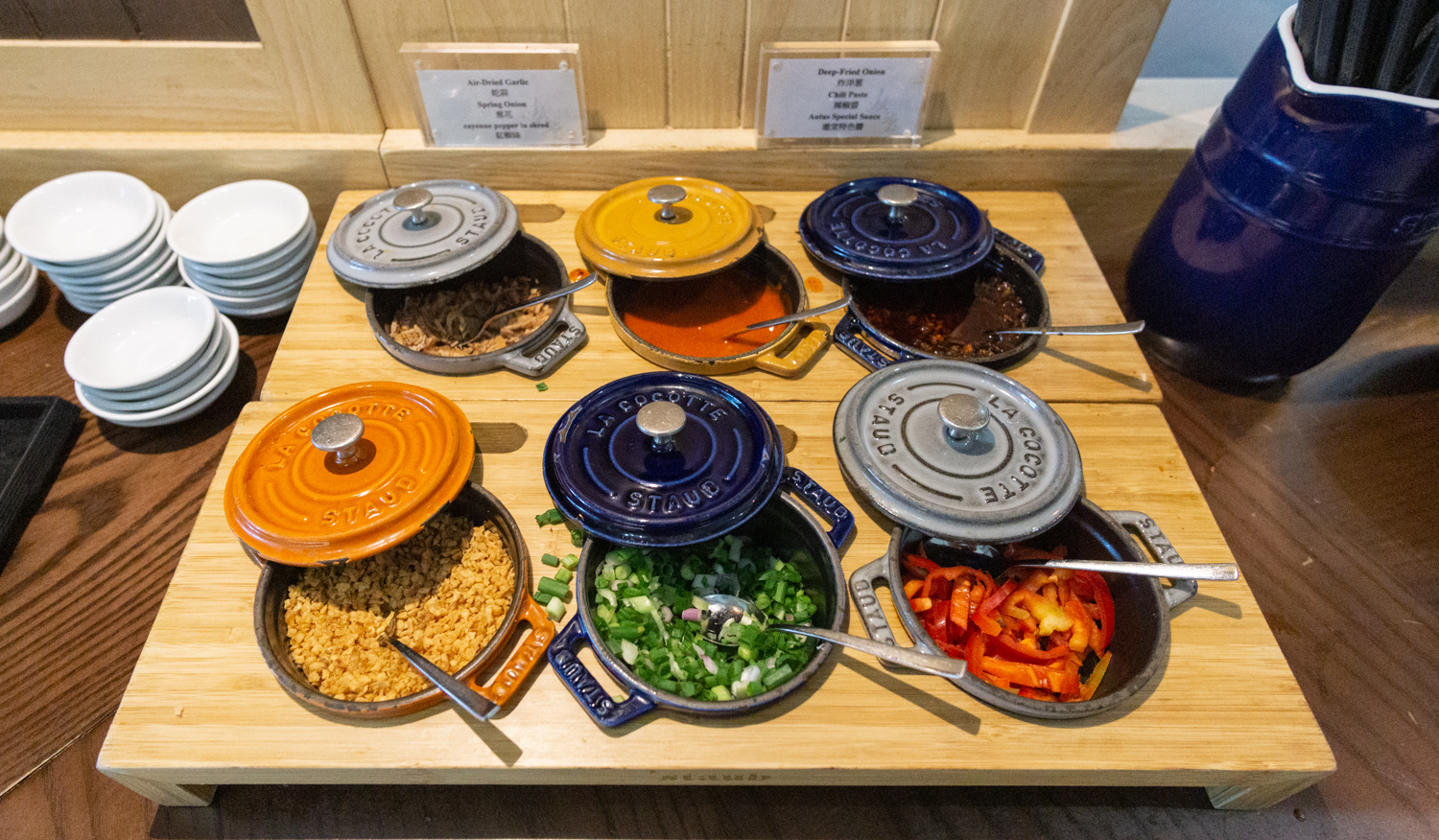 The freshly-baked egg puffs were a tasty and unique sweet finish.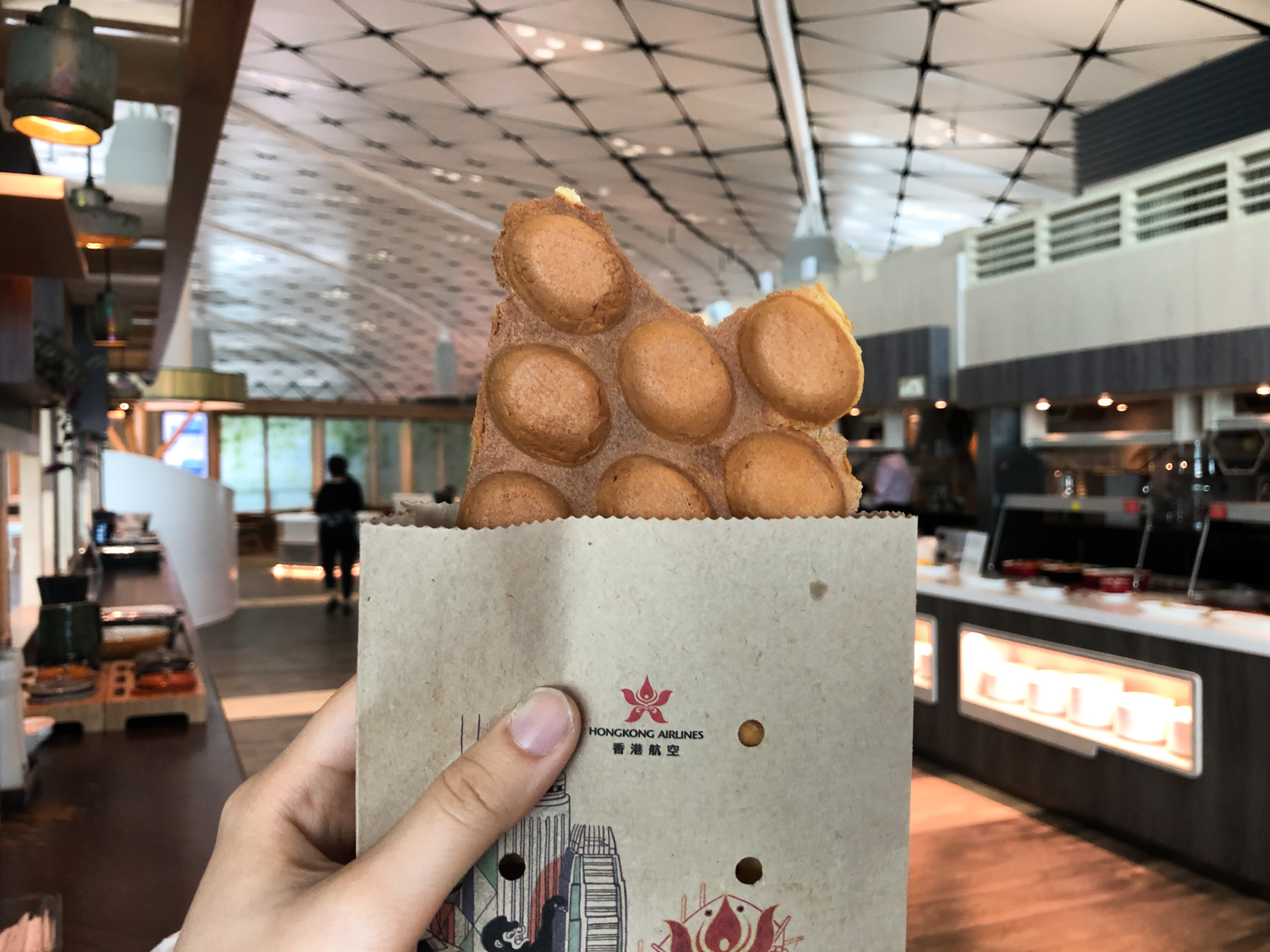 Speaking of the bar, there are plenty of drink options including mixed cocktails.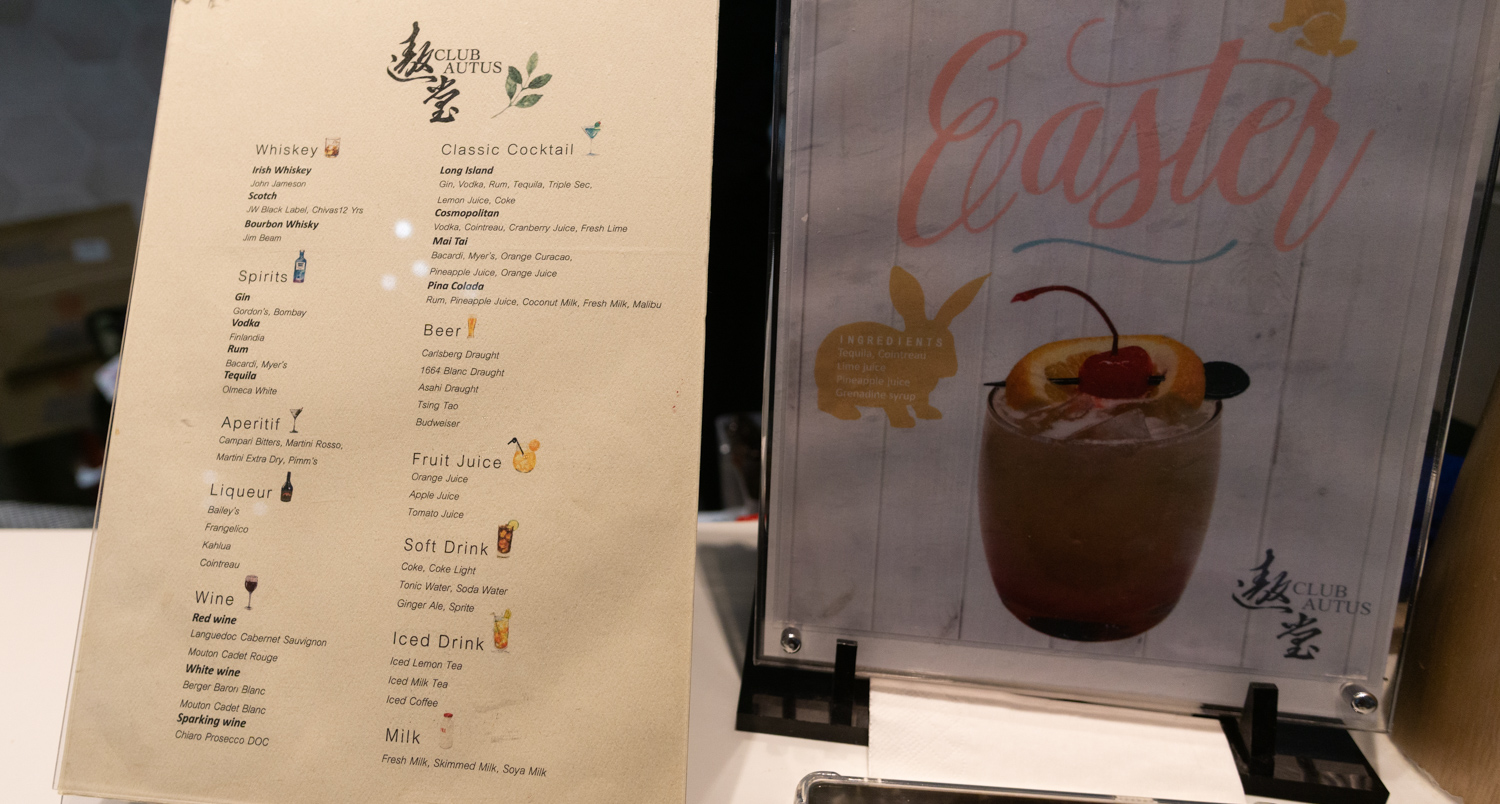 Sadly, the wine and beer options are less exciting with no champagne on offer, only prosecco. But for adventurous drinkers, there are plenty of spirits.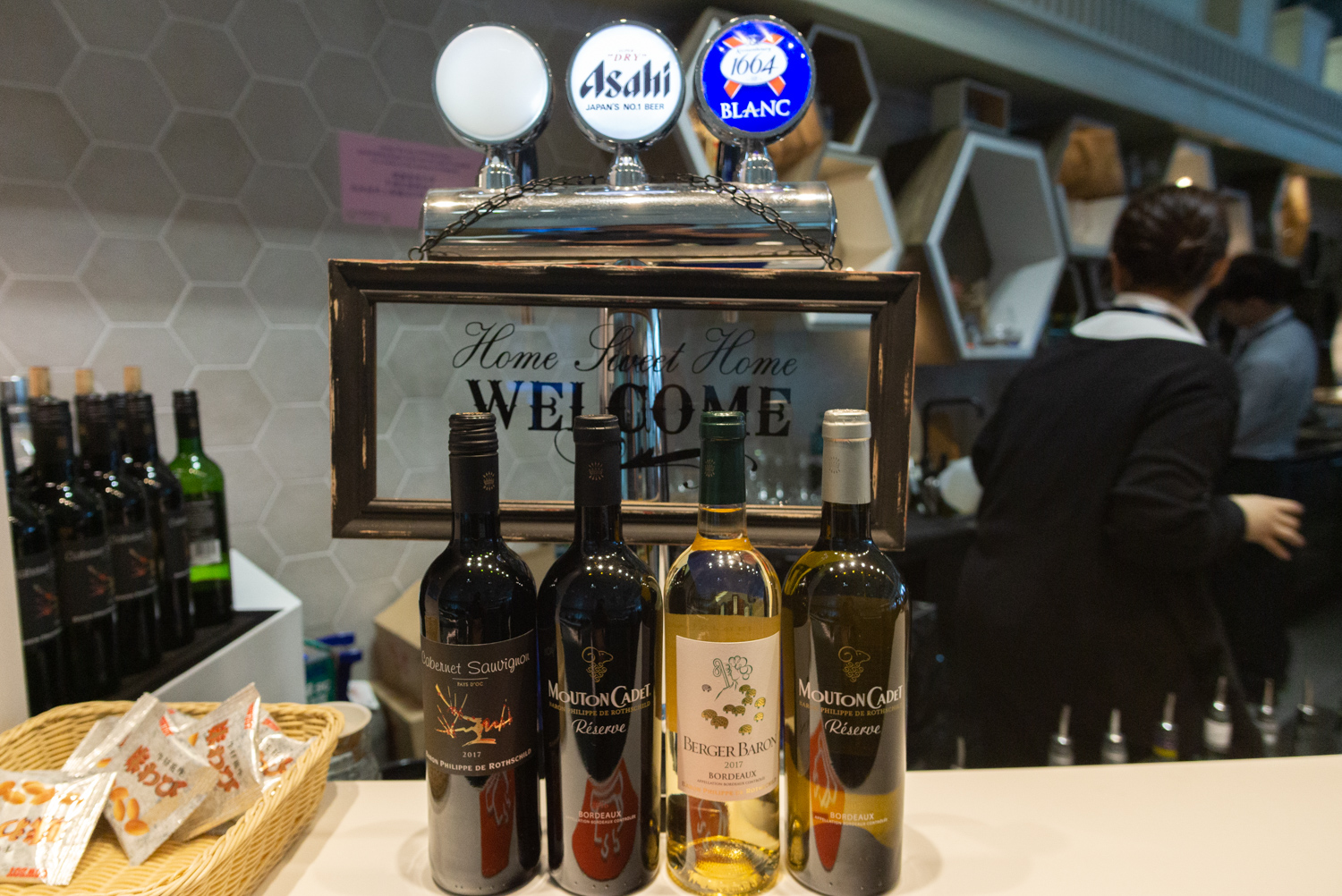 For something lighter, there is infused waters and DIY tea and coffee.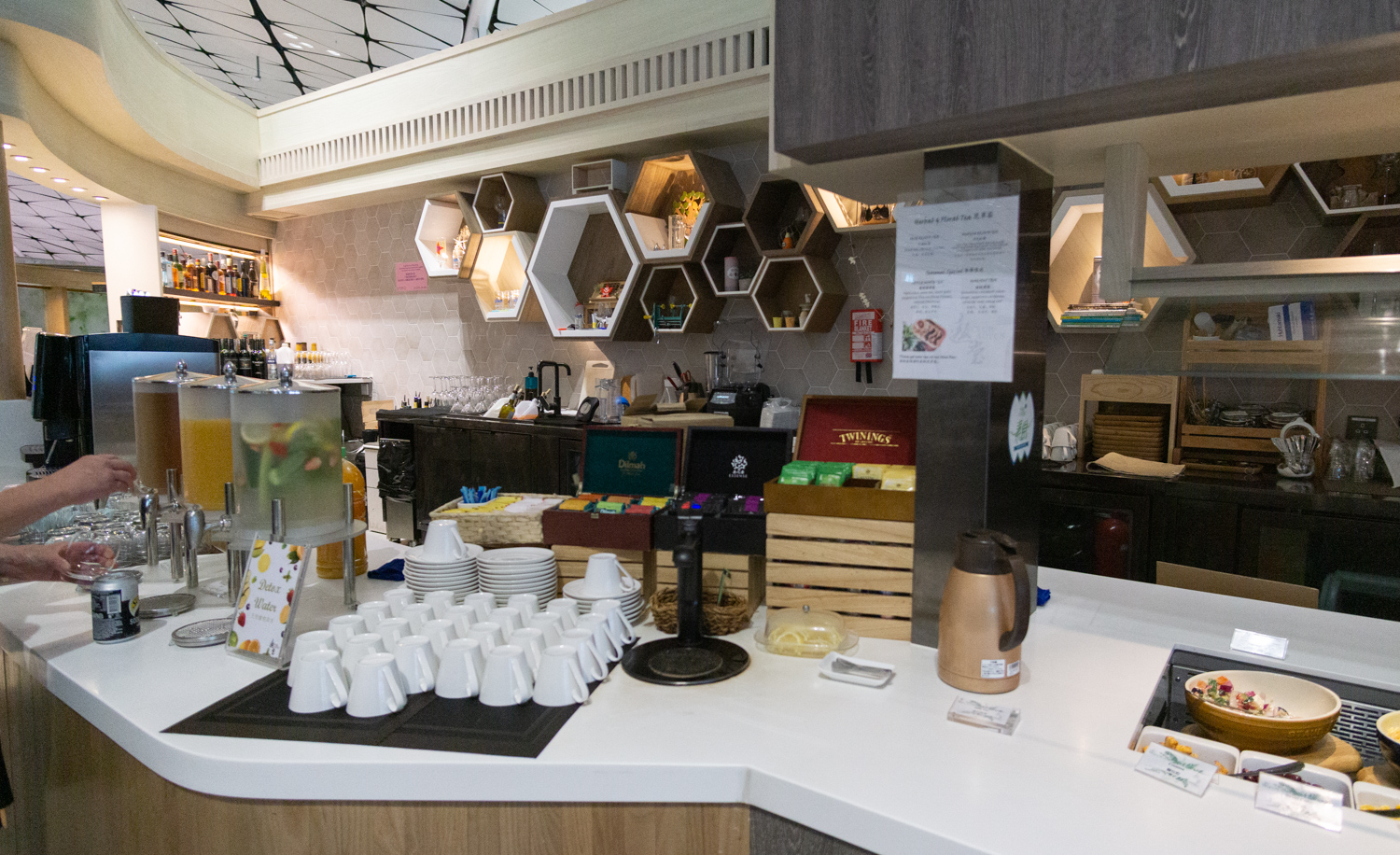 Amenities
As expected in Hong Kong, the WiFi here was fairly fast at 20 Mbps down and 23 MBps up.
The day beds and nap area is a great addition to a Business Class lounge, as it helps those with long layovers or who just need to doze for a bit.
The bathrooms are clean and elegant, with L'Occitane hand products.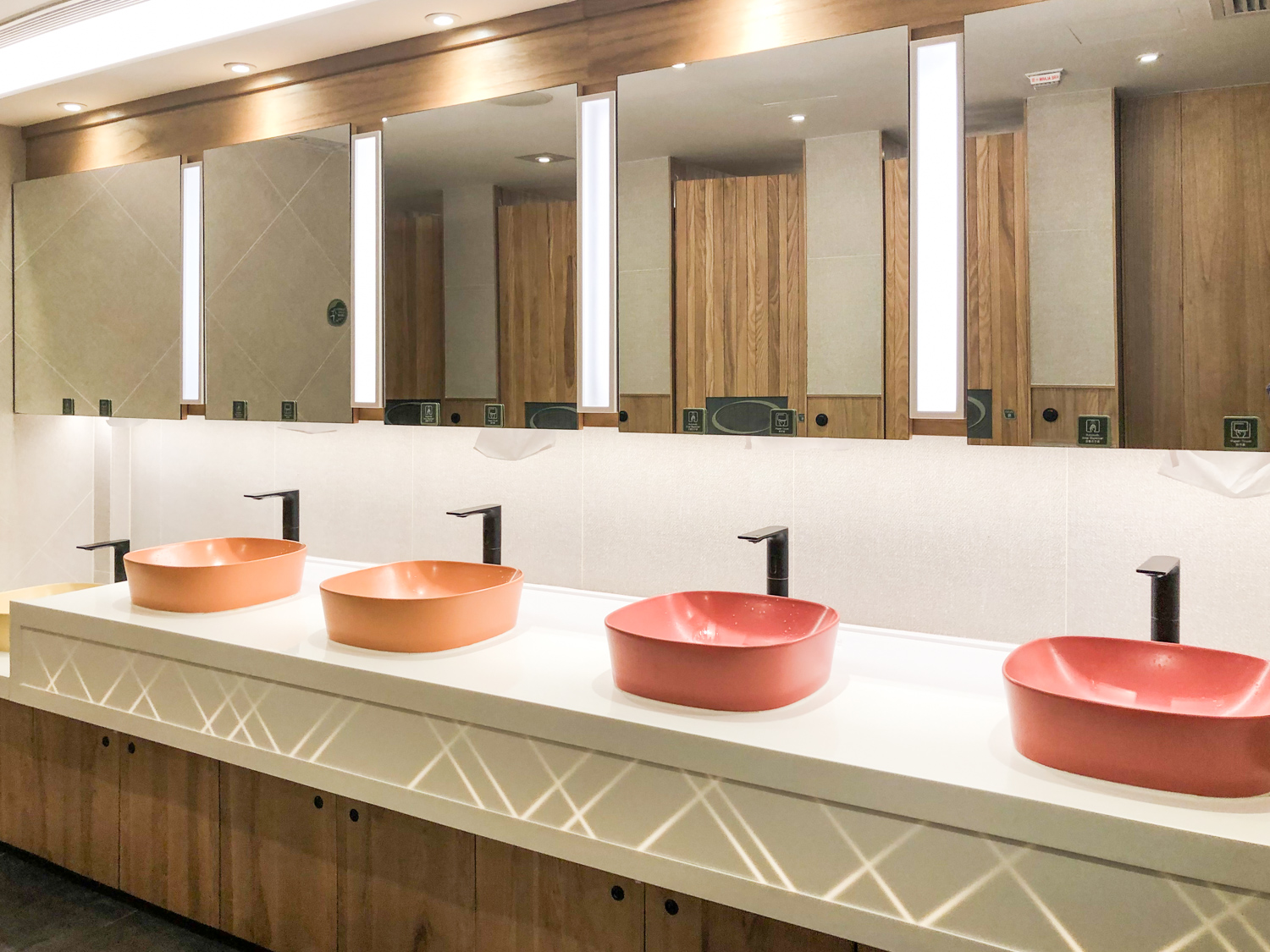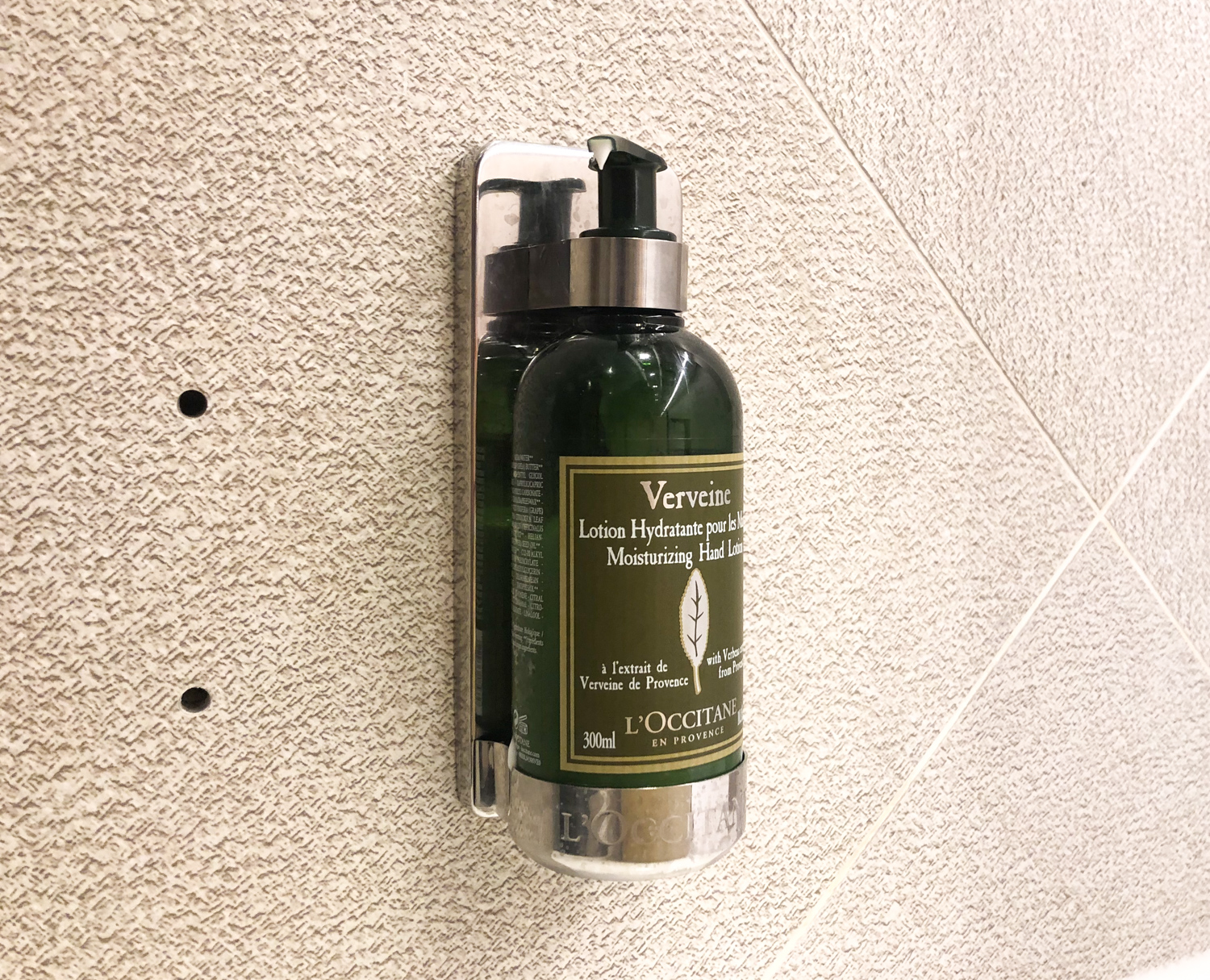 There are a few shower suites available, but I did not try them out during my visit because of a long wait list and not wanting to slow down anyone who actually wanted a shower.
You need to notify reception that you wish to shower, and they will put you on the list. During busy periods, you will get a buzzer so you can wander off to the lounge until it's time.
Each shower room is cleaned individually after use, hence this system.
Power points are readily available in the main lounging and working areas, although they are harder to find in the nap and relaxation areas.
There is a small kids area near the far end of the lounge, near the windows.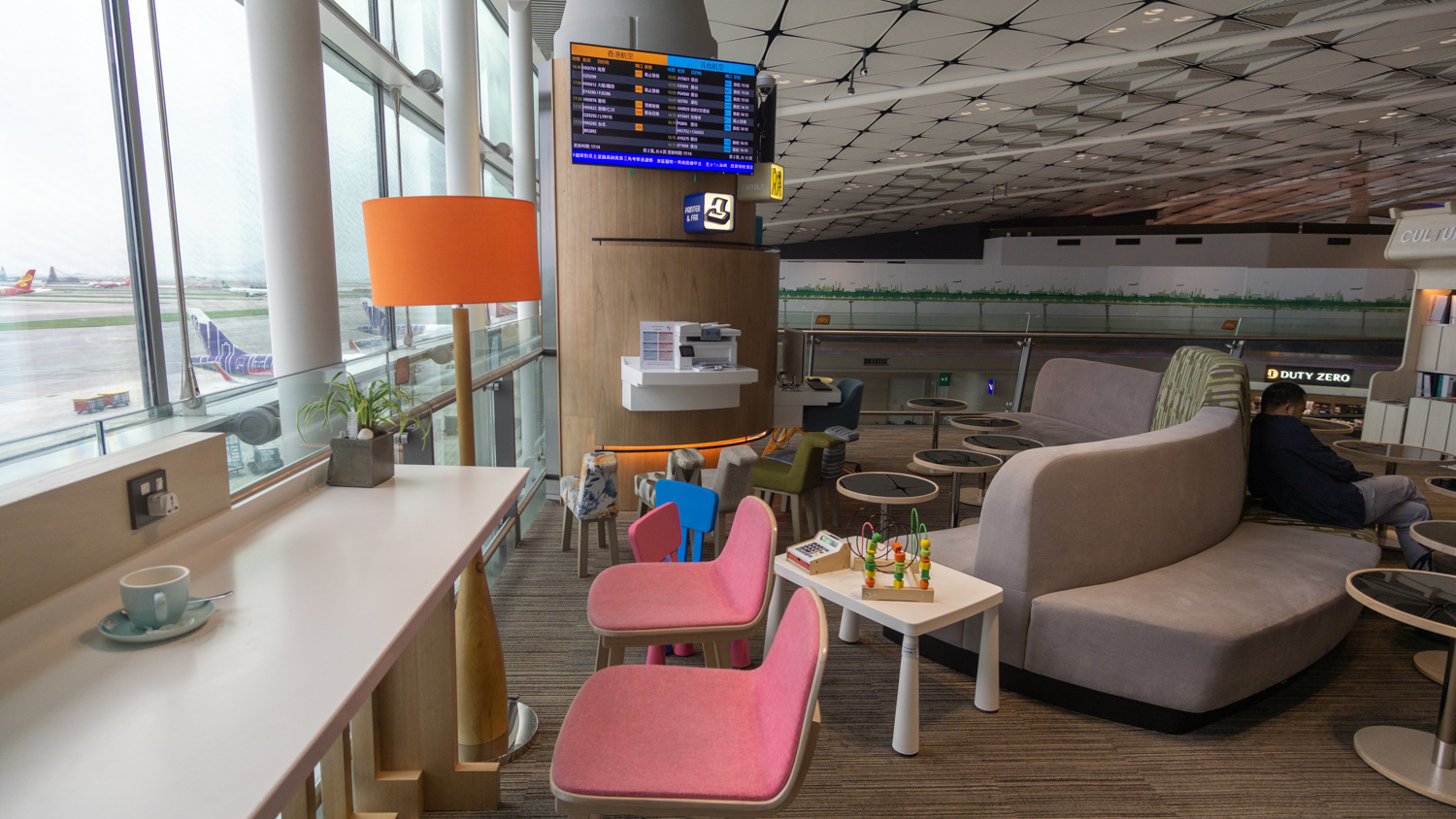 Lounge Access Options
By class of travel: Business Class passengers of Hong Kong Airlines, Virgin Australia and other partner airlines departing from Hong Kong.
By frequent flyer status: Velocity Gold and Platinum members before Virgin Australia (VA) and Hong Kong Airlines (HX) flights. Hong Kong Airlines Fortune Wings Gold and Platinum before VA and HX flights. Fortune Wings Silver before HX flights only.
By day pass: You can buy a day pass through the Dragonpass app. I went down this path and purchased a single-visit pass for £20 (AUD $36) through a promo, before my Malindo Air flight.
Hong Kong Airlines passengers can buy a single-access pass for HKD$350 (AUD $63) at the door.
Other Hong Kong lounge overviews
Our Take
Hong Kong Airlines' Club Autus lounge is an excellent Business Class lounge that meets the needs of the modern premium traveller.
There is great food with made-to-order noodles, a decent beverage list, nice ambience and a place to unwind. If we have to be really picky, then I would point out minor shortcomings like no barista-made coffee or decent sparkling wine options.
What is great
Clean modern design
Good quality food
Decent drinks list, especially with cocktails
Day beds and massage chair
What is not great
Could have better quality coffee and sparkling wine
Fewer power ports around relaxation areas mean it's harder to charge your phone while napping
Long wait times for showers—perhaps there aren't enough given Hong Kong's sticky climate in warmer months?
Club Autus Lounge Hong Kong overview
was last modified:
January 19th, 2022
by