Premium Economy Class came very late to the party. But this is understandable to some extent, as older style Business Class cabins were very similar to Premium Economy today, and Business Class cabins of today are more akin to First Class of before. Confused yet?
Well, one airline that isn't and saw the need for a Premium Economy Class cabin is British Airways. Actually, technically not Premium Class, but World Traveller Plus.
I try out this cabin from London Heathrow to Singapore on my return trip from my Northern Lights experience. I redeem 81,800 Qantas Points and AU$660 in taxes, fees and charges.
Check-in, lounge and boarding
Check-in
British Airways flies predominantly from Terminal 5 at London Heathrow Airport, with a small number of flights departing from Terminal 3. The check-in area at Terminal 5 is huge and contains a number of check-in zones. While being a huge area, the check-in hall can still get very chaotic and busy during peak times.
Luckily for me, I arrive at a time when things are relatively quiet. I never get tired of seeing the robot cleaners doing the rounds of the hall. Although I always get the feeling they are following me. I must need a lot of disinfecting!
The check-in and bag drop zone for World Traveller Plus is located at Zone G. Make sure to head to this zone and not Zones B, C or D, which are for World Traveller customers and are far more crowded and hectic. Once your bags are checked, you can make your way to the general security screening area located just behind the bag drop desks.
I am, however, lucky to hold Qantas Platinum status, which also makes me a oneworld Emerald member. So I get access to Zone J, which is home to The First Wing. It includes a dedicated check-in area and a security lane that leads straight into the Galleries First Lounge. Now don't do what I did and check in at Zone J – only to proceed to the normal security lines in the main concourse. There is also a dedicated security line in Zone J, something I've only discovered just now as I'm writing this! Oh well, I know for next time.
Lounges
Immediately after passing through security, I approach a British Airways 'Lounge Occupancy' sign. I love this feature. If you are lucky to have lounge access before your flight, there's nothing worse than getting into a lounge to relax that is standing-room only. Given there are a number of lounges at Terminal 5 at various walking distances, this is a real time-saver. You can just make a beeline for the least busy lounge.
Unfortunately, a World Traveller Plus ticket does not automatically grant British Airways lounge access. Rather, you will need to have either Qantas Gold or above or oneworld Sapphire or above to access any British Airways lounges. Alternatively, if you are an American Express Platinum Card or a Priority Pass member, you can access the Plaza Premium or Club Aspire lounges within Terminal 5.
There are two British Airways Galleries Club Lounges. One in the north section of the terminal and the other located as part of the South Lounges precinct. The latter also includes the Galleries First Lounge and for First Class passengers, the opulent Concorde Room.
My lounge time unfortunately passes much faster than I anticipate. This always seems to happen. So it's not long before I have to make my way to the gate. Just a word of warning. My flight departs from Terminal 5B (home to B gates). Therefore, this requires me to access Heathrow Terminal 5 Transit, which is simply an automated people mover, to move from the main Terminal 5 area, otherwise known as Terminal 5A.
My B gate offers fantastic views of the runway, including great views of my 777 aircraft that will whisk me to Singapore!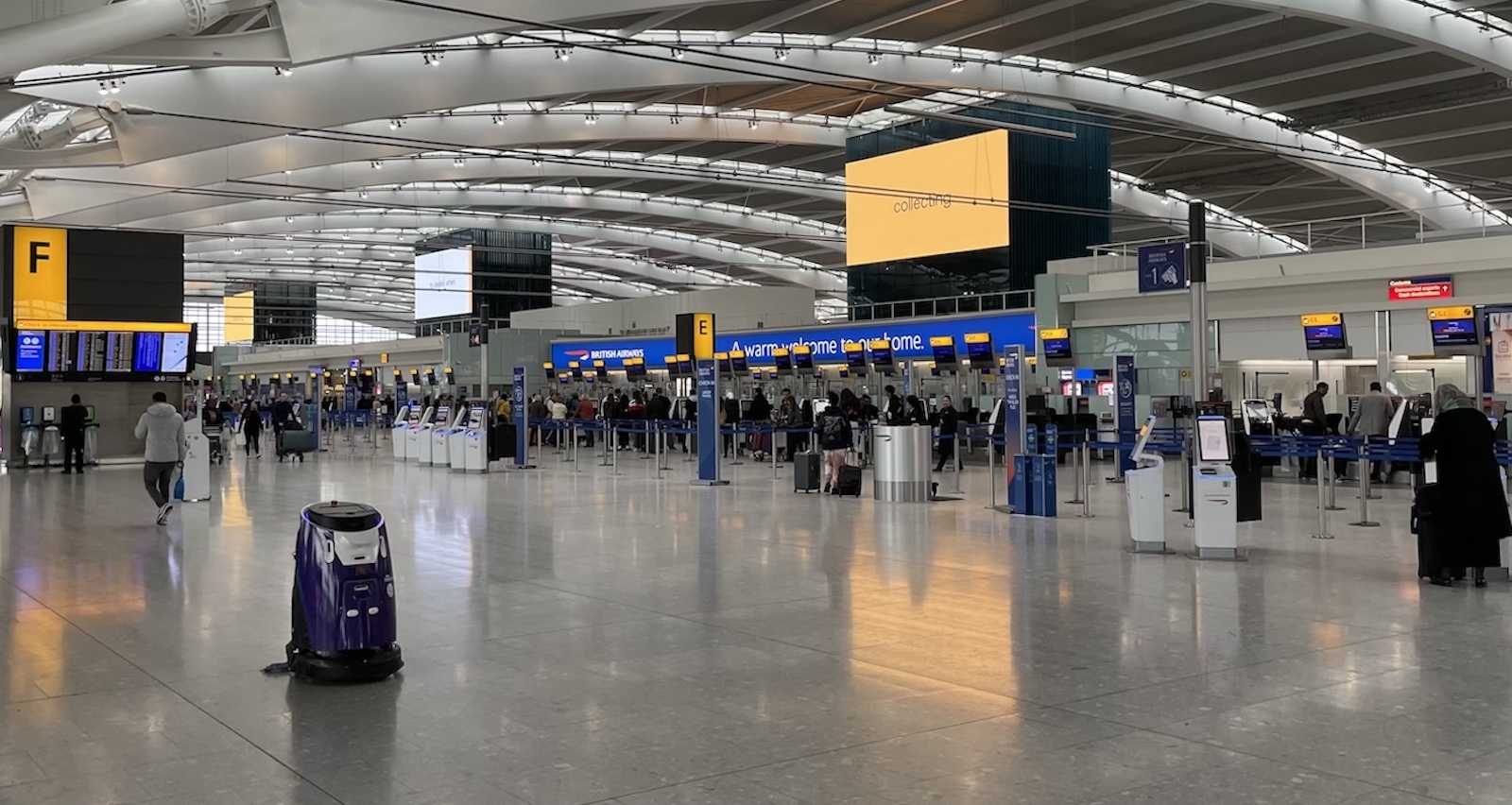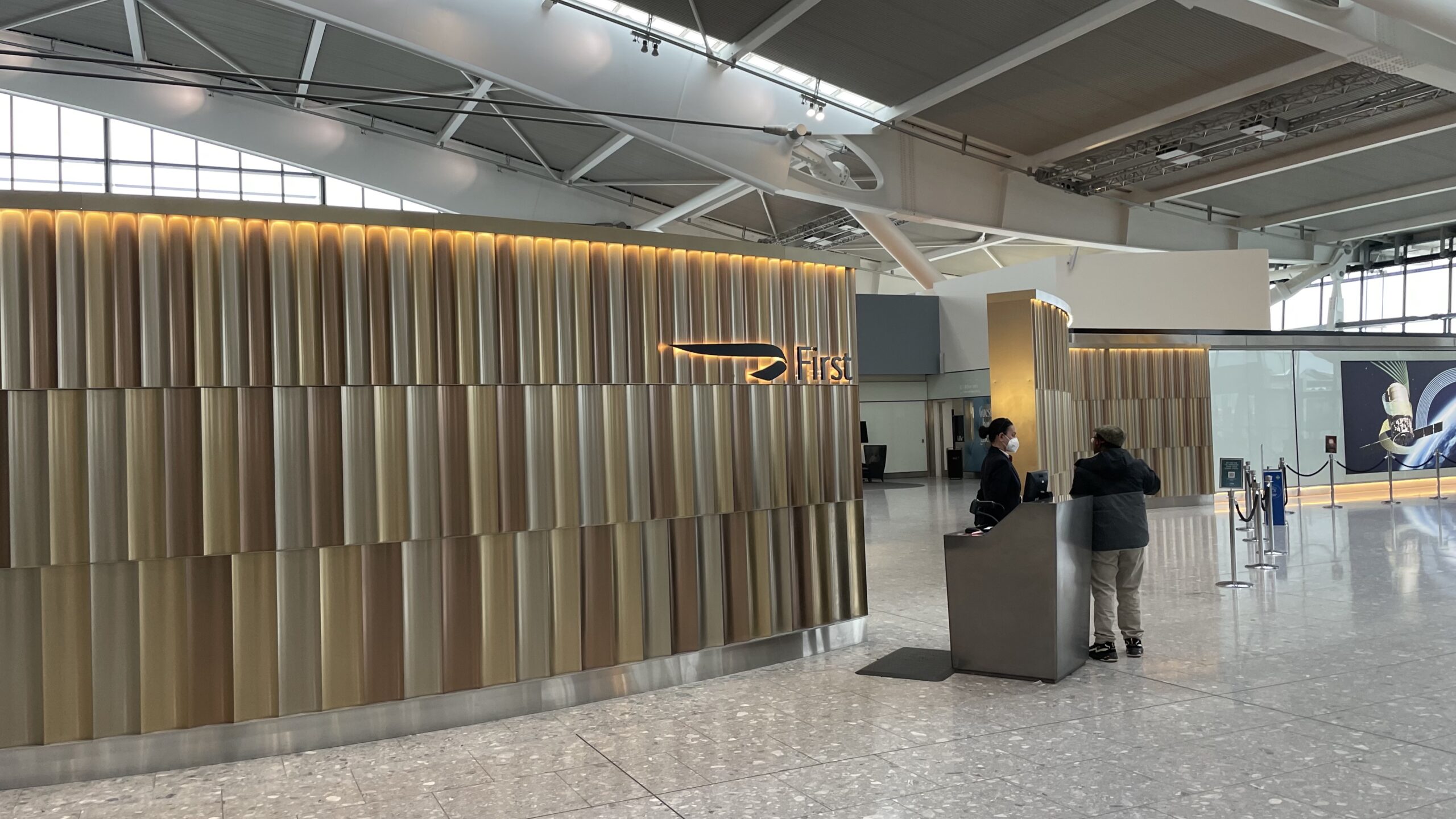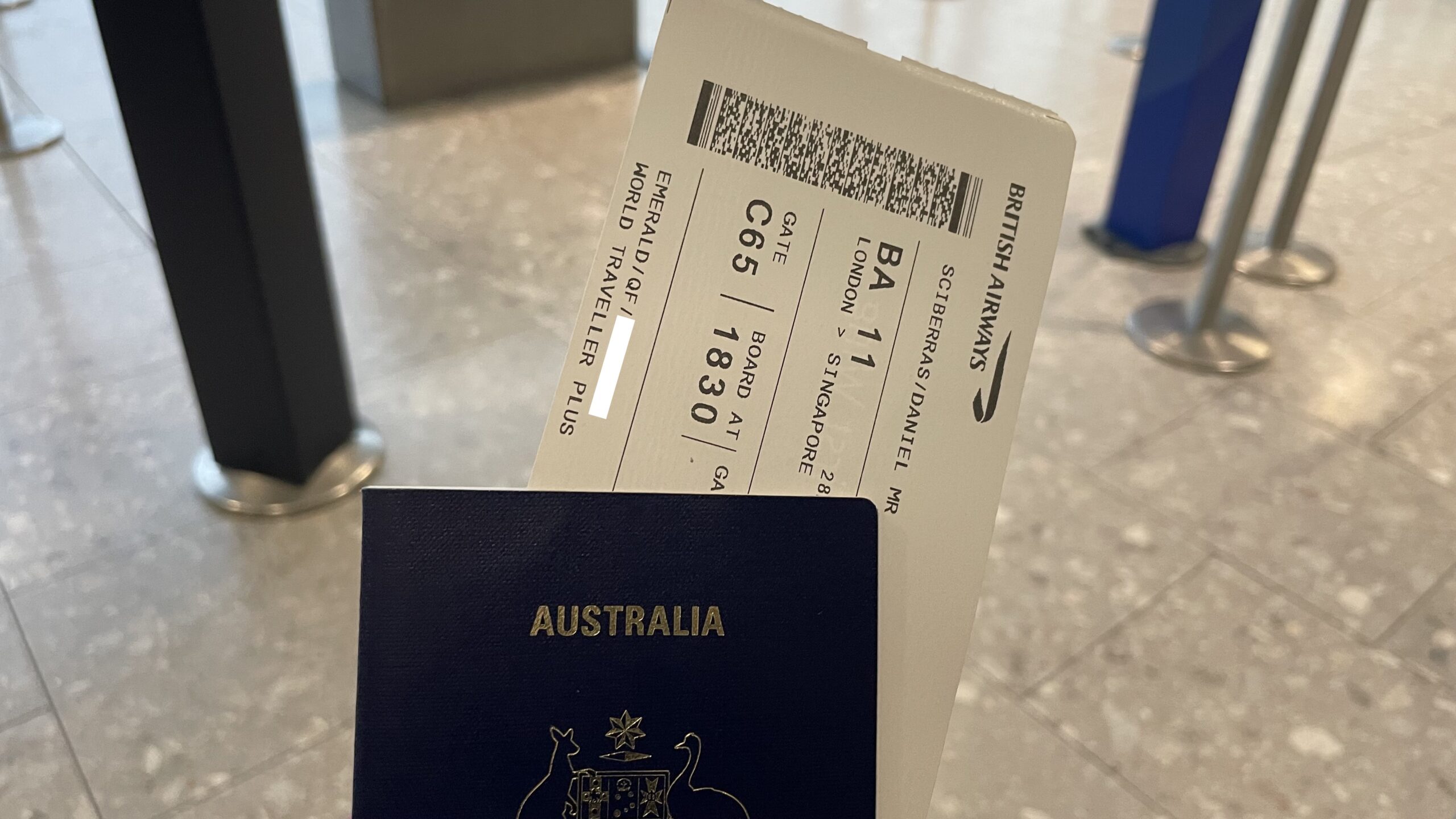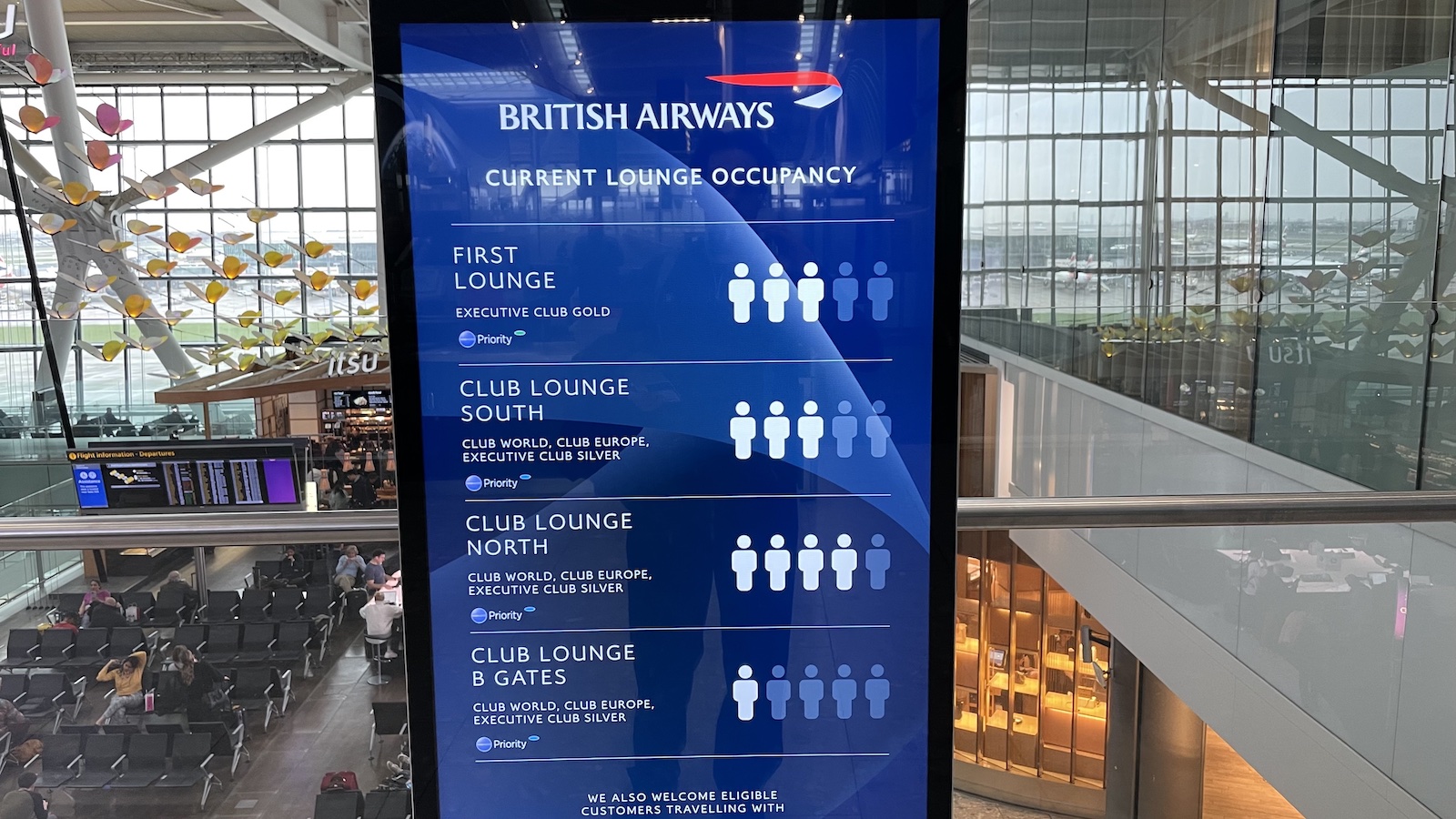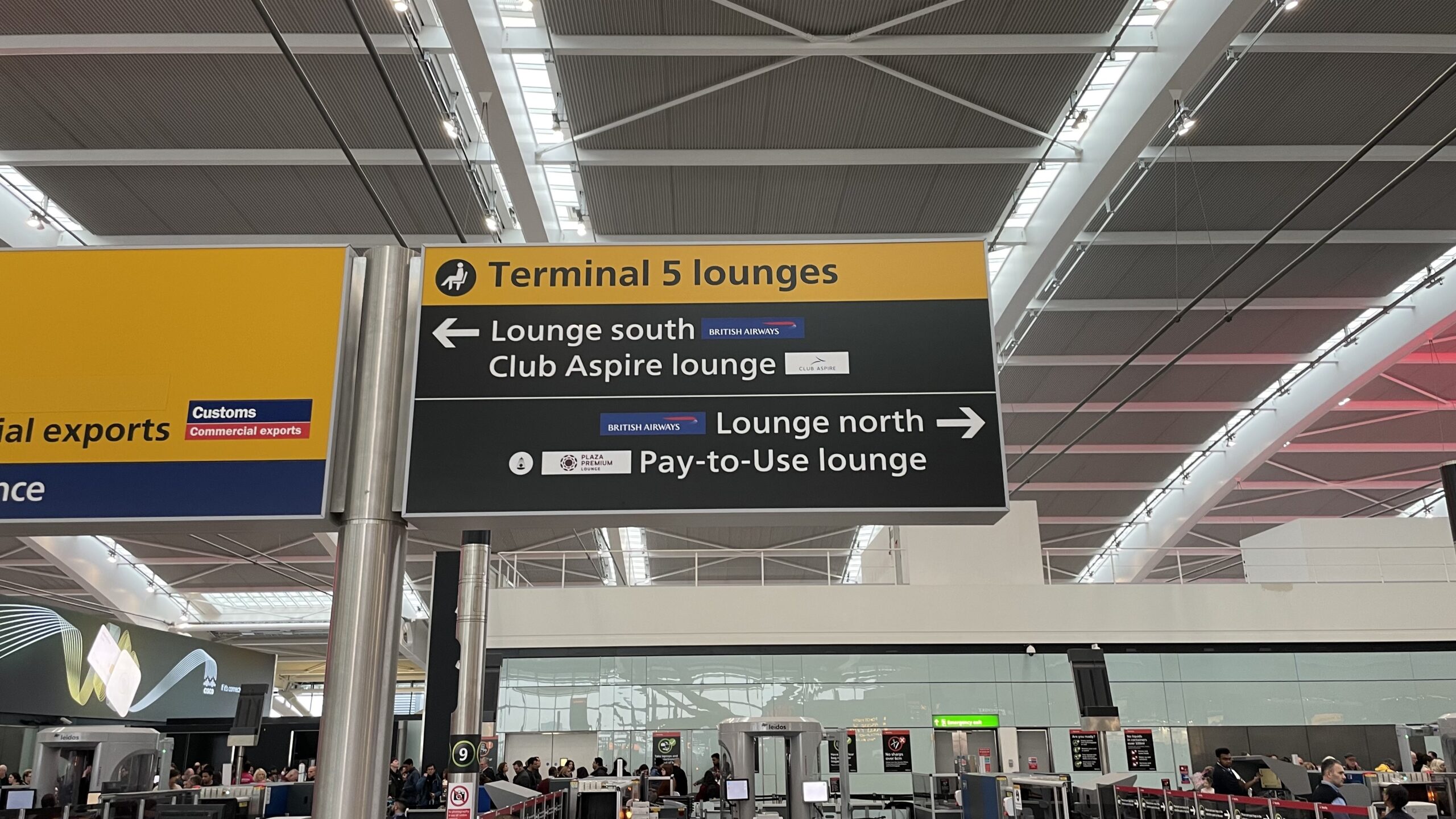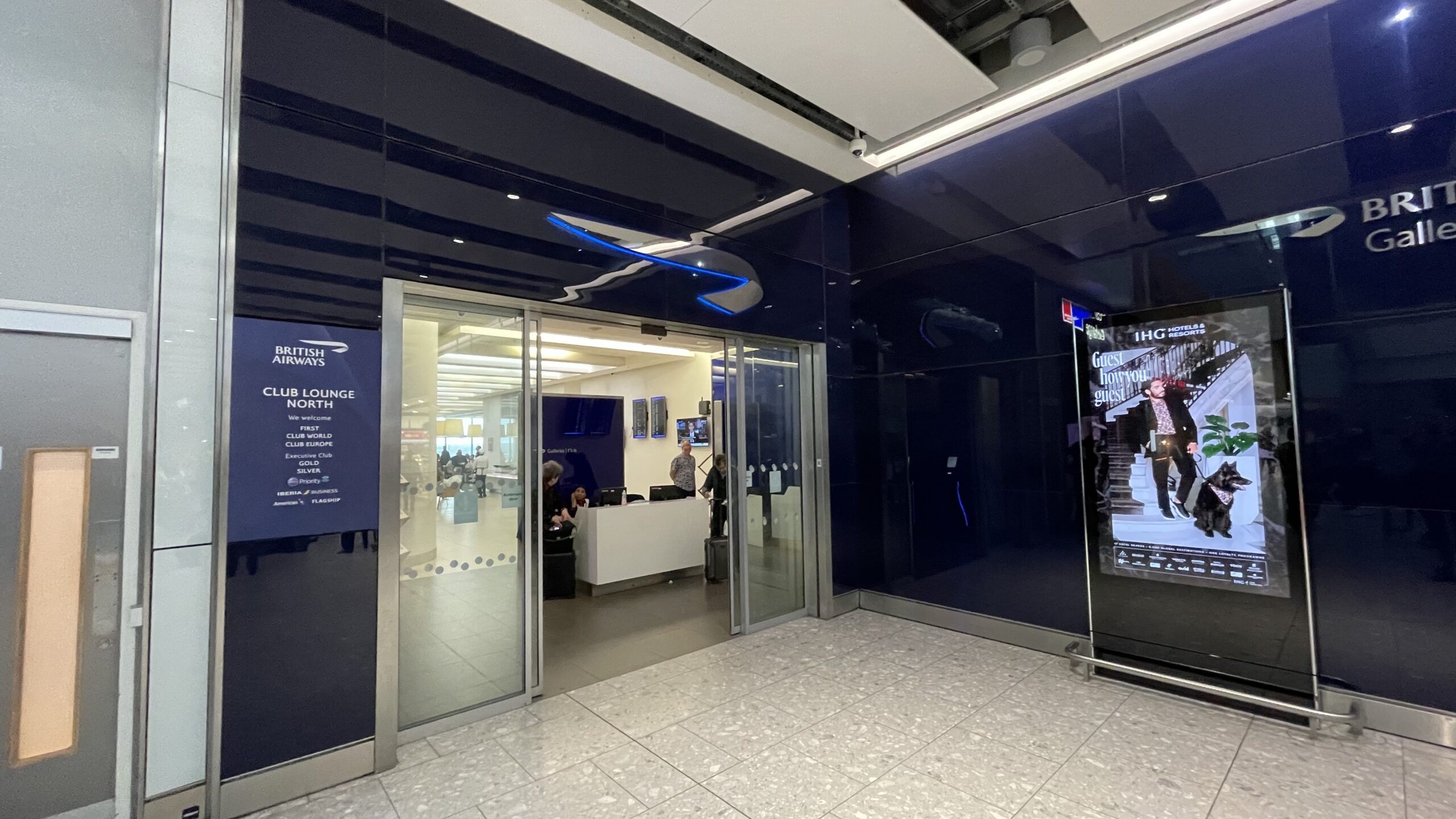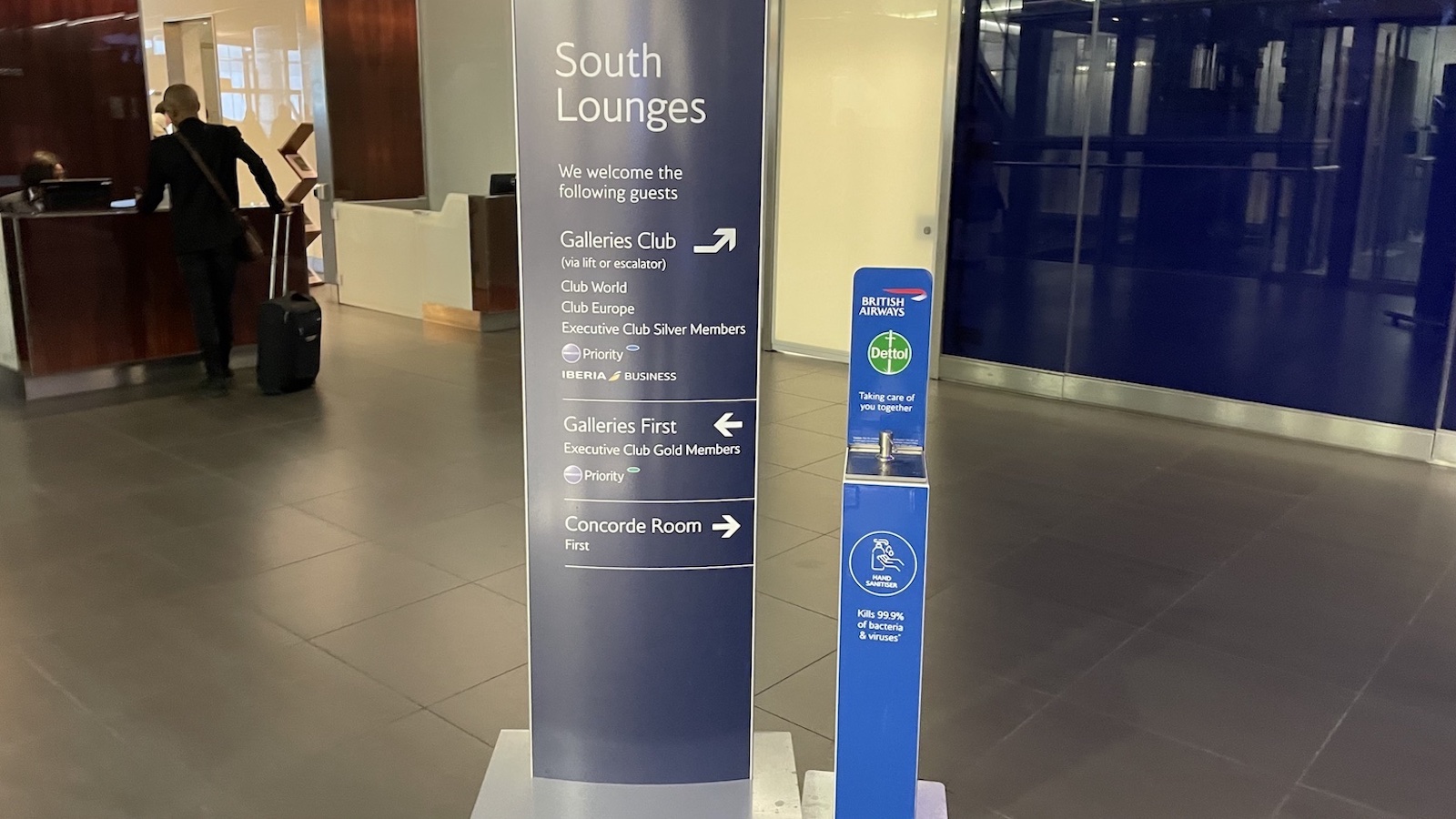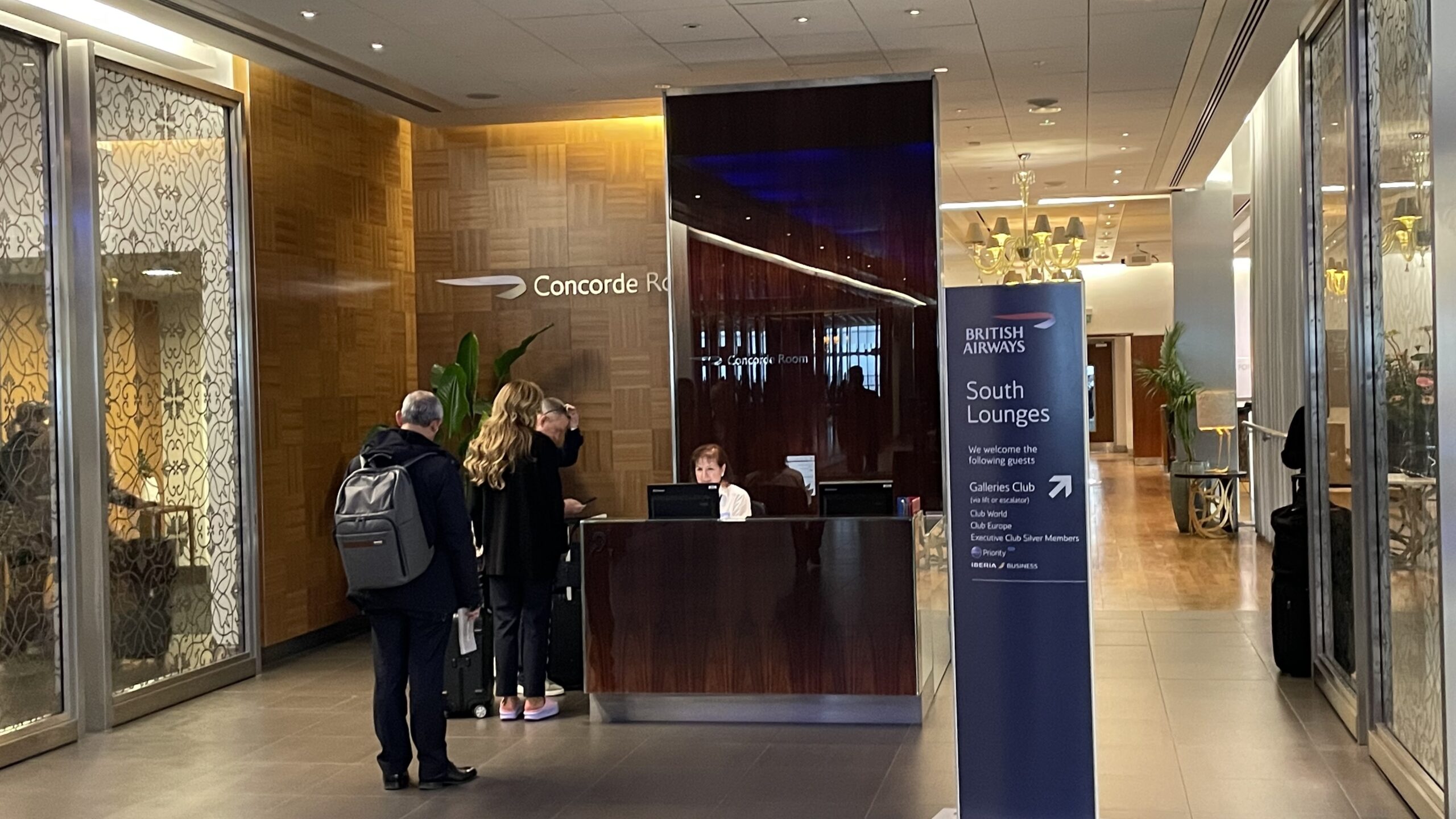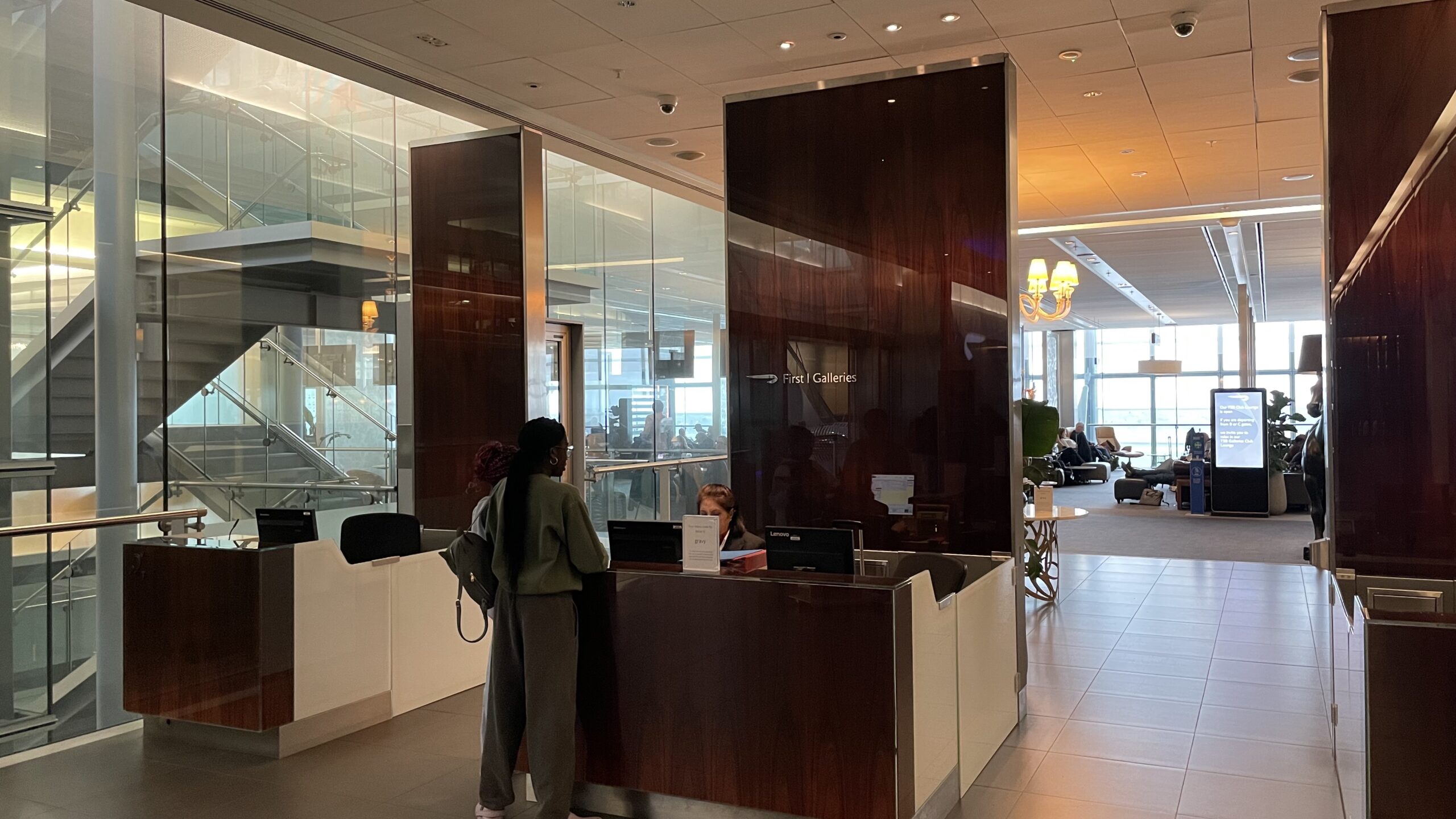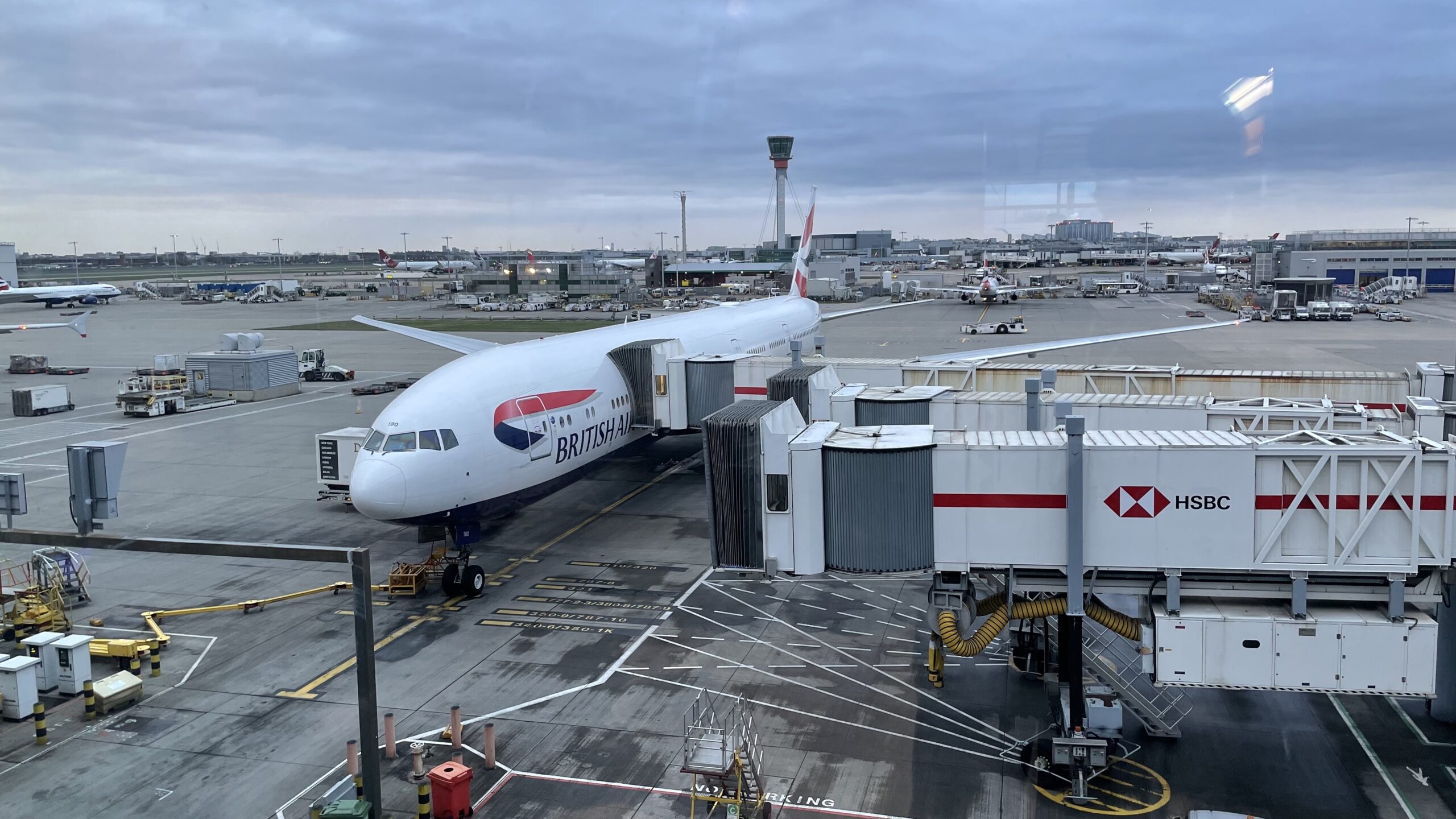 British Airways Boeing 777 World Traveller Plus seating
After passing the Business Class section of the plane, also known as Club World, it's hard not to view World Traveller Plus as a significant downgrade. That is, of course, until I stare further back into the plane and spot the World Traveller section. No 'Plus' over there. And the difference between World Traveller and World Traveller Plus is significant. A smile quickly returns to my face.
Firstly, I notice that the World Traveller Plus cabin has greater legroom, known as seat pitch in industry speak, than its World Traveller counterpart. For a long-haul flight such as this one, these extra inches of legroom will be a God send. A blanket, pillow and headset await me at my seat. I am very impressed with the pillow. For Premium Economy, it is large and surprisingly firm, as compared to the standard very thin pillows normally provided that offer little to no head support.
The cushioning on the seat is also very comfortable, not too hard but also not too soft. And the seat also has a reasonable recline, which allows me to get about five hours of sleep during the flight. The cabin is well-appointed and 'on brand', albeit slightly bland in its colour palette.
There are drink bottle holders located underneath the forward centre consoles as well as USB ports located at the bottom of the rear centre console. A footrest is also provided, which I find to be useful in regularly changing my feet position so they don't end up sore or asleep from being stationary in just one position.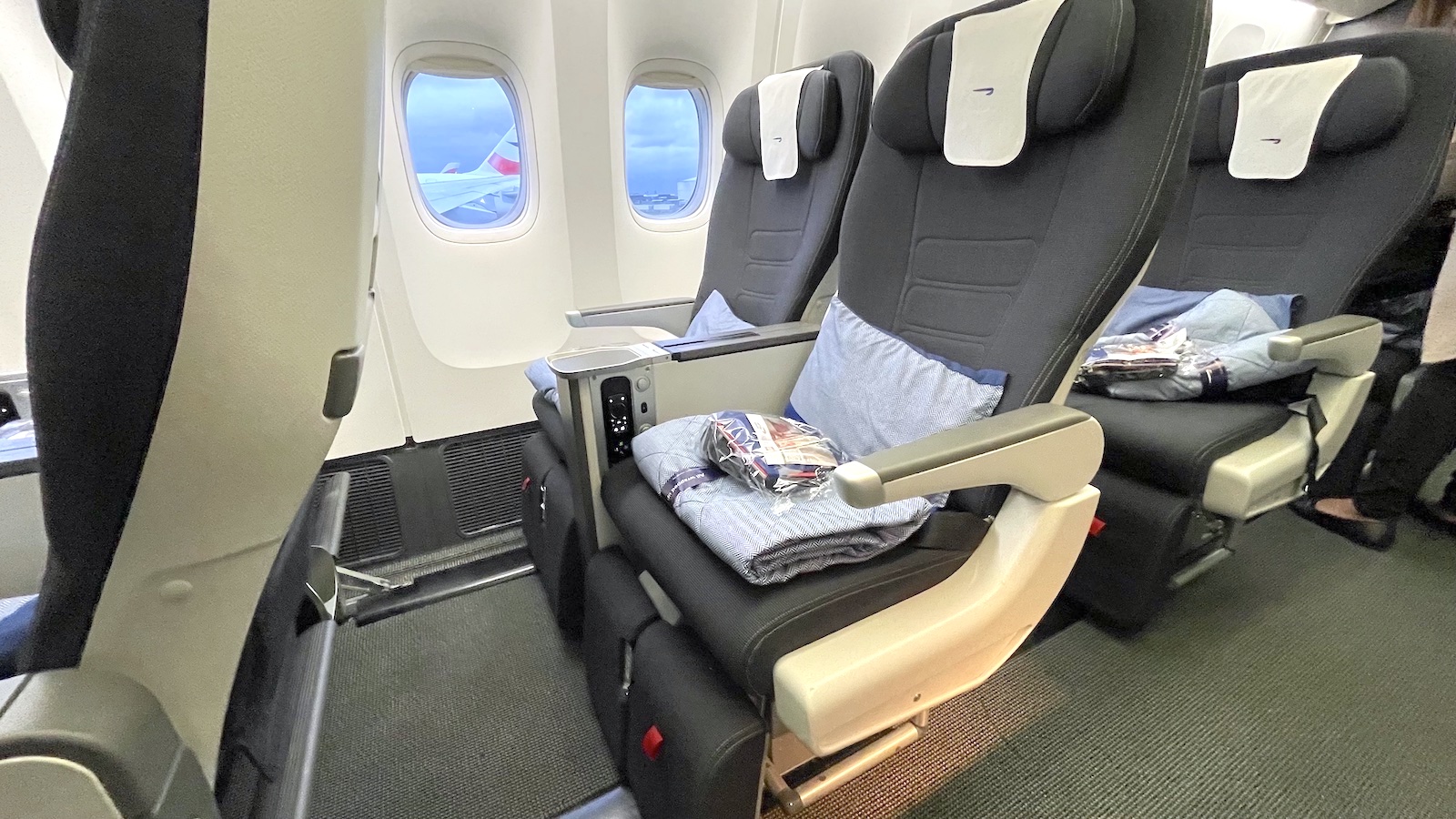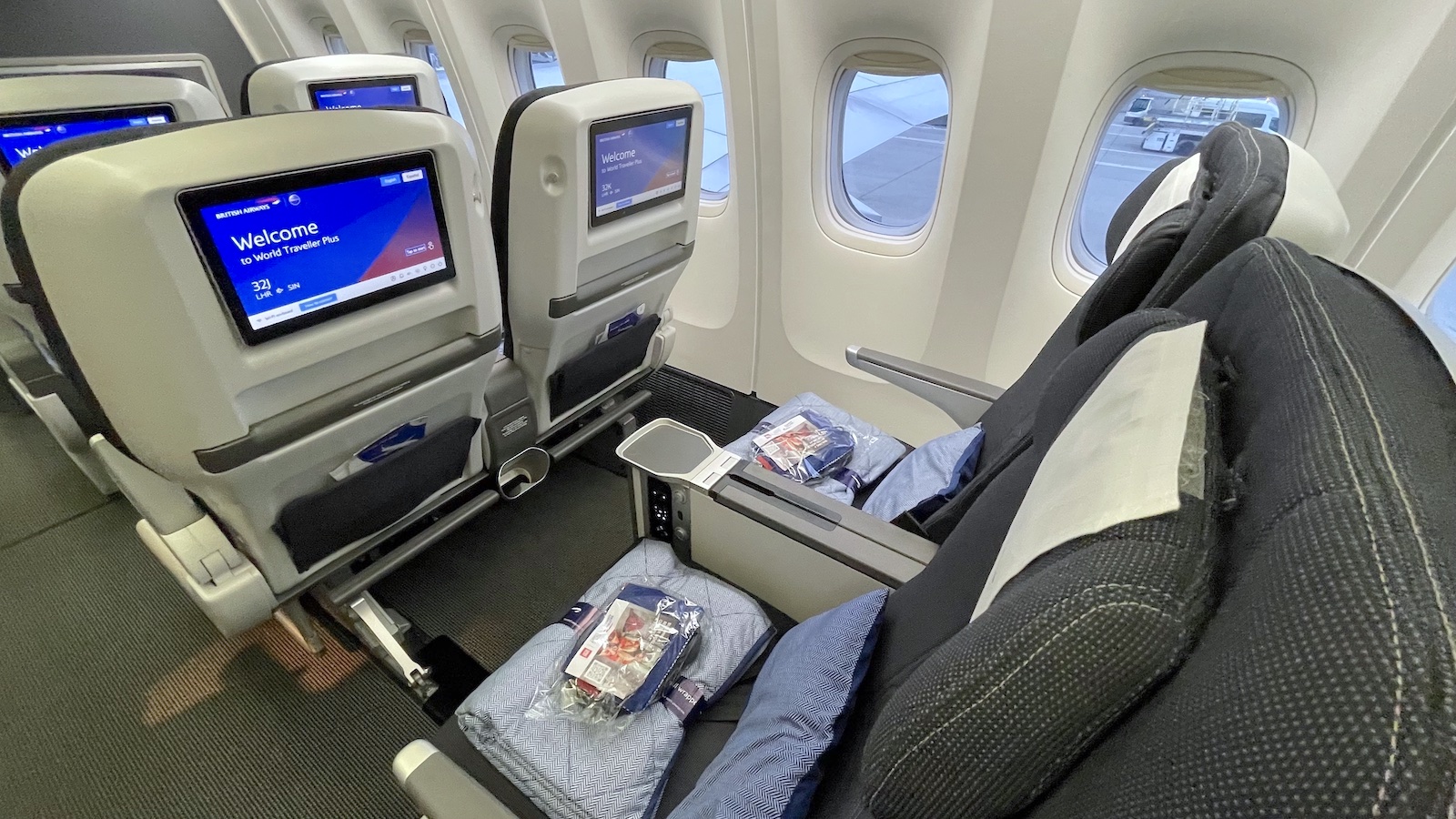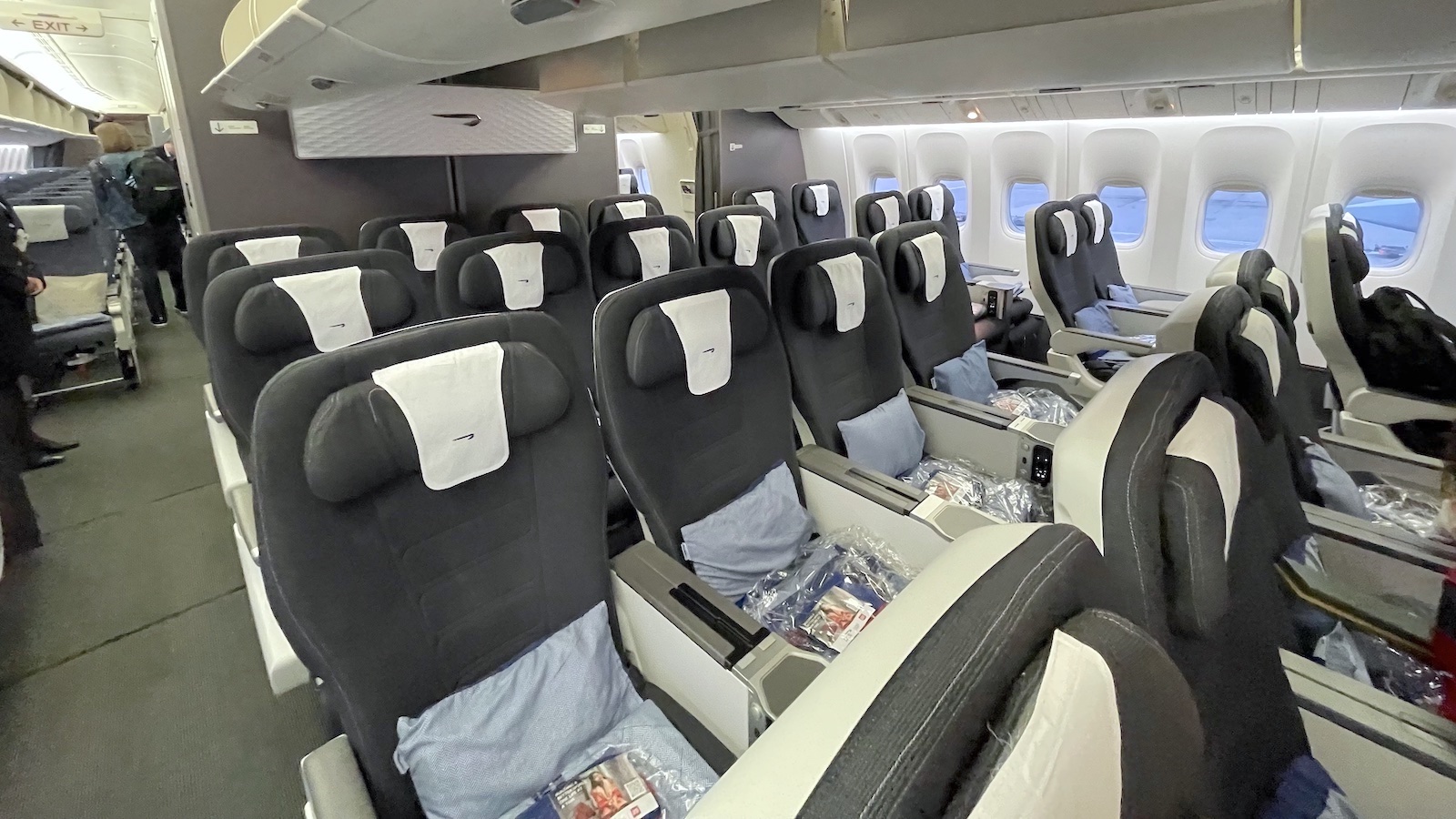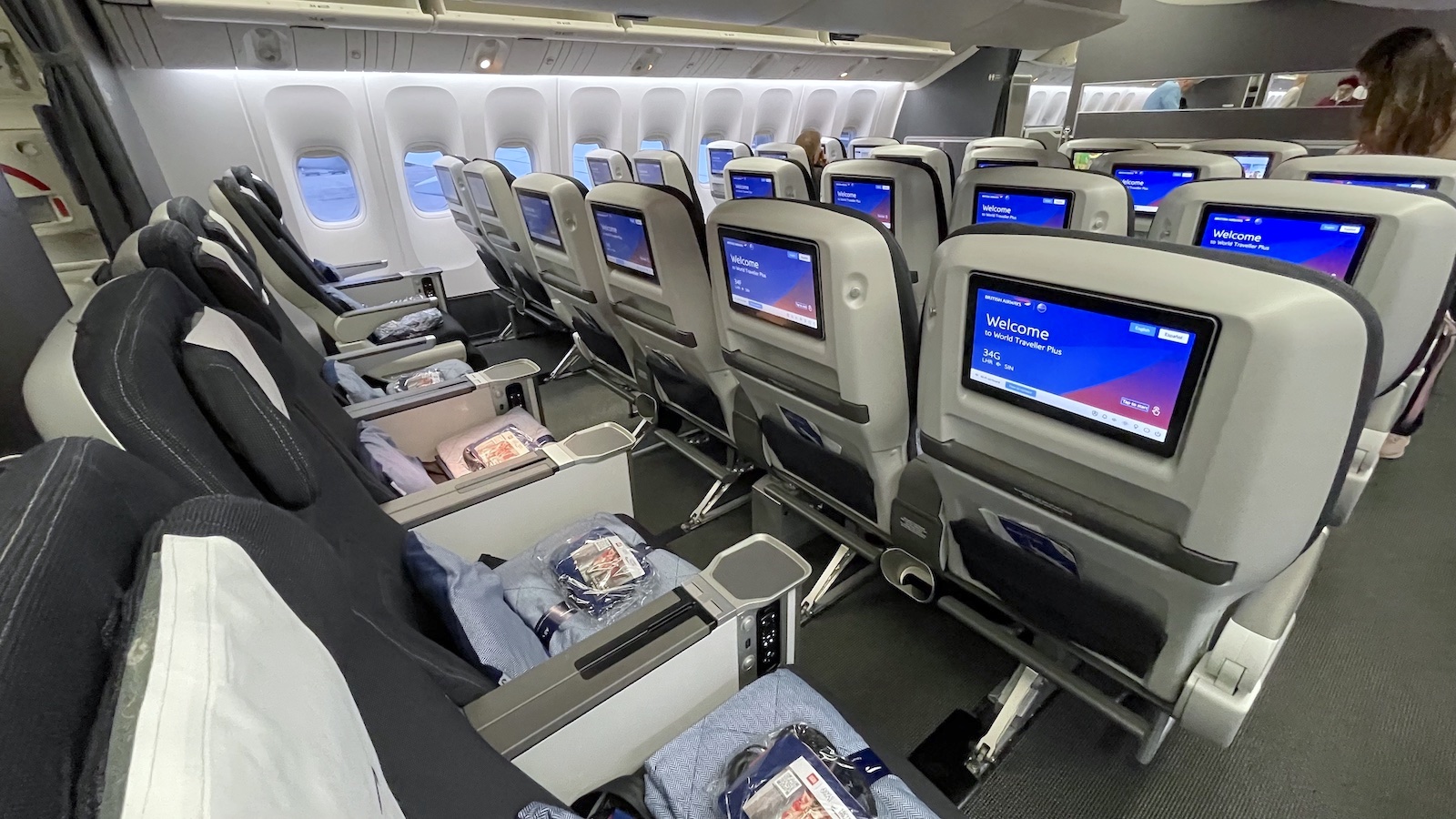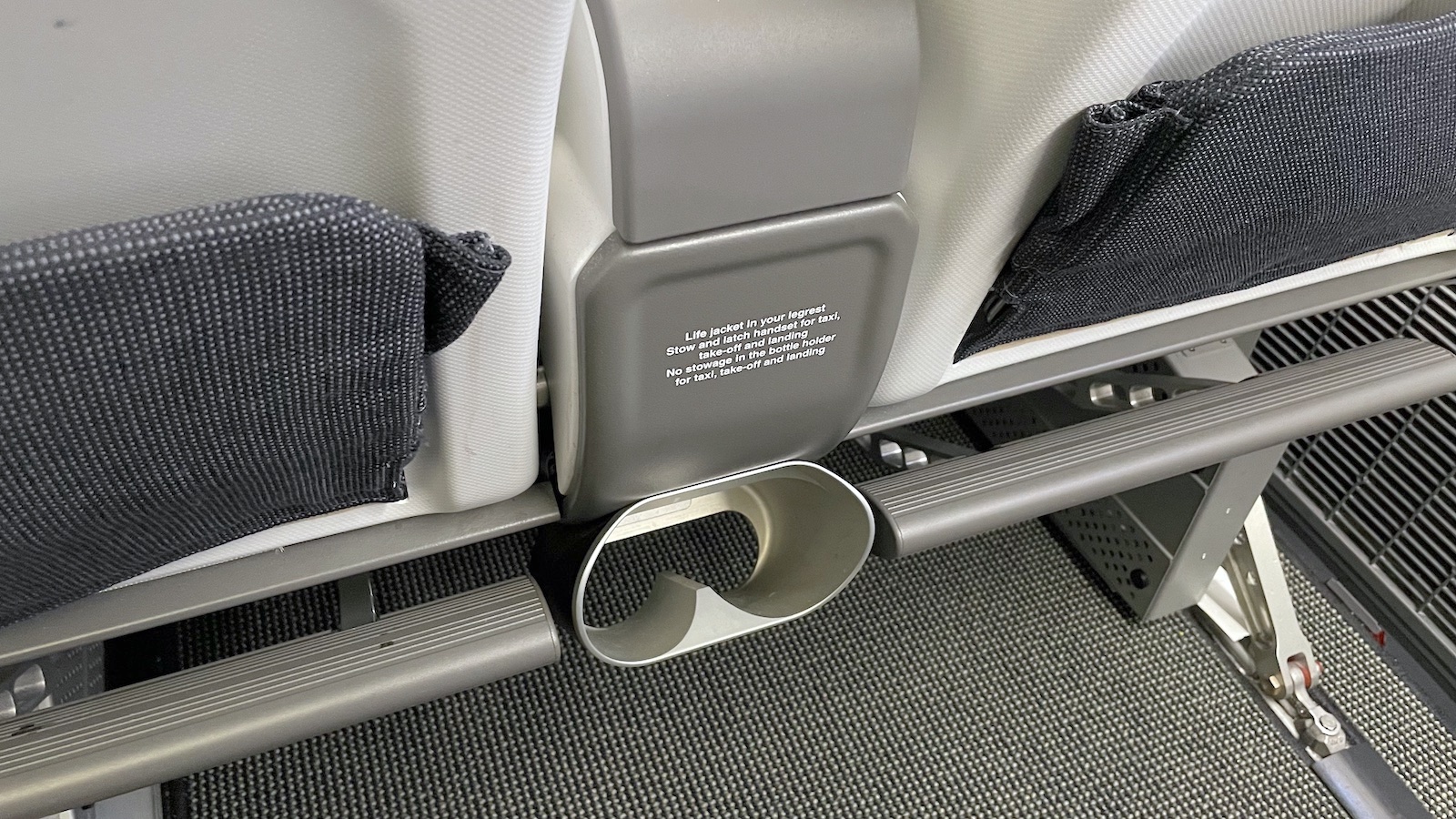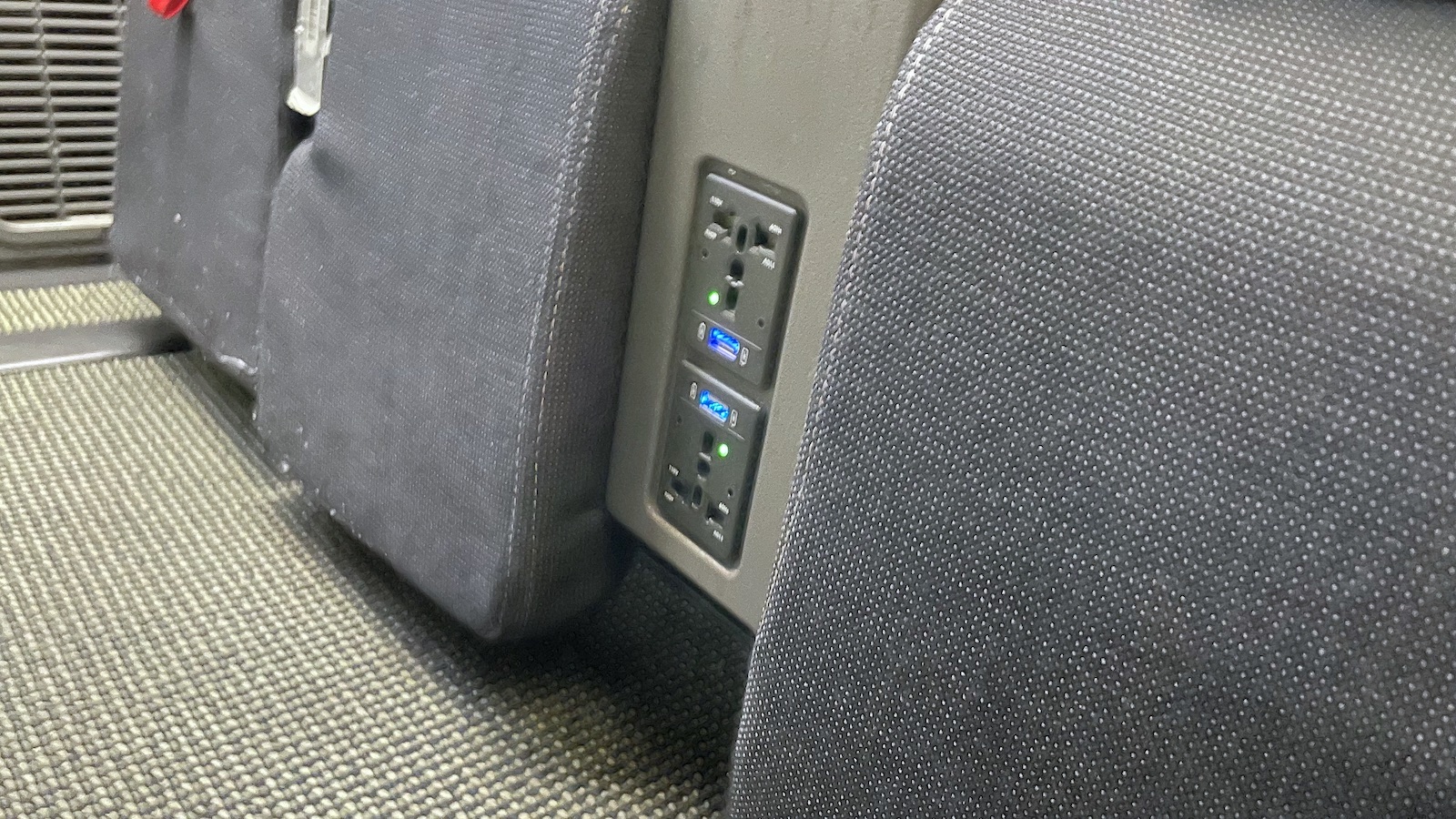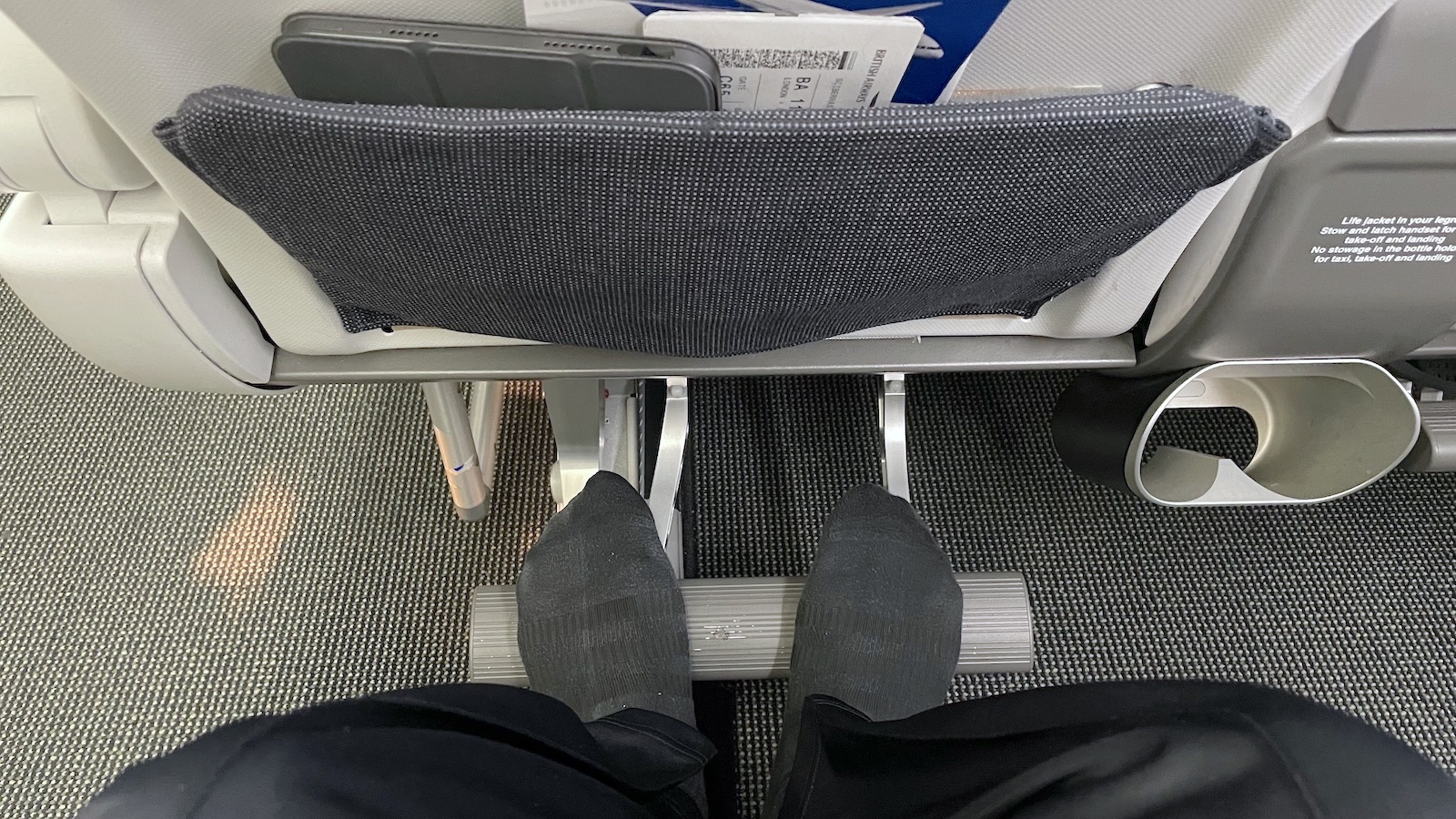 British Airways Boeing 777 World Traveller Plus food and beverage
Aside from a larger seat pitch in World Traveller Plus, I also receive larger size meals. Again, given the long-haul nature of this flight, I very much welcome this, as it helps me to avoid snacking throughout the flight. And for me, I snack less on apples or fruits, and more on chocolate bars and chips!
Pre-departure service
While there is no pre-departure service in Premium Economy, I am quickly offered a drink not long after take-off. I gravitate to my new welcome drink staple, the Bloody Mary. It's beautifully made, with just the right amount of spice.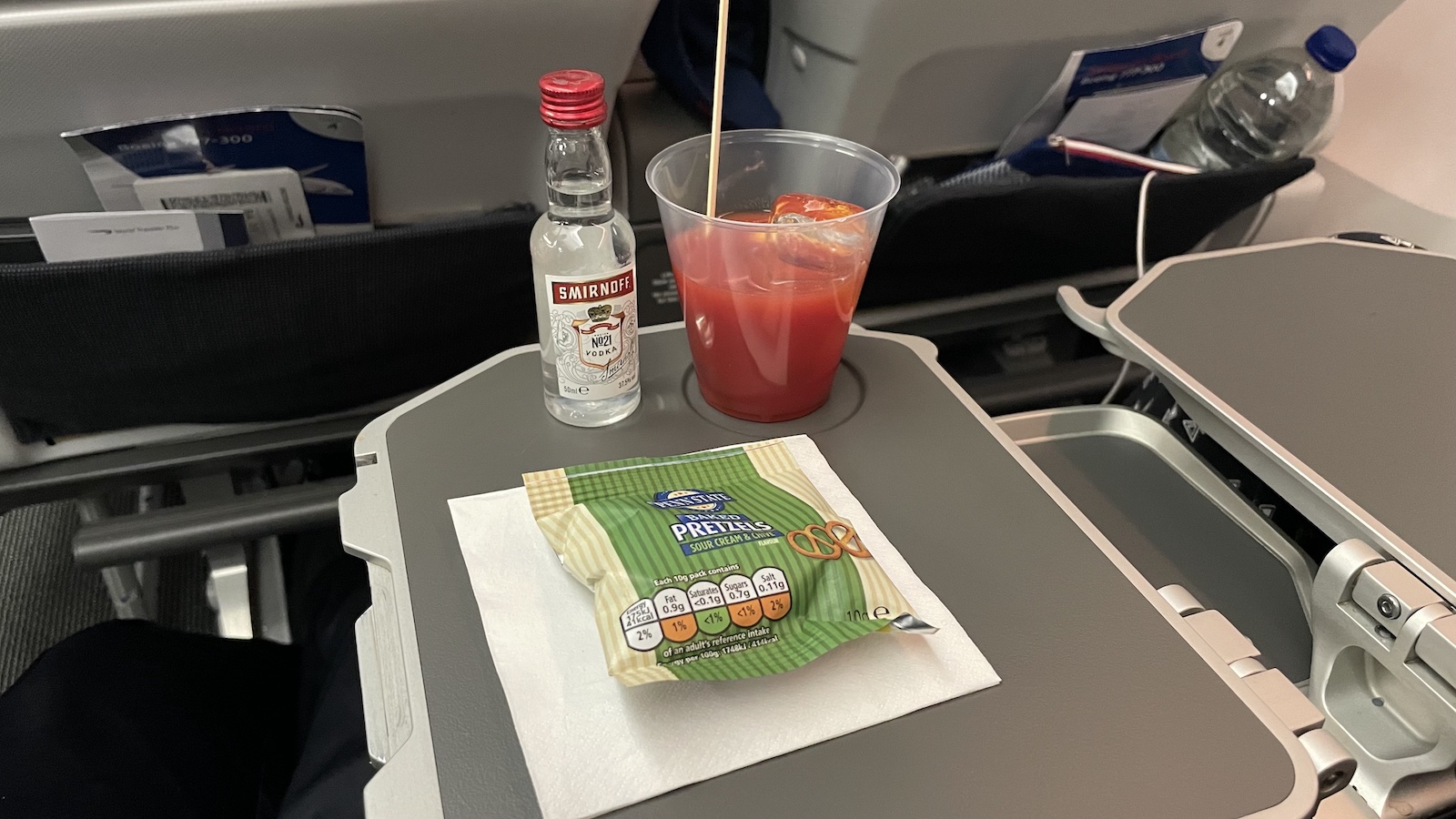 Meal service
The main meal service is started soon after the welcome drinks. I opt for the rigatoni pasta, served with bocconcini and slow-roasted tomato sauce. The pasta is so fresh and flavoursome and the meal overall is just the right size. I sometimes feel a bit bloated or full, especially after a pasta dish, but not this time. I pair the meal with a beautiful Vina Albali 2021 Cabernet Sauvignon, which goes down nicely. For dessert, I opt for the sweet option. Tonight, it's a passionfruit panna cotta, which rounds out the meal perfectly. Cheese and crackers are also offered.
I am lucky to have a great seat mate who I strike up a conversation with. She is actually a British Airways employee currently on leave and visiting family in Malaysia. She is kind enough to let me take a photo of her meal. She chooses the chilli chicken with jasmine rice. Her meal also looks very appetising, and she confirms that it is as much.
A third option of braised leg of lamb served with pea mousseline, roasted cauliflower and rosemary jus is also available.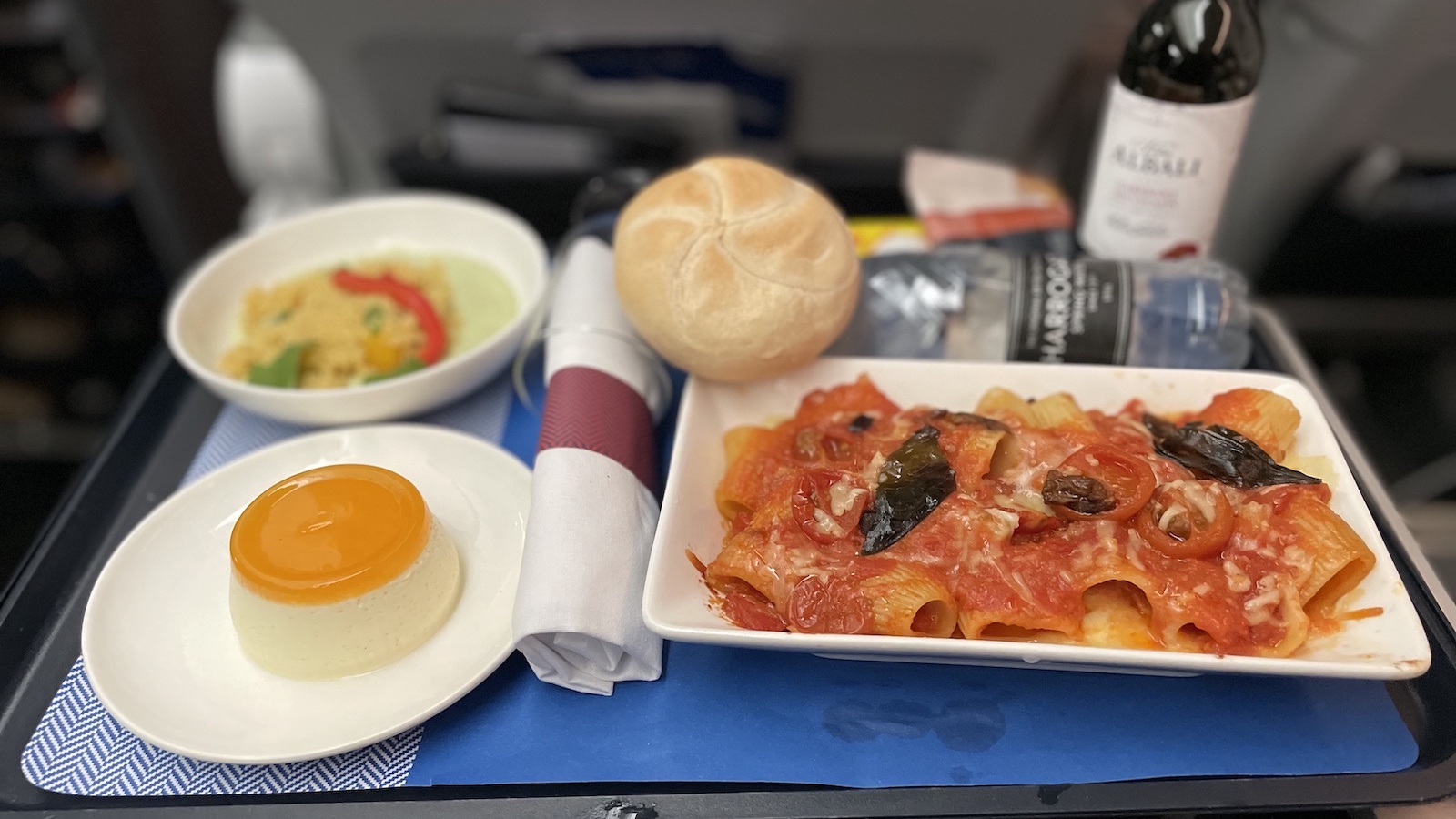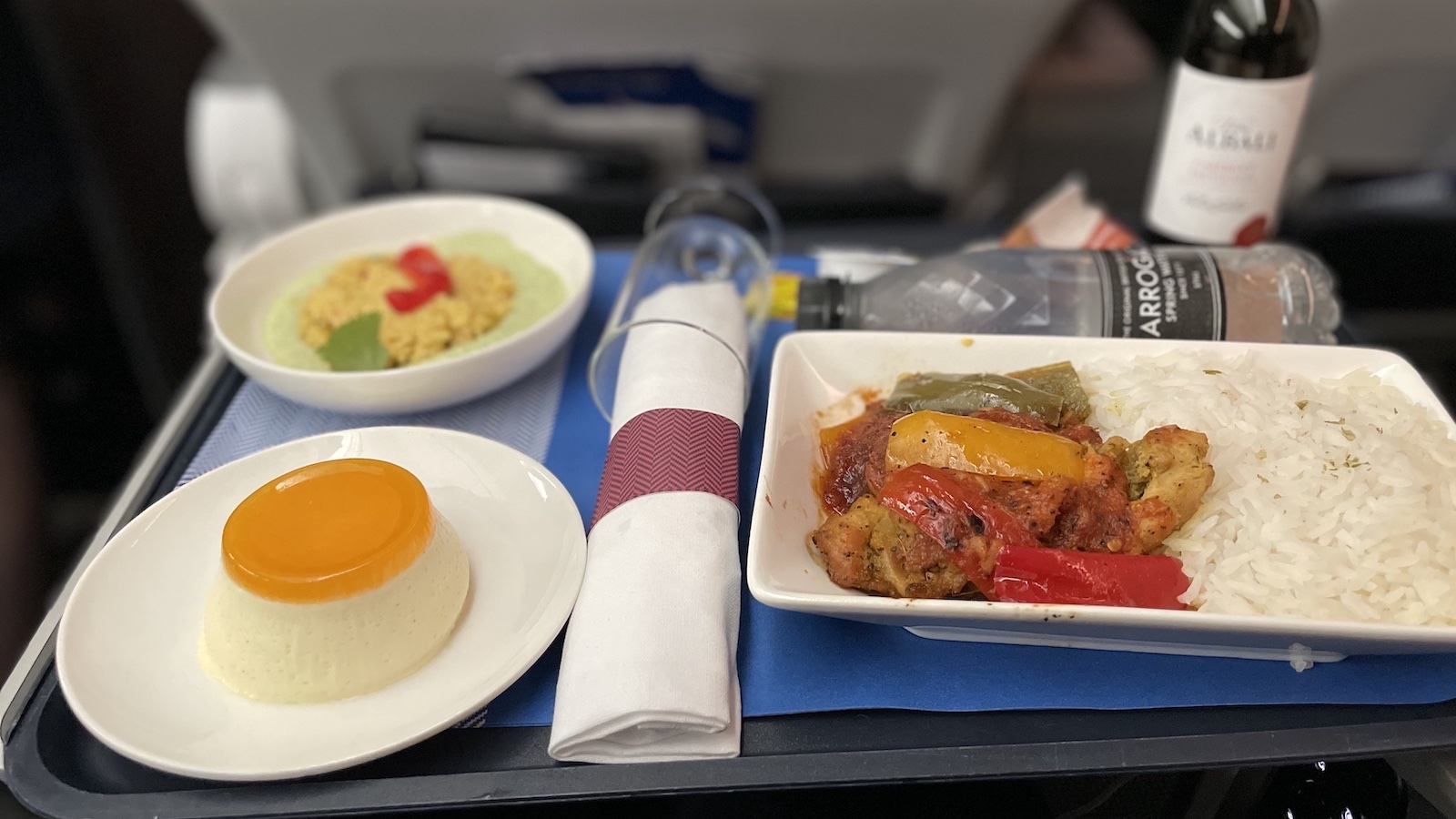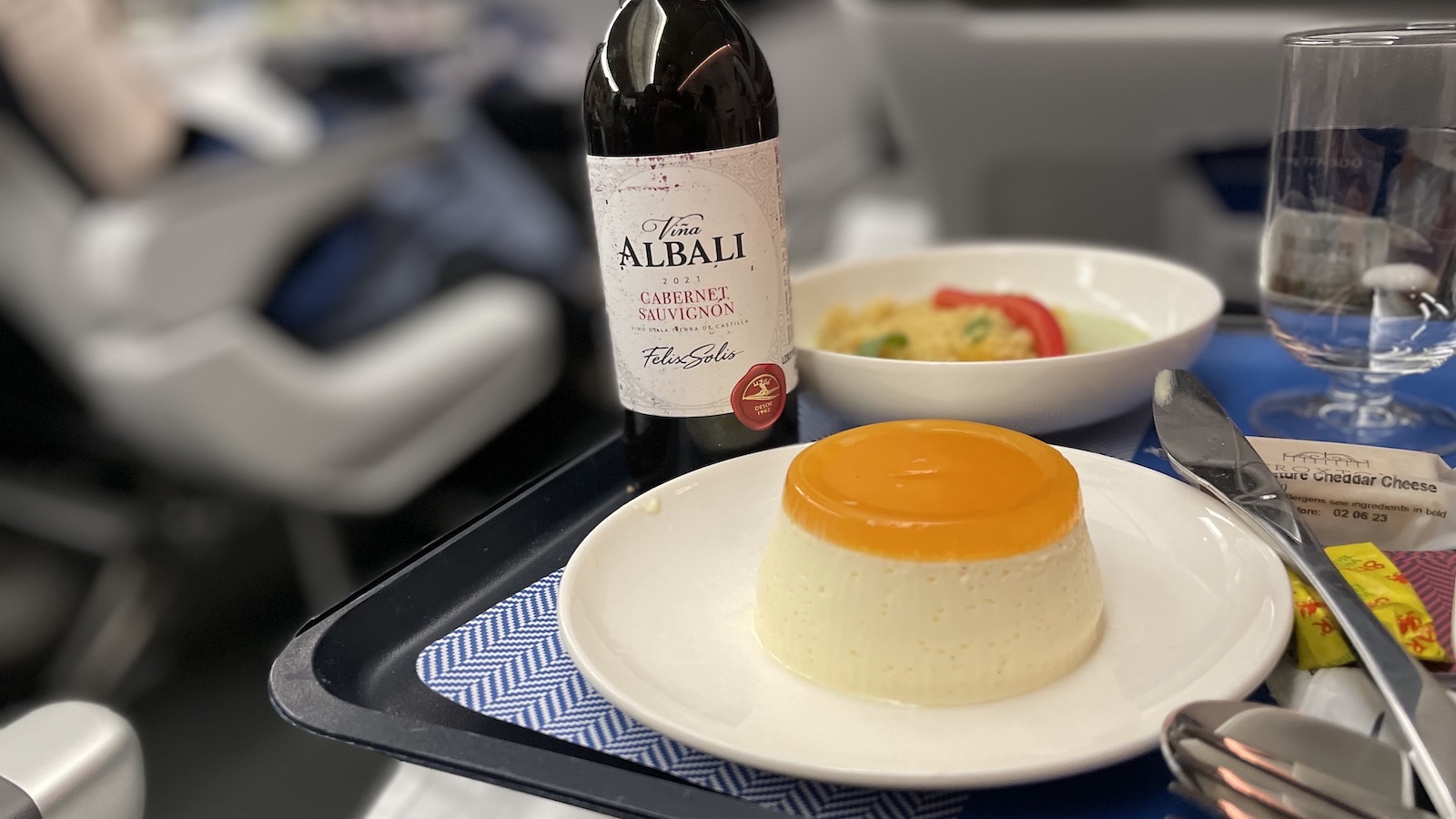 For breakfast, I indulge in a traditional full English hot breakfast, comprised of scrambled eggs, Cumberland pork sausage, back bacon, button mushrooms and grilled tomato. I order a white coffee to accompany my meal, providing me with my much-needed caffeine fix for the day.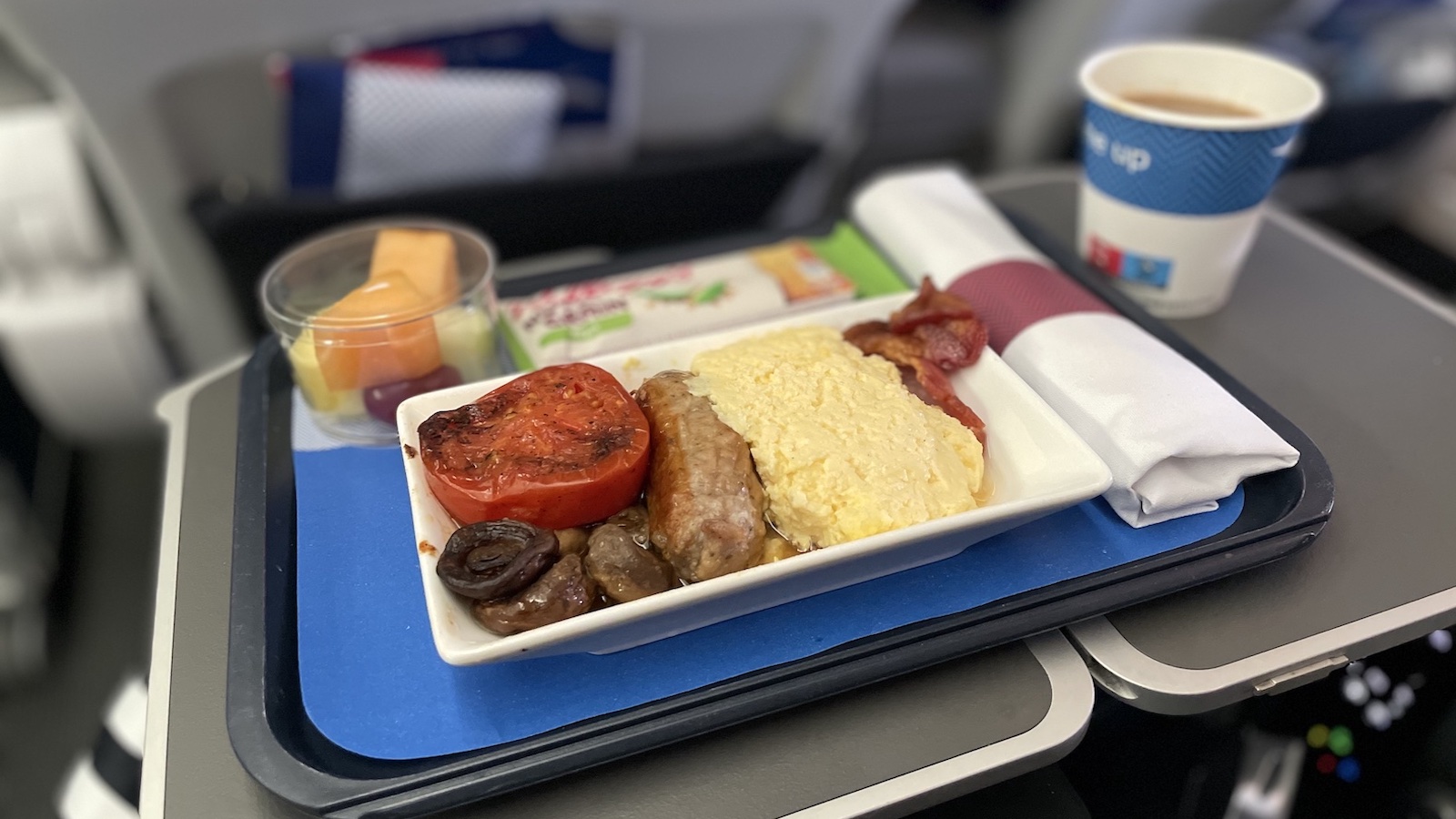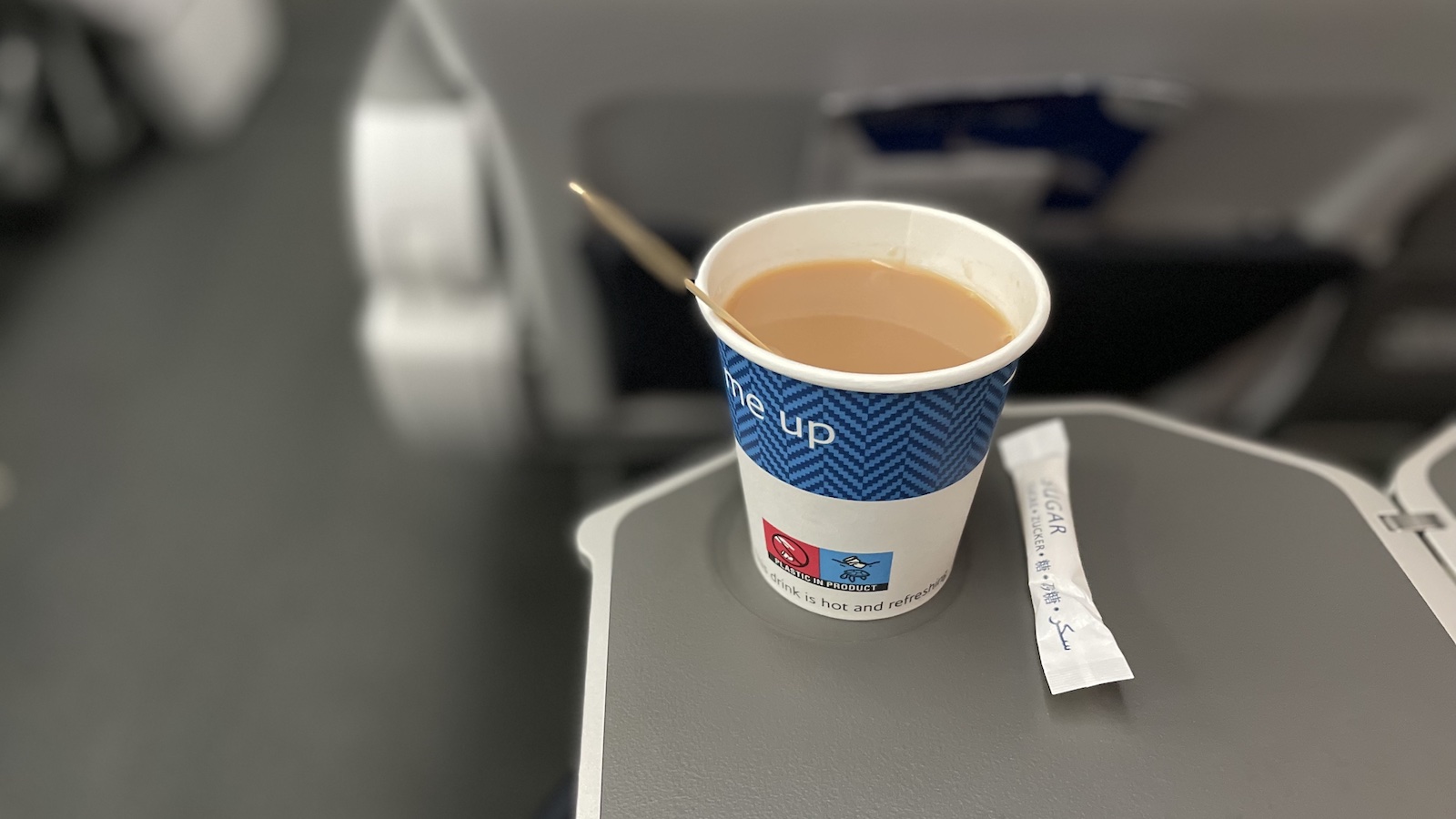 British Airways Boeing 777 World Traveller Plus amenities
The amenity kit includes a toothbrush and toothpaste, eye mask, socks and lip balm. This is quite a decent offering for Premium Economy and exceeds some other airlines' Business Class offerings.
The entertainment screen is large and responsive, offering a wide variety of movies, TV shows and music. I especially like the design of the flight map.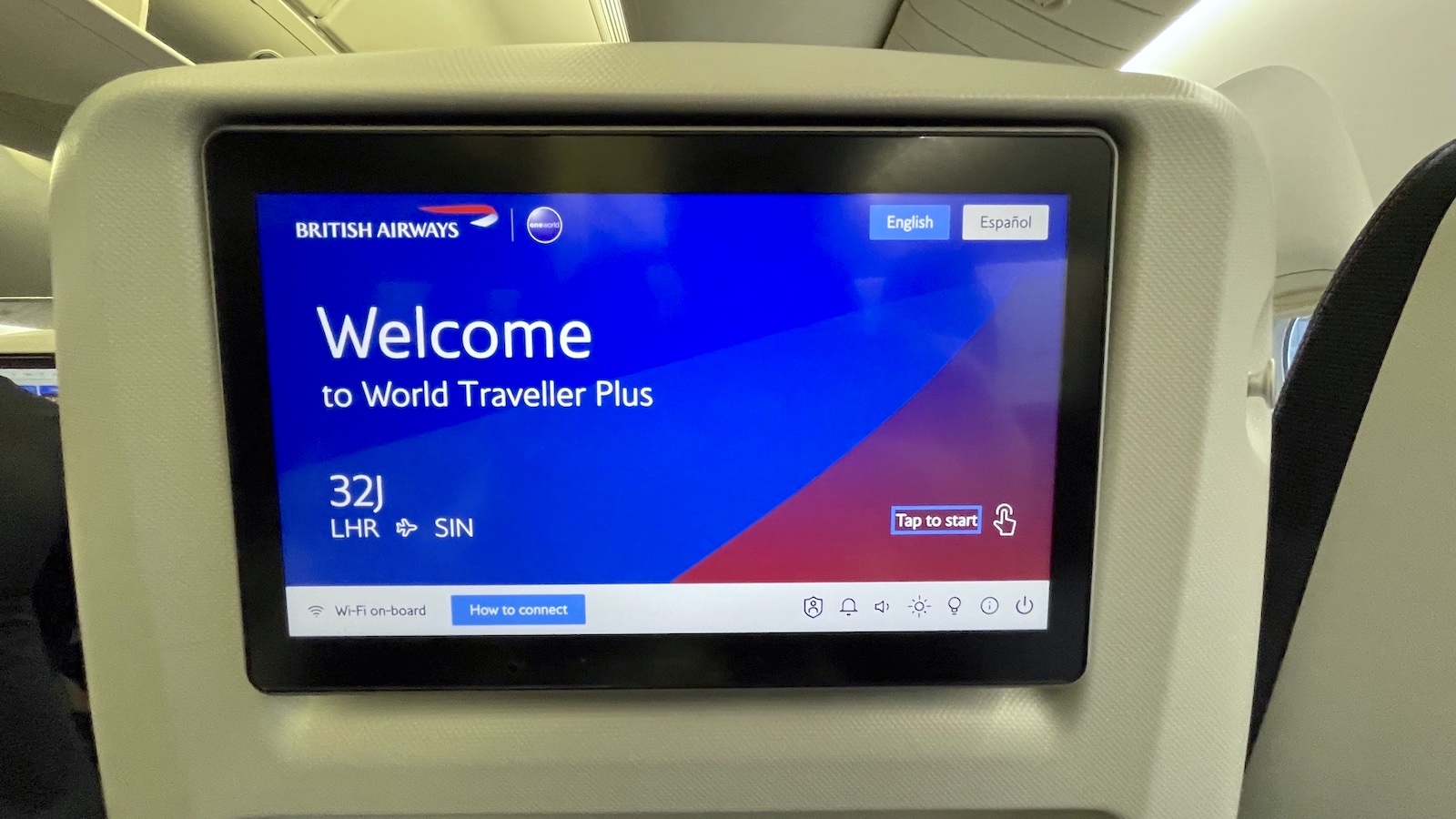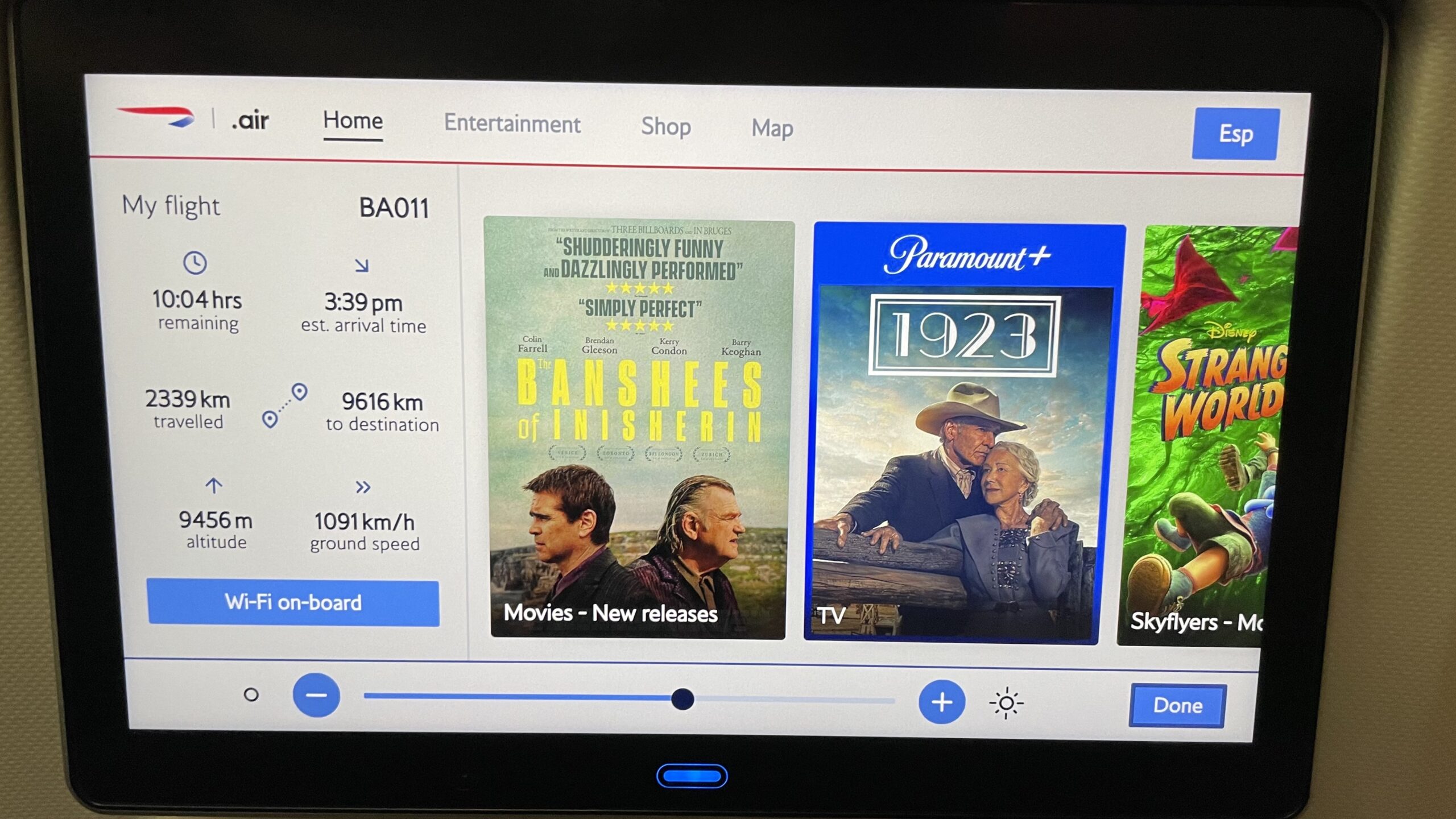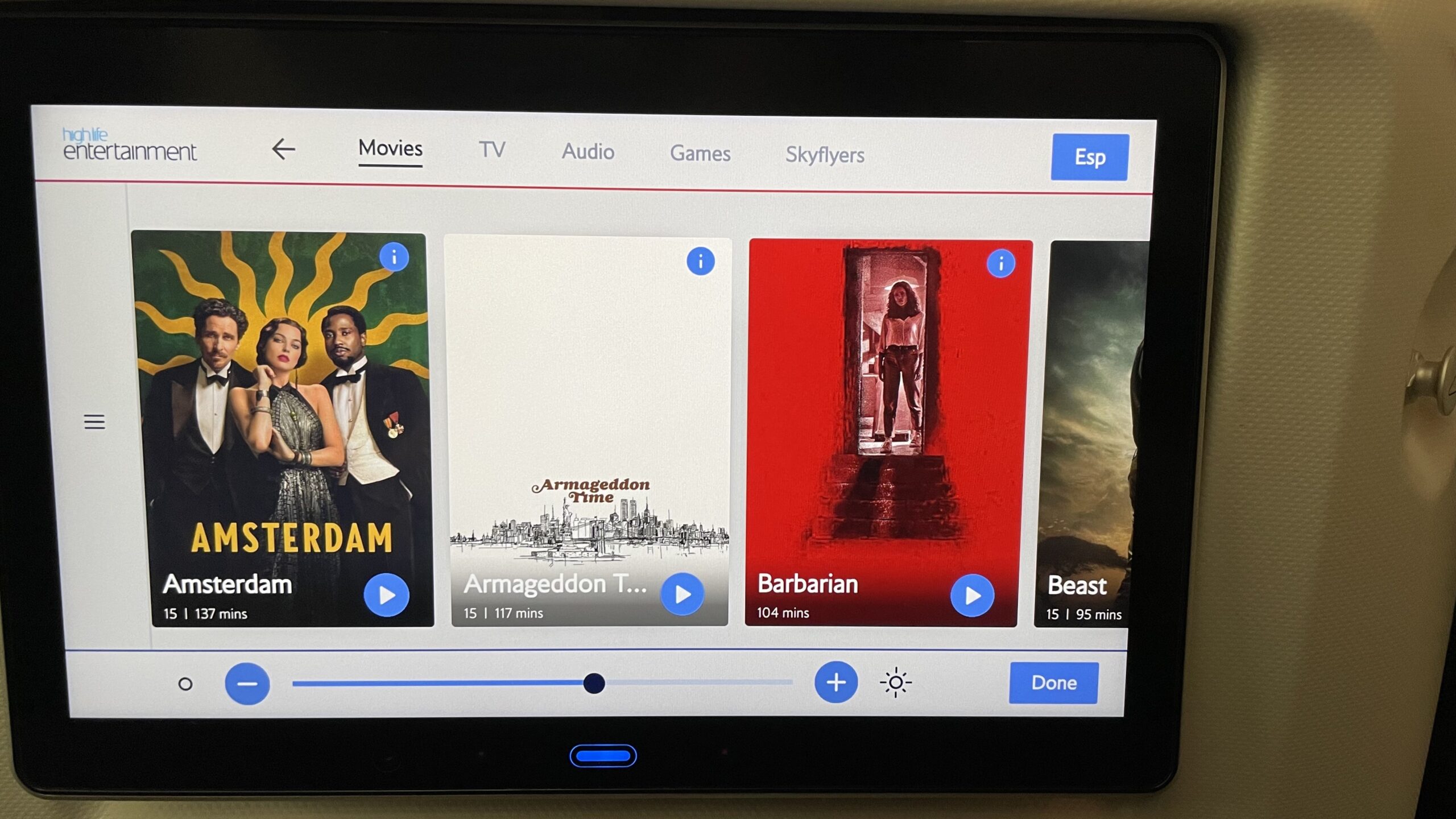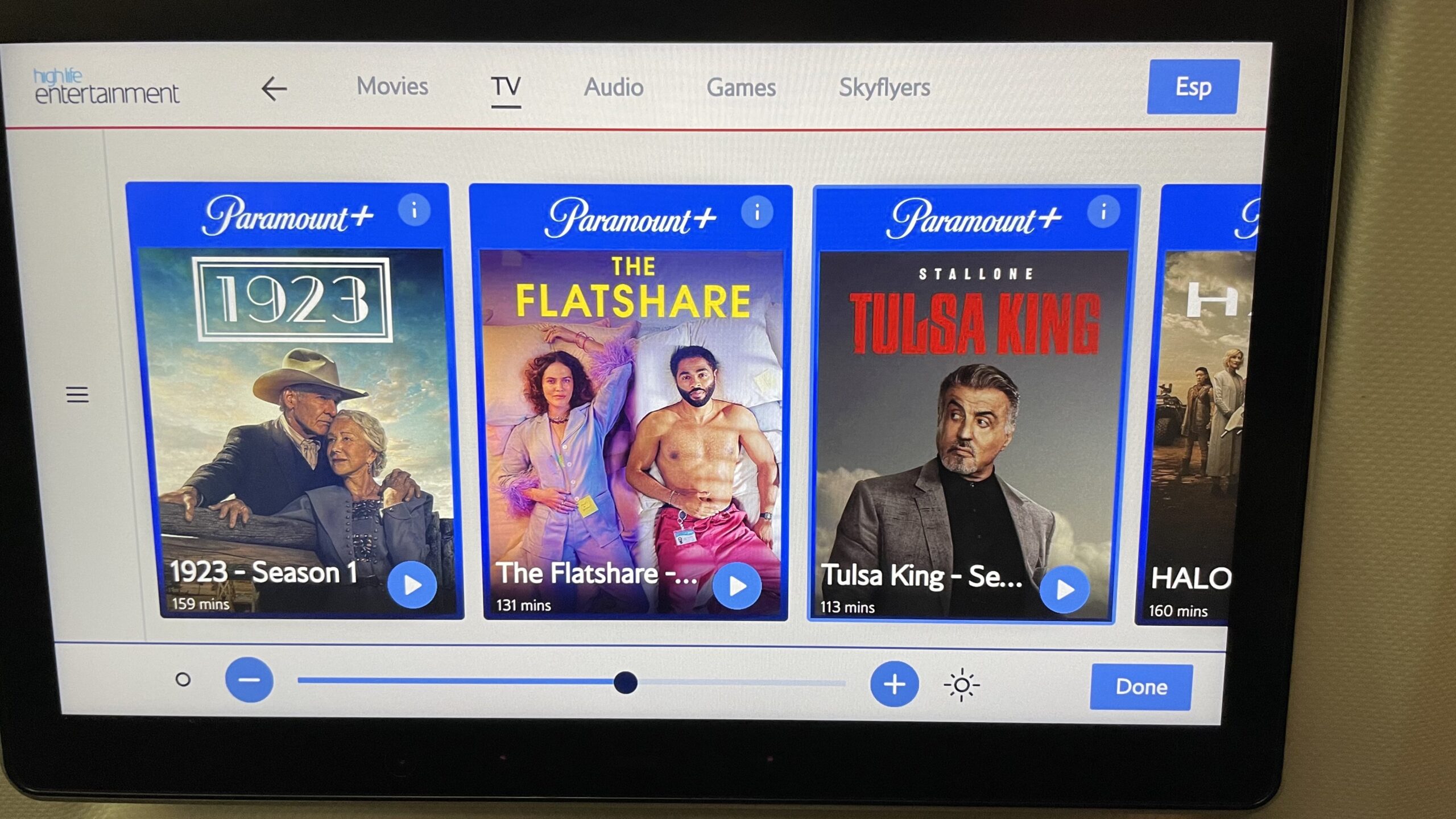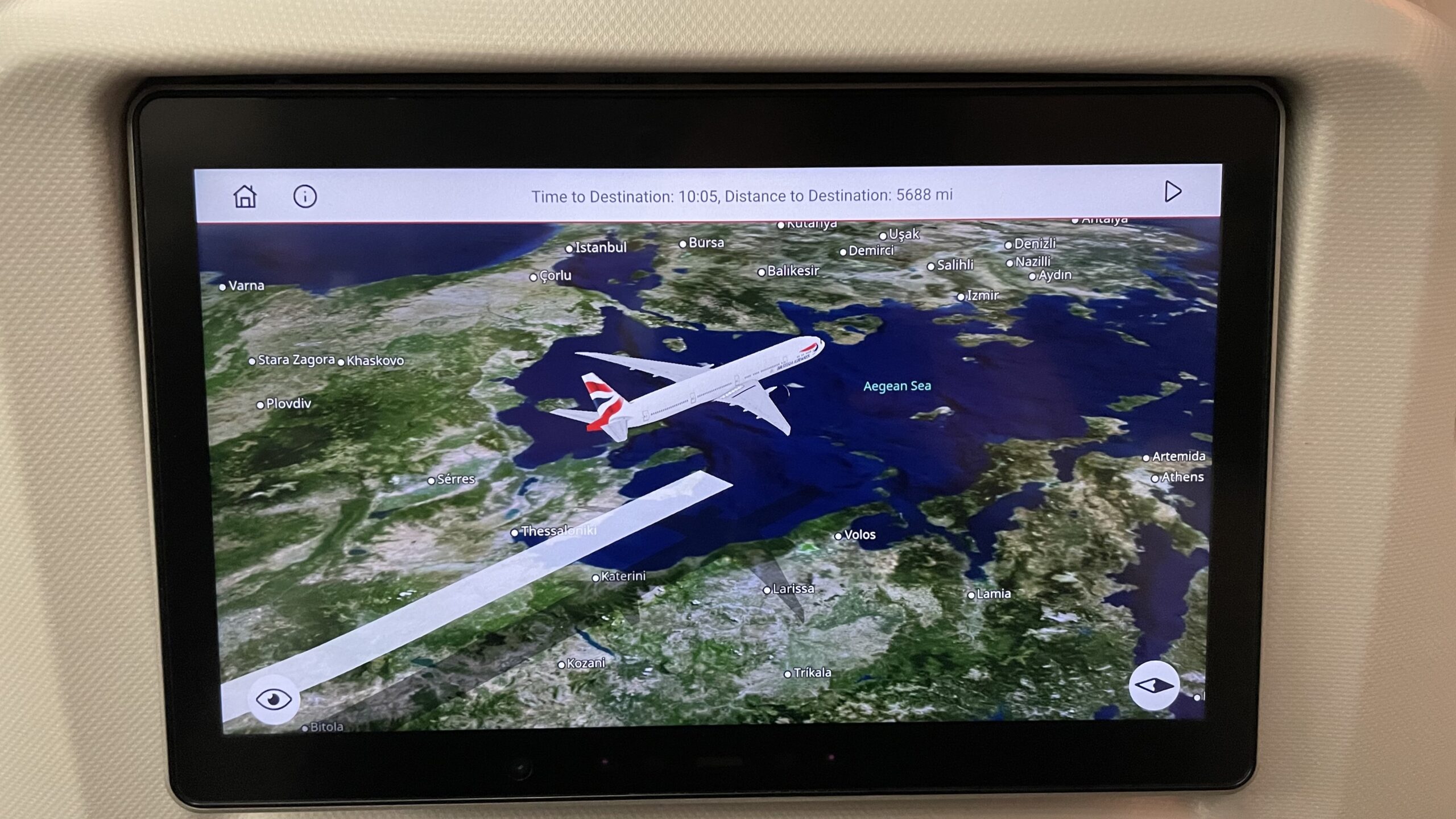 How to book this flight with points
British Airways is a full member of the oneworld Alliance, which also counts Qantas as a member airline.
Below is a list of the main oneworld airline options in the Australian market that you can use to secure a reward seat, and the cost in points or miles plus taxes (estimate in AUD at the time of writing).
To book partner awards using Qatar Airways Privilege Club, you need to fill in a partner airline request form. Alternatively, you can transfer your Qatar Airways Avios into your British Airways Executive Club account and use your BAEC Avios instead to book the seat.
There is quite a variety in costs among the main frequent flyer programs to book the seat. While Cathay is the most attractive with respect to miles cost, it, unfortunately, shares the exorbitantly high cash co-contribution of Qantas, which is a staggering $740! And Qantas has the double whammy of the highest points cost and cash co-contribution.
Overall, the British Airways Executive Club program represents the best value for this redemption. While the Avios cost is slightly more than Cathay, the cash co-contribution is significantly less.
If you are an American Express Membership Rewards member, you can transfer 110,000 Membership Rewards Points into your Qatar Airways Privilege Club account to earn 55,000 Avios. You can then transfer these Avios into your BAEC account at a 1:1 rate to then easily make the redemption online.
Summing up
The upgrade in the travel experience from World Traveller to World Traveller Plus definitely warrants the extra cost, especially for a flight of this length. There is greater seat pitch, more comfortable seating, larger meals, and an overall better journey.
British Airways is an airline that does Premium Economy well. Qantas is another. Both these airlines actually offer an elevated service over Economy Class. Some other airlines provide more of an Economy+ offering rather than a distinct Premium Economy one, but charge the latter's prices.
If you have some points or miles to burn, this is not the worst way to use them. But if you are lucky to hold a number of oneworld currencies, make sure to shop around for the best cost, as BAEC and Cathay do provide much better value than Qantas.
British Airways Boeing 777 World Traveller Plus (London Heathrow – Singapore)
was last modified:
August 16th, 2023
by