One of the biggest questions we get asked about Qantas Club is whether the membership is worth it. After all, you're paying hundreds of dollars a year in order to relax in a designated space with some food and beverages on hand. But Qantas Club is more than just lounges – you get other time and money-saving benefits as well.
The sums are complicated by the impacts of COVID-19 restricting international travel. Your lounges visits will likely be restricted to Australia and anywhere with a travel bubble, such as New Zealand.
This article doesn't go into all the nuts and bolts of the program – see our Guide to the Qantas Club Lounge Program for that. Once you've got a general understanding, come back here to work out whether you want to pay for membership or not.
How much does Qantas Club cost?
Here are the new standard Qantas Club membership rates as of July 2021. The joining fee is slashed to just A$99 for new applications, plus a membership fee of A$600 to A$2,000 for 1-4 years. We also show how many points you'd earn from signing up (3 points per dollar), as well as how many Qantas Points you could redeem for membership instead.
Individual
Cost
Points earn
Use Qantas Points
Join fee
A$99
297 pts
16,000 pts
1 Year
A$600
A$300 (50% off first year until 11 Apr 2022)
1,800 pts
900 pts
93,000 pts
46,500 pts (50% off first year until 11 Apr 2022)
2 Year
A$1,100
3,300 pts
170,000 pts
4 Year
A$2,000
6,000 pts
308,000 pts
Once you're a paid-up individual Qantas Club member, you can invite your partner to join at reduced rates. Your partner's membership can't be longer than your own. This is a great idea if you both travel independently for work or other reasons, and can't always be guesting each other into lounges.
| Partner | Cost | Points earn | Use Qantas Points |
| --- | --- | --- | --- |
| Join fee | A$99 | 297 pts | 16,000 |
| 1 Year | A$360 | 1,080 pts | 56,000 |
| 2 Year | A$660 | 1,980 pts | 102,000 |
| 4 Year | A$1,200 | 3,600 pts | 185,000 |
Does Qantas Club ever go on sale?
Yes! Discounts on Qantas Club memberships usually come up twice a year, particularly towards the end of June. For comparison, previous offers have included the following:
Waived joining fee ($99 off)
20% off membership (Only for one- and two-year options)
50 or 100 bonus Status Credits (For one- and two-year options, respectively)
With the above deal, the cost for a new two-year membership drops from A$1,199 to A$880, plus 100 bonus Status Credits thrown in as well. That's not bad at $440 a year.

Ad – Scroll down to continue reading.Minimum spend, terms & conditions apply.
What are the benefits of Qantas Club?
Qantas Club membership doesn't just let you breeze through the lounge doors. You can also check-in more luggage and enjoy speedier check-in as well. Check out our 'Ultimate Guide to the Qantas Club program' to see the full list of program benefits. Otherwise, we've also summarised the most important perks below:
Access to Qantas Club lounges domestically and regionally, as well as Qantas International Business Lounges internationally, along with one guest, before Qantas and Jetstar flights
Entry to certain partner airline lounges including American Airlines Admirals Club and Alaska Airlines Club Lounges when flying with the respective airlines. Access to Emirates' Business Lounge in Dubai, and any other associated lounges overseas when you're flying on a Qantas-operated flight that day. All include one guest
Priority check-in before Qantas flights, and Premium Entry departing from Brisbane domestically
Priority waitlist, standby, plus access to on-departure upgrade requests domestically
Extra baggage when flying Economy or Premium Economy including 1x 32kg bag on domestic flights (usually 23kg), 1x extra 23kg piece on flights to/from the Americans, or 12kg more on other Qantas international flights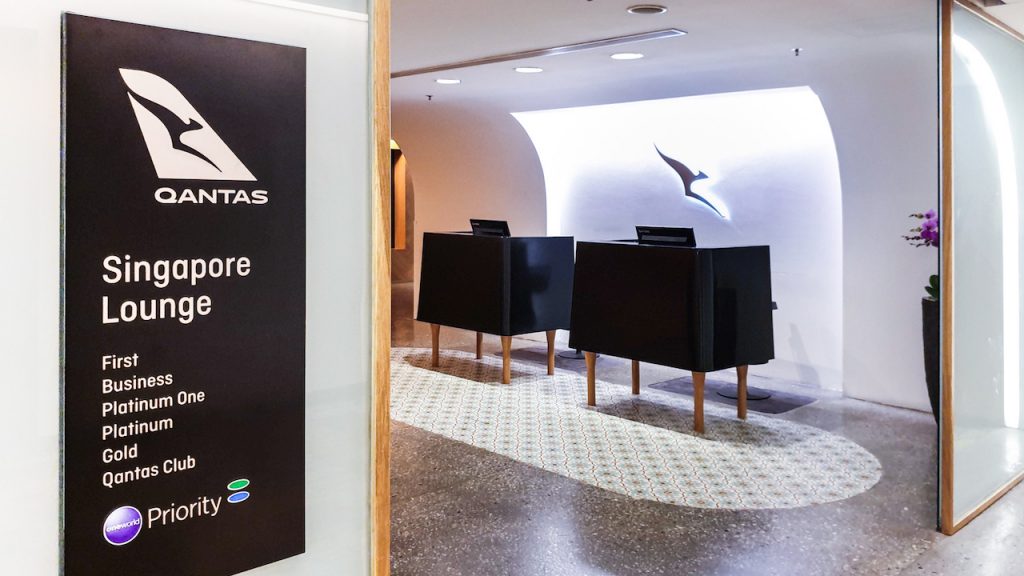 Can I get Qantas lounge access for free?
Technically, yes. Of course, nothing is truly 'free' – you'll pay the price somewhere. But for frequent travellers and shoppers, there are two ways to earn complimentary Qantas Club membership or enter lounges for free.
If you achieve Qantas Gold status or Points Club Plus while holding a paid-up Qantas Club membership, then generally the paid membership is suspended while you enjoy the complimentary benefits.
1. Through Qantas Frequent Flyer status
Once you've tucked 700 Status Credits and four Qantas or Jetstar flights under your belt in a membership year, Qantas Gold status is yours. This includes free Qantas Club access while you remain Gold or higher. Platinum and Platinum Ones enjoy boosted benefits including Domestic Business and International First lounge access.
The cheapest and shortest Qantas flights net you 10 Status Credits (e.g. Sydney-Melbourne in Discount Economy). It would take, at most, 70 eligible flights to reach Qantas Gold from scratch. Obviously, you'll get there sooner if you fly longer routes or higher cabin classes – especially if work is paying.
Silver Frequent Flyers get a single complimentary lounge access pass each membership year. You'll need 300 Status Credits for Silver membership.
2. Through Points Club Plus membership
If you can earn 350,000 eligible Qantas Points in a membership year, you'll reap the benefits of Points Club Plus which does include a digital Qantas Club membership. (By digital, it means you won't receive a physical welcome pack, but will still enjoy most of the usual perks).
Frequent spenders have various strategies to reach this target, including going through a bonus credit card sign-ups, or perhaps funnelling business spend through a Qantas-branded business credit card.
Otherwise, reach 150,000 eligible Qantas Points a year for the lower Points Club status, which rewards you with two single-access passes to Qantas lounges.
3. Through partner airline elite status
If you hold Gold status in a partner airline (such as Emirates Skywards), or have a oneworld Sapphire or Emerald card, then you will be entitled to similar benefits including lounge access, priority airport processing and in some cases, boosted luggage allowance as well.
4. As a guest of an eligible travellers
If you're flying with someone with Qantas Club membership, or elite Qantas/partner/oneworld status as described above, then you can be brought into lounges as a guest for free. The same goes for guests of Qantas Business Class passengers (including tickets booked or upgraded with points).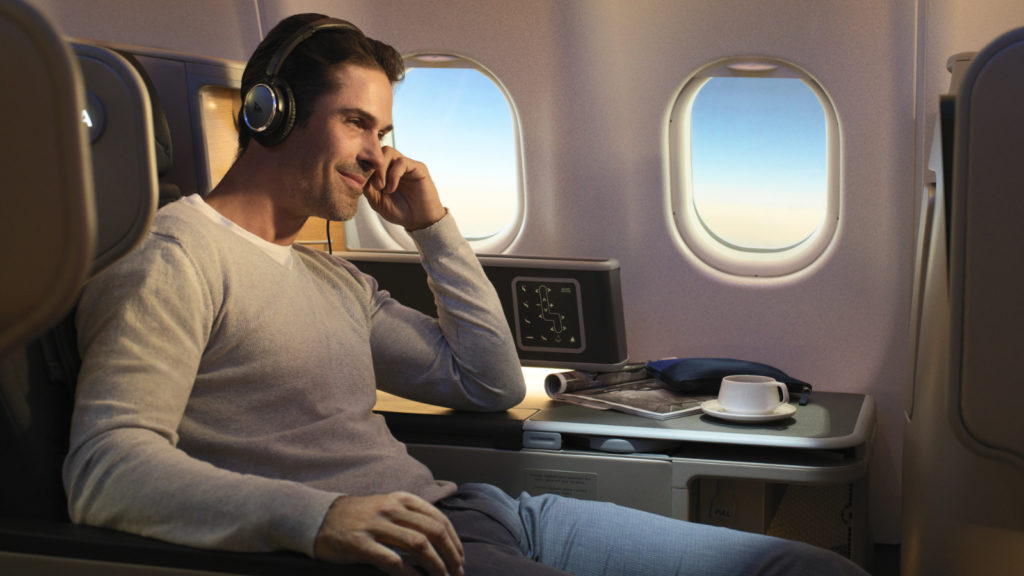 Summing up: is Qantas Club worth it?
Find your cost per visit
One of the main metrics to work out if any lounge membership is 'worth it' is the cost per visit. We'd value a regular lounge visit somewhere at roughly A$35 per person, taking into account some food and beverage, and other lounge amenities including places to work and shower.
But for you, that value could be different depending on the type of lounges you regularly access. If you fly trans-Tasman frequently, the International Business Lounges are usually higher-spec than the domestic counterparts.
Think about the extras
With Qantas Club, you might also want to consider how often you'd take advantage of the boosted luggage allowance. It costs A$50 to pre-purchase an extra 23kg bag for domestic flights. If you tend to check-in luggage and could do with an extra 9kg on every domestic flight, rather than buying more baggage allowance, then Qantas Club will definitely be a money saver for you.
While not so relevant during COVID-19, the international partner lounge access perks should be considered as well, particularly if you live in the US and fly with American Airlines or Alaska Airlines.
Crunch the numbers
At the standard A$1,199 rack rate for a two year new membership, we recommend you consider it if you're going to take 18 Qantas flights a year on your own, or 9 with a guest in tow. That will give you a minimum cost per visit of $35 per person or under, without taking into account any other membership perks.
It may seem a lot, but 18 flights a year just equates to one return flight over 9 months, which is not uncommon for business travellers. Someone who flies 18 times a year domestically in Economy is unlikely to earn Qantas Gold status anyway, but could benefit from having access to lounges before each flight.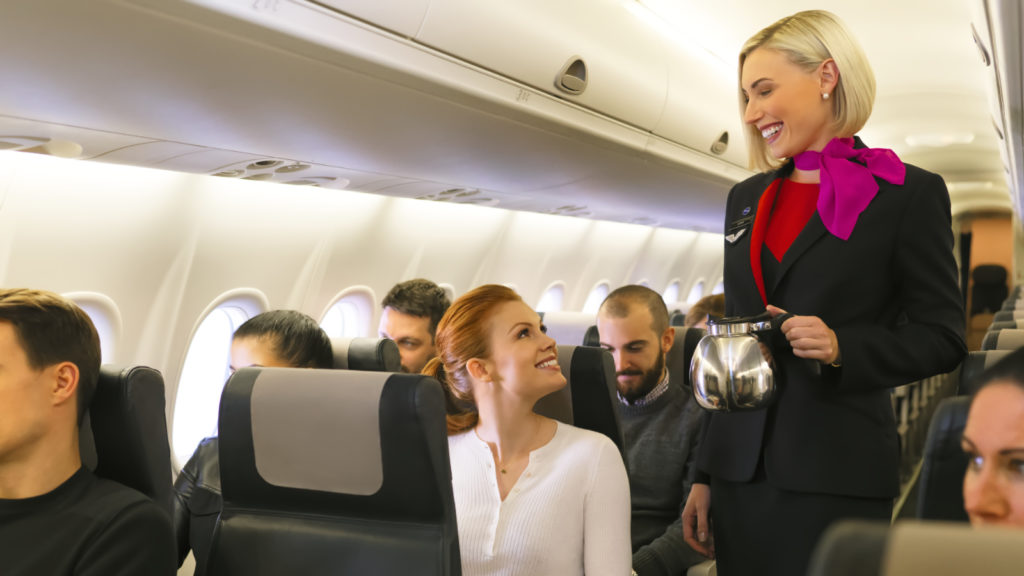 If you fly less than that a year, then your cost per visit is going to increase. It could still be a justifiable expense, depending on your budget. But other ways to enjoy lounge access for infrequent flyers include signing up for a credit card which includes two lounge passes a year, or occasionally upgrading your flight to Business Class with points.
And if you fly more, you may eventually reach Qantas Gold with its free lounge access. But it's a long journey to Gold, so you might as well enjoy a paid lounge membership for a year while you get there.
Is it worth paying for Qantas Club?
was last modified:
September 13th, 2021
by