UPDATED 5 July 2021 | Did you previously sign-up for the Qantas 'status challenge' promotion where you can enjoy the gilded perks of its Gold tier after earning just 100 Status Credits? While applications haven't re-opened, existing applicants now have until 30 September 2021 (previously end of July) to notch up the 100 SCs needed to complete the challenge. Meet the requirements, and Qantas Gold is yours for at least a year.
As Point Hacks previously reported, the BP Bonus Status Credits offer is a great way to snag 50 bonus Status Credits, which do count towards the Fast Track challenge. You just need to spend $50 each visit over 5 visits to maximise the promotion. Then, notch up a few more flights to secure Gold membership.
---
Our previous guide to the Qantas 'Fast Track' challenge continues below.
What is the Qantas 'Fast Track' status challenge?
A status challenge is Qantas' way to encourage potential customers to earn elite status. But rather than give it out freely (known as a 'status match'), a challenge involves some extra work from the participant to reap the rewards.
In this case, the Qantas status challenge requires customers to earn 100 Status Credits before 30 September 2021 to land Qantas Gold status, which usually requires 700 SCs to qualify in the first year.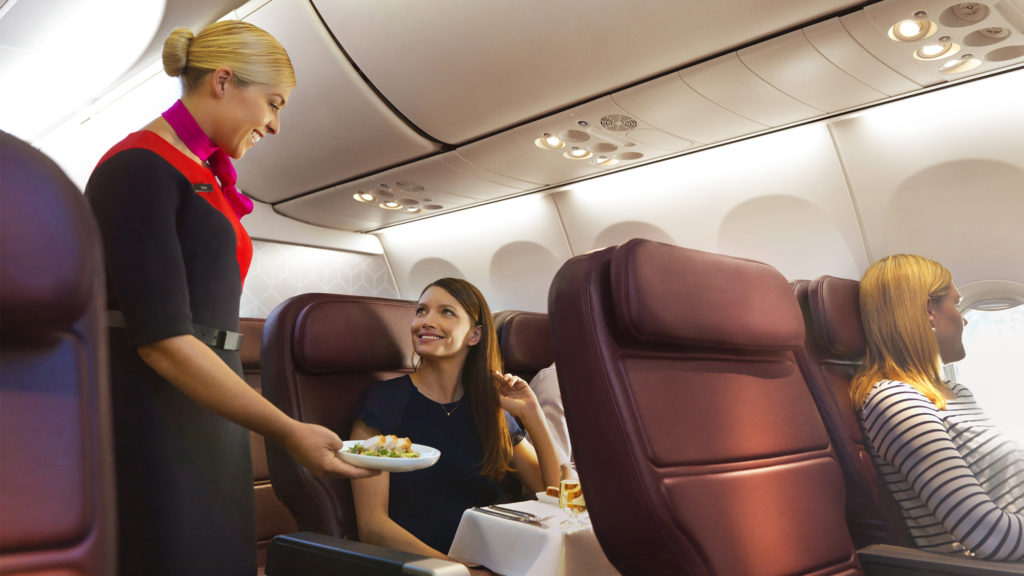 With so much uncertainty in the market, we've seen a spike in requests from people wanting us to match their status with other airlines. If they are willing to bring their travel across to Qantas, we will fast track them to Gold status.

People know exactly what to expect when they fly with Qantas, whether its complimentary food and drinks, baggage, Wi-Fi or access to dozens of lounges around Australia.

Olivia Wirth – Qantas Loyalty CEO
How do I take part in the Qantas 'Fast Track' status challenge?
We know many of our readers are quite familiar with the in-and-outs of Qantas Frequent Flyer, so we'll summarise the key points here along with the direct sign-up link to get you on your way.
Qantas 'Fast Track' status challenge: key facts and how to apply in five steps
Only Australian residents who are Qantas Bronze or Silver status are currently eligible to apply.
Submit your registration ('Expression of Interest') which opens 6 April 2021 and closes on 30 April 2021
After 13 April 2021, Qantas will request a colour scan of your current frequent flyer membership card (digital accepted) or a screenshot of your online account. There is no need to include your flying history.
If accepted, the challenge will start once Qantas approves your application. You have until 31 July 2021 to earn 100 SCs.
During the challenge period, you will receive Qantas lounge access and boosted luggage allowance perks. However, you won't have the full benefits of Qantas Gold status yet.
If you successfully earn the 100 SCs during the challenge period, you'll receive full Qantas Gold benefits until the end of your next membership year.
In addition, you should note the following:
Your existing status level doesn't have to be earned through your own flying activity anymore. Complimentary status (e.g gifted) and status earned by Family Pooling may be ineligible.
Qantas may terminate your membership if you submit fraudulent documents
Status Credits earned on the ground from partners are eligible for the status challenge — see the latest Qantas deals here.
What airline frequent flyers can take part in the Qantas status challenge?
Elite members of 16 competing airlines are invited to take part in the Qantas status challenge to earn Qantas Gold-tier membership. In alphabetical order, the airlines are:
| | |
| --- | --- |
| Airline | Eligible tiers |
| Air Canada (Aeroplan) | 50K, 75K, Super Elite |
| Air China (Phoenix Miles) | Gold, Platinum |
| Air India (Flying Returns) | Golden Edge Club, Maharajah Clun |
| Air New Zealand (Airpoints) | Gold, Elite |
| ANA (Mileage Club) | Platinum, Diamond |
| Asiana Airlines (Asiana Club) | Diamond, Diamond Plus, Platinum |
| Delta Air Lines (Skymiles) | Gold Medallion, Platinum Medallion, Diamond Medallion |
| EVA Air (Infinity MileageLands) | Gold, Diamond |
| Etihad Airways (Etihad Guest) | Gold, Platinum |
| Korean Air (Skypass) | Morning Calm Premium Club, Million Miler Club |
| Shenzhen Airlines (PhoenixMiles) | Gold, Platinum |
| Singapore Airlines (KrisFlyer) | Elite Gold, PPS Club, Solitaire PPS |
| South African Airways (SAA Voyager) | Gold, Platinum |
| Thai Airways (Royal Orchid Plus) | Gold, Platinum |
| United Airways (MileagePlus) | Premier Gold, Premier Platinum, Premier 1K |
| Virgin Australia (Velocity) | Gold, Platinum |
That's a lot to digest! Ready to take the plunge? Hit the big red button below. Otherwise, read on for more background information on Qantas Gold status and why you should consider the status challenge.
What is Qantas Gold status?
Our dedicated guide to Qantas' status levels explains how that system works in more detail. But if you're just after a quick refresher, here are the perks specific to Qantas Gold status and why we regard it as the best 'sweet spot' on the status ladder.
Qantas Frequent Flyer Gold
To achieve (usually): 700 SCs + 4 eligible sectors
To achieve (this status challenge): 100 SCs only
To maintain: 600 SCs + 4 eligible sectors
For lifetime status: 14,000 SCs
Oneworld equivalent: Sapphire

Access to Qantas Club (domestic), Qantas International Business Lounges (international), oneworld partner, Emirates and China Eastern Business Class lounges, regardless of travel class
One or two extra checked bags depending on route and class
Access to Premium Security Lanes at Sydney (Domestic), Melbourne, Brisbane and Perth Airports
Business Class check-in
Priority boarding and baggage handling
Reciprocal perks on oneworld member airlines
75% bonus points on Qantas, Jetstar and American Airlines flights
Preferential access to reward seats and upgrades on Qantas flights
How do I meet the Qantas status challenge requirements?
Have you locked in the status challenge? Now you need to earn 100 Status Credits. With a focus on domestic routes, here are how many Status Credits you can rack up on Qantas and Jetstar flights (purchased with a Bundle).
Qantas fares
Red e-Deal
Economy Flex
Qantas Business
Jetstar fares
Plus Bundle
Max Bundle
–
Short flights
(e.g. Sydney to Melbourne)
10 SCs
20 SCs
40 SCs
Medium flights
(e.g. Brisbane to Cairns)
15 SCs
30 SCs
60 SCs
Longer flights
(e.g. Perth to Sydney)
20 SCs
40 SCs
80 SCs
It would take 5 return Sydney-Melbourne Jetstar Plus Bundle flights or a single return Brisbane-Cairns journey in Qantas Business Class to meet the 100 SCs challenge requirement, for example.
Summing up
This is an excellent opportunity for Qantas to snatch up some more high-value passengers, as those who chase status usually are. Although 16 airlines around the globe are included, it's clear that the Red Roo is hunting down Velocity Frequent Flyers who are looking for a change of pace.
The challenge threshold of 100 SCs is reasonable — it's not too out-of-reach, but high enough to weed out those who would want to try snatch Gold status with very little effort.
Qantas' 'Fast Track' status challenge comes hot on the heels of its new generous status extension policy, where existing Qantas elite frequent flyers can unlock another 12 months in their existing tier by booking just one flight.
Clearly, Qantas is playing the long game here to maintain its base of elite frequent flyers, at a time where Virgin Australia is repositioning as a mid-market carrier and Rex is running new capital city services.
Extended: earn Qantas Gold easily with the 'Fast Track' status challenge
was last modified:
July 5th, 2021
by