Reloadable prepaid travel cards are useful for those who can't or don't want to use credit cards.
This guide aims to explore the advantages and disadvantages of prepaid travel cards, compare the offerings on the market (especially between Qantas and Velocity), and help you determine whether one of these products would suit your travel goals.
Seven of the most popular products on the market are:
ANZ Travel Card
CashPassport Mastercard
HSBC Everyday Visa Debit Card
NAB Traveller Card
Qantas Travel Money (formerly Qantas Cash)
Travelex Money Card
Velocity Global Wallet
Is a prepaid travel card for me?
Prepaid travel cards are best suited to you if:
You are looking to accrue Qantas or Velocity points;
You have a mixture of domestic and overseas spend;
You have predominantly domestic spend and need an alternative to a domestic credit card;
You are not eligible for a credit card, e.g. younger than 18; and/or
Use the card at least once every 12 months (in the case of Velocity Global Wallet)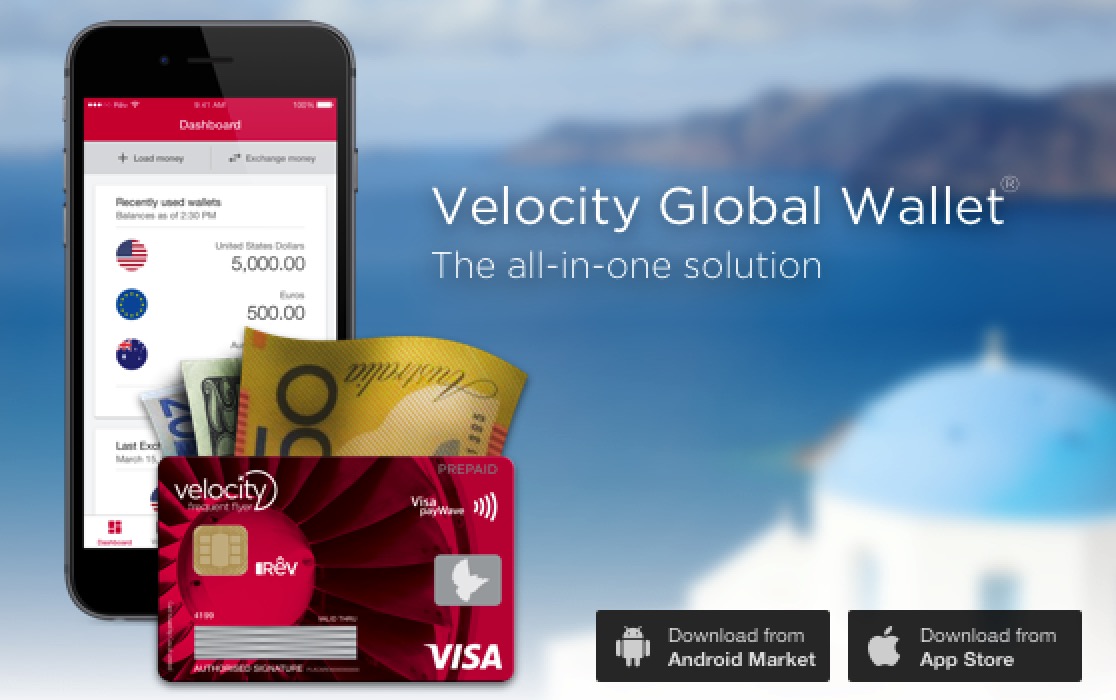 Velocity Global Wallet
Advantages
If you don't want a credit card, but still want to earn points, you have very few options out there, so Qantas Travel Money or Velocity Global Wallet could be quite useful here
Given that it is prepaid, it is easy to control your spending. When the money runs out, it has run out
Young people in their late teens can earn points from their own spending without parents having to worry about supplementary cards and the inherent risks of giving their teenager access to an 'unlimited' supply of funds
Although untested by Point Hacks, prepaid travel cards may offer the ability to earn points on ATO payments
Disadvantages
You are locking yourself into an exchange rate in advance. This carries the risk that the exchange rate may change against your favour
For cards that earn frequent flyer points, the points can take many weeks to drop, so don't be fooled into thinking this is a way of quickly topping up your account for a redemption
You are foregoing spend on points-earning cards where there are bonus categories for overseas spend, like the American Express Platinum Charge
You are foregoing spend on other cards that offer zero (or close-to-zero) fees on overseas transactions and/or withdrawals, such as the 28 Degrees Platinum Mastercard
You are pushing your hard-earned cash into a prepaid account which earns no interest
Similarities between cards
All offer basically the same amount of currencies (10 or 11) and allow multiple currencies to be held on the card at once
No prepaid travel card that we know of charges an annual fee (although Velocity Global Wallet does charge an inactivity fee)
While the HSBC Everyday Global Visa card shares all the above traits, it is slightly different to traditional travel cards.
Due to this card being linked to a transaction account, you can obtain unlimited online real time quotes, with the option to lock in a rate right up until you transact without the hassle of having to go to a special portal and load funds onto your card.
These funds are available to you immediately without incurring any transaction costs, as opposed to many travel cards that only provide a fee-free load option after waiting 1-3 business days for funds to load, or imposing additional fees or a spread for having immediate access to loaded funds. Further information on this card can be found here.
Ad – Scroll down to continue reading.Minimum spend, terms & conditions apply.
A comparison of card features
The winner/s in each category are in blue, with the loser/s in red:
| | Velocity Global Wallet | Qantas Travel Money | NAB Traveller Card | CashPassport Mastercard | ANZ Travel Card | Travelex | HSBC Everyday Global Visa |
| --- | --- | --- | --- | --- | --- | --- | --- |
| Initial load fee | $0 | $0 | $0 | $0 online or greater of 1.1% or $15 in-store | $11 ($0 if ANZ customer) | Greater of 1.1% or $15 in-store | $0 |
| Reload fee | $0 via bank transfer or BPAY to foreign currency wallet | $0 via bank transfer or BPAY; 0.5% via debit card | $0 | $0 online; 1% via BPay; $5 via debit card | 1.1% | 1% via BPAY; $5 via debit card | $0 |
| Currency conversion fee | 2.25% only when using a currency not loaded onto the card | 0% | 4% | 0% | 3% | 5.95% | $0 |
| Ability to earn frequent flyer points | Yes | Yes | No | No | No | No | No |
| Frequent flyer points earn rate (overseas) | 2 Velocity points per $ AUD spent | 1.5 Qantas Point per $ AUD spent | - | - | - | - | - |
| Frequent flyer points earn rate (domestic) | 0.33 Velocity points per $ AUD spent | 0.25 Qantas Points per $ AUD spent | - | - | - | - | - |
Velocity Global Wallet vs Qantas Travel Money
Both cards offer frequent flyer points for every Australian dollar spent, however, each card targets different demographics.
For those looking to maximise points earn, Velocity Global Wallet beats Qantas Travel on both overseas and domestic spend.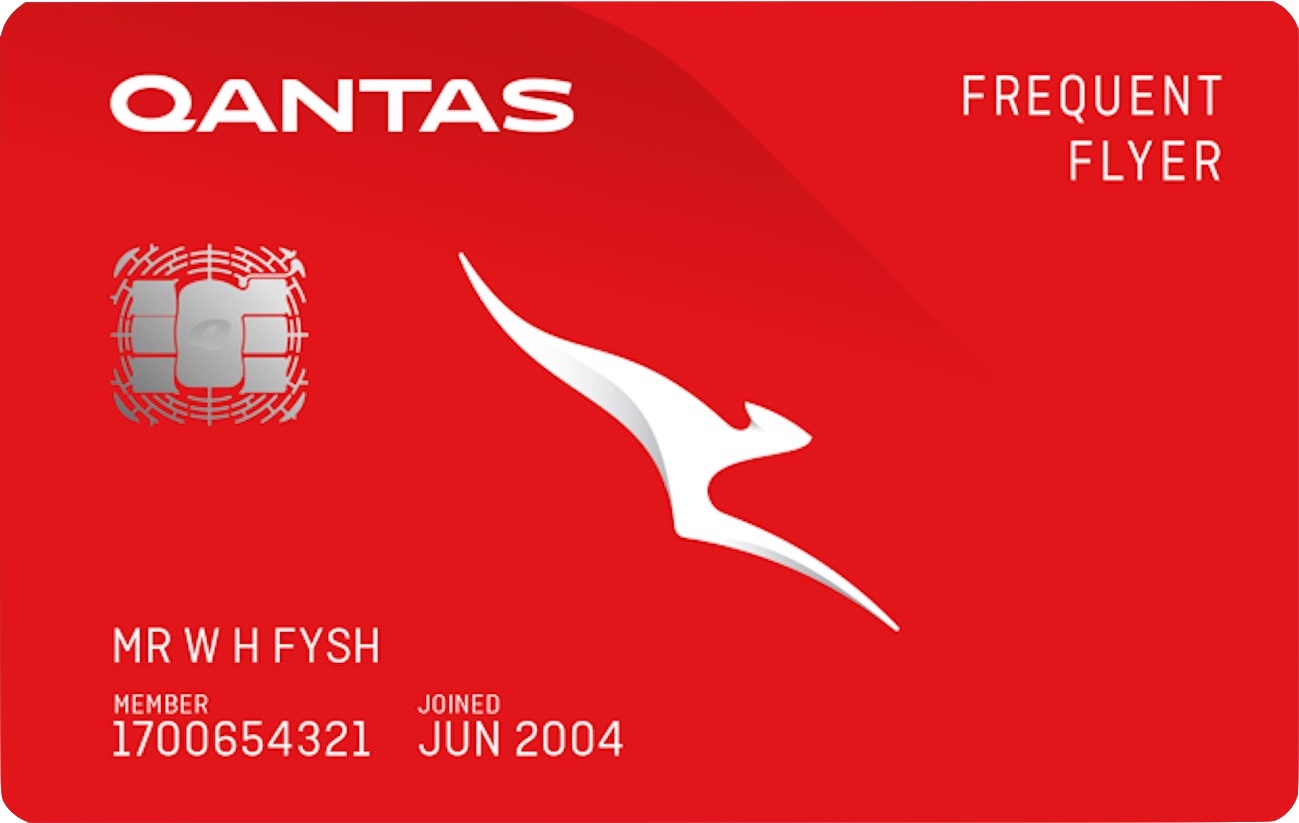 In regards to fees, there is very little competition between the two, with both offering mostly fee-free transactions as well as nearly identical overseas ATM withdrawal fees.
Both offer fee-free reload by bank transfer; for BPAY reloads, it's free with Qantas Travel Money and 0.5% with Velocity Global Wallet. Qantas Travel Money also offers the option of reloading via debit card for a 0.5% fee.
The features of both cards are relatively similar, with Velocity Global Wallet having the edge for usability by offering the ability to change your PIN both online and through the app, rather than having to call the Qantas Travel Money Customer Service Centre or use a Redicard ATM to make the change.
However, Velocity Global Wallet charges a $1.95 inactivity fee, which is charged per month after 12 months of inactivity. In my opinion, this fee is unnecessary and it is hard to view it as anything other than punishing their clients for not using their business 'often enough'. Velocity Global Wallet perhaps should reconsider this fee, as it does provide a disincentive, especially when comparing to Qantas Travel Money, which removed a similar inactivity fee a while ago.
Exchange rates
While many travel cards entice people through fee-free activities, such as no load, reload or transaction fees, make sure to look at the exchange rate your card offers when converting your AUD into a foreign currency, as this can be the biggest driver on whether you are receiving good value for money.
The winning currency rate is highlighted in blue, second place in green, with the lowest rate in red, and the winner between Velocity and Qantas in bold.
ANZ Travel Card
CashPassport Mastercard
HSBC Everyday
Global
NAB Traveller
card
Qantas Travel Money
Travelex Money Card
Velocity Global Wallet
US Dollar
0.7291
0.7178
0.7401
0.7269
0.7231
0.7346
0.7220
British Pound
0.5440
0.5324
0.5515
0.5394
0.5380
0.5426
0.5398
Euro
0.6229
0.6081
0.6312
0.6145
0.6149
0.6198
0.6174
Canadian Dollar
0.9443
0.9174
0.9535
0.9278
0.9281
0.9200
0.9334
New Zealand Dollar
1.0453
1.0242
1.0543
1.0366
1.0388
1.0450
1.0304
Japanese Yen
79.3800
77.54
80.57
78.32
78.16
78.75
79.13
Singapore Dollar
0.9760
0.9496
0.9851
0.9612
0.9596
0.9509
0.9645
Thai Baht
23.2800
22.2122
23.3868
22.3990
22.8043
22.6738
23.0821
Hong Kong Dollar
5.7200
5.5663
5.7743
5.6533
5.6255
5.5732
5.6643
Rates calculated on 4 June 2018. Velocity Global Wallet do not display their foreign exchange rates on their website without needing to first log in; luckily, we had a login available to view their rates for this day.
The results above show a clear trend, with HSBC Everyday Global card offering the most competitive FX rates in all currencies displayed, with the ANZ Travel card the next most competitive in all but the USD. On this occasion, the Cash Passport card offered the least competitive rates in all currencies, which is a turnaround from a previous examination of rates on 20 August 2017, when the NAB Traveller card took this mantle across all currencies. It is worth remembering however that this is only an analysis of one day and a much larger number of days would need to be analysed to determine if a longer term trend exists.
Velocity beats Qantas in seven of the nine currencies.
Is it worth it?
Be careful before you dive in, as you may be losing out on the exchange rate and spending more on your points than what they're worth.
For example, let's assume you will load up the equivalent of $2,000 AUD in US dollars for your big holiday.
According to the rates above, that would transfer to $1,446.20 with Qantas Travel Money or a very similar $1,440.00 with Velocity.
If you compare this to that day's Mastercard rate of 1 AUD = 0.7666 USD or Visa rate of 0.7576 USD, then you would receive $1,533.20 or $1,515.20, respectively.
That means that you are forgoing 5-6% of your Australian dollars by using one of these two prepaid travel card compared to the official rates set by the two big card issuers.
Note that this is definitely the absolute best case for both Mastercard and Visa rates. In reality, you will find that no-foreign-exchange-fee cards have a small spread from the above, but they are close enough in practice that the above comparison still holds. Just remember that we are showing the maximum loss.
You've also locked your AUD into USD now, which means that if the AUD goes up, you lose out.
And, finally, you either need to spend all of that USD overseas or risk losing even more value by transferring back to AUD.
Our take
Qantas and Velocity's exchange rates are usually poorer than some other options available on the market
It's important to compare the exchange rates of other options and consider the trade-offs before jumping in and loading your prepaid travel card in order to earn points
Your Qantas Frequent Flyer card is automatically a Qantas Travel Money card, which you can use it to fast-track check-in at the airport, for example; for Velocity Global Wallet, you have to opt in to have a Velocity Global Wallet version of the Velocity membership card sent out to you
Travel cards that are linked to transaction accounts are an emerging trend, with the HSBC Everyday Global account being one example. This type of card provides the benefit of allowing immediate access to loaded funds without incurring an load fee or transaction charge, as opposed to traditional travel cards that only provide a fee-free option after waiting 1-3 business days for the funds to load.
Summing up
Prepaid travel cards seem to provoke some pretty extreme responses: some people love them, and others hate them.
True, they may not be the best card to use for travel (despite the marketing) due to the poor foreign exchange rates, and may not earn many points, especially when used in Australia, but, for many, they can be a handy little points earner where the alternative is earning no points at all.
At least you can't argue with free – the fact that it's available to use with no upfront fee means there is little risk in trying it out and seeing if it has some use to you.
Supplementary images courtesy respective frequent flyer programs and financial providers.
Are prepaid travel cards worth it? Plus, a special look at Qantas vs Velocity's offerings
was last modified:
August 9th, 2020
by