Virgin Australia sets opening date for Sydney and Melbourne lounges
Posted:
December 1, 2020 - 1:00 pm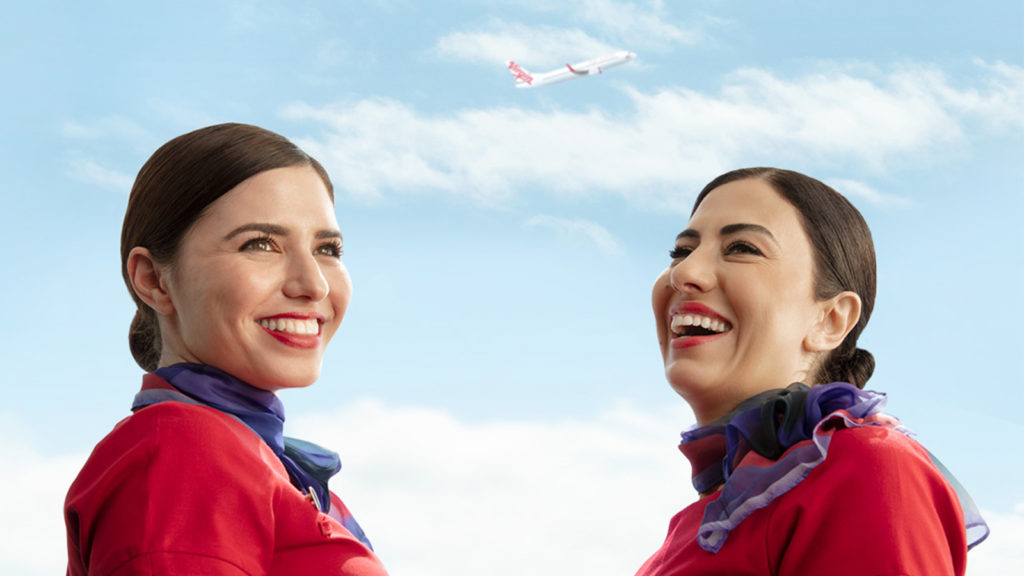 What we'll be covering
Virgin Australia is finally gearing up to fling open the lounge doors at Sydney and Melbourne on December 15, two weeks after is Brisbane lounge reopened as well.
The move comes as the airline offers up thousands of new seats for travel between Melbourne, Sydney and Brisbane before Christmas, in light of Queensland's state borders relaxing from today.
Both capital city and leisure routes will be restarted or bumped up, including:
Route (return)
Frequency from now
Frequency by Christmas
One-way lead-in fares
Melbourne-Brisbane
Twice daily
Six times daily
$199
Melbourne-Gold Coast
Three times weekly
Up to five times daily (from 21 Dec)
$155
Melbourne-Sunshine Coast
Three times weekly
Daily (from 14 Dec)

Twice daily (from 21 Dec)
$175
Melbourne-Cairns
Five times weekly (from 14 Dec)
Nine times weekly from 21 Dec
$239
Sydney-Brisbane
Three times daily
Nine times daily
$165
Sydney-Gold Coast
Daily
Six times daily
$119
Sydney-Sunshine Coast
Five times weekly
Up to twice daily (from 14 Dec)
$139
Sydney-Cairns
Four times weekly
Daily (from 21 Dec)

12 times weekly (from 4 Jan)
$215
Sydney-Hamilton Island
Four times weekly (from 8 Dec)
Daily
$205
Sydney-Whitsunday Coast
Three times weekly (from 17 Dec)
No change
$179
Newcastle-Brisbane
Nine times weekly
Twice daily
$135
As part of Virgin Australia's Passenger Promise and for peace-of-mind, the airline is continuing to provide flexibility to change bookings up until 31 January 2021 alongside a range of health and wellbeing reassurances.
The additional services will be timed to provide choice and convenience for customers, while at the same time give travellers the opportunity to do business and reconnect with loved ones, families and friends ahead of the well-earned Christmas break.

We recognise our role as one of Queensland's largest employers and so this is also a positive step forward for our people. With more borders open, we can put more aircraft in the sky, which means more work opportunities.

– Russell Shaw, Virgin Australia General Manager Network and Revenue Management
Since Monday 30 November, almost 100,000 seats to Queensland destinations have been booked with Virgin Australia, resulting in the largest day of sales since before COVID-19. More than 75% of flights booked is for travel during the Christmas period.
In related news, Western Australia will now allow people from New South Wales and Victoria to enter the state without quarantine from 8 December 2020 onwards. Flight schedules will be shortly updated if there is a high demand for transcontinental travel before Christmas.
The update to the launch of flights to Byron Bay (Ballina) and Hamilton Island is shown below.
---
[Old] Virgin resumes flights between Brisbane and Hamilton Island
With intra-state travel within Queensland continuing unimpeded, Virgin Australia has launched a new service between Brisbane and Hamilton Island commencing 4 August 2020.
The service will utilise a Boeing 737 aircraft and operate on Tuesday, Thursday and Saturday.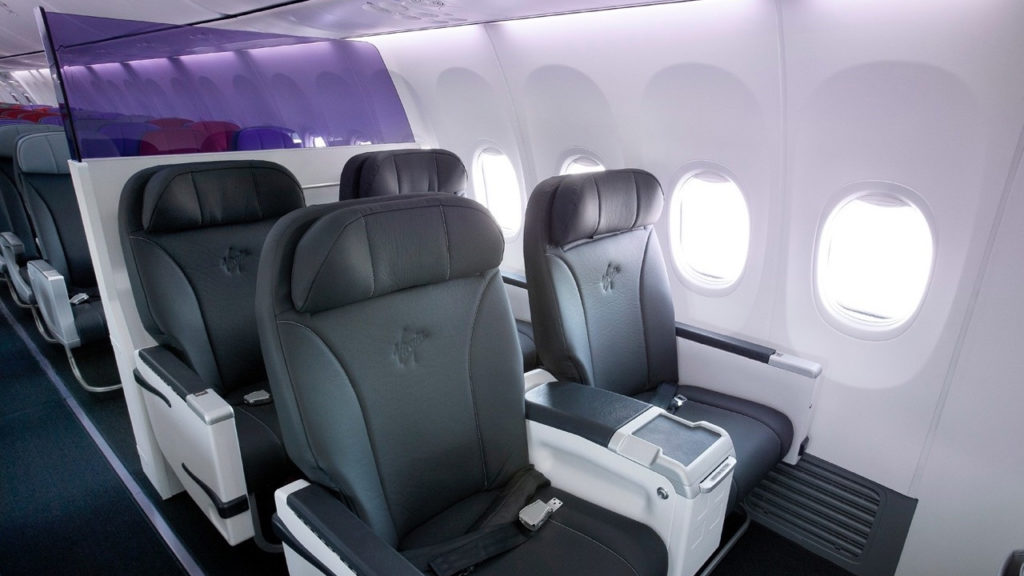 VA1497 will depart Brisbane at 12:45pm, with a capacity for 150 passengers. Fares will start from $155 one-way and will include baggage and seat selection. Operating three services a week will add a further 4,500 seats per month to the intra-Queensland market.
Virgin Australia Chief Commerical Officer, John MacLeod stated:
Queenslanders are supporting our flights to key Queensland leisure destinations and we're really pleased to further ramp-up our schedule to include regular services to Hamilton Island

We know that giving travellers great fares to the Whitsundays, coupled with award-winning service, is what will help to recover the Queensland tourism industry while providing more jobs for our people and those who work in the region
Virgin also announced that by mid-September, the airline will look to operate seven intra-Queensland routes between Brisbane and:
Hamilton Island;
Cairns;
Proserpine;
Mount Isa;
Mackay;
Rockhampton; and
Townsville.
Ad – Scroll down to continue reading.Minimum spend, terms & conditions apply.
[Old] Virgin launces Sydney-Byron Bay Ballina flights
Virgin Australia launched Sydney to Byron Bay (Ballina) flights on 7 July 2020, with flight VA1141 departing Sydney at 1:15pm en route to Ballina Byron Airport.
The operating flight's arrival was celebrated with a traditional water cannon salute, while the crew were delivered famous Ballina Burgers as a 'welcome back' gesture.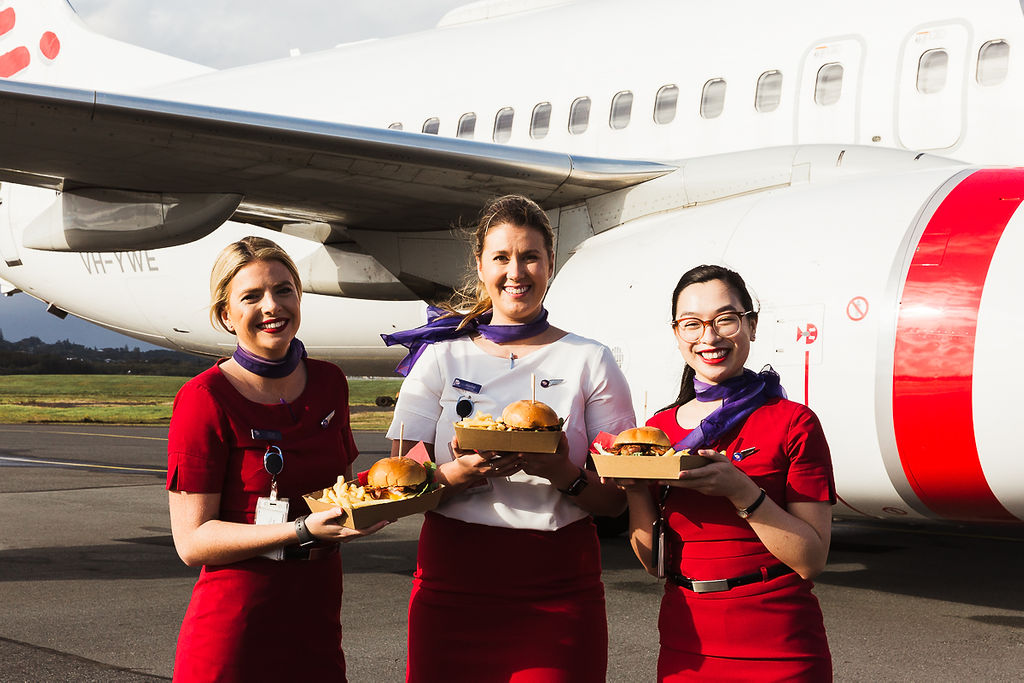 These flights are in addition to the announcement by Virgin Australia on 2 July 2020 to add an additional 17 domestic routes to 30 local destinations by 4 August 2020 to Newcastle, Hobart, Launceston, Darwin, Alice Springs, Hamilton Island, Maroochydore, Ballina, Coffs Harbour, Proserpine, and Mount Isa.
Virgin Australia Group Chief Commercial Officer, John Macleod, stated
Travel is back on the agenda for many Australians and we're happy to be able to resume flights to a number of holiday destinations in Queensland, Northern New South Wales and the Northern Territory. As borders begin to re-open, we also want to ensure we have great value flights available for guests to book their next trip.
Can I use Velocity Points to book these flights?
You are also able to redeem Velocity Points for these flights for both Economy and Business Class seats. Be aware though that both Economy and Business Class catering is severely cut back for now, with a relaunch expected in early 2021.
This content contains affiliate links from which Point Hacks may earn commissions from transactions generated from new customers, bookings and general enquiries. Find out more here.
Virgin Australia sets opening date for Sydney and Melbourne lounges
was last modified:
August 25th, 2023
by