Virgin Australia plans $110 million upgrade to Boeing 737 cabins and inflight Wi-Fi
While it's largely good news, the extra-legroom Economy X zone is getting a little smaller...
Posted:
July 8, 2023 - 6:30 pm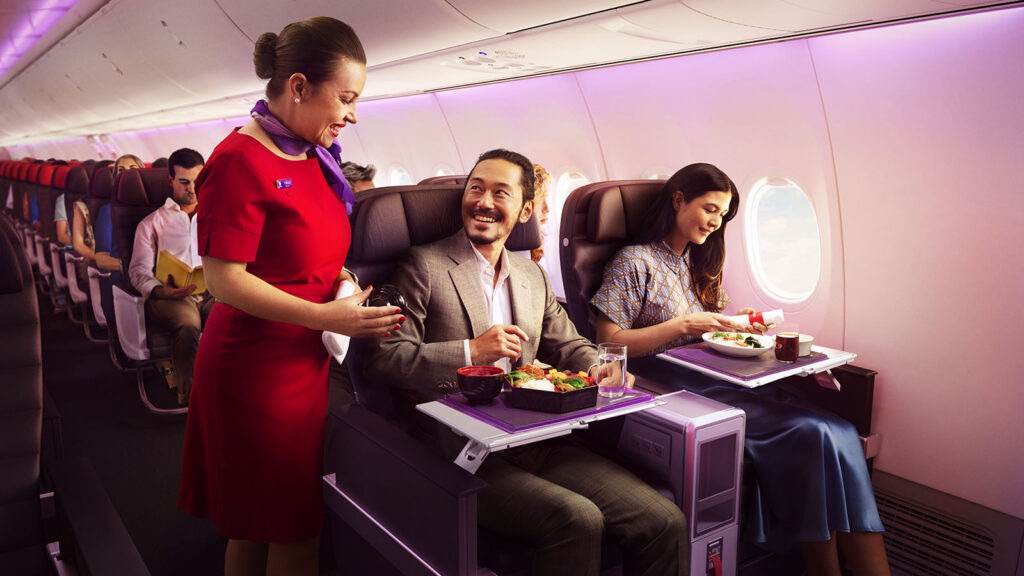 What we'll be covering
With Virgin Australia's first Boeing 737 MAX aircraft preparing to enter service, the airline is also planning upgrades across its entire Boeing fleet.
Starting later this year, new Business Class and Economy Class seats will be installed on the airline's existing Boeing 737-700 and 737-800 jets. There'll also be USB power at every seat, in every cabin. Add to that, inflight Wi-Fi across 'the majority of the remaining fleet'.
Virgin Australia expects the project to take two years at a cost of $110 million. But there'll be a few tweaks in the cabin to help justify that investment. This includes having fewer extra-legroom Economy X seats on each flight, to allow space for even more standard Economy seats.
No matter the length of the route, we think it's important to have power, to have Wi-Fi and to have plenty of creature comforts onboard. (Like) places to stow your things, and a lot of legroom. So what you can see onboard is we've continued to enable choice. If you want to sit in Business Class, you can choose to sit in Business Class. There are lots of choices onboard with extra legroom, and the experience onboard is exceptional in every respect.

It's very common in the industry that you would refresh your cabin interiors every 7-10 years. So this $110 million investment is to ensure that all aircraft are up to the same standard as we bring new aircraft into the fleet.

– Jayne Hrdlicka, Virgin Australia Group CEO, 8 July 2023
New seats across Virgin Australia's entire Boeing 737 fleet
Virgin Australia's existing Boeing 737 jets will get a new lease on life. Or should we say, a new look and feel inside. From late 2023 until late 2025 (subject to change), seating in Business Class will be progressively upgraded to match the carrier's new Boeing 737 MAX experience.
This means that the oldest Business Class seats across the fleet will all be retired. In their place, more modern recliners with extra storage, a leg rest and a footrest. These will be fitted right across the Boeing 737-700 and Boeing 737-800 fleet. Notably, this includes seven Boeing 737-700 aircraft that currently fly in an Economy-only layout.
AC and USB power will be available at every Business Class seat. Currently, only some of the older-style Business Class seats have power outlets – making it impossible to predict whether they'll appear on any given flight.
Speaking of inflight power, it'll be available in Economy too. But Economy seats will supply this via USB only. I'm told that Virgin Australia plans to have both USB-A and USB-C outlets as the rollout expands. But some seats may fly with only USB-A outlets at first, such as in the new Boeing 737 MAX Economy cabin.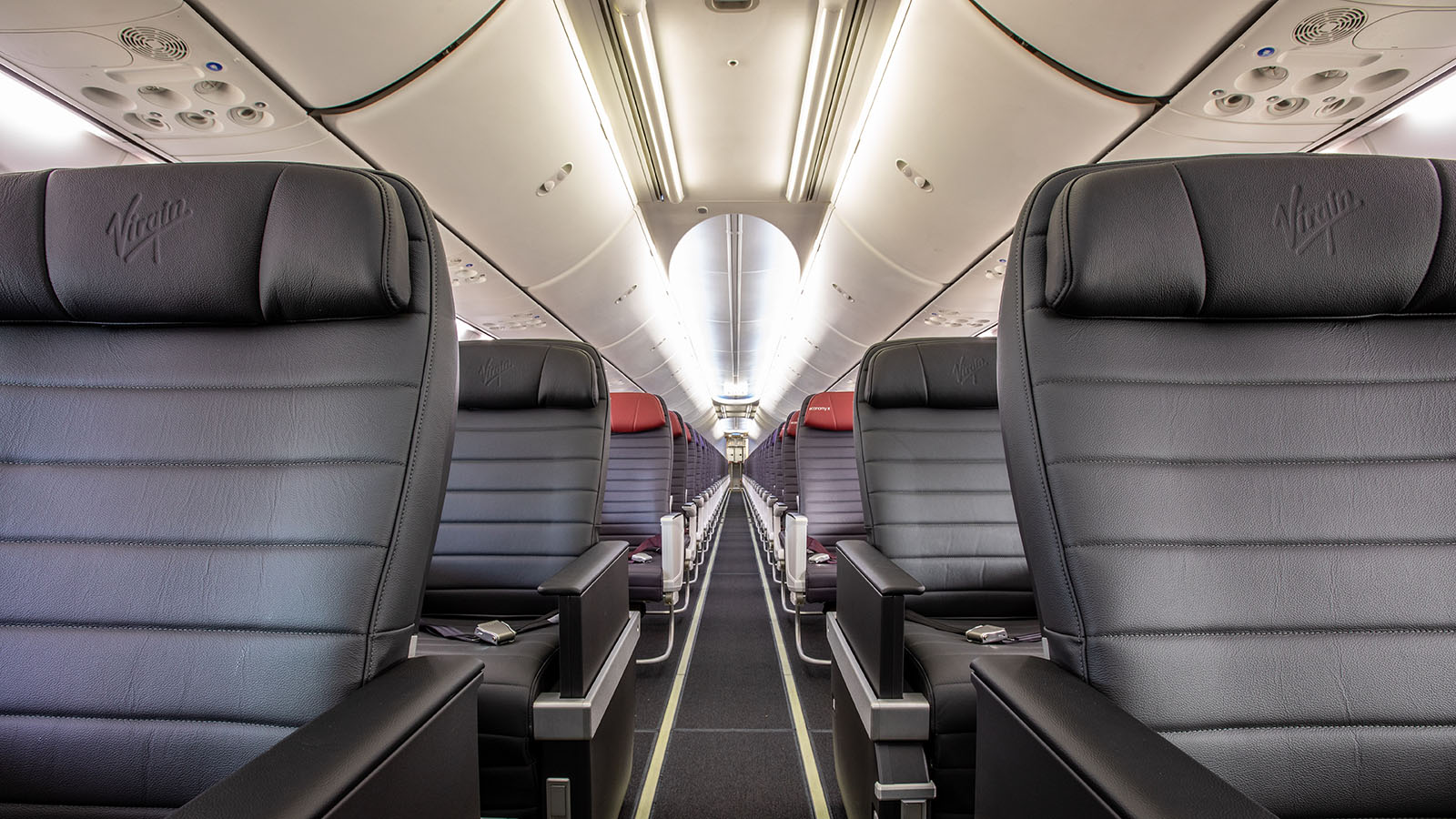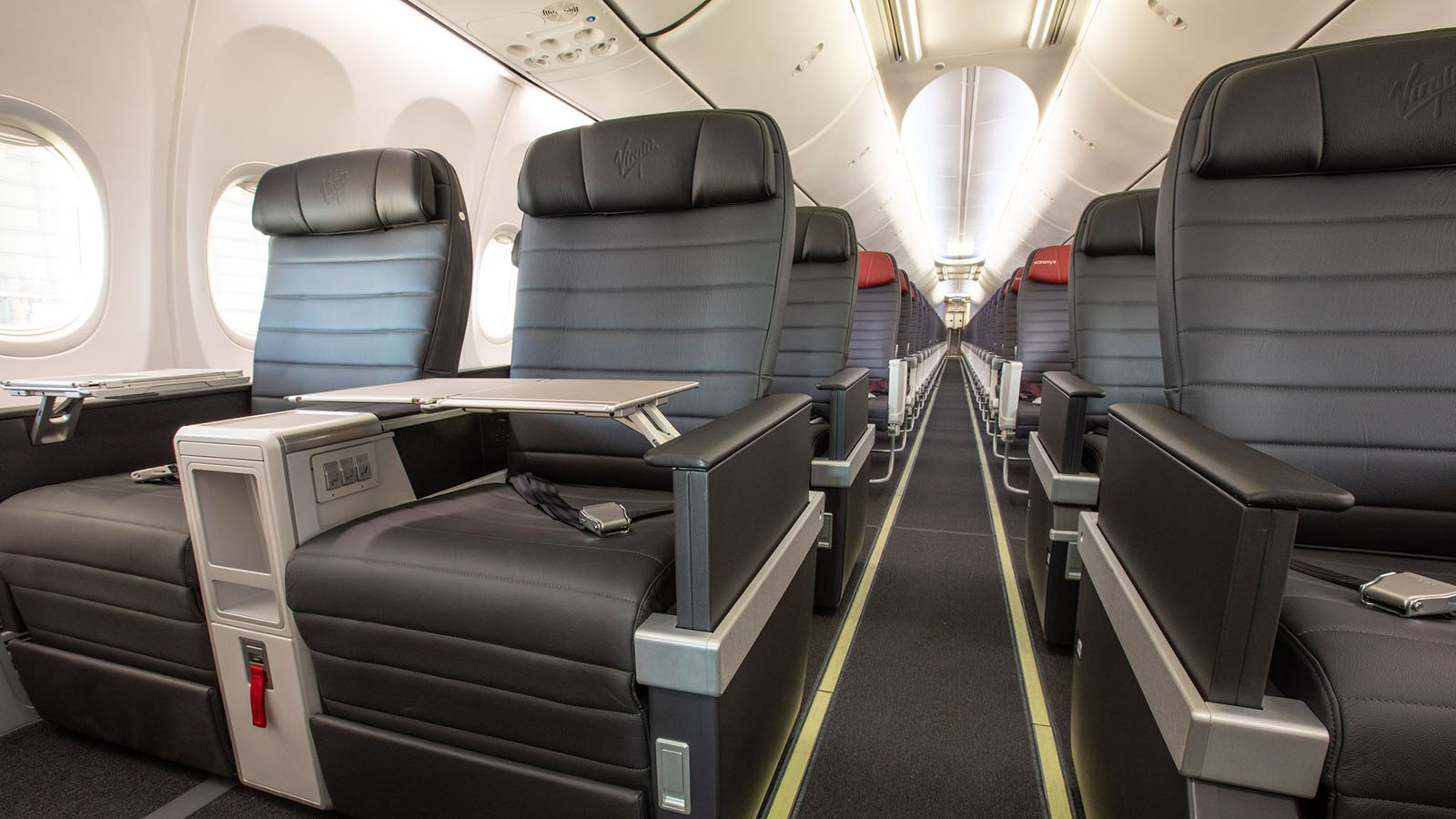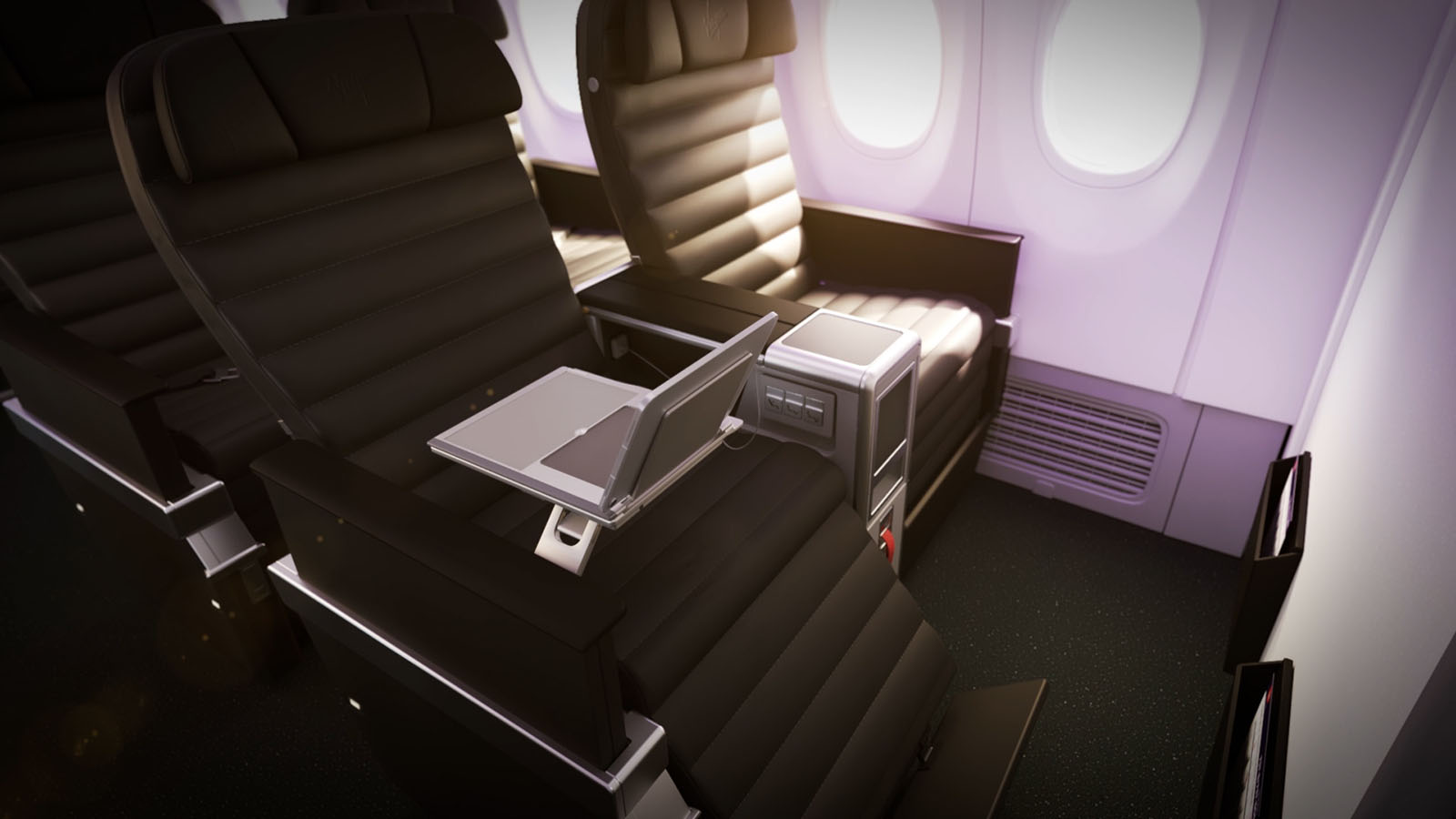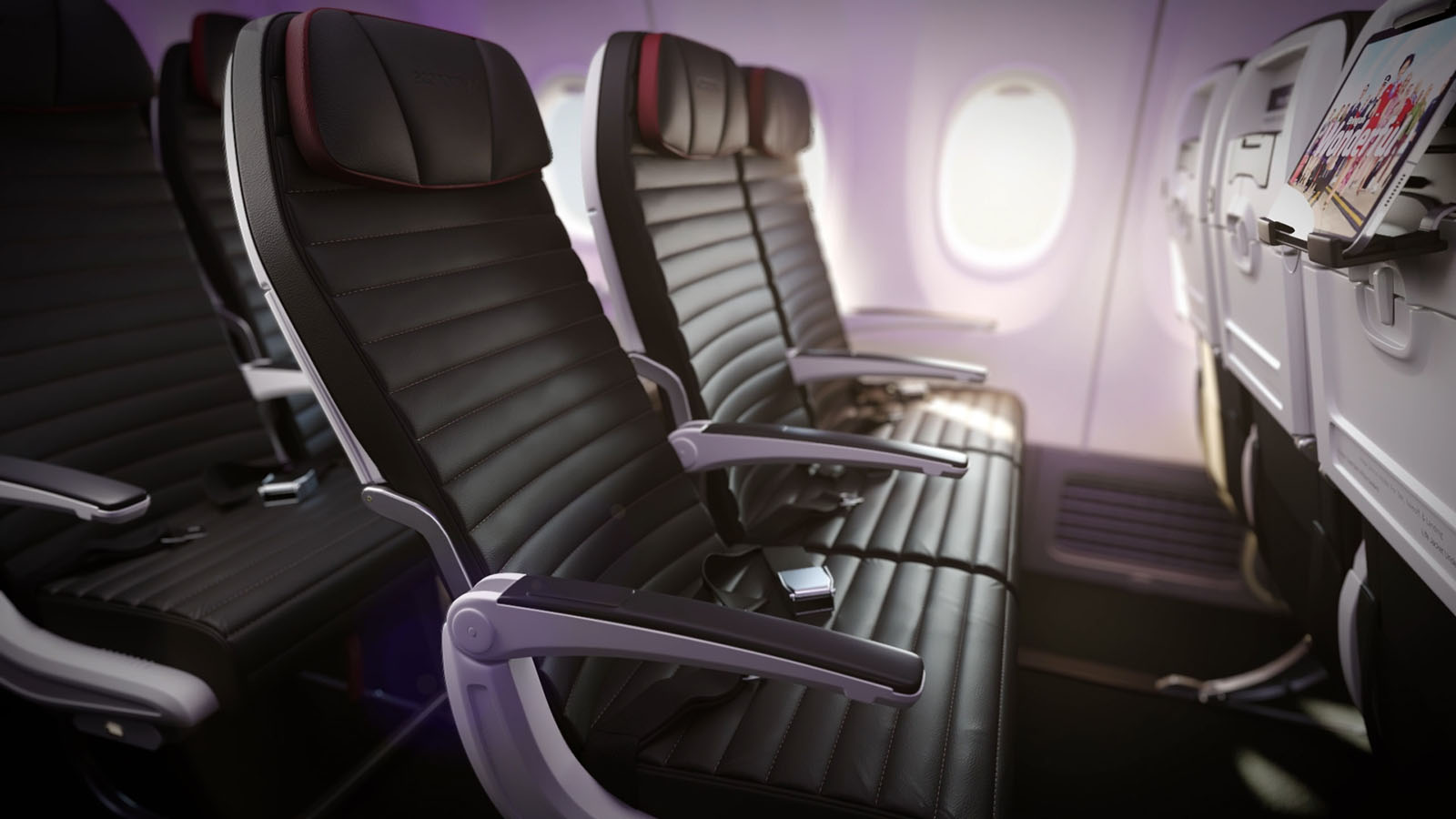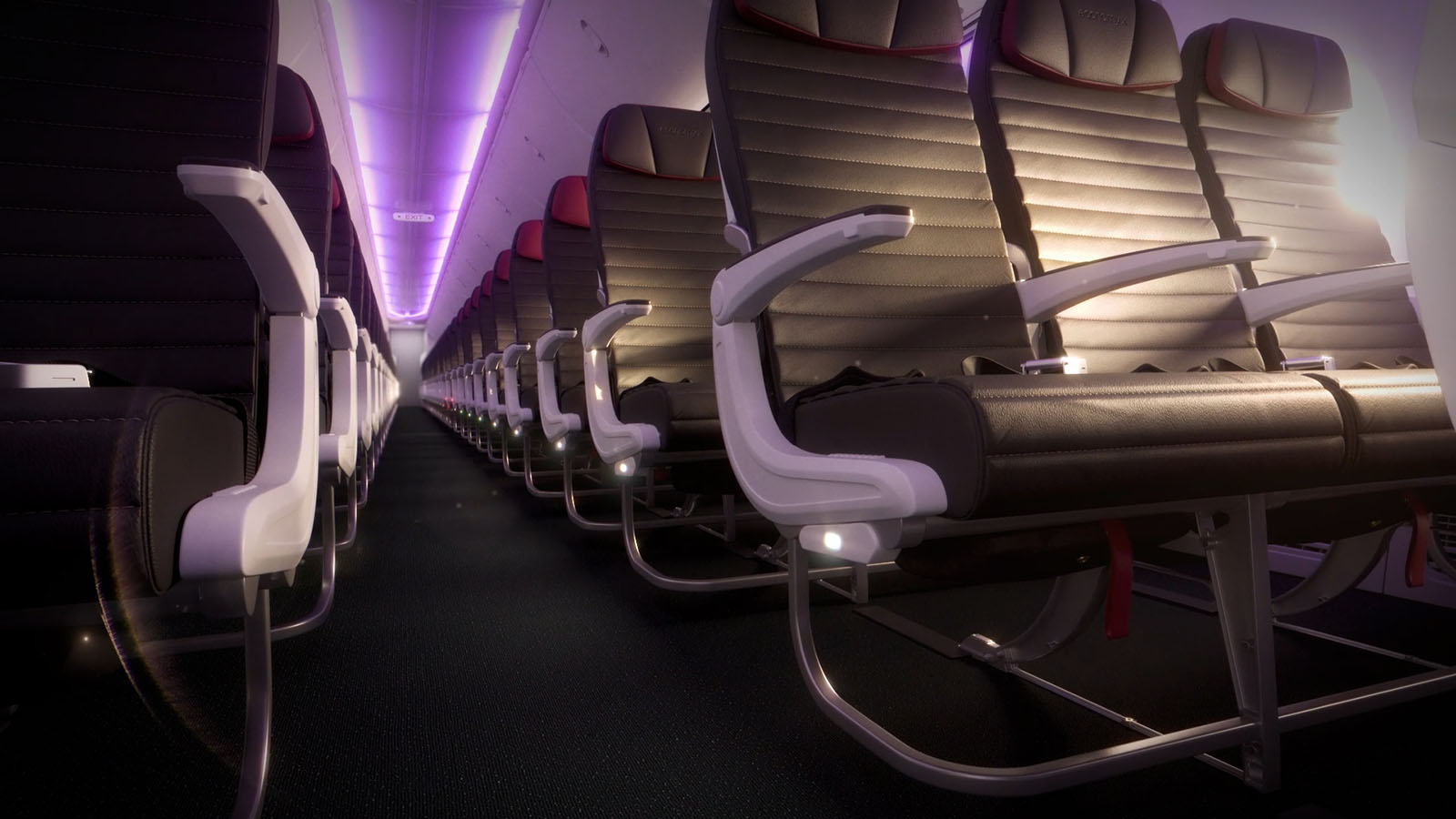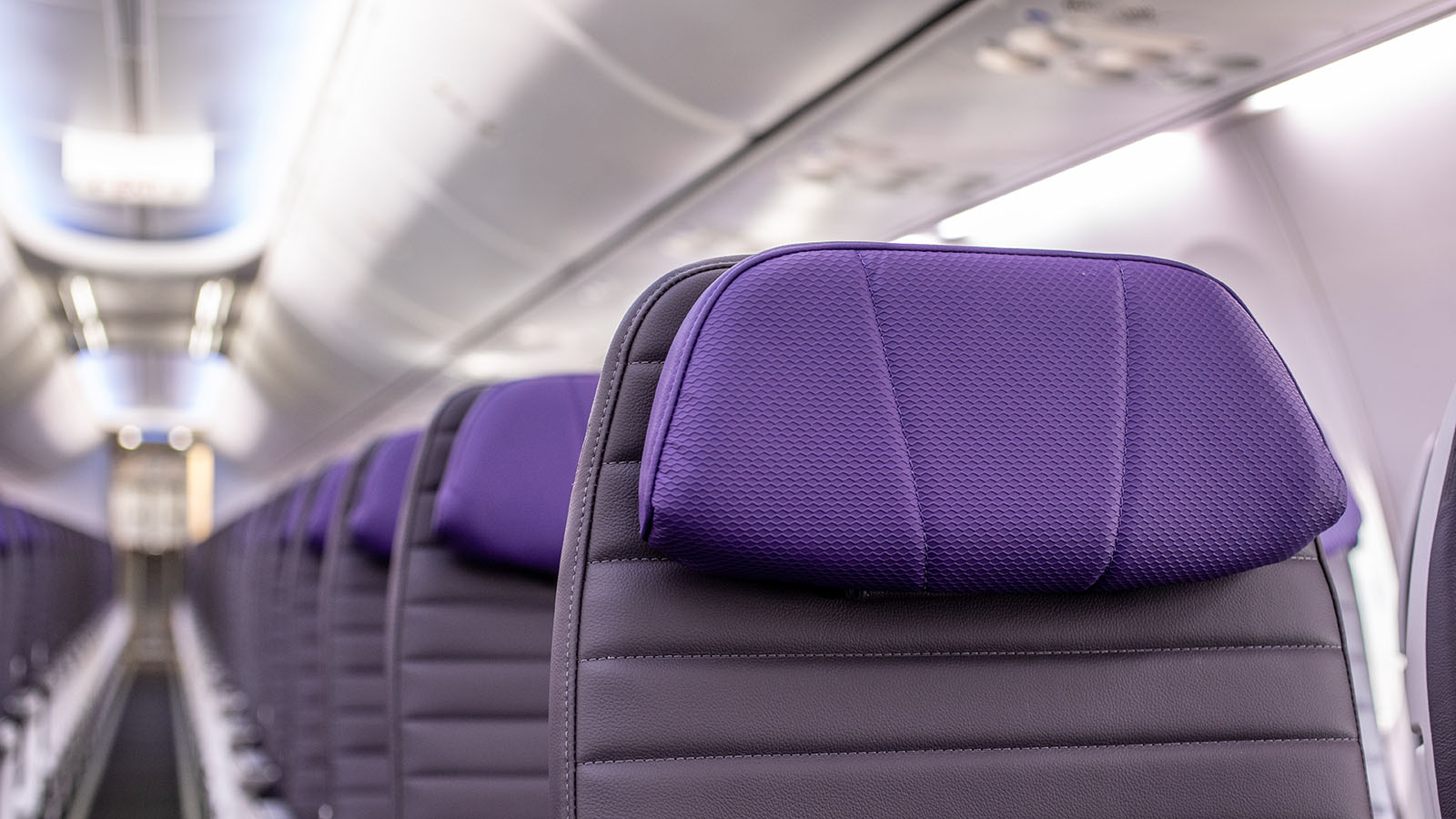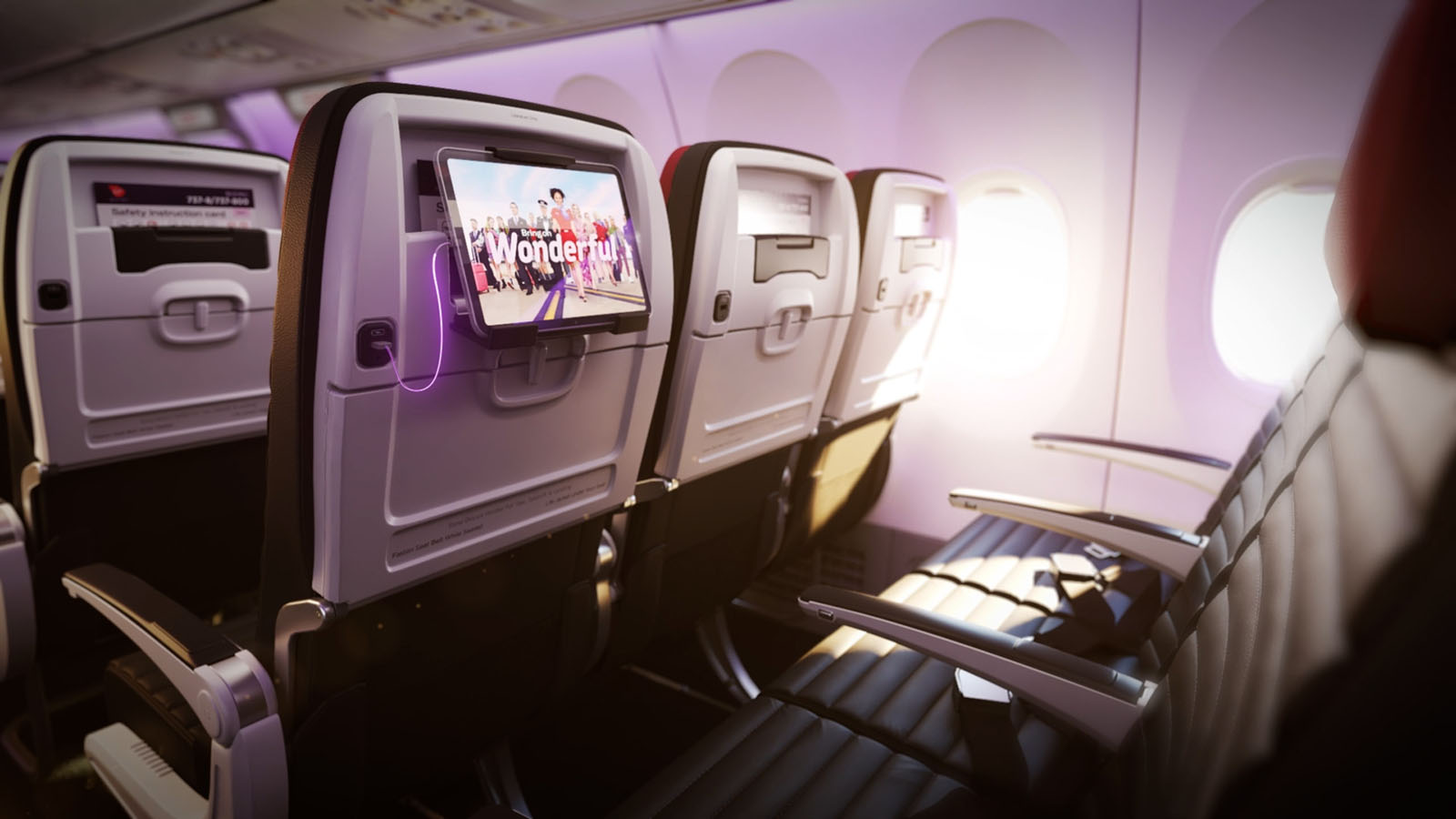 Along with in-seat power, the Economy Class cabin will also sport all-new seats as part of the overhaul. But on some planes, existing seats will instead be 'refreshed … to be consistent with the new Boeing 737-8 aircraft'. That's likely to occur on Virgin Australia's newest Boeing 737-800s, which already feature the airline's newest seat – but not yet USB power.
Ad – Scroll down to continue reading.Minimum spend, terms & conditions apply.
More Virgin Boeing 737s get Wi-Fi, but Economy X gets cut back
Inflight internet access is already available on some Virgin Australia Boeing 737 planes. But this isn't currently available across the entire fleet. As part of the overhaul, satellite-based Wi-Fi will expand 'to the majority of the remaining fleet'.
The same is true of streaming inflight entertainment, on the small number of aircraft where this isn't already available. But the overhaul will see a slight tweak for Economy X passengers, with fewer of those extra-legroom seats on each flight. It's a move that'll ultimately allow Virgin Australia to carry at least extra passengers on each plane.
A few tweaks are needed to achieve this. It'll start by making row five part of the standard Economy cabin, rather than selling the seats as Economy X. That is to say, on refitted planes, row five will have standard legroom, rather than additional space.
Then, a new style of divider will be installed between Business Class and Economy. Virgin says that 'the new divider will allow for greater floor space in the Economy cabin'. As a result, the footprint of the entire Economy cabin could shift slightly forwards, creating more space at the back.
Virgin Australia's newest seats also adopt a slimline design, taking up slightly less space than their predecessors without impacting legroom. Combine the extra space gained by making all these tweaks, and the revamped Boeing 737-800s will stretch to a 31st row.
Business Class will remain at just two rows – eight seats – across all of Virgin Australia's Boeing 737 jets. The airline's new Boeing 737 MAX 8 aircraft will also be reconfigured as part of the project. At present, row five on these jets retains the Economy X branding and legroom to match the existing fleet.
Summing up
Right now, Virgin Australia is flying an inconsistent fleet of Boeing 737s. Some of these aircraft already have new Business Class seats. Yet most still have the carrier's previous-generation Business Class seat, which lacks a leg rest. Some Business Class seats have power… others don't. And in fact, seven of Virgin's Boeing 737s don't have Business Class at all.
In Economy, some planes have USB power, but most don't. A few have tablet and device holders – but not most of the fleet. Some planes have more comfortable armrests. Others have older (and less enjoyable) armrests, dating back to the Virgin Blue days when 'Live2Air' Foxtel was a thing.
This $110 million upgrade clearly aims to remove that uncertainty and inconsistency. Once the project starts, it'll take a couple of years until all remaining aircraft are refitted. But once that's done, the experience that travellers have from one flight to the next should be predictable and reliable. After all, if your phone needs charging in the air, you just want to plug it in. Rolling the dice and seeing whether or not your plane has power should become a thing of the past.
Also read: Photo tour – onboard Virgin Australia's new Boeing 737 MAX 8
All imagery courtesy of Virgin Australia.
---
Stay up to date with the latest news, reviews and guides by subscribing to Point Hacks' email newsletter.
Virgin Australia plans $110 million upgrade to Boeing 737 cabins and inflight Wi-Fi
was last modified:
August 24th, 2023
by