The era of unbundled airfares from Economy to Business
We look at Qatar Airways, Emirates and Finnair.
Posted:
October 6, 2021 - 3:51 pm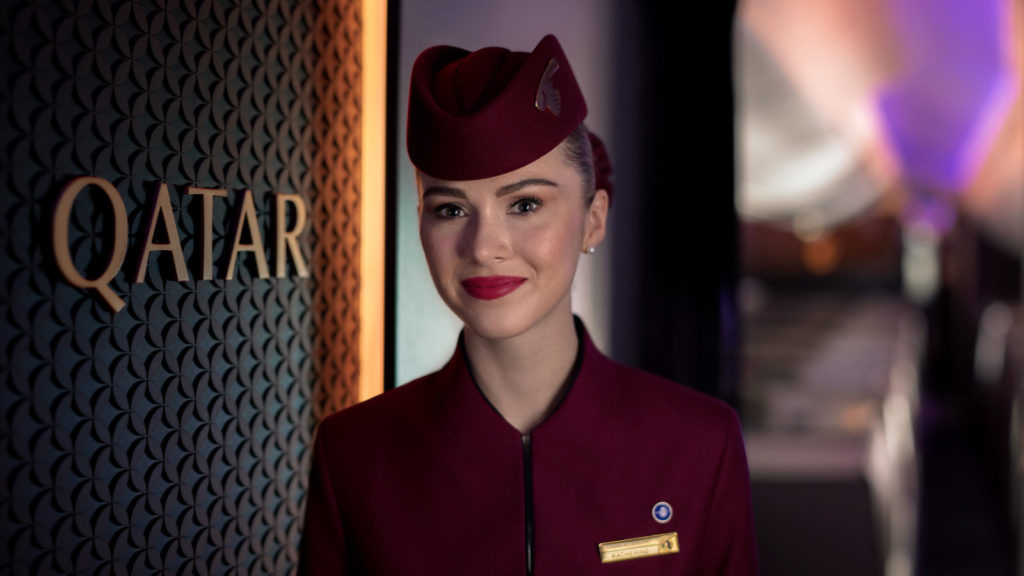 What we'll be covering
Economy fares are rarely all-inclusive these days – sometimes you need to pay for seat selection or a hot pie onboard. But can you imagine the same happening when you next fly Business Class? The truth is, unbundled fares in premium cabins have been going on for several years, even with prominent carriers.
It's a phenomenon that's here to stay, especially against the backdrop of the coronavirus pandemic. Airlines are bleeding money and need to tighten the screws. Of course, there could be some benefits to passengers, as well.
The argument is that customers have more flexibility to only pay for the services they want. But this only works if the unbundled fares are appropriately cheaper than the standard fares.
What is unbundled Business Class?
Unbundled Business Class fares are a relatively new approach, popularised by a swathe of top-tier carriers including Qatar Airways, Emirates and Finnair. In exchange for a cheaper fare, you might lose the ability to select seats, change a flight, or even enjoy lounge access.
Here, we highlight how the unbundled Business Class fares work for these 3 international airlines.
Qatar Airways Business Lite (P)
In our search of Sydney-London in May 2022, Business Lite is priced at $600 cheaper than Business Classic on a one-way leg. The base Business Class inclusion is the same – baggage, onboard experience and priority perks at the airport. But there are some notable differences.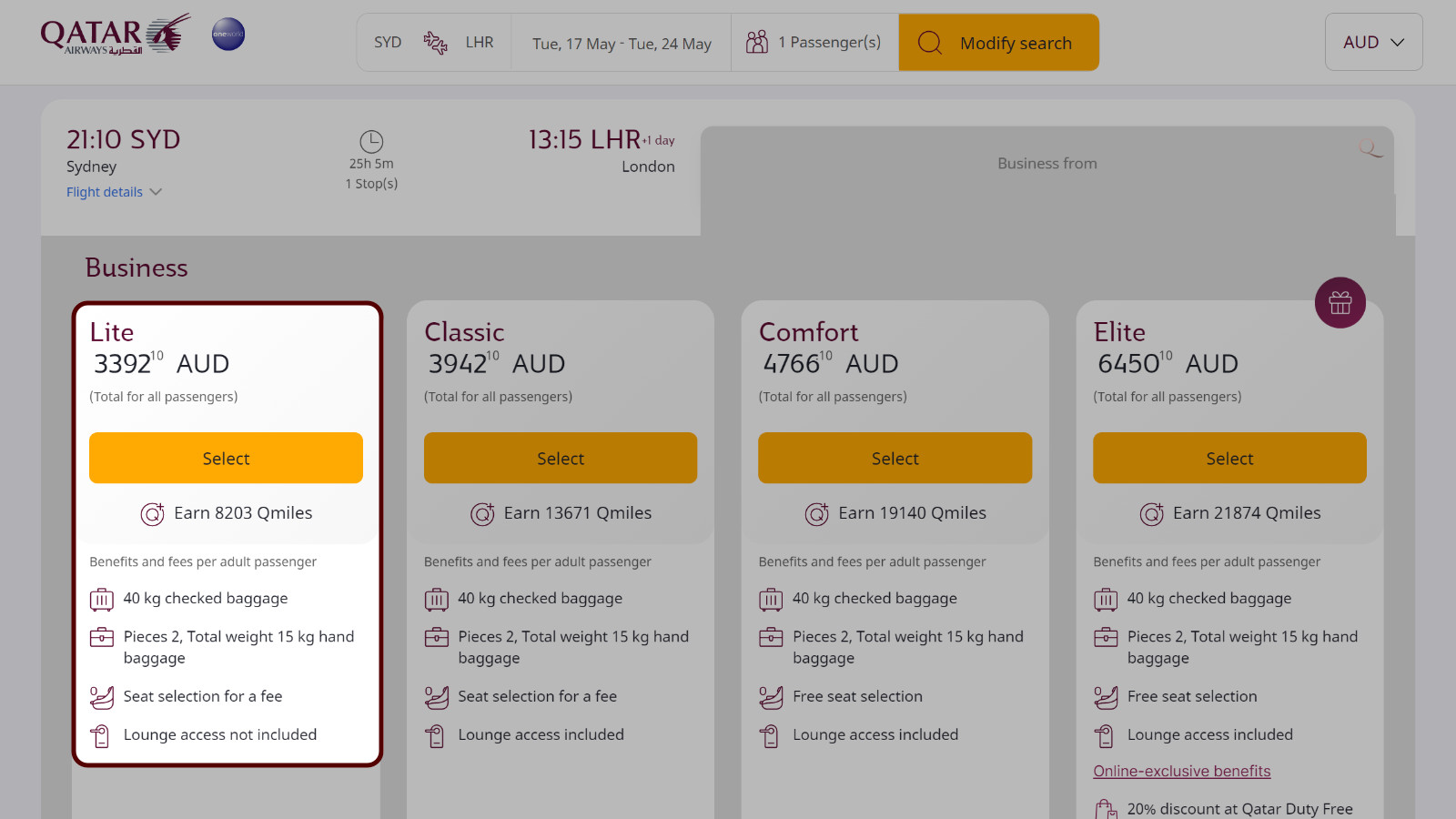 Qatar Airways Business Lite lounge access
Lounge access is not included with this fare. However, you can purchase access to certain Qatar Airways lounges. Entry to the Al Mourjan Business Lounge is QAR 450 (~AUD$170). Or, glam it up in the Al Safwa First Lounge for QAR 600 (~AUD$225) – a worthy upgrade, in our opinion.
If you hold oneworld Sapphire or Emerald status, you can still access airport lounges per your elite membership. In Doha, that would be the lower-spec generic Business or First Class lounge, respectively. In other airports, it's generally the same lounge(s) that other passengers can access.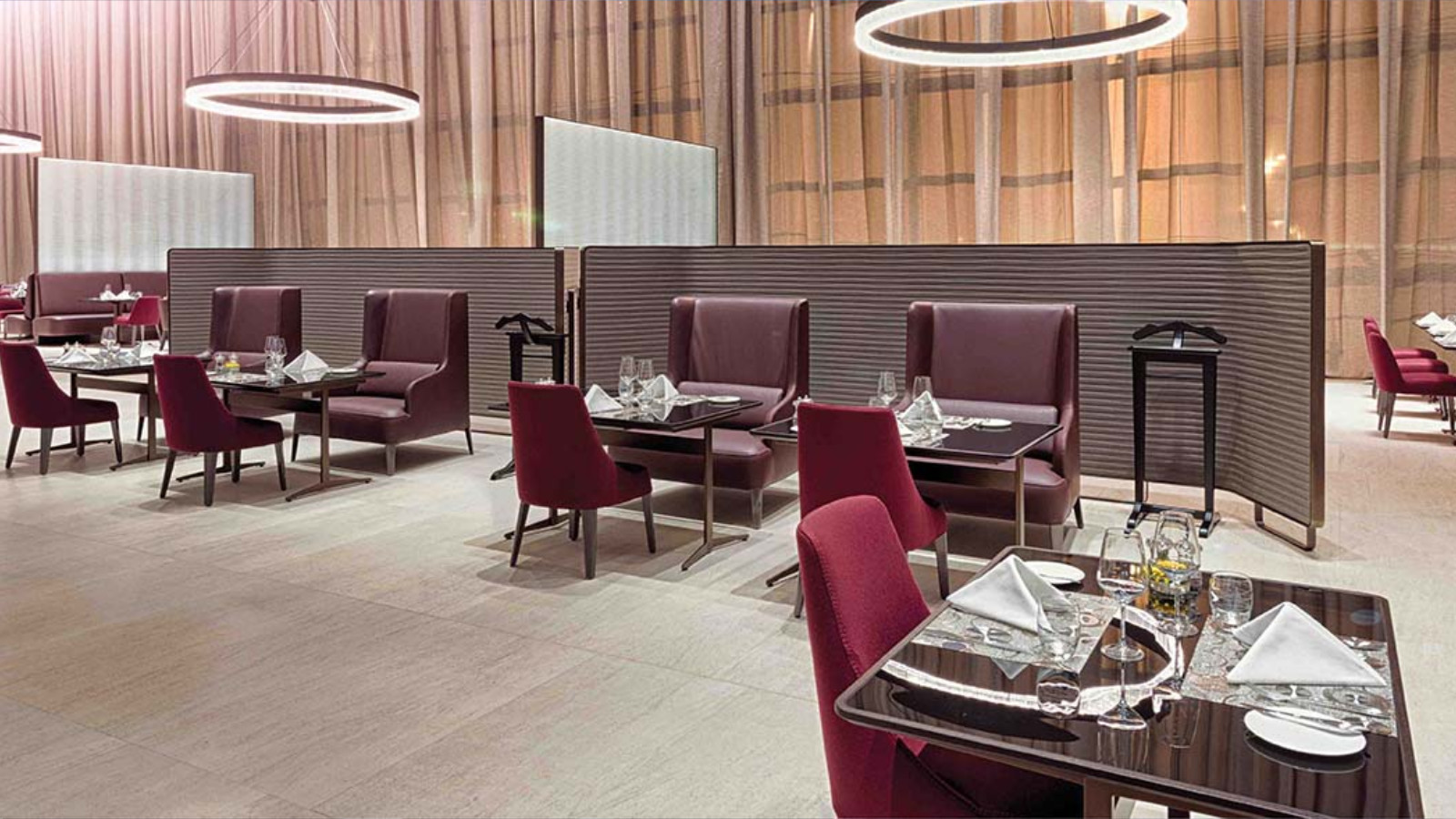 Qatar Airways Business Lite seat selection
When travelling on Business Lite (and Classic), you can only choose your seats for free once online check-in opens, from 48 hours before departure. That might be okay if you're flying solo. But if you're embarking on a dream holiday with your partner, you might not want to miss out on the coveted centre Qsuites, which form a double bed.
So how much do you think it is to add seat selection in Business Lite and Classic? $20 per flight? Maybe $50?
Nope, it will set you back quite a few hundred dollars actually! We're quoted $192.40 from Sydney to Doha and $137.50 from Doha to London. That's a grand total of AUD$329.9 from Sydney to London for one person, one way.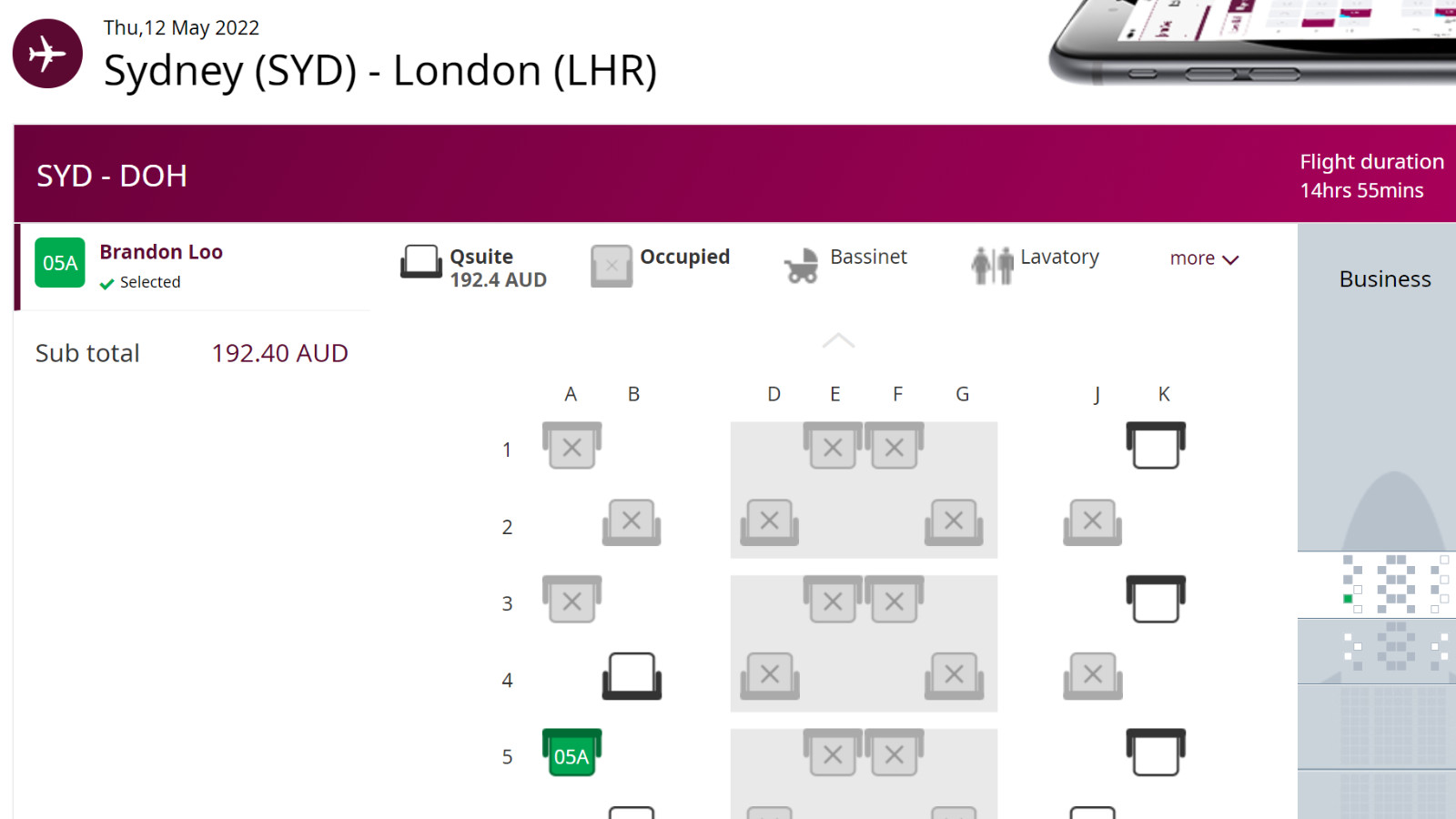 Thankfully, these charges are waived if you hold Gold or higher frequent flyer status with Qatar Airways or other airline partners, including Qantas Frequent Flyer.
Qatar Airways Business Lite frequent flyer points
In Qatar Airways' Privilege Club, you'll earn Qmiles based on the distance travelled and ticket purchased. A Sydney-Doha-London one-way trip is roughly 10,937 miles, for reference. Here is the Qmiles you could earn travelling on a paid Business Class ticket:
Lite: 75% of miles flown (e.g. 8,203 Qmiles)
Classic: 125% of miles flown (e.g. 13,671 Qmiles)
Comfort: 175% of the miles flown (e.g. 19,140 Qmiles)
Elite: 200% of the miles flown (e.g. 21,874 Qmiles)
The points and Status Credits you earn with other programs, such as Qantas Frequent Flyer, depend on that program. If you do credit a Sydney-Doha-London Business Lite flight to Qantas, you'll earn 10,400 Qantas Points and 140 Status Credits each way.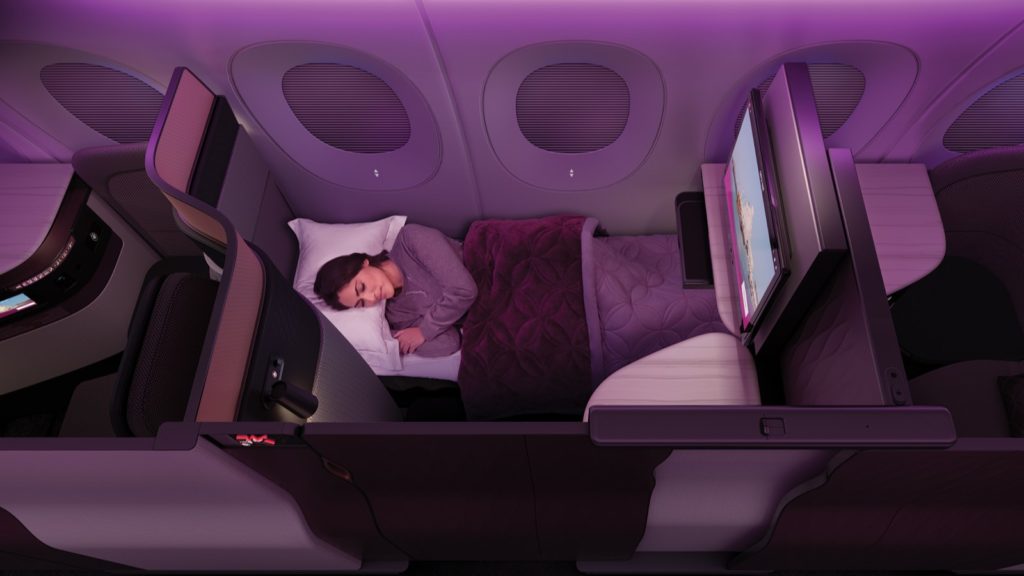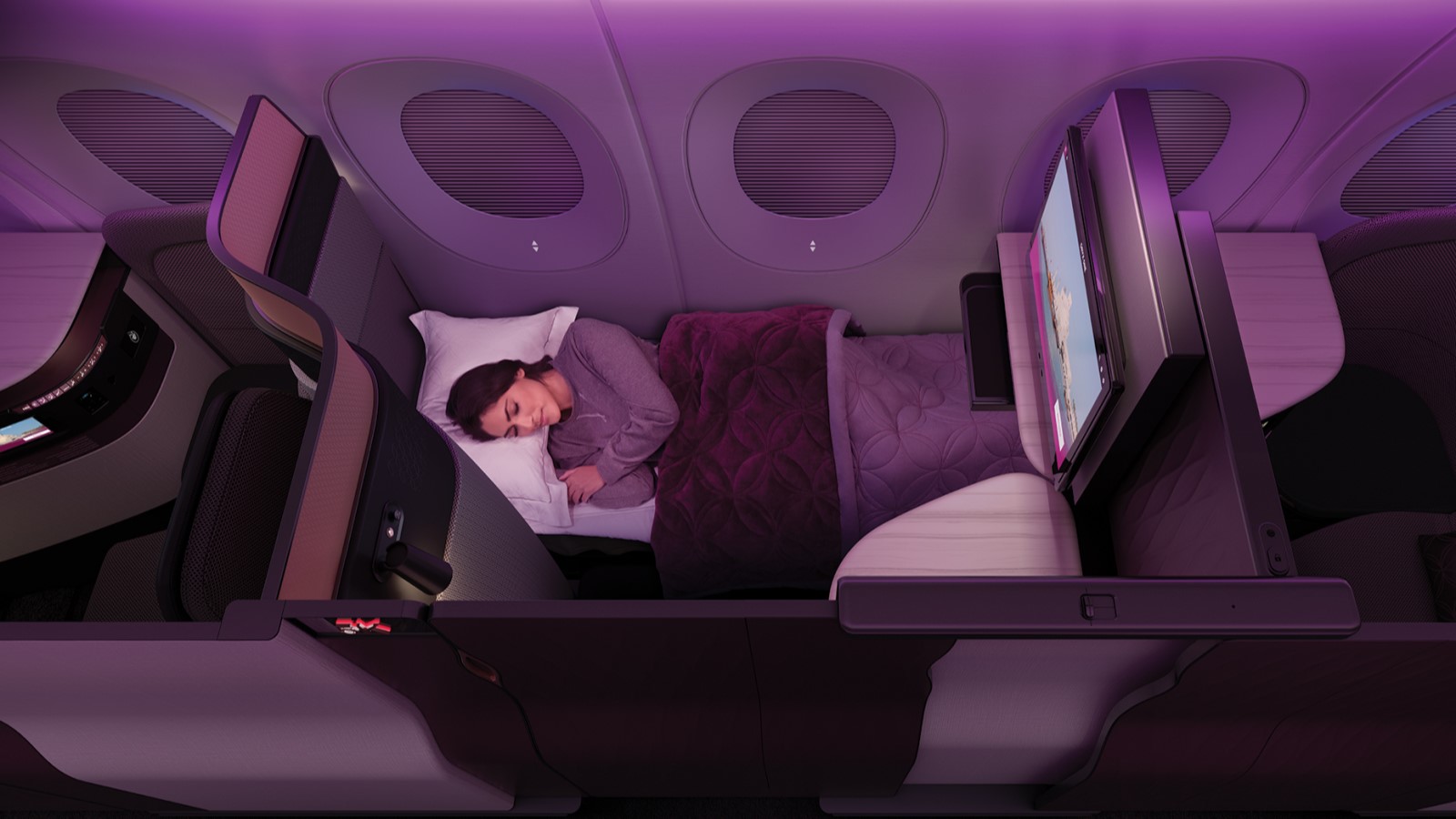 Ad – Scroll down to continue reading.Minimum spend, terms & conditions apply.
Emirates Business Special (H)
Emirates was one of the first to come out with an unbundled Business Class, with its Special fare. This only appears to be available on routes out of Dubai, so many of you won't be affected.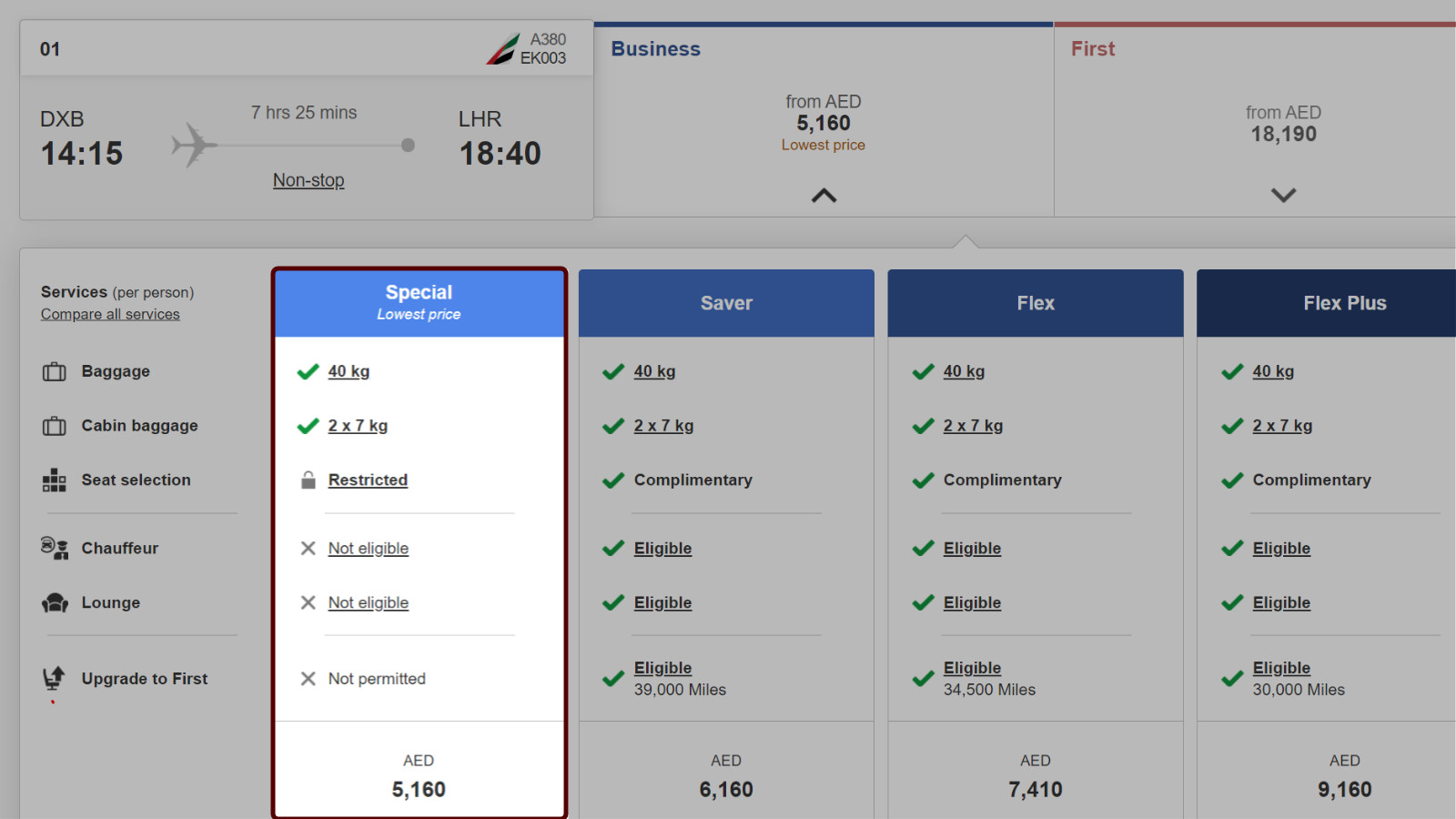 On a Dubai-London search, Business Special comes at AED 1,000 (~AUD$375) cheaper. For that saving on a 7.5-hour flight, you lose the following perks:
No seat selection until check-in opens (not even paid)
No chauffeur drive
No lounge access unless you have eligible elite frequent flyer status
No upgrades to First possible
Lower mileage earn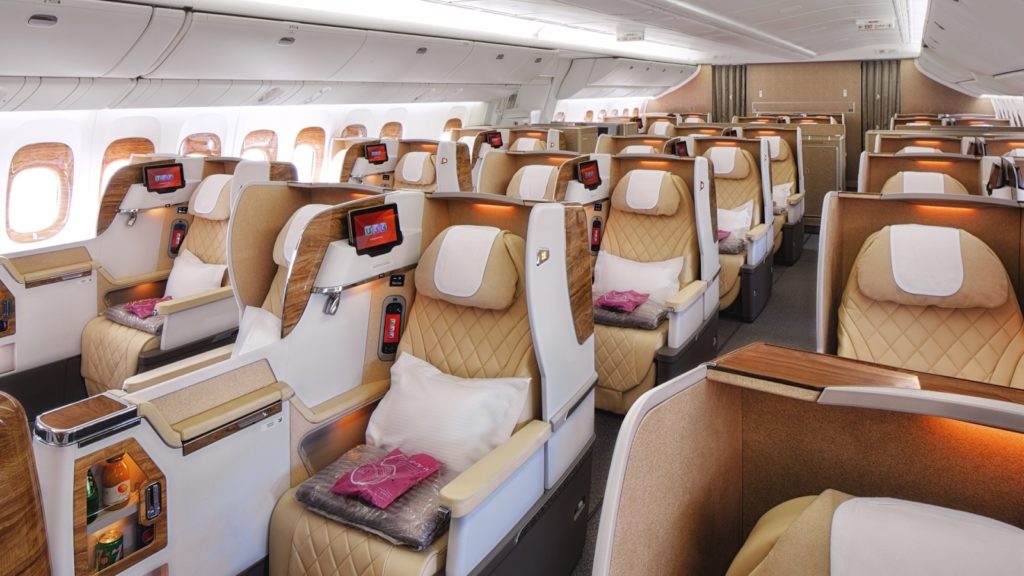 If you're status-less and lounge-less, you can still buy lounge entry for a fee (and it's discounted for Skywards members). But the rates are quite high, so you might be better off just buying the Business Saver fare and enjoying the inclusions.
USD$150 (~AUD$206) for the Dubai Business Class Lounge
USD$300 (~AUD$412) for the Dubai First Class Lounge
USD$130 (~AUD$180) for other Emirates lounges worldwide
Finnair Business Light (R)
Most recently, Finnair is rolling out a Business Light fare that strips out pretty much everything except for the seat and the meals. Targeted more at leisure travellers, Finnair's Business Light fares are only marginally cheaper than all-inclusive options.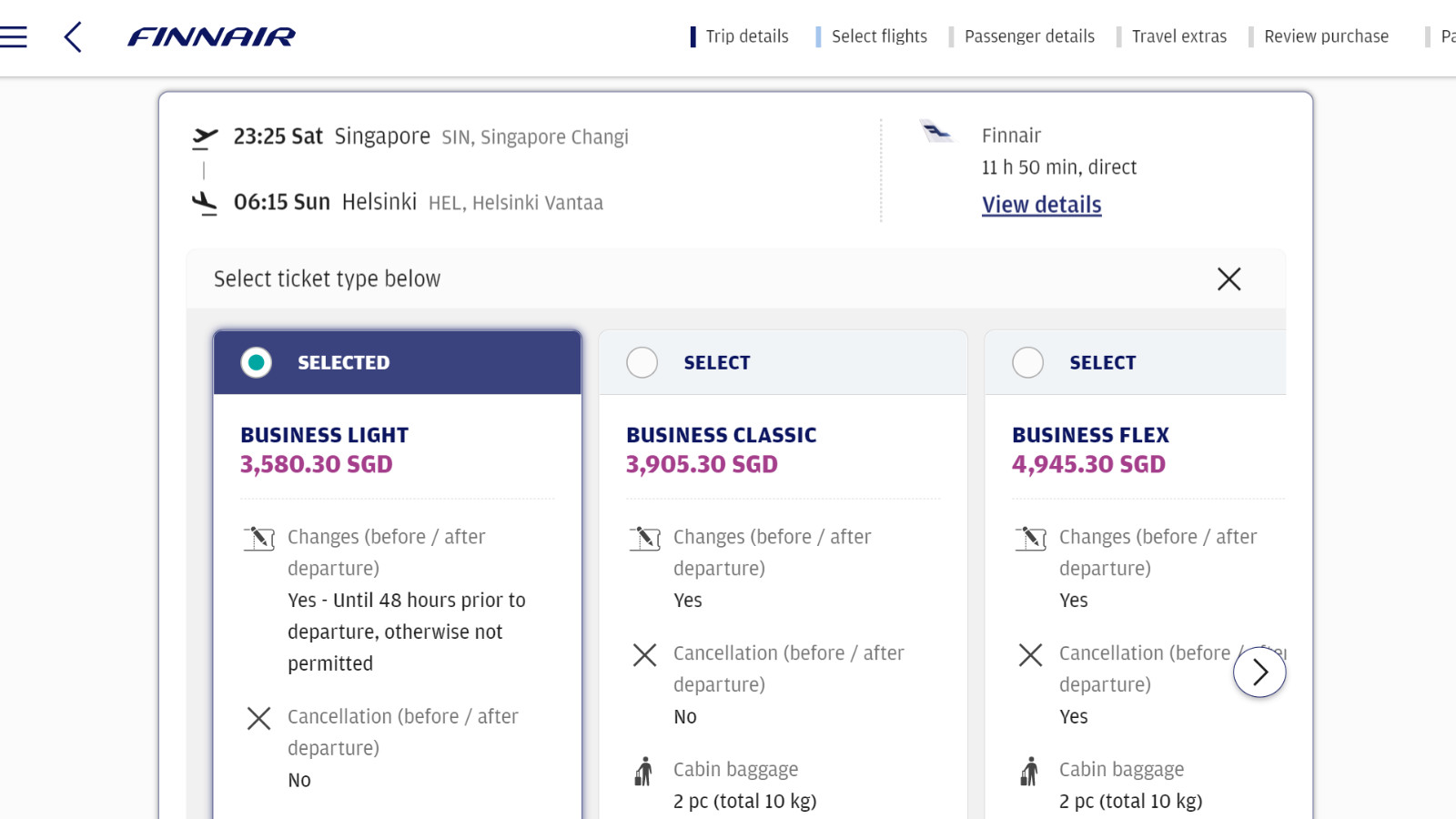 Using Singapore-Helsinki as an example that you might fly one day, the fare is SGD$325 (~AUD$328) cheaper than Business Class. Yet, for this 12-hour flight, you would lose a lot:
No checked baggage allowance
Paid seat selection only
No lounge access
No priority check-in, boarding or security
Paid WiFi access only
You do get some perks back with Finnair Plus and oneworld elite status. With Gold status or higher, that roster includes lounge access, checked luggage and priority airport processing. Phew!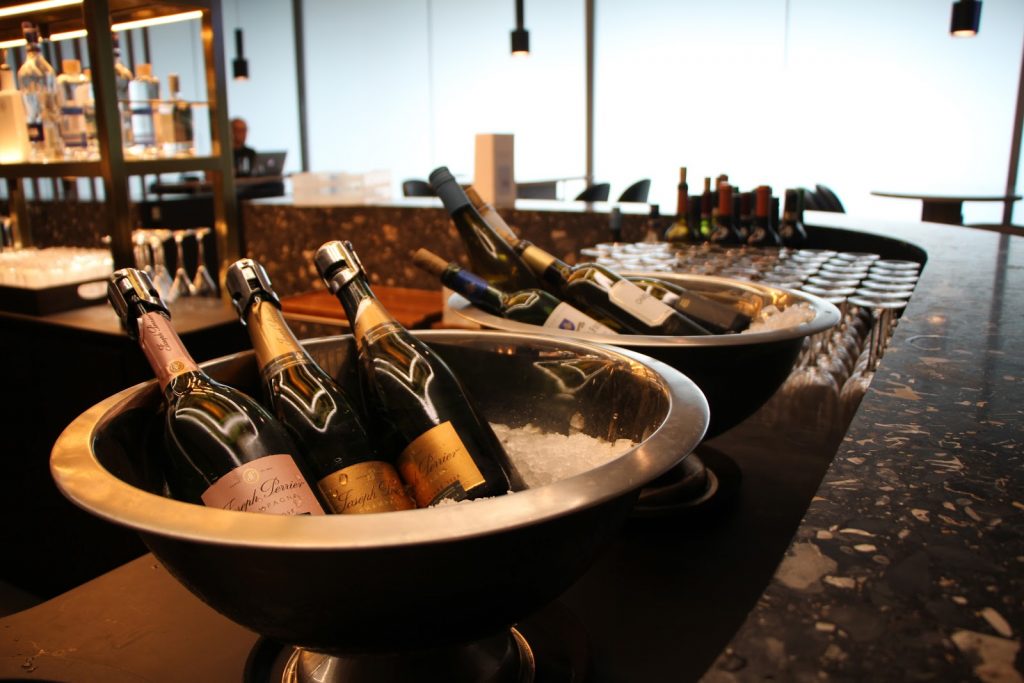 But without your oneworld Sapphire or Emerald status, Finnair's Business Light fares are very light on offerings, indeed. The cuts are probably not worth the 10% or so you save on the fare.
What about Basic Economy?
Economy Class has long been unbundled by the majority of airlines in some shape – pretty much every carrier you can think of will charge for seat selection on discounted fares, for example. Closer to home, Virgin Australia recently launched an 'Economy Lite' seat-only fare with no baggage included.
Basic Economy takes it a step further and strips out much of the flexibility in the travel experience, even with full-service carriers. It's quite prevalent with carriers in the United States, though this level of perk-cutting hasn't reached Australia yet. For example, United's Basic Economy has the following conditions:
One personal item allowed, must fit under the seat in front (no access to overhead lockers, with some exceptions).
No free checked baggage allowance.
No full-size carry-on bags allowed, unless you're on specific routes.
Complimentary seat selection is not available. You're assigned a seat prior to boarding, which can't be changed. You can purchase an advanced seat selection, if desired.
Group and family seating is not available, unless you purchase advanced seat selection.
You board in the last group.
Refunds are not usually allowed.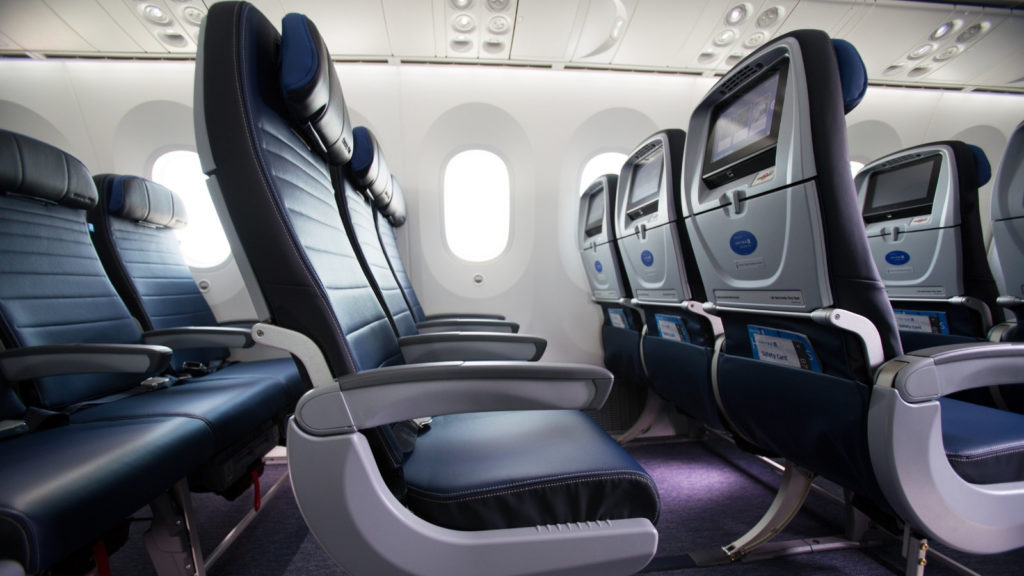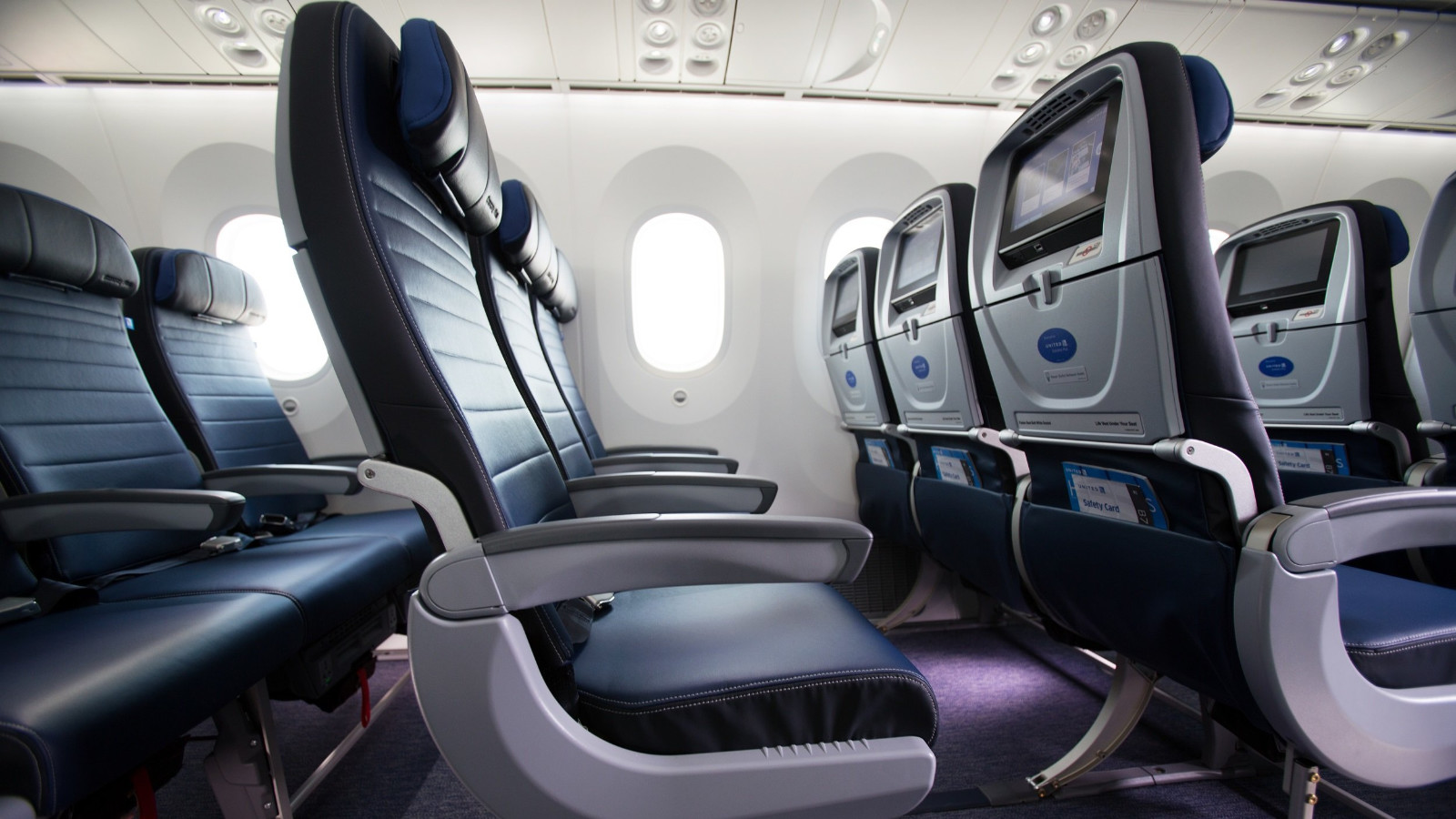 Of course, for low-cost carriers, unbundling Economy is their playbook. Ryanair is the largest European budget airline, and undoubtedly the king of additional charges.
Summing up
We are truly in the era of unbundled fares – not just in Economy, but in Business Class too. It's a slow and inevitable change that has been many years in the making. British Airways was one of the first legacy carriers to break ranks, by charging for seat selection in Business Class. Lufthansa will also charge to select its premium 'throne seats' in the upcoming Boeing 777-9 Business Class.
More recently, the likes of Qatar Airways, Emirates and Finnair have taken the concept one step further. With the cheapest Business fares, lounge access is nixed across the board, the chauffeur with Emirates is gone, and you don't even get a premium airport experience with Finnair anymore.
Thankfully, reward seats booked with points are not currently affected by unbundling, in terms of the core airport benefits. For example, you won't get the chauffeur drive on Emirates reward flights, but at least you still enjoy lounge access. You can use Qantas Points for Qatar Airways, Emirates and Finnair Business Class flights.
Once COVID-19 restrictions ease up and international travel grows stronger, it will be interesting to see whether price-conscious passengers go for the cheaper Business fares, and if other airlines hop onto the bandwagon.
The era of unbundled airfares from Economy to Business
was last modified:
August 25th, 2023
by