Qantas Frequent Flyer overhaul: has award availability improved?
Posted:
August 13, 2019 - 9:30 am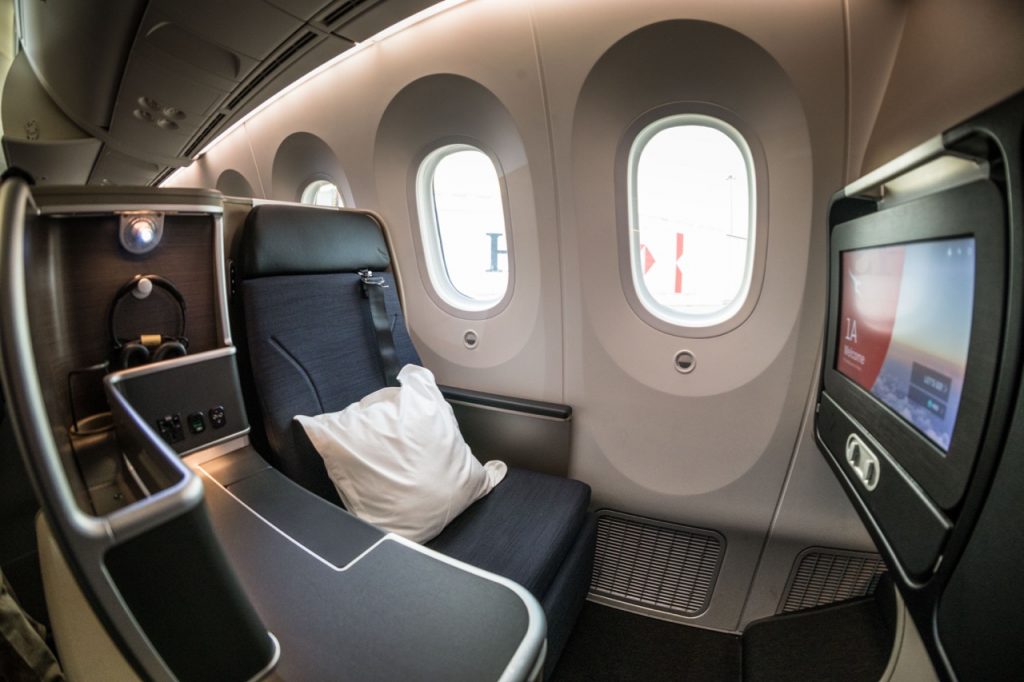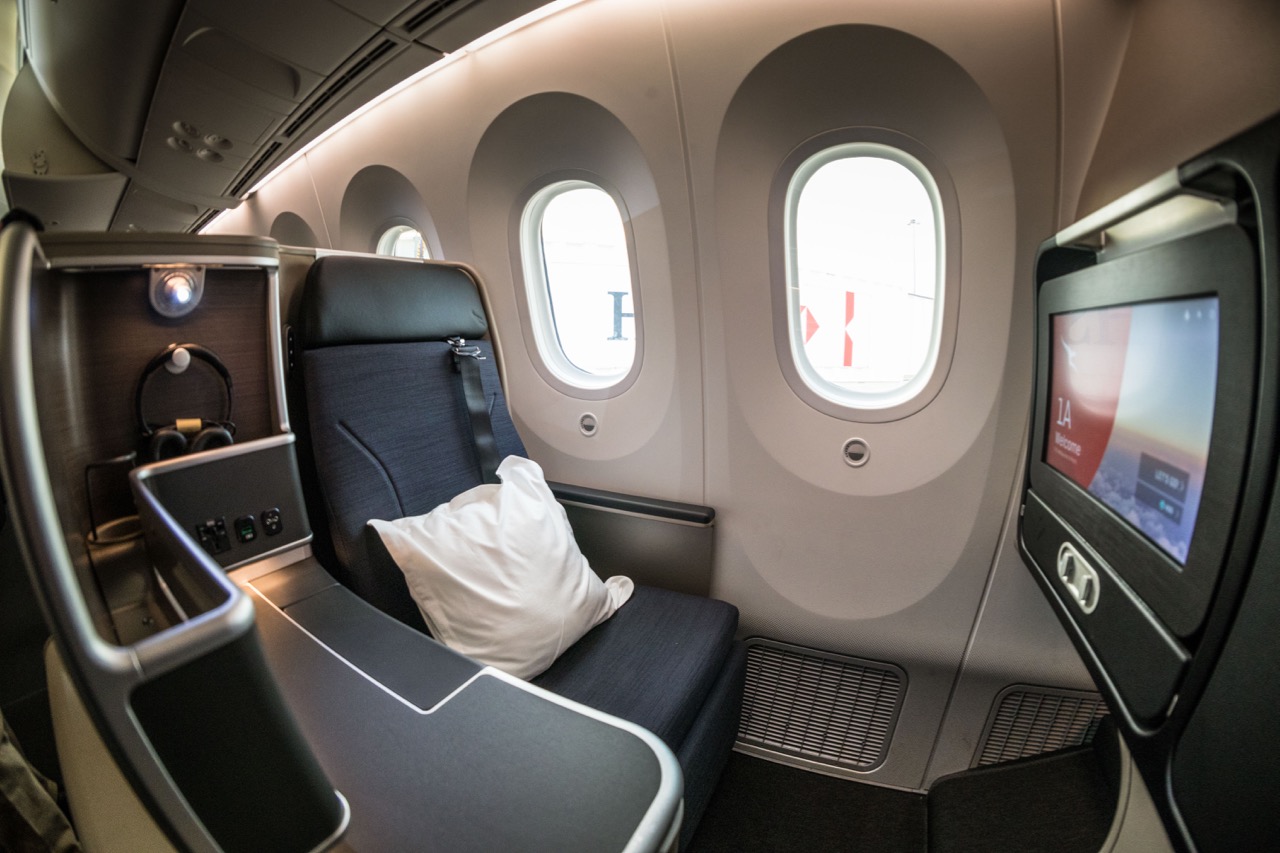 What we'll be covering
The recent overhaul of the Qantas Frequent Flyer program promised members an improvement in the availability of reward seats, especially in premium cabins on popular routes.
Point Hacks has put this claim to the test by conducting some random searches, and our results are shown below.
Background Information
Qantas released the following data in regards to the trends in reward seat redemptions since the changes to the program were announced in late June 2019.
29% increase in International premium cabin seats have booked by members
31% increase of all International premium seats booked since the announcement has gone to members that have never redeemed a Classic Reward Flight or have not redeemed in over 18 months
Historically, reward seat availability in premium seats for popular routes, such as Sydney to London or Perth to London was almost non-existent, even for some elite status members who generally get improved reward availability.
Our selected routes
We conducted searches for the following popular routes:
Sydney to Los Angeles
Melbourne to Hong Kong
Perth to London
Our searches included availability in either Premium Economy, Business or First.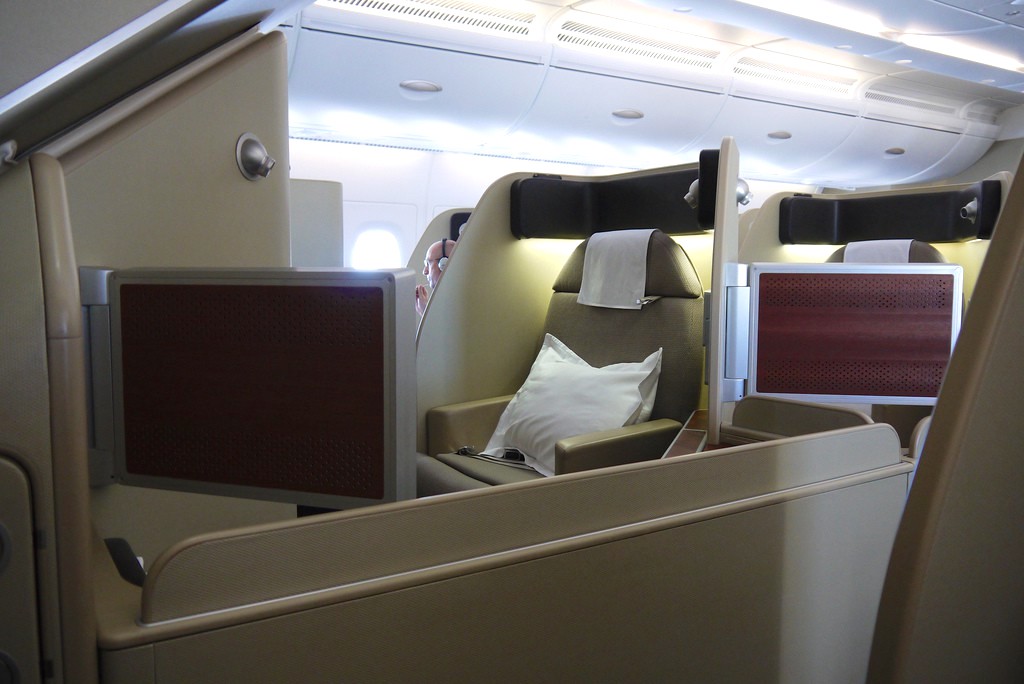 Ad – Scroll down to continue reading.Minimum spend, terms & conditions apply.
The results
Route: Sydney to Los Angeles
This route is predominantly flown by the Airbus A380, with Premium Economy, Business and First all available for reward selection.
We selected the departure date as 28 October 2019 for the Sydney to Los Angeles leg, with the reward availability shown below. The return leg for a date in mid-November showed similar availability, and in order to keep this guide concise, we have not shown these results.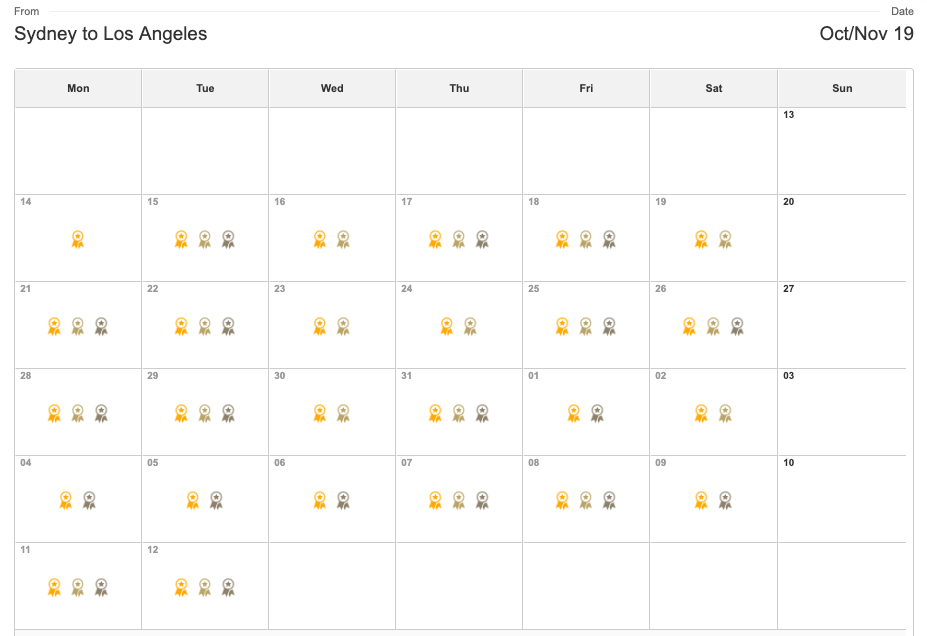 At first glance, it appears that there is plenty of Premium Economy and Business seat availability, as well as a decent amount in First.
Selecting 28 October 2019, a sample of the flight options available is shown below. Most notable is the availability of a Business seat on the direct A380 service, an opportunity that rarely presented itself three months out from departure prior to the program changes.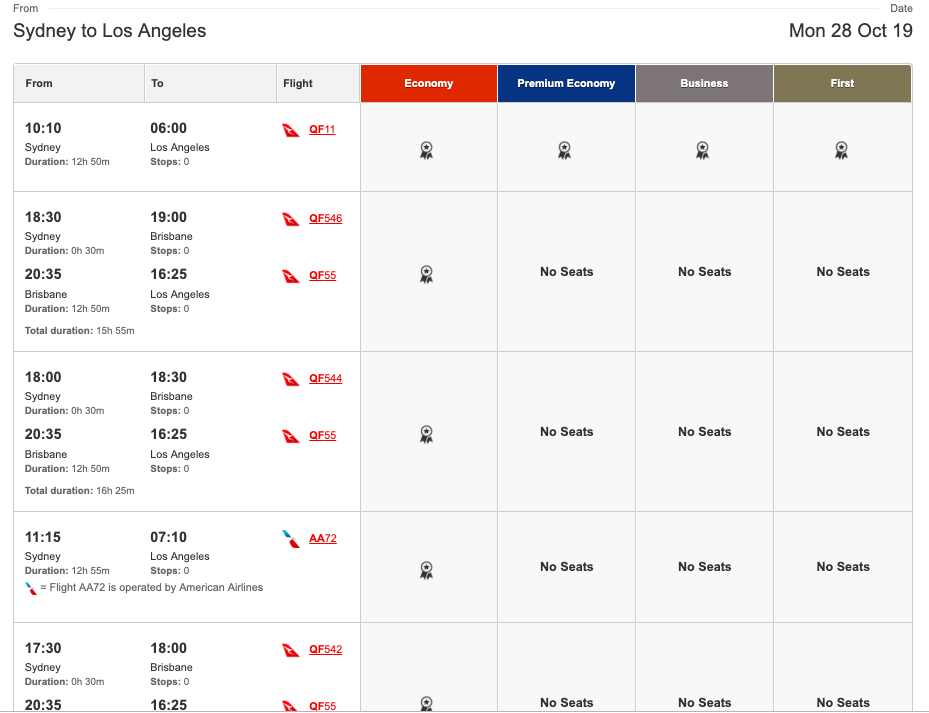 Scrolling further down the list, Business Class seat availability is shown for Qantas domestic flight connecting to an American Airlines-operated flights.
Unfortunately, the trend of Qantas showing Business Class availability when only the short domestic leg is in Business, while the long, Transpacific leg is in Economy, continues to persist.
So make sure to check and double-check your flight details, and that you are selecting the all Business Class option, especially when you see an exclamation mark next to the Business Reward seat ribbon.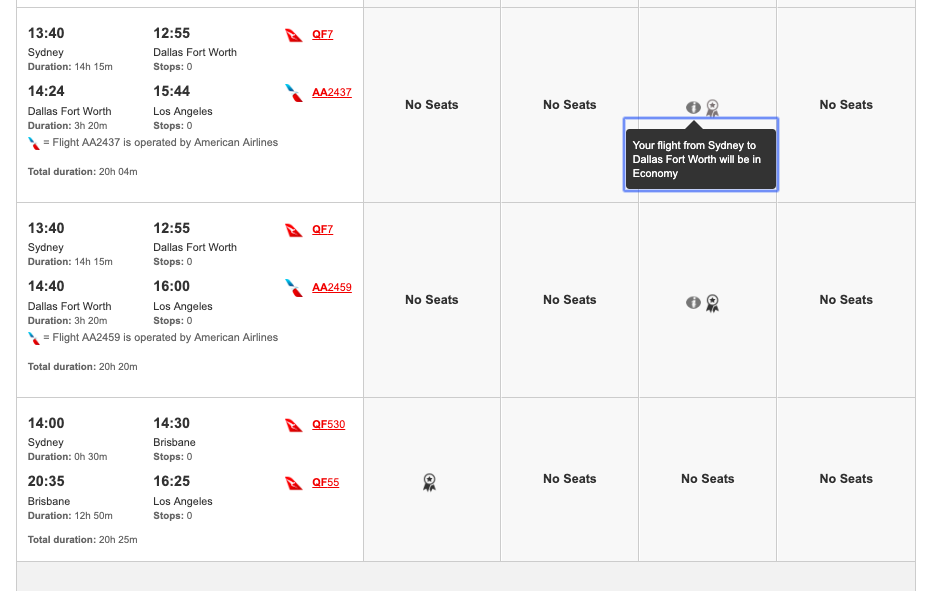 There is a clear improvement in Business availability for direct flights following the program changes, which is very welcome. There did not appear to be an improvement on multi-leg Qantas flights, however, I would suspect that most people would prefer the direct option anyway.
While clearly noted, it would have been good to see the elimination of highly-priced mixed cabin redemptions as an option, as members could mistakenly choose these options expecting to be seated in a premium cabin for the entire journey. Perhaps something for Qantas to look at in the future.
Route 2: Melbourne to Hong Kong
This route is predominantly flown on the Airbus A330, with Premium Economy (for non-Qantas-operated flights) and Business both available for reward selection.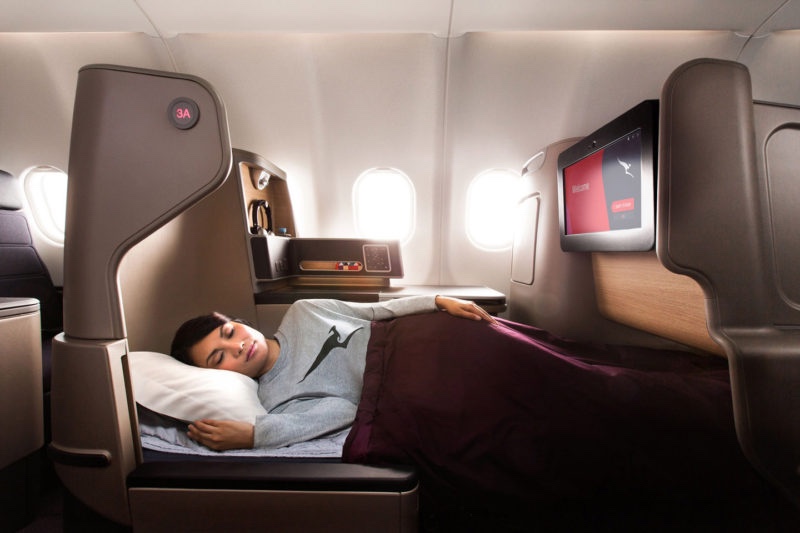 We again selected 28 October 2019 as the departure date, with the results shown below. And like the Sydney-Los Angeles option above, the return leg availability was similar, and therefore have not shown these results.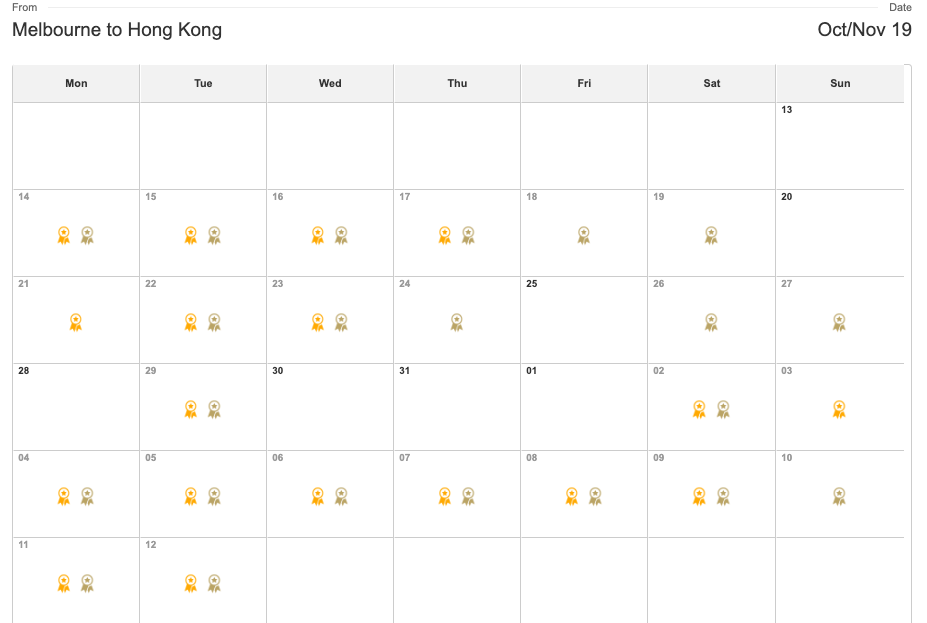 While availability was rather plentiful, there were no available seats on 28 October 2019, therefore we selected 29 October 2019 to look at specific flights.
Again, the all Qantas option showed Business availability, which is again good news.
The mixed cabin option was also evident on this route, so make sure to avoid selecting these flight combinations.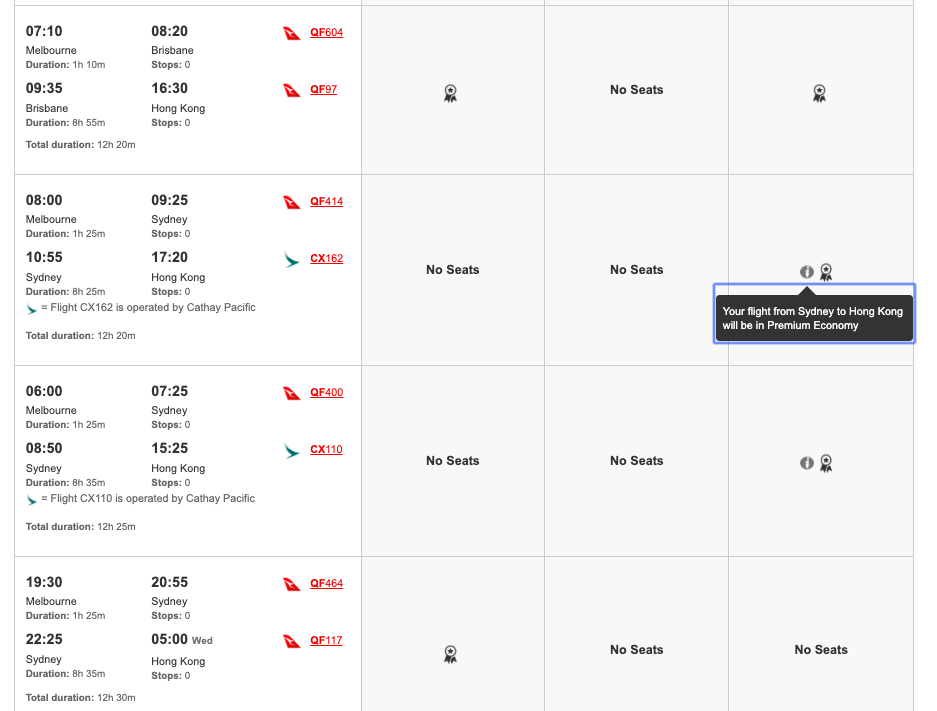 A clear improvement in Business availability for direct flights post-the changes was also seen on this route. There was no change in availability for indirect Qantas-operated options, which continue to remain scarce.
Route 3: Perth to London
This route is flown on the Boeing 787 Dreamliner, with Premium Economy and Business both available for reward seat selection.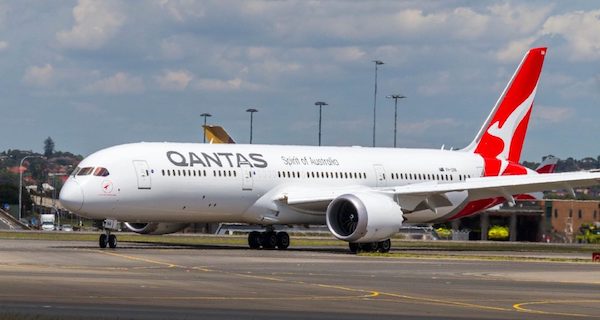 Again, we selected the departure date as 28 October 2019 for the Sydney to Los Angeles leg below, with the reward availability shown below.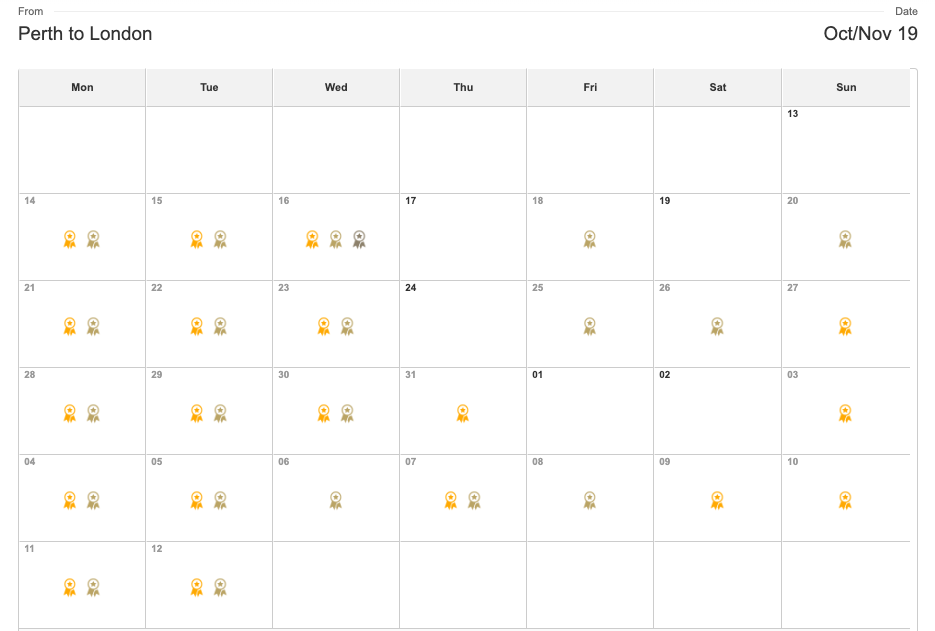 The return leg of this route, however, showed vastly different reward availability, as can be seen below.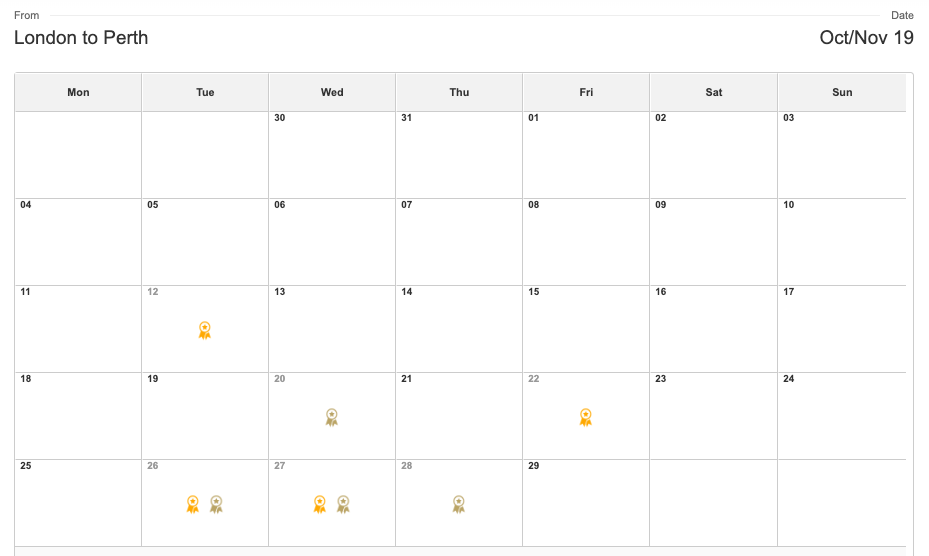 The flights for 28 October 2019 did not have any premium seat availability for the QF9 direct flight from Perth to London Heathrow.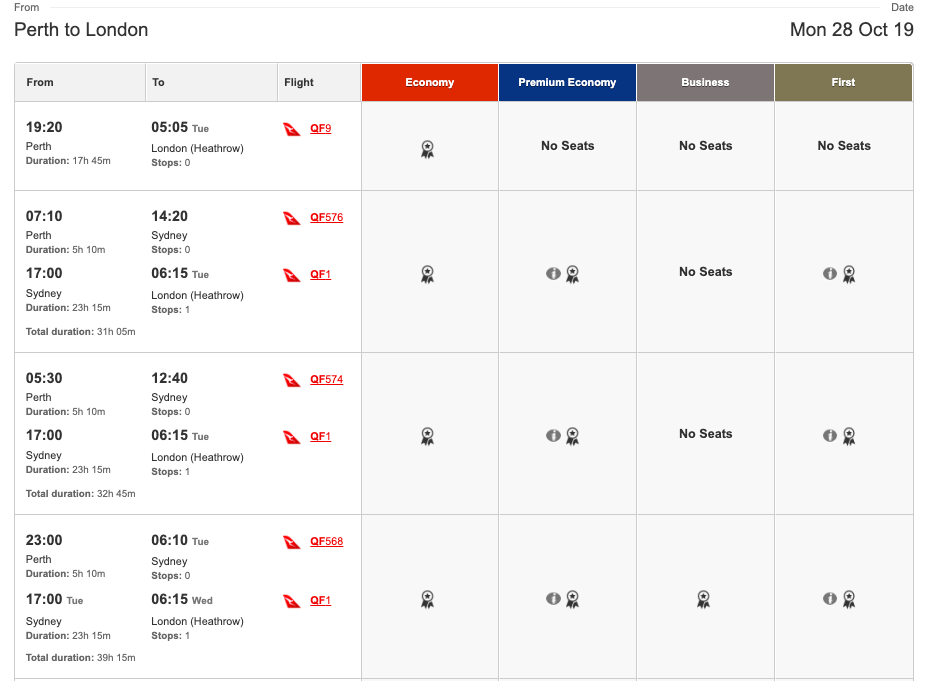 But there was Business availability if you were happy to backtrack through Sydney en route to London. The search also showed a decent amount of availability in First Class when flying Cathay Pacific.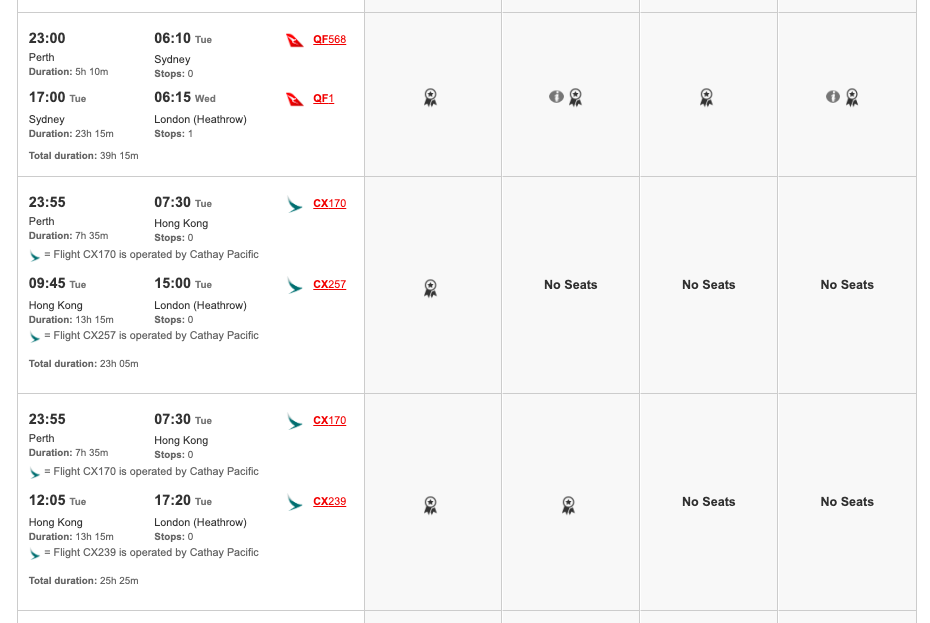 While there was some improvement in Business and First availability, it was not as clear cut as the previous two examples, given the return leg had very few premium seats available.
This is likely to be due to the well-publicised popularity of the direct flight from Perth to London, along with the high demand of this route in general given the strong ties between Australia and the United Kingdom.
Useful tips for securing a reward seat
The usual tips for maximising your chances of securing reward seats still remain following the program changes. These include:
Be flexible with dates, times and routings. For example, if you can't fly direct to Los Angeles, consider breaking up the journey or flying on oneworld or partner airlines like Fiji Airways
Make sure to get yourself a Qantas point earning credit card that suits your need, to earn Qantas Points for every dollar that you spend on the card
Summing up
Overall, there has been a clear improvement in premium seat availability, especially in terms of nonstop Qantas-operated flights in Business. This is welcome news to Qantas Frequent Flyer members and addresses what was a major weakness of the program.
We do acknowledge that our research above is only a small sample of all reward seats available, both in terms of routes and timing. For more general trends, you can also check out our guide to the best (and worst) international routes for Qantas award availability.
We would love to hear about your experiences. Please take a moment to answer our poll below and/or provide any relevant commentary.
Qantas Frequent Flyer overhaul: has award availability improved?
was last modified:
August 25th, 2023
by