Qantas Business Rewards is now your ticket to fast-tracked Gold status
Climbing the status ladder gets even easier as fresh perks bolster existing QBR benefits.
Posted:
March 18, 2022 - 10:40 pm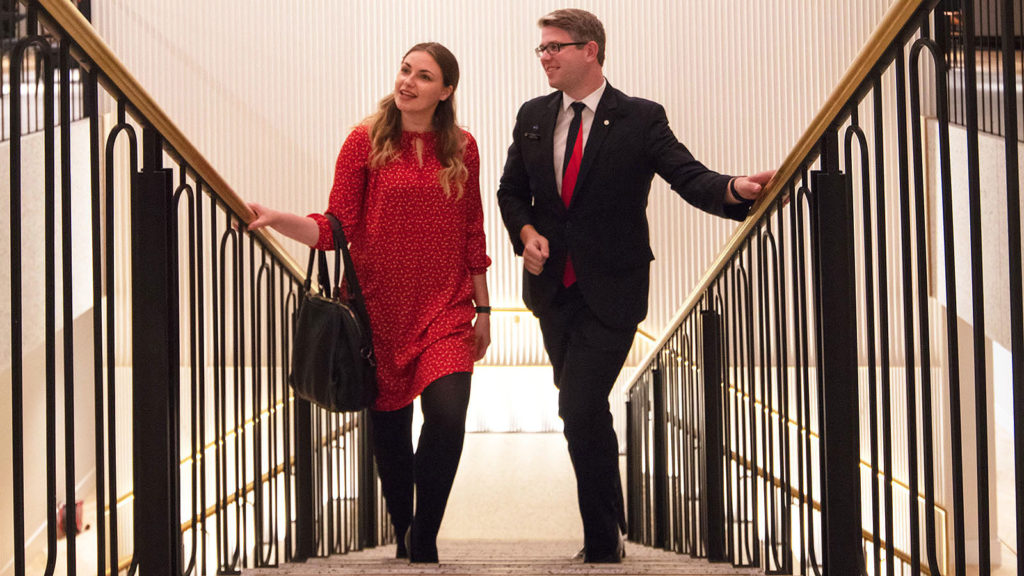 What we'll be covering
Qantas Business Rewards (QBR) is now even more rewarding! Under a recent revamp, businesses can access fresh flight discounts and a new fast-track to Qantas Gold. Savings on Qantas Club lounge membership get a healthy boost too, with travelling employees notching up bonus points on work trips as well.
Rounding out the improvements, it'll also be easier for businesses to ascend to Level 2 and Level 3 in the Qantas Business Rewards program. That means even more discounts and savings when employees and business owners book with Qantas.
Small and medium size businesses are back flying at greater than 80 per cent of pre-COVID levels, which shows they are keen to reconnect with their teams, customers and clients and make up for lost time.

We know that businesses and their employees who fly regularly will appreciate these additional benefits and it provides another reason to fly Qantas on top of our extensive network, complimentary food and drinks, fast Wi-Fi and access to a network of 35 lounges around Australia.

– Andrew David, CEO Qantas Domestic and International, 15 March 2022
Go for Gold: your fast-track to elite status
A welcome addition for burgeoning business travellers, there's a new shortcut to Qantas Gold status.
Entities that reach Level 3 in the Qantas Business Rewards program will be able to nominate one person per year for a 'Gold Accelerator' challenge. Here's how it works:
The nominee could be a business owner, employee, or anybody else that travels for the business.
At the time of nomination, that nominee must be either Qantas Silver or Qantas Bronze (entry-level). The Gold Accelerator can't be used by existing Qantas Gold members (or higher) to retain their status.
The business must set a 'start date' for the Gold Accelerator on behalf of the nominated traveller.
That start date must be on the first of the month (1 May, 1 June etc.), and can be set up to three months in advance.
From that start date, the Gold Accelerator nominee must earn 200 Status Credits within 90 days.
Only Status Credits earned from flying will contribute to the Gold Accelerator challenge. Any Status Credits earned on the ground don't make the cut.
Once the nominee has earned 200 Status Credits from flying within that 90-day period, they'll ascend to Qantas Gold.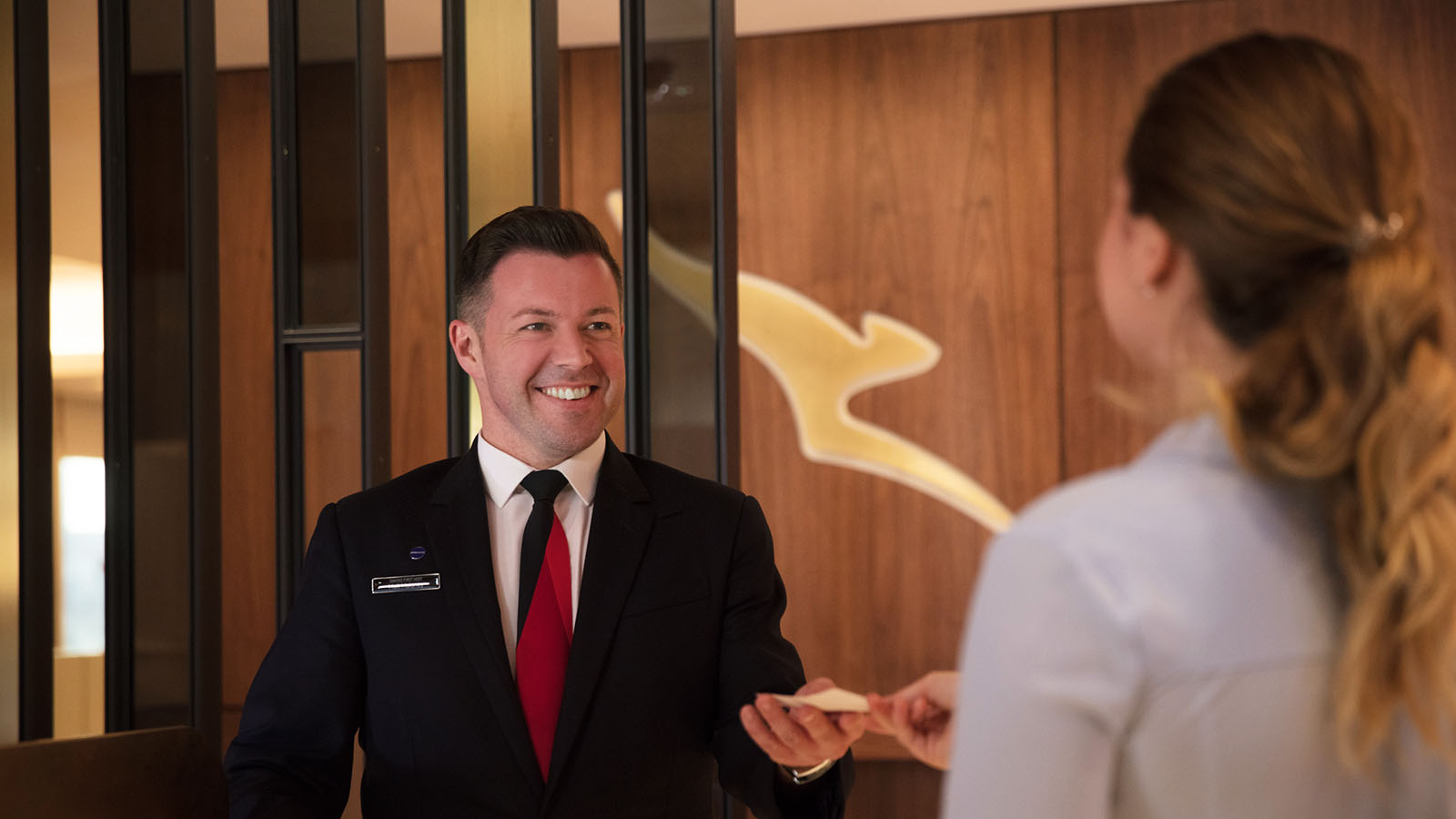 Again, this perk is exclusive to Level 3 members of Qantas Business Rewards, and is capped at one nominee per business per year. Businesses already holding Level 3 membership will be able to make their first Gold Accelerator nomination in April 2022.
Keeping your Qantas Gold status after the Gold Accelerator period
Once a traveller completes the Gold Accelerator challenge, they'll have regular Qantas Gold status. It'll be valid for the remainder of their current membership year, and then for the entirety of their next membership year.
For example, let's say a nominee's Qantas Frequent Flyer membership year normally resets at the end of each September. If they started a Gold Accelerator challenge on 1 May and earned 200 Status Credits from flying by late July, they'd complete the challenge.
That would unlock Qantas Gold status for the rest of the current membership year – until the end of September 2022 – plus a further 12 months. From the challenge alone, this traveller would have Qantas Gold through September 2023.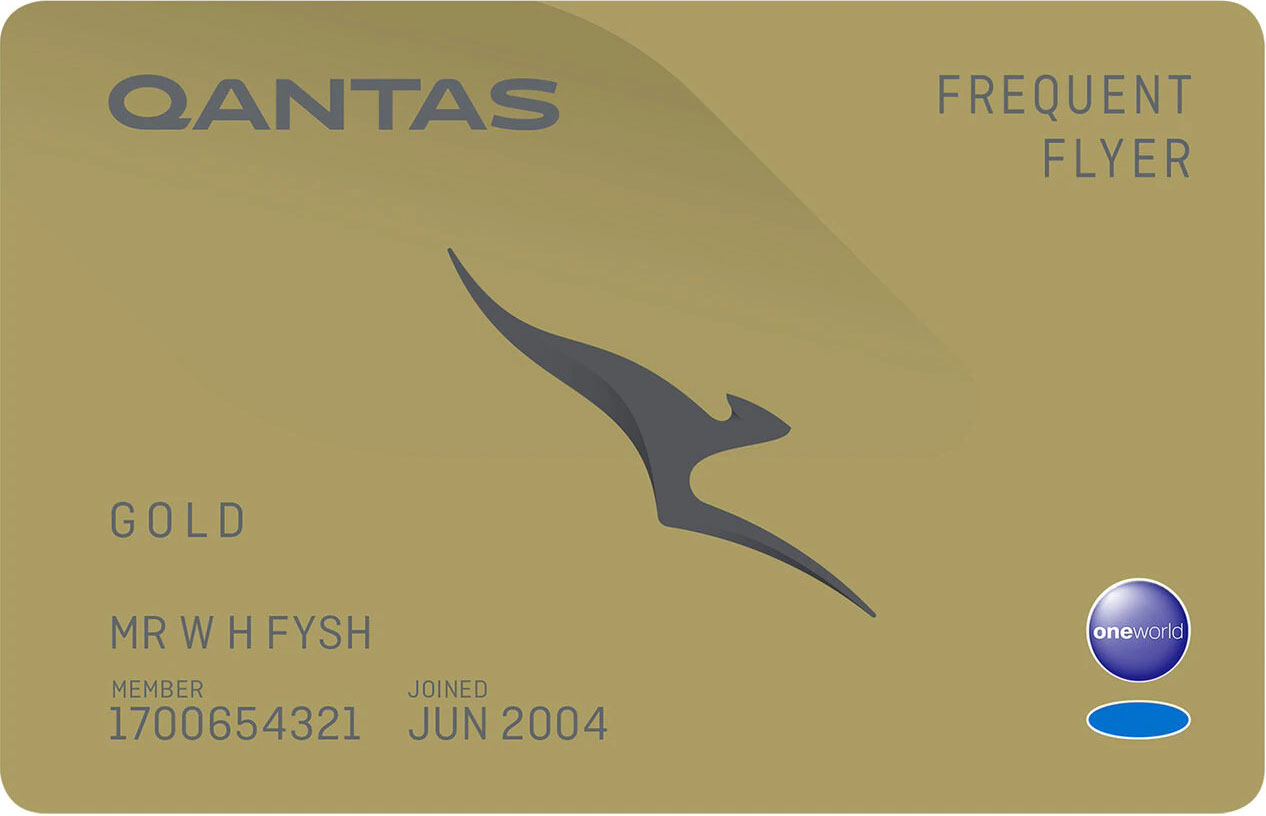 But to maintain that Qantas Gold membership going forwards, they'd need to meet the usual requirements. That's 600 status credits per membership year to keep Qantas Gold for the next year.
By earning 600 status credits during the final 12 months – October 2022 to September 2023 – Qantas Gold would be theirs through September 2024. Alternatively, if fewer than 600 status credits are earned, the traveller should expect to drop to Qantas Silver from October 2023.
Graduate to Qantas Business Rewards Level 2 and Level 3 even faster
Qantas Business Rewards continues to offer three membership tiers. These are simply branded as Level 1, Level 2 and Level 3.
The more points that a business earns from flying, the higher it climbs up that ladder. Level 2 members enjoy greater discounts than those at Level 1. Level 3, of course, proves the most rewarding – and comes with that great Gold Accelerator challenge.
Under this week's revamp, it's now easier for businesses to qualify for membership at Level 2 and Level 3.
Level 1: This remains as the program's entry-level tier. All QBR members start at Level 1.
Level 2: Now unlocked after a business earns 15,000 points from flying each year (was 20,000).
Level 3: Reached after a business earns 80,000 points from flying each year (previously 100,000).
For clarity, that yearly tally doesn't reset when you move from Level 1 to Level 2. This means you don't need to earn 15,000 points for Level 2, plus another 80,000 points to climb from Level 2 to Level 3. A straight 80,000 points per year gets you straight to the top.
Ad – Scroll down to continue reading.Minimum spend, terms & conditions apply.
Extra rewards for team members who fly
Over and above the Qantas Points that business travellers normally earn from flying, hitting the road now comes with a Flyer Bonus too.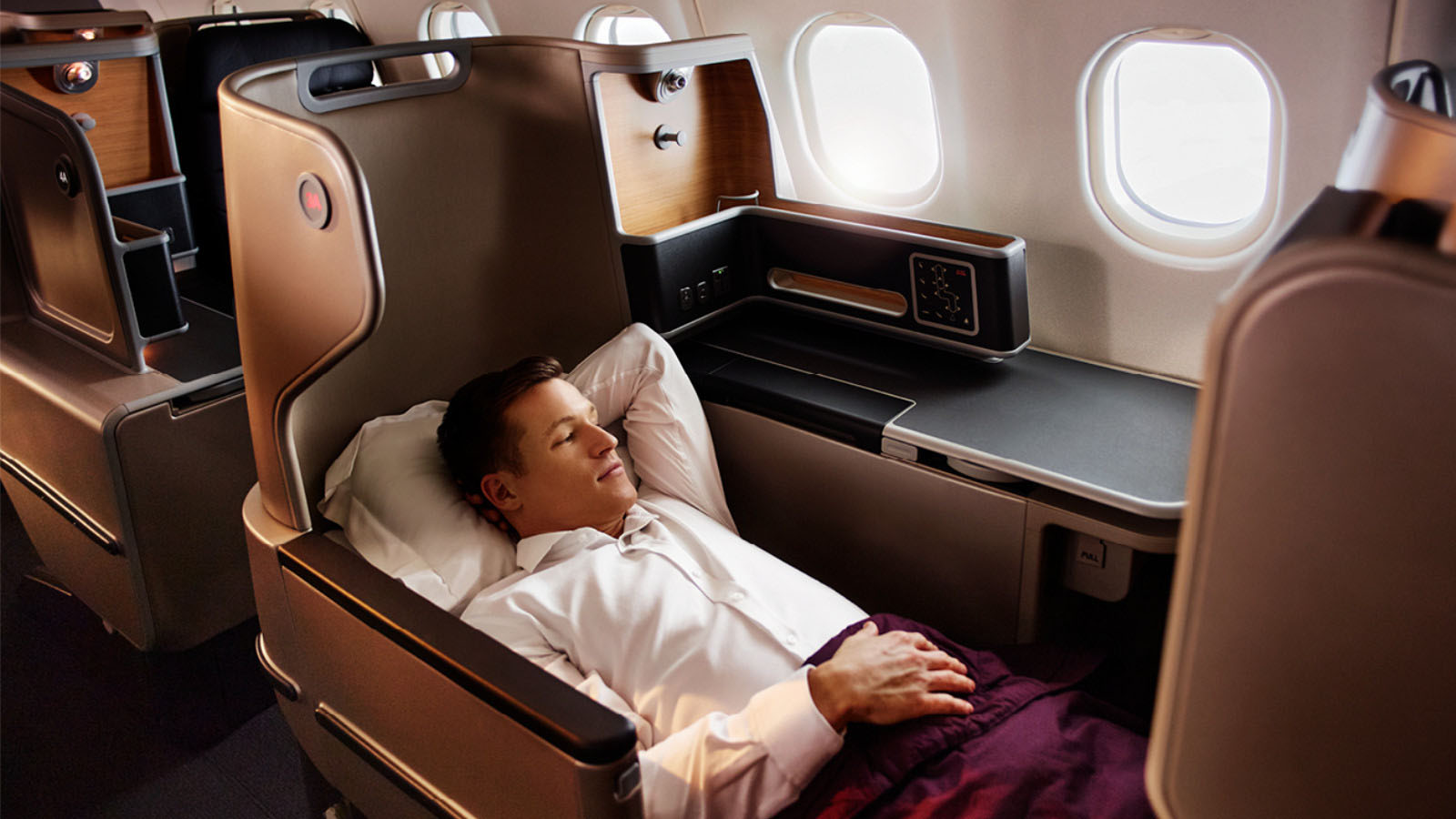 That's an extra serve of 250 Qantas Points with every flight taken on behalf of an entity that's enrolled in Qantas Business Rewards. The traveller gets these points within six weeks of every eligible flight, provided their journey ticks all these boxes:
Qantas was the operating carrier – that's an aircraft with a kangaroo on the tail, rather than a partner airline.
That flight was booked a QF flight number, rather than another airline's codeshare operated by Qantas.
The ticket number commences with '081'. This happens automatically if you book your journey through Qantas, but may not be the case if you've booked flights through another airline.
The traveller's Qantas Frequent Flyer number is present in the booking at the time of travel.
Their business' Qantas Business Rewards number is also connected to the booking at the time of travel.
In practical terms, that bounty of bonus points increases the rewards earned by a traveller by as much as 31% on every flight.
For example, on a flight from Sydney to Melbourne, travellers booked on a Red e-Deal fare would usually earn 800 Qantas Points. Add another 250 Qantas Points via the Flyer Bonus, and that jumps to 1,050 Qantas Points in total. Fly return, and that's an extra 500 Qantas Points in the kitty from every business trip. Not bad!
Increased Qantas Business Rewards savings on flights
All Qantas Business Rewards members qualify for discounts on eligible flights. But those discounts get higher as a business' QBR membership level increases.
Here's a look at what businesses can now expect.
| | | |
| --- | --- | --- |
| Flight savings via Qantas Business Rewards | Eligible Economy Flex and Business Class | Domestic Red eDeals |
| Level 1 | Save 6% off the base fare (previously 5%) | N/A |
| Level 2 | Get 8% off the base fare (was 7%) | Now save up to 3% off the base fare (new) |
| Level 3 | Receive 10% off the base fare (formerly 8%) | Enjoy savings of up to 5% off the base fare (new) |
These savings can be accessed when booking flights via the Qantas Business Rewards portal. They're also available to travellers directly through the standard Qantas website when their individual frequent flyer account has been linked with a Qantas Business Rewards account.
Increased Qantas Business Rewards savings on Qantas Club
Longing for a lounge? The Qantas Club awaits, with discounts on year-round membership now boosted for Qantas Business Rewards members.
Those at Level 2 and Level 3 now qualify for a 30% discount on new and renewed Qantas Club memberships. That's boosted from savings of 20% previously. Level 1 members continue to enjoy savings of 20% on Qantas Club memberships.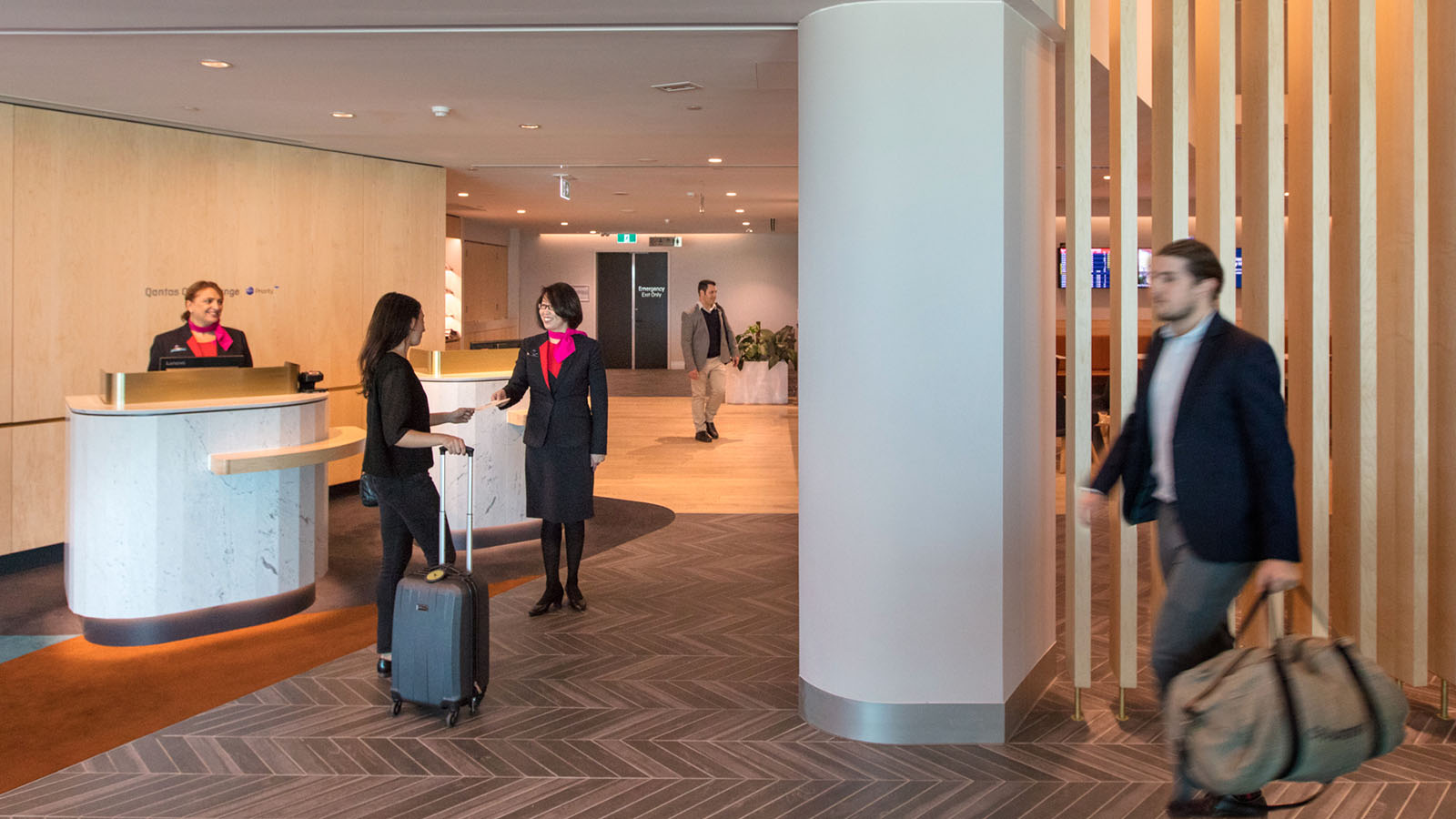 To access these discounts, call the Qantas Business Rewards Service Centre on 13 74 78. This line is open from 7 am until 7 pm Sydney time, Monday to Friday.
Have your Qantas Business Rewards account details ready, including your registered ABN. You'll also need the Qantas Frequent Flyer details for the traveller(s) gaining the discounted membership.
Unlike the Gold Accelerator perk for Level 3 members, there's no cap on the number of discounted Qantas Club memberships that can be bought per business.
Summing up
Qantas Business Rewards already gave small and medium-sized businesses a strong incentive to travel with Qantas. These latest changes make the program even more attractive for those clients.
For price-sensitive businesses, discounts on flights help bring Qantas' fares closer to those of Virgin Australia and Rex. Add in those discounts on Qantas Club membership and the fast-track to Gold, and small businesses already flying Qantas will have fewer reasons to consider a switch.
Also read: The ultimate guide to Qantas Business Rewards
---
Stay up to date with the latest news, reviews and guides by subscribing to Point Hacks' email newsletter.
Qantas Business Rewards is now your ticket to fast-tracked Gold status
was last modified:
August 24th, 2023
by