Qantas $1.74b profit: new Boeing 787s and Airbus A350s, bonus points for members
The Red Roo leans on both Boeing and Airbus for the Airbus A330 replacements.
Posted:
August 24, 2023 - 10:32 am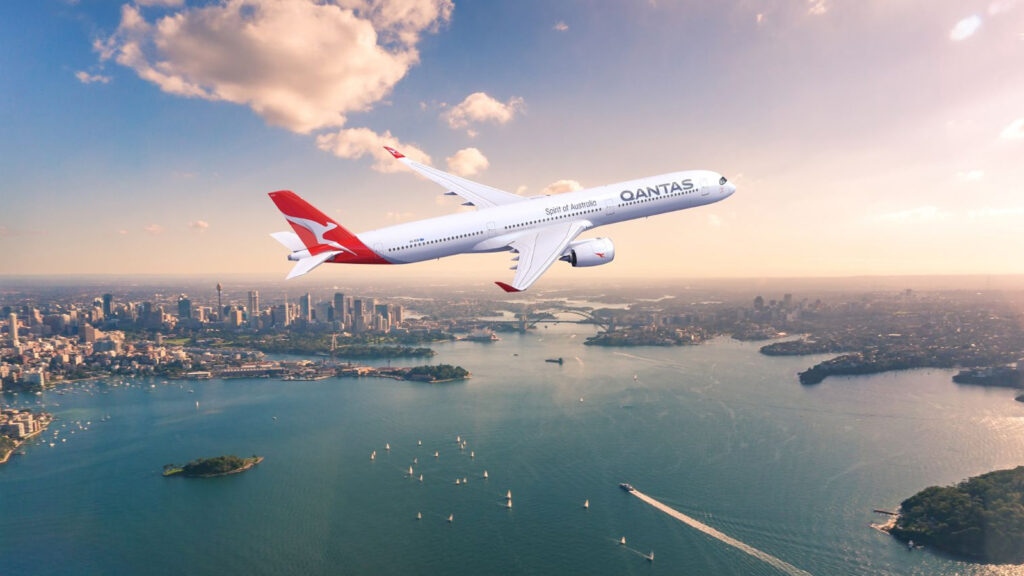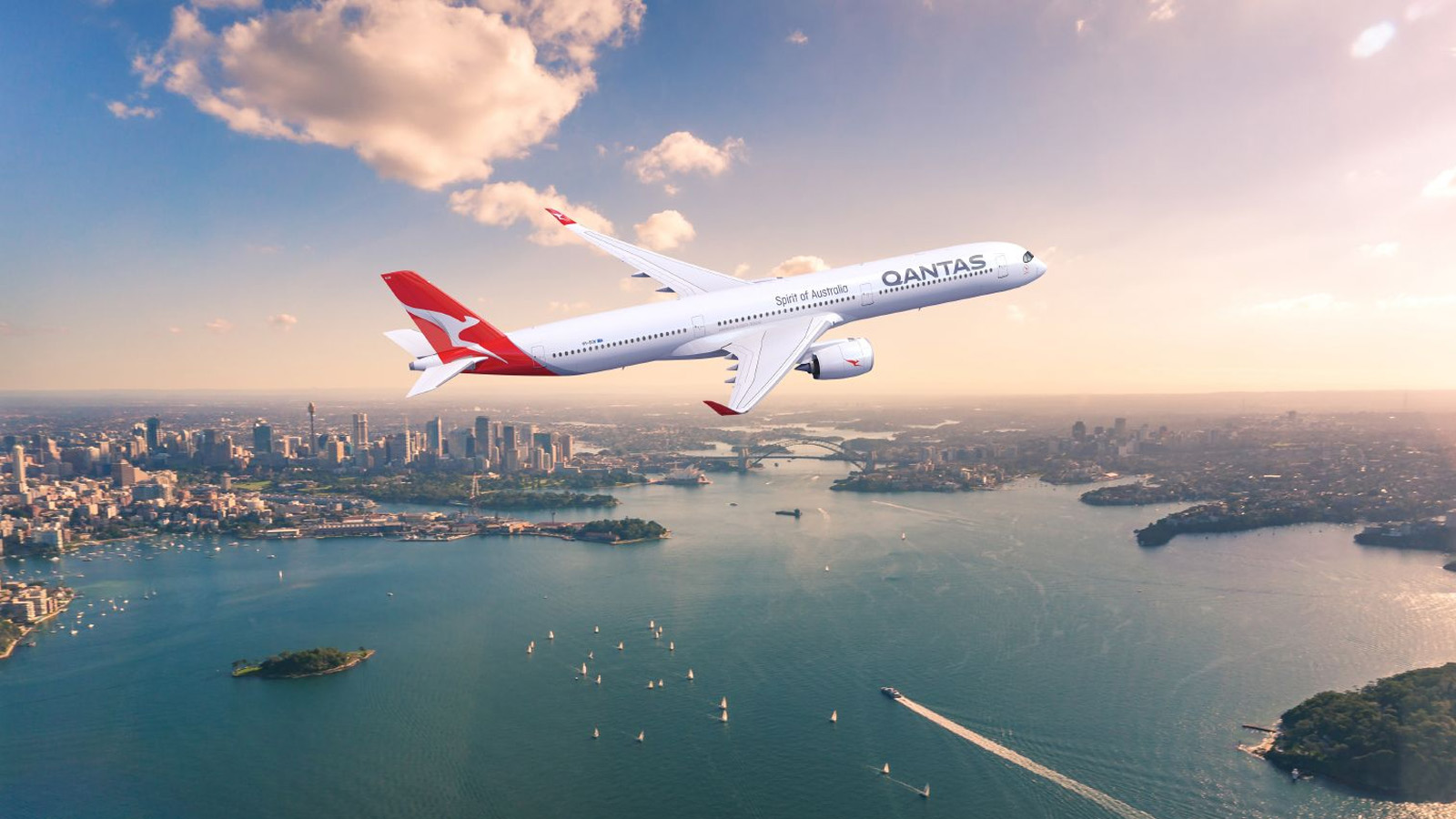 What we'll be covering
Plenty of Champagne corks will be flying at Qantas HQ today, undoubtedly. Qantas has ended FY23 on a high note, posting a statutory profit after tax of $1.74 billion – its first statutory profit since FY19. With all aspects of the business shaking off the COVID-19-related cobwebs, the airline is going full steam ahead with a replacement order of Boeing 787s and Airbus A350s to replace the current fleet of Airbus A330s and Airbus A380s.
As a thank-you to members, Qantas is dishing out bonuses of Qantas Points or Status Credits to any member who flew with the airline over the past year. And both Jetstar and Qantas have released more than a million sale fares today.
New aircraft incoming – Boeing 787 and Airbus A350
Dubbed 'Project Fysh', in recognition of airline co-founder Sir Hudson Fysh, Qantas will replace the aging Airbus A330s with a new fleet of Boeing 787 and Airbus A350-1000 jets.
The mixed-fleet order includes 24 firm orders – four Boeing 787-9, eight Boeing 787-10 and 12 Airbus A350-1000s. The Boeing jets will be delivered from FY27, while the Airbus jets will start arriving in FY28. Qantas also has plenty of purchase rights between Boeing and Airbus to complete the overall Airbus A330 and A380 fleet replacement.
These 24 new jets will take over the Airbus A330 international network, covering much of Asia and even as far as Brisbane-Los Angeles. Qantas notes that the Boeing 787s and Airbus A350s will have enough range to operate all existing Airbus A330 flights but with plenty more room for new routes.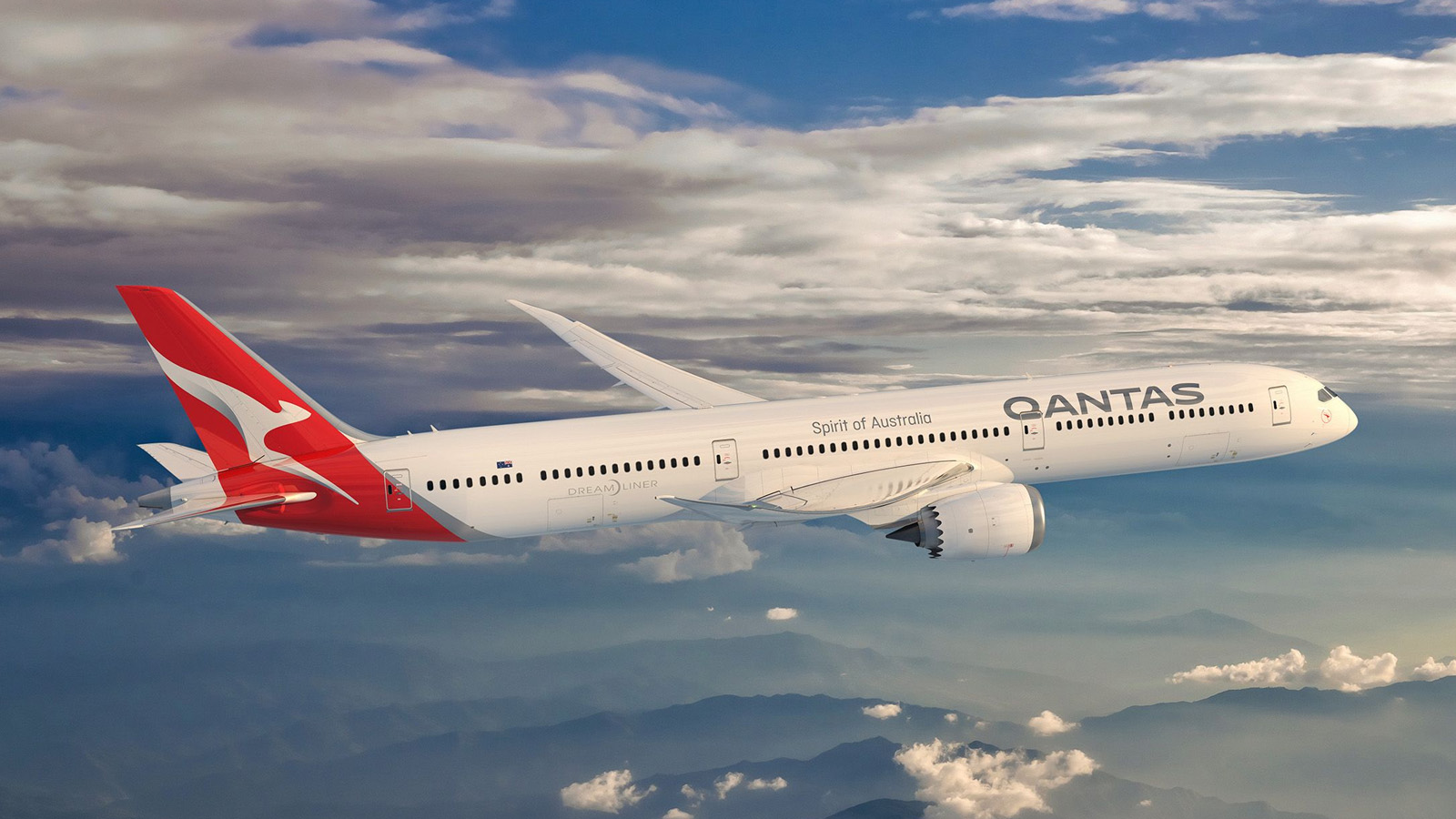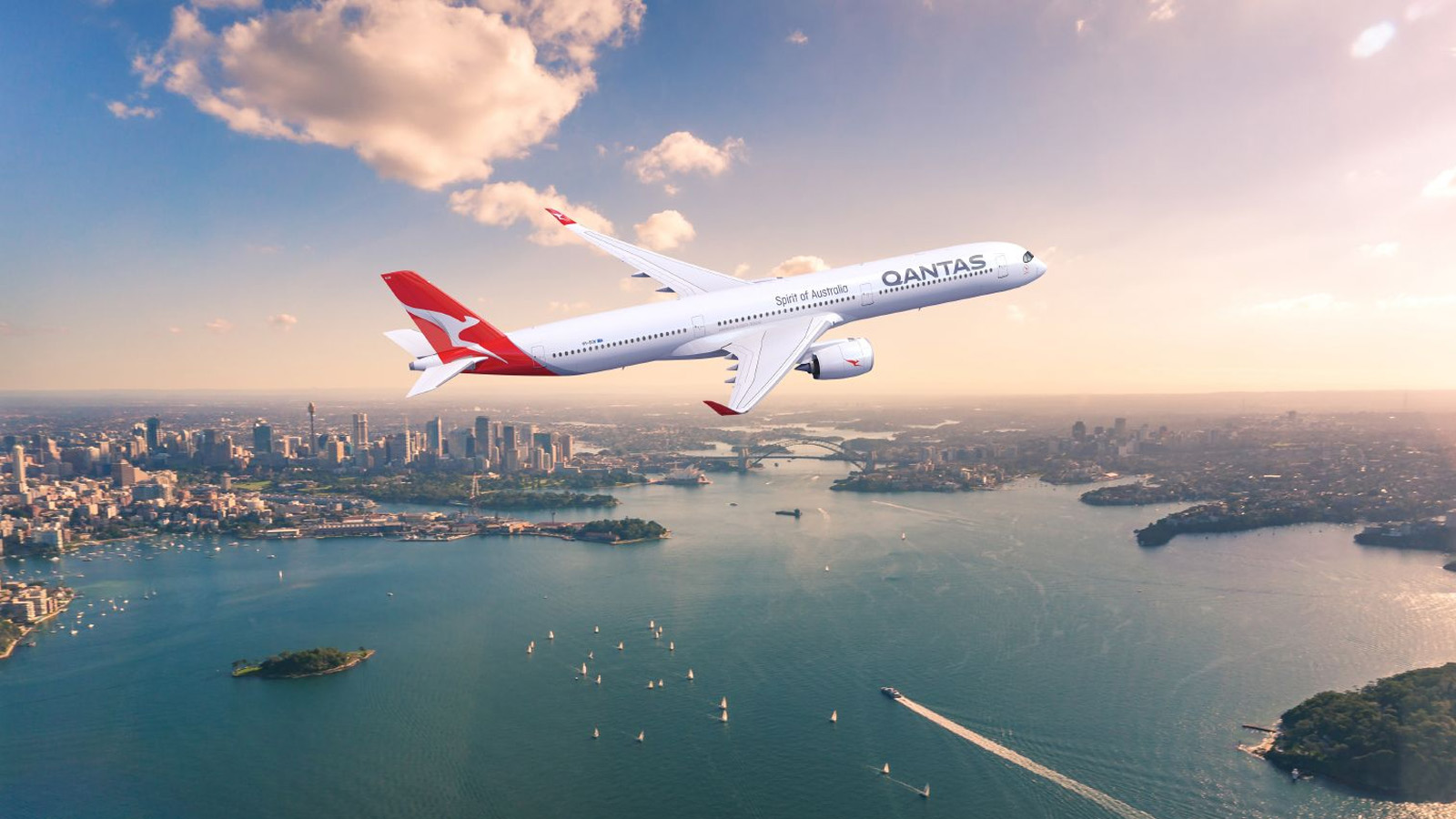 Qantas Group CEO, Alan Joyce, says the order is a 'generational decision' for the company.
It's in addition to the 149 firm aircraft we still have on order to continue renewing the domestic fleet for Qantas and Jetstar, and for the non-stop Project Sunrise flights to London and New York. Both the 787 and A350, and the GE and Rolls Royce engines fitted to them, are thoroughly proven and extremely capable.

The aircraft will arrive over a decade or more and they'll be part of the fleet for 20 years. They'll unlock new routes and better travel experiences for customers, and new jobs and promotions for our people

– Alan Joyce, Qantas Group CEO, 24 August 2023
That means, for now, Qantas remains unmoved on the Airbus A330neo as a direct replacement for the current fleet, as well as the upcoming (and much-delayed) Boeing 777X to replace the Airbus A380s.
Ad – Scroll down to continue reading.Minimum spend, terms & conditions apply.
Bonus gift for Qantas Frequent Flyer members
Did you set foot on a Qantas plane over the last year? Qantas Frequent Flyer members who have booked a Qantas-marketed and operated flight by 21 August 2023, for travel between 1 July 2022 and 30 August 2023, can choose between a gift of Qantas Points and Status Credits in the app.
The gift ranges in value, based on how much flying you've done with Qantas and Jetstar. Any member who took at least one eligible flight will pocket 1,000 Qantas Points or 30 Status Credits. And if you flew with Qantas more than 10 times, look forward to 5,000 Qantas Points or 75 Status Credits.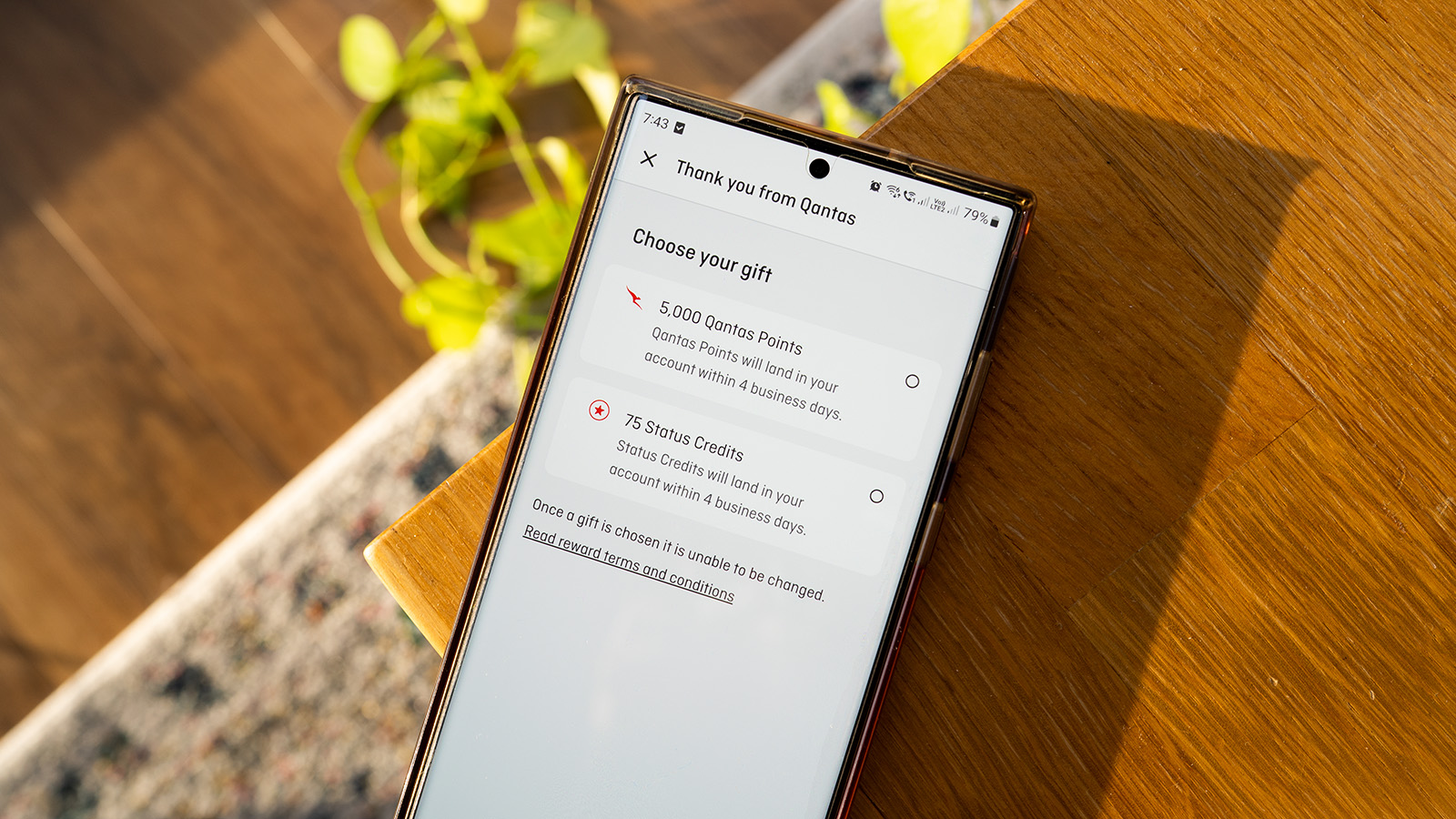 The bonus Status Credits do count towards Lifetime Status. If you're just short of requalifying or reaching the next status tier, or angling for that Lifetime Silver or Gold card, then the Status Credits are worth considering. Otherwise, the boost of bonus Qantas Points could be handy, especially as the airline is gradually releasing more reward seats.
If you have a membership renewal date of 31 August and the Status Credits won't get you anywhere, we suggest you choose the points unless you really want the Status Credits for the Lifetime tally. Your annual Status Credits balance is wiped at the end of each membership year, so your bonus would be short-lived.
Domestic, International & Loyalty perform strong
Qantas' domestic group has always been a strong performer outside the lockdown years. Qantas, QantasLink and Jetstar flying increased to 103% of pre-COVID levels, helping deliver an underlying EBIT (earnings before interest and tax) of $1.5 billion.
On the other hand, Qantas' international sector has had its ups and downs. But the airline is riding on the wave of post-COVID 'revenge travel'. Strong demand, especially in premium cabins, helped drive an underlying EBIT of $1.1 billion. Passenger loads have averaged above 85% across Qantas and Jetstar.
Qantas Loyalty is always a strong-performing arm of the business, even during COVID-19. This financial year, the portfolio drove a record underlying EBIT of $451 million. There are now over 15 million Qantas Frequent Flyer members on the books (compared to Velocity's 11 million). Unsurprisingly, the number of Qantas Points redeemed by members increased to 126% of pre-COVID levels.
---
Stay up to date with the latest news, reviews and guides by subscribing to Point Hacks' email newsletter.
Qantas $1.74b profit: new Boeing 787s and Airbus A350s, bonus points for members
was last modified:
August 25th, 2023
by