Behind the scenes at Etihad Guest: talking loyalty and partnerships with Kim Hardaker
Etihad Airways' Vice President Kim Hardaker sits down for a chat with Point Hacks.
Posted:
April 22, 2022 - 3:30 pm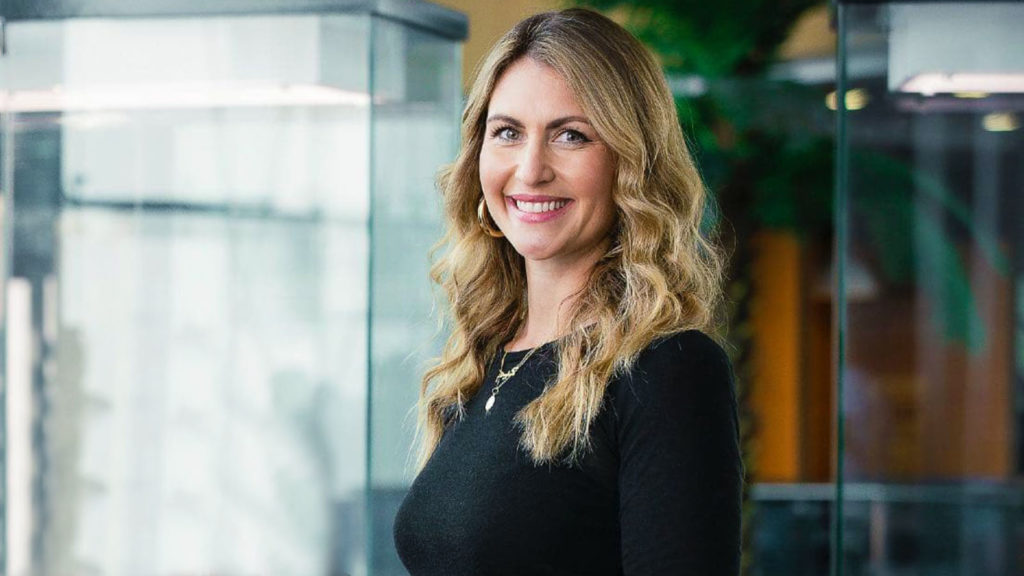 What we'll be covering
Etihad Guest continues to evolve, with the program's recent Conscious Choices initiative making it easier for members to earn Tier Miles. But how about redeemable miles: the ones you can spend on flights or upgrades?
In fact, when those miles are in your account, is Business Class the way to go? Or does Economy Class have its merits? And as the travel industry gets back on-track, will earning Etihad Guest miles become easier in Australia?
To find out, I sat down for an exclusive chat with Kim Hardaker. That's Etihad's Vice President of Loyalty and Partnerships. Hardaker also doubles as Managing Director of Etihad Guest.
An Aussie expat living in the United Arab Emirates
Having grown up in New South Wales, Hardaker now lives in the UAE, sitting at the helm of Etihad Guest. But it's in her old haunt of Sydney where we settle in for a chat.
Like many of us, she's very familiar with long-haul flights from Down Under.
'Being Australian, you grow up being accustomed to having to fly a minimum of 24 hours to get to Europe. Or let's say 16 hours to get to the US,' Hardaker recognises.
But when your home base shifts to Abu Dhabi, some of those further-flung destinations become within much easier reach. That's one reason Hardaker's next holiday is booked for Milan. At just 6.5 hours from gate to gate (Etihad has a daily non-stop flight), Italy is to Abu Dhabi what Bali is to most Australians.
'One of the other great benefits of being so central is that it's such a diverse place to live. It's so multicultural – I learn something new every single day.'
Etihad Airways' Virgin Australia partnership
Speaking of Australia, Etihad Airways has been a long-time partner of Virgin Australia. The airlines' Etihad Guest and Velocity Frequent Flyer programs remain closely intertwined.
At first, some were uncertain whether that close partnership would continue. Particularly after Etihad's 21% equity stake in the airline was wiped out. But as travel gets back on its feet, the two airlines are helping each other to do the same.
'They're such a special partner to us, and we're appreciative of how we've been able to evolve the relationship over this time,' Hardaker shares. 'We have a strong relationship, and have for many years. You can see some great results as they're really becoming stronger in the market after the changes that happened within their business.'
But are there any hard feelings over what happened during Virgin Australia's time in voluntary administration? It seems not.
'We're really respectful of what they've been doing. They're a fantastic partner, and one that really helps us to remain relevant here in Australia.' At the end of the day, Etihad is 'not a domestic carrier, we're an international carrier. So that domestic partnership is incredibly important.'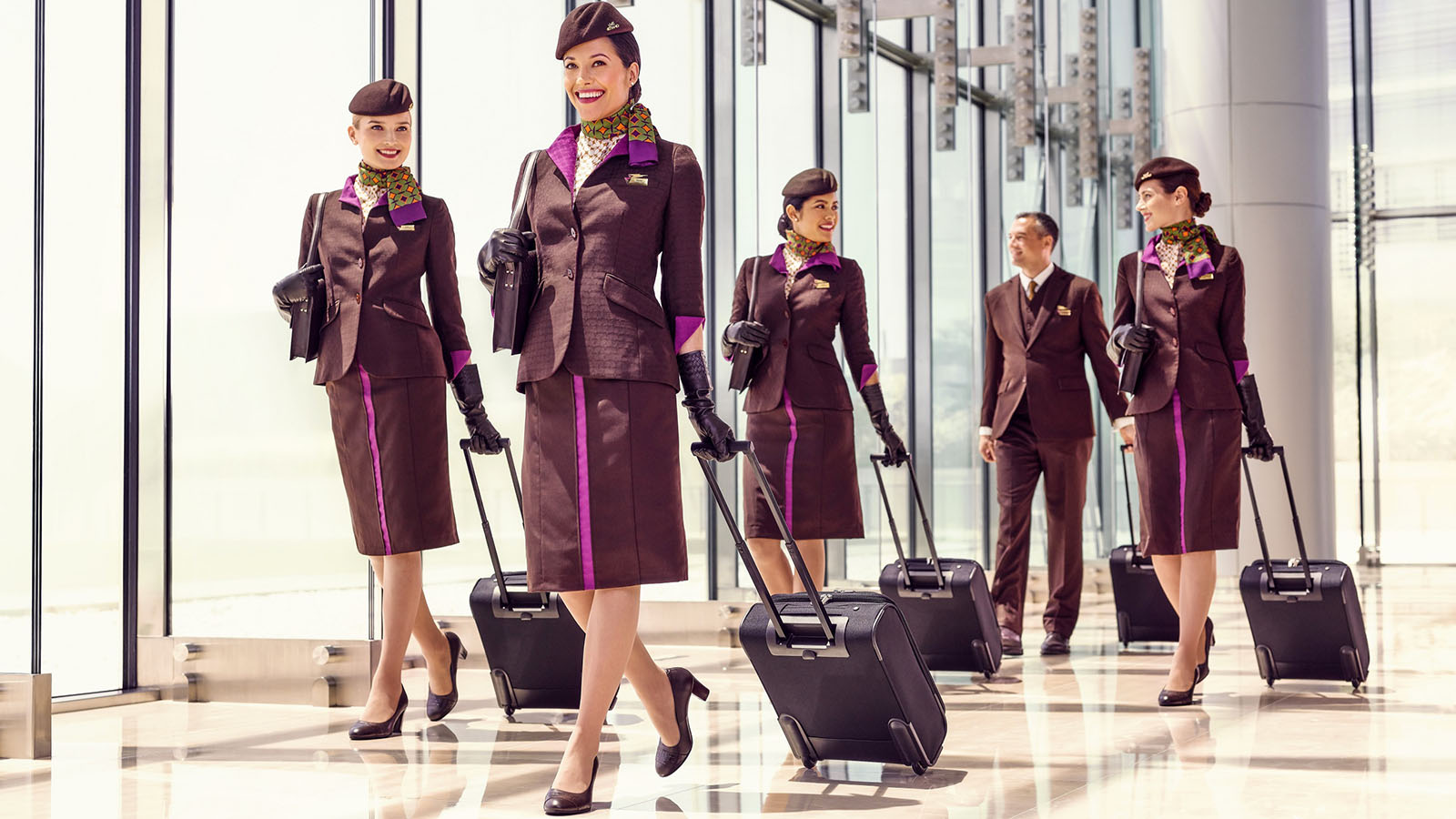 Etihad's focus now is 'how we can continue to take that forward, to make that a great proposition for the Velocity membership and also for Etihad Guest. Our members are spread across Australia as well, so it's great that we can have that partnership and provide that connection.'
Since Velocity Frequent Flyer members have once again been able to book Etihad flights, international travel from Australia is also seeing an uptick.
'There's that pent up demand, there's pent up miles balances bursting at the seams. I think people are ready to travel,' Hardaker says.
Ad – Scroll down to continue reading.Minimum spend, terms & conditions apply.
How do Etihad Guest members spend their miles?
Being an airline frequent flyer program, it's fair to say that most Etihad Guest members use their hard-earned miles for travel. But there are certainly fewer international flights right now than before the pandemic. Even those that do take off are often served by smaller planes with fewer seats versus pre-COVID.
So how do you keep frequent flyers happy, while balancing the need to sell seats to paying passengers – driving fresh revenue towards the airline?
'Obviously, from a volume perspective, there's more (award availability) in Economy Class', Hardaker admits. And when it comes to making the forward cabins available for booking using miles, 'I don't think a flight ever has a premium seat that goes out empty,' when there was an opportunity to book it with miles.
But finding seats in Business or even First Class isn't always easy. Especially if you're planning to fly at a peak time, or hoping to travel as a whole family on the same flight.
Those premium cabin rewards 'are well sought', Hardaker confirms. 'But it's something we're continually trying to improve as well.'
'We've taken a lot of feedback, and we've been reviewing, around the world, how redemption products are constructed. So you will have seen more redemption inventory available for our members over the last couple of months.'
Enticing Etihad Guest members to book Economy Class
A key reason many travellers get so invested in frequent flyer programs is the thought that one day, their efforts will unlock the exceptional. Flying Economy Class often enough that you'll eventually unlock a Business Class ticket. Or using the right credit card to earn points, and banking those for a dream getaway.
But not everybody builds a high enough balance for Business Class. So how do you make Economy Class reward bookings attractive and still aspirational?
'I think a lot of people are completely happy with Economy,' Hardaker shares. For many, 'the aspiration is the travel itself.' The thought that their miles can take them all around the world clearly trumps any thoughts about the seat that will fly them there.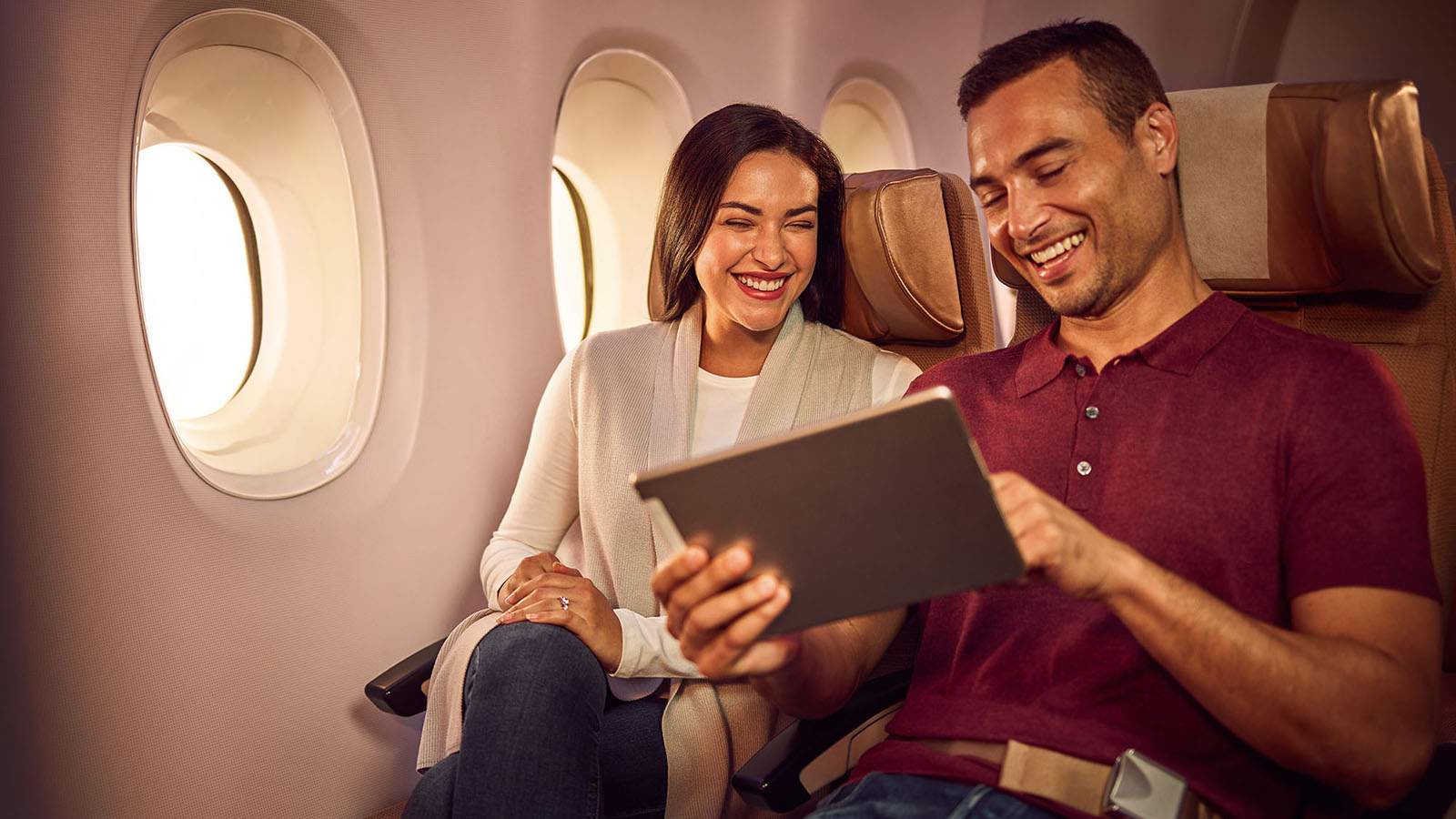 'Over the last few months in particular, we've been trying to improve the (Economy Class reward) pricing as well. So people who may not have (a hefty) miles balance can get back up on board the aircraft.'
'I think the destination is really the aspiration, and the onboard service – and how we can take you there for the best price – is where we can really help.'
Flights and hotels go hand in hand for Etihad Guest members
Once you've stepped off your flight, your hotel could be just the ticket to earning miles for your next trip.
Notably, some rival frequent flyer programs have very enticing hotel partnerships. For instance, there's a strong tie-up – and a very rewarding one at that – between Qantas and Accor Live Limitless. Emirates' Skywards program has a similar deal for elite members of Marriott Bonvoy.
So should travellers expect something similar at Etihad Guest?
'We have a different approach,' Hardaker divulges. 'We don't have a preferred partner: we have partnerships with actually most of the hotel chains.' Through Etihad's Travel Rewards portal, for instance, Etihad Guest members can earn miles at over 300,000 hotels.
Separately, travellers can convert points from a sea of hotel loyalty programs into Etihad Guest miles. This includes both Accor Live Limitless and Marriott Bonvoy. Hilton Honors, IHG One Rewards, Radisson Rewards and Shangri-La Circle also allow hotel guests to be rewarded with Etihad Guest miles.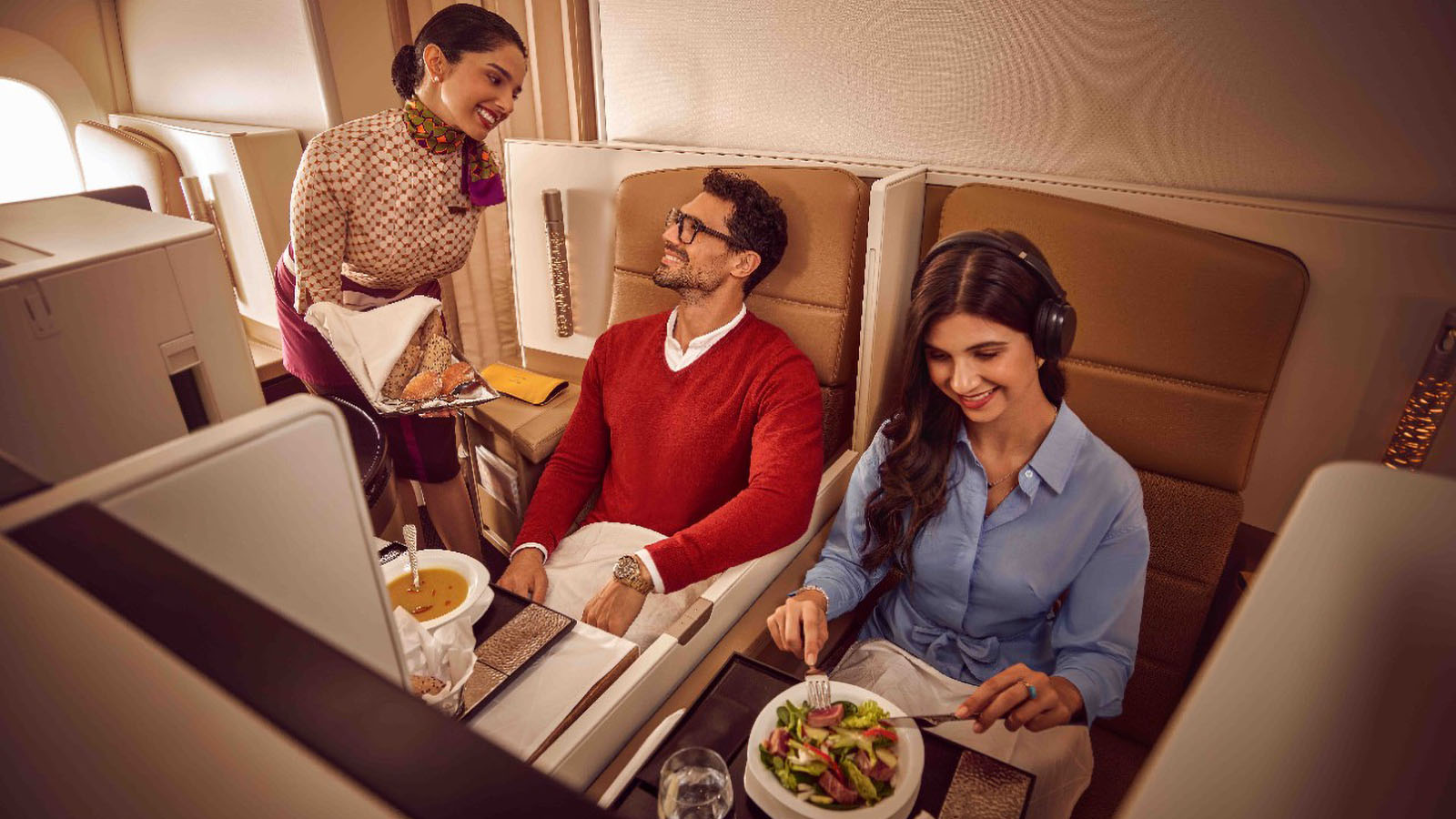 'We give members that choice,' Hardaker continues. 'I think it is really interesting to see, Accor is obviously very focused in regards to building some of those relationships.'
'We would always keep our eyes open if we thought (something like) that would provide significant incremental benefit to our members. But the points transfer relationships right now have worked very well for both parties.'
Helping members earn even more Etihad Guest miles
On that earning front, Hardaker is very keen to explore new ways for members to earn miles. Particularly for Etihad Guest cardholders living in Australia.
One path many international airlines take is through credit card partnerships. So far Down Under, Etihad has transfer arrangements with Amex Membership Rewards, Citi Rewards (for Prestige cardholders), CommBank Awards and Diners Club Rewards.
But rival programs like Singapore Airlines KrisFlyer count a much broader web of Australian banks as points transfer partners.
'I think for us, we had our two years of COVID,' Hardaker reflects. 'But now we're looking at our top five markets,' of which Australia is one.
Particularly under review is 'how we can work with our existing partners, or create new relationships, to be able to offer more choice. Ultimately, more options for members to be able to earn miles or be rewarded every day.'
And of course, with more miles to spend, members might just find themselves booking Etihad Business Class when they next jet abroad. Then the cycle repeats, with the Etihad Guest cardholder even hungrier to earn miles for their next adventure.
Also read: Etihad's Conscious Choices program set to become more rewarding
Feature image courtesy of Etihad Airways.
---
Stay up to date with the latest news, reviews and guides by subscribing to Point Hacks' email newsletter.
Behind the scenes at Etihad Guest: talking loyalty and partnerships with Kim Hardaker
was last modified:
August 24th, 2023
by