Etihad Airways' Conscious Choices program set to become more rewarding
Making climate-friendly decisions more often will soon deliver even greater rewards.
Posted:
April 19, 2022 - 12:01 am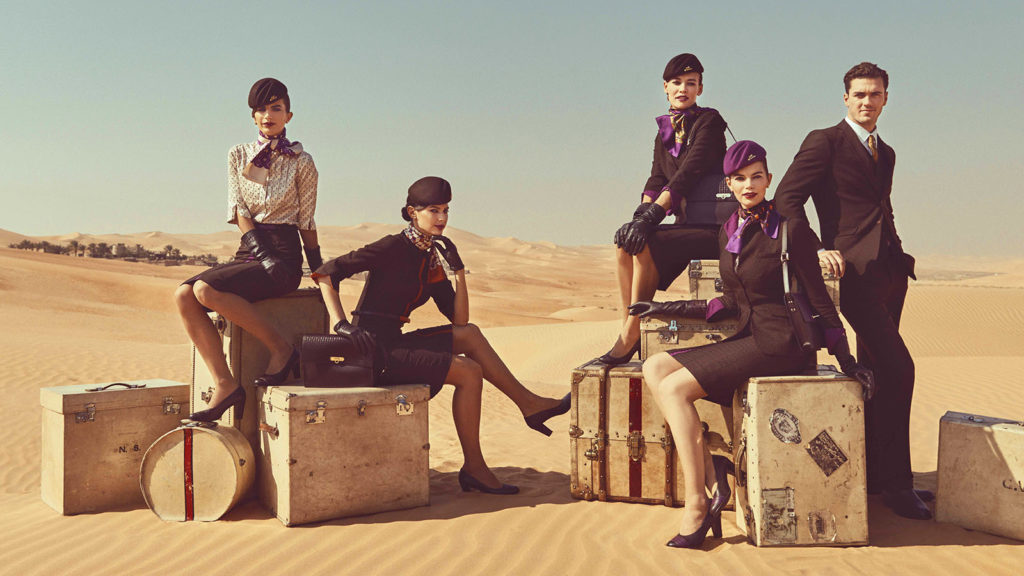 What we'll be covering
Etihad Airways' Conscious Choices initiative captured travellers' attention at launch. Particularly, as a way to gain or retain Etihad Guest status not by travelling more, but by making more environmentally-friendly decisions along the way.
Other airlines have since followed suit with similar offerings, such as Qantas, which kicked off its own Green tier program in March of this year. But for Etihad, Conscious Choices is still evolving, and Etihad Guest members have much more to look forward to.
In an exclusive interview with Point Hacks, Kim Hardaker – Etihad Airways' Vice President of Loyalty and Partnerships, as well as Managing Director of Etihad Guest – shares what's on the airline's greener horizon.
Etihad's initial rollout of Conscious Choices
Launched in January 2022, Etihad Airways' Conscious Choices program was the first of its kind.
Preceding the rollout of Qantas' comparable Green Tier by two months, Etihad's program offers rewards for each eligible 'green' activity. That means travellers see the fruits of their climate-conscious behaviours straight away.
'The feedback has been incredibly positive, and we're seeing some really great numbers come through,' Hardaker shares. 'We've already seen over US$35,000 worth of carbon offsets purchased,' and that's just from Etihad Guest members making a Conscious Choice using their miles.
Many Etihad Guest members have also already opted-in to a digital membership card, in place of the previous plastic.
'But for us, (Conscious Choices) isn't a destination, per se. We've got to keep developing that because it is a commitment. We're unwaveringly committed to making more of a positive impact … and then for the loyalty program, how we can bring that to life.'
Ad – Scroll down to continue reading.Minimum spend, terms & conditions apply.
How Etihad Airways plans to evolve Conscious Choices
At launch, Etihad Guest members could already earn Tier Miles for behaviours such as packing lighter or offsetting flights. But there's currently a downside. Once a member has engaged in one type of behaviour each year, they're not rewarded when they do the same thing again.
For example, a passenger travelling with Etihad Airways and packing fewer than 15kg of baggage can earn a bonus of 250 Tier Miles via Conscious Choices. But when they pack light again on their next trip, they don't receive any further incentive.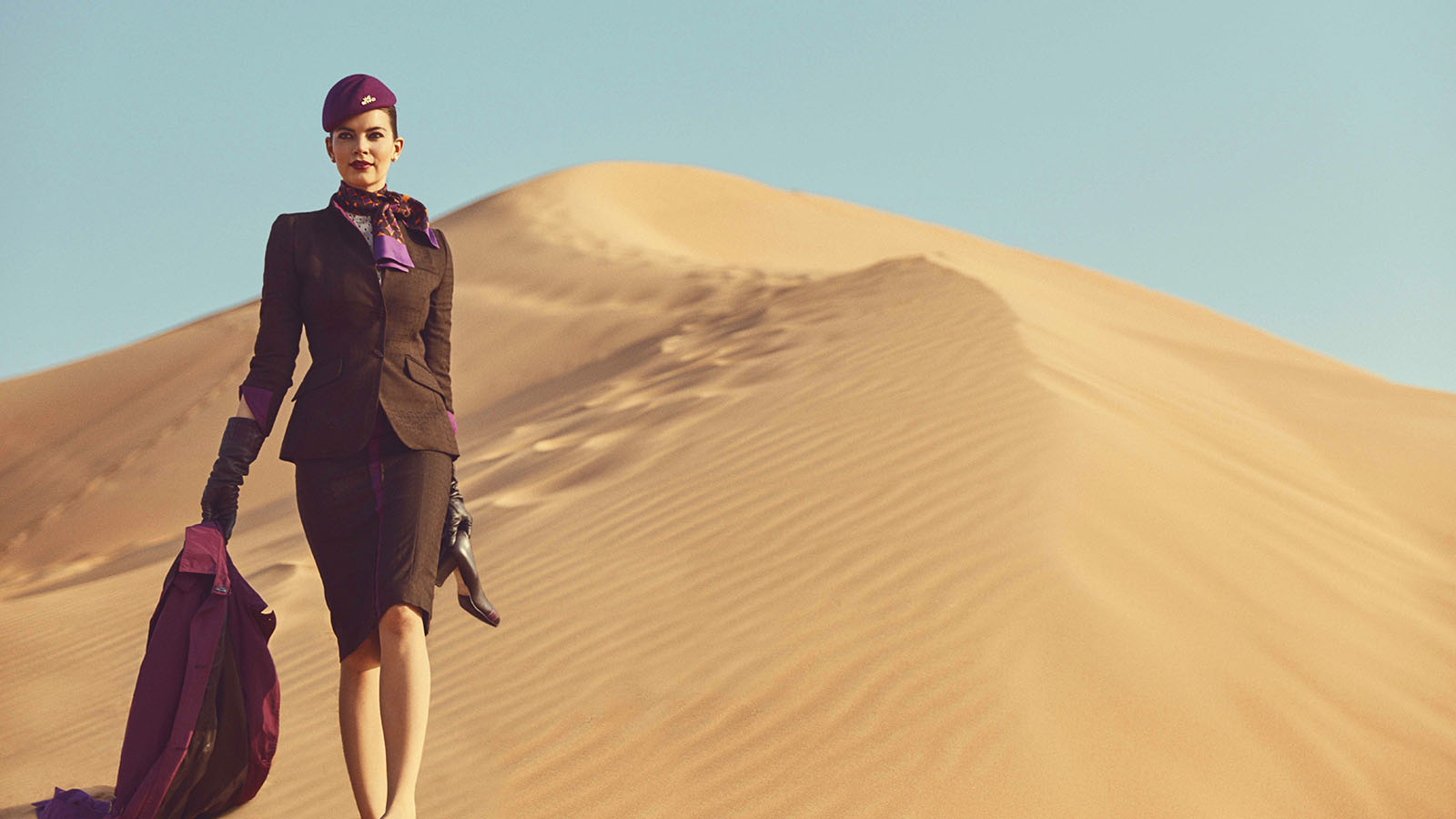 Developing that 'is part of our phase two,' Hardaker hints. Because of course, the goal of a program like this is to make a meaningful change to each member's travel habits – not just a one-off shift to earn a single-tier bonus.
'Once we move into phase two, you will see a different set of rewards,' Hardaker continues.
'We are working on the multiple earn badges so that we can do those incremental benefits as well. Especially for a business traveller that would have less luggage. For example, if they carry hand baggage only, they will be able to accrue those (bonus Tier Miles) further and further.'
The airline is also working on other ways to keep members being 'recognised, engage and also rewarded' in this space, so stay tuned!
Wouldn't unlimited rewards encourage people fly more?
Of course, Etihad Airways' tweaking of Conscious Choices to reward every journey could be seen, by some, as counterproductive.
In its initial design, the program recognises greener behaviours such as packing lighter. But by being able to earn the same type of reward repeatedly, the biggest benefit would ultimately be gained by those who fly more.
When asked about this conundrum, Hardaker explains that 'we actually look at it from a slightly different angle. Offering Tier Miles is a way that people can be rewarded and move towards the next status – or maintain their status – without necessarily having to fly.'
'So let's say, for example, you purchase a recyclable coffee cup off the (Etihad Guest) Reward Shop. You are going to earn Tier Miles. Those Tier Miles could be an equivalent value of an hour's flight.'
In that sense, Etihad's view is that the updated program would reward travellers for the journeys they are going to take anyway. While at the same time, lessening the incentive to book additional trips purely to maintain status.
'So from that perspective, it's not that we're disincentivising anyone to fly. We are still an airline,' Hardaker recognises.
'But it was a really interesting debate internally as to whether Tier Miles was the right currency or Etihad Guest miles. We're firmly confident that Tier Miles was the right choice.'
That's because if the airline were to award Etihad Guest miles, 'the majority of people would redeem them on flying'. Whereas awarding Tier Miles, indeed reduces the need for members to fly, by making it easier to gain or retain status.
How Conscious Choices stacks up
By contrast, Qantas' competing Green tier initiative offers travellers a choice of reward. They can opt for 10,000 Qantas Points – which could be spent on flying – or 50 Status Credits. These are Qantas' equivalent of Etihad's Tier Miles and can be used to help reach a new tier, or prolong an existing one.
Alternatively, those who reach Qantas' Green tier can choose to have Qantas offset an additional three tonnes of carbon on their behalf.
Hardaker is mindful that Etihad's own Conscious Choices program isn't static. 'We don't ever want to be in a position where we're just designing it on our own in isolation.'
'Because sustainability is such a bigger topic, right? It's not just for us in aviation. So you'll also see more with our partners.' Etihad's goal there is to 'join forces and provide a richer offering or richer rewards to our members who make sustainable choices.'
Members living in the UAE can already earn Etihad Guest miles on carbon offset meal and grocery deliveries. That's through Etihad's partnership with the delivery app Talabat. But watch this space, as the breadth of partnerships grows wider – and greener.
Also read: Etihad Conscious Choices rewards green habits with miles and status
All images courtesy Etihad Airways.
---
Stay up to date with the latest news, reviews and guides by subscribing to Point Hacks' email newsletter.
Etihad Airways' Conscious Choices program set to become more rewarding
was last modified:
August 24th, 2023
by