Ready to embark on a celebratory holiday after settling on a new house? ANZ are offering 300,000 bonus Qantas Points to eligible customers who apply for a new ANZ Home Loan of over $300,000 by 19 August 2022 and settle by 31 January 2023.
We value that haul at roughly $5,400.00, which is quite significant! That's enough to fly one person return (or two people one-way) in Qantas Business Class between Australia and London. Or if domestic travel is more your thing, you could get up to 37 one-way Economy reward seats on shorter domestic routes.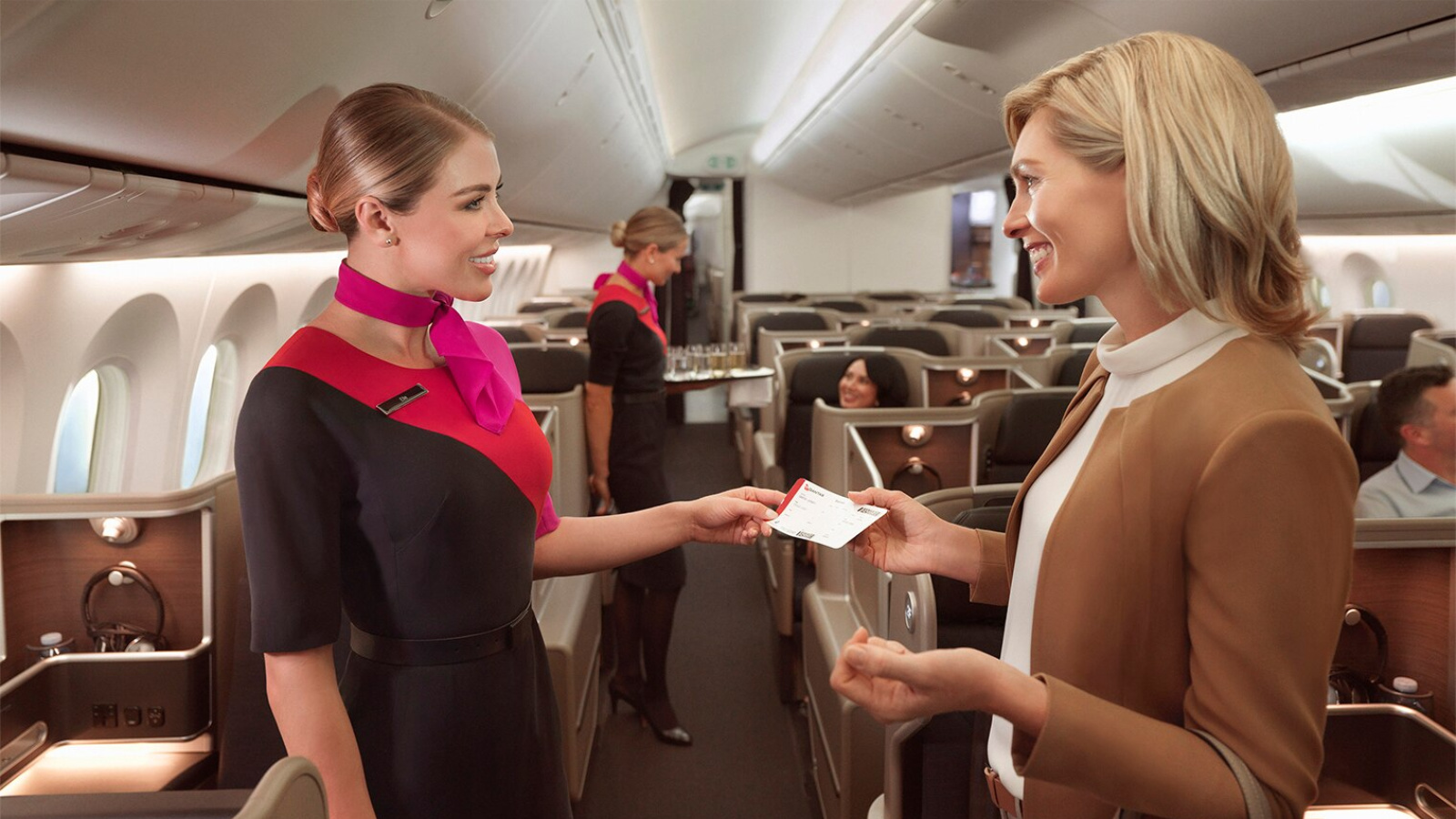 It may be a bit more difficult to redeem your points for an international reward seat in a premium cabin this year. But your Qantas Points don't expire as long as you earn or redeem points every 18 months. So you can safely keep your balance going indefinitely until it's time for a holiday.
You may find the ANZ Home Loan through other mortgage brokers and finance professionals. This guide is intended to cover the points-earning features and capability of the loan and is not a general recommendation of this product. Please review all the necessary information about this home loan to ensure it meets your personal circumstances.
Further information regarding the offer, including terms and conditions, fees, charges and eligibility criteria can be found here.
General info about the ANZ Home Loan Offer
This offer is open to anyone who takes out an eligible new ANZ Home Loan before 19 August 2022 and settles the loan by 31 January 2023. You need to finance at least $300,000 and have a loan-to-value ratio (LVR) of 80% or less to get the bonus points.
For new homebuyers, that essentially means you need a minimum 20% deposit of the purchase price. This includes both property buyers who are either buying a residential property, as well as those looking to refinance a non-ANZ home loan or switch their loan over to ANZ.
The lowest interest rate on offer as of 10 June 2022 is:
3.24% (3.24% comparison rate) standard variable rate with optional offset for LVR at 80% or under.
2.29% (2.30% comparison rate) special rate with no offset for LVR at 70% or under.
Remember that with any long-term loan, you should thoroughly shop around for the best home loan product that suits your needs, and seek professional advice where required. Other lenders not offering the bonus 300,000 Qantas Points may be offering lower rates.
How do I get the bonus Qantas Points?
You must take out one of the following ANZ home loans in order to receive the 300,000 bonus Qantas Points:
Standard Variable Rate Loan
Fixed-Rate Loan
Simplicity PLUS Loan
It's fine to use a broker or go directly through the bank – you'll still be eligible for the bonus either way.
The 300,000 bonus points will be credited to the primary applicant's account (e.g. first name on the loan) in one lump sum, within 60 days after a valid application is lodged with ANZ post-settlement. Note that there is only one set of 300,000 Qantas points on offer, regardless of how many loans you take out during the promotion period.
You will also be able to apply for any of the ANZ Frequent Flyer cards and get the bonus Qantas points on offer on these cards in addition to the bonus 300,000 Qantas points on this offer.
What can I do with 300,000 Qantas Points?
Well, pretty much the world is your oyster! Point Hacks has written extensively about the best ways to use your Qantas Points. We have provided some refresher guides for you below.
You can also use the Qantas Points Explorer to see where else your points could take you.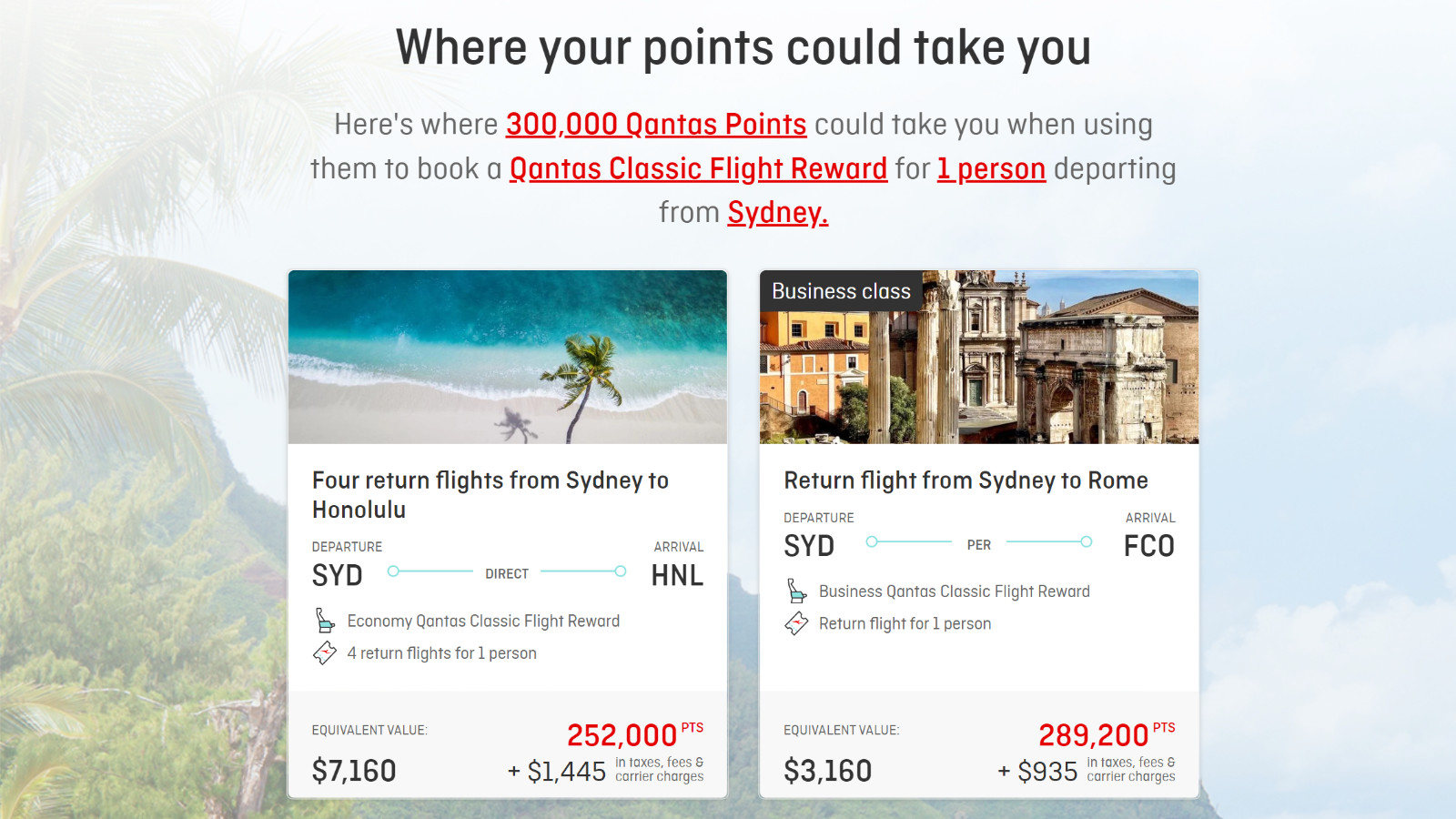 Summing up: ANZ Home Loan
Taking out a home loan is probably one of the most important decisions that you'll make. You'll want to make sure that you choose a home loan that suits your needs. We recommend you estimate how much 300,000 Qantas Points is worth to you, and use that figure when shopping around with other lenders.
ANZ offers bonus points on the cheaper Simplicity PLUS rate, as well as the standard variable rate which comes with an optional offset account at $10/month. You can also opt for a fixed-rate loan, albeit at a much higher interest rate. Be sure to compare the comparison rate against other similar products, so you can find the best deal.
And if you'd rather get more help with your application, consider talking to an independent broker who may be able to help you out. You'll still get the bonus Qantas Points this way.
Point Hacks is not affiliated with this ANZ home loan offer. Links in this article go direct to the offer without any commission. This guide was previously written by Daniel Sciberras.
Earn 300,000 Qantas Points with an ANZ Home Loan
was last modified:
August 24th, 2023
by