For over seven decades, Dan Murphy's has been synonymous with exceptional liquor in Australia. It's now one of the largest alcohol retailers in the country, offering a quality selection of wine, spirits, beer, cider, non-alcoholic beverages and more.
The Dan Murphy's customer loyalty program, My Dan's, provides a delicious variety of benefits to members. We pop the bottle on the program perks below.
What is My Dan's?
My Dan's is the rewards program of Australian liquor retailer Dan Murphy's. It's free to join, and members can take advantage of exclusive promotions aligned with their personal drinking preferences.
What are the benefits of Dan Murphy's membership?
My Dan's members can enjoy a range of perks, including:
Exclusive product offers and specials that update regularly.
Invitation-only events like new product releases and tastings.
Member-only pre-orders.
Entry into monthly competitions when you scan your membership card.
Purchase tracking when you scan your membership card.
Another benefit of My Dan's is the ability to personalise your offers based on your tastes and preferences. Not a white wine enthusiast? No worries, you can opt to only receive offers for reds. Consider yourself a budding mixologist? You can tailor your selections right down to the type of spirits in your repertoire. And if you don't want to receive any alcohol-infused specials at all, there's even an option for zero alcoholic drinks including beer, premix and cider.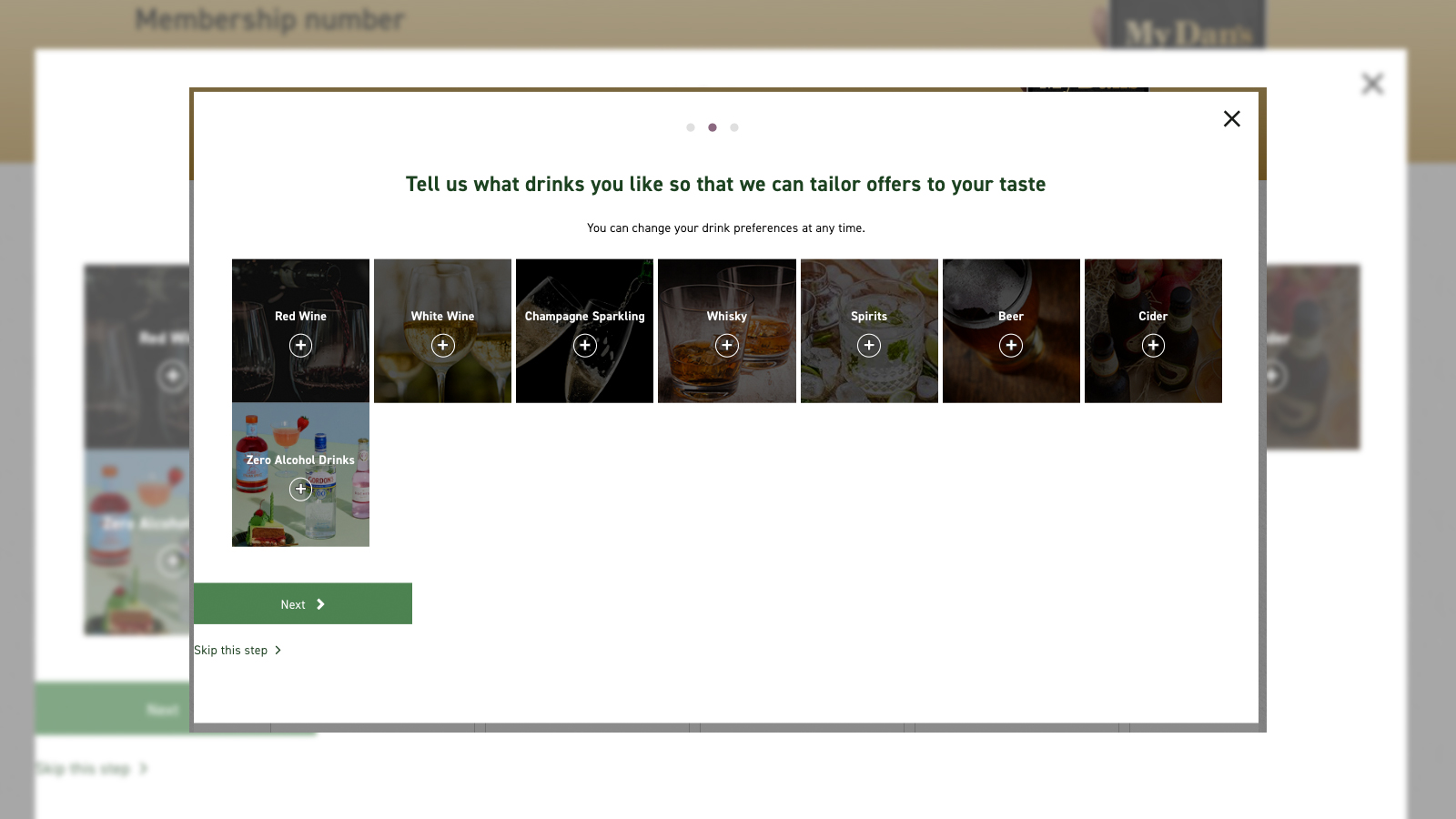 Are there any points or tiers in the Dan Murphy's rewards program?
The My Dan's loyalty program does not have a points or tiered structure. Rather, the program is designed to provide exclusive benefits to all members, regardless of how much you spend. The perks can even be enjoyed immediately by picking up a temporary card in-store.
How do I become a member of Dan Murphy's loyalty program?
My Dan's membership is free, and the only pre-requisite to join is that you're of legal drinking age in Australia. There are a few ways to jump on board:
In-store: Collect a temporary paper membership card in-store to begin earning rewards instantly. You'll still need to create an online account to complete the sign-up process and receive your plastic membership card.
Online: Join My Dan's online.
Once you register for an online account, you'll have the option of a mobile membership card sent to your nominated phone number, a physical card mailed to you, or you can download the Dan Murphy's app to store and access your card. You'll need to present your card each time you make a purchase to avail of any specials, and to have your purchase tracked in your online account.
Summing up
Your My Dan's membership can be put to use straight away and can save you a few extra dollars the next time you shop online or in-store.
And best of all, Dan Murphy's wide beverage selection means that member offers extend to non-alcoholic drinks, too – so there's something for everyone to enjoy.
If you're looking for other ways to get rewarded in Australia, browse all of our guides to loyalty programs including Telstra Plus, JB Hi-Fi Perks, Bupa Life Rewards and more.
FAQs
How do I sign up for Dan Murphy's membership?
To join the My Dan's loyalty program, simply create an account online to access all the member-exclusive benefits.
Is My Dan's membership free?
Yes – Dan Murphy's loyalty program, My Dan's, is free to join.
What are the benefits of the My Dan's loyalty program?
Members of Dan Murphy's loyalty program enjoy exclusive offers and specials, tracked purchases, monthly competition entries, invitiation-only events, and more.
How do I get a Dan Murphy's membership card?
Pick up a temporary card in-store to earn rewards immediately, or sign-up online to receive a digital membership card.
The Ultimate Guide to My Dan's
was last modified:
October 19th, 2023
by