After reading the Point Hacks Air Canada redemption guide in early 2017, I started planning an epic, all-points round-the-world holiday with my partner over Christmas.
What I did not realise at the time was this was going to be the most complicated redemption that I had ever attempted, and that I was also about to learn a very important lesson—a lesson I wanted to share with our readers to ensure no one makes the same mistake.
Redemption options
I had a stash of KrisFlyer miles that I wanted to use and the Air Canada Business Class award flight from Sydney to Vancouver was priced at 97,500 KrisFlyer miles each at the time (now 117,000 since KrisFlyer's devaluation), however, the call centre couldn't find availability on the days I wanted in peak ski season.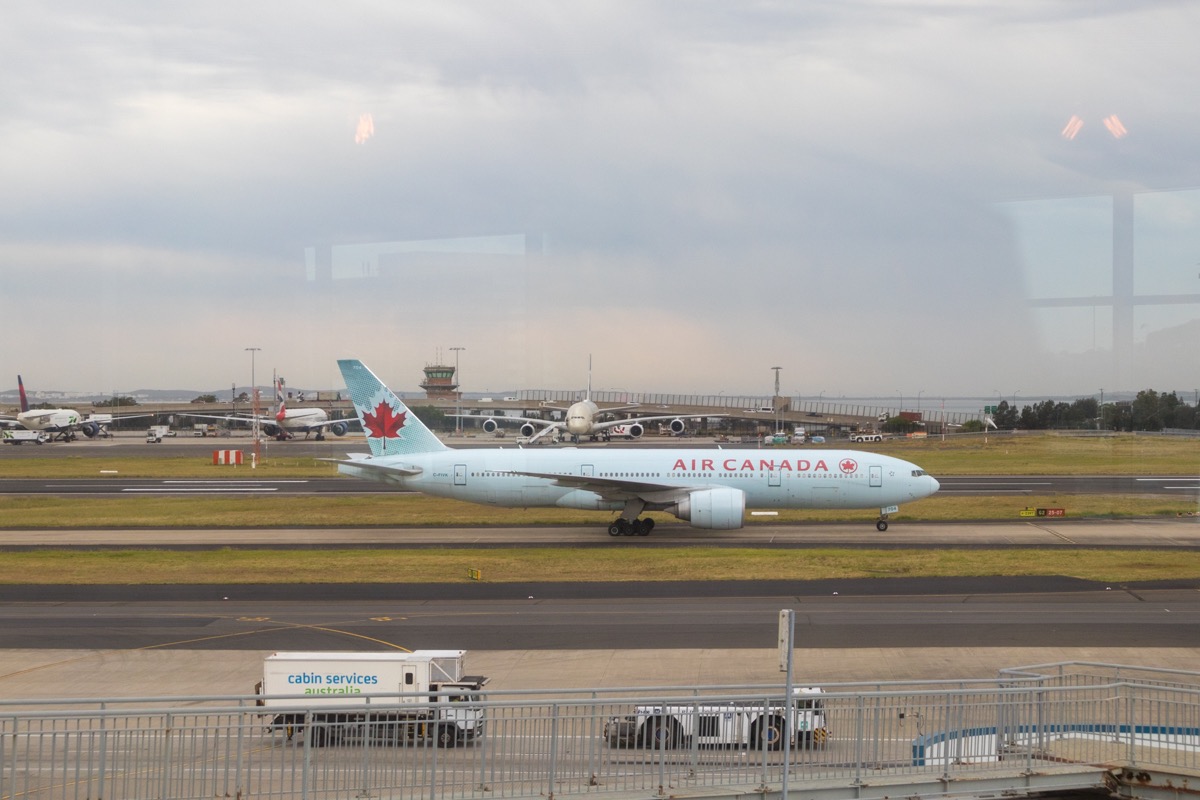 I found availability from Sydney to Vancouver on the United website, which happened to have a better redemption of 80,000 each. However, I had no MileagePlus miles. I also found the same award flights on Air Canada's own Aeroplan website but faced the same problem of not having any Aeroplan miles.
I decided to call KrisFlyer again just to confirm and they said Air Canada does not always release award seats to them.
I knew that I had to act quickly to secure the seats, so the three options that I could think of were transferring the very flexible Starpoints to:
United MileagePlus: you can transfer SPG points to United at the unfavourable rate of 2:1, equating to 320,000 Starpoints for the one-way trip. I didn't have these points available, which would mean I would need to transfer 640,000 American Express Membership Rewards points to SPG, representing terrible value
Aeroplan: you can convert 1:1 to Aeroplan, however, I didn't have 160,000 Starpoints available, so once again, I would have needed to transfer Amex points to SPG at 2:1, which would have also been a terrible redemption of 320,000 Amex points
Marriott Travel Package: I remembered reading about the Marriott Rewards program after I achieved Platinum Elite following an SPG Platinum status challenge, so I knew they partnered with United. I also discovered the accommodation and miles packages for 270,000 Marriott Rewards points which also included a maximum of 132,000 United miles—this was going to be the best redemption option
Marriott Rewards Travel Package
I decided to order a Marriott Rewards 7 Night Category 1-5 package, with the maximum available 132,000 United MileagePlus miles. With this voucher purchase, I was then only 28,000 miles shy of what I needed!
Plus, United had a 50% bonus on purchased miles that month, so I would only need to buy 20,000 and receive 10,000 bonus points.
I already had 26,000 points in Marriott Rewards and 48,000 in SPG, bringing me to 170,000 Marriott points. I just needed a top-up of 67,000 Amex points, which converted to 33,500 SPG Starpoints, which then converted to 100,500 Marriott Rewards points to make up the shortfall.
So at this stage, I was excited that my plan was going work perfectly.
Ad – Scroll down to continue reading.Minimum spend, terms & conditions apply.
Booking
After calling Marriott Rewards to order the Travel Package, the United miles came through overnight, so I immediately went to the United website to book the flights.
After entering the final payment details and clicking 'Purchase', it returned a page error.
I tried another credit card and it failed as well.
I jumped on the phone and the operator broke the news there was in fact no availability for 24 December and that United had IT issues relating to Star Alliance awards showing as phantom space!
The operator said that the situation was most likely that award seats were available on to Aeroplan frequent flyer members only, as they don't always release seats to partners.
Considering the effort to transfer points to United, I was furious. However, there was nothing I could do about it except try to find other dates with real availability.
Hindsight really is a wonderful thing, and I really should have read the warning signs when KrisFlyer didn't show the same availability as United.
Thankfully, I found availability a month later for Brisbane to Vancouver on Air Canada's Boeing 787 Dreamliner and called to confirm before shifting all our plans out a month. So instead of Christmas and New Year in Canada, it turned into a January birthday holiday.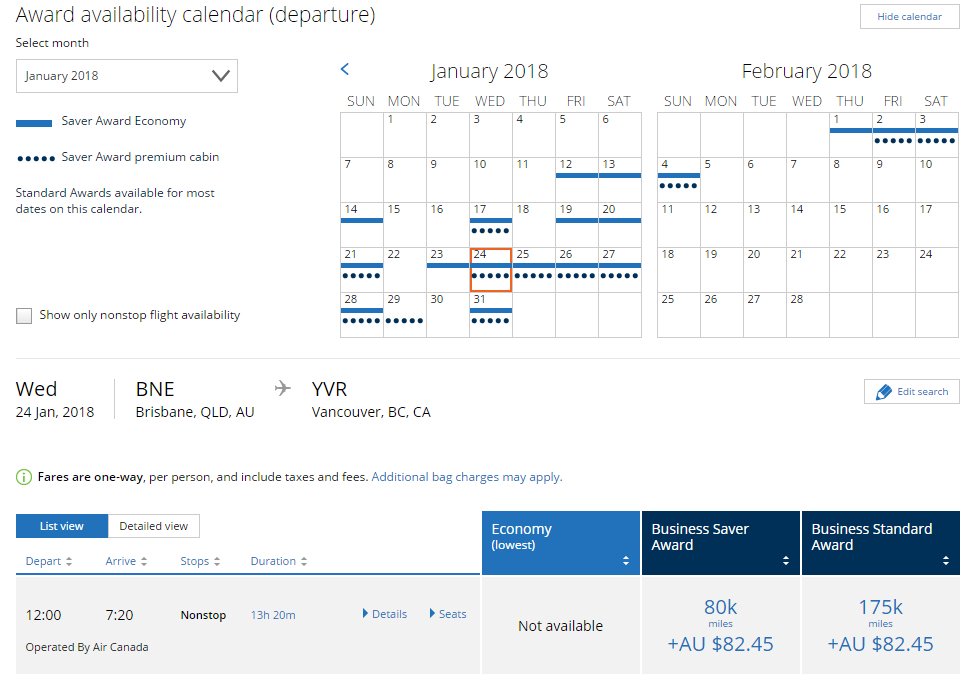 Then around five months before departure, I received a notification from ExpertFlyer that award seats on the direct flight from Sydney to Vancouver were available, which made me switch for an additional $145 AUD in fees.
Total points used
All up, I used:
68,000 Amex points
48,000 SPG points
26,000 Marriott Rewards points
equalling 142,788 points, which converted into 270,000 Marriott Rewards points to get the 132,000 United points.
The one-way flights were priced at $7,024 AUD each at the time of booking, a smidge cheaper than the $7,687 required for return flights.
Plus, I calculated approximately $1,400 value in the seven-night accommodation package.
Considering I only used 142,788 points to convert into 270,000, I calculated a redemption value of over 10 cents per point.
The value of Marriott Rewards Travel Packages
The Marriott Rewards Travel Packages are a great option for getting points into various frequent flyer programs if you also need accommodation.
It is important to remember that these must be used in sequential days at the one property and if you do not stay all seven nights, the remaining nights will be forfeited.
You have 12 months to use the certificate but if you upgrade the certificate to a higher hotel tier package, you'll receive an extra 12 months from the time of the upgrade. I have done this twice so far without any issues.
Summing up
I learnt a valuable lesson booking these flights: phantom award seats are real and you should always call to confirm partner award seat availability before you move a single point.
Case study: why you should call to confirm seats are available before transferring points
was last modified:
January 24th, 2022
by