Etihad Guest is an excellent frequent flyer program for accessing cheap Business Class redemptions on Virgin Australia. Like Velocity Frequent Flyer, Etihad Guest offers you the ability to pool your miles with family members to supercharge your balance post COVID-19.
In this guide, we explain the benefits of pooling your points with family members and give step-by-step instructions on how to set up a Family Membership with Etihad Guest. We also outline some important things to be aware of.
Benefits of an Etihad Guest Family Membership
The two main benefits of a Family Membership are:
All Etihad Guest miles earned by any participating family member are pooled into the Family Head's account
Miles can be used by any member of the family for trips or by the Family Head for bookings with multiple family members
Certain rules do apply. It's important to take note of the following, as it can be a bit confusing to understand all the intricacies:
Including the Family Head, there can be 9 participating family members
Eligible family members include brothers, sisters, father, mother, spouse(s), children, grandchildren, grandparents, parents-in-law, step parents, step children, step siblings, step grandchildren, nieces, nephews, and household help (one only)
In a Family Membership, Guest Miles earned by members go to a virtual Family account that holds miles for each participant. This common account balance can be used for redemption. However, each member can still use their own earned miles instead
When you join a Family Membership, you can't leave or be removed for 30 days. After this period of time, you may leave voluntarily or be removed by the Family Head. If you leave, you will take your own earned Guest Miles with you
Etihad may audit accounts and request proof of family relationships between members
Tier miles (which determine status) remain in the individual's account when earned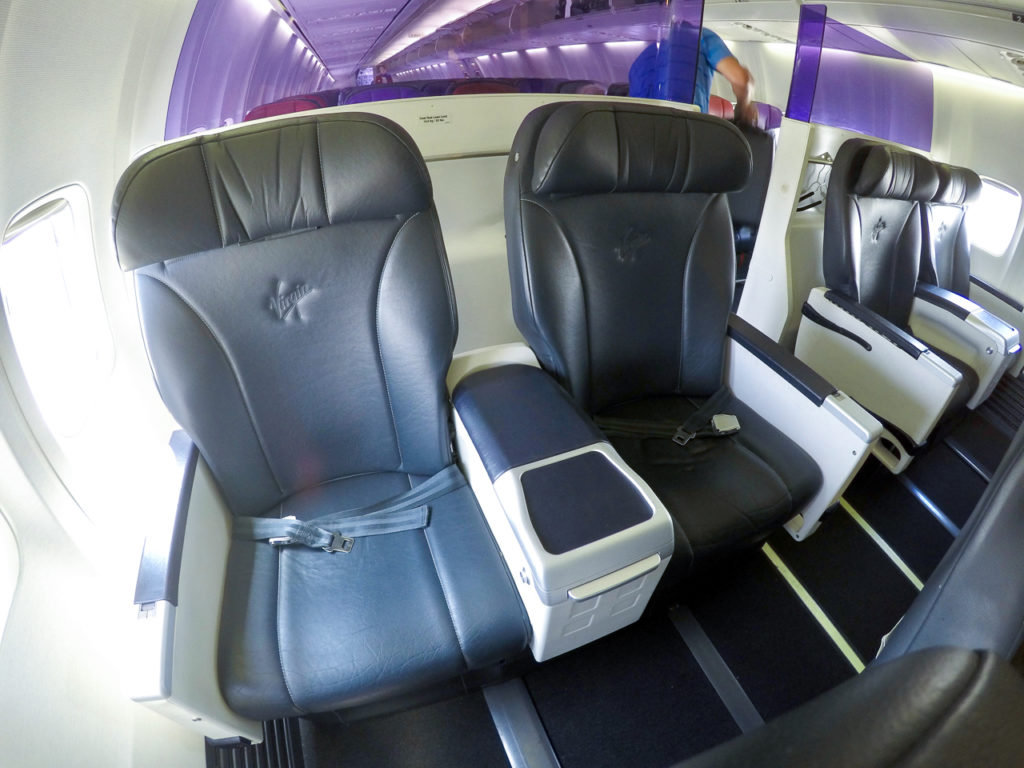 Ad – Scroll down to continue reading.Minimum spend, terms & conditions apply.
How to create an Etihad Guest Family Membership
Make sure that you yourself are signed up for your own individual Etihad Guest membership
Sign each family member up for an individual account through this link
As Family Head, compile a list of up to eight family members to join you—have their relationship to you, account name and Etihad Guest number ready
Use your online account to add eligible family members to your pool.

Although perhaps not as culturally common in Australia as in the Gulf countries, you could use the 'Household help' option to include members who may not traditionally be defined as part of your family.
Important things to be aware of
Joining Etihad Guest requires you to activate your account by email, meaning that all family members will need to have an active email address
New members may be eligible for a 500 miles welcome bonus. However, this is only credited after their first earn activity with Etihad Guest. This is most likely to be an Etihad or Virgin Australia flight but it can be with any airline, hotel or car hire partner
Summing up
Etihad Guest offers great-value redemptions on both their own airline and Virgin Australia. You can transfer American Express Membership Rewards points to Etihad Guest, or buy miles directly from Etihad if you're short for a redemption.
Setting up a Family Membership with up to eight other people can help you to build your balance more quickly for your next reward flight. It's a useful feature that is only shared by a handful of other airline programs, including Velocity Frequent Flyer, Emirates Skywards and British Airways Executive Club.
Unfortunately, Tier Miles for earning status are not able to be pooled to the Family Head, unlike with Velocity Frequent Flyer. Also be sure not to abuse the program rules, as it could result in the Family Membership being shut down.

How to sign up for an Etihad Guest Family Membership
was last modified:
May 7th, 2021
by