With Qantas' new partnership with AustralianSuper, which offers 20,000 sign-up bonus points, we take a look at the possibilities of earning Qantas and Velocity points for superannuation, and for business operators to earn points on superannuation payments.

Qantas last month announced a new partnership with AustralianSuper, offering 20,000 bonus points to new account holders who join before 30 June 2019 and contribute at least $350 within six months.
Bonus points offers are unusual for superannuation products, so we thought it was a good time to take a look at points-earning options with and around superannuation, both for Qantas and Velocity frequent flyers as well as business operators who need to make superannuation payments to employees.
Note: Nothing in this guide should be read as a recommendation for this product. You should read their PDS in detail, or seek professional guidance and assess whether this product is appropriate for your personal circumstances.
Earning Qantas Points
Let's dive into some of the specifics of the AustralianSuper bonus offer of 20,000 Qantas Points (always read the full T&Cs on the offer page, as they may change):
To fulfill the key terms of the offer, you must:
Not have an existing AustralianSuper account – AustralianSuper advised over live chat that someone who has closed an account in the past would be eligible (though if this applies to you, we'd recommend asking this question again and taking a screenshot of their reply for backup),
Open the account via this offer page before 30 June 2019, and
Contribute at least $350 within six months of opening the account.
The bonus points will then be awarded in one sweep "approximately 2–3 months after the $350 contribution threshold is met."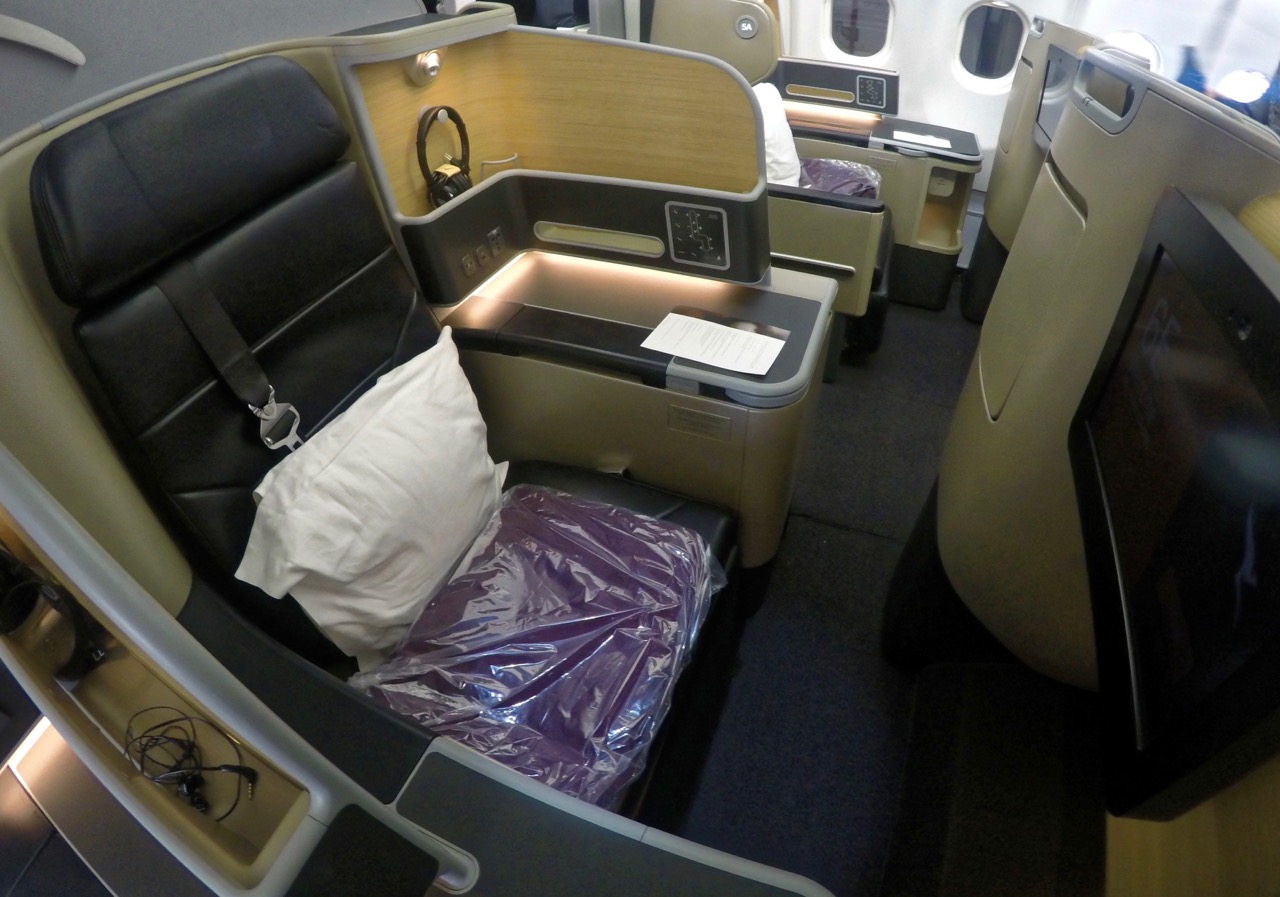 20,000 points could help towards a Business Class redemption on Qantas or one of its many partner airlines
What's the cost?
On top of fees for whichever investment option(s) and insurance(s) you choose, you will be up for a weekly admin fee of $1.50 (increasing to $2.25 per week from March 2019). If you are planning to close the account and transfer your contribution to another superannuation provider, an exit fee of $35 currently applies.
Your $350+ contribution will also be off-limits until you reach retirement age, though additional super contributions may attract tax deductions or co-contributions depending on your circumstances. Seek professional advice to find out if these apply to you.
An important term and condition
Buried deep on the offer page at page 8, AustralianSuper mentions that 'if for any reason this offer is not capable of running as planned, AustralianSuper reserves the right in its sole discretion to cancel, terminate, modify or suspend this offer.' While it would be unusual for an offer like this to be pulled after people sign up, it is important to be aware of this clause.
So, how does the offer stack up?
While we are unable to make recommendations on the AustralianSuper superannuation product itself, this new partnership with Qantas holds promise for points collectors. If, for example, you were going to sign up for an account anyway, those 20,000 points would be a nice boost – almost covering an upgrade to business for an East-coast to Perth flight.
It is also promising that in the offer FAQs, AustralianSuper lists that while current members are ineligible, '….over the course of the partnership with Qantas, we plan to trial a range of offers, promotions and activities that you may be eligible for.'
Perhaps we will see some retention-style offers in three or so months, to retain the new members who signed up for this 20,000 points promotion!
Ad – Scroll down to continue reading.Minimum spend, terms & conditions apply.
For Velocity Frequent Flyers
This recent announcement by Qantas was not the first time that points and super have been put together, with the existing Virgin Money Super product offering points on net contributions to your super on an ongoing basis.
The formula granting points is slightly more complex, with points awarded calculated on a quarterly basis and then transferred to your Velocity membership three and a half months later.
Earning Velocity Points through your super could help towards comfortable redemptions on Virgin Australia
Depending on your contributions, you could earn up to 250,000 velocity points per financial year, with a maximum of 5,000 velocity points applies for concessional contributions (such as employer contributions) and 20,000 for non-concessional contributions.
For every $5 you contribute, you would earn 1 Velocity point. The terms and conditions at the time of writing also list that you also need to have:
Made a superannuation guarantee or voluntary contribution in that quarter, and
Not have made a rollover out of the account in the previous 18 months.
In an example listed on the product website, a user who has $4,000 of employer contributions in a quarter plus rolls over $10,000 from their previous superannuation would be eligible to earn 2,800 points as long as their accounts met remaining criteria three and a half months after the end of the quarter.
Coupled with other Velocity bonus points offers, these points can help towards elite partner redemptions such as in Singapore Airlines' new Suites Class
The potential to earn points on an ongoing basis, as well as when rolling over funds, is a contrast to the current Qantas/AustralianSuper bonus. Fees contrast too; with an example listed on the Virgin Money website at the time of writing listing administration fees of $58 per year plus 0.394% (in their example, a super balance of $50,000 attracts a $255 admin fee) plus investment, insurance and other costs. An exit fee of $100 applies at the time of withdrawal.
Earning points paying super
For business owners, a final way to earn superannuation-related points may be by using payment services such as B2Bpay or RewardPay when contributing to employees' super.
As detailed in the Point Hacks B2Bpay and RewardPay guides, you may make payments to the processor using your points-earning credit card, and these payments are then forwarded, via Bpay or EFT, to the biller's details you nominate. Different types of credit cards attract different fees; with B2Bpay accepting a range of cards and Rewardpay accepting American Express cards only.
B2Bpay is also a Qantas Business Rewards partner, meaning you may also earn additional Qantas Points on the transaction.
Note that the B2Bpay terms and conditions exclude the ability to use the service to contribute to a self-managed super fund (SMSF), and RewardPay's Terms and Conditions prohibit payments to yourself.
Summing up
It is interesting to see a crossover between airline points and superannuation, and if more funds follow suit, competition could prove lucrative for points collectors.
We'll stay tuned for future offers, and do head over to our Point Hacks Community for further discussion. Of course, if you have any tips for earning points with super, please share them with readers in the comments below!
Earn 20,000 bonus Qantas Points with AustralianSuper
was last modified:
October 24th, 2022
by