Once you've started signing up for airline loyalty programs such as Qantas Frequent Flyer and Velocity Frequent Flyer, you might be wondering… 'what's next?' How exactly does one amass a hefty balance of points to fly in Business Class? Part of the answer, invariably, lies with credit cards.
Yes, the rumours are true. Credit cards can impact your financial life negatively if you're not a disciplined spender. But in the right hands, credit cards are the key to flying in style. But not just any old card will do the trick. You'll need to choose a points-earning rewards card that comes with a decent sign-up bonus.
---
Our 'Getting Started' guides are designed for newer readers dipping their toes into the world of points. Please note this article is general in nature and does not take into account your personal circumstances.
Which credit card should I choose?
Broadly speaking, there are two categories of rewards credit cards you can choose from in Australia:
Direct earn card: earn points directly into Qantas or Velocity Frequent Flyer.
Flexible rewards card: earn points into a bank program first, and convert them to a frequent flyer program later.
The best card for you depends on your travel goals. Do you see yourself wanting to fly Qantas and its partners? Then perhaps a direct-earn Qantas-branded card is for you. But what if you prefer Singapore Airlines – or want cheaper oneworld member flights with Asia Miles? Then a flexible rewards card is key.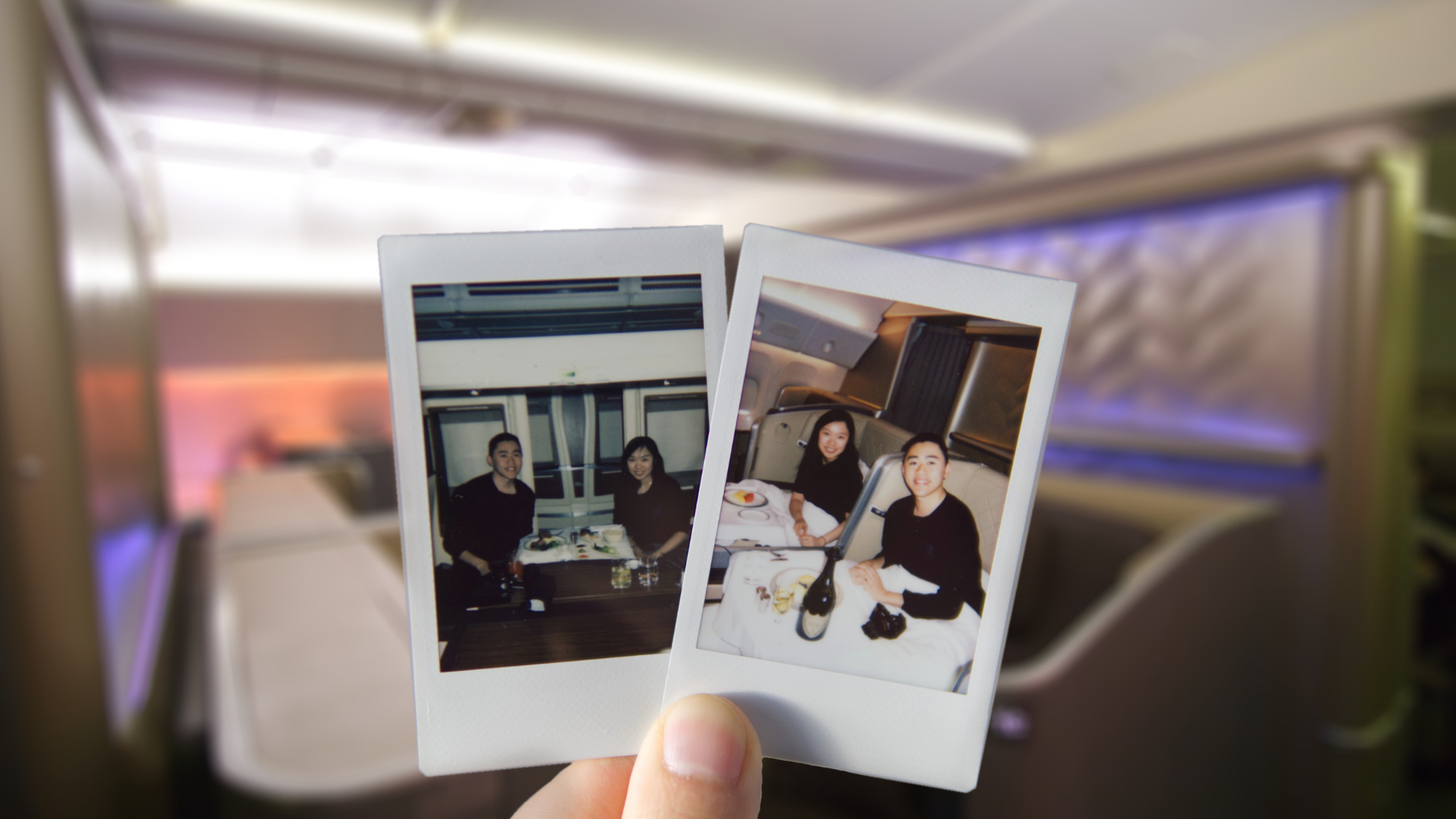 Credit cards come in all sorts of flavours, so to speak. You have entry-level cards which are often annual fee-free – but don't have much on the points-earning side. 'Platinum' tier cards are quite popular, offering a decent ongoing earning rate and points bonus, usually for a modest annual fee. At this level, banks are usually looking for a minimum income of $30,000 to $65,000 p.a.
'Black' tier cards have hefty annual fees, but come laden with all sorts of perks such as memberships, hotels status and more. You'll also earn more points per dollar spent, and enjoy a bigger sign-up bonus. But note that you'll need to demonstrate a high level of income. Depending on the card, this could be more than $100,000 p.a.
What should I look for in a credit card?
Sign up bonus
Ongoing points earn rate
Included perks and insurances
Annual fee
When you browse credit card offers on our website, you'll find all of these important tidbits at the top of the page.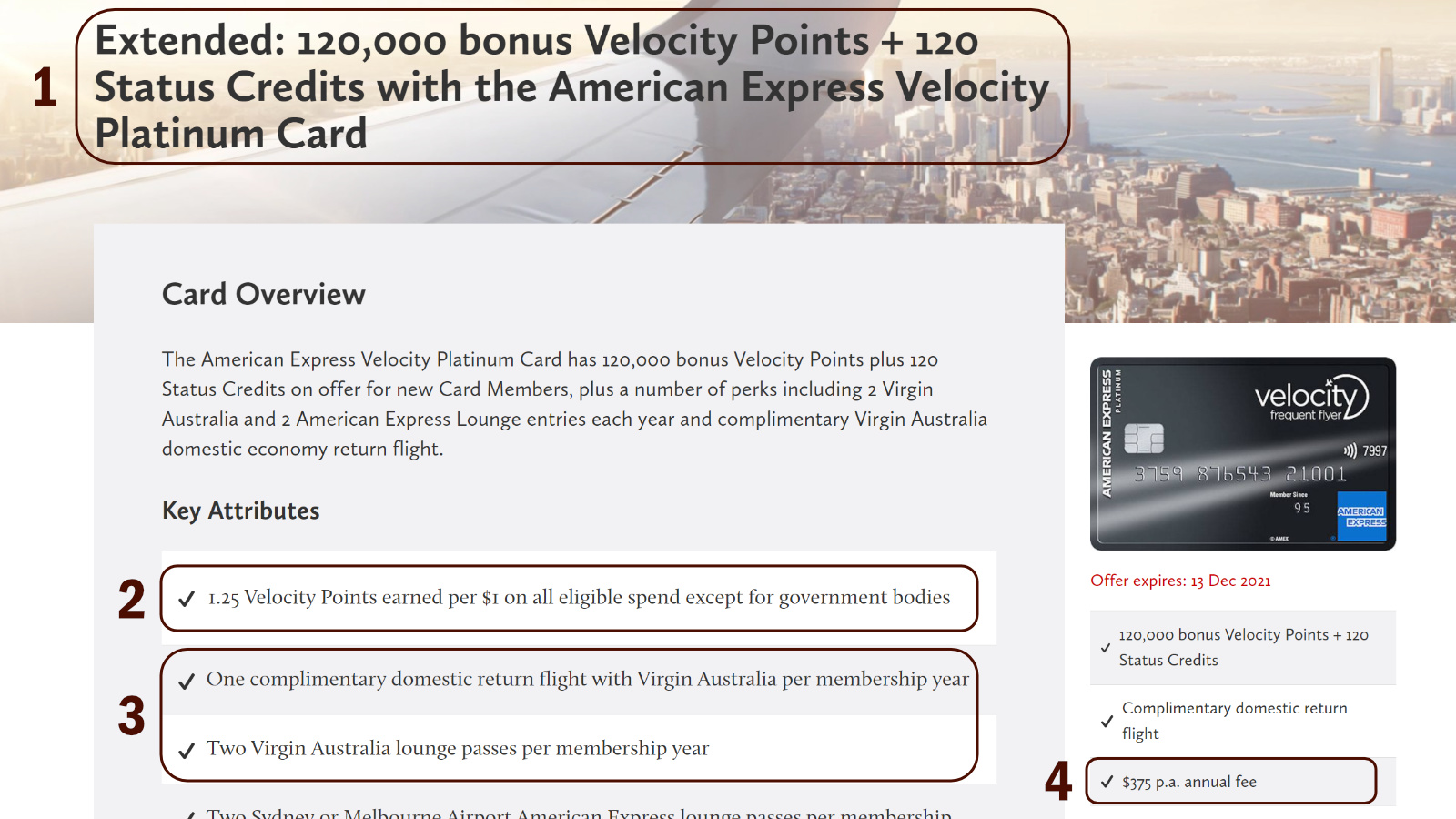 ---
Important note on interest rates and other fees
You'll notice we don't mention the card interest rate, late fees etc. That's because these shouldn't matter when you pay your monthly card balance off in full, on time, every month. The whole concept of points hacking with credit cards is that you never incur late or interest fees, as that kills the deal.

If you're the type to carry a balance on your card month-to-month, paying interest along the way, then unfortunately, points hacking probably isn't right for you. The same applies if you have pre-existing credit card debt. Get that paid down first, then start your points journey when you're ready.
---
When done right, the annual fee should be the only fee you pay for having the card each year. The signup bonus is also important, as that's what will get you in the air sooner. Since you'll probably have the card for up to a year, the ongoing points earn rate will dictate how many points you'll earn per dollar on day-to-day spending. Be sure to see if any monthly caps apply.
Finally, keep an eye out for any perks or insurances that come included with your card. I've personally used Purchase Protection to replace a new shirt I tore, and many of our readers have made good on the included travel insurance. Plus, many American Express cards include an annual free return flight or flight credit voucher, which often offsets the annual fee. It's a great deal!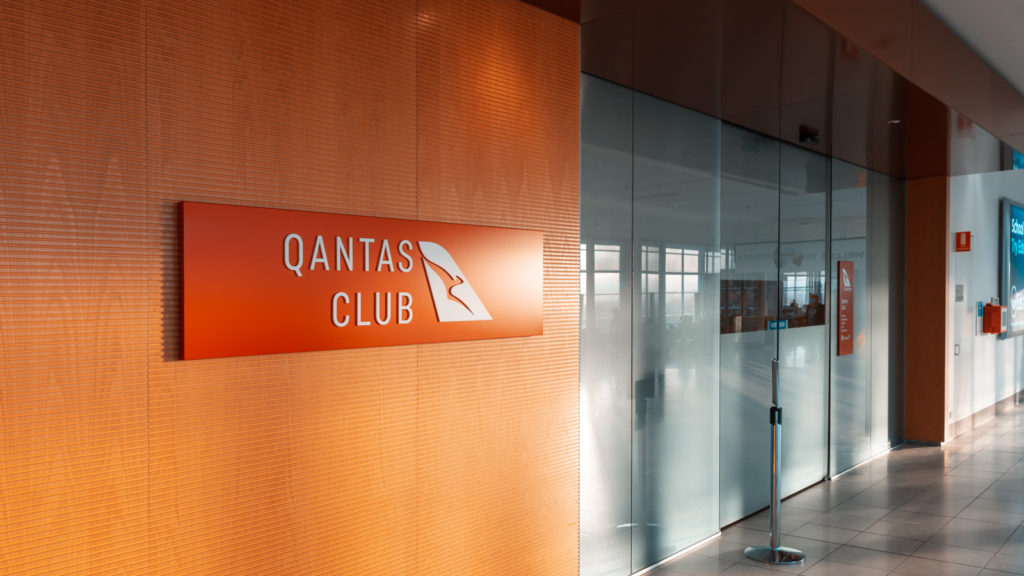 At Point Hacks, we cover all the major cards on offer in Australia. Have a read through the various credit card guides to get an idea of the different products available. Sign up for our daily or weekly newsletters so you don't miss our next major exclusive sign up offer!
Ad – Scroll down to continue reading.Minimum spend, terms & conditions apply.
How can I maximise my points with credit cards?
Many of our readers swap credit cards once a year or more – this is called 'churning'. By doing this, you can maximise your sign-up bonuses across different cards and banks. Just be aware that applying for multiple credit cards in a short period of time may negatively affect your credit file, so it's good to pace yourself.
A popular strategy is to wield both an American Express and a Visa or Mastercard in your wallet. The Amex card can be used where it's accepted fee-free, generating maximum returns. And you can whip out your Visa or Mastercard for all the other times Amex isn't taken.
When you're not churning, you should be making the most of the points you can earn with ongoing spend. Groceries? Utility bills? Booking your next holiday? Where possible, these expenses should be funnelled onto your points-earning credit card for maximum rewards. There are two main reasons:
You may earn points per dollar spent.
You might be able to take advantage of interest-free days and pay off your purchases in one go, later. This conserves your cash and lets it generate more interest (or offset your home loan for longer).
How involved you get in all this is up to you. Many cards offer different points earning rates for different categories.
Where do I look for credit card offers?
Well, you've come to the right place. Head to our Credit Cards page to see all the latest offers. Have a scroll and see what rewards, perks and annual fees work for you.
Summing up
If credit cards aren't your thing, then there are still opportunities to earn on debit cards such as the Bankwest Qantas Transaction Account. There's also Qantas Cash, which is a prepaid debit travel card that earns points as well. Just keep in mind that these products don't have sign-up offers. The ongoing points earning rate can be fairly low, too.
Credit cards are where the magic lies. If you only spend what you can afford, and pay the balance off in full every month, you should have no issues getting hundreds of thousands of points towards your next trip.
We can't wait to see what you'll do with your points.
Want to know more about earning points with credit cards? Post your question on our Community forum!
Getting started with earning points on credit cards
was last modified:
December 13th, 2021
by