As Virgin Australia's partnership with Delta Air Lines comes to an end, travelling with Delta won't be the same as it was before. But even without Velocity Points and perks as part of the parcel, Delta still delivers on many travellers' needs.
Sure, if you're a Velocity Gold or Platinum member, you'll likely lean towards United on your next trip. That's because United is now to Velocity what Delta was in the years gone by. And yet, Delta still flies to Australia – and all over the world. So even if it's no longer your first preference, you may still find yourself booking Delta from time to time.
When you do, here's how to make the most of the experience as an Australian traveller.
What does Virgin Australia's shift mean for existing Delta Air Lines bookings?
If you're already booked to travel with Delta, you'll still be able to do so. This includes Delta Air Lines reservations secured using Velocity Frequent Flyer Points.
But there are some restrictions. If you did reserve Delta using Velocity Points, you can no longer change your ticket. Velocity no longer has access to reward seats on Delta, which makes it impossible to secure a new flight.
Whether you booked with Points or with dollars, you'll also no longer have access to the perks of Velocity status when travelling on Delta. Depending on your itinerary, this could mean you now need to pay for checked luggage, when your status would have previously provided this for free.
You'll miss out on other benefits as well, such as Sky Priority fast-track and airport lounge access. Unless, of course, they're included with your fare or cabin class. You won't be able to earn Velocity Points and Status Credits on Delta Air Lines flights, either.
Read more: Virgin Australia drops Delta Air Lines partnership
How can I keep earning and spending points on Delta Air Lines flights?
Even though Velocity is no longer on board with Delta, you certainly don't need to forgo points (or perks) entirely. Here are a couple of savvy alternatives for Australian travellers.
Earning and spending miles via Delta SkyMiles
A good place to start is Delta's own SkyMiles frequent flyer program. Miles never expire, and you'll be able to earn and redeem them across all Delta Air Lines flights. Usually, you'll earn at least five miles per US$1 spent on Delta fares.
Unlike traditional airline loyalty programs, Delta's offering doesn't rely on 'reward seats' when booking Delta flights. The number of miles needed simply tilts up and down depending on the cash fare for the same ticket.
In many cases, it's possible to fly with Delta from just 5,000 miles plus US$5.60 in tax, which is a real steal.
Yes, you could make a return trip within the United States for just US$11.20 out of pocket! Certainly, longer routes and peak time flights will command more miles. For the best rates, plan ahead, or look to travel in less popular times such as away from school holidays and long weekends.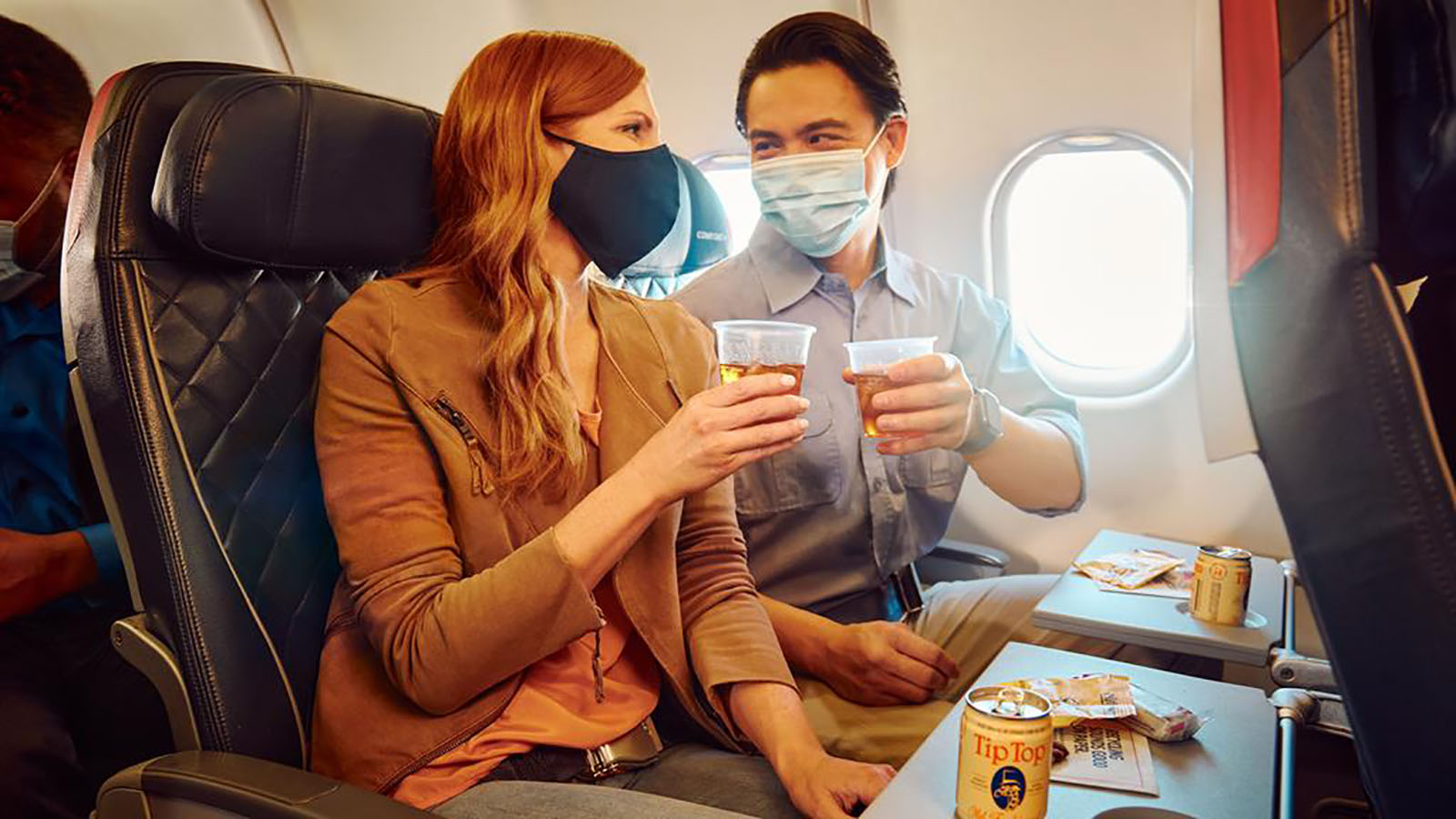 On a personal note, Delta SkyMiles has been part of my frequent flyer strategy for years now, even during the days of the Virgin Australia partnership.
Because Delta belongs to the global SkyTeam alliance, you can earn and spend miles all around the world: not just on Delta. In particular, with airlines that aren't tied up with other popular carriers like Qantas, Virgin Australia or Singapore Airlines.
From Australian skies, this means you can earn and burn miles on Korean Air, Garuda Indonesia, Vietnam Airlines, China Airlines, China Eastern and XiamenAir, for instance. And because miles never expire in the SkyMiles program, you can slowly and safely add to your balance over time, even if you don't regularly travel.
Earning and spending miles on Delta via Virgin Atlantic Flying Club
Not to be confused with Virgin Australia, Virgin Atlantic remains a close partner of Delta Air Lines. In fact, Delta even owns 49% of Virgin Atlantic, so the two are closely intertwined. And Virgin Atlantic's Flying Club frequent flyer program is a great alternative for being rewarded when travelling with Delta.
Flying Club is also a points transfer partner of American Express Membership Rewards in Australia. This means you could grow your Flying Club balance through eligible credit card and charge card spend, and use those Flying Club points on Delta.
When travelling on a paid ticket, you can earn up to four Flying Club points per mile flown aboard Delta. At the top end of the spectrum, that's close to 60,000 Flying Club points earned on a return Sydney-Los Angeles trip in Delta One (Business Class) on the pricier fares.
When it comes to spending points, rates from Australia are on the higher side. Expect to pay 165,000 Flying Club points for a one-way ticket in Delta One from Sydney to LA. Unlike many of Virgin Atlantic's other partners, you can search and book these flights through the Virgin Atlantic website.
However, reward seat availability is currently quite limited. This reflects that Delta isn't yet back to a daily flight for Sydney, and in Australia, Sydney is Delta's only port.
Particularly before transferring points from Membership Rewards, do confirm that there are suitable reward flights available through Flying Club. You don't want to get stuck with points you can't use as intended!
Ad – Scroll down to continue reading.Minimum spend, terms & conditions apply.
But when you can get Delta One…
Delta One is arguably the best Business Class seat you can get between Sydney and LA, so the points price reflects that. With modern surroundings and a closing door for privacy, the experience is a little closer to what many other airlines provide in First Class.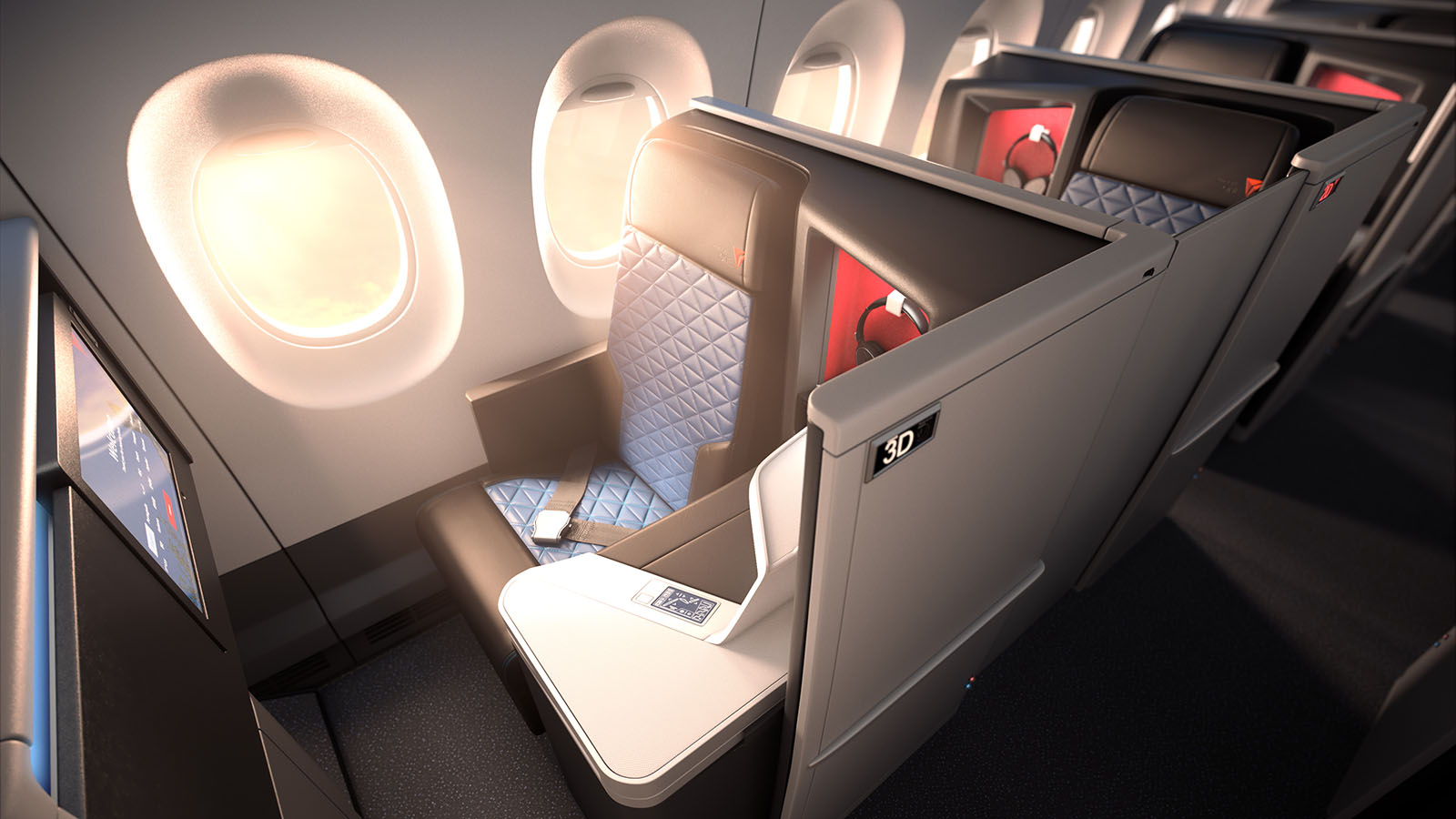 Rates are more reasonable on other routes, such as New York-London, which can be had from 47,500 Flying Club points in Delta One. Delta domestic flights start at just 7,500 Flying Club points in Main Cabin Economy.
Separately, Virgin Atlantic remains a partner of Virgin Australia, despite Delta and Virgin Australia no longer being friends themselves. This means you could earn Flying Club points travelling on Delta, and use those Flying Club points to book flights on Virgin Australia – or even vice versa.
What about lounge access when flying Delta?
One of the greatest benefits of Velocity status when travelling with Delta was complimentary access to Delta's Sky Club lounges. But with the two airlines no longer matched up, what are your options?
Here are just some of the many ways Australian travellers can continue to lounge about with Delta.
Book Delta One. International and domestic flights sold as 'Delta One' package lounge access as part of the ticket. This includes flights from Australia, reservations made using points, and of course, paid tickets. For instance, use Flying Club points for that Sydney-LA Delta One (Business Class) ticket and you'll be set.
Flash an Amex Platinum or Centurion Card. Travellers with these cards, including those issued in Australia, enjoy free access to Delta Sky Clubs. It doesn't matter where you're headed, what you've paid or what cabin you've booked. If there's a Sky Club available and you're booked on Delta, you're good to go.
Use your frequent flyer status. Gold-tier members (and above) of Delta SkyMiles and Virgin Atlantic Flying Club can access Delta lounges when travelling on eligible international itineraries. So can SkyTeam Elite Plus cardholders with status from other airlines. Here's a guide to Sky Club lounge access, or head here for the rules specific to Flying Club members.
Buy a Sky Club membership. If you'll be flying with Delta a lot, a Sky Club membership could make sense. This costs US$545-845 per year though, so it's not for a one-off visit. You can subscribe via the Delta website.
Consider alternatives. Depending on where you're flying from, other lounges may be available to you. For instance, the American Express Lounge at Sydney Airport welcomes many Australian Amex cardholders: not only those with a Platinum or Centurion Card. Priority Pass can also come in handy too.
Summing up
With the partnership between Virgin Australia and Delta coming to an end, travelling with Delta isn't quite as easy as before for Aussies. But there is still a multitude of ways to earn and spend points and enjoy benefits when Delta suits your travel plans.
Certainly, many Australian travellers will default to the airline partner of their preferred frequent flyer program. Those with Velocity status may now prefer to fly United, given the benefits it provides. And travellers with shiny Qantas Frequent Flyer cards will likely gravitate towards American Airlines, for similar reasons.
But not everybody has elite status, and not every airline flies everywhere. There are also times when choosing Delta could make more sense than its competitors, either because of flight availability, price, or comfort.
Those on US domestic-only itineraries with Velocity status may also be disappointed at the lack of lounge access their elite card provides. And with an Amex Platinum or Centurion Card tucked away, booking Delta instead could make for a more comfortable journey.
Also read: Everything you need to know about the Virgin Australia-United partnership
---
Stay up to date with the latest news, reviews and guides by subscribing to Point Hacks' email newsletter.
Flying Delta? Your best strategies for points and perks in 2022
was last modified:
June 17th, 2022
by