NAB is offering up to 140,000 bonus Rewards Points for new cardholders of the NAB Rewards Signature Card. It is the highest points-earning card in the NAB Rewards line-up.
The card also offers 0% p.a. interest on balance transfers for 12 months (with a 3% BT fee), and the highest earn rate amongst the NAB Rewards-linked credit cards.
The signup bonus is split into two parts, with the first 100,000 Rewards Points to be received after spending $3,000 or more in the first 60 days from approval and an additional 40,000 Rewards Points after the annual fee for the second year is billed on your account.
In this guide we look at the NAB Signature Rewards Visa – the other cards in the NAB Rewards line up are the NAB Rewards Platinum and NAB Rewards Business Visa.
As with the other NAB Rewards cards, the NAB Rewards Signature offers uncapped bonus points for overseas spend and at major department and hardware stores, which could be a useful bonus category if you spend frequently in these areas.
NAB Rewards has Velocity Frequent Flyer, KrisFlyer, Asia Miles, Flybuys and Air NZ Airpoints as transfer partners, with the first three programs being very useful for those collecting and redeeming points in Australia.
The current bonus of up to 140,000 NAB Rewards Points is equivalent to 140,000 Flybuys points, 70,000 Velocity points or ~46,600 KrisFlyer/Asia Miles when transferred.
How you could use the bonus points from this card
All redemption figures above exclude any accompanying taxes, fees and charges. Points redemption price data is provided by a third-party. For an exact total redemption cost, please consult with the airline directly.
---
Disclaimer: These are example redemptions only and due to COVID-19 travel restrictions, some of these routes may not be currently available.
---
Digging into the details of the NAB Rewards Signature Visa
The NAB Rewards Signature Card is linked to NAB Rewards, which as a flexible points program, that allows you to earn points in NAB's own rewards points currency which you can then redeem for merchandise or partner program points by transferring them at a later date.
Card Details
Card
NAB Rewards Signature Card
Loyalty Program
NAB Rewards
Points earned from spend
1.25 Rewards Points per $1 on everyday spend
2.50 Rewards Points per $1 in major department stores and hardware stores
3.75 Rewards Points per $1 on overseas spend

Points cap
uncapped
Earns points at ATO
No
Insurance included
6 complimentary insurances including international travel (PDS)
Overseas transaction fee
3% of the converted amount
Annual fee
$295 p.a. ongoing
We love flexible points programs because you earn points today, but let you decide at a later time on the best partner or redemption option for your needs. This reduces program lock-in and increases the number of ways you can use your points.
There is a risk that programs like NAB Rewards can devalue too – they are able to change their transfer rates to their partners. But generally, across most banks and bank rewards programs, these changes happen infrequently, and with notice to customers.
NAB Rewards partners with Velocity Frequent Flyer, Cathay Pacific Asia Miles, Singapore Airlines KrisFlyer, Flybuys and Air NZ Airpoints so you can transfer NAB Rewards Points to Velocity at a rate of 1 NAB Rewards Point = 0.5 Velocity Points, to Asia Miles and KrisFlyer at 1 NAB Rewards Point = 0.33 Asia Miles/KrisFlyer Miles, to Flybuys at 1 NAB Rewards Point = 1 Flybuys point or to Air NZ Airpoints at 1 NAB Rewards Point = 0.005 Airpoints.
Earning points with NAB Rewards Signature Visa
The NAB Rewards Signature Card earns 1.25 NAB Rewards Point on all eligible everyday spend, which can be converted to 0.625 Velocity Points, 0.41 Asia Miles/KrisFlyer Miles, 1.25 Flybuys points or 0.00625 Airpoints.
When looking at competing cards at similar fee levels, these points earn rates are not compelling. However, if you spend heavily in the bonus categories (major department and hardware stores) – where you'll earn twice as many points – that could make the card more appealing.
You'll also pick up triple points – so the equivalent of 1.87 Velocity Points per dollar – on overseas spend, but with an applicable 3% foreign transaction fee.
Effective Frequent Flyer Program Point Earn Rates
| Frequent Flyer Program | Domestic Spend | Overseas Spend | Department & Hardware Stores |
| --- | --- | --- | --- |
| Velocity Points | 0.625 points / $ | 1.87 points / $ | 1.25 points / $ |
| Asia Miles | 0.41 miles / $ | 1.23 miles / $ | 0.82 miles / $ |
| Krisflyer Miles | 0.41 miles / $ | 1.23 miles / $ | 0.82 miles / $ |
| Flybuys points | 1.25 points / $ | 3.75 points / $ | 2.5 points / $ |
| Air NZ Airpoints | 0.00625 points / $ | 0.01875 points / $ | 0.0125 points / $ |
There are no points caps applied for any NAB Rewards card too.
NAB Rewards Points bonuses for overseas spend, department and hardware stores
The ability to earn bonus points at department or hardware stores as a general bonus category is unique to NAB Rewards cards, with no other bank cards on the market offering this yet.
The list of included retailers for extra points are as follows:
Kmart
Target
Big W
Myer
David Jones
Bunnings
Mitre 10
Total Tools
Stratco
Home, Timber & Hardware
NAB Rewards Points expire
One of the downsides to NAB's Rewards program is the points expiry policy. This is outlined in the NAB Rewards PDS and states: Points in your points balance must be used to claim a reward within 36 months from the date the transaction which earned those points was processed to your rewards card account. Points that remain unused in your points balance after that period will be forfeited.
The points you earned into your NAB Rewards account first will be used first at the time of redemption, so you have three years from the date of earning the points to when they must be used.
This is a downside to the program for anyone who wants to earn large numbers of points and hold them for an extended period of time.
Visa Signature Benefits
Visa offers a range of benefits for their Platinum, Signature and Prestige branded cards. They change relatively frequently but include some additional hotel amenities or upgrades if you book through Visa, concierge services and discounts on other travel booking options.
Travel & Purchase Insurances
The NAB Rewards Signature Visa also offers a range of travel and purchase protection insurances, which are:
International Travel Insurance
Interstate Flight Inconvenience Insurance
Transit Accident Insurance
Rental Vehicle Excess in Australia Insurance
Purchase Protection Insurance
Extended Warranty Insurance
You'll need to read the PDS yourself to assess its suitability for you.
This guide references some of the benefits of insurance policies provided with this card. You should read the PDS and obtain independent professional advice before obtaining this product.
Offer eligibility for existing cardholders
NAB has also confirmed to us that any existing customer on a NAB direct earn card can opt to take out a new NAB Rewards card too and if they are approved and meet the minimum spend they will receive the bonus points. If you have questions or concerns about your specific circumstances as an existing NAB cardholder you should contact NAB directly to discuss and check your eligibility.
Apple Pay + Google Pay support with NAB
NAB cards support Apple Pay & Google Pay, meaning you can use their cards on your smartphone for easier payments. Find out more in our guides for each of the compatible services.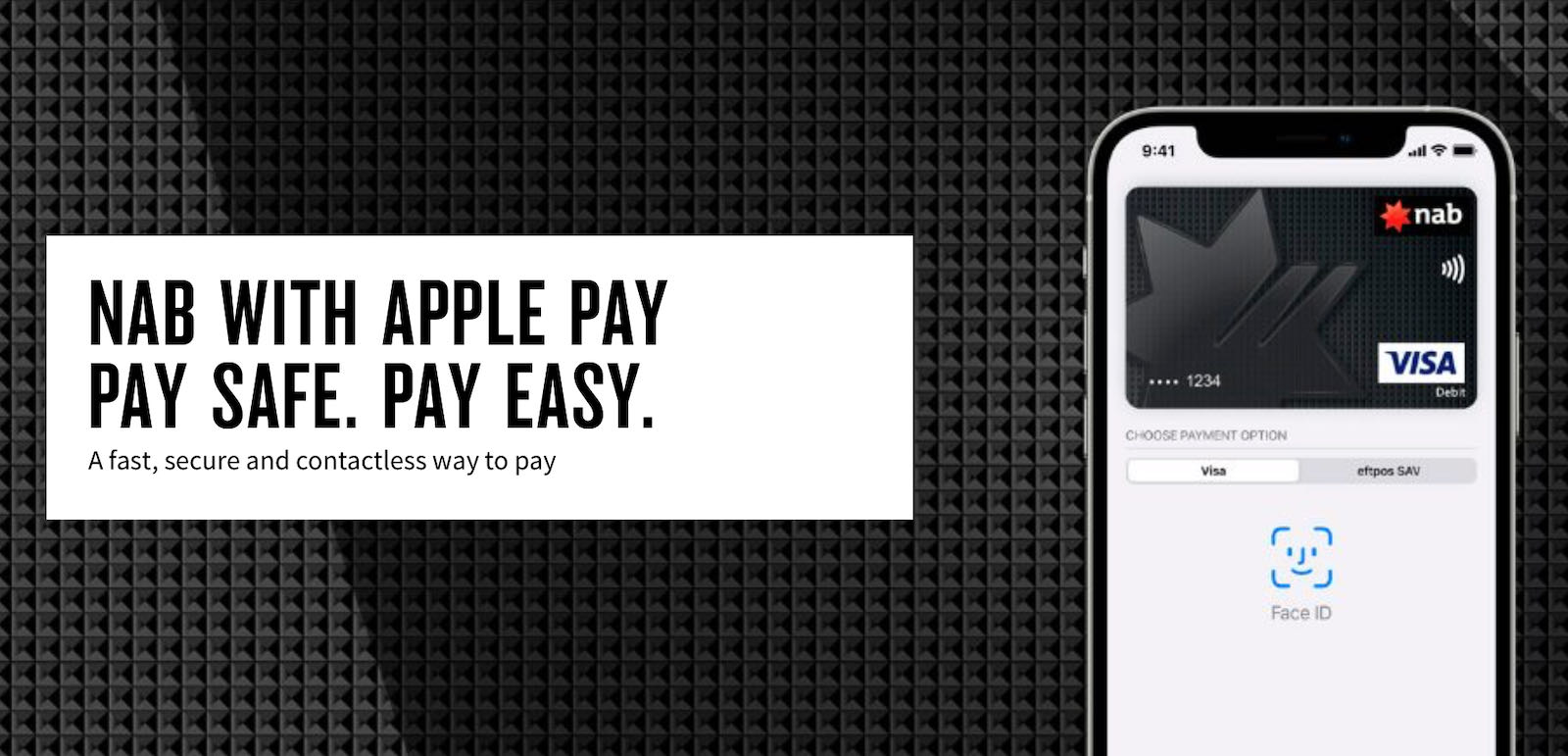 Summing up – NAB Rewards Signature Visa
The key appeal of the NAB Rewards Signature Card is the ability to earn bonus points with the department and hardware stores bonus category. Otherwise, the points earn rates are adequate, but not market-leading.
It is also surprising to see no additional features or card benefits for the NAB Rewards Signature Card outside of earning points, such as complimentary lounge passes, access to a concierge service, the usual range of insurances that come with premium credit cards, and standard Signature Visa benefits which are available across other Signature Visas too.
Overall, while the card offers a competitive earn rate, it lacks a number of benefits that found in competing premium cards.
Up to 140,000 bonus NAB Rewards Points on offer with NAB Rewards Signature Card
was last modified:
February 5th, 2022
by