With just under half of smartphones in Australia running the Android platform, we weigh up the advantages and disadvantages of the various Android digital wallet services on the market in 2018.
If you are an Apple user, we have a separate guide for you.
Google Pay
Google Pay allows Android users to make payments using their smartphones at millions of locations worldwide, including online and in stores. To get started, users will need to download the Google Pay app from the Google Play store.
You can use Google Pay with any Android device running KitKat 4.4 or above and this app has a wide range of banking partners, including most American Express, ANZ (also offers option to withdraw cash from eligible ATMs with your smartphone with ANZ [email protected]), NAB, Westpac, St.George Group and CommBank cards as well as many credit unions and smaller banks—check the list to see if your card is eligible.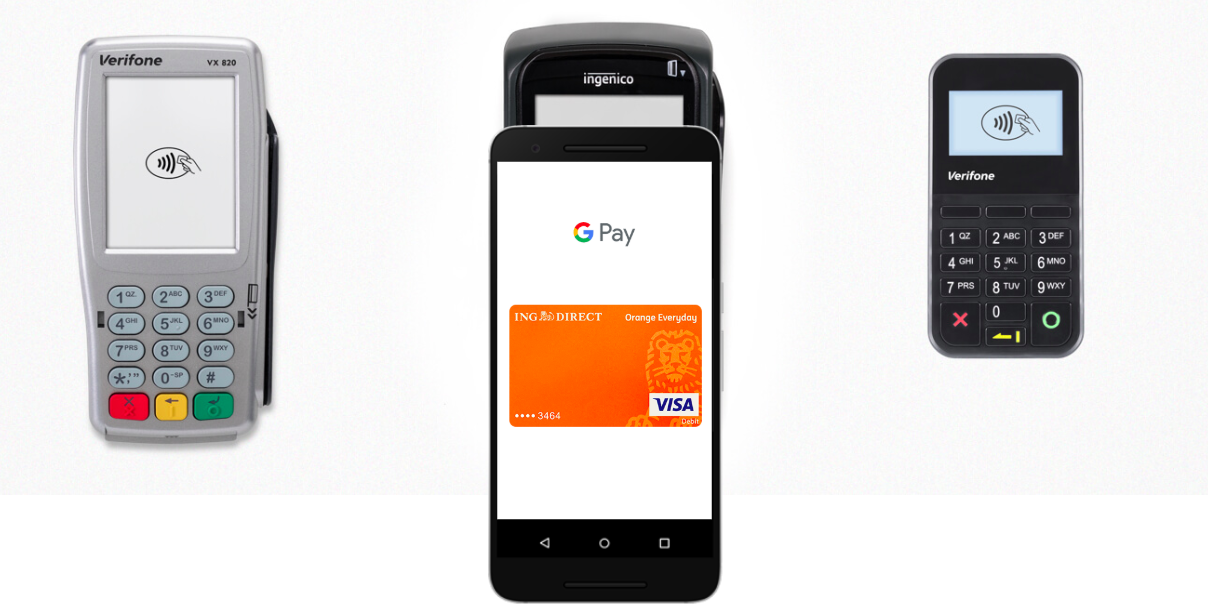 Google Pay also has the advantage of supporting in-app purchases for retailers such as Deliveroo and Airbnb.
To make a payment, you just hold the smartphone over any payment terminal showing the Google Pay or contactless payment logo. You will need to type in your password first, but there is no need to open the Google Pay app. And just like Apple Pay, if you lose your phone, you can track your device and wipe the data using the Android Device Manager.
A strength of Google Pay is that it works with a large number of apps, including many large stores and fast food chains. A full list can be found here.
This short video explains how to pay in stores with Google Pay.
Samsung Pay
If you have a Samsung phone, this is probably your best option.
Supported banks cover the same as Google Pay but also includes Citi—check the full list here.
This method of payment can be used offline, overseas and at nearly any card terminal, regardless of whether it accepts contactless payment or not.
This is because Samsung Pay uses 'Magnetic Secure Transmission' technology acquired from LoopPay, which lets your phone emulate the swiping of a card by sending a magnetic signal to the terminal.
Note that this doesn't work at terminals where you have to insert the card, such as at public transport recharge stations or parking meters.
One security advantage Samsung Pay has over Google Pay is that it allows for iris scanning as a verification method, in addition to fingerprint and PIN code, however, a limitation is that it doesn't support payments within many apps.
Samsung Pay currently rates higher than Google Pay in terms of reviews in the Google Play Store, 4.7 to 4.2 respectively based on 350,000+ reviews.
This short video explains how to pay in stores using Samsung Pay.
You have to have a Samsung phone, with the supported devices including both smartphones and wearables such as the Galaxy Note9, Galaxy Note8, Galaxy S8 and Galaxy S8+, Galaxy S7 edge, Galaxy S7, Galaxy S6 edge+, Galaxy Note5, Galaxy S6 edge, Galaxy S6 active, Galaxy S6, Gear S2 (with NFC only) and Gear S3—current list here.
Samsung Pay should come pre-installed on your Samsung device but if not, the link can be found below.
Bank-specific digital wallets
These are the most restrictive of the bunch, obviously only covering certain cards at one bank, plus convenience is reduced for these applications, as for payments over $100, you still have to enter your PIN.
CommBank Tap & Pay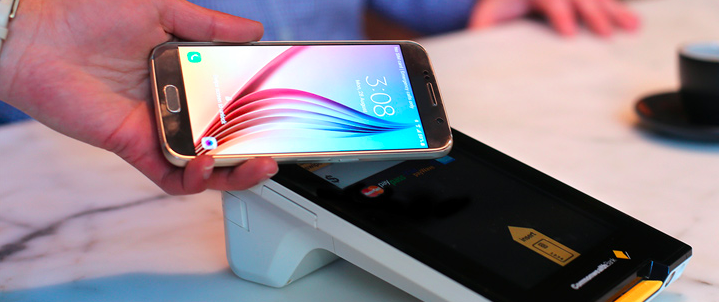 Of all the major four's apps, this one has received the best reviews from its users.
It easily supports any NFC-enabled Android phone, or you can purchase a $2.99 PayTag to attach to a non-NFC-enabled Android or any iPhone.
A handy feature of this app is that you can use it to withdraw money at contactless-enabled Commonwealth Bank ATMs.
This short video explains how to use Tap & Pay through the Commbank app:
while this video explains how to make payments using PayTag.
NAB Pay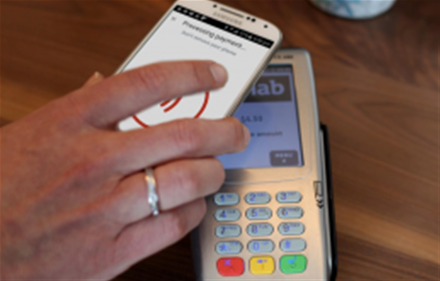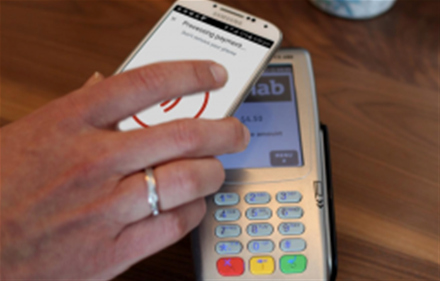 Like CommBank, NAB offers Tap & Pay functionality through either its own app or through a NAB Pay Tag, that can be purchased for $3.99. NAB also advertises Samsung Pay and Google Pay as payment options for its cards.
All personal Visa credit and debit cards are eligible.
Westpac Tap & Pay
Historically, Westpac did have payment functionality through its own app, however, they removed it, preferring to direct its customers to Google Pay and Samsung Pay.
Other options
The four major banks all offer payment options through wearable devices produced by Garmin and Fitbit, which are both aptly named Garmin Pay and Fitbit Pay.
Westpac also offers PayWear, which is a chip (PayWear card) that is linked to a nominated Westpac everyday bank account and can be inserted into a silicon Keeper or a Band.
Summing up
Android users have a range of options when making payments with their mobile devices. Both Google Pay and Samsung Pay allow for an easy and secure means of payment without the need for physical cards. Samsung Pay appears to be the most popular payment method when compared to Google Pay, however, it is limited in the number of apps that it works with, and also requires a person to specifically have a Samsung device.
However, both Google Pay and Samsung Pay, are preferred over bank-specific apps, given the greater range of cards that can be linked and that PINs are not required to be entered when paying.
Innovation in payment via wearables is exciting and allows for payments to be made easily while on the move.
A word of warning: whilst there is a high convenience factor in using your phone to pay for a lot of purchases, maybe think twice when going through a drive-thru and reaching your phone out to a terminal or cashier—it may be preferable to use an actual card in that case to avoid any unexpected drops.
Supplementary images courtesy respective suppliers.
A comparison of digital wallet options for Android users
was last modified:
August 17th, 2020
by