Back in May 2017, Etihad Airways joined the likes of American Airlines, Alaska, United, Avianca and Starwood in selling miles for their frequent flyer program, Etihad Guest.
In its first promotional offer, you can earn a 20% bonus on purchases over 5,000 Etihad Guest miles until 6 December.
In this guide, we outline what you can use Etihad Guest miles for, how to make a purchase, and why you should only ever buy 75% of the Etihad Guest miles you need for an Etihad flight redemption.
Buy Etihad Guest miles with a 20% bonus: useful for longer domestic Virgin Australia Business Class flights
was last modified:
June 2nd, 2018
by
Current offer
Bonus: 20% on purchases of 5,000+ miles (non-tiered)
Valid until: 6 December
Best value redemption: domestic and short-haul international Virgin Australia Business Class flights priced at 13,800 miles
Book awards online: for Etihad flights
Book awards over the phone: for other partners, including Virgin Australia (phone number here)
Link: buy Etihad Guest miles
Compared to the regular purchase price of 2 US cents per mile, this promotion offers a price of ~1.67 US cents per mile.
Note: Etihad Guest Miles expire after 24 to 36 months from the time the miles are earned depending on your membership status.
Offer History
| Date | Bonus offer | USD/point (cents) | Notes |
| --- | --- | --- | --- |
| November 2017 (current offer) | 20% | 1.67 | |
| Average | 20% | 1.67 | |
What can I use Etihad Guest miles for?
Virgin Australia flights
Redeeming your Etihad Guest Miles for travel on Virgin Australia is often a low-fuel-surcharge option for domestic flights within Australia, but note that the booking process isn't straightforward, requiring a phone call.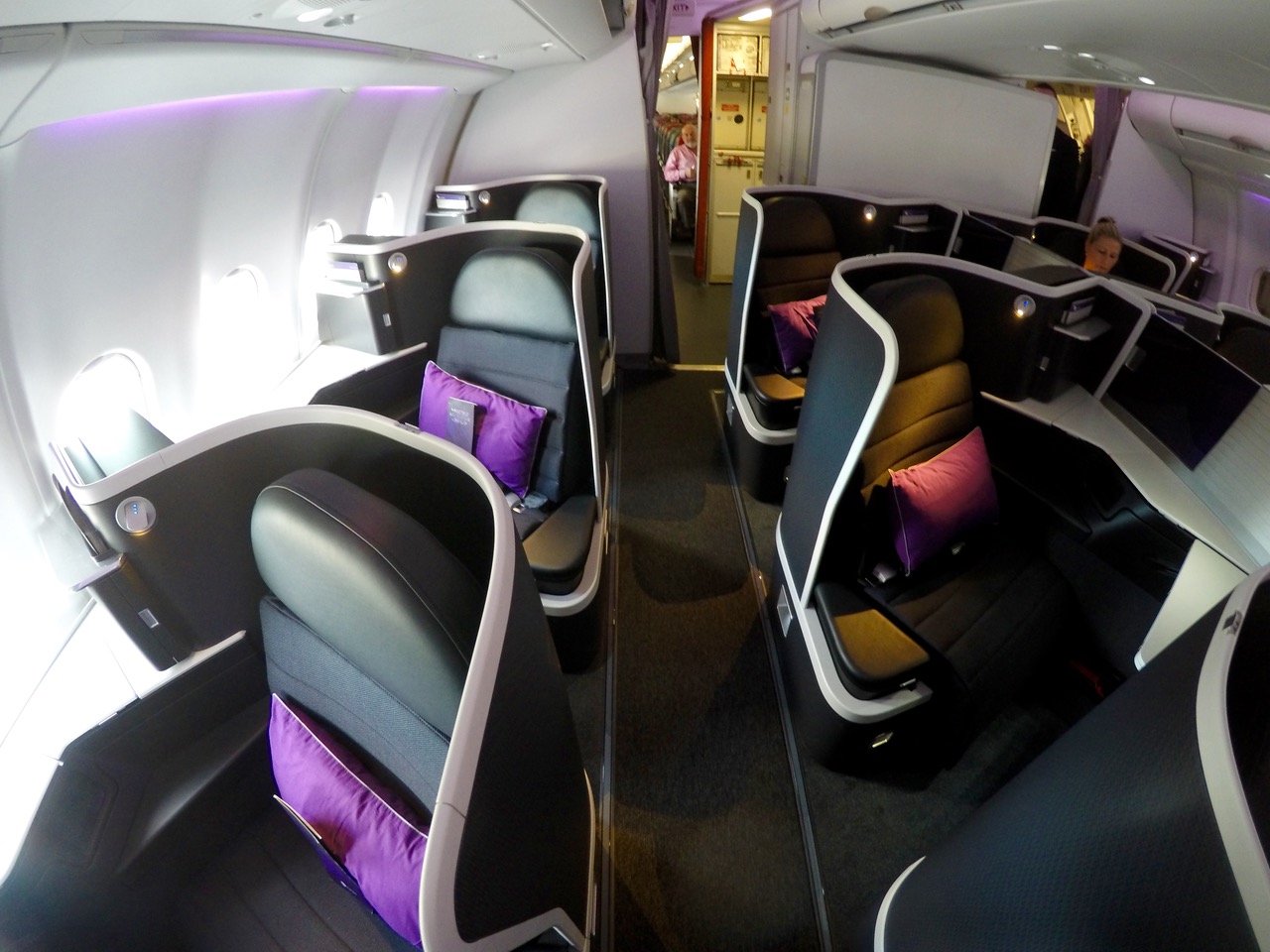 You'll see in the table below that it generally makes more sense to buy Economy tickets on Virgin Australia with cash and Business and Premium Economy Class tickets with miles.
The sweet spot in this table is Virgin Australia Business Class redemptions priced at 13,800 Etihad Guest miles and you can access the full list of those routes here.
| Route | Cabin | Airline | Etihad Guest miles required | Cost buying miles (USD)* | Average cash fare (USD) |
| --- | --- | --- | --- | --- | --- |
| Canberra - Sydney/Melbourne | Economy | Virgin Australia | 6900 | $115.23 | $75 |
| Perth - Adelaide/Melbourne | Economy | Virgin Australia | 10900 | $182.03 | $130 |
| Cairns - Sydney | Business | Virgin Australia | 13800 | $230.46 | $630 |
| Sydney - Queenstown | Business | Virgin Australia | 13800 | $230.46 | $660 |
| Hobart - Brisbane | Business | Virgin Australia | 13800 | $230.46 | $600 |
| Brisbane - Port Vila | Business | Virgin Australia | 21800 | $364.06 | $510 |
| Melbourne - Nadi | Business | Virgin Australia | 33800 | $564.46 | $580 |
| Sydney/Melbourne/Brisbane - Los Angeles | Premium Economy | Virgin Australia | 90000 | $1503 | $2200 |
| | Business | Virgin Australia | 120000 | $2004 | $6500 |
| Melbourne - Paris | Business | Etihad | 162501 | $2713.7667 | $4500 |
| Perth - New York | Business | Etihad | 190001 | $3173.0167 | $4500 |
| Sydney - London | First Apartment | Etihad | 223999 | $3740.7833 | $7500 |
*All redemption prices are in USD, one-way, and do not include booking fees, taxes and other charges
However, if you've got access to both points currencies, it's worth comparing Etihad Guest miles vs Velocity Points for your next Virgin Australia flight redemption.
For some inspiration for your next trip, read Point Hacks contributor Jason's story of how he used Etihad Guest miles transferred from flybuys to travel across the country in Business Class for the cost of an Economy flight.
Etihad flights
Etihad Guest miles can, of course, be used on Etihad flights and, again, it's the premium cabins that you'll get the most value out of.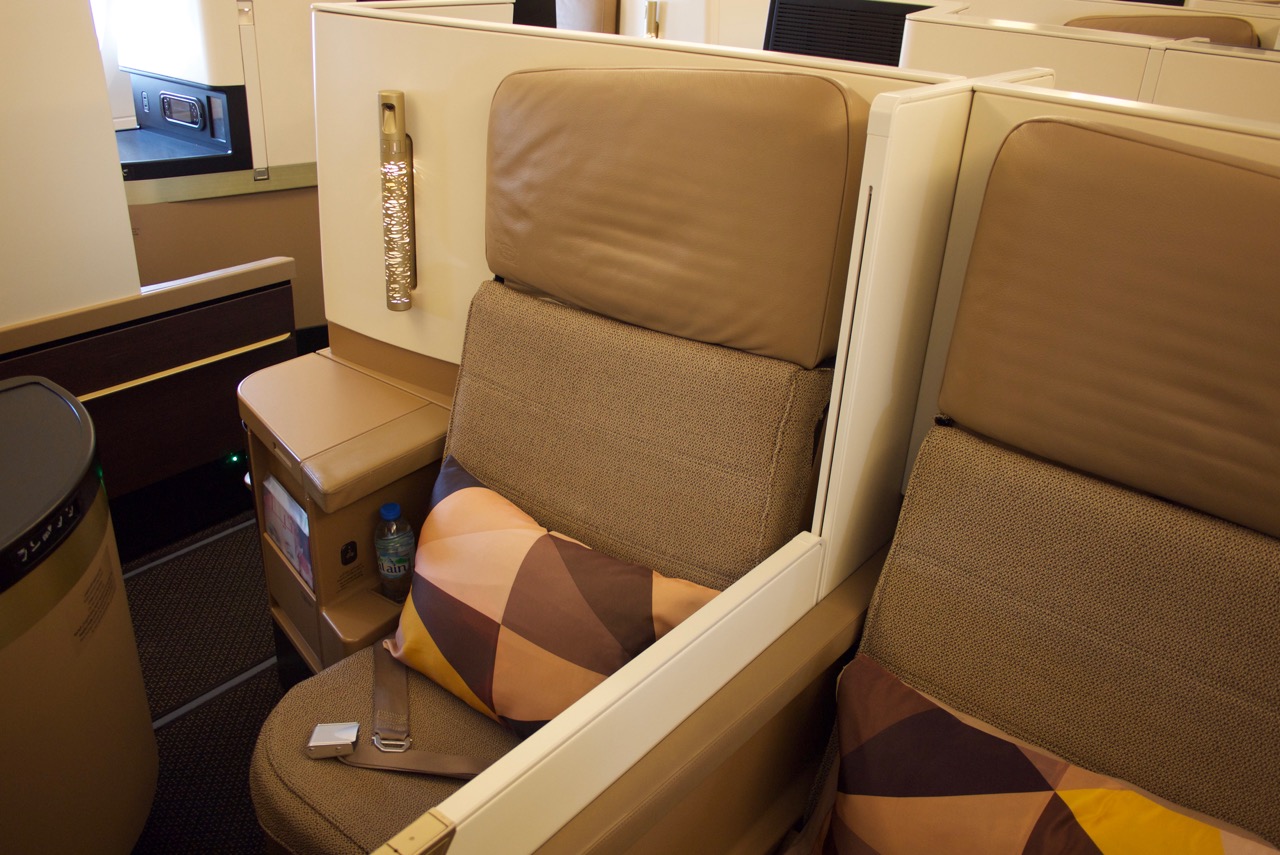 Etihad A380 Business Class overview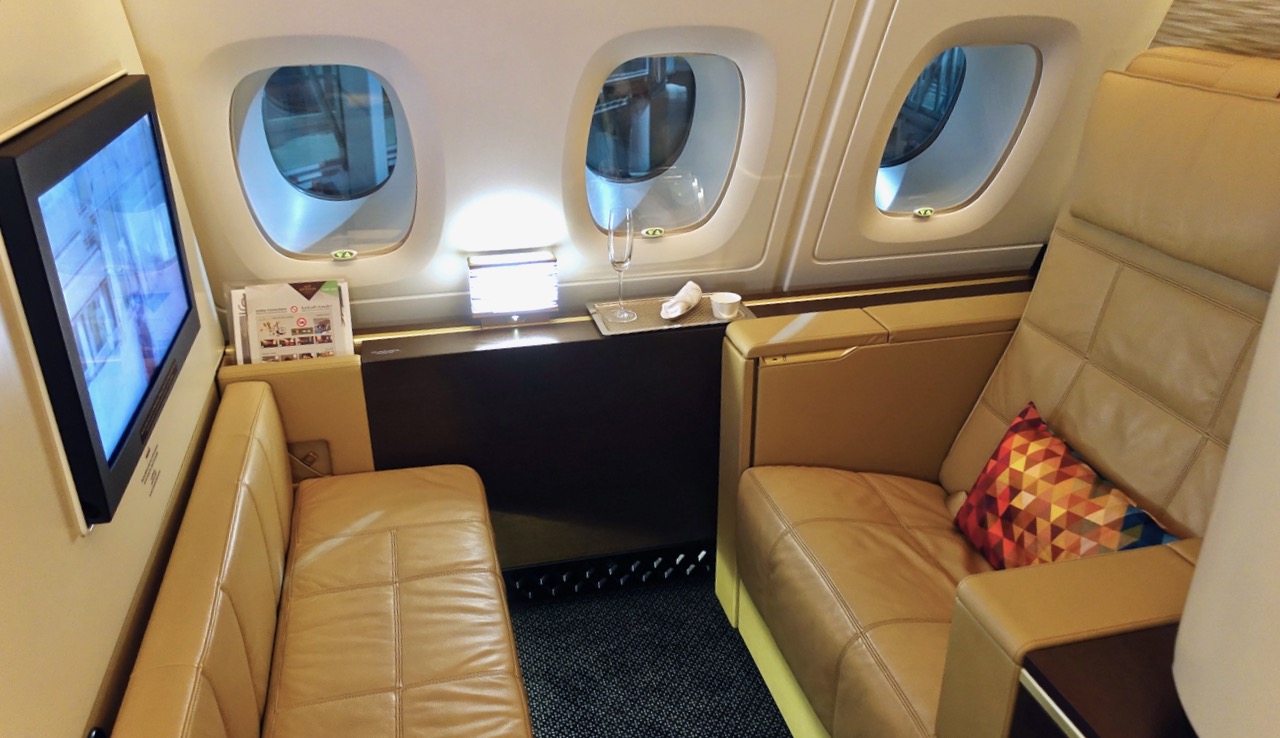 Etihad A380 First Apartment overview
Other airline partners
Etihad Guest miles can also be redeemed for travel on 27 airline partners, including airberlin, American Airlines, Brussels Airlines and Hainan Airlines.
Important notes
You can buy a maximum of 60,000 miles per transaction and 100,000 in a calendar year
Points post within 24 hours
The regular cost is 2 US cents per mile
Points purchases are managed by points.com, meaning this won't qualify as a travel purchase for credit cards with bonus points categories
How to buy Etihad Guest more cheaply if you already have some in your account
A method to make your Etihad points stretch further—at least when booking online—is to use the option to pay in part miles and part cash, meaning you can 'buy' miles for as low as 0.9 USD cents each, which is much better value than buying them outright at up to 2 US cents a pop.
But that's only if you already have at least 75% of the required miles for the redemption and it's only for Etihad-operated flights.
How else can I get Etihad Guest miles?
Earning Etihad Guest miles is pretty straightforward, with program partnerships with flybuys, American Express Membership Rewards and Citi Rewards (for Citi Prestige Visa cardholders only).
Here is a list of our highest-earning Etihad Guest cards.
Summing up
My take is that it isn't worth buying Etihad Guest miles speculatively.
However, if you are looking using cash for a Business Class seat on a domestic or Trans-Tasman Virgin Australia or a long-haul Etihad flight, it is probable that you can save money by exploring this route.
This buy miles option can also be useful when needing to top up for a specific redemption but if you already have 75% of the required miles, then make sure to use the part-miles, part-cash trick to buy the miles more cheaply.
As predicted, we have seen Etihad Guest launch promotions with bonus points or discounts for buying miles, which seems to be the direction a lot of frequent flyer programs are going in.
Buy Etihad Guest miles with a 20% bonus: useful for longer domestic Virgin Australia Business Class flights
was last modified:
June 2nd, 2018
by
Buy Etihad Guest miles with a 20% bonus: useful for longer domestic Virgin Australia Business Class flights
was last modified:
June 2nd, 2018
by