In Australia, boarding a flight is quite straightforward. On the domestic front, you're either 'priority' or 'not priority' when queueing at the gate. Everybody who qualifies as 'priority' boards together. But overseas, some airlines prefer to board flights by group number.
This is quite common in the United States. It's a process that allows more people to board with priority, but without devaluing the benefit for those who'd traditionally qualify. In fact, the group system also allows frequent flyers of the highest tier to get on first – before other elite travellers who still qualify before general Economy.
In the past, I'd seen the group system as unnecessary here in Australia. After all, the priority lines weren't overly long anyway – and why reinvent the wheel? But in the past couple of years, things have changed.
It seems more travellers have status now than ever before. That's thanks to a combination of status extensions, status matching and fast-track offers. Almost anybody who now travels with any sort of regularity can reach at least Gold with relative ease.
And therein lies the problem. When practically half the plane is 'priority' on many peak-time flights, the so-called fast-track queue becomes the same length as the regular lane. Even if you're a Platinum member flying Business, you'd join the queue at the very back – behind all the Gold members flying Economy, for instance.
But what if Australian airlines began boarding flights by group number instead? The experience could be better for everybody – here's what I mean.
How boarding groups work in the USA
Let's first take a look at how travellers currently board flights by group number in the United States.
American Airlines – Qantas' Stateside partner – has 11 boarding brackets. Yes, that's probably more complicated than it needs to be, but it is what it is. Velocity's new partner United has a total of six boarding categories.
As boarding begins, only travellers in the first group are welcomed to board. Then boarding opens to the next group, and so on. Passengers who arrive after their boarding group has been called can, of course, still come forward.
AA divides each of its many frequent flyer tiers into a separate group. Fare type can also play a part – not just premium cabin versus Economy. Travellers can also purchase priority boarding, or may receive a more favourable group number by holding an eligible AA co-brand credit card.
United instead gathers many of its frequent flyers together within the same group. The highest-tiered members board first, followed by premium cabin passengers and most other eligible frequent flyers. Silver members also get priority boarding, a perk that can also be bought. Then, within what would be our general Economy queue, it's down to fare type.
Ad – Scroll down to continue reading.Minimum spend, terms & conditions apply.
How might boarding groups work in Australia?
Given the roadmap of how group-based boarding works in the United States, it wouldn't be too complicated for Australian airlines to follow suit.
After helping those who need special assistance, boarding could easily begin with 'above-Platinum' frequent flyers and those travelling Business.
Next up, Platinum cardholders, and then Gold. Now on average, 30% of all Qantas passengers have access to the airline's lounges. While some would be paying Qantas Club members, that's still a good chunk of the plane qualifying for priority.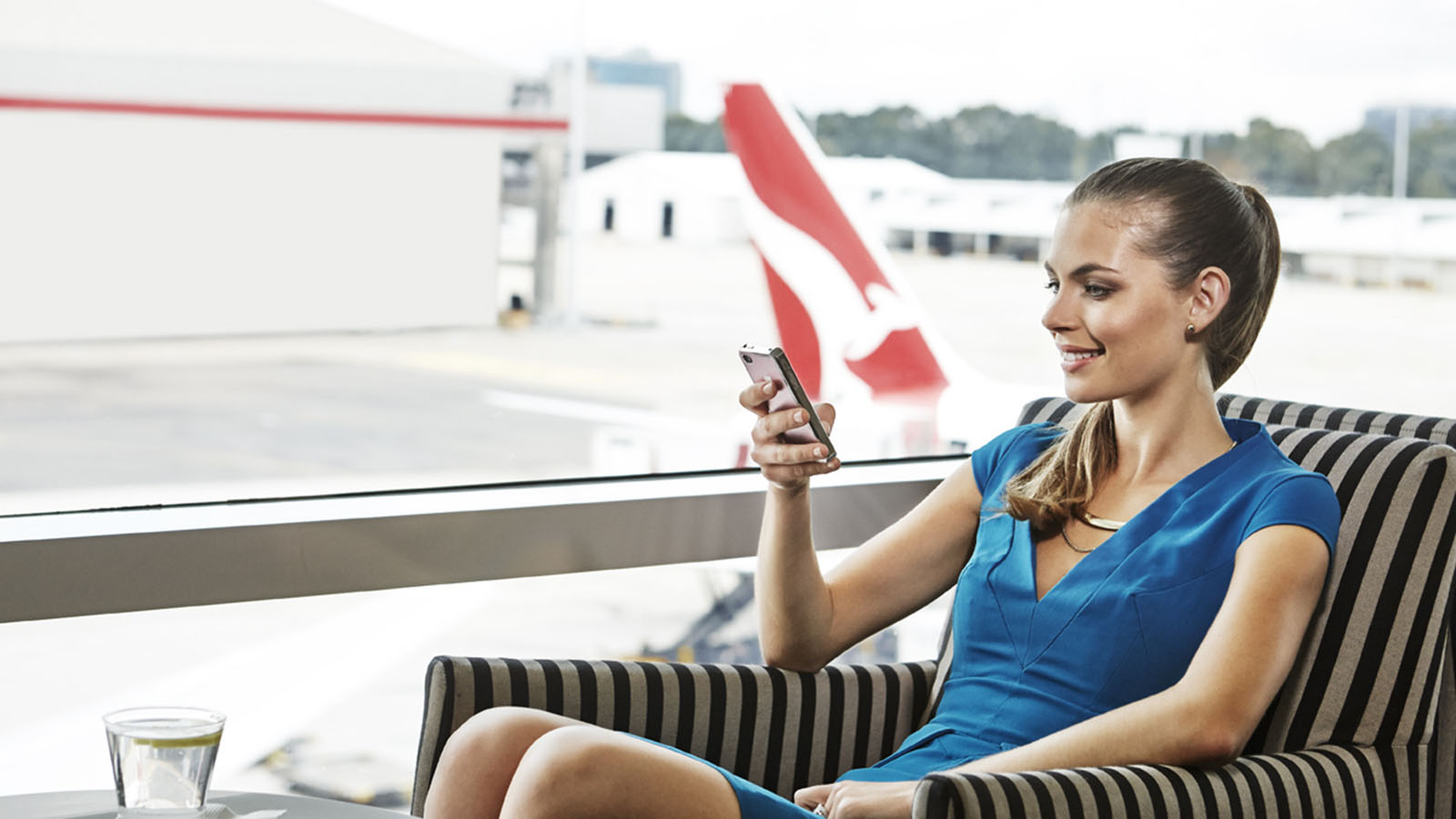 After that, anybody else deserving of the fast lane could come forward, such as Virgin Australia Economy X guests. And hey, airlines could generate more revenue by selling priority boarding as its own perk. Or, before calling the regular Economy line forward, reward those who hold a particular credit card by boarding early.
Group numbers could even make Economy boarding simpler. Rather than making announcements for specific rows to come forward, group numbers could also be assigned to various sections of the cabin.
While this is purely hypothetical, here's what boarding by group number could look like on both Qantas and Virgin Australia domestic flights.
Sequence
Qantas
Virgin Australia
First
Passengers requiring special assistance
Unaccompanied minors
Parents with young children
Passengers requiring special assistance
Unaccompanied minors
Parents with young children
Second
Qantas Chairman's Lounge
Qantas Platinum One
Emirates iO
Business
Virgin Australia Beyond
Business
Third
Qantas Platinum
Other oneworld Emerald
Skywards Platinum
Velocity Platinum
Other partner tiers equivalent to Platinum
Fourth
Qantas Gold
Other oneworld Sapphire
Skywards Gold
Velocity Gold
Other partner tiers equivalent to Gold
Fifth
Eligible high-tier co-brand credit card holders
Economy X passengers
Eligible high-tier co-brand credit card holders
Sixth
Rear Economy cabin
Rear Economy cabin
Seventh
Forward Economy cabin
Forward Economy cabin
Boarding by group number could even be a way to recognise Silver frequent flyers.
Benefits of boarding flights by group number
So, why board by group number? Depending on your status, there are many potential perks.
Up front, those flying in domestic Business – in which there are only 8-12 seats – wouldn't need to queue behind a third of the plane. After all, many book Business to maximise their productivity when travelling. By boarding first, when there's work to be done, that idle time at the gate is the perfect moment to start.
By also calling those 'above-Platinum' members forward before most other road warriors, there's greater recognition of those who bring more business to the airline than most. Continuing with Platinum provides an extra touch of recognition for those who simply fly more than most. And of course, Gold still gets on before standard Economy.
As mentioned, the group system could also pave the way for Silver-tier members to join the priority queue. This wouldn't be practical under the current arrangements, as the lines are already long. But by being assigned a lower group number, Silver members wouldn't delay the current collection of priority passengers from getting on board.
Over at Virgin Australia, a group system would also provide greater clarity of boarding procedures for Economy X guests. While priority boarding is an advertised benefit of these seats, announcements at the airport often seemingly forget to mention this entitlement.
And then there's the revenue opportunity. Those flying Economy without status may be willing to pay a little more to board earlier – which could help avoid boarding only to find the nearby lockers all filled up.
Not being the last to board could also be a great benefit of selected, high-end, co-branded credit cards. Not the kind everybody has, because then we're back where we started. But cards like Qantas Premier Titanium could become even more appealing with priority boarding available too.
Summing up
I'll be honest. For many years, I'd looked at the US boarding group system and thought, wow, that's over-engineered. Compared to our 'priority' or 'not priority' approach in Australia, it seemed a bit unnecessary.
But the more I've been travelling in Australia, the more I think it'd make the travel process smoother for everybody.
Now that travellers are back in full force, priority boarding queues are longer than I ever remember them being before. And that's no exaggeration. I make that comment as somebody who's travelled through the airports just of Sydney, Melbourne and Brisbane over 750 times, and counting – not to mention travels elsewhere.
Sure, priority boarding isn't always strictly enforced – and that's a different conversation. But more often than not, I've been seeing both Qantas and Virgin Australia staff checking the lines and redirecting travellers who don't qualify. And even then, the queue is still very lengthy.
Particularly for those who regularly take peak time, capital city flights, boarding by group number could really ease the squeeze at the gate. Half the plane wouldn't be jostling to join the queue at the same time – getting on would be more leisurely.
But of course, on flights that don't have anywhere near as many 'priority' passengers, the current approach still gets the job done.
Feature image courtesy of Virgin Australia.
---
Stay up to date with the latest news, reviews and guides by subscribing to Point Hacks' email newsletter.
Should Australian airlines board flights by group number?
was last modified:
August 24th, 2023
by