If you want a card that works hard for you, look no further than the American Express Platinum Business Card. We love the top-tier offerings included in this Card. These include a high earning rate for points, no fee for up to 99 Employee Cards, and the many included perks for work and leisure.
Complimentary lounge access around the globe and VIP Gold-grade perks at many hotel chains are just some of the exciting benefits that you can take advantage of. Also, don't forget all the Business and First Class trips you could take with the Membership Rewards Points that your business could earn.
Here's how the American Express Platinum Business Card could work for you.
---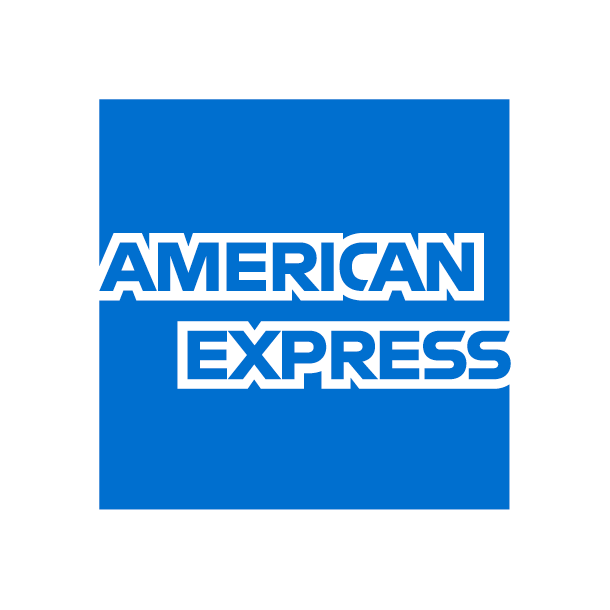 This guide is brought to you with support from American Express, a Point Hacks commercial partner. Please note that American Express provided the factual information required for this article. All opinions expressed are solely those of Point Hacks.
---
1. All those sweet Membership Rewards Points
Benefits: Turning business expenses into Membership Rewards Points can potentially unlock thousands of dollars worth of premium travel
Enterprises come in all shapes and sizes, but the American Express Platinum Business Card works equally well with businesses big and small. The card earns up to 2.25 Membership Rewards Points per dollar spent and 1 Membership Reward Point on government-related spending with just about any merchant. Let's say you run a business with ten other employees, which spends roughly $50,000 a month.
Over the course of a year, you could expect to pocket 1.35 million Membership Rewards Points, which goes a long way in the world of Business and First Class reward flights. It's worth up to 675,000 frequent flyer points or miles in any of 12 airline programs that partner with Amex. With the Platinum Business Card, this also includes Qantas.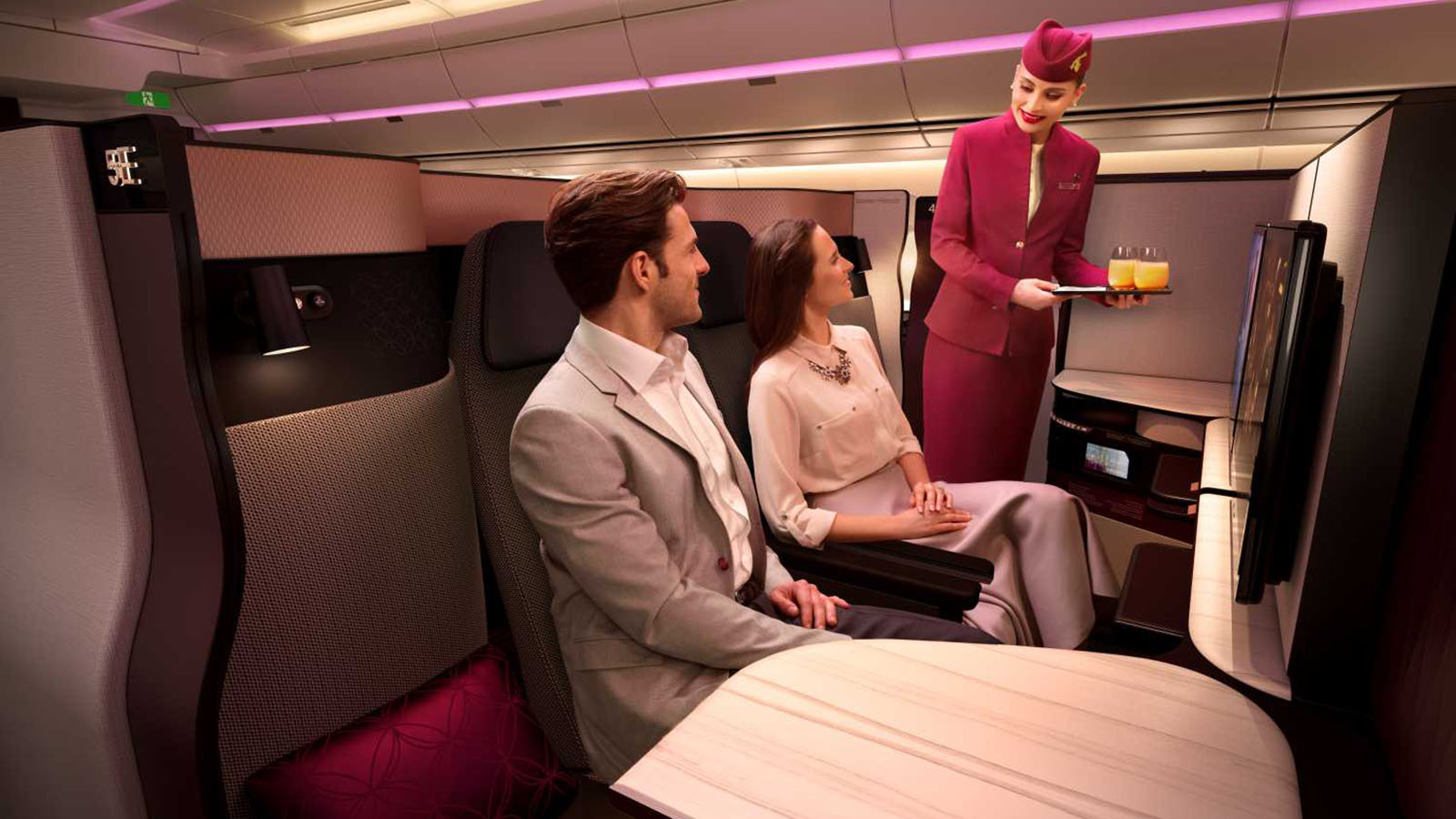 For example, you could fly between Australia and Europe for 90,000 Asia Miles (+ taxes) with Qatar Airways Business Class. With a $50,000/month regular spend, your business could earn enough for up to seven one-way trips in a year!
Here's a handy guide to how many points a business could earn based on an average monthly spend.
| | | |
| --- | --- | --- |
| Average monthly spend | MR points earned in a year | Equivalent frequent flyer points/miles |
| $5,000 | 135,000 | 67,500 |
| $10,000 | 270,000 | 135,000 |
| $25,000 | 675,000 | 337,500 |
| $50,000 | 1,350,000 | 675,000 |
| $75,000 | 2,025,000 | 1,012,500 |
| $125,000 | 3,375,000 | 1,687,500 |
Potential Membership Rewards (MR) and equivalent frequent flyer points earning based on monthly spending, an earn rate of 2.25 MR Points per dollar spent and that 2 MR Points equals 1 frequent flyer point when transferred to a partner airline program (excluding Air New Zealand Airpoints).
And don't forget, if you haven't held an Amex card in the preceding 18 months, you could enjoy a massive sign-up bonus that will send your Membership Rewards balance soaring.
2. Stay in style with VIP hotel perks
Benefits: Hotel VIP perks worth ~$50/stay + Accor Plus membership worth $399+
Enjoy Gold status with Radisson Rewards, Hilton Honors and Marriott Bonvoy. No matter why you're travelling, you'll indulge in elevated service as an American Express Business Platinum Card Member. For example, at Hilton hotels worldwide, Gold perks include complimentary daily continental breakfast and a free room upgrade. Score!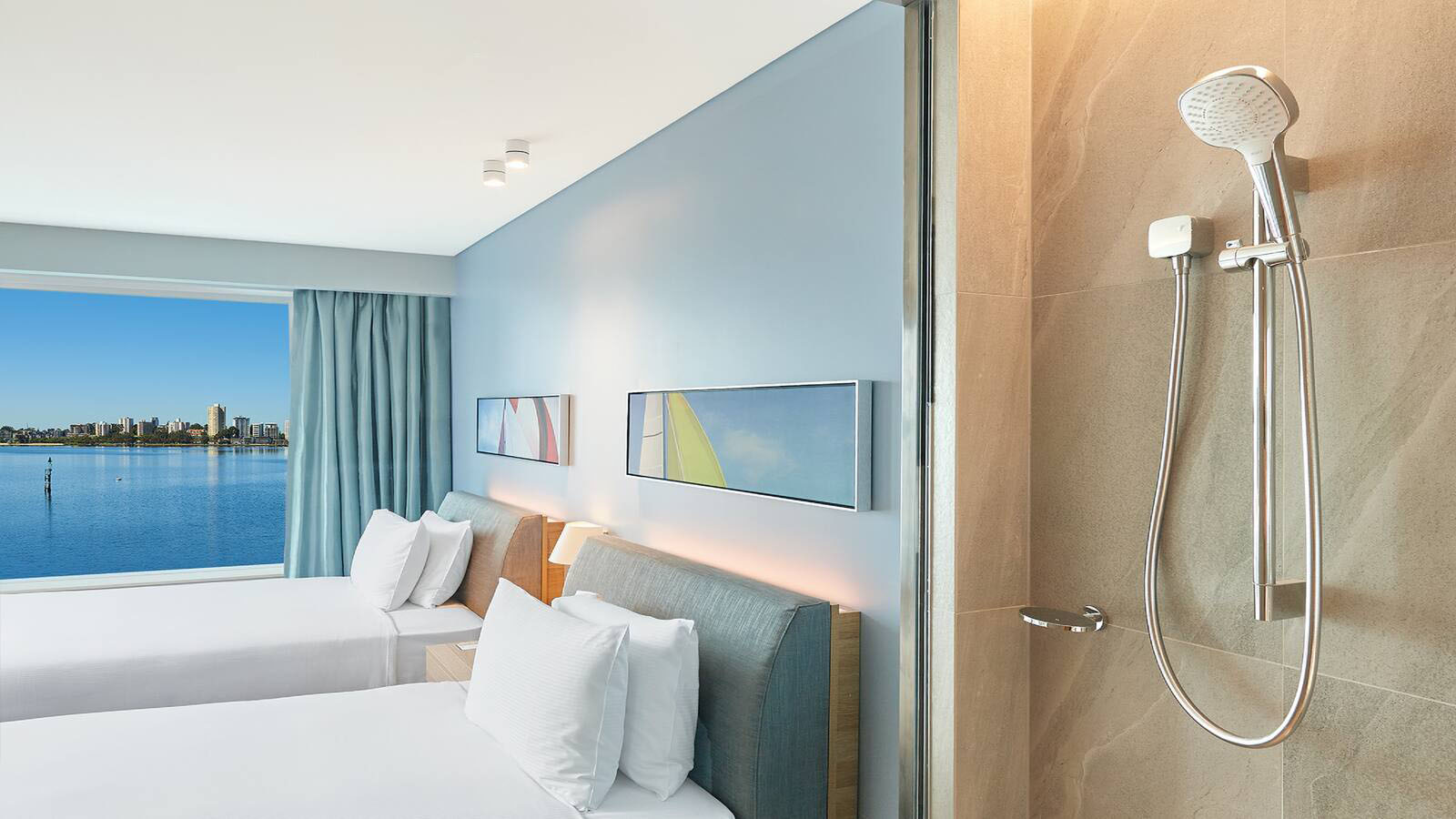 It's hard to put a value on VIP perks, but let's conservatively peg it at $50 a stay for a room upgrade and included breakfast. If you travel and stay for 20 nights a year, that's easily another $1,000 worth of value.
The included Accor Plus membership is worth $399 a year. It includes a free night's stay at participating Accor properties within the Asia Pacific, up to 50% off hotel dining and more. We recently used this benefit at the Sofitel Resort and Spa in Fiji, saving a tidy sum on seafood dining.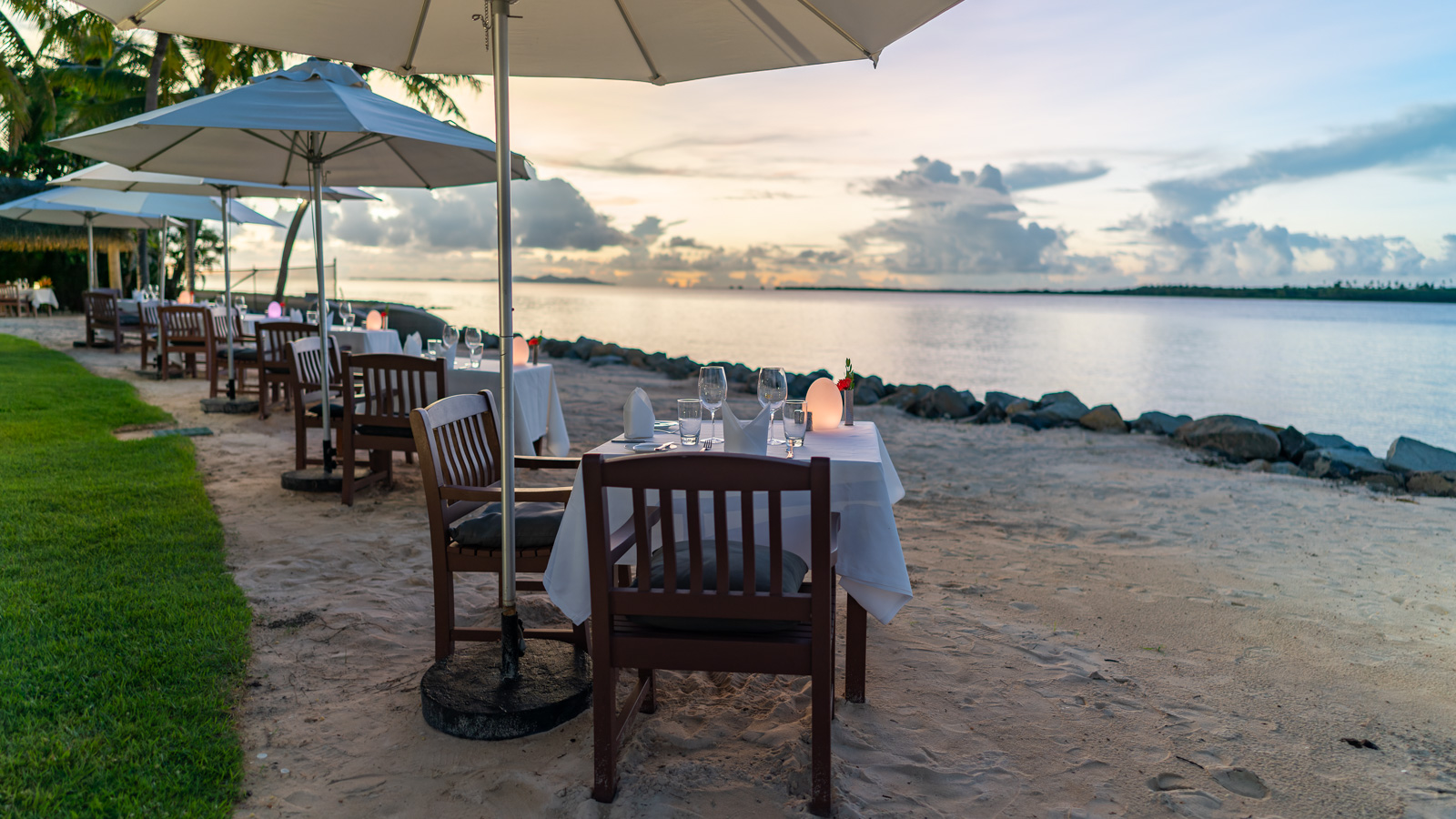 Don't forget you have access to Fine Hotels + Resorts which boasts a complimentary suite of benefits often valued at more than $700 per stay! Just book two nights or more to enjoy:
US$100 credit or amenity (such as dining or spa treatments)
Early 12pm check-in
Room upgrade on arrival, where available
Daily breakfast for two included
Guaranteed 4 pm late check-out
Complimentary WiFi
Ad – Scroll down to continue reading.Minimum spend, terms & conditions apply.
3. Travel with ease with global lounge access
Benefits: American Express Global Lounge Collection + 2x Priority Pass memberships worth $1,300+
Whether you're travelling for a work conference or a long-awaited international holiday, you can cool your heels in over 1,400 airport lounges worldwide, with a guest in tow. Keep your business moving on the go with access to free WiFi, working areas and food and beverages while you or your employees are travelling.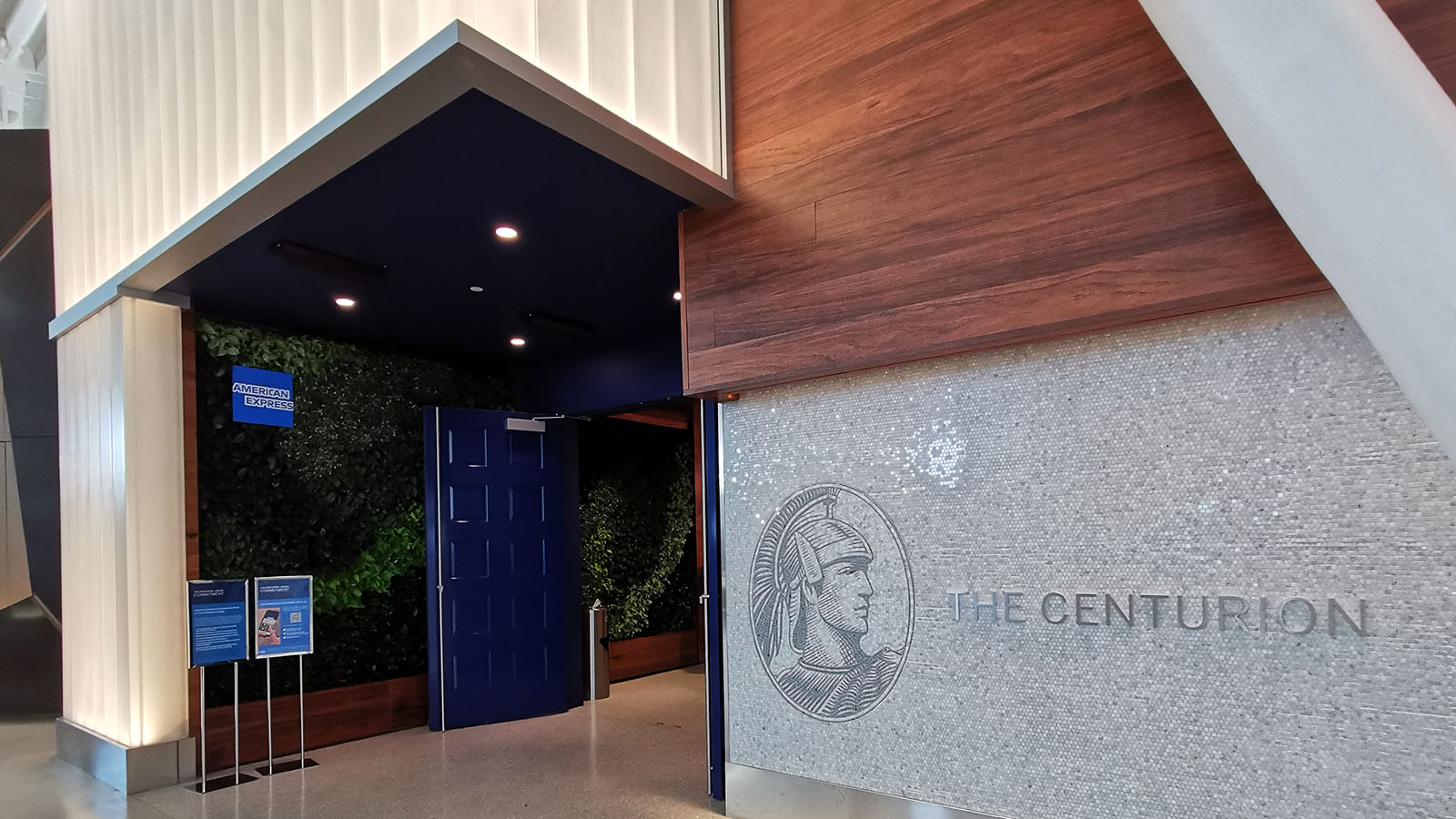 Once again, it's difficult to put a dollar amount on a visit to the Amex lounge. But if we value it at $50 per person and you access the lounge a few times a month, sometimes with a guest, you can see how the value quickly stacks up.
Unlimited Priority Pass membership costs US$429 (AU$650) per person at retail prices, but that doesn't include guests. You get two Priority Pass memberships included with the American Express Platinum Business Card – one for you and one for one Employee Card Member of your choice. This is in addition to receiving complimentary lounge access to Virgin Australia lounges whenever the Card Member travels with Virgin Australia.
And best of all, each of you can also travel with a free guest at all times, which is better than the default membership!
4. Stay protected with premium travel insurance
Benefits: Coverage worth more than $400 per person
In an increasingly uncertain travel environment, it is crucial to ensure that your employees are covered for any travel-related challenge that comes their way. The American Express Platinum Business Card comes with complimentary comprehensive travel insurance.
Most importantly, you, your spouse and your Employee Card Members are all covered, subject to the terms and conditions in the PDS. Just make sure to use your American Express Business Platinum Card to pay for eligible items for those items to be covered under this cover.
The cover includes some COVID-19-related incidents, with up to $30,000 on trip cancellation and amendment. There's also up to $25,000 for Business Trip Completion Cover. On international journeys, Medical Emergency Expenses Cover is unlimited in some cases.
Flight delayed or cancelled by more than 4 hours? Checked-in bags delayed by more than 6 hours after arrival? That's a $700 benefit with no excess to cover food, clothing, accommodation and more. You can see just how valuable the included insurance that comes with the American Express Platinum Business Card can be.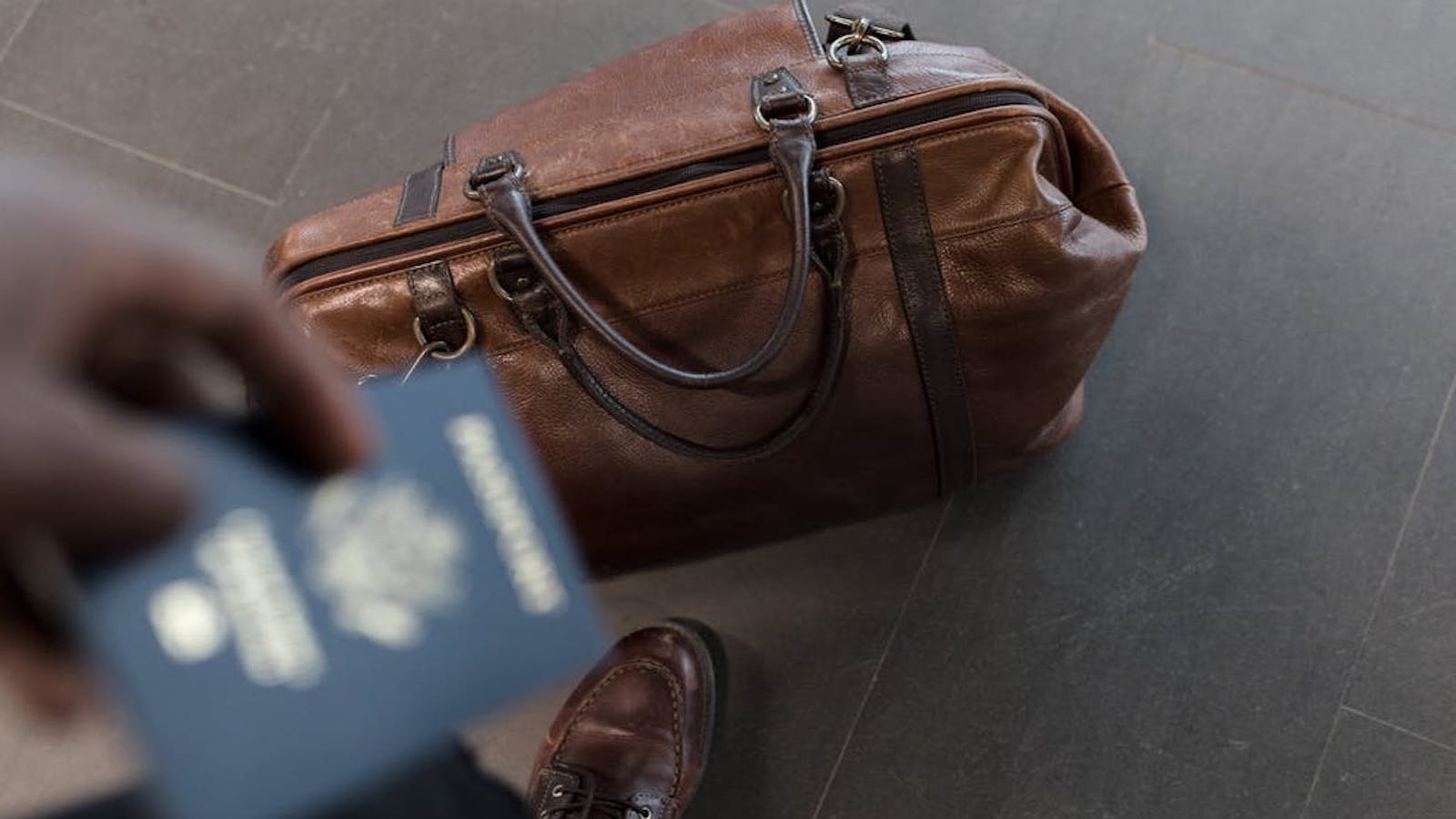 5. Make use of business-friendly benefits at home
Benefits: Offers worth more than $500 a year
The American Express Platinum Business Card itself has no pre-set spending limit, and you have up to 55 days to pay for purchases. This smart feature gives your business some financial breathing room, so you have more time to generate revenue before the balance needs to be paid off.
The Card is also packed full of deals and features. Keep the office tech up-to-date by purchasing Dell products and receiving $125 worth of credits twice a year ($250 total) thanks to Amex Offers.
Stay on top of world news with premium access to The Australian Premium Subscription, which includes The Wall Street Journal. There's also a curated weekly eNewsletter with a selection of top reads from other media partners such as The Economist and Harvard Business Review.
* Featured image courtesy of unsplash.
Five reasons to get the American Express Platinum Business Card
was last modified:
October 15th, 2023
by