Ever started planning your travels, perhaps for the school holidays or even to Taylor Swift's concerts in Sydney and Melbourne, and found that no reward seats are available with Velocity Points? Luckily, Velocity Frequent Flyer has a solution for that. The catch? You need to be a Gold or Platinum frequent flyer first. You also need flexibility on your travel dates and also request at least half a year in advance.
But if you're a planner, then up to four Economy reward seats could be yours with Velocity Points. It's the key to taking you and your family or friends on an adventure during a peak travel period. Here's how it works… Ready For It?
Ad – Scroll down to continue reading.Minimum spend, terms & conditions apply.
Velocity's 'Guaranteed Economy Reward Seat' benefit
Velocity's little-known 'Guaranteed Economy Reward Seat' benefit is the key to unlocking reward seats during busy periods. Offered to Velocity Gold and Platinum members, all you need to do is call the Velocity Membership Contact Centre (13 18 75 in Australia) with the dates you want to travel.
Platinum members can request up to four Economy seats on return Virgin Australia domestic and international flights. You must allow a three-day travel window for domestic flights and a seven-day travel window for international flights. Velocity makes the final decision on which days to release seats.
Gold members can request up to four Economy seats on any return Virgin Australia domestic flight. You must allow a three-day window around your travel dates. Once again, Velocity makes the final call on which flight to offer.
As long as you meet the requirements, you are guaranteed to get Economy reward seats within the dates specified.
Anecdotal reports from our readers suggest that Velocity can usually make a decision and ticket the flights on the same phone call.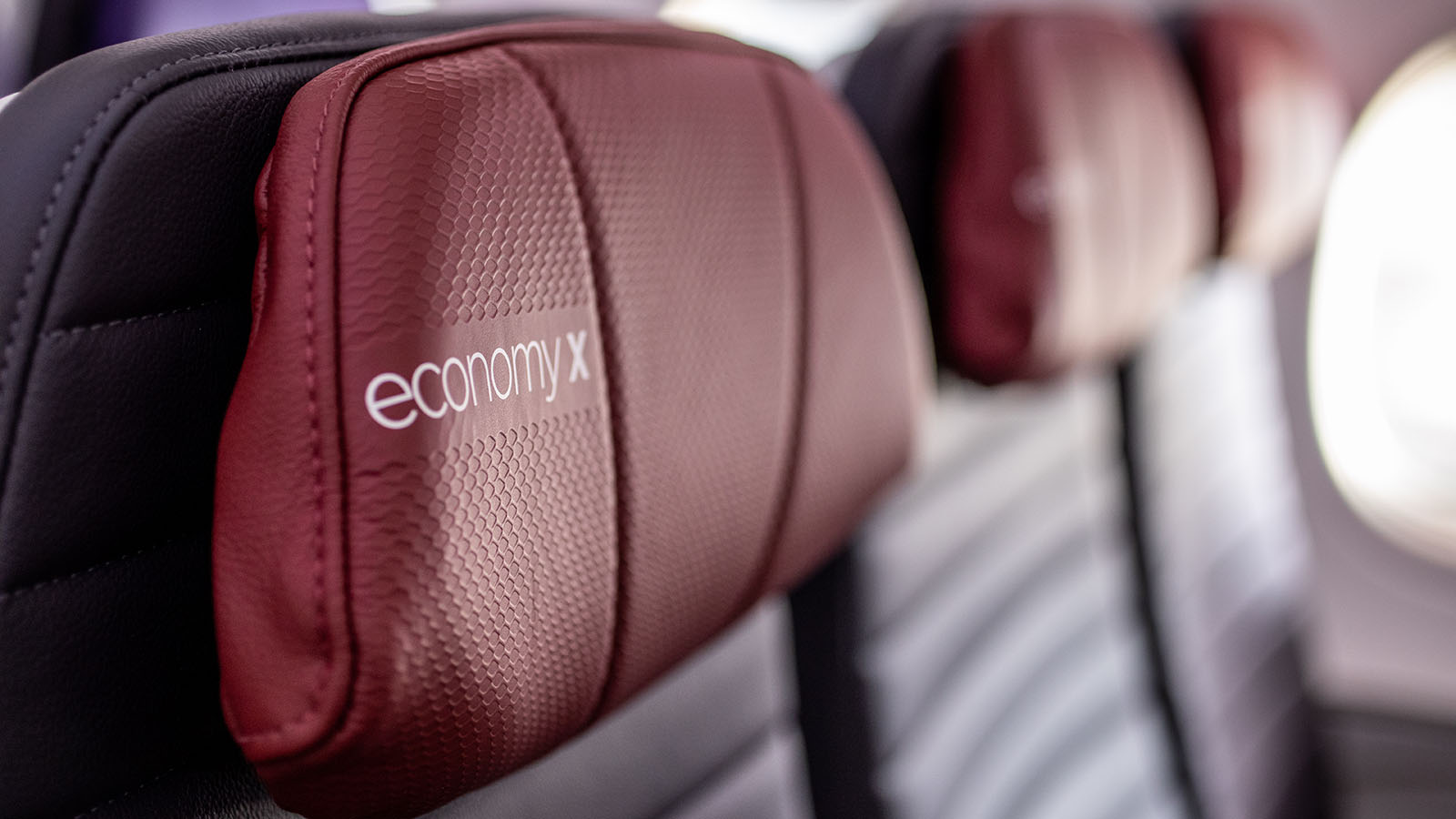 Important points to note about this benefit
Apart from Platinum members being able to request international flights, the rest of the benefit T&Cs are broadly similar for both Gold and Platinum. Here are the key points you need to know:
The Gold or Platinum member must make the request, travel on the flights and also redeem everyone's ticket out of their account. You may want to use Family Transfers to ensure the lead traveller has enough points.
The request needs to be made at least 6 months in advance. Velocity has the final say over which flights are offered, but they will take your preferences into account.
The flight origin and destination need to be the same (i.e. no open jaws). Any transits need to be under 6 hours.
You can access the benefit once a membership year. Even if you don't utilise the benefit fully (e.g. fewer than four passengers or one-way instead of return), you won't be able to use it again.
Where tiered reward seat pricing is used (now on domestic routes), the Economy benefit is charged at Tier 2 rates from 5 June 2023. But from 5 July 2023, the seats will be charged at the higher Tier 3 rates.
Summing up
The Velocity 'Guaranteed Economy Reward Seat' perk is a useful published benefit to nab guaranteed reward seats during busy travel periods. Just be mindful of the various rules, including the six-month advance purchase period. Unfortunately, Velocity has devalued the benefit by increasing the points needed on domestic routes to Tier 3. This is likely to take into account that most requests are in peak periods.
Qantas Frequent Flyer doesn't have a similar published perk, but the airline does offer an unpublished way for Platinum frequent flyer members and higher to request reward seats on Qantas flights. The main differences are that requests are not guaranteed, but members can ask for any number of seats in any cabin class (including Business and First), subject to availability and approval from the system.
How to request Virgin Australia reward seats as a Velocity Gold or Platinum flyer
was last modified:
June 26th, 2023
by