I'm currently nearly through my year of Qantas Platinum status, which gives you access to Qantas First Class lounges when departing from international terminals at Sydney and Melbourne.
I won't retain Platinum – so I've been making the most of it by travelling on the odd Jetstar flight between Sydney and Melbourne and when I can, and as an aside also trying out Jetstar's 787 product.
This post quickly briefly covers both the Jetstar 787 StarClass (Business Class) and Economy cabins, in case you're weighing up a trip (or points redemption) with either in mind.
Jetstar 787 StarClass Cabin
Jetstar has configured their 787s with 21 StarClass seats in a 2-3-2 configuration. There's a 38 inch pitch and 19″ width, and the seats are upholstered in black leather (or equivalent!), which can make for a smooth but slippery experience with the wrong pants on.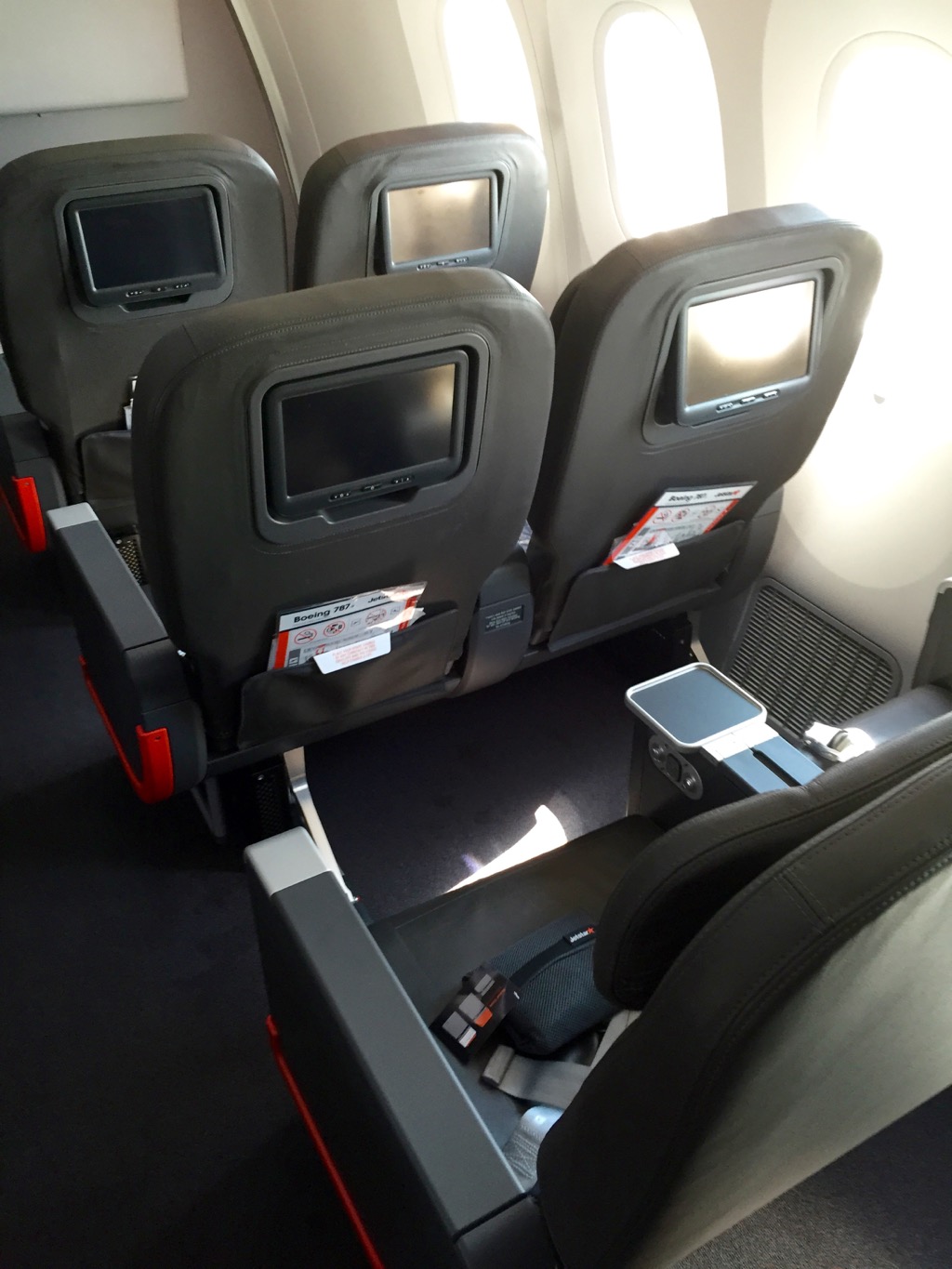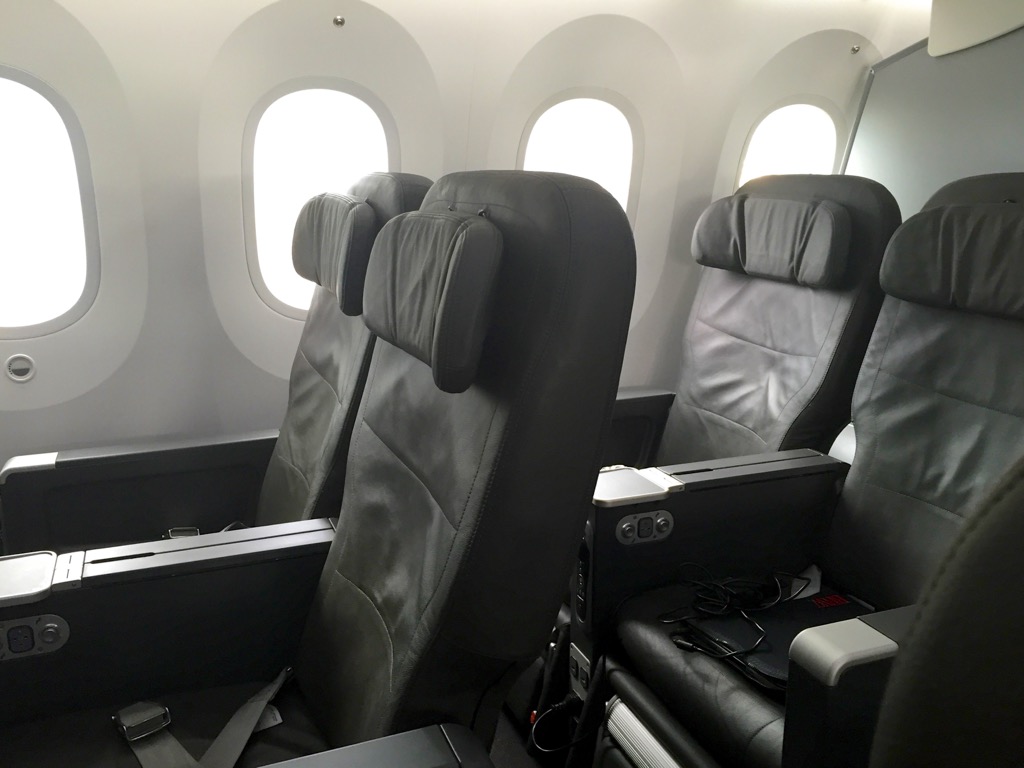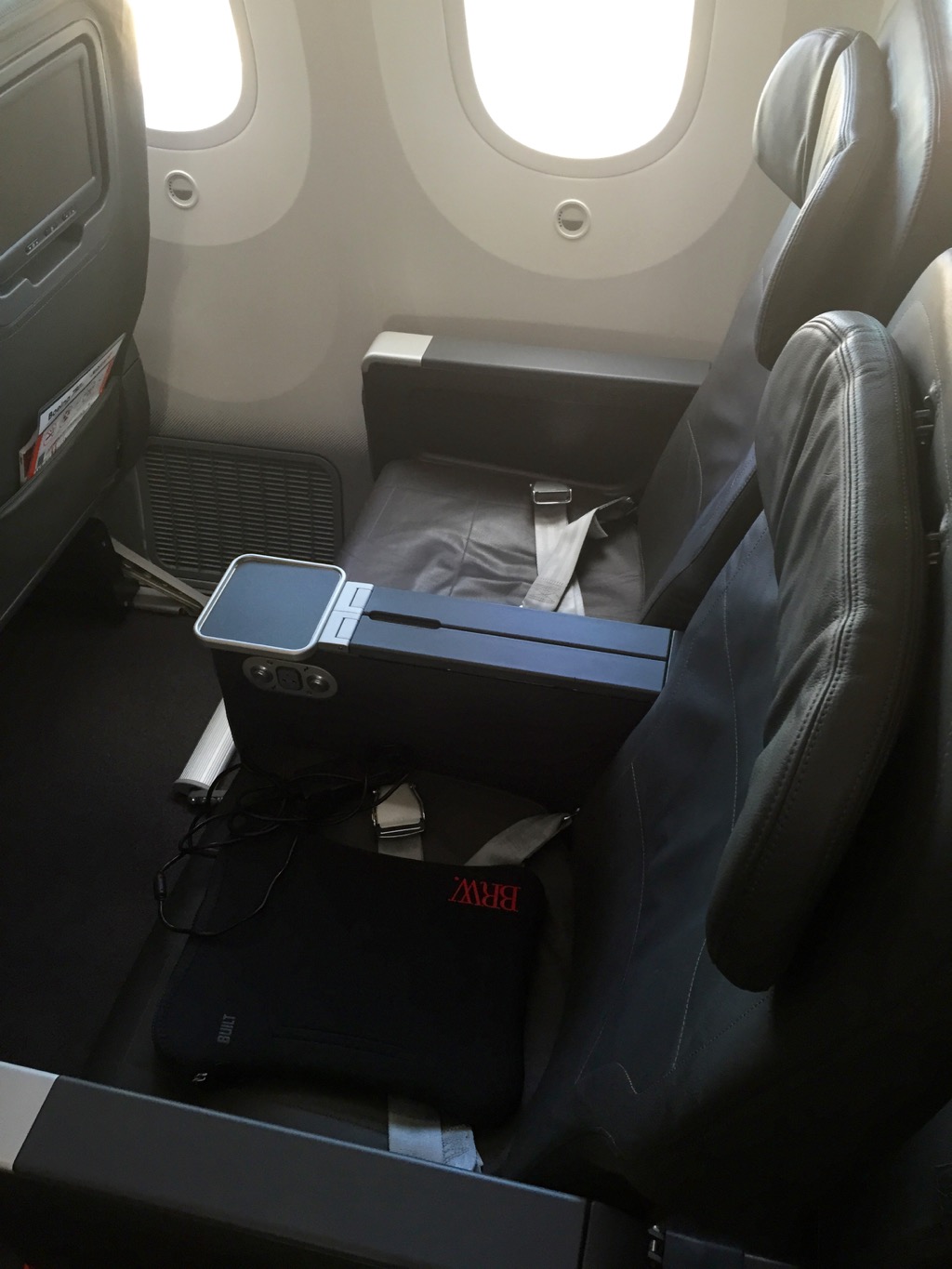 In reality, the seat width and pitch is comfortable, but not luxurious. I'm pretty tall and my knees didn't hit the seat in front (thank goodness), however I did have to slot my lower legs and feet in around the base of the seat in front.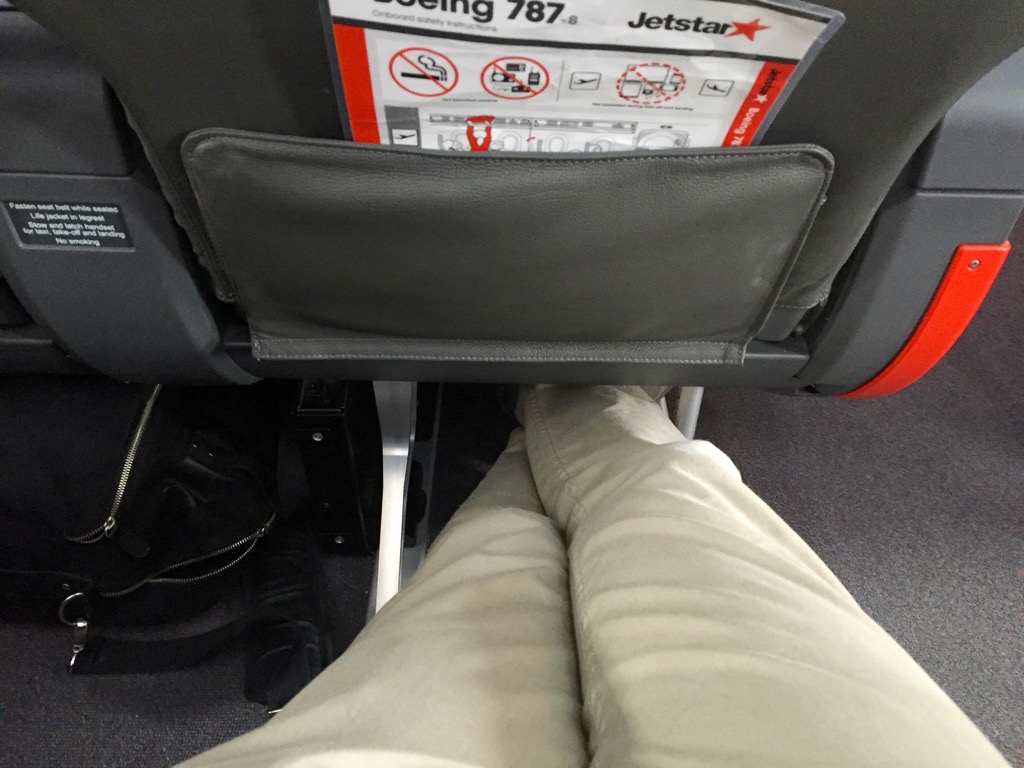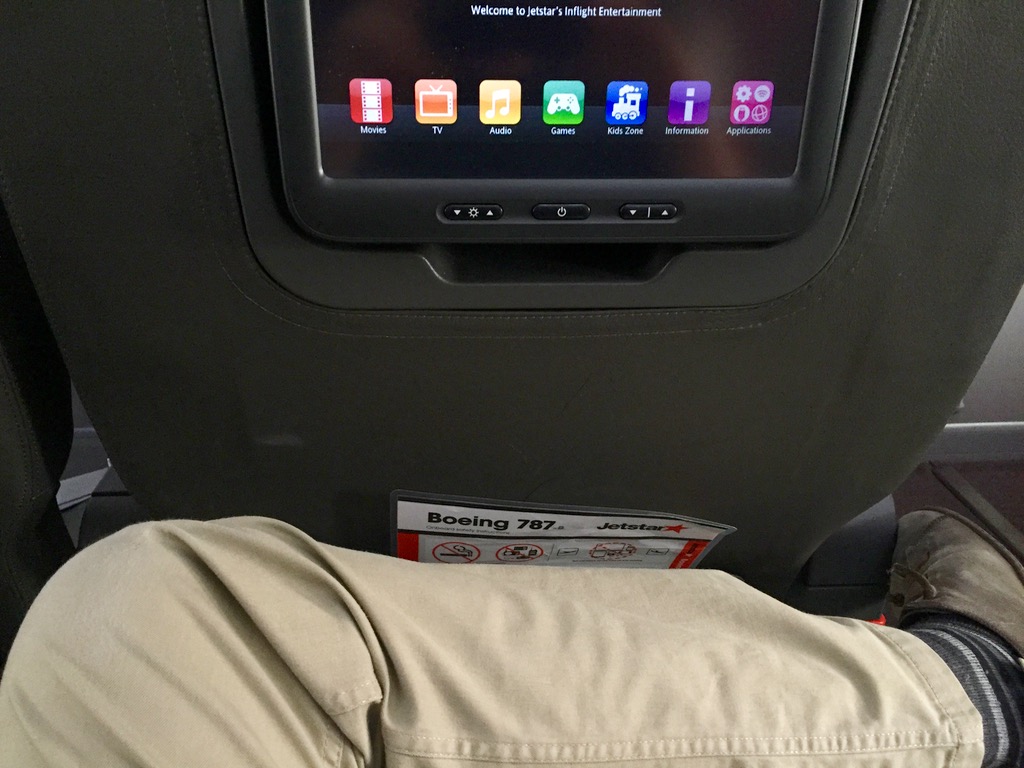 The small footrest at the base of the seat flips up using these simple controls, but for me it didn't provide too much additional comfort.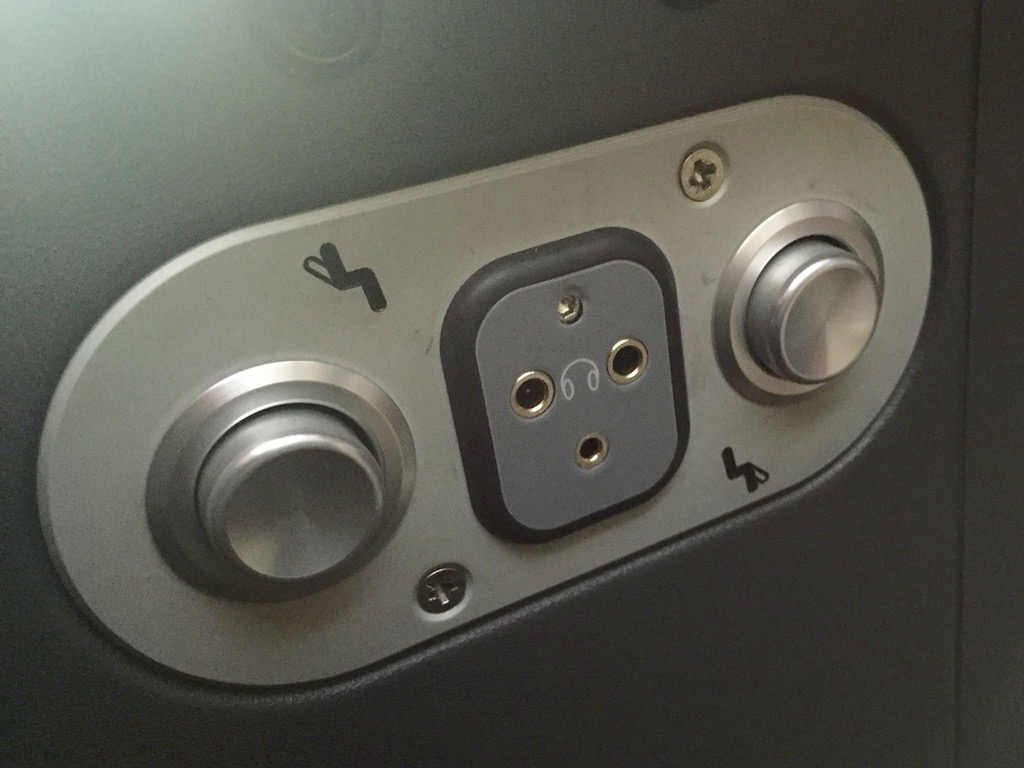 One of the flights I took was fairly empty in StarClass, and this shot really emphasises one of the 787s unique features – large windows with electronic blinds. Here they are fairly 'open'.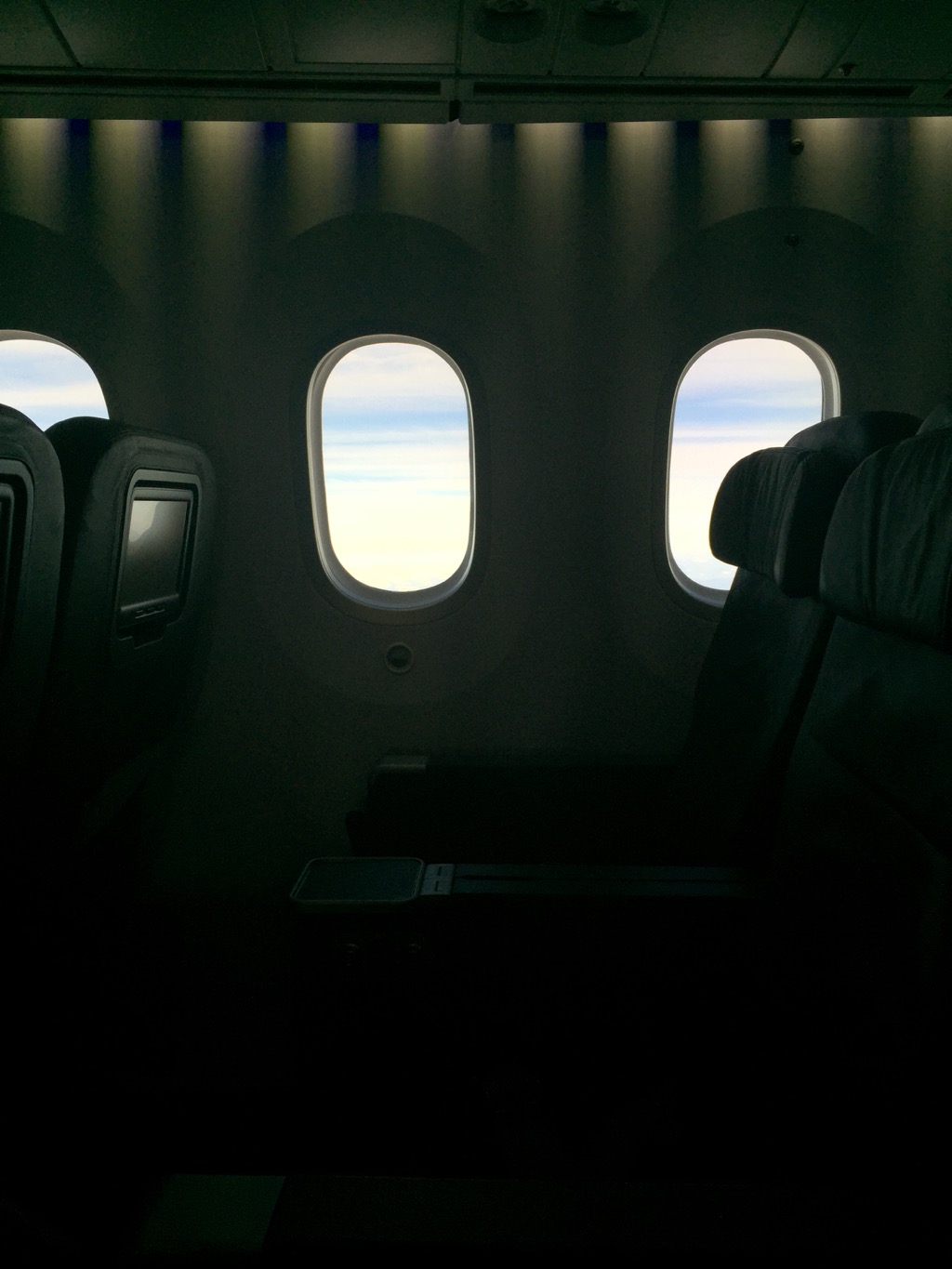 A point of annoyance – the in-flight entertainment system is set to charge all passengers for content, both StarClass and Economy. It seemed like a decent system though in the couple of minutes I spent playing with it, but I wasn't going to shell out for a short flight.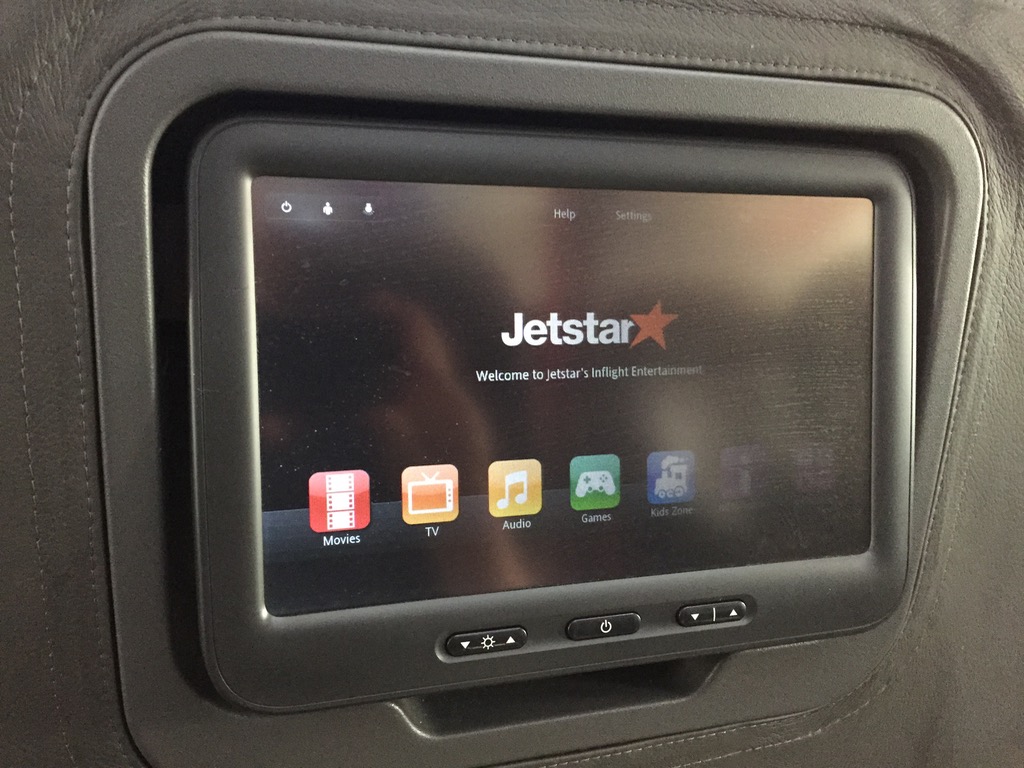 Jetstar 787 Economy Cabin
On one flight I selected a seat in the forward-most Economy cabin, immediately behind StarClass.
It was fairly quiet as many of the seats are reserved for those paying for 'up-front' seating. I wouldn't recommend selecting the front-most row though, as I found the bulkhead actually restricted legroom for me – although knee-room was better.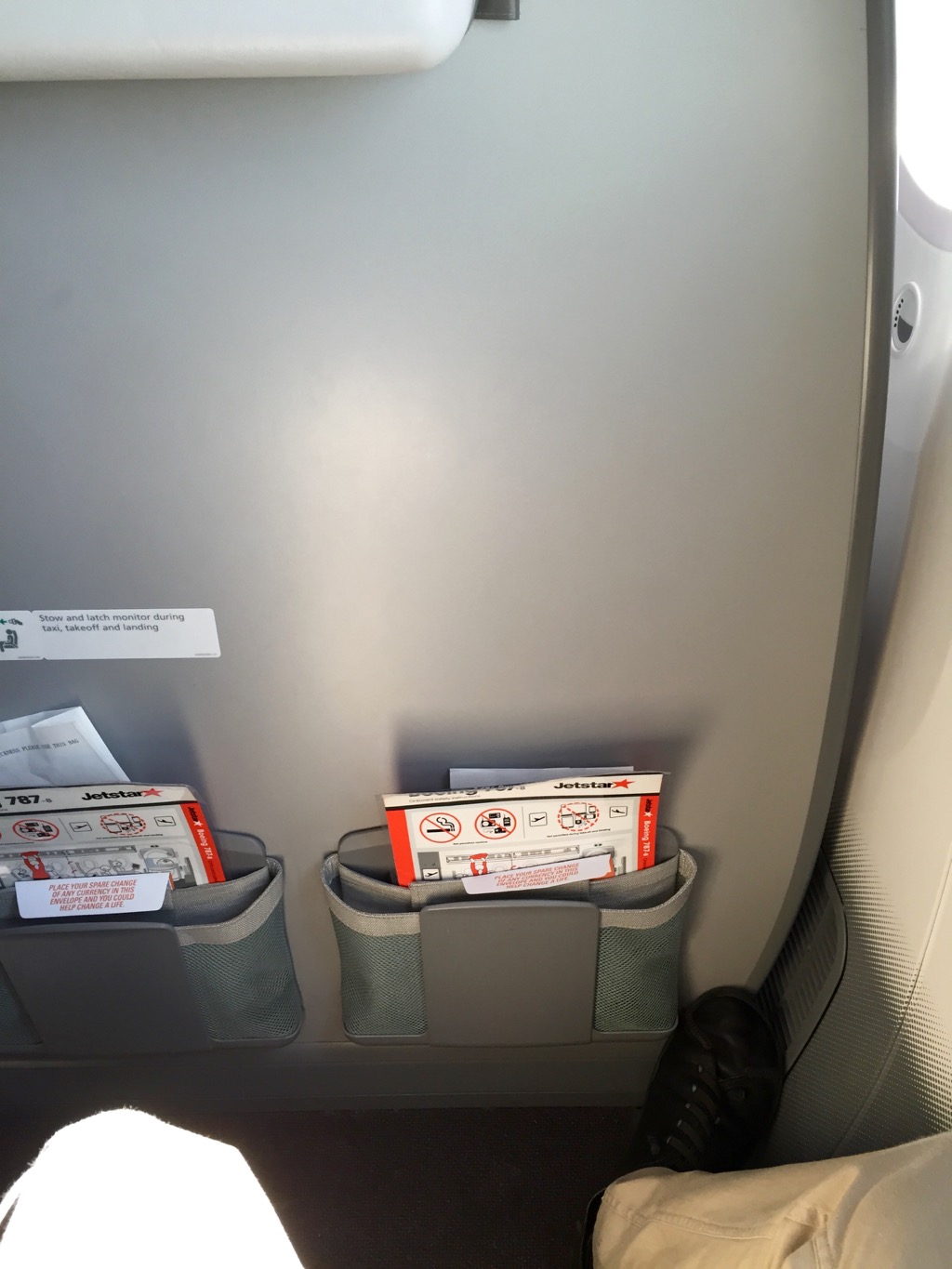 Summing Up – would I fly Jetstar's 787 long-haul?
I'd fly Jetstar's 787 in long-haul in StarClass, sure. It wouldn't be my first choice, but I'd redeem points for it, or pay for it, if it was a direct flight to where I wanted to go, and there were worse options – i.e. indirect flights, or worse schedules.
In Economy? Only if there was an outstanding deal on a paid fare. I definitely wouldn't use my hard-earned points for it, you just wouldn't get the value by the time you paid for taxes as well.
Booking Jetstar StarClass using Points
Jetstar is best (and only possible) being booked using Qantas Points. As I wrote in my 'Best uses of Qantas Points' post recently, if you have to fly Jetstar and want to use points to do so, this remains one of the better reasons to stick with Qantas Frequent Flyer.
Jetstar redemptions are offered at a 20% discount off a comparable Qantas operated flight of the same distance. StarClass is more like a Premium Economy than a Business Class product, so the pricing should be compared to Qantas Premium Economy, although there are no routes (that I can think of!) where a Qantas flight with Premium Economy is in competition with a Jetstar flight with StarClass, so a direct comparison may not be so relevant.
Either way, I feel that the points pricing of Jetstar StarClass is too high given the quality of the seat, the service and the overall experience of flying with a low-cost carrier over full-service. There are just too many compromises for a slim 20% discount off Business Class.
Here are the things to expect on your first Business Class flight.
Redeeming points for Jetstar's 787 StarClass (Business Class) – a quick review
was last modified:
March 10th, 2022
by