As the country gets travelling again, Virgin Australia's new Boeing 737 Economy Class experience is taking off.
With fresh features and a modern feel, the seats bring a welcome improvement for domestic jetsetters. But whether you'll find yourself aboard is purely by chance. For now, that's because these newest planes are sporadically popping up on flights right across the airline's network.
If you are lucky enough to land the airline's new Boeing 737, here's what to expect.
Check-in, lounge and boarding
Being a quick domestic trip with only carry-on baggage, online check-in is a breeze, and my boarding pass is sorted in a few easy clicks.
I'd anticipated a fair wait at security screening on this busy Friday morning, as Virgin Australia's Premium Entry is yet to return. But to my delight, I'm through the standard public checkpoint in five minutes flat.
From there, it's straight to the Virgin Australia Lounge for coffee and a bite to eat, courtesy of my Velocity Gold status. If you don't qualify for lounge access, you could instead pay $65 at the door.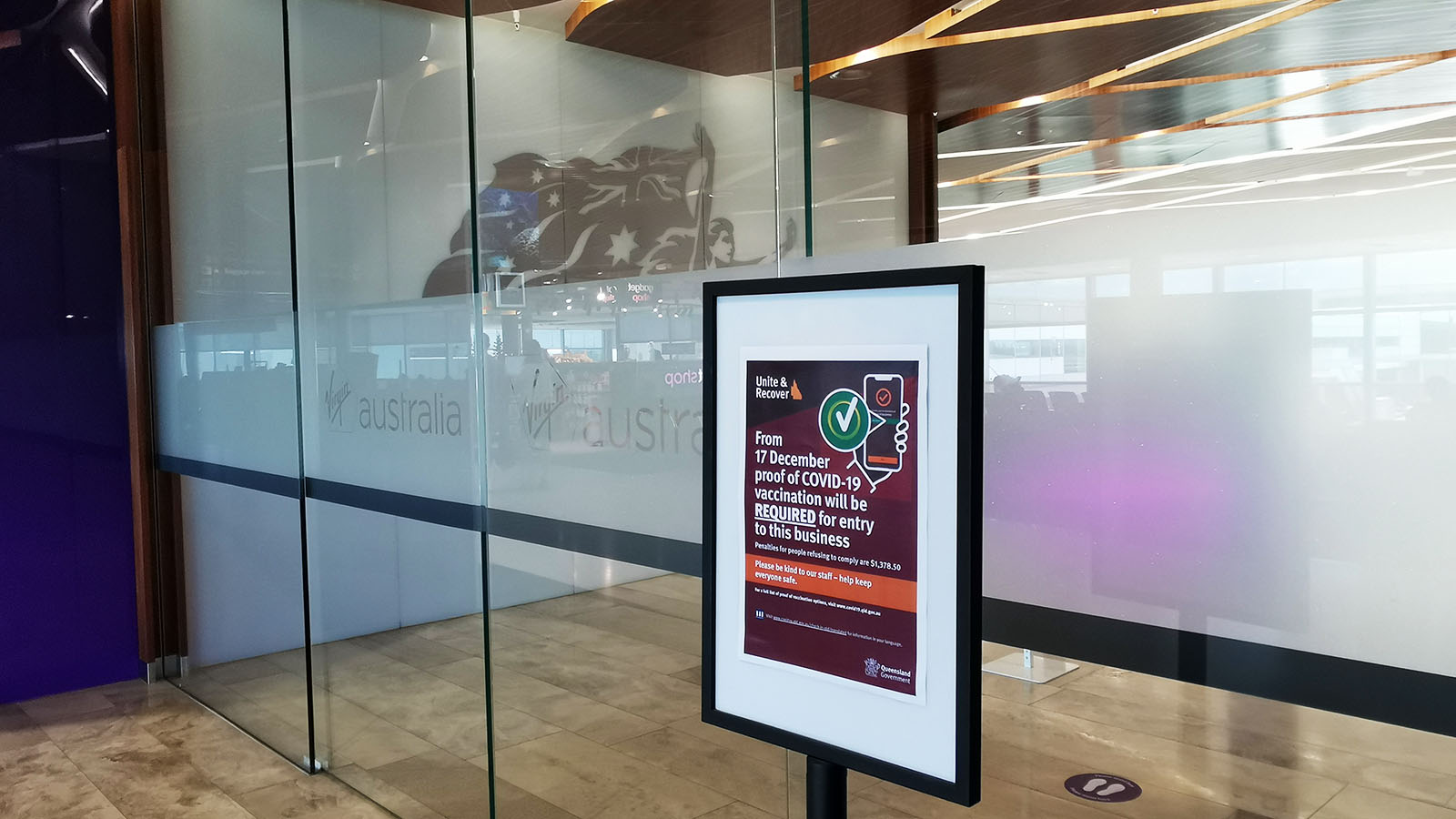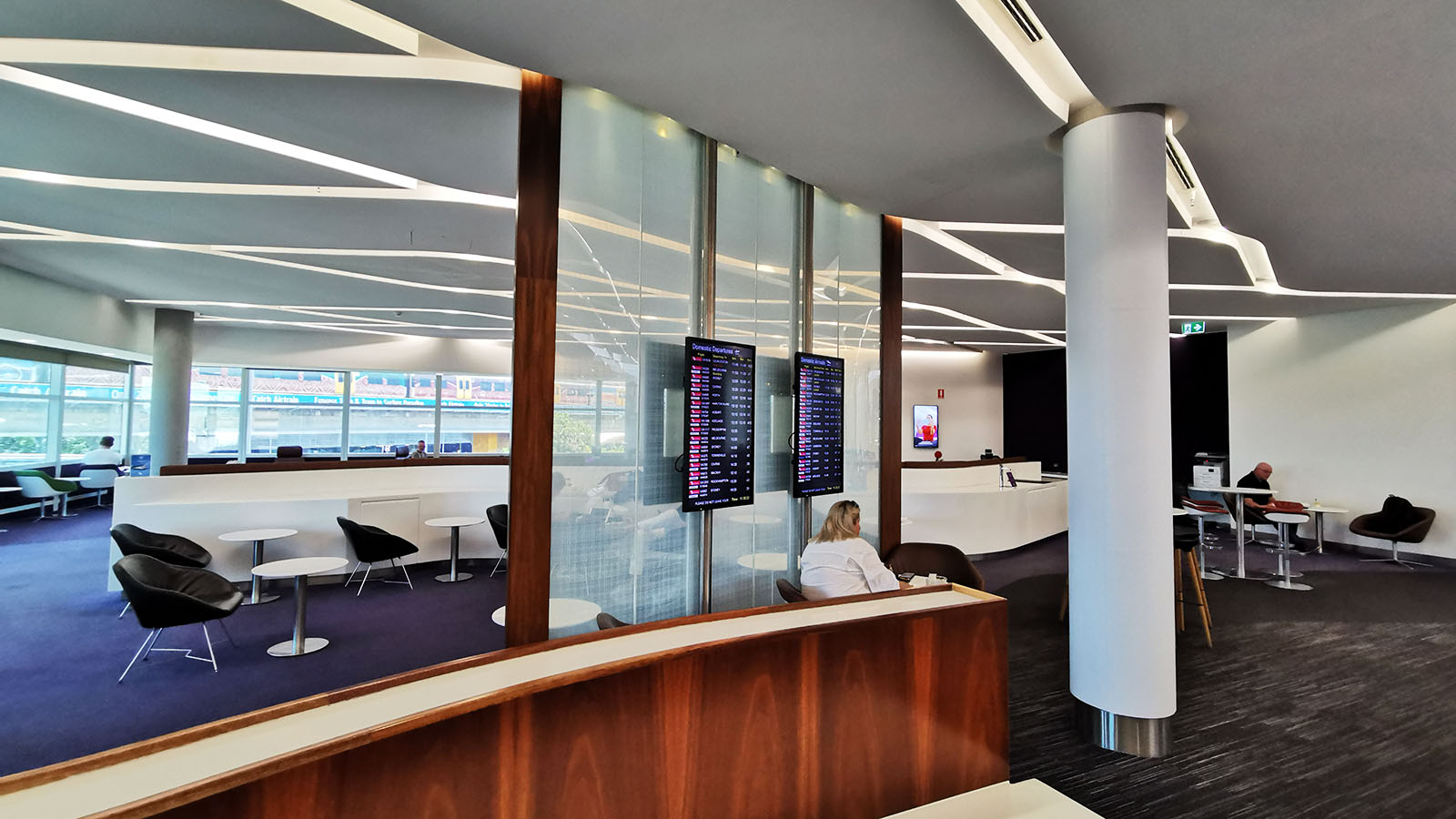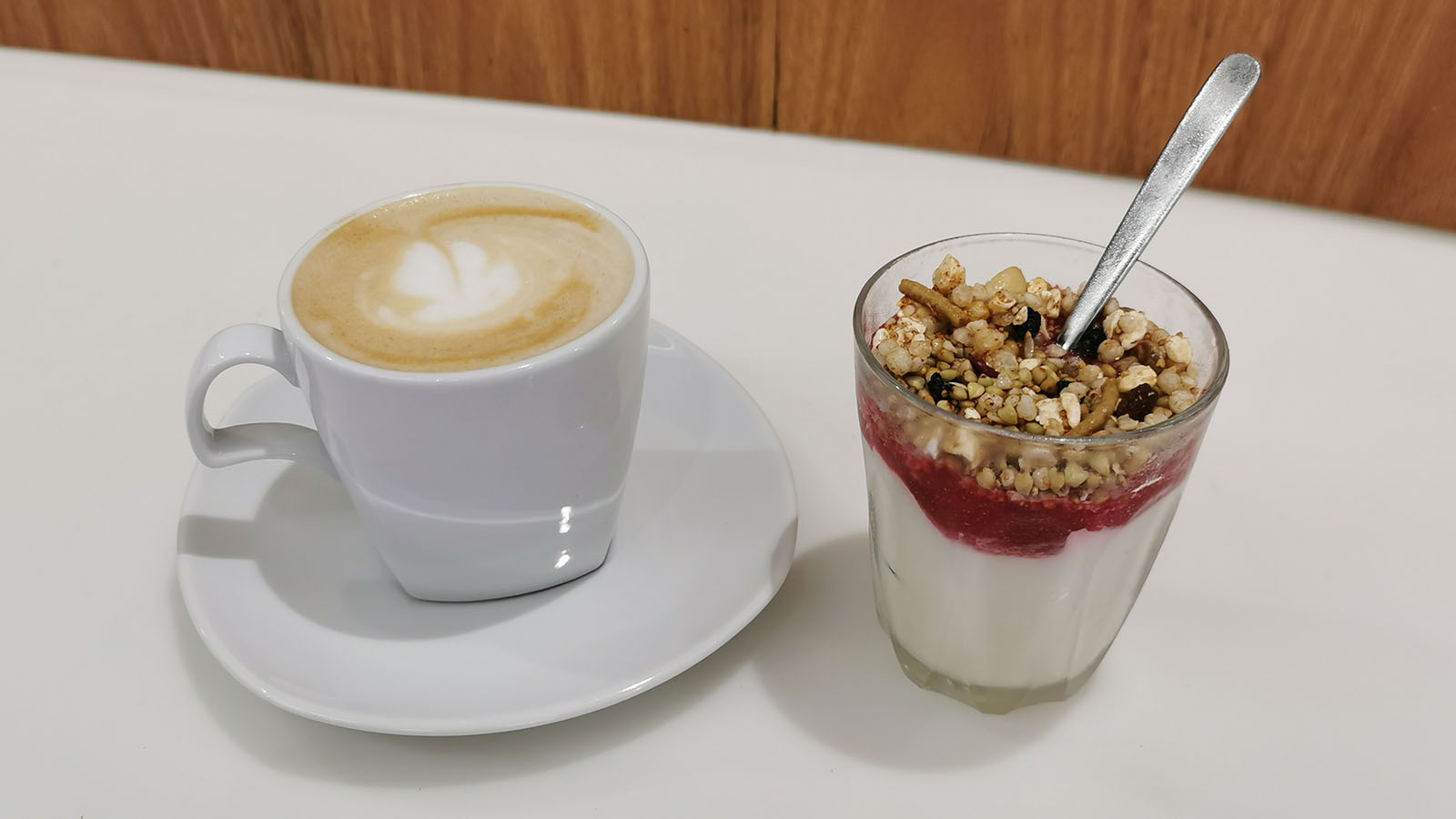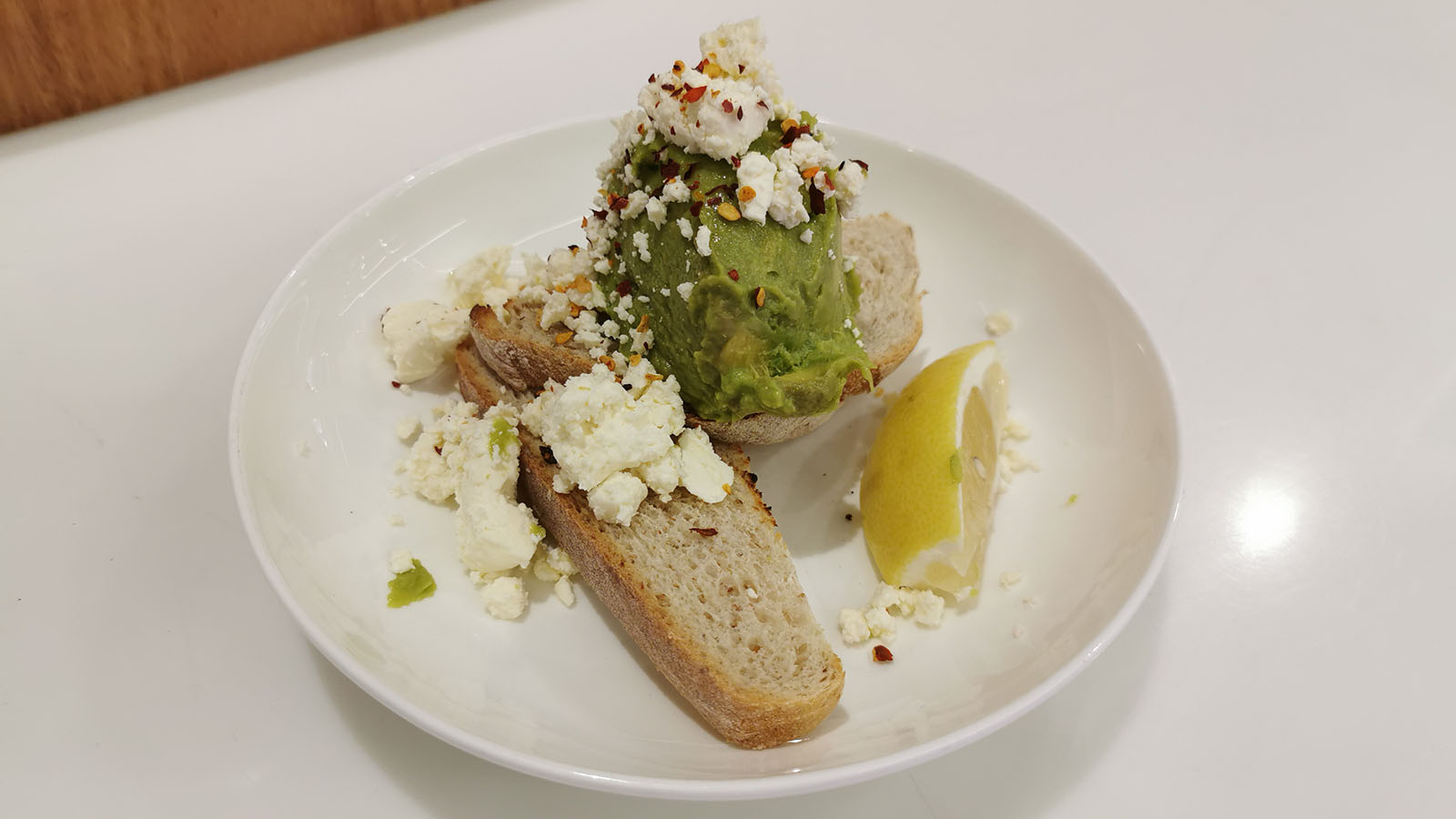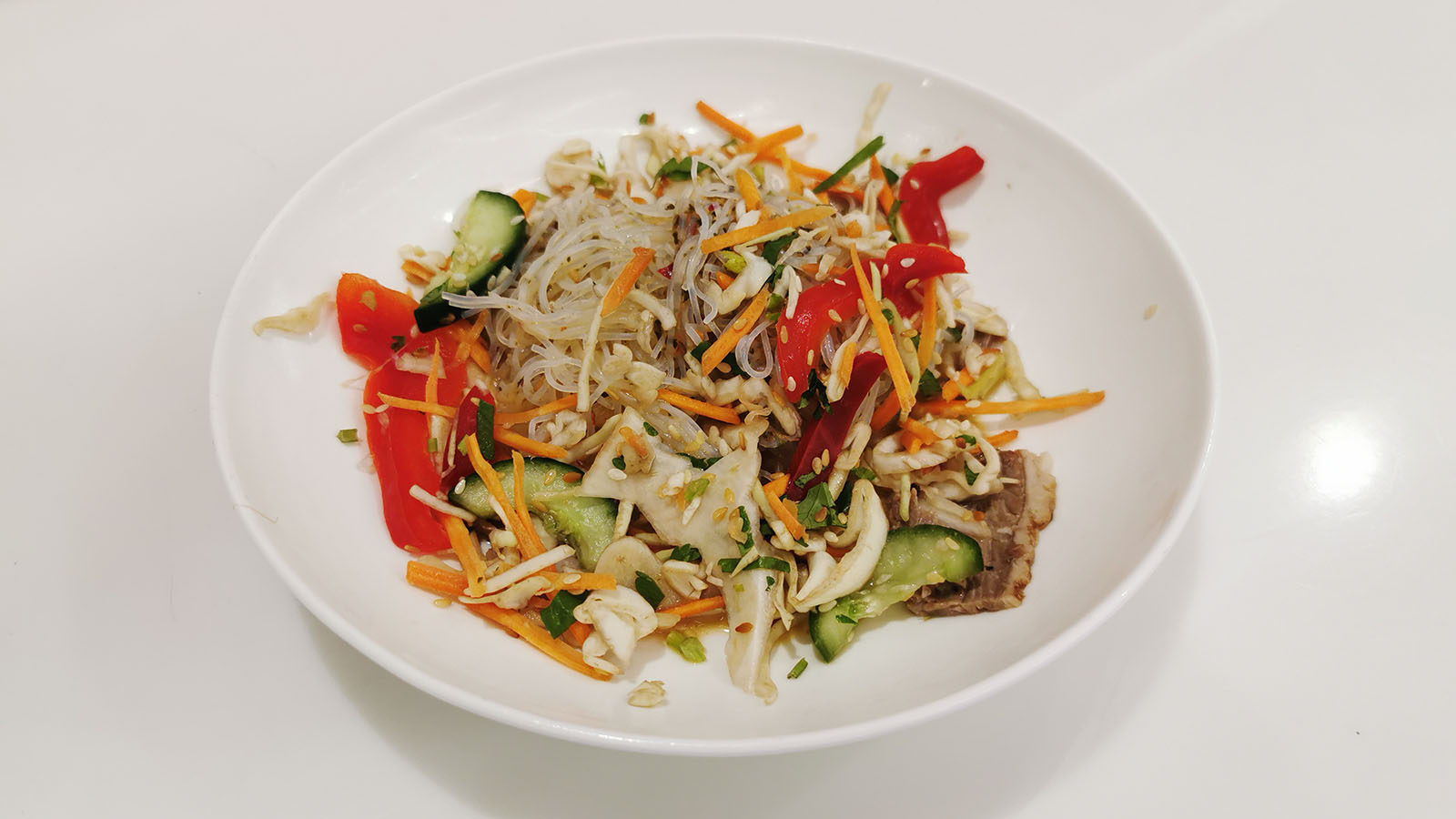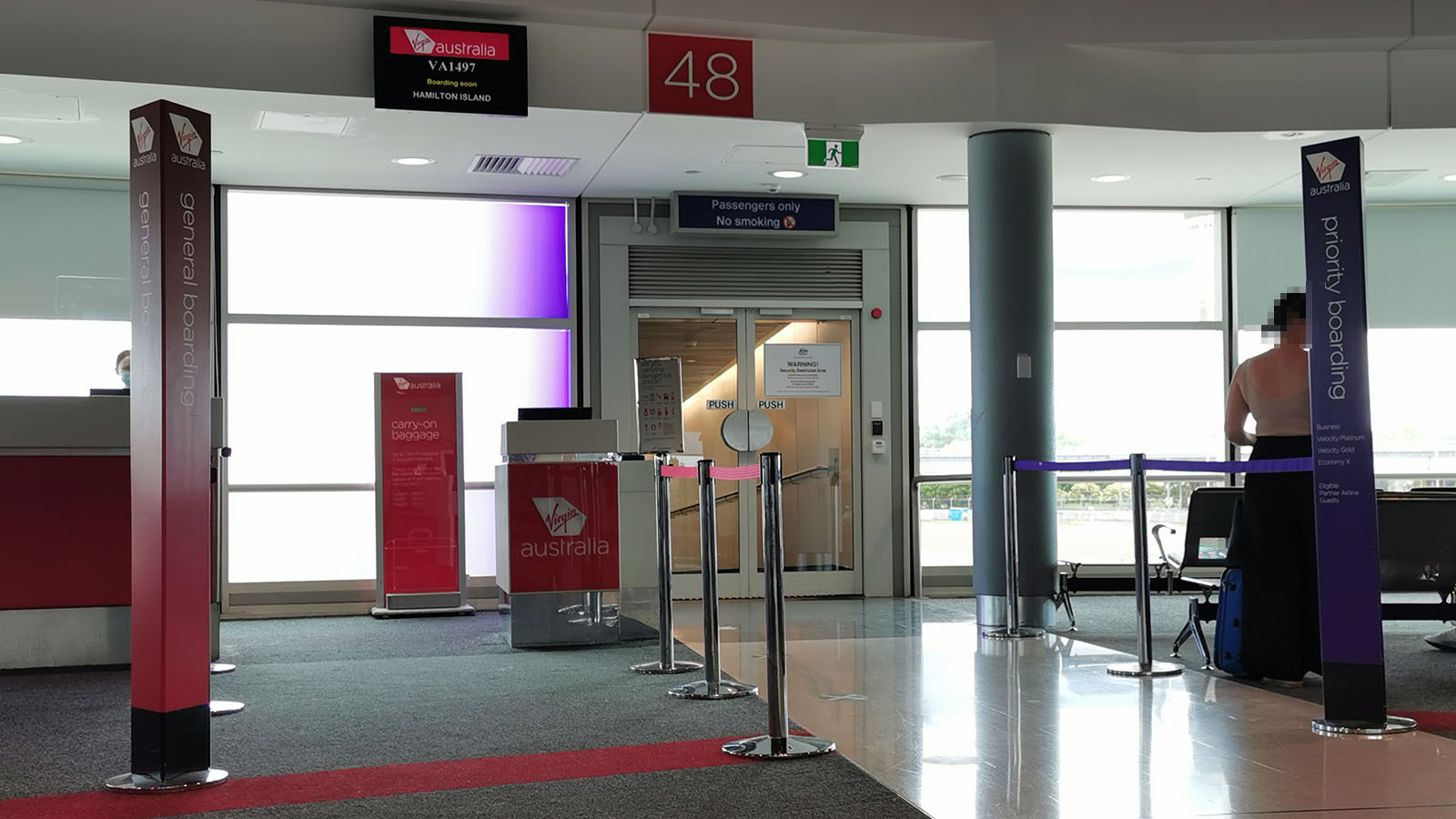 Boarding is called on-time at 11:50 am. Thanks to priority boarding – again via my Velocity Gold status – I'm straight into my aisle seat, ready for take-off.
Virgin Australia's new Boeing 737 Economy Class seating
Virgin Australia's freshest Boeing 737s follow the same cabin layout as the airline's other jets. This means it's impossible to tell from the seat selection page whether you'll be on one of these new planes.

Instead, these jets pop up on a 'surprise and delight' basis right across the airline's network. If you're lucky enough to step aboard, it's a hint of what the future of travel looks like with Virgin Australia.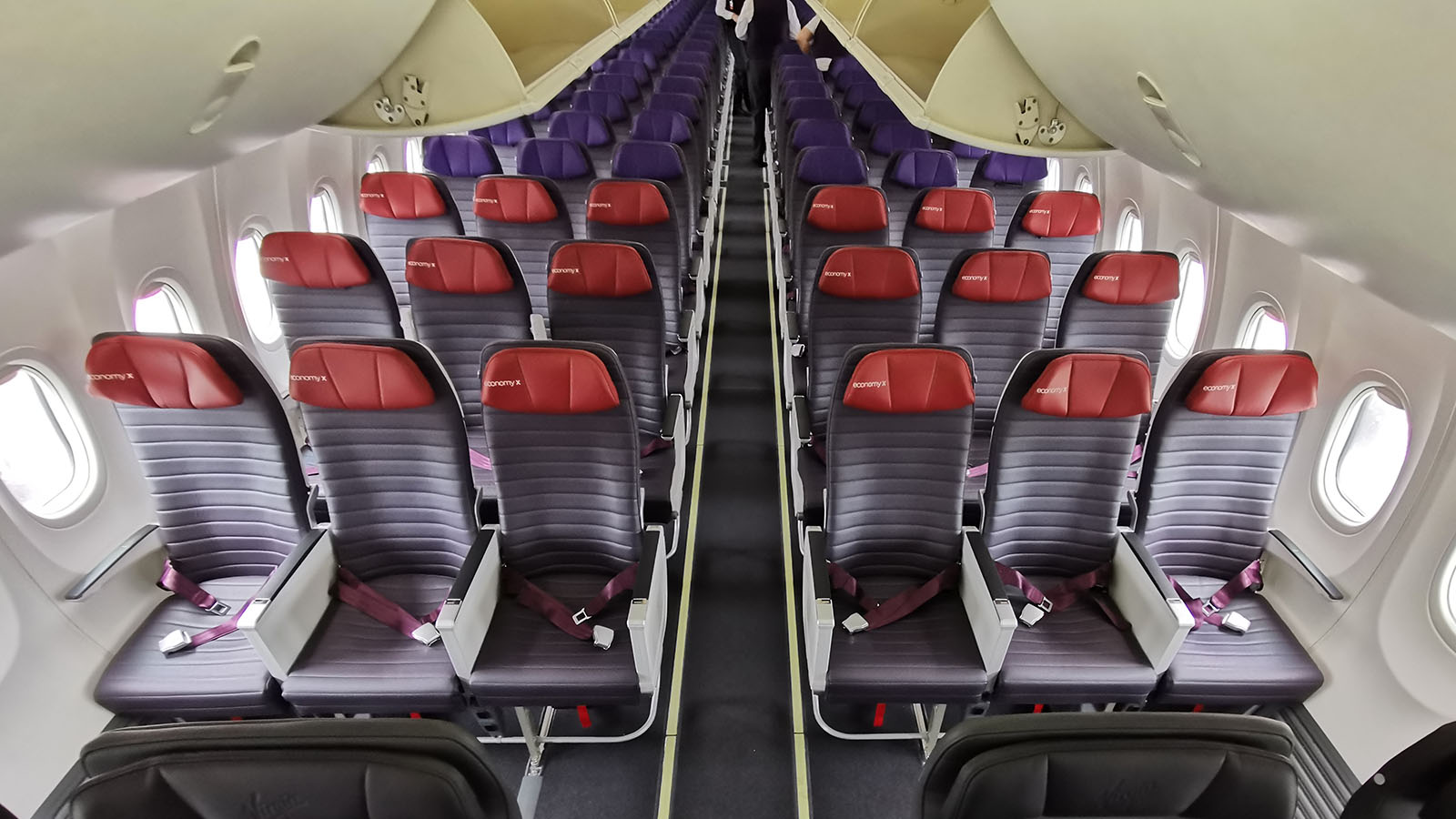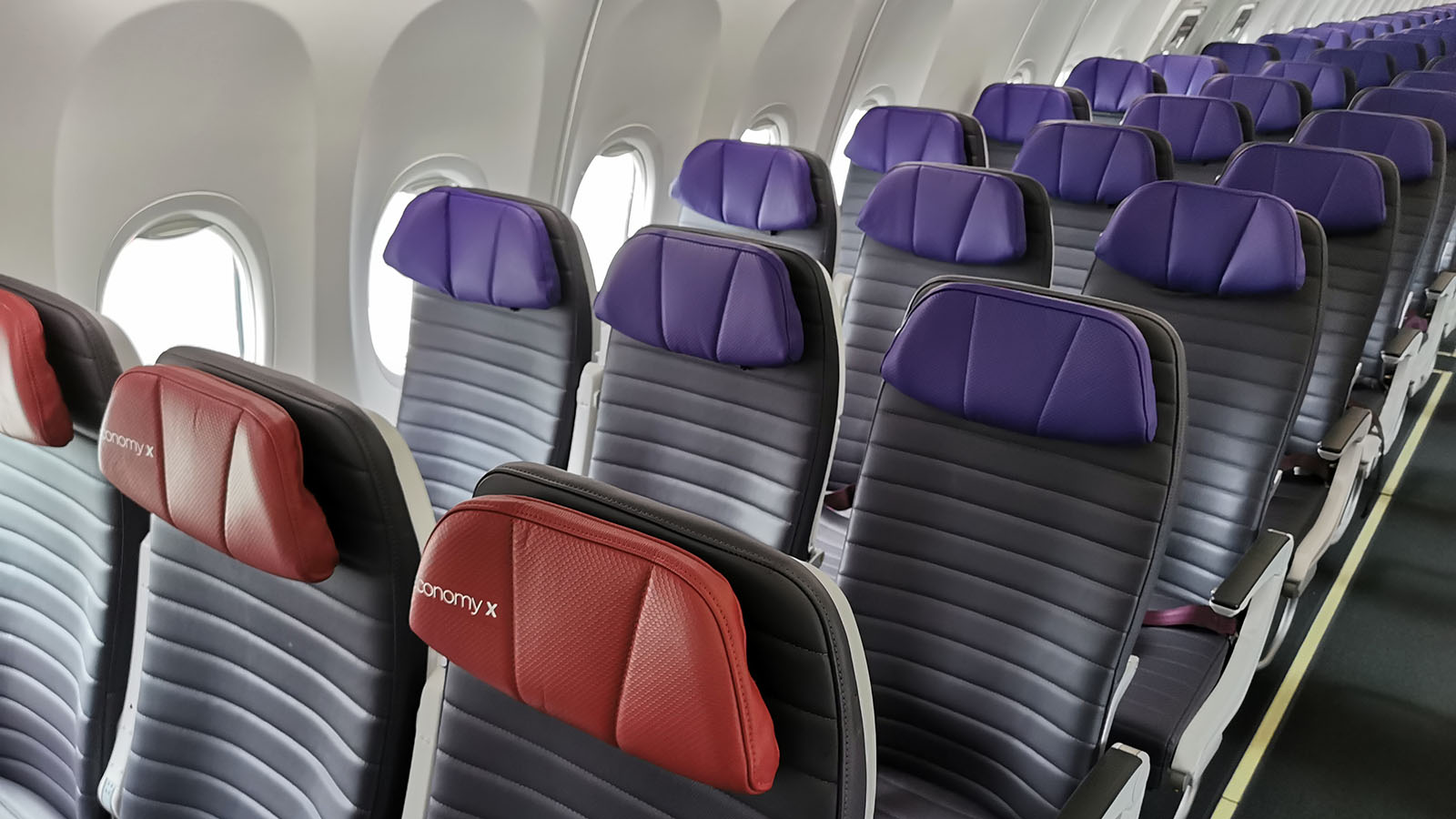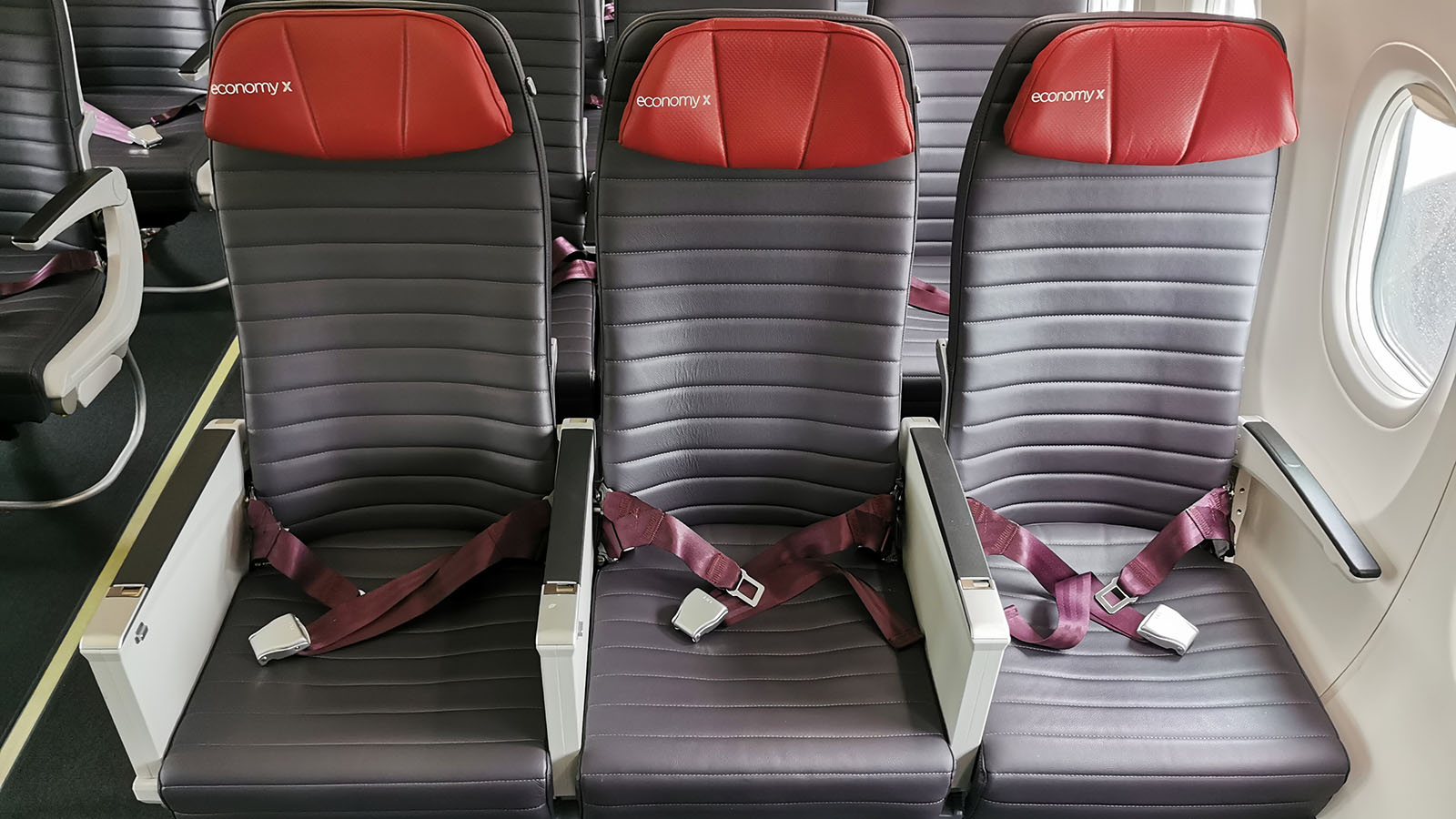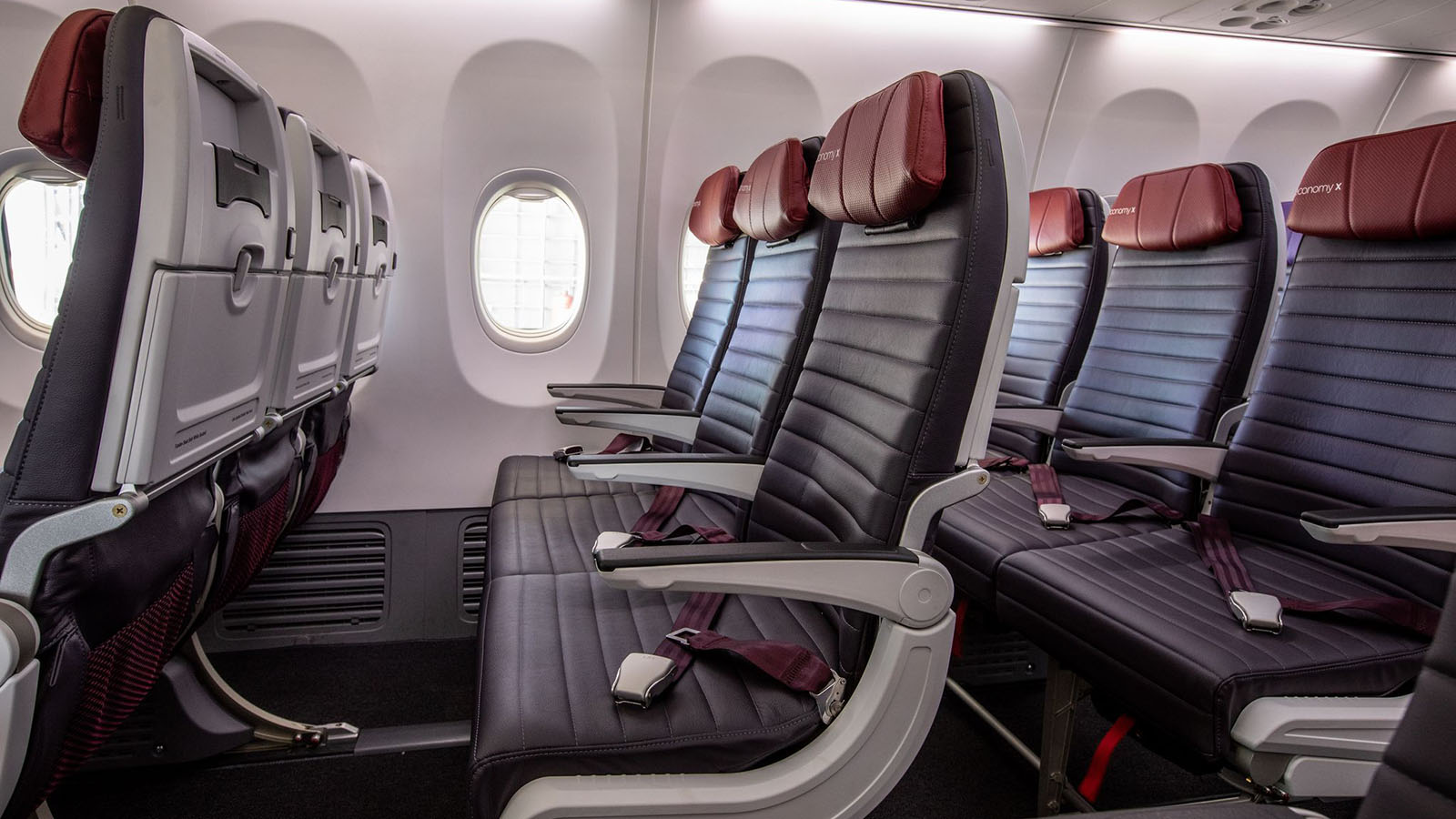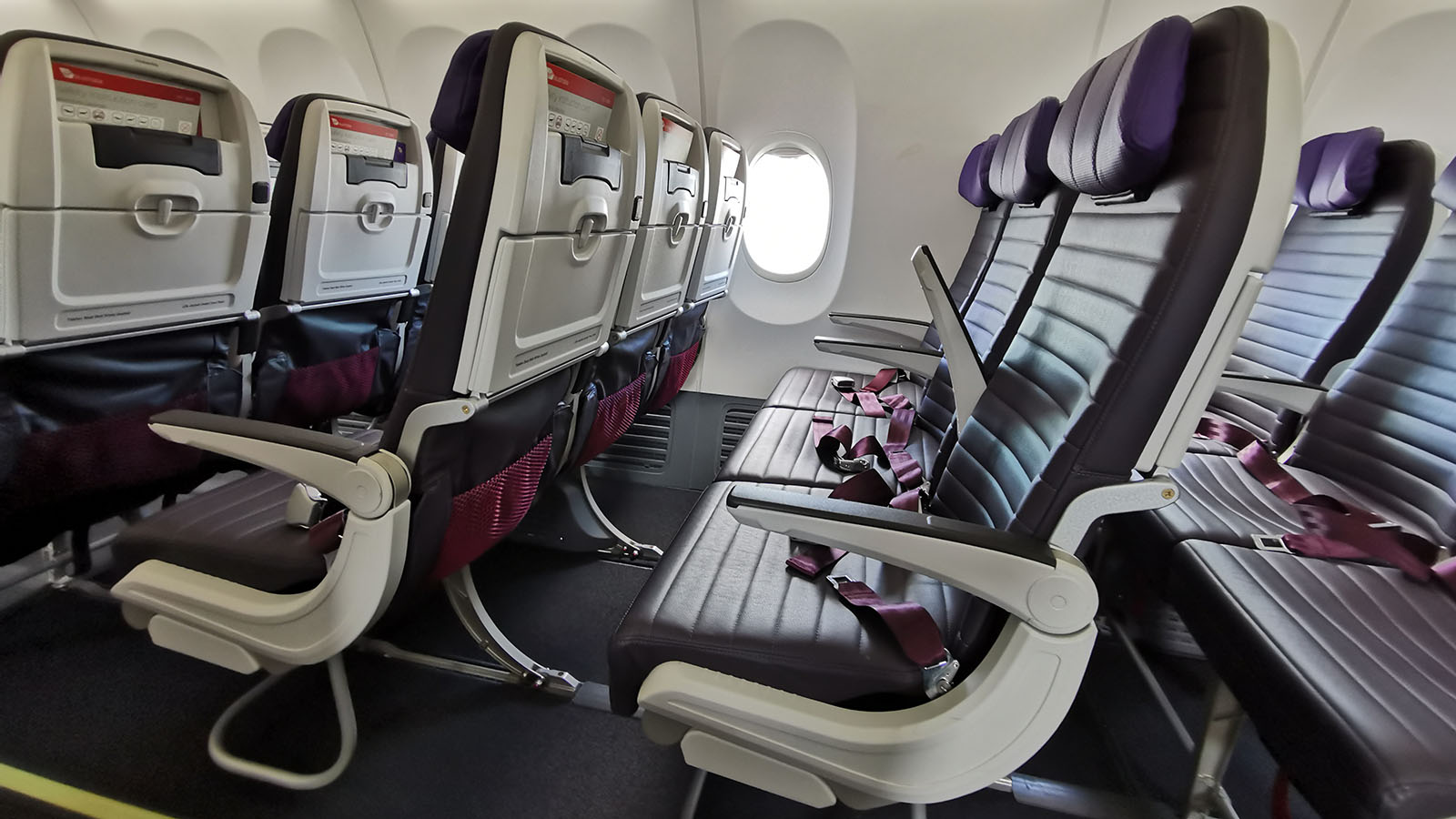 Most noticeably, the seat's storage elements get a fresh rethink. There's no longer just a single pocket for all your goodies. You can instead split your items across a literature pocket up the top, and a colourful storage pouch below.
It's a great change – and one that maximises your legroom. That's because everything that comes pre-loaded is housed in the upper literature pocket, rather than the lower pouch. The firmness of the lower pouch also keeps everything snug against the seat in front. But it's not so tight as to be bothersome.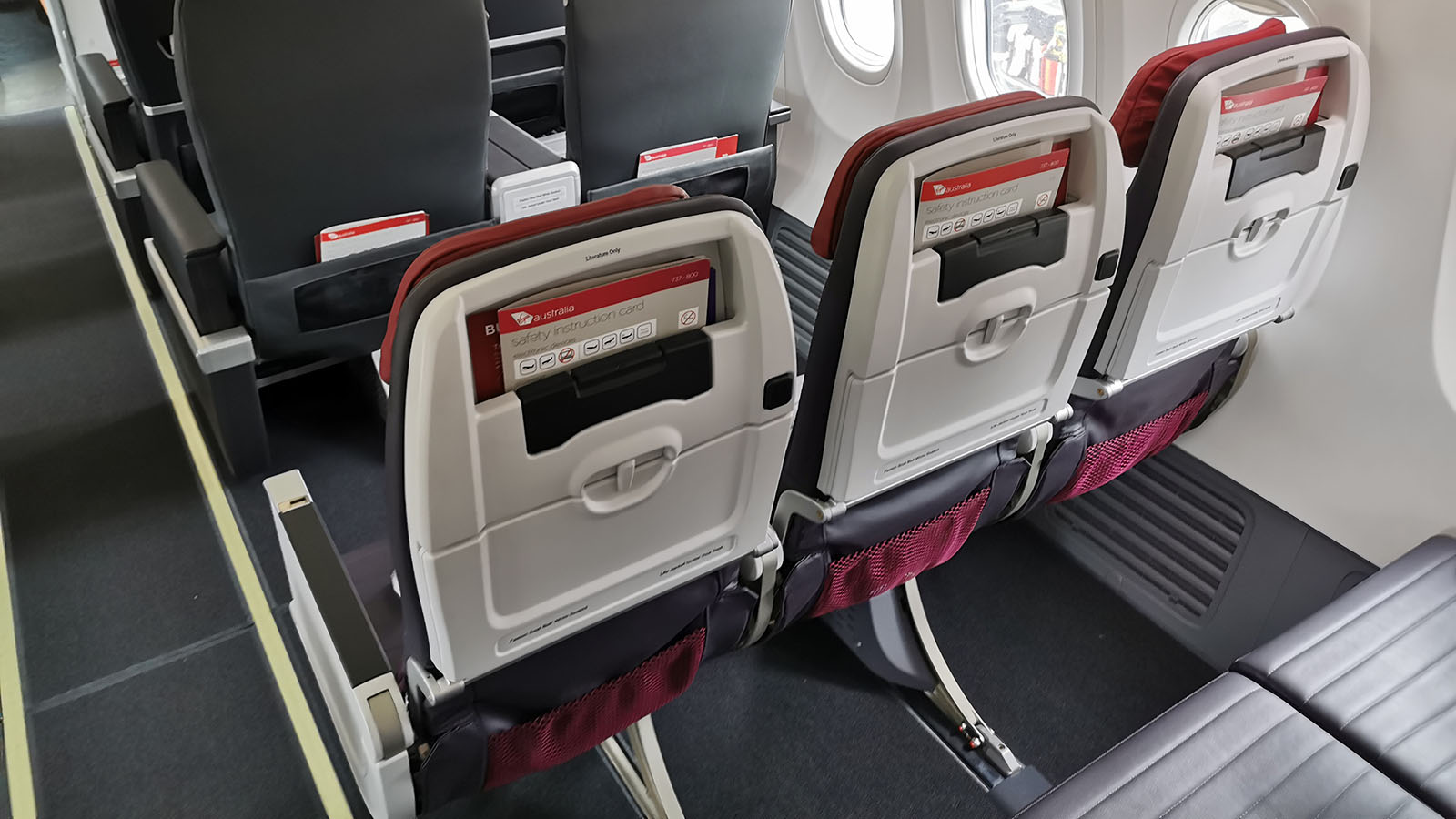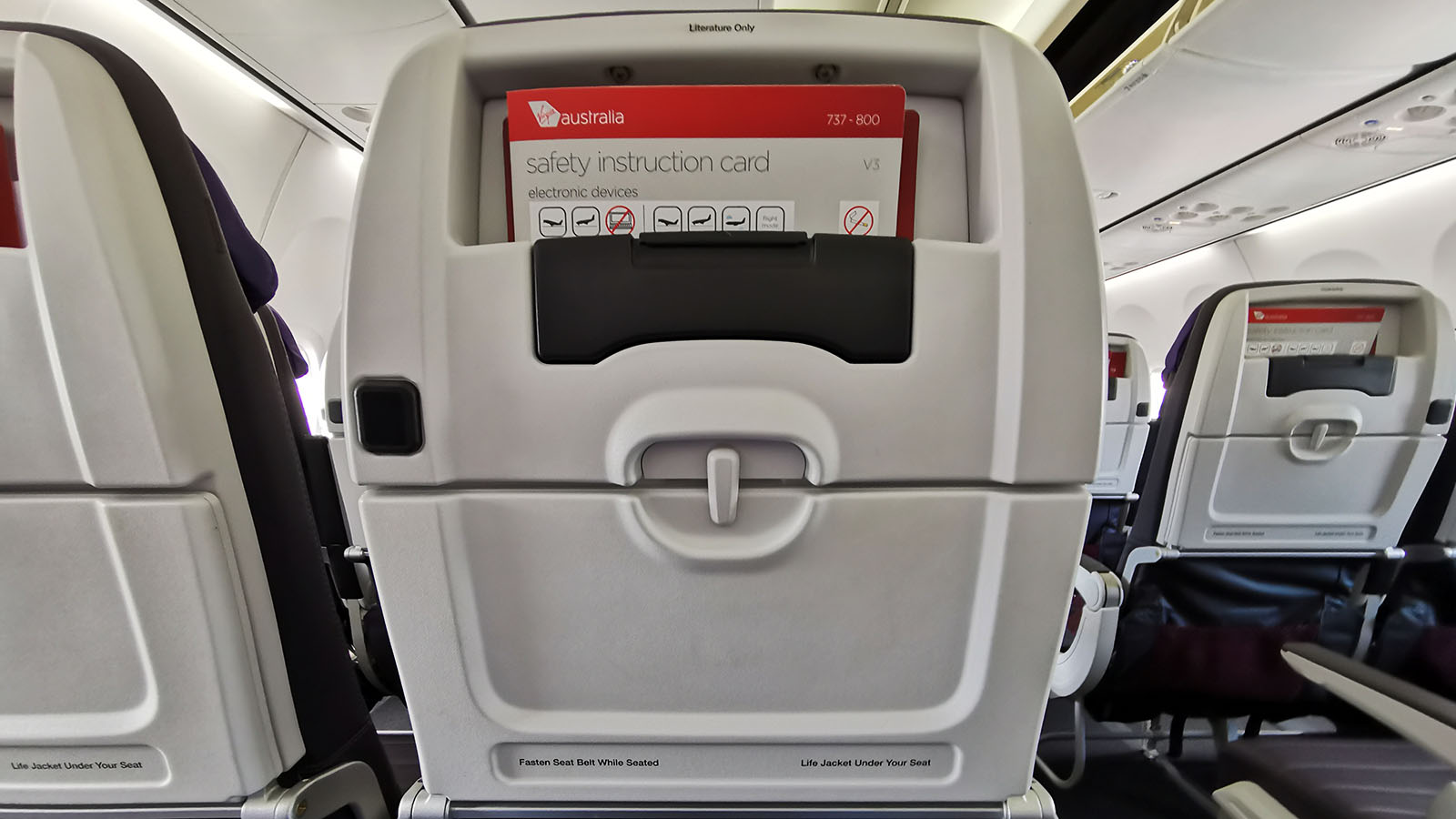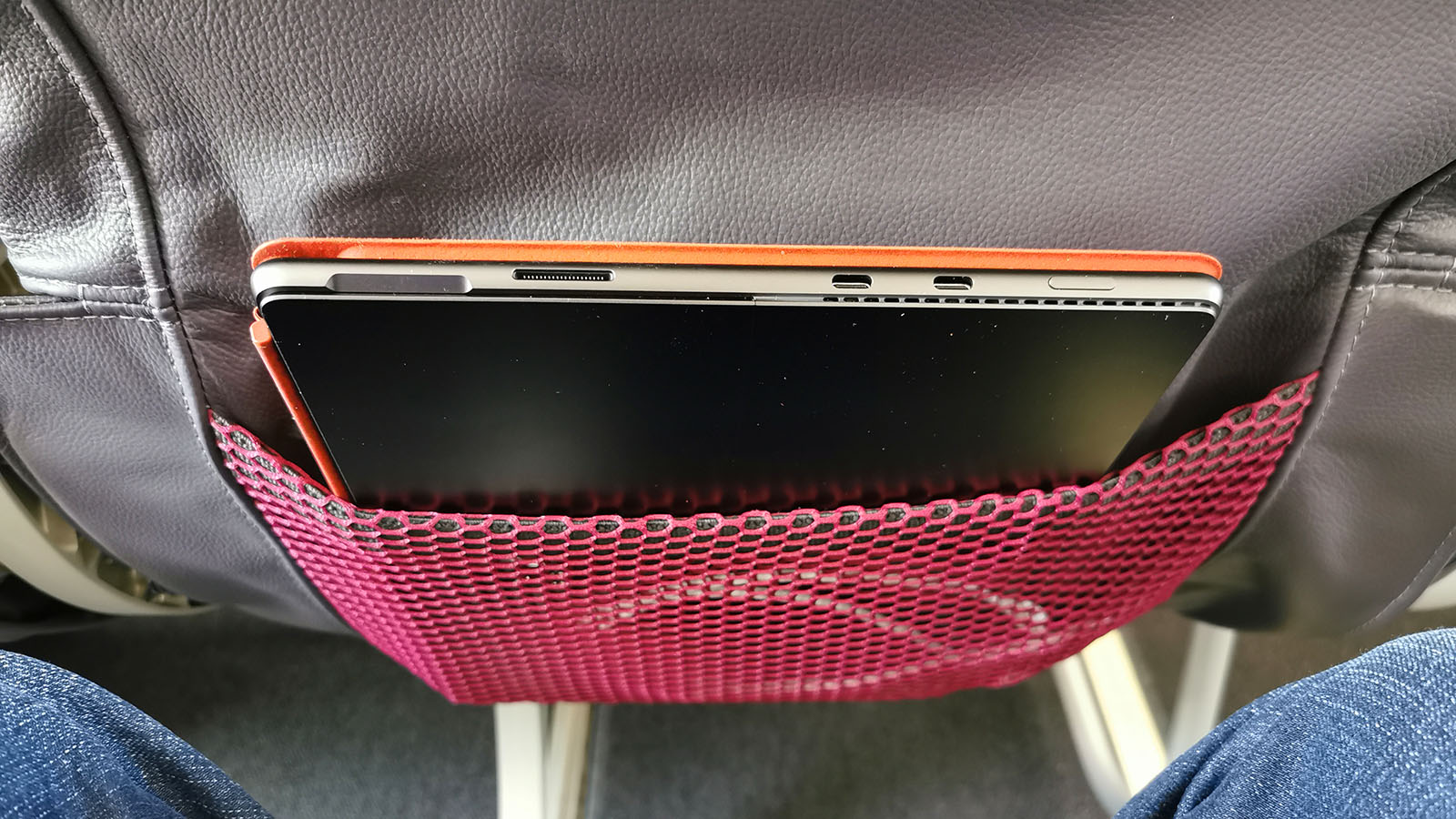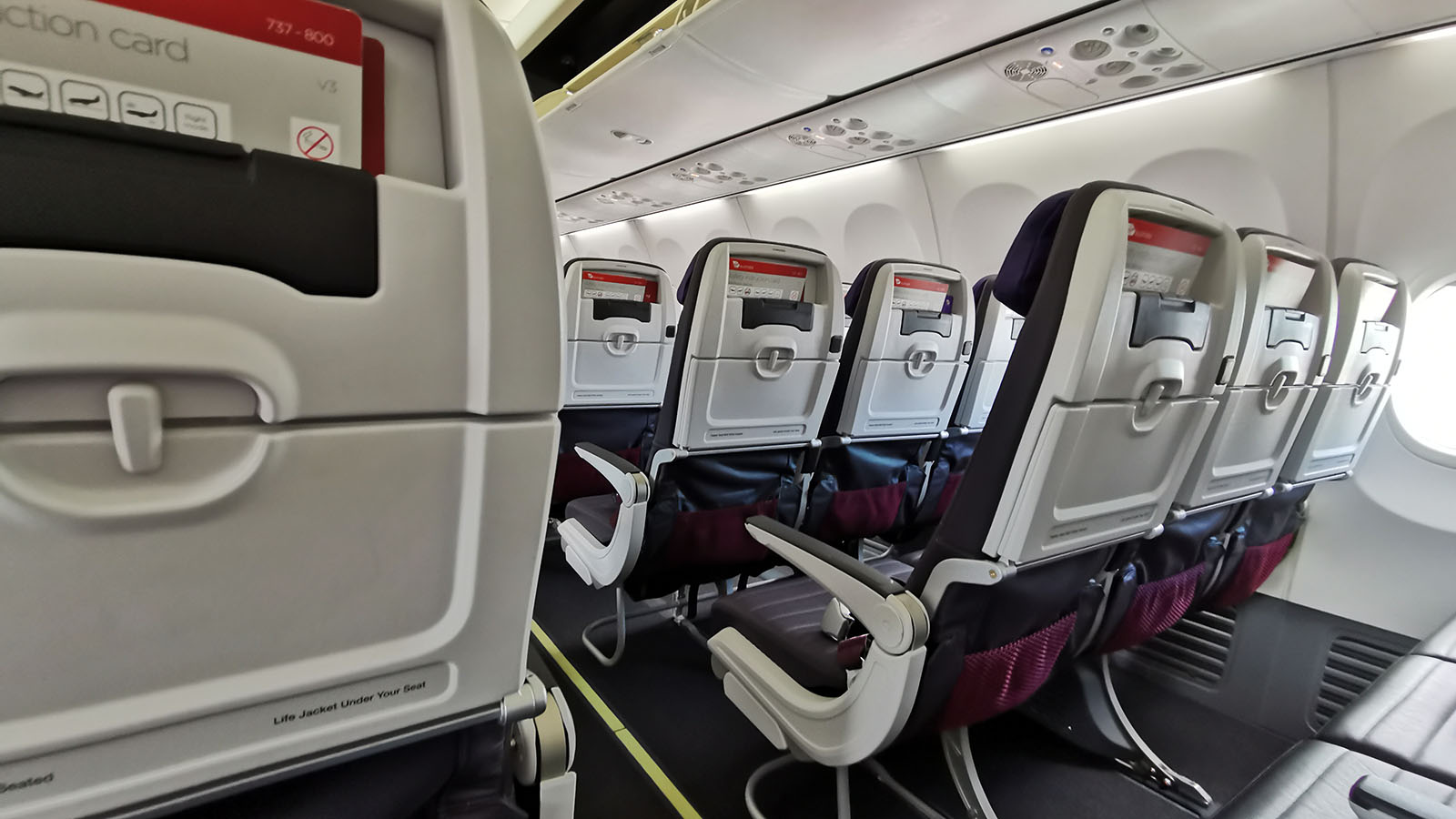 There's also a new device holder. For an airline that structures its inflight entertainment around passengers bringing their own devices, it's great to see. A fold-open hook works best with tablets, while a pull-up clamp suits smaller items like smartphones.
It's a feature that also improves comfort. Whatever you're watching, the screen now sits at your eyeline. This means not hunching over to view your device, while also keeping your tray table free for drinks and snacks.
Speaking of comfort, I'm six feet tall. It's pleasing to see that even so, my knees don't quite reach the seat in front. The updated headrest also feels a tad softer than the previous iteration.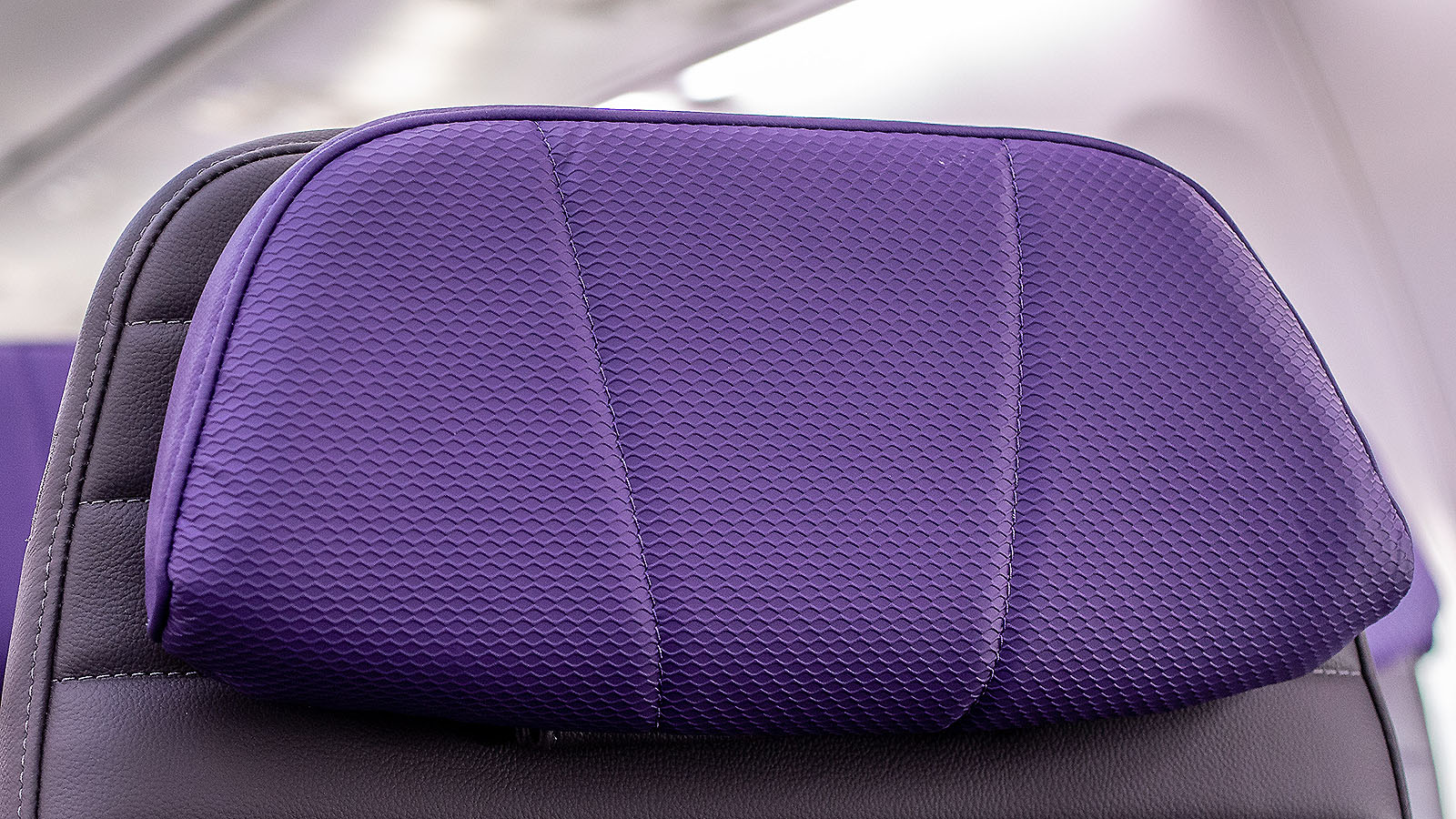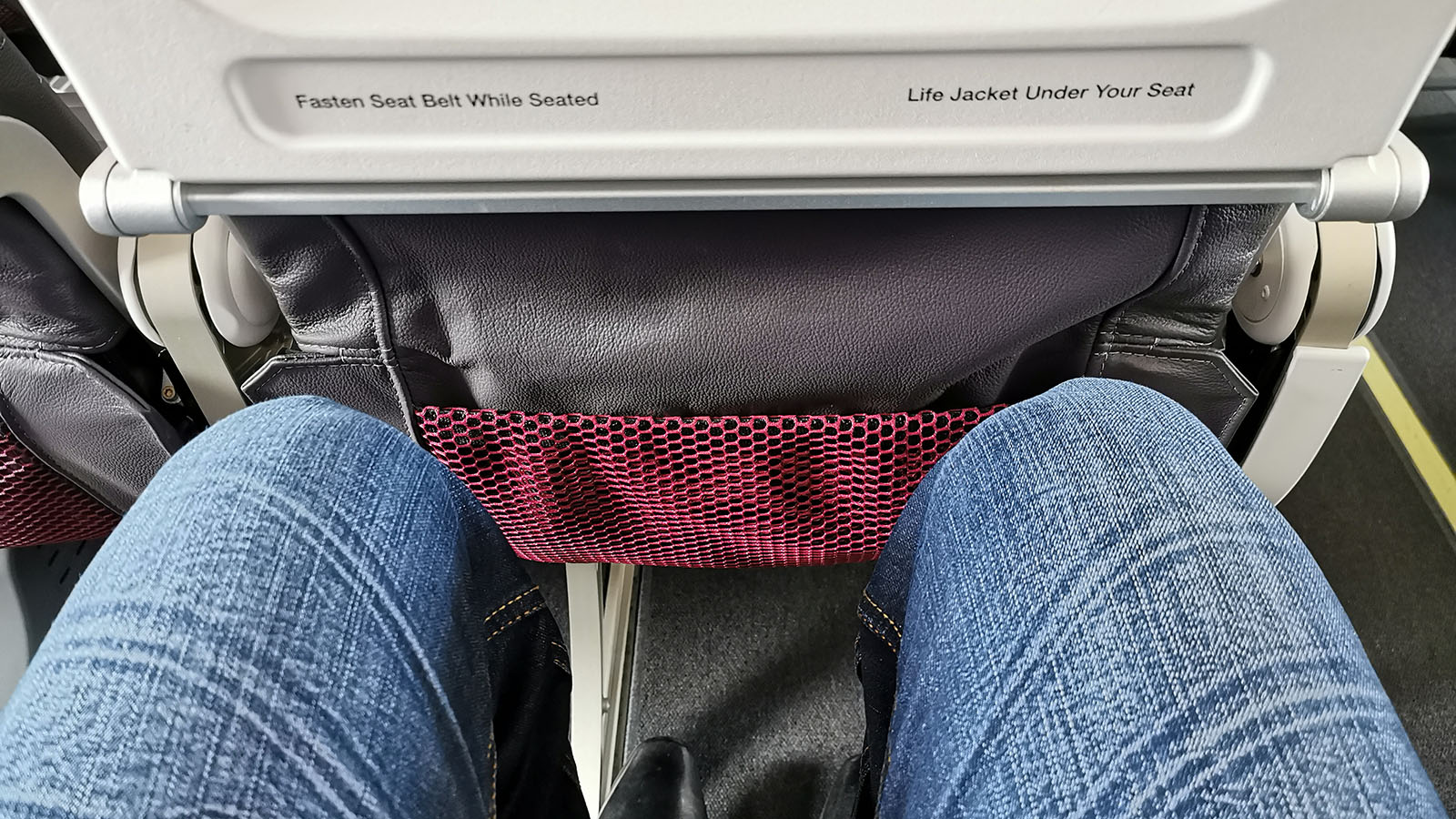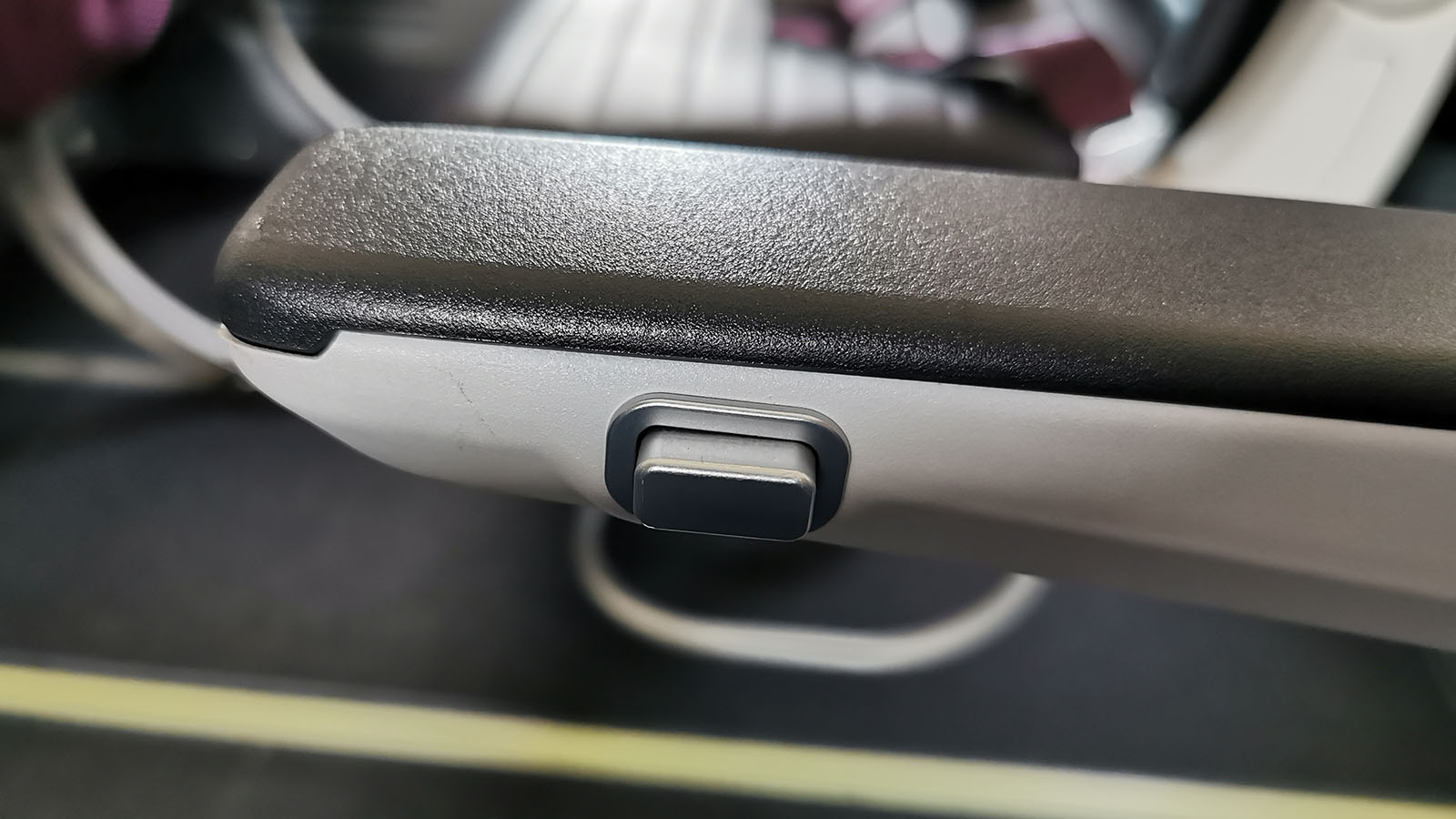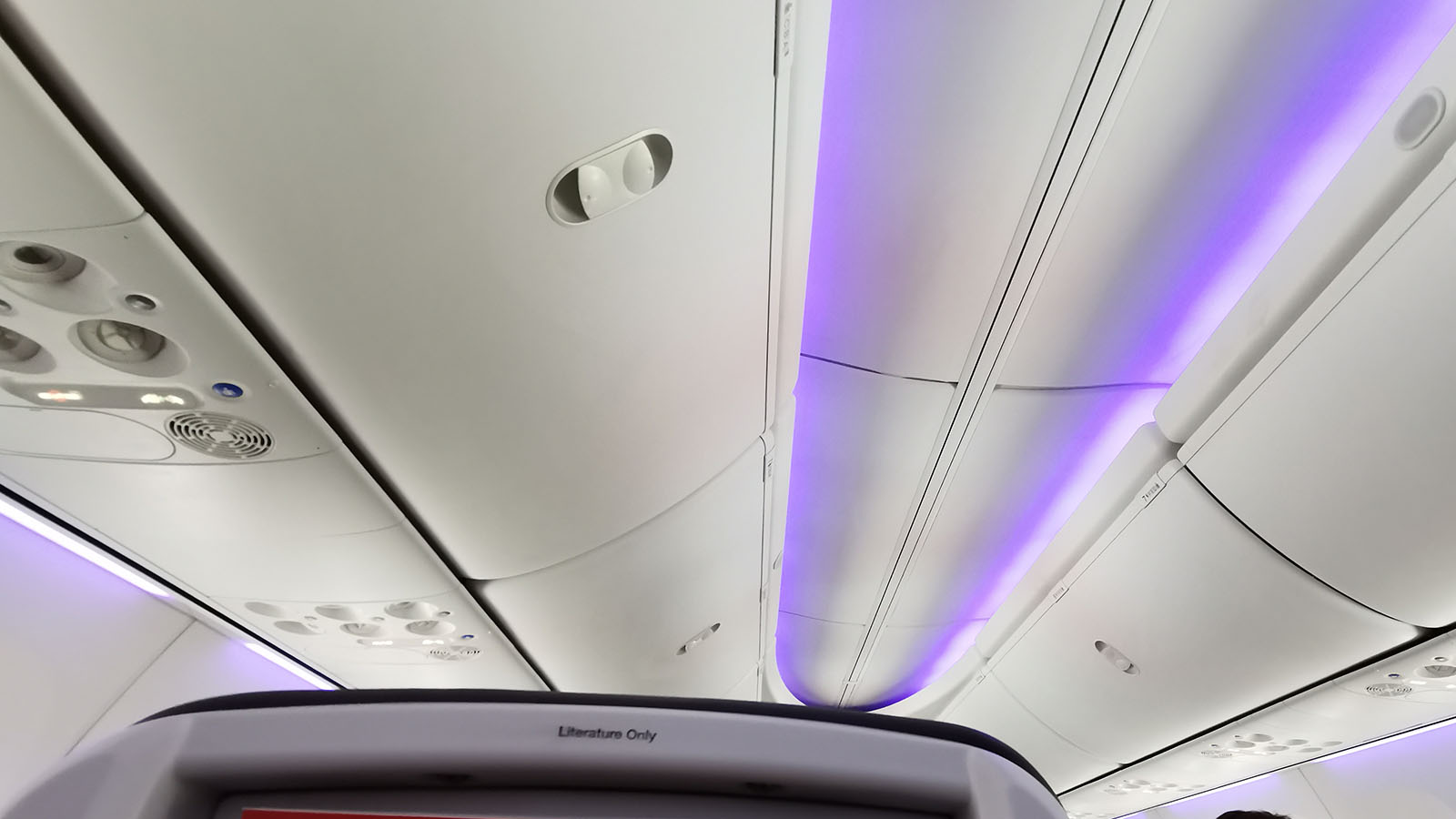 Of course, you can still recline the seat – as the person in front of me did for the duration of the flight. The airline's signature mood lighting also mirrors what you'd find across much of its other Boeing 737 jets.
While there's no inflight power for now, the seats are USB-ready. This makes it easier for Virgin Australia to power up the experience in future, should it choose to.
Virgin Australia Boeing 737 Economy Class food and beverage
Virgin Australia's Economy Class service begins with complimentary tea, coffee and water for all passengers.
A wider range of drinks, as well as snacks and more substantial bites, are available from the 'buy on board' menu. Being a lunchtime service, a selection of sandwiches, wraps and pies join the standard selections today as specials.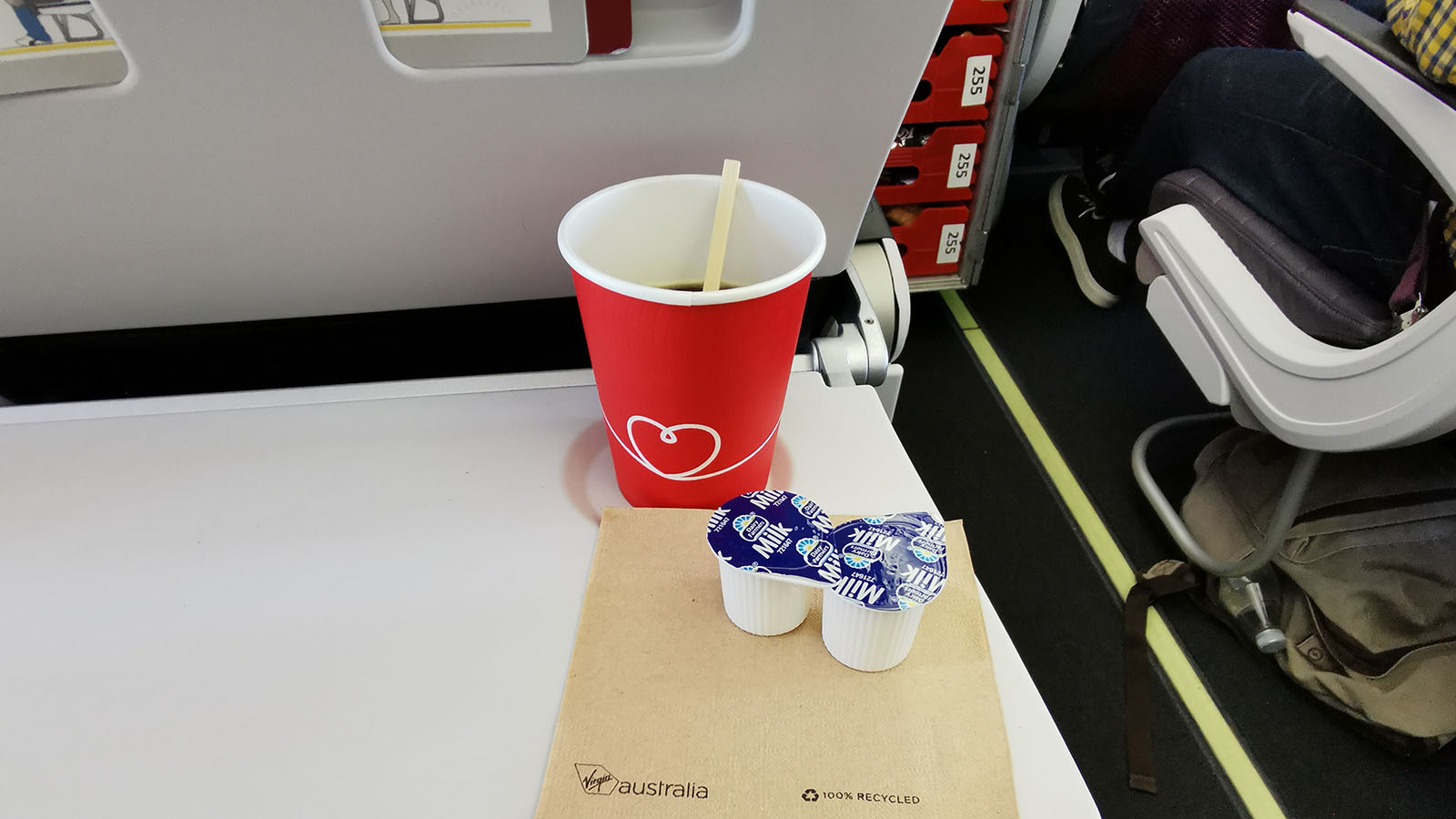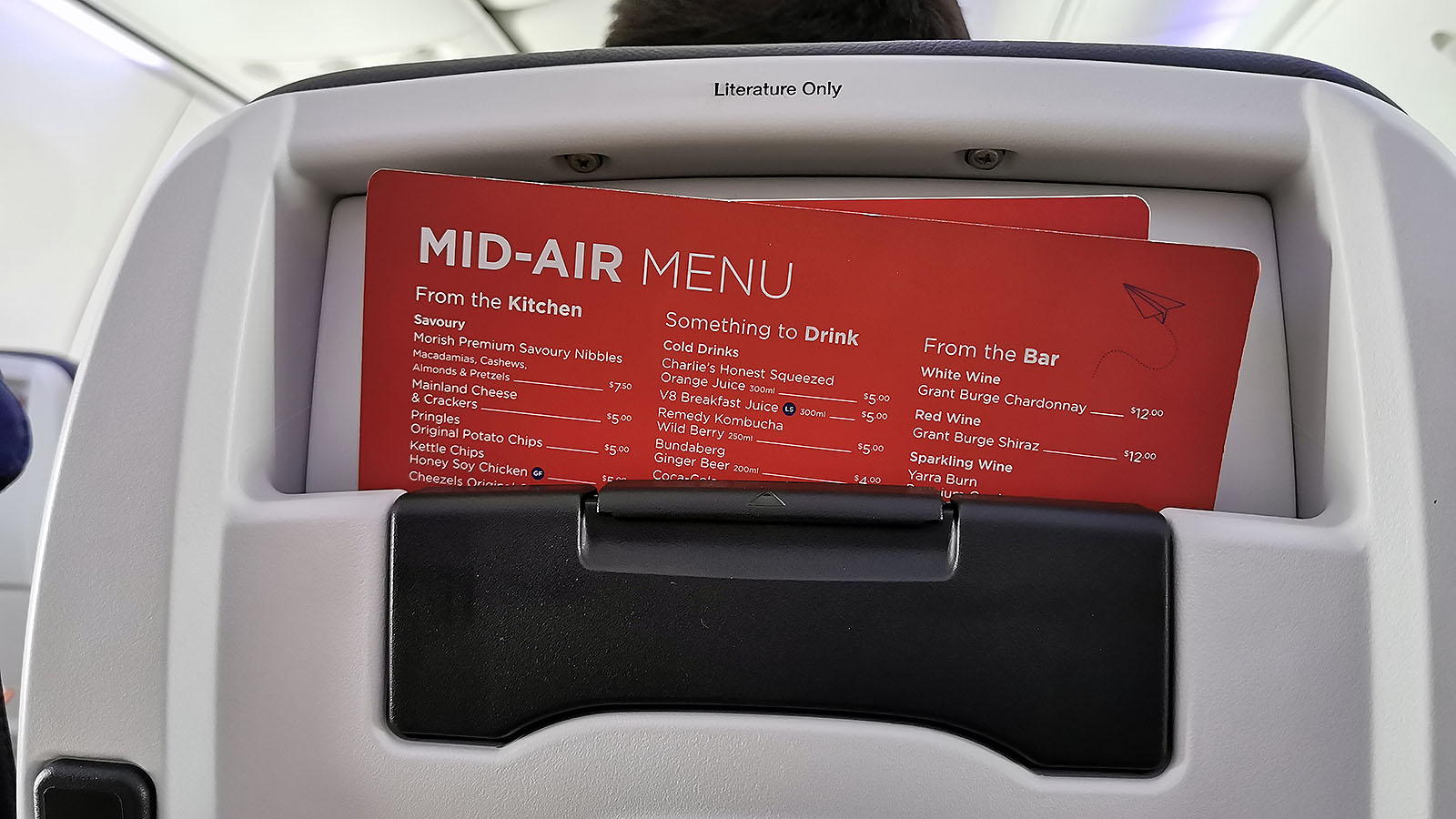 Having enjoyed an early lunch in Virgin Australia's Brisbane Lounge, I didn't need to indulge – but did appreciate having the option.
Virgin Australia's new Boeing 737 Economy Class service and entertainment
Cabin crew on today's flight deliver Virgin Australia's signature service with a smile. The atmosphere towards Hamilton Island is also noticeably more relaxed than the capital city flights I most often take.
To keep yourself entertained, download Virgin Australia's Wi-Fi streaming app before your flight, available for Android and iOS. From here, all passengers can browse movies and TV shows at no charge. This includes some newer-release titles like In The Heights.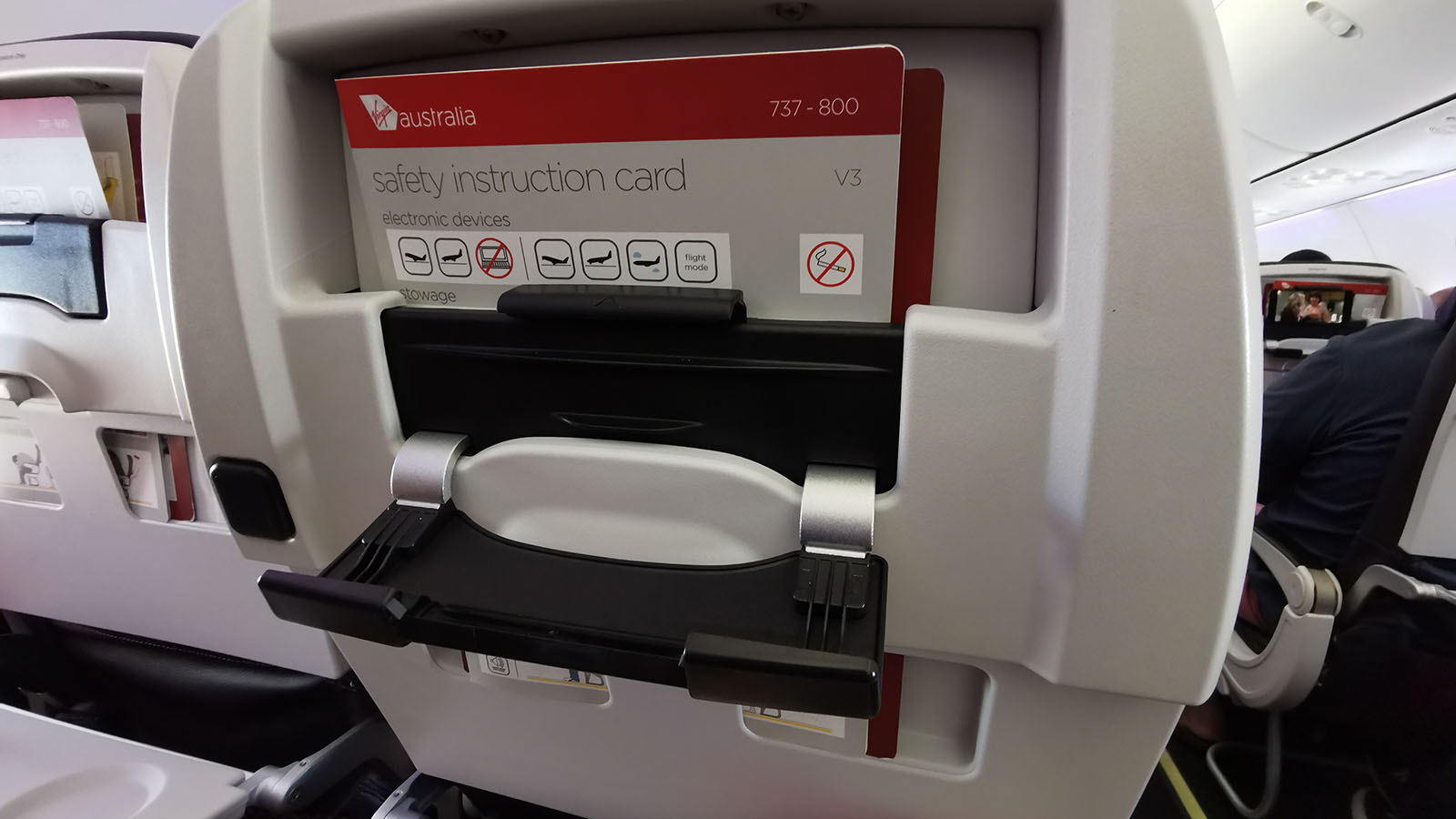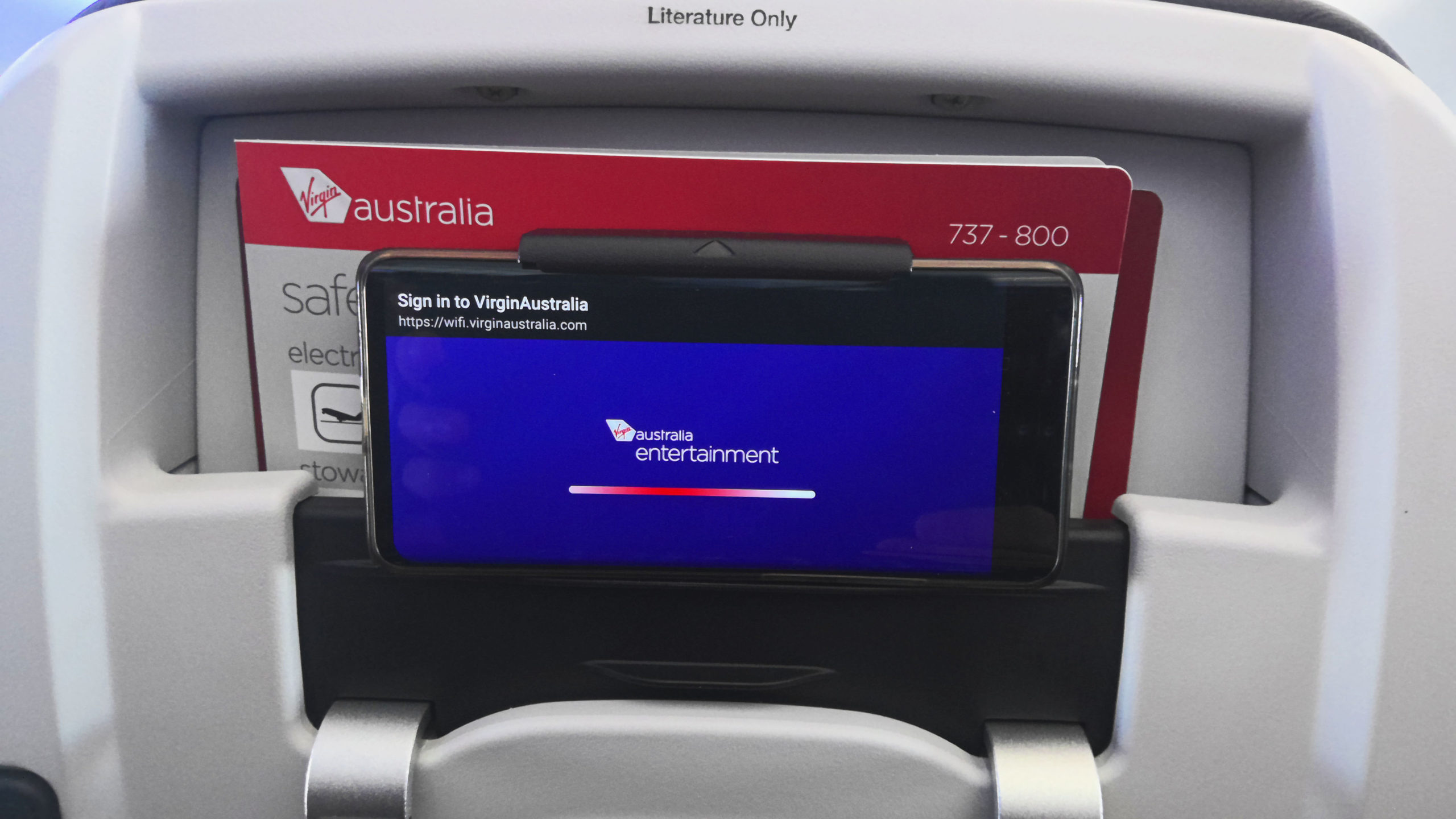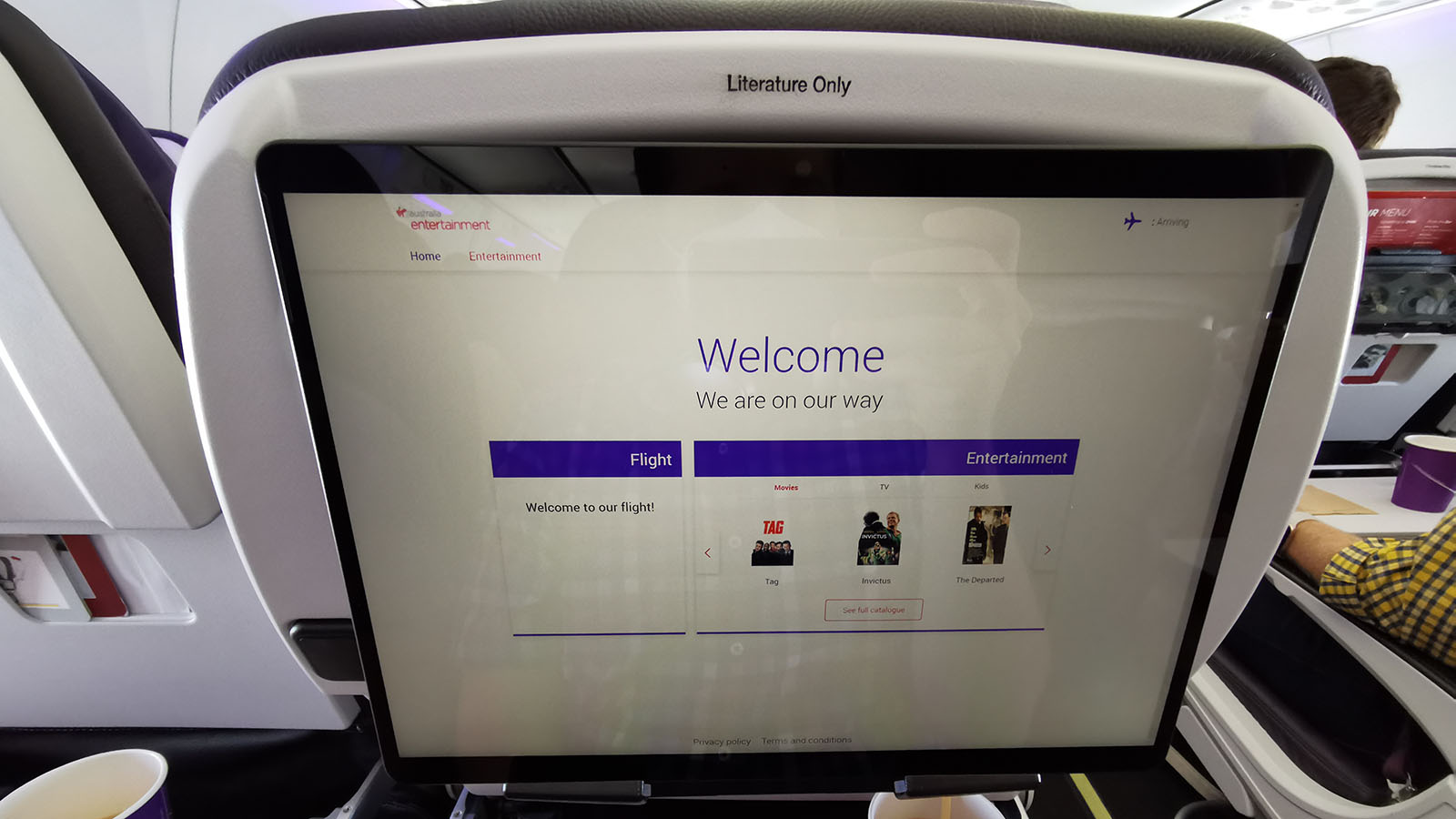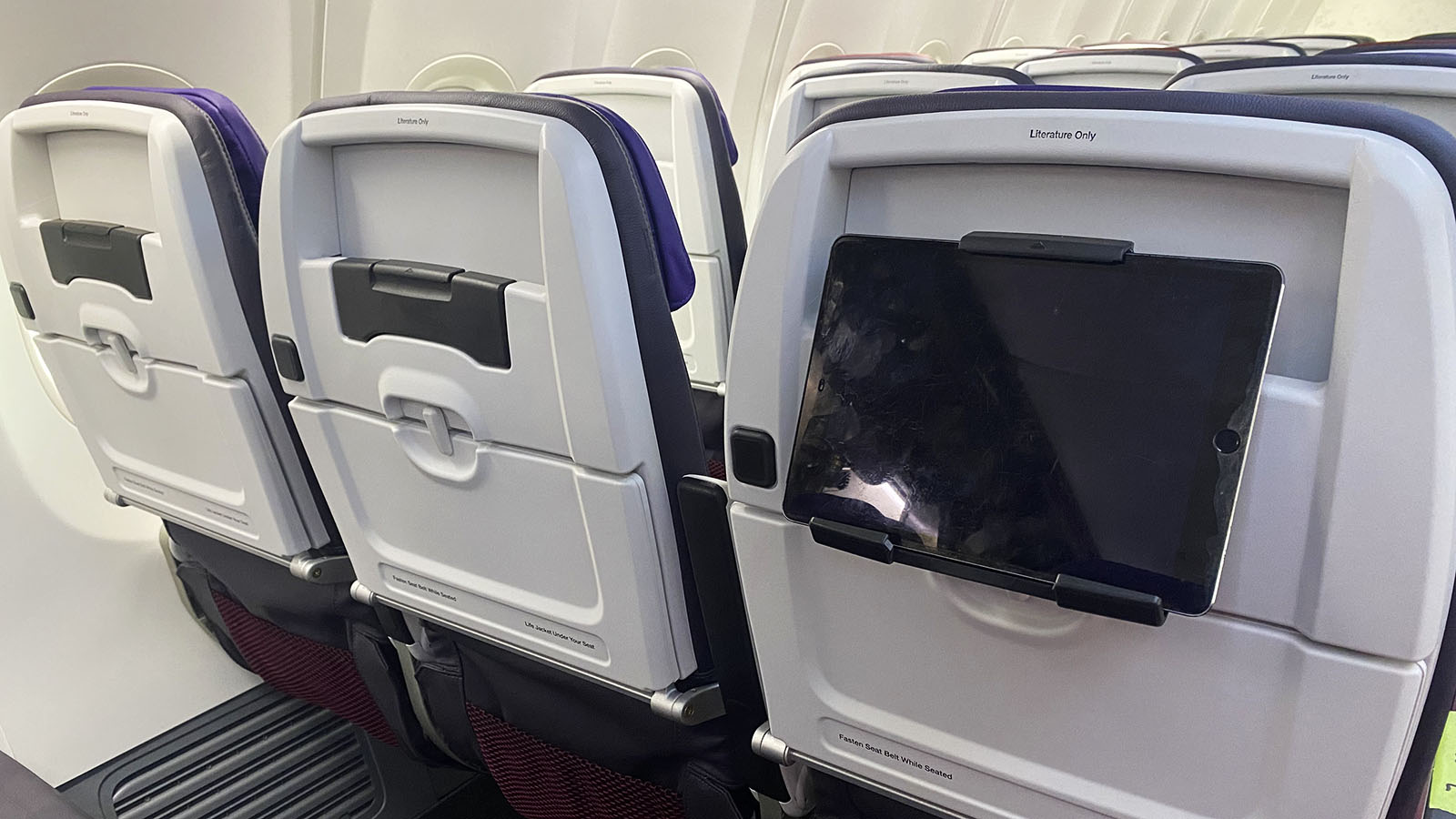 If you can, make use of those handy gadget holders. But when attaching a tablet, don't forget to use the clip at the top, to keep it snug. Because that clip is out of sight once the tablet is sitting in place, I forgot – and soon found my Surface in my lap when the passenger in front reclined. Fortunately, it narrowly missed the coffee on my tray table!
That's on me, of course. But if that clip were also more prominent or noticeable – such as with a white arrow reminding you to pull up – it'd surely help avoid others encountering the same scenario.
One final tip: if you're taking this same flight to Hamilton Island, consider choosing a window seat. I'm normally an 'aisle' person, and so largely missed the view on arrival. But rest assured I remained glued to the window on departure.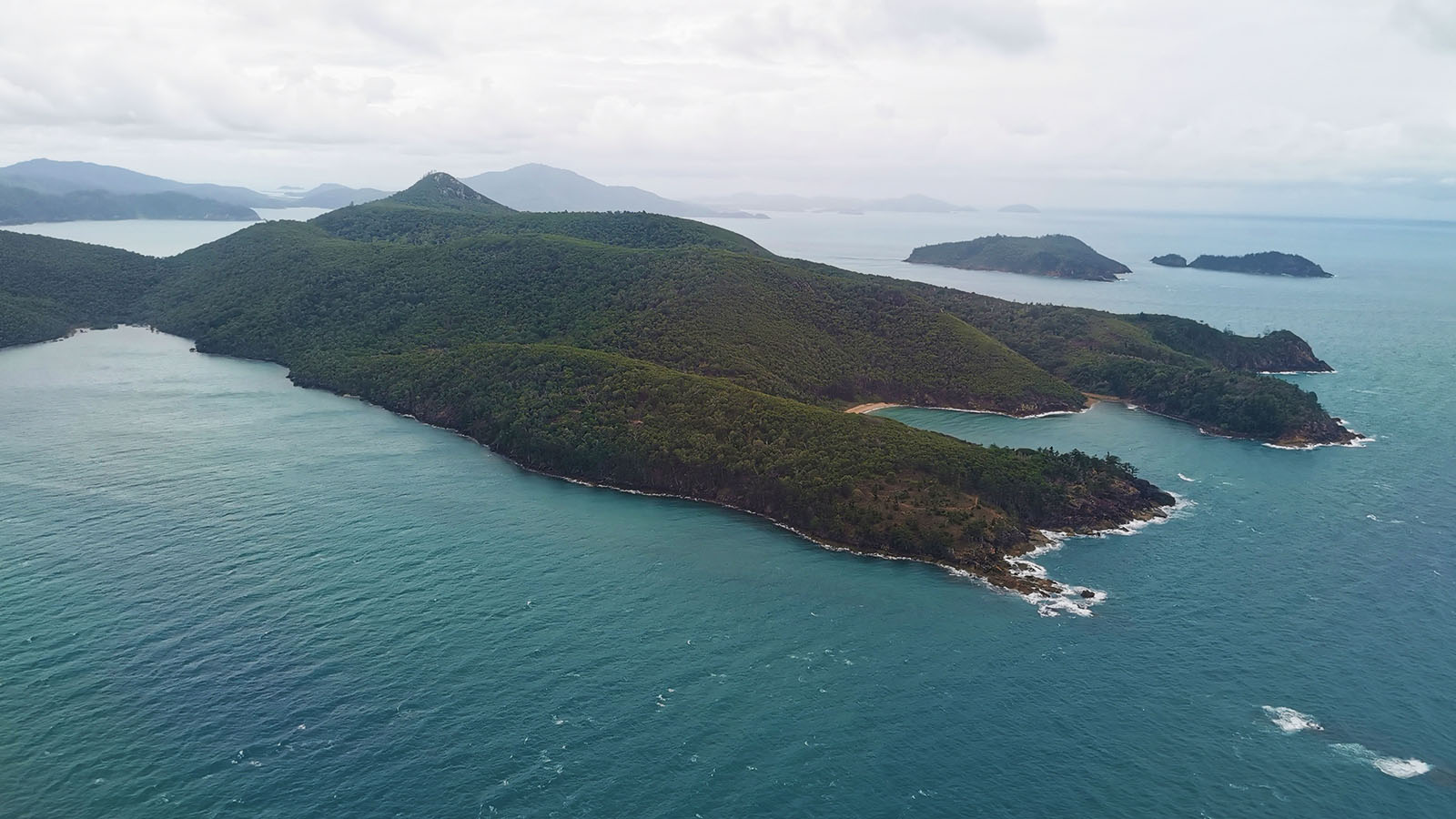 Virgin Australia's new Economy Class seats: FAQ
Want to learn even more about Virgin Australia's brand new seats in Economy Class? We've got you covered.
How wide are Virgin Australia's new Economy Class seats?
Size-wise, the Economy Class seats on Virgin Australia's newest Boeing 737s mirror those of the airline's older domestic jets. This means they're precisely 43cm (17 inches) at the widest point.
Due to the size of the Boeing 737 cabin, the only way to make the seats wider would be to make the aisle smaller – which would make boarding and moving about more difficult.
What are the best seats on Virgin Australia's Boeing 737-800?
While this review highlights the standard Economy Class experience, Economy X is also available on these jets. This is the branding of Virgin Australia's extra legroom seats.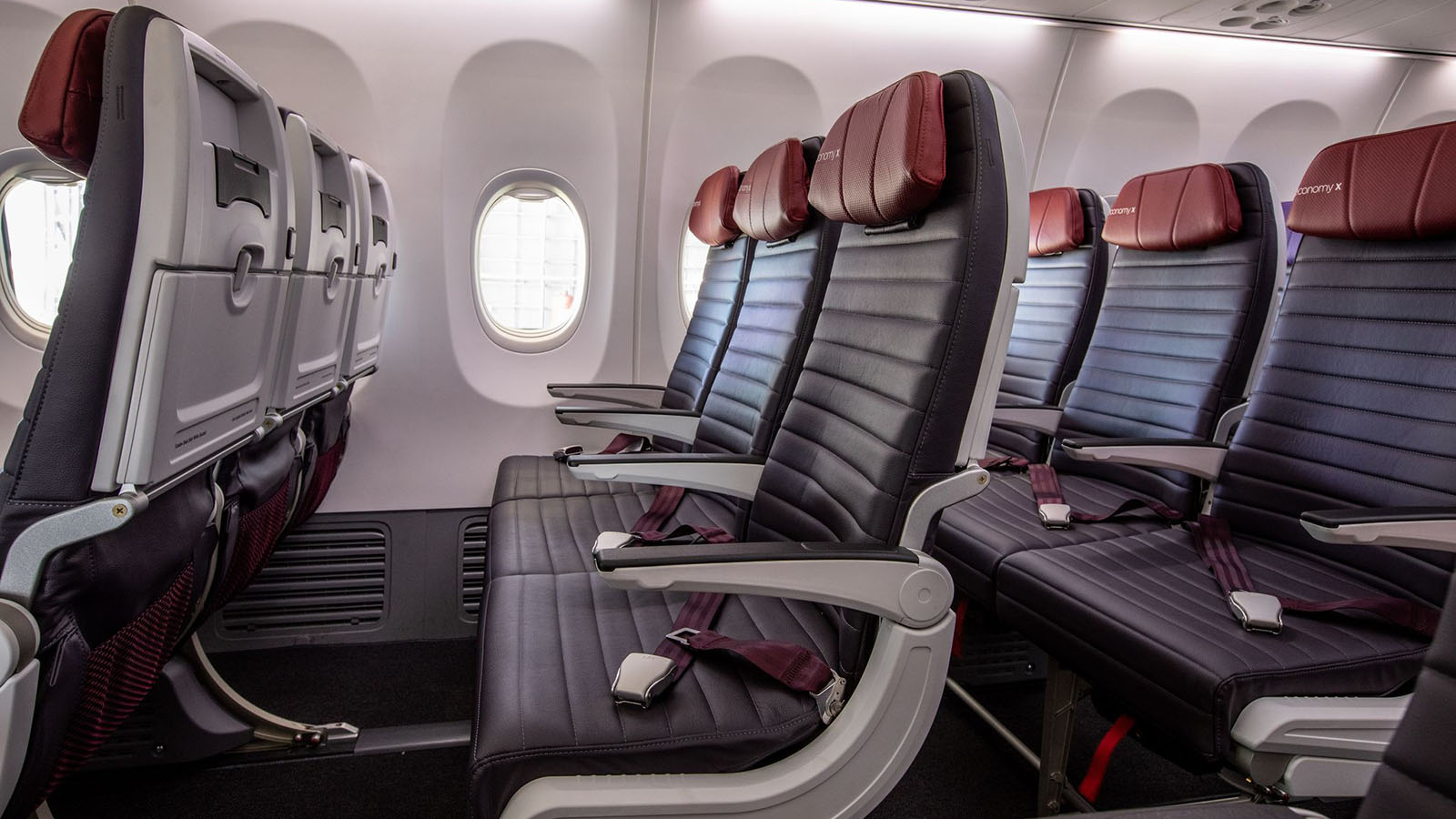 You'll find them at the front of the cabin, spanning rows three, four and five. You'll also spot them at the over-wing exits – rows 13 and 14. These come at a charge for most travellers, but are complimentary for Velocity Platinum members and their companions.
Does Virgin Australia still have Premium Economy Class seats?
Not anymore. Virgin Australia Premium Economy Class was previously exclusive to the airline's Boeing 777 jets. These planes have since left the Virgin Australia fleet.
That leaves smaller jets like the Boeing 737, on which your choices are Business Class or Economy Class. For an 'upgraded' experience over regular Economy Class, there's also Economy X.
Summing up
After much turbulence in the aviation industry, it's great to see Virgin Australia investing in improvements to the passenger experience once again.
We're also especially happy to see the introduction of device holders. Even though the 'comfort impact' on short hops like this can be minimal, longer flights are a different ballgame.
As these seats are currently flying as part of a 'trial', we can only hope this trial forges ahead – and finds these seats flying on more of Virgin Australia's aircraft.
Photography by Chris Chamberlin, who travelled to Hamilton Island as a guest of Virgin Australia. Selected images courtesy of Virgin Australia.
---
Stay up to date with the latest news, reviews and guides by subscribing to Point Hacks' email newsletter.
Virgin Australia's new Boeing 737 Economy Class (Brisbane – Hamilton Island)
was last modified:
August 30th, 2022
by