The Old Clare Hotel opened in 2016 after a lengthy conversion from the old Carlton United Breweries head office in Chippendale, just outside the centre of Sydney.
It's the only one of four Design Hotels properties in Australia that has been incorporated into the Marriott brand.
Design Hotels are independently operated properties, with the quirky Old Clare Hotel offering 62 bespoke rooms, attempting to retain original heritage features and create a sense of style – and for the most part, it all works really well.
You can find out more in our guide to Design Hotels in Australia, and note that while you can earn and redeem Marriott Rewards points for stays at this hotel, not all elite Marriott benefits are applicable at Design Hotels.
Research & Booking
The Old Clare Hotel is ranked #31 out of 174 hotels in Sydney on TripAdvisor, offering a great mix of modern comfort in an old building with rooms decorated with vintage memorabilia.
At the time of writing this review, this property was classified as an SPG Category 5 property, costing 12,000-16,000 Starpoints per night.
Due to the merger of SPG into Marriott Rewards, this is now a Marriott Category 5 property, costing 30,000/35,000/40,000 Marriott Rewards points per night (off-peak/standard/peak).
Alternatively, outside of peak travel periods, you can usually pick up a room starting at $330 per night.
I had two rooms booked for myself and a guest, both using cash, so I picked two different room types so I could check them out. The base room that could be booked using 12,000 Starpoints is a Connell Room – shown first below.
The Connell Room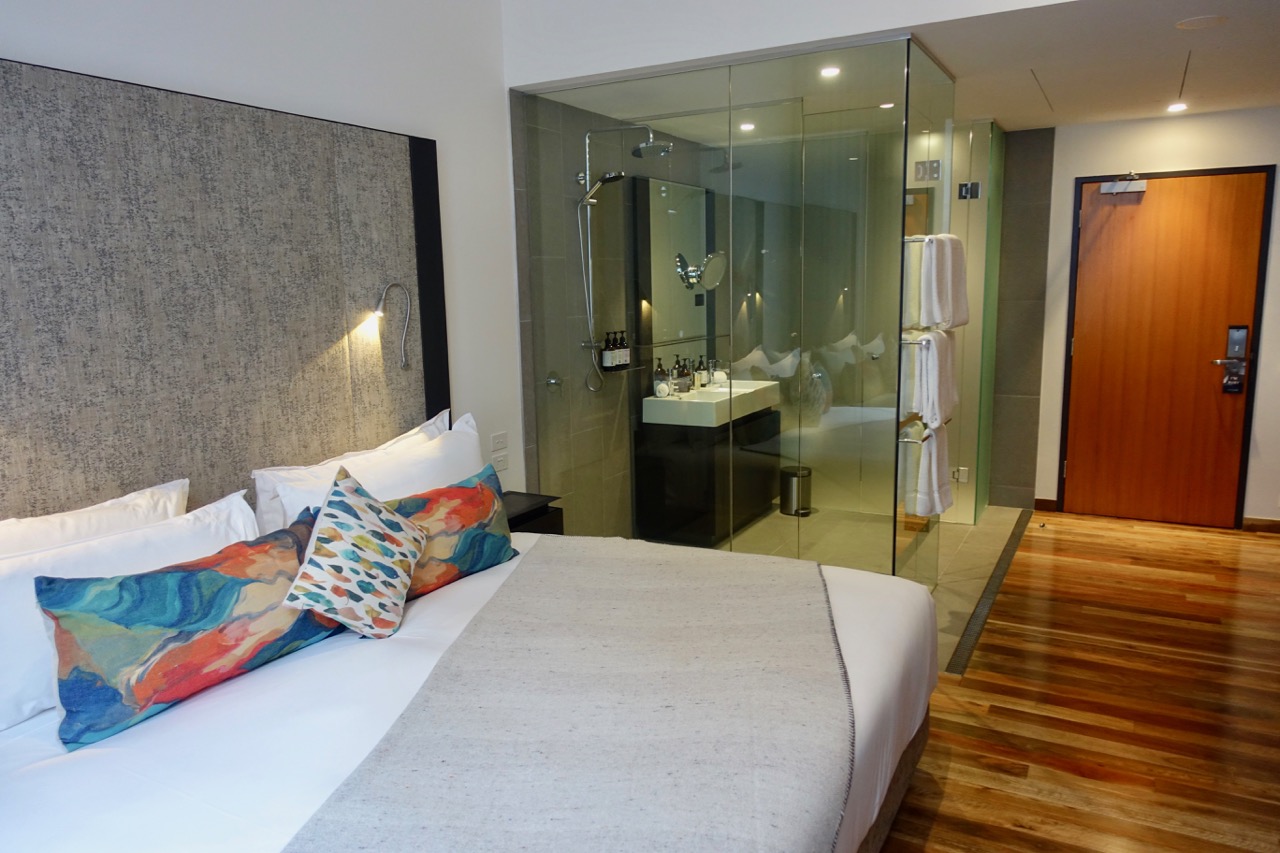 What struck me as the most appealing feature of the Connell Room is the really high ceilings, giving the impression of more space within what is an already fairly reasonably sized room. I believe a lot of rooms in The Old Clare are somewhat unique, so your own experience may differ.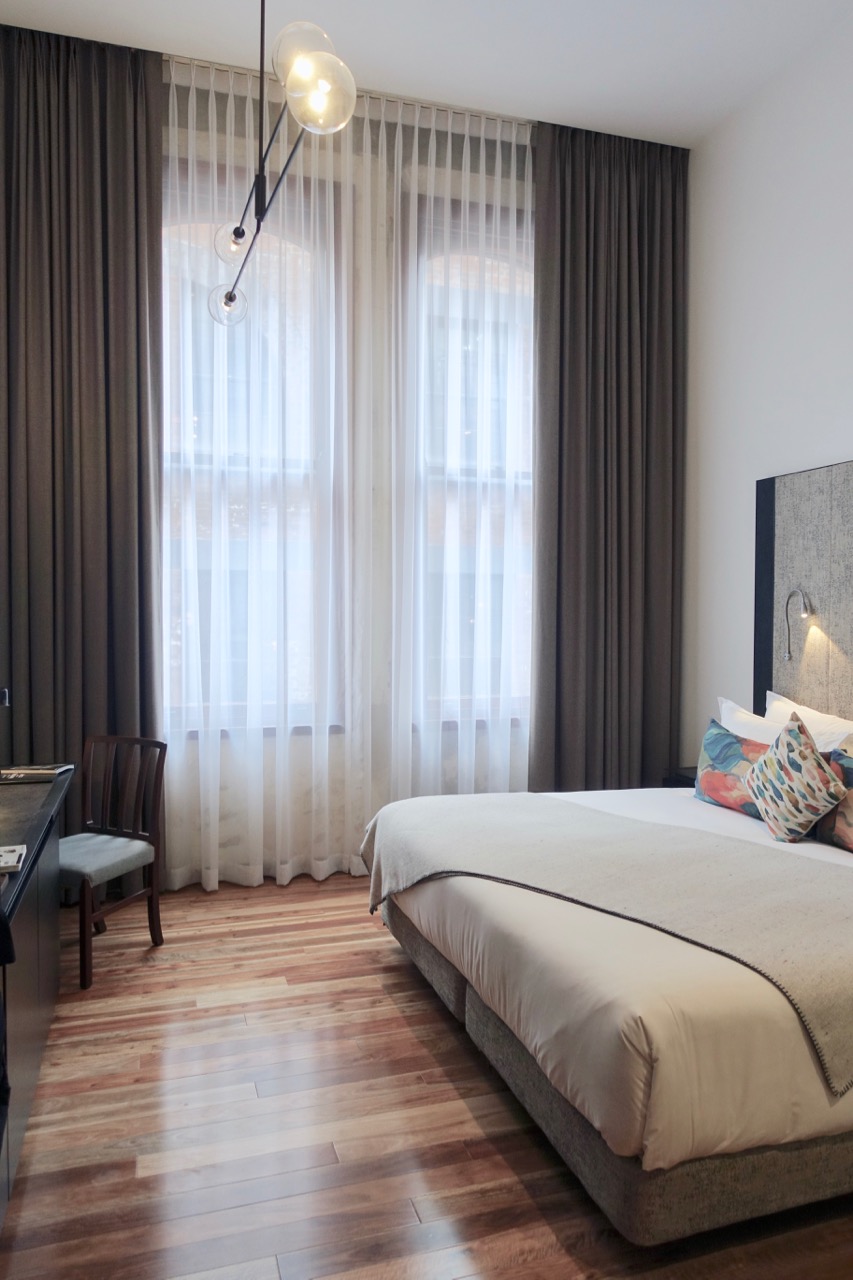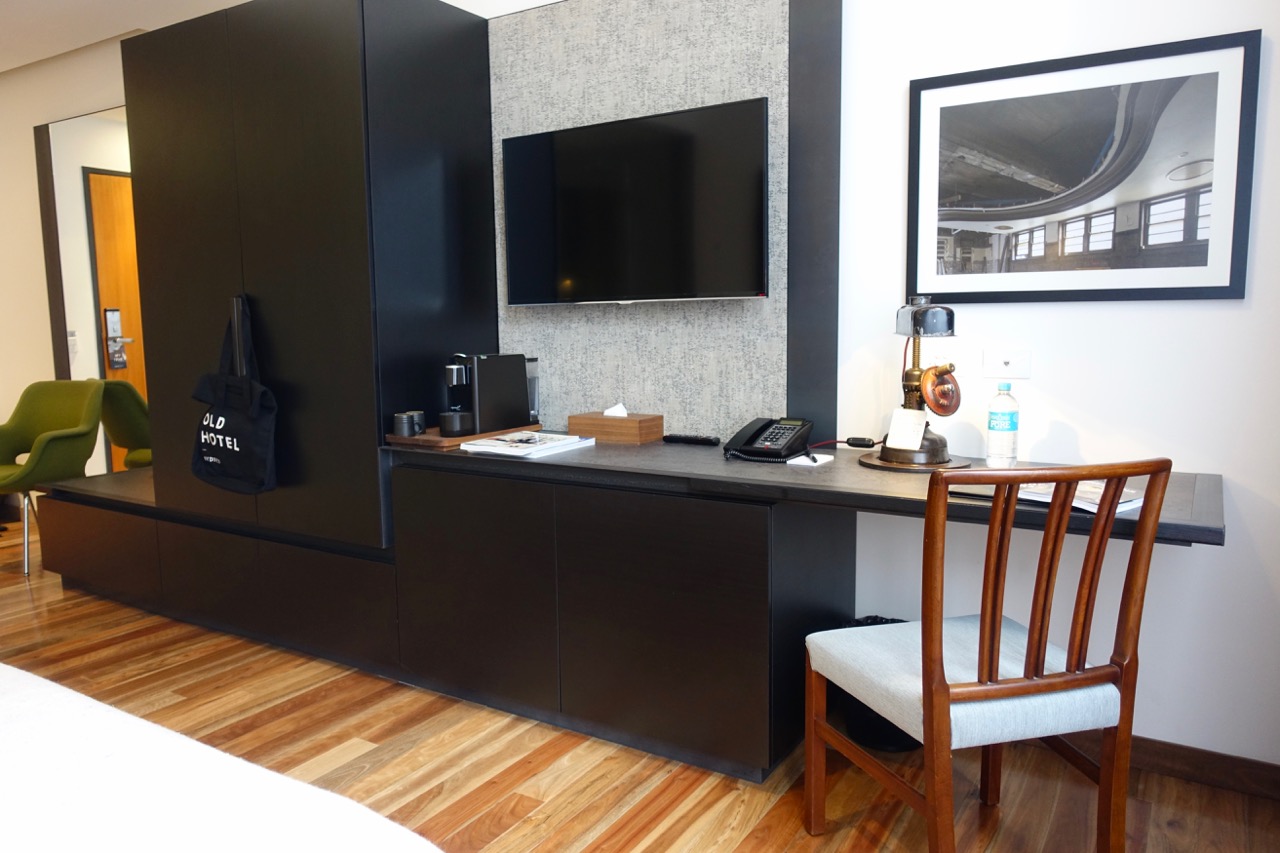 Antique furniture and feature pieces remind you you aren't in a traditional business hotel.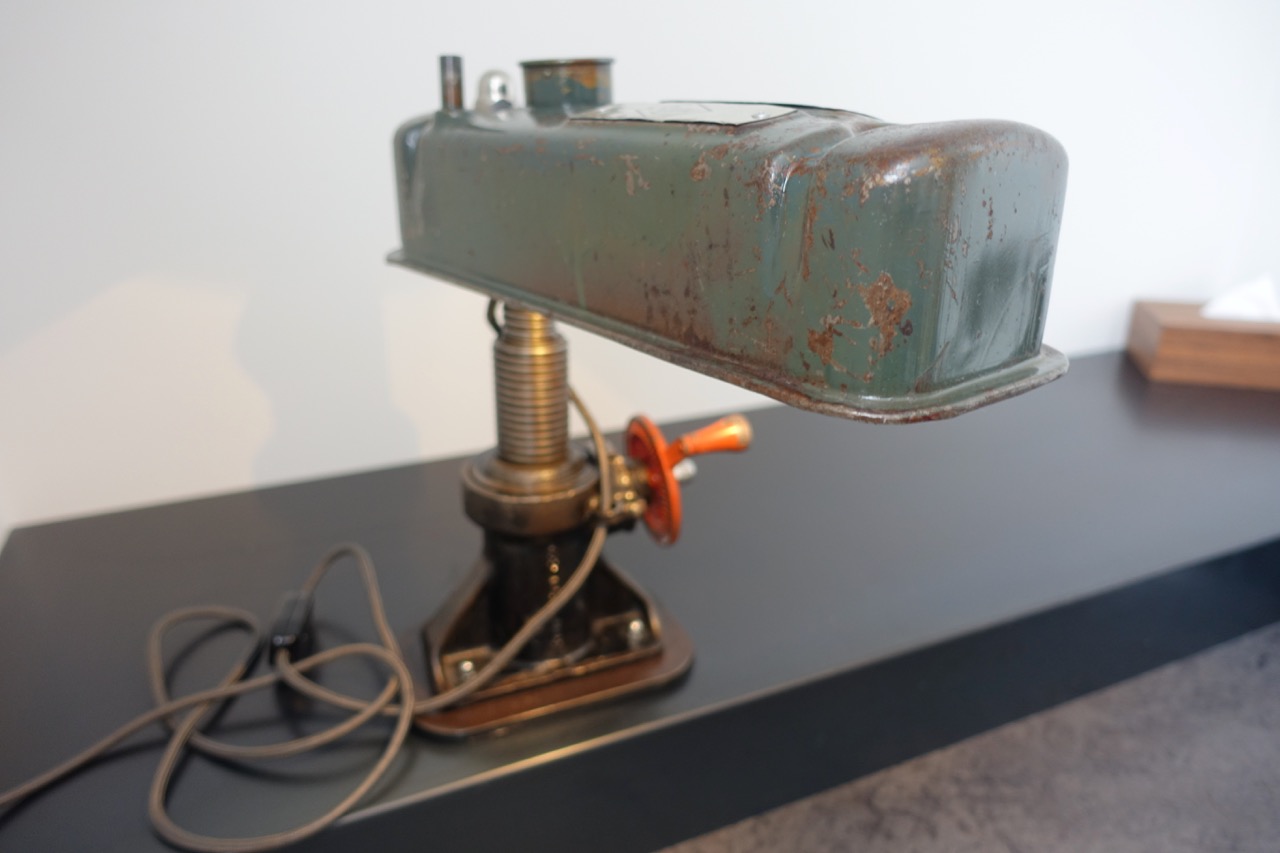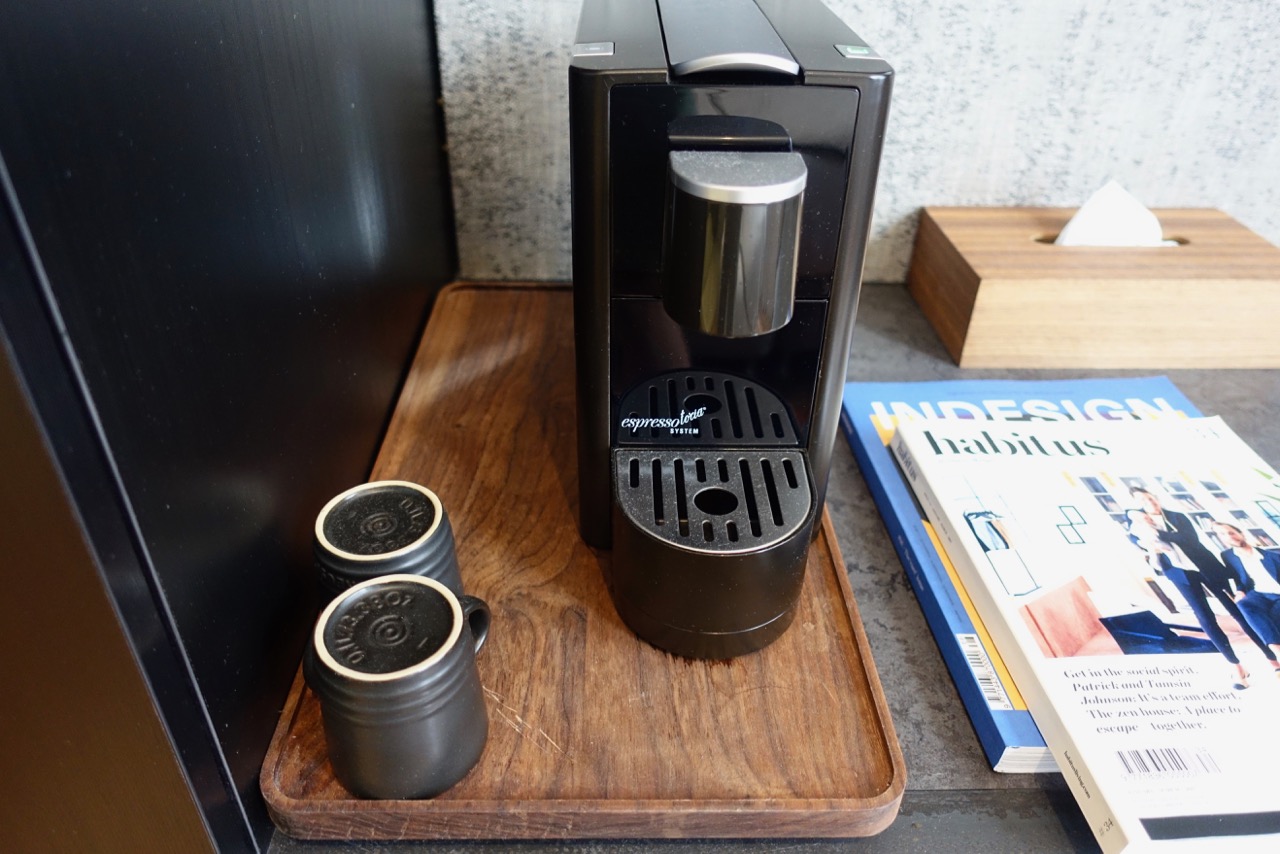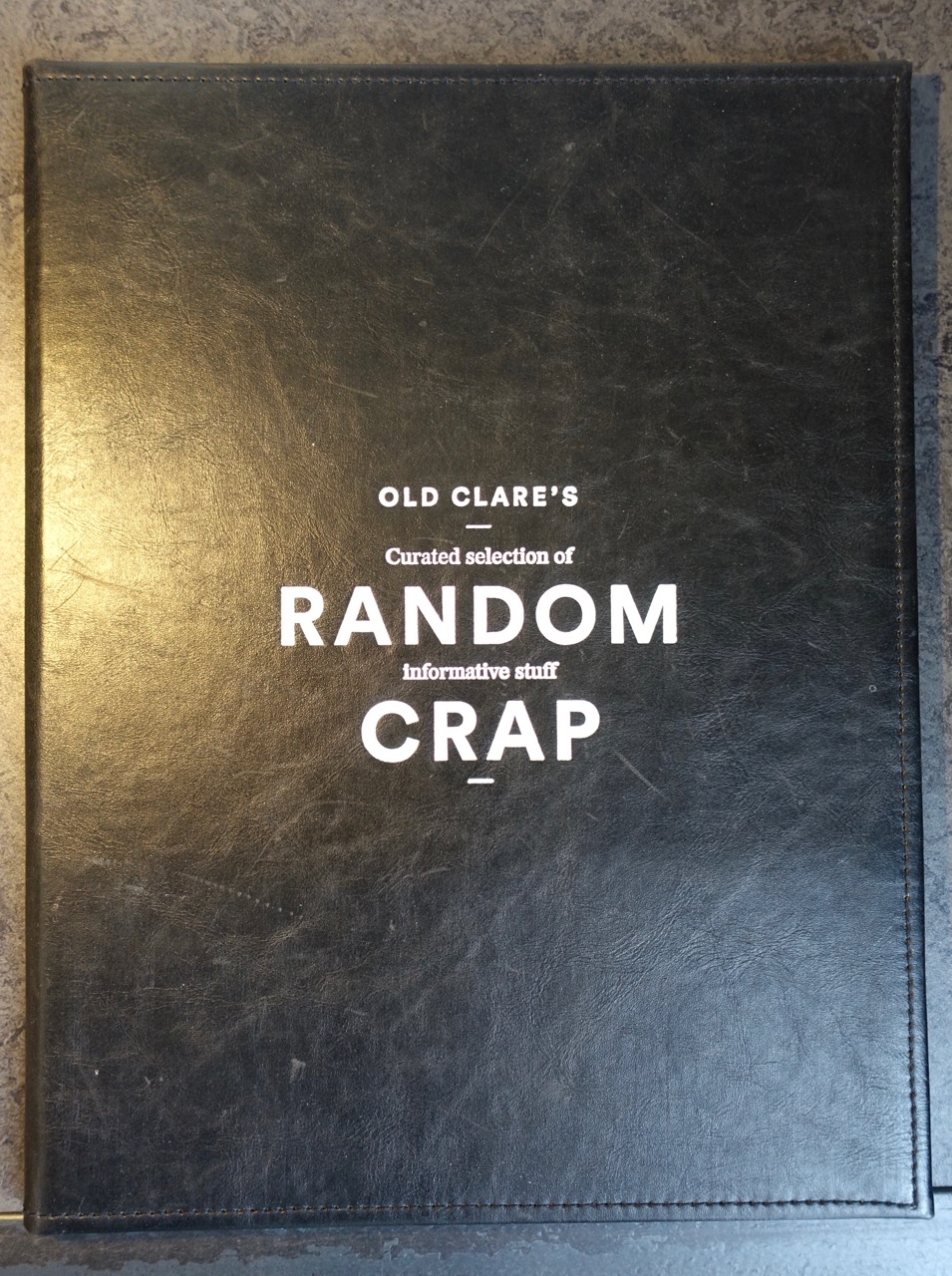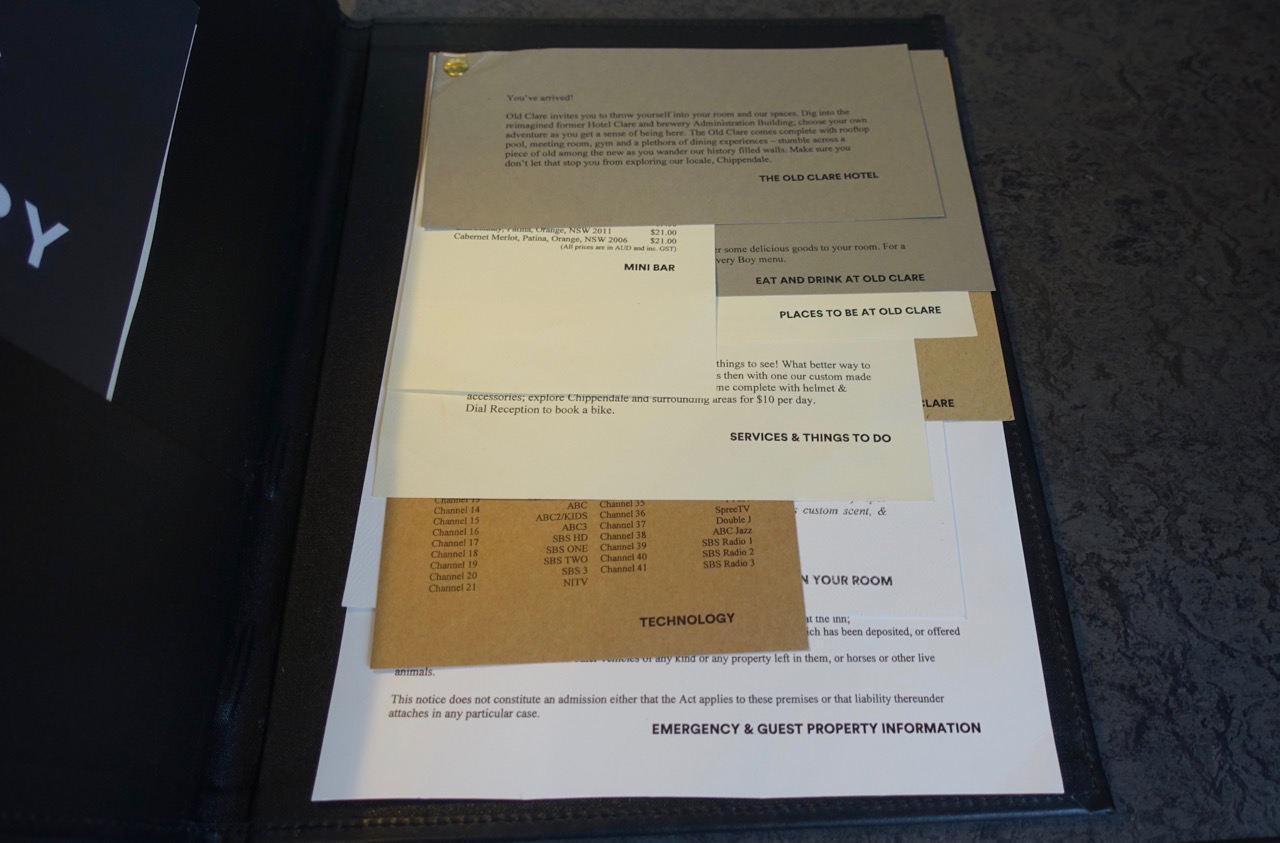 The totally clear bathroom means that you would only want to be sharing this room with someone you are very comfortable with.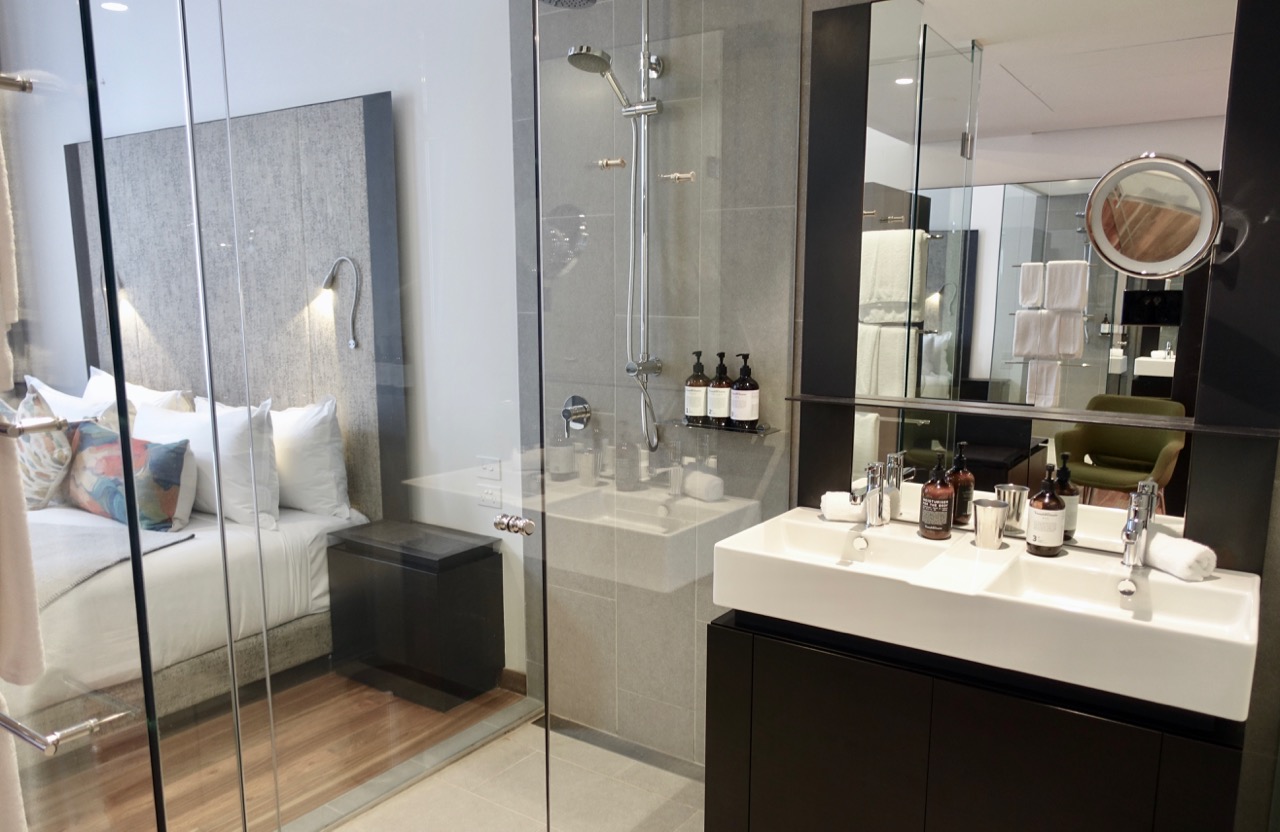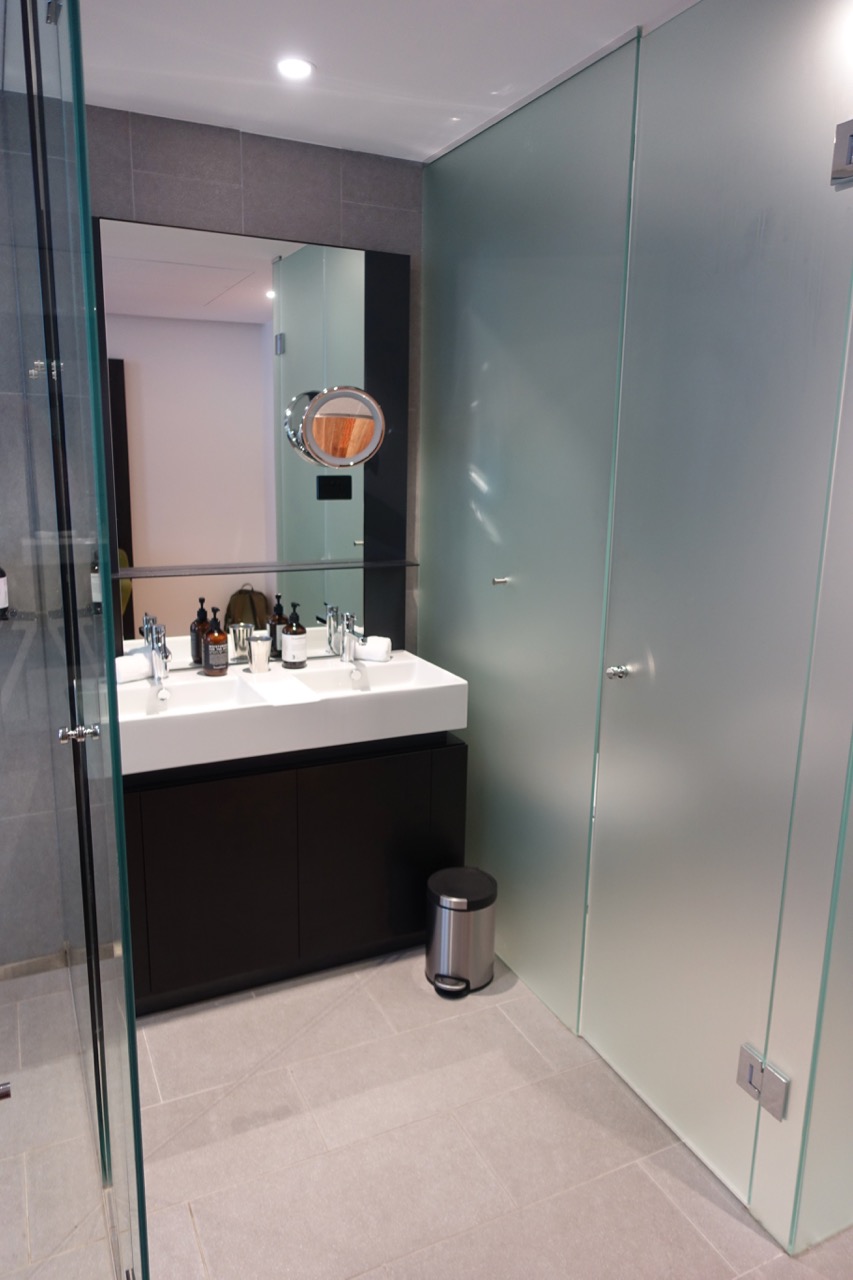 The Chippendale Loft
As far as I can discern, it's not possible to redeem Starpoints for stays in rooms outside a Connell Room, but if you are paying cash and want more space, then be sure to look at the higher room categories.
The Chippendale Loft was around $80 per night more expensive and offers a downstairs lounge and upstairs bedroom and bathroom, all of which were fairly spacious and well-designed.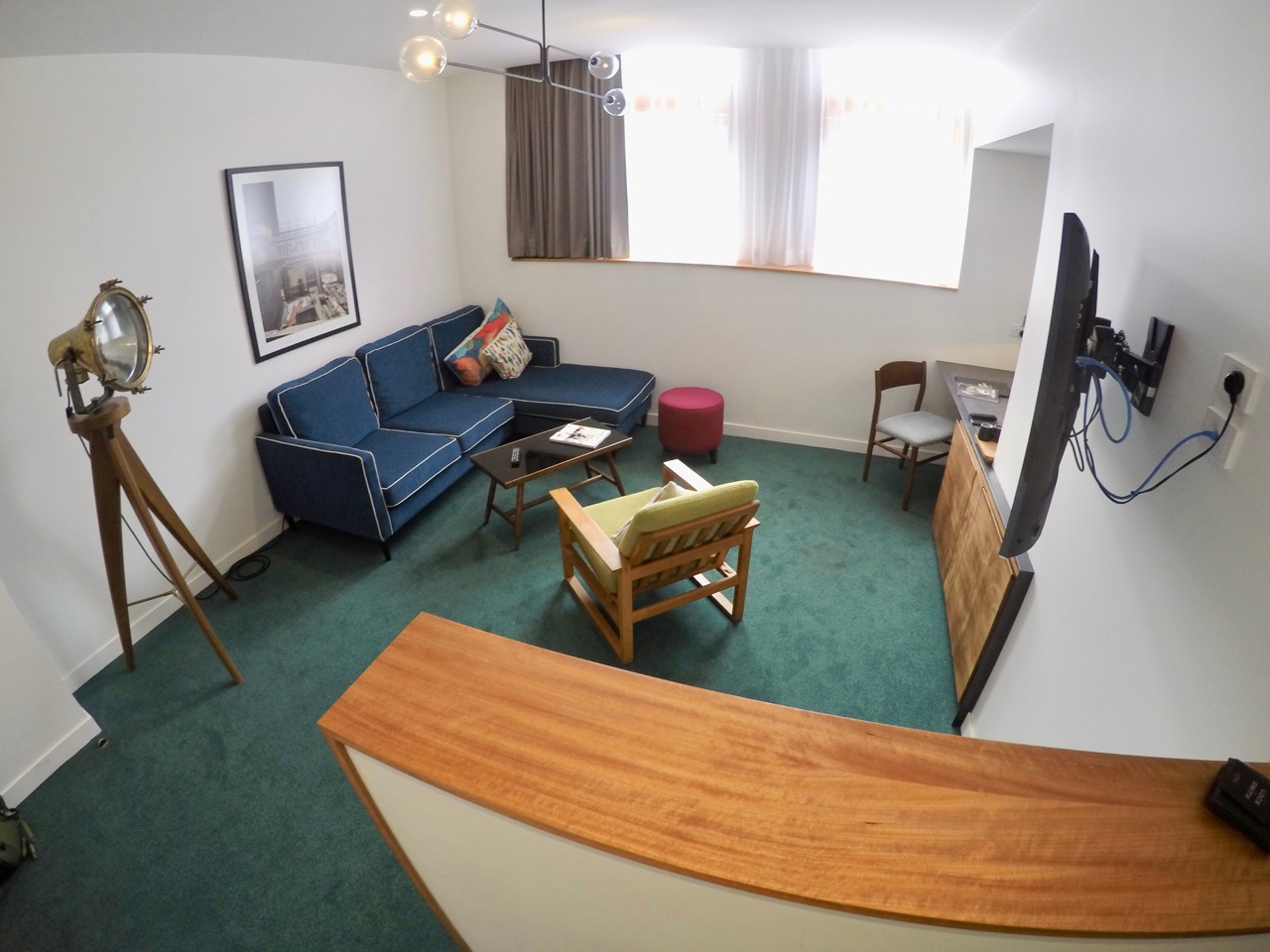 Living Area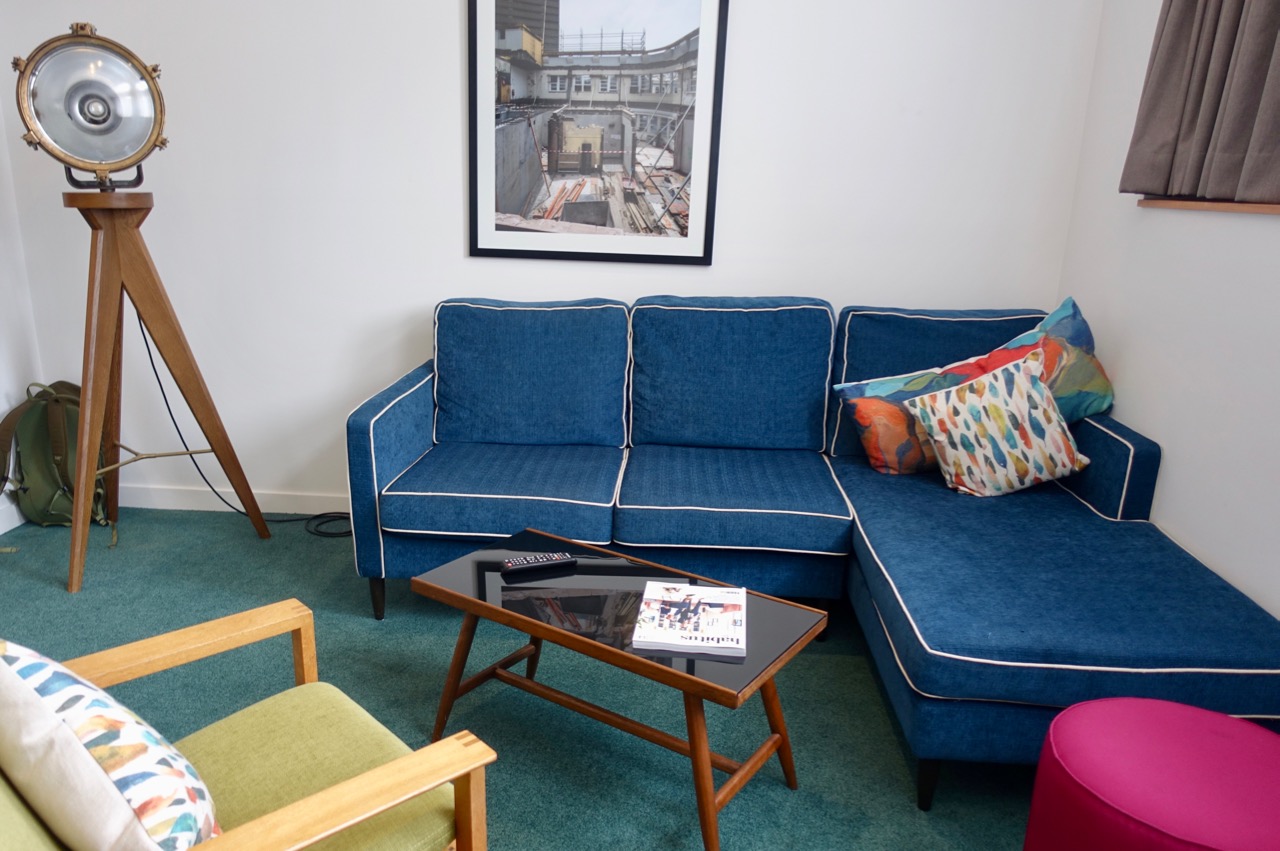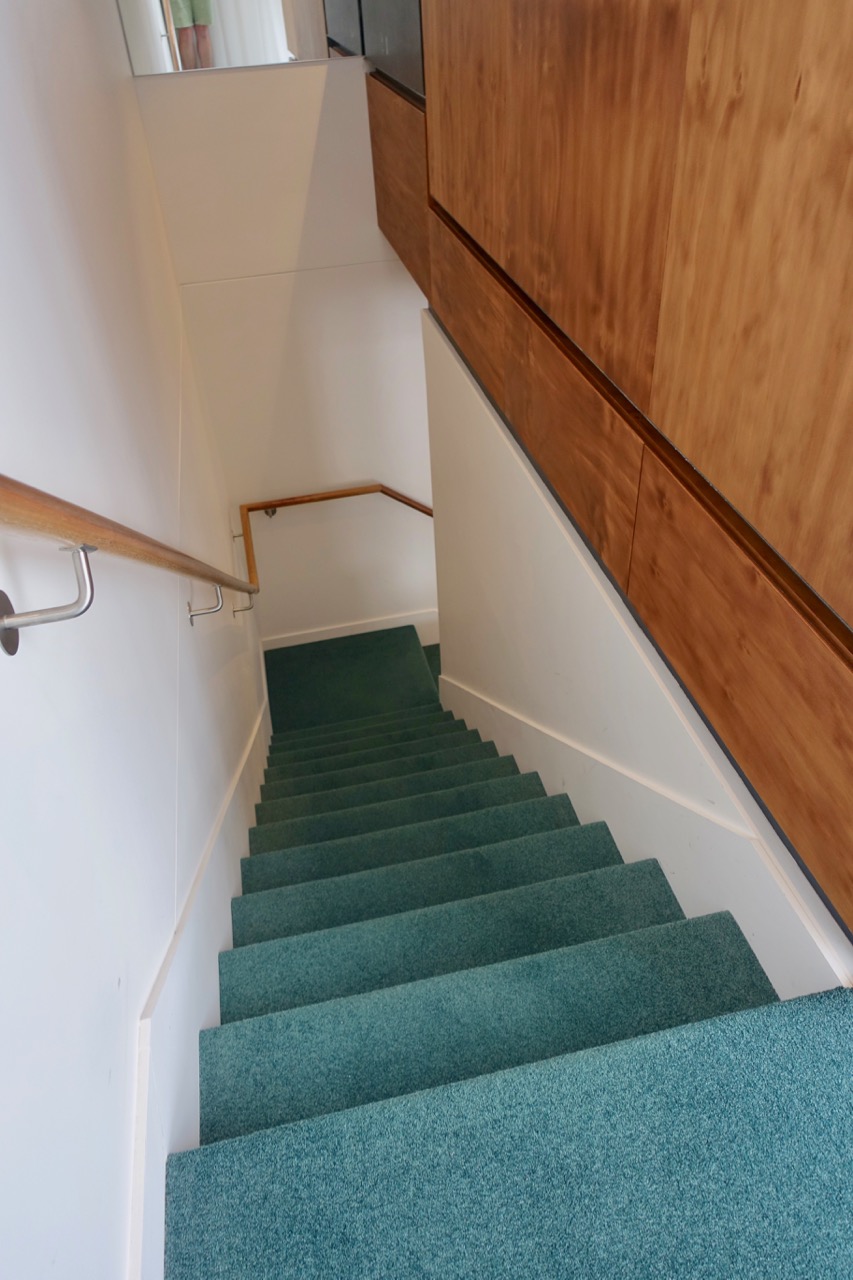 Stairs to the bedroom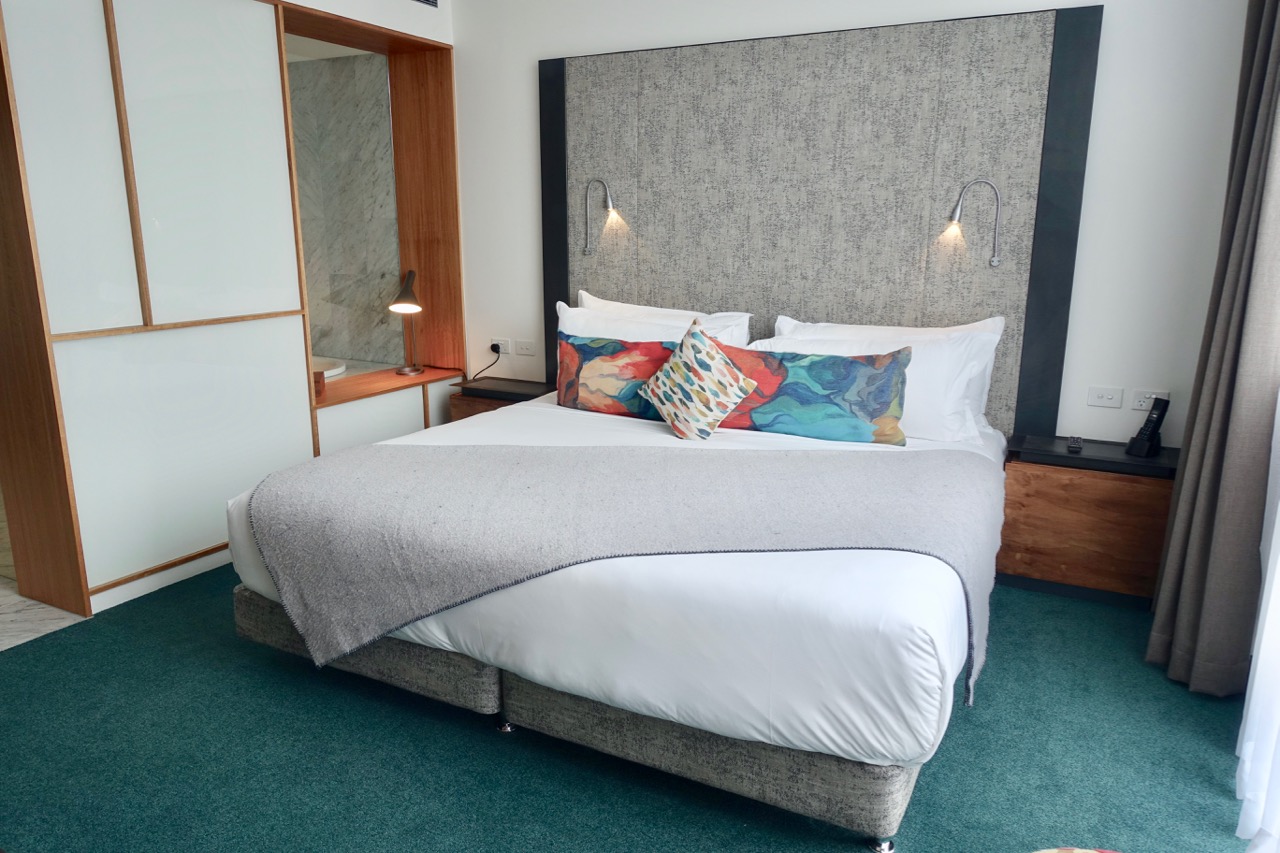 King size bed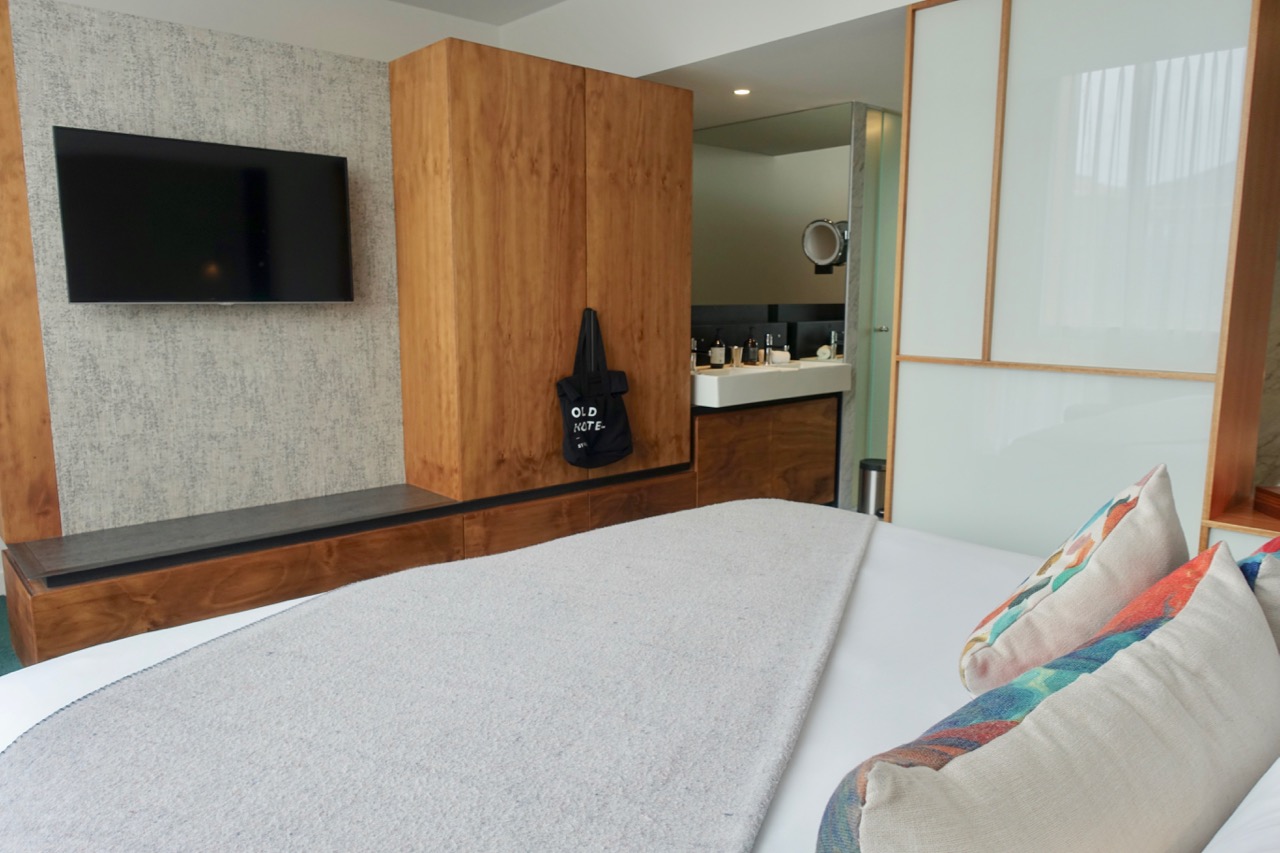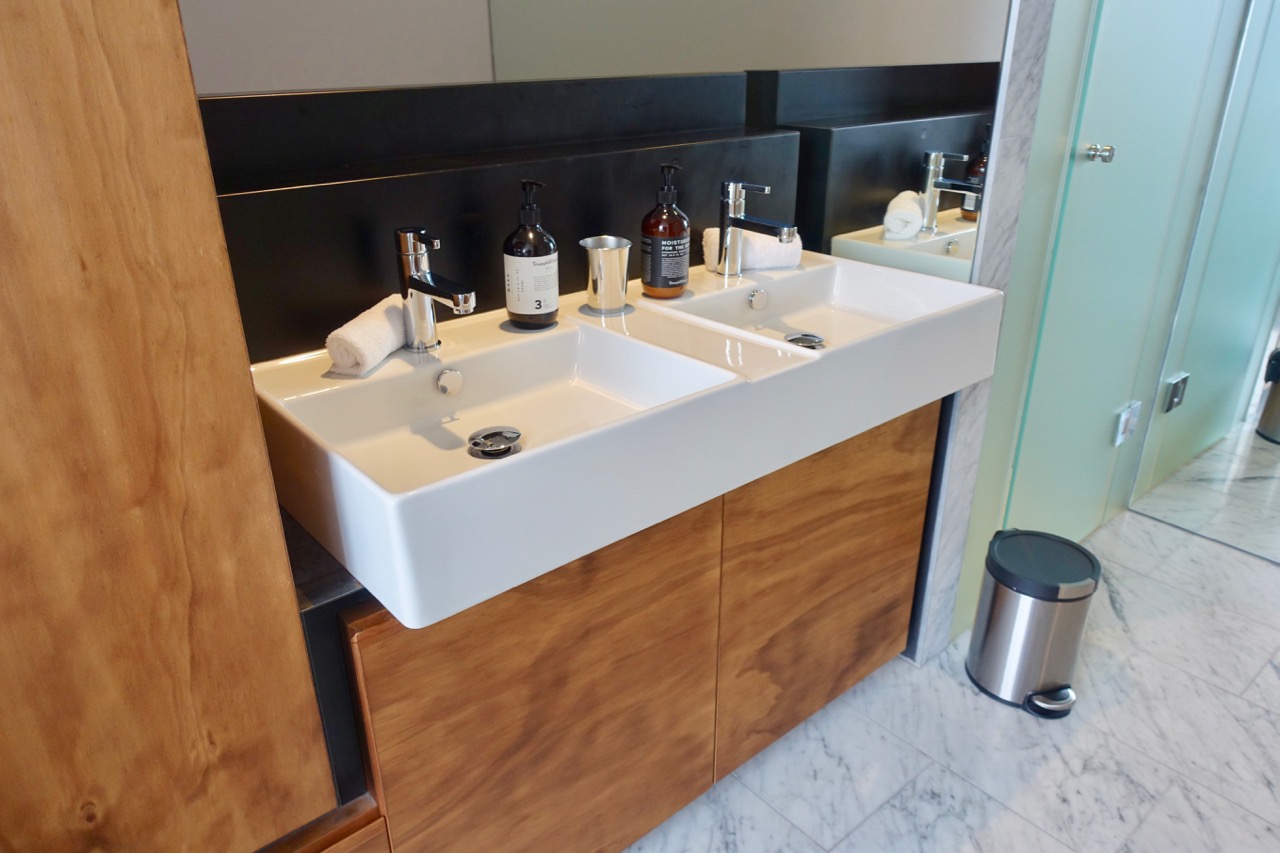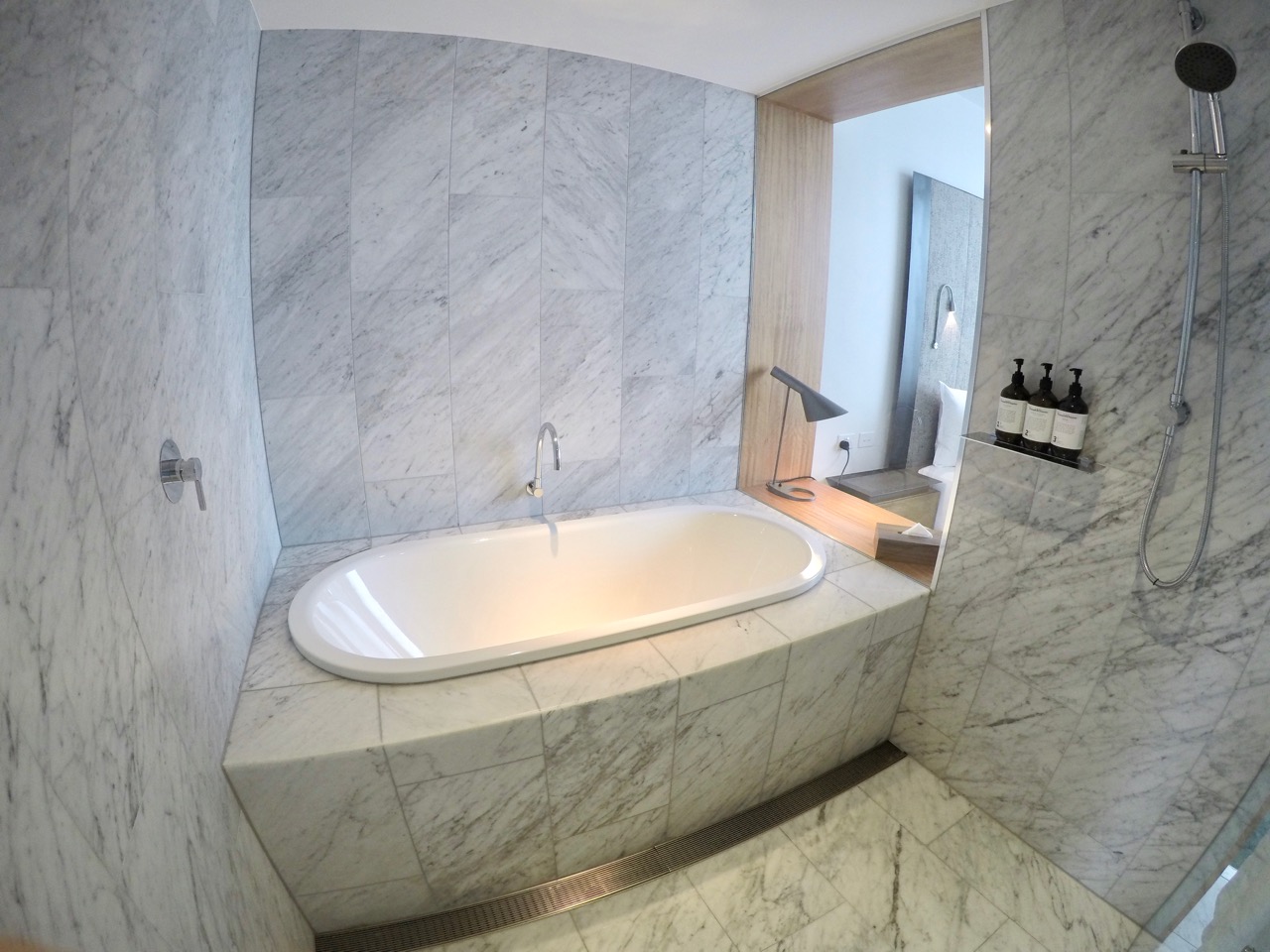 Bathtub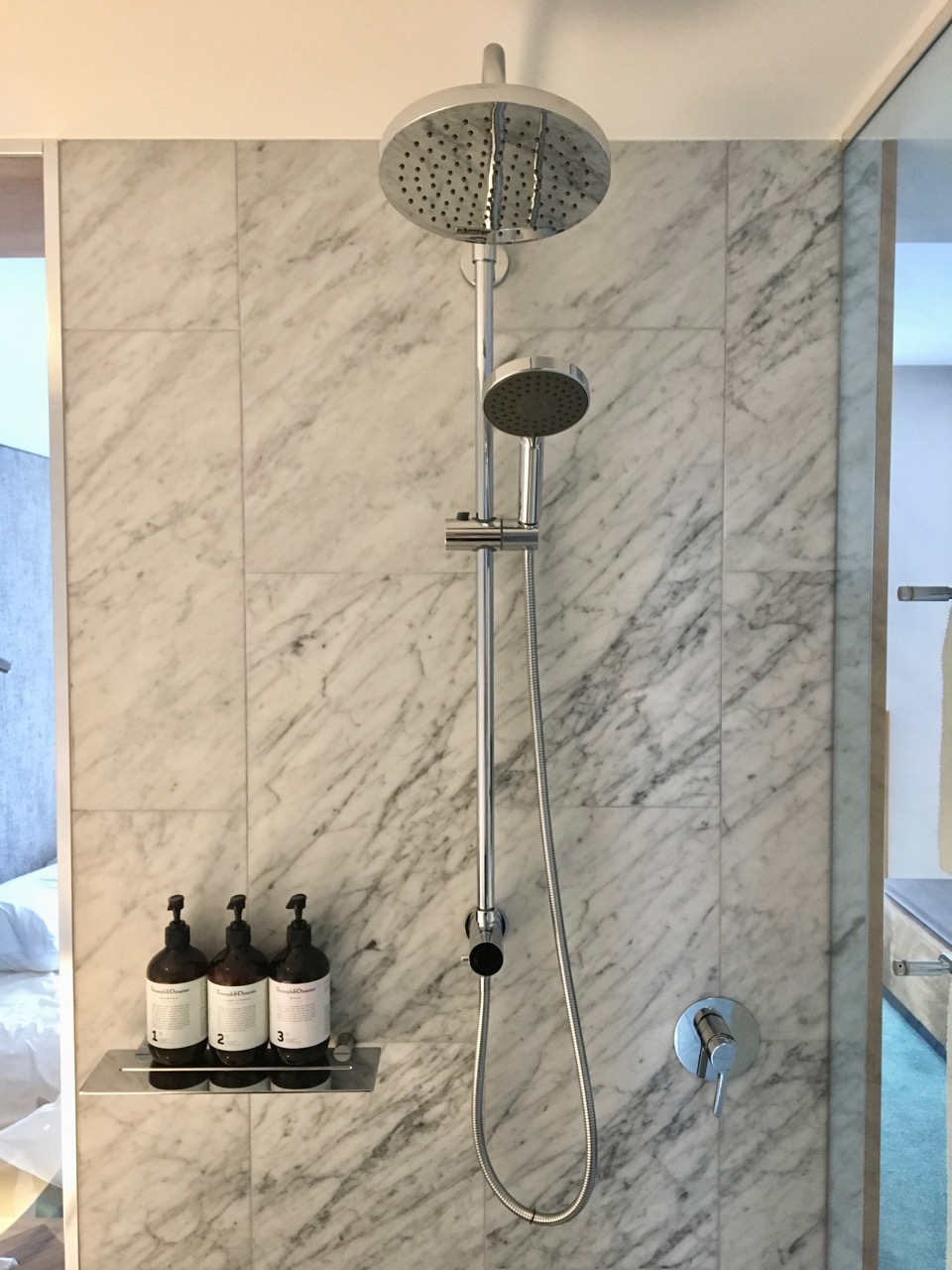 Shower
The Old Clare Hotel Sydney
Recently renovated in 2015, this property has a distinctly industrial warehouse vibe with flashbacks to plush carpeting and upright seating.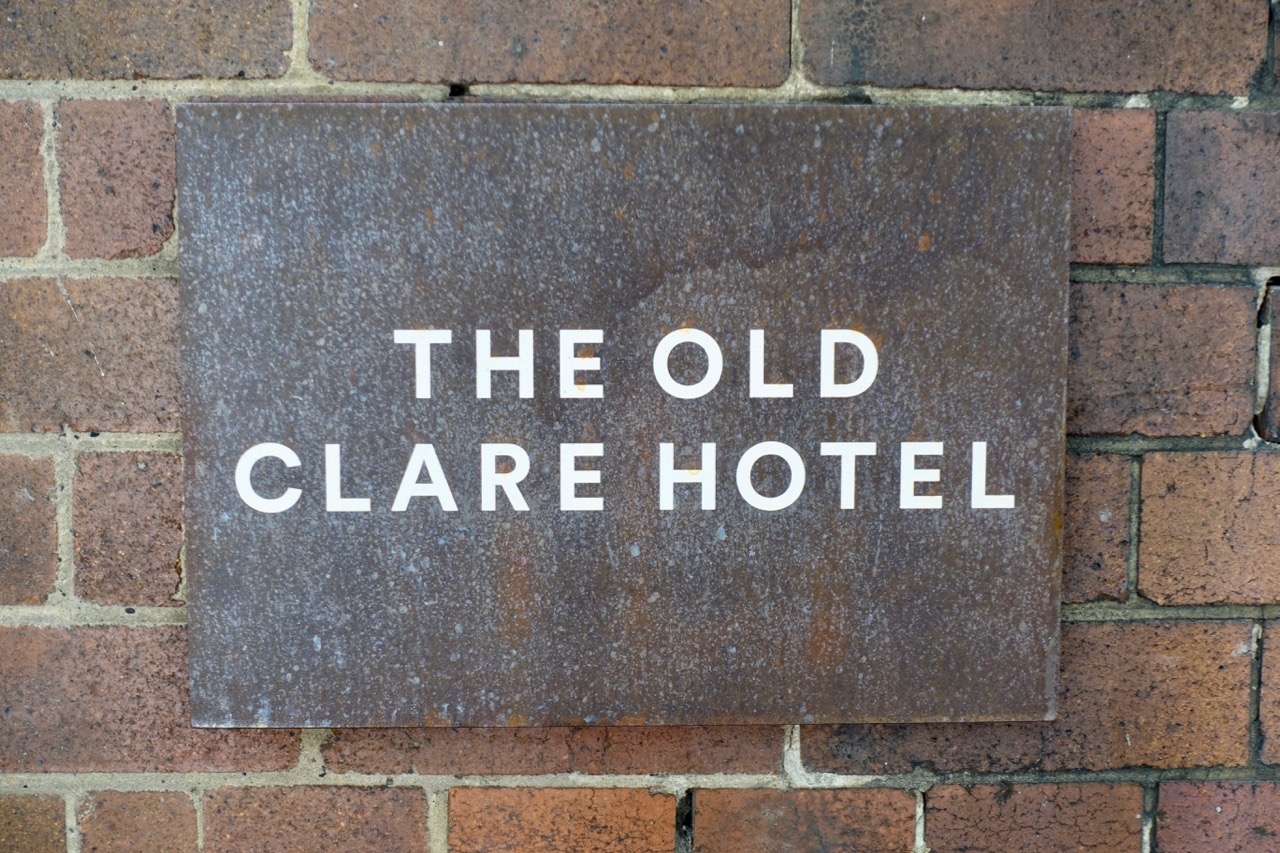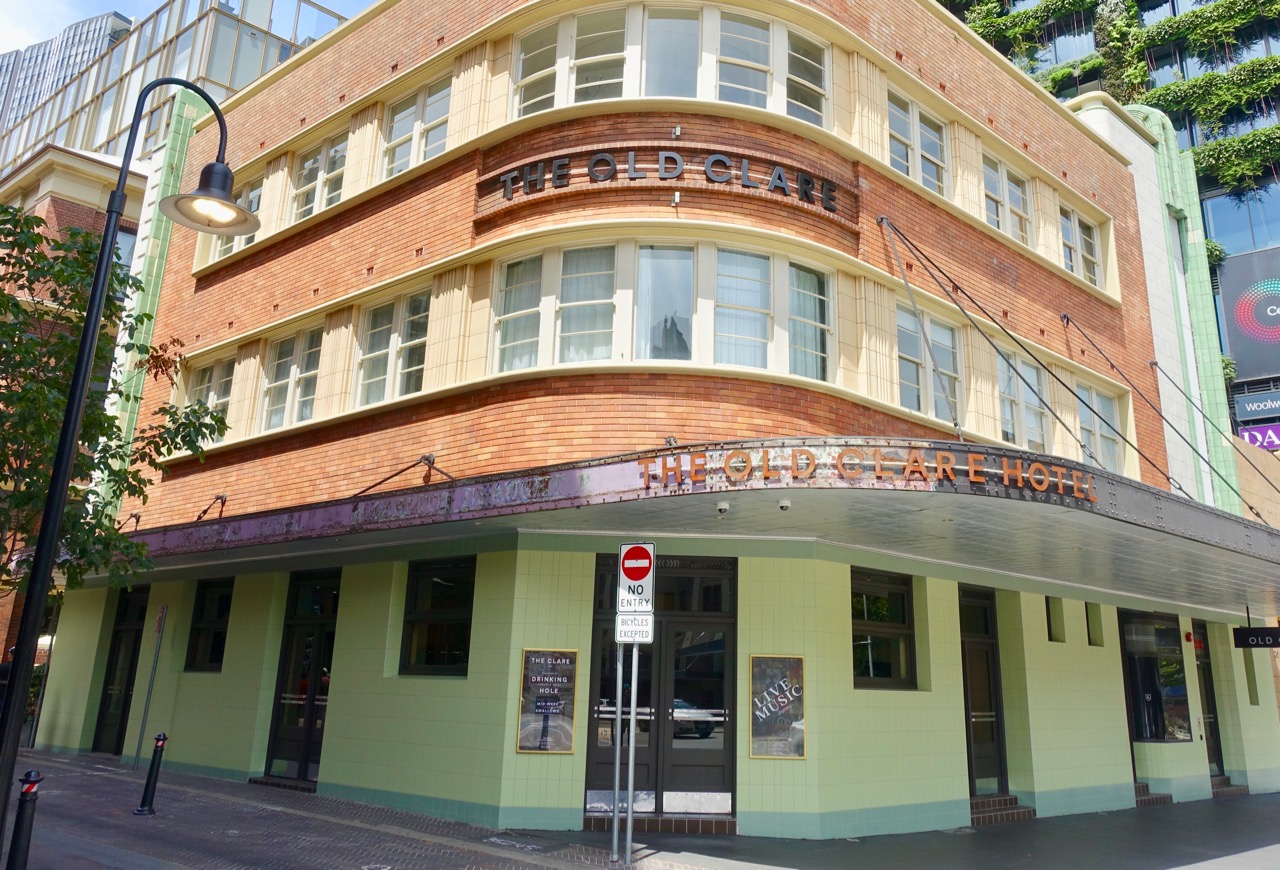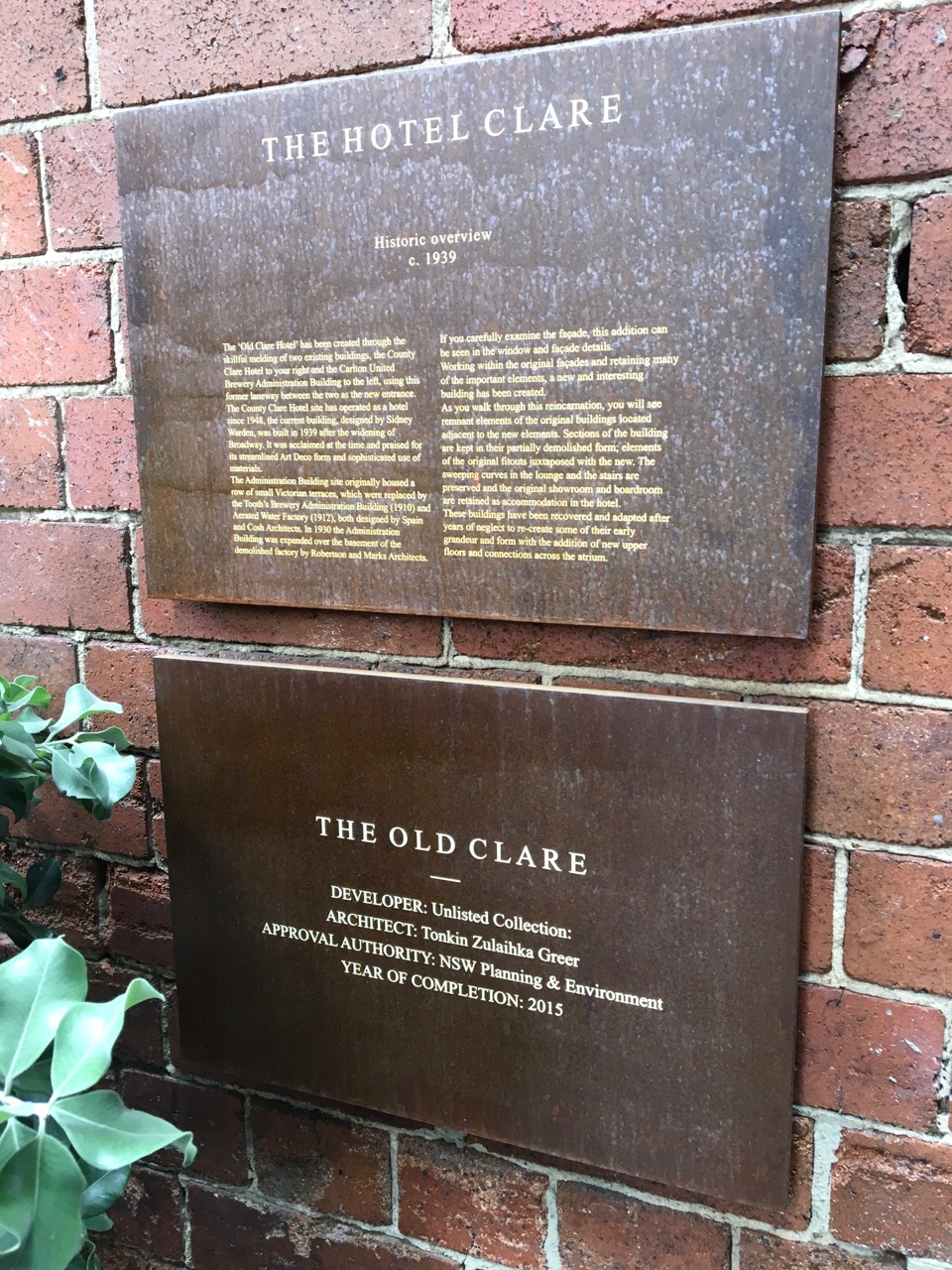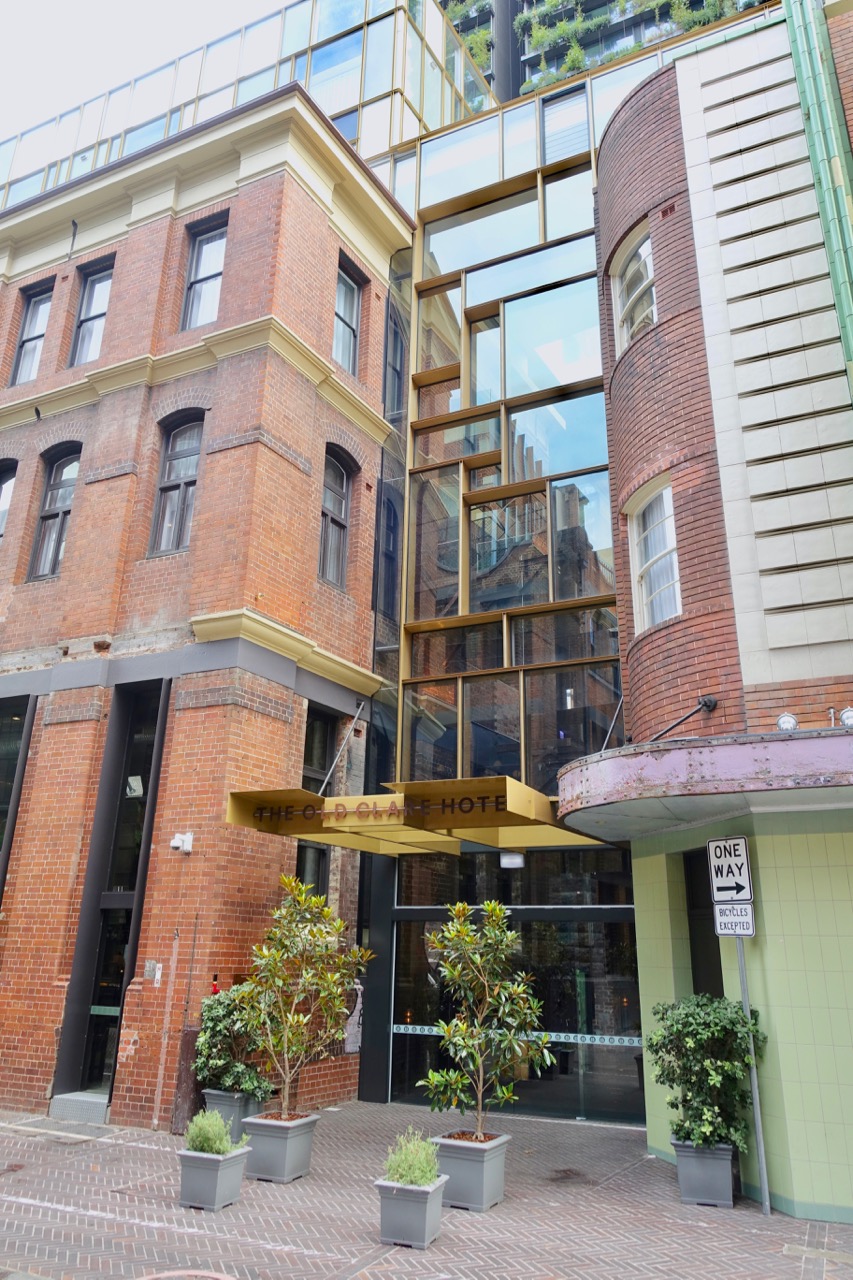 Hotel entrance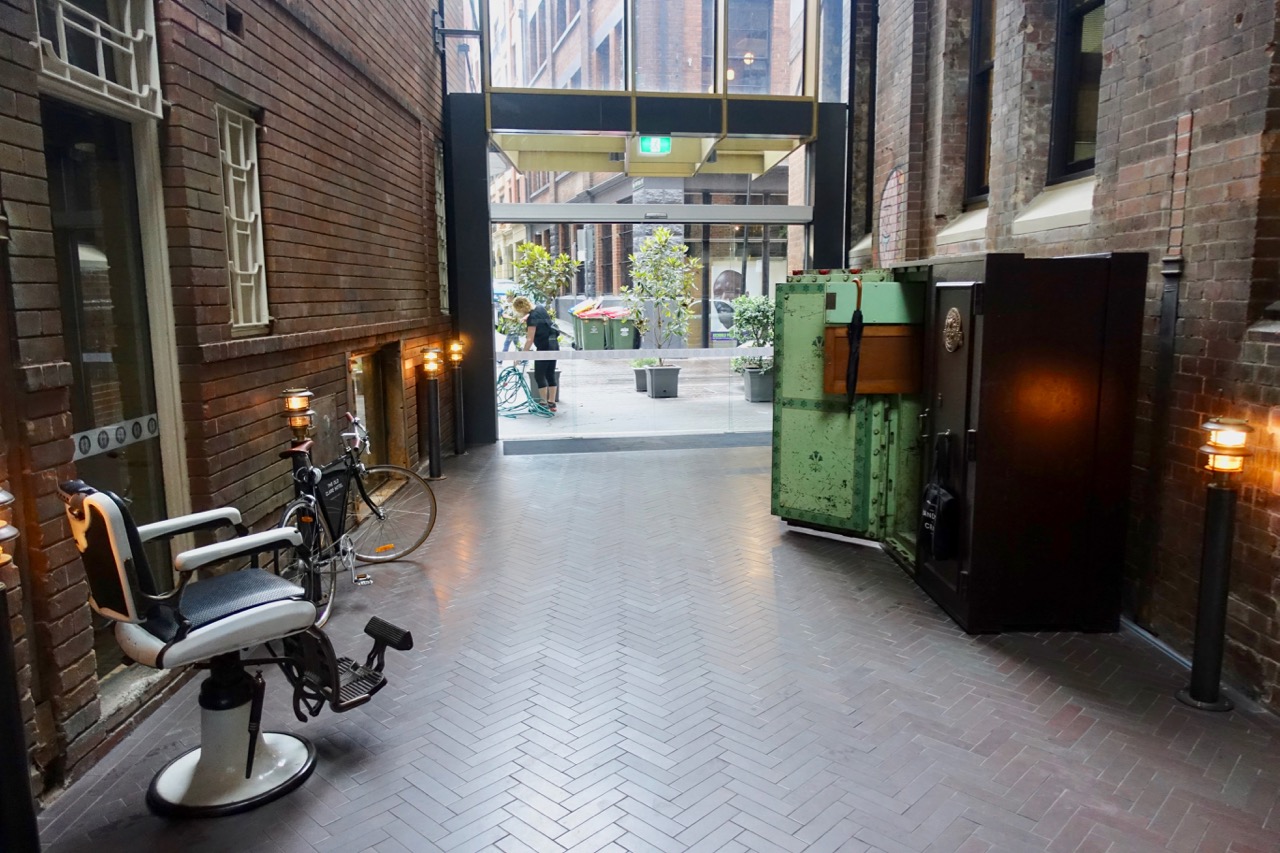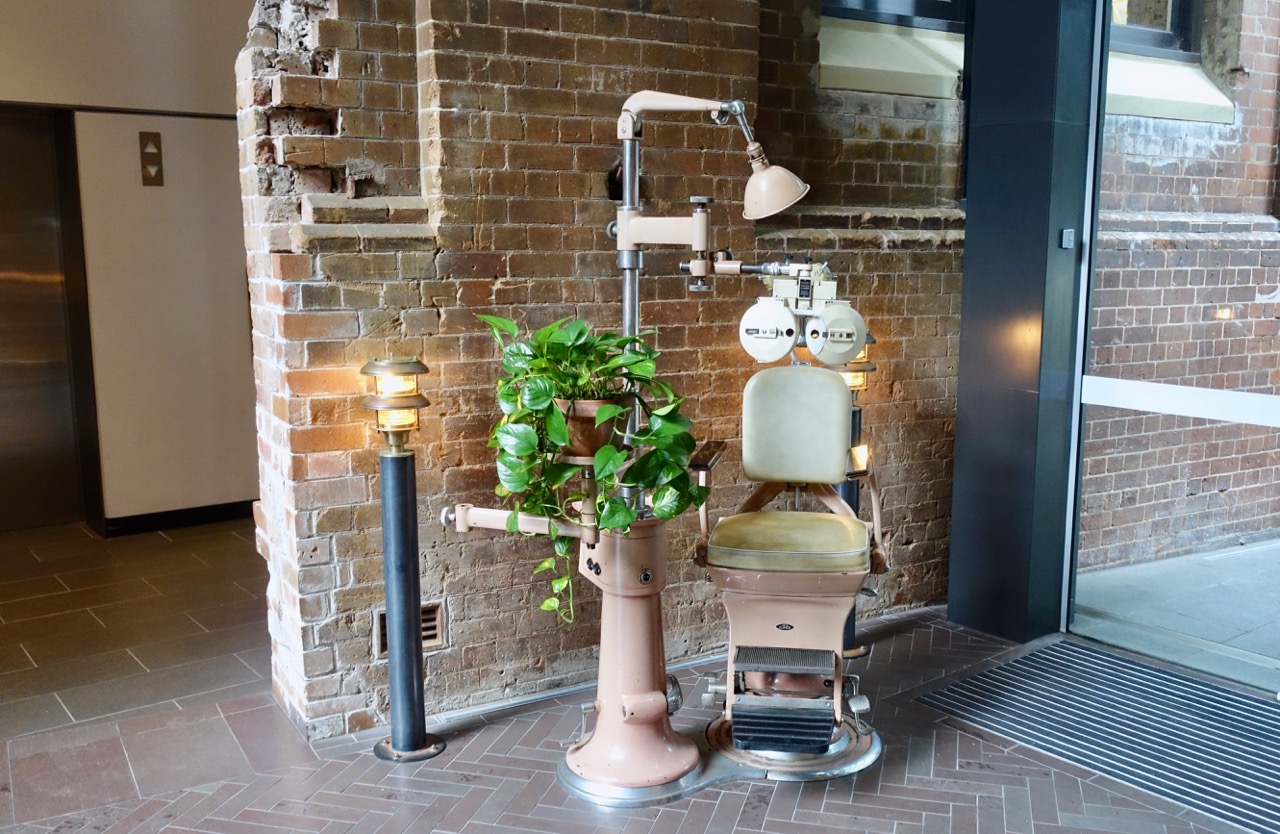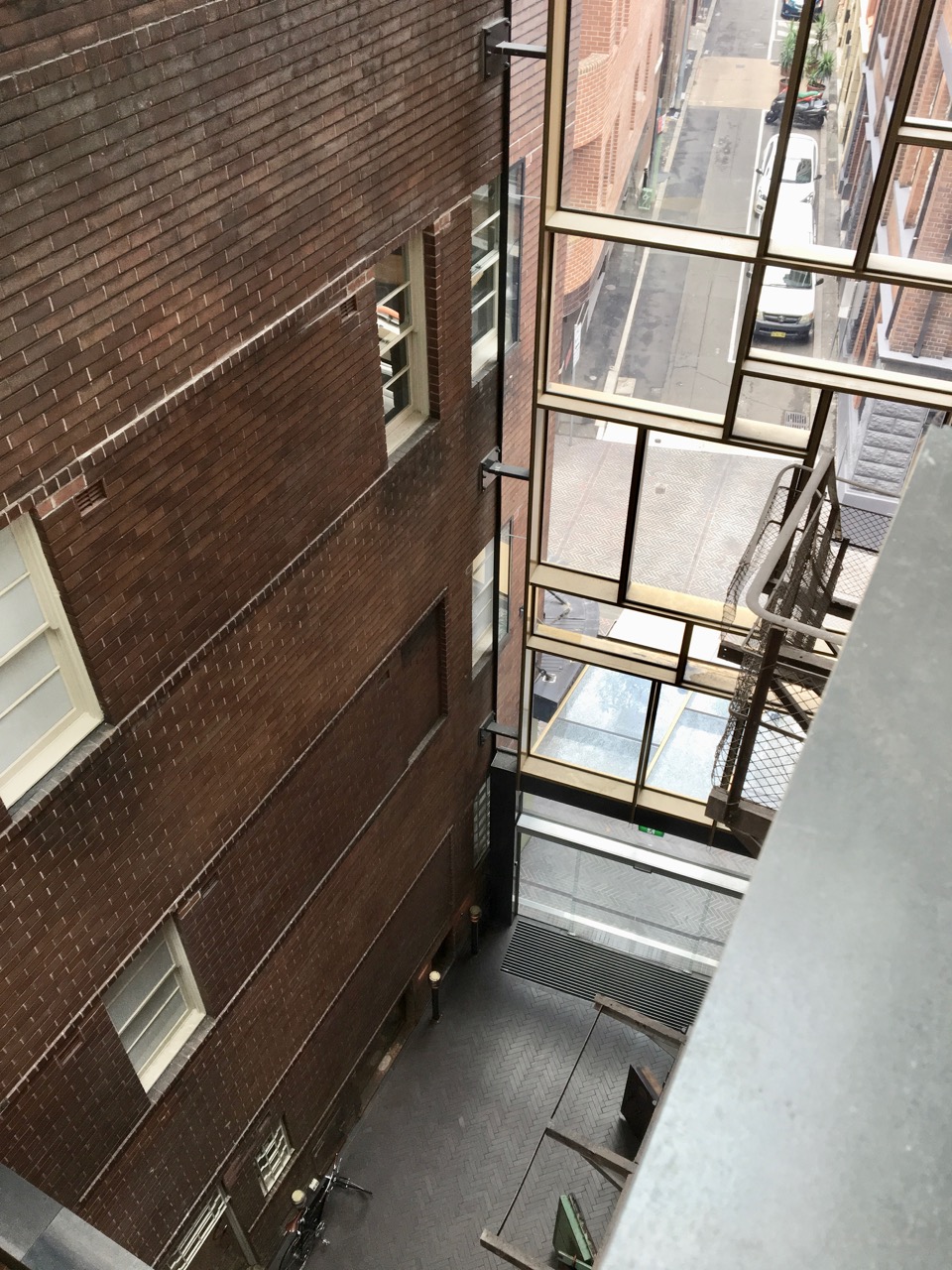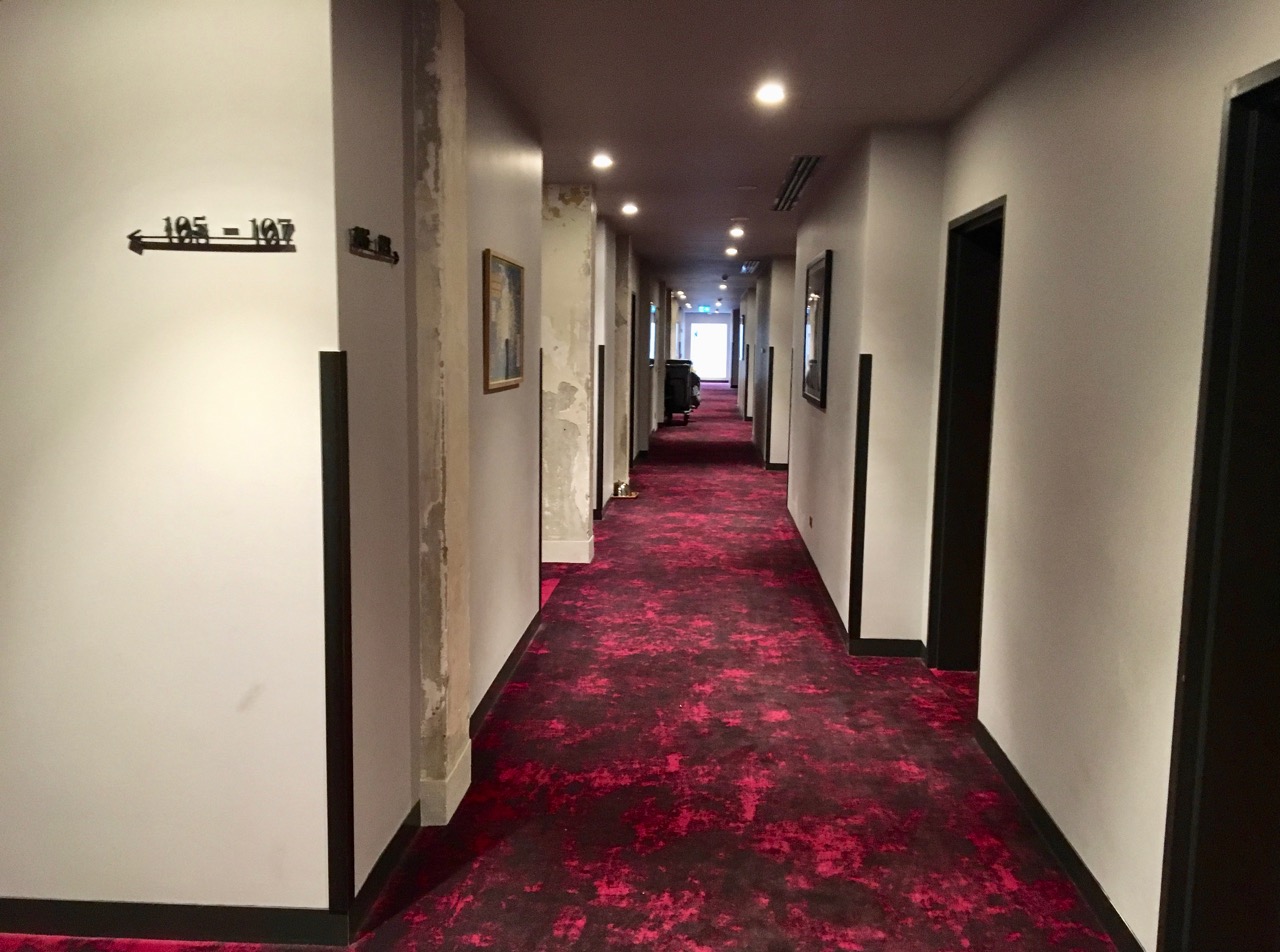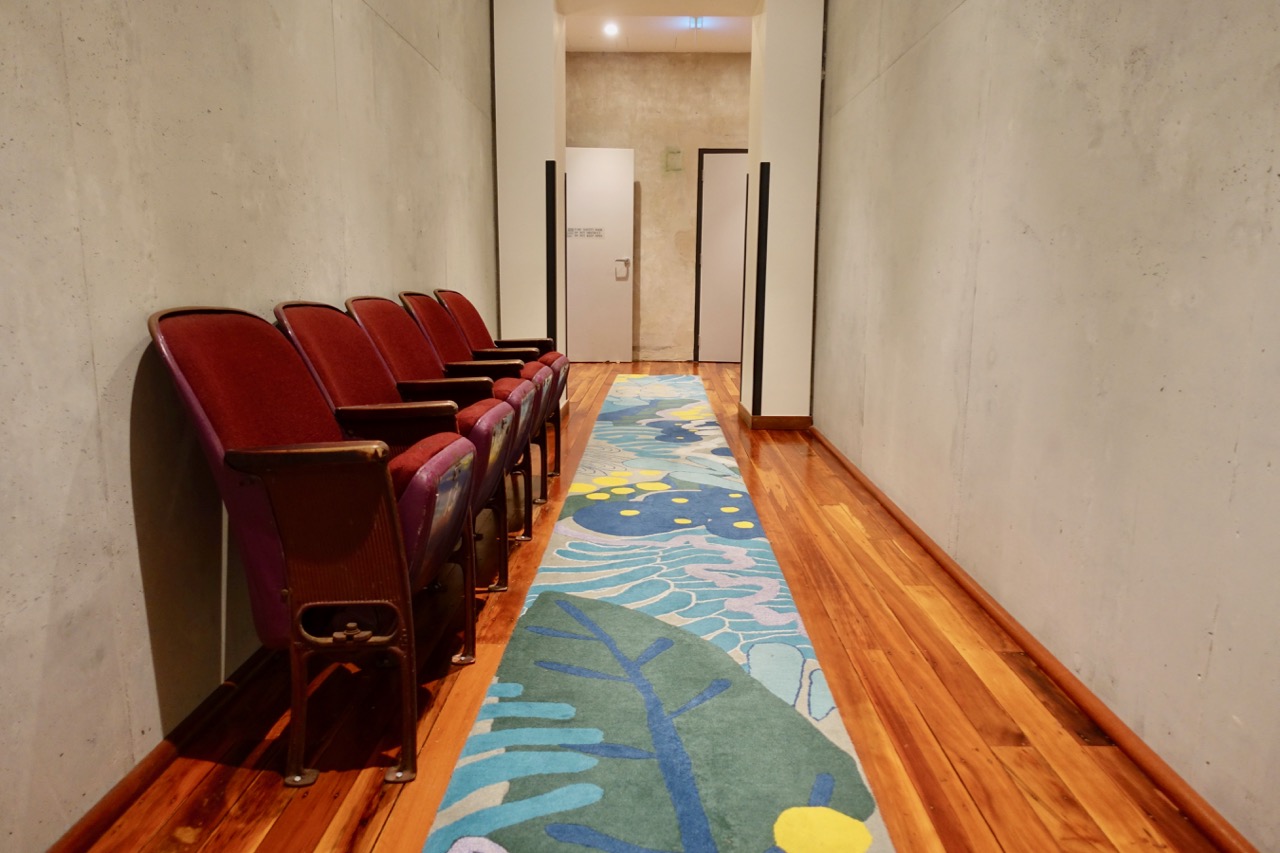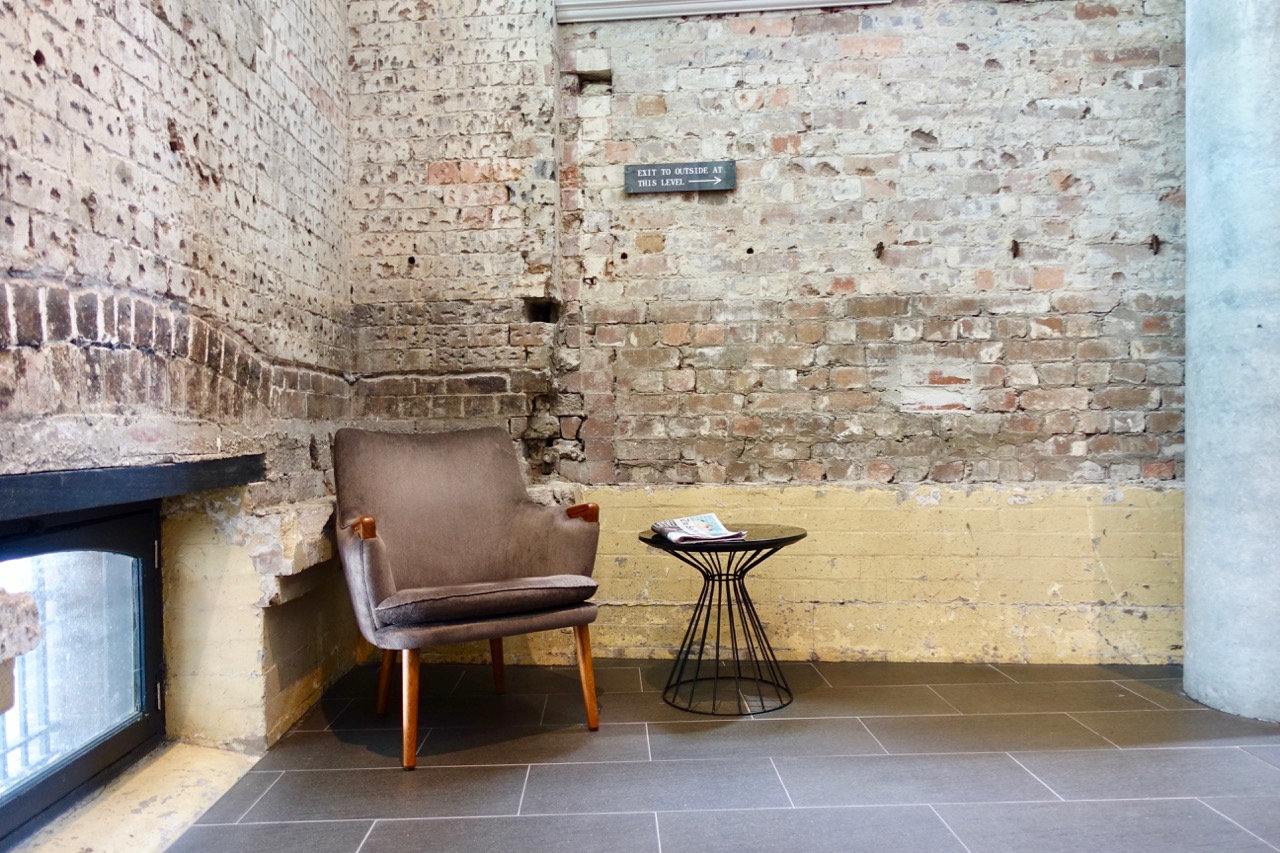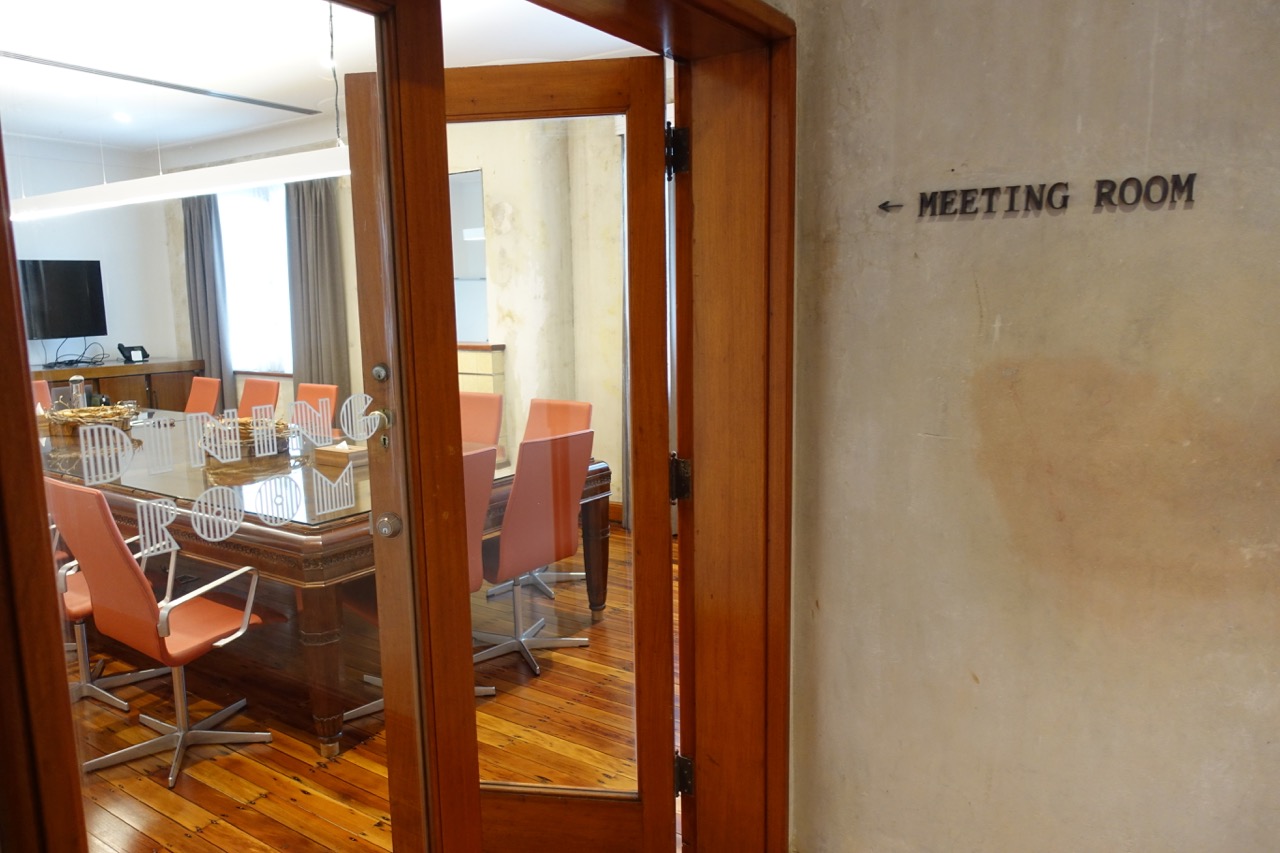 Meeting Room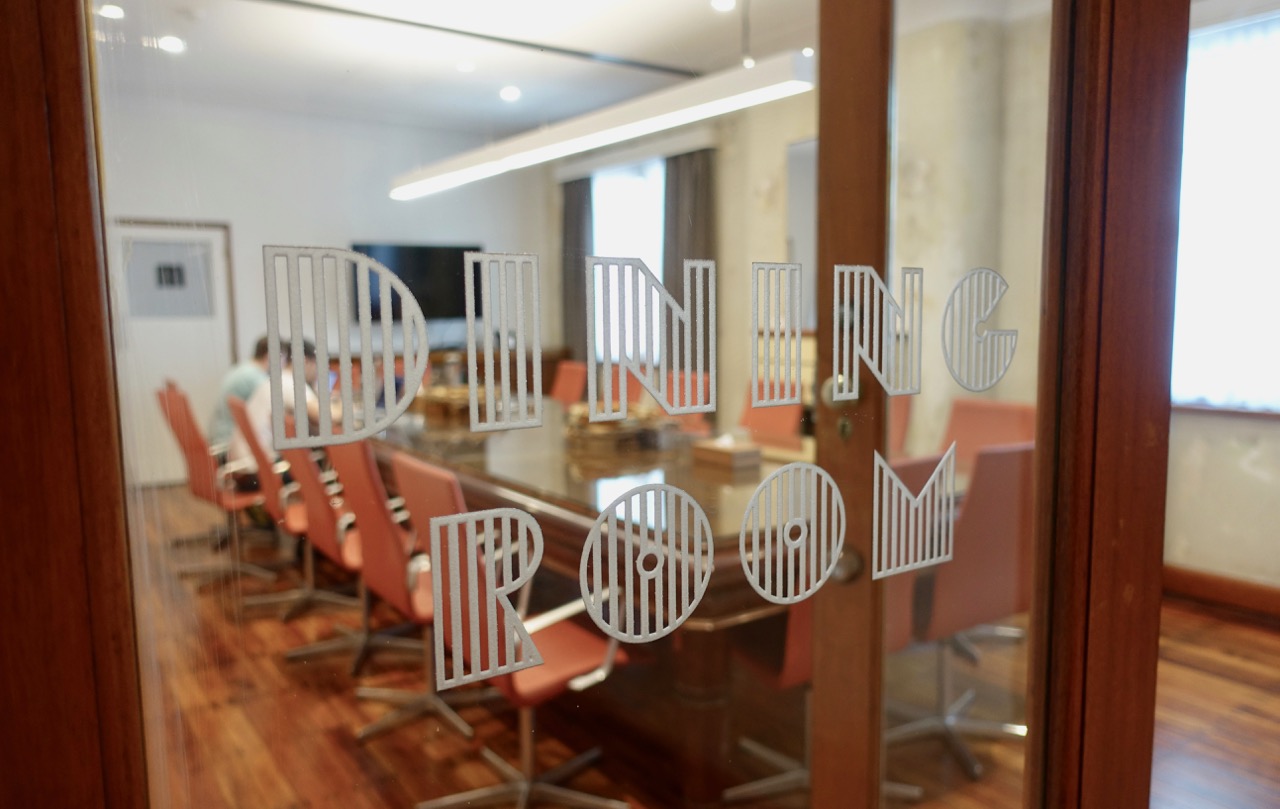 The Old Clare Hotel Sydney Pool & Gym
The hotel pool was always busy when I visited, but the bar area didn't seem to be open for service until the late afternoon. It's not a large pool but it's a decent size given you're in the city.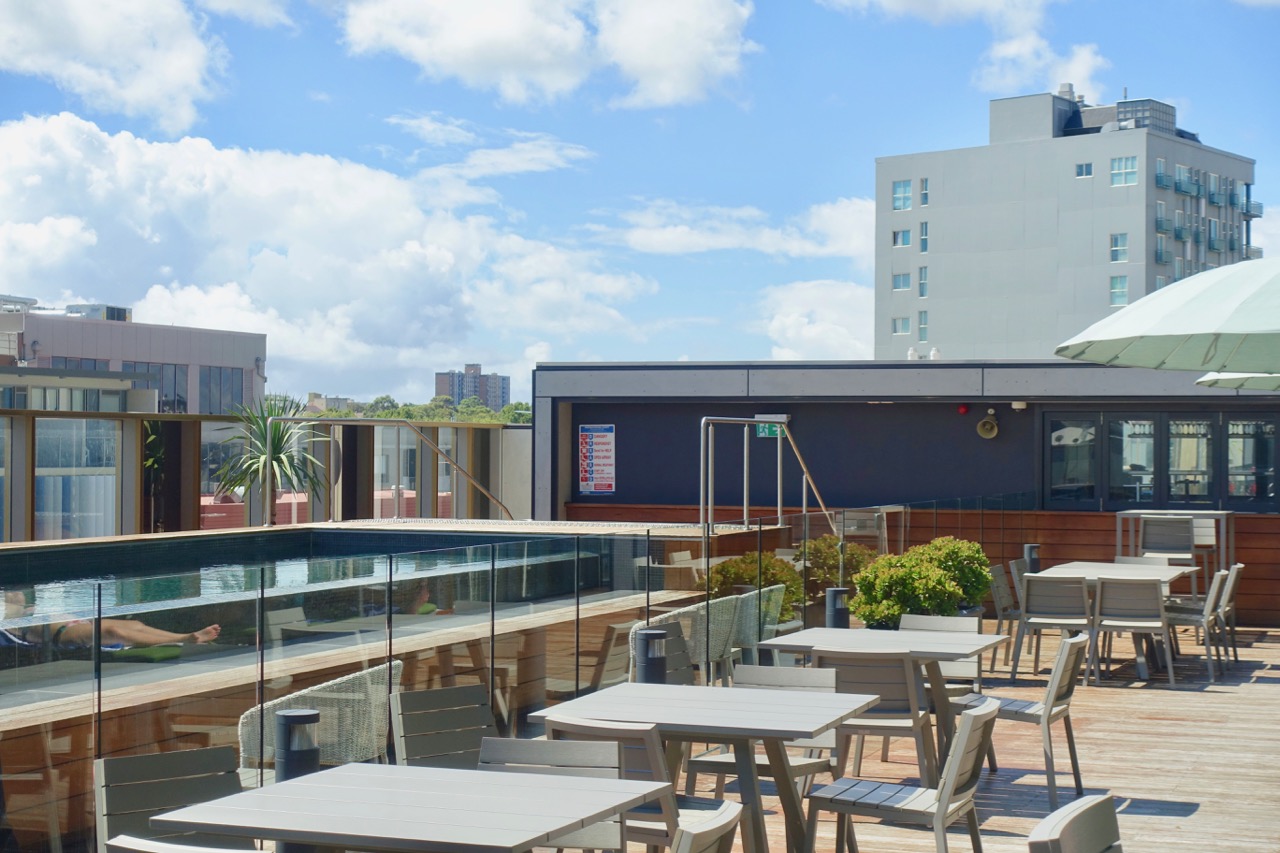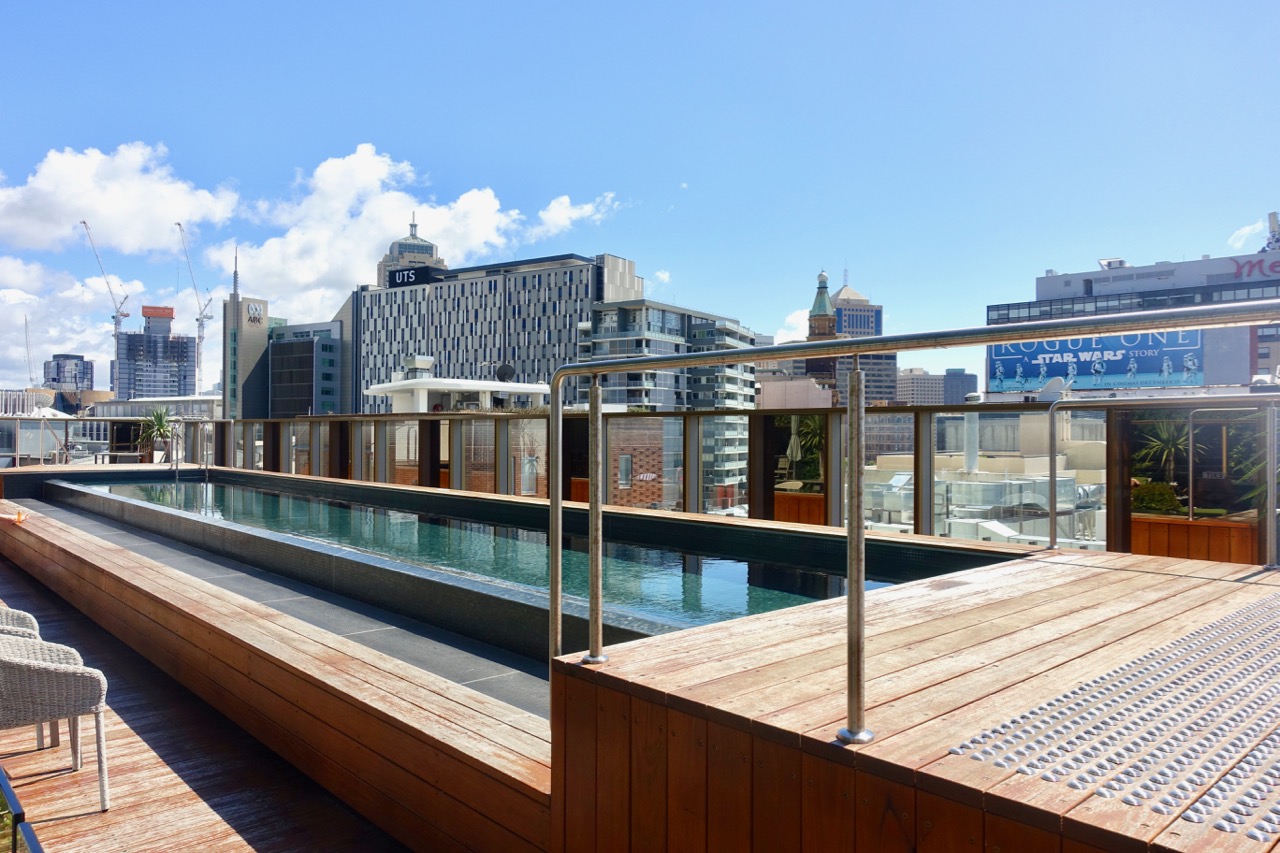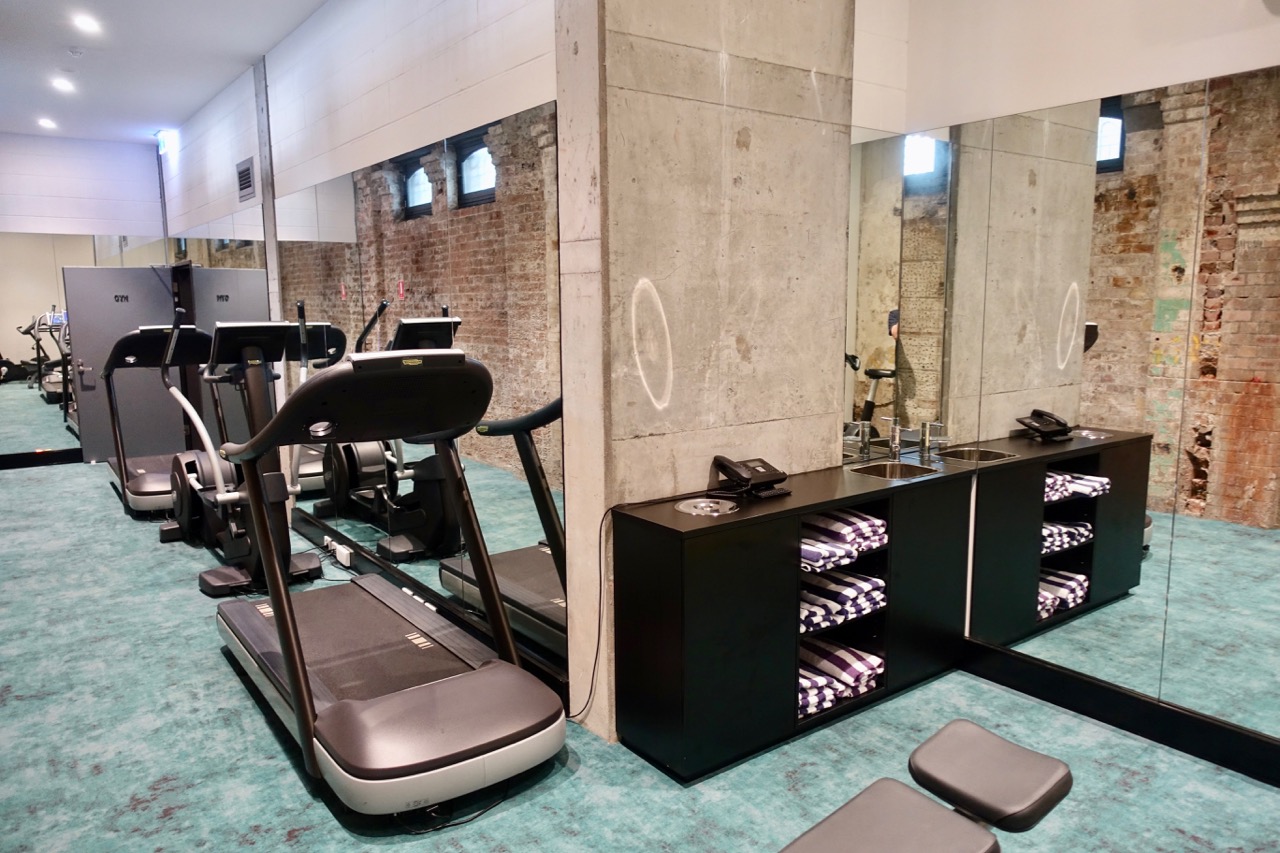 The Clare Bar & Restaurant
In addition to the bar, the hotel has two on-site restaurants, Automata open for lunch and dinner (except Sundays and Mondays) and Kensington Street Social open for all meals every day.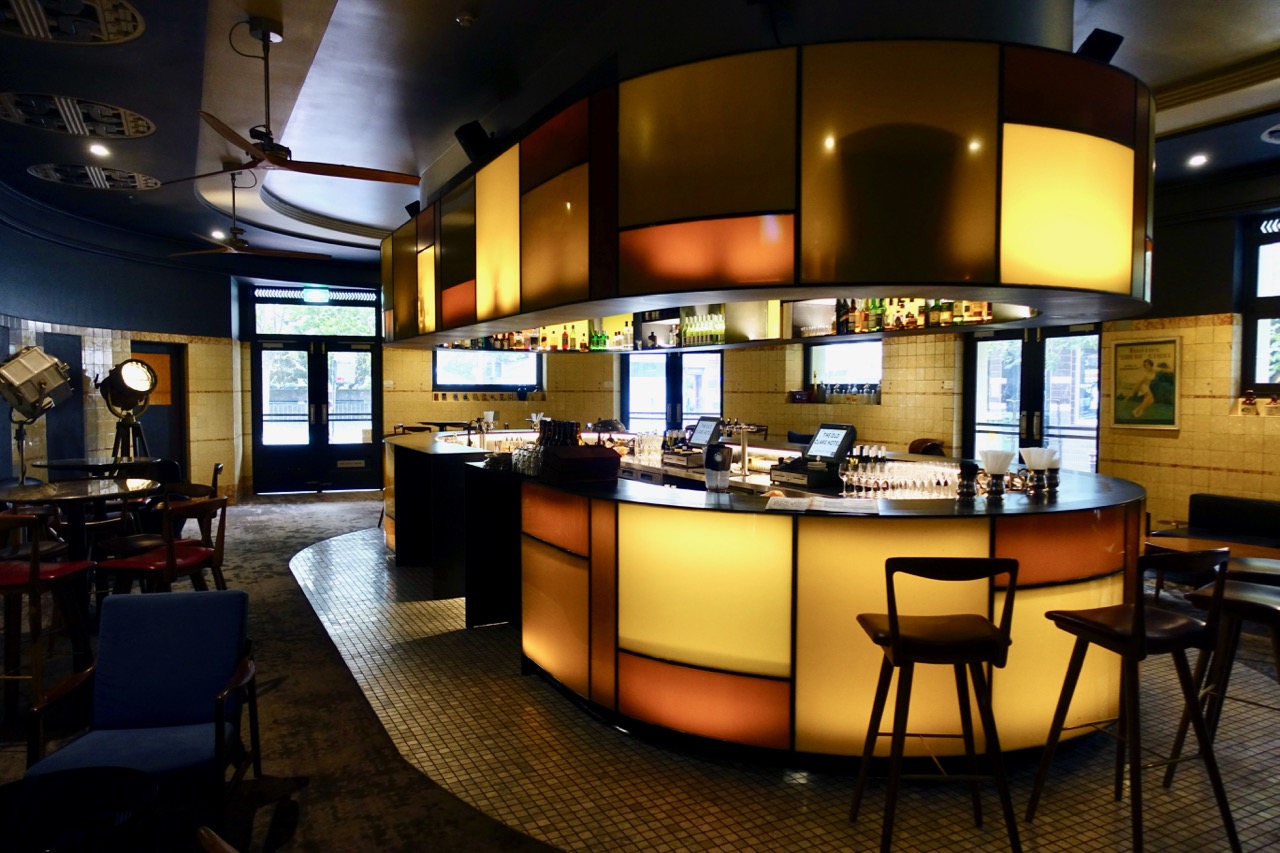 The Clare Bar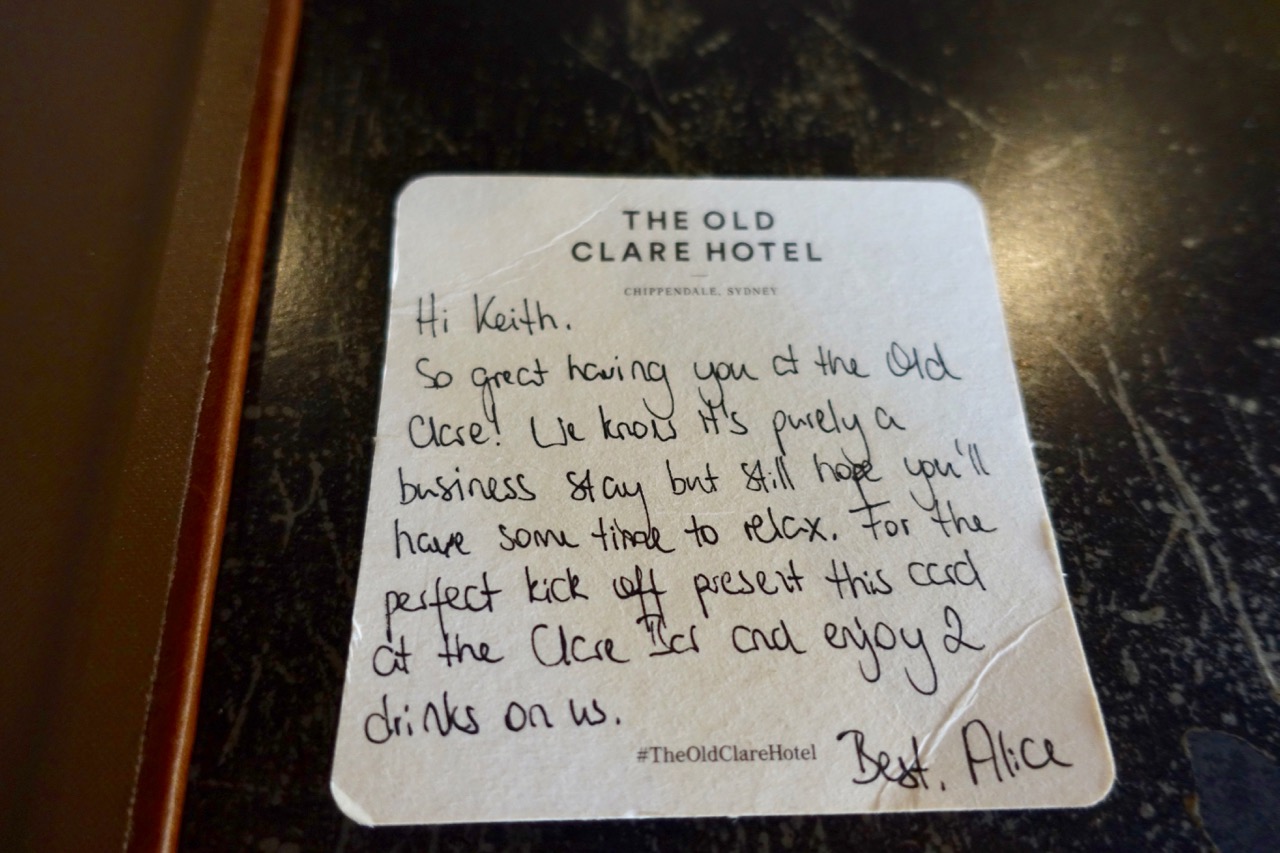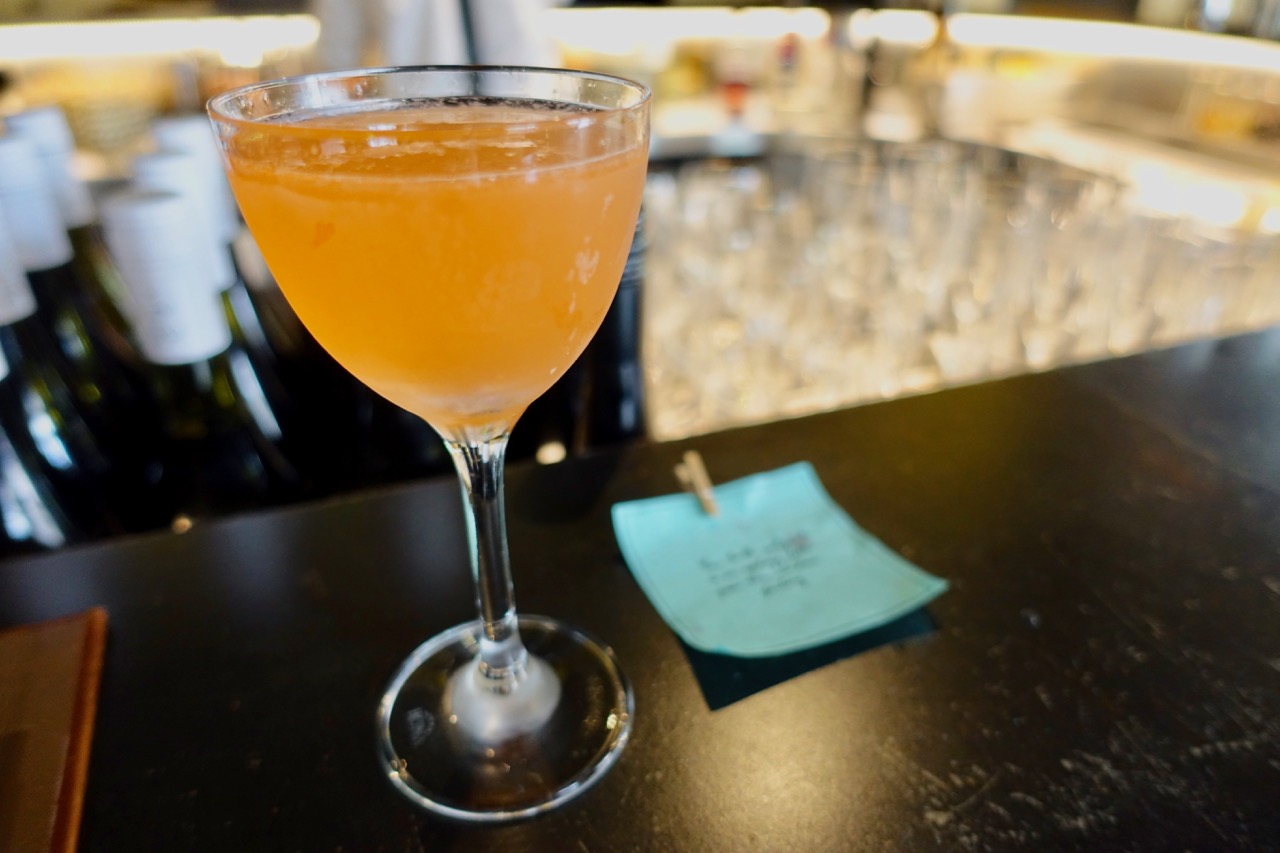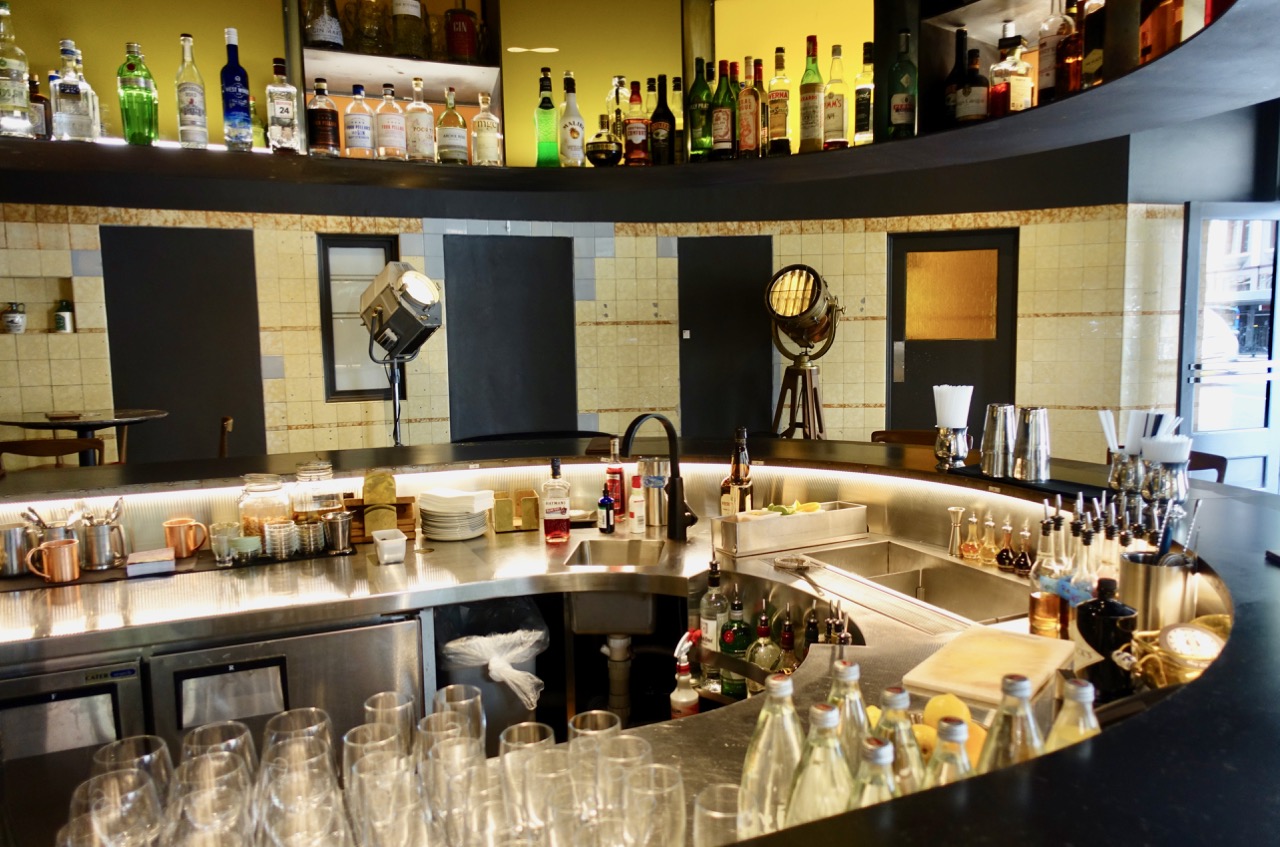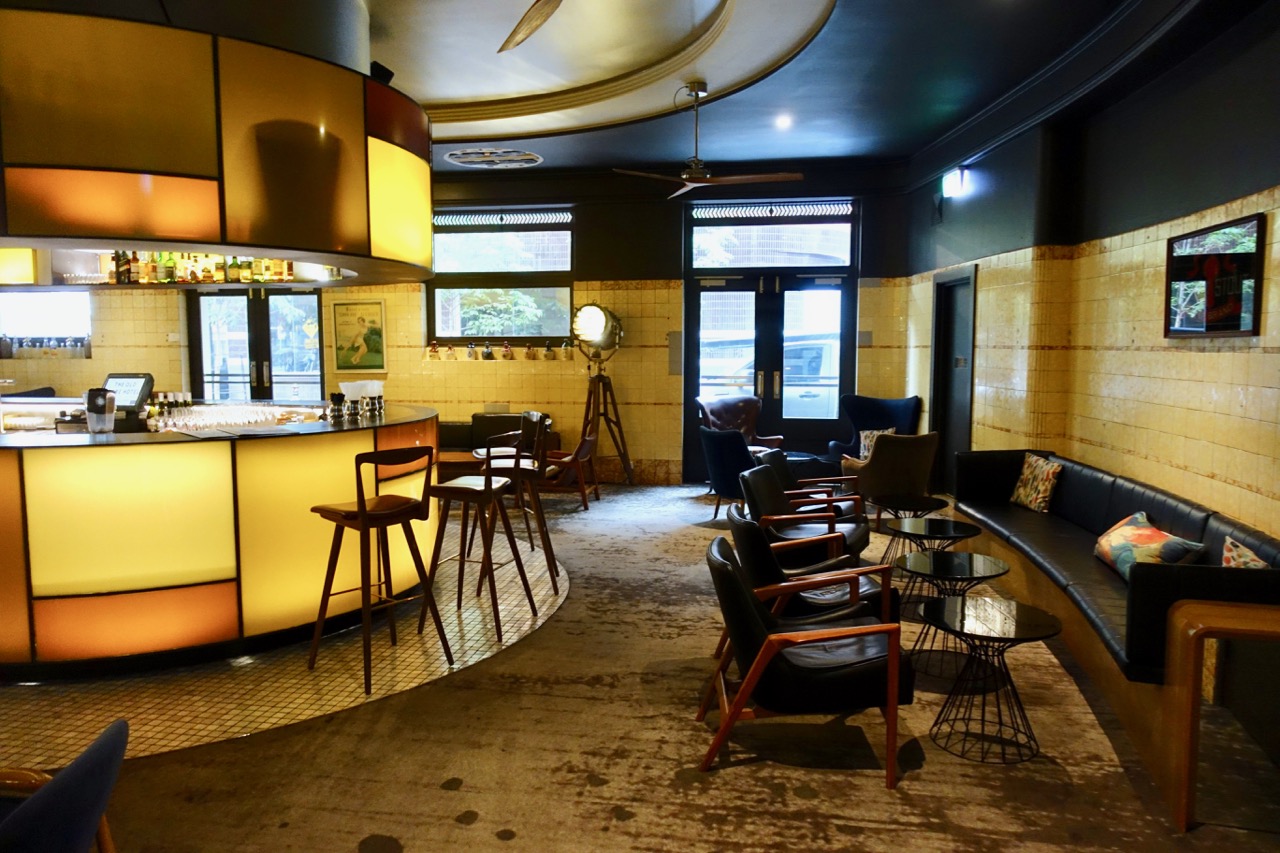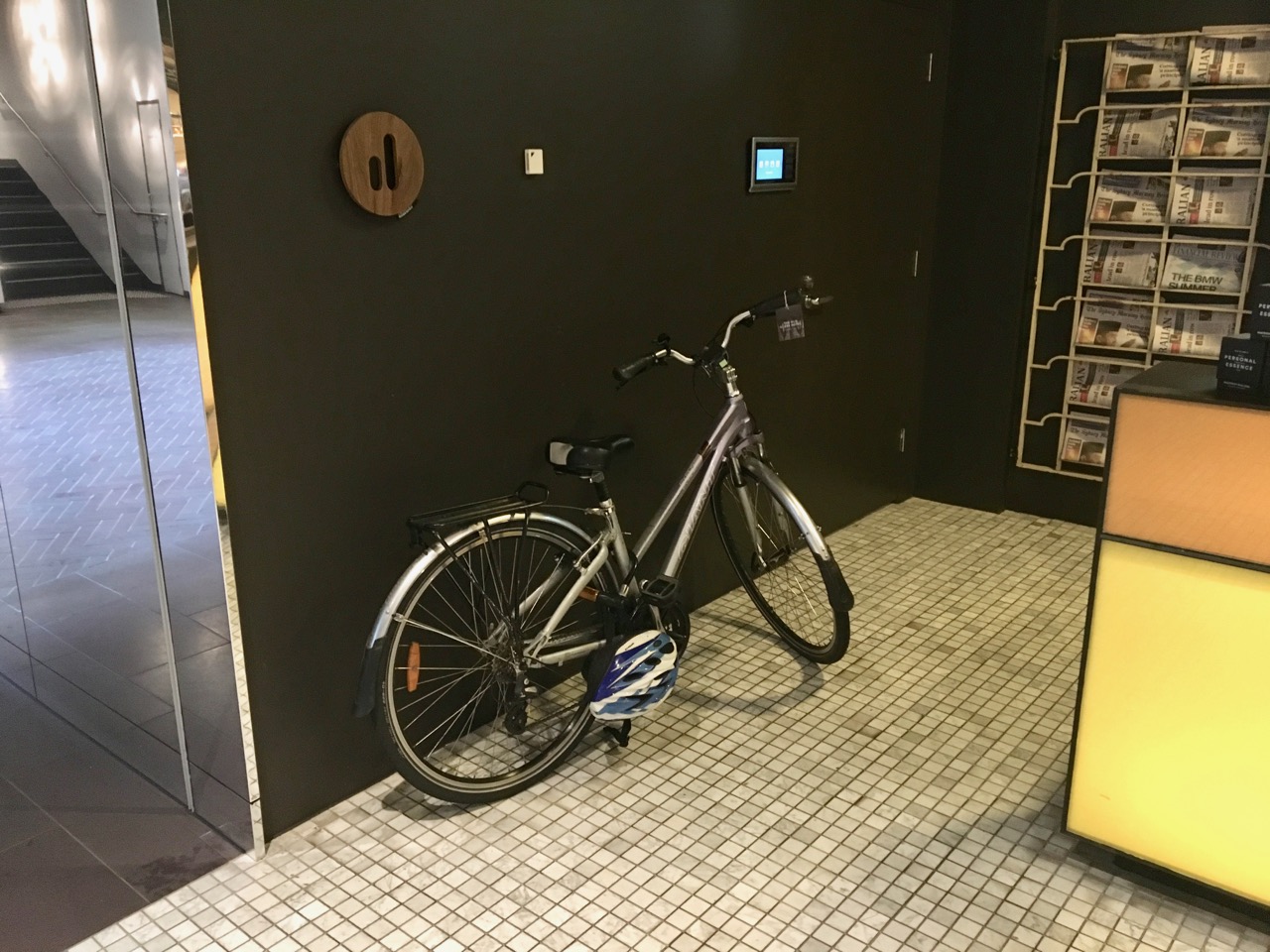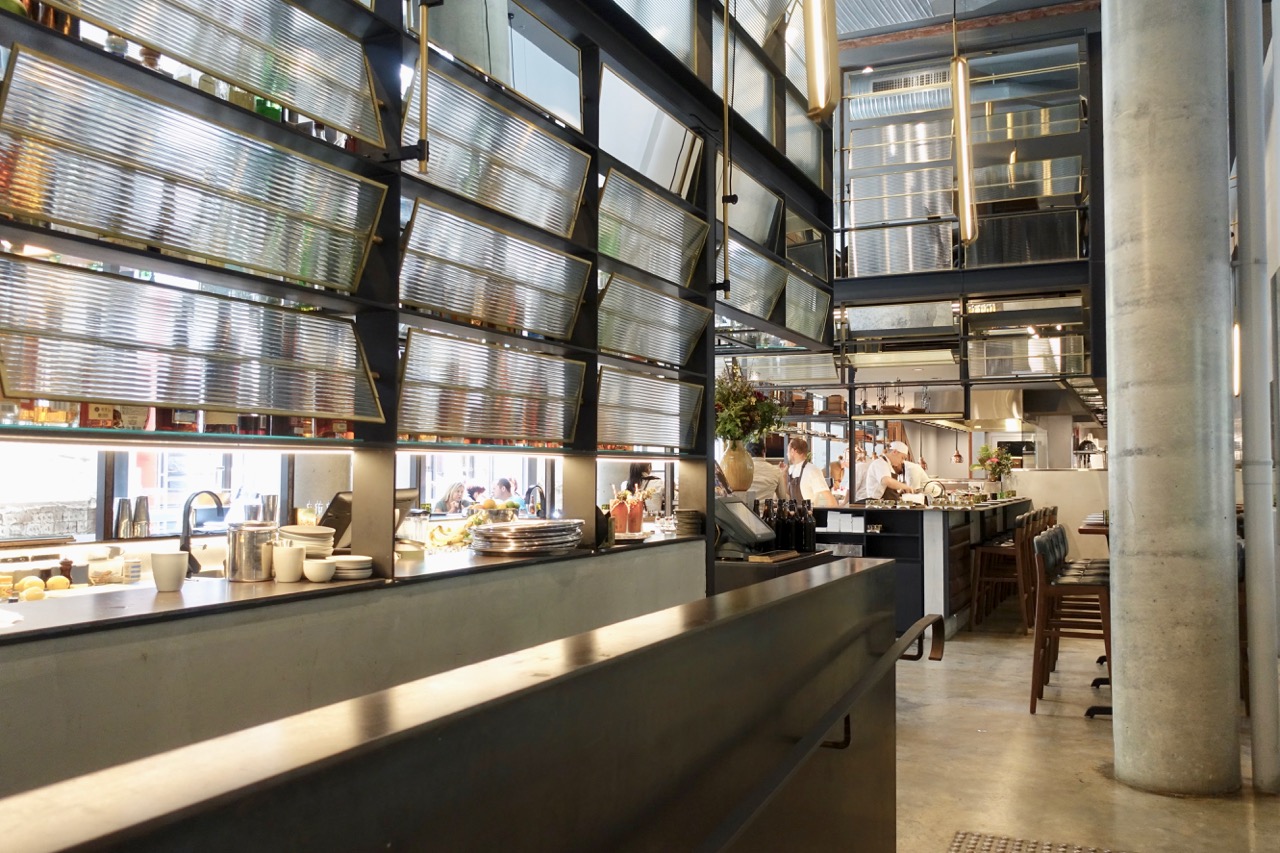 Kensington Street Social
Around The Old Clare Hotel Sydney
This property is conveniently located at less than five minutes walking from Central Station and offers pedestrian access to Ultimo, Chinatown, The University of Sydney and The University of Technology, Sydney.
You can also jump on a bus or in a car and head to Glebe, Newtown and north into Sydney's CBD quite easily.
It's also right next door to Central Park, a shopping centre with a lot of retail shops and a Woolworths supermarket.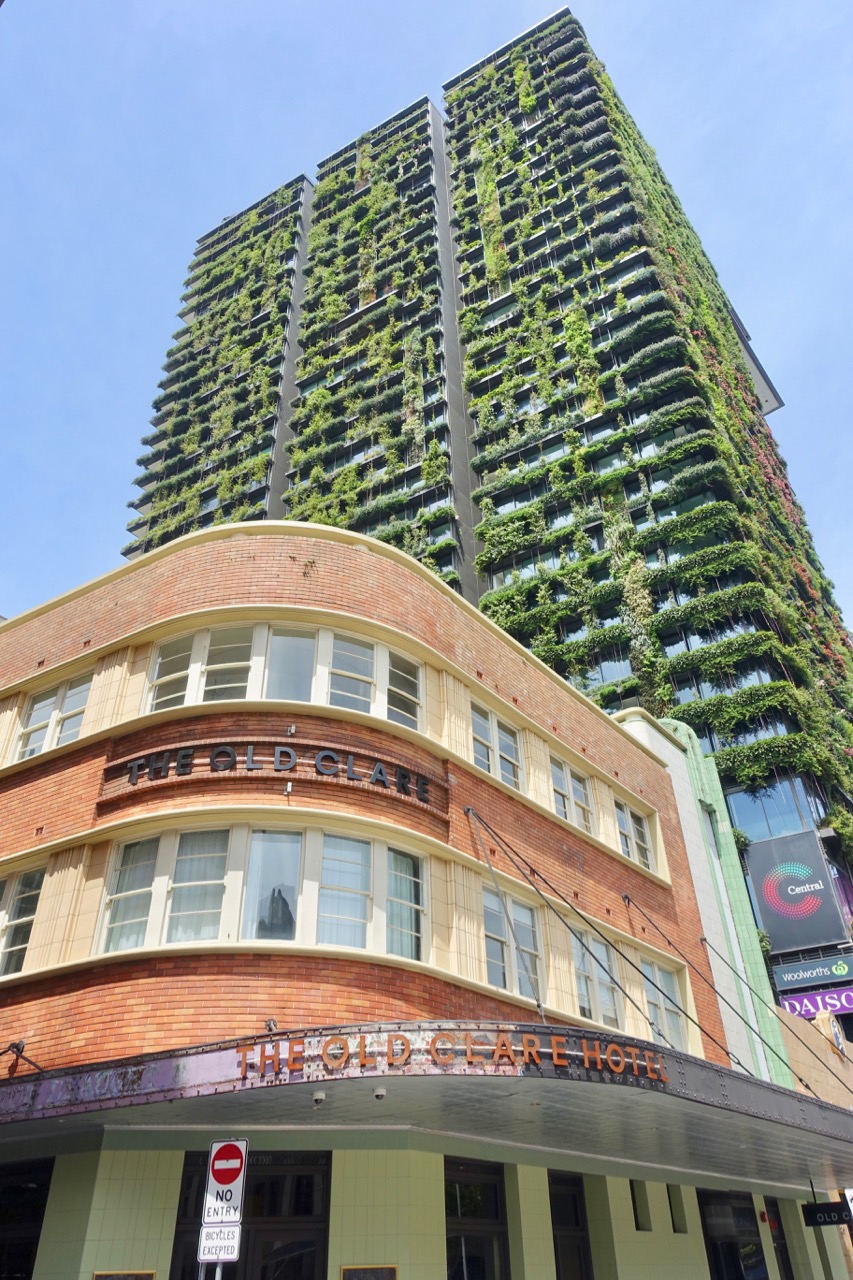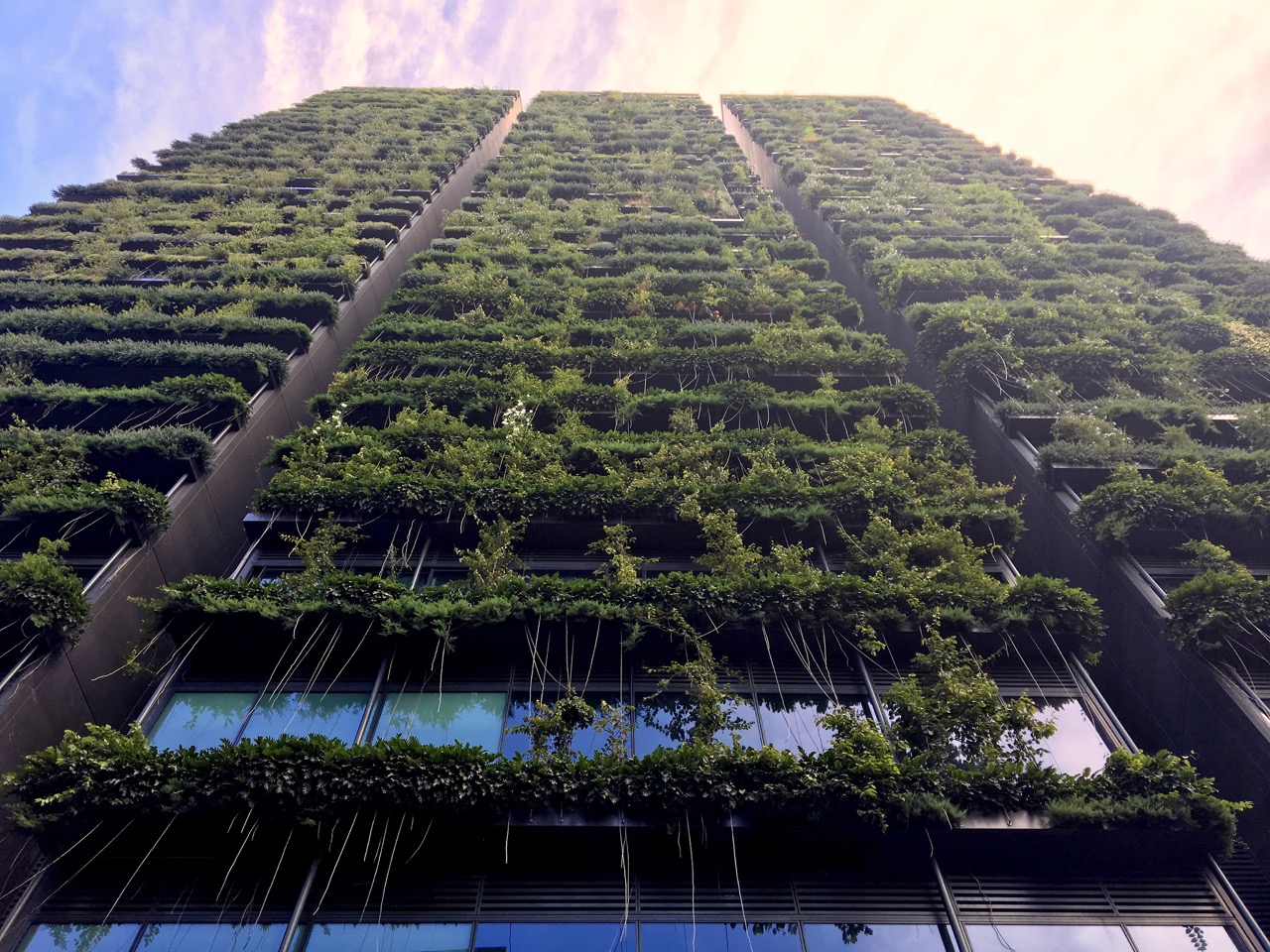 Central Park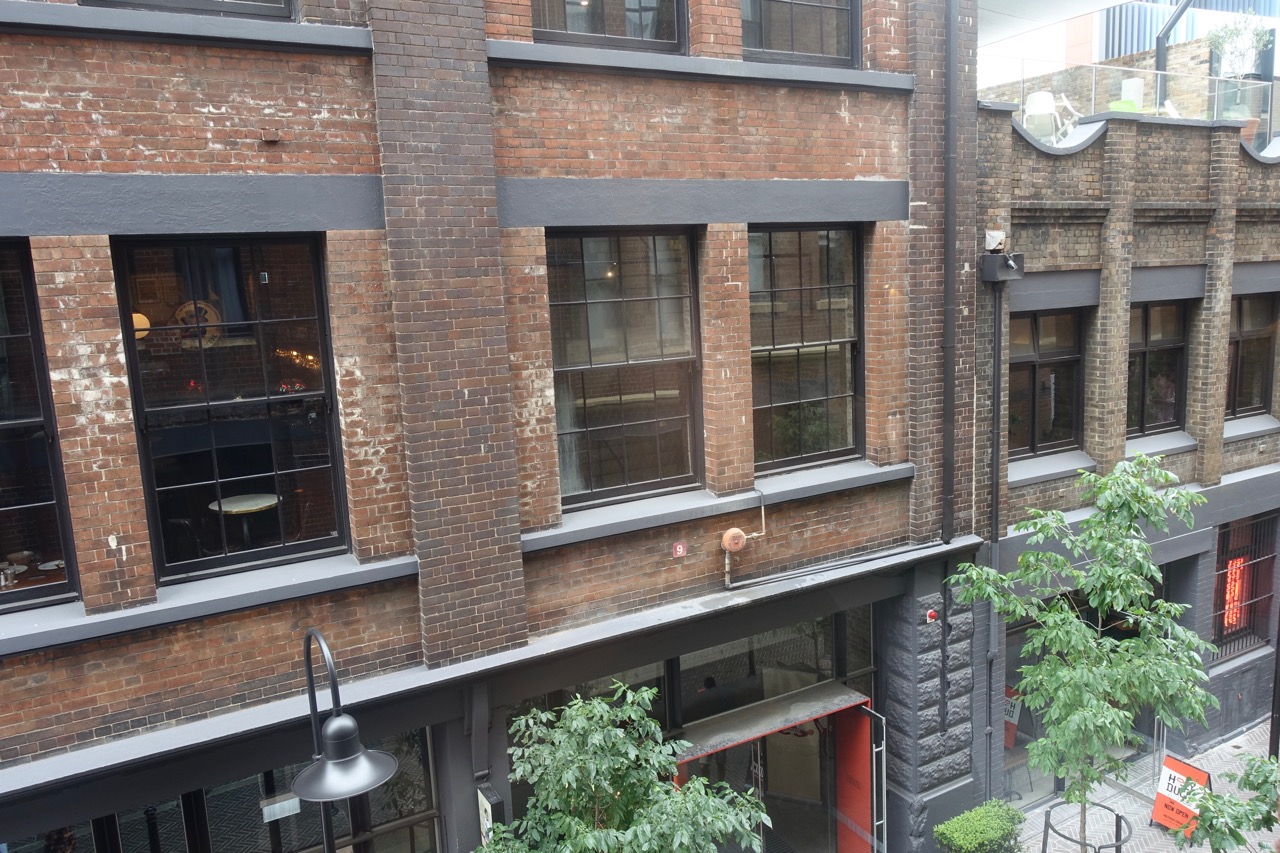 Summing up – The Old Clare Hotel Sydney
The primary downside, for some guests anyway, will be the location of this hotel. It's not in the thick of the action in the CBD, but it's close – and that's also a positive if you want a slightly different experience of Sydney than the norm.
Nightly rates here are usually reasonable, but Connell Rooms have sold out a few times I have checked so you would want to plan a little if you definitely want to use points. You may find that this is not the best value use of Starpoints but it's great that the option is there.
I personally loved the aesthetic and effort to retain many of the original features and character of the building as part of the conversion. I felt like we were staying somewhere with a bit of history, which adds some interest and flavour to life.
If you're looking for something a bit unique or are tired of The Westin or Sheraton on the Park as a Marriott Rewards member, then I'd definitely recommend checking out The Old Clare.
This content contains affiliate links from which Point Hacks may earn commissions from transactions generated from new customers, bookings and general enquiries. Find out more here.
The Old Clare Hotel Sydney – Picture Review
was last modified:
December 8th, 2021
by