The Ghan Expedition is a once-in-a-lifetime odyssey through the beating heart of Australia. As you stare out the window in Darwin from your Ghan Gold or Platinum cabin, you watch the landscape morph from dry greens to an arid deep red. Somewhere among the dusty plains, there's an adventure to be had.
All passengers enjoy sumptuous three-course dining, astounding off train experiences, plus a complimentary transfer from selected hotels in Darwin to the Darwin Berrimah Terminal. But what exactly is the difference between Gold and Platinum Service on The Ghan?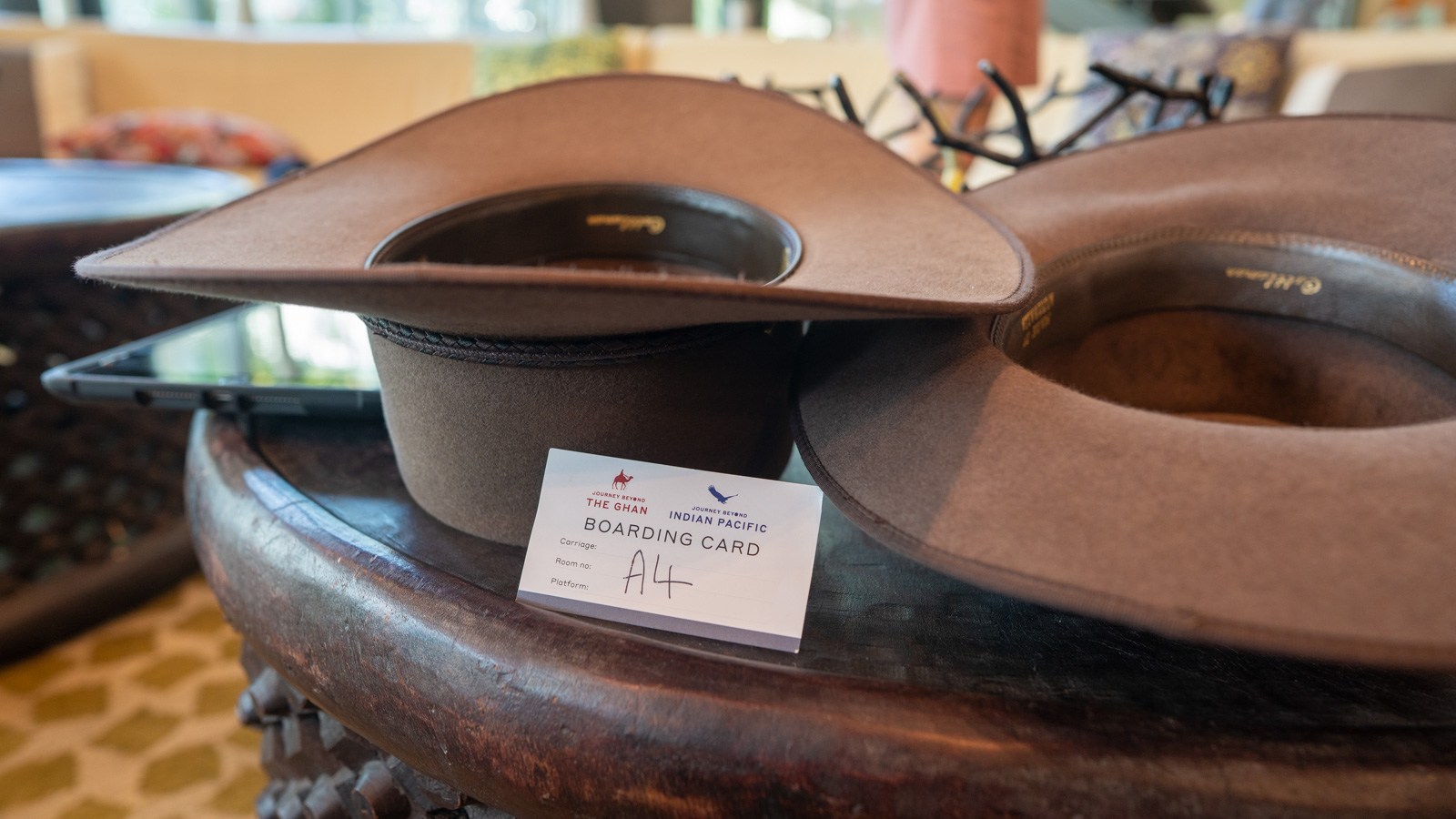 On this journey, I started out in a Gold Single cabin on night one and made my way up to the delights of Platinum by the end of the trip to bring you this unique tip-to-tail review of The Ghan. You'll also find the same cabins on the Indian Pacific and the Great Southern, so my experience in this review should apply to those journeys as well.
---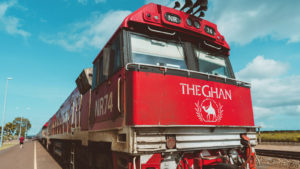 This review is Part 4 of our series, which covers the amazing experience that is The Ghan Expedition.
---
Gold Service is the most popular way to travel on The Ghan. Best of all, you can also book it with Qantas Points! As I discovered, everything is included in a Gold fare – including fine dining and off train experiences.
There are two different accommodation options in Gold. Twin cabins are designed for couples and feature bunk beds and a compact en-suite bathroom. Single cabins are the perfect fit for the adventurous solo traveller or groups of friends, with large shared bathrooms at the end of the carriage.
Night 1: Gold Single cabin
My Expedition begins in the peaceful surrounds of the Gold Single cabin. At first glance, you'll find these rooms to be very 'snug'. The curved door slides away to reveal a comfortable padded seat, a folding table, an ottoman, and… not much more.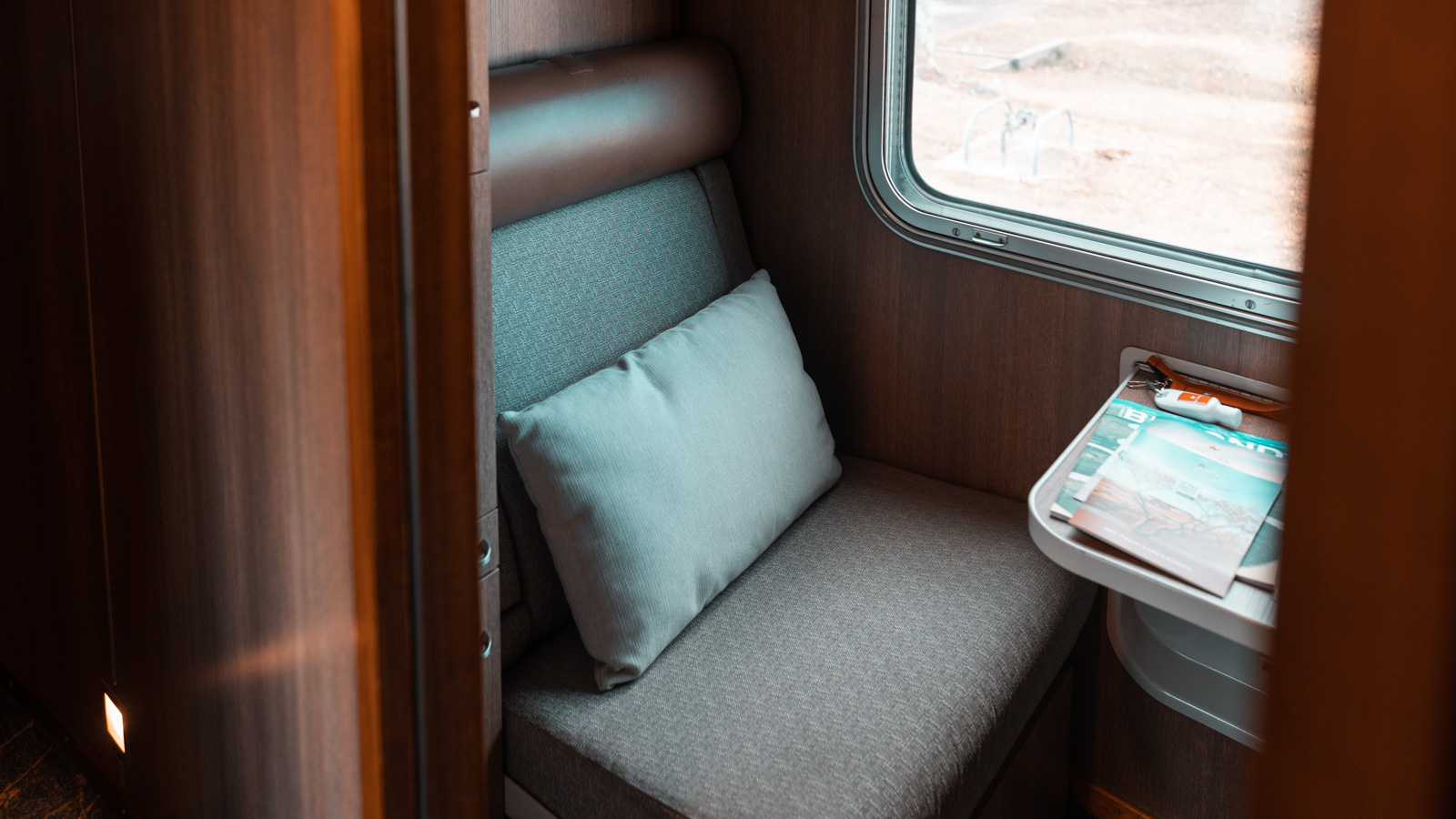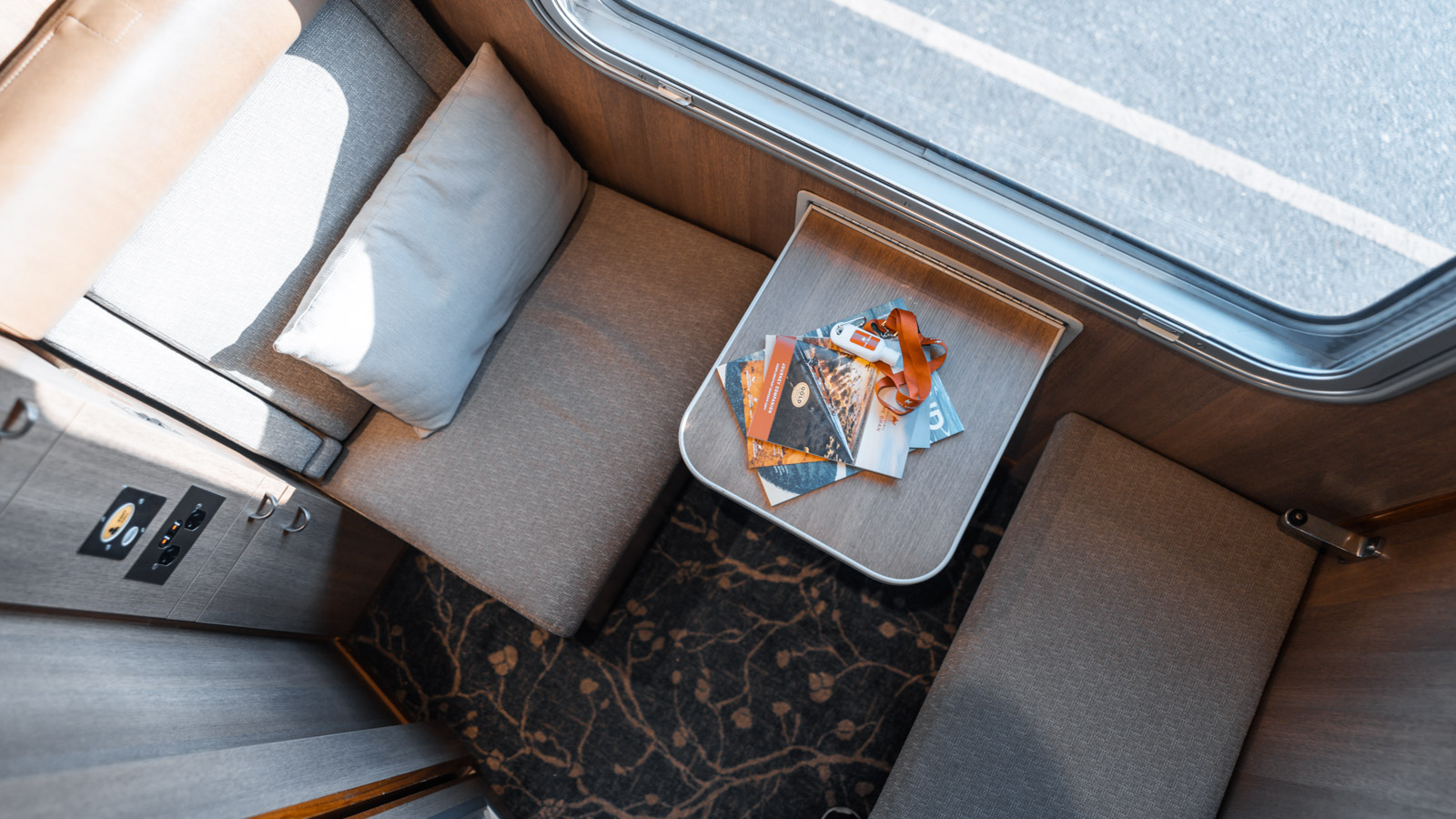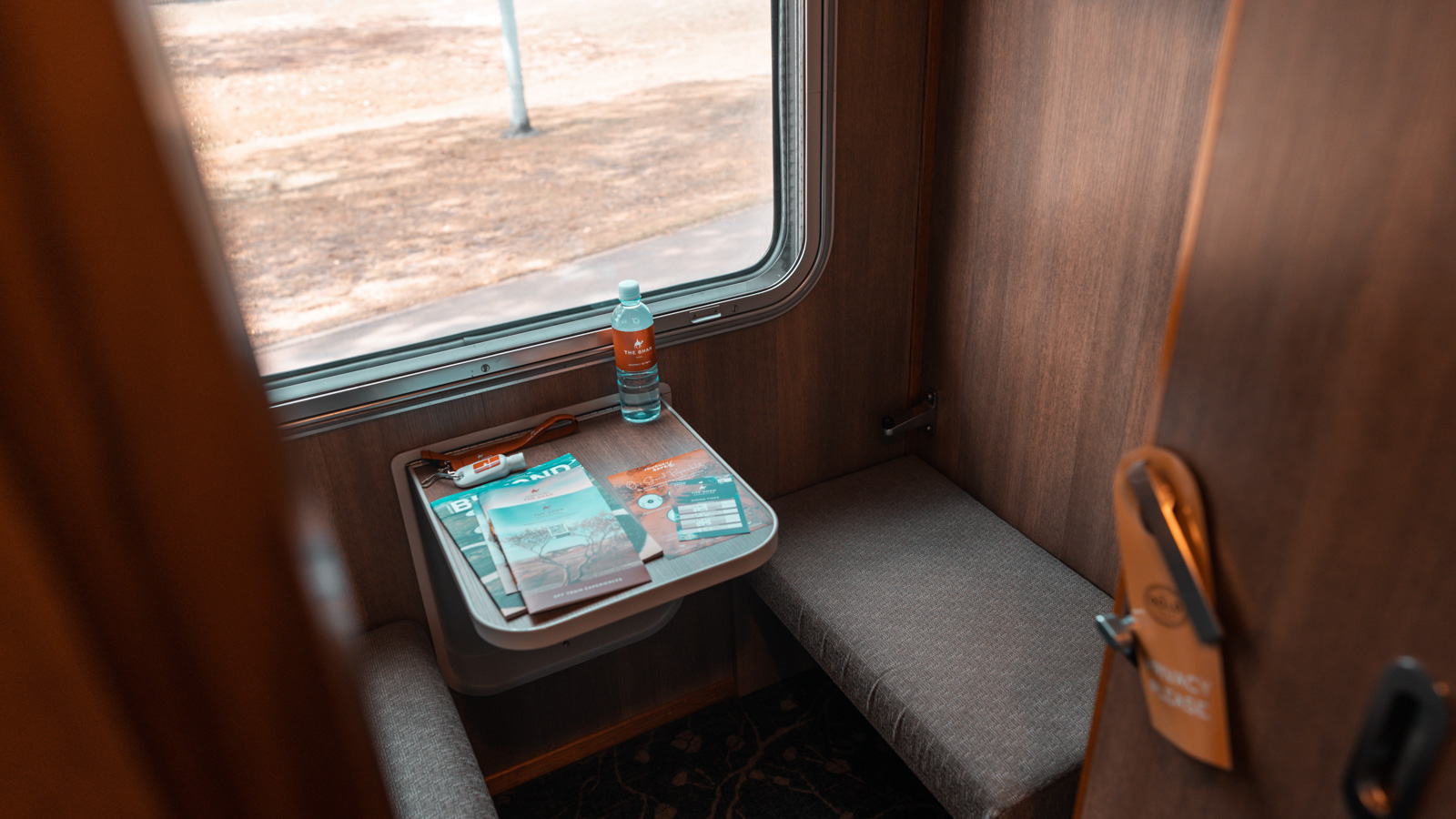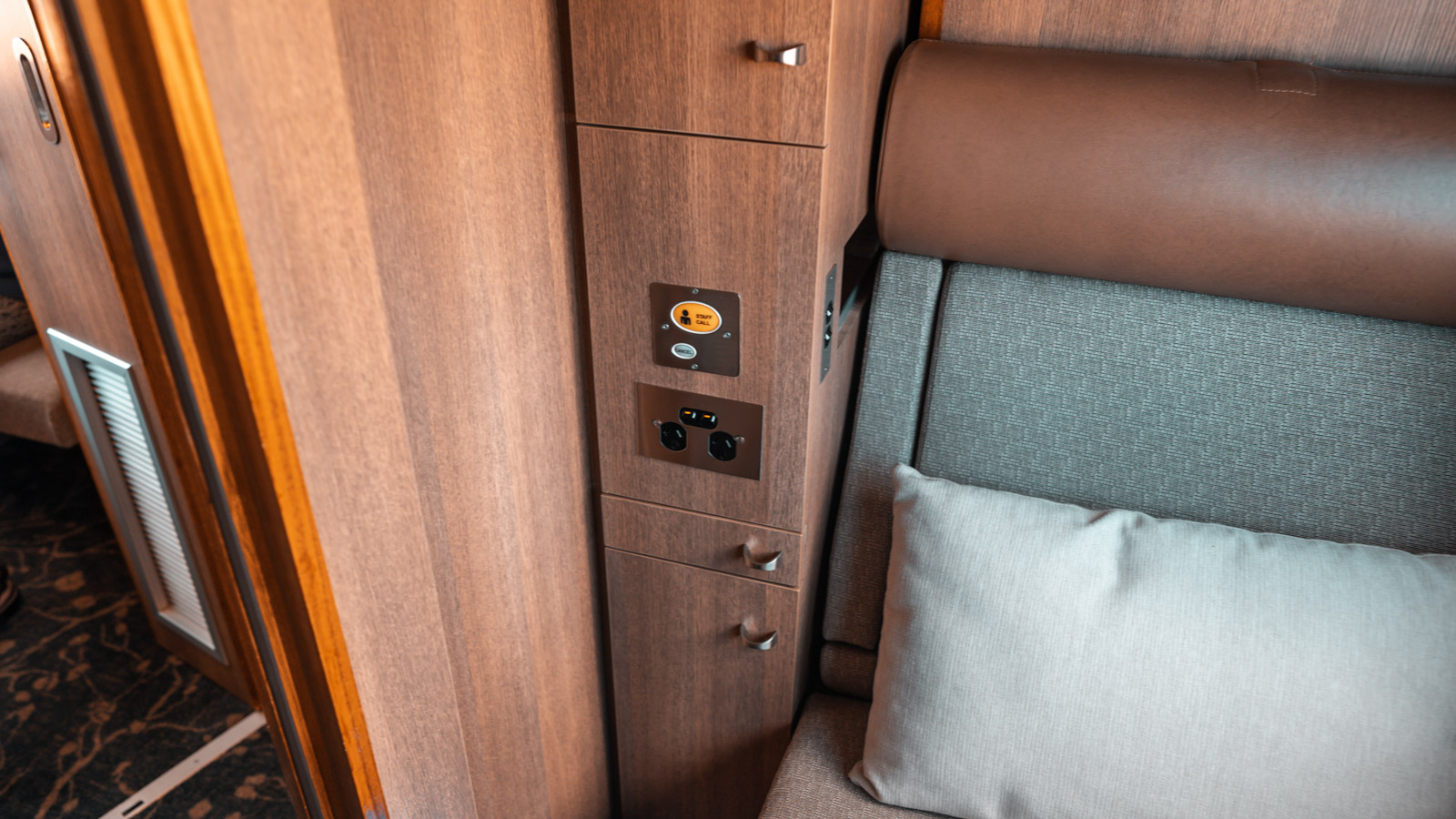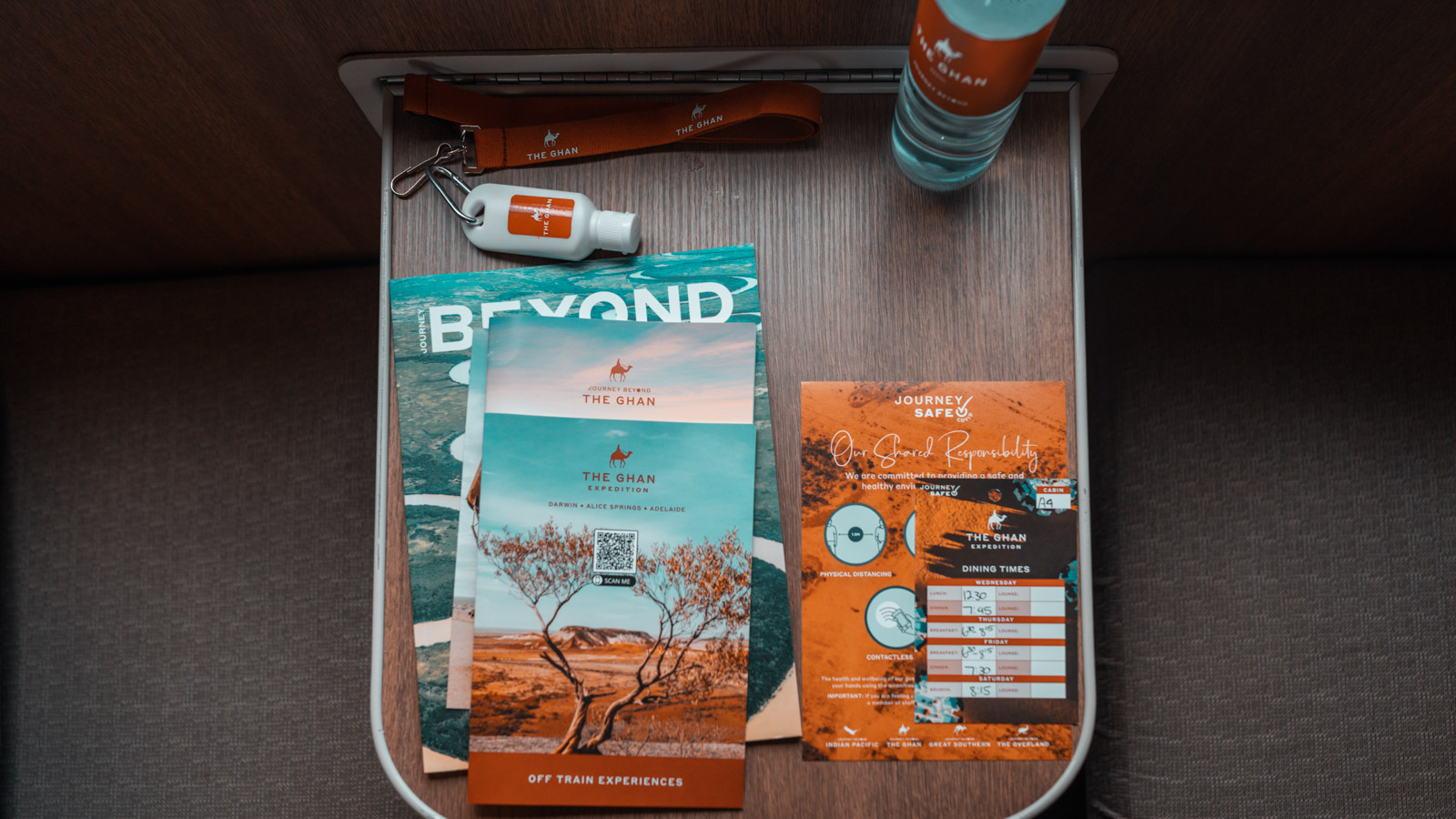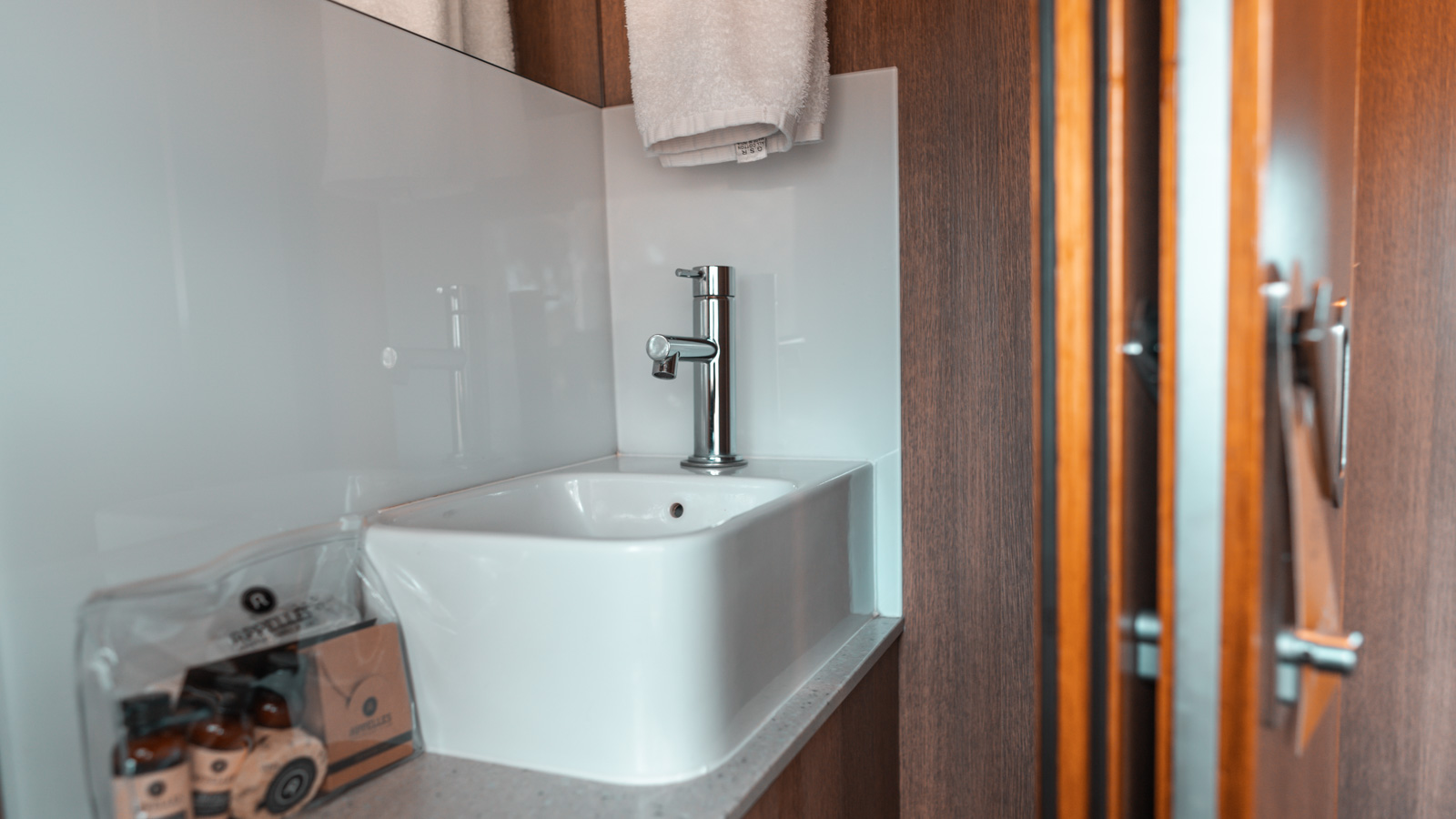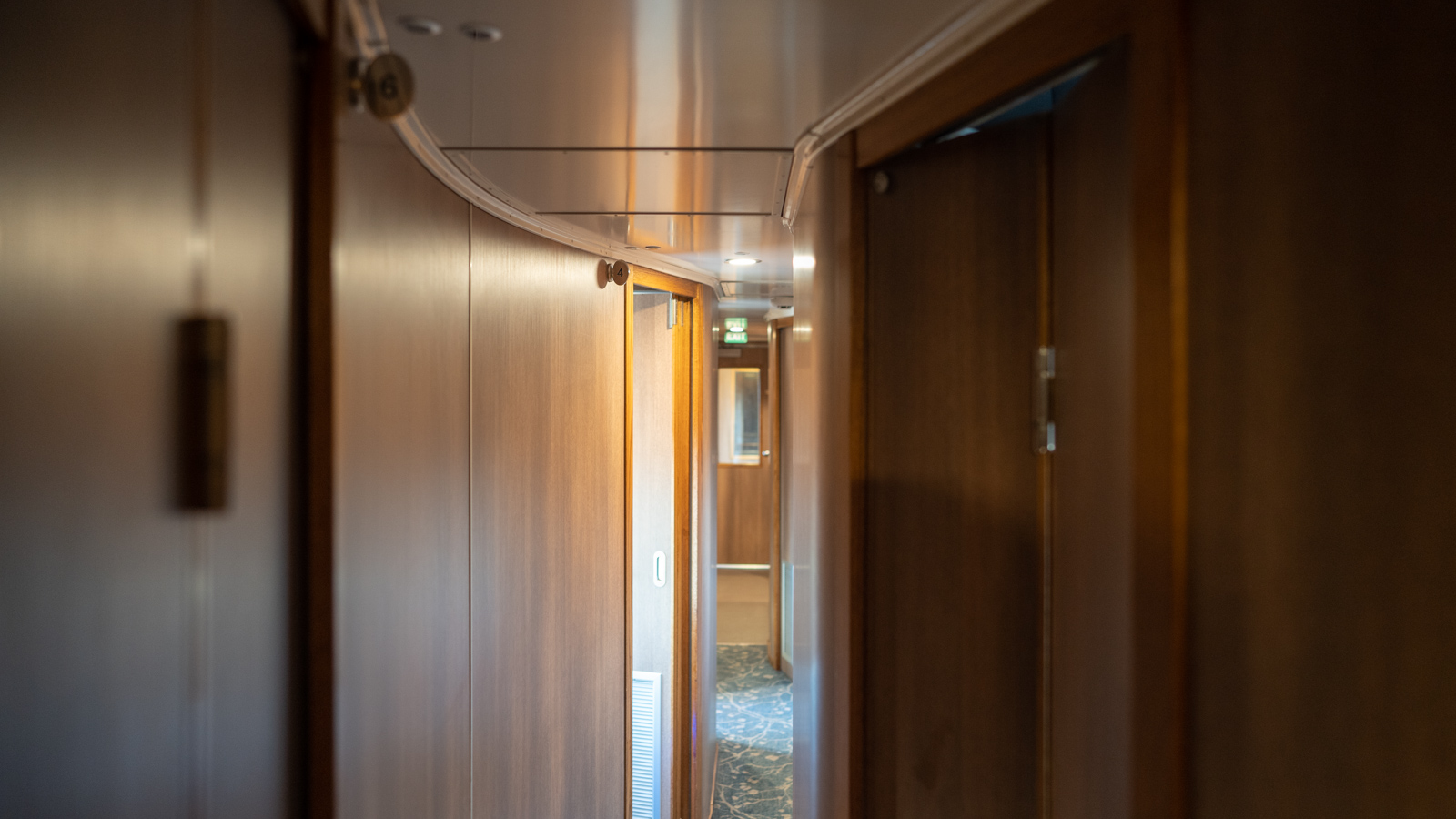 But it's when I start to settle into the space that I see all the thoughtful nooks and crannies. Behind the door is a vanity area to get refreshed in the mornings. Above that is ample storage space for my carry-on bags.
It's at night, though, that I discover the true versatility of this cosy room. While I'm away at dinner, the multi-talented crew transform my seat into a plush bed. And take my word for it – this bed is comfortable. It's certainly long enough for my 183 cm frame, and spacious to boot. The turndown service is impeccable.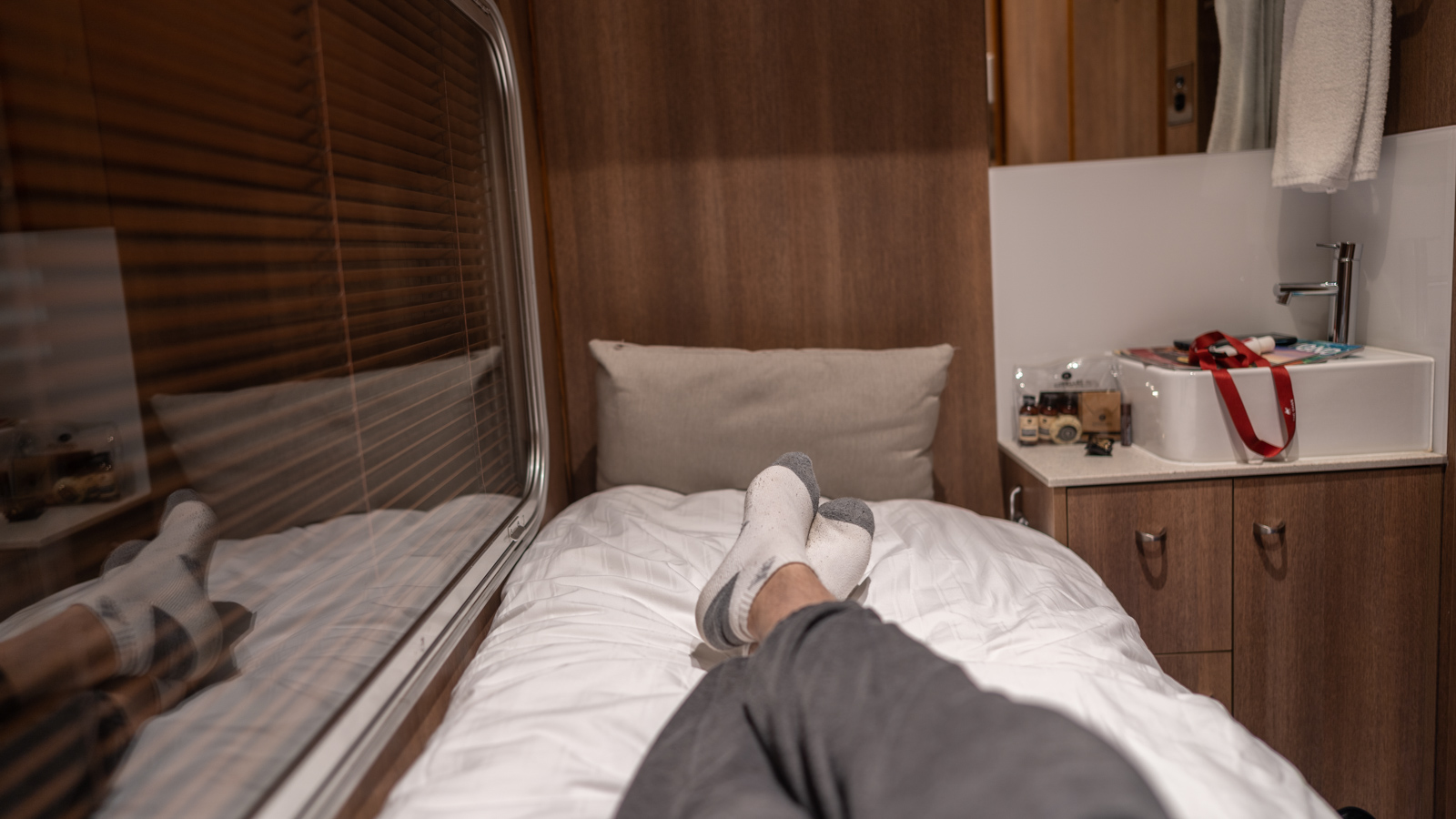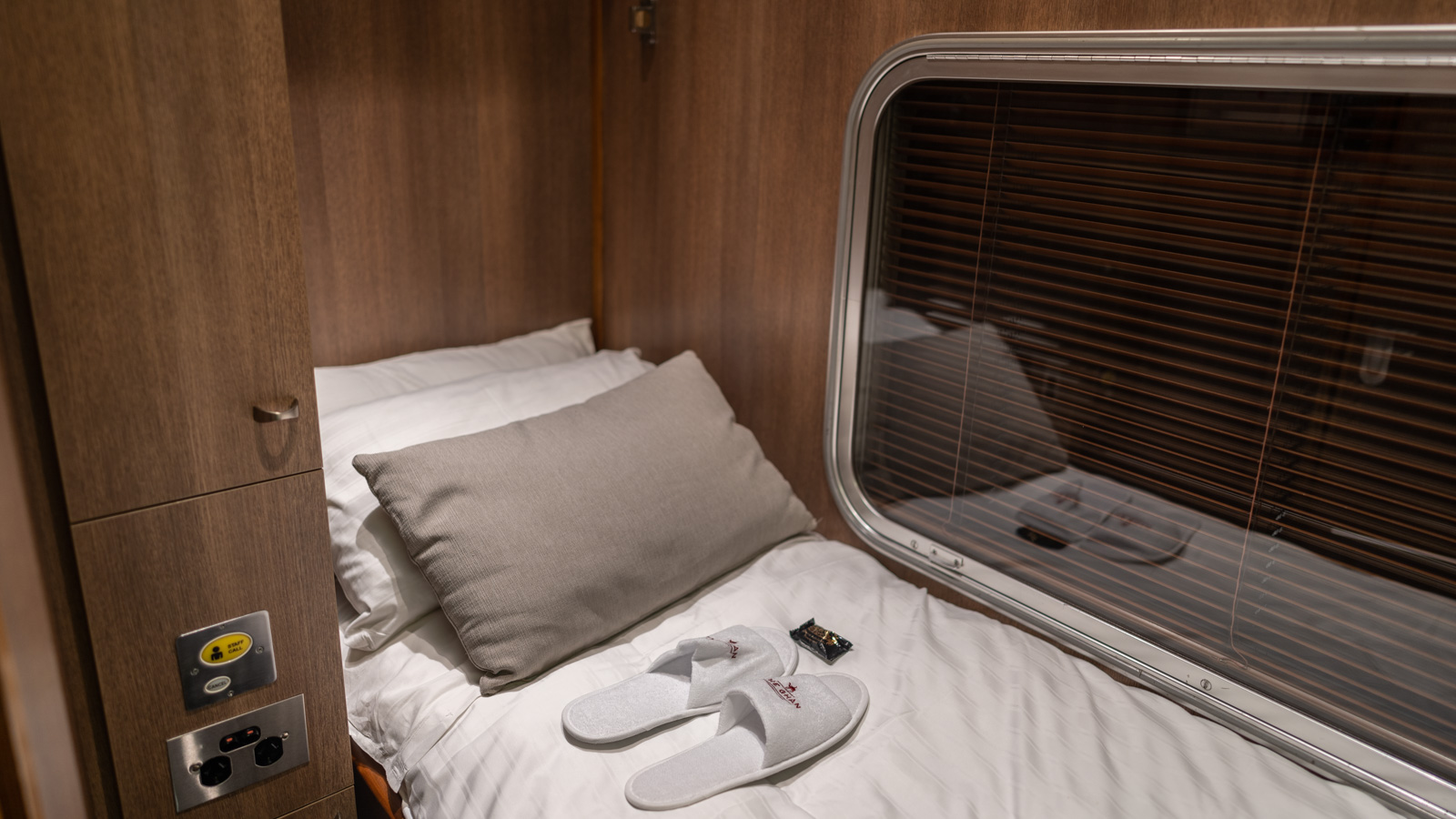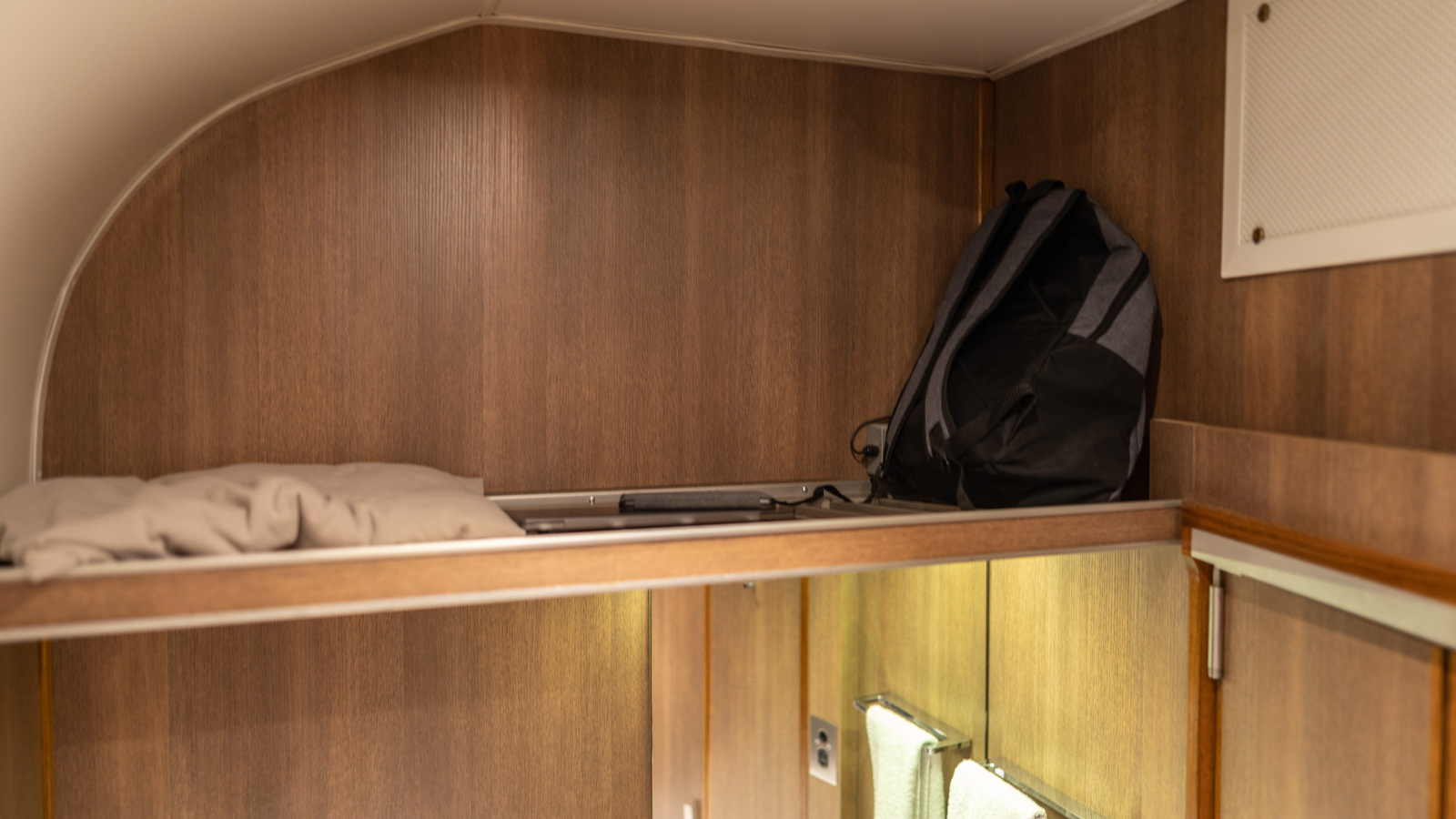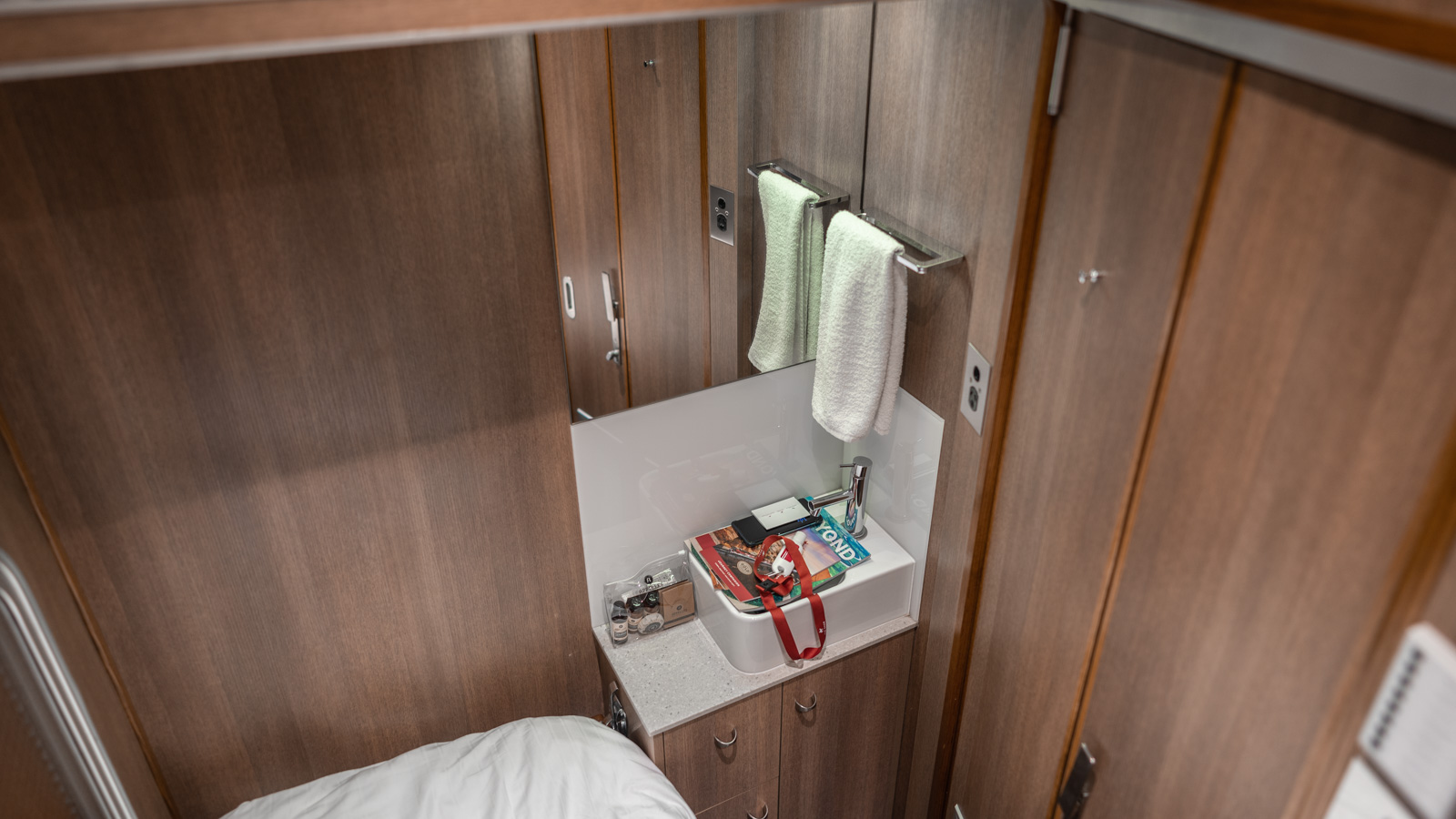 On an extended trip like this, shared bathrooms won't be for everyone. But the arrangement isn't too bad at all.
For every 16 passengers, there are two toilets and two shower rooms in each carriage. But I discover one important difference. Gold Single shower spaces are considerably larger than the private en-suite shower in Gold Twin cabins, so keep this in mind.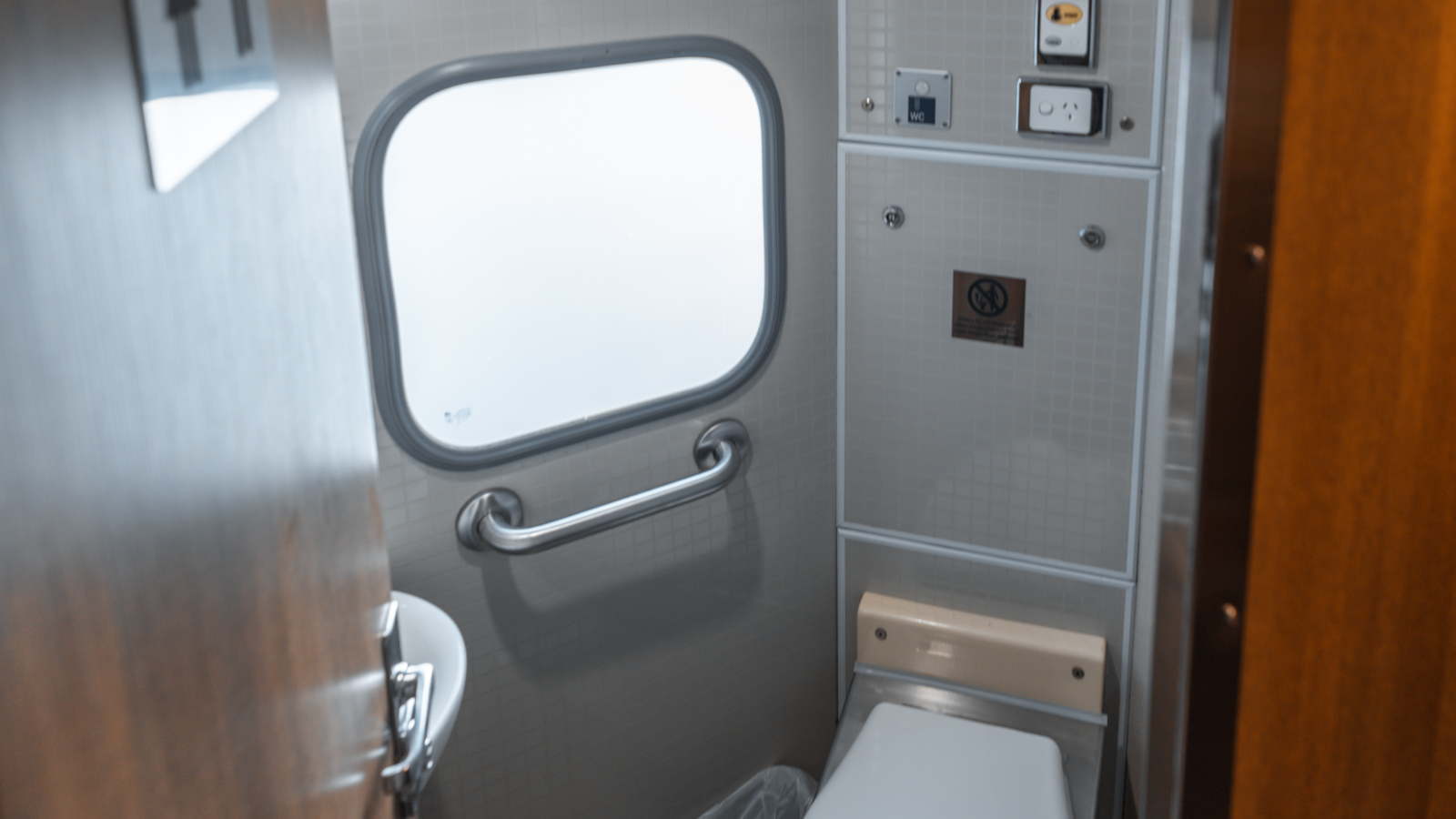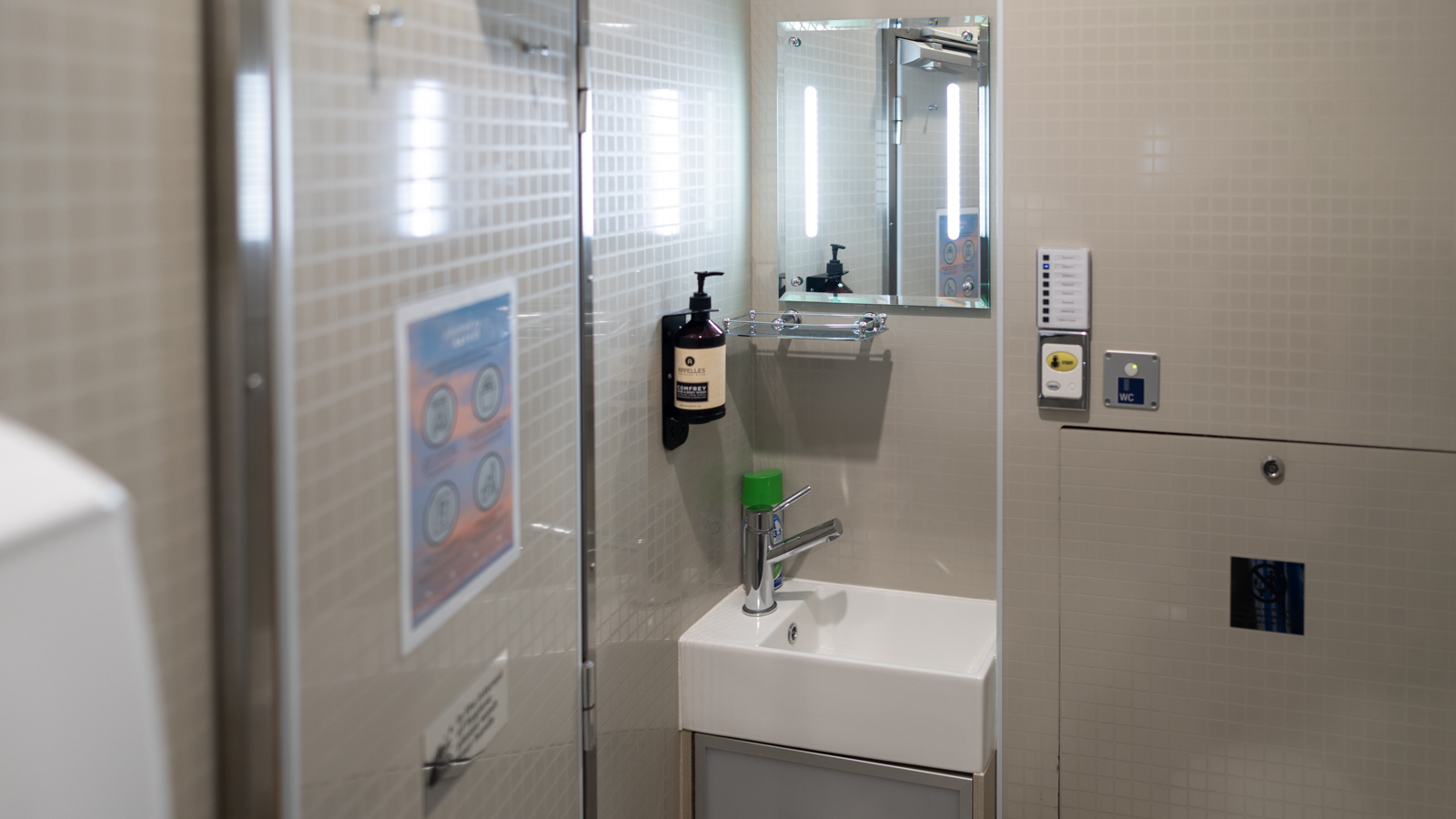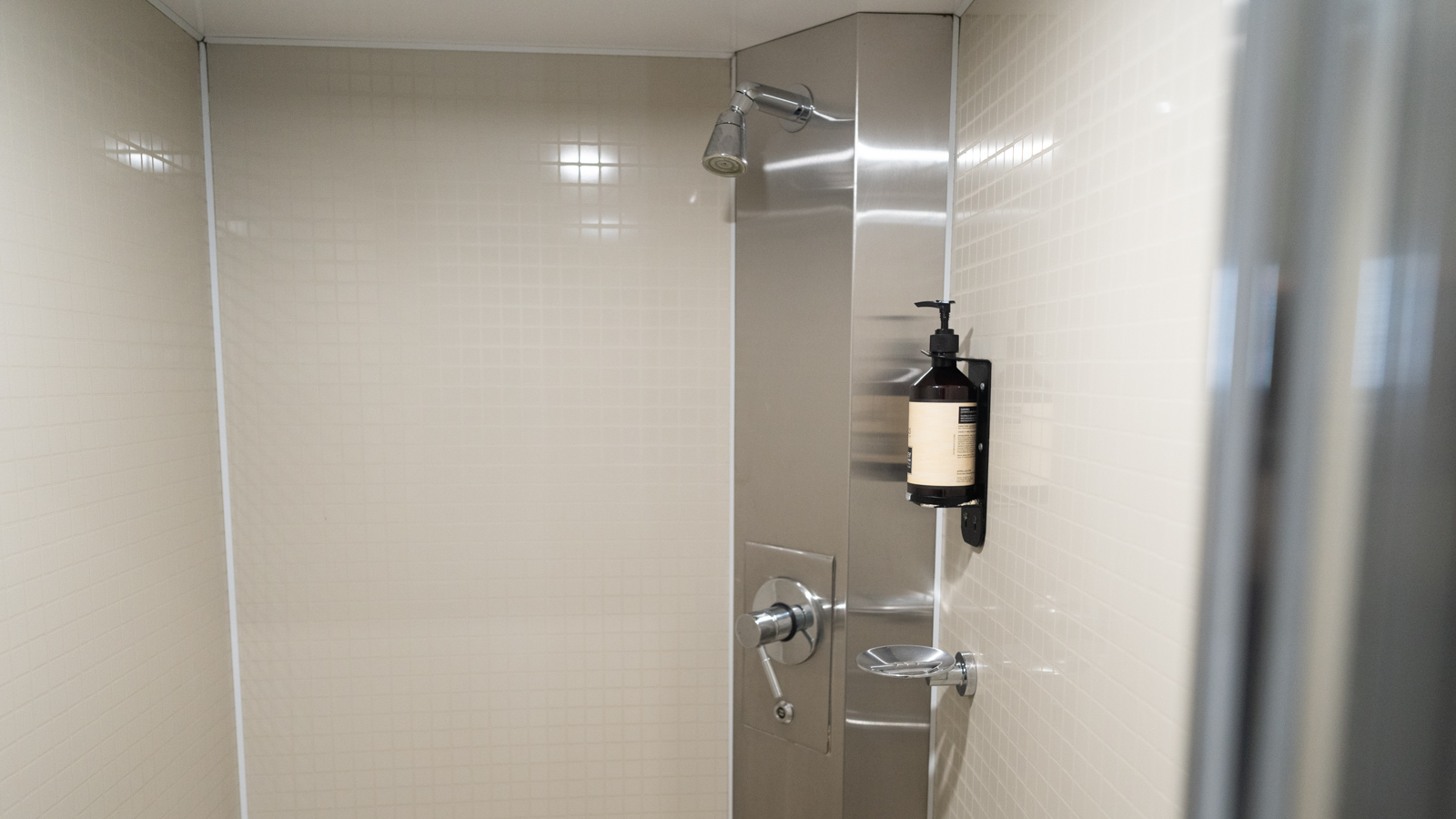 Waking up in the cosy surrounds of the Gold Single cabin is an indescribable feeling. I've slept overnight with the blinds wide open, because, why not? My bed runs alongside an expansive window, and the rays of the morning sunrise gently illuminate the cabin. It's all beautifully serene – even more so since I'm travelling on my own in this private haven.
Night 2: Gold Twin cabin
After a wild day dirt biking in Alice Springs – the ultimate off train experience for adventure junkies – it's time to explore my Gold Twin cabin for the night. The Gold Twin carriages are a bit older than the refurbished Gold Single cars, and it shows. Because of the bunk bed arrangement, these cabins take up most of the carriage width and the window is comparatively smaller.
But I find these cabins still tick all the boxes. You can stow everything above the bathroom, and there's wardrobe space to keep clothing crease-free. By day, the cabin comfortably seats two people, with plenty of leg room by the window.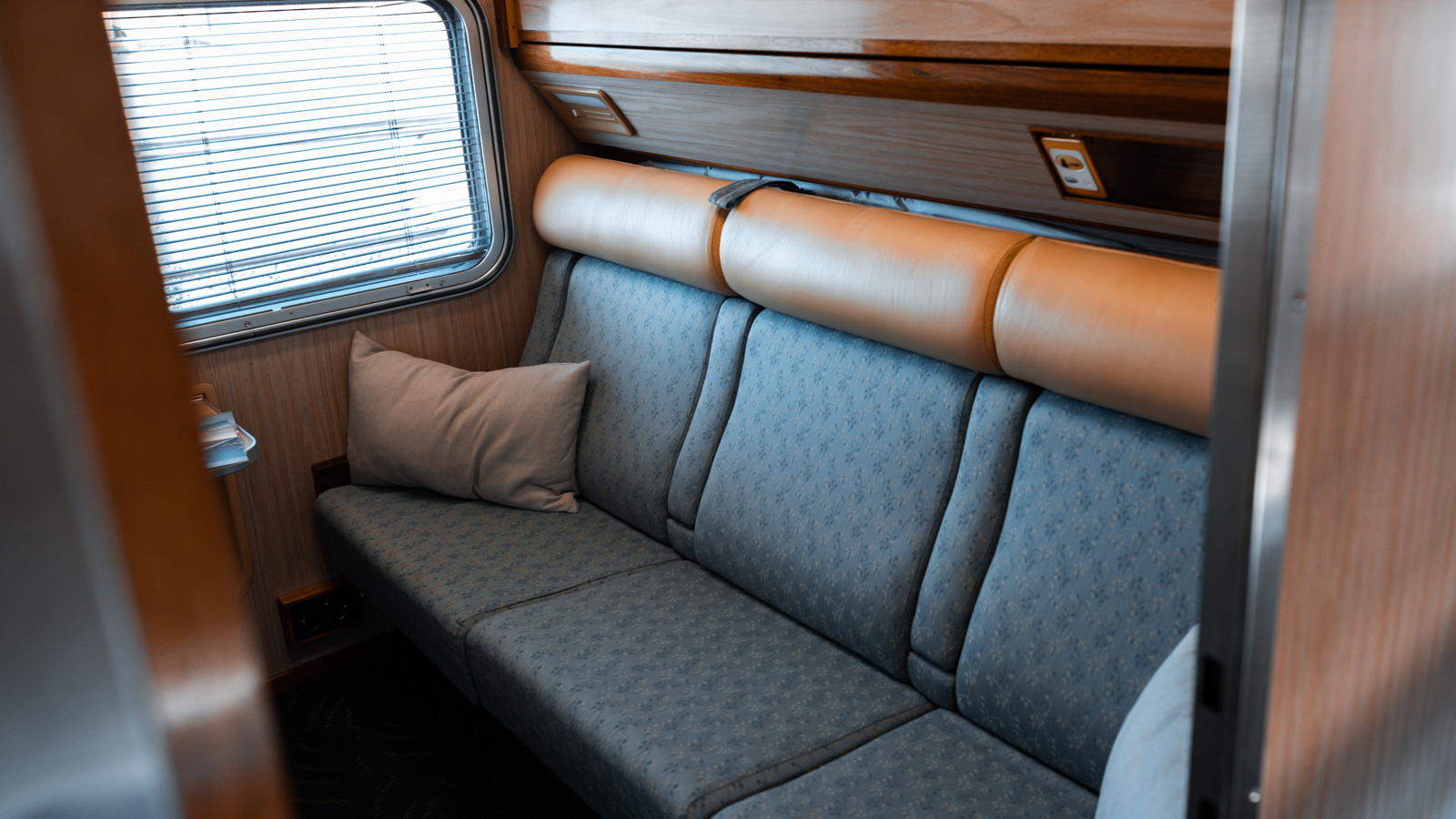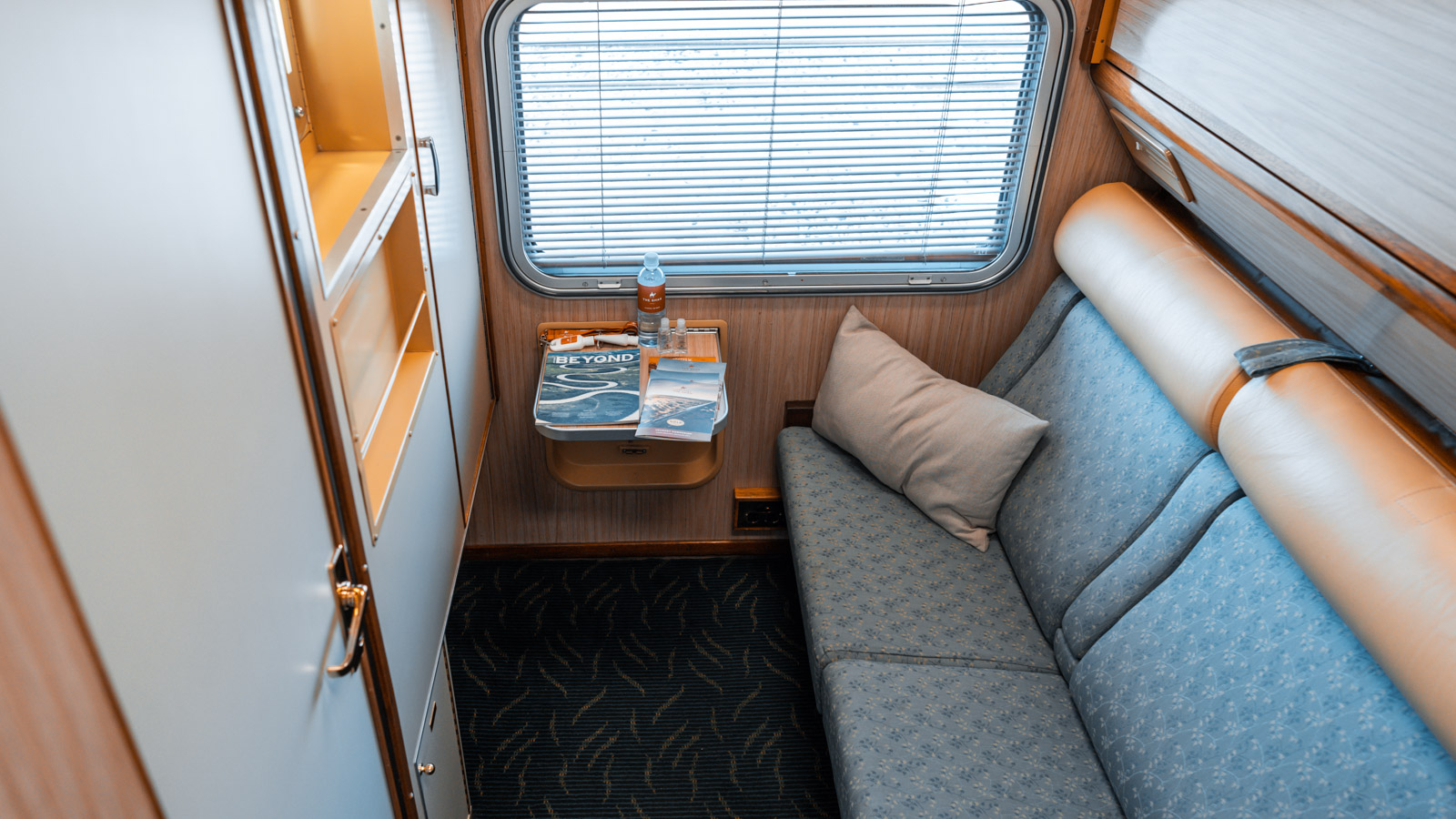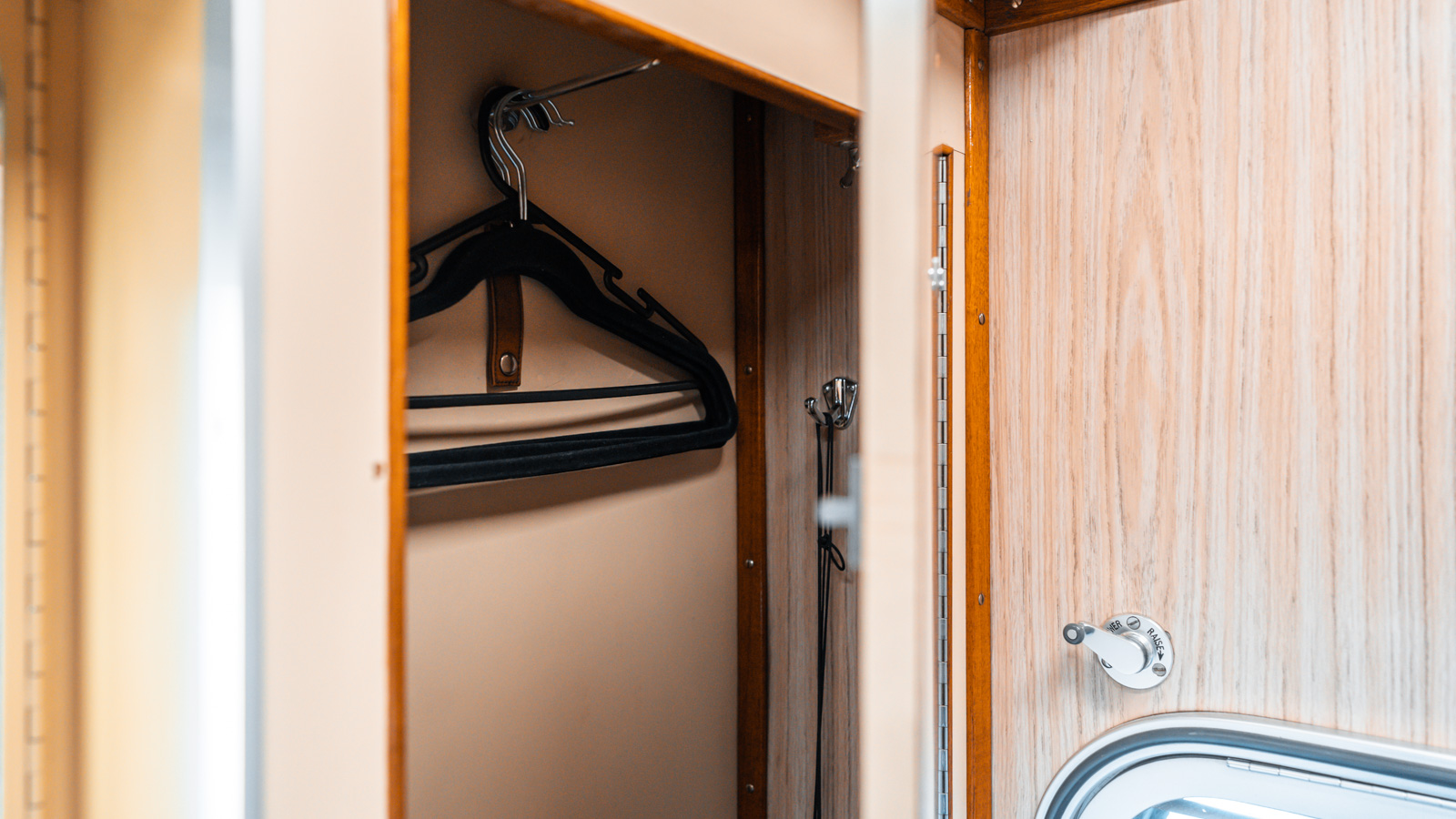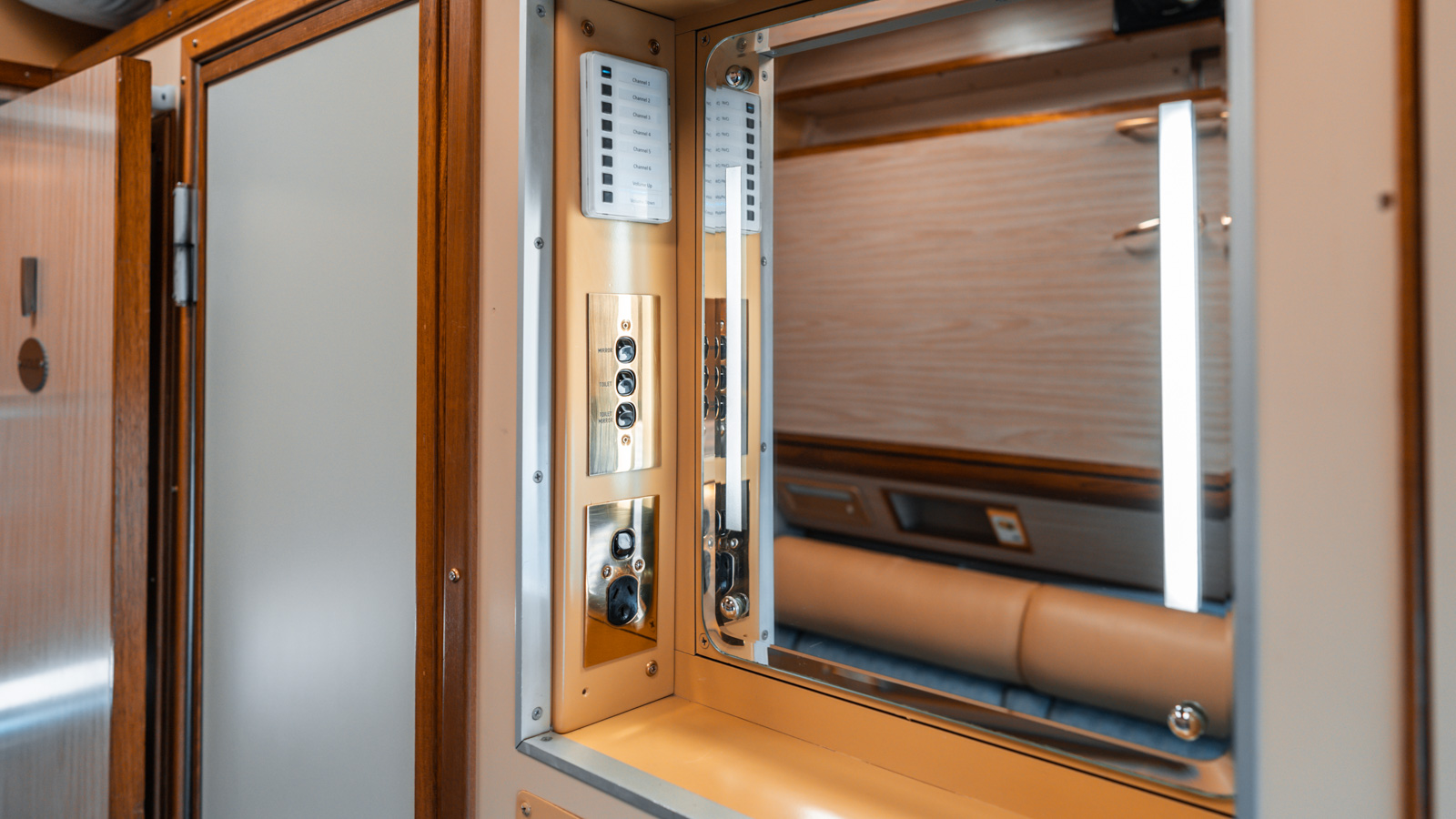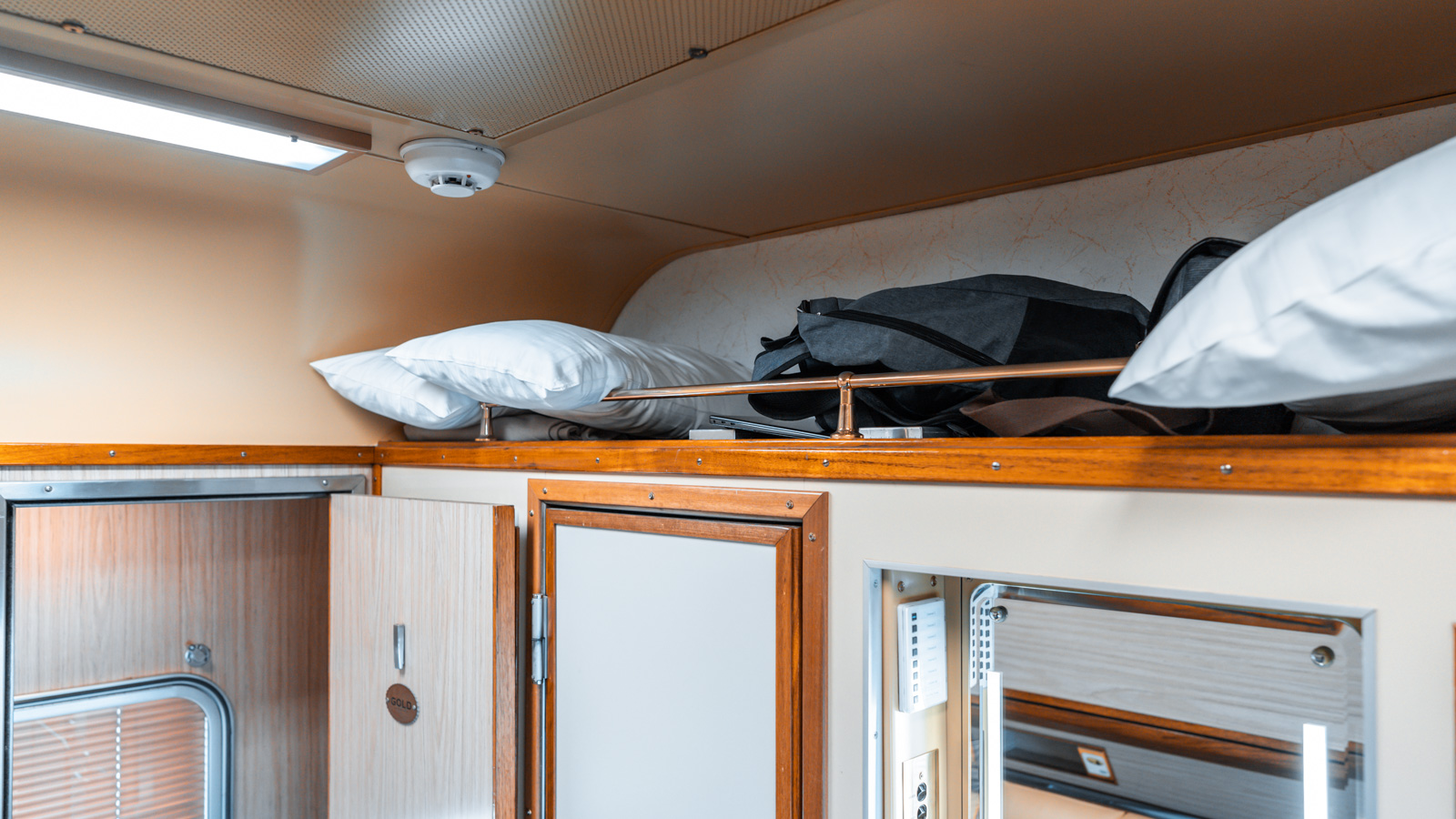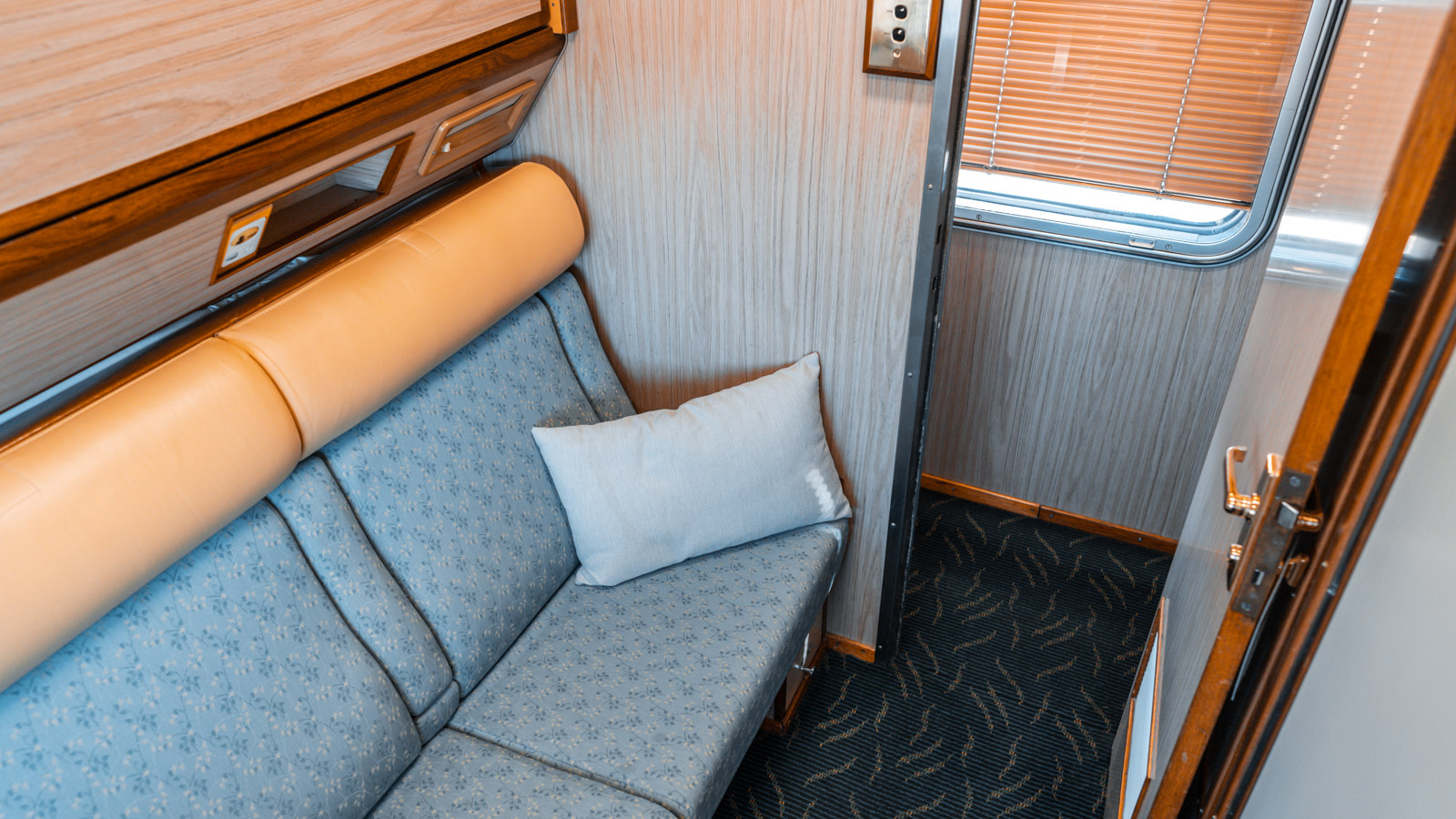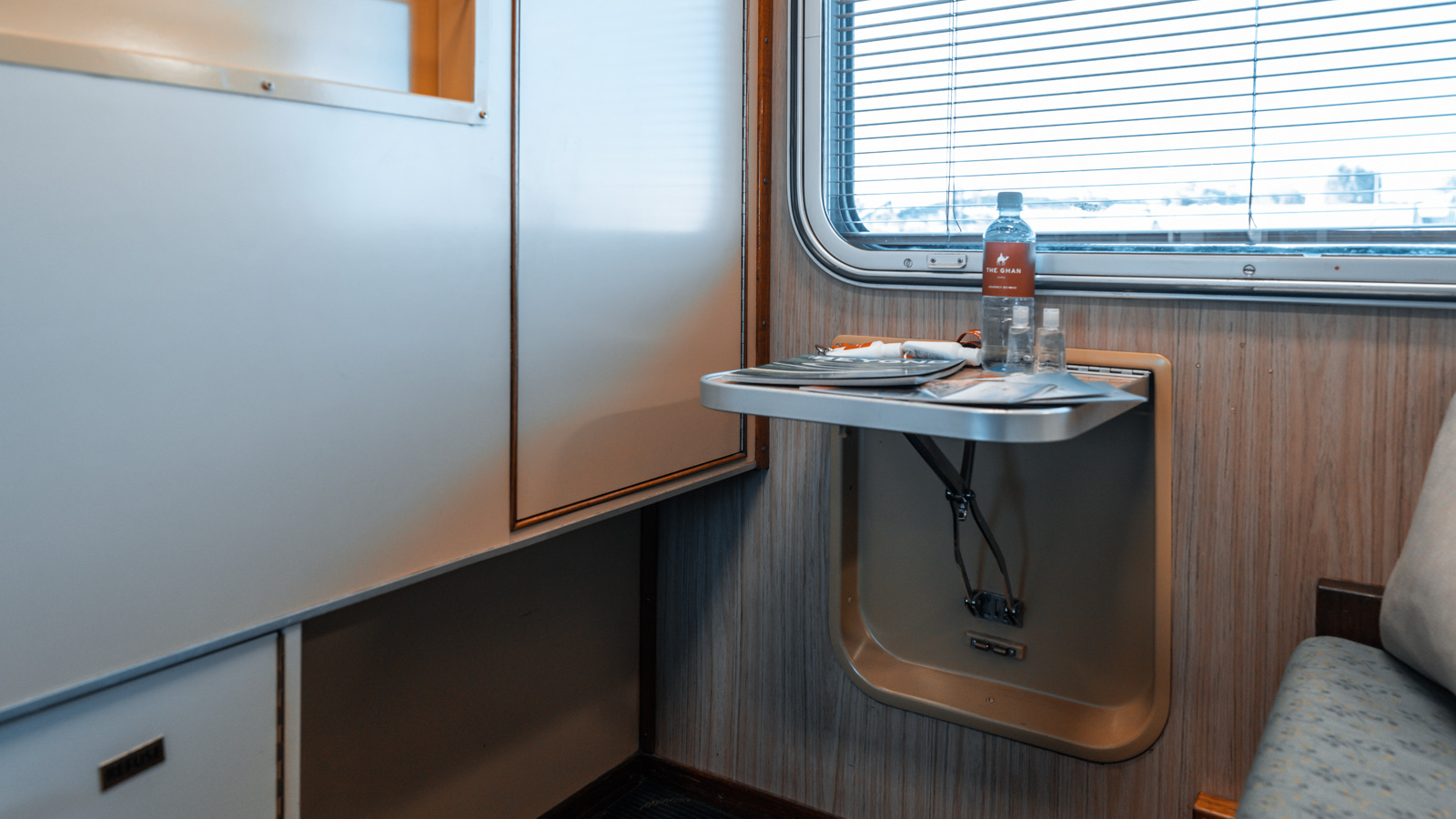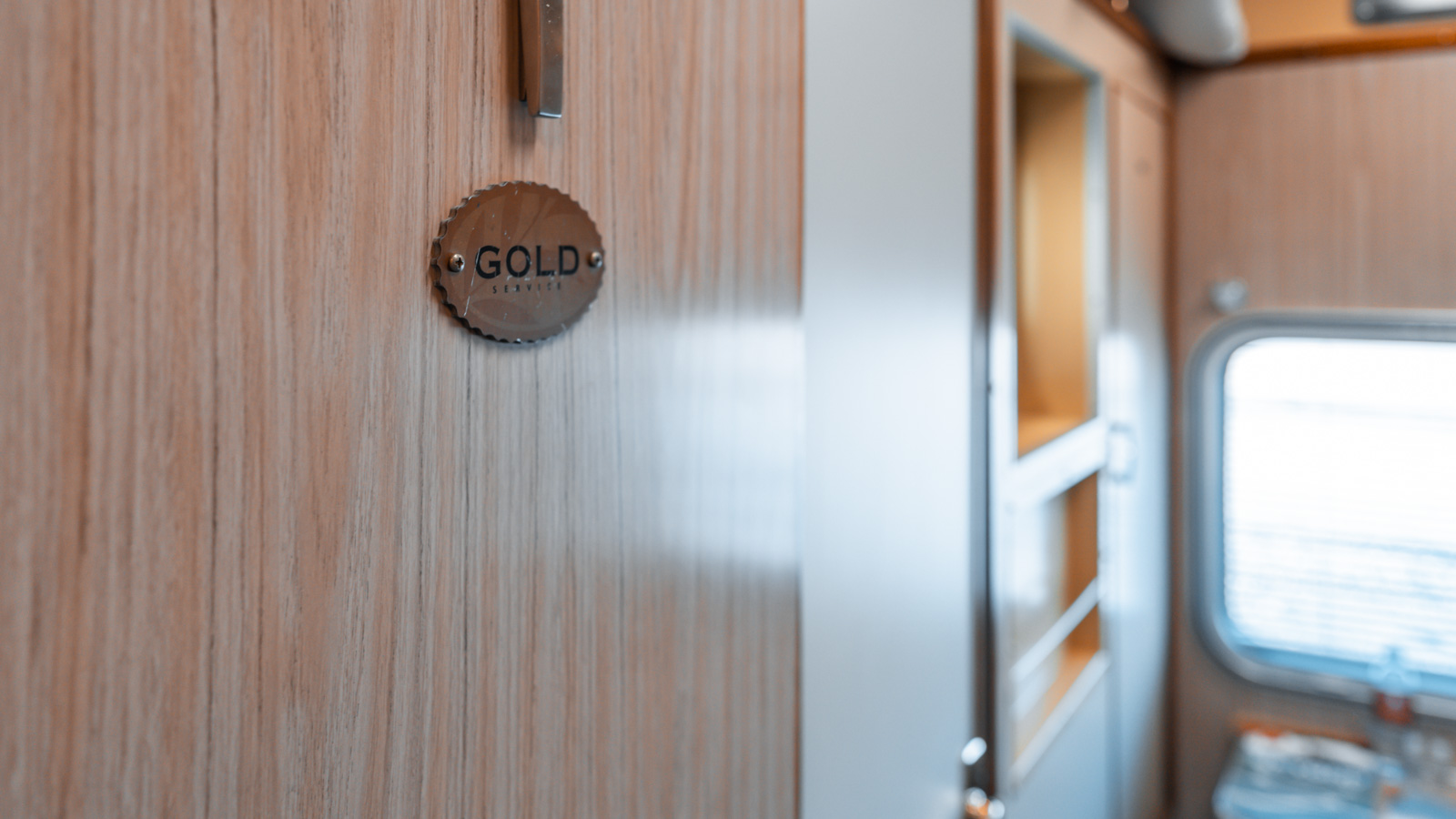 The ensuite bathroom has both a private shower and toilet. Because of the limited space onboard, it's more of an all-in-one approach. You're essentially showering over the toilet and basin, though there are curtains to keep those areas dry.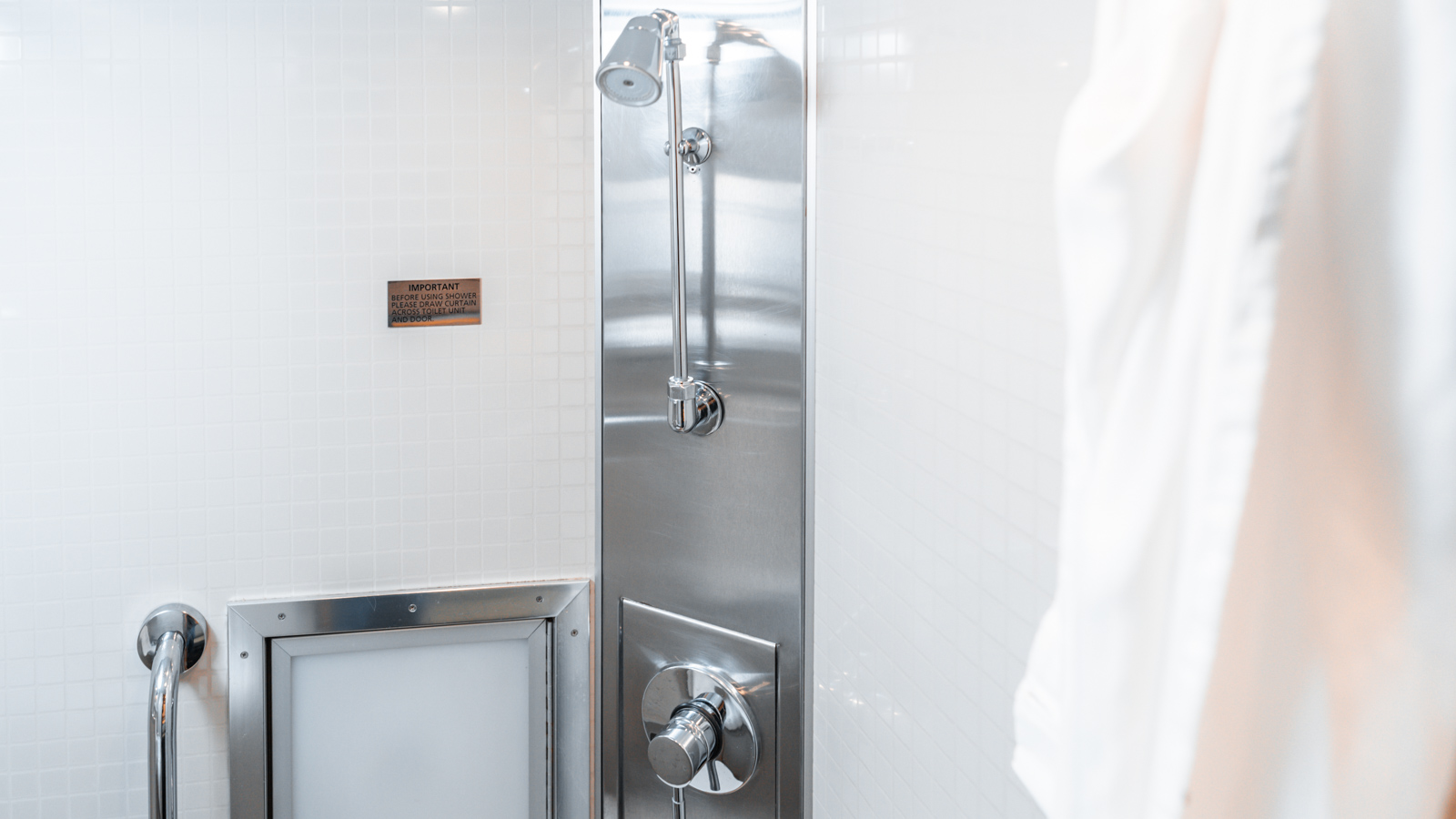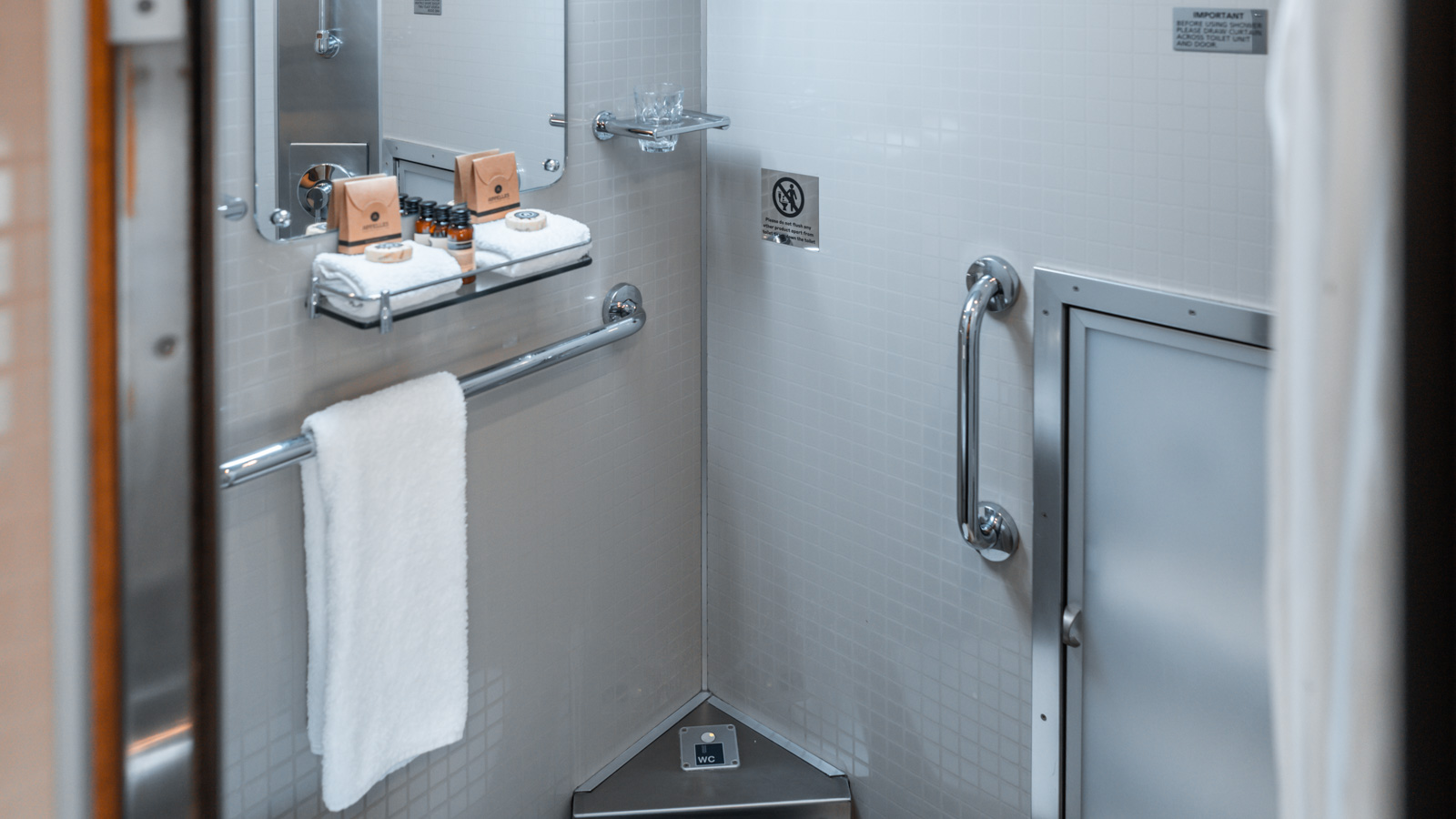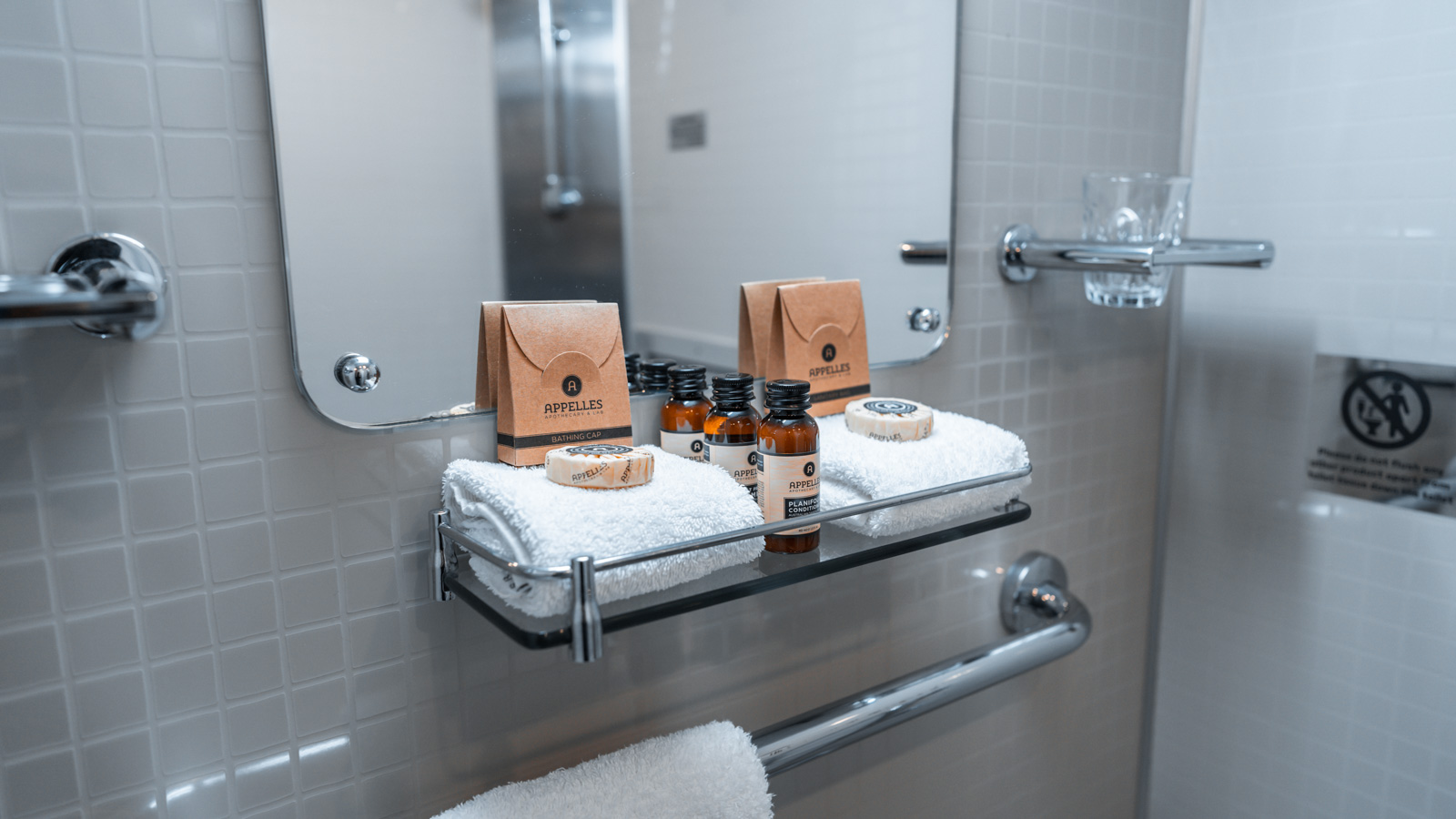 Later, after enjoying an atmospheric dinner under the stars at the Alice Springs Telegraph Station, I return to my cabin to find the bed impeccably turned down. Only the bottom bunk is made as I'm on my own, but I find it quite easy to open up the top bunk for review purposes. Each bed is as good as the Gold Single, though top bunk occupants won't have much of a view. Happily, both levels have storage spaces for your personal devices.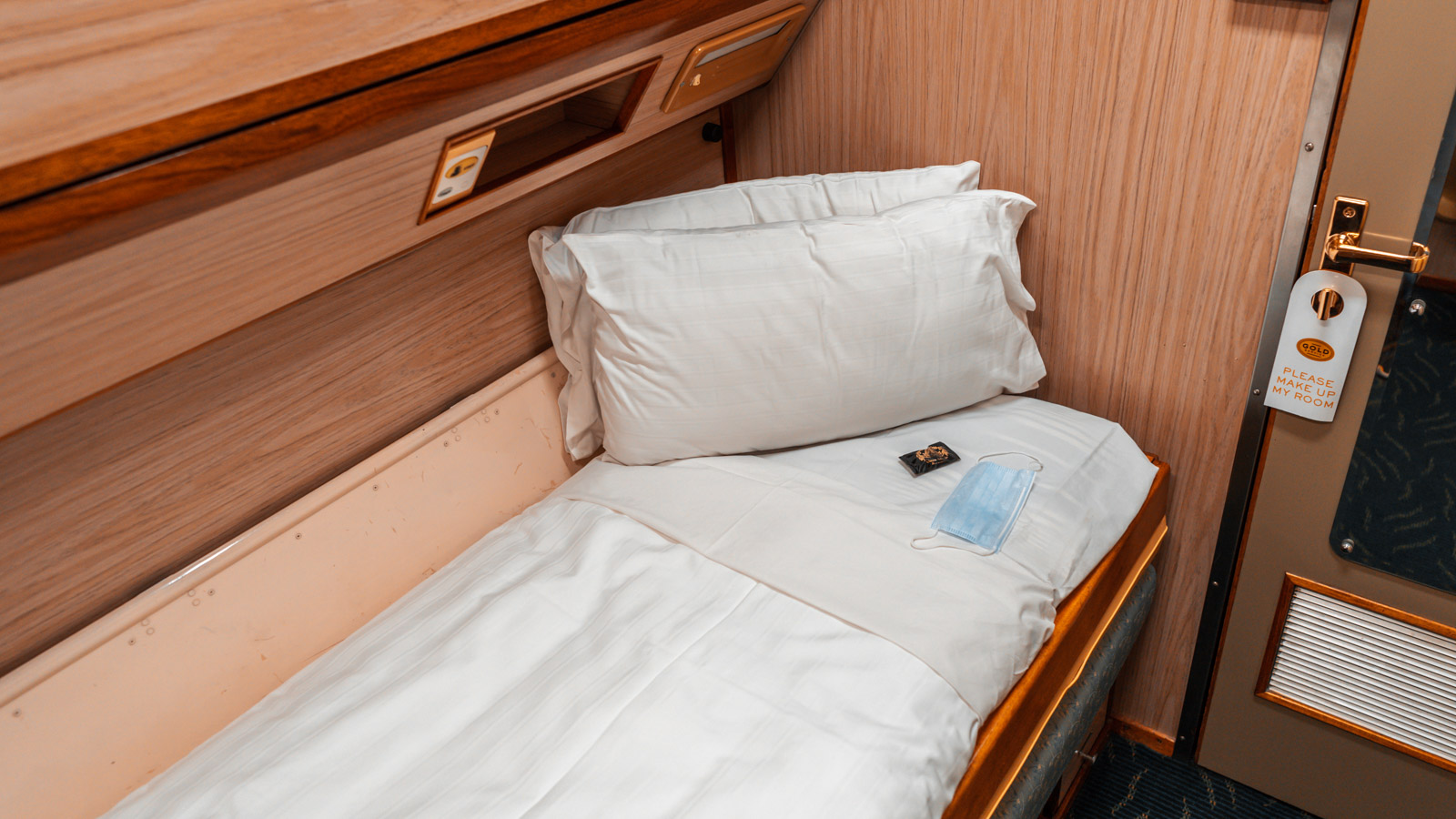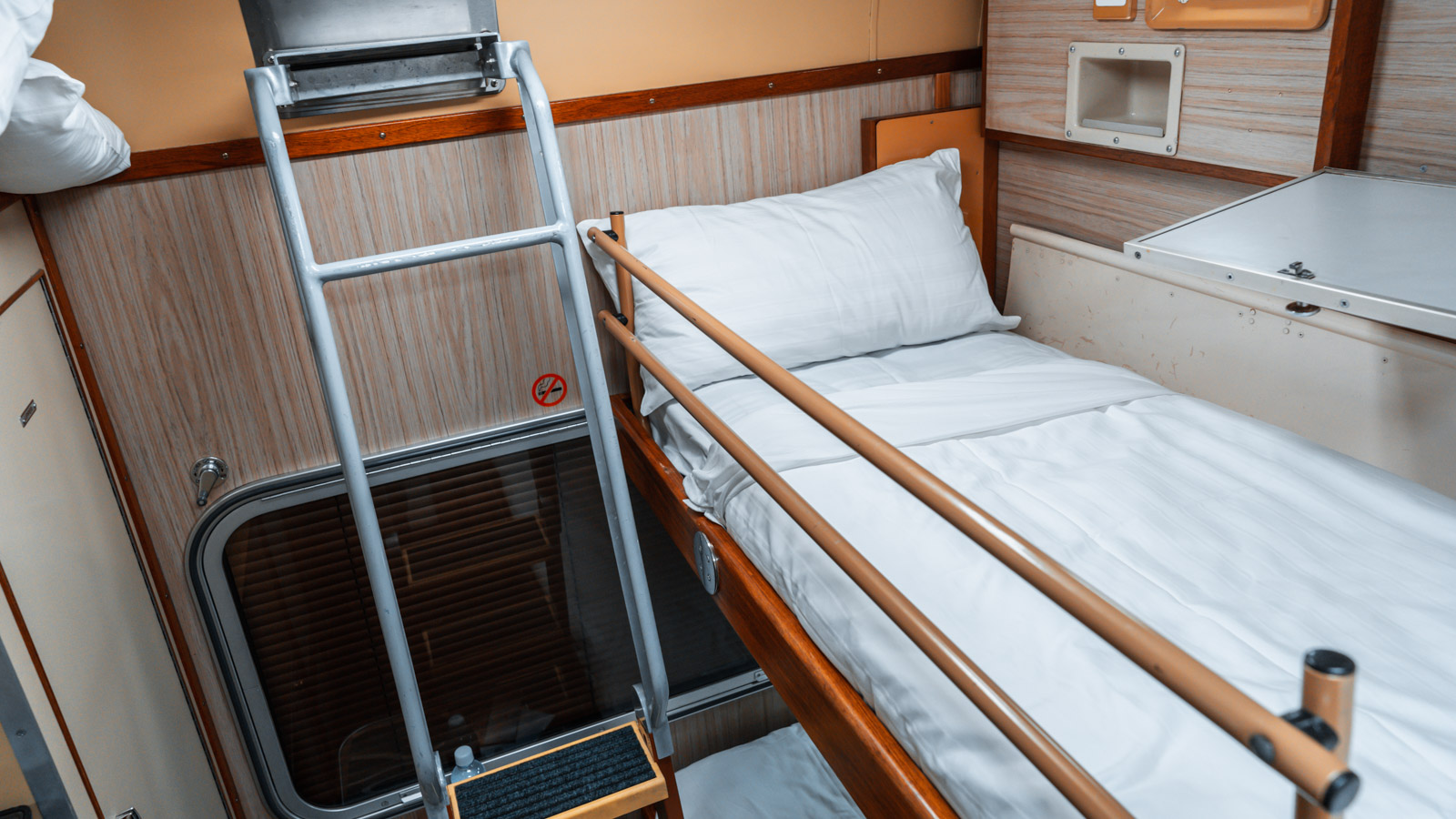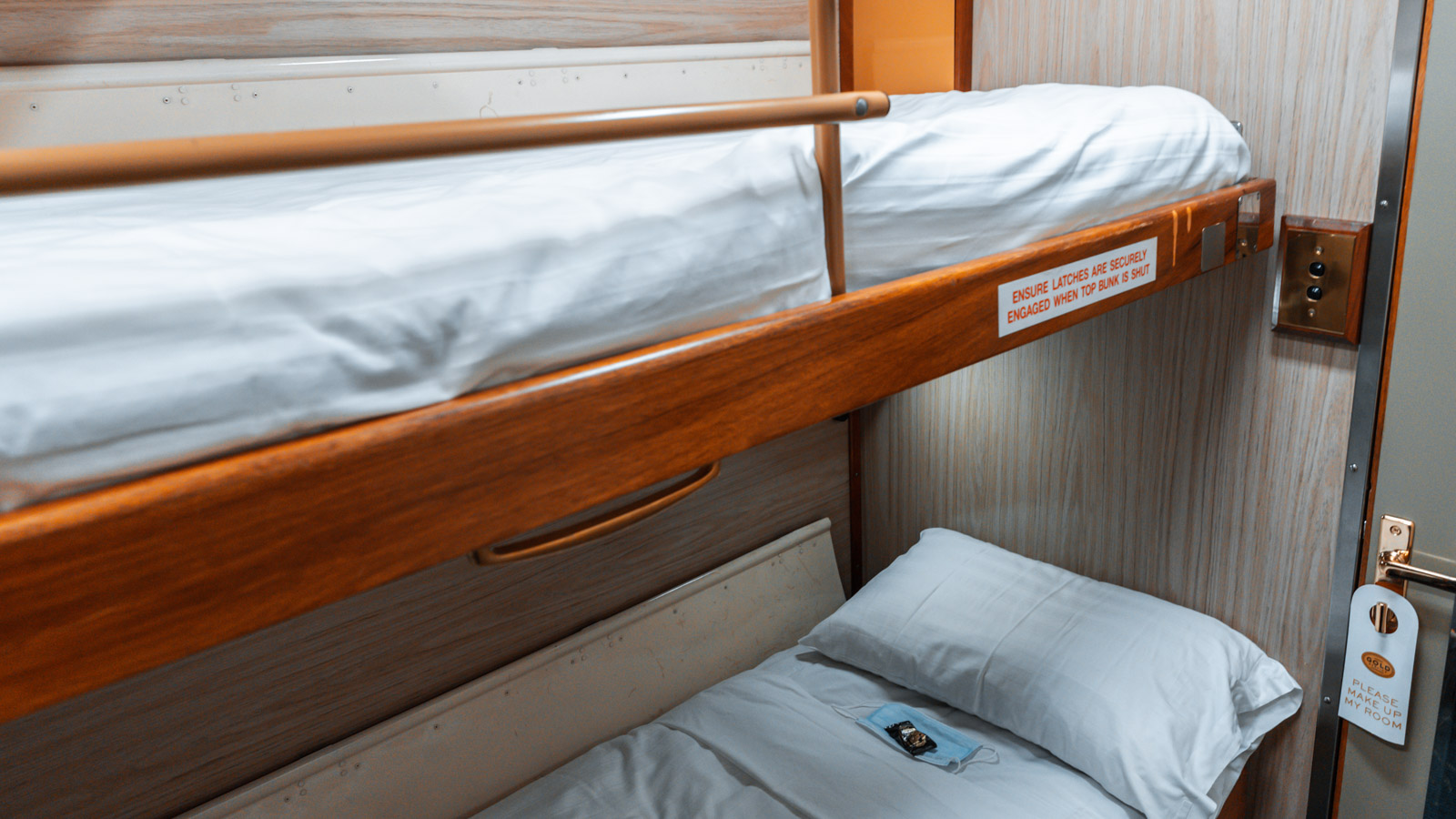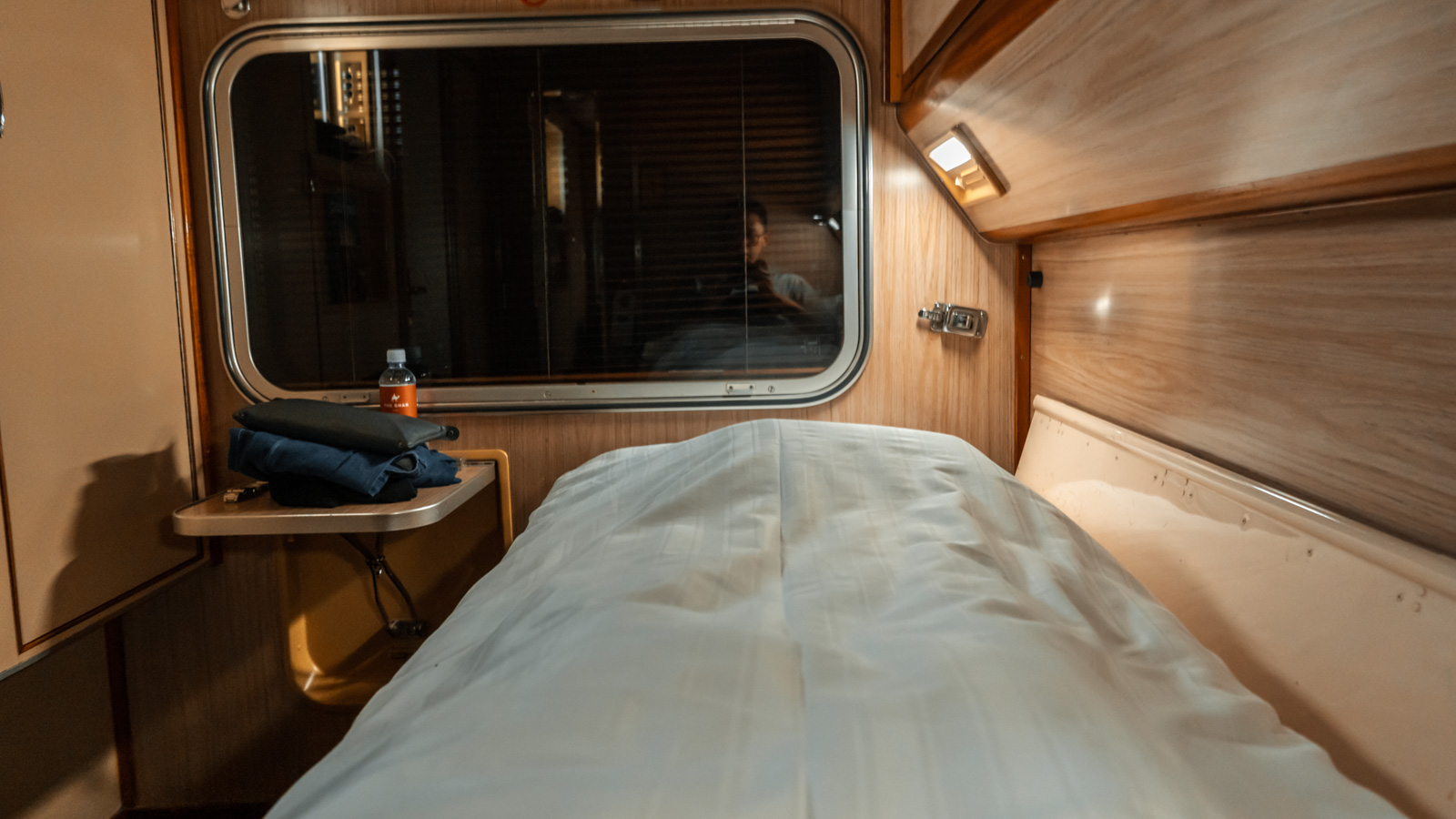 Overall, I'd suggest friends who are travelling together might want to consider Gold Single or Platinum Twin cabins, as Gold Twin might just be a bit too close for comfort. The same goes for anyone who might feel claustrophobic from the lack of headspace, or if you're not comfortable with ladders when the bunk beds are set up.
But for everyone else, Gold Twin should fit the bill just fine, and at a reasonable price too.
Night 3: Platinum Double cabin
As we peel away from the railway sidings at Manguri Station in South Australia, after an enlightening day exploring Coober Pedy, I'm excited to settle into Platinum Service for the final night.
The Platinum carriages have a different feel entirely. Whereas Gold is warm and rustic, Platinum is sleek and modern. The lighting is soft, the wood panelling is detailed. Even the air conditioning feels decidedly different.
I swipe a hotel-style keycard to gain entry. This is a massive improvement, as Gold cabins can't be locked by passengers from the outside – only from the inside.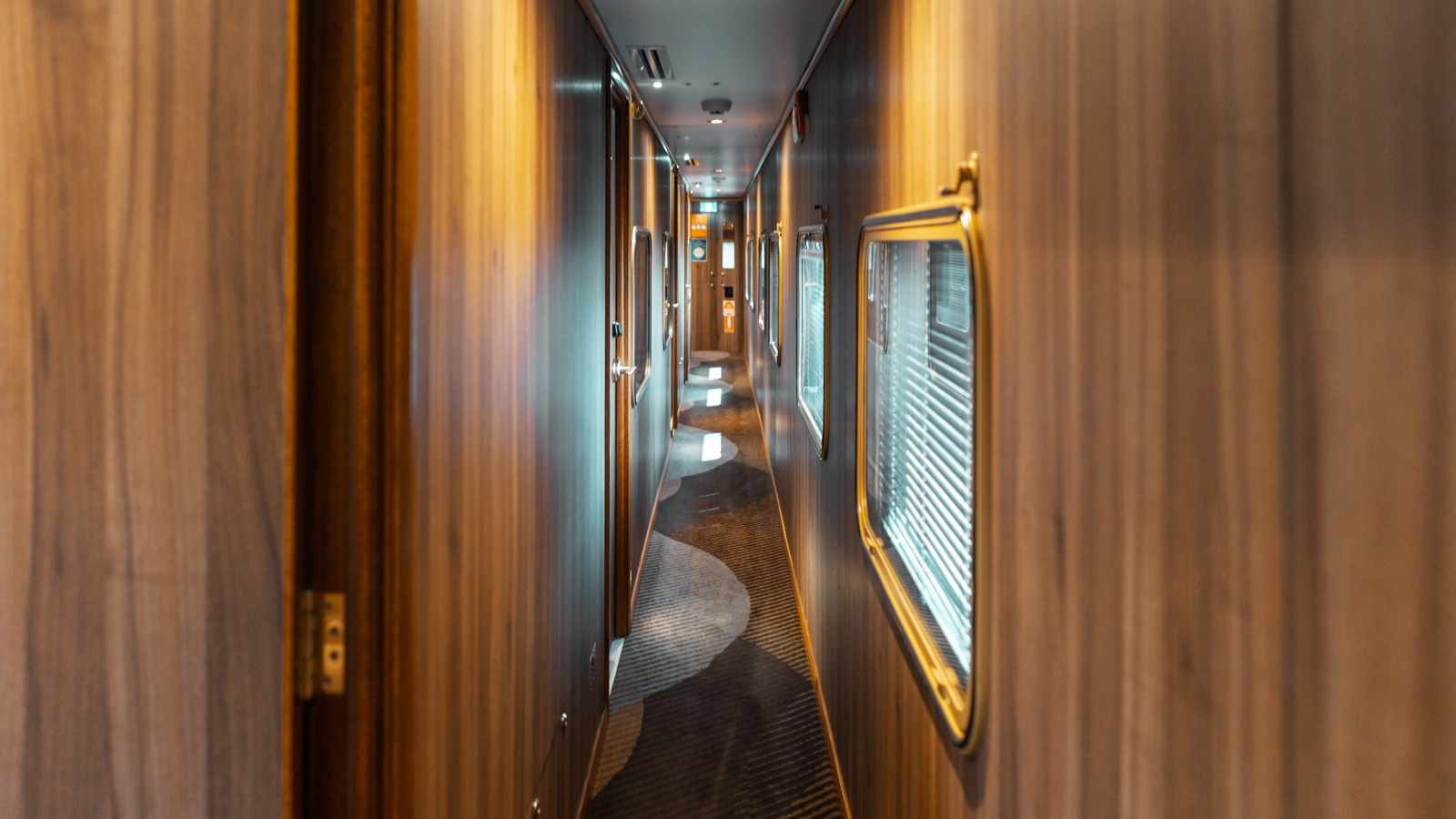 Platinum Service cabins come in two flavours: Twin and Double. As the name suggests, Twin rooms have two single beds separated by drawers. Double rooms feature a large double bed, perfect for high-flying couples.
I'm lucky enough to score a Platinum Double room. For two travellers, I'd consider it spacious. For a solo adventurer like myself, it's simply gargantuan. I won't detail the many storage spaces because you can see them for yourself. I'd say a Platinum cabin is just about double the footprint of a Gold Twin cabin, including its bathroom.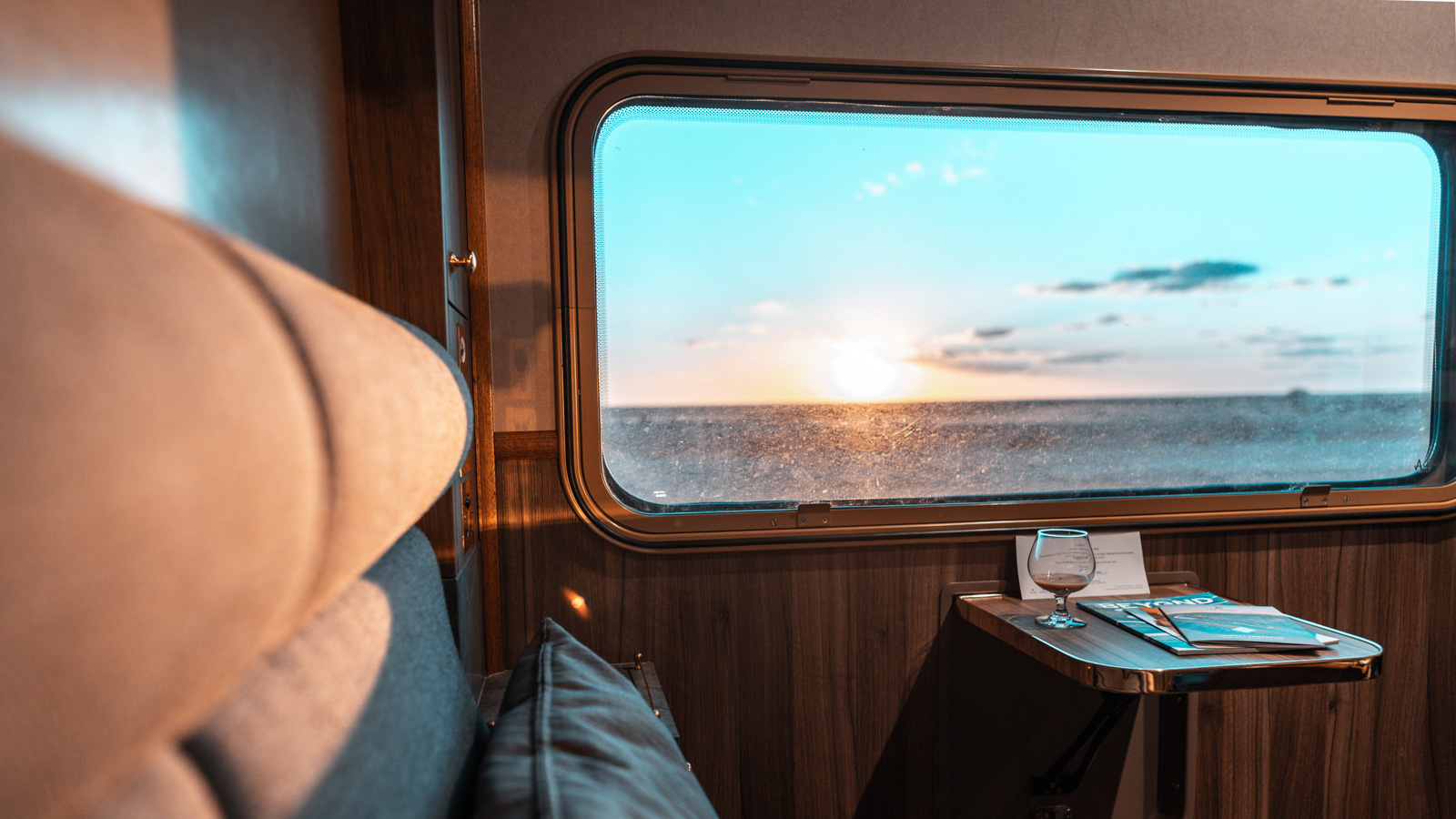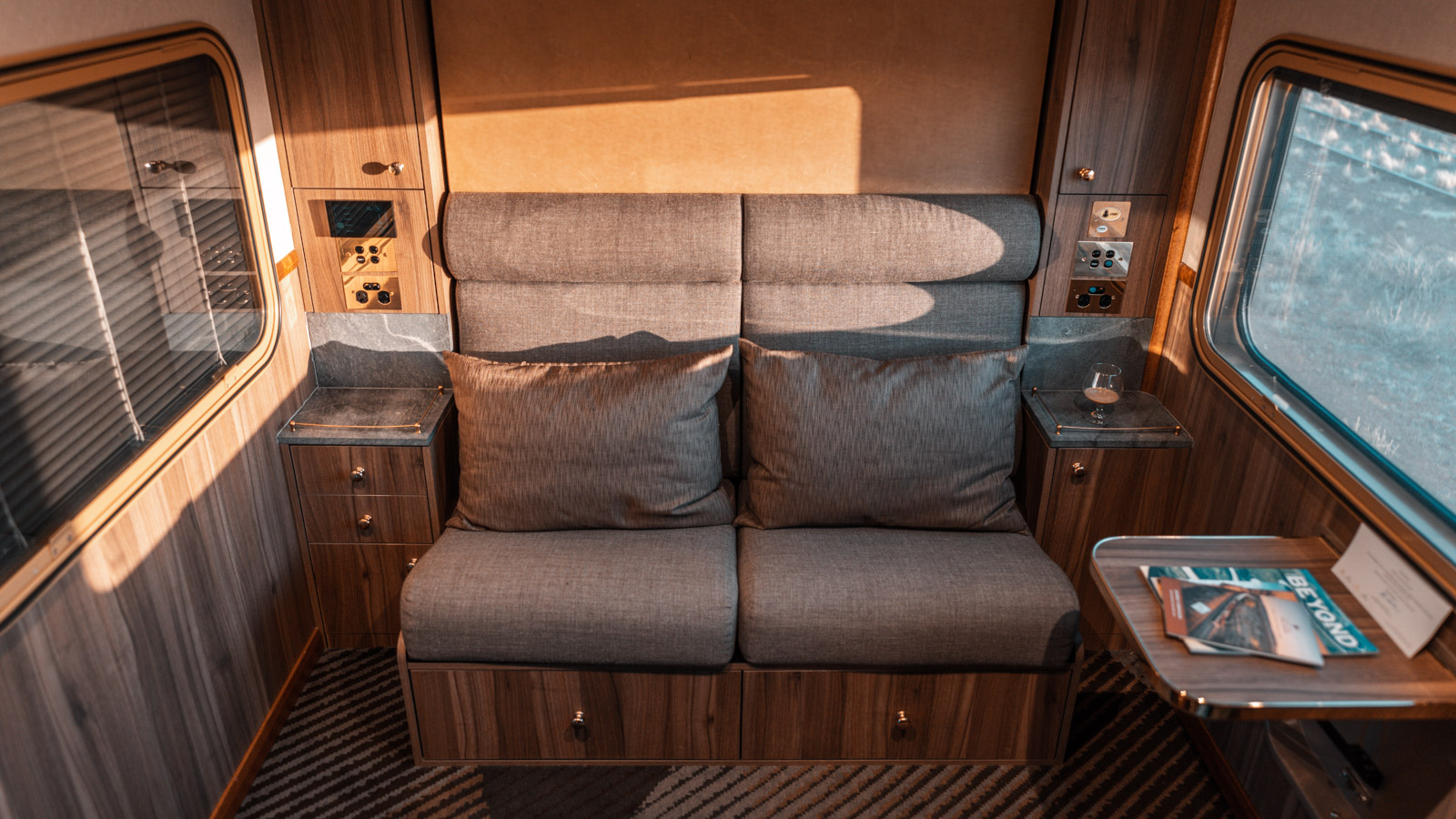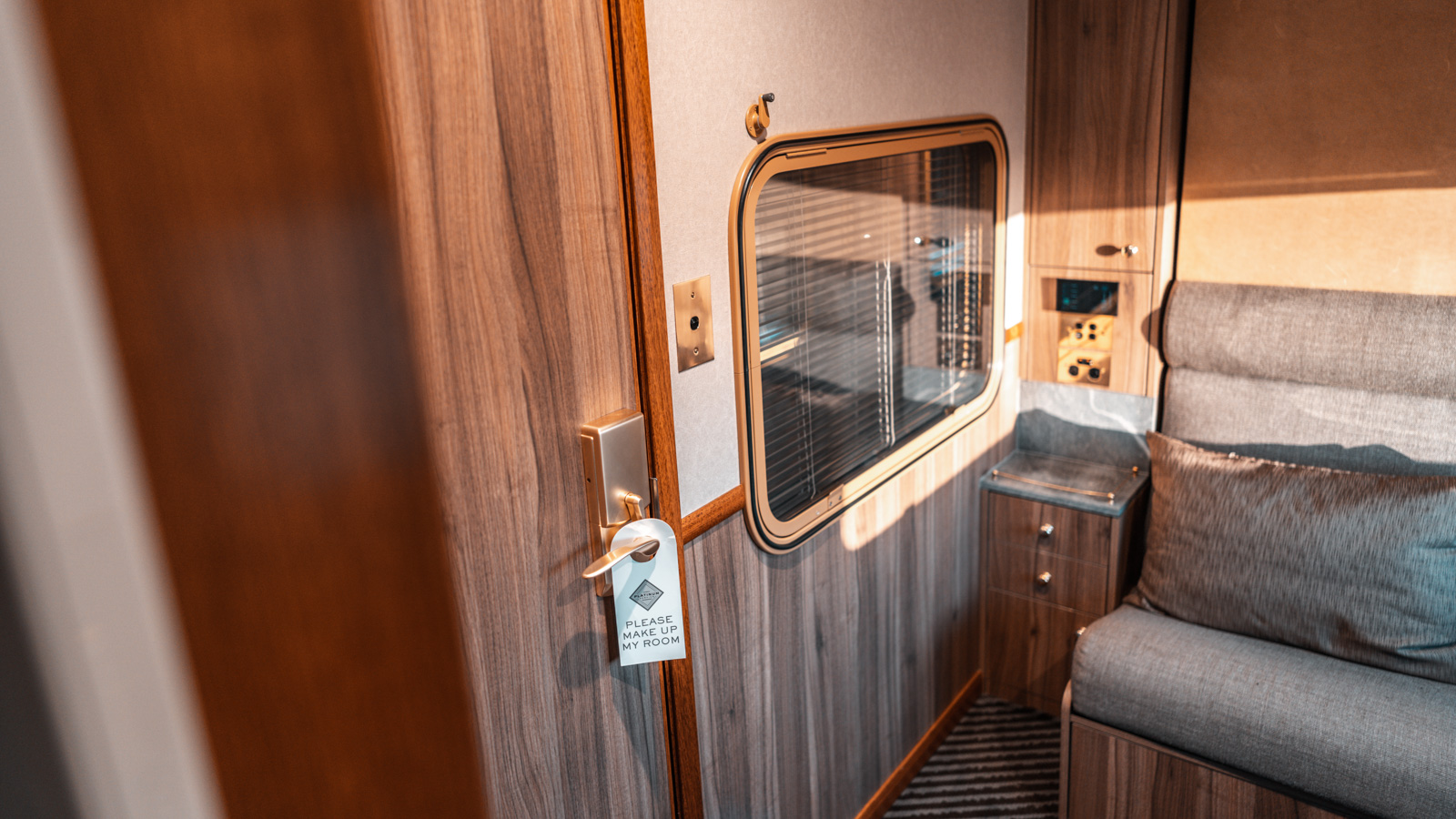 Speaking of the bathroom, you really do get the best of both worlds here. On one side of the vanity area is a full-size enclosed shower. On the other side is the toilet. You won't feel cramped here at all.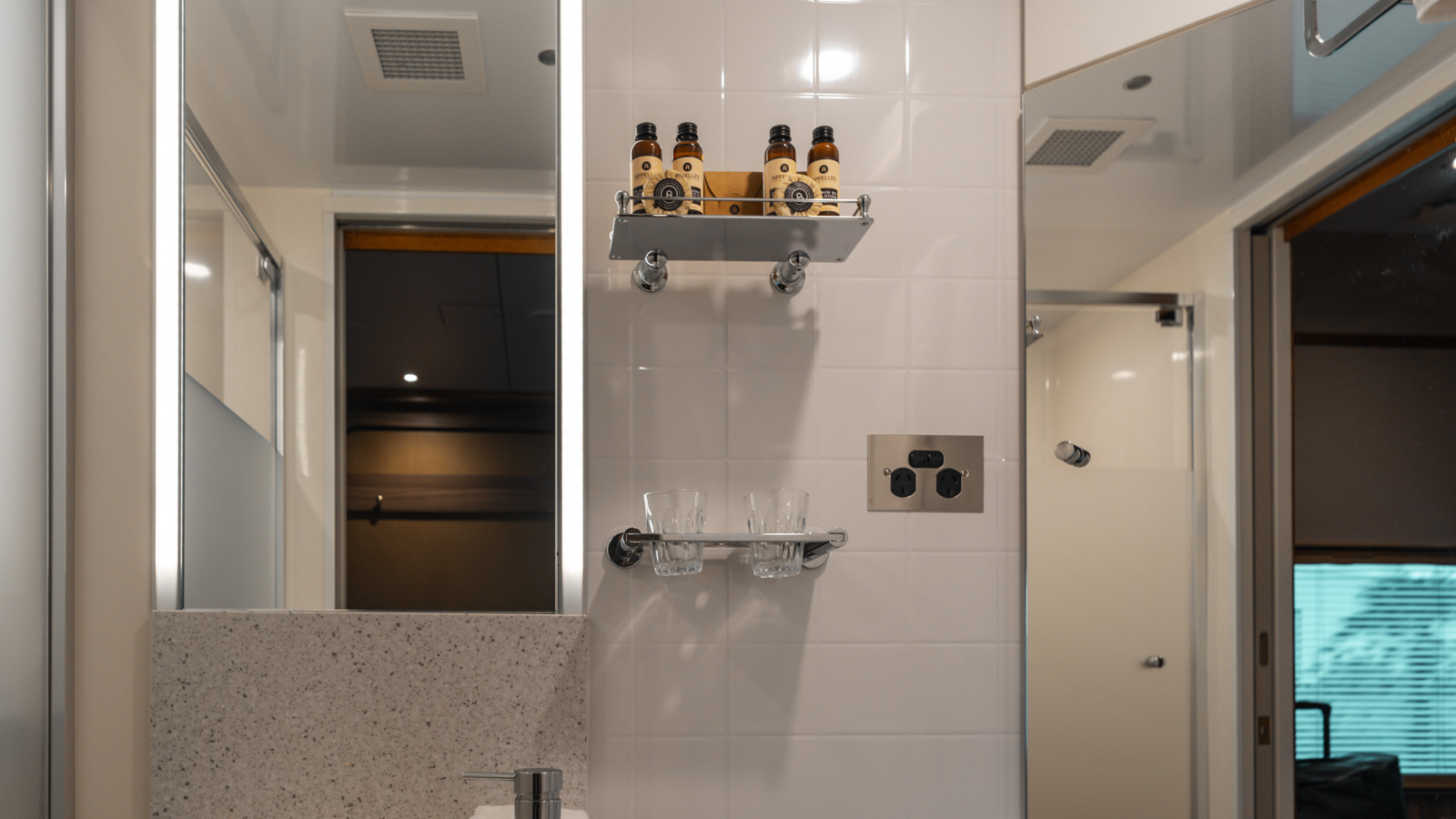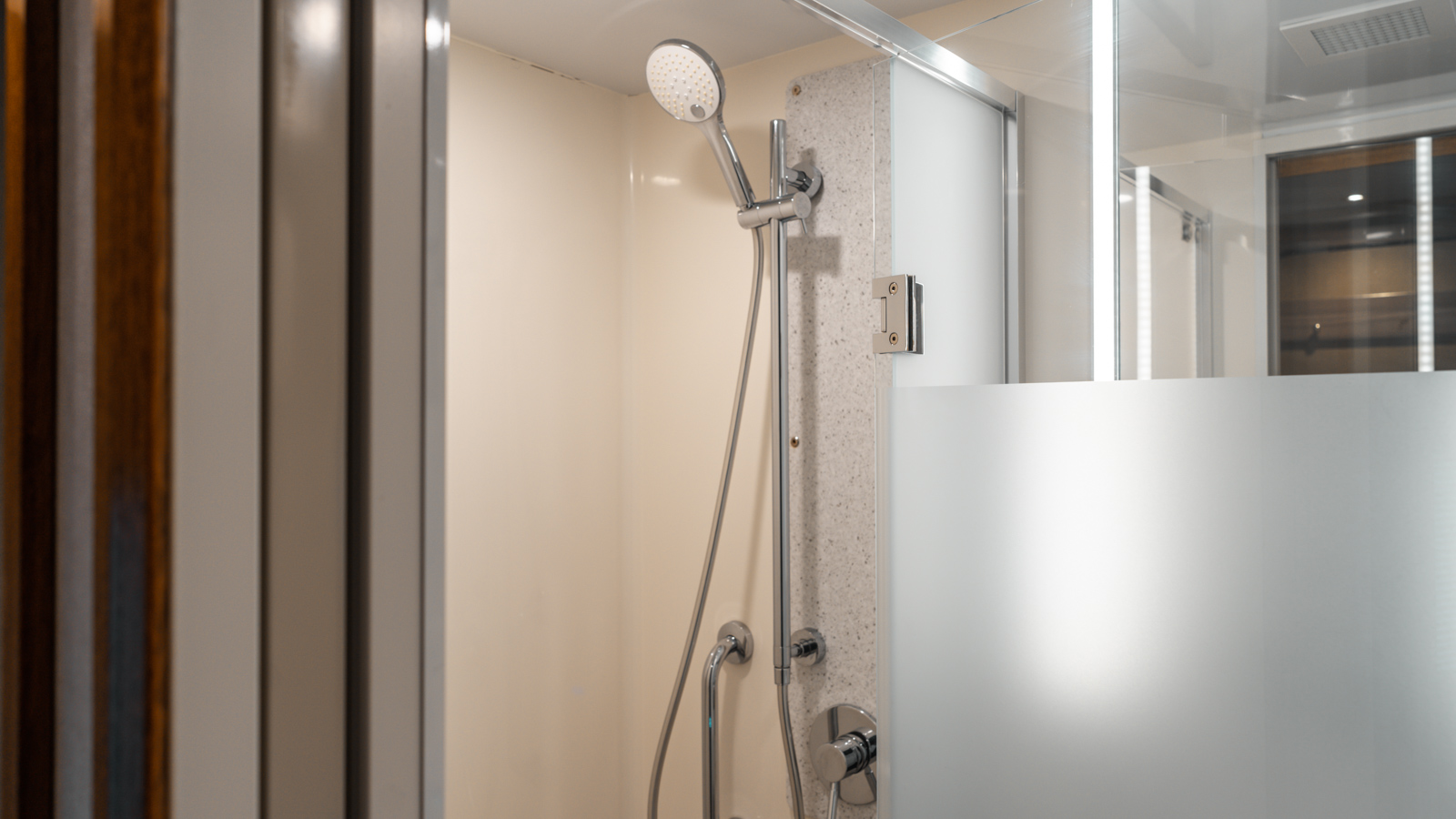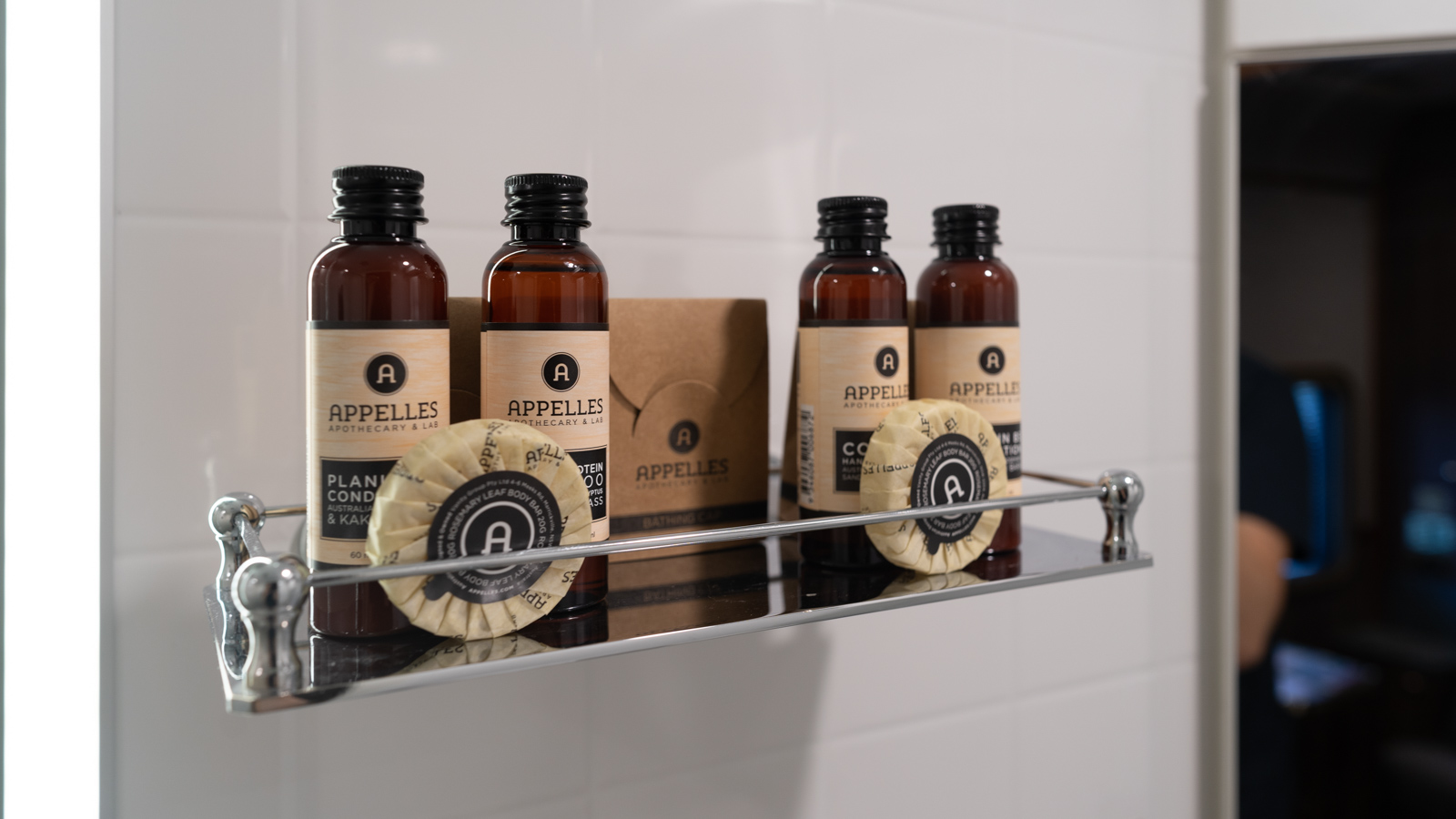 After a final celebratory dinner onboard, I return to find my double bed laid out in all its glory. As I recline against the plush linens, taking in the chocolate and nightcap that's been set up, I feel like nothing can ruin this moment.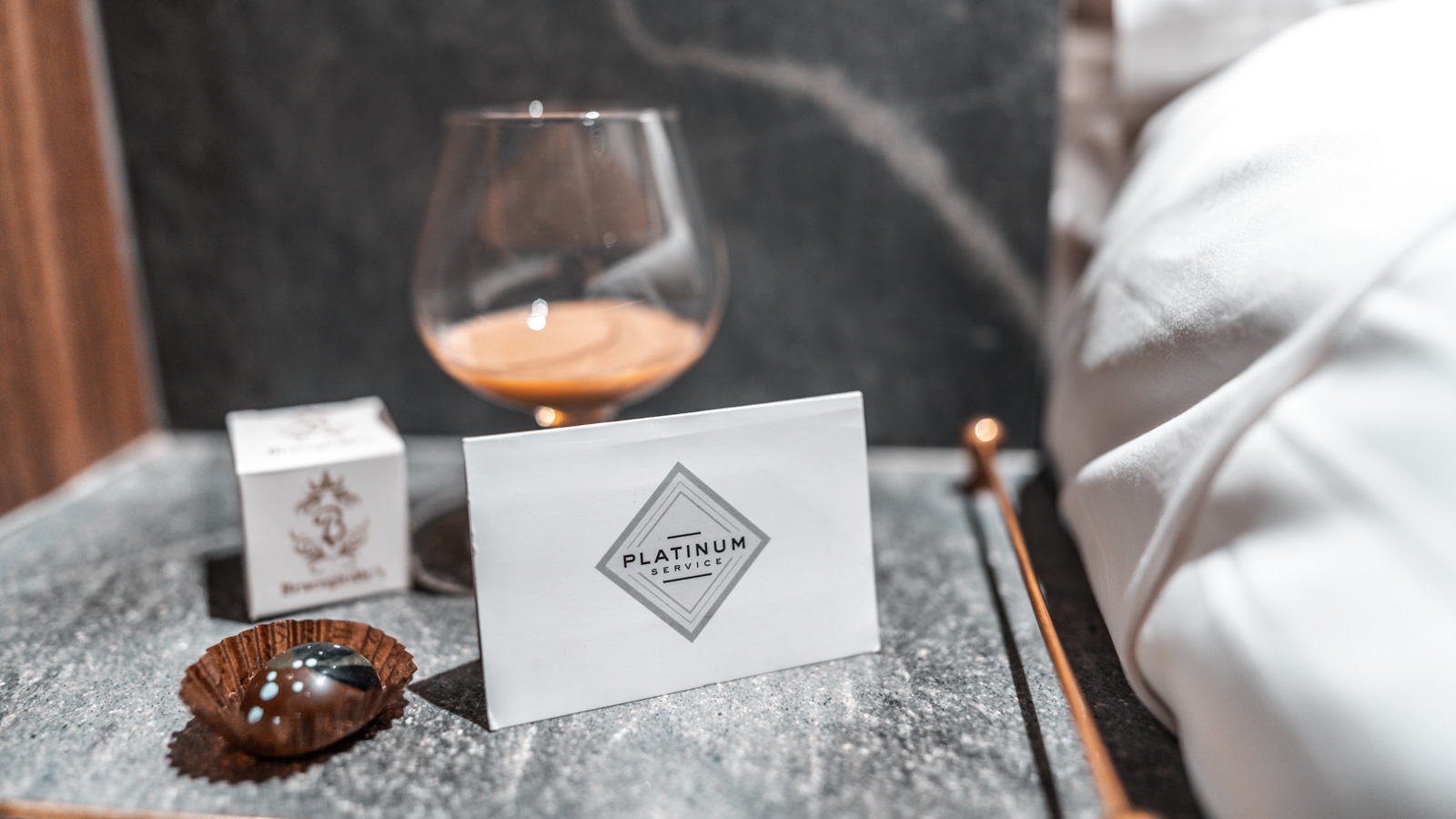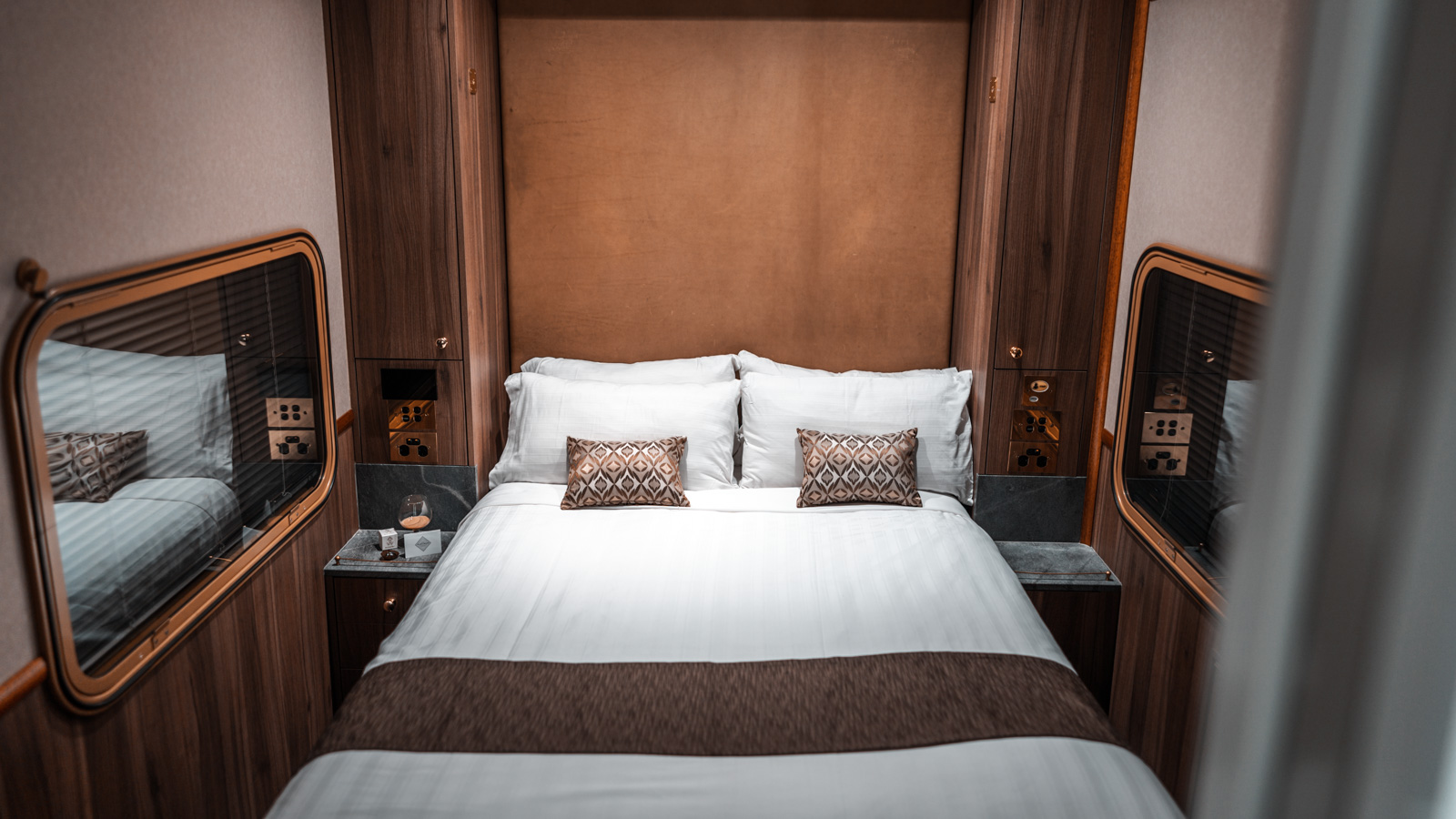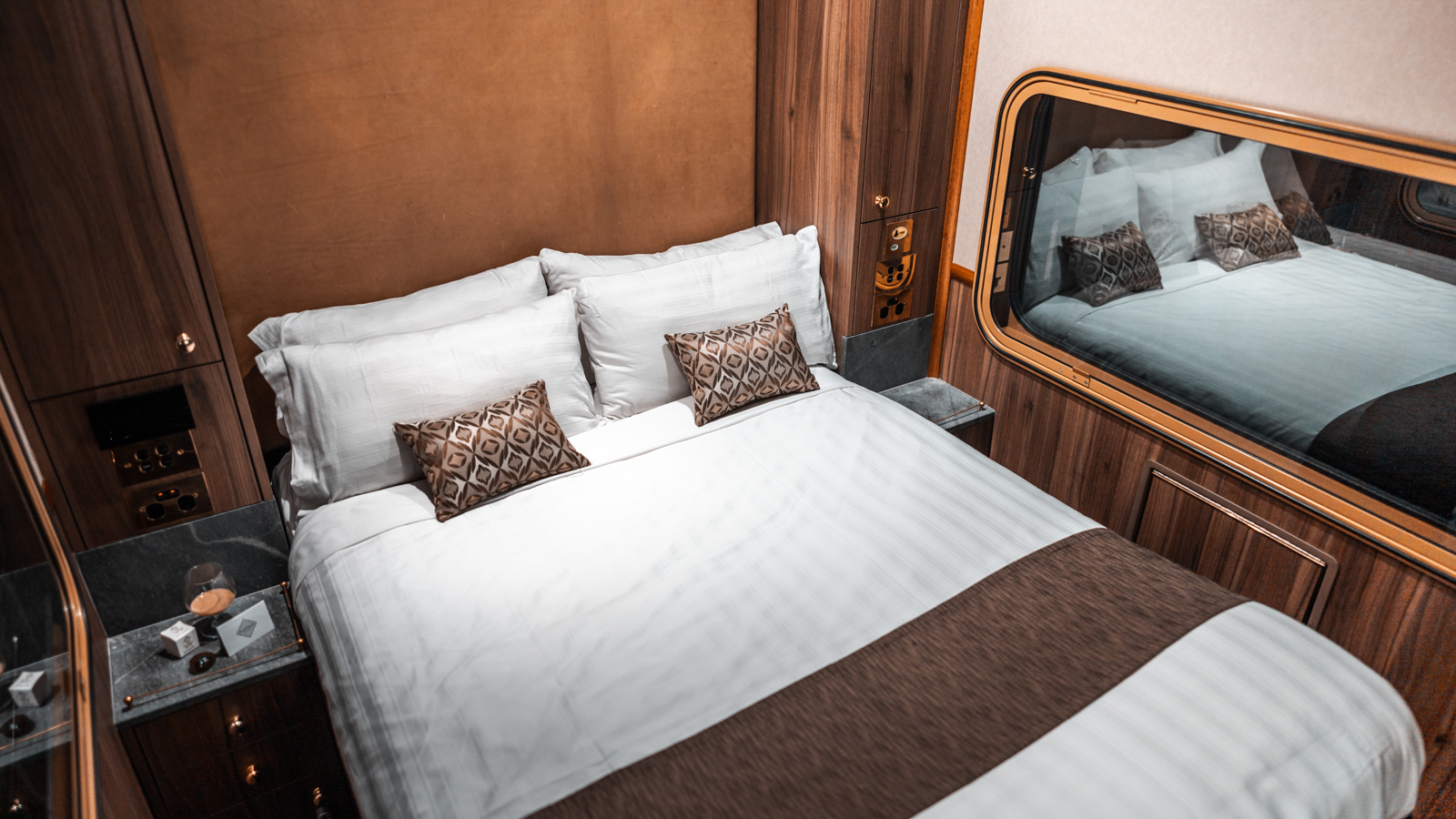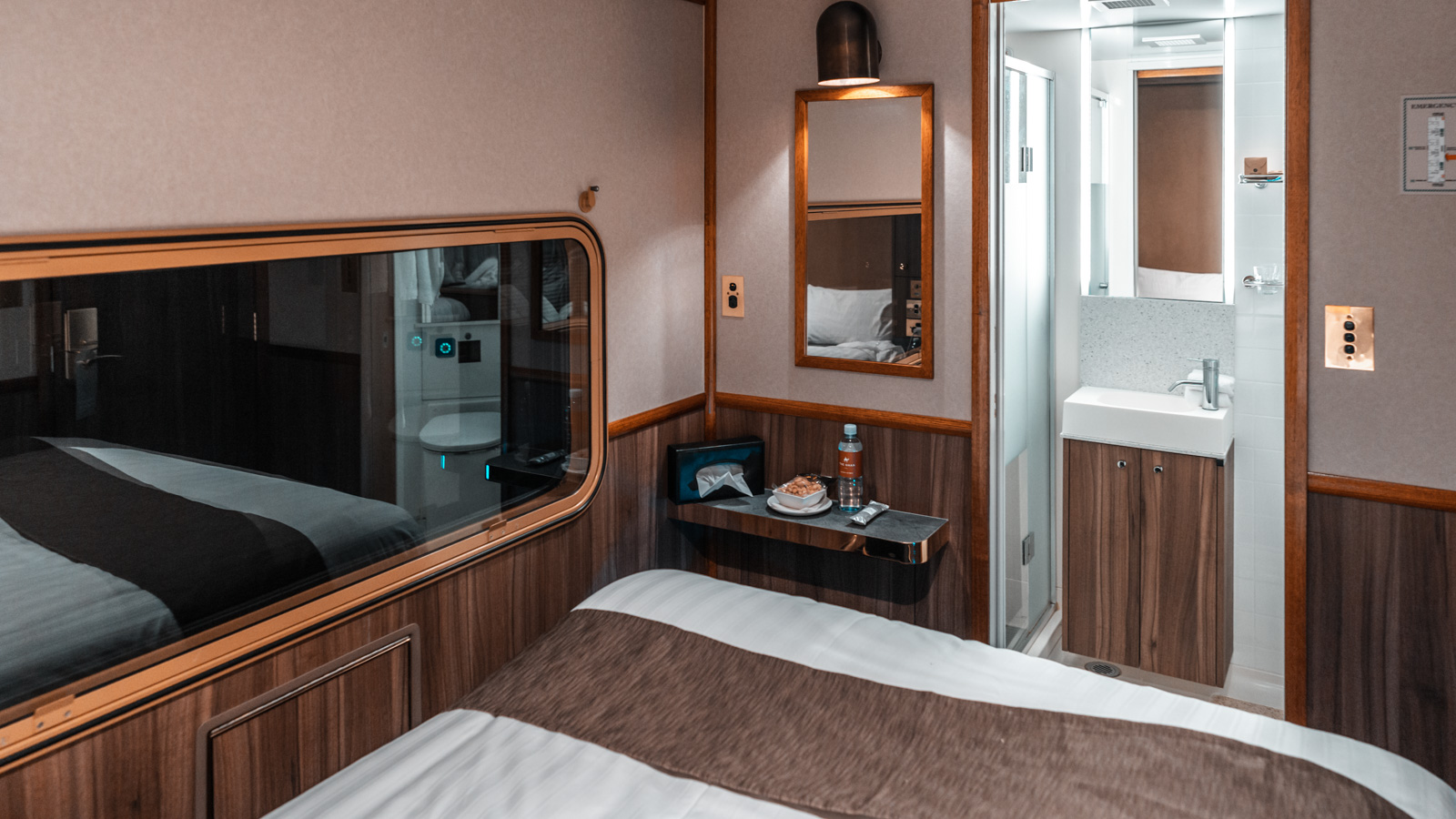 Differences between The Ghan Gold and Platinum Service
So far, I've talked about the physical differences in the Gold and Platinum cabins onboard The Ghan. But what about the differences in the overall level of service?
First of all, I want to highlight that the Gold and Platinum dining menus are about 95% similar. And for off train experiences, you've got the same pick of activities as well.
In short, Gold Service is fully inclusive, but Platinum adds a touch 'more'.
On the dining front, you'll find Platinum Service adds extra appetisers such as tarts and succulent prawns. You can also enjoy cheese with dessert, rather than one or the other in Gold. Oh, and let's not forget the drinks! Bollinger Champagne is the drop of choice in Platinum, and you'll find higher-end spirits and cocktails on offer as well.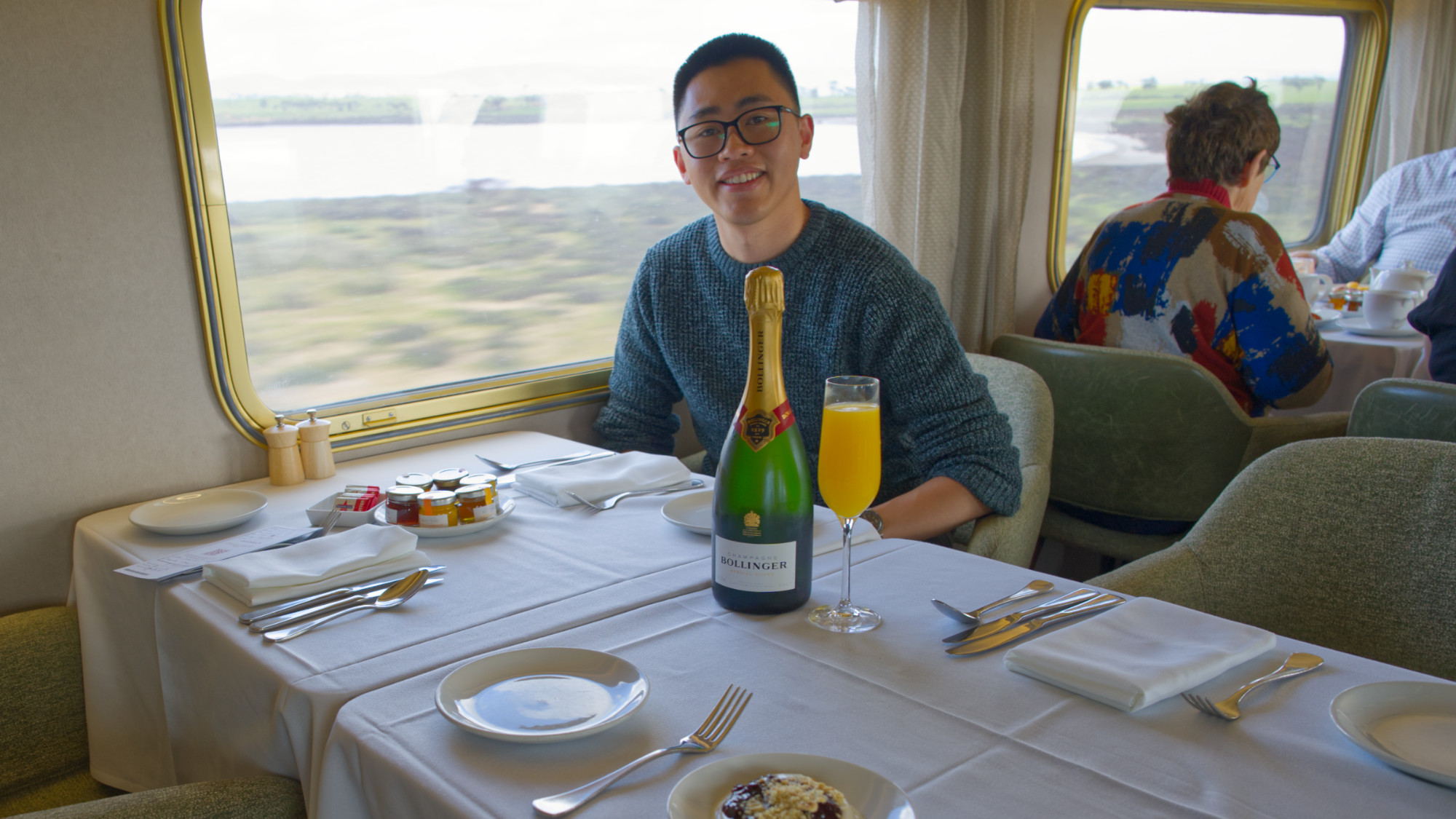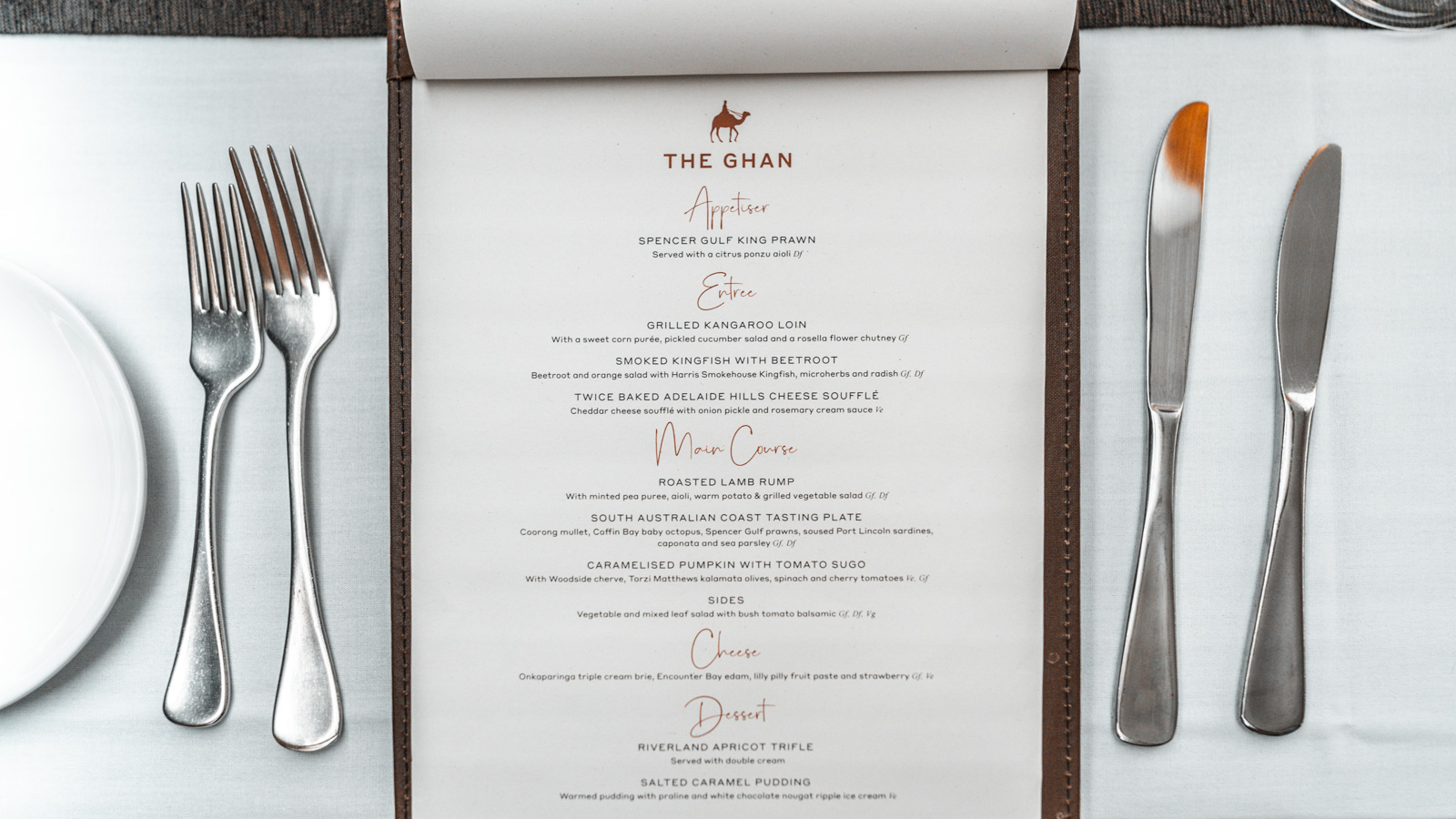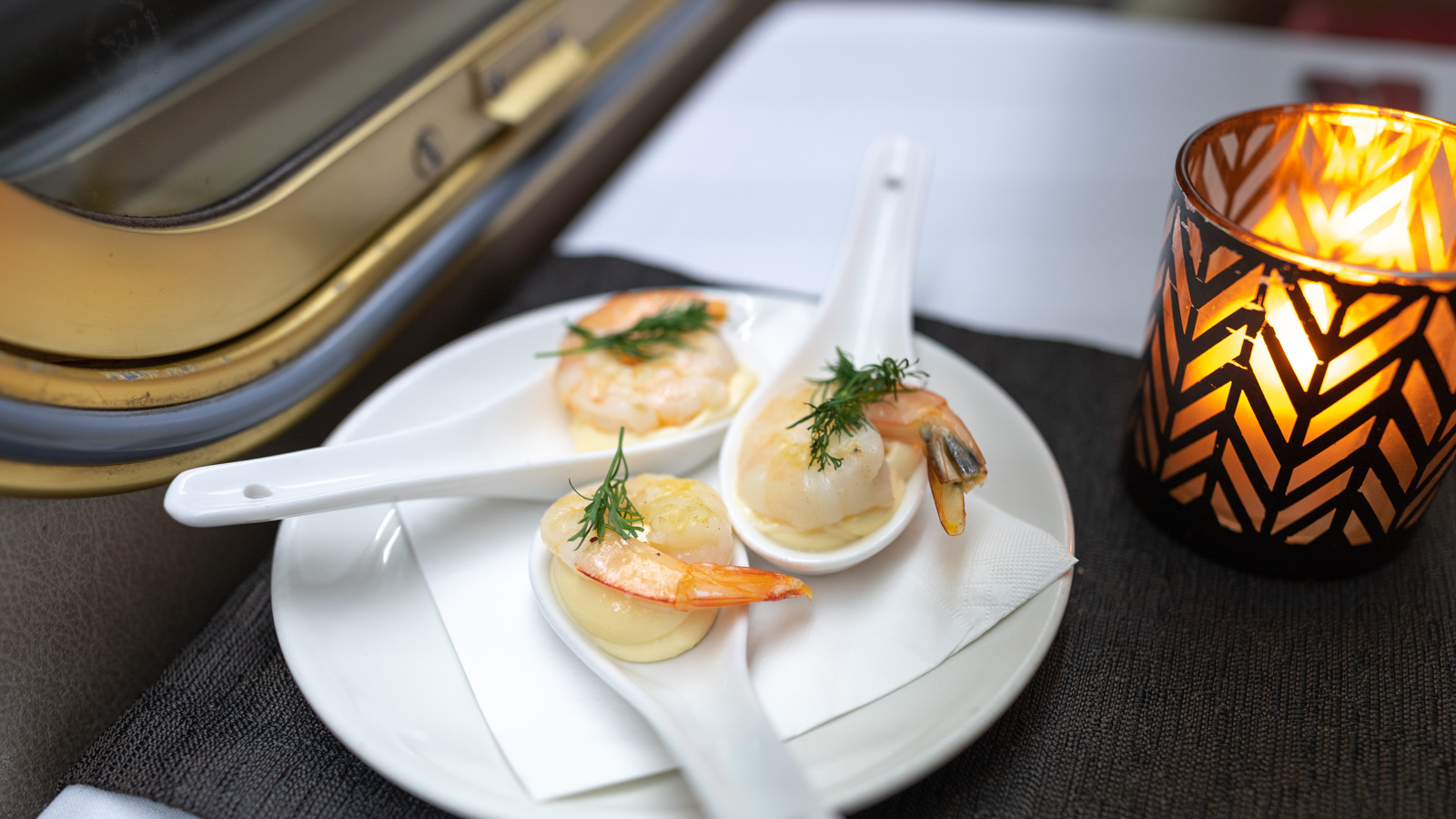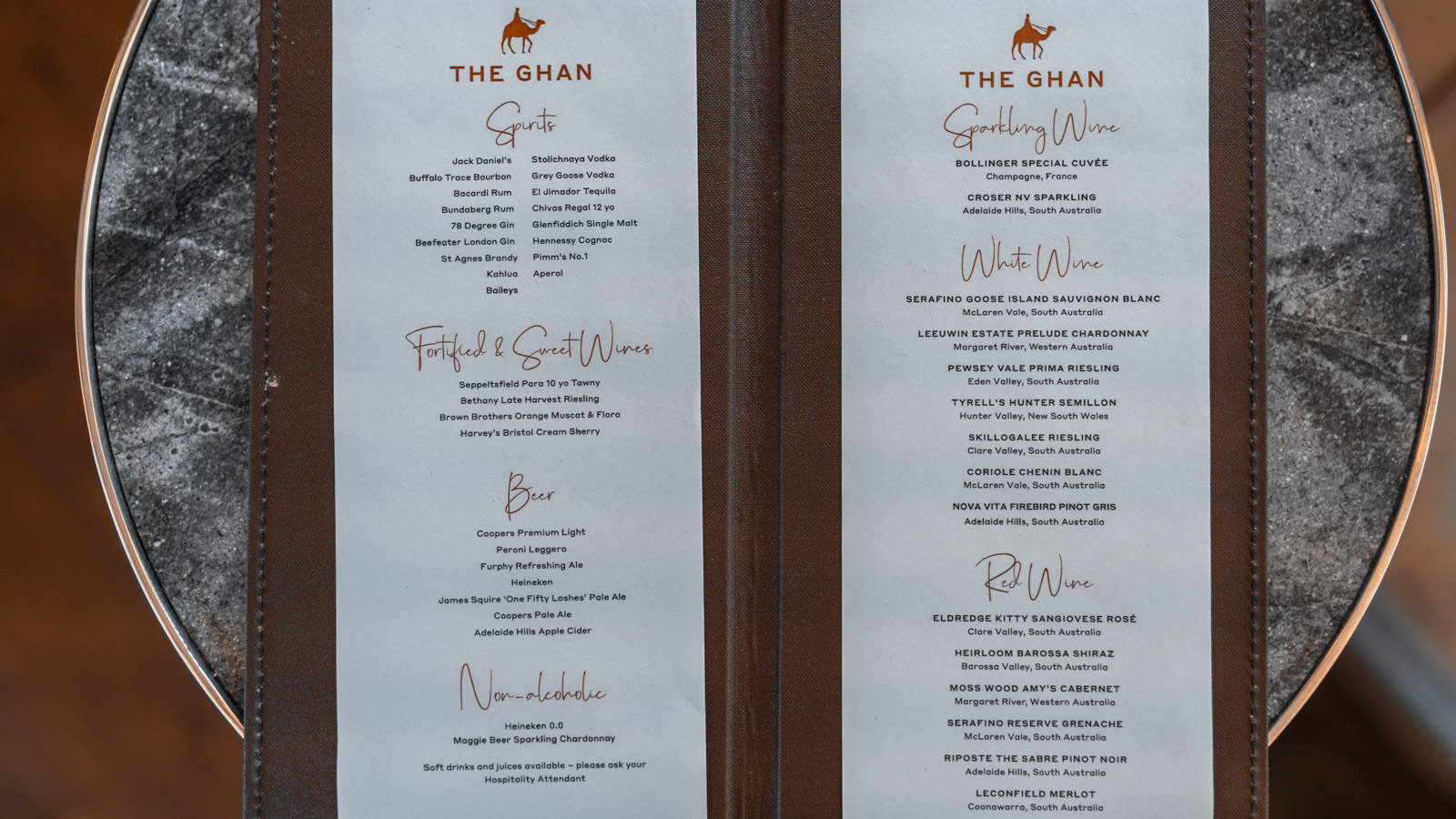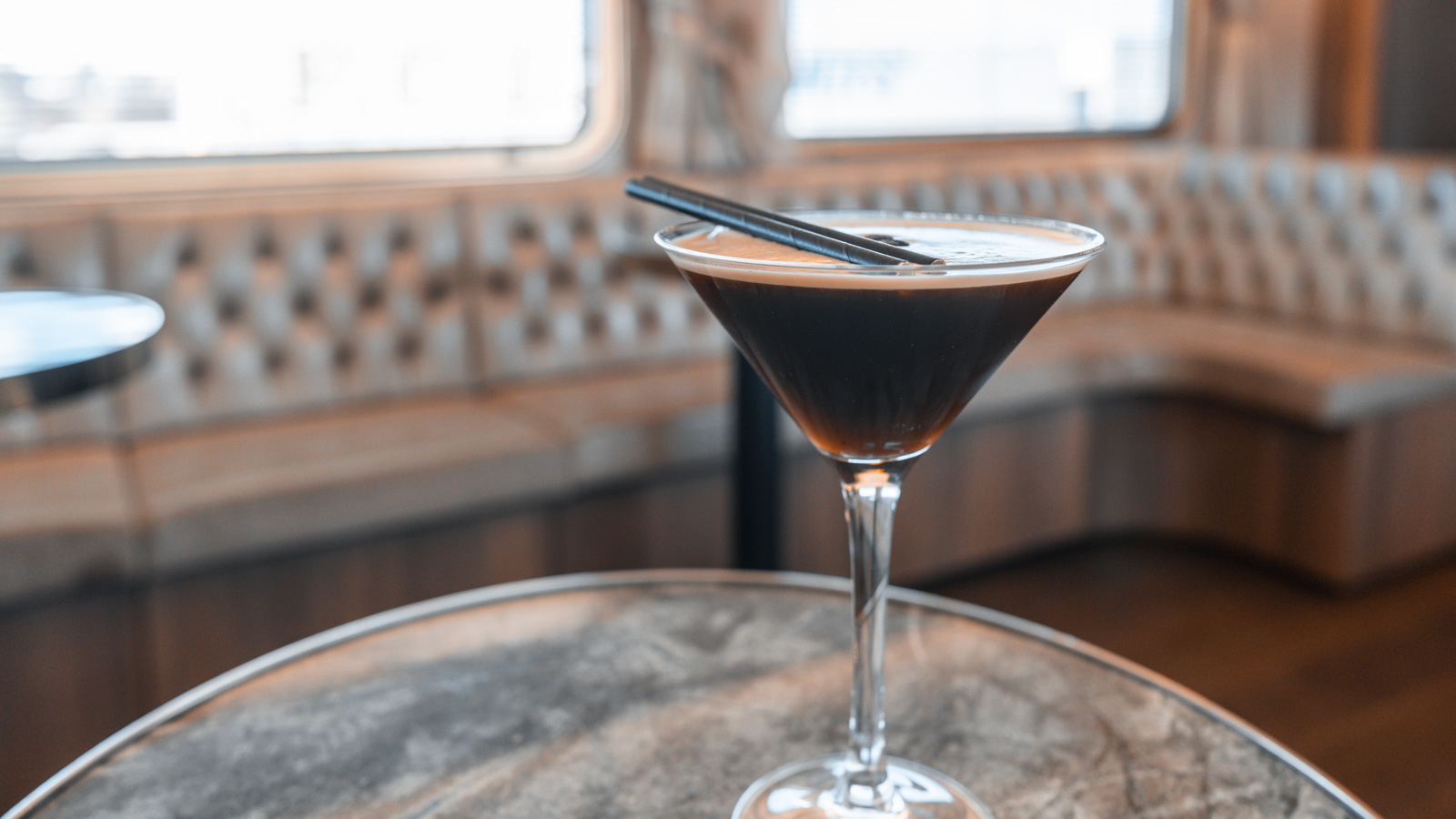 Platinum passengers have exclusive access to the Platinum Club – a special restaurant carriage with a small lounge at the end. It's certainly a more upscale venue to pass the time, though it does lack some of the camaraderie of the Explorers Lounge, which all passengers have access to.
With the amazing dinner under the stars in Alice Springs, Platinum passengers have reserved tables closest to the BBQs, and Ghan staff provide waiter service for dinner. Gold passengers line up for the BBQ instead.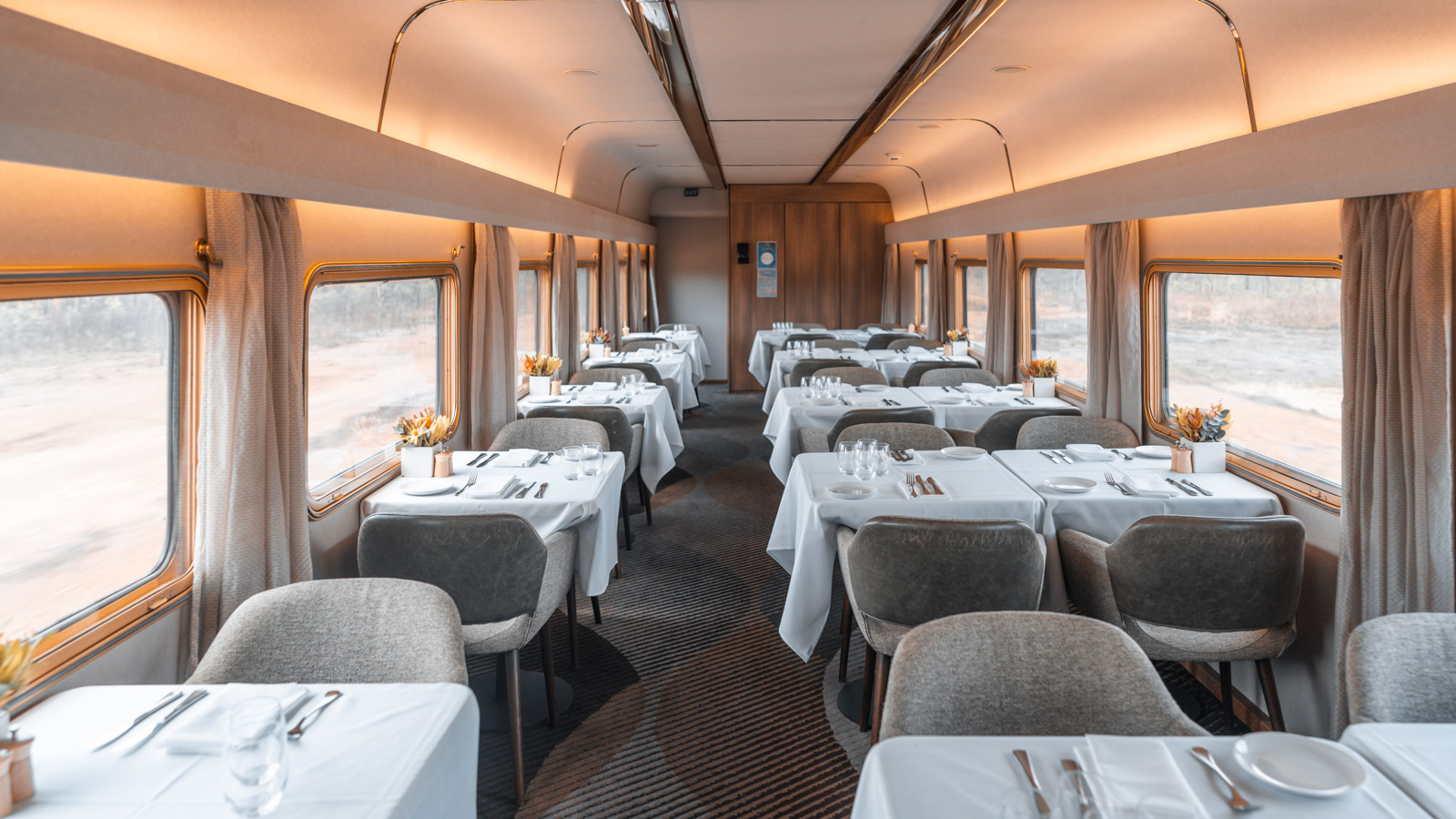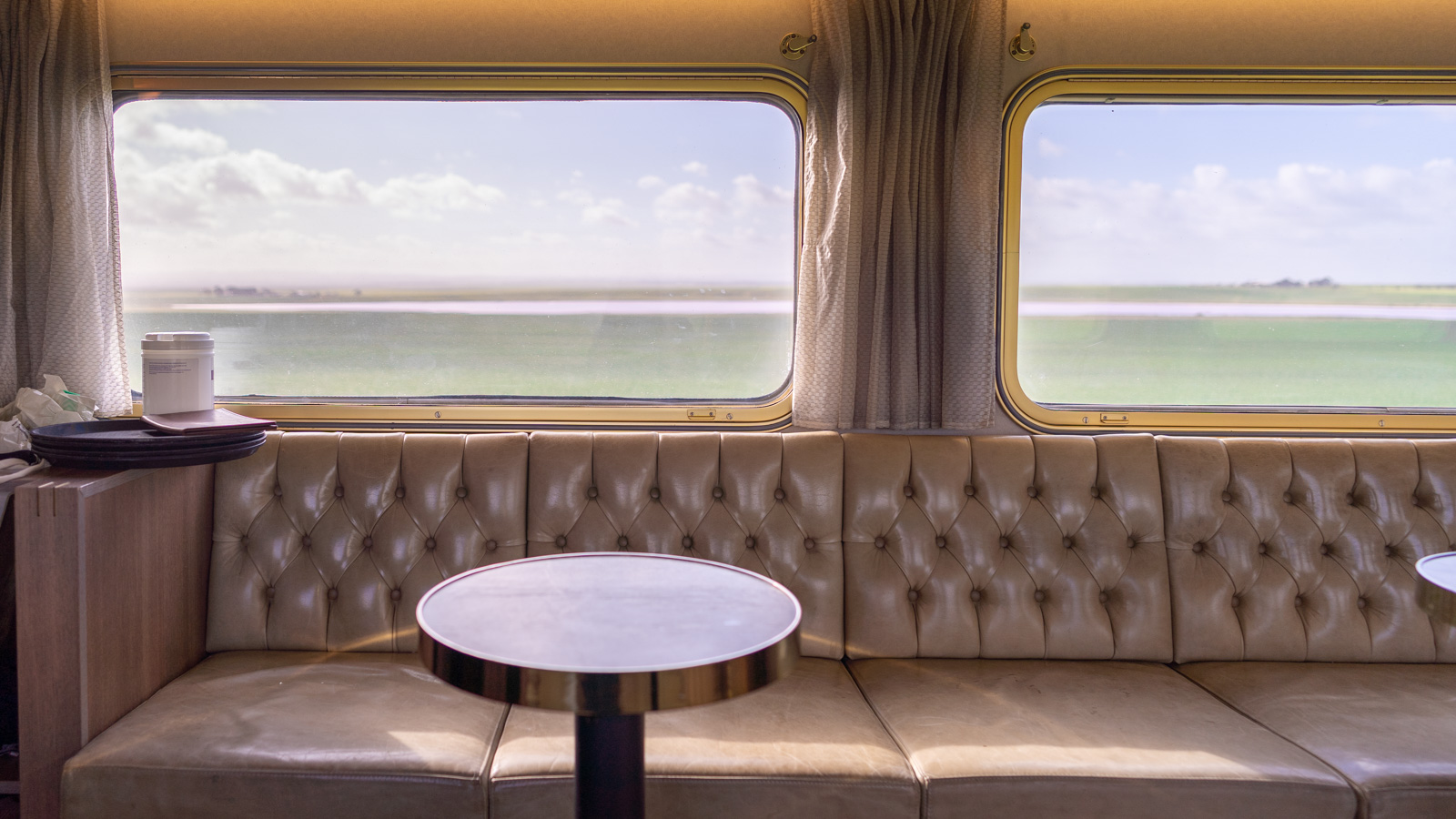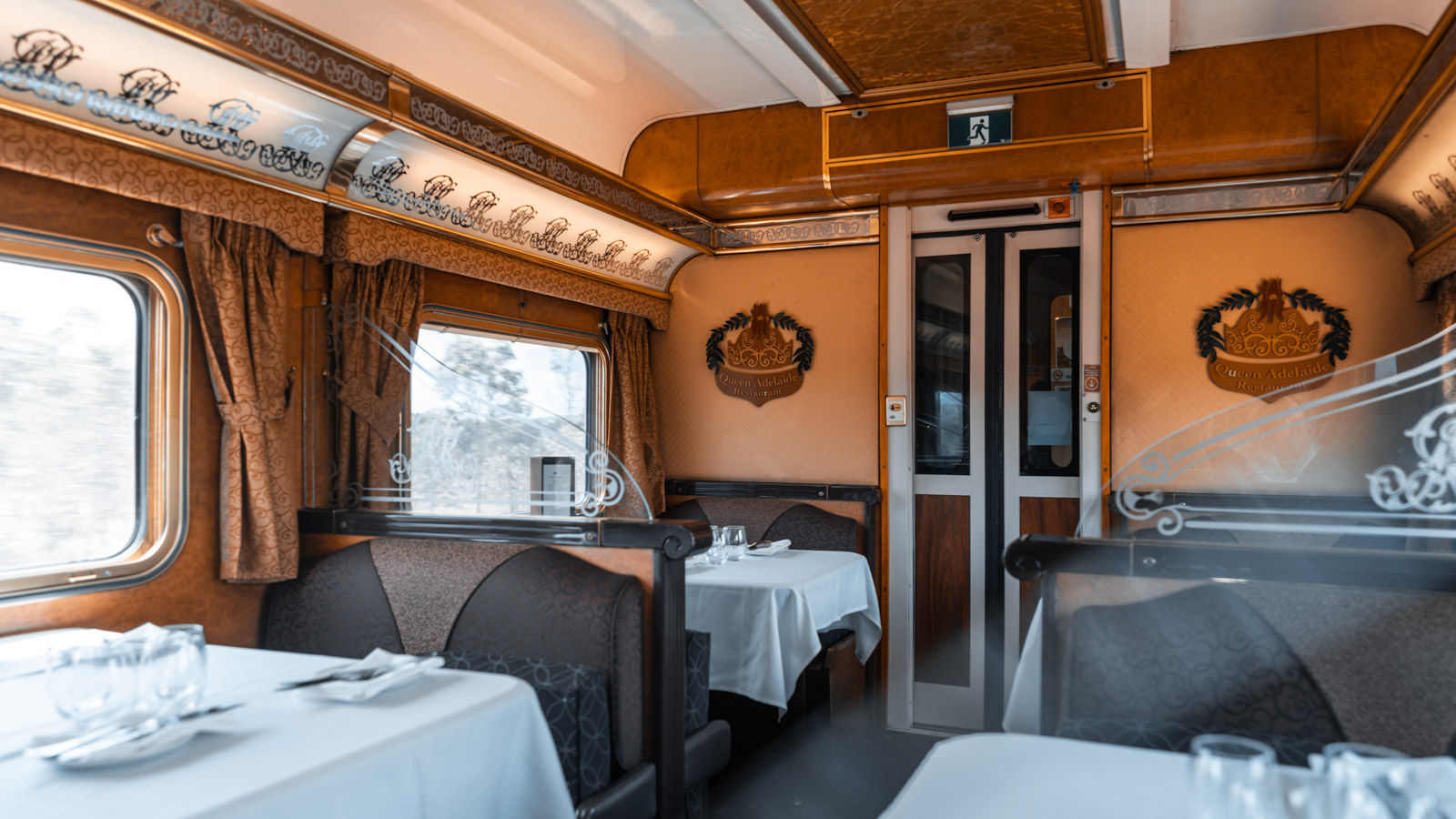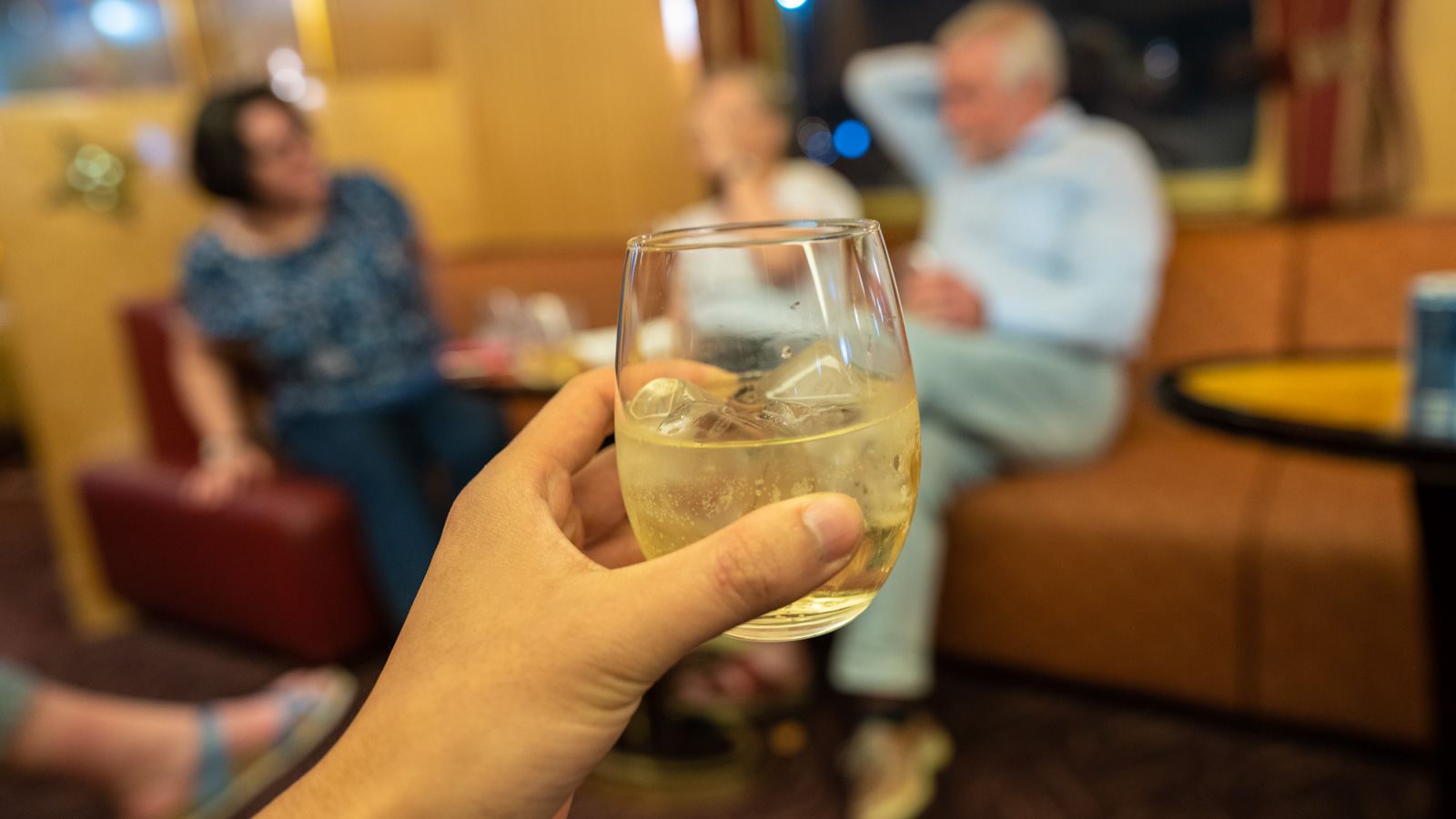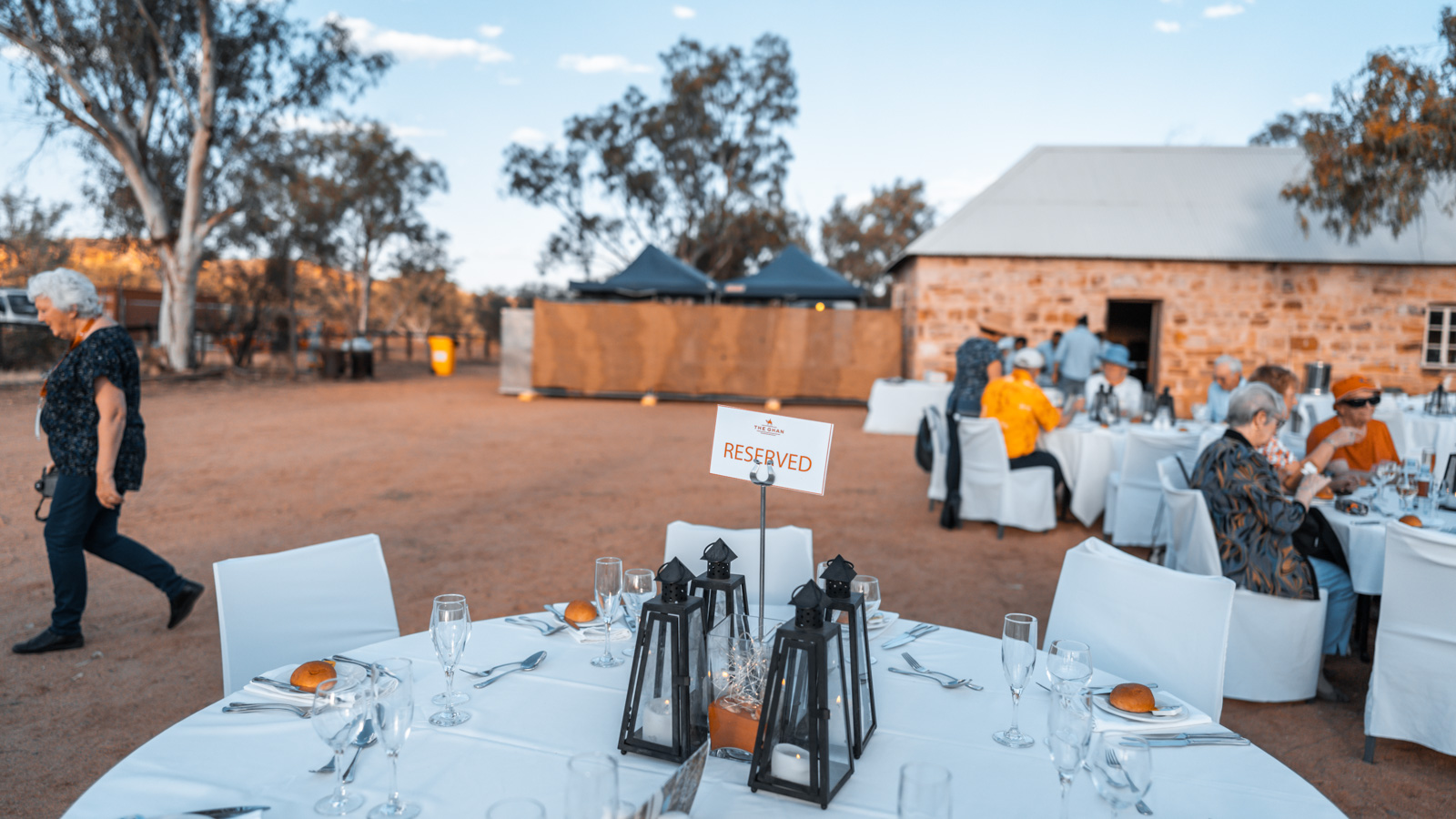 Returning to the train after a hot day, Platinum guests enjoy freshly-made iced tea and a cold towel – a welcome surprise in the afternoon. Add to that a cheese plate when you first board, plus refreshments and even continental breakfast available in-cabin upon request. And you know that Bollinger we mentioned? It's free-flowing.
At the end of the trip, Platinum Service guests receive a complimentary transfer from Adelaide Parklands station to their next destination. Up to 60 km of travel is included, which more than covers the airport, the city itself, and many residential addresses.
These service touches are nice, on top of all the extra cabin space you enjoy over the journey. You can see why Platinum Service on The Ghan is popular among the most discerning of travellers.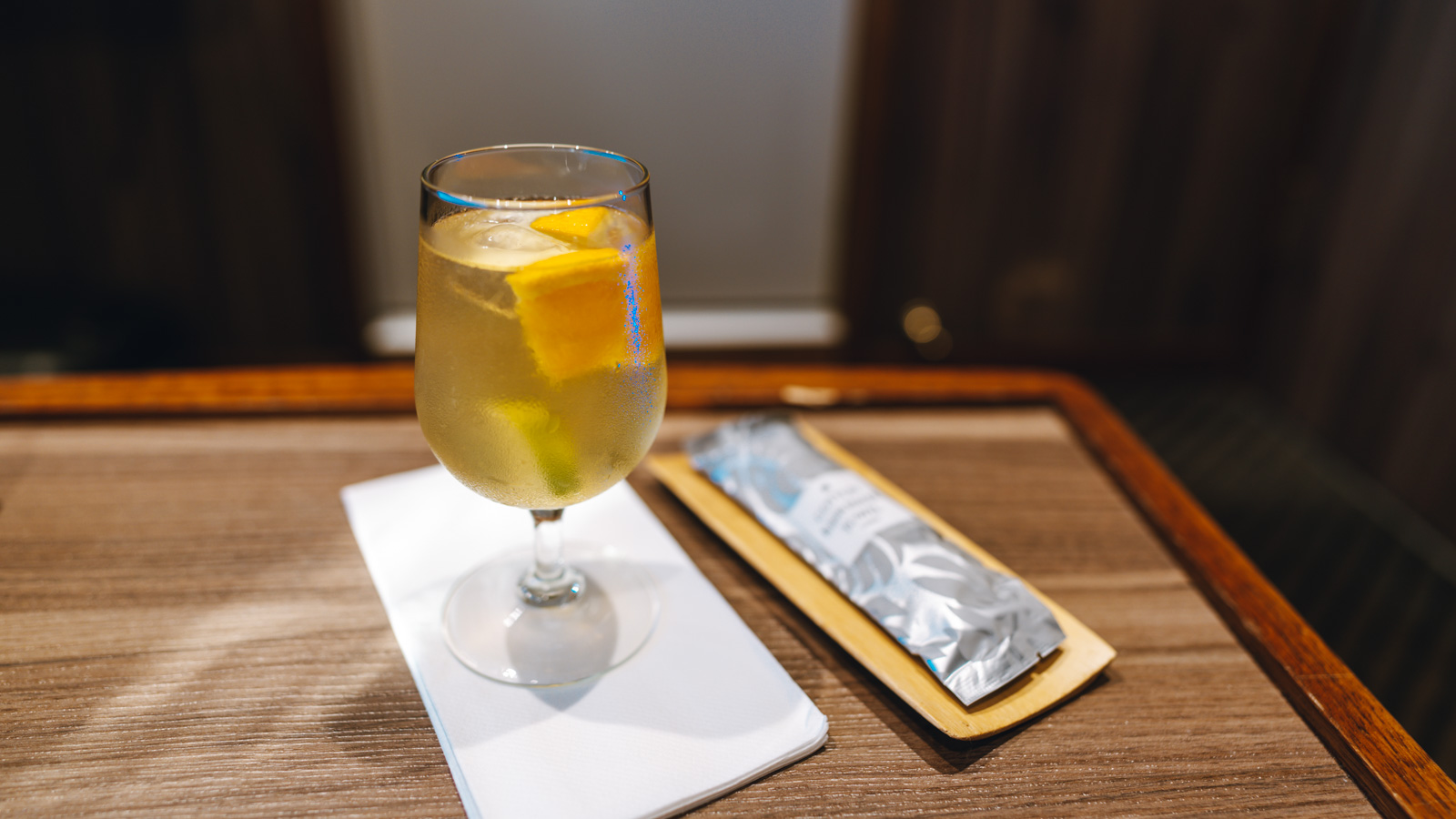 Summing up
The Ghan Expedition is an awe-inspiring journey, no matter whether you travel in Gold or Platinum Service. I was perfectly content in my Gold Single cabin, and ate many enjoyable meals in the lovely Queen Adelaide Restaurant.
Of course, the tantalising taste of Platinum Service leaves me wanting for nothing. The level of personal space and personal service is unsurpassed. If you're saving up to do The Ghan Expedition as a once-in-a-lifetime experience, I'd recommend you seriously consider booking Platinum Service.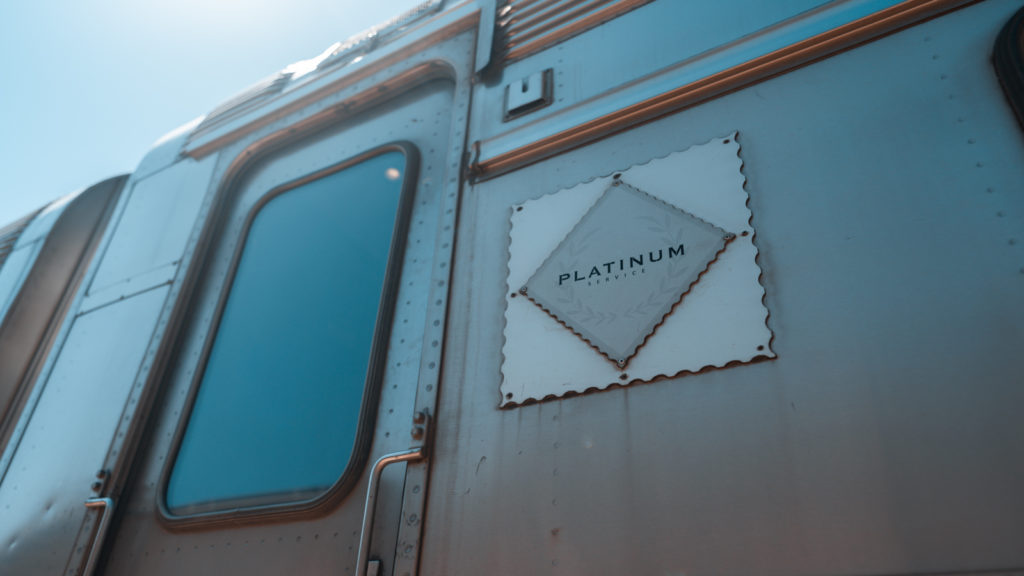 The Ghan Expedition's 2022 'Advanced Purchase' fares start from $3,235 in Gold Single, $3,595 per person in Gold Twin and $5,995 per person in Platinum Service. Prices are higher during the peak season (May to August), and if you want sole occupancy of a Gold Twin or Platinum cabin. With cash, you'll earn at least one Qantas Point per dollar spent.
Using Qantas Points, Gold Single cabins start from 285,000 points and Gold Twin from 300,000 points per person. There are no extra fees or charges to pay. You're getting at least 1.2 cents per point of value, which admittedly is below what we value Qantas Points at. But given you get a fully-inclusive experience over four days, in a time where international travel is still unstable, we think you should certainly consider this experience if you have enough points.
You can't book Platinum Service with Qantas Points yet, but ask staff about paid on-departure upgrades when you're boarding. On my trip, many couples decided to splurge on an upgrade to Platinum for roughly $800 per person. Not bad value at all, considering the usual fare difference of $2,400 per person!
If I ever get the opportunity to travel on any of The Ghan's sister trips in any cabin – the Great Southern between Brisbane and Adelaide or the Indian Pacific between Perth and Sydney – I would jump on it in a heartbeat.
Brandon travelled on The Ghan in a Gold Single cabin on behalf of Point Hacks, which paid for the fare with Qantas Points. He received access to both the Gold Twin and Platinum Service cabins courtesy of Journey Beyond Rail.
The Ghan Expedition: the difference between Gold and Platinum Service
was last modified:
March 21st, 2022
by