Are you the sort of person who dreams of dinner while indulging in breakfast? Then the all-inclusive fine dining aboard The Ghan is just another reason to book this bucket-list luxury rail journey using Qantas Points.
From a breakfast of berry-topped brioche in the Queen Adelaide Restaurant to a juicy flame-licked steak under the stars, the food aboard The Ghan Expedition is a waistline-expanding pleasure.
Join me as I walk you through the train's epic menu on my three-night journey from Darwin to Adelaide.
What meals do you get on The Ghan?
Is food included on The Ghan, I hear you ask? Rest assured, the answer is a resounding yes.
If you're travelling in Gold Service, The Ghan Expedition's food offering includes a hearty two-course breakfast, a two-course lunch and a three-course dinner, with beverages all included. Platinum guests score an extra delicious course at lunch, plus fine wines and free-flow Bollinger champagne.
Incredibly, every scrumptious morsel is included with your ticket price – whether you've paid in cash or using Qantas Points. And take my word for it, you won't go hungry.
Gold Service breakfast
I arrive early at the classically-styled Queen Adelaide Restaurant. A golden glow bathes the horizon, casting a gentle light on the decorative interior. I'm led to my own linen-topped table and handed a menu on a crisp card. If only regular mornings began with such peaceful civility!
As I'm soon to discover, breakfasts on The Ghan are a generous affair. I order a cappuccino, which arrives promptly in a glossy porcelain cup. For starters, I opt for the refreshing tropical fruit and yoghurt parfait, its cubes of passionfruit-doused mango sprinkled with a hazelnut and almond crumble. Still peckish? The full breakfast is sure to satisfy any hungry souls in the morning. My two perfectly-toasted slices of bread accompany lashings of fried egg and bacon.
The next morning I indulge in a sleep-in, and when I bound to breakfast my sweet tooth is raring to go. I order the freshly-squeezed apple and guava juice and the toasted brioche. A smear of zesty lemon curd kicks the whipped ricotta and berry compote into flavour heaven. I devour the dish in minutes.
As with every meal I experience aboard The Ghan, the service is warm and delectably efficient. Staff serve and clear plates promptly and with a smile. I could get used to this. Indeed, I do.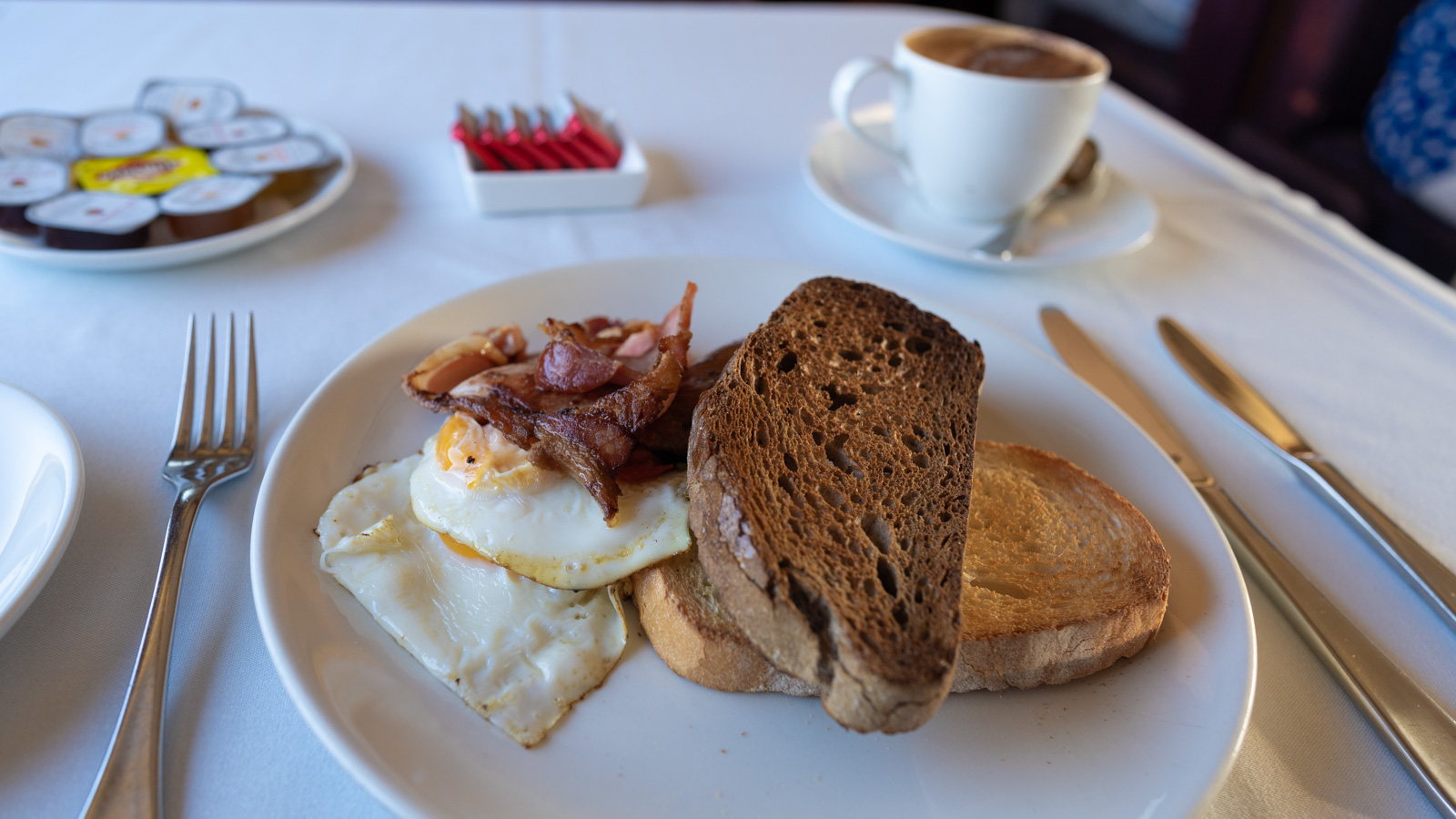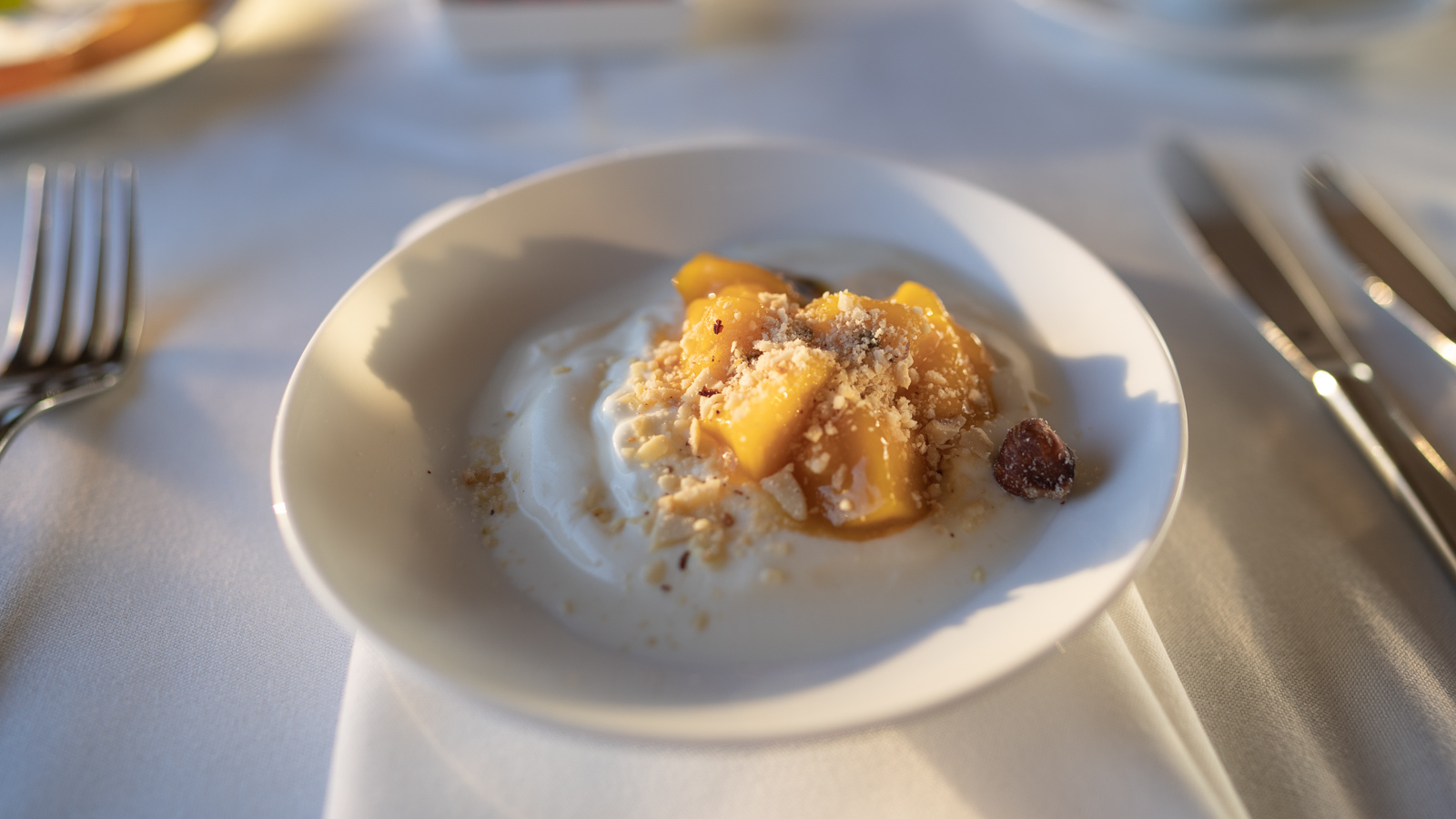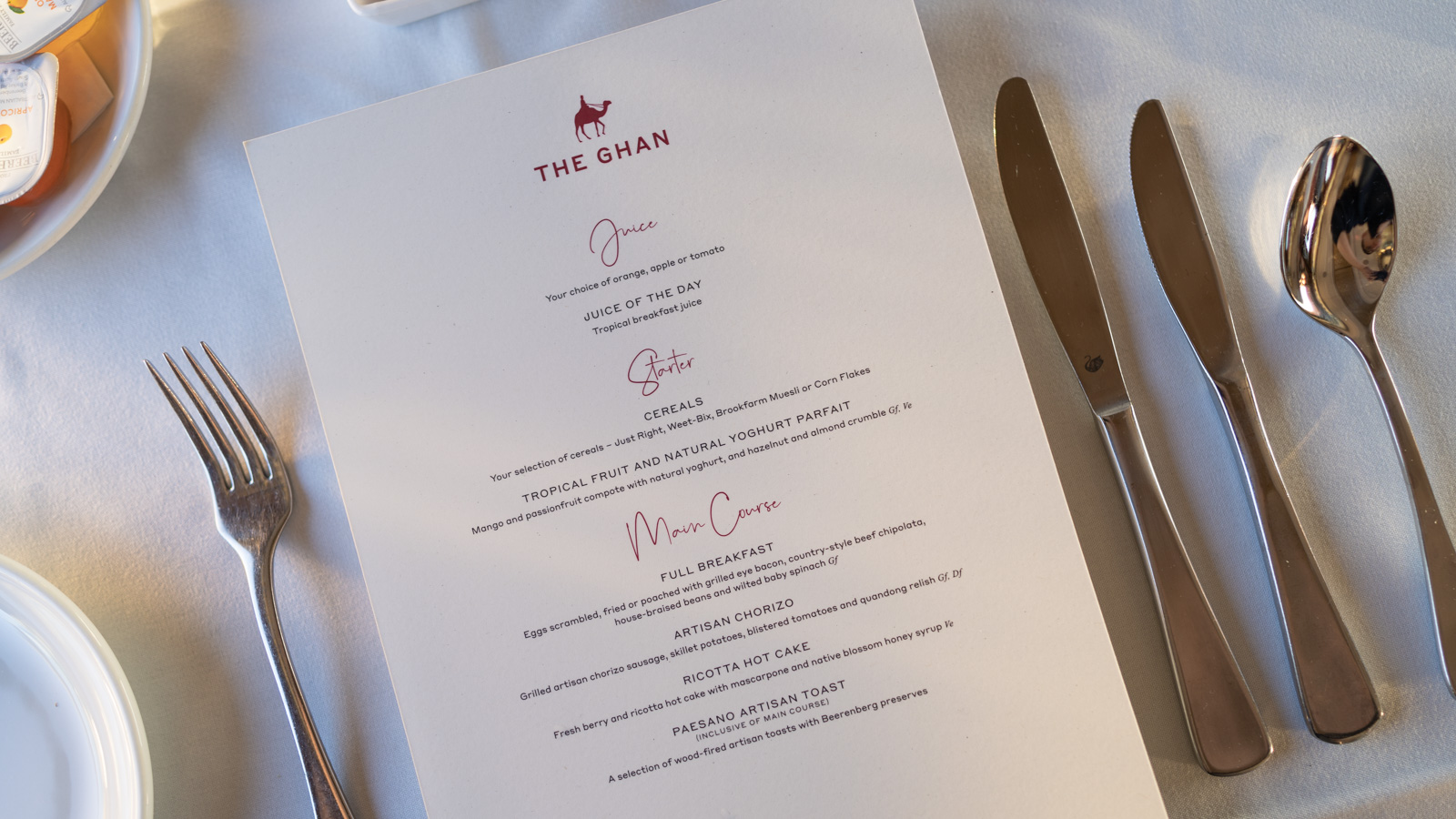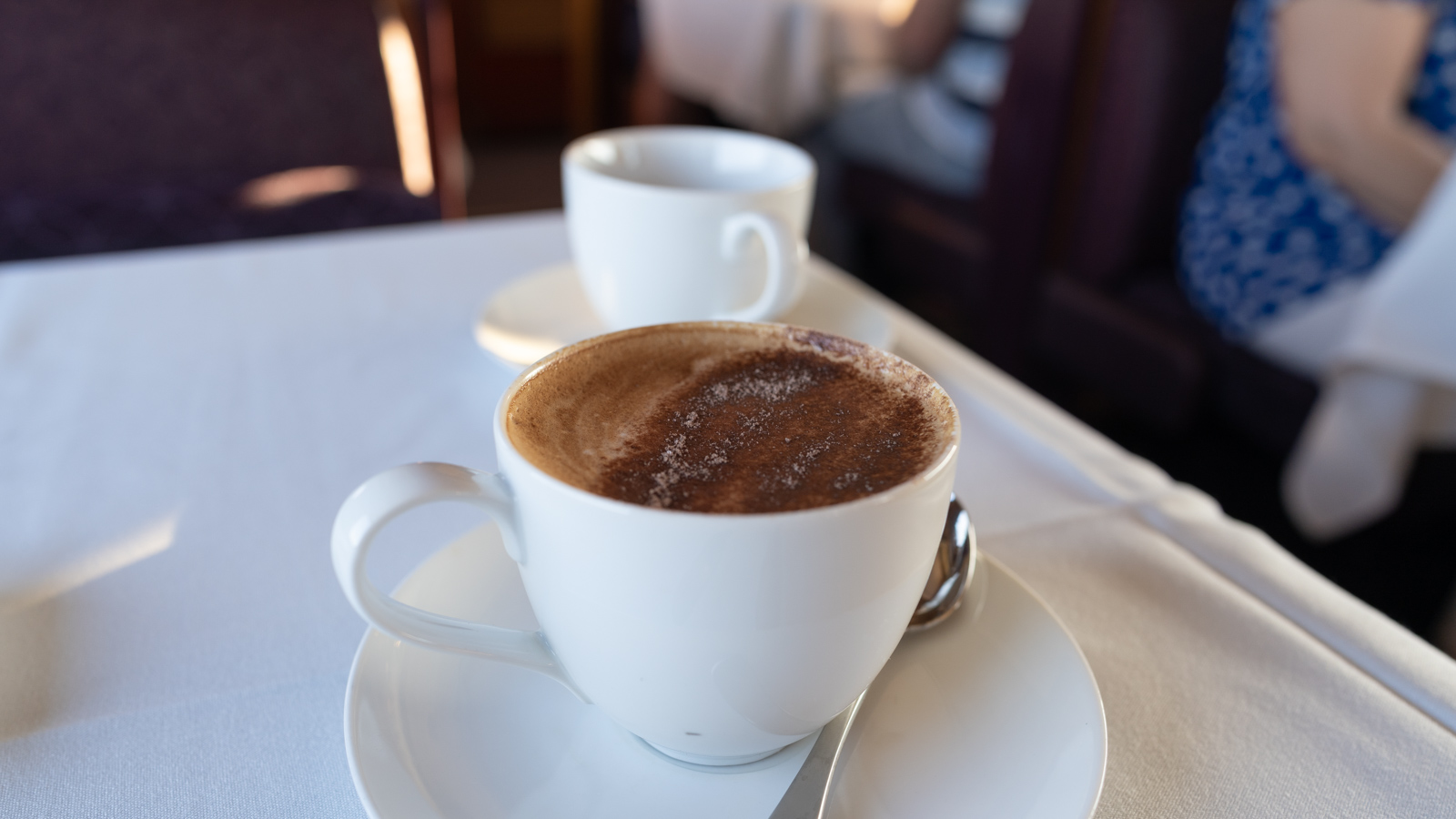 Ad – Scroll down to continue reading.Minimum spend, terms & conditions apply.
Gold Service lunch
Lunch in the Queen Adelaide Restaurant is an equally delicious affair. I'm seated with two lovely ladies from Perth, and we work up an appetite regaling each other with tales from our travels.
After the Darwin heat, my Aperol Spritz is seriously refreshing. But it's the table-silencing buffalo curry – so tender and fragrant it's almost criminal – that wins dish of the trip.
Until I taste the dessert, of course. The ethereal mango parfait lingers on my tastebuds. In fact, I can still taste it as I wind my way back to my cabin for a seated nap.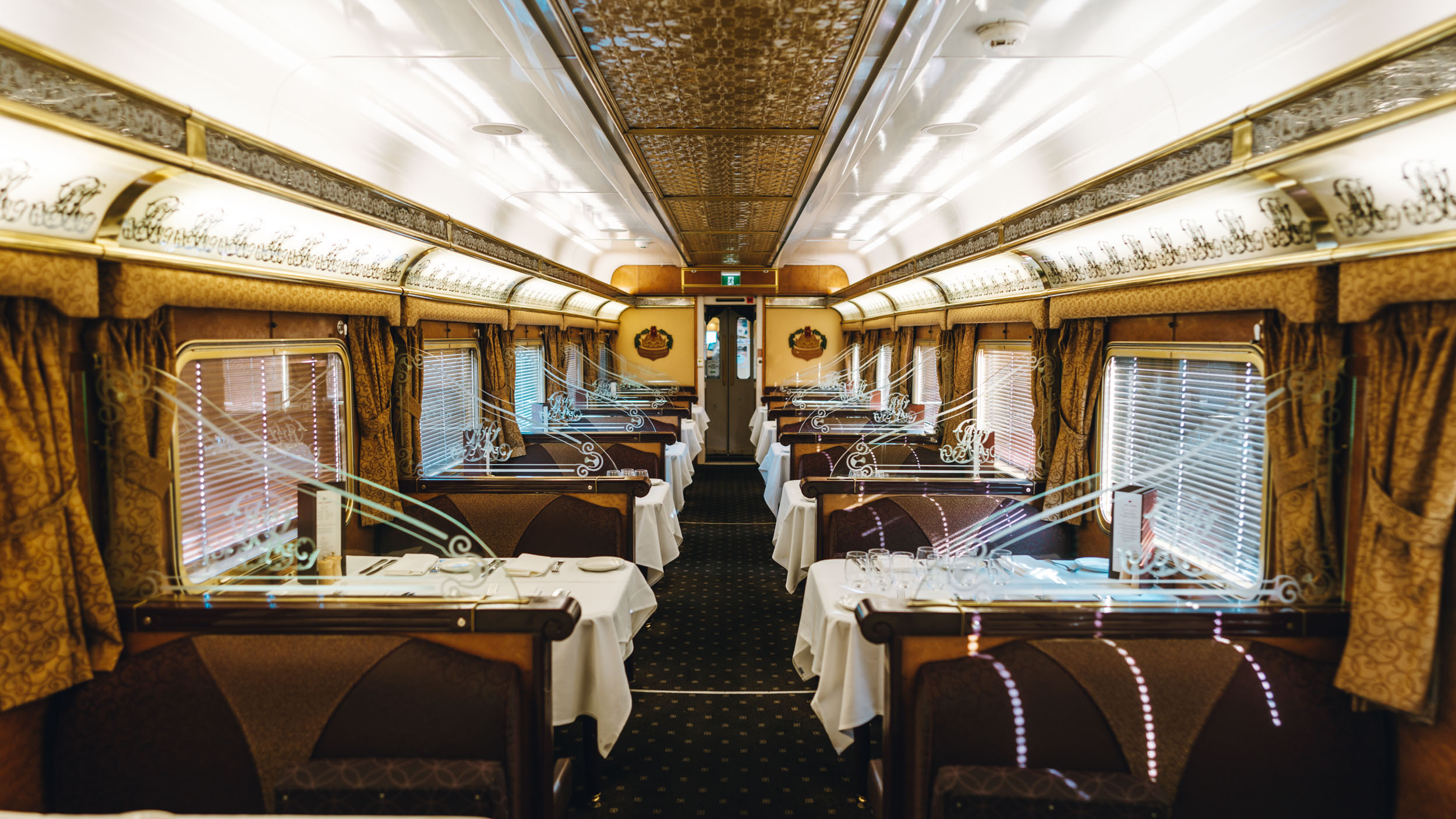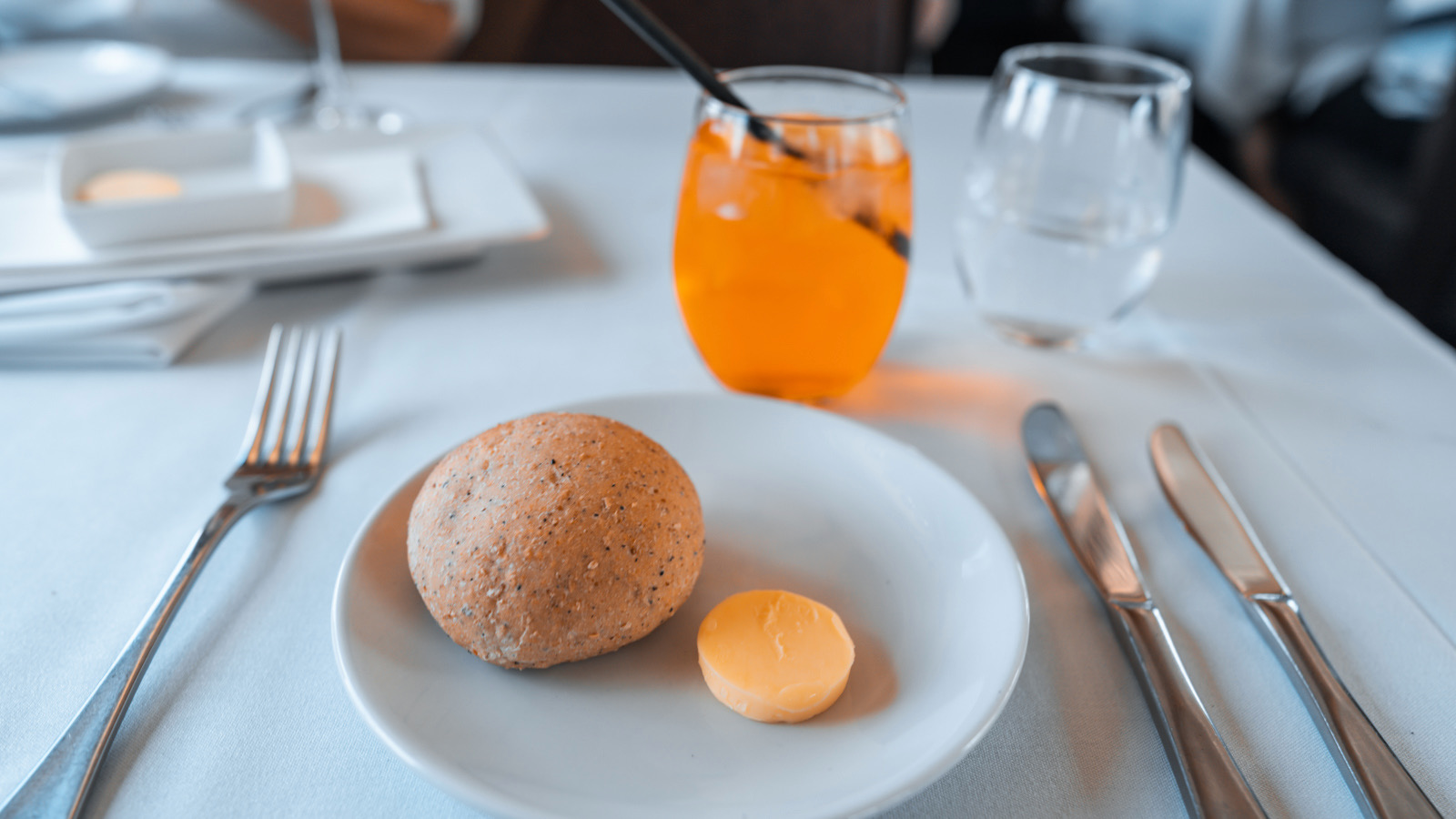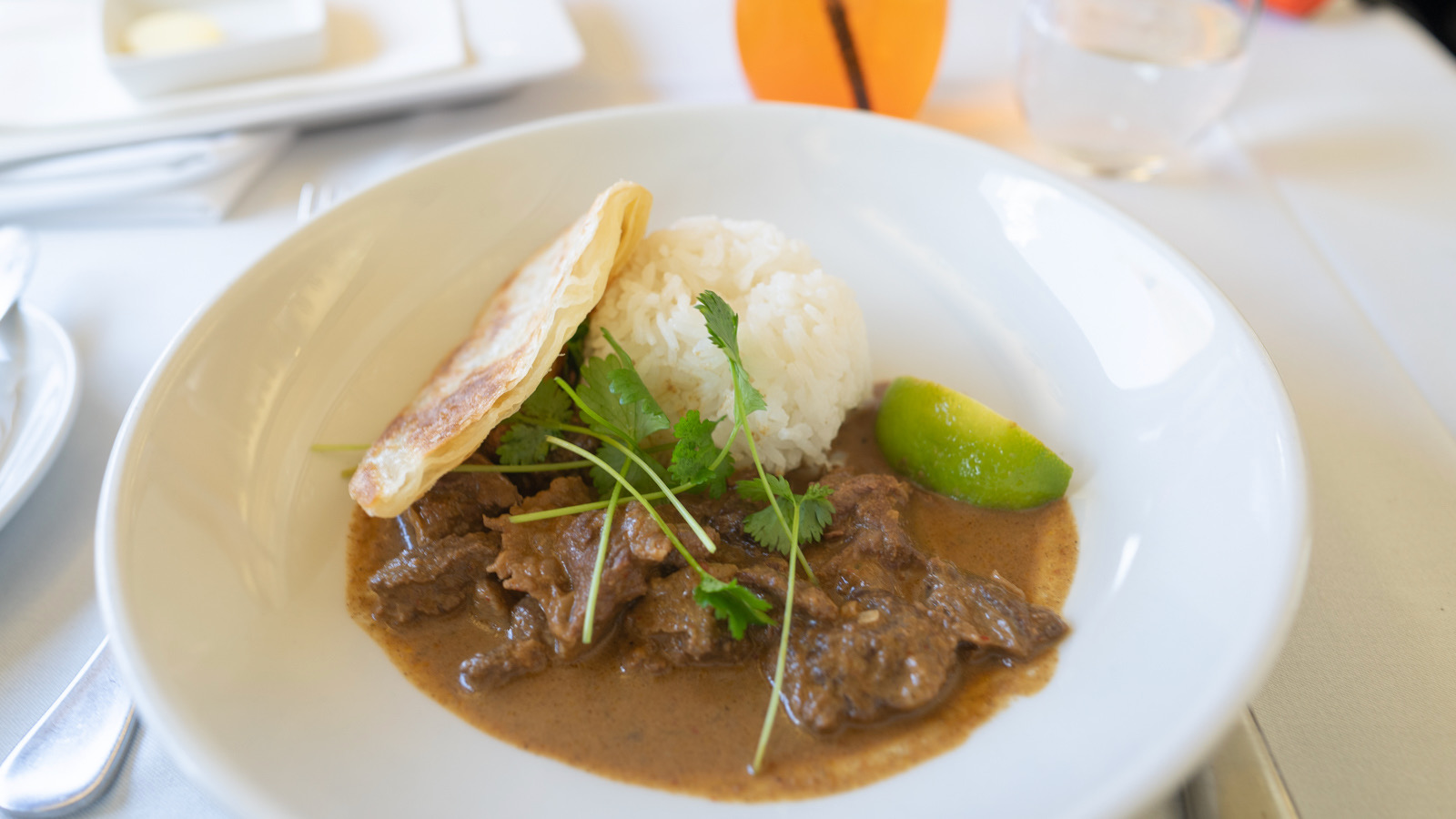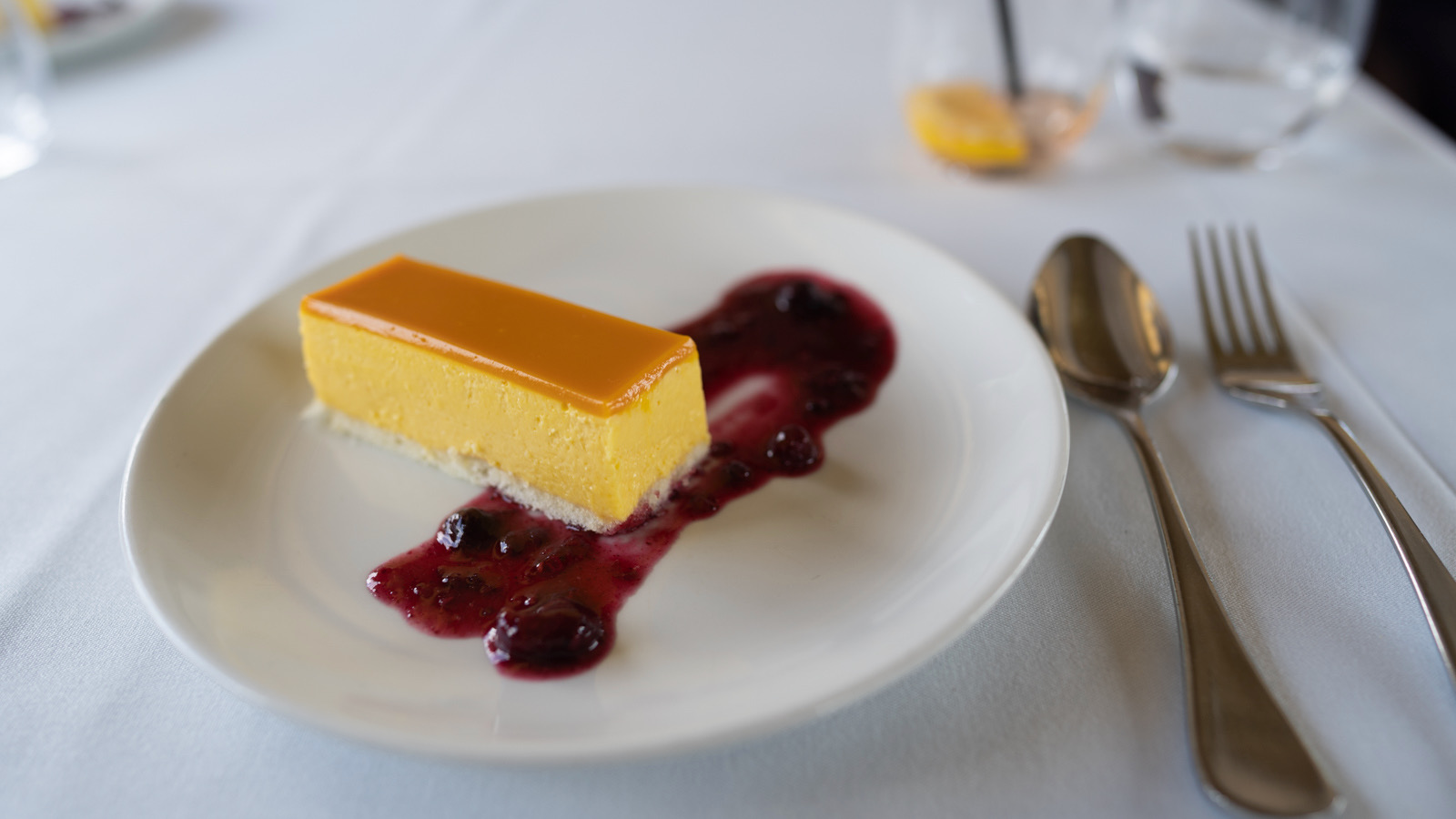 Dinner under the stars
Freshly showered and ready to feast, we arrive at the historic Alice Springs Telegraph Station for dinner under the stars. The dusty grounds have been transformed. Lanterns adorn the beautifully-set round tables, which are cloaked in linen. We're serenaded by a lively two-man band while staff do the rounds with drinks. The mood is buoyant and relaxed as we watch the sun sink into the desert.
Inevitably, wining turns to dining. The chicken, ricotta and spinach parcel is a tasty starter, with its buttery pastry. But I find it hard to focus, given the tantalising wafts of smoke escaping the nearby barbeque.
Sure enough, a tender rib-eye follows for main. Served with seasoned roast vegetables, a garden salad and a sour cream-topped jacket potato, the steaks are tender and perfectly cooked.
Without warning, darkness envelops the desert – sending a chill through the air. In a moment of serenity amidst the party, I scale a nearby rock formation to gaze down and photograph the festivities. Now that the clouds have cleared, the stars are shining and the Telegraph Station is aglow. I won't forget this view in a hurry.
I return to my table for a trio of desserts. The brownie and lemon tart are moreish, but it's the textbook pavlova that really seals the deal. My Penfold's Club Reserve Port pairs beautifully with the sweets. I'm a happy man.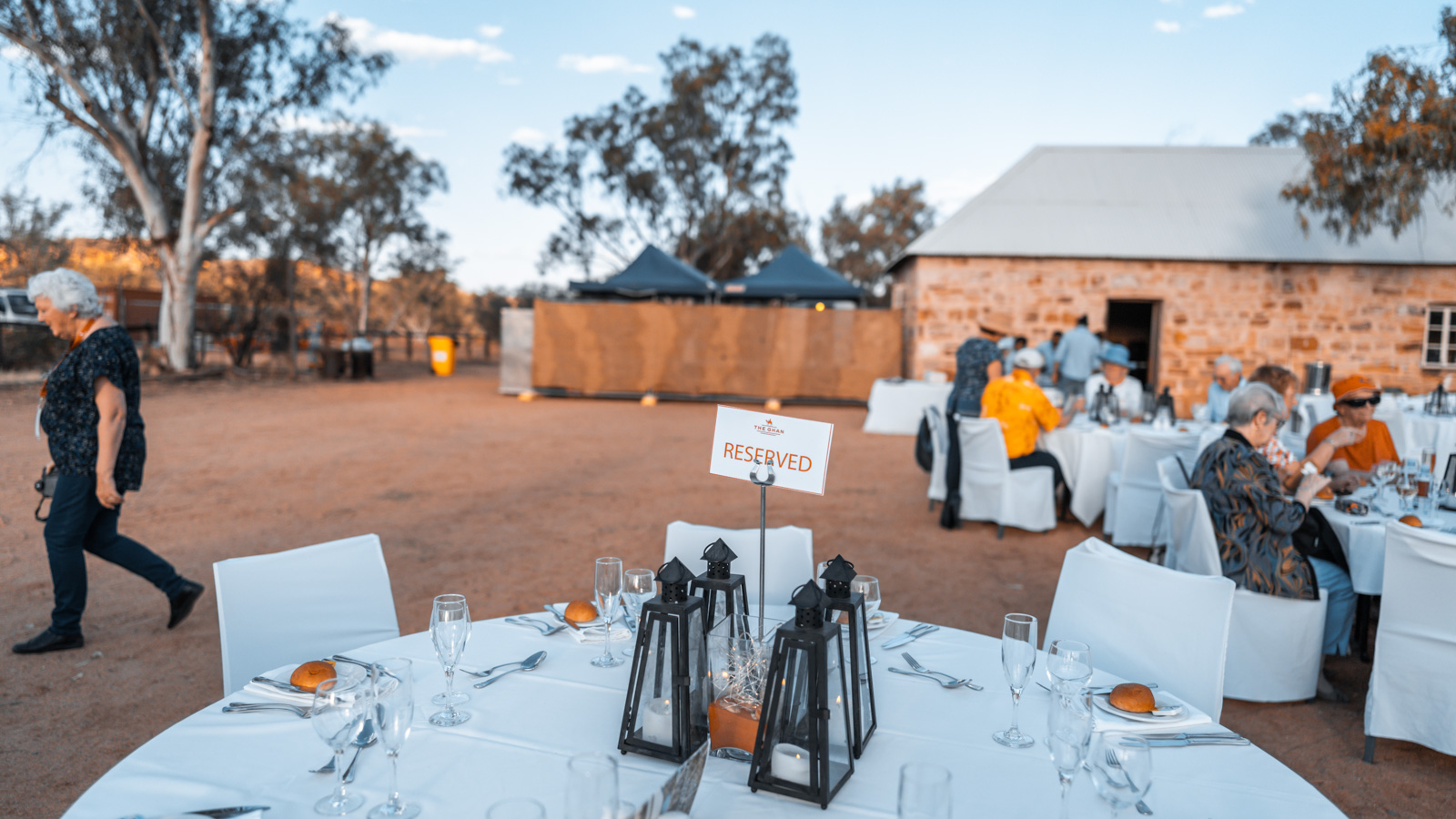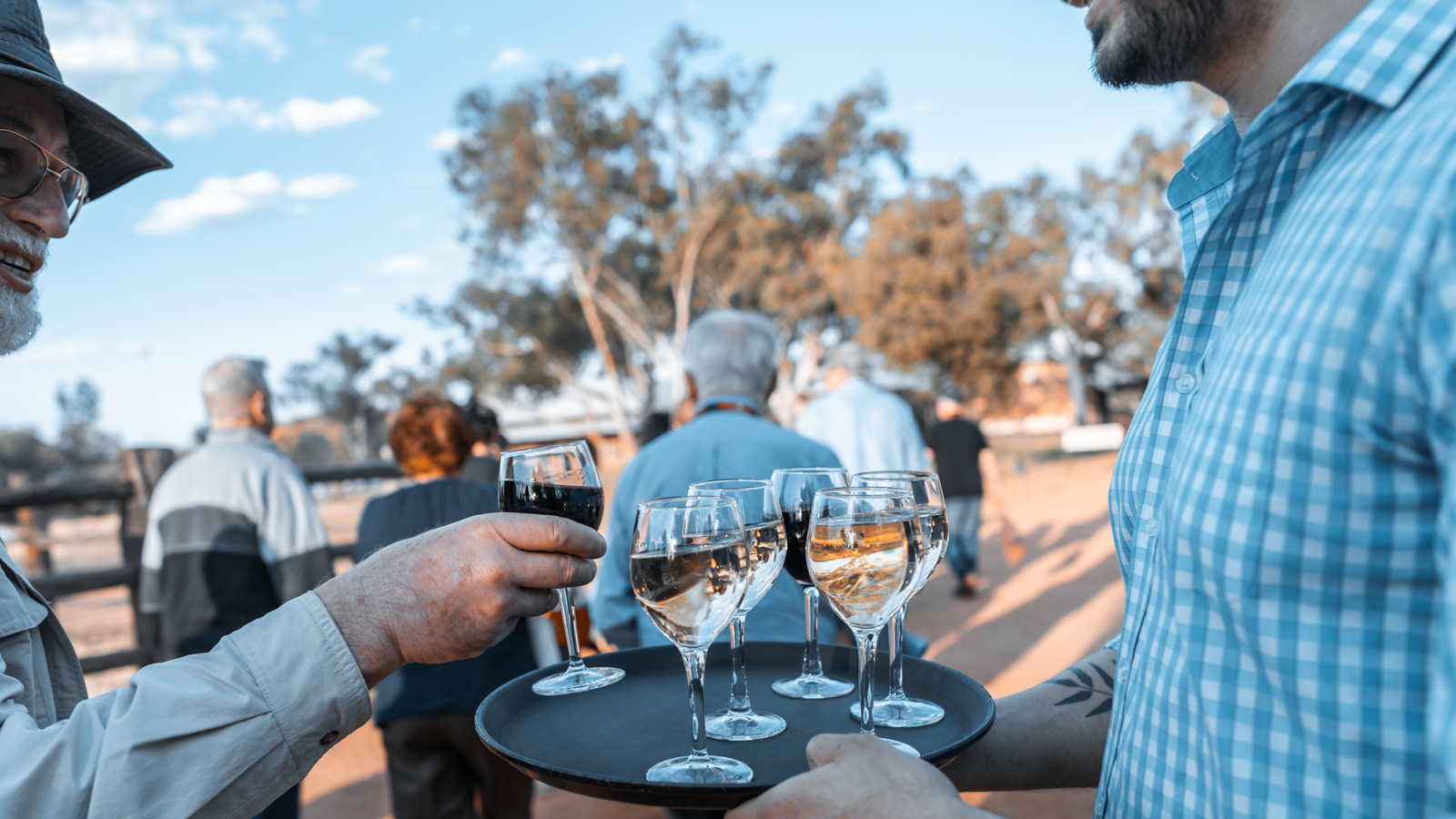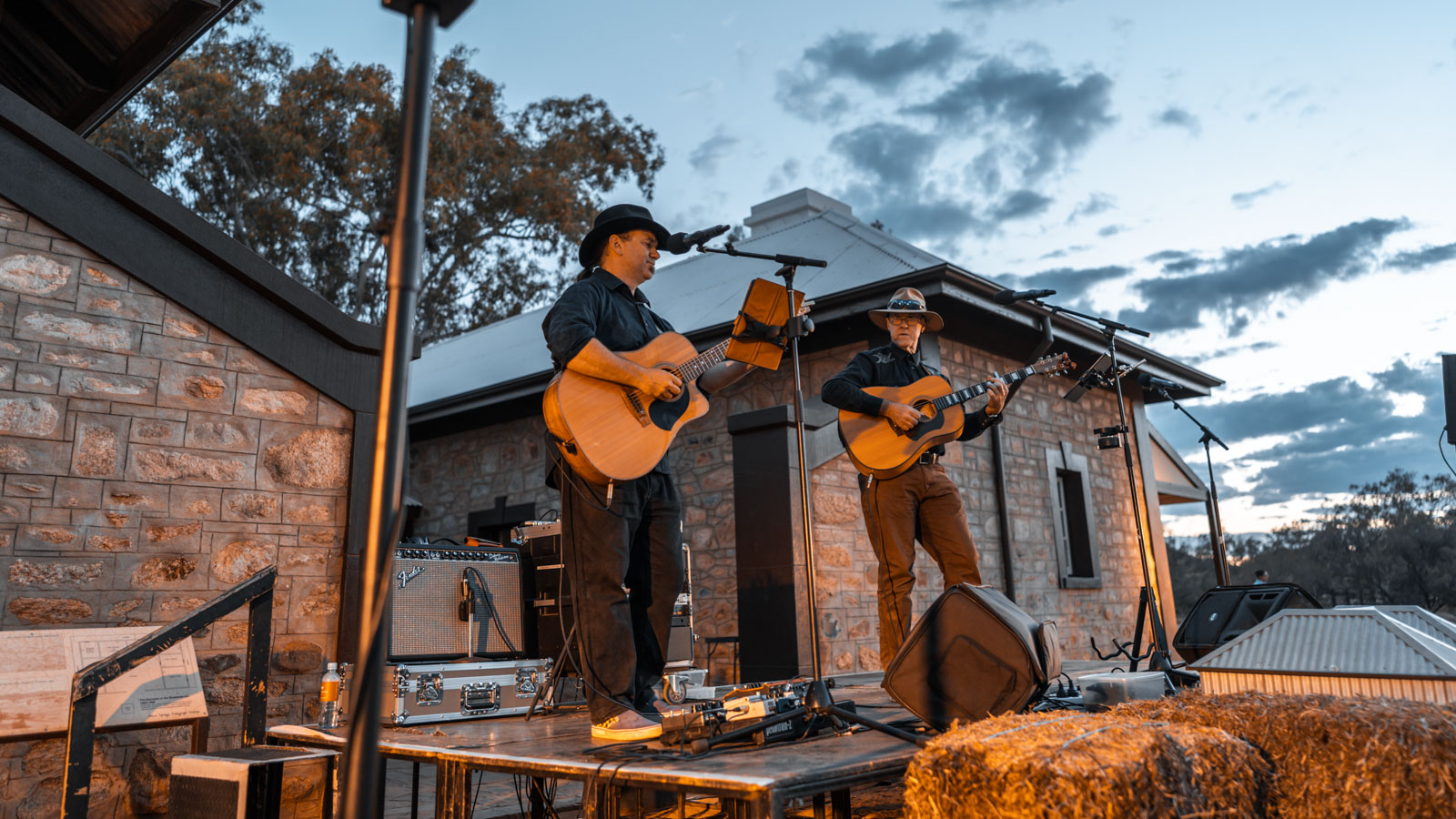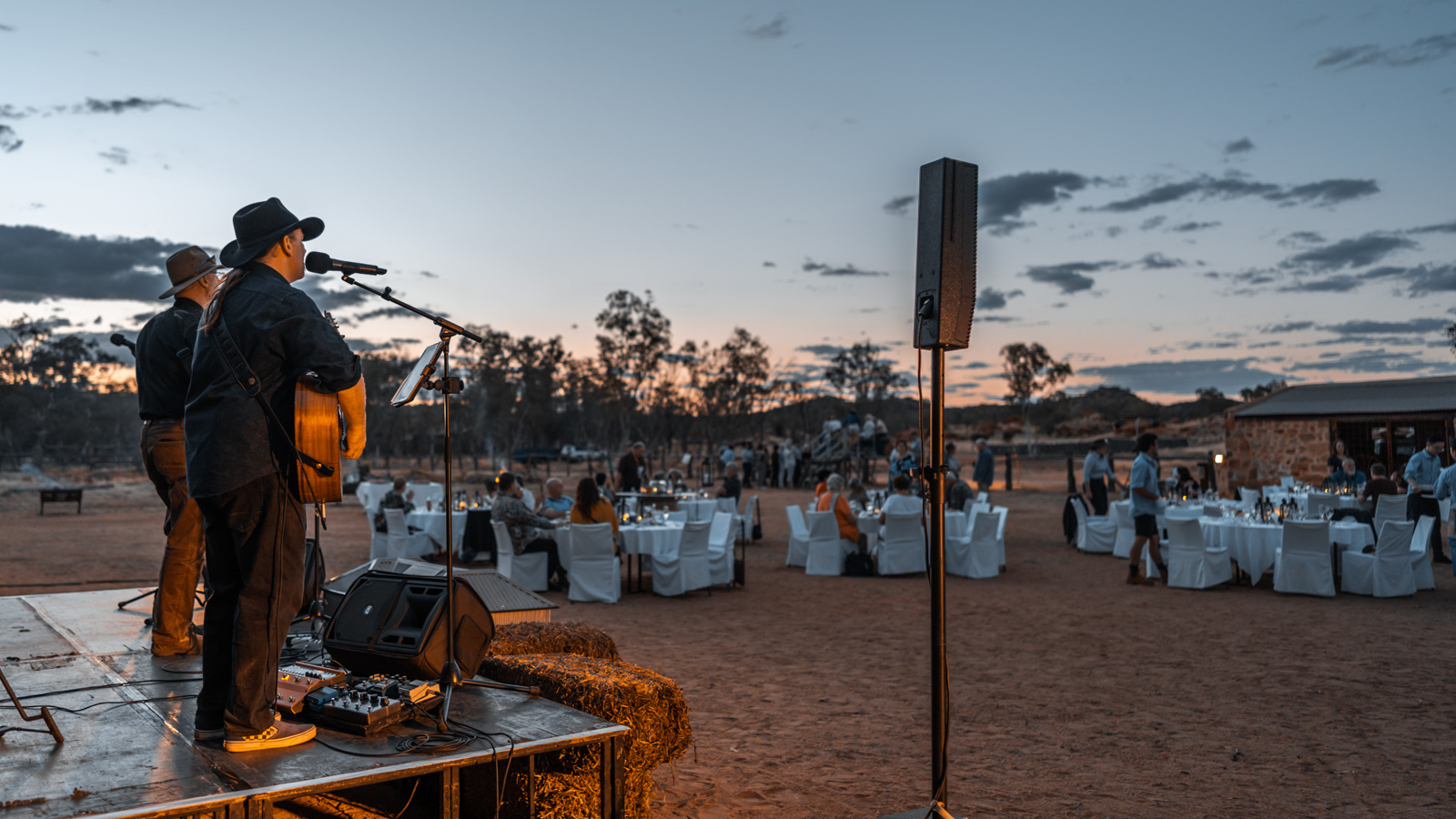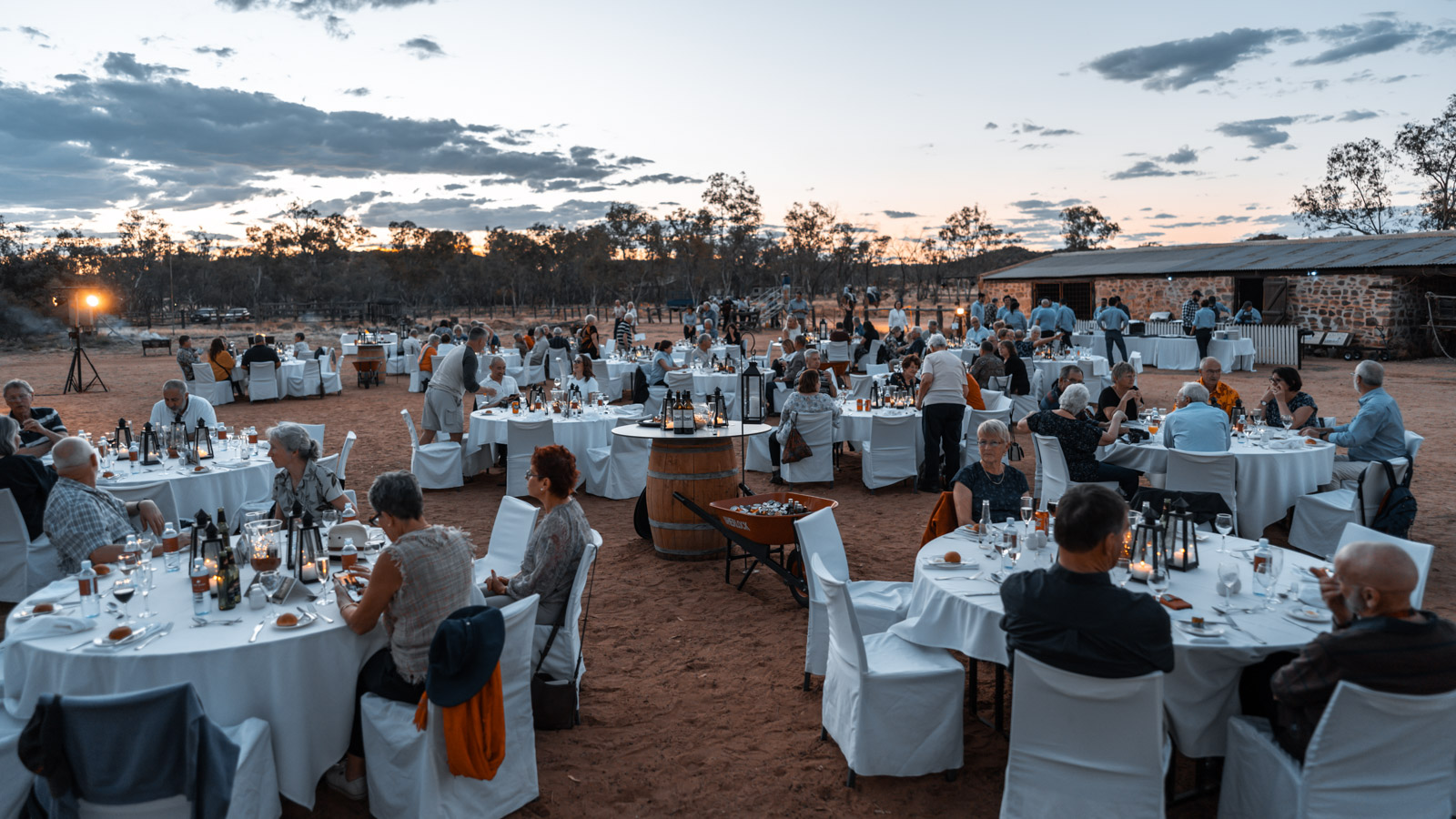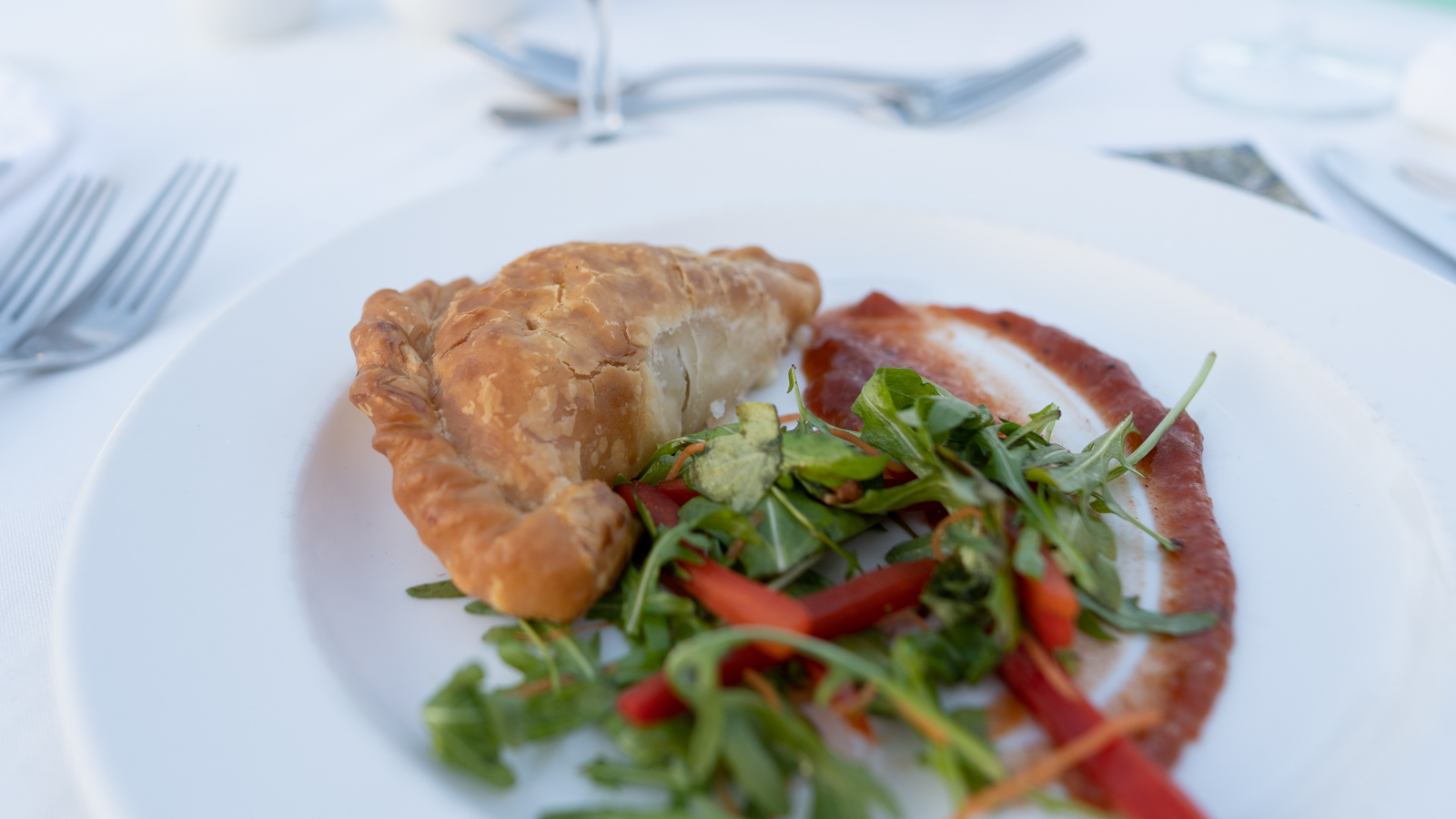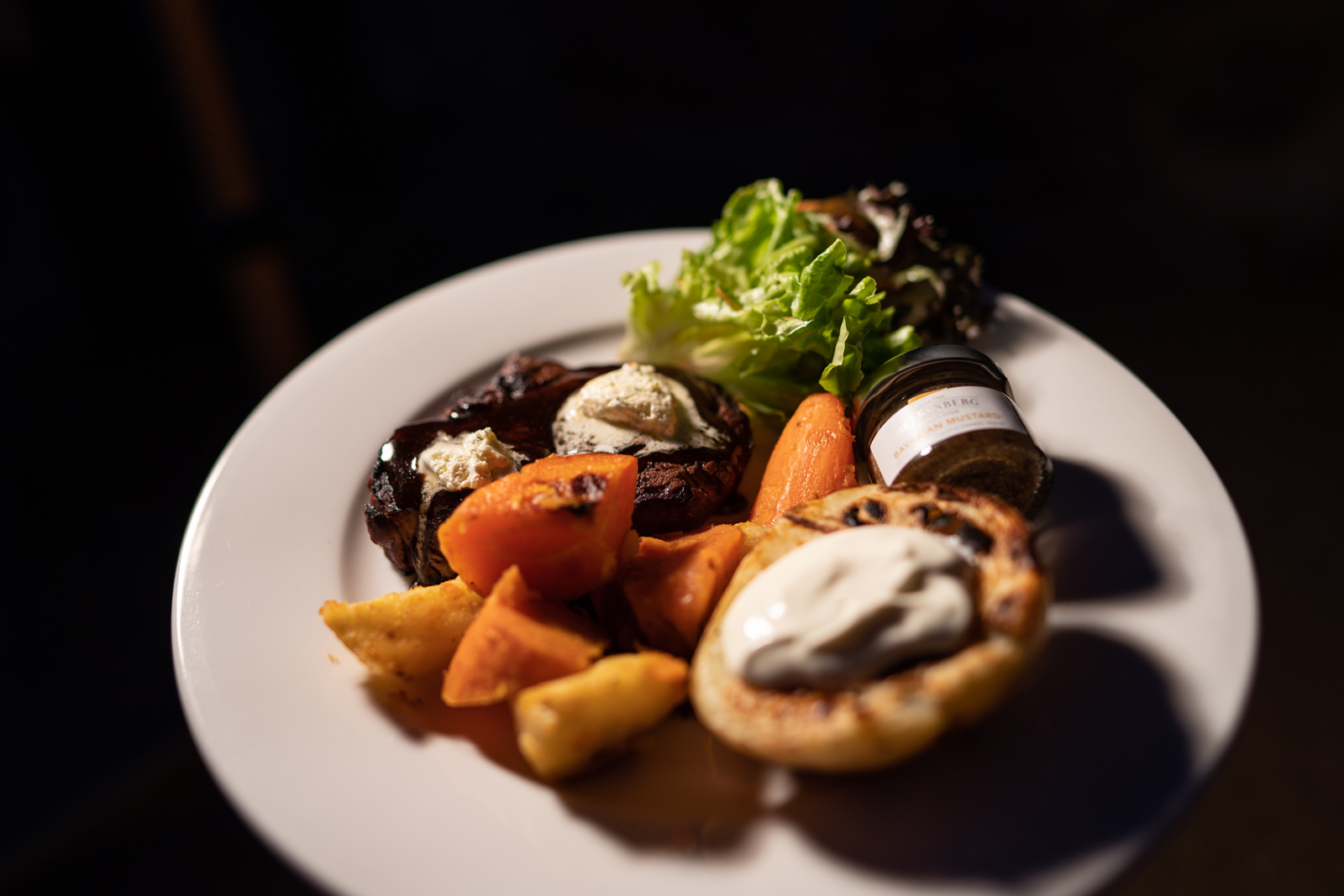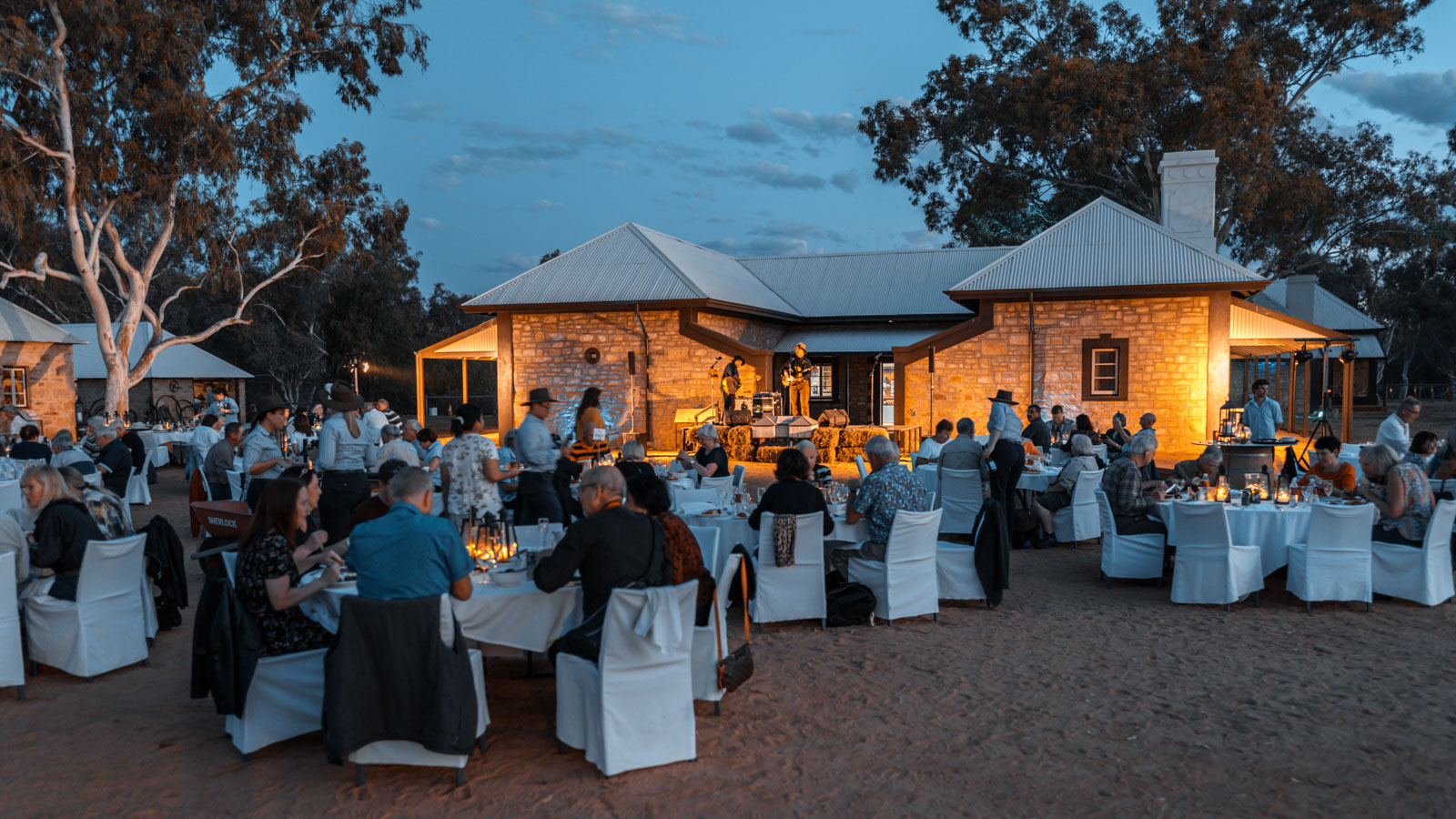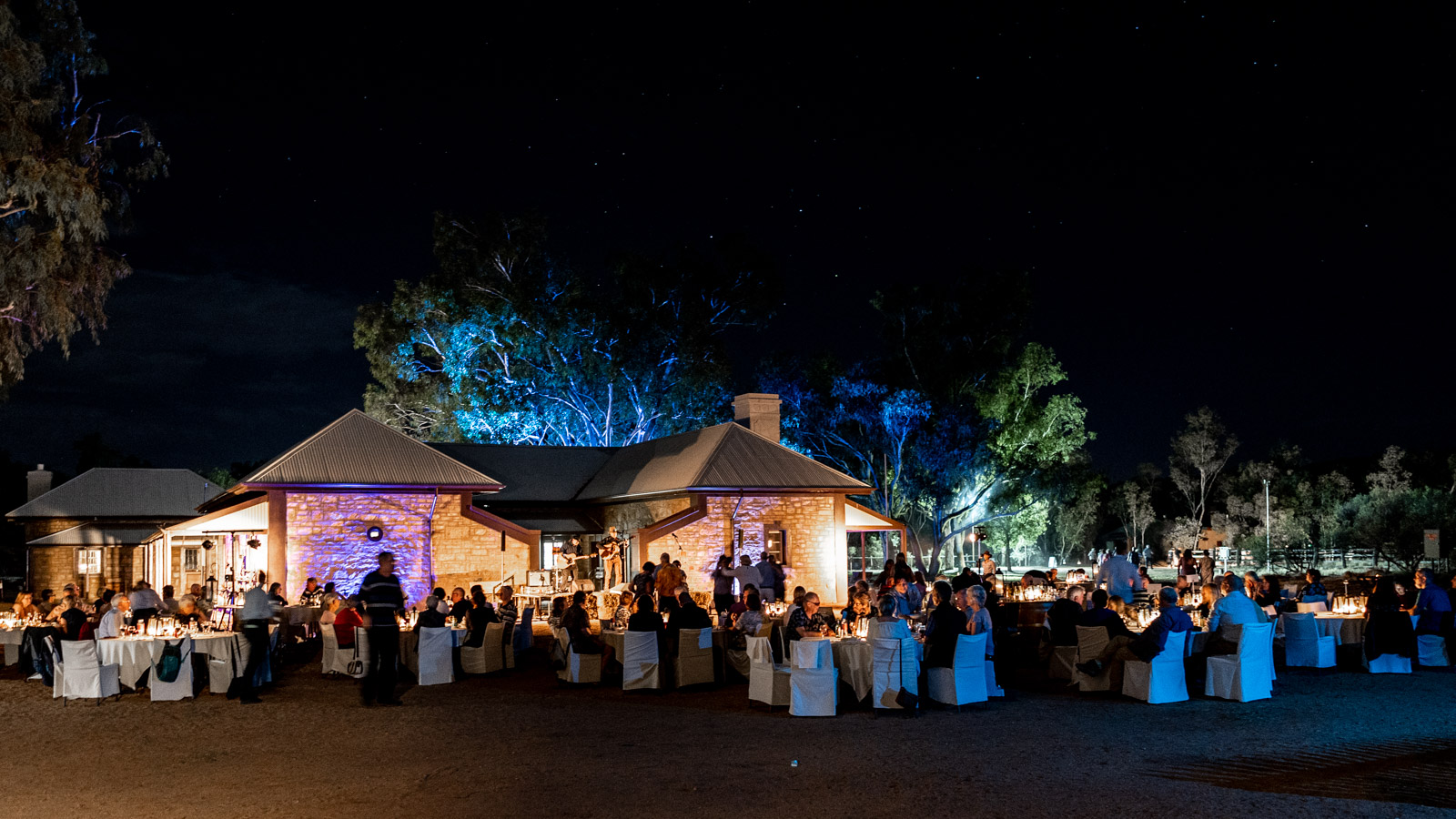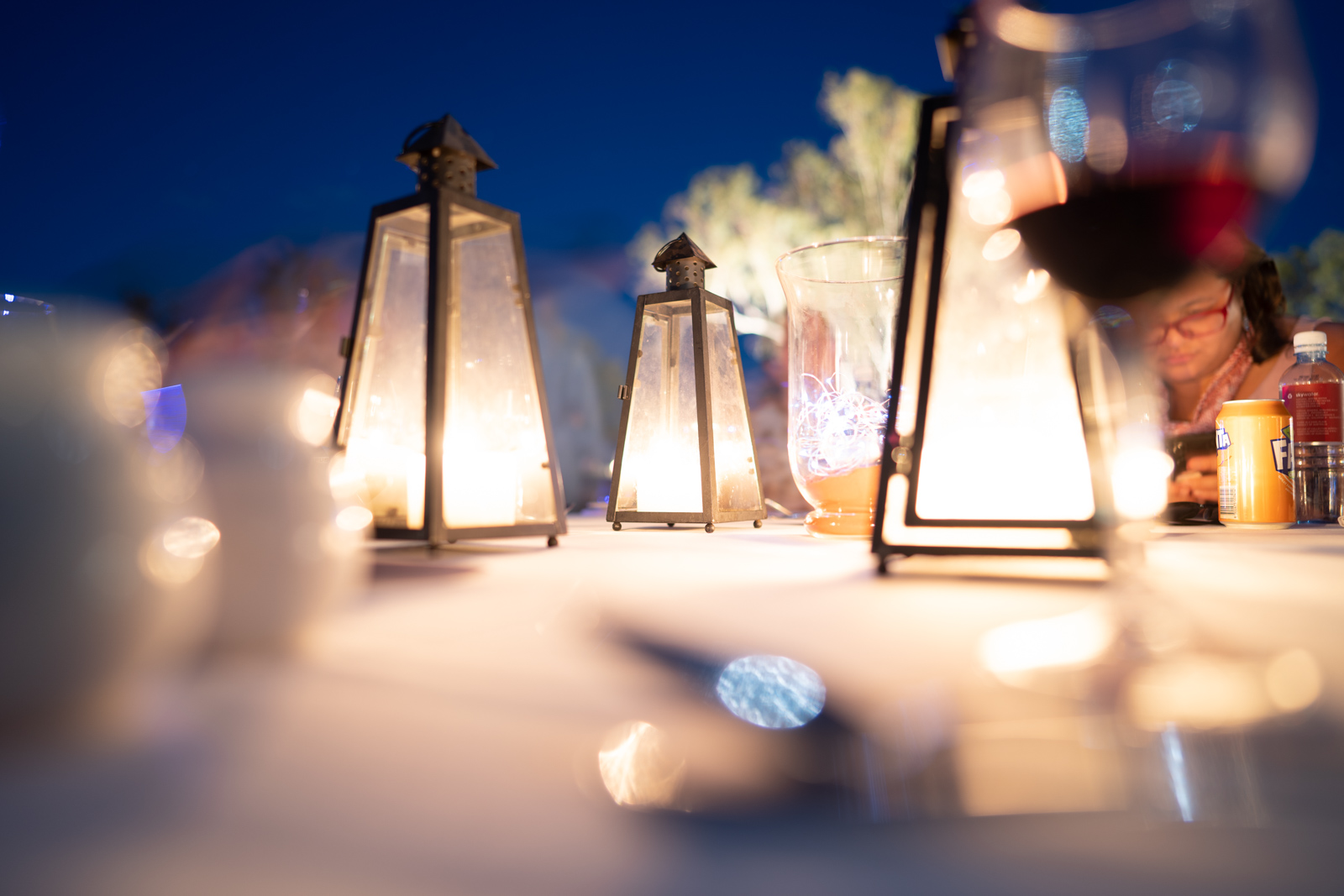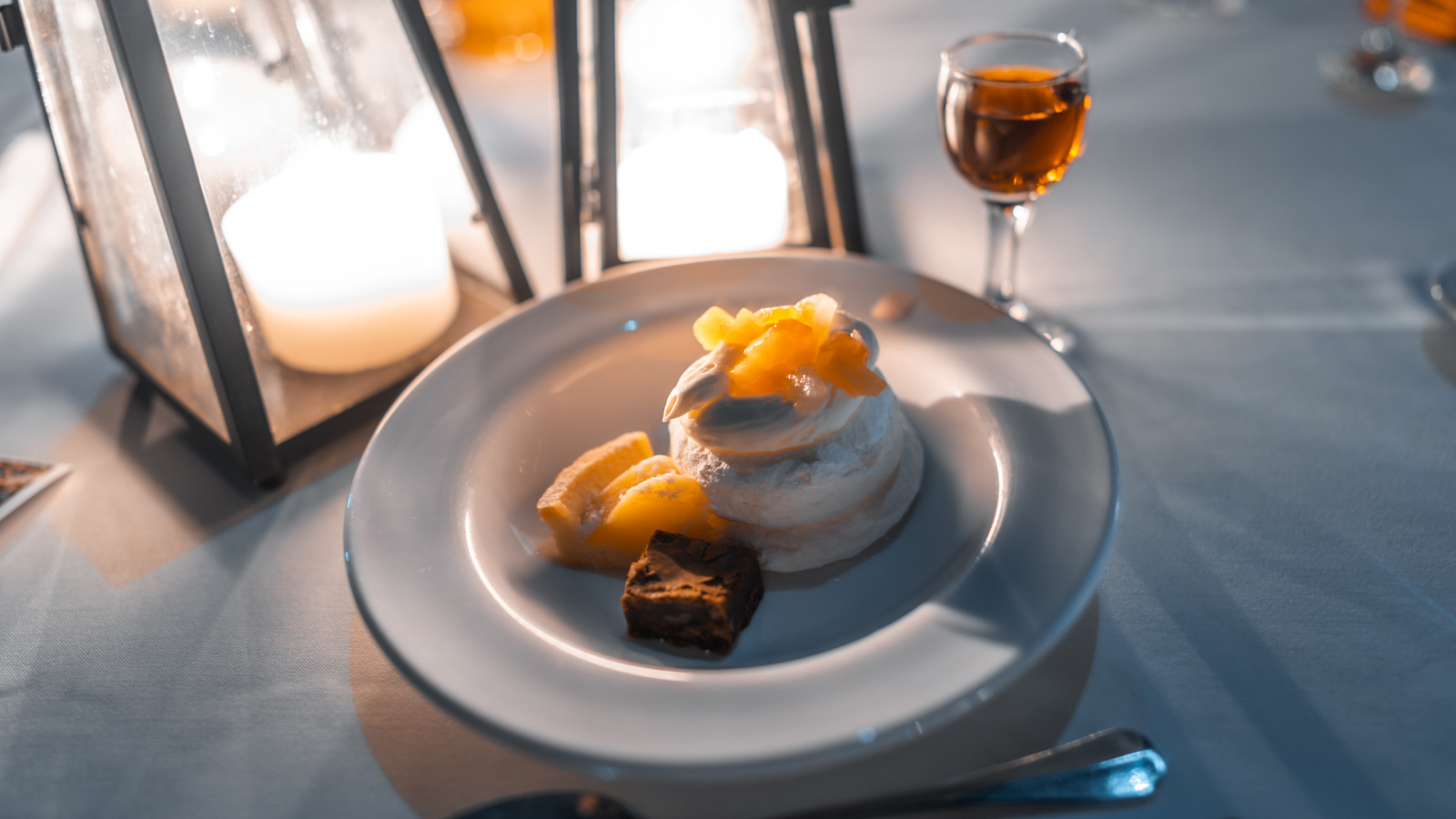 Platinum Service dinner
As part of my review, I'm fortunate to also experience dinner in the elegant Platinum Club onboard. I wind my way through the twisting maze of carriage connectors to the Platinum Lounge, with its quilted leather booths and gleaming brass accents. First up, the friendly crew member whips me up an off-menu cocktail – a bracing espresso martini.
Later, I join the delightful George and Cylla in the dining car. Practically everyone I talk to is an avid traveller, with a glut of luxury jaunts under their belt. And George and Cylla rival the best of them.
We're mid-conversation when our appetisers land on the linen-topped table. We fall silent as we savour the bijou duck and pumpkin tart, while a juniper berry marinade elevates the perfectly-rare venison carpaccio.
Always wanted to try crocodile? Well here's your chance. For entrée, I order the petite crocodile tail fillet, which rests on a bed of nutty black rice. It's succulent and delicate, like a soft white fish.
Between courses, I take a moment to soak up my surrounds. Rose gold detailing offsets the soothing grey palette, while the dark picture windows reflect the joyful scene inside. The Platinum Club dining car is less decorative than the Gold Service Queen Adelaide Restaurant. But it's no less lovely.
The braised beef cheek with oyster mushrooms arrives next. It's tender and deeply nourishing – the sort of dish that you'd wish for if you were feeling under the weather. For dessert, I indulge in the coconut and raspberry ice cream. It's not in the league of my mango parfait from earlier, but then few desserts are.
What's this, our bottle of Skillogallee Clare Valley Riesling is empty? Sated and merry, we return to the Platinum Club lounge for a nightcap.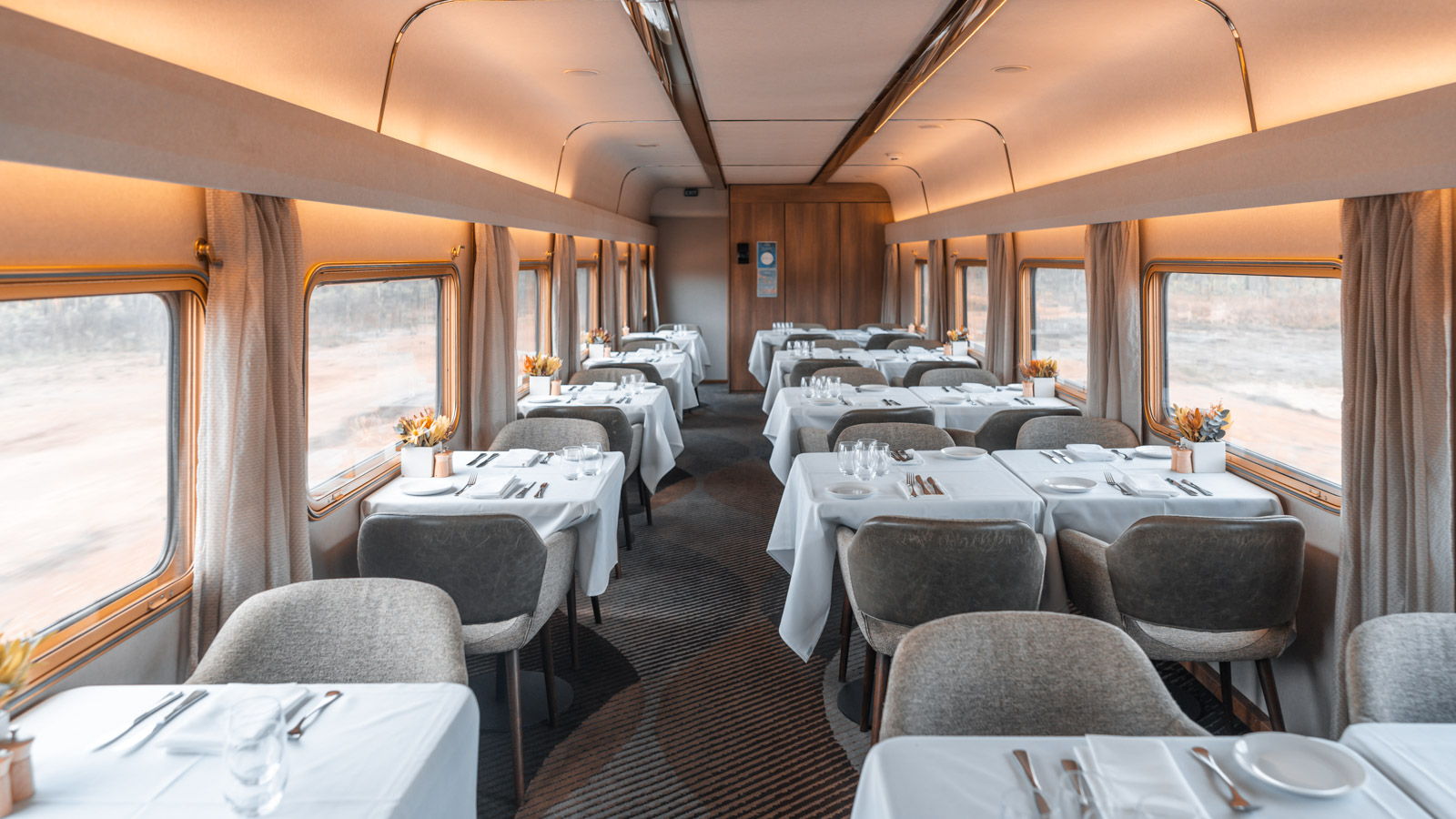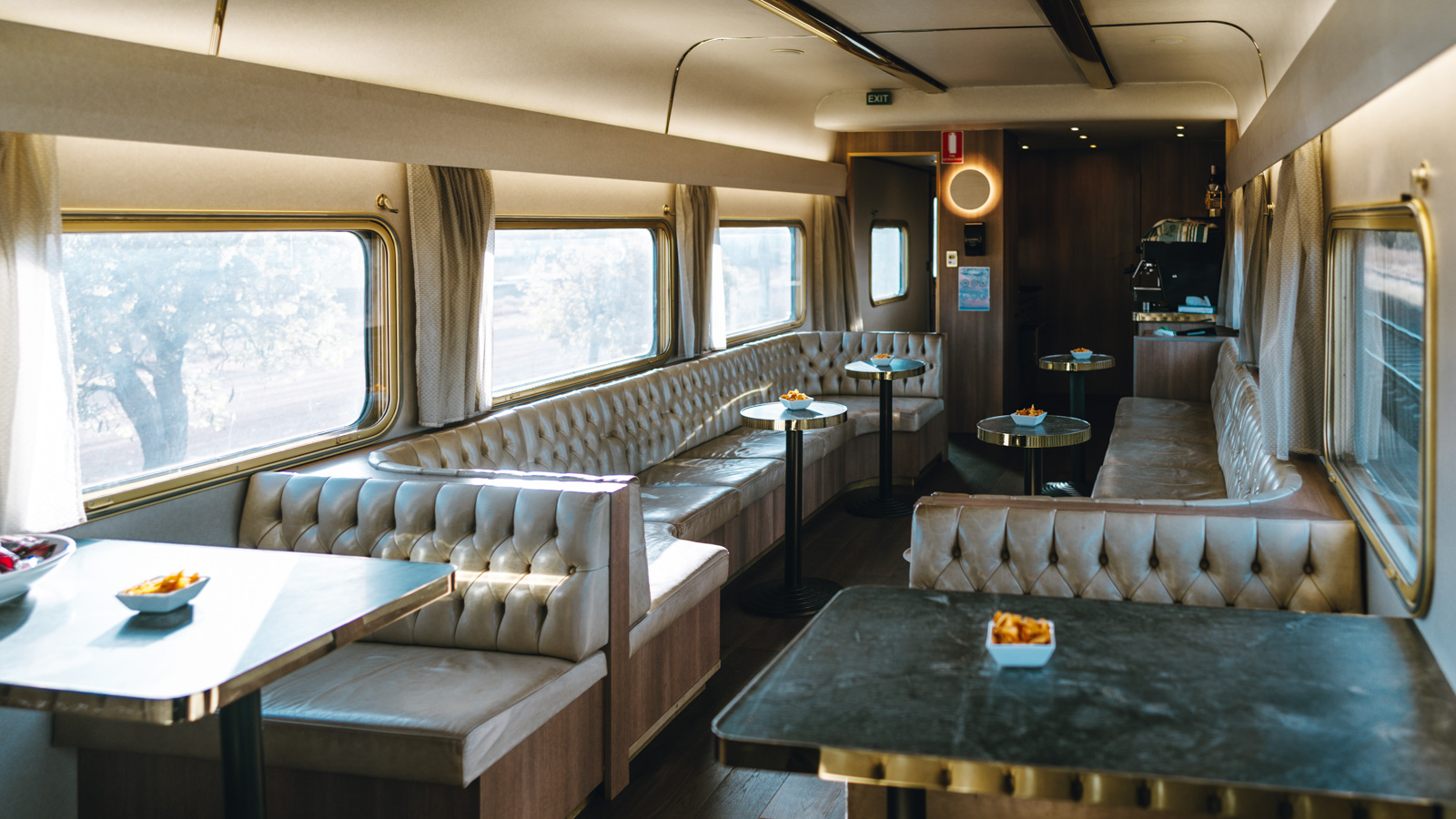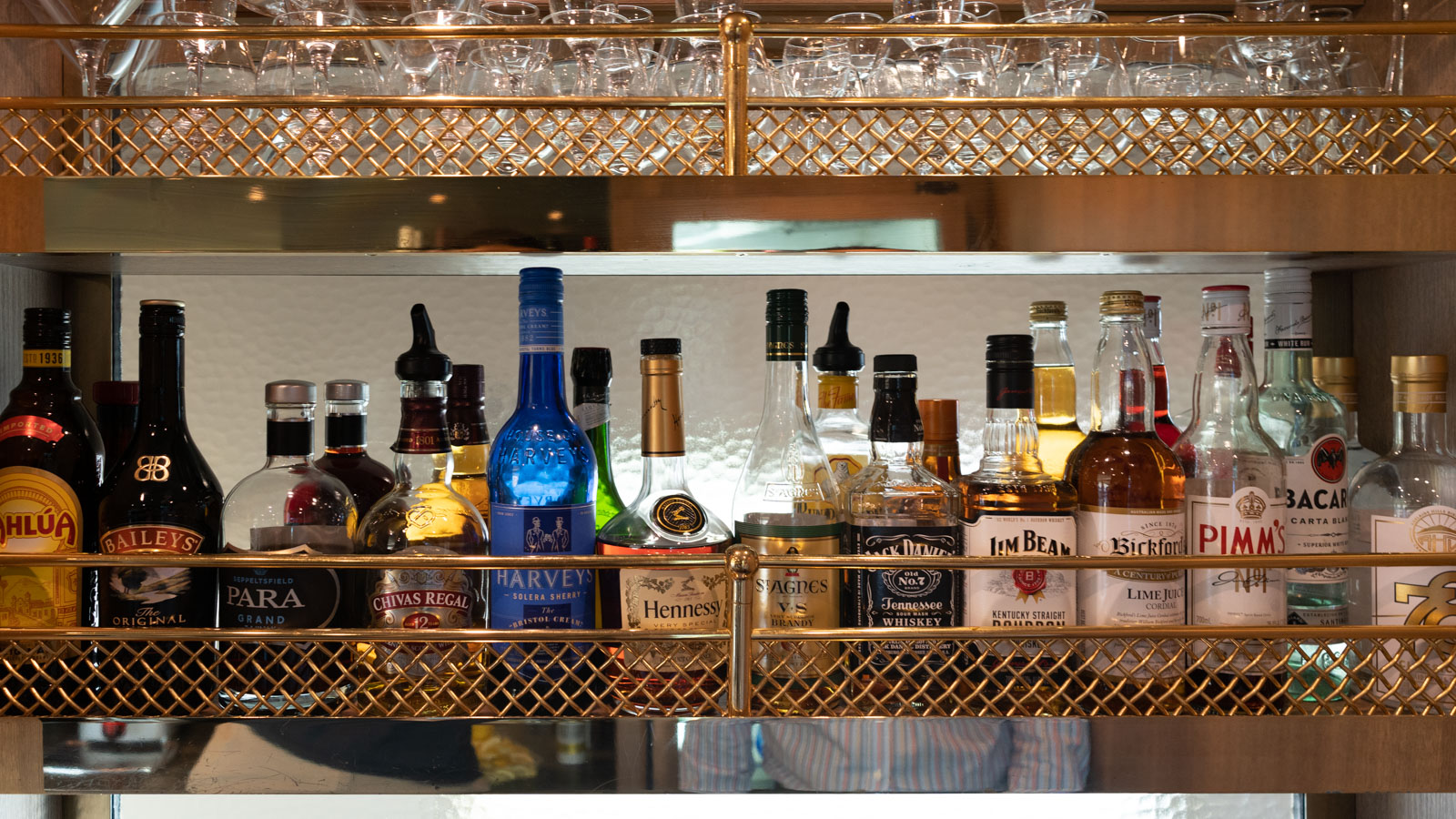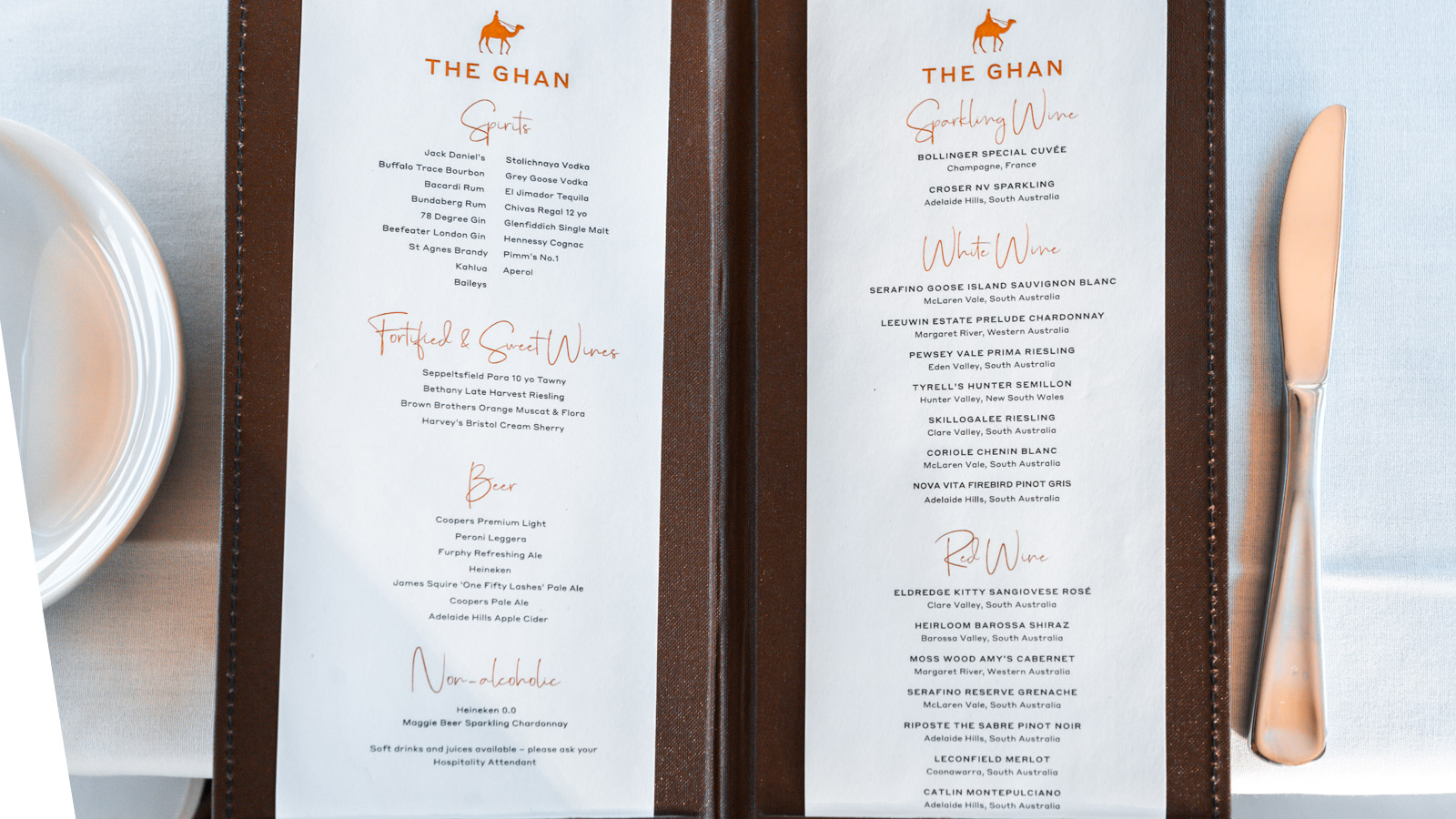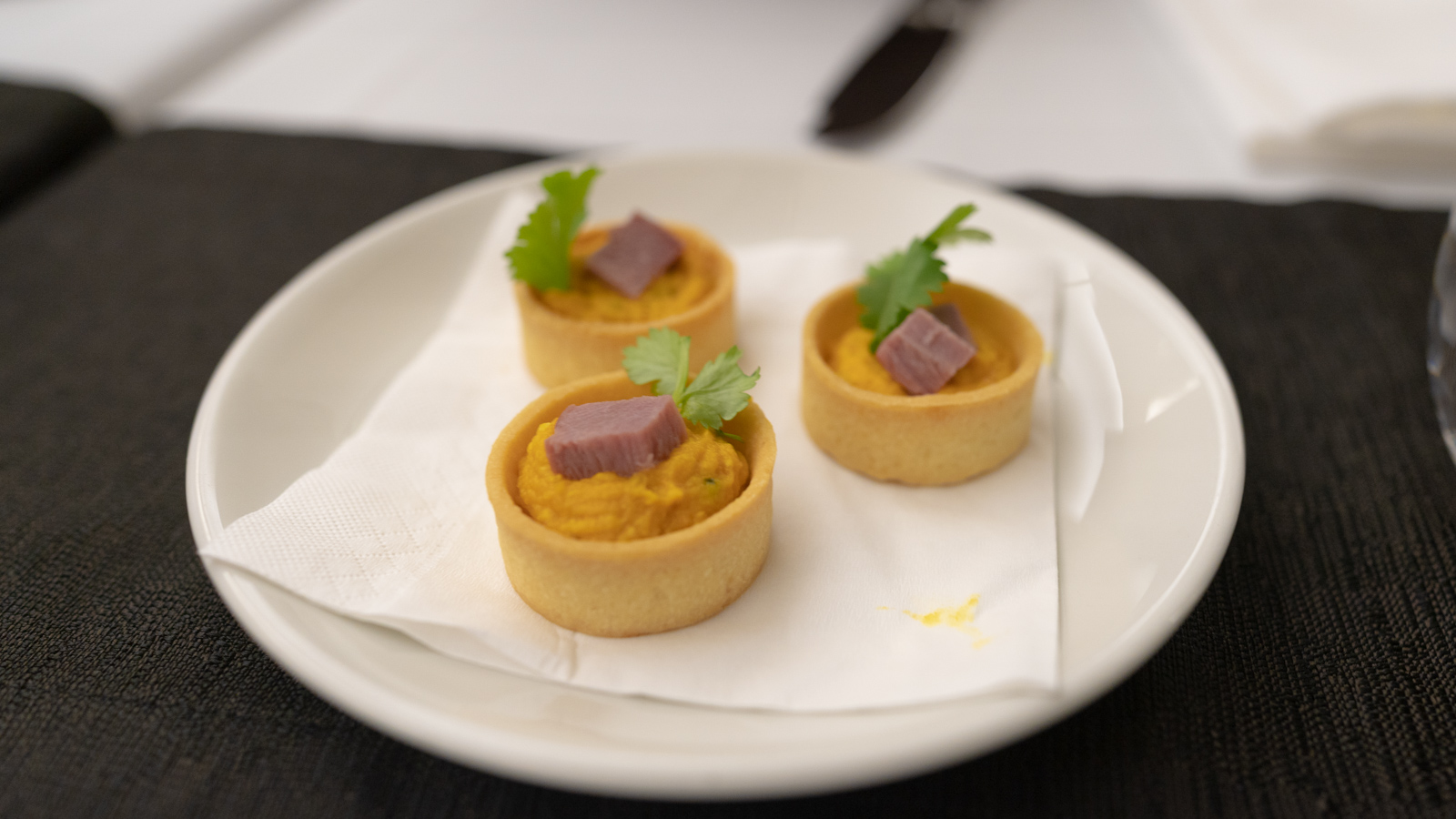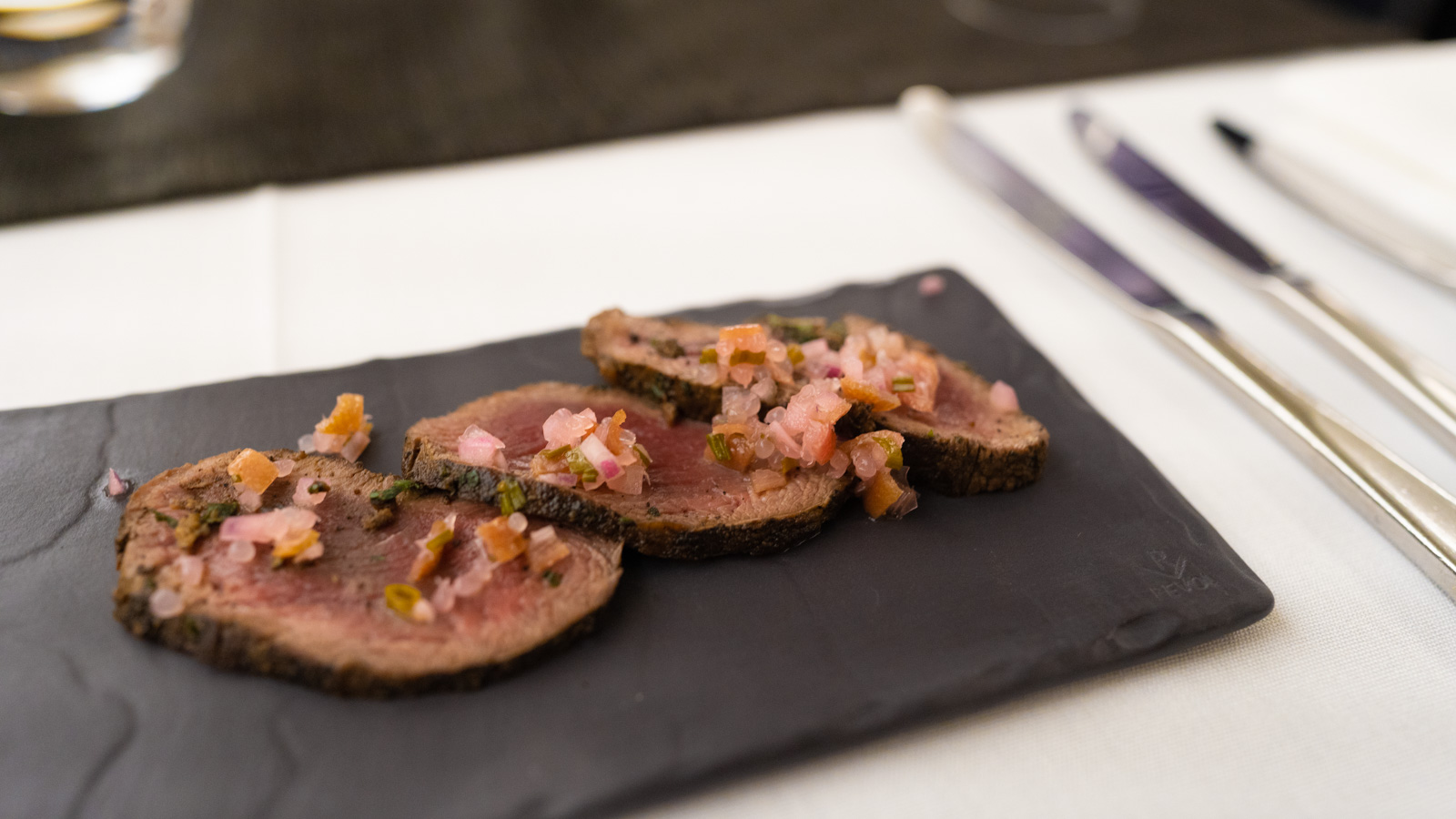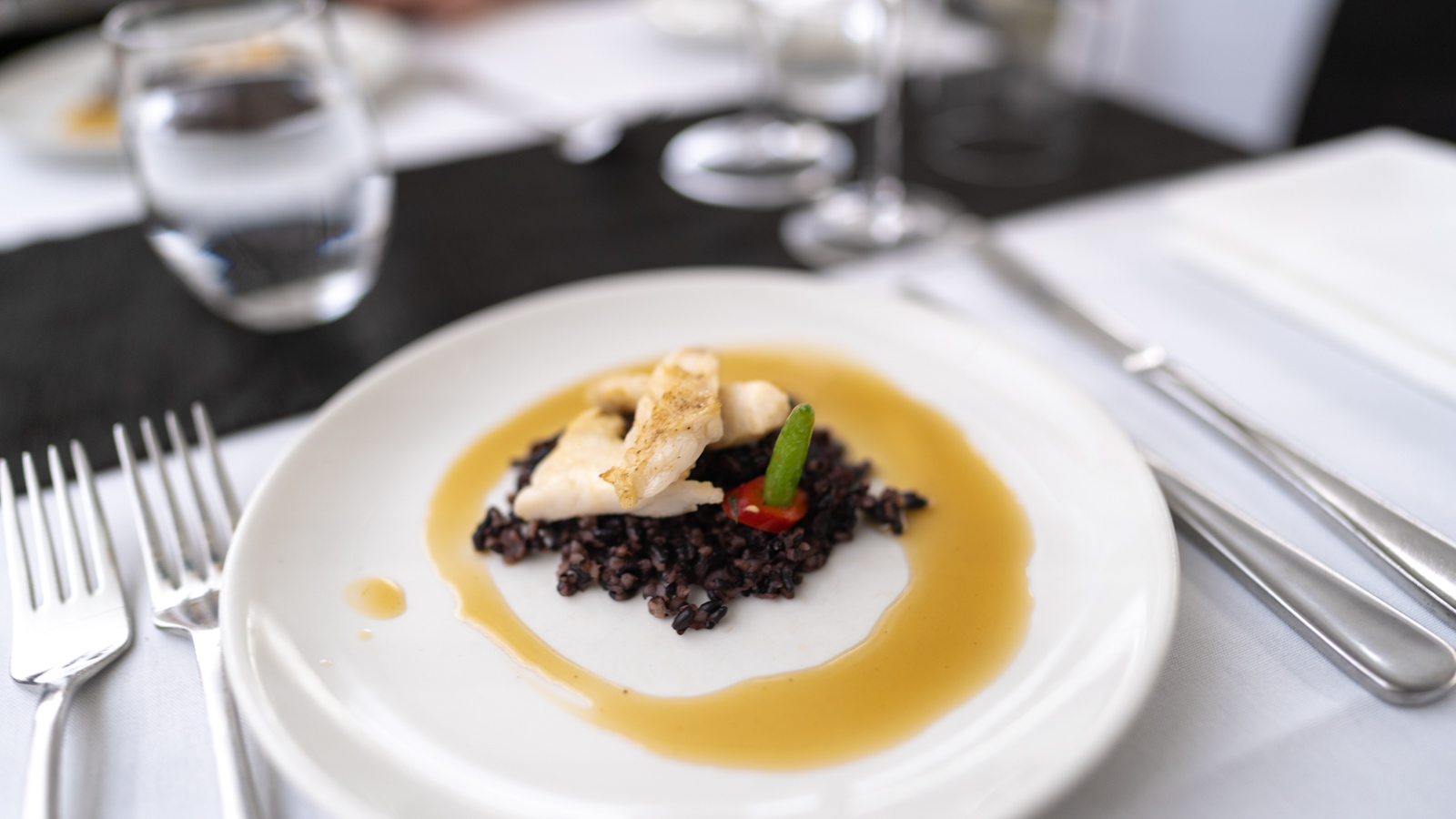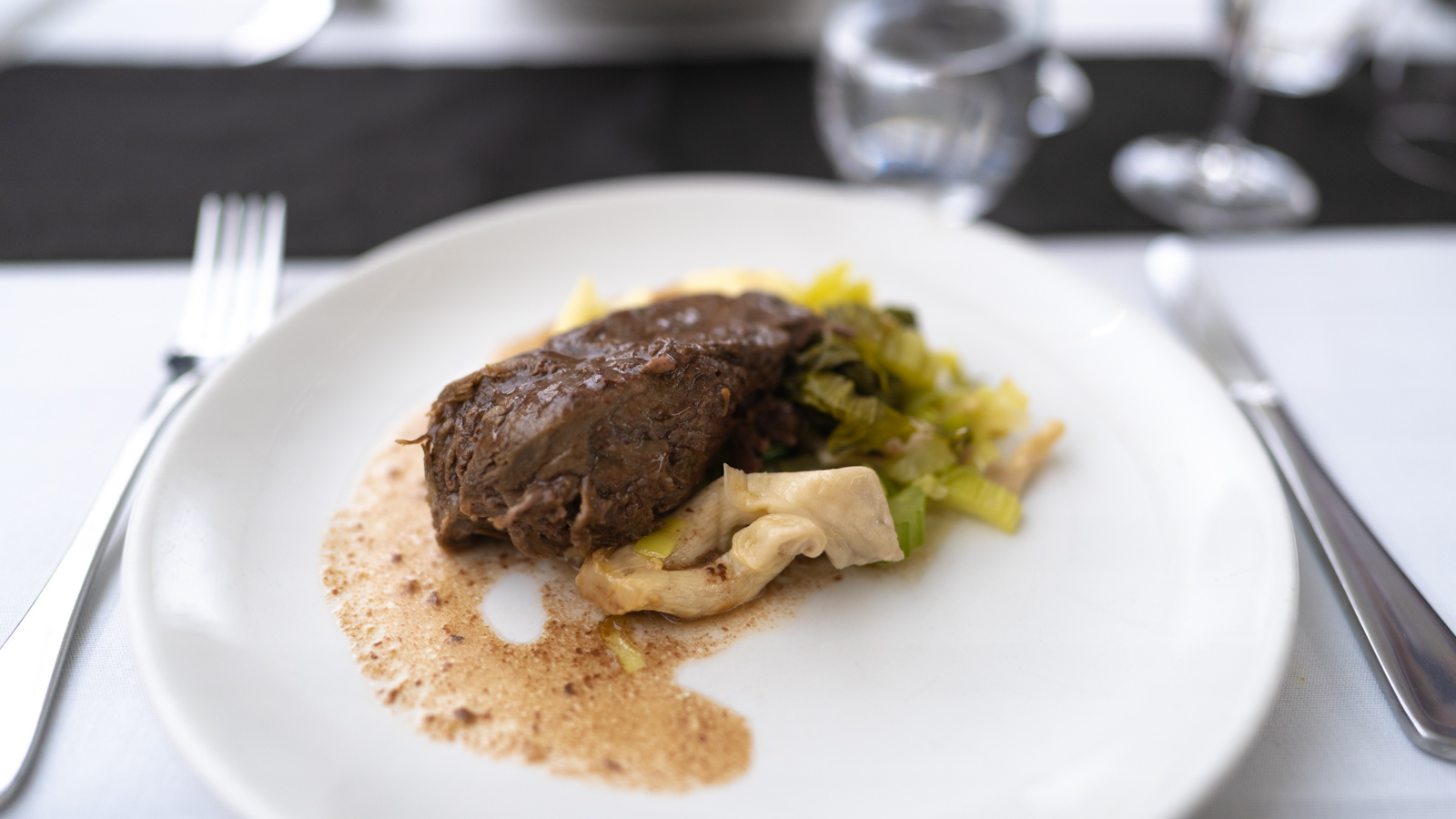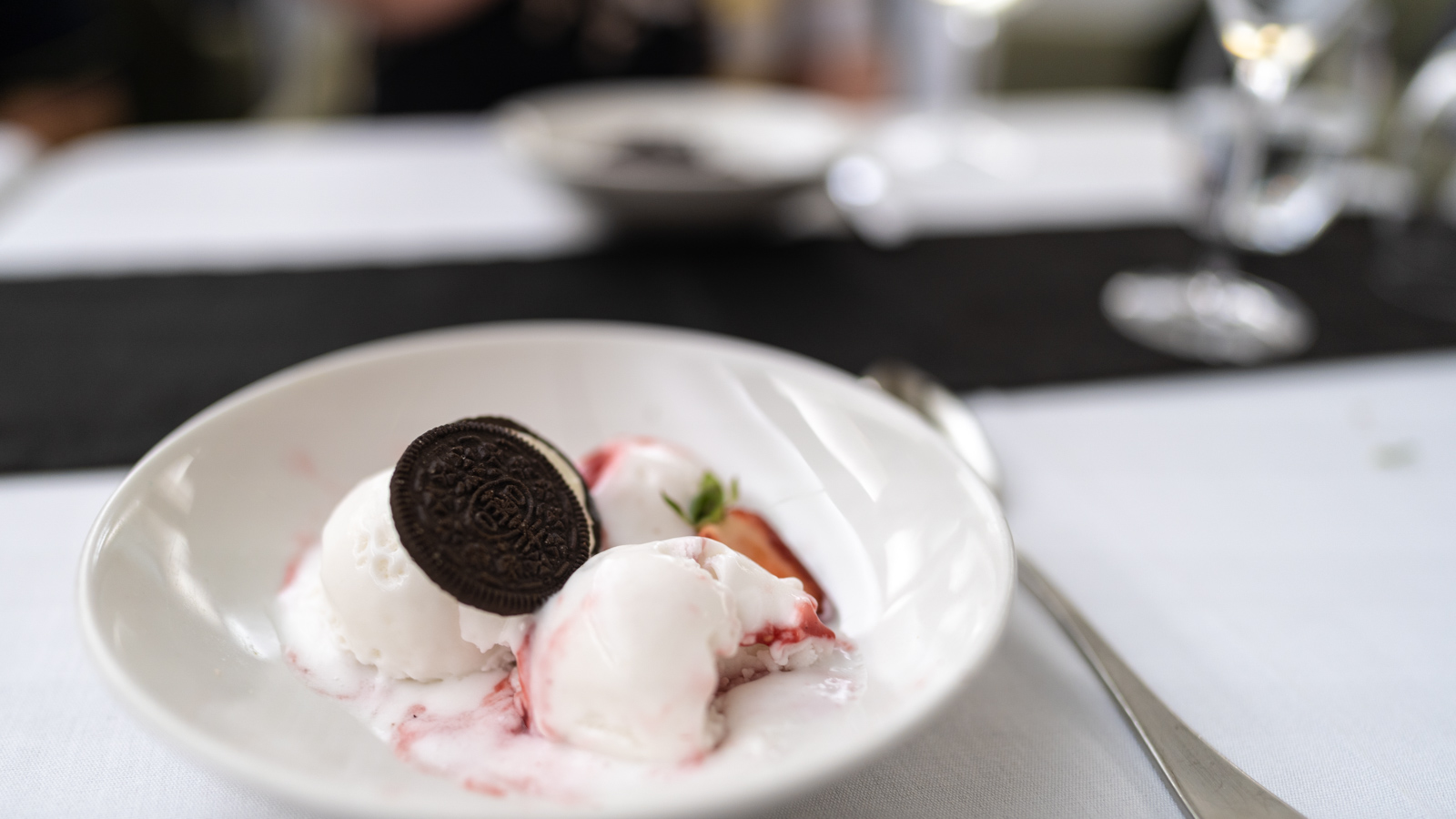 The verdict
My three days aboard The Ghan Expedition are full of highlights. But the all-inclusive fine dining perhaps outshines them all. An excellent restaurant with a view – that's how I can best describe The Ghan to you. One where the bar never runs dry, and the scenery is ever-changing.
I'll drink to that.
Itching to earn oodles of bonus points to experience this amazing redemption? Check out our credit card offers below. And of course, sign up for free to our value-packed newsletter to stay up to date with our latest offers and experiences.
---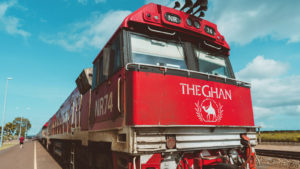 This review is Part 2 of our series which covers the amazing experience that is The Ghan Expedition.
---
Featured deals
Brandon travelled on behalf of Point Hacks, which paid for the Gold Service ticket using Qantas Points. He received access to Platinum Service courtesy of Journey Beyond Rail.
Additional reporting by Antonia Strakosch.
Why The Ghan's all-inclusive fine dining will blow you away
was last modified:
July 24th, 2023
by