With state borders still a barrier for many, travelling closer to home can help keep those stressors at bay. Fortunately for Queenslanders, QantasLink operates a wide variety of flights within the Sunshine State. Among them, Cairns to Townsville aboard the QantasLink Bombardier Q400: an all-Economy plane.
These turboprops are perfect for quick jaunts. And at just 55 minutes from gate to gate, Cairns-Townsville fits that bill nicely. Here's what to expect on the journey, based on a recent return trip.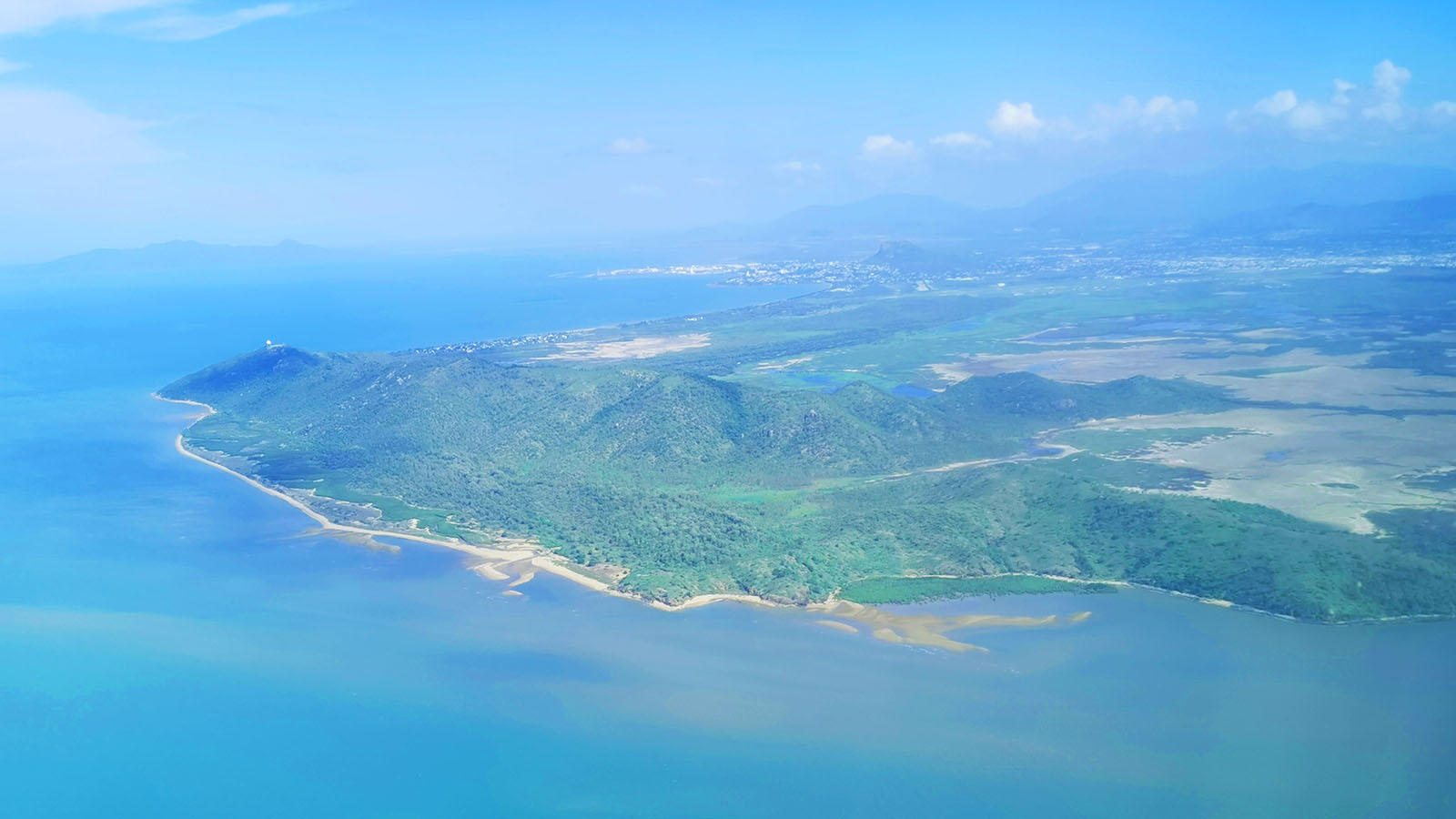 Based on fares in mid-December 2021, expect to pay $160 for a one-way flight on this route. You could also use 8,000 Qantas Points plus $37, one-way. But as that only generates savings of 1.5 cents per point spent, we'd recommend holding onto your points for a rainier day.
Check-in, lounge and boarding
At Cairns Airport, check-in is swift. Barriers are set up to manage longer queues, but with many interstate travel restrictions in place, there were none to speak of. Security lines are similarly short, making for a very fast trek from check-in to lounge.
Of course, lounge access doesn't come as standard when flying Qantas Economy. You may qualify instead via your Qantas Frequent Flyer status (Gold or above), or as a Qantas Club member.
If you make the cut, the Cairns Qantas Club is particularly roomy. High ceilings add to that pleasant sense of space – as do the sweeping mountain views from end to end.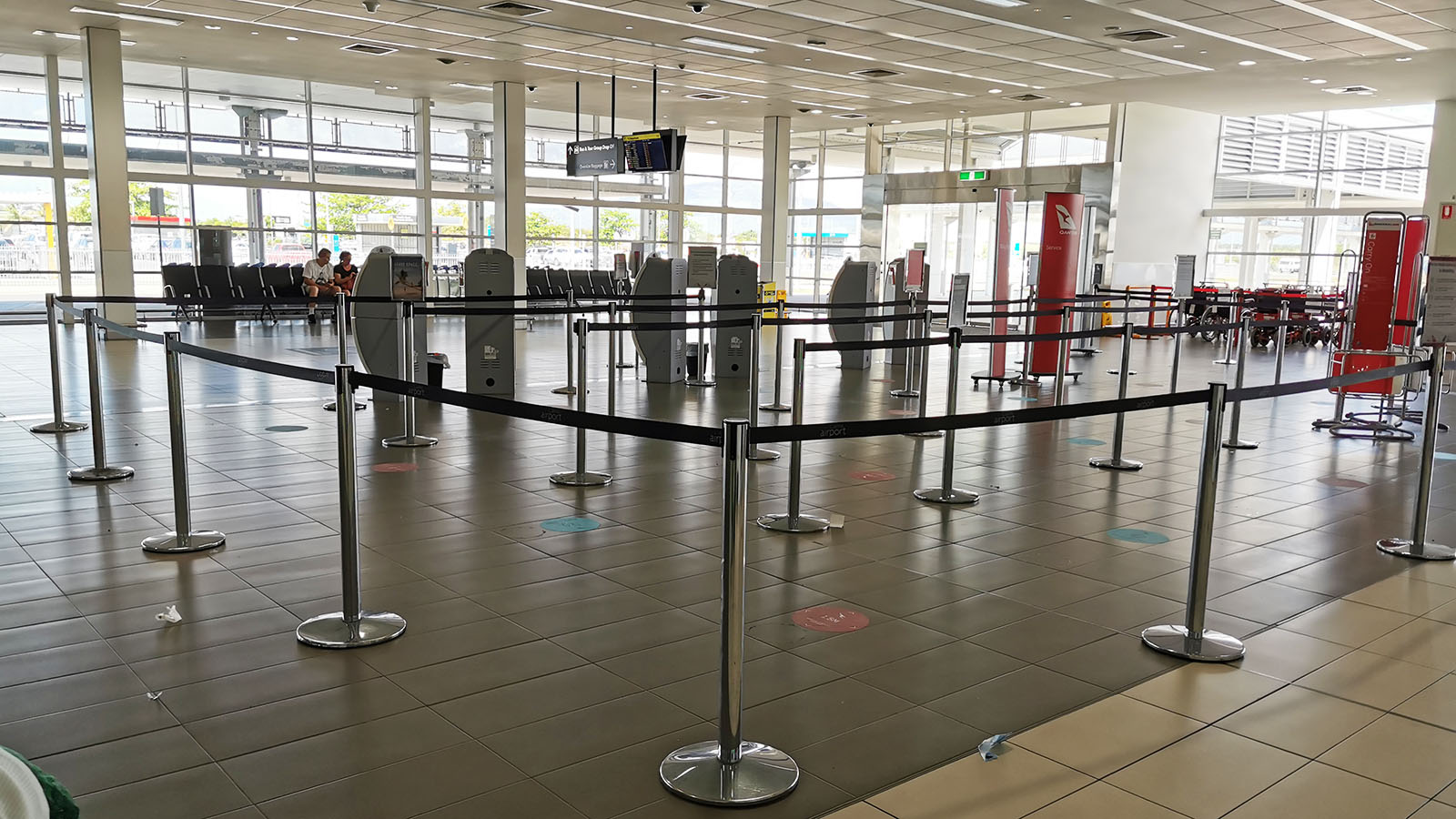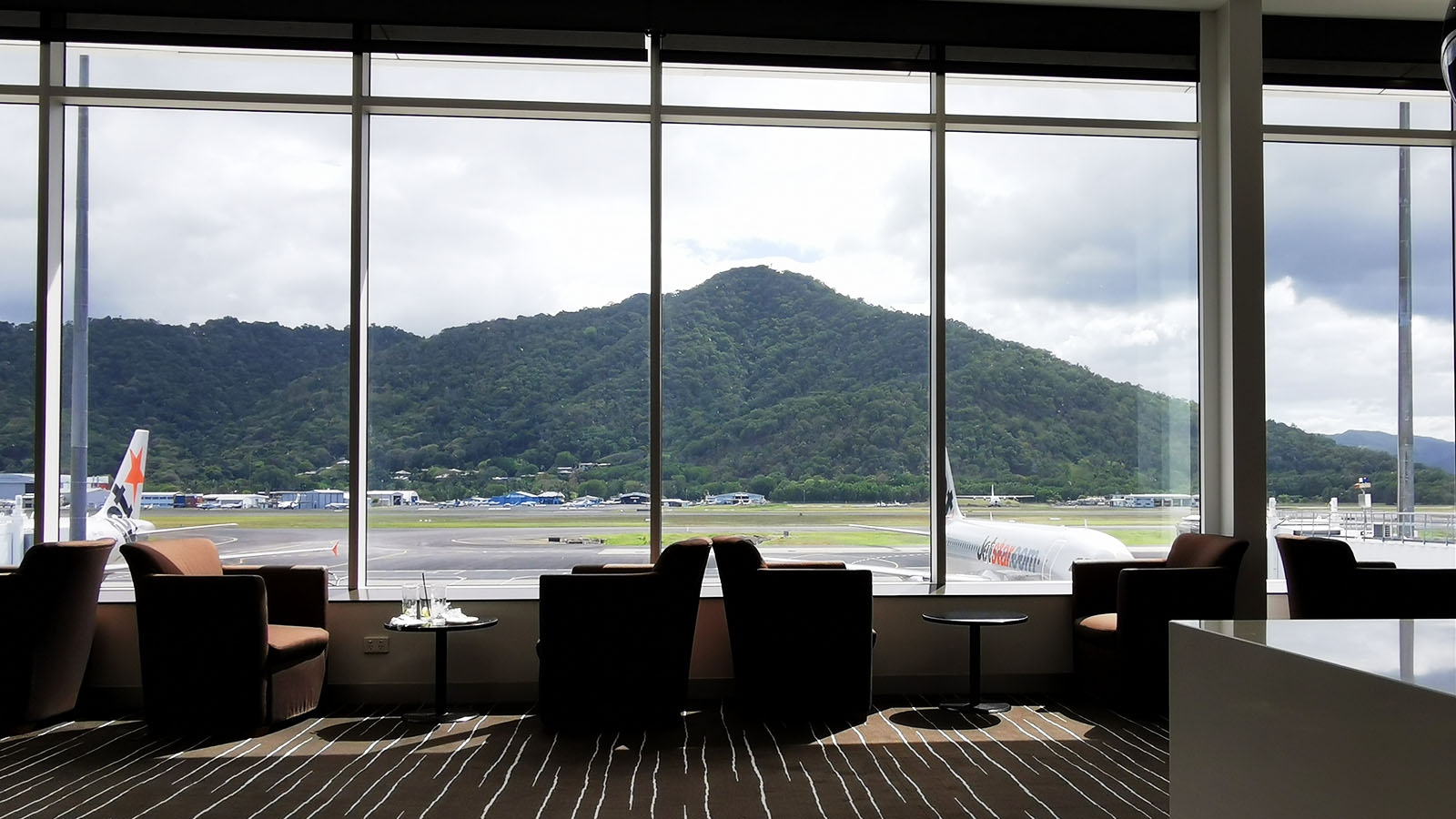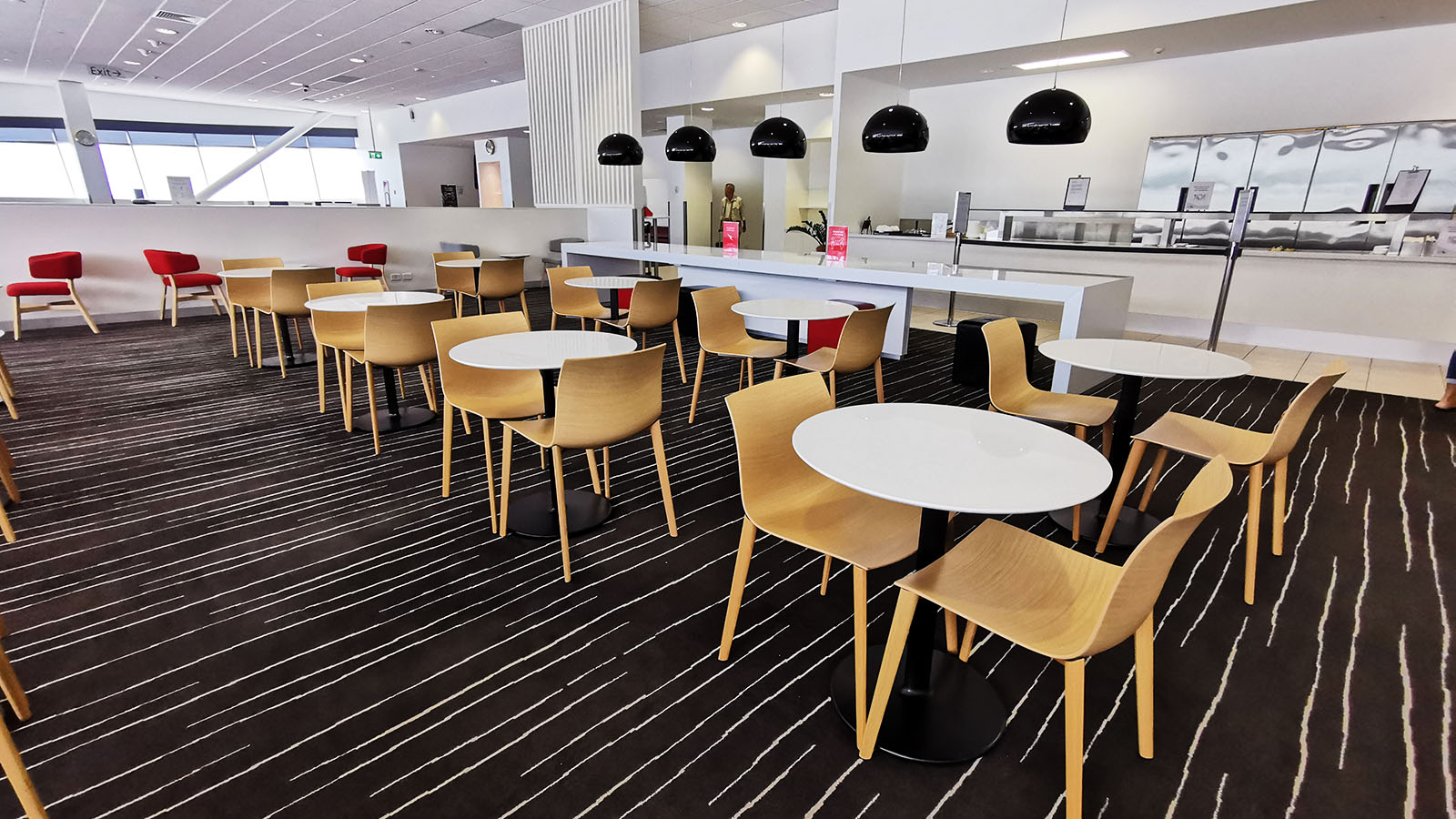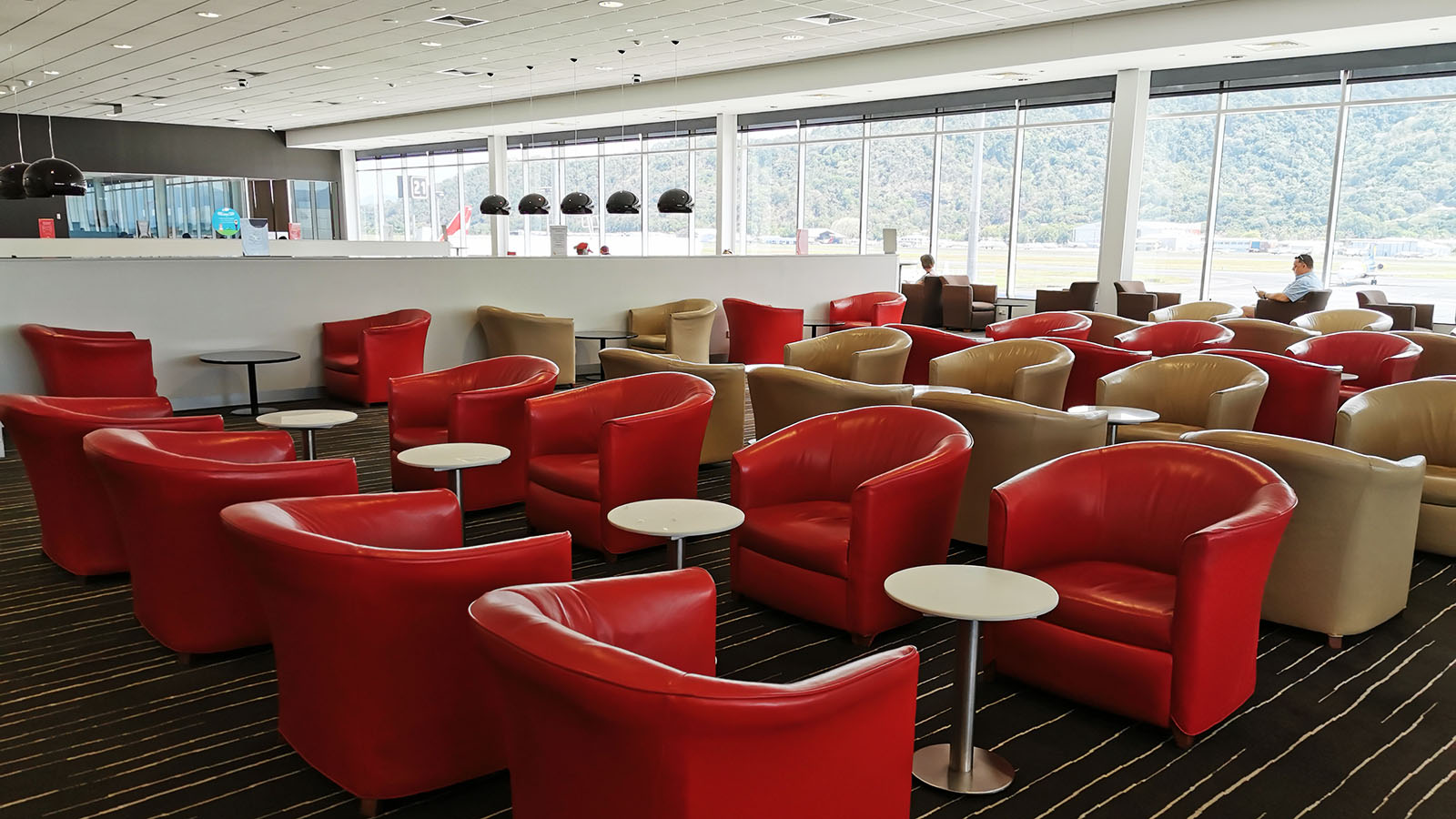 It's a similar situation at Townsville Airport, with no lines to speak of. Just don't arrive too early for your flight! As a quieter airport than Cairns, Townsville's Qantas Club only opens 60 minutes before each departure.
When those doors do unlock, graze upon a range of snacks, or enjoy a refreshment. Barista-made coffee is available all day, and the bar opens at noon. Hello, G&T!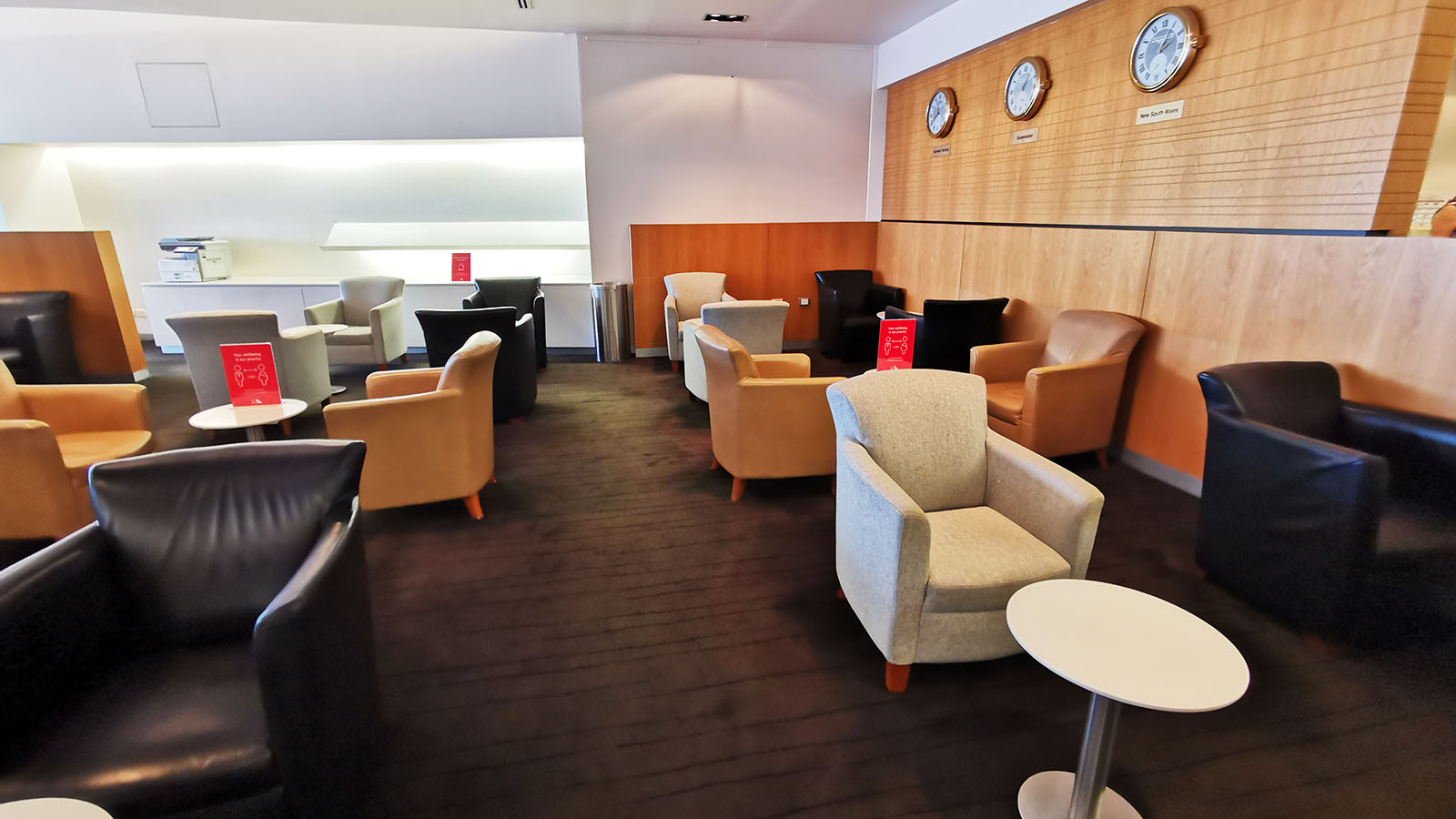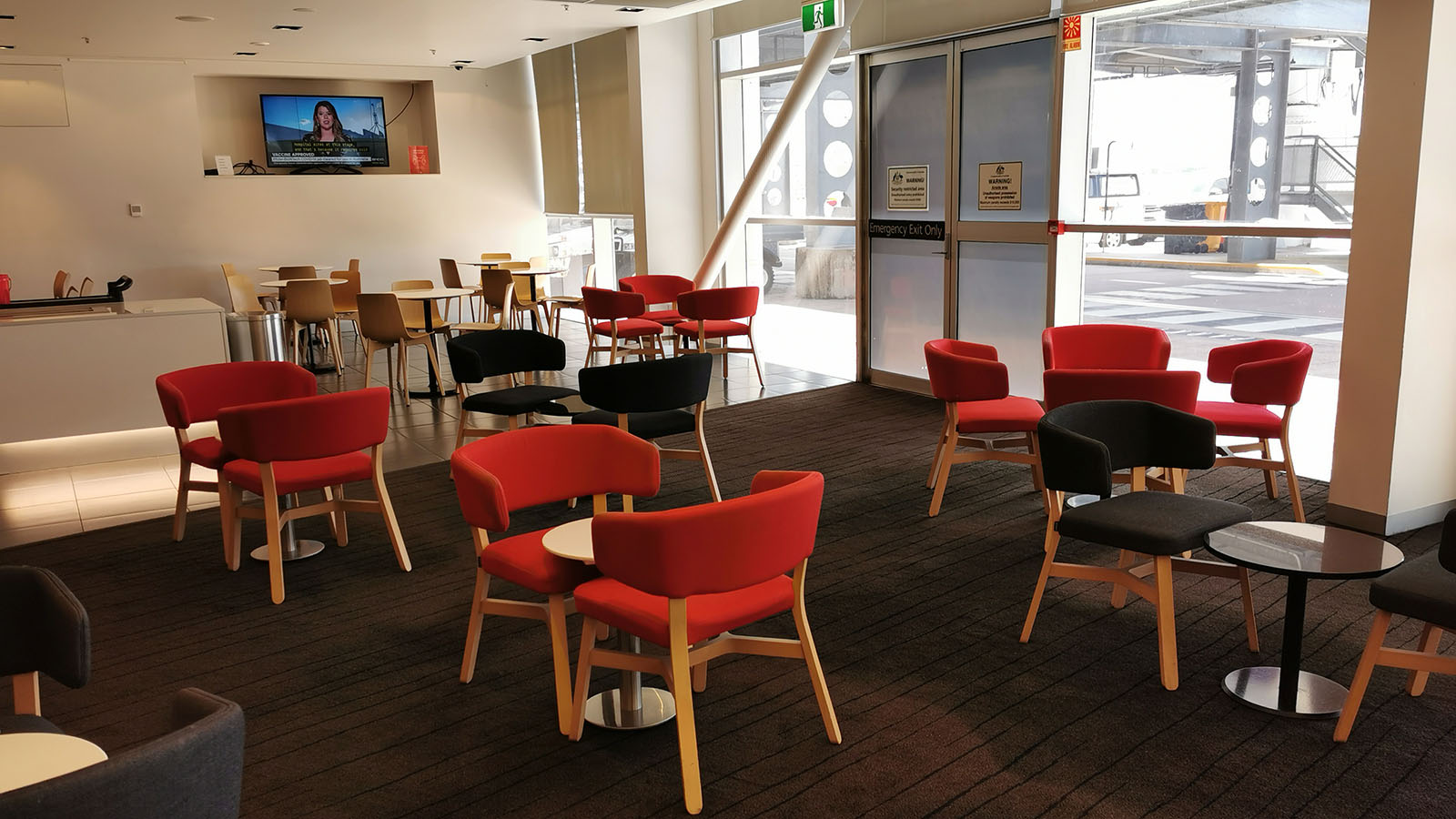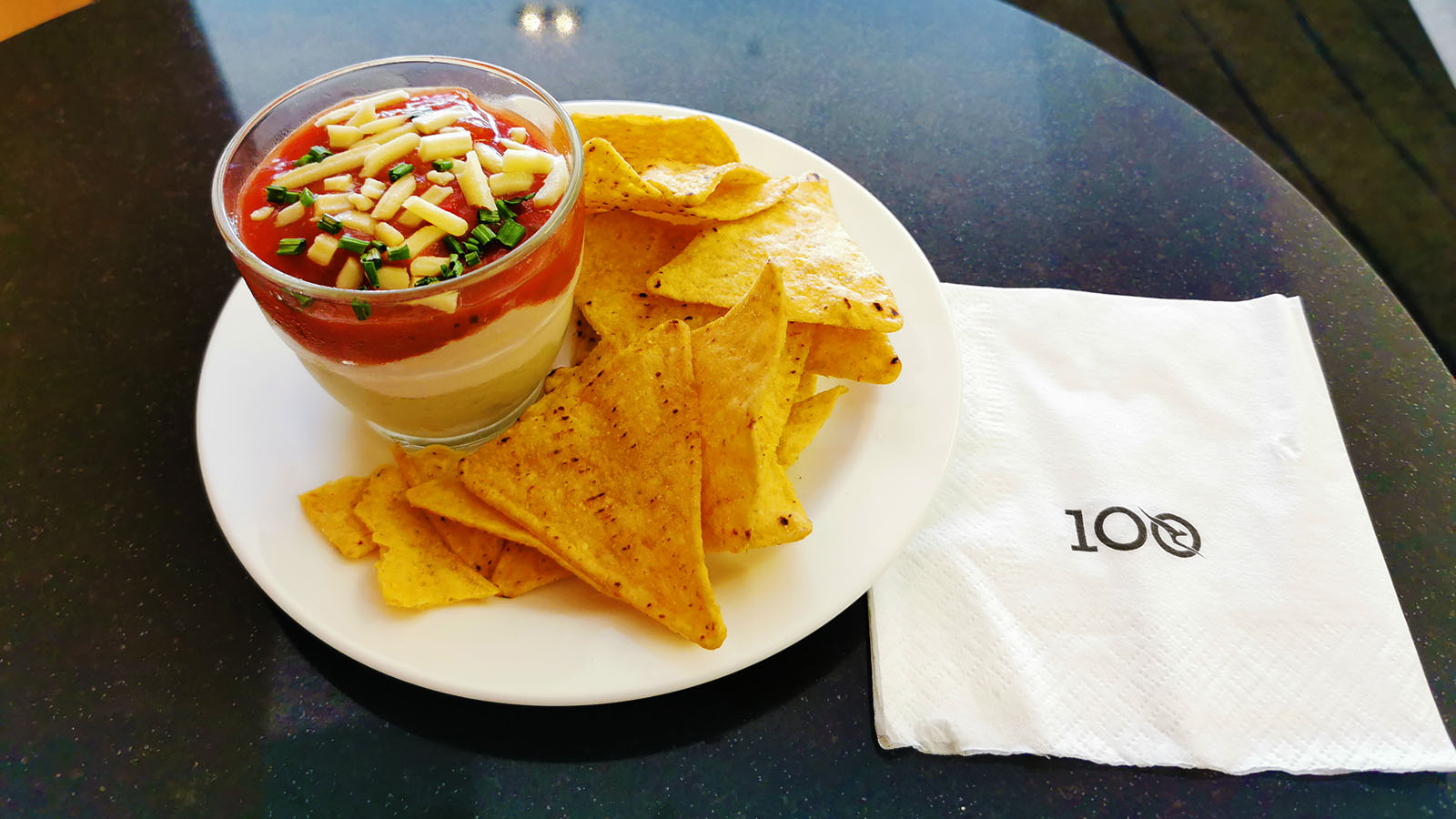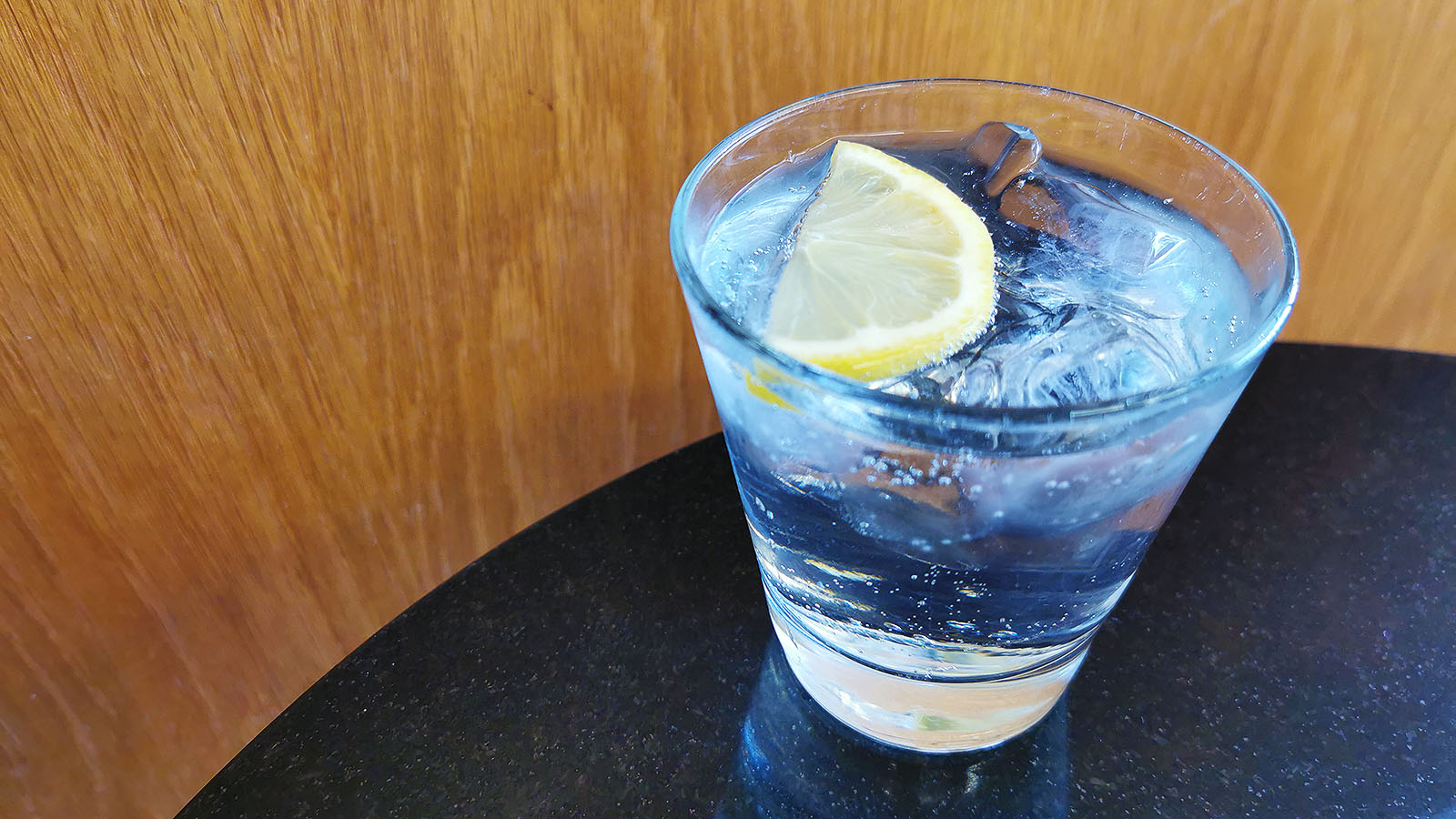 When it comes time to 'de-lounge', boarding is orderly and clearly signed. As a Qantas Gold cardholder, I'm among the first to step aboard and settle in.
QantasLink Dash 8 Q400 Economy seating
Of QantasLink's propeller-powered planes, the Bombardier Dash 8 Q400 is the largest. There's space for 74 passengers in an all-Economy cabin. Given the 2-2 seating layout, there's no such thing as a middle seat!

Everybody gets either an aisle or a window. So which should you choose?
That depends on what's most important to you. The view flying into both Cairns and Townsville is picturesque, making a window seat appealing for many. Taller travellers might instead prefer the aisle, as the window seats offer a little less space. The curvature of the cabin wall slightly impedes your legroom here. But on such a quick flight, the view could well be worth it!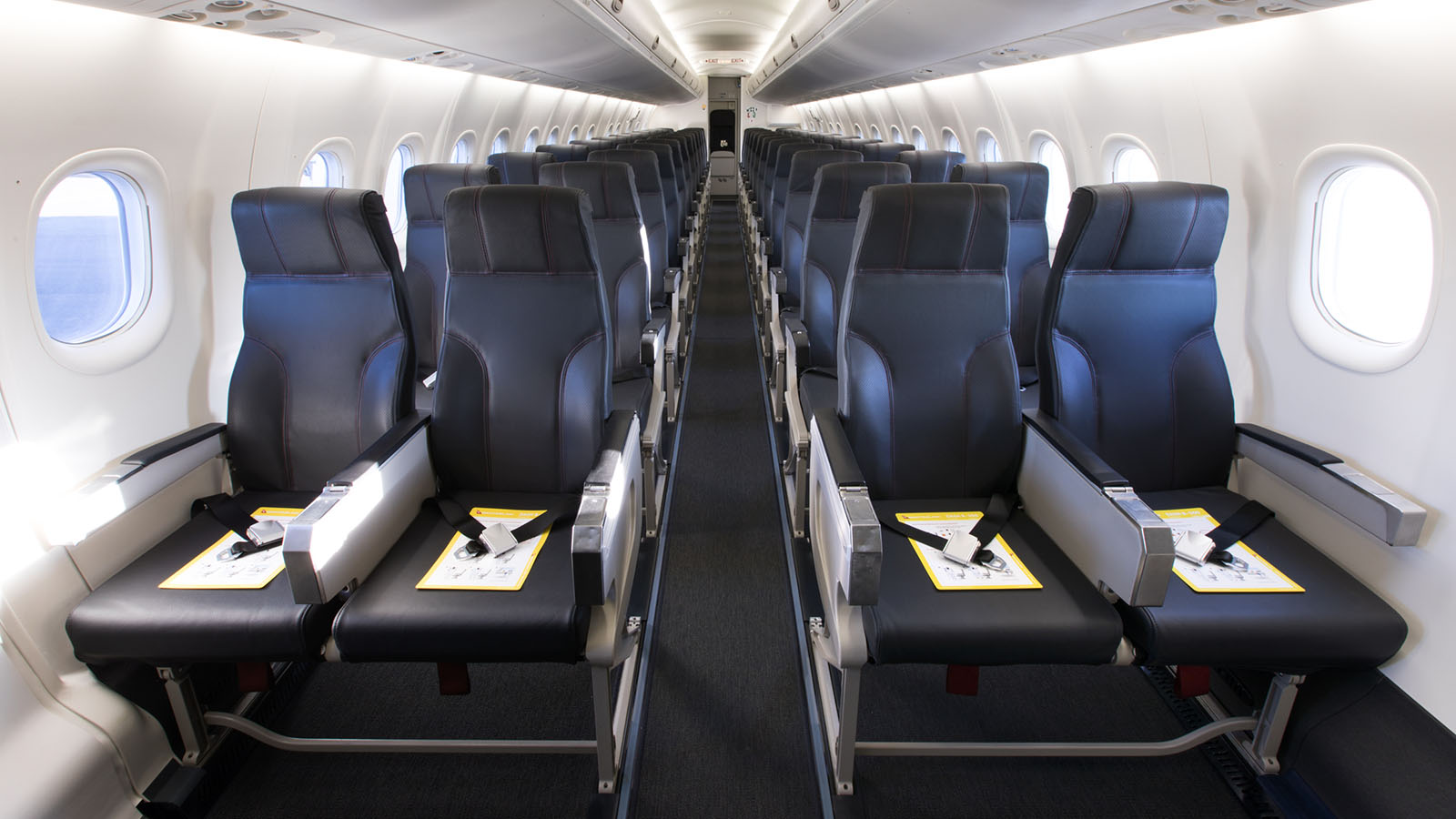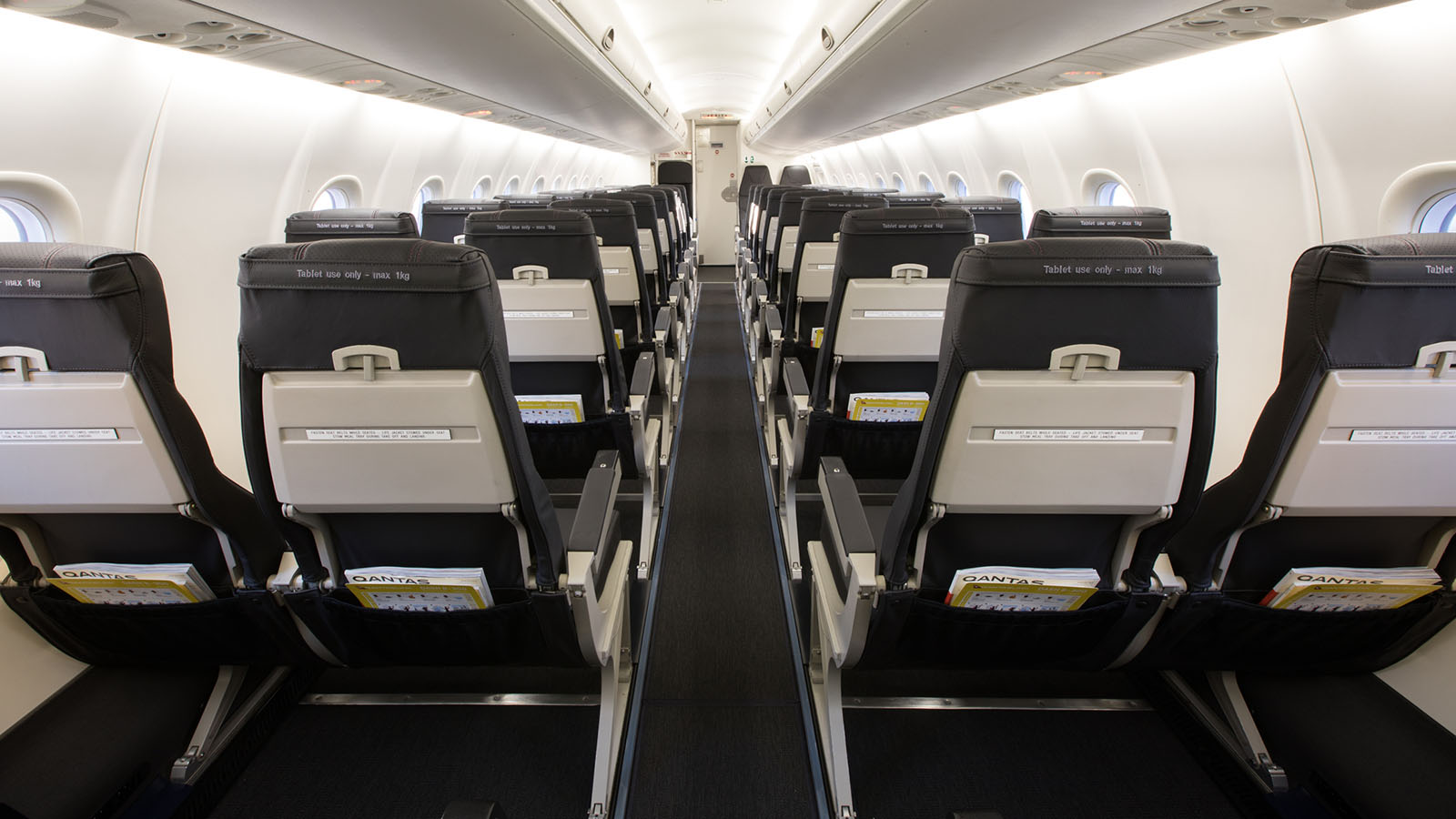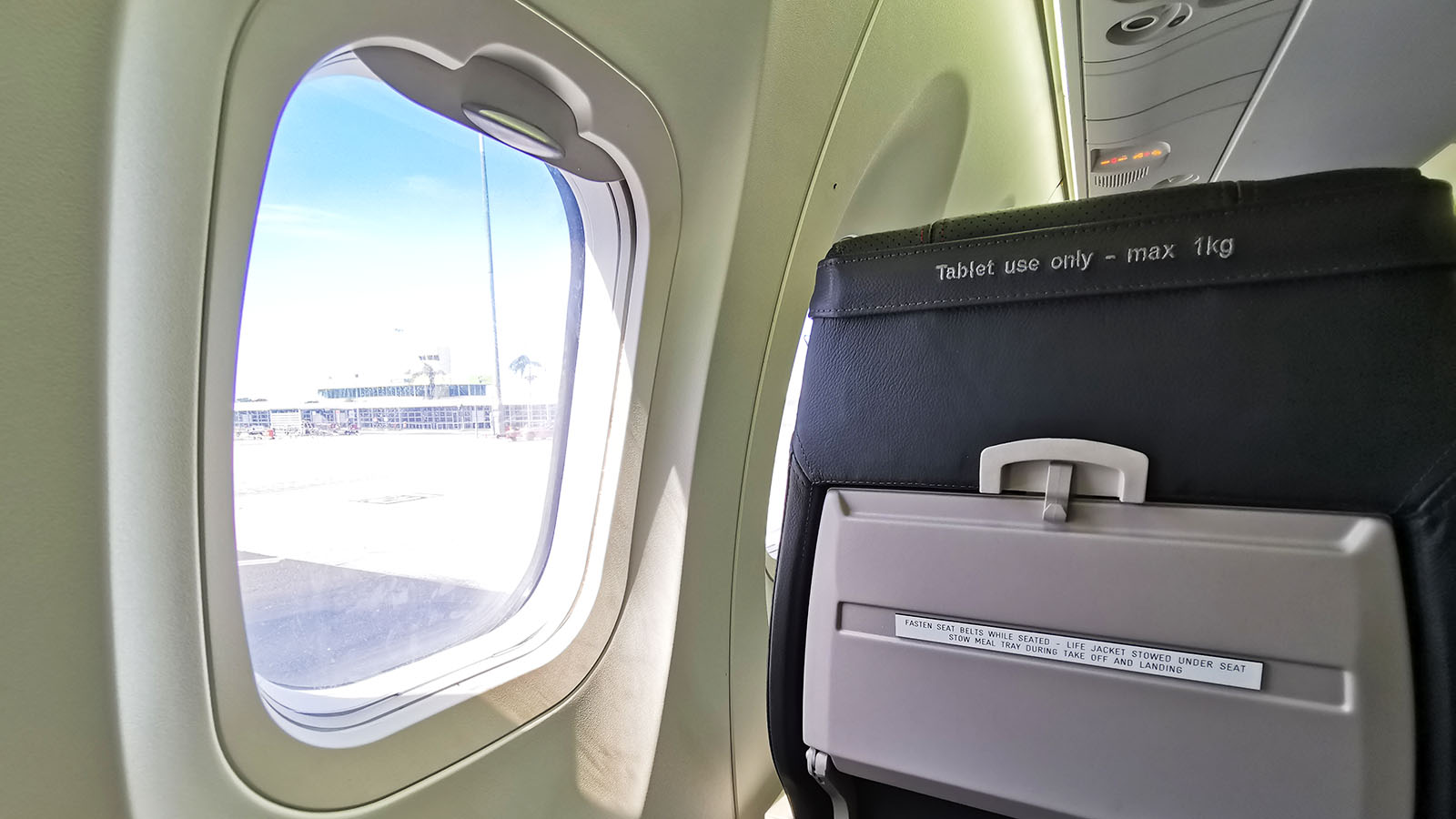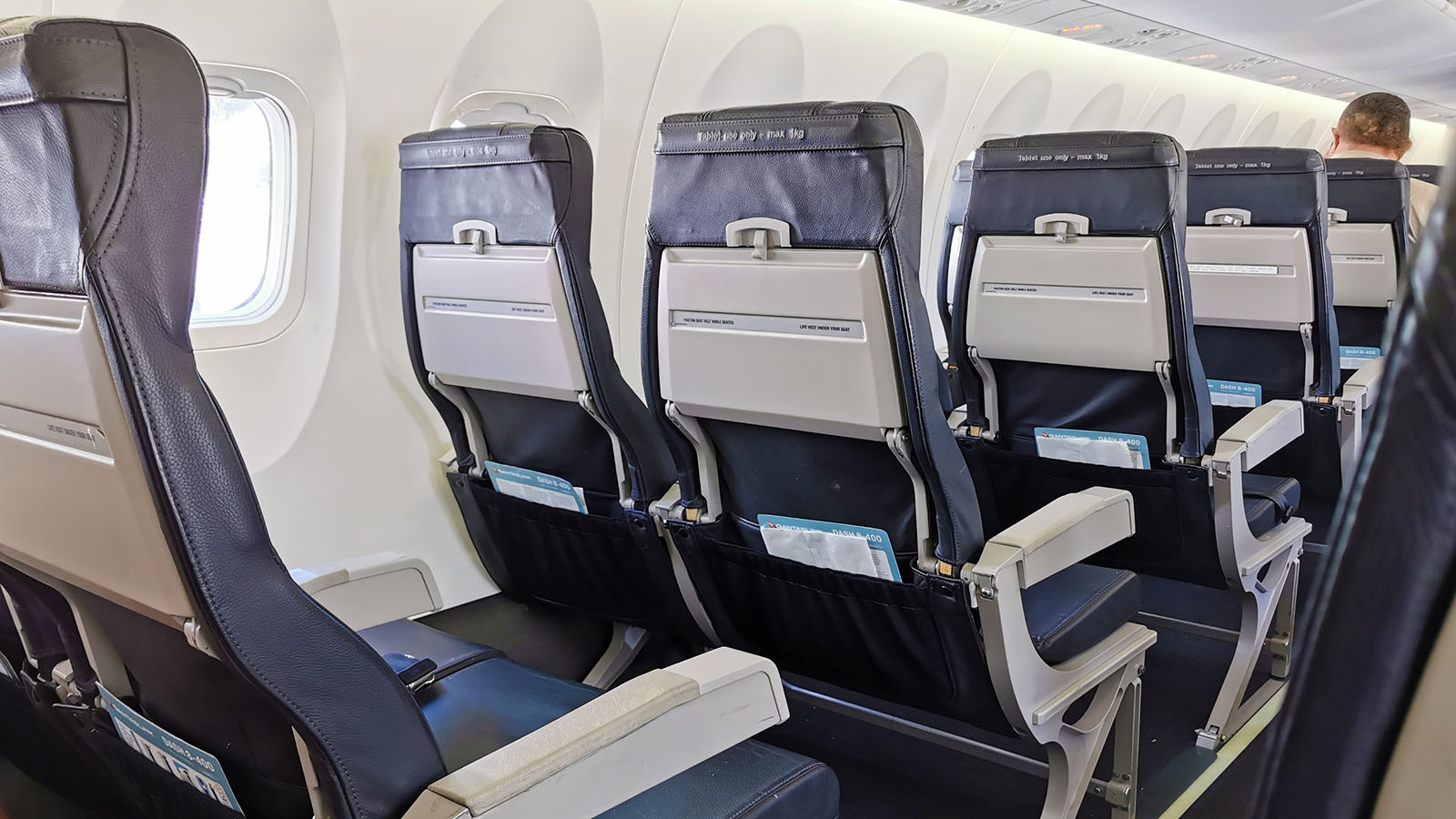 Comfort-wise, there's ample knee room. You certainly aren't wedged up against the seat in front. This remains true even when your seatback pocket is loaded up with goodies. Ahh, space, glorious space…
Tray tables are basic, but there's a very nice feature above that. Rather than plonking gadgets onto that tray, make use of the dedicated tablet holder. Slip your device's case through here, and you can watch videos with the screen at eye height. This sure beats craning your neck and staring downward. Plus, it keeps your movie running while you enjoy a snack.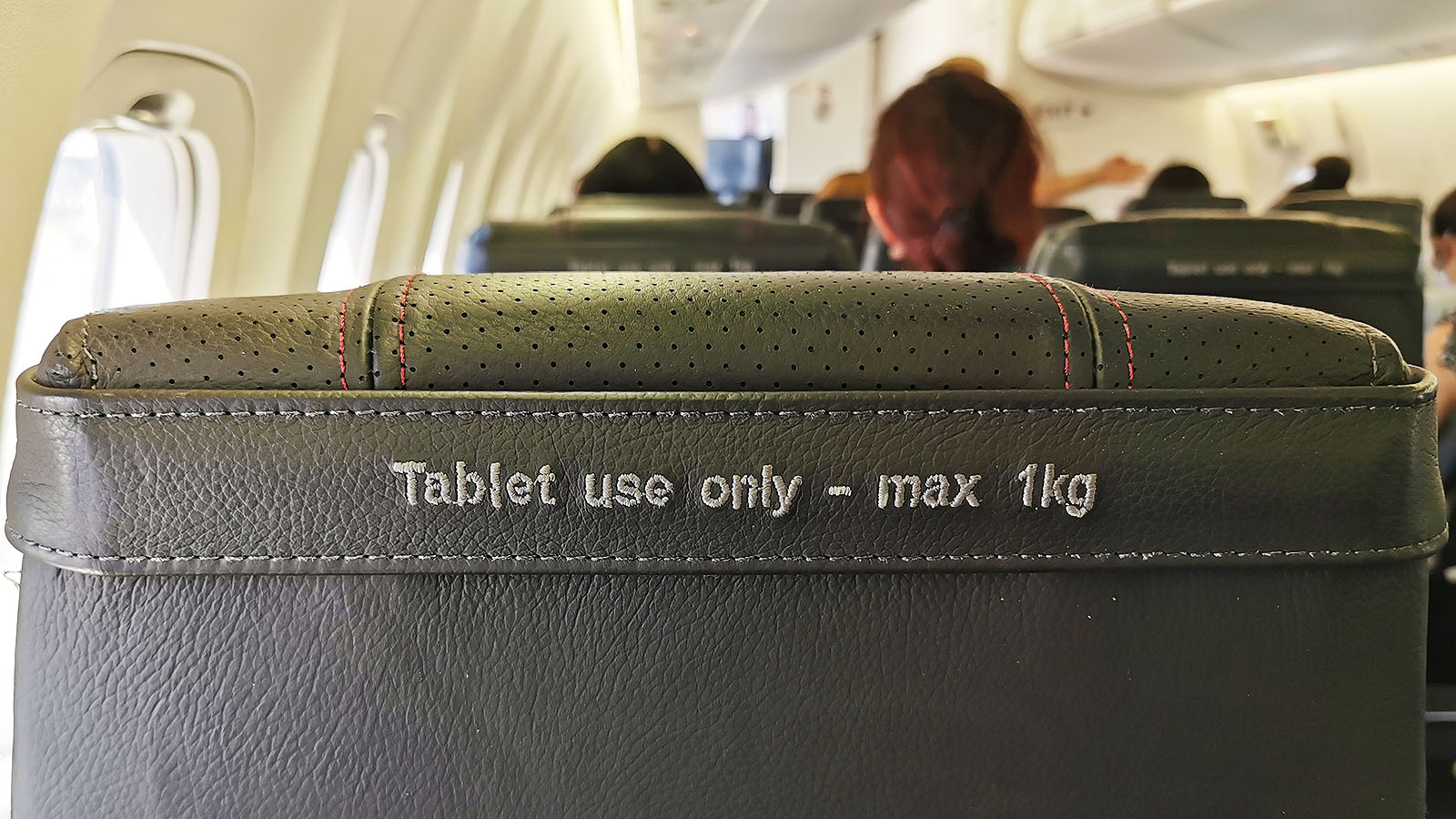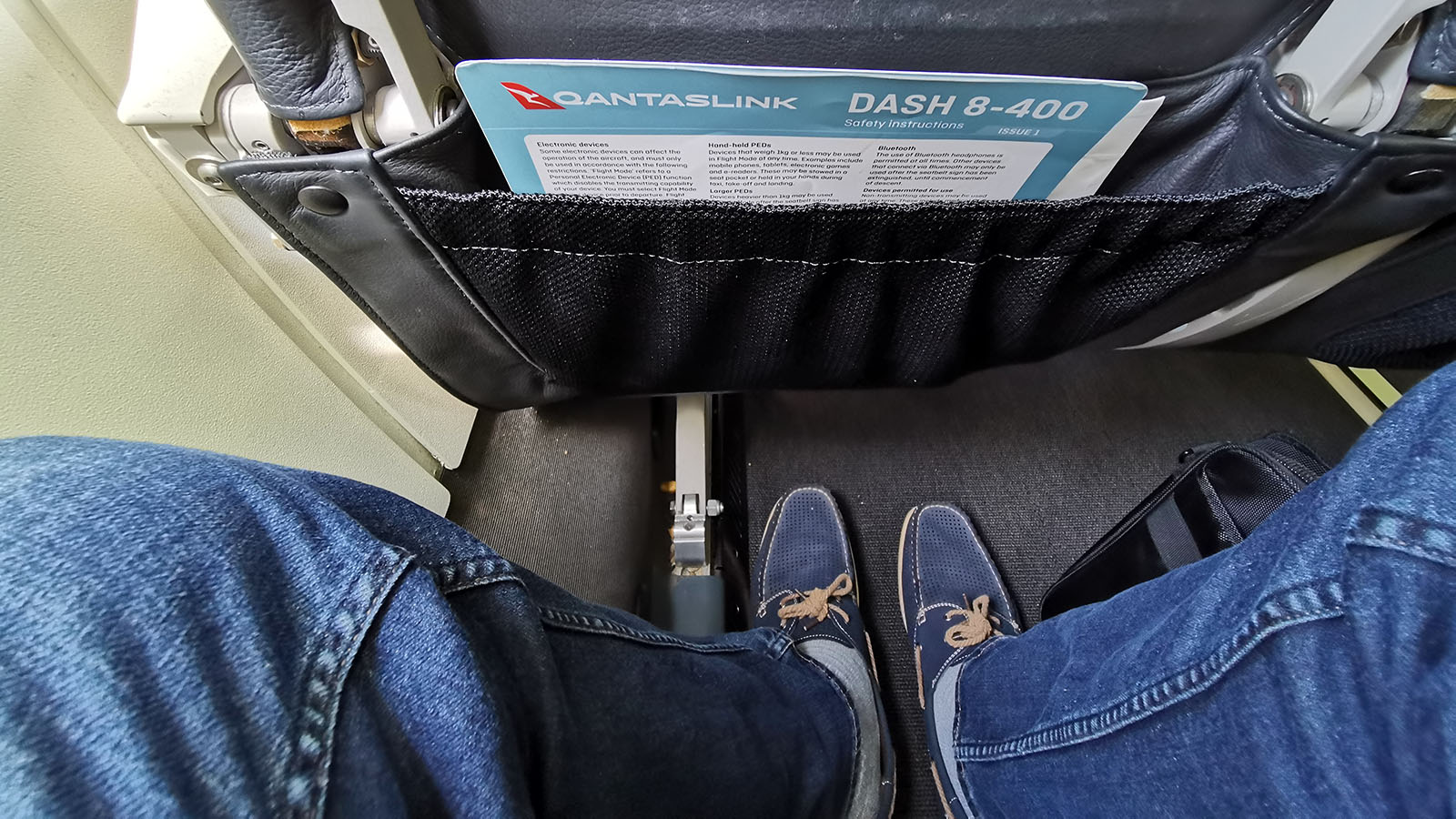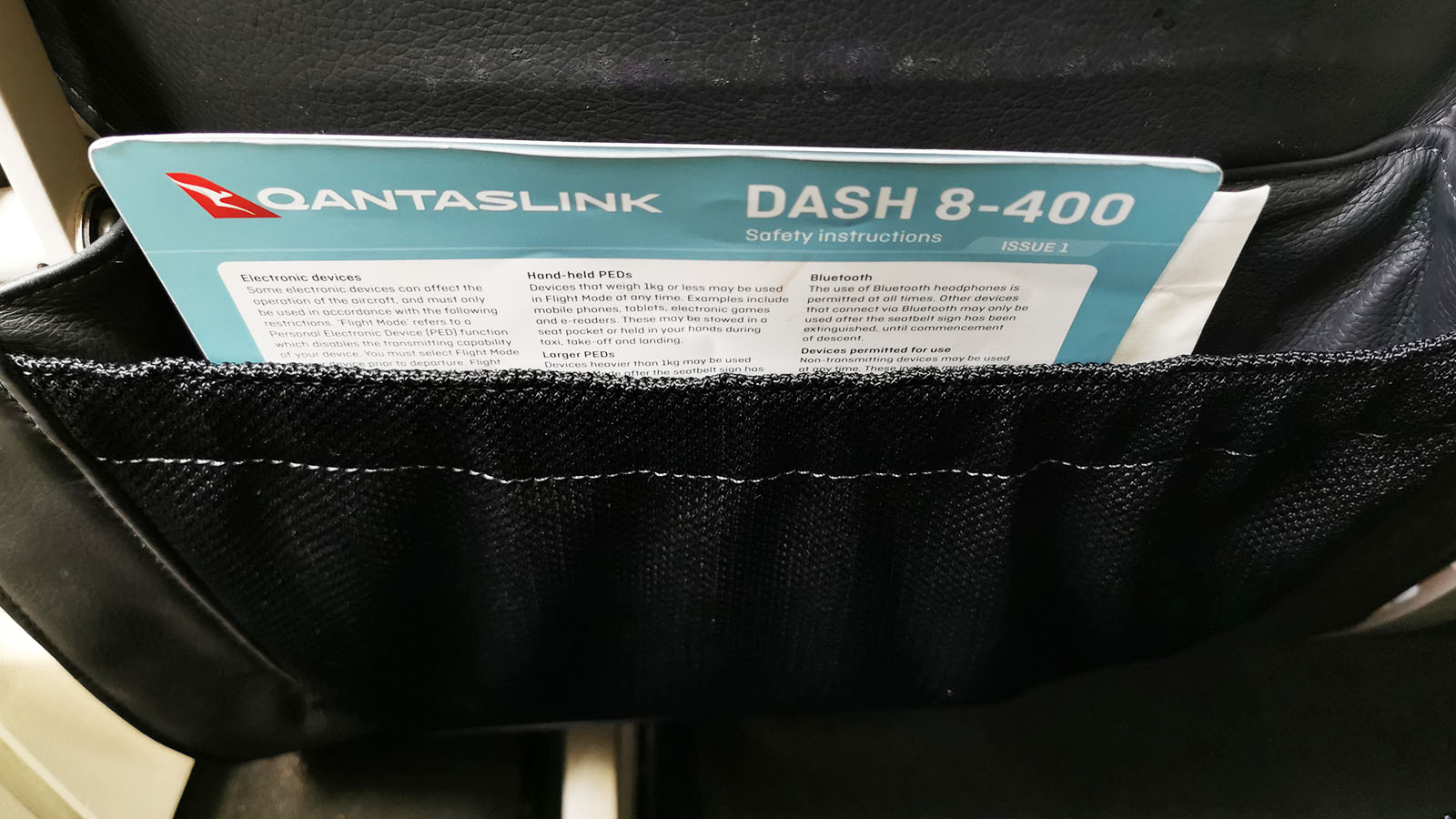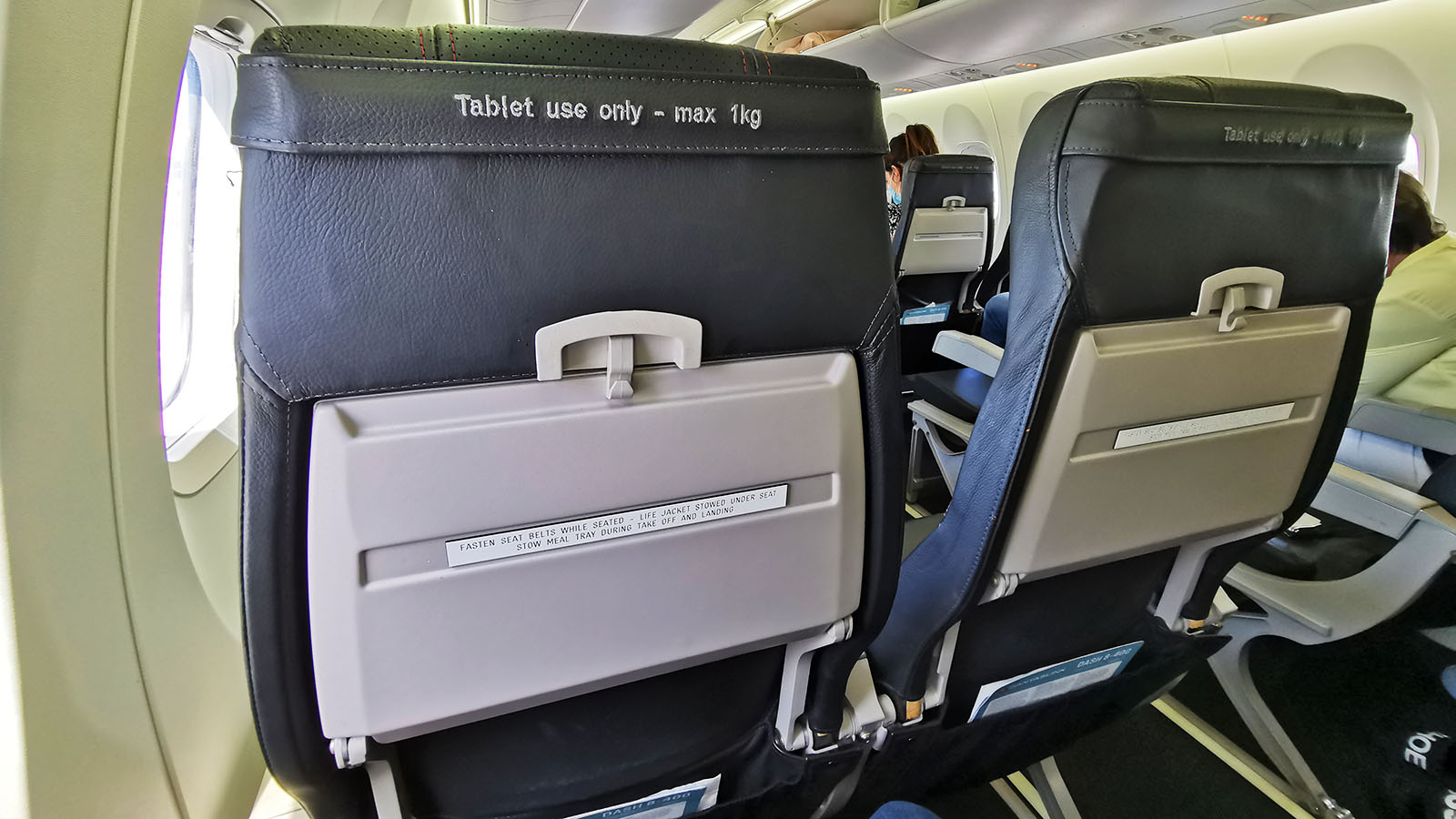 Still, these seats measure up at 17 inches (43cm) wide. That's on the narrower side of the spectrum, even for Economy. While I was fortunate to have no neighbour on either leg, it'd be less comfortable on a full flight. In fairness to QantasLink, this seat width is all that can be squeezed onto these tiny turboprops while maintaining a 2-2 layout.
QantasLink Dash 8 Q400 Economy food and beverage
Despite the short flying time, QantasLink still makes time to serve food and beverages. Just expect a snack paired with a refreshment, rather than a full meal.
On the outbound leg from Cairns, the rice crackers provided were more than enough after enjoying pre-flight bites in the Qantas Club. Returning from Townsville, a more substantial cookie was appreciated on the lunchtime departure.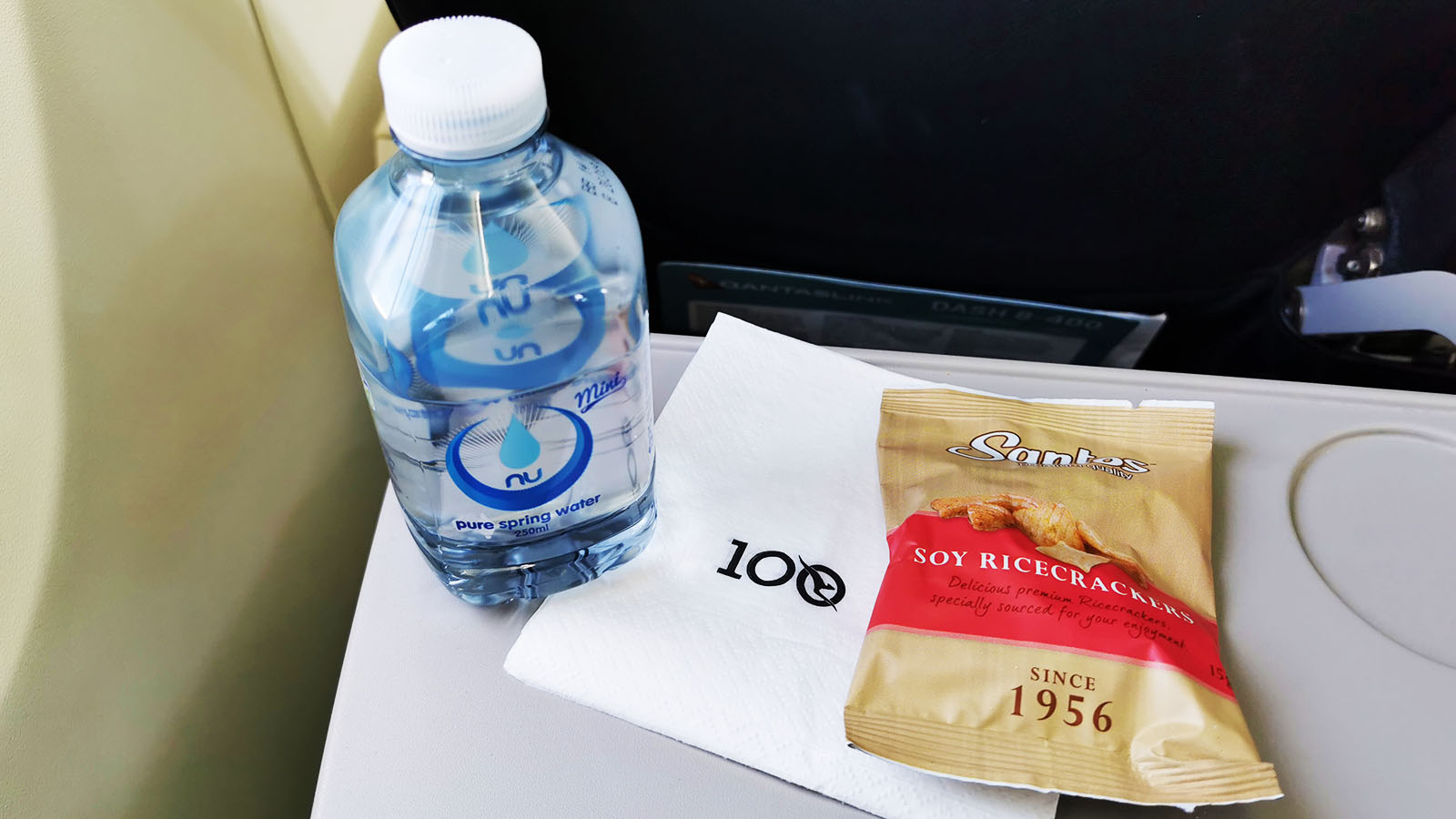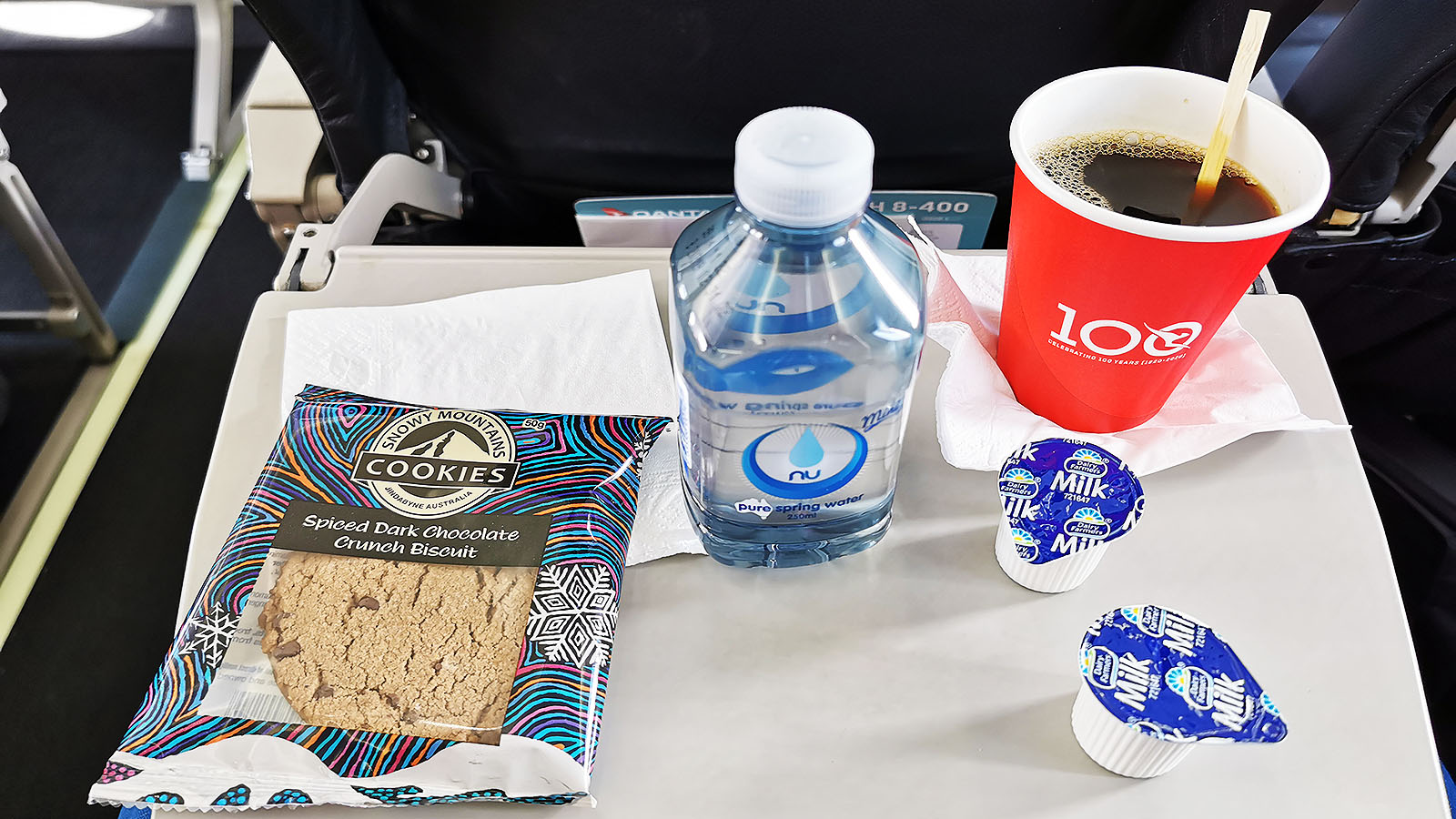 Hot and cold drinks are always complimentary. The water served was nicely chilled, and the coffee came piping hot. For a quick refreshment, it certainly ticked the boxes.
On late afternoon and evening flights, wine and beer are also served gratis.
QantasLink Dash 8 Q400 Economy service and entertainment
The QantasLink staff I encountered on this trip were all bubbly and personable. It's these little touches that often set full service airlines apart, and make routine flights more enjoyable.
To help pass the time on your journey, don't forget to bring some entertainment, too. These QantasLink Q400s don't come with seatback screens, inflight Wi-Fi, or access to streaming videos.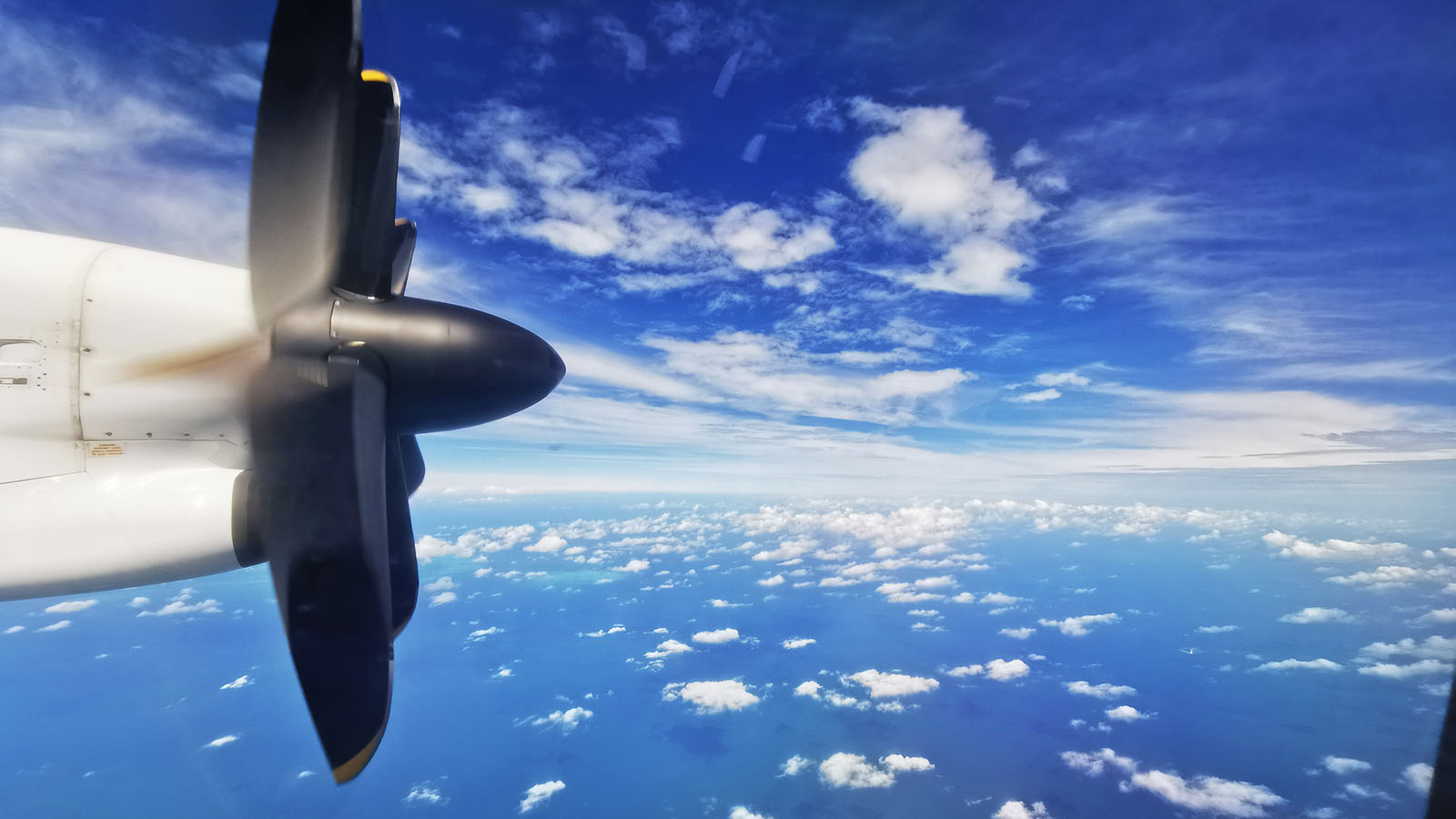 Speaking of videos, be sure to pack a pair of noise-cancelling headphones. The propellers make the cabin loud. This is amplified even more if you're sitting right next to the propeller around row seven, as I was.
Summing up
On flights less than an hour from gate to gate, travellers don't often expect much. Yet QantasLink offers amenities that make even these short hops enjoyable.
With airport lounges at each end and complimentary snacks and drinks with every fare, you'll be there before you know it. Enjoy.
Photography by Chris Chamberlin, who travelled at his own expense. Selected images courtesy of Qantas.
QantasLink Bombardier Dash 8 Q400 Economy (Cairns – Townsville)
was last modified:
January 5th, 2022
by