As I arrived at Coffs Airport, there were no Qantas staff around as the previous flight had left about 20 minutes prior, with my flight about 3 hours away. I managed to catch someone as they exited their office, who gave me the door code to the lounge (it's unstaffed and locked).
I spent nearly 3 hours in the lounge, all up – it was welcome relief after a busy morning and a long walk to the airport (don't ask), and surprising it even exists in an airport as small as Coffs. It was clean (I arrived as it was being vacuumed after the previous departure, which I had just missed), and well stocked with drinks and a few snacks. Enough to make an ad-hoc lunch of C's – coke, chips, crackers, cheese, cereal bars and chocolate – at least.
With TV, Newspapers, Magazines and my laptop (and power) I had more than enough to keep me entertained before I could check my bag in a couple of hours, which I did then walked straight back into the lounge.
The Flight
The Dash 8 boarded quickly, and on time. They are showing their age, mostly in the seats and upholstery and aren't exactly roomy on the legroom side to make up for it so I was glad when the 1 hour flight was done with.
I actually enjoy flying in Qantas' Dash aircraft for short hops – they are pleasantly different and interesting compared to the regular jet experience, and with a window seat the lower cruising height makes for some great scenery. If I was a really regular flyer, I'd probably curse them but for me they are an intriguing oddity, despite my knees being jammed into the seat in front.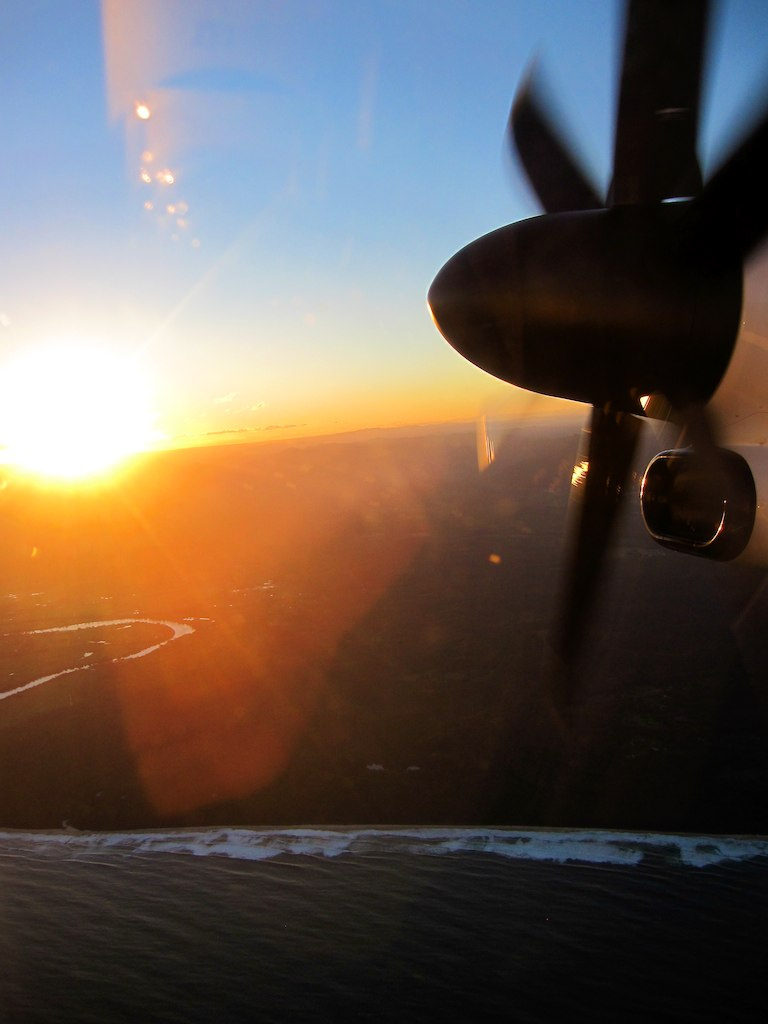 Conclusion
An interesting trip and couple of journeys. I've been to Coffs before with Qantas, so knew well what to expect with them. Flying up from Sydney on Virgin Australia made a nice change, and it was interesting to see what the fuss about 'The Lounge' is – finally a good competitor to QF.
The Embraer mini-jet was comfortable, with good, professional service from the crew – VA Premium Economy helped make it a cut above a regular flight, but I wouldn't pay hard cash for the short duration and meal on offer above economy.
Qantas Dash 8 Q400 Review- QF2117 Coffs Harbour to Sydney
was last modified:
March 21st, 2022
by