'Fiji Time' doesn't just end at the resort – you can enjoy it at the airport too. For a small carrier based on a small island, the Fiji Airways Premier Lounge at Nadi International Airport is quite impressive.
It's open to Business Class passengers on both Qantas and Fiji Airways, as well as elite guests of many other partner airlines (but not Virgin Australia, at this stage). The lounge is also part of Priority Pass and offers paid entry at the door, so anyone can enjoy it.
Though my early morning visit is brief, I enjoy a light breakfast and a freshly-brewed coffee from the barista, in a quiet space away from the buzz of the terminal.
Here's my take on the lounge.
Lounge location & details
The Fiji Airways Premier Lounge is after immigration and security at Nadi International Airport. Just keep heading down the duty-free corridor and then look right. You'll see signs for the lounge, which is one level below the main concourse. If you see a Centurion Lounge-style green wall, then you've found the right place.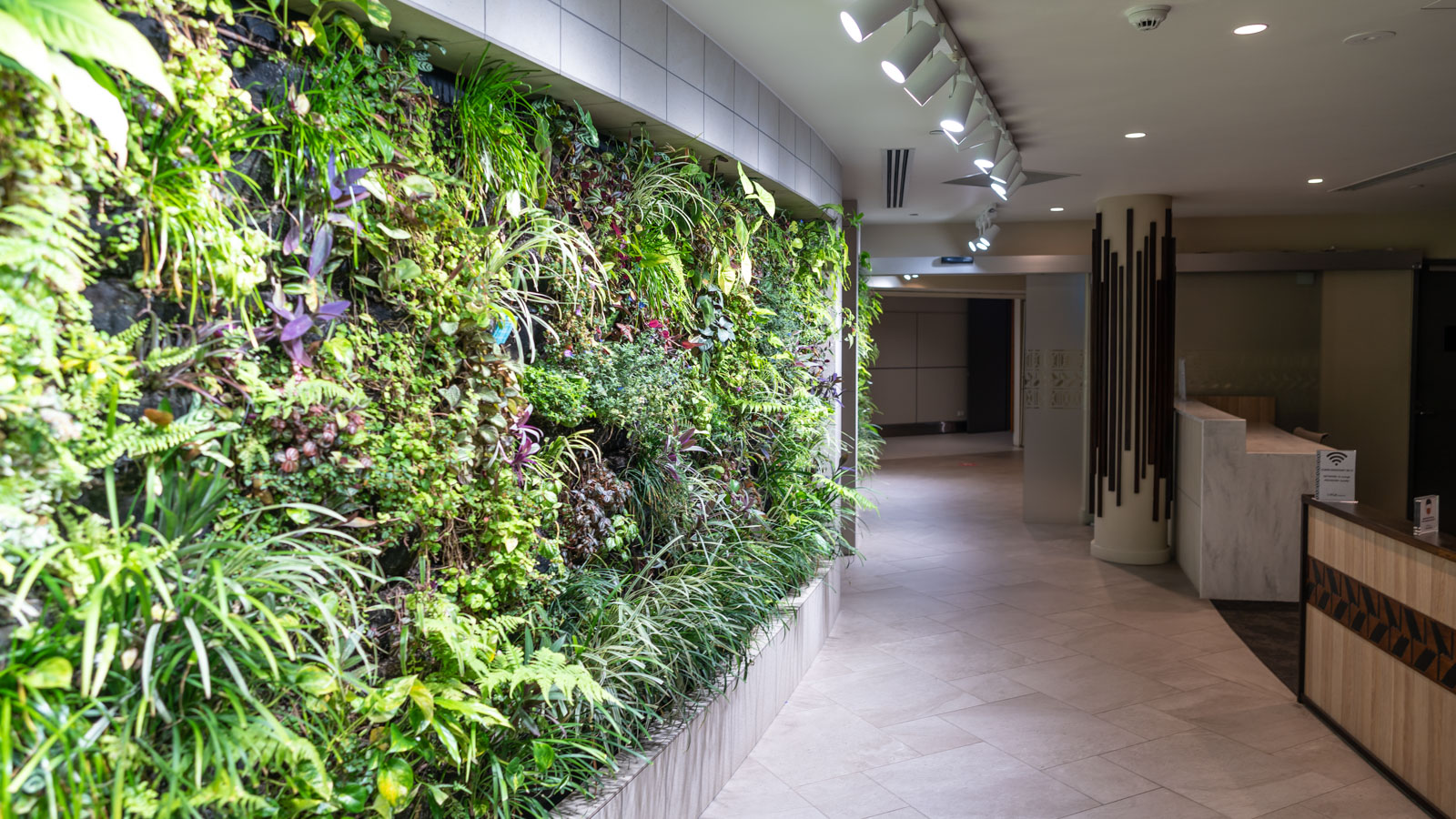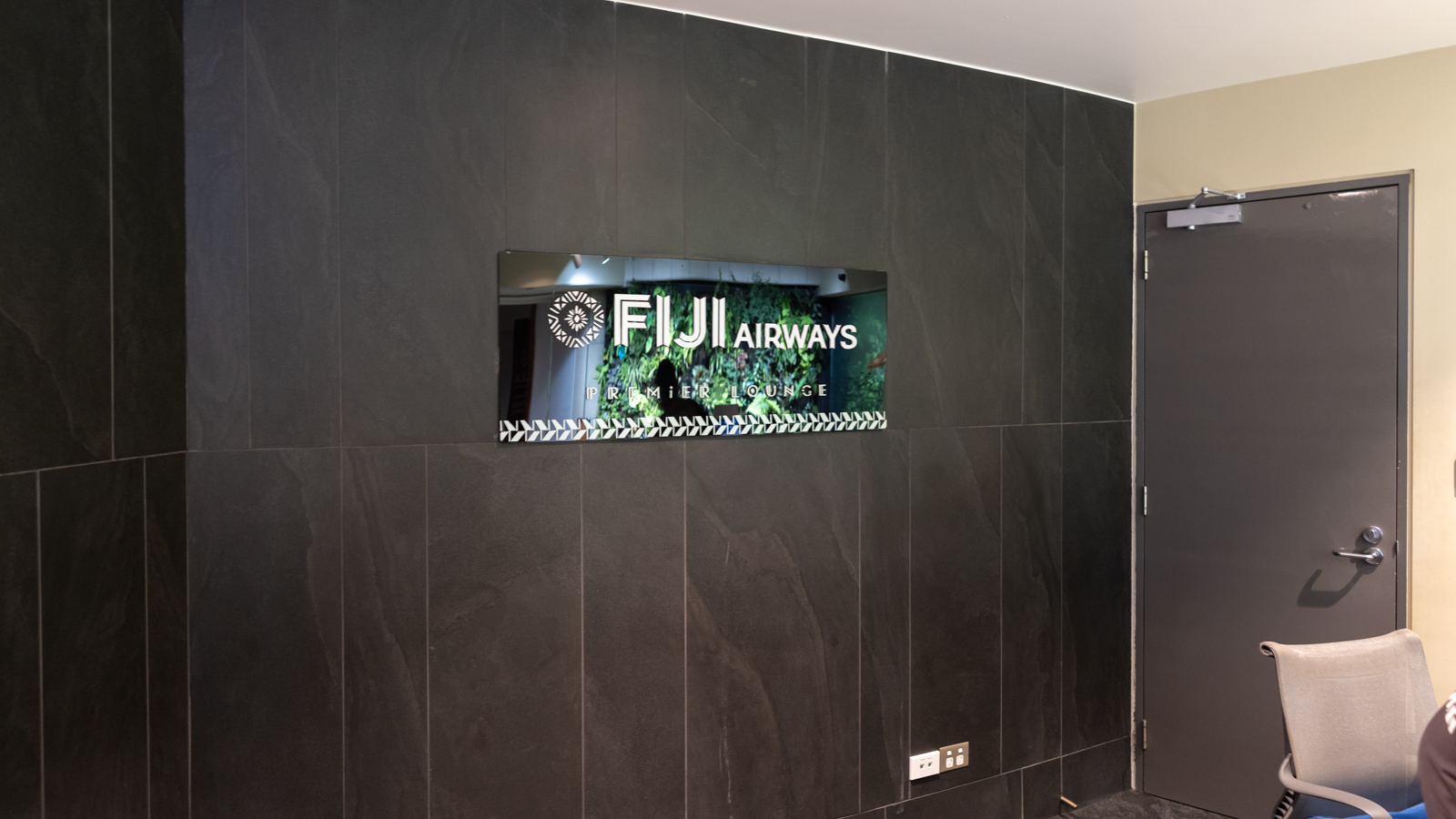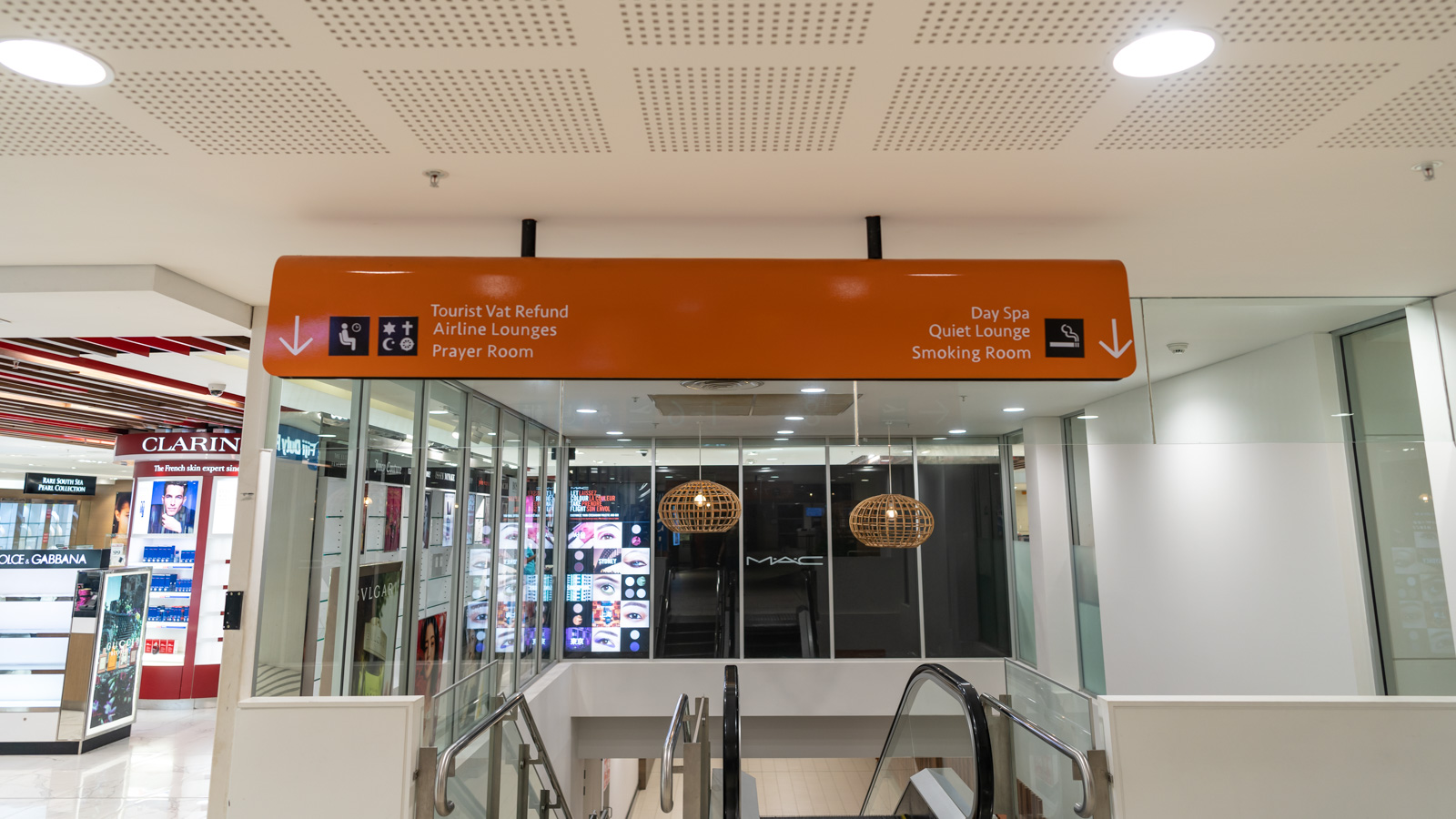 With opening hours from 5 am to 11 pm every day, the lounge welcomes passengers across all Fiji Airways flights, as well as those of all partner airlines.
Lounge layout & seating
The Fiji Airways Premier Lounge is split into distinct seating zones, including separate areas for lounging, working and dining. My favourite part is towards the rear of the lounge, which is one of the last areas to fill up during the morning peak period. The cosy single-seater 'cabins' are a great place for solo travellers to unwind.
The overall lounge ambience is quite dark as the space has no windows, but the lighting strikes the right balance – not too dim, not too harsh.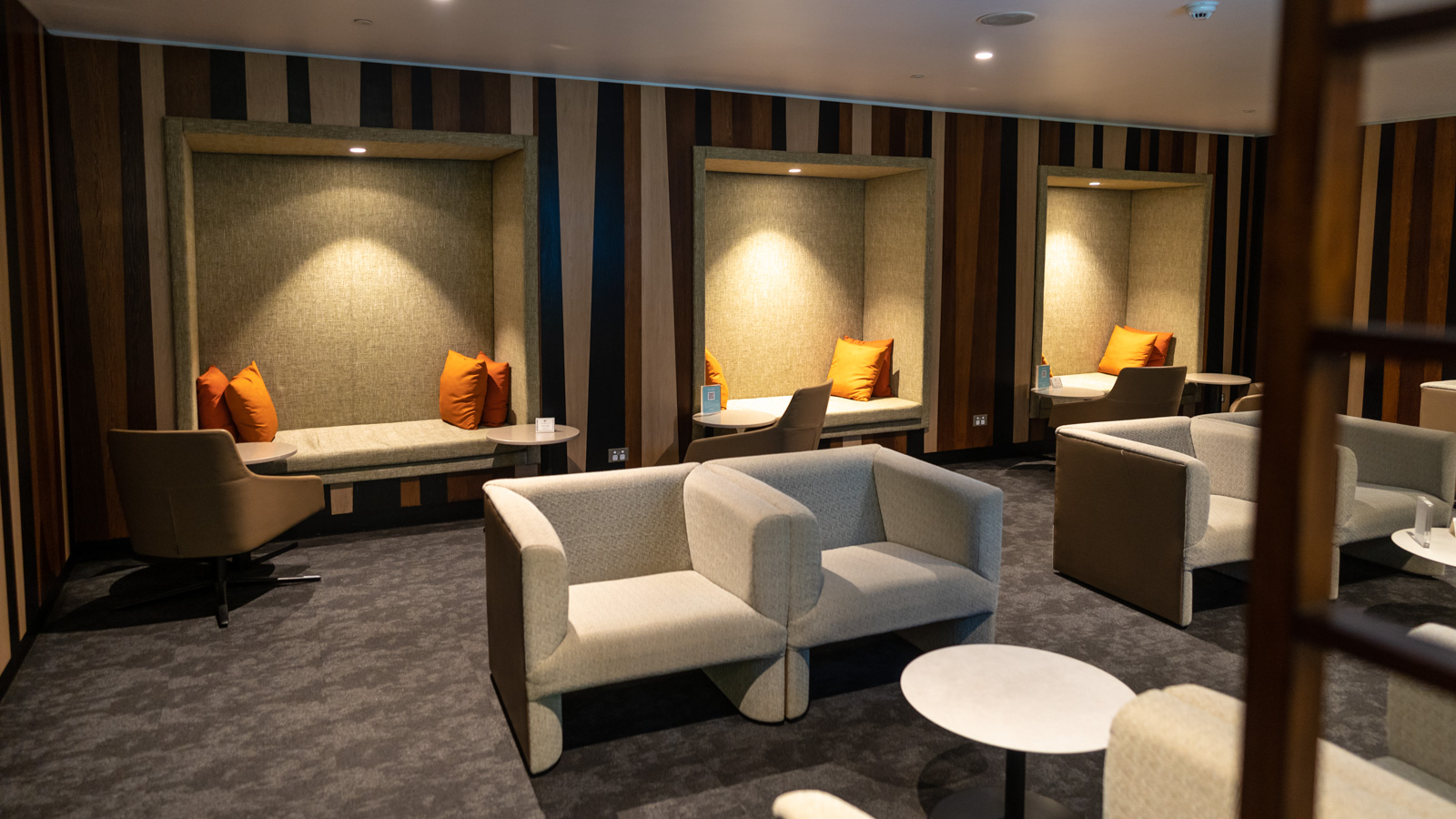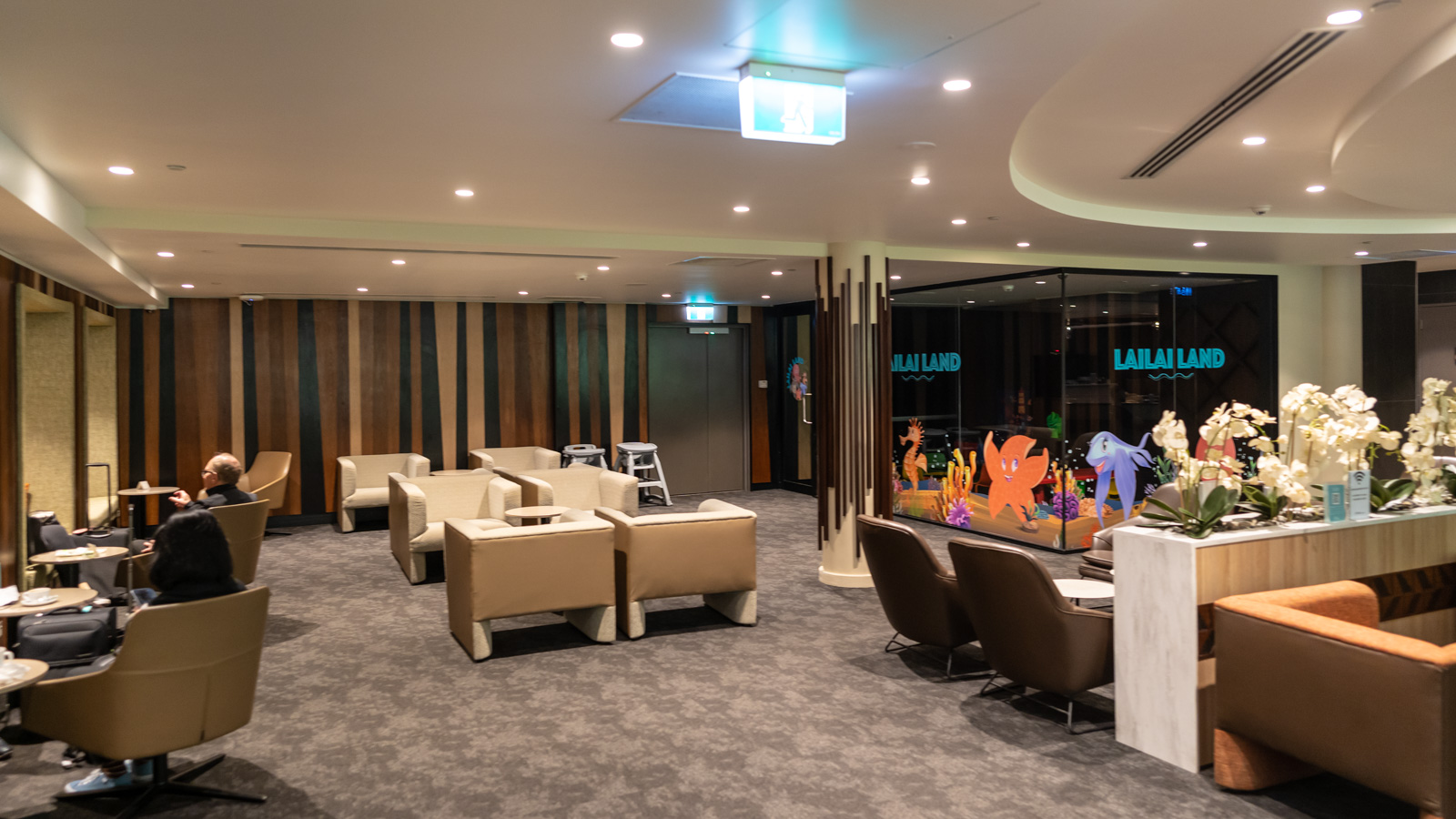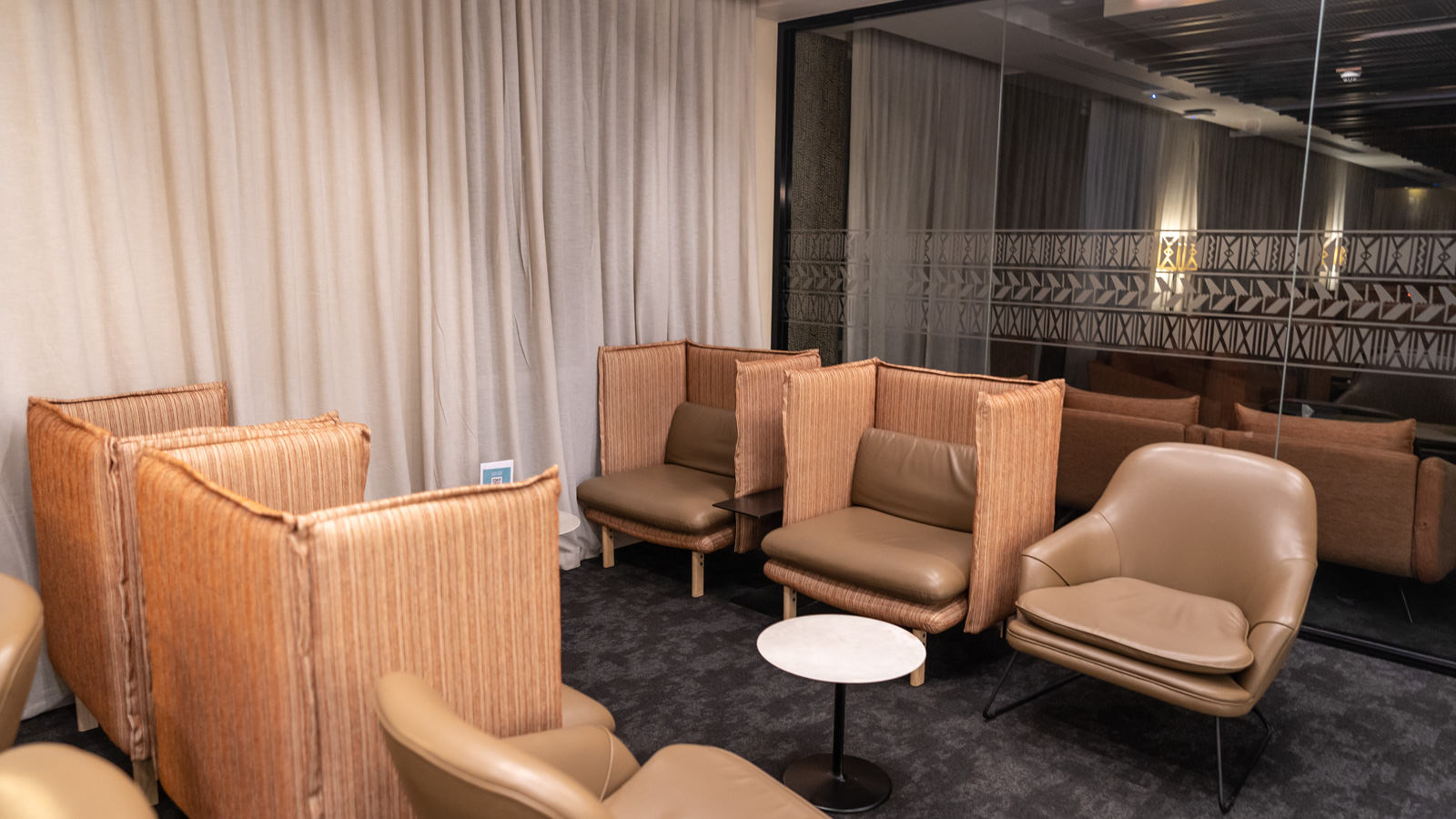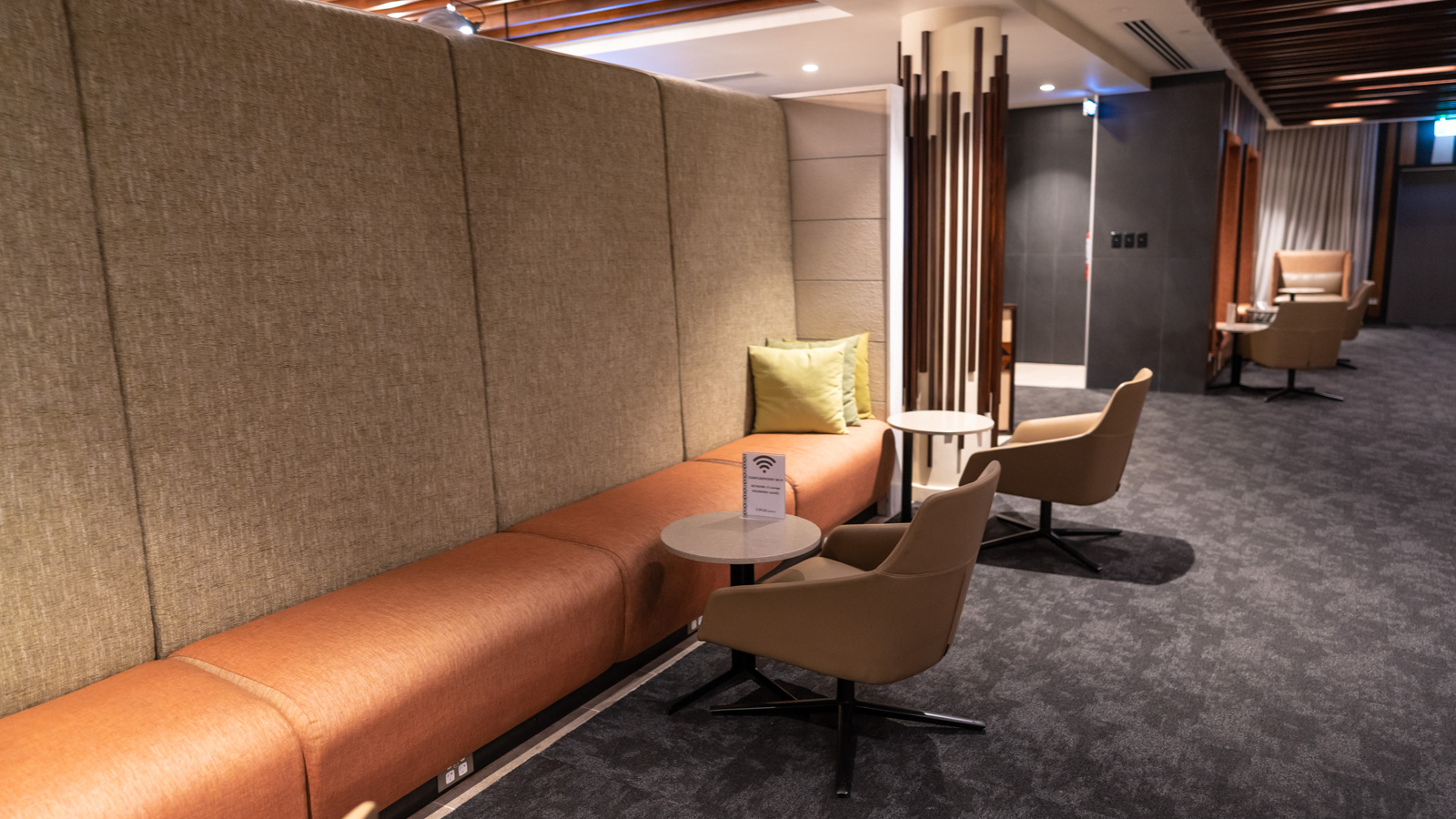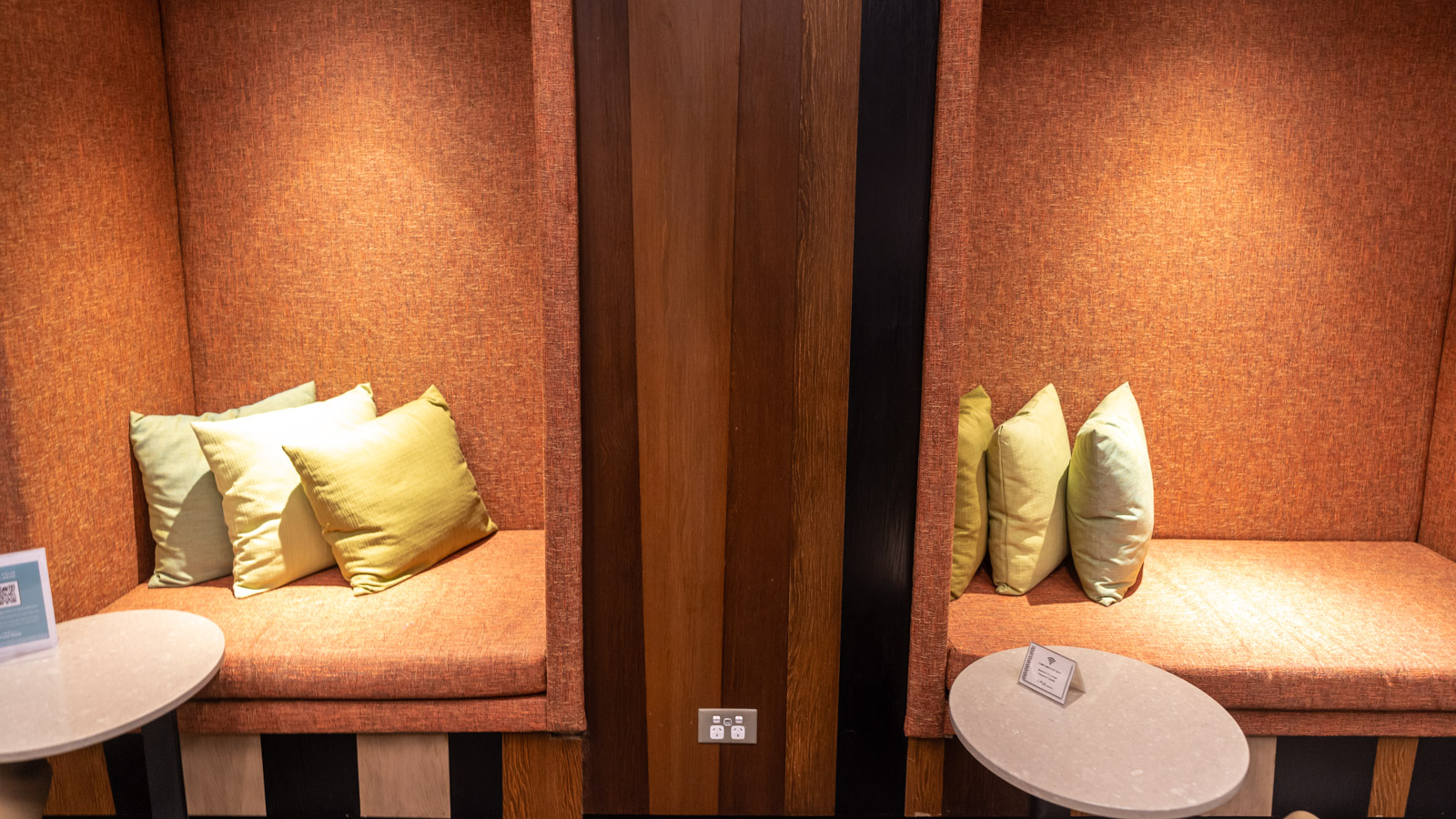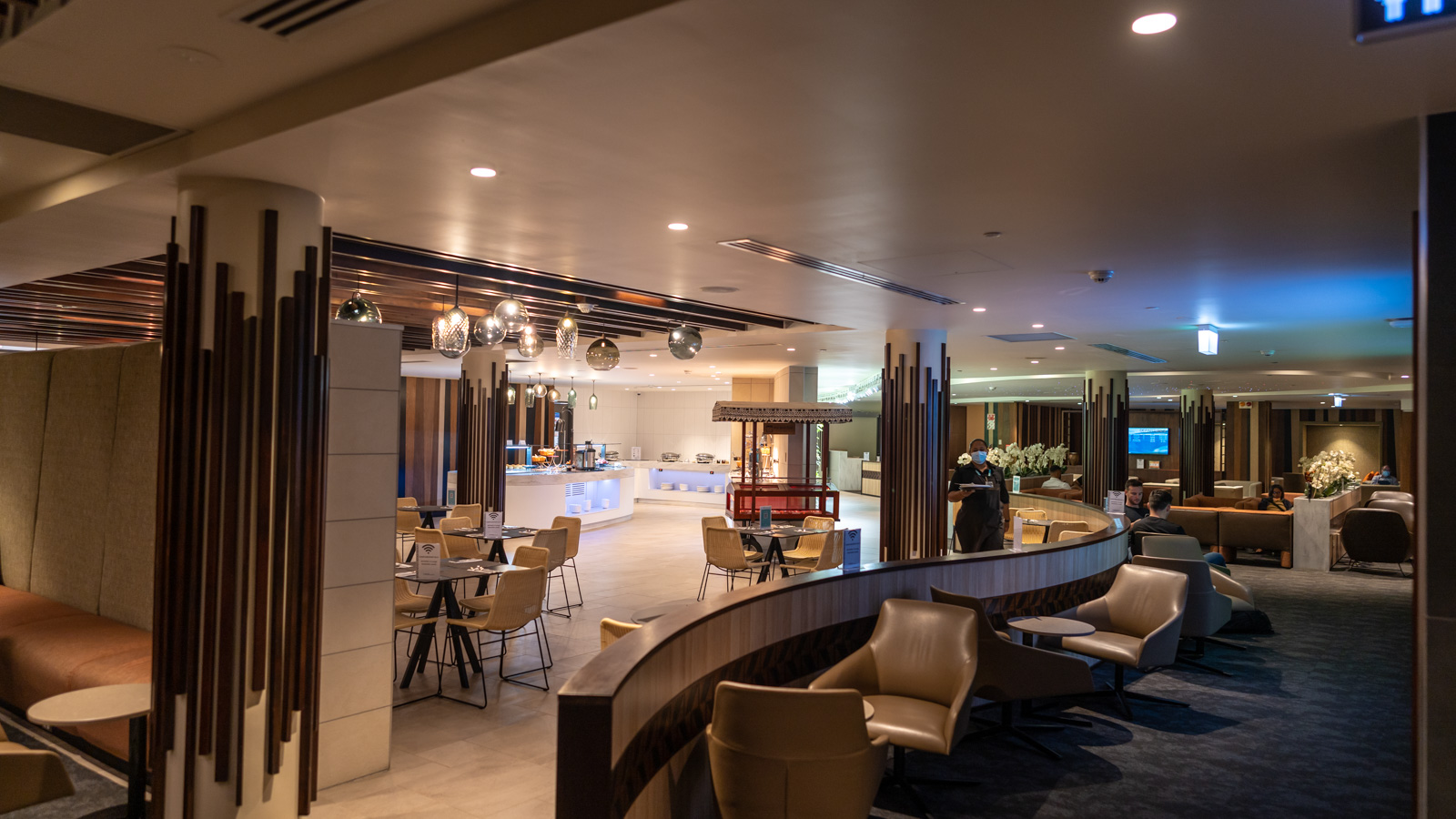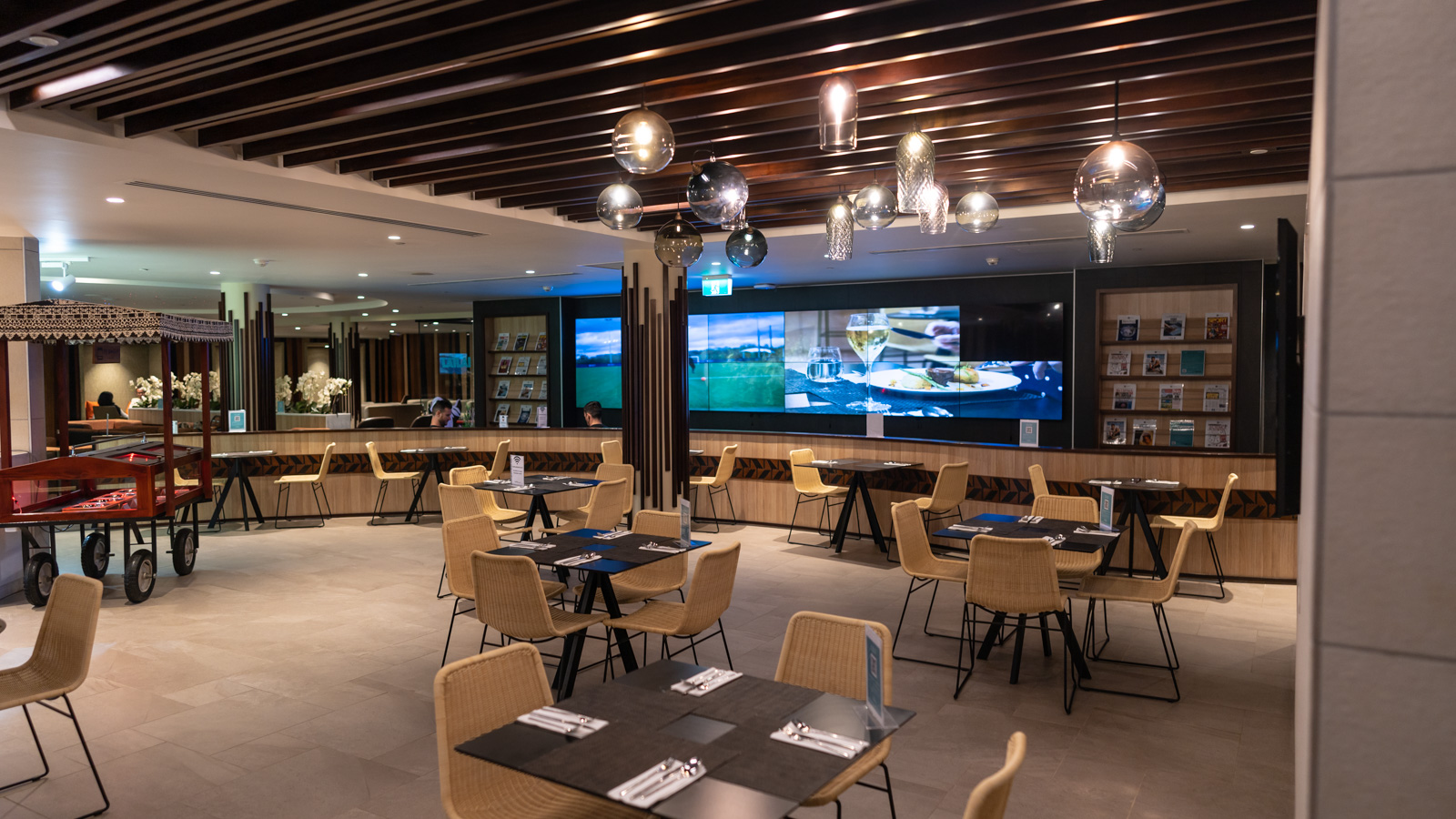 Food & drink
During my morning visit, breakfast is in full swing. As I generally prefer to enjoy a lighter meal before morning flights, I'm delighted to find a fruit juicer – just like in the Qantas Domestic Business Lounges! Options include watermelon, apple, pineapple, carrot and celery. It's a hit with lots of passengers.
The hot food buffet is pretty standard for an airport lounge. There are six options including baked beans, hash browns, grilled tomatoes, scrambled eggs and sausages. For something lighter, there are yoghurt pots and pastries as well.
Also, don't miss the Fiji Bean cart (shown in the background of the fifth photo) which comes stocked with sweet delights.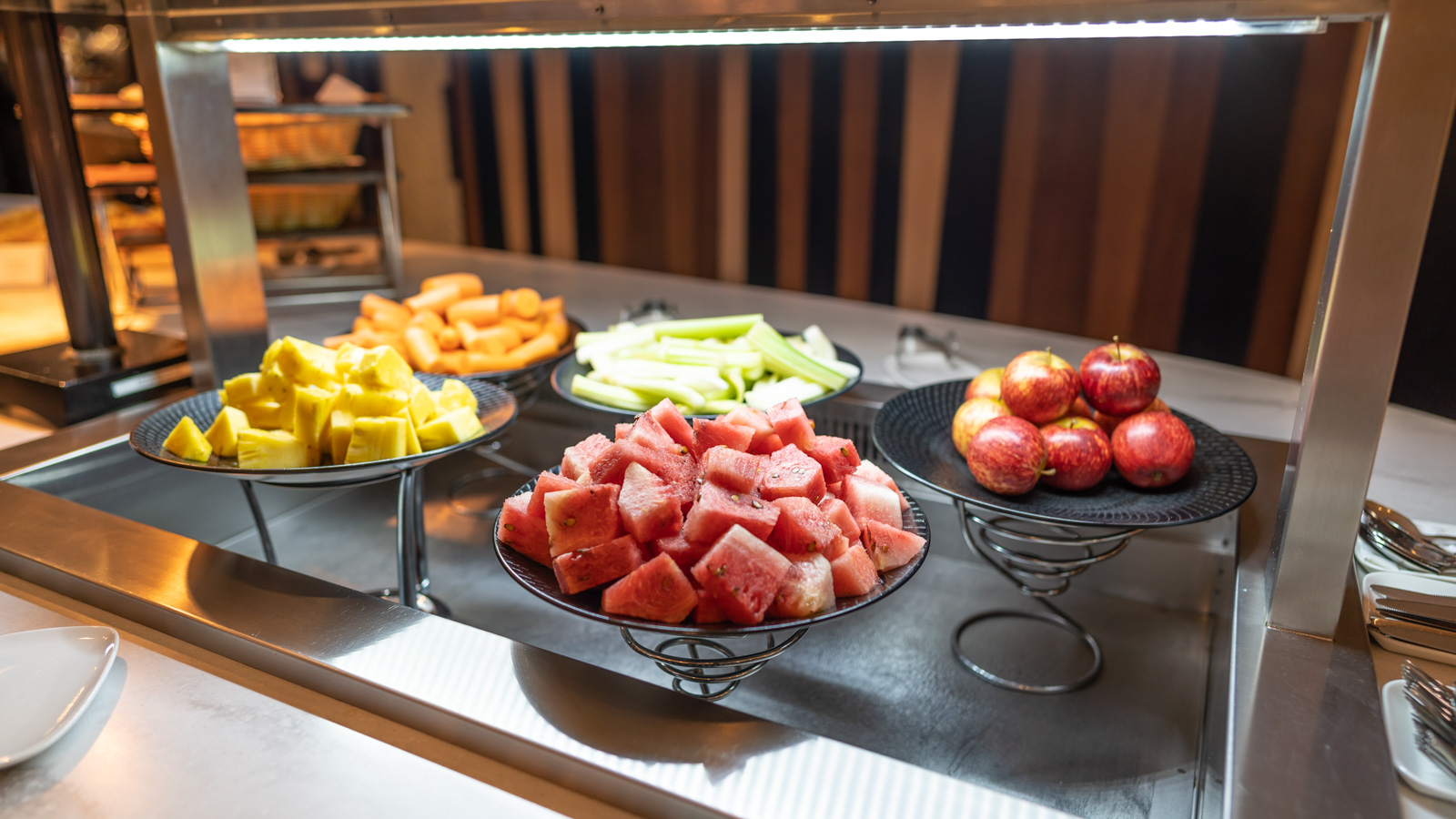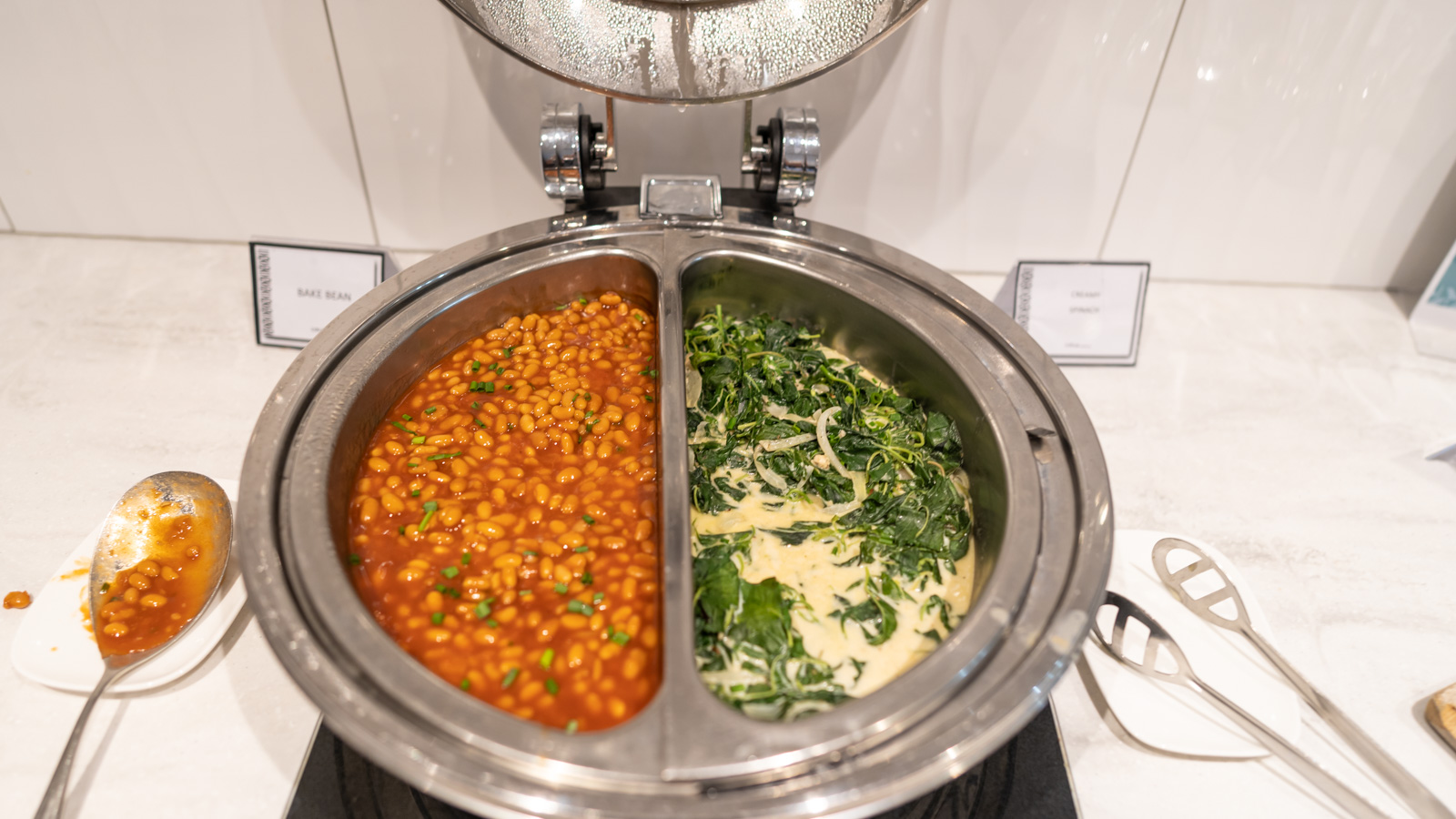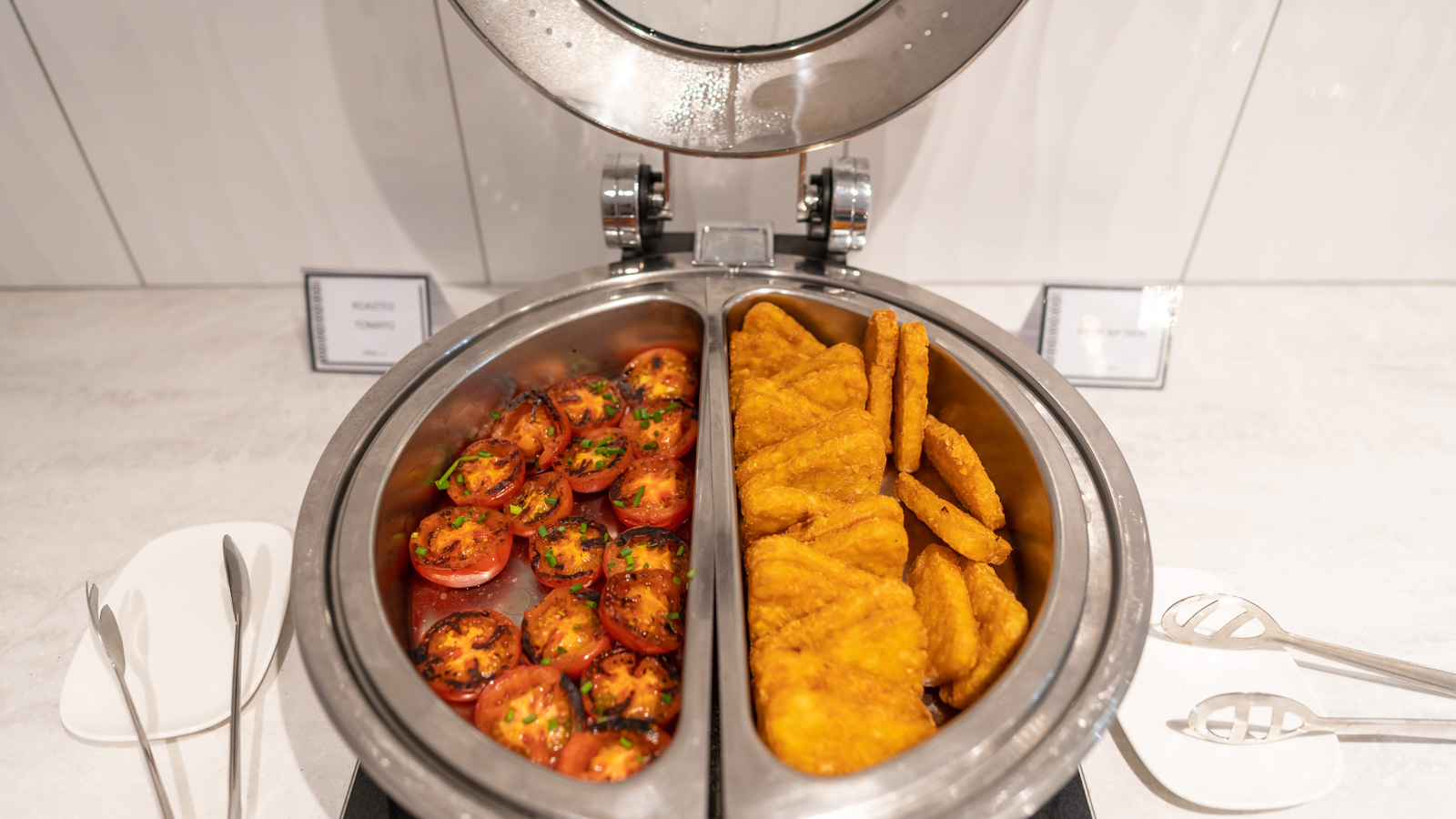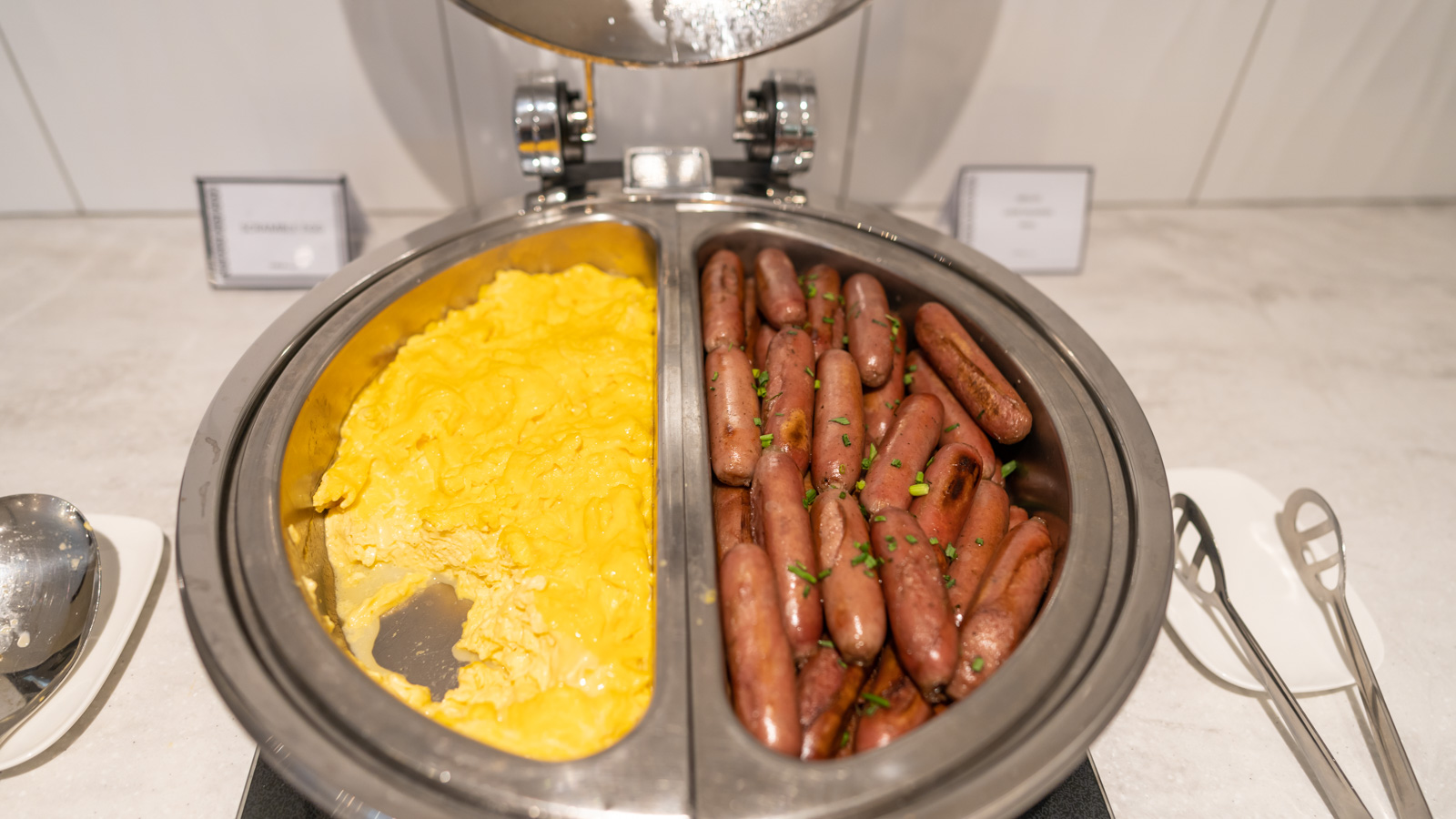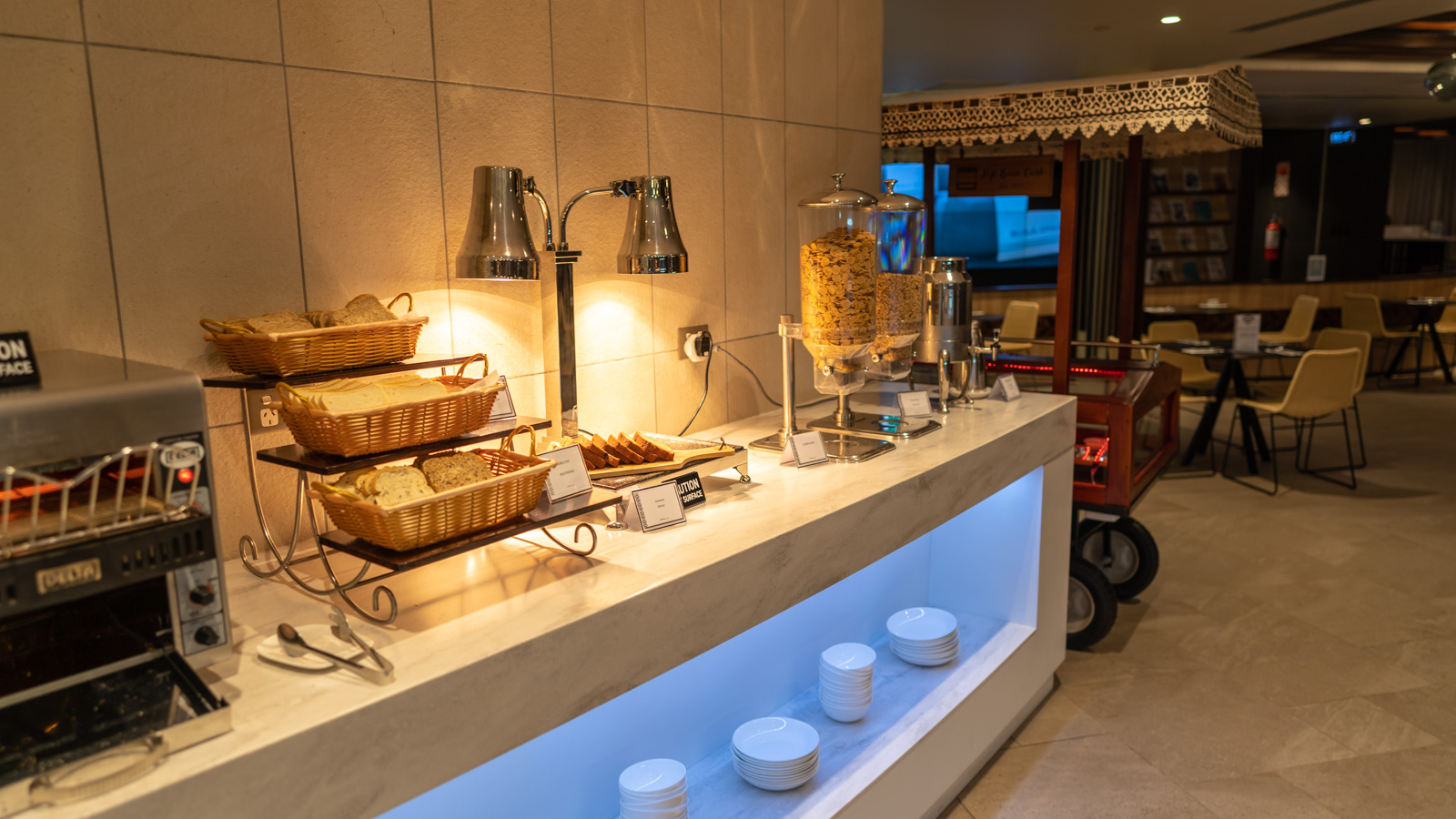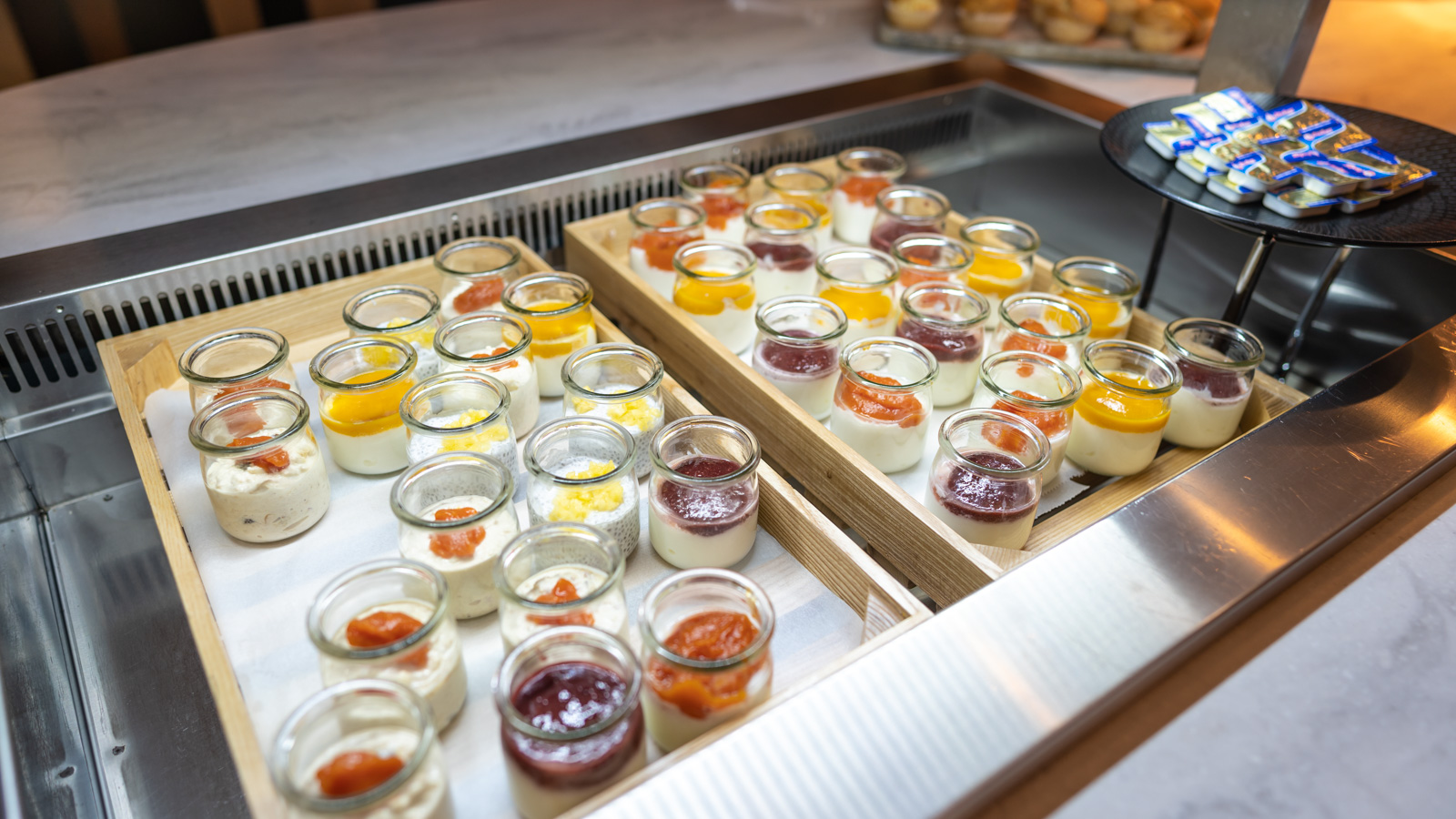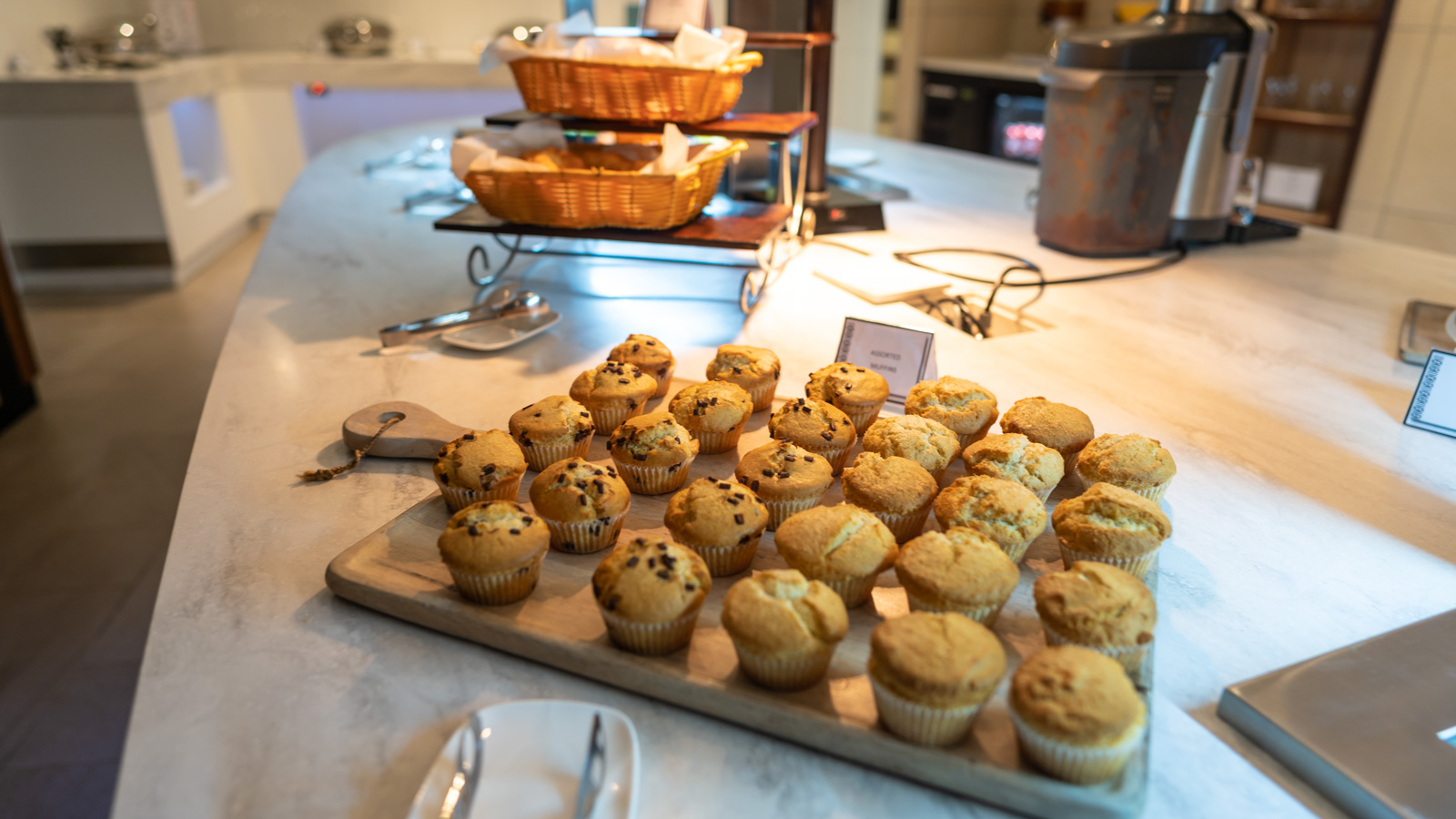 Alcohol is readily available all day, though I wasn't quite in the 'it's 5 pm somewhere in the world' mood.
Instead, I enjoy a barista-crafted cappuccino to perk me up. The lovely lady brewing my drink was quite excited to see me taking pictures of it, so she spruced it up with coffee beans and also asked me to snap a picture of her! It's just another day in Fiji.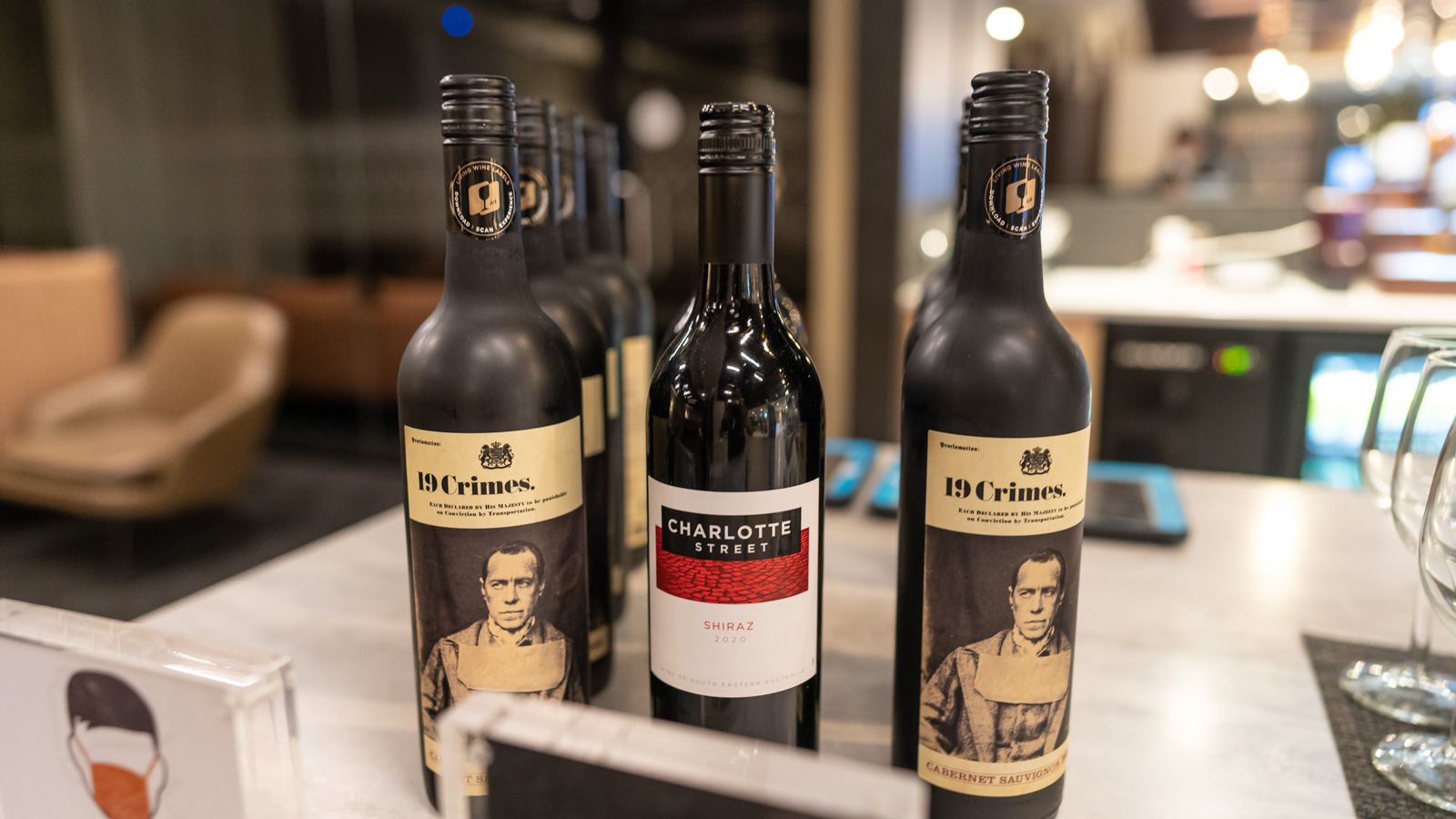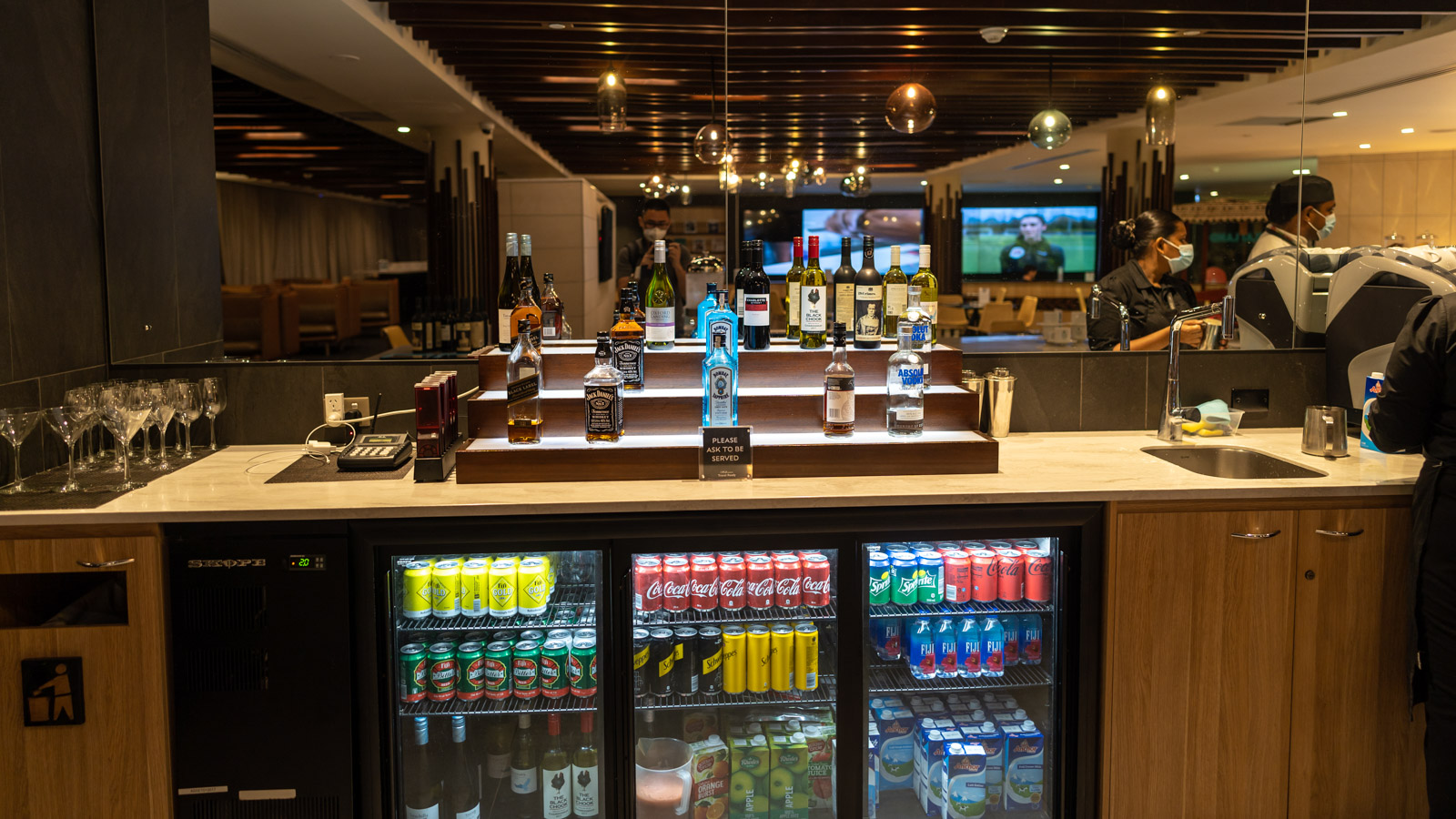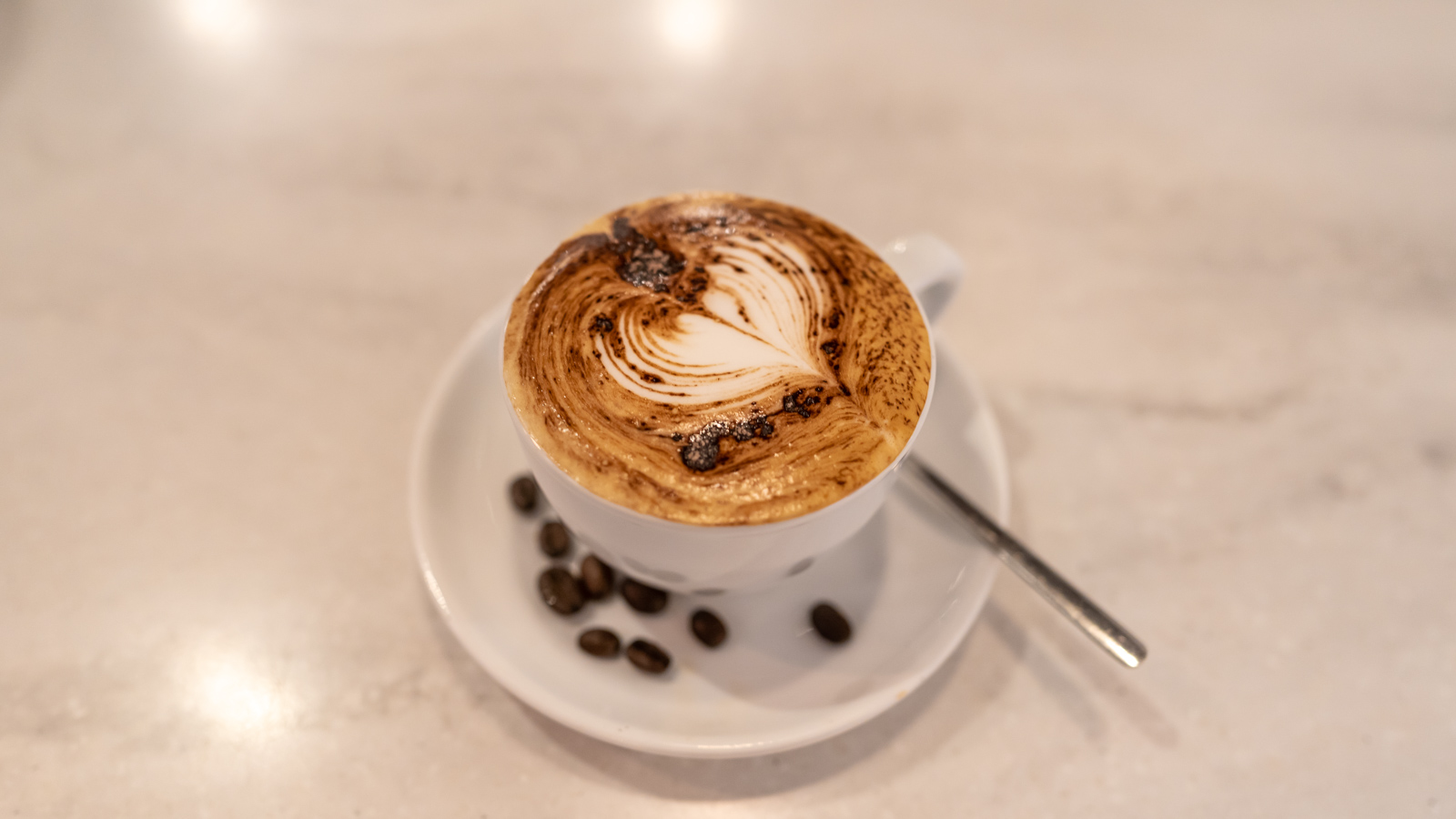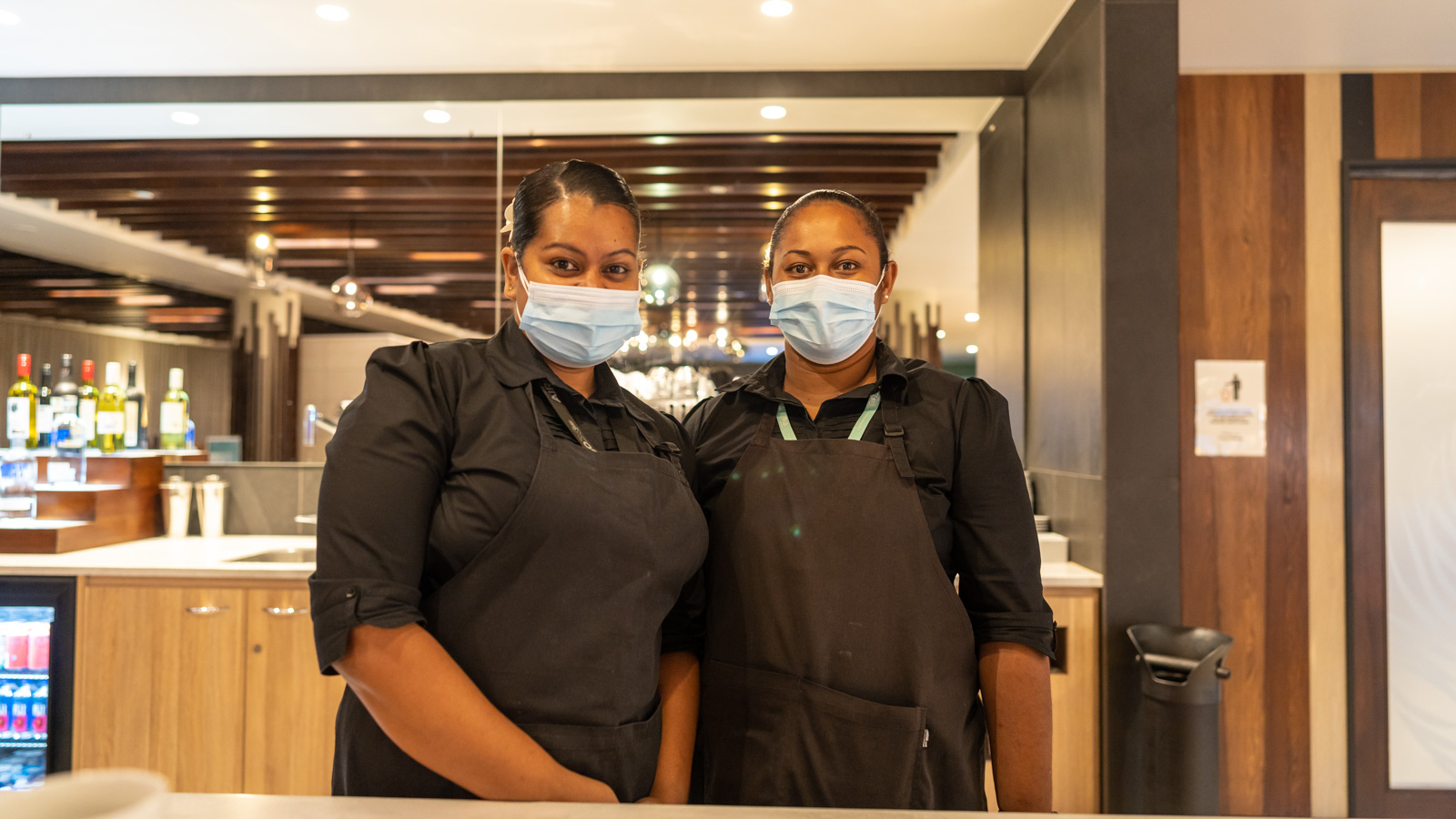 Australian red and white wines take centre stage in the lounge. They're only about $12 a bottle here, but affordable Aussie wines are usually still great drops. The 19 Crimes Cabernet Sauvignon has stellar reviews on Dan Murphy's.
For something stronger, Bombay Sapphire gin, Absolut vodka and Johnnie Walker Black Label are just some of the spirits on offer. Fijian beers and soft drinks can also be found behind the bar.
Lounge amenities
There's a good range of passenger-friendly amenities throughout the lounge. The Business Centre remains open for, well, business. Apple desktop computers and printing facilities are available for any last-minute work. I have no issues finding AC or USB charging outlets, which use the same Australian plug.
The Wi-Fi here isn't the greatest, unfortunately. With download and upload speeds under 4 Mbps, you'll get by with basic use. But don't expect to be posting lots of 4K videos of your Fiji trip online just yet.
If you happen to be travelling in black or brown leather shoes, there's even a shoeshine machine to leave your loafers gleaming. And if you're overburdened with carry-on bags or duty-free shopping, there's a luggage storage area near the front of the lounge.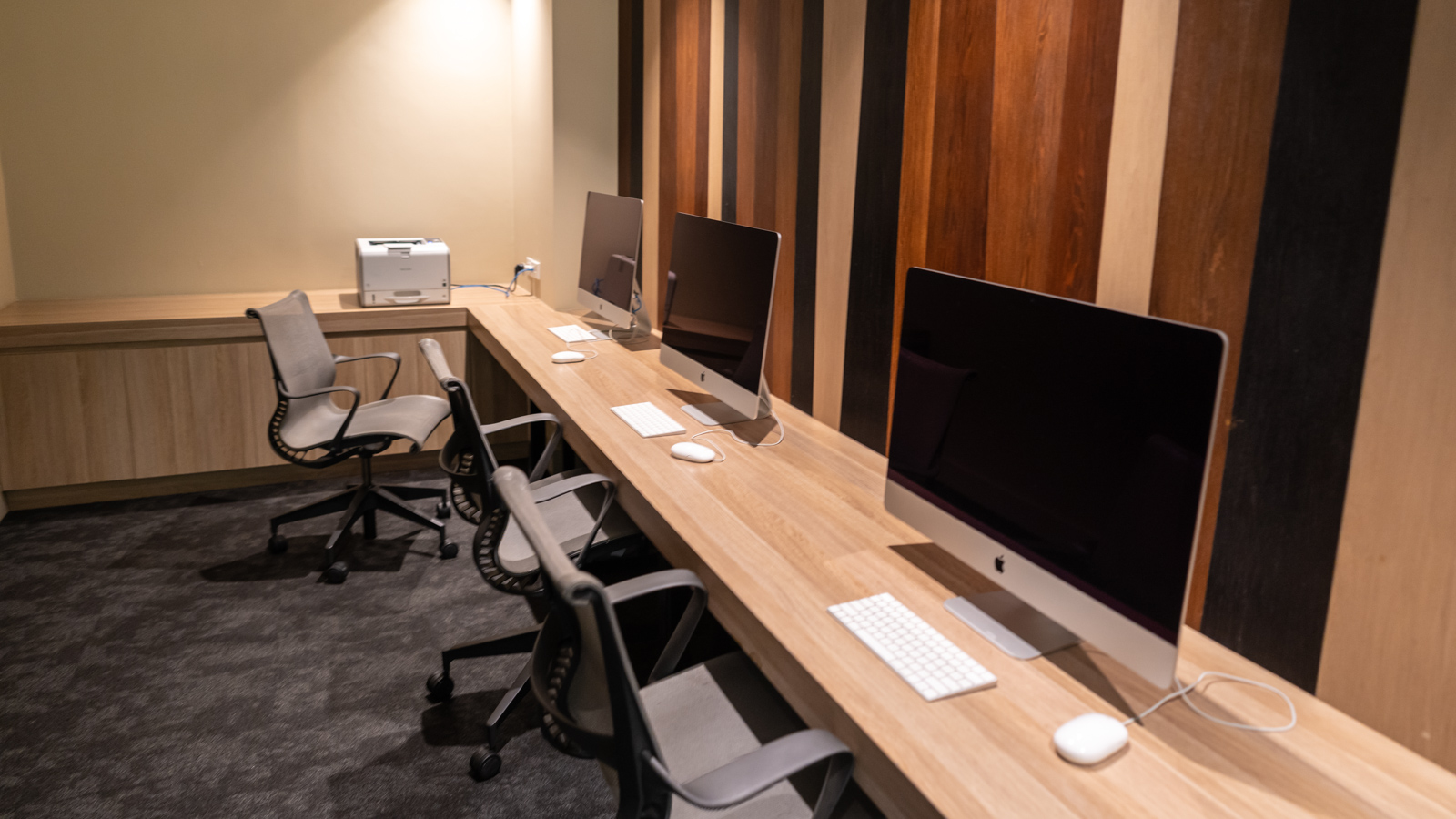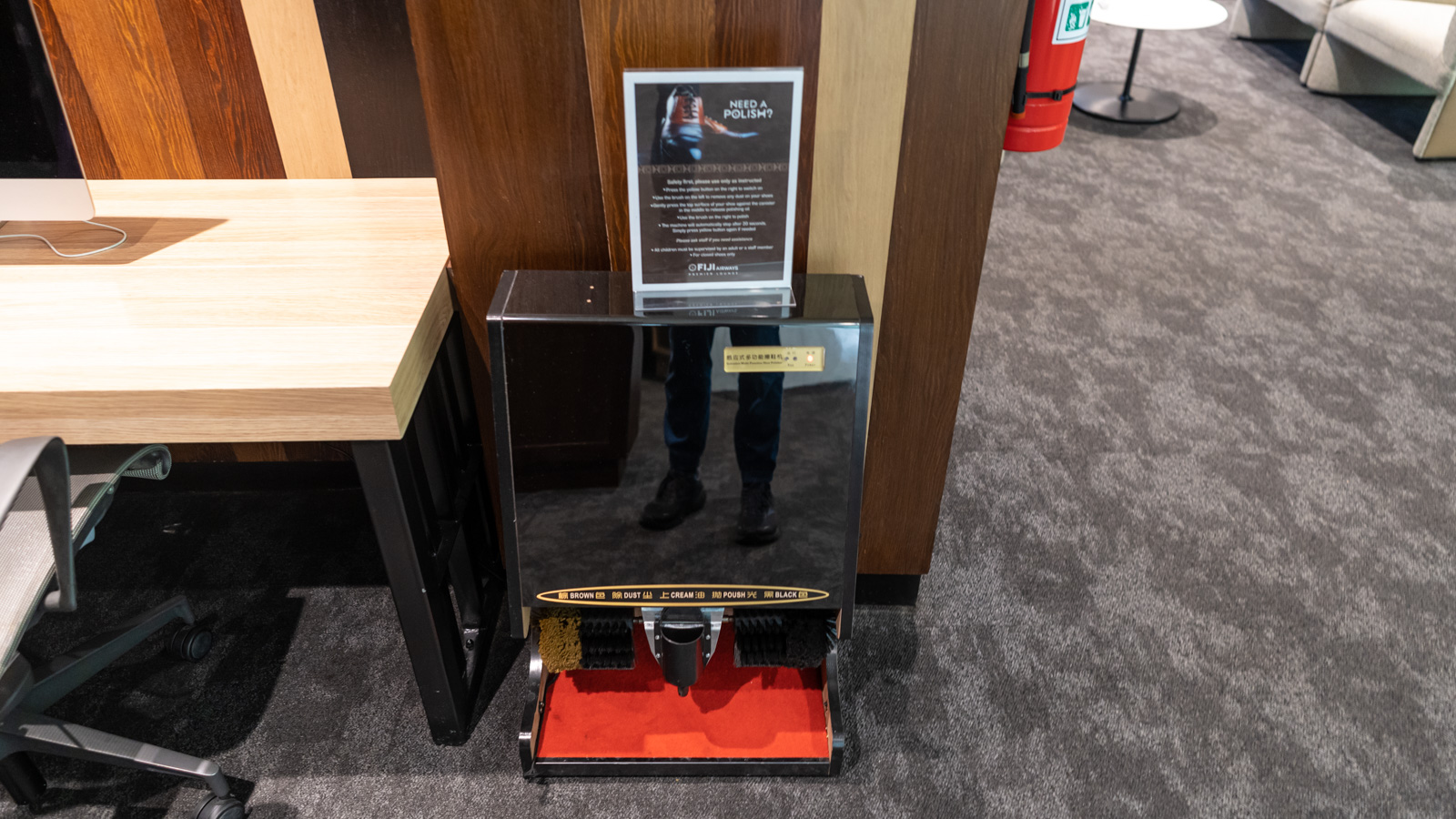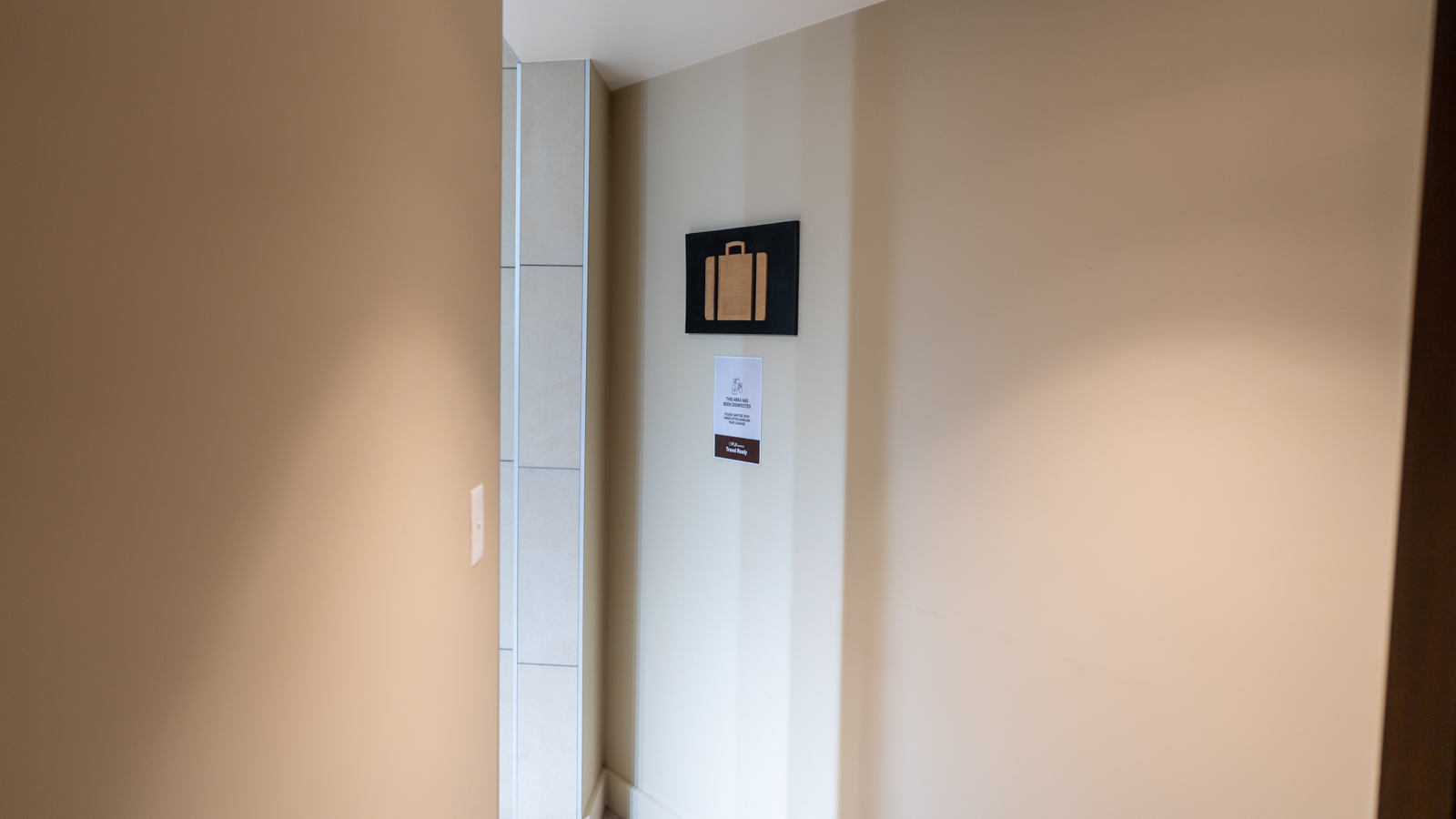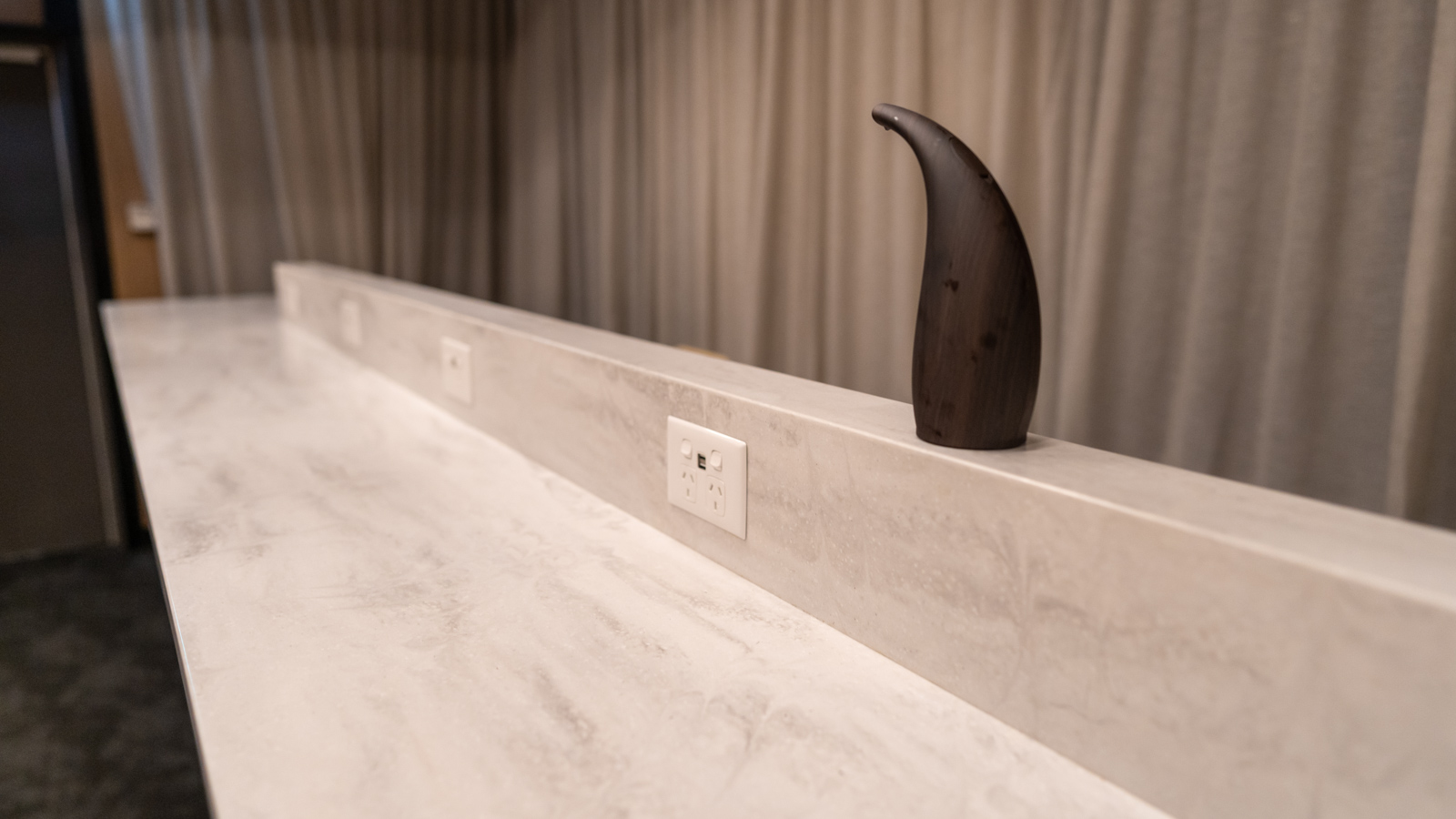 The bathrooms are clean and modern. I like the touch of Pure Fiji amenities, as it's a brand that's very popular with travellers visiting the nation. There was previously a pay-to-visit spa area before COVID struck, but there's no mention of this space anymore.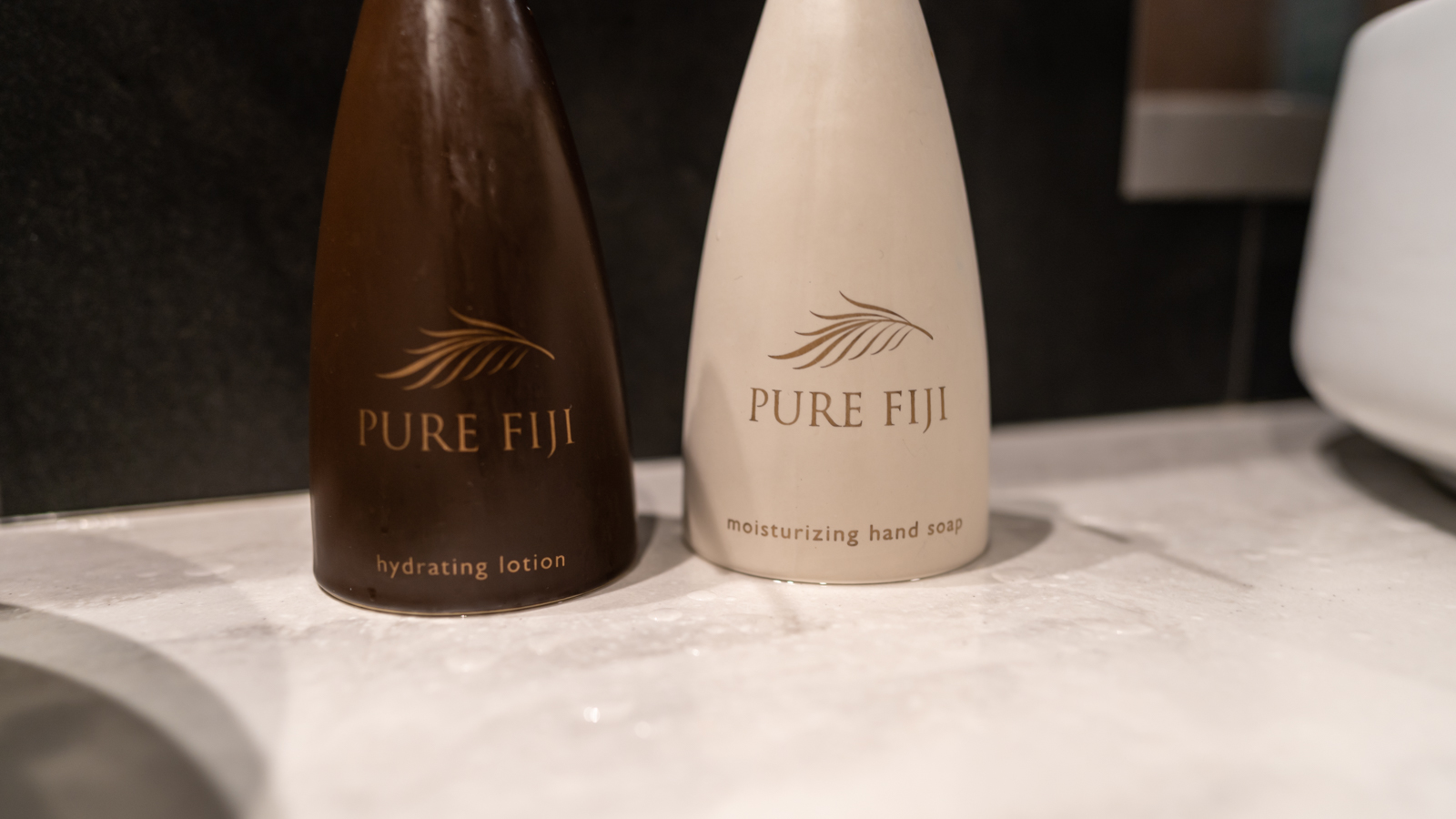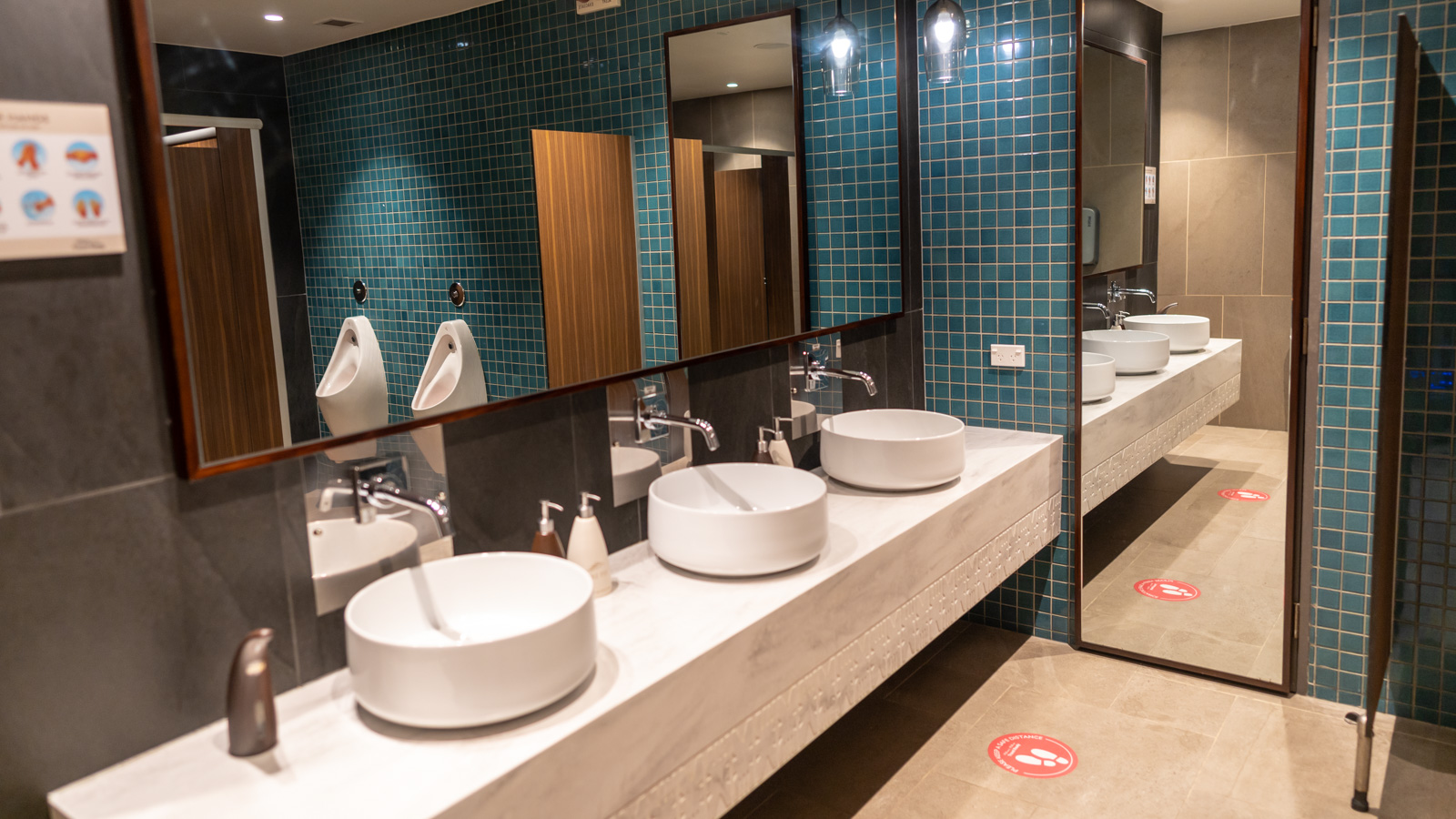 Finally, if you've decided to bring your kids to Fiji, you can keep them entertained in the Lailai Land play area. It's filled with toys and a TV showing movies.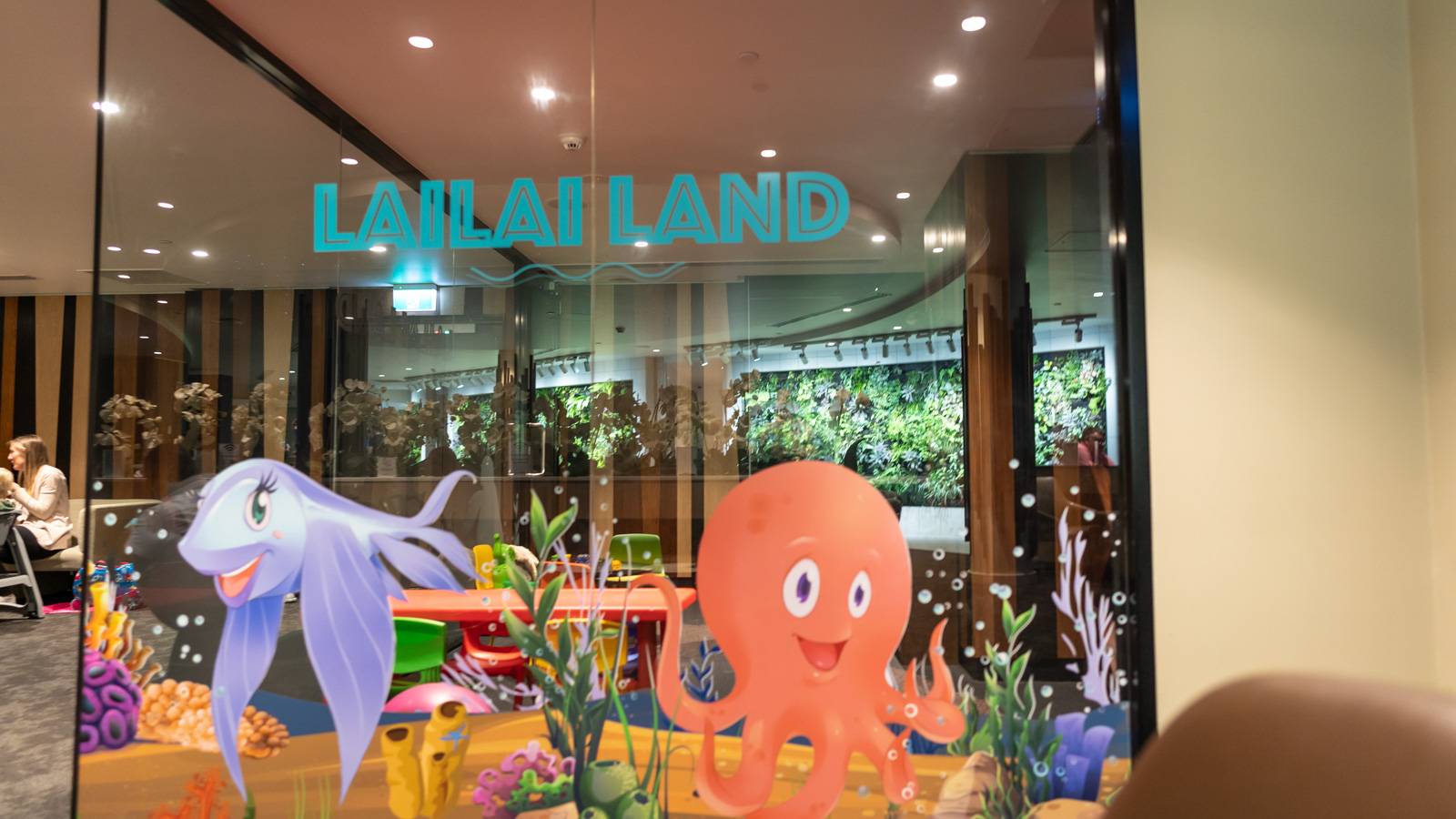 Lounge access options
Class of travel: Business Class on Fiji Airways, Qantas, or other selected partners.
Airline frequent flyer status: Tabua Club and Tabua Club Plus before FJ-coded and operated flights.
Qantas partner frequent flyer status: Qantas Club, Qantas Gold and higher when travelling on QF-coded flights.
Other partner frequent flyer status: Elite members of Korean Air and AirCalin.
Lounge membership programs: Priority Pass and Dragon Pass.
Pay-per-entry: FJ$99 (~AU$65) per person.
You can't use single-entry Qantas Club lounge passes here, because this isn't a Qantas-operated lounge. But Qantas Club members and elite status members (Gold and higher) can access this lounge if they're booked on a QF-coded flight.
Alternatively, if you have Priority Pass entries or full membership, including from the American Express Platinum card, then you can get in using that instead.
Fiji Airways Premier Lounge: our take
The Fiji Airways Premier Lounge is a pleasant space to kick back before flying out of Nadi. My main gripe is the lack of any views or natural lighting. But once you look past that, the space ticks most of the other boxes. The food and beverage selection is decent, and the staff are very friendly.
I can only hope that my next visit will be in the evening, so I get a chance to check out the full non-breakfast dining menu, which sometimes includes a range of a la carte dishes.
Photography by Brandon Loo, who accessed the lounge as a Fiji Airways Business Class passenger with the fare paid by points. Featured image courtesy of Fiji Airways.
Fiji Airways Premier Lounge, Nadi
was last modified:
May 5th, 2022
by