You probably know that London Heathrow is home to a Qantas lounge – or, if you're in the Virgin Australia camp, the Virgin Atlantic Clubhouse. But there's something else tucked away in the same terminal – a lounge open to passengers regardless of the airline they've booked, their cabin class or their frequent flyer status. That's London Heathrow's American Express Centurion Lounge.
Offering features like bartender service, a substantial buffet and quiet pods for working, there's plenty to look forward to here. You can't purchase access at the door, but you may qualify for entry based on your American Express Card – including eligible cards issued in Australia. And as goes without saying, everything provided inside the lounge is gratis.
Location, layout and seating
Amex has one Centurion Lounge at London Heathrow, and it lives in Terminal 3. This makes it particularly convenient for Australian travellers, as Terminal 3 is home to Qantas and many of its partners. This includes American Airlines, British Airways, Cathay Pacific, China Airlines, Emirates, Finnair, SriLankan Airlines and more. And in fact, T3 is also where Virgin Atlantic flights depart from – a partner of Virgin Australia.
Once you're through check-in and security, follow the signs to Lounge A – if you can find them. I can only spot signs pointing to 'Lounge B' and beyond on my journey, so I stop by the Heathrow information desk for assistance. I'm quickly pointed in the right direction.
The path to the Centurion Lounge feels a little industrial – a bit like an old hospital or university. But once you find the lounge, it's a very different story.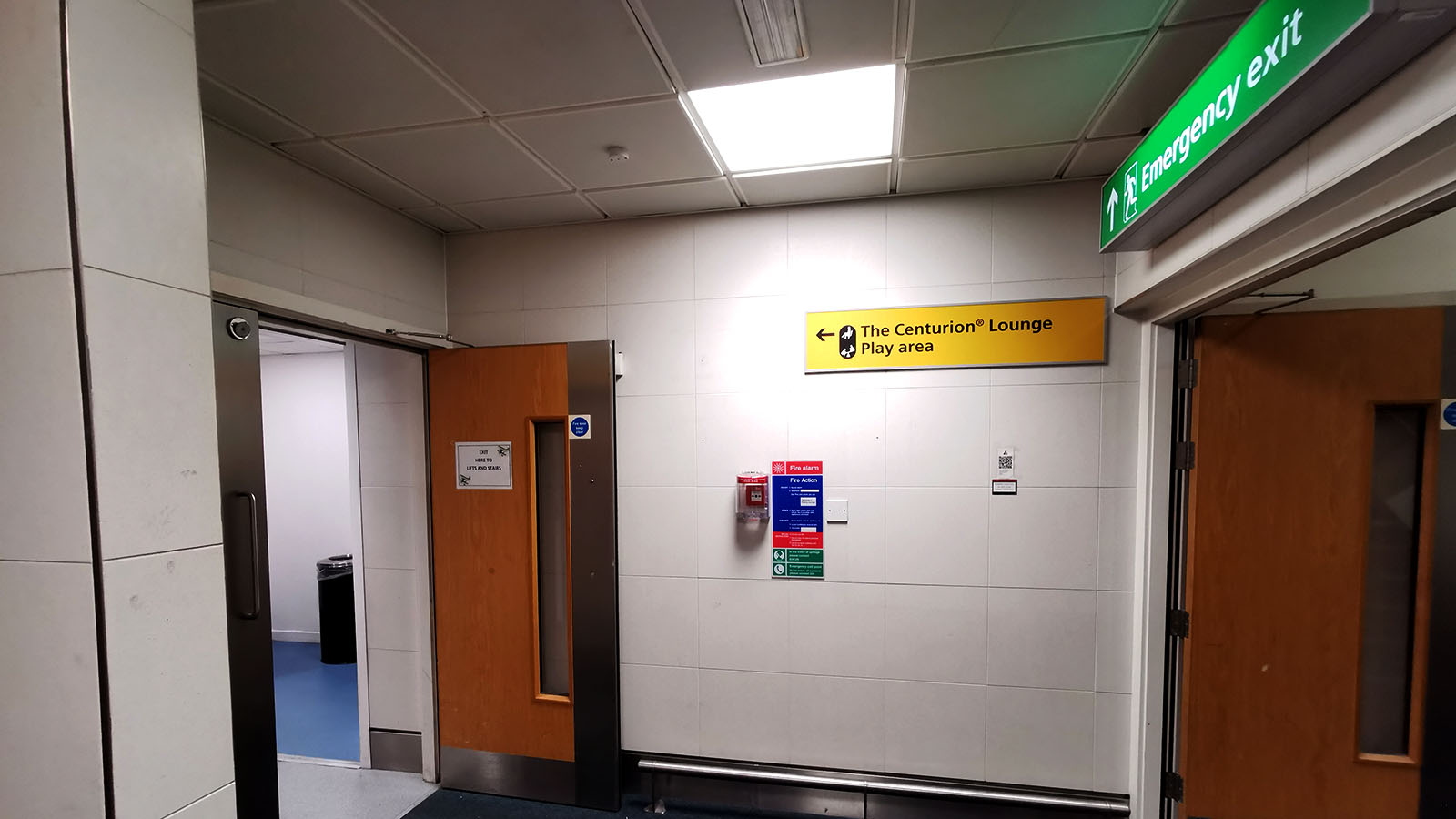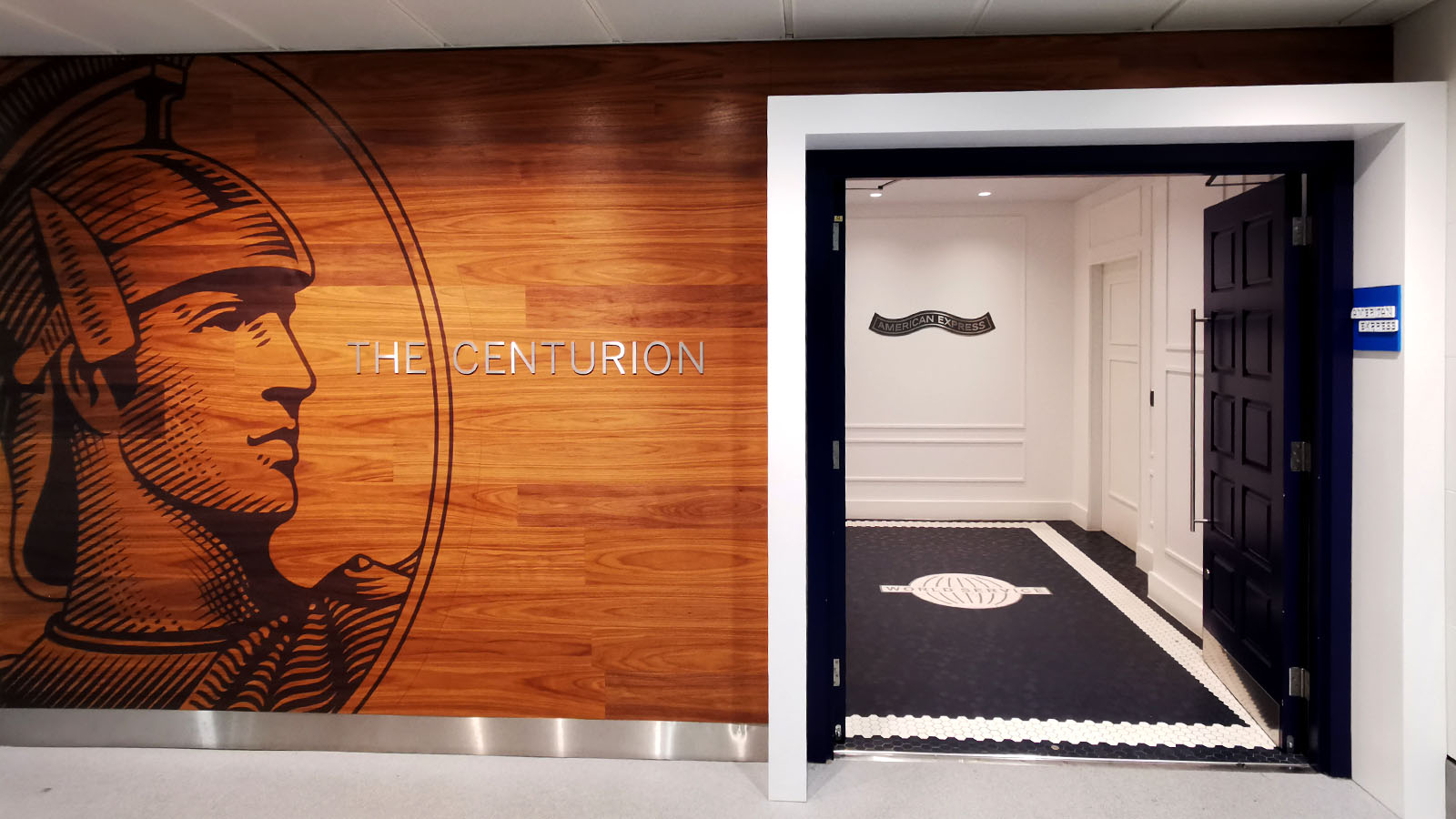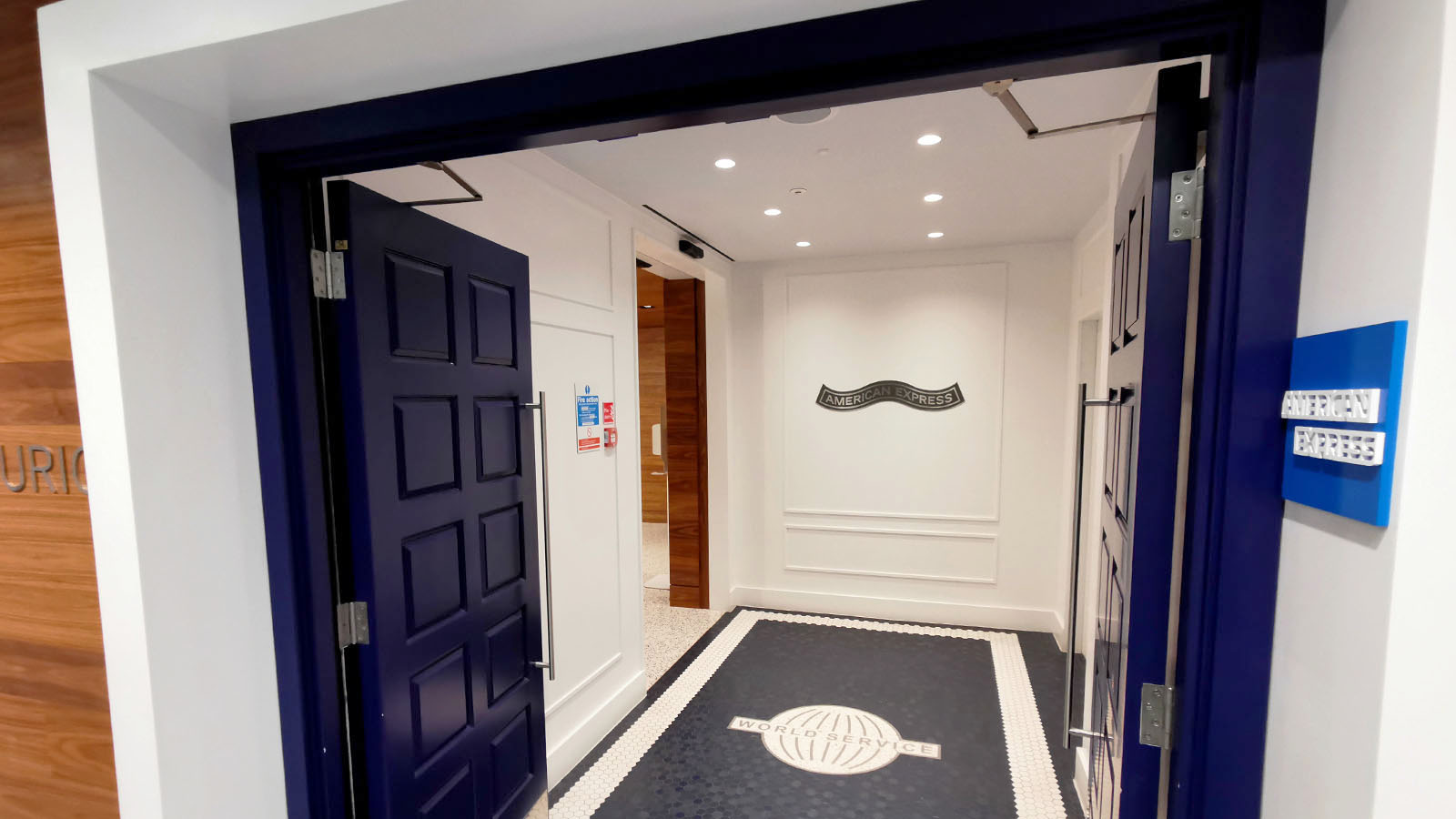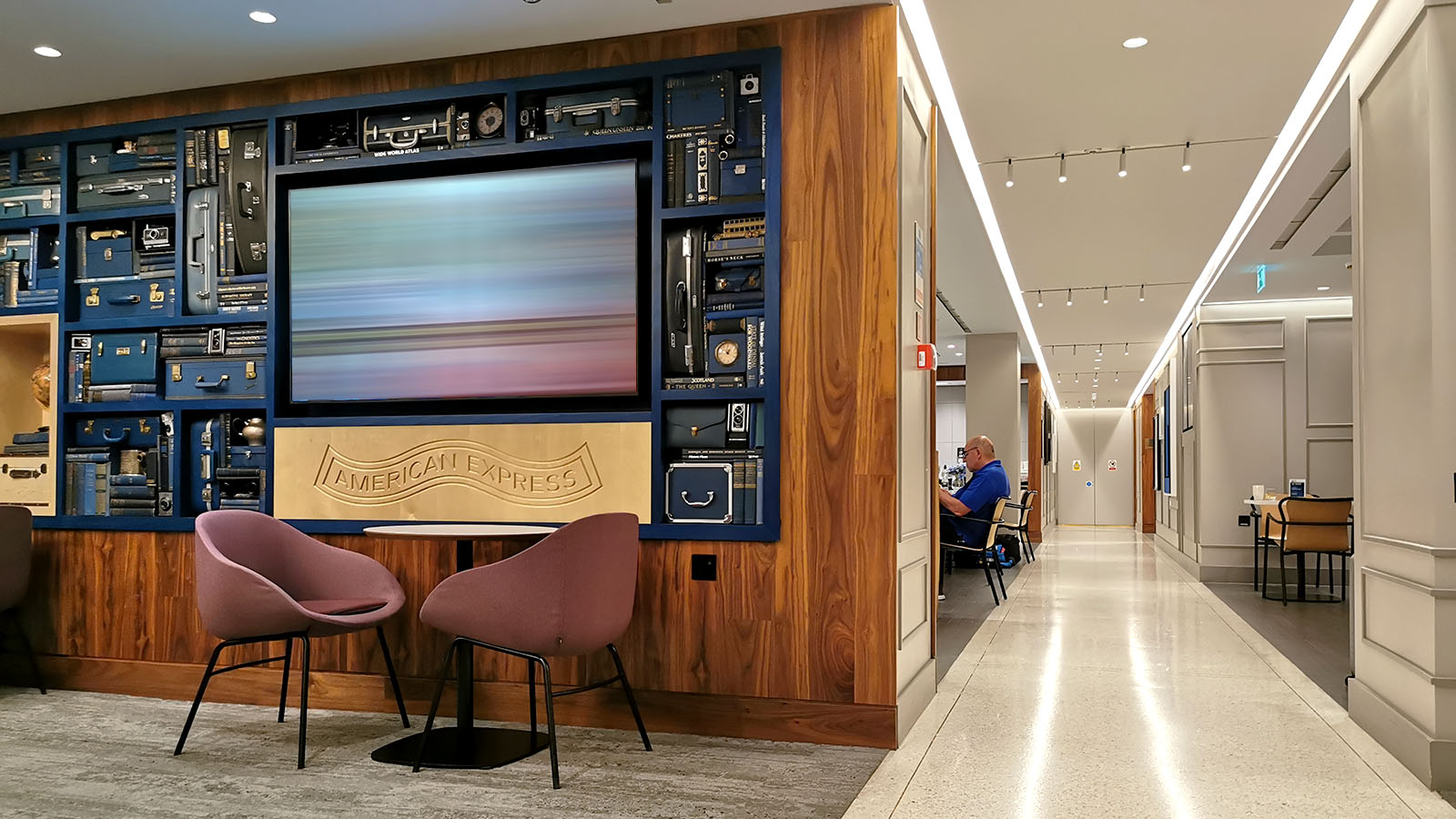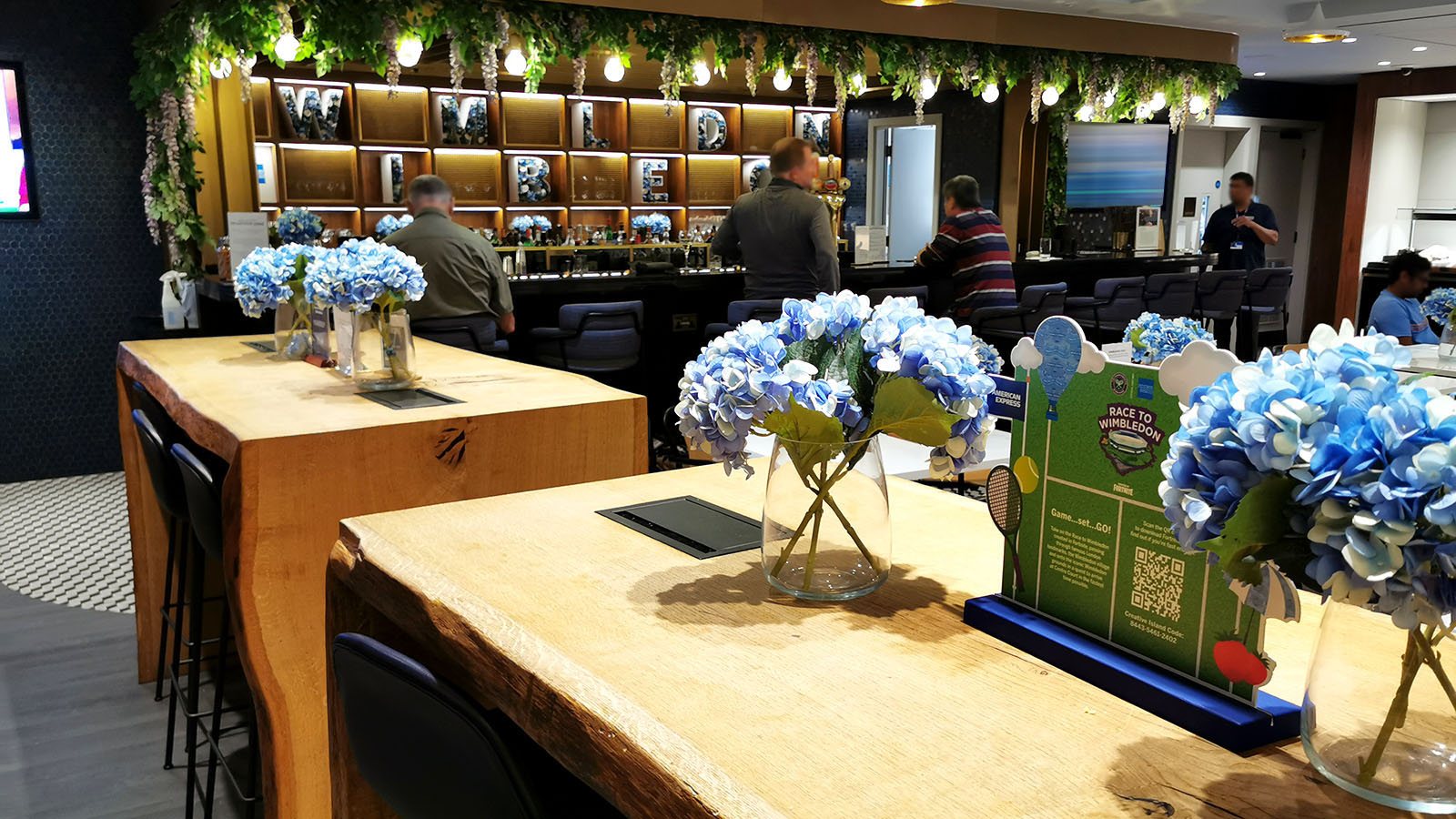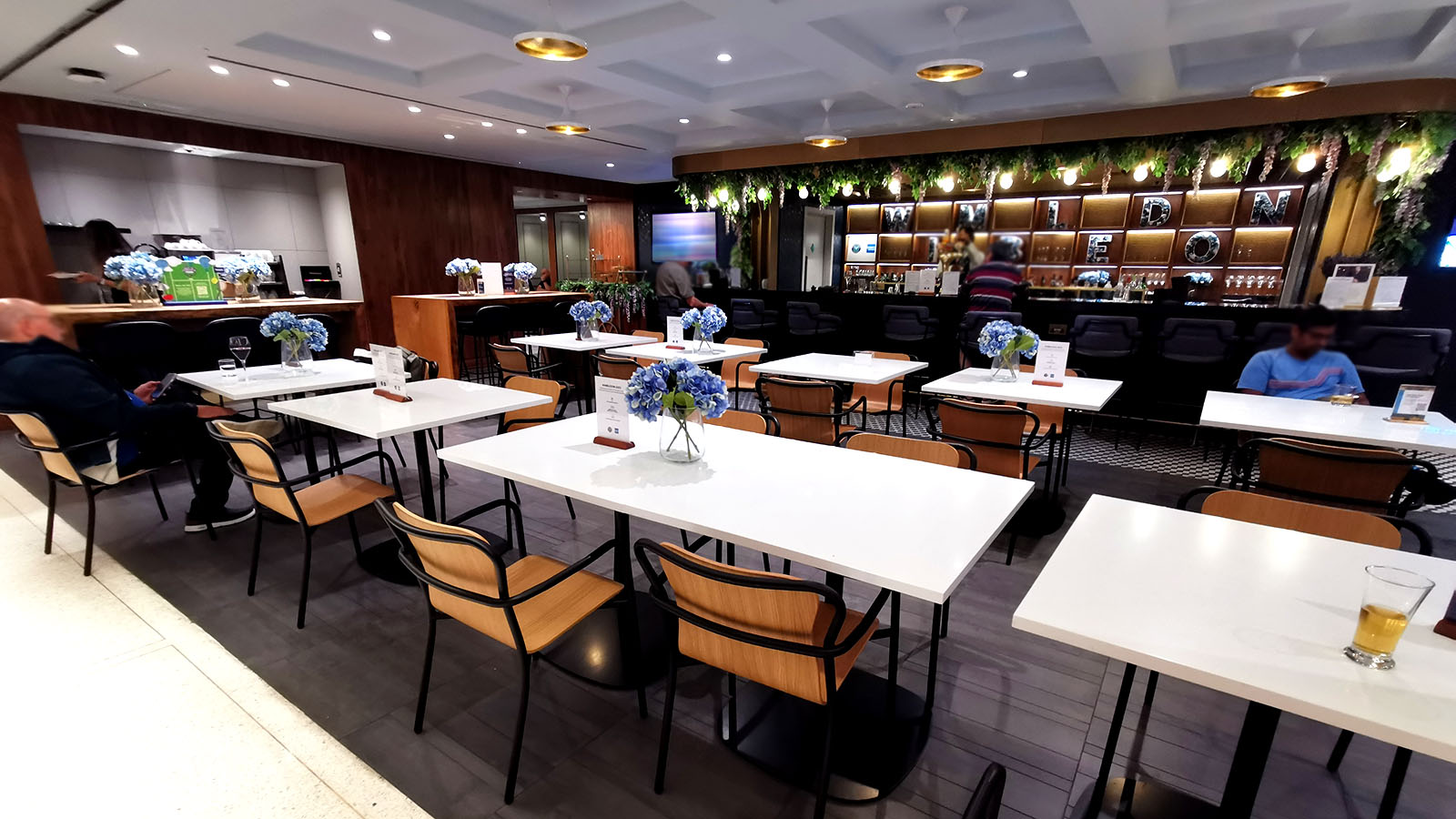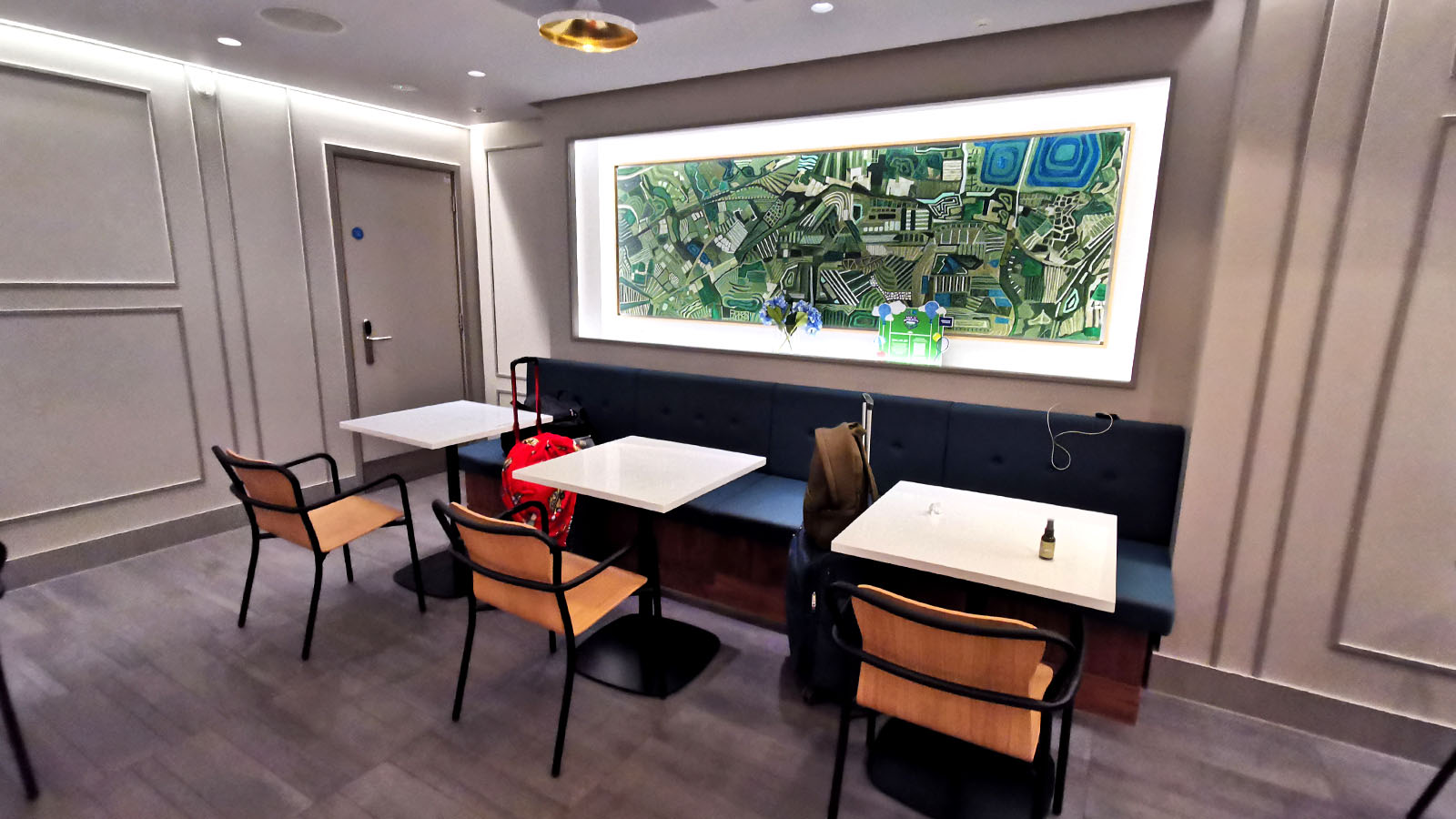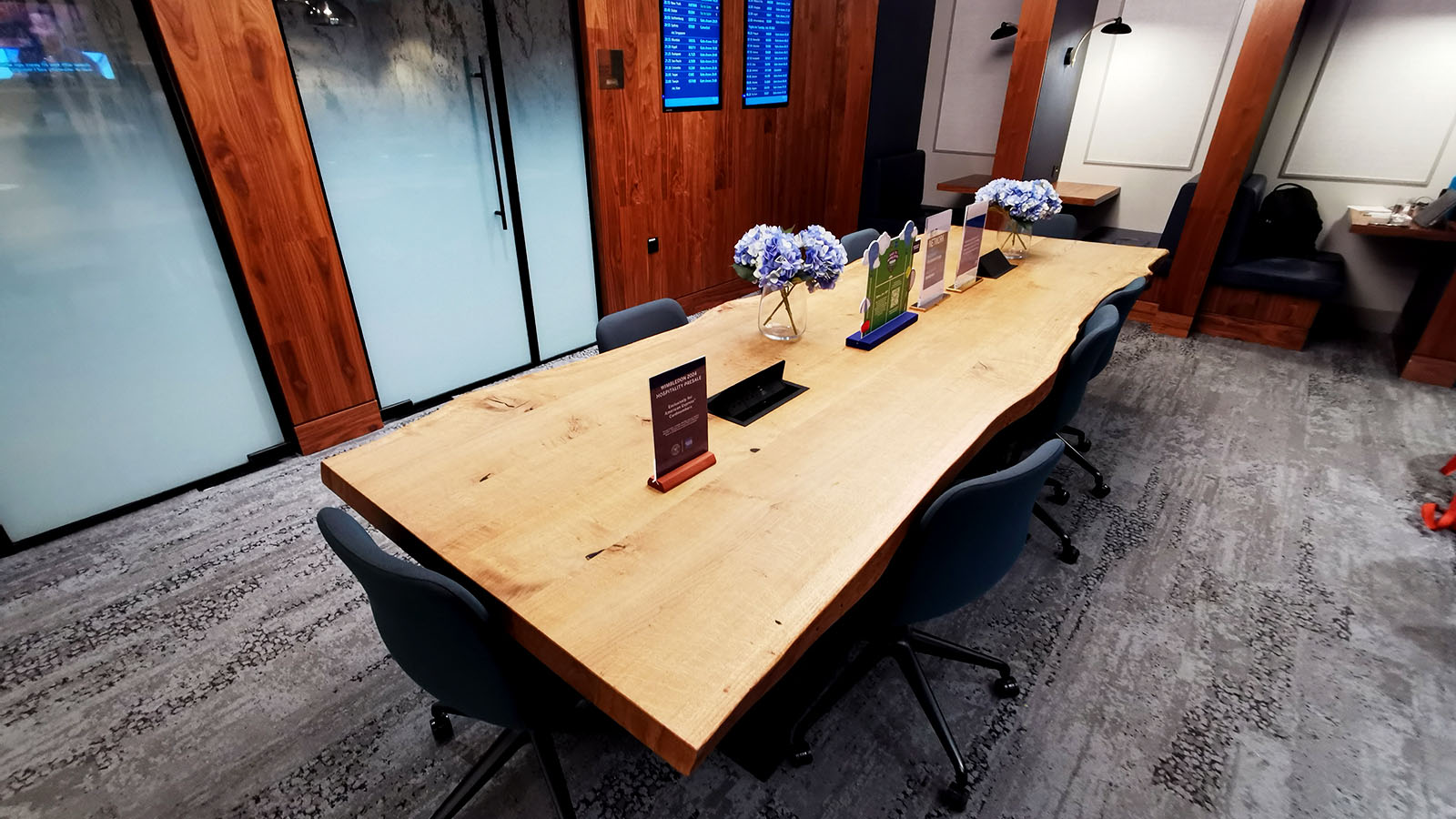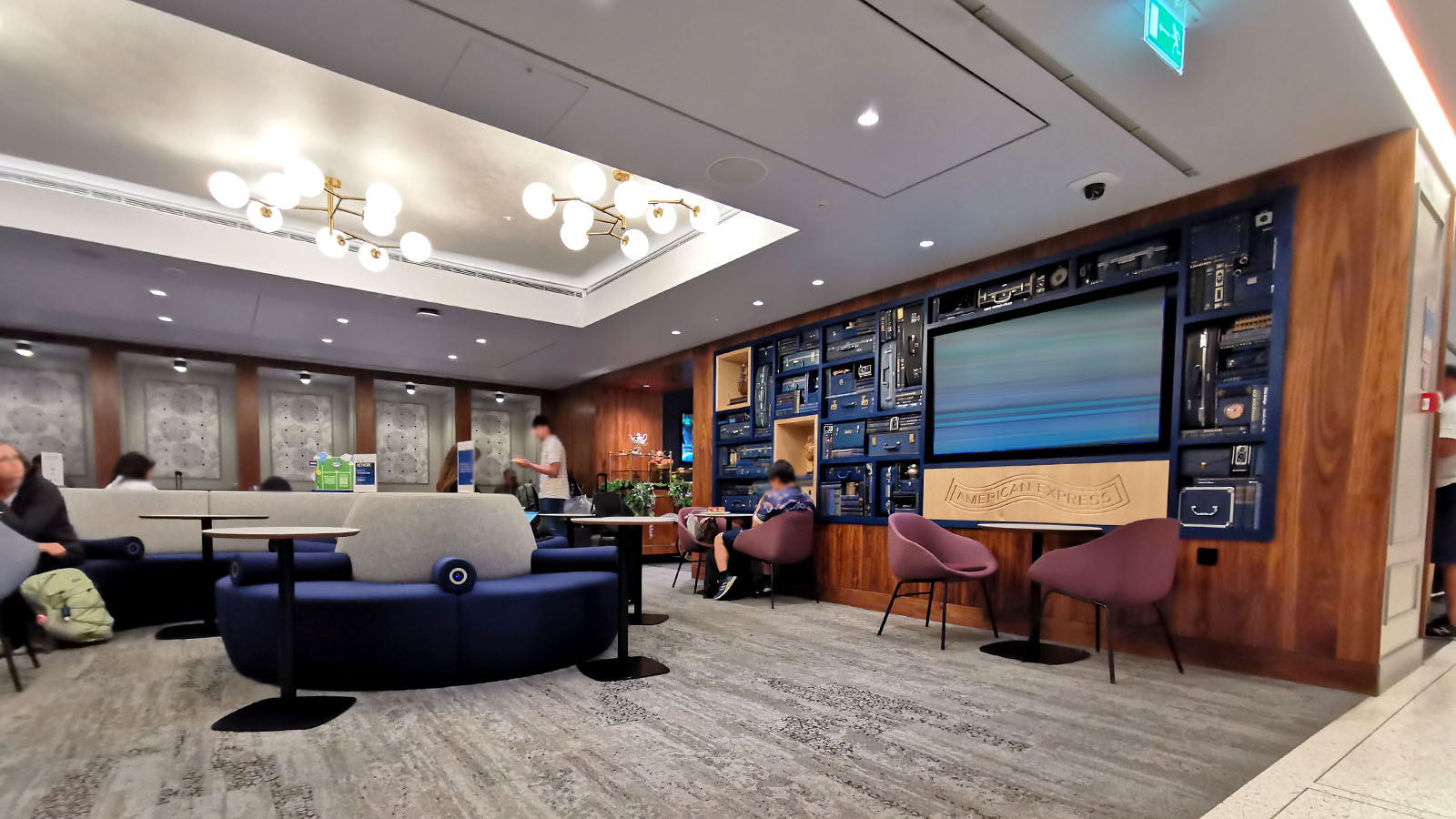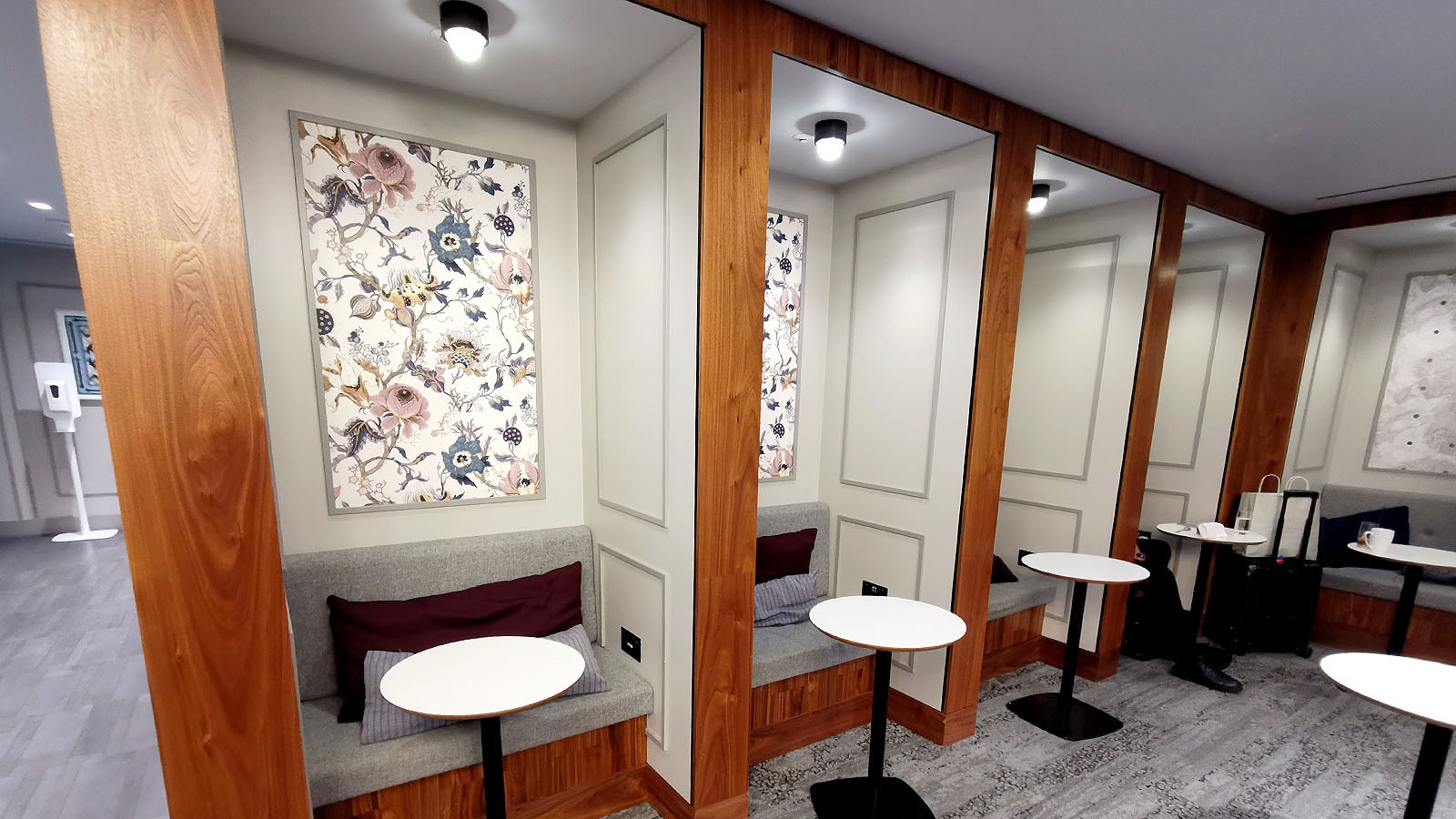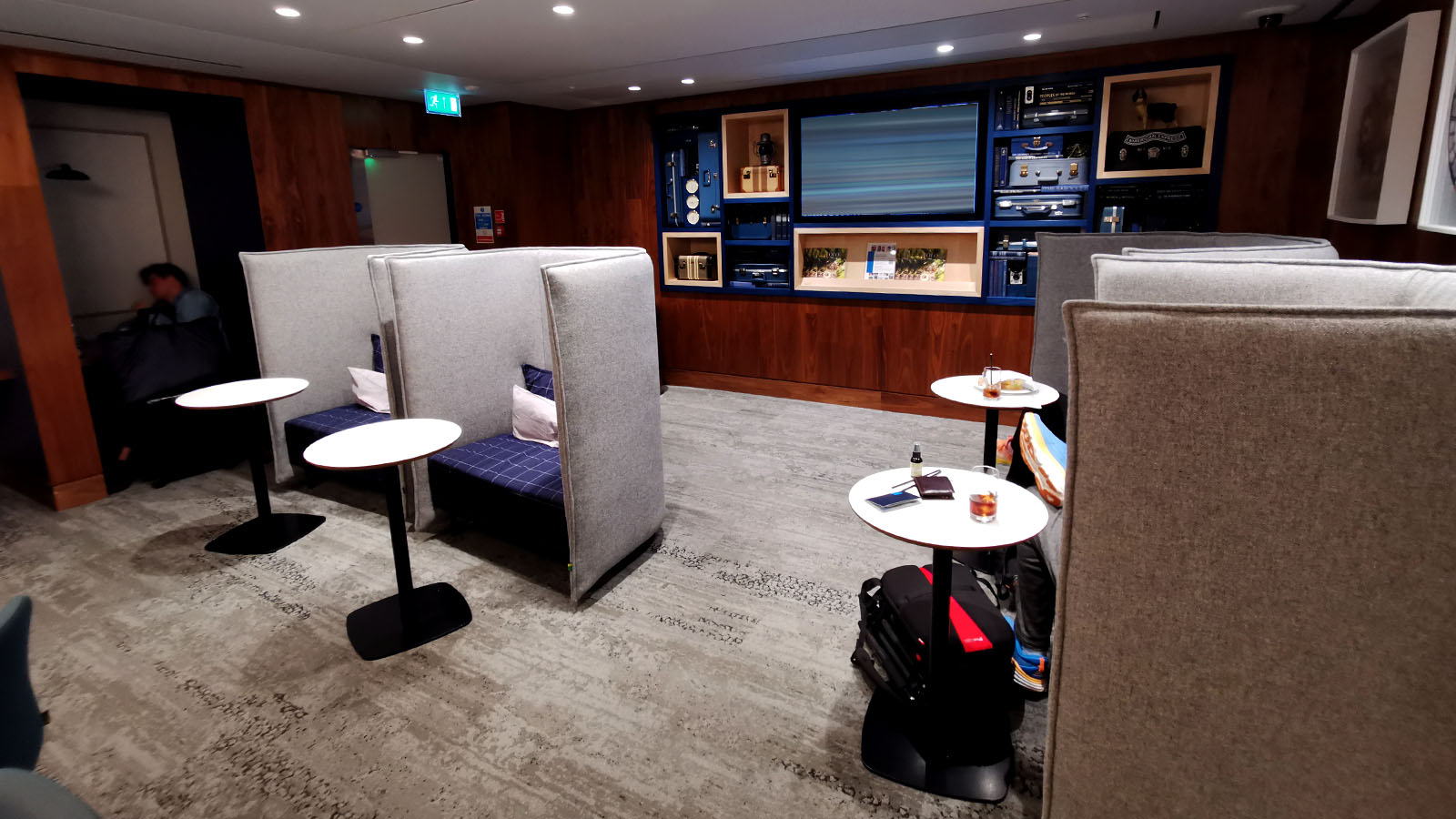 The space adopts design cues from other Centurion lounges in the Amex network. Like a long working bench, a wall adorned with blue luggage and individual pods lining the walls are all here. As somebody who's spent a lot of time in Amex's lounges across Australia, the US and Hong Kong, the London lounge feels familiar, even though this is my first visit to Amex's facility at Heathrow.
The London Heathrow Centurion Lounge currently opens daily at 5:30 am and closes at 9 pm each evening. This suits the departure of QF2 to Singapore, QF10 to Perth – and most other flights from Terminal 3, too. There can sometimes be a wait to get inside. On this late afternoon visit, I'm asked to register my details. I receive an SMS 35 minutes later when it's 'my turn', prompting me to return.
Food and beverage at the Amex Centurion Lounge, London Heathrow
There's a lot to eat at the London Heathrow Centurion Lounge. Buffet options are substantial, with a good range of proteins and vegetables to create a main-sized meal. On the lighter side, you can also graze on sandwiches, salads, antipasto and cheese. It's small, but I like how the crustless sandwiches are cut into fingers. They remind me of afternoon tea at The Savoy and would easily look at home on a tiered high tea stand.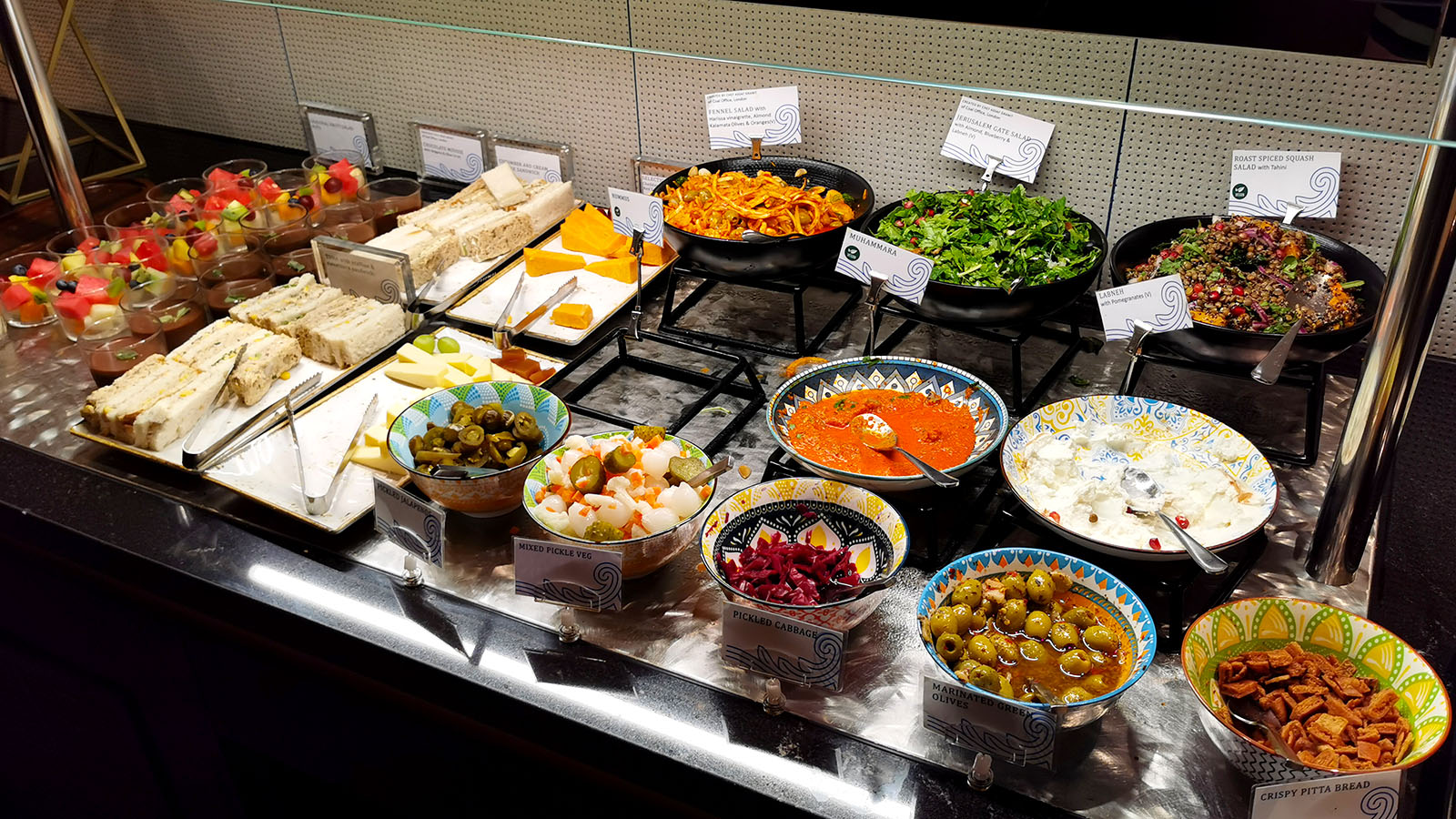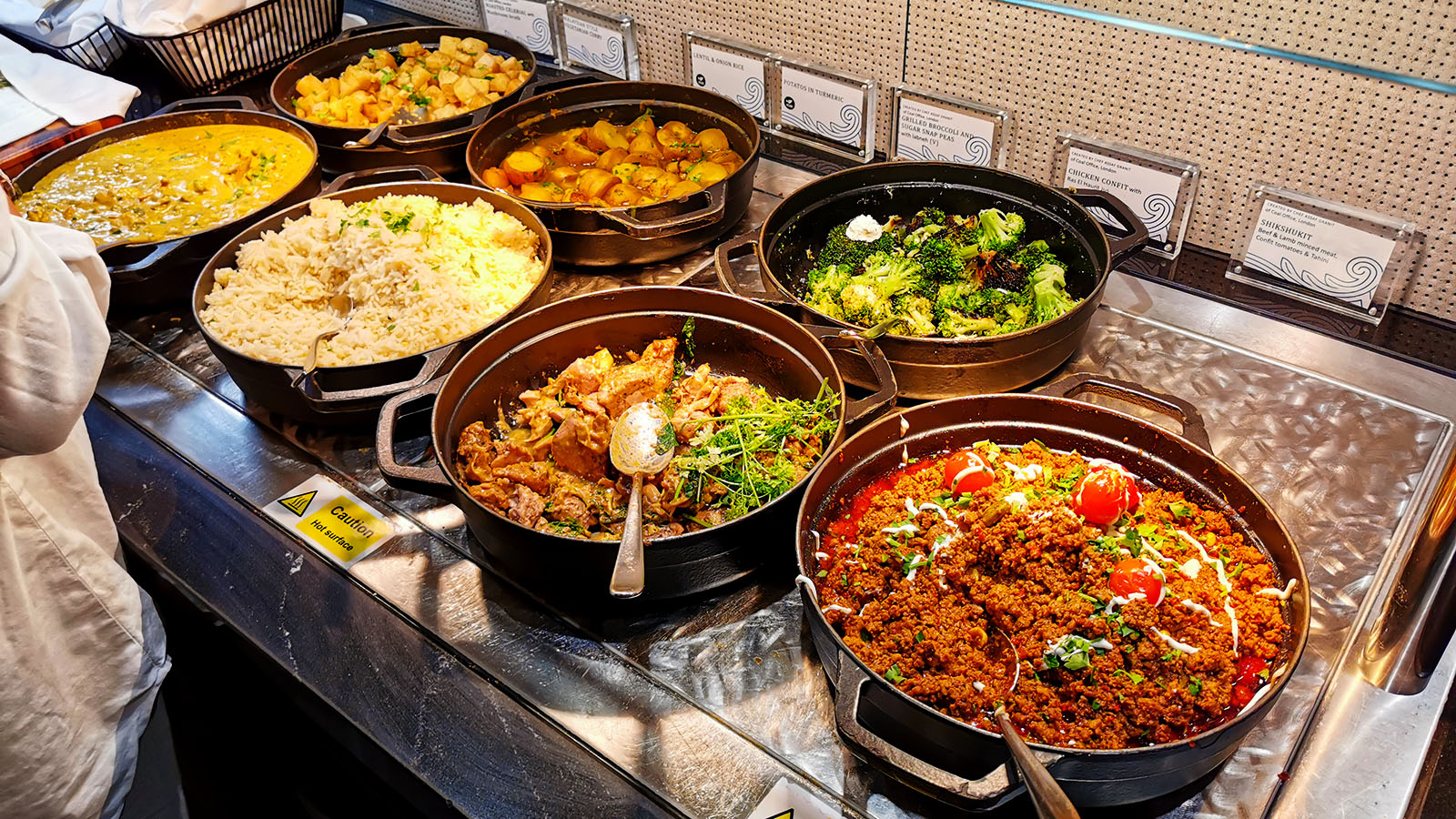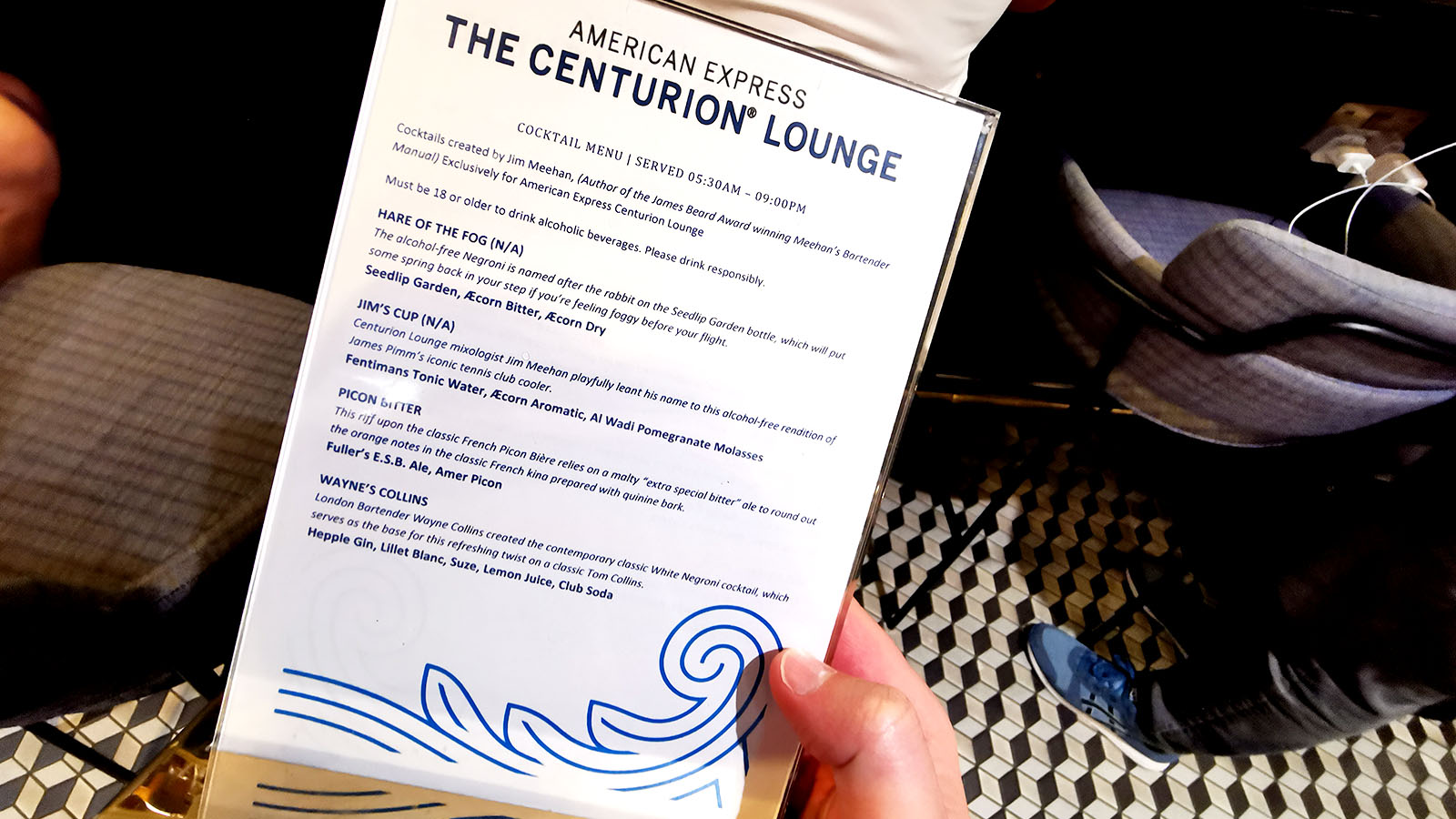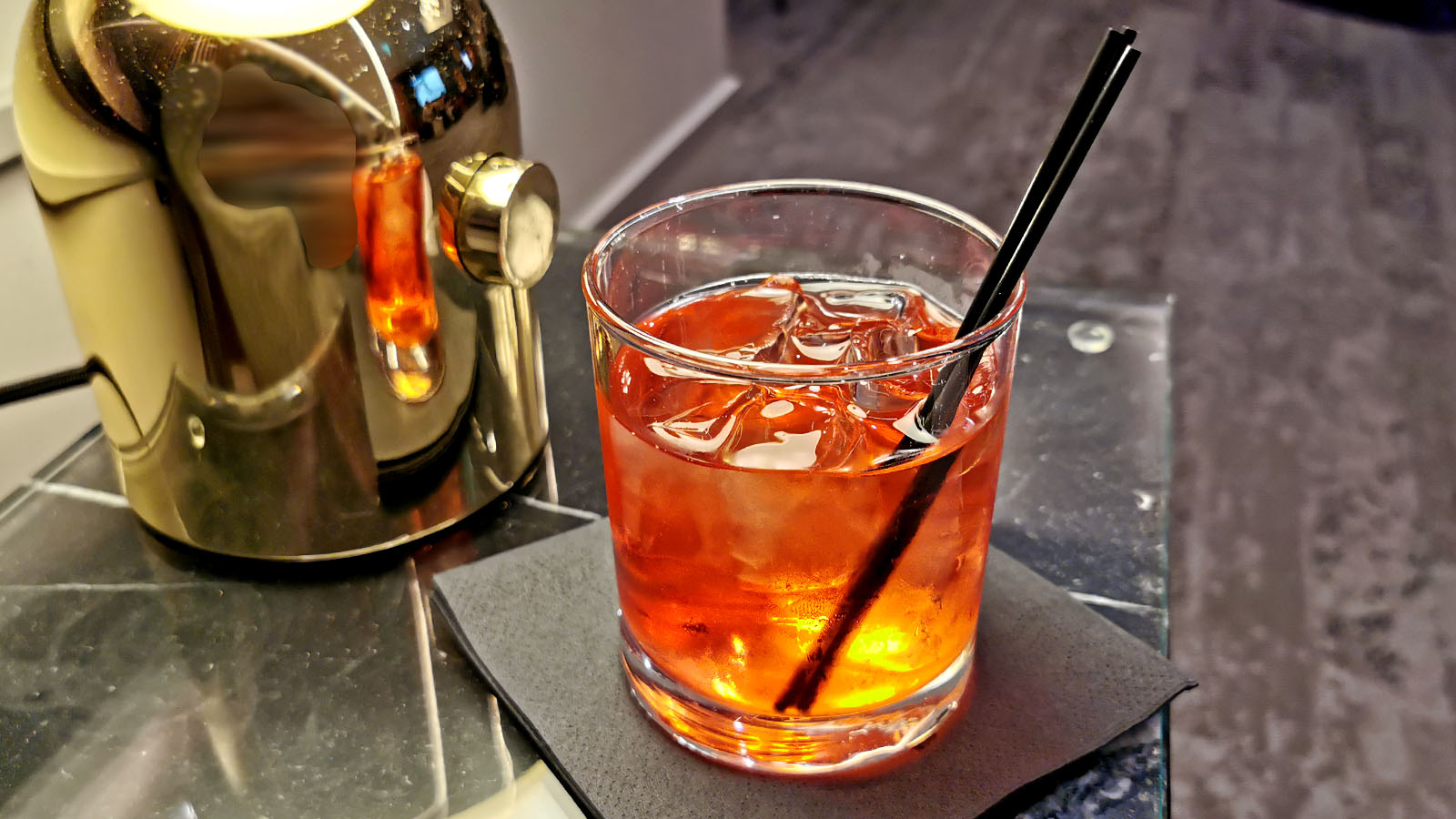 On the beverage side, there's a full cocktail bar. If you're getting a head start on a special trip, bartender service begins early at 5:30 am. I'm here later in the day, and it's the seventh lounge I've visited during this pass through Heathrow, so the mocktail selections are more appealing.
At the very top of the menu, I spot a signature of the lounge – 'Hare of the Fog'. It's an alcohol-free negroni and it tastes great. It's fair to say I also enjoy negronis in the more traditional form. But when you travel a lot, drinks are always there – so choosing one without alcohol never feels like you're missing out. And here at the Centurion Lounge, it sure beats something standard like a Diet Coke. More of this, please.
Amenities in the Amex Centurion Lounge at London Heathrow
My visit to London Heathrow's Centurion Lounge happens to coincide with Wimbledon. Or, to be more accurate, I'm transiting through the UK the day after the women's doubles and men's singles final – darn, I just missed them both! Fortunately, though, the lounge is still dressed in theme.
American Express is a Wimbledon partner, and Card Members can get early access to Wimbledon tickets. If I wanted to lock in seats for Wimbledon 2024, I could easily scan the QR code in the lounge and snap something up. But I resist the temptation – planning that far ahead is hard.
Otherwise, the lounge has some expected features and one unexpected nicety. On the predictable side, on-site restrooms and shower facilities are available. A gift given on arrival is less expected – a personal-sized bottle of hand sanitiser spray. It's conveniently less than 100ml, so passengers in transit won't have it confiscated at their next security check.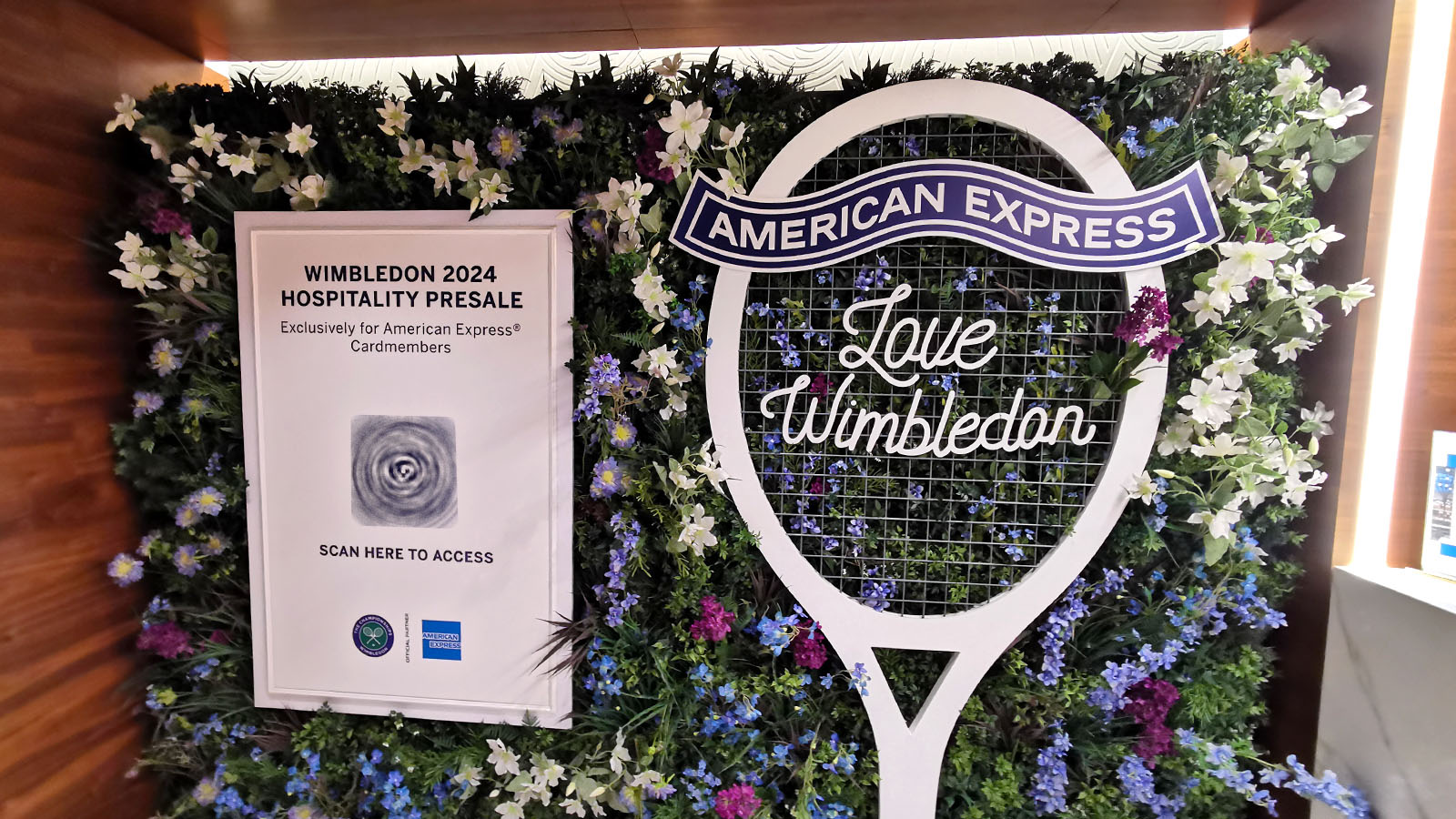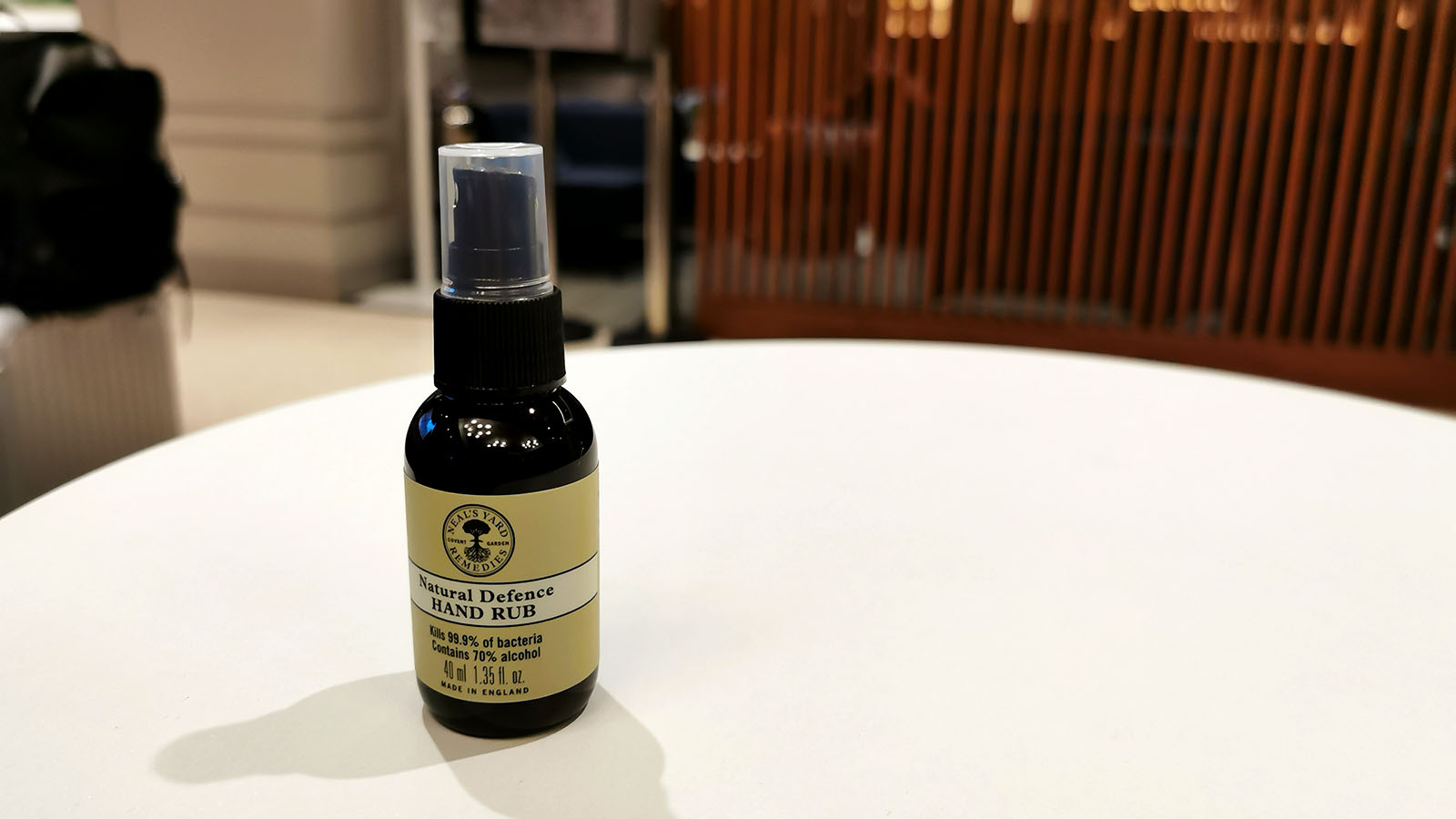 Access
This may be an American Express Centurion Lounge in London, but eligible Platinum Card members from Australia – and other countries – are welcome to stop by. The rules can differ slightly for US cardholders, but here's who makes the cut via an eligible Australian card:
It's always helpful to remember that other 'Platinum' Amex cards from Australia don't qualify. For instance, the Amex Platinum Edge, Amex Velocity Platinum, Amex Explorer and Qantas Amex Ultimate don't make the cut. Any complimentary invitations for the Centurion lounges in Sydney and Melbourne also can't be used in London.
For Platinum Card Members, access is available within three hours of an onward flight's scheduled departure time. There's an exception for travellers in transit, though. Present a same-day boarding pass for your inbound flight, along with your boarding pass for onward same-day travel, and you're all set.
Be mindful that you may need to wait to get inside during busy periods. After registering my details at the front desk, it takes 35 minutes for an SMS to arrive, inviting me to return. Fortunately, I qualify for entry into many different lounges today, and that's time enough for a quick à la carte dinner in the nearby American Airlines International First Class Lounge. (That's courtesy of my Qantas status and onward British Airways boarding pass, not via American Express).
Centurion Members can visit the lounge any time on their day of travel. This includes visits over three hours before departure, even without a boarding pass for an inbound flight.
The verdict
Selfishly, as an Australian traveller, I'm very happy that Amex chose London Heathrow's Terminal 3 for its Centurion Lounge. This makes it accessible when travelling with a wide range of airlines popular with Aussies, including Qantas itself.
Certainly, not every flight departs from T3, but a good chunk does. In fact, Qantas' partner British Airways uses the separate Terminal 5 as its main Heathrow home, but selected BA flights depart from Terminal 3 even so. As it happens, today's two-hour hop to Warsaw departs from T3, so I can visit the Centurion Lounge.
As for the lounge itself, even when busy, it feels less 'chaotic' than some of Amex's other lounges. In particular, Los Angeles and San Francisco are often bustling. But here, even after waiting to come inside, I have a reasonable choice over where to sit. Put simply, it's worth the wait.
Also reviewed: American Express Centurion Lounge, New York JFK
All photography by Chris Chamberlin, who accessed the lounge as a regular guest.
---
Stay up to date with the latest news, reviews and guides by subscribing to Point Hacks' email newsletter.
American Express Centurion Lounge, London Heathrow
was last modified:
November 13th, 2023
by