Green tier is Qantas' latest push into sustainability, rewarding members with a small prize (10,000 points or 50 Status Credits) for completing an eco-friendly checklist. One of the six categories is 'Sustainable Stays', where you need to book at least one night with an eco-accredited hotel.
But which properties are part of the program? We find out.
Not familiar with the Qantas Green tier? Watch our video here:
What are Sustainable Stays?
If you've ever wanted to reduce your environmental footprint when staying at hotels, then a visit to an eco-accredited property should be on the cards for you. These are places that prioritise ethical practices including clean energy, efficient water management and conservation practices. They might also be designed innovatively to reduce their impact on the surrounding area.
If you're after the Qantas Green tier, staying at least one night at a listed sustainable property will help you get one of the five ticks needed to achieve your goal.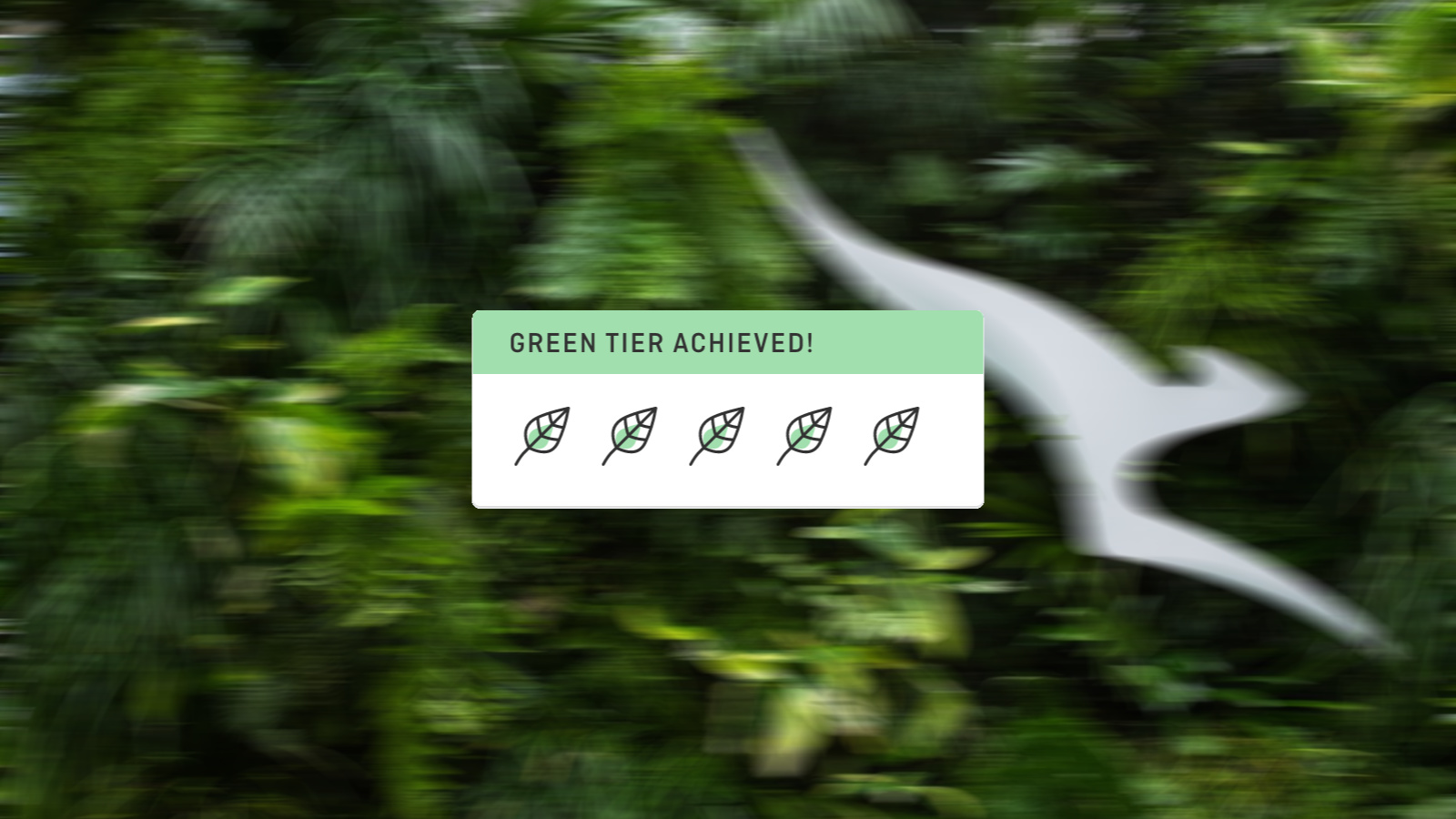 Ad – Scroll down to continue reading.Minimum spend, terms & conditions apply.
Which properties are listed?
You can see the full list of participating properties on Qantas Hotels. Despite what you may think, not every property is out by the water or nestled in a forest – some city stays are eligible too. But all participating properties are in Australia – you can't fulfil this requirement overseas right now.
Island retreats
These are mainly high-end retreats in dreamy destinations such as the Whitsundays or Lord Howe Island. If money is no object, you'll feel one with nature here.
City breaks
If time is limited or you want a getaway in the concrete jungle, these hotels are aiming to minimise their impact.
Beach getaways
Sometimes, all you want is to kick back by the sea and enjoy an idyllic sunrise or sunset.
Outback escapes
You'll find these lodges within the heart of the country.
Tropical paradise
If you're headed to the north or south of Queensland, visit these stunning properties.
Summing up
There are over 25 properties in Australia that will count towards your Sustainable Stays requirement with the Qantas Green tier. Unfortunately for some readers, you'll see that most of the participating hotels are in Queensland. There are a few in some of the other states and territories, but those tend to be in resorts in far-flung locations.
The cheapest stays are the ones in the city – such as Alto Hotel on Bourke which starts from $189 a night
In the first year of a Qantas Green tier, you can skip the Sustainable Stays requirement by doing a quiz in the Wellbeing app instead. But in subsequent years, you won't have that option again, and will probably need to complete a stay.
By knowing where the properties are located, you can decide whether it's worth chasing the Green tier or not. And remember, you can continue to earn 3 Qantas Points per dollar spent through Qantas Hotels.
Which 'Sustainable Stays' count towards Qantas Green tier?
was last modified:
September 6th, 2023
by