Does your business conduct transactions abroad? Soon, you could be jetting off overseas sooner thanks to a new way to earn points with foreign payments. The airline's loyalty division is tapping into uncharted waters with the launch of Qantas Business Money. It's powered by Australian-founded fintech giant, Airwallex.
Tapped to launch in the second quarter of 2022, Qantas Business Money will be available to more than 350,000 small and medium businesses (SMEs) that take part in the Qantas Business Rewards program.
How does Qantas Business Money work?
Members will be able to save up to 70% on competitive foreign exchange rates, compared to the traditional banks. Airwallex offers local business accounts in 11 major currencies, including US Dollars, Euros, British Pounds and more.

You'll be able to set up international bank accounts with minimal fuss. As for spending, you can use virtual Visa Business debit cards to conduct payments in local currencies. Talk about convenience!
Qantas Loyalty CEO, Olivia Wirth, said that earning Qantas Points on everyday business expenses would be 'a real drawcard for members.'
In partnership with Airwallex, we'll be delivering a digital cross border payment platform that allows members to access extremely competitive foreign exchange rates and transact in local currencies when doing business offshore, all the while earning points.

Australia's love of earning Qantas Points has seen us build strong partnerships with some of the country's biggest brands, as well as some of the most innovative. These connections are key to keeping our members engaged in the program and ultimately drive value for our business.

– Olivia Wirth, Qantas Loyalty CEO, 22 February 2022
Ad – Scroll down to continue reading.Minimum spend, terms & conditions apply.
How do I earn points with Qantas Business Money?
Qantas Business Money will offer new customers up to 25,000 points for signing up and transacting. You'll also be able to earn an ongoing rate of 1 Qantas Point per AU$10 transacted.
While that might not seem like a lot, we're certainly relishing the opportunity to earn something at least, while still saving money on international transaction fees. That proposition is hard to beat.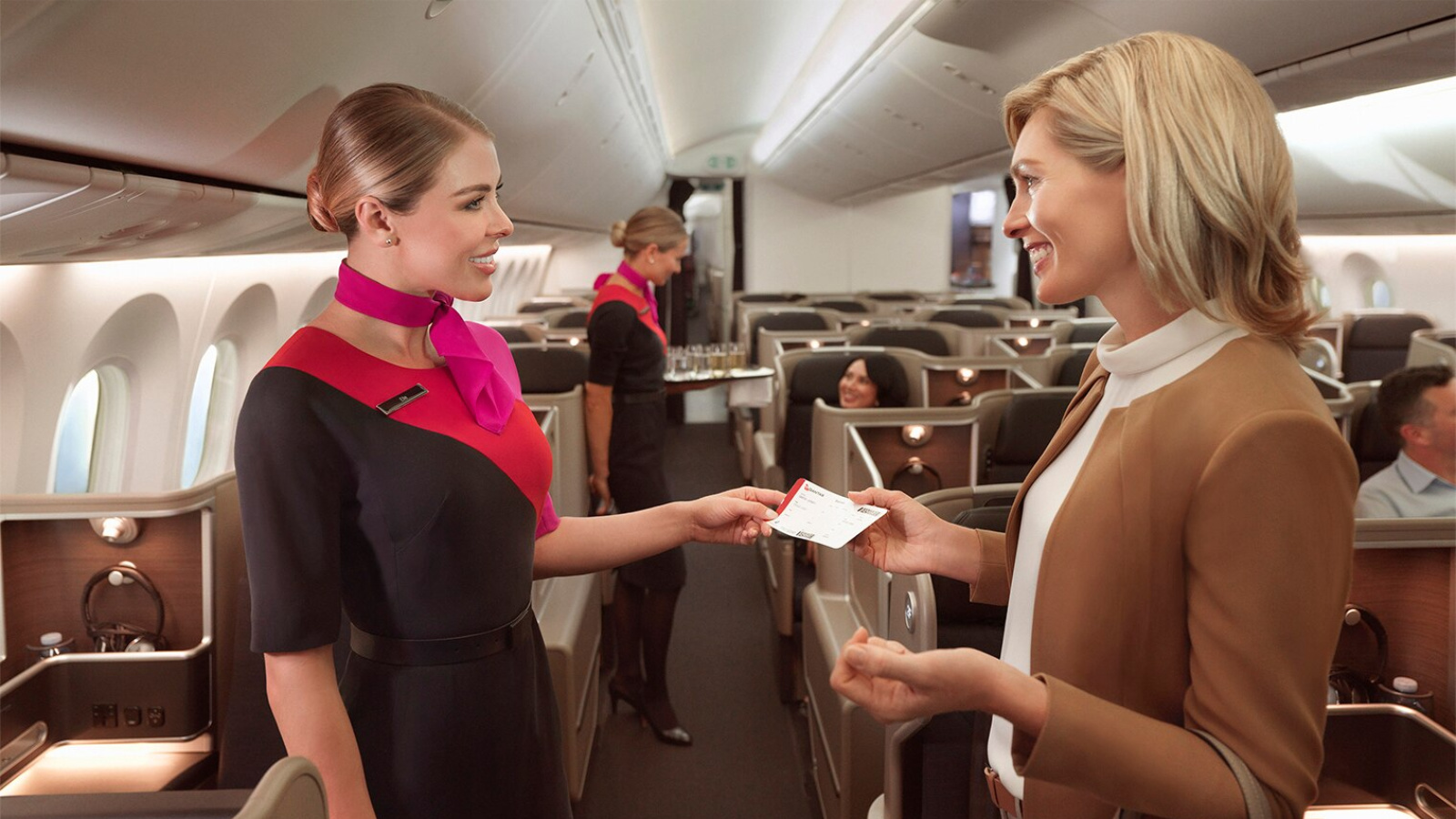 Airwallex co-founder and CEO, Jack Zhang, enthused that he was very excited to work with one of the most iconic brands in Australia.
This partnership is testament to the strength of our competitive global financial infrastructure that we've built over the last six years. Our platform empowers small businesses to operate globally without complexities and remove barriers to international expansion.

It also enables larger organisations like Qantas to provide these same benefits to their customers through seamless integration.

– Jack Zhang, Airwallex co-founder and CEO, 22 February 2022
Summing up
The launch of Qantas Business Money is great news for business owners that have dealings overseas. You could save lots of money on fees, but also pick up Qantas Points along the way.
Through the Qantas Business Rewards program, you can then send those points to anyone – yourself, a family member, a colleague or even a friend. You've earned it, and now it's time to enjoy it.
Featured image courtesy of Pexels.
Qantas Business Money rewards global payments
was last modified:
March 25th, 2022
by