---
COVID-19 Update: Qantas' international network is severely impacted until mid-2021 at the earliest. This includes suspension of flights and aircraft swaps, including the grounding of a majority of its A380 fleet. Further information can be found in this guide.
---
Most frequent flyer blogs (including Point Hacks) write about using points for travel in First, Business and Premium Economy as being 'the deal'.
However, everyone's financial situation, points balances and preferences are different. That means that the option of using points for Economy Class travel should not be written off.
In this guide, I look at how to determine whether it is worth using your cash or points to purchase a domestic Qantas flight, and rank some example routes according to their value.
Criteria
The route must:
be operated by Qantas or Jetstar, allowing Qantas Points to be used on it
enjoy generally good Economy Class availability (except the first route listed)
Value calculation
We aim to get at least 1.9 cents of value from each Qantas Point we redeem. The way to calculate this is:
Per-point value =

(cash price of ticket – taxes on redemption) /

number of points required
So, for example, if the cash price is $240 and a redemption costs 10,000 points + $50 taxes, then the value is 1.9c per point, which is right at our threshold—anything above that gives you outsized value.
We have a comprehensive guide on how to value points if you want to learn more.
---
Excellent value (above 3c)
Sydney – Lord Howe Island
Cash price: from $480 one-way
Points required: 8,000 one-way
Taxes: $84
Per-point value: 5c
Qantas operates a monopoly on this route, allowing them to charge high cash fares. Award availability can be hard to come by but you may find a scattering of open dates 1-2 months before departure.

Ad – Scroll down to continue reading.Minimum spend, terms & conditions apply.
Good value (above 1.9c)
Brisbane – Mount Isa
Cash price: $393
Points required: 12,000
Taxes: $57
Per-point value: 2.8c
The state of birthplace of the airline suffers from high cash fares, especially to smaller airports in the interior such as Barcaldine, Emerald and Roma.
Perth – Paraburdoo
Cash price: $354
Points required: 12,000
Taxes: $60
Per-point value: 2.5c
Just like in Queensland, Western Australians are hit with high cash fares due to a lack of competition and lower population density. Prices to mining centres like Port Hedland and Karratha are driven up by business customers, whilst points can also be a good option for flying to Darwin and Alice Springs.
Perth – Broome is often better bought with cash.
We've got more information on how Western Australians can maximise their Qantas Points here.
Melbourne – Alice Springs
Cash price: $300
Points required: 12,000
Taxes: $47
Per-point value: 2.1c
Again, Qantas has a monopoly on this route.
Other routes during peak dates
Even popular routes like Sydney – Perth can get expensive during busy travel periods, such as this fare I found for three days after Christmas.
Cash price: $421
Points required: 18,000
Taxes: $42
Per-point value: 2.1c
Routes without a nonstop option
If you wanted to travel from Canberra to Launceston, you would not be able to fly nonstop but rather connect through Melbourne. Even with this stop, this itinerary comes in at under 600 miles in total, which means it falls in the cheapest zone in the Qantas award chart.
Cash price: $251
Points required: 8,000
Taxes: $85
Per-point value: 2.1c
When travelling in a group
Say you are taking a trip with your partner, family and/or friends and have points in your account. Rather than forking out hundreds of dollars for your flight to, say, Tropical North Queensland, it may make sense to make a dent in your frequent flyer balance and just use cash for the tax co-payment.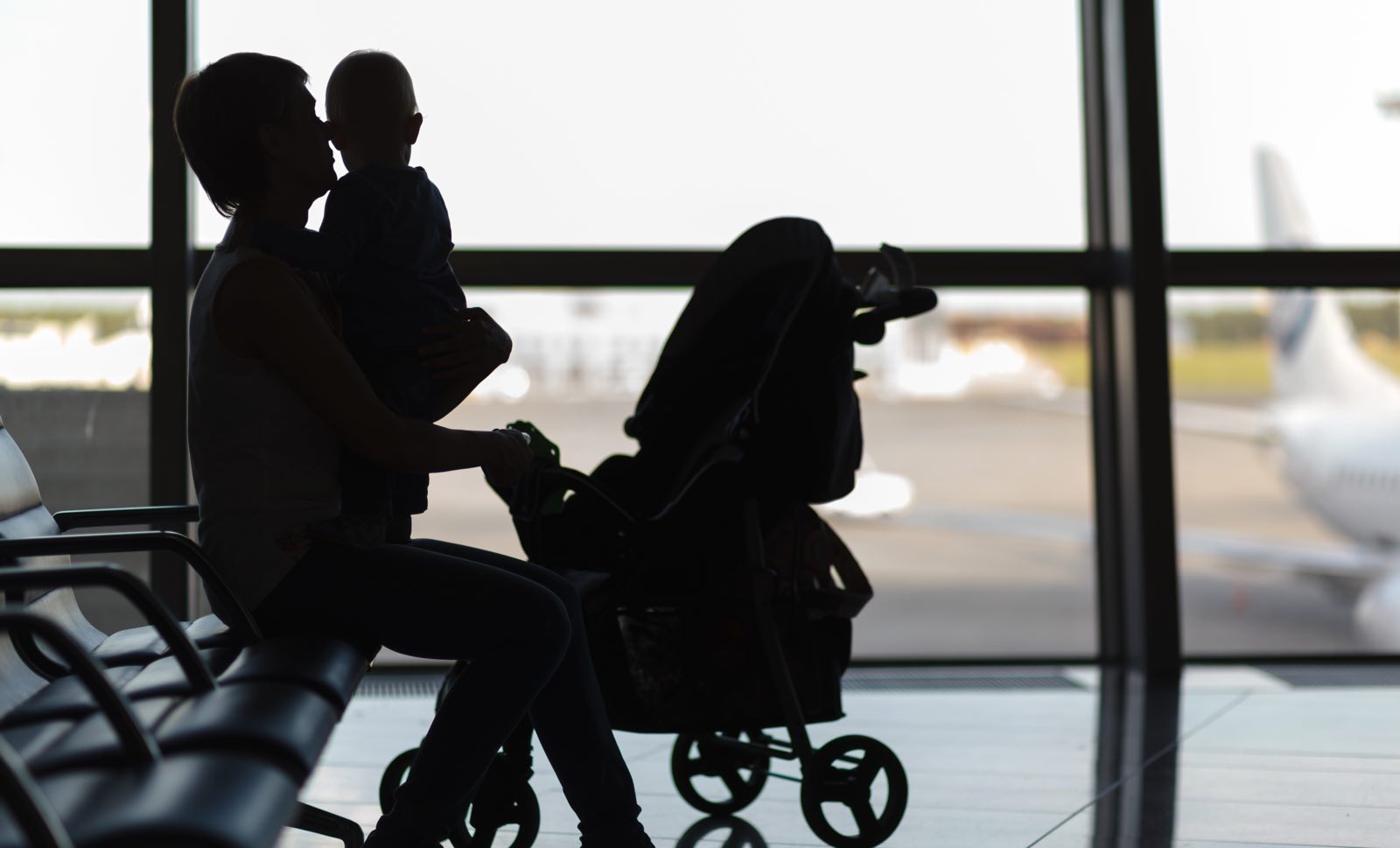 Average value (1.5-1.9c)
Whilst the following routes are under the 2c threshold, depending on your financial and frequent flyer balance situation, you may deem it good value to use your points for these flights instead of cash.
Sydney – Dubbo
Cash price: $197
Points required: 8,000
Taxes: $44
Per-point value: 1.9c
Darwin – Alice Springs
Cash price: $267
Points required: 12,000
Taxes: $64
Per-point value: 1.7c
Canberra – Melbourne
Cash price: $186
Points required: 8,000
Taxes: $54
Per-point value: 1.7c
Residents in the catchment area of the airport of our nation's capital are at a disadvantage when travelling internationally. Using points for a positioning flight to Melbourne or Sydney can offset the high cost of a cash ticket.
Hobart – Sydney
Cash price: $168
Points required: 9,600 on Jetstar
Taxes: $28
Per-point value: 1.5c
Poor value (below 1.5c)
Adelaide – Kangaroo Island
Cash price: $120
Points required: 8,000
Taxes: $37
Per-point value: 1c
I thought this 35-minute flight operated in a duopoly with Rex would provide outsized value. However, due to the relatively high number of points required, per-point value is low. That being said, it may pain you to be forking out more than $3 per minute of flying time if paying with cash.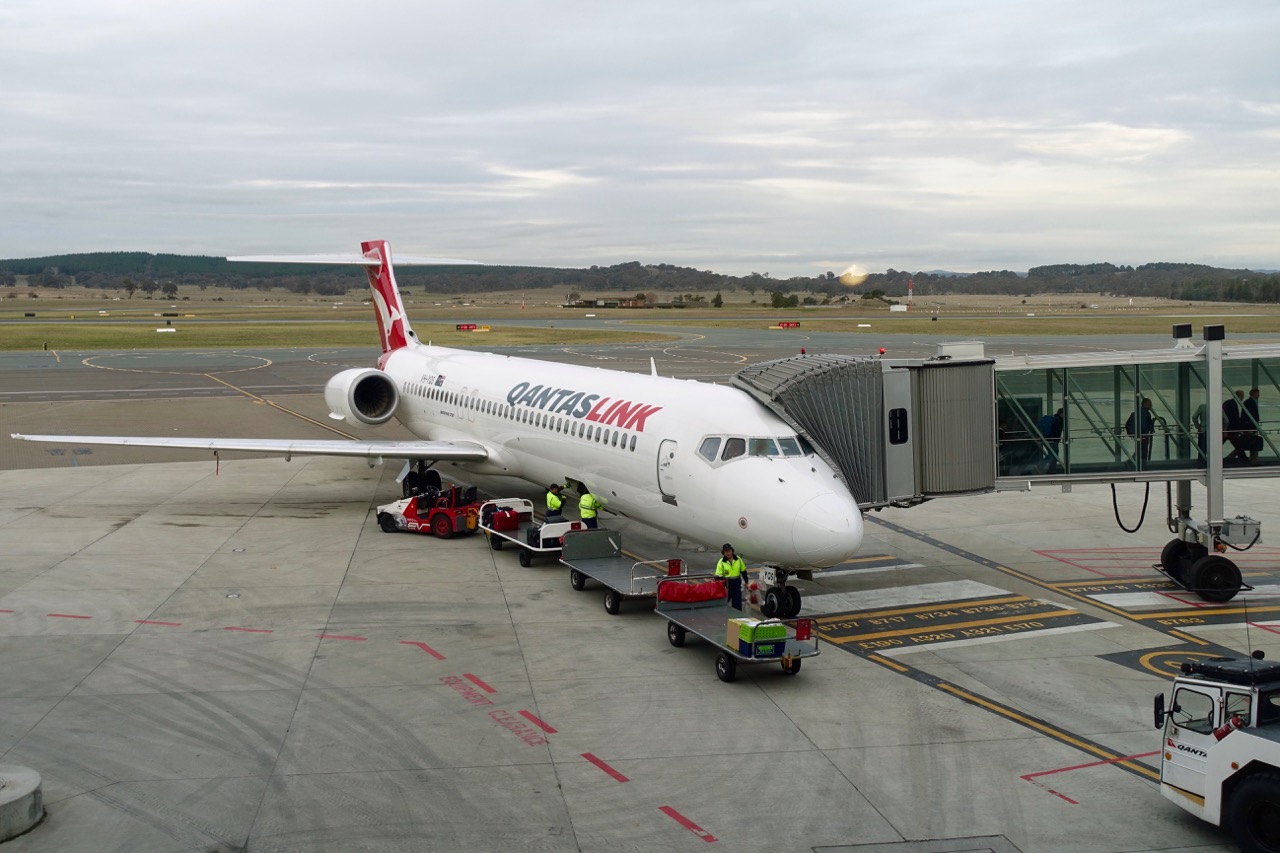 Sydney – Uluru
Cash price: sometimes as low as $85
Points required: 14,400
Taxes: $58
Per-point value: 0.2c
I thought this niche route would again provide lots of value. However, because Jetstar operates it (as well as from Melbourne and Brisbane), you can often get a good deal paying with cash, especially given the high tax co-payment.
Summing up
If you have a balance of Qantas Points and want to use them for Economy Class travel, then that is absolutely your prerogative.
If you have the time, it helps to do the calculation of the value you are getting from each point and compare it against future travel plans that you have. By doing so, it will help you allocate your points to the trip/s that will provide maximum value.
The pattern here is that you will generally get the most value from domestic Economy Class travel using your Qantas Points on routes on which Qantas is the sole operator. However, if you are flying in a group and/or during a busy travel period, then it may make sense for you to use your points to offset the cost of an expensive flight.
Finally, it is generally best to use cash for Jetstar flights.
How do you get outsized value from using your Qantas Points for domestic Economy Class travel? Are there any routes that your points should not be used on?
---
Looking for more inspiration for how to spend your hard-earned frequent flyer points?
Here is a comprehensive list of all of our Best Uses of Points guides. There may be some overlap but each guide has its own twist.
Qantas Frequent Flyer
Velocity Frequent Flyer
American Express Membership Rewards
Asia Miles
KrisFlyer
Etihad Guest
Emirates Skywards
Woolworths Rewards
When it does (and doesn't) make sense to use your Qantas Points for domestic travel in Economy Class
was last modified:
May 16th, 2022
by