All members of Qatar Airways' Privilege Club program were treated to a Christmas surprise, with a gratis status extension being rolled out. Privilege Club Silver, Gold and Platinum cardholders can now expect their elite status to run until at least 31 March 2023.
This includes Privilege Club members who initially received a status match from Virgin Australia and other airlines back in mid-2020. With plenty of extensions since then, that's nearly three years of elite oneworld status from a single match!
But now, Qatar Airways is raising the stakes with a new double Qpoints promotion. Qpoints are essentially the 'Status Credits' that you need to maintain your tier. But until 31 March 2023, you can earn double Qpoints for new Qatar Airways flight bookings made for travel before 30 June 2023.
Here's everything you need to know.
1. Qatar Airways Double Qpoints offer
Book by 31 March 2023 and travel by 30 June 2023
For new bookings made from 8 January 2023 until 31 March 2023, Qatar Airways is offering double Qpoints (status credits) to help get you to the next tier faster. All you have to do is include your Privilege Club membership number in the booking, and travel by 30 June 2023.
Of course, if your status expires on 31 March 2023 as part of the status match, you'll want to fly and get those Qpoints locked in before that expiry date, or you may lose your status.
Here's a brief overview of how many Qpoints you can expect to earn on certain routes with certain fare classes. These are standard rates, so be sure to double them under this promo:
| | | | |
| --- | --- | --- | --- |
| Route (one-way) | Economy Classic (N, O, Q, T) | Business Classic (R) | First Elite (A, F) |
| Adelaide-Auckland | 9 Qpoints | 18 Qpoints | n/a |
| Sydney-Doha | 27 Qpoints | 55 Qpoints | 123 Qpoints |
| Perth-Doha-London | 43 Qpoints | 85 Qpoints | 173 Qpoints |
| Sydney-Doha-London | 43 Qpoints | 85 Qpoints | 173 Qpoints |
| Melbourne-Doha-New York | 50 Qpoints | 105 Qpoints | n/a |
The double Qpoints offer also stacks with the reduced tier thresholds for retaining your current status. Members with a tier expiry between 1 January to 31 March 2023 (i.e. most of the status match customers), can retain their current status for:
Platinum: 400 Qpoints (instead of 540 Qpoints).
Gold: 200 Qpoints (instead of 270 Qpoints).
Silver: 100 Qpoints (instead of 135 Qpoints).
Ad – Scroll down to continue reading.Minimum spend, terms & conditions apply.
2. Qatar Airways Status Extension
Extended until: 31 March 2023
Qatar Airways is offering complimentary status extensions to Privilege Club members with elite status. All members will have their status pushed to 31 March 2023.
This includes Privilege Club Silver, Gold and Platinum cardholders. For many, this extension brings an extra three months of frequent flyer status, as those who'd expected a downgrade by 31 December 2022 now have more time to enjoy their benefits.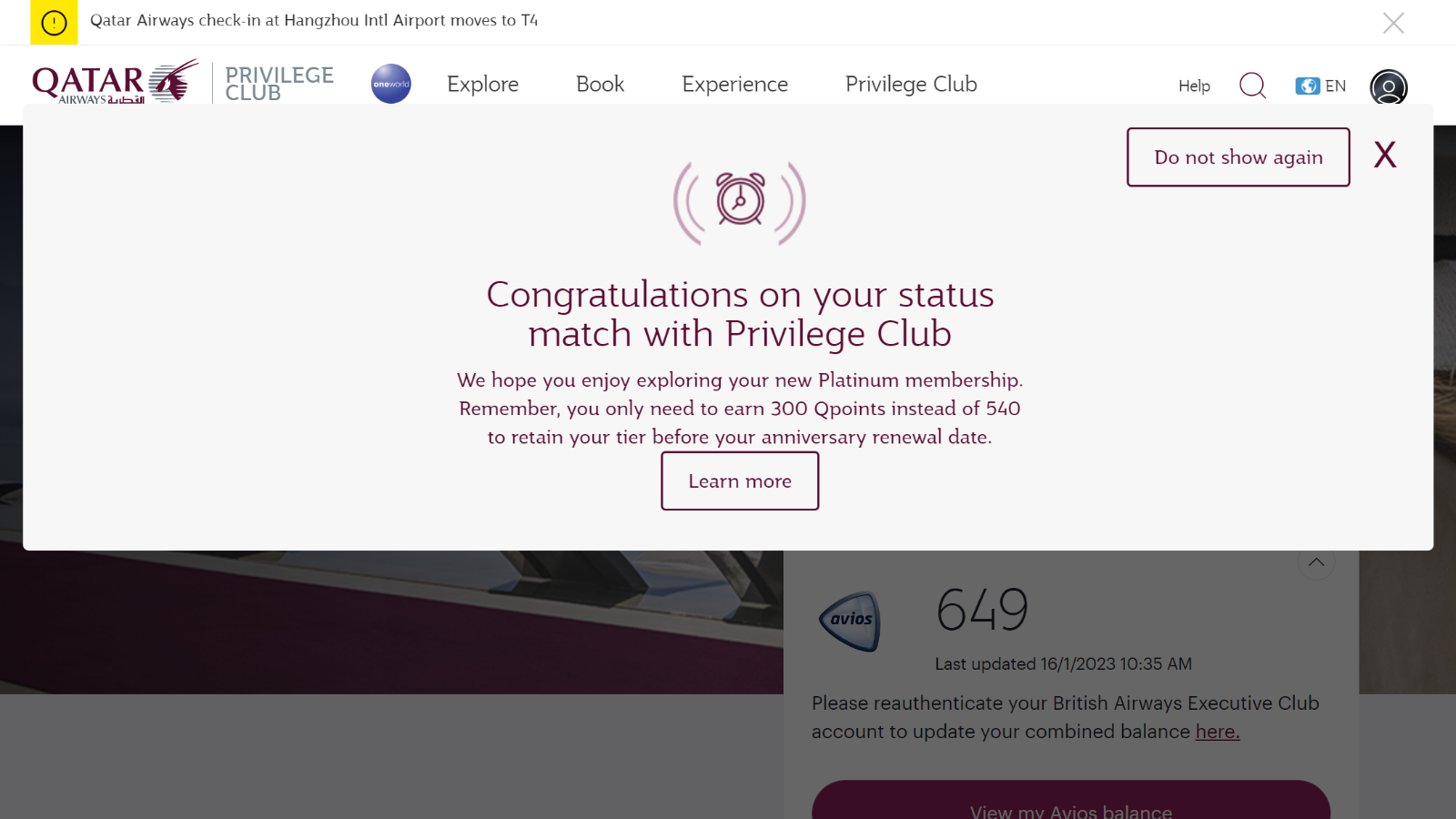 If you're eligible, you may already see an updated status expiry date in your Privilege Club account. Just head to the Dashboard page of the Privilege Club website. On the left, your new tier expiry date should be visible: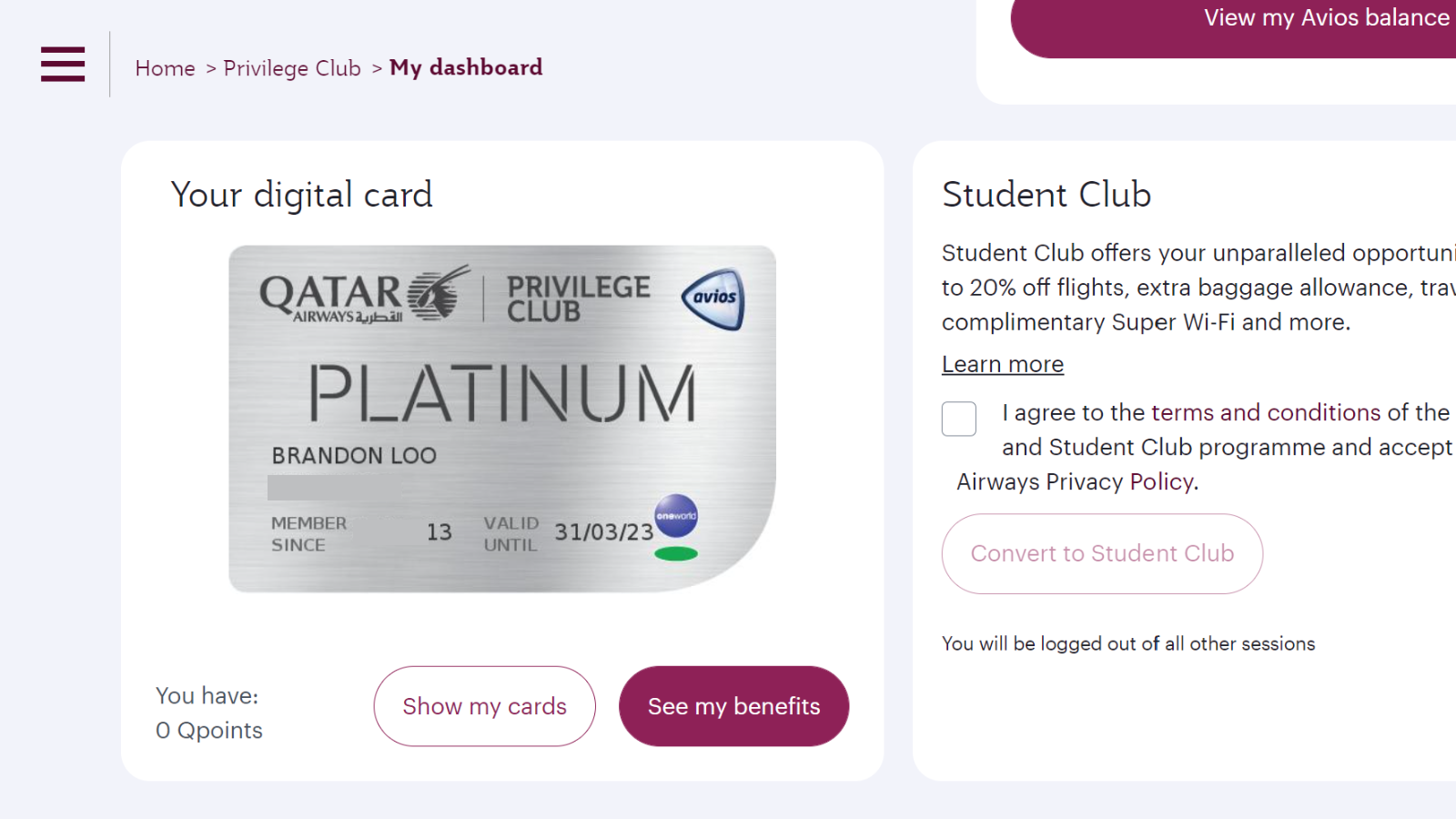 Just be mindful that any 'Qcredits' in your account won't be extended in a similar way. These are neither frequent flyer points nor status credits. They're instead a separate rewards balance that can be spent on things like upgrades or excess baggage.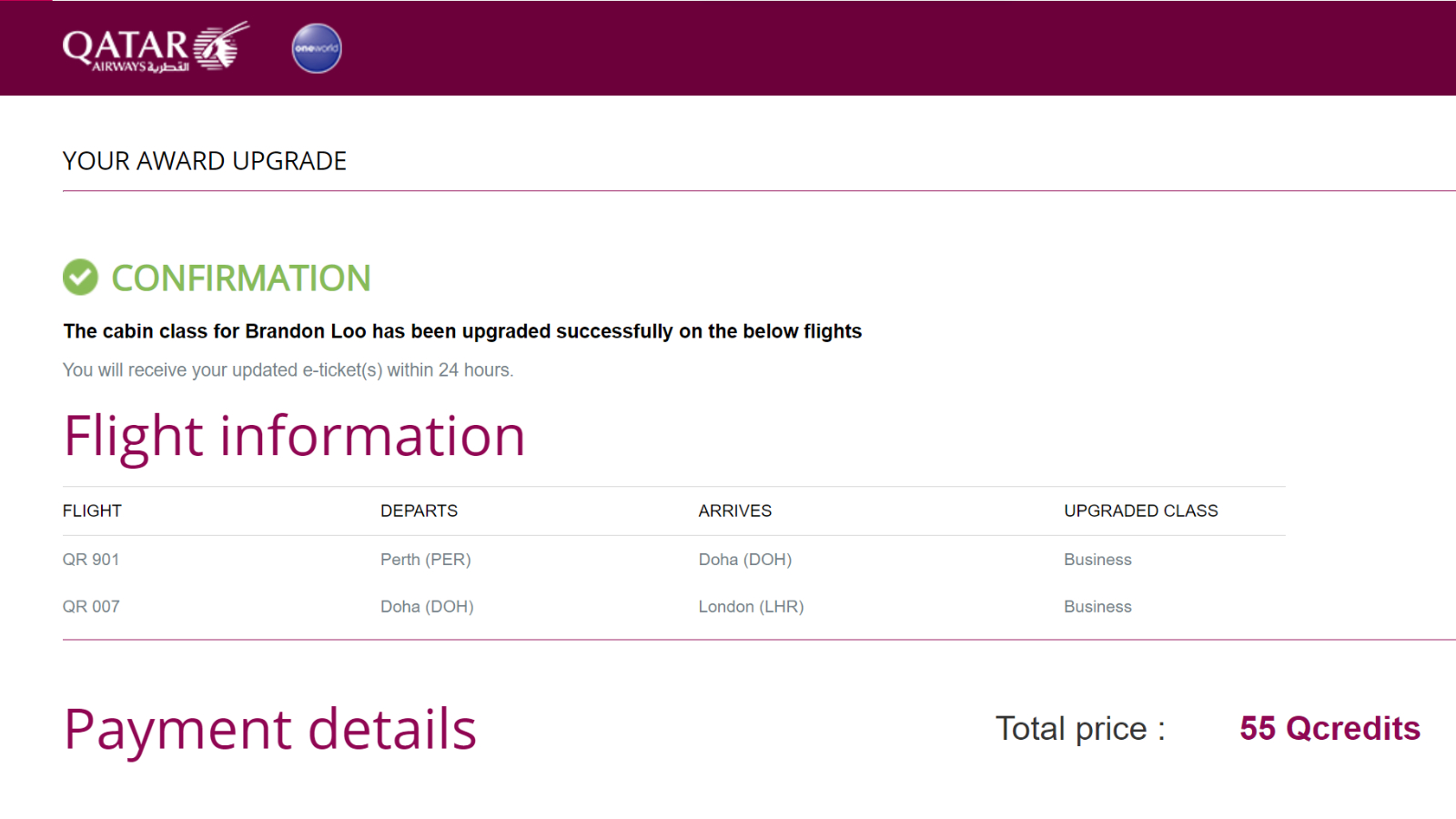 Summing up
We're glad to see that Qatar Airways is offering its members another status extension until 31 March 2023. And it's even easier to retain that status under the double Qpoints offer.
It's particularly great news for those who received a Qatar Airways status match in 2020. Though we've had some time to travel internationally since then, Qatar Airways is adding an extra three months so we can enjoy the benefits a bit longer.
Qatar Airways offers double Qpoints (status credits)
was last modified:
August 25th, 2023
by