It has been nearly three years since Qatar Airways welcomed frequent flyers from six competing airlines with open arms and golden handcuffs. I'm one of the converts. As a Velocity Platinum frequent flyer member, Qatar Airways matched me to Privilege Club Platinum status, the program's top level.
For the first two years, my newly-minted status sat unused, gathering digital dust. But when international travel from Australia became a reality again in 2022, I leapt at the opportunity to start making the most of my benefits.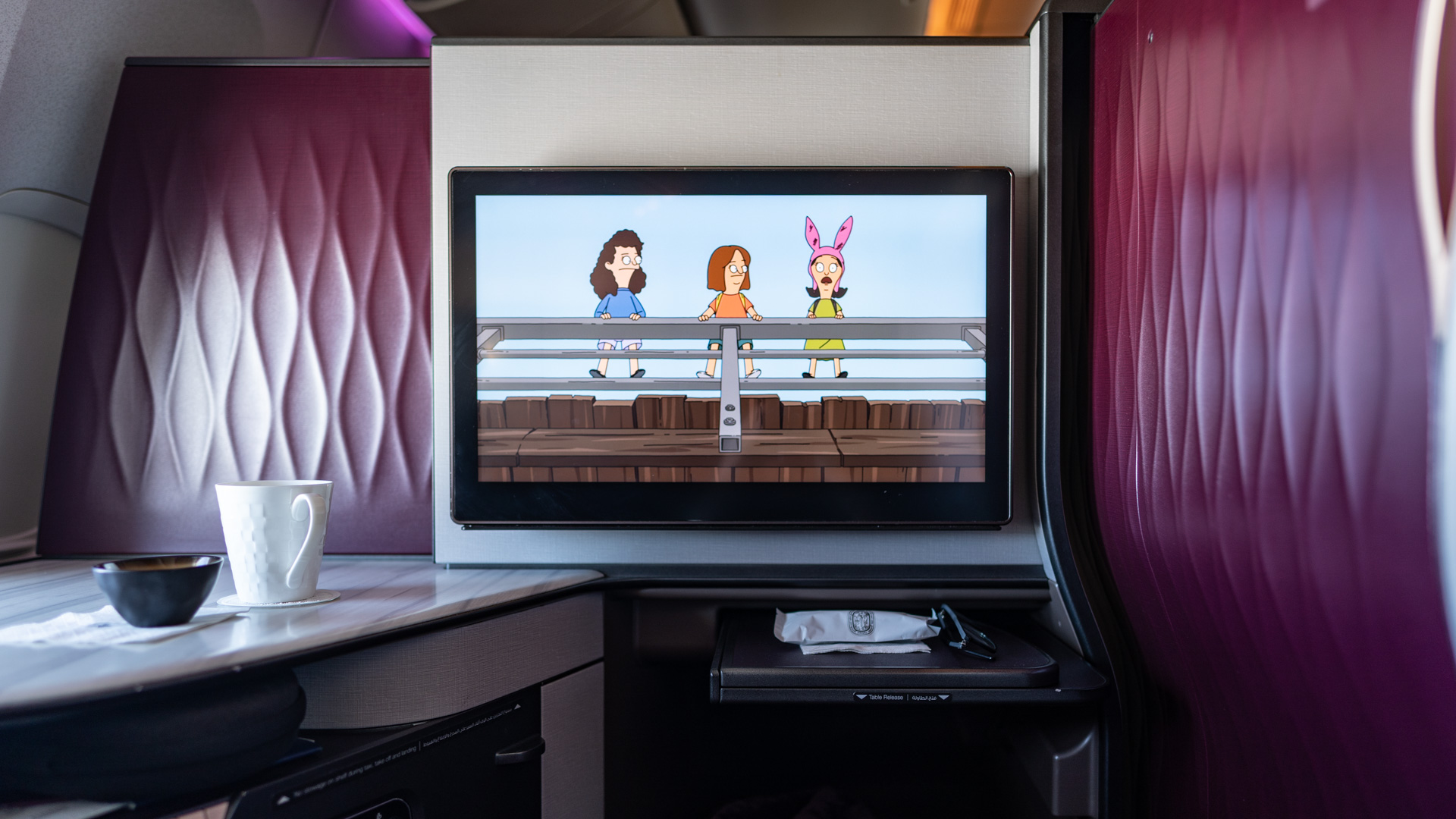 A free upgrade to Business Class with Qcredits
Throughout the airline industry, it's common for carriers to reward top-tier members with some form of free upgrade vouchers. For example, Virgin Australia dishes out four complimentary fare upgrades from Economy Flex to Business, which I religiously use up each year on transcontinental trips.
With Qatar Airways, Platinum members get 60 Qcredits to play with. If you think that might only upgrade a shorter flight, think again. Just 55 Qcredits is enough to upgrade me from Economy to Business on a booking from Australia to Europe!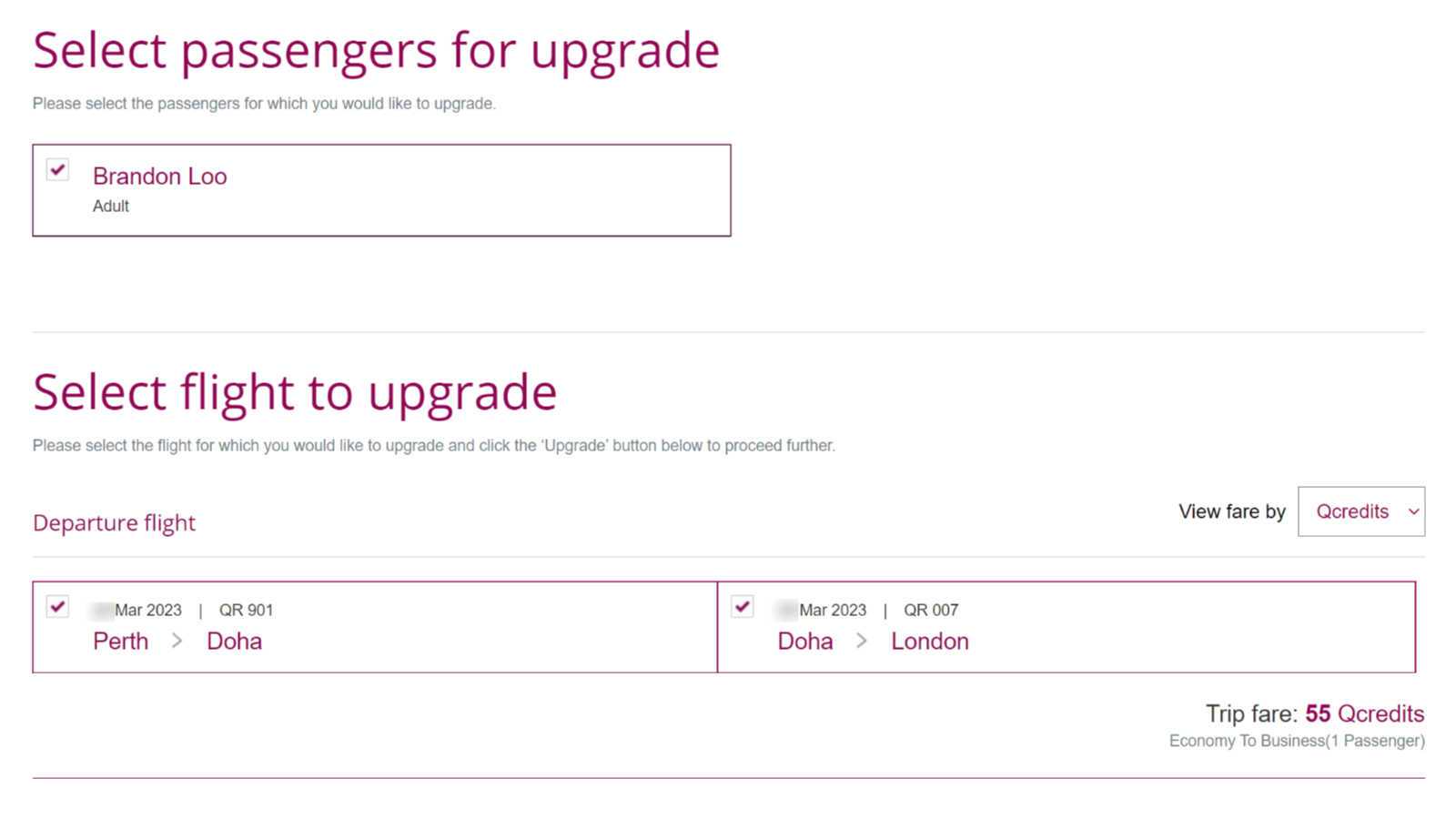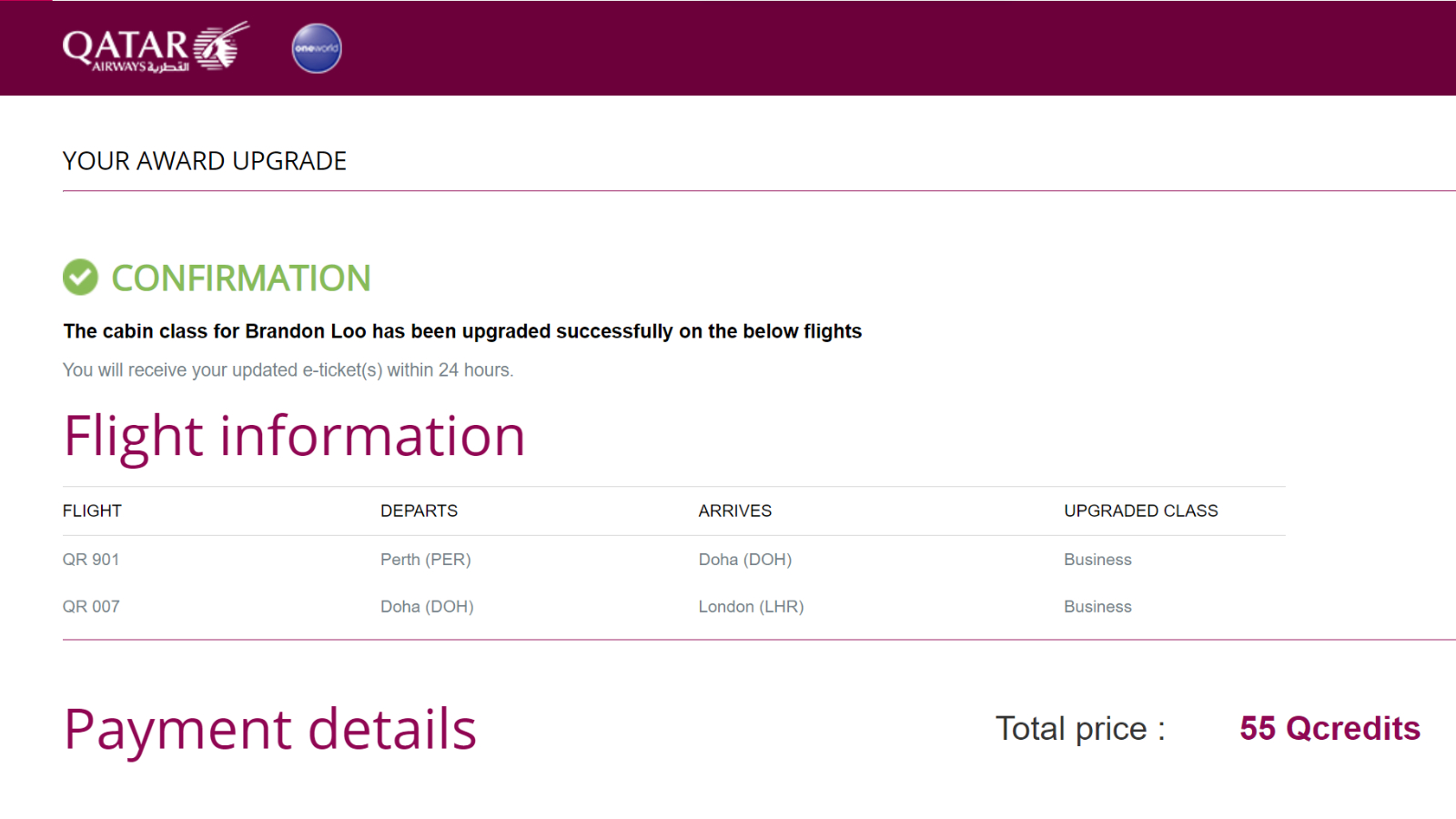 So that's just what I did. As I detailed in my case study about flying to Europe twice in Business and First Class with points, I found a date that had two Business reward seats from Perth to London.
For my partner's ticket, I redeemed it outright with Qantas Points, as that was possible at the time. (Right now, availability via Qantas is heavily curtailed, so you should consider using Velocity Points, Avios or AAdvantage miles instead).
For myself, I purchased the cheapest one-way Economy fare that Qatar Airways was selling from Perth to London – an Economy (T) ticket for AU$1,093. Then it was a simple matter to log in to my Privilege Club account and apply the Qcredits towards the free upgrade.
We've just come back from that trip, and our time in Qatar Airways Business Class was simply sensational.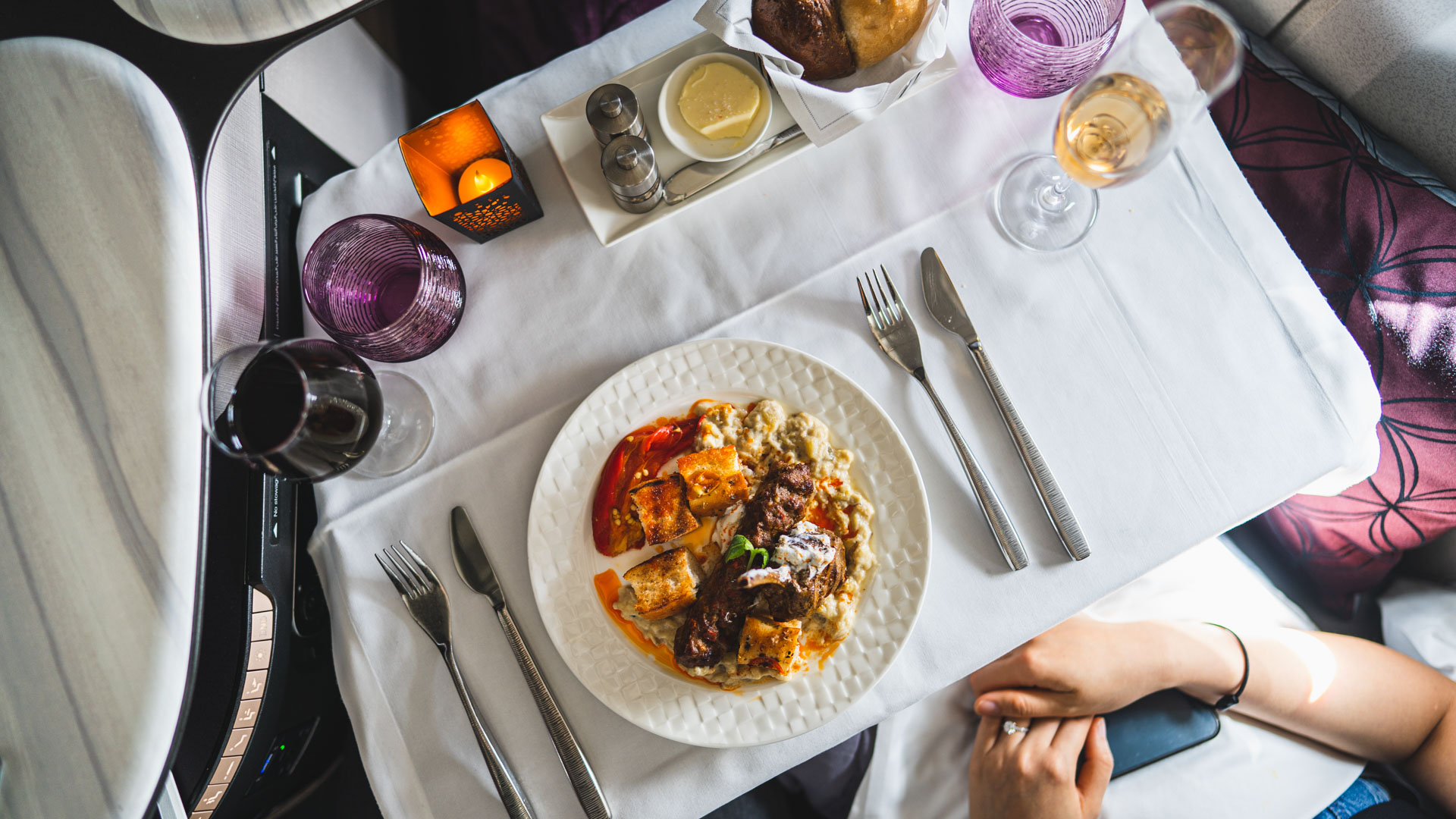 Access to the Al Safwa Lounge in Business Class
Qatar Airways' most prestigious lounge is the Al Safwa First Lounge. Usually reserved for passengers travelling in First Class only, holding Qatar Airways Platinum status also unlocks the sandstone doors when you're flying in Business Class. Even on an upgraded Economy fare, it turns out.
(Here's a quirk: normally, upgraded Qatar Airways fares Economy fares are not eligible for any lounge access. I wouldn't have even been able to access the Al Mourjan Business Lounge, even with my Platinum status. But the Al Safwa First Lounge beckons instead, so who am I to complain?)
Doha's Hamad International Airport is busy at the best of times, but the Al Safwa Lounge is a literal oasis of peace. Add restaurant dining, a day spa (the jacuzzi is free to book) and even nap rooms – it makes any transit hassle-free.
I've had the pleasure of swinging by three times over the last six months – twice as a Business Class passenger and once travelling in First Class.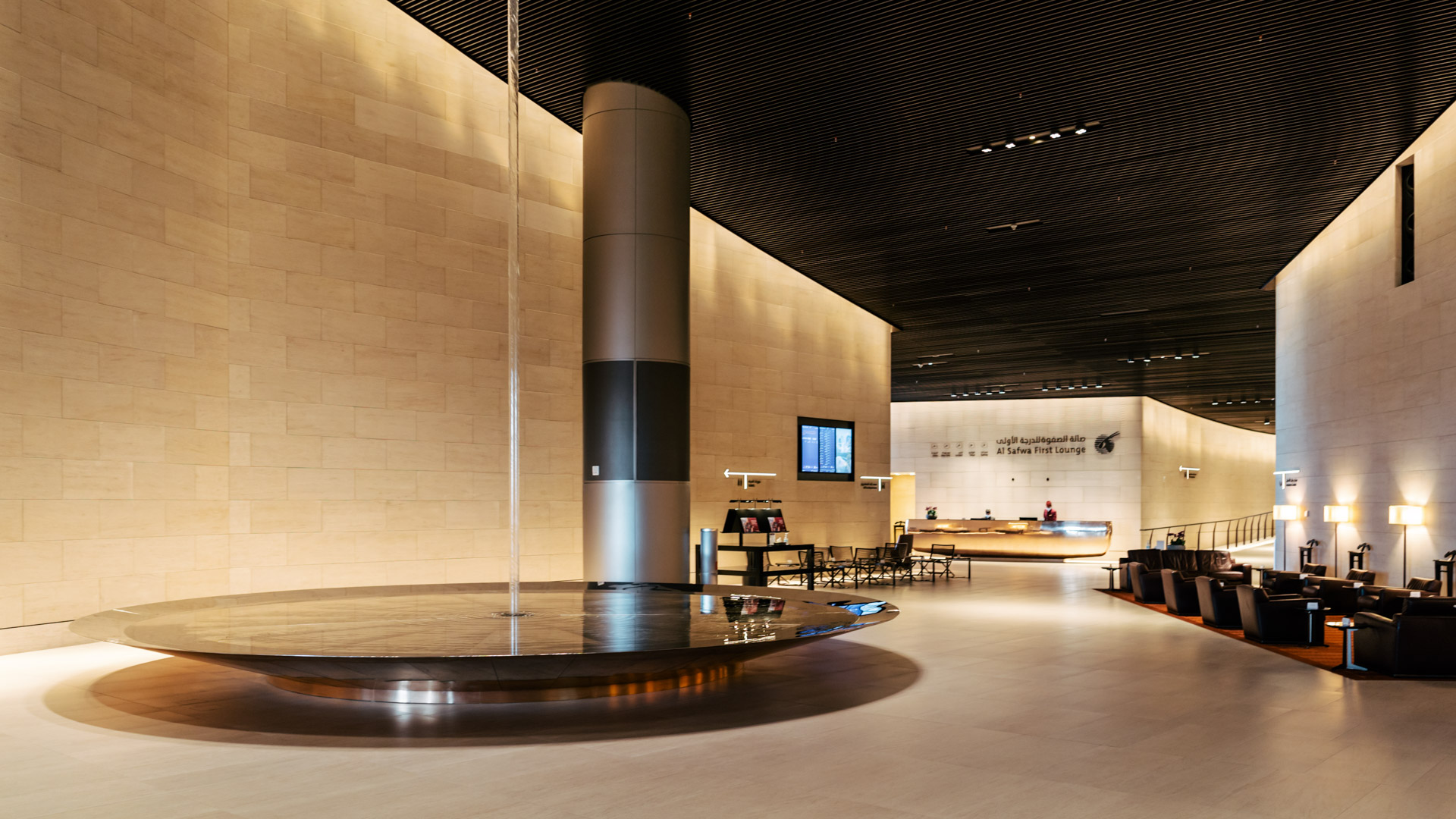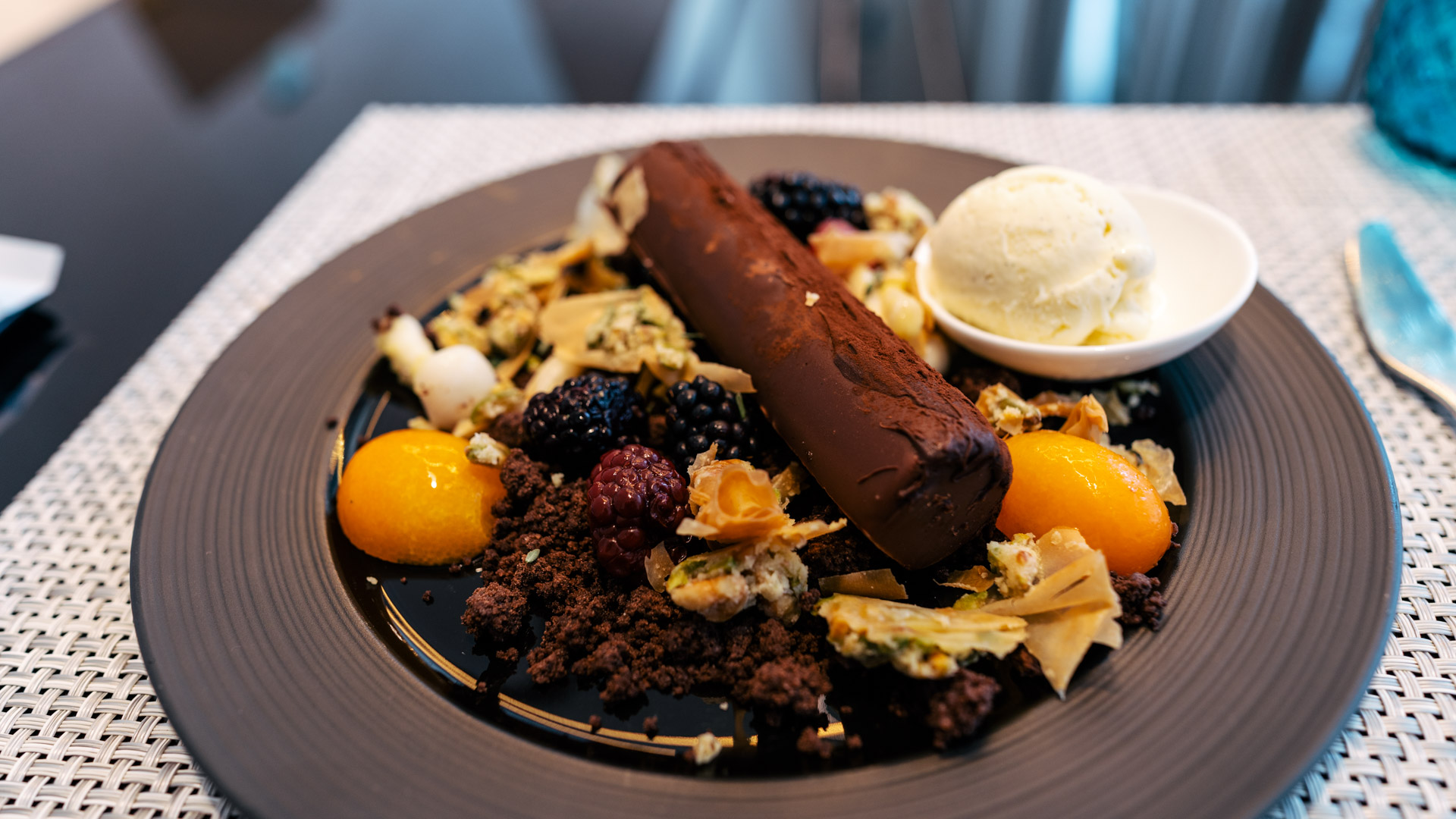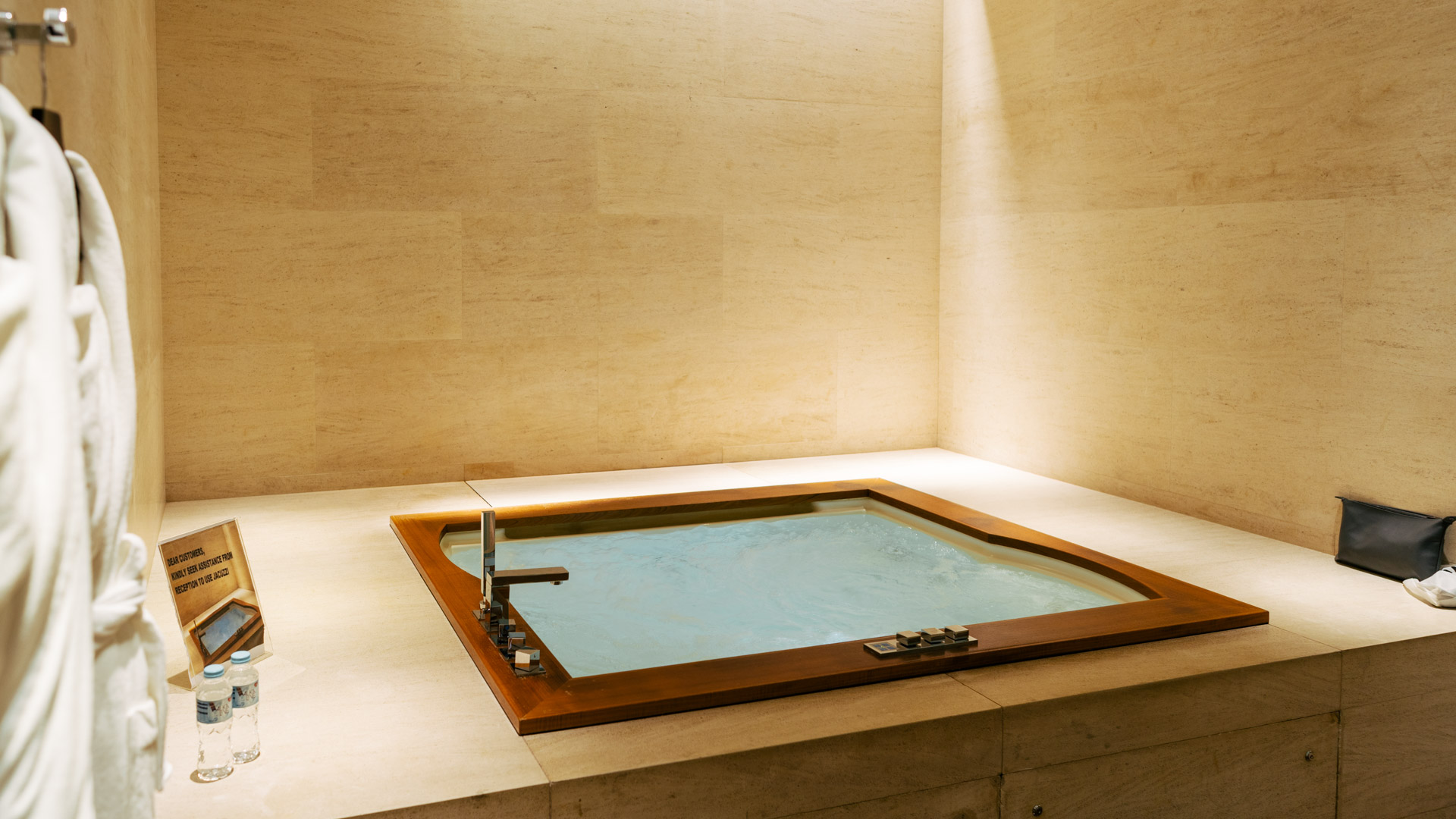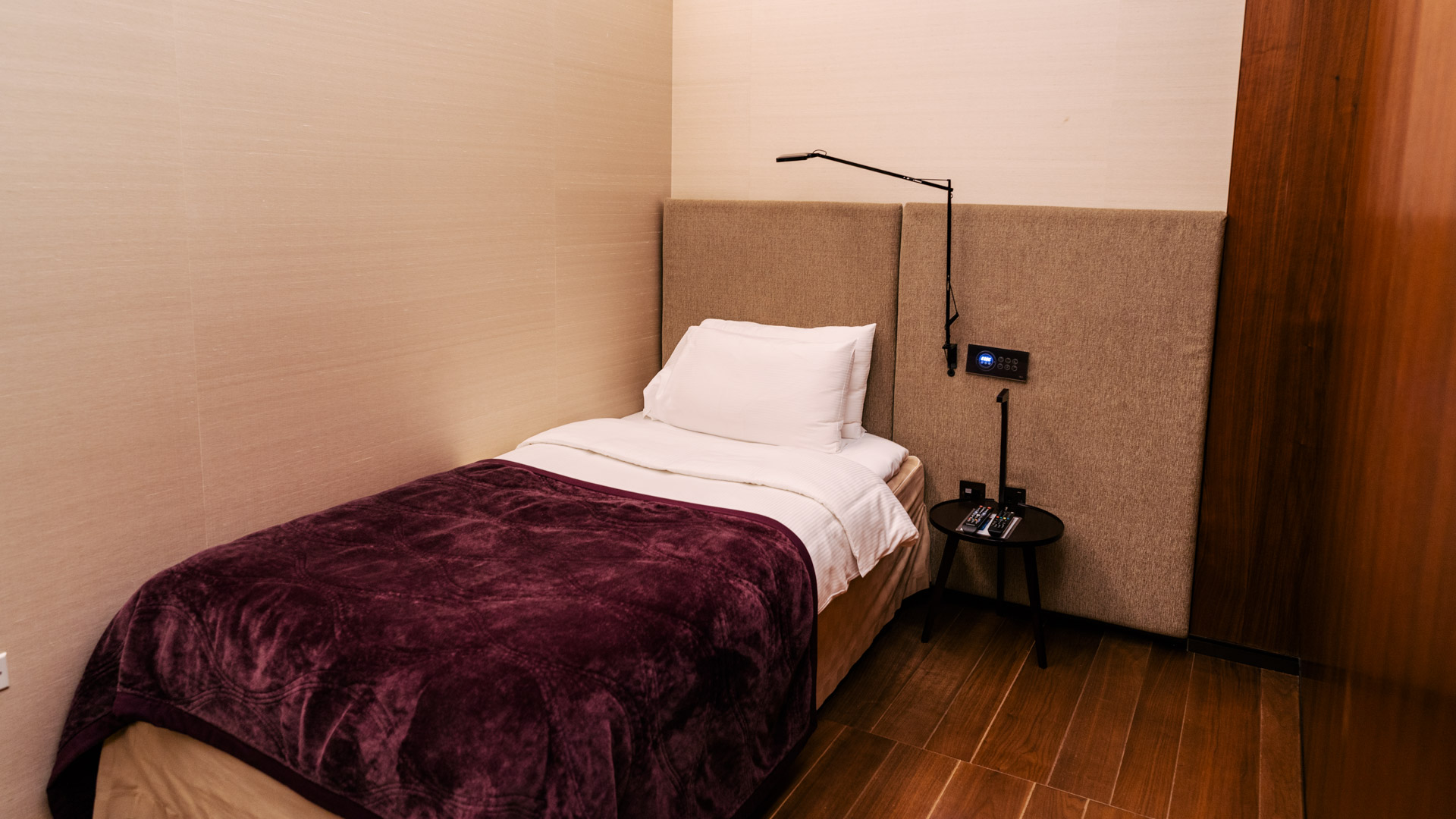 Earn double Avios
Platinum status with Privilege Club lets me earn double Avios on paid fares.
My one-way Economy ticket from Perth to London netted me 15,565 Avios in Privilege Club. I can transfer that to British Airways Executive Club to enjoy great redemption rates on shorter flights in Qantas Business Class.
For example, I can fly one-way between Perth and Melbourne in Business for 14,100 Avios + £91.2 (AU$169), or from Sydney to Brisbane in Business for 12,500 Avios + £25 (AU$47).
Ad – Scroll down to continue reading.Minimum spend, terms & conditions apply.
Select any Economy seat for free
One of my Qatar Airways trips included an Economy leg from Perth to Doha to Amman. Thankfully, my Platinum status unlocked every available Economy seat, free of charge! Even extra-legroom seats and preferred seats on the upper deck of the Airbus A380 were free to select.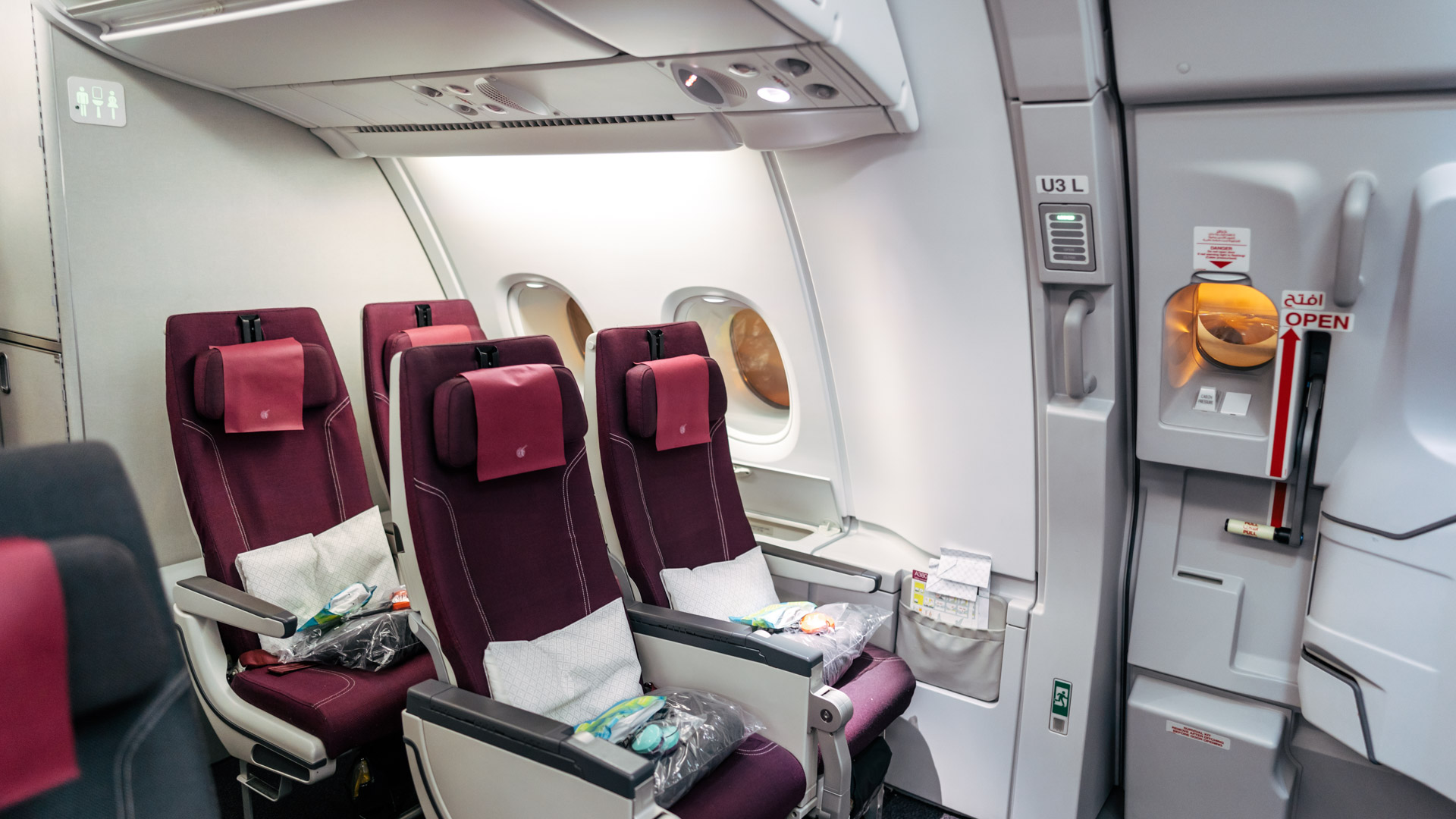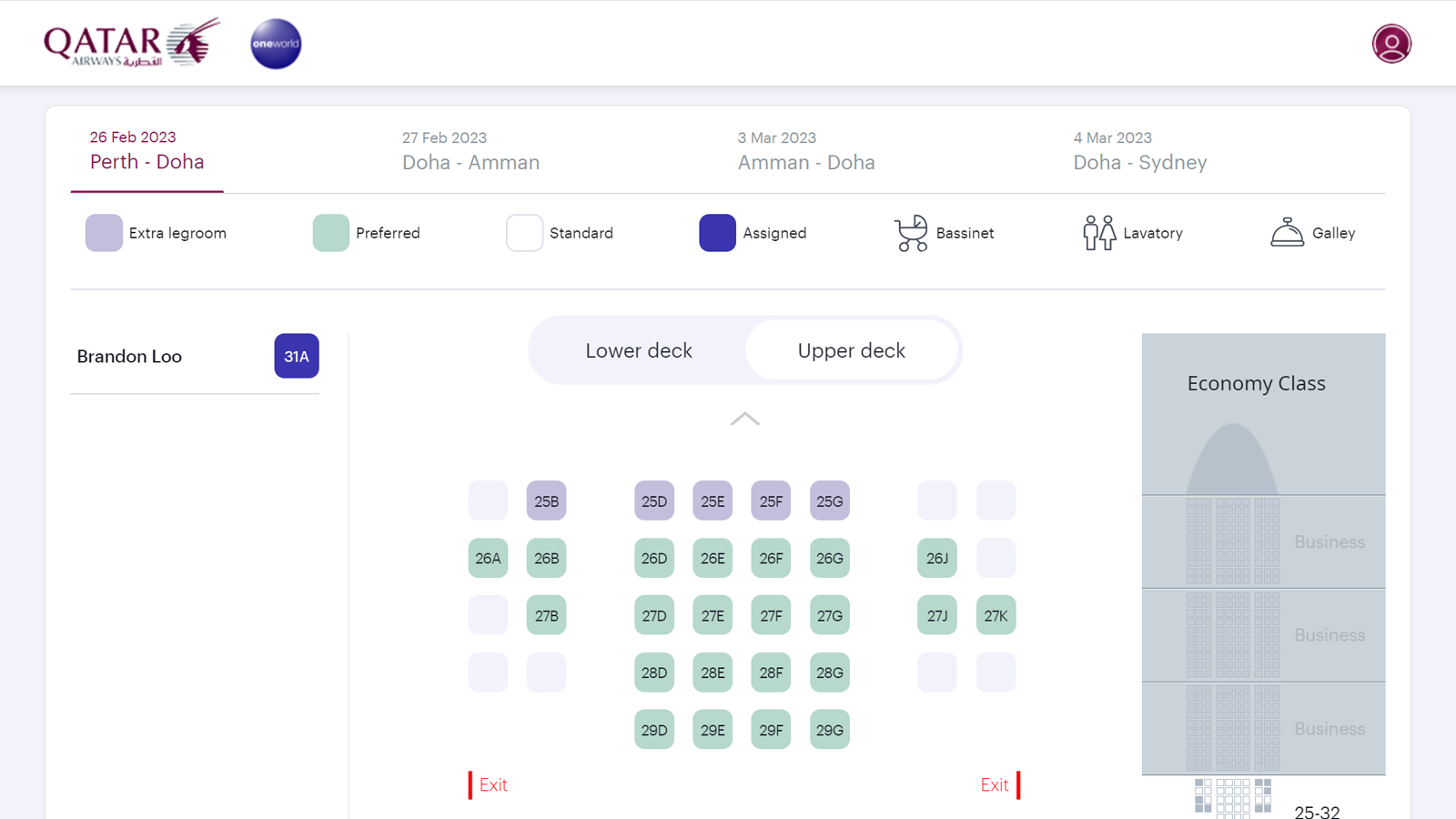 Complimentary Al Maha Gold service at Doha
Platinum members can request a free meet-and-greet service whenever they arrive in Doha. I booked it for a transit and was met at the gate and escorted to the lounge. There was no security screening required during that transit, but if there was, it would also include priority access through security.
It's certainly a nice perk to have – and I appreciated it during my first visit to Doha post-COVID as I'd forgotten where everything was. But on my three subsequent transits, I didn't bother to book it. It would suit those travelling with young or elderly family members needing assistance.
Oneworld Emerald benefits
This perk is a moot point for me as I also have Qantas Platinum status, which provides the same benefits. But for someone without it, gaining Oneworld Emerald benefits is a huge change to the way you travel. Whenever you fly with a oneworld alliance carrier, even in Economy, you can enjoy:
International First Class (and Qantas Domestic Business) lounge access
Extra luggage allowance (one piece or 20kg, depending on the route)
First or Business Class check-in and boarding
Fast track at security lanes
Priority baggage delivery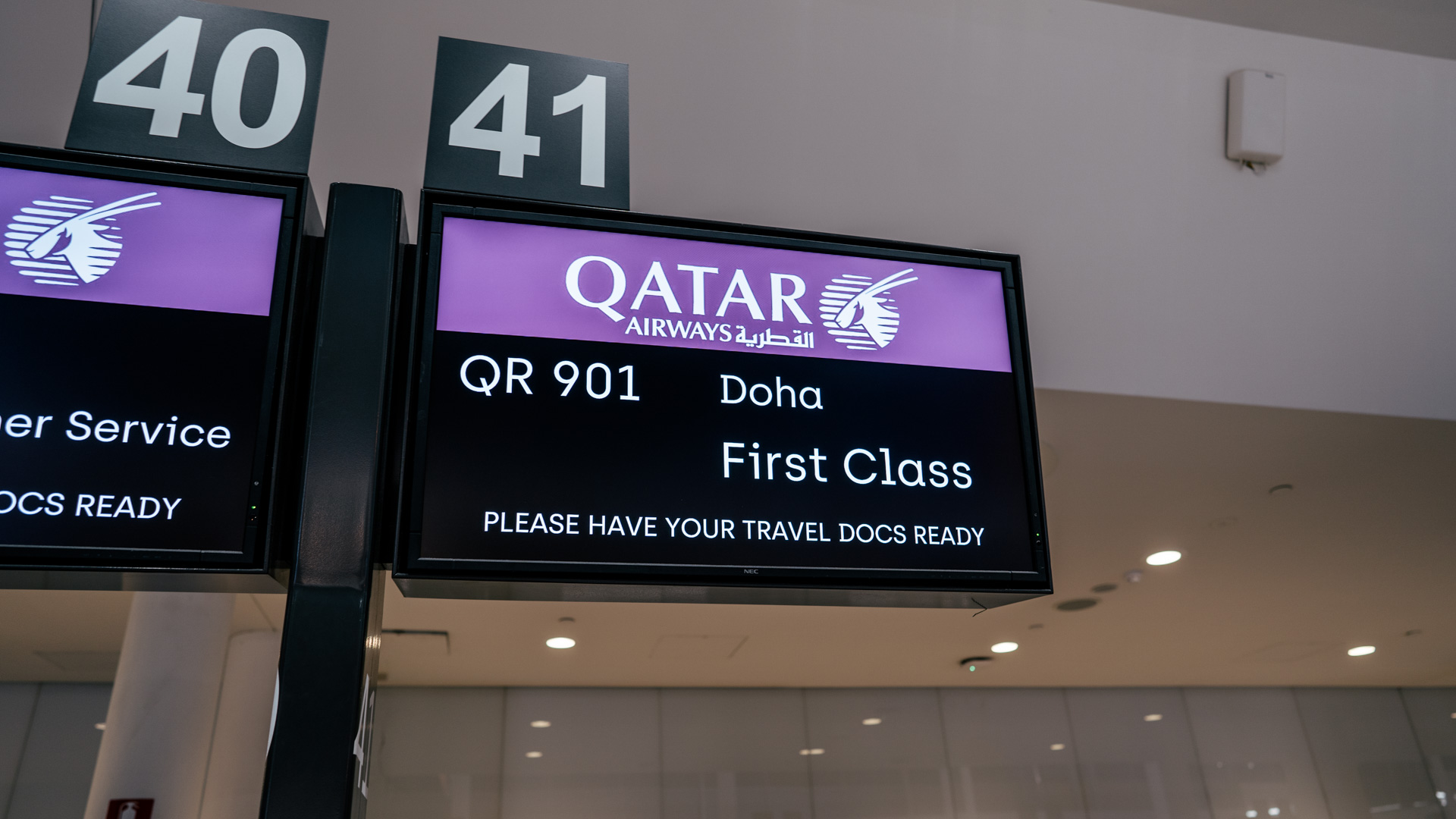 Summing up
I'm very pleased with how well the Qatar Airways status match worked for me. Tangible benefits I've received include a free upgrade from Perth to London, access to the Al Safwa First Lounge, double Avios and free preferred Economy seat selection. But while it has been a nice ride, I don't have plans to maintain the status through paid flights, as my work schedule doesn't allow it.
If future airline status matches emerge (and they will), my advice would be to carefully analyse what benefits come with the new status. Also, assess how much flying you'll be doing with that status, as it won't be worth doing the match if you aren't actually going to use it.
In most cases, status matches are one-time-only offers. Once you take it up, chances are you won't be able to register for it again several years later. But on the flip side, status math opportunities with major airlines are rare. Take all of those factors into account.
As for when Qatar Airways will launch another status match? That's anyone's guess, but I'm not holding my breath.
Photography by Brandon Loo, who travelled at his own expense.
How I'm using the Qatar Airways status match
was last modified:
May 3rd, 2023
by