Taking your first step into the world of reward seats can be daunting. Say you've just landed a big sign-up points bonus and want to fly to Europe in Business Class. Where do you go from here? The trick is to plan. Have a dream plan, a backup plan and a 'Plan C' for your points as well.
It's not always easy getting the reward seats you want, and that's what puts a lot of people off collecting points. But that just means more premium seats for those willing to put the extra effort in!
Much like any writing any story or planning any project, the questions to ask are 'Who, What, When, Where and How' – just not in that order. In this beginner's guide, we look at the basics of how to plan for a frequent flyer booking using your hard-earned points.
1. Where do I want to fly?
The biggest goal you should set first is your dream destination. It doesn't have to be too specific – it could just be Europe or the east coast of the USA. From there, you can do some light research on which cities you could fly into. For example, Europe has so many options in a short radius. This makes it easier to be flexible when using your points.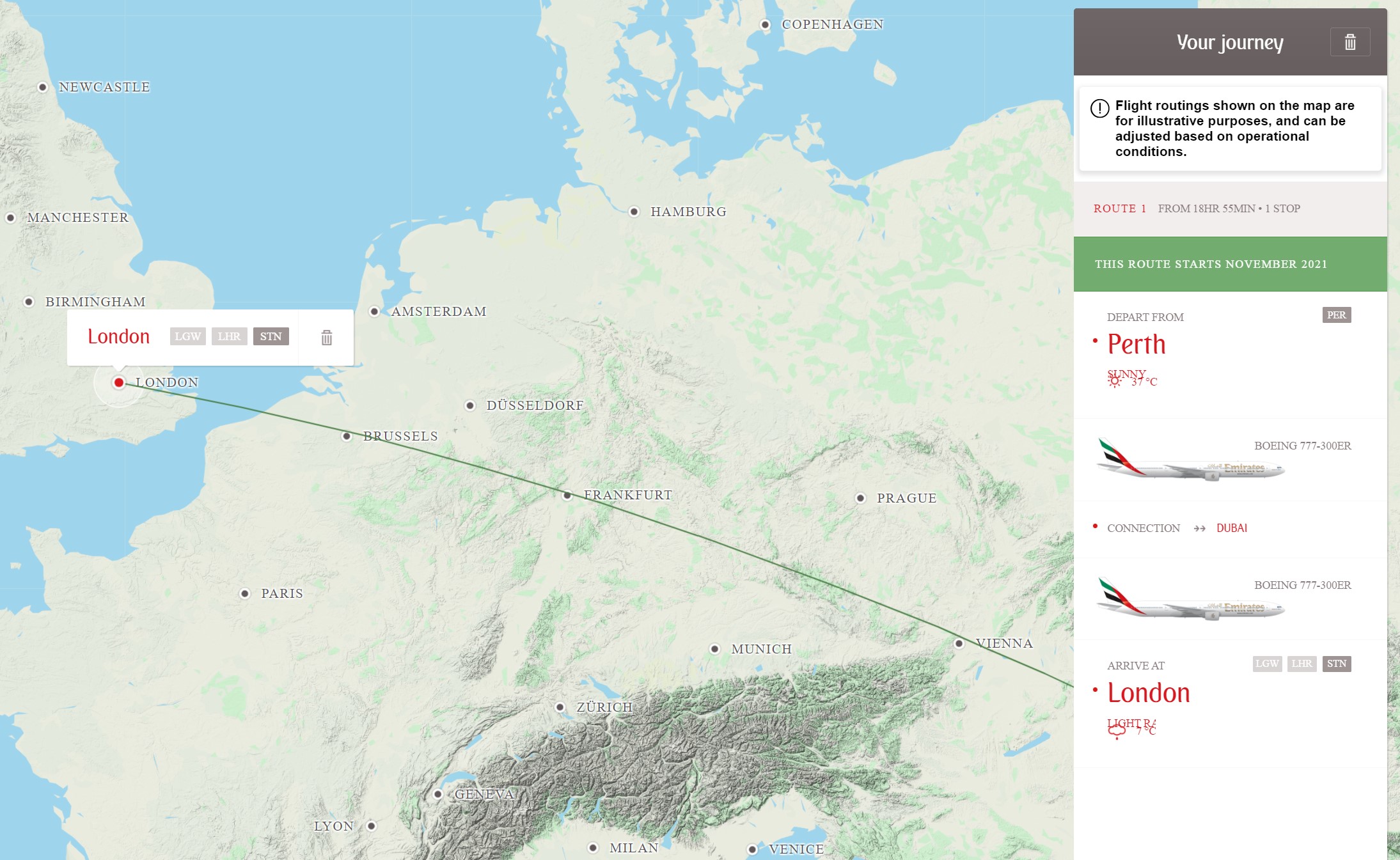 2. Who do I want to fly with?
Though this doesn't have to be set into stone just yet, I highly recommend you think about which carrier or alliance you want to go with to your destination. This will help dictate which frequent flyer points program to work with.
Choose Qantas Points if you plan to mainly fly Qantas or Emirates around the globe. You also have plenty of other partners including those in the oneworld alliance. Qatar Airways is a favourite of many, as is Cathay Pacific. British Airways and American Airlines also give great coverage.
Velocity Points shouldn't be discounted either. While Virgin Australia has fewer partners, you can still fly on the likes of Etihad, Air Canada and Hawaiian Airlines. United is coming in early 2022, and Singapore Airlines redemptions are expected to come back online soon as well.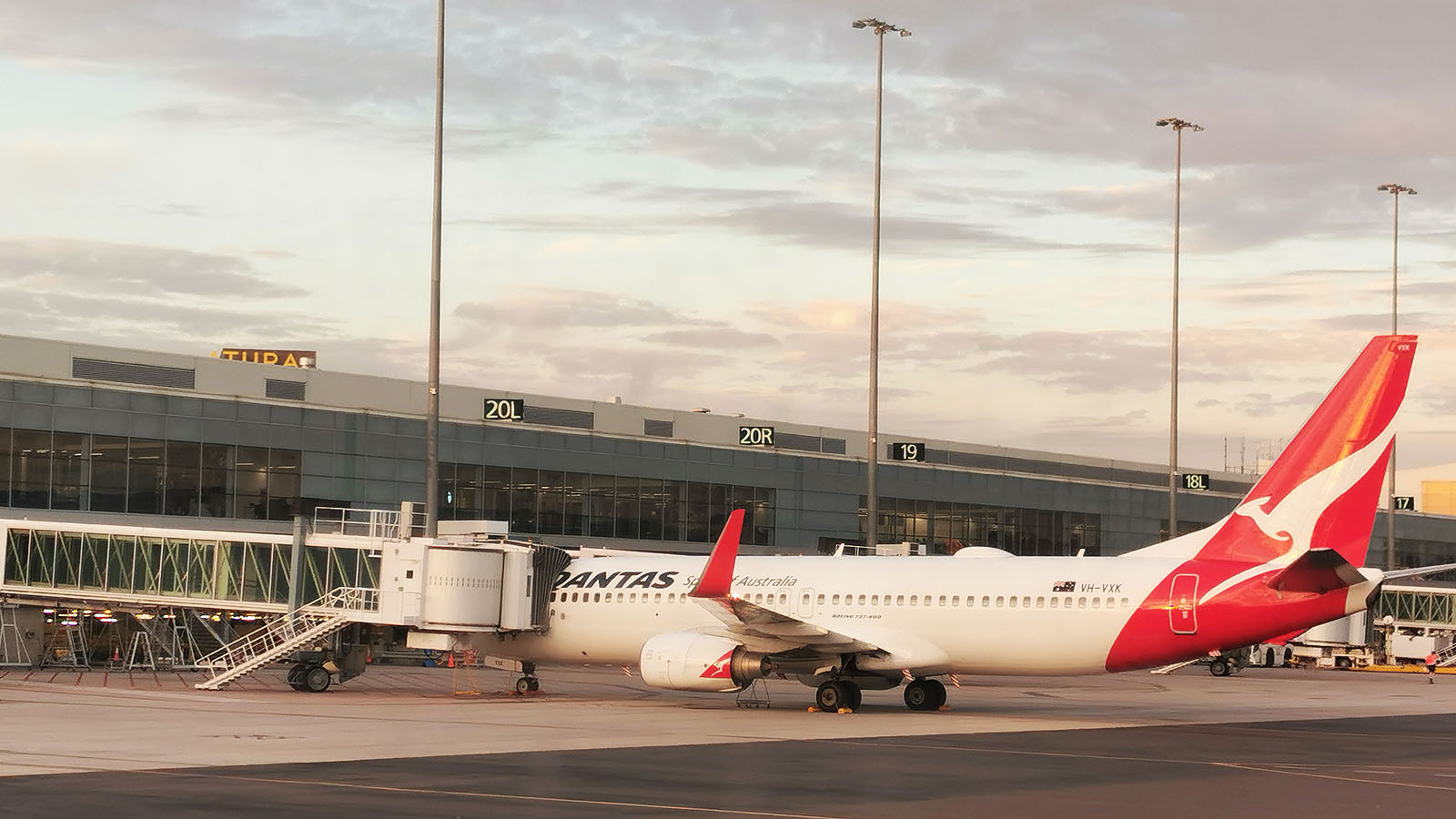 One advantage of Velocity Frequent Flyer is you require far fewer points than the equivalent reward seats on Qantas. Surcharges are generally less as well, except for flights on Etihad.
Advanced users: In Australia, it's also easy to transfer your flexible rewards points to Singapore Airlines KrisFlyer and Cathay Pacific's Asia Miles. These programs are a bit harder to master but offer excellent 'sweet spots' that will fly you farther for fewer miles. Also, consider buying miles on sale with programs such as American Airlines AAdvantage and Alaska Airlines Mileage Plan for travel on oneworld alliance partners.
Ad – Scroll down to continue reading.Minimum spend, terms & conditions apply.
3. What cabin class do I want to fly in?
For shorter trips, Economy is a perfectly viable option. It's certainly much easier to book. Just keep in mind that each cabin class progressively becomes harder to book with points.
Business Class is the sweet spot for many, as it usually bundles lounge access and a lie-flat bed. You'll be lucky to find two Business reward seats on an international flight. Getting even more seats is not unheard of, but usually quite difficult. You'll really need to plan ahead with your points and be lucky.
First Class is truly aspirational, but outside of Emirates, you'll be hard-pressed to find many other airlines with First Class reward seat availability on many routes. It pays to be flexible with routings, airlines and cabins.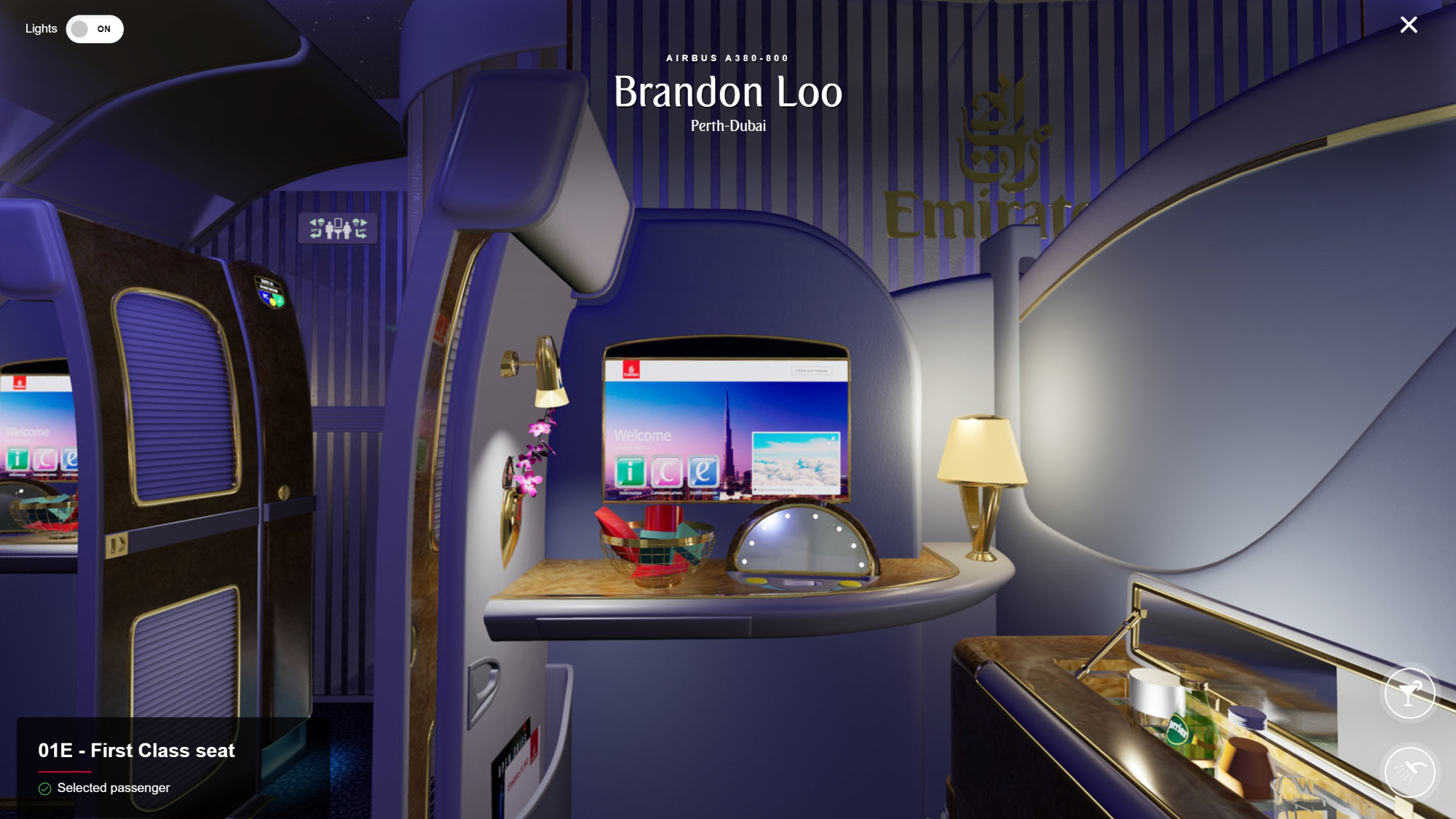 4. How many points do I need?
Now that the dreaming is done, it's time to crunch the numbers. The best place to start is on the website of the frequent flyer program you want to redeem points or miles with. Look for some sort of calculator or award chart that will tell you how many points you need.
Here are some quick links to get started with our most relevant programs: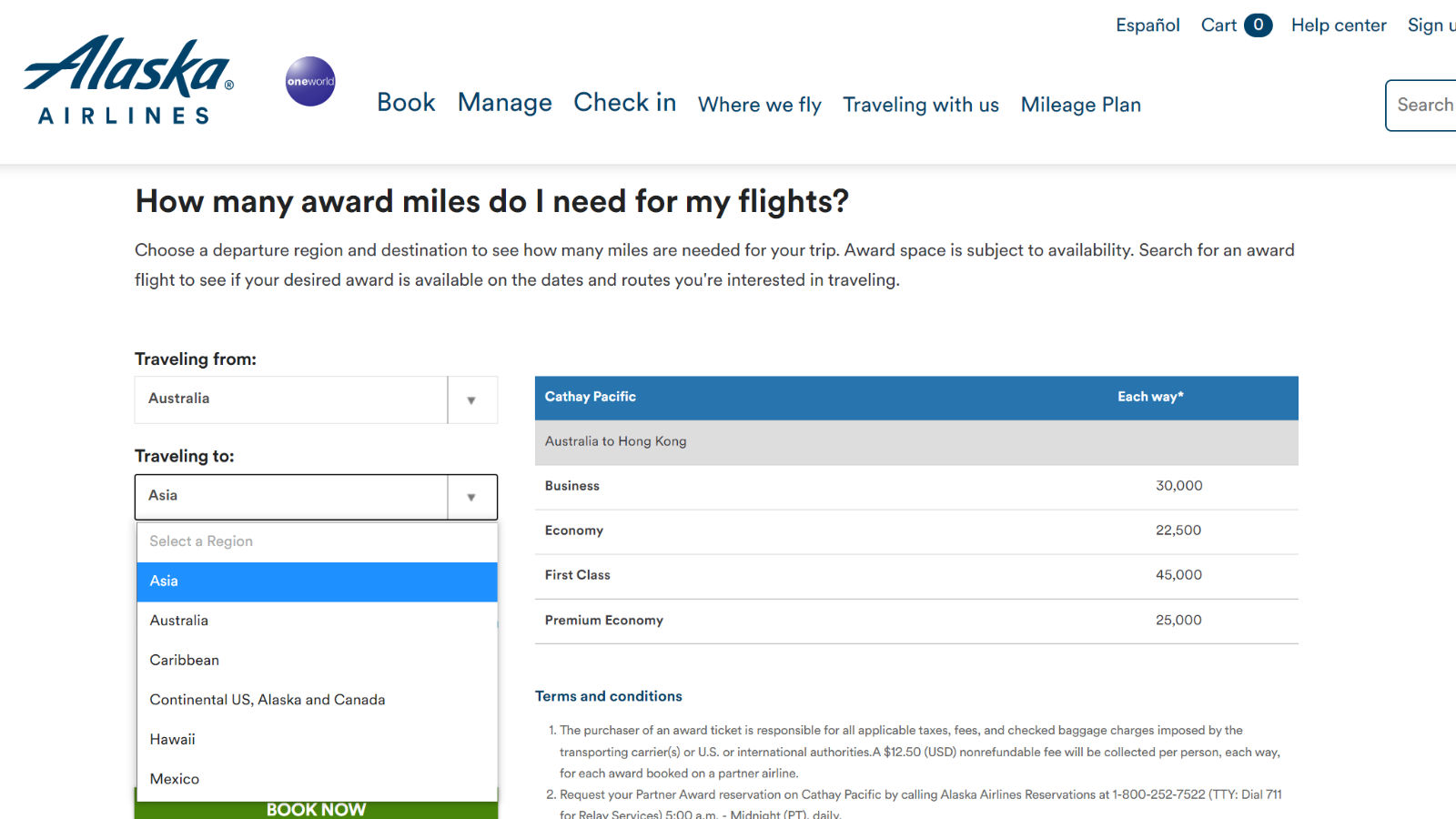 5. When do I want to go?
Ideally, you would have done the previous steps to figure out which direction you want to take, before going to earn those points. One of the last pieces of the puzzle is working out when you want to travel and how far in advance you should book.
Choosing the right time to go is important. For example, it'll be much harder to find reward seats during the peak European summer holidays in June/July, compared to the shoulder season in September.
As a rule of thumb, you should always aim to book reward seats as early as possible – often when the flights become available for booking. For some airlines, that's at 353 days before departure. For others, it's 330 days. Read our guide on when award calendars open for more information.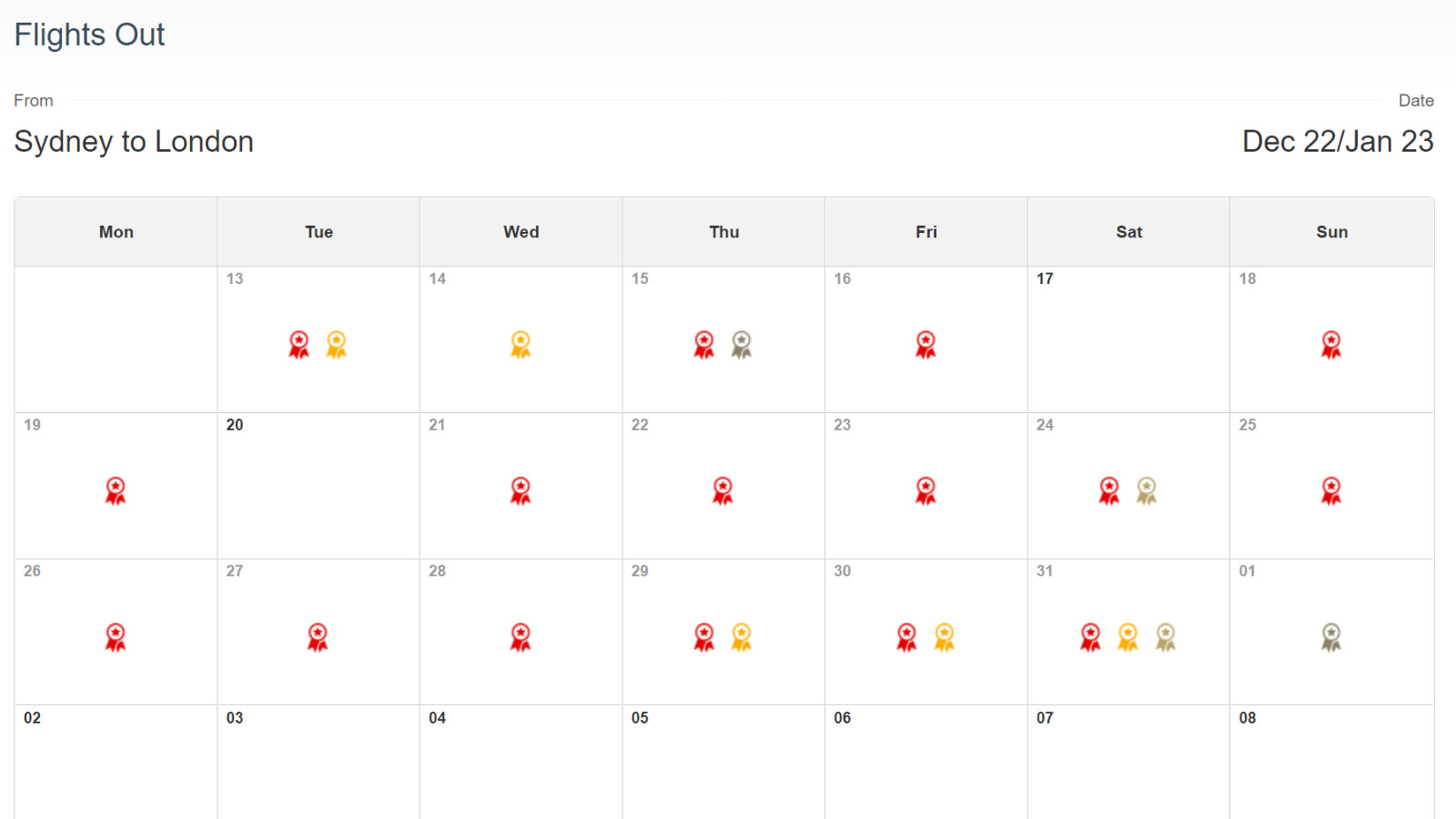 For example, I booked my two Emirates First Class seats from Perth to Europe back in late October 2021. This is for travel in mid-September 2022, just under 330 days away! But as they say, the early bird gets the worm.
Advanced users: Consider tools such as ExpertFlyer to help set alerts for when reward seats are released. It can often make the difference with getting the seat before anyone else!
Summing up
Part of the thrill of being a frequent flyer is lining up a big trip with points and executing it perfectly. There's a lot of planning involved, but the pay-off can be big in the end. When you want to fly a long-haul international flight in Business Class or higher, being flexible is key.
For example, it took me a bit of effort to line up my Emirates First Class trip to Europe. First, I had to be flexible on the departure date. Once I had a flight out of Australia, I then looked at what First Class connections to Europe were available. Eventually, Vienna came up as a viable option, so we shifted our itinerary to start in Austria.
If you're finding it hard to plan your trip, feel free to ask in our Point Hacks Community, where fellow readers will help you out!
Still learning? Level up your points game in 2022 with our beginner guides:
How to plan a trip with frequent flyer points
was last modified:
May 11th, 2022
by