Editor's View: Will airfares be more expensive after COVID-19?
Posted:
September 3, 2020 - 12:30 pm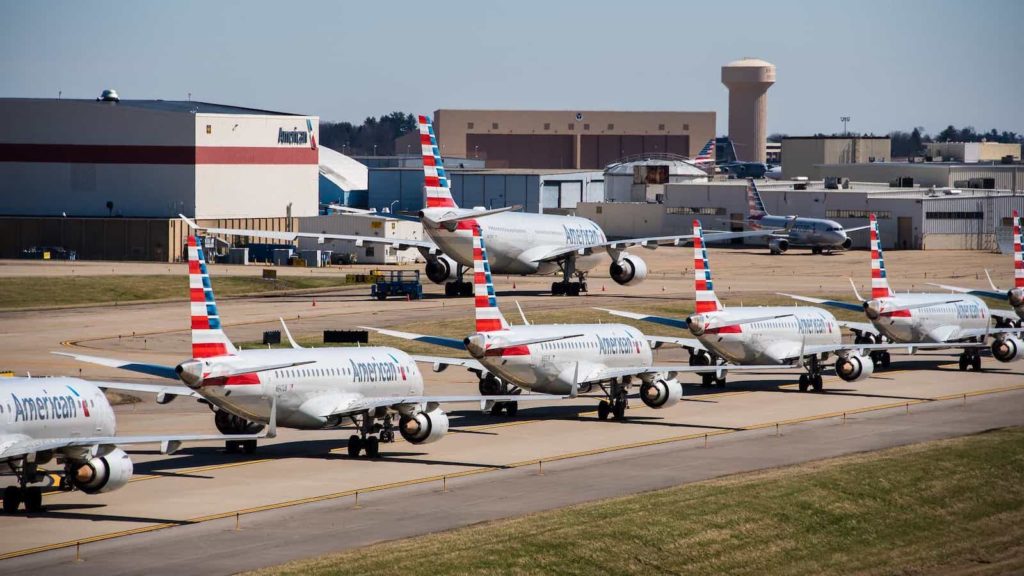 What we'll be covering
With the Covid-19 pandemic running a path of devastation through the airline industry, creating extremely high levels of uncertainty for the future of airline travel, many are wondering what this may mean for the future direction of airline prices.
This Editor's View takes a look at where airline ticket prices are likely to head both in the near-term and further into the future.
Airline Industry pre-COVID
Prior to COVID-19, the airline industry worldwide could well be described as highly competitive, with varying degrees of competition in different geographic areas.
Europe is probably the best example of intense competition among airlines, especially within the low-cost segment. Ultra-low-cost airlines have forced traditional full-service airlines to materially scale back on their service offerings for intra-Europe flights in order to competitively compete on price.

The US also had a fragmented highly competitive airline industry but this has somewhat dissipated following the aftermath of the GFC, where many large legacy airlines began to merge, resulting in the big 4 of Delta Air Lines, American Airlines, United Airlines and Southwest Airlines that account for approximately 70% of the US market.
While these mergers did decrease the overall number of airlines competing within the United States, competition on a route by route basis was largely unaffected given a similar number of airlines were still competing on each route, with just the composition of airlines servicing a route changing.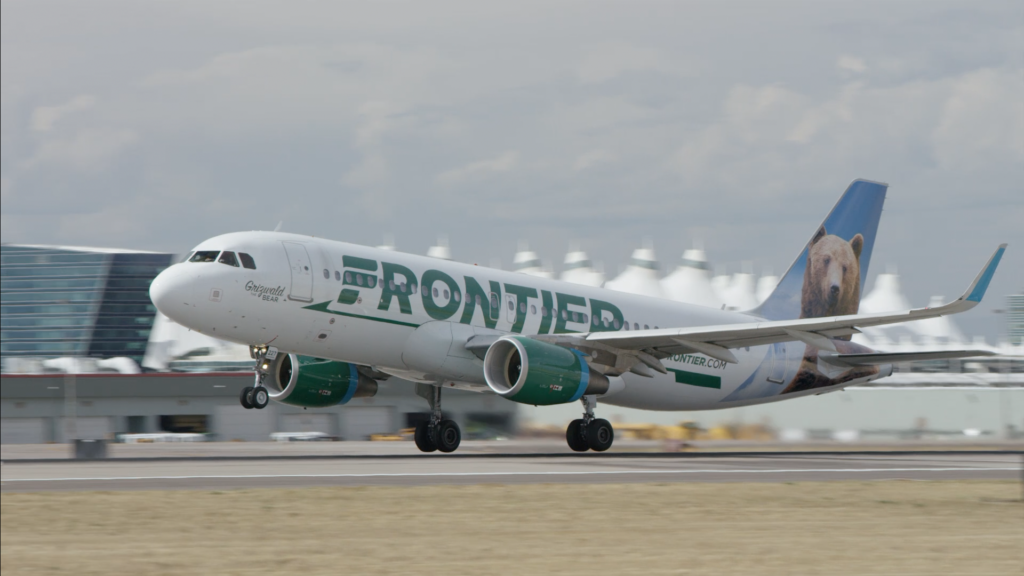 Australia, on the other hand, has followed a 'two airline' policy, initially created through Government intervention in the middle of last century, but now the outcome of natural market forces, which has determined that anything more than two large airline groups operating within Australia is unsustainable.
And while a duopoly would normally signal high prices and lack of innovative product offerings for the end customer, the Australian travelling public has benefited from Qantas and Virgin Australia going head to head in the full-service space, while Jetstar and Tigerair battled it out on the low-cost end. It is yet to be seen what the closure of the Tigerair brand will mean for future prices in the lower end of the market, although a rebooted Virgin has signalled they will continue to compete aggressively at this end.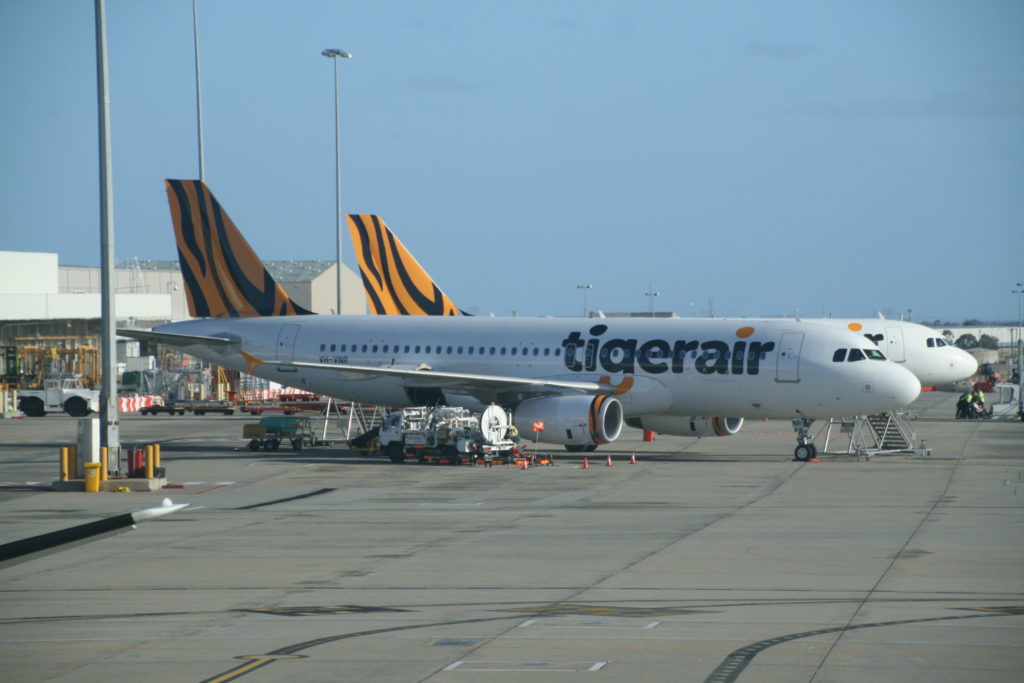 International services ex-Australia have also seen an increase in competition over the years. It was just over a decade ago when return Economy flights between Australia and the United States were in excess of $2,400, with just Qantas and United Airlines offering services between both continents.
Fast forward to early 2020, and you had a crowded field of Qantas-American Airlines (in a joint venture), Virgin Australia-Delta Air Lines (in a joint venture) and United Airlines all offering direct services to the United States, with sale fares occasionally offered as low as $899 for a return Economy trip.
And while competitive forces over the past three to four decades has come from the low-cost segment of the market, this competition was historically constrained to short and medium-haul operations. Successful 'disruptor' airlines such as Southwest Airlines, Frontier Airlines, Spirit Airlines, Ryanair and EasyJet all operate domestically within their respective continents.
Over the past two decades, however, this low-cost competition has expanded to more long-haul routes, with airlines such as Norwegian Air and Wizz Air leading the charge through its trans-Atlantic operations.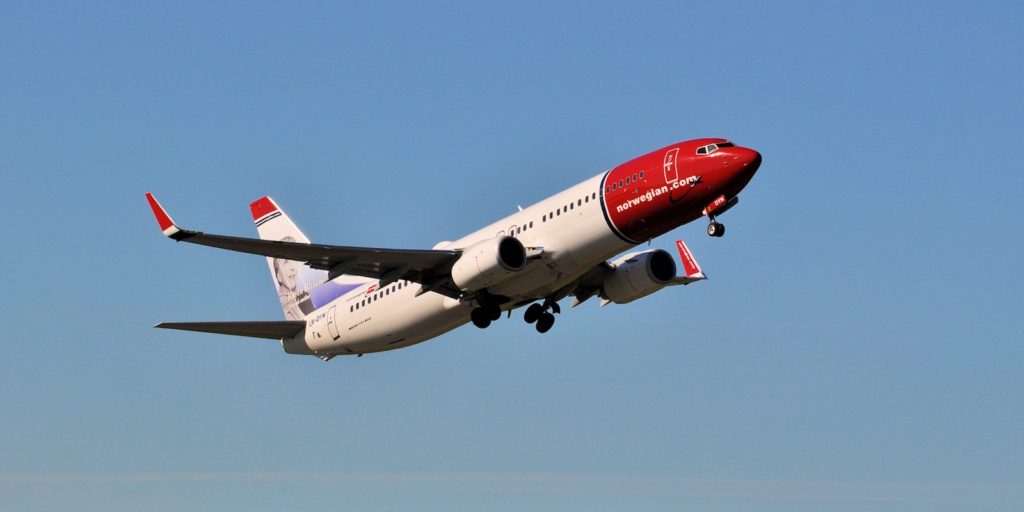 The lead-up to the pandemic has generally been a success story for the global airline industry, with record profits being made over the past decade. Having said that, it was not without its problems, particularly in Europe, which saw a number of airlines fold due to a slowing global economy and the impacts resulting from uncertainty surrounding Brexit. Thomas Cook Airlines was one high profile bankruptcy, along with Monarch Airlines and Wizz Air.
Notwithstanding the recent success of the global aviation industry, by the beginning of 2020, many airlines still left themselves financially exposed. The business strategy of many airlines was to increase or defend their market share through running unprofitable or at best break-even routes, cutting their prices to unsustainable levels, increasing the supply of seats through the use of larger aircraft and failing to retire older wide-body aircraft within an optimal timeframe. This provided the perfect storm for a black swan event like COVID-19.
Will airfares go up or down from here?
It is clear that one of the effects of the pandemic on airlines the world over has been an immediate permanent slashing of unnecessary 'fat' in their operations. This has included expediated retirement of older widebody aircraft, downsizing and consolidation of operating divisions and office space and a substantial reduction in labour.
All these initiatives indicate that in the future, there will be a clearer focus on profitability rather than just profit for airlines. Each route, investment and operational and administrative expense is likely to be subject to a level of scrutiny not seen before. This is a recognition by airlines that their record of implementing strict financial discipline was not at the level that is required for such a competitive, low margin industry.
But such discipline must be holistic in nature, with a fine balancing act between eliminating unnecessary costs on the one hand without creating an obstacle to revenue generation on the other. There is no benefit in removing an expense for an airline if it also removes a product or service that customers were willing to pay for, especially those that can command a price premium.
For many airlines, the renewed focus on profitability is being conducted in conjunction with financial bailouts being received from their national Governments. Countries such as the United States, Germany, Italy and New Zealand are good examples of this. These two forces will have an effect on the supply and demand composition in the future as well as increase the operational and investment costs borne by the airline, which will ultimately dictate the direction of airfares.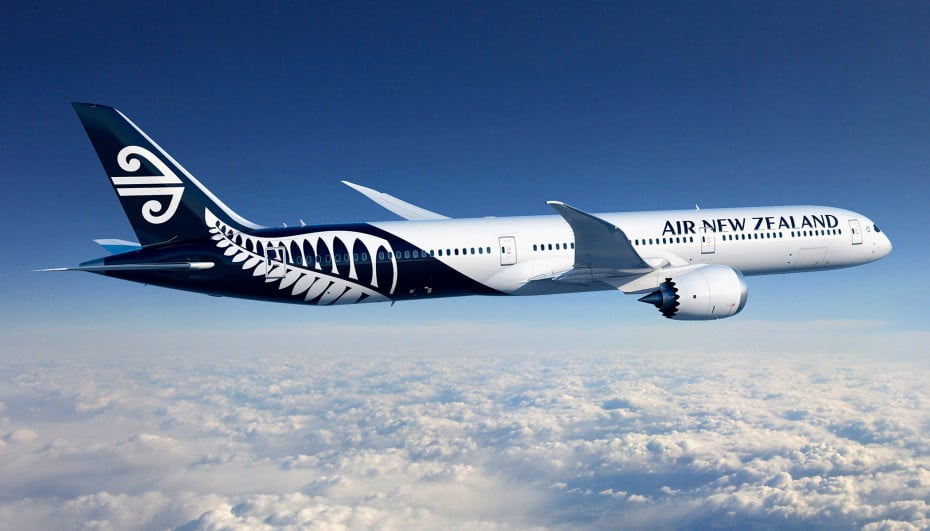 There are many factors that will contribute to future airfares, and where exactly prices will land in the future can never be predicted with certainty. Below, I run through my thoughts on where domestic and international airfares are likely to head in the short and longer-term.
Domestic
Domestic airlines will be looking to recoup their lost revenue as quickly as possible once domestic border restrictions ease.
Like the broader economy, which has suffered from the twin challenges of a health and economic crisis at the hands of the coronavirus, airlines, too are facing these same challenges as they attempt to increase demand for air travel. The airline industry has never experienced such an operating environment before, not even post GFC, which was by far and large solely an economic issue, and 9/11, that was predominantly a health one.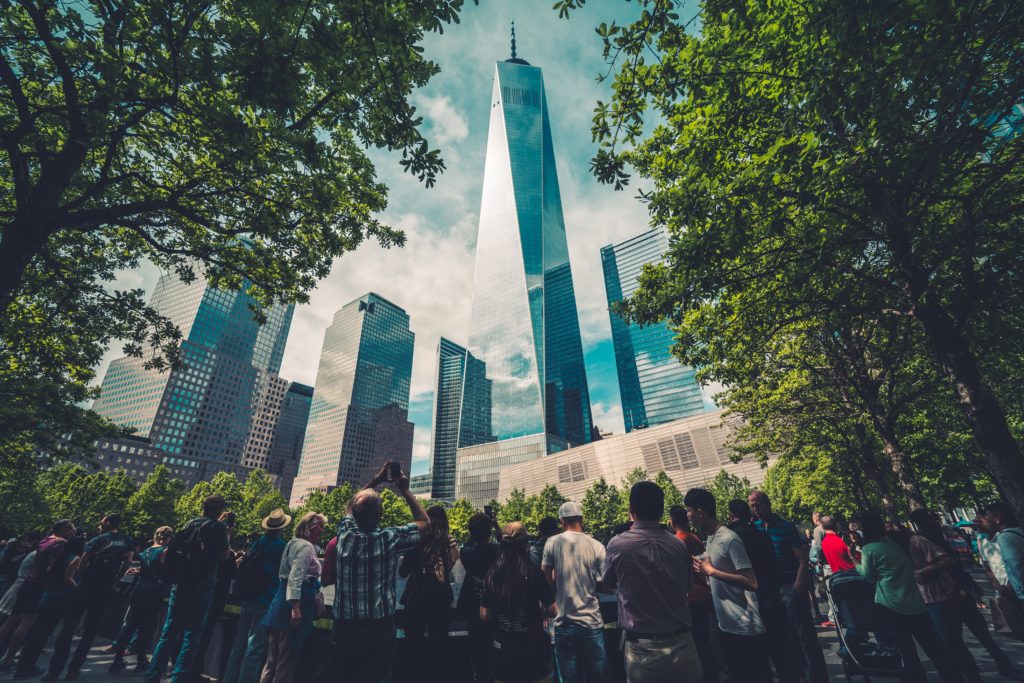 Prices of air tickets will need to factor in the likelihood that many travellers will continue to be wary about the health impacts of travelling in aircraft while the pandemic is still circulating, as well as economic impacts that the virus has had on people's job security and discretionary income.
Given this, it is likely that the short-term will see a number of sale fares that will look to set the airfare at a price point that will help to assuage those concerned about transmission of COVID-19 within an aircraft, as well as making air travel a financially competitive mode of travel. The objective is to get "bums on seats" and get people again used to consider trips that are further away from anything within just driving distance.
How long such sale fares last though will be dependent on the take-up of these airfares. Airfare prices are set using computer-generated algorithms that look at the supply and demand over a number of years, factoring in seasonal fluctuations and specific one-off events for a particular route. It should be of no surprise that such trends have been blown out of the water due to the pandemic, and the use of past trends at this point in time is near useless.
However, as the post domestic border restrictions period develops, and new trends are set, we may well see an increase in airfares to even higher than those pre-COVID, especially if Qantas Group and Virgin Australia remain focused on profitability and disciplined with their seat capacity.
International
Like domestic airline operations, airlines operating international services will also be looking to recoup lost revenue due to the ongoing international border restrictions. And again, the twin challenges of health and the economy are alive here as well, perhaps even more acute than with domestic.
But the international market throws in an additional complication. Many international airlines have received Government bailouts in order to navigate through the pandemic and many of these bailouts have had stringent conditions attached. For example, as part of their bailout conditions, Air France-KLM Group are required to cut their evening flights by 20% to encourage more alternative modes of transport and halve their carbon emissions by 2030.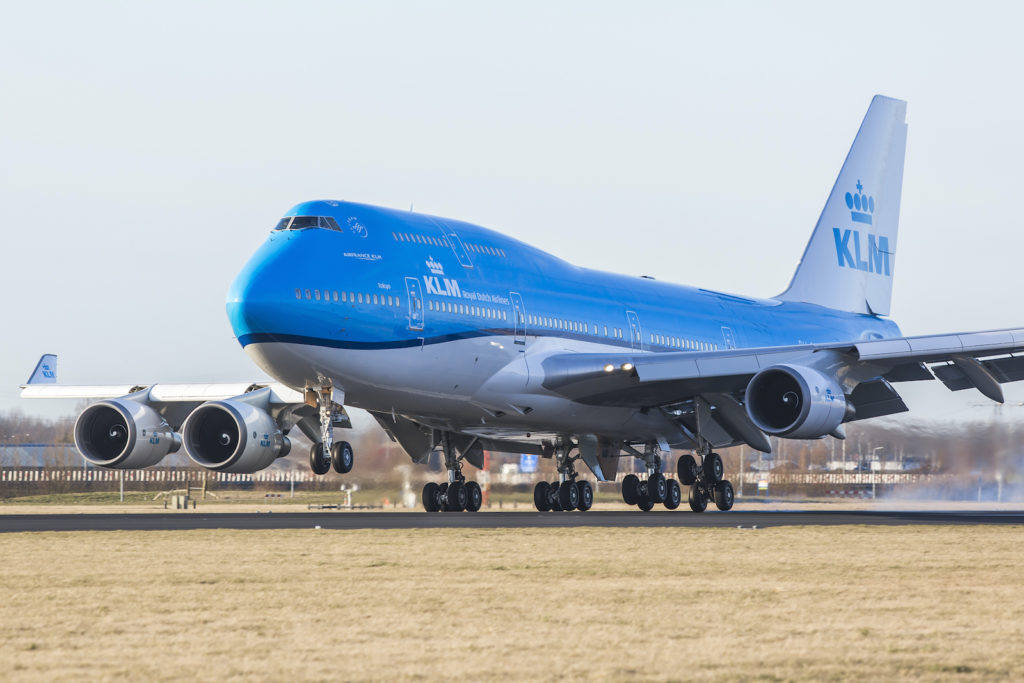 These environmental 'green strings' are not universal though, with Lufthansa as an example receiving a €9 billion bailout with no such restrictions on their operations.
The above should also see a similar price movement to domestic operations, with many sale fares in the short-term once airlines begin to re-enter the Australian market and try to entice travellers back onto planes.
But the added expense for airlines to operate long-haul routes, along with the additional burdens of bailout conditions may well see a reduced number of airlines flying into Australia and a resulting decrease in the supply of seats, probably more marked than that for domestic. This is likely to see higher airfares maintained over the medium to longer-term from pre-COVID levels.
Ad – Scroll down to continue reading.Minimum spend, terms & conditions apply.
What about the Golden Triangle?
For those unfamiliar with the 'Golden Triangle' route, it refers to the air route between Sydney, Melbourne and Brisbane, which is one of the most lucrative routes for airlines to fly in the world.
Rex Airlines threw a spanner in the works earlier this year, announcing that they plan to contest this route using Boeing 737 aircraft offloaded by Virgin Australia.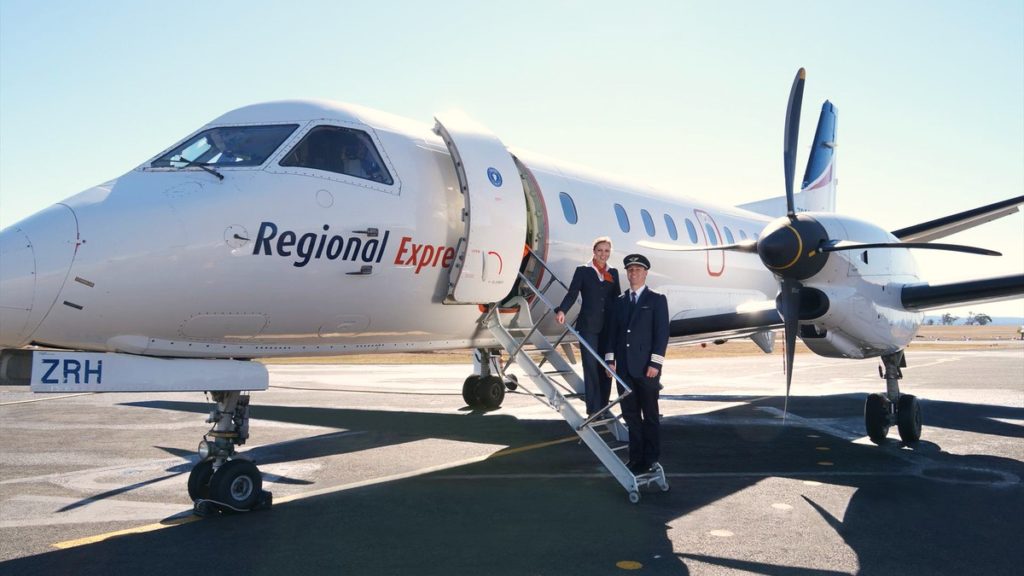 So fares for this particular route may well buck my projected trend above, with the likely increase in competition and seat capacity leading to a sustained decrease in prices for this route.
How successful Rex will be over the long-term without having a dedicated frequent flyer program for individuals remains an open question. The airline does have clear advantages over Qantas and Virgin Australia in terms of regional connectivity and a lower cost base, although this gap may be trimmed for a post-administration Virgin Australia.
What does this mean for Reward Seats?
I've previously written about the benefits of frequent flyer programs, with these programs invariably more valuable as airfares increase.
Aside from airfare prices though, the value frequent flyer members get from the programs is also linked to how easily they can redeem their points for Reward Seats.
During the pandemic, the experience is showing that the number of Reward Seats is quite high, although this trend is far from guaranteed to continue given the unique circumstances being faced by the travel industry at present.
Future Reward Seat availability will be dependent on the future composition of demand and supply of seats. But with many airlines already making it clear by both their words and actions that unprofitable routes are unlikely to be sustained for as long as they had in pre-COVID times, then this could spell a reduction in Reward Seats over time. Time will tell.
Summing up
It is difficult to say with any certainty where exactly future ticket prices will head, at least for the medium to longer term. But one of COVID-19's main legacies on the airline industry is to have jolted many airlines into taking a much sharper focus on profitability.
Lassez-fare practices such as running unprofitable routes for market share gain, holding on to gas-guzzling aircraft and maintaining bloated operational business models are likely to have seen their last days.
This renewed focus on profitability may well see a more optimised supply of seats, meaning that in the medium to longer-term, airfares may well be higher than pre-COVID levels, with the availability of Reward Seats likely to become more restricted.
As with the waiting game for an effective vaccine, we will also have to wait to see what exactly eventuates for air travel in the future.
Check out the other Point Hacks Editor's View articles here →
I'd love to get your thoughts on the direction of prices and Reward Seats in the future. Please comment below.
Editor's View: Will airfares be more expensive after COVID-19?
was last modified:
August 25th, 2023
by