What's next on the agenda for Singapore Airlines' premium passengers?
Posted:
June 3, 2022 - 2:00 pm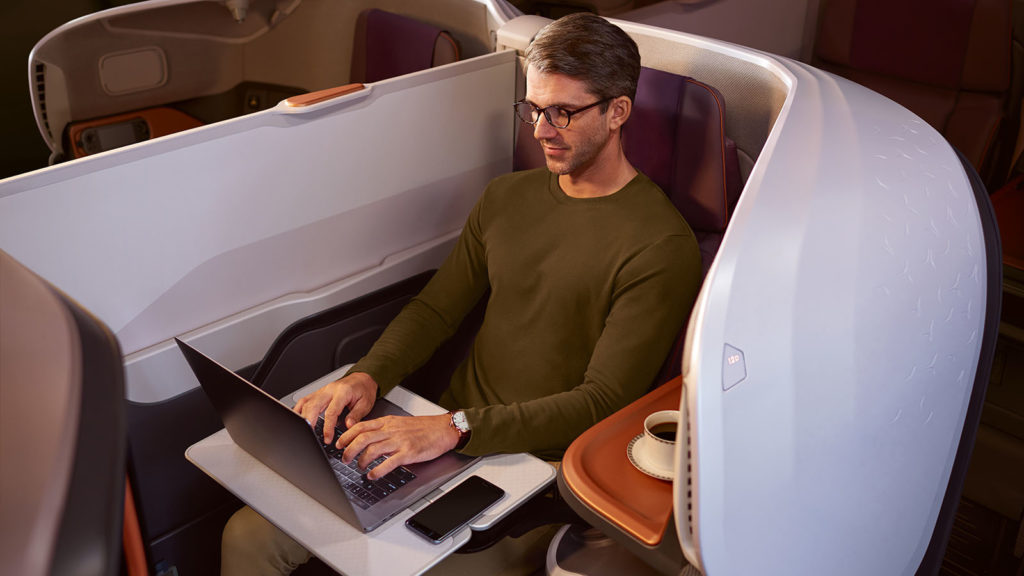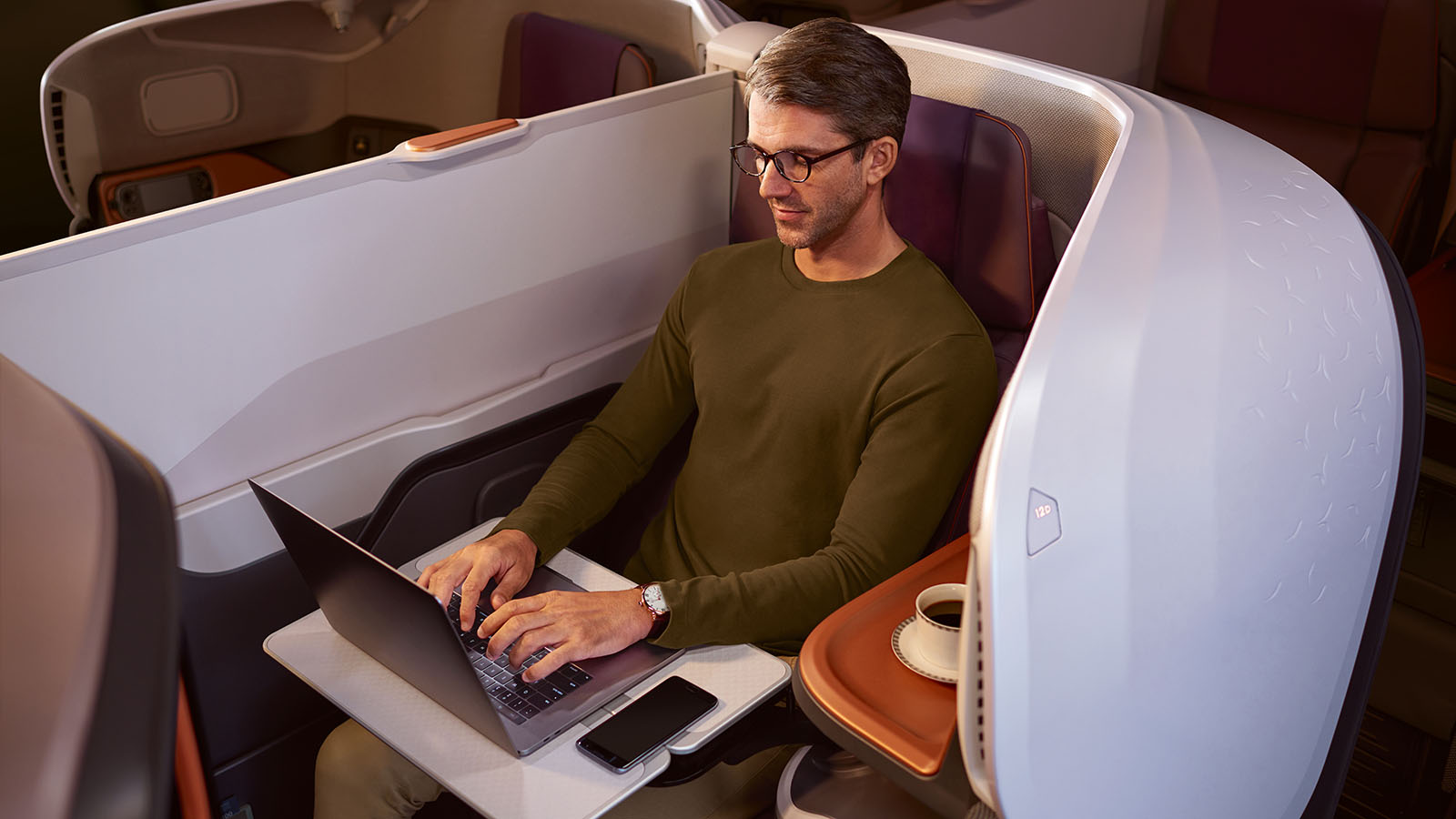 What we'll be covering
Singapore Airlines is celebrating a major milestone this week for premium flyers. The long-awaited refurbishments of the carrier's home hub lounges in Terminal 3 are now complete, bringing an elevated experience for frequent flyers and pointy-end passengers.
But as international travel demands continue to grow, there's much more to come. Speaking with media at the opening of those new lounges in Singapore, Singapore Airlines executives reflect on the airline's latest developments, and drop hints at what's next on the to-do list.
At that invitation-only preview of The Private Room, Point Hacks caught up with:
Mr Lik Hsin Lee, Singapore Airlines' Executive Vice President – Commercial.
Mr Marvin Tan, Singapore Airlines' Senior Vice President – Customer Services and Operations.
Singapore Airlines eyes more airport lounge upgrades
With a hefty price tag of SG$50 million, the experience for Singapore Airlines' premium passengers soars to new heights at Changi Airport. The overhaul of Singapore Airlines' Terminal 3 lounges sees The Private Room take on a new style. Fresh SilverKris First Class and Business Class lounges and an expanded KrisFlyer Gold Lounge also await.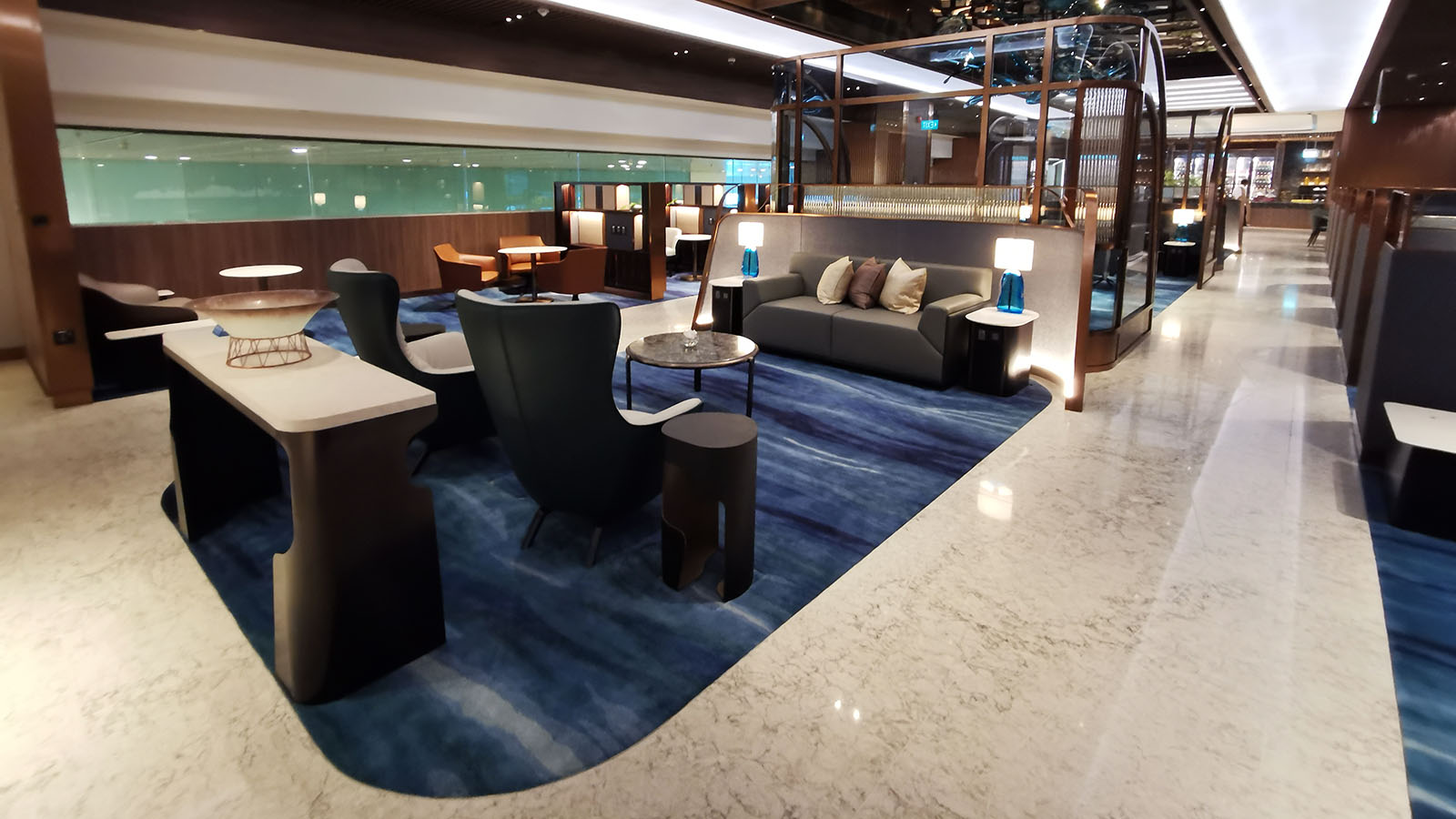 First look: Inside Singapore Airlines' new Changi Airport lounges
Watch the video below for a quick tour of the newly refurbished lounges:
But these account for just four of the carrier's 12 international lounges. Sensibly, before racing ahead with the next refurbishments, Singapore Airlines wants to see how customers react to these latest lounges first.
'We will want to get customer feedback on the things that they like (and) things that they want us to improve,' Tan shares. 'And then we can incorporate this in terms of the further development that we'll be doing for our overseas lounges.'
'We have a plan to regularly refurbish our lounges,' Tan continues. But 'the important thing for us was just to reopen the lounges,' given there's little sense in refitting spaces that sit idle due to travel restrictions or reduced passenger numbers.
'So five of our lounges are still not open yet. The other seven are, so our focus is on trying to reopen those five. And then as we move on, we'll have plans to refurbish them through the years.'
Singapore Airlines is taking that same view with its Terminal 2 lounges at Changi Airport, which remain closed for now. 'It's something that we probably want to look at, for starters, to get it open. And then moving forward, just like what we do with all the other lounges, we will take a look at the refresh program as we move along.'
It's expected that reopening will occur in late 2022 or early 2023.
Ad – Scroll down to continue reading.Minimum spend, terms & conditions apply.
Another boost to premium travel: flatbeds on every flight
The pandemic has presented Singapore Airlines with an interesting opportunity. With the retirement of the carrier's older aircraft, Business Class seats that merely recline or tilt angled-flat are disappearing.
In their place, fully-flat beds across the network – even on single-aisle flights. Indeed, the experience for premium travellers out of Australia will soon guarantee a flatbed, regardless of aircraft or route. That's thanks to Singapore Airlines switching Darwin to its upgraded Boeing 737-8, below.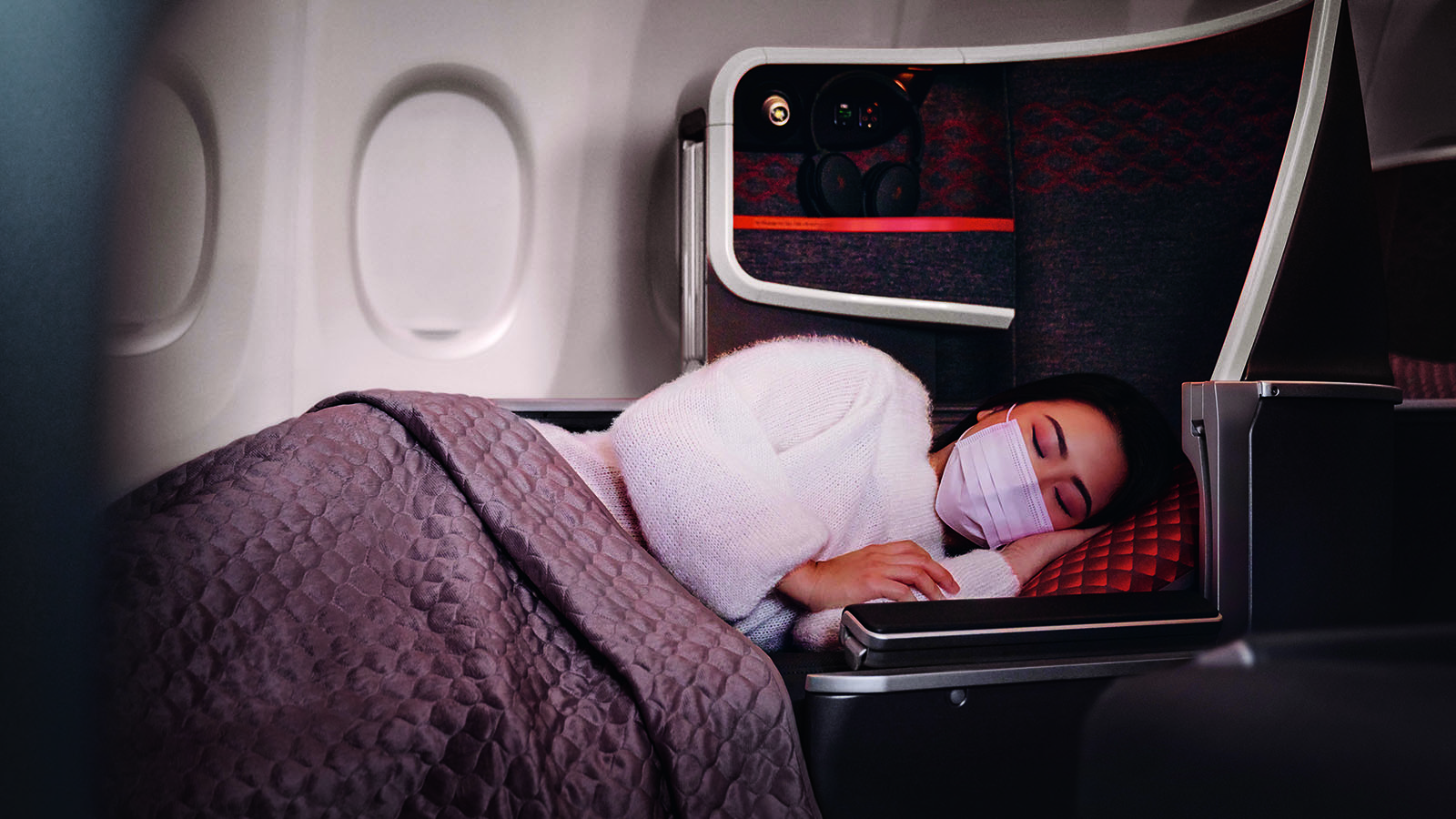 'All 180-degree lie-flat seats on all Business Class on all overnight flights,' Lee echoes proudly. 'So if you're taking an overnight flight, it will be lie-flat.'
'Full lie-flat, not inclined lie-flat, and I'm sure all of you understand what that is. That's the guarantee from Singapore Airlines, which I would dare say is not something many others can claim.'
For clarity, while all Australian flights will offer flatbed seating as of June 2022, some other international routes from Singapore may still be served by jets with reclining Business Class seats. But on overnight flights, the expectation should be a bed. After all, that's what makes Business Class worth it for many travellers.
Bringing more Singapore Airlines premium reward seats online for Velocity members
Virgin Australia's Velocity Frequent Flyer members can once again use their Velocity Points to book Singapore Airlines flights in Business Class and Economy Class. Although Singapore Airlines reward seats in Suites, First Class and Premium Economy Class remain unavailable to Velocity members for now.
When asked when frequent flyer members of partner programs like Velocity are likely to see these options return, Lee explains.
'We are in discussions with our partners. Every partner is different in terms of its priorities and also in terms of its pace of recovery, depending on which market they are in. This is an ongoing discussion … and when we do read some conclusion with a particular partner, we will just announce it in the market.'
But here's a hint, from when Singapore Airlines' Business Class reward seats were recently brought back online for international partner programs. Velocity Frequent Flyer had these redemptions ready and working for online bookings within a few short days.
Singapore Airlines HighFlyer courting loyalty from corporates
Singapore Airlines' HighFlyer loyalty program for businesses allows entities to earn rewards when their workers travel. And while first debuted with SMEs in mind, HighFlyer has since expanded to reward businesses of all sizes.
Better yet, points earned by businesses through HighFlyer can now be converted into KrisFlyer miles as well. Along with HighFlyer's traditional cash-based rewards, having KrisFlyer miles unlocks Singapore Airlines' great value 'Saver' reward seats – especially those in premium cabins.
'The HighFlyer program is now not just for small businesses,' Lee reiterates to Point Hacks. 'It is actually available to even our biggest corporate accounts. So we have chosen to anchor our corporate program with these new features in HighFlyer.'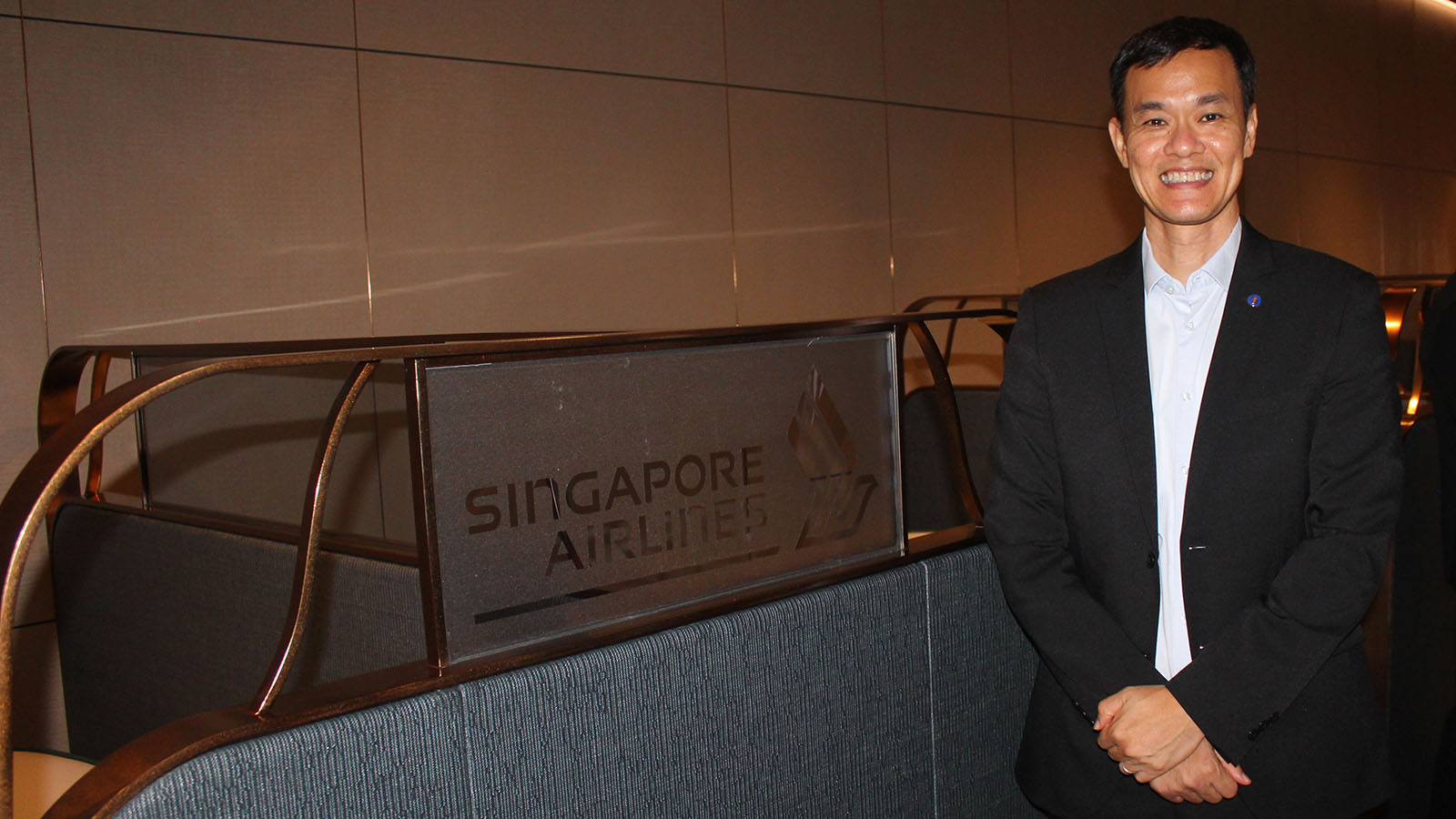 And with the broader opening of Singapore as a destination and an aviation hub, the opportunities to travel are also ramping up. Of course, this means more chances for both travellers and businesses to earn and spend KrisFlyer miles.
'We have seen a very healthy pickup in the corporate side of the business ever since Singapore opened its borders fully from April. We removed all of the VTL (Vaccinated Travel Lane) limitations, as well as removed all of the testing on arrival as well as pre-departure testing.'
'When Singapore first started opening borders with VTLs late last year, truth be told, the corporate pickup at that time was still not so strong. But we are seeing it coming back strongly since April,' Lee explains.
'We were very encouraged by that.' And it just goes to show, as travelling abroad gets easier and more in line with its pre-pandemic ways, demand for that travel often follows in kind.
Chris Chamberlin travelled to Singapore as a guest of Singapore Airlines.
---
Stay up to date with the latest news, reviews and guides by subscribing to Point Hacks' email newsletter.
What's next on the agenda for Singapore Airlines' premium passengers?
was last modified:
September 29th, 2023
by