Singapore Airlines spreads its wings to Cairns
Tropical North Queensland gets its direct Singapore service back on track.
Posted:
February 23, 2022 - 3:00 pm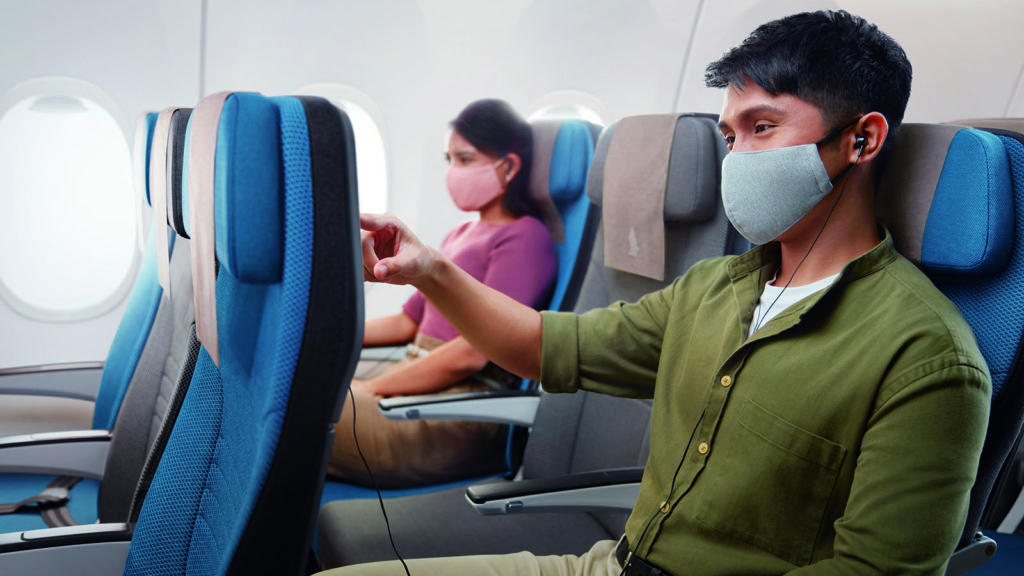 What we'll be covering
Tropical North Queensland will once again get direct flights to The Lion City, as Singapore Airlines gears up for a return to Cairns. Or should we say, its debut.
That's because the carrier's previous Cairns-Singapore flights were served by SilkAir: Singapore Airlines' regional offshoot. But now that SilkAir is under the Singapore Airlines umbrella, it'll be Cairns' first scheduled 'Singapore Airlines' service.
Kicking off from 28 March 2022, Cairns and Singapore will be linked with three return flights each week.
Over the past 12 months our relationship with Cairns Airport has strengthened with the operation of our cargo-only services and we are very proud to have been able to support the region with essential cargo capacity and connectivity while the borders remained closed.

With Australia's borders opening to international tourists from 21 February, we are excited by the opportunities the reinstatement of passenger services to Cairns delivers from the end of March.

– Louis Arul, Singapore Airlines' Regional Vice President South West Pacific, 23 February 2022
Here's a look at Singapore Airlines' broader footprint across Australia.
Where is Singapore Airlines flying from in Australia?
Singapore Airlines' network across Australia is admirable, with services to most capital cities – and now Cairns as well.
Given the vast difference in length for some of these flights, Singapore Airlines uses a number of different aircraft types across the country. On short flights like Cairns, this can be as small as the Boeing 737. But on longer flights from Sydney, you could find yourself aboard the Airbus A380 superjumbo.
Route (to/from Singapore)
Frequency
Aircraft
Cabins
Sydney
3x daily
Airbus A380

Boeing 777-300ER

Airbus A350 (medium-haul)
Suites, Business Class, Premium Economy Class, Economy Class
First Class, Business Class, Premium Economy Class, Economy Class
Business Class, Economy Class
Melbourne
3x daily
Airbus A350 (medium-haul)
Business Class, Economy Class
Brisbane
17x weekly
Airbus A350 (medium-haul)
Business Class, Economy Class
Perth
17x weekly
Boeing 787-10
Business Class, Economy Class
Adelaide
4x weekly
Airbus A350 (medium-haul)
Business Class, Economy Class
Cairns
3x weekly
(from 28 March 2022)
Boeing 737-800 (original configuration)
Business Class, Economy Class
Darwin
Currently paused
–
–
Beyond Singapore, you can of course travel to destinations right across Singapore Airlines' global flight network. This includes cities across Asia, the Middle East, the UK, Europe and North America.
Ad – Scroll down to continue reading.Minimum spend, terms & conditions apply.
Should I book flights to Singapore?
With Australia's borders now largely open, the biggest challenge with international travel is getting there, rather than returning home. To that end, Singapore's requirements are easing – making it a great time to venture to The Lion City.
The country's previous daily testing requirement for Vaccinated Travel Lane passengers is now gone. Testing on arrival in Singapore has also switched from PCR to RAT, making the process easier and less expensive.
But as we've seen throughout COVID, there's always the unknown. Rules can change at short notice, and you want to be prepared.
Whether paying using dollars or with frequent flyer points, do take note of the rules for changing or cancelling your ticket. Also look at the requirements you need to meet: such as whether you can cancel voluntarily, or whether changes are only allowed if you're prevented from travelling. For instance, if you test positive to COVID before departure.
Travelling to Singapore using frequent flyer points
For booking flights with Singapore Airlines, we recommend using the carrier's own KrisFlyer miles. That's because finding and booking reward seats is straightforward and typically great value.
Especially in Business and First Class, Singapore Airlines also generally keeps the best seats for its own KrisFlyer members. Those using points from partner programs – United MileagePlus, for instance – can't always access the same seats.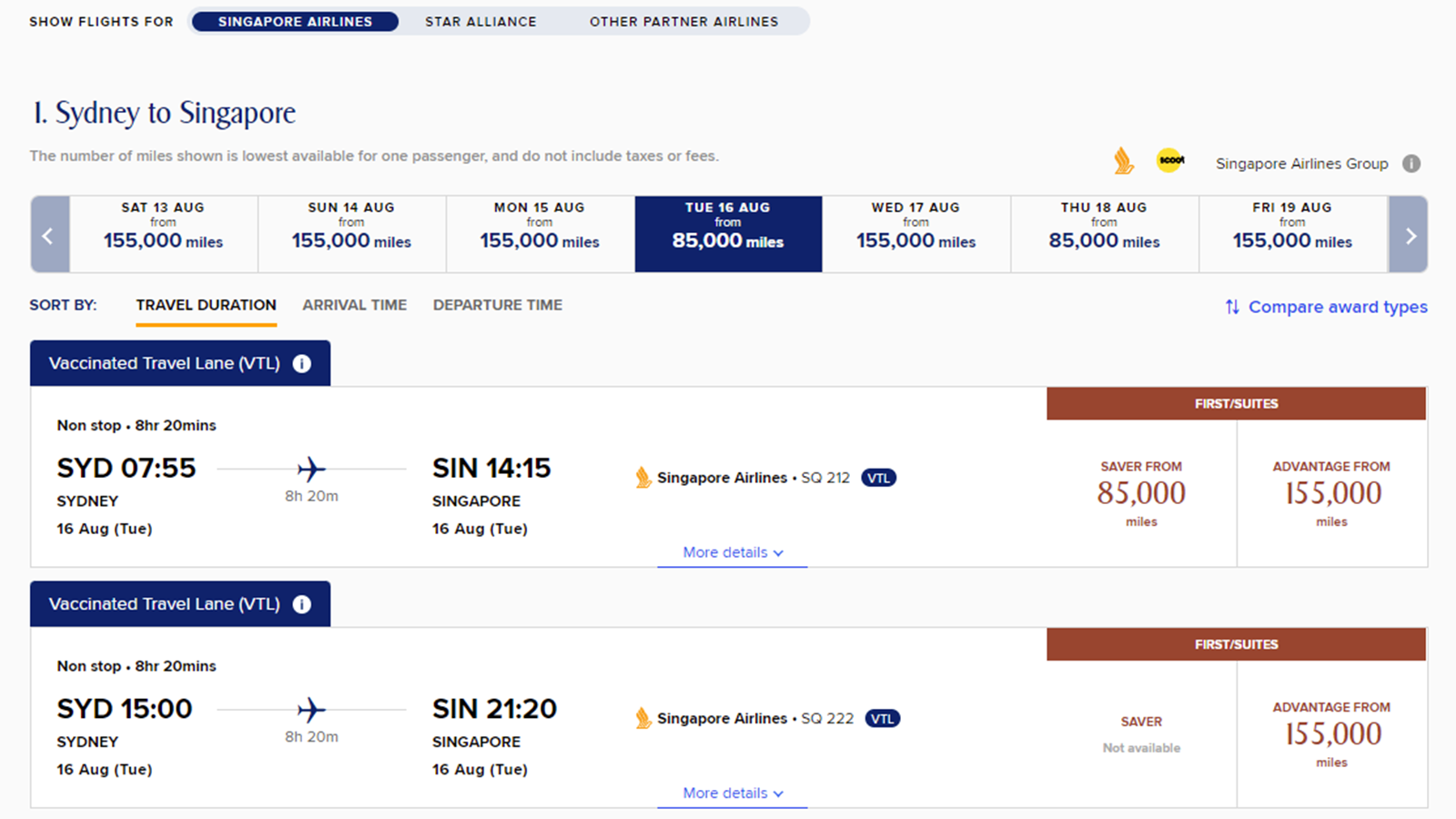 As an alternative, it's also possible to book Singapore Airlines flights using Virgin Australia Velocity Points. But for now, these bookings are limited to Economy Class only. When using those Velocity Points, you won't find seats in First Class, Business, or even Premium Economy.
The option to convert Velocity Points into KrisFlyer miles also remains on hold for now. Having said that, many Australian credit cards allow shoppers to convert their reward points into KrisFlyer miles. This includes American Express, where Membership Rewards points convert into KrisFlyer miles at a 2:1 rate.
Read more: What is the best credit card for KrisFlyer miles?
Singapore Airlines spreads its wings to Cairns
was last modified:
August 25th, 2023
by