Rex now lets travellers Bid Up to Business Class
You could swap your Economy Class seat for a spot in Business Class for as little as $10.
Posted:
October 5, 2022 - 1:57 pm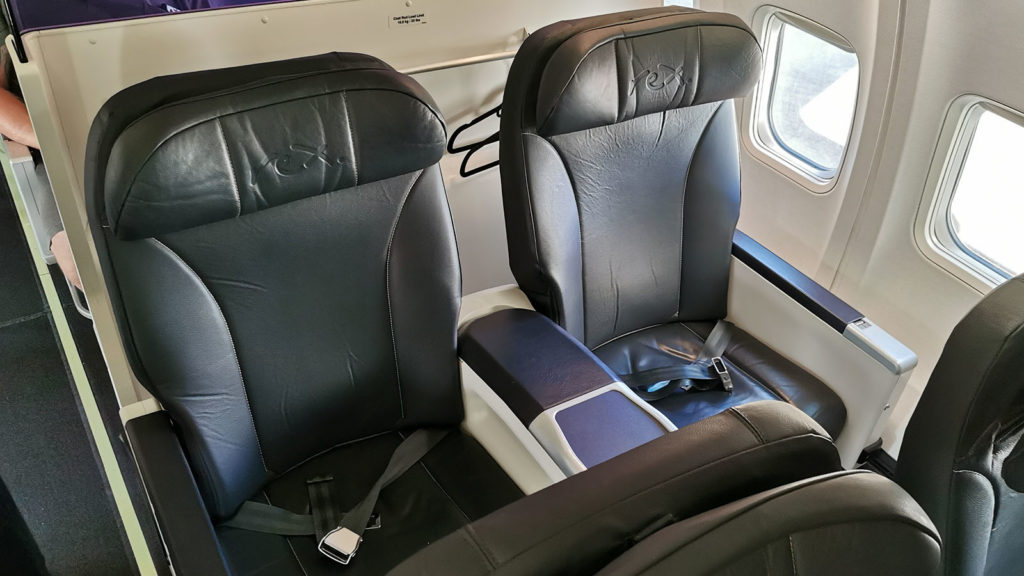 What we'll be covering
Travellers on Rex's domestic jet flights can now Bid Up from Economy Class to Business Class. With upgrade bids starting from as little as $10, enjoying a more comfortable flight doesn't have to break the bank.
Many aspects of Rex's new upgrade bid system will be familiar if you've placed a bid for a bump-up before on other airlines. But Rex is offering a little more transparency in providing live updates on the strength of your bid. This includes letting you know if somebody else has bid a higher amount so that you can review and improve your bid to maximise your upgrade chances.
Here's how it all works – and how to get your Rex Business Class upgrade.
Rex Business Class Bid Up upgrades 101
As with any Business Class upgrade bid, success is never guaranteed on Rex. But the higher your bid, the more likely it is that you'll find yourself in Business Class.
Rex accepts initial bids from the moment you've booked via the Rex website. At first, it's something of a silent auction: you place your opening bid, and that's that.
But from seven days before departure, the bidding war begins. That's when you can see whether your bid is the highest received on each flight. If you're outbid, you might then choose to increase it to boost your chances.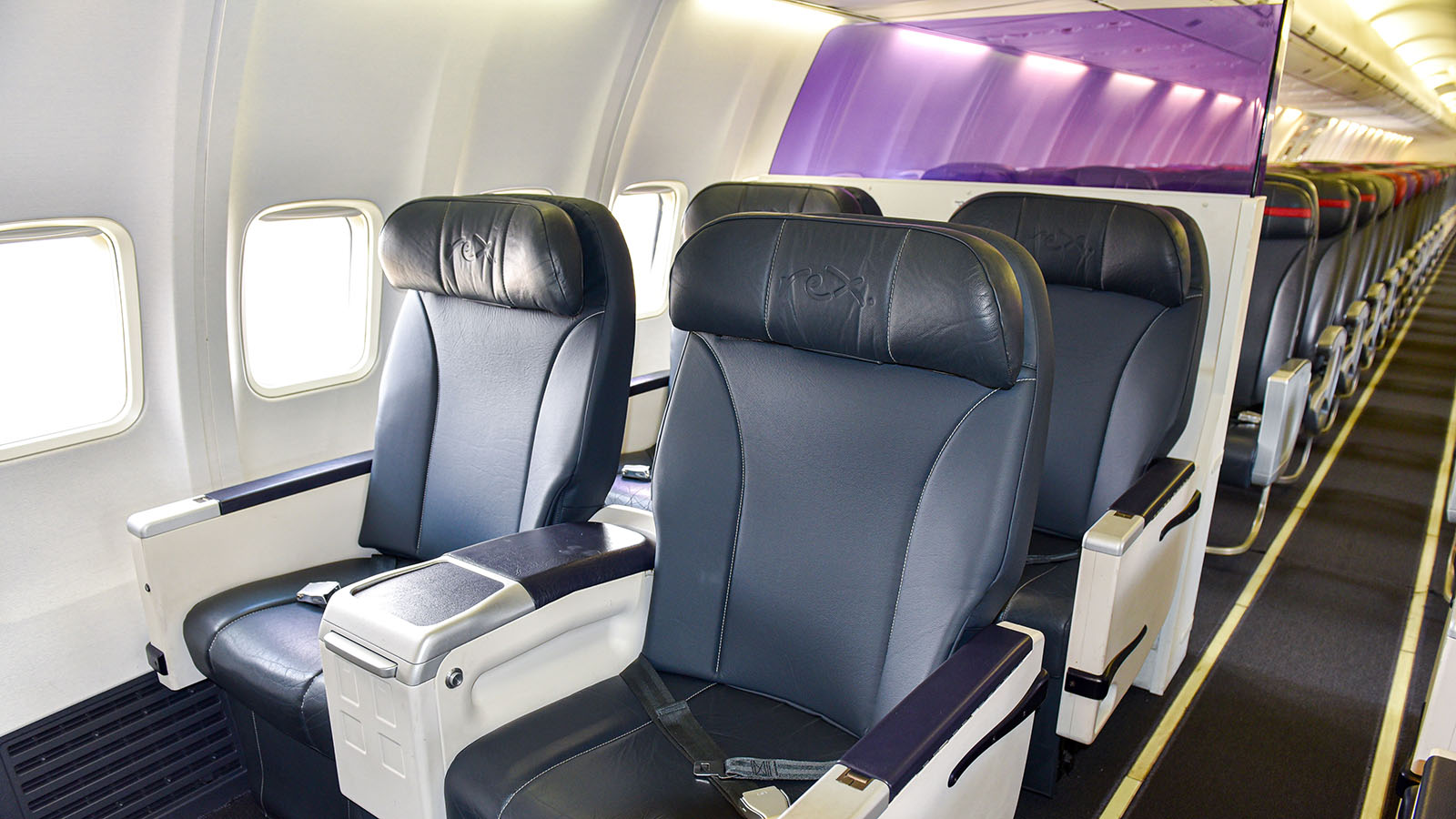 Still, even though the process might resemble an eBay auction, it's not quite the same. Depending on how many Business Class seats are available, there may or may not be a winner. Equally, there may be more than one winner: and each winner may have bid a different amount.
In that sense, it's more like a 'traditional' airline upgrade bid, but with greater clarity on where you stand against the competition.
The smartest strategy is to bid low at first and nudge your bid higher when competing bids are placed. If you start high, you'd have a good chance of success, but may end up paying a higher price.
Each flight has a minimum and maximum bid amount. In some cases, bidding can start from as little as $10.
All passengers love an upgrade. This new element of gamification in the bidding process will be a fun and economical way for our economy passengers to experience our amazing business class product and service.

– Michael Venus, Director of Media and External Relations at Rex, 5 October 2022
Ad – Scroll down to continue reading.Minimum spend, terms & conditions apply.
Being a Rex Business Class Bid Up winner
It helps to know the Rex Bid Up rules to maximise your chances, so here goes!
If you haven't yet placed a bid, you'll receive an email seven days before departure inviting you to lodge one. If you do, you'll need to enter your credit card details – but you'll only be charged if your bid is successful.
Rex accepts bids between 24 hours and 1.5 hours before departure. While you might learn of the outcome the day before your flight, an upgrade could also clear after you've already checked in. The bidding process itself closes three hours before departure.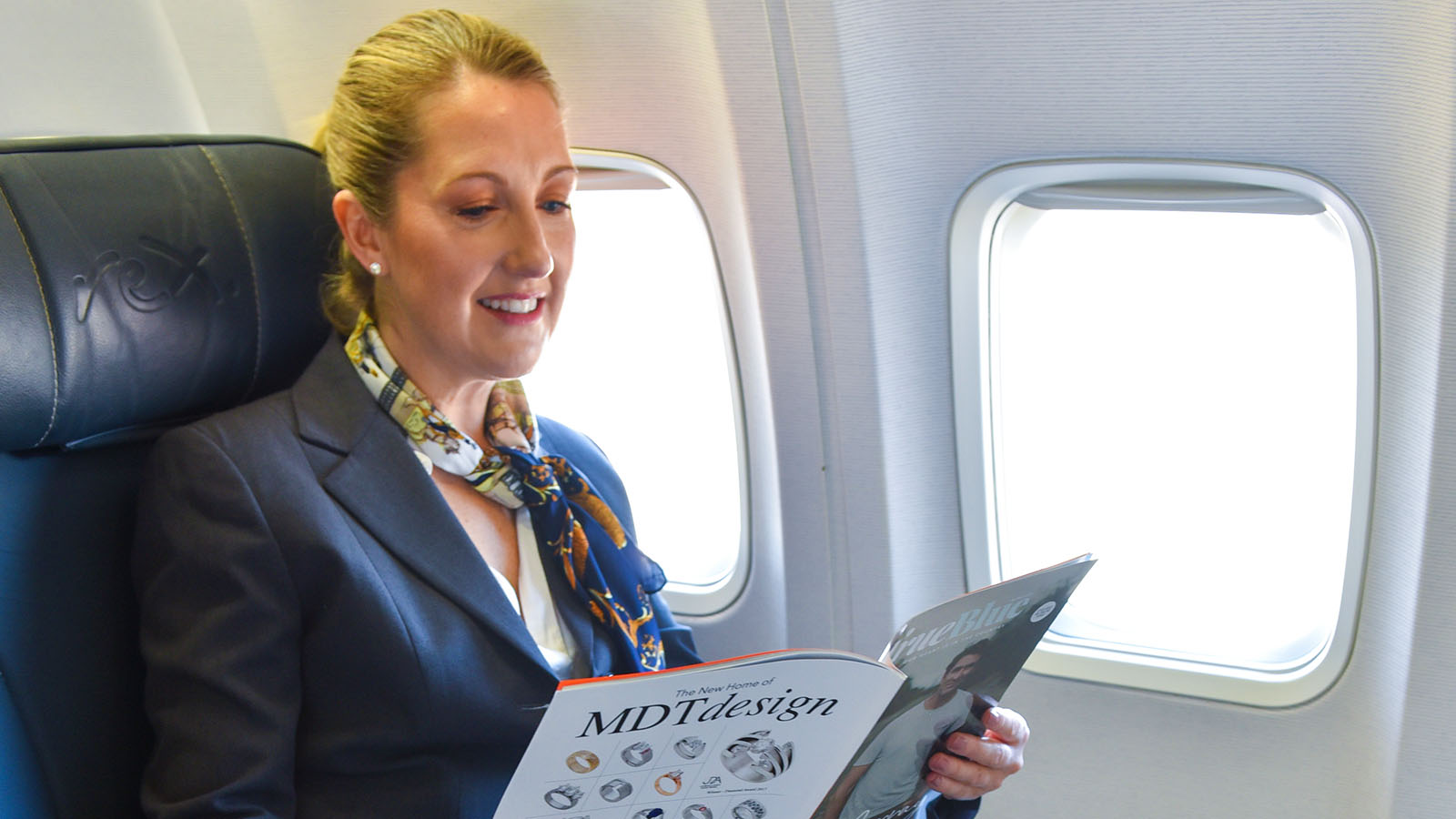 You'll be notified within seven days of your flight if somebody else places a higher bid. Again, this doesn't necessarily mean you'll miss out – but it reduces your odds.
All upgrades are subject to availability in Business Class. And remember, Rex only has eight Business Class seats to begin with. On any given flight, some – or even all – of those seats may have already been snapped up by fare-paying passengers.
Rex may also choose to keep some Business Class seats free for any last-minute full-fare bookings. Again, the only way to truly guarantee you'll be flying Business Class is to buy a Business Class ticket. But the Bid Up process is a great way to make a flight more comfortable if you'd have otherwise flown Economy.
The trade-offs when placing a Rex upgrade bid
While there's a lot to like about Rex Bid Up, it won't suit everybody on every flight.
For instance, if you're travelling with a companion on the same ticket, you can only place a bid for everybody on the same reservation. That's great when travelling with a partner, but may not be good when flying with colleagues if only one of you wants to upgrade.
As well, even if you are upgraded together, Rex doesn't guarantee that you'll be able to sit together. Yes, it's a small cabin and a short flight. But if you're holidaying with a partner, there's a risk you'll be waving at each other from opposite sides of the aircraft!
Of course, if you're flying with a companion and are booked on separate tickets, you'll need to place separate bids. This could mean that one person might be upgraded while the other remains in Economy Class.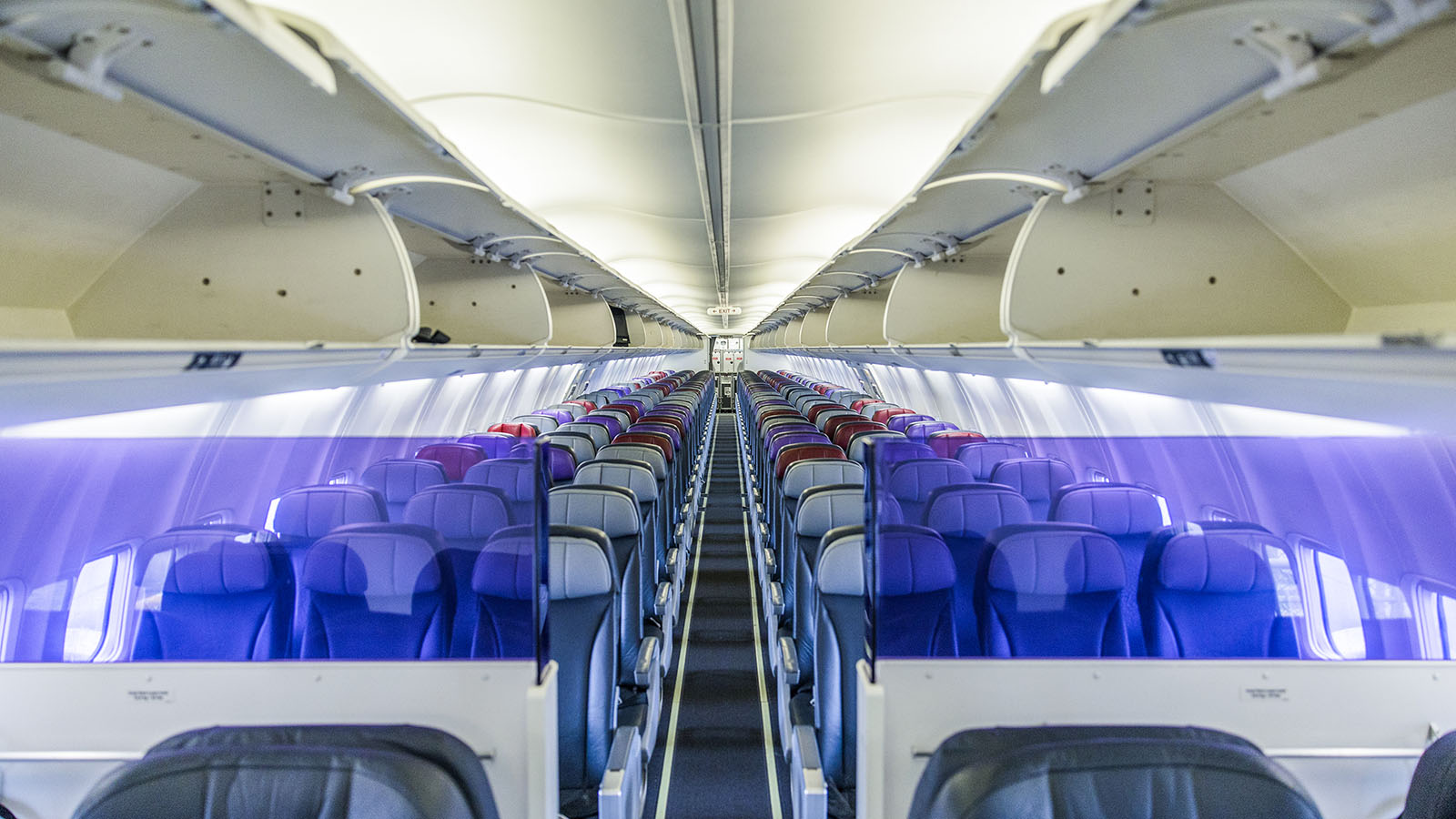 And speaking of Economy Class, you may have previously paid a seat selection fee – or a fee to stretch out in the 'Rextra Legroom' rows. If your Business Class upgrade bid is successful, you won't be refunded these amounts, and they won't be deducted from your bid.
Also, note that each bid is for a one-way flight sector. If you're taking a connecting journey on Rex's jet aircraft, you'd need to bid separately for each flight. That's one bid per take-off and landing, even if you have more than one flight booked to reach your final destination.
Finally, you get most of the usual Business Class perks if you're upgraded. But an increased baggage allowance isn't one of them. Your original 23kg Economy Class baggage continues to apply, rather than the usual 32kg for Business Class.
The first of several new steps for Rex
This is the first time Rex passengers have been able to request a true 'upgrade' from Economy Class. Until now, the only alternative was to pay the full fare difference. Anecdotally, Rex had often provided gratis upgrades on empty flights – but perhaps, this bidding process will see that wound down.
The Bid Up system also comes ahead of the 'upcoming launch of the airline's new loyalty program'. We'll certainly keep you posted on this – as right now, passengers can't earn or spend points on Rex flights.
Rex also plans to roll out a neighbour-free Economy Class seating product. This would allow travellers to pay extra to secure a vacant seat beside themselves when travelling down the back.
The airline also hints at 'new or expanded lounges' coming for Sydney, Melbourne and Adelaide but doesn't provide a timeline for this.
Rex also plans to open its own lounge at Brisbane Airport. On my most recent Rex flight, staff hinted this would be in place of Virgin Australia's former 'café lounge' near gate 50. Until then, passengers are given a voucher to spend on food and drinks in the terminal.
Also read: Rex Boeing 737 Business Class review (Brisbane – Melbourne)
Feature image by Chris Chamberlin.
Rex now lets travellers Bid Up to Business Class
was last modified:
August 25th, 2023
by